12 Tips for Launching a New WordPress Website in 2022
Launching a new website can be a challenging task. There are many aspects that you need to carefully consider to ensure the website works well and the launch goes smoothly.
In this guide, we share some of the best tips you can use to create a solid plan to launch your website without any issues and make sure your website lives up to all expectations.
We also share more useful tips on how to make your launch successful by creating a coming soon landing page and attracting more visitors to your website on the launch day.
Keep reading for all the tips. And, if you're a freelancer, remember to keep this page bookmarked for future reference.
Get everything you need to build your next website with one simple subscription. From $16 per month, get unlimited access to nearly 2 million WordPress themes, web templates, fonts, graphics, and photos.
1. Pick the Right Theme
Finding the perfect theme for your website is arguably the most important aspect of creating a WordPress website. Today, WordPress themes come in many different types of designs featuring various features and trends.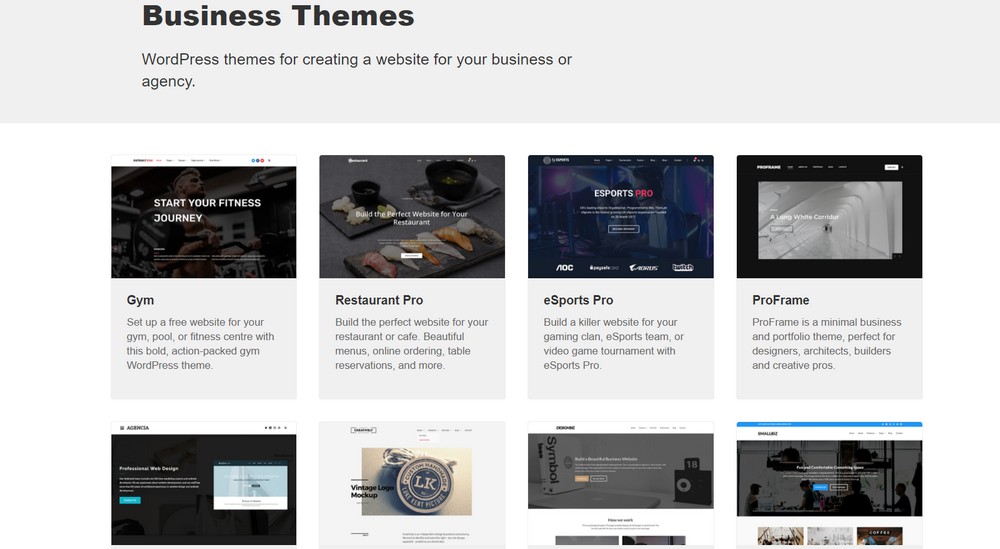 Here are a few things you should check to make sure you pick the right WordPress theme:
Test the theme on different devices for responsiveness
Check for compatibility with popular plugins
Check for multilanguage support
Choose between Elementor and WPBakery Page Builder plugins
Find a theme that uses current design trends
2. Setup a Coming Soon Page
Setting up a coming soon page is an important part of promoting your website launch. It not only helps create awareness for your upcoming event but also allows you to start gathering potential leads (more on that in the next tip).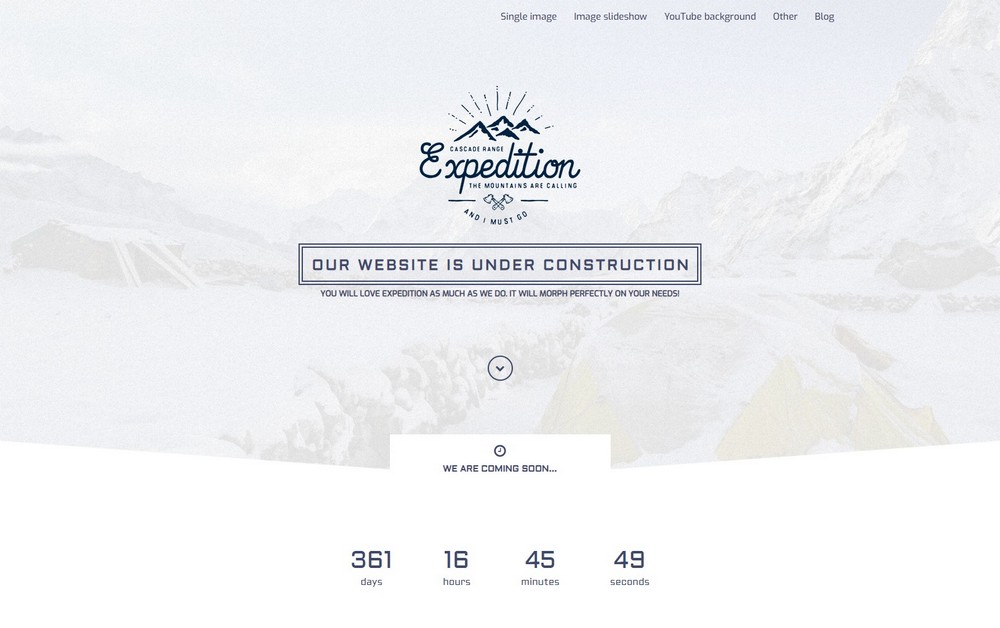 Most premium WordPress themes now come with coming soon templates. You can use it to create a coming soon page for your website. Or, you can use a coming soon WordPress plugin as well.
On the coming soon page, you can add a countdown timer to build excitement around your website launch. Remember to plan ahead and pick a good date for your website launch.
3. Start an Email List
A great way to start building an audience for your website launch is to create an email list. This will allow people who are interested in your website to signup to receive a notification when the website is live.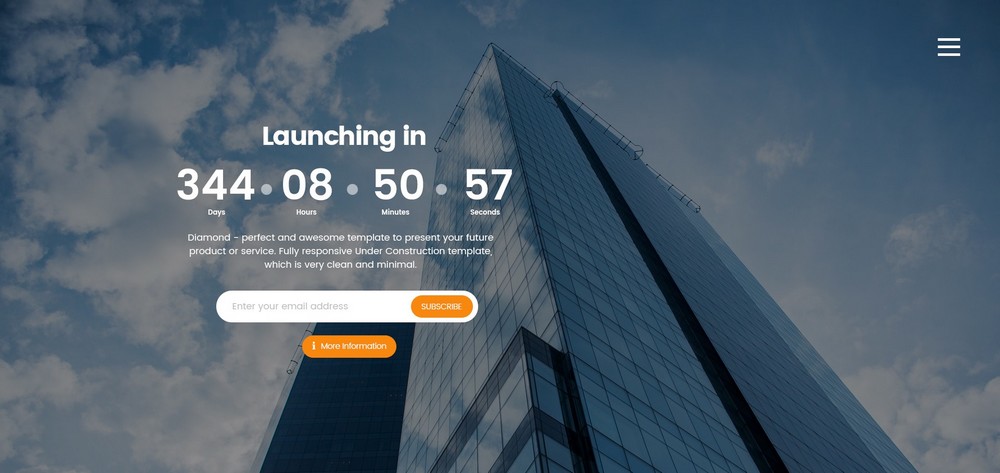 In fact, you can even add an email opt-in box to your coming soon page to allow visitors to signup for your email list.
If you're selling a product on your website, this is a great way to gather potential early bird customers before even launching your site. You can even educate them on your website as you get closer to the launch. Or even offer an incentive, like a special discount, to generate some sales on your first day.
4. Install an SEO Plugin
Search Engine Optimization (SEO) is an integral part of growing your website beyond the launch. You can create some buzz to get a lot of people to visit your website on the launch day, but SEO will bring traffic to your website for many months.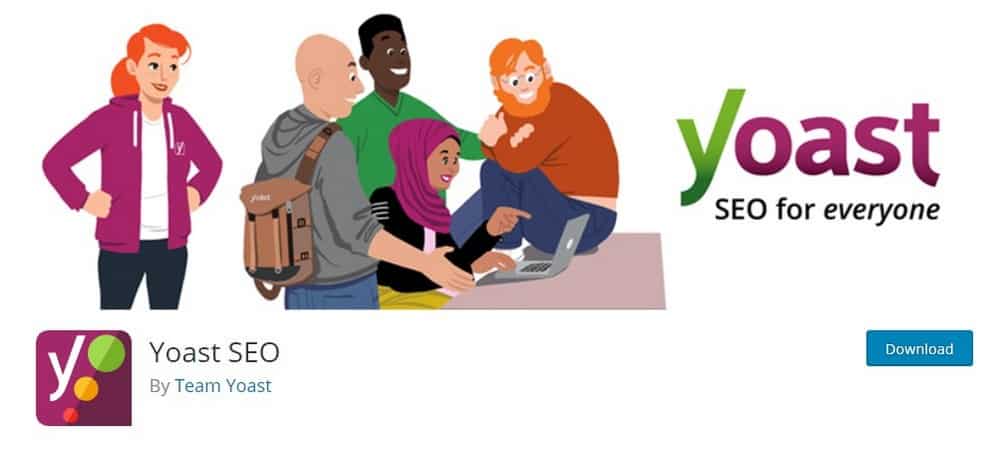 Make sure to install an SEO plugin, like Yoast SEO, and use it to create an XML sitemap and integrate Google Analytics. Yoast will also help optimize your website pages and blog posts for keywords make them rank higher on Google.
Getting a higher ranking on Google Search Results Pages (SERPs) is the key to bringing more organic traffic to your website.
5. Optimize Website Performance
According to a survey done by Google, 53% of people have said that they leave any website that takes more than 3 seconds to load. That's one of the many reasons to ensure your website loads fast and under 3 seconds.
Google also uses the loading speed of your website as a ranking factor and it's an important part of offering a great user experience as well.
Here are a few things you can do to optimize your WordPress website for best performance:
Install a caching plugin
Compress images to reduce the file size
Use lazy-loading on image-heavy pages
Use a lightweight theme
Consider using a Content Delivery Network (CDN)
6. Improve Your Website Security
Nobody wants their website to get hacked on the launch day. Don't worry, with the help of a few plugins, you can make sure your website is protected from hackers and malware.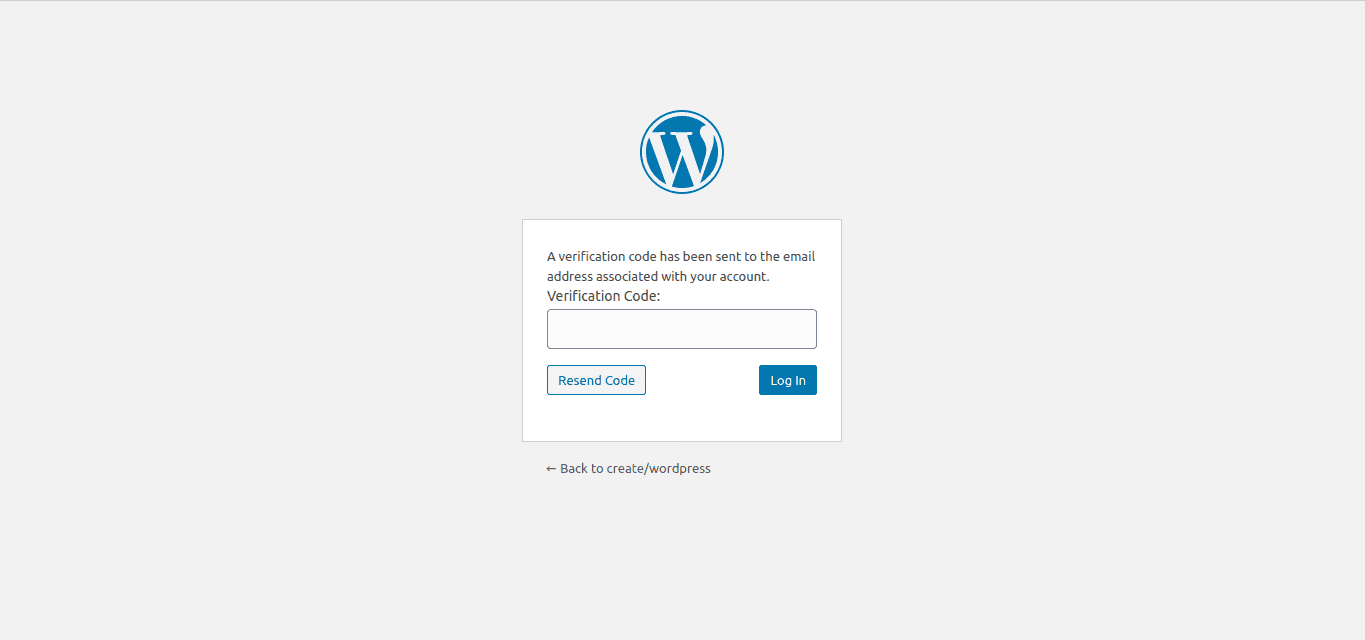 First, remember to use a very strong password for your WordPress admin login. And consider using the Two-Factor plugin to add an extra layer of protection for your website.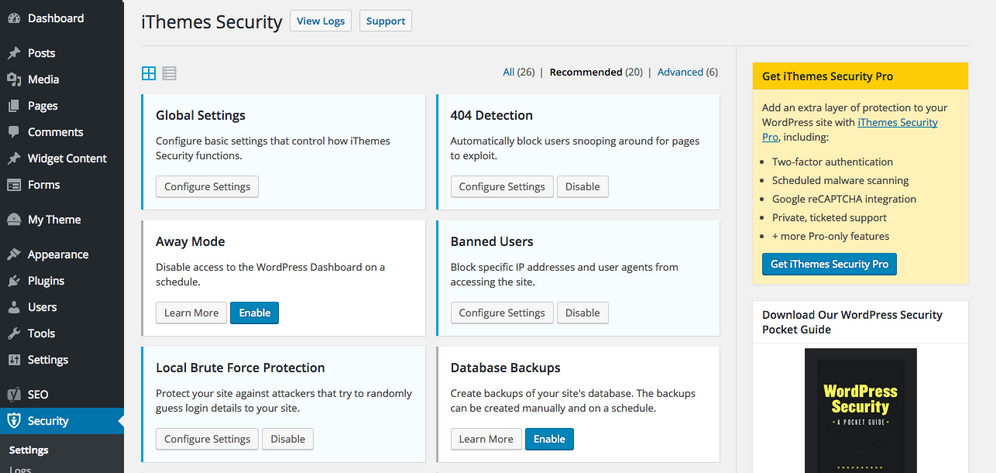 Then install a security plugin like Sucuri or iThemes Security to protect your website from DDoS attacks, malware, and other threats.
7. Setup a Backup System
Having a backup system in place is just as important as improving your website security. Many things could go wrong when managing a website.
A server malfunction could wipe out your website or even a user error could delete important content from your website. When you have a backup system, you can easily revert back to an old state without losing your data.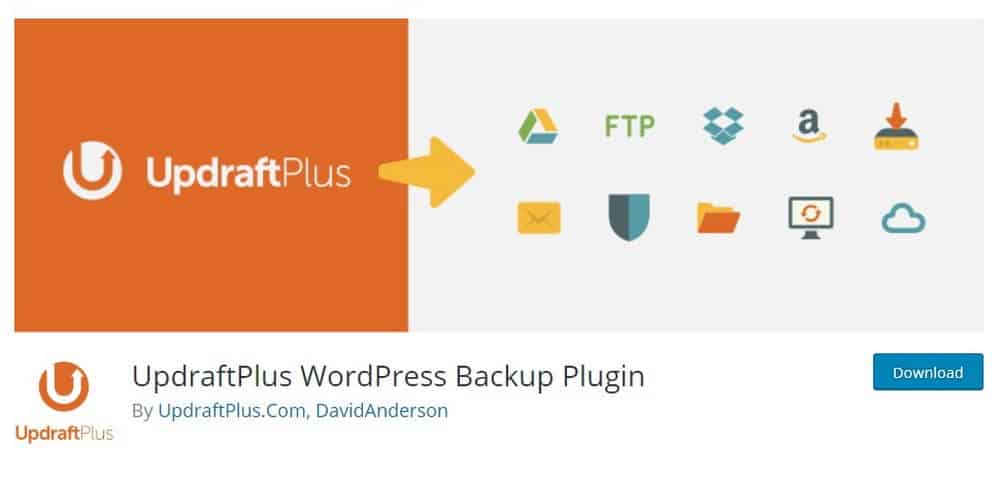 You can use a free plugin like UpdraftPlus to easily create a backup system in WordPress. Read this guide to see how it's done.
8. Prepare for Traffic Spikes
A traffic spike occurs when your website receives a large number of visitors at the same time. Your site will receive a huge amount of traffic during the launch. And if you're not prepared to handle the traffic, your website will likely go offline.
The solution to this problem is in your web hosting provider's hands. Shared hosting providers usually don't have systems in place to handle traffic spikes. We recommend using cloud hosting for your website, like Kinsta.
Cloud hosting scales the resources available to your hosting plan based on the traffic your website receives, making sure it never goes offline.
9. Accessibility and GDPR Compliance
Website accessibility is the process of making your website accessible to a person with a disability. It is now required by law to make websites accessible to all.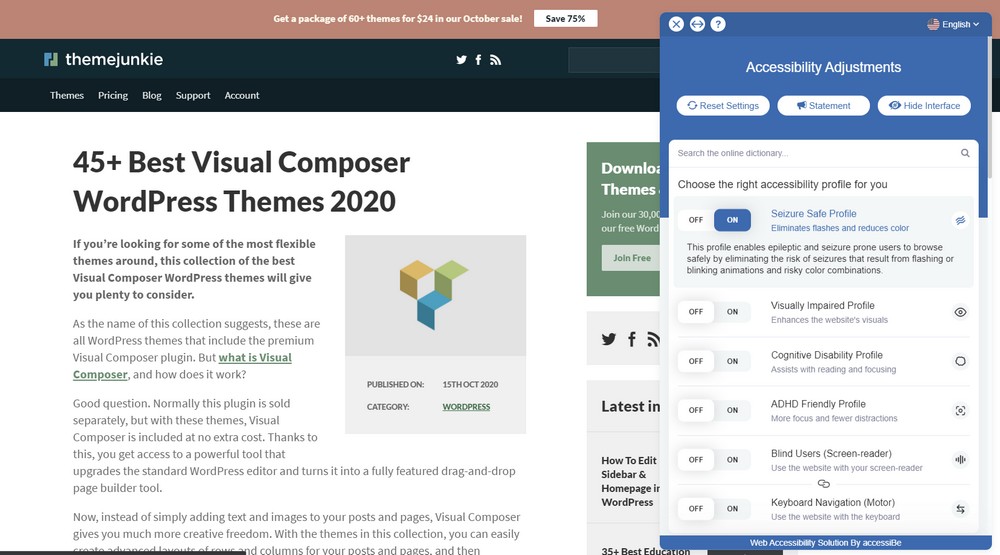 You should have systems in place to offer a convenient experience to all users as well as to protect your business from lawsuits. There are a few WordPress accessibility plugins you can use to make your website compliant with the accessibility laws from day-one.
GDPR compliance (General Data Protection Regulation) is another law you should make yourself familiar with. Making your website compliant with these laws will help you avoid a lot of headaches along the way.
10. Create Privacy and ToS Pages
An about page describing your website and a contact page with a way to contact you are two important pages every website must have.
In addition, you should also create a privacy policy page and terms of service page on your website, even if you're not making a business website.
WordPress now requires a privacy policy page by default. So you must create one or WordPress will create one for you. On this page, you can describe what type of user-tracking software you use (eg: Analytics, email optin forms, etc) and explain how you monetize your website (eg: AdSense, affiliate marketing).
11. Add a Live Chat System
Most websites now use live chat systems to offer customer support. It's a great low-cost method to connect with your website visitors and turn them into customers.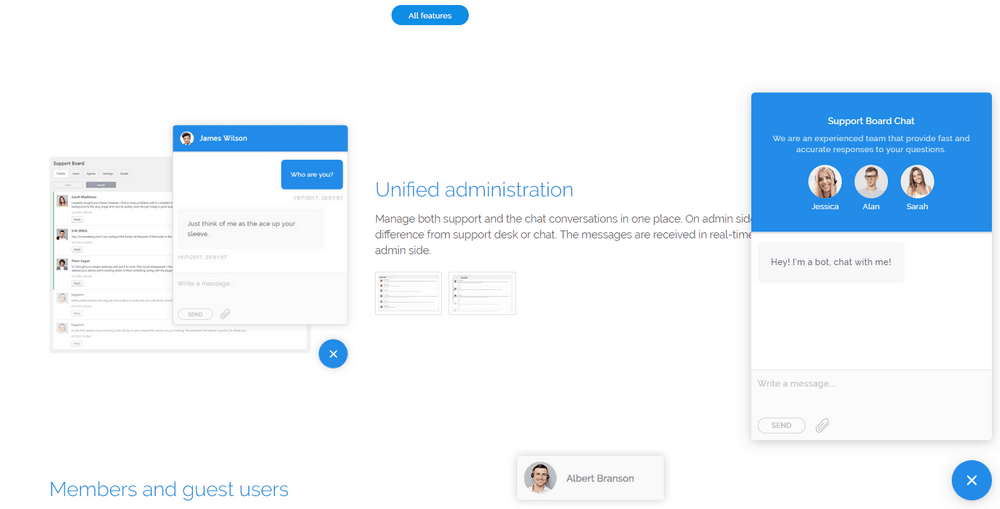 You can use a WordPress live chat plugin to easily setup an automated live chat system on your website. It will even allow you to create automatic responses to instantly answer common user questions even without your help.
12. Use Google Search Console
Last, but not least, make sure to add and validate your website in Google Search Console (previously Google Webmaster Tools). This will allow Google to easily crawl your website and index your pages on the Google search results.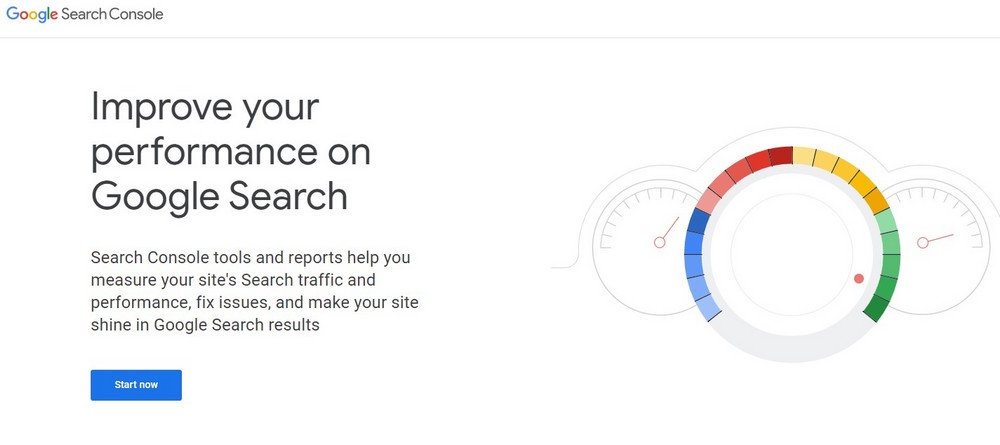 Google Search Console also gives you insights into your website traffic and notify any issues related to your content.
In Conclusion
There are many other areas you need to double-check to ensure your website is ready for launch. Create a checklist and go through each item before opening your website to the public.
If you're in the market for a WordPress theme, check out our premium WordPress themes bundle. It includes 60+ themes for the price of one.
Looking for WordPress hosting? We use Kinsta. They offer world-class WordPress hosting, built to keep your website fast, secure, and always online.