5 Best WordPress Security Plugins Compared
WordPress is the most popular content management system used by more than 30% of the websites on the Internet. The massive popularity of the software also makes WordPress one of the most vulnerable and main targets of hackers and malware.
According to Sucuri, among all CMS platforms, 83% of malware infections were reported from WordPress. Every year thousands of websites get hacked as a result of vulnerabilities in WordPress core system and third-party plugins.
Hackers will continue to target WordPress to take advantage of its popularity and vulnerabilities. The only thing you can do to prevent your website from becoming a victim is to take the necessary action to protect your website. You can start by installing a good security plugin.
Why Use A Security Plugin?
Think of security plugins as anti-virus software for WordPress. These plugins help protect your website by scanning for malware, suspicious activities, and bad bots to keep hackers at bay.
With a security plugin installed on your website, you won't have to worry about hackers trying to guess your WordPress admin password, DDoS attacks, or plugin vulnerabilities infecting your website with malware because the security plugin will consistently scan your website for suspicious activities and defend your website from attacks.
There are a few great security plugins available on WordPress that allows you to protect your website on a budget. We narrowed this list down to 5 best WordPress security plugins:
Sucuri Security
VaultPress
Wordfence
iThemes Security
SecuPress Free
In this post, we take a look at the best features of these top 5 security plugins to help you figure out the best choice for your blog or website.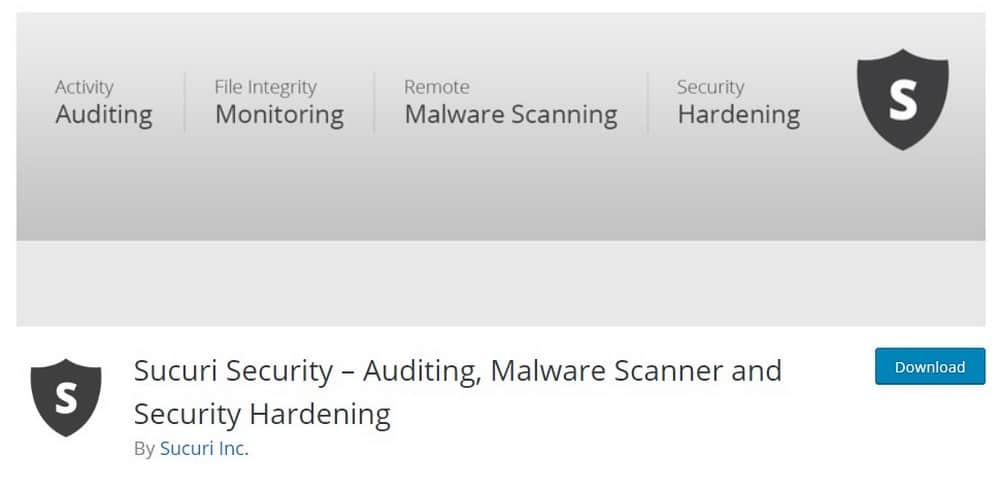 Price: Free or $199 per year
Best Feature: Remote malware scanning
Sucuri is one of the most reputable cybersecurity companies in the world. Sucuri Security is a free plugin the firm has developed to help protect WordPress websites from malware and hacker attacks.
The free plugin comes with enough tools to provide decent protection to your website, such as malware scanning and monitoring suspicious activity. The plugin is trusted by more than 400,000 WordPress users.
Main Features
Security Auditing: Sucuri will scan your website consistently for suspicious activities and give you reports on all things happening on your website
File Integrity Monitoring: This tool will scan your website core file to check to see if any of them have been infected or corrupted
Remote Malware Scan: This tool will allow you to scan your website remotely for malware, blacklisting status, website errors, and more
Post-Hack Security Actions: This useful feature will offer you tips and advice on what to do in case your website gets infected with malware or hacker attack.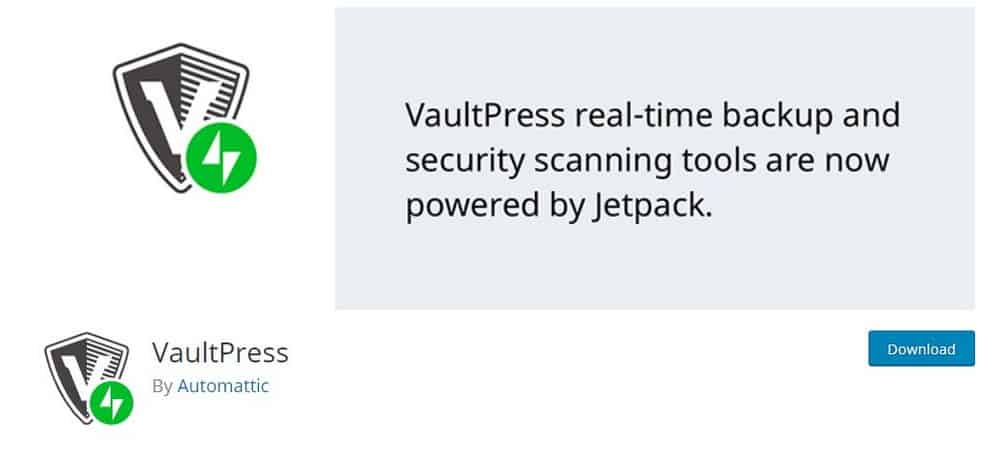 Price: $39 per year
Best Feature: Brute force attack protection
Developed by Automattic, the same team behind WordPress software, VaultPress is a premium security plugin that comes with more than just malware scanning and protection.
One of the best features of VaultPress is that it comes with both real-time malware scan and automatic daily backups. Which means, even if your website falls victim to an attack and gets completely destroyed, the plugin will be able to save it from a backup.
Main Features
Brute Force Protection: This tool will protect your website from malware and DDoS attacks by continuously scanning your website for suspicious activity
Daily Backups: VaultPress will automatically backup your website daily to a secure cloud storage with unlimited space and a backup archive of 30-days
Uptime Monitoring: This tool will notify you whenever your website goes offline
Spam Protection: When you subscribe to VaultPress you also get a subscription to Akismet spam protection plugin
Priority Support: With the premium subscription you'll also get priority customer and technical support from expert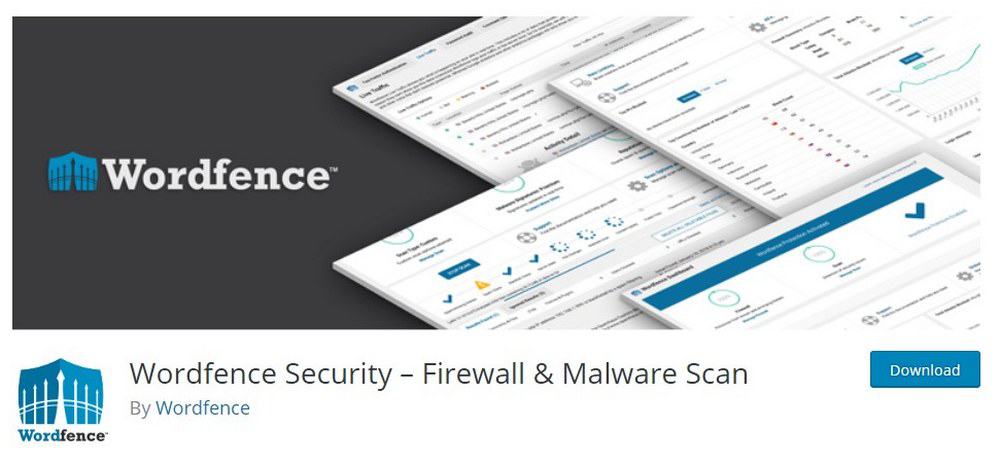 Price: Free
Best Feature: Web application firewall
Wordfence is an all-in-one security suite that comes with multiple security tools and features that allows you to protect your website from malware and even blocking tools for keeping attackers at bay.
While most other security plugins charge you for their real-time firewall tools, WordFence gives you the tool free of charge, only with delayed malware signature updates. This will help actively protect your website from known malware.
Main Features
Web Application Firewall: WordFence firewall provides real-time malware scanning to protect your website from hackers. However, the free version's signature updates are delayed by 30 days.
Brute Force Protection: The plugin will also protect your site from brute force attacks by limiting login attempts
File Integrity Checks: This tool compares your WordPress core files with the defaults to check for flaws and vulnerabilities
Block Attackers: With this tool, you can block attackers from accessing your website by their IP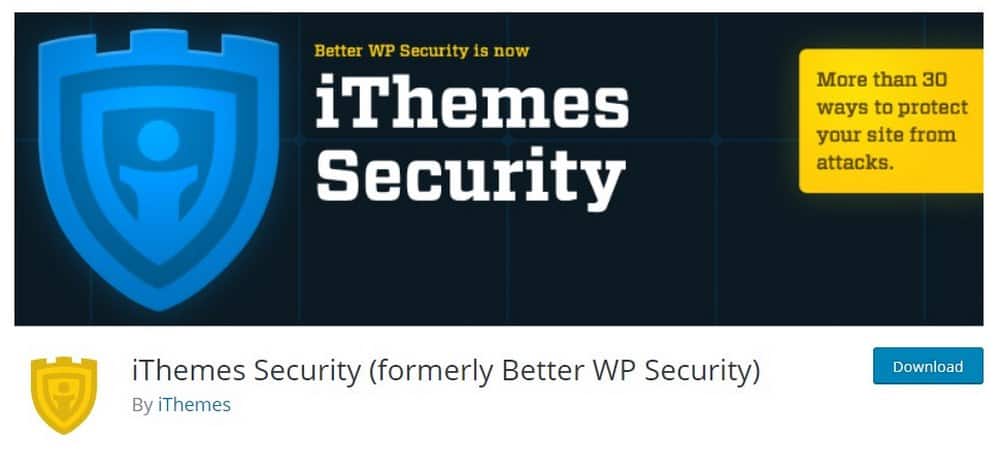 Price: Free
Best Feature: Scheduled malware scans
Unlike most other security plugins, iThemes Security comes as a complete set of security tools to protect your website in more than 30 different ways. It's probably the reason why the plugin is trusted by nearly a million websites.
iThemes Security offers lots of useful security tools, such as two-factor authentication and scheduled scans. However, having too many features can also make the plugin a bit overwhelming for some users.
Main Features
Scheduled Scans: This feature allows you to schedule malware scans to run at off-peak times to reduce server loads. Plus you won't have to scan your website manually
Two-Factor Authentication: Add an extra layer of security on top of your password to make it impossible for hackers to login
Brute Force Protection: Protects your website from brute force attacks by limiting login attempts
Active Monitoring: Scan and detect bad bots and suspicious website activity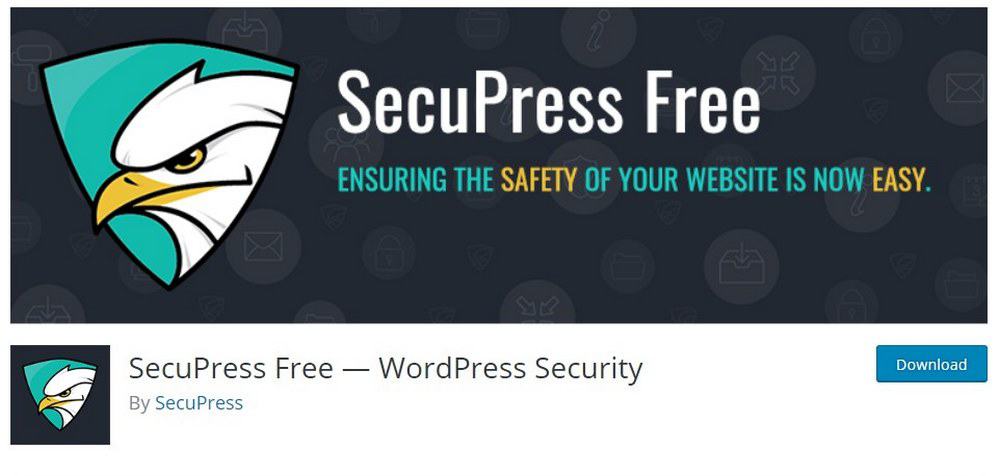 Price: Free
Best Feature: Brute force protection
SecuPress Free is a new security plugin that comes with a set of lightweight security tools to protect your website from malware and hackers. Since the plugin is fairly new it's still developing, slowly. This also means that it could take a while for the developers to roll out malware signature updates to defend against newly discovered malware.
However, the plugin offers plenty of useful features with minimal resource usage to keep your website protected.
Main Features
Firewall: SecuPress firewall will allow you to scan your website to check for malware and other vulnerabilities on your website
Brute Force protection: The plugin will protect your website from brute force attacks by limiting login attempts
Block Bad Bots: SecuPress also scans your website for activity from bad bots and blocks them
Block IPs: Block suspicious users and hackers from accessing your website by using their IPs
Which Security Plugin Should You Use?
When it comes to choosing a security plugin for a website, most people always go with a free option. They would rather pay a monthly subscription for an email pop-up plugin than protecting the website from hackers.
Don't be like them. The security of your website should be your top priority.
If you have a small website and runs on a budget, go with VaultPress. At only $39 per year, it offers a great set of features and protection. Plus, it comes from the same developers behind WordPress, a company you can trust.
If you have a larger website with lots of important content, you should consider using a more advanced option with better security features, like Sucuri. At $200 per year, it's a bit expensive but it will protect your website from all threats as well as provide you with lots of useful security services.
Looking for WordPress hosting? We use Kinsta. They offer world-class WordPress hosting, built to keep your website fast, secure, and always online.