Reviews
Helpful, in-depth theme reviews of the latest and greatest WordPress themes and CMS templates, to help you decide which to buy. Compare features, functionality, and much more!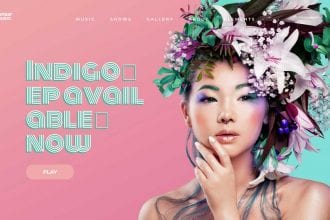 Sonaar is a theme for creating music websites with WordPress. With a varied selection of pre-built website designs, Sonaar is good for a range of projects, including artist, band, DJ, events, studio, and producer websites to name just a few. In this Sonaar WordPress theme review, we'll look at the best and worst features of this product to help you decide if it's right for your project.
Before we get started though, it's worth mentioning that the different pre-built Sonaar music websites are available for purchase individually or as a complete package at a slightly higher price point. So if you just need to create one music website, you might want to go for the single site package, but if you want to build multiple music websites then the all themes option could be best.
We'll cover the pricing options later in this Sonaar WordPress theme review, but let's start by exploring the best features of this music website builder.
Read More