Take Control Of Your Website SEO With Sitechecker
Optimizing a website for search engines is a never-ending process. You can't just optimize the pages with a few keywords and backlinks and forget about it. You also have to keep a close eye on Google algorithm updates and adjust your website accordingly.
Google regularly rolls out search algorithm updates to improve the way search results are shown to users. However, Google doesn't always announce these updates unless it's a big update. As a result, it's really difficult to know when your website is affected by an algorithm update until you notice a sudden drop in website traffic.
That's exactly what happened in 2019 when a number of websites noticed a 30% to 40% drop in traffic. And it's not the first time either and won't be the last.
The good news is that you can always bounce back from these situations if you take action quickly. That's why it's important to not just optimize your website for SEO, but also to regularly monitor your rankings and indexing status.
Today, we take a look at a software that helps you do both those things and more. Sitechecker is designed to keep your website SEO health in check so you don't have to.
What Is Sitechecker?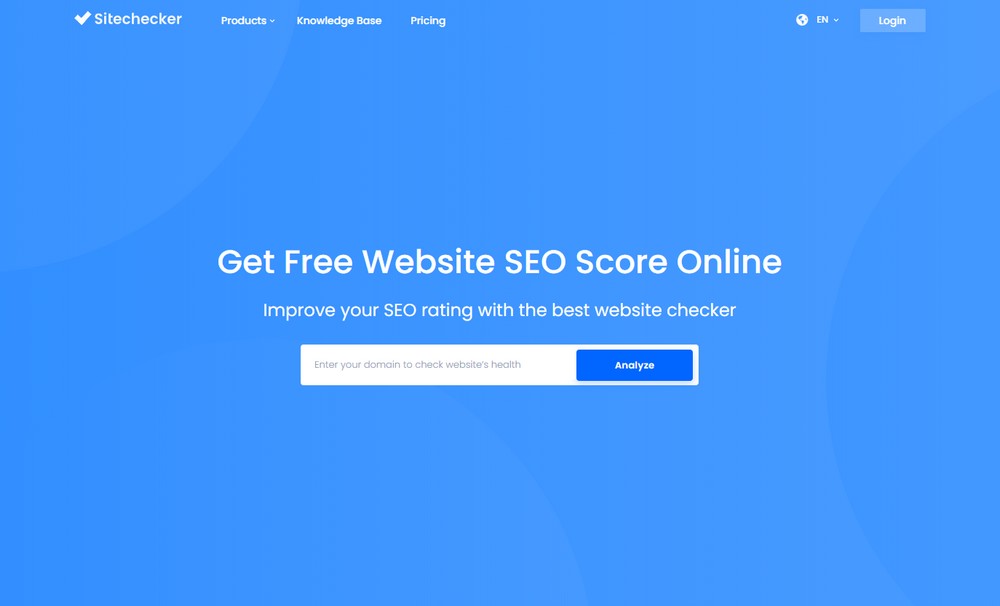 Sitechecker is an all-in-one website SEO checker where you can monitor the search engine optimization (SEO) for multiple websites in one place. It's also a very affordable software that all types of bloggers, businesses, and brands can use alike.
Sitechecker includes several different tools that help keep track of your website SEO, such as on-page SEO, monitoring SEO health, rank checking and tracking, and more.
Why Use It?
Even if you're an experienced SEO expert, there's always a chance to miss an important area that needs to be optimized. Like optimizing the robots.txt files or compressing images and adding alt-tags.
Sitechecker scans your website to analyze content for SEO and gives you a detailed analysis of which areas need to be optimized. Including audits and reports on site speed, backlinks, meta tags, internal links, and much more.
The tool also helps you monitor your website indexing and ranking. If a Google algorithm update has affected your SERP rankings, you'll be the first to know.
Main Features of Sitechecker
Here are some of the benefits of using Sitechecker.
Monitor SEO Changes
Sitechecker has a powerful 24/7 website SEO monitoring system that checks for indexing issues as well as changes in SERPs rankings. It also monitors and tracks changes in your website content and user behavior.
Track Content and Keyword Ranking
On-page SEO optimization will be much easier when you're using Sitechecker. The tool analyzes your content in multiple ways. Including title, headings and descriptions. Image optimization for alt-tags. Website performance. Checking Google score for desktop and mobile versions of your website. And more.
Track Backlinks
Getting more backlinks is a part of improving website SEO. But maintaining those links is more important. Sitechecker has a tool to regularly check your website's backlinks to make sure the links stay live. As well as to monitor bad links that point towards your site.
Unlimited Site Audits and Email Alerts
Sitechecker provides you with daily rank and backlink tracking as well as the ability to run as many site audits as you want. Another benefit is that the tool also sends you email alerts whenever a big change occurs in your website SEO.
Check Rankings in Multiple Search Engines
While Google is the biggest search engine available today, you can also optimize your site for other platforms to drive more traffic. Sitechecker will help improve your website for Google, Yahoo, Bing, and even Yandex.
How To Use Sitechecker
Using Sitechecker is also quite easy as it comes with a very beginner-friendly user interface.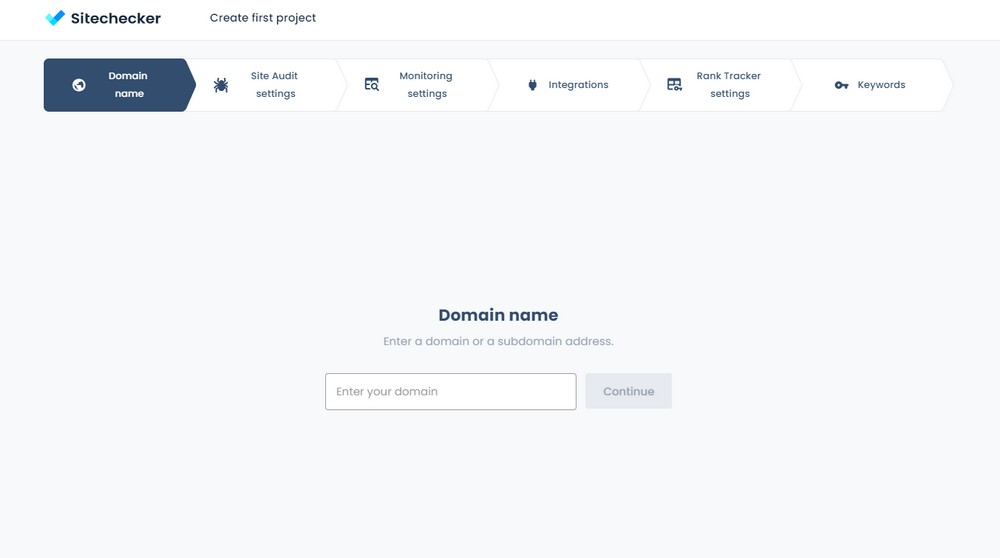 Once you sign up, it will guide you through the setup process to help add your first website for monitoring.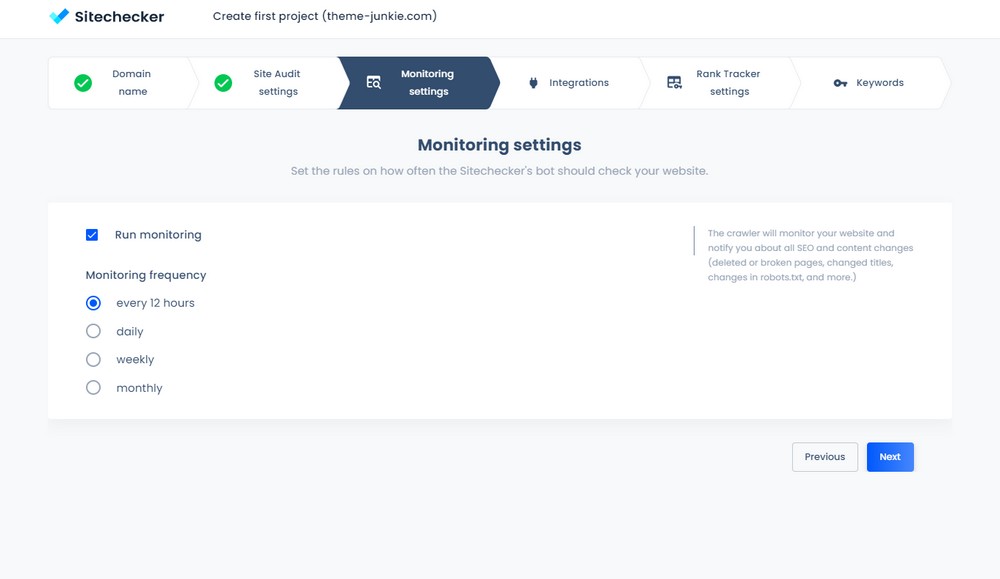 It's a very simple step-by-step process. During the steps, you'll be able to choose how often to monitor your website, which search engines to monitor, and even optimize to monitor local SEO.
After setting up, it will take a while to crawl your website and process all the data for your website. And then you'll be able to start monitoring your website SEO.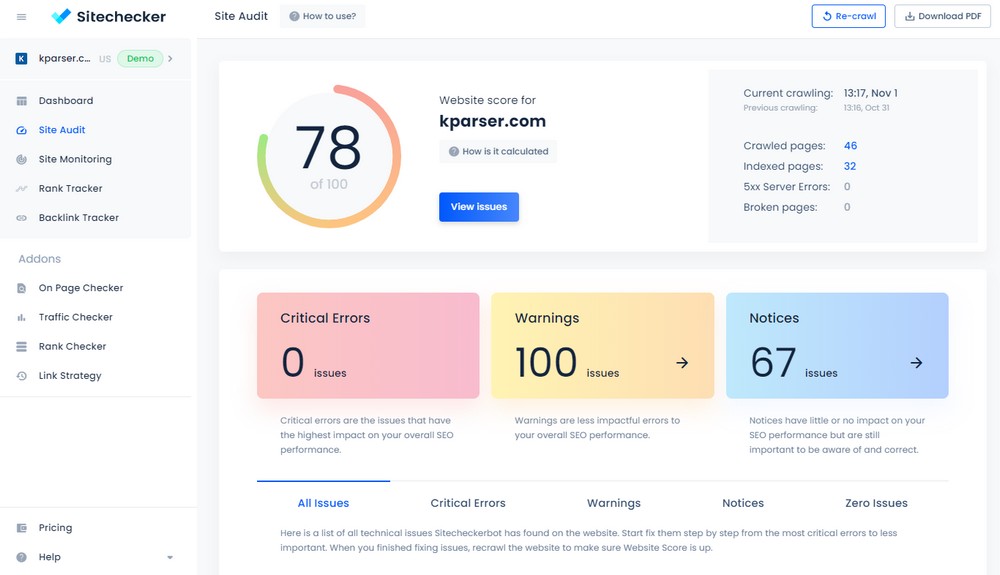 The Sitechecker interface has a very smooth design that makes things much easier to understand. On the site audit page, it shows you errors and warnings that require your attention.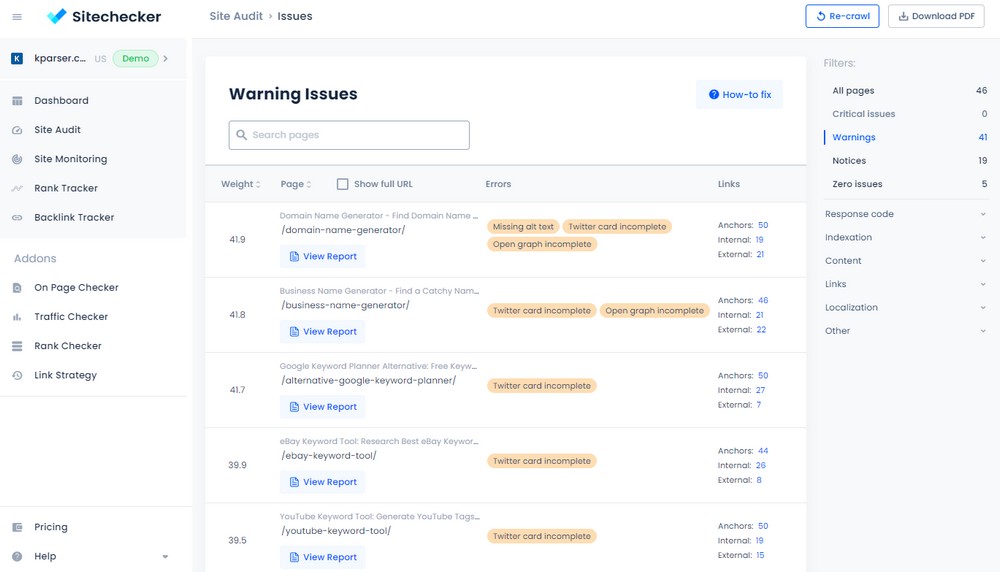 Clicking on these warnings will give you a detailed list of issues on your website as well as detailed reports on how to improve them.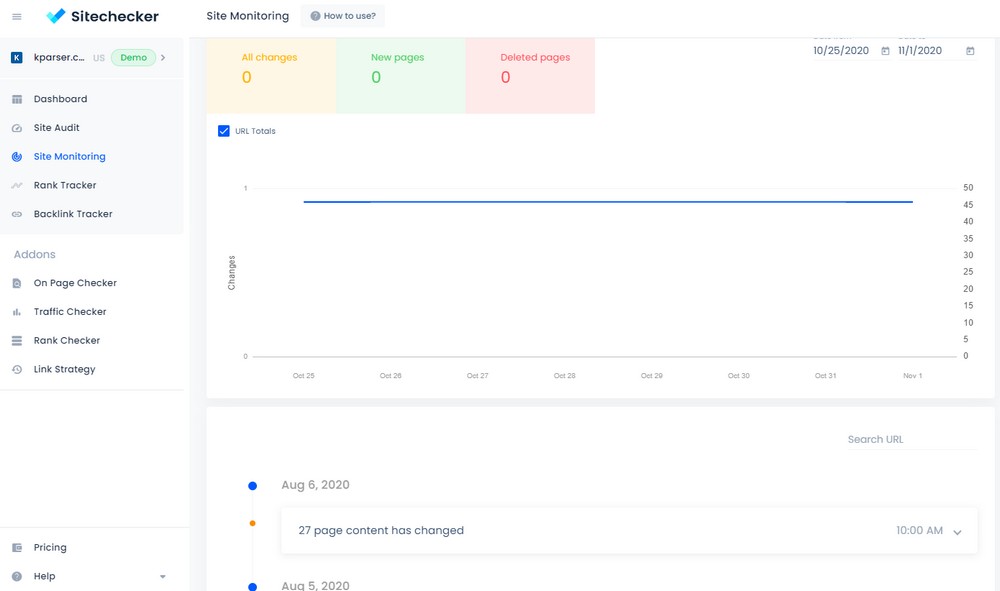 On the site monitoring page, you'll see reports and details on changes to your website content.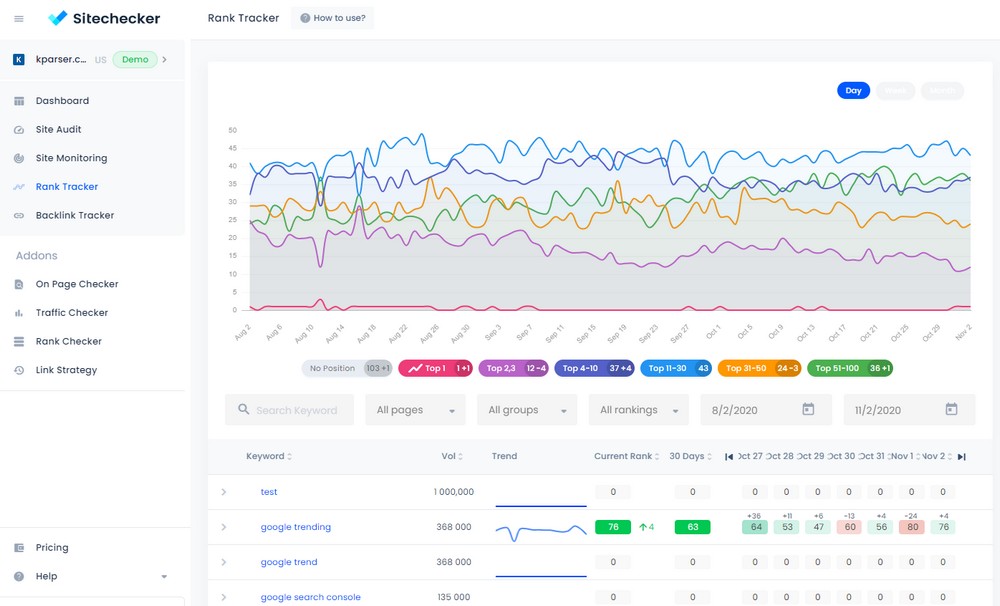 Rank Tracker page shows you the list of keywords you're tracking to help determine if there have been any changes to the keywords you've used on your website.
There are also many other tools you can use to check and audit your website ranking, backlinks, and traffic as well.
Pricing Plans
Sitechecker pricing plans start at $9 per month. Using this plan you can monitor 1 website with 500 URLs, 1000 backlinks, and 50 keywords.
The $29 per month plan lets you monitor 5 websites with 5000 URLs, 500 keywords, and 5000 backlinks.
The $69 per month plan is best for monitoring 10 websites with 50000 URLs, 1000 keywords, and 10000 backlinks.
With the annual plans, you can also save 20% off the pricing plans as well.
Who Should Use Sitechecker?
Keeping your website SEO in check is an important part of developing and maintaining a website. Whether you have a blog, news website, online store, or a business website, you should always have a way to monitor your site's SEO to ensure you don't fall behind.
A tool like Sitechecker will go a long way to aid in that process of analyzing and monitoring website SEO. Not only that, but the platform also provides you with detailed guides on how to fix SEO issues on your website.
Overall, Sitechecker is a great tool for creating a more effective SEO strategy as well. And an affordable alternative to some of the more expensive SEO tools out there.