Whether you're new to WordPress or you're just looking for a theme that's easy to use, this collection of the best WordPress themes for beginners will provide you with plenty of options.
Becoming familiar with WordPress and learning how to publish content online can take time. Then there's installing the right plugins and choosing the best design for your new website to think about. A good place to start finding your feet is with our collection of tips for choosing your first WordPress theme!
Although WordPress does make it relatively easy to upload a theme and change the appearance of your website, some WordPress themes are easier to use than others. Due to this, we've created a collection of the best WordPress themes for beginners.
To qualify for a place in this collection, a theme but be either very easy to use or is supported by a good set of online documentation. Some of the best WordPress themes for beginners have simple designs and layouts that are easy to recreate on your own website. Other themes here might feature more complex configurations but have easy-to-use tools that automate the setup process.
If you've ever bought a WordPress theme in the past and been overwhelmed by its options and settings or you're new to WordPress and need a quick way to get started, this collection contains many themes that are perfect for WordPress beginners.
Beginner WordPress Theme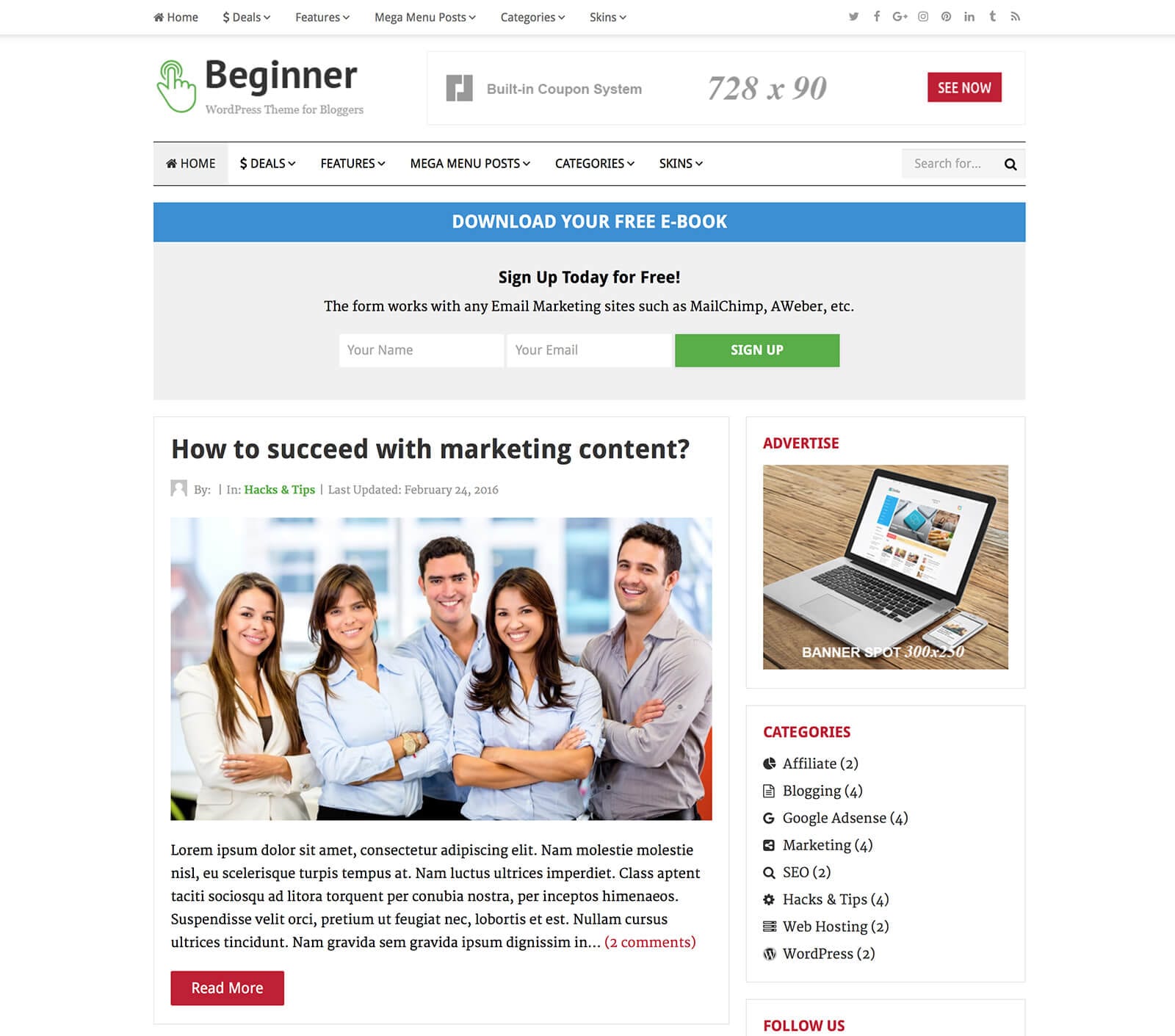 Beginner, with its clean and light design, is perfect for bloggers who want their content to stand out on the page. Thanks to the powerful Theme Customizer feature, you can easily personalise many aspects of this theme to ensure your blog has the right look and feel. The coupon functionality will come in handy for anyone who wants to use affiliate marketing to monetize their blog.
Younger Blogger - Personal Blog WordPress Theme For Beginners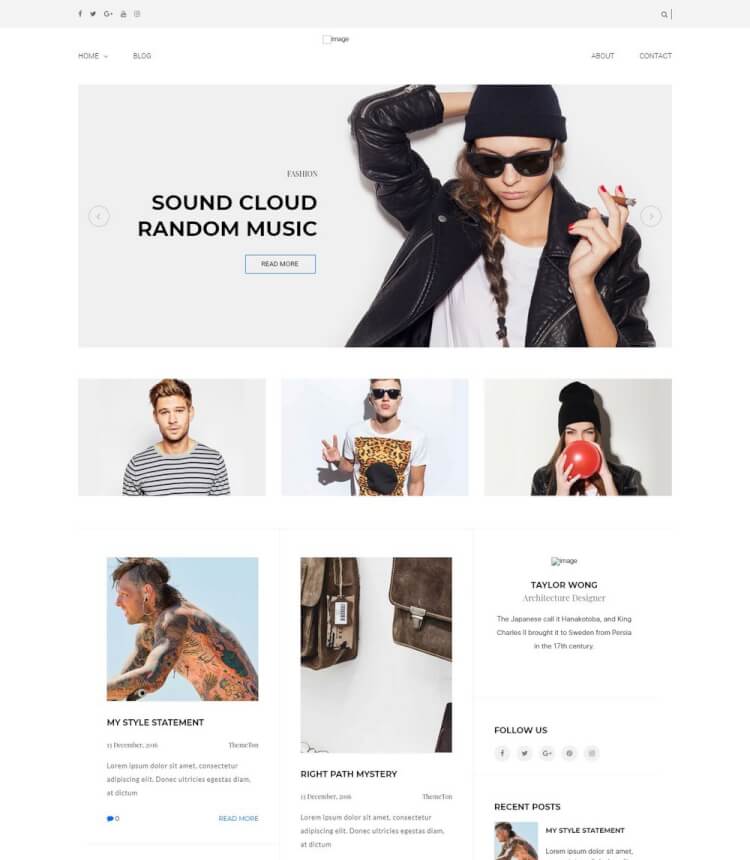 Younger Blogger is a simple personal blog WordPress theme that's most suitable for beginners. The theme comes with a clean design with minimal features to make it easier for new users to easily setup their website within minutes. You can also choose from 7 different blog layouts and 3 header layouts to customize the design as well.
Ocean - Exquisite WordPress Blog Theme For Beginners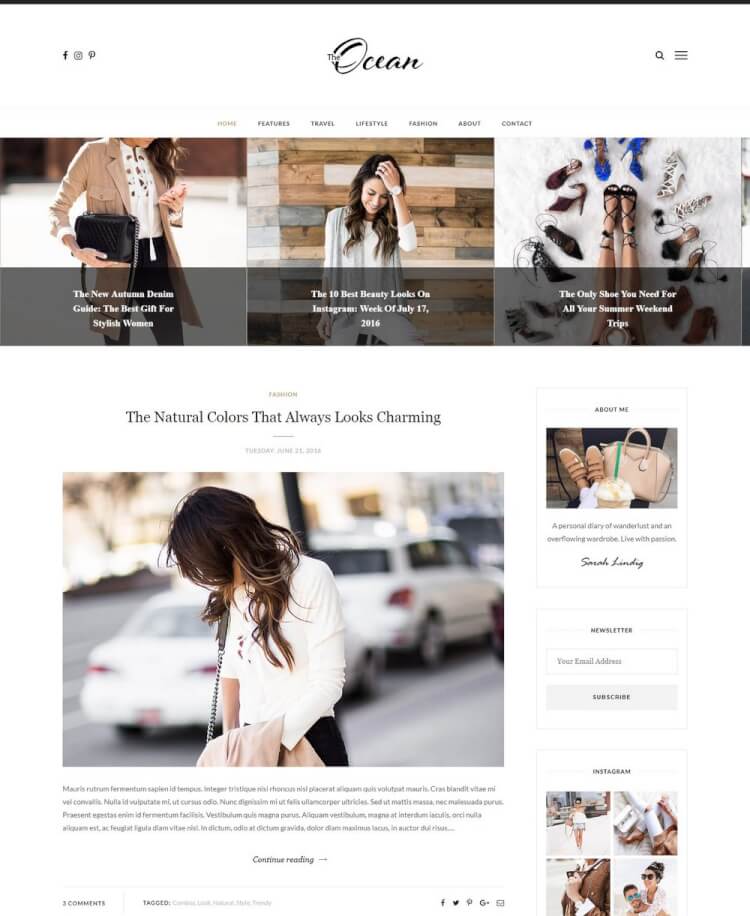 Ocean is yet another simple and minimalist blogging theme for WordPress that comes with two different homepage designs. It features a responsive design and a clean interface with sticky navigation for offering a great user experience to your visitors. The theme also includes a featured posts section for showcasing your best posts on top of the page.
Seil - Responsive WordPress Blog Theme For Beginners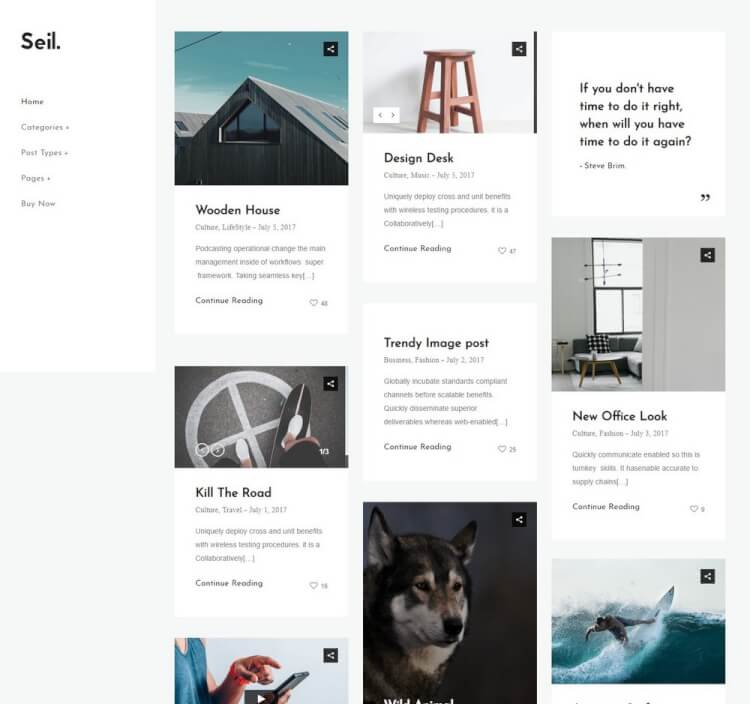 Seil is a responsive WordPress blogging theme featuring a grid-based blog layout. This theme allows you to easily setup a simple personal blog theme or a journal website without any complications. It also features various blog post layouts, including support for gallery, video, and audio formats. The length of the post columns can be adjusted to your preference as well.
Ever - Clean & Simple WordPress Theme For Beginners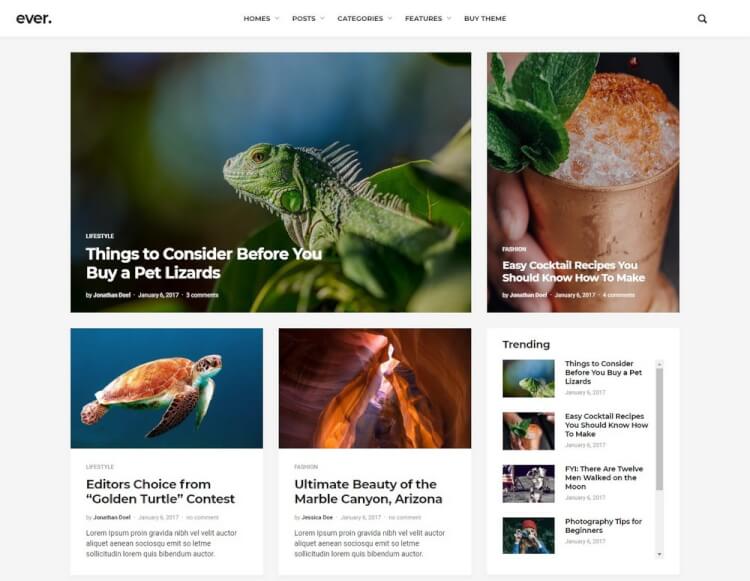 Ever is a minimal and modern WordPress blogging theme. It comes with more than 10 unique and simple homepage designs that are also beginner-friendly. The theme is ideal for setting up a personal or a magazine style blog. It features 9 different single post layouts, 4 different blog layouts, 3 pagination styles, and the ability to switch between boxed and full-width layouts.
Life - Boxed Portfolio WordPress Theme for Artists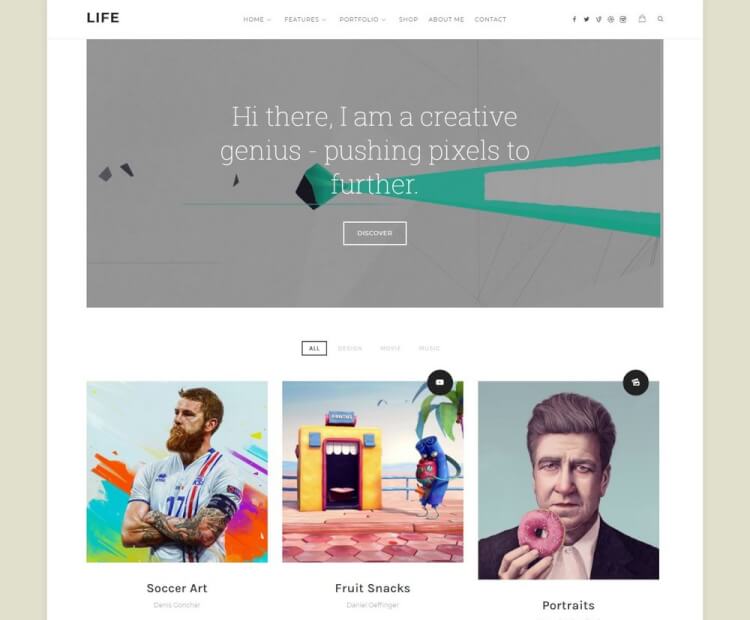 Life is a beautifully minimalist portfolio WordPress theme for artists and illustrators. It features a clean and modern design with a boxed layout. The theme includes an attractive header section with support for video backgrounds, a grid-based gallery to showcase your artworks, and an Instagram feed widget. It's also compatible with WooCommerce so you can setup a shop to sell your art as well.
The Writer - Simple WordPress Blogging Theme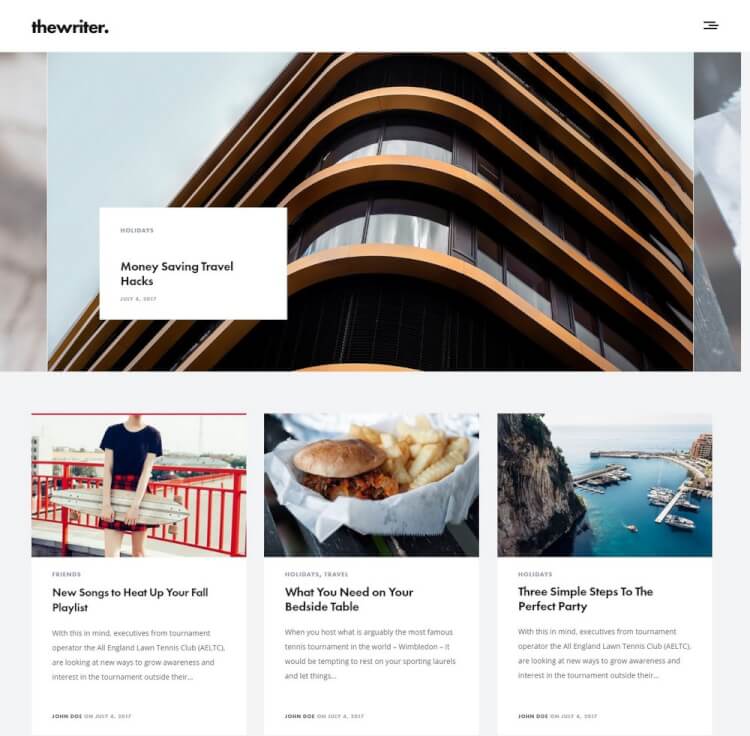 The Writer is a minimalist WordPress blogging theme made specifically for writers and authors who appreciate clean designs. The theme features an attractive slideshow for featured posts and a grid-based post layout with parallax backgrounds as well as video backgrounds. The theme colors can also be changed however you like.
Ignite - Simple One Page Creative Fullscreen WordPress Theme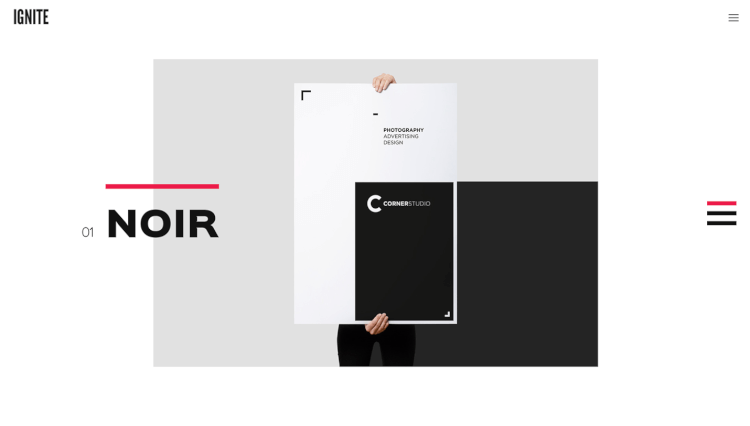 Ignite is marketed as a simple one page creative WordPress theme. However, it does include some impressive features that will help you launch a personalized fullscreen website. With the premium Visual Composer page builder and Slider Revolution slideshow creation plugins in the package, you can easily enhance any of the designs that make up the Ignite demos. Thanks to this, adding background videos, sliders, and images to your fullscreen layouts is very straightforward.
Basabi - Stylish Blogging WordPress Theme for Beginners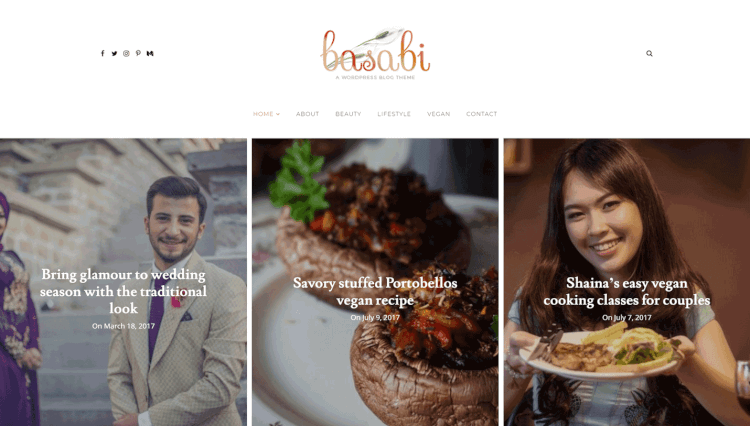 Basabi is another stylish blog theme for beginners that can help turn a regular WordPress installation into an eye-catching home for your content. The homepage slider looks great and is ideal for showcasing your best content, while still being easy to use. If you do want to get more hands-on with your website, the WordPress Customizer is packed with optional settings and controls for customizing your blog.
Narratium - Authors WordPress Theme for Beginners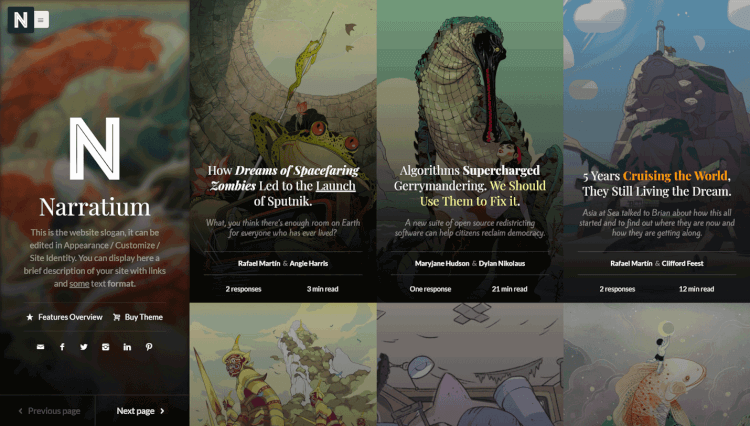 Narratium is a suitable WordPress theme for beginners, mainly thanks to its simple design and user-friendly interface. If you're a regular blogger or someone who writes online, Narratium and its pre-built website demo has a design that's ideal for your website needs. Choosing from the library of templates provides you with lots of options each time you publish a new piece of content on your site.
Buruhan - Freelancer and Agency Portfolio WordPress Theme for Beginners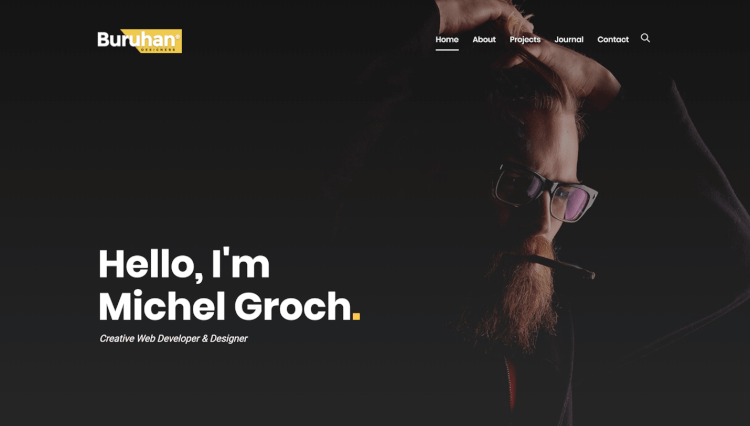 Buruhan is a beginner-friendly WordPress portfolio theme for freelancers and agencies. If your website is a means to an end and isn't something you want to spend a lot of time on, but still want it to deliver good results, Buruhan could be a good option. This is another of the best WordPress themes for beginners that is easy to use and well supported with great documentation.
noXcape - Modular WordPress Theme for Beginners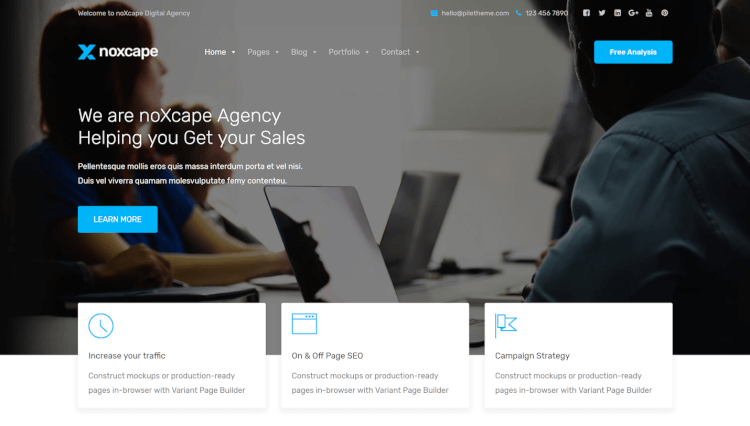 noXcape is a modular WordPress theme that could be a good option for beginners who still want to create a feature-rich website. Thanks to the extended documentation you should be able to find information on all the many aspects of this theme, ensuring you're able to build a website that matches your goals.
Ashlesha - Creative Blog WordPress Theme for Beginners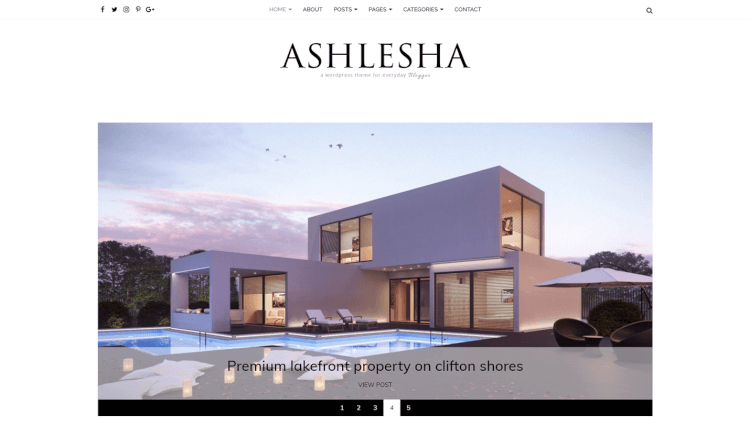 Ashlesha is a great WordPress blogging theme for beginners that is easy to setup and should contain everything you'll need to get started. Once you've taken care of the essentials, you can fire up the WordPress Customizer to start making changes to the appearance of your blog. However, as this theme looks good out of the box, there's no real need to make any changes.
Pisces - Multi Concept Theme for Beginners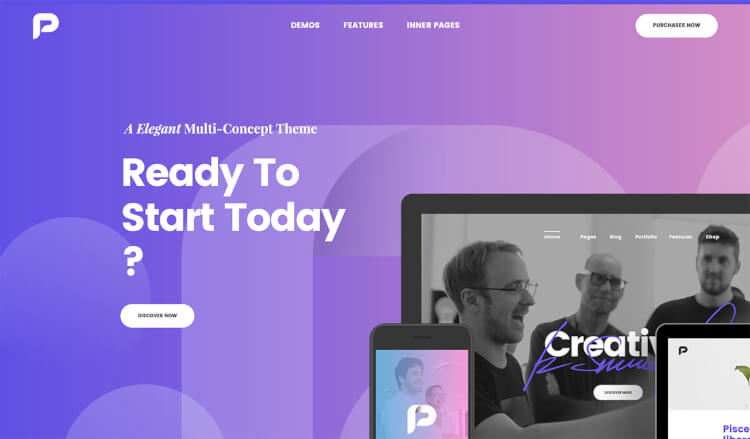 Pisces is a great theme if you are new to WordPress, with twenty different demos that give you a quick starting point to a design (without starting from scratch!). A responsive design works well on mobile devices, and the theme is suitable for a blog, portfolio, landing page, or online store with full WooCommerce support. A truly multi-purpose theme, while simple enough for a WordPress beginner!
Stack - Multi-Purpose Beginner WordPress Theme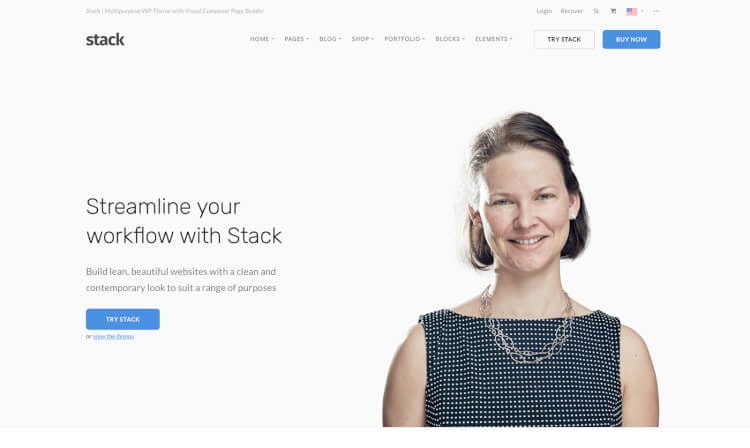 Stack is a robust, multipurpose WordPress theme built in a way that lets you use and re-use it for different projects. Blending contemporary styling with exclusive page building, Stack is a great starting point for a theme as a WordPress beginner! It is packed with demo pages that make it easy to get started, and you can use a drag-and-drop page builder to make everything visually.
Norge - Responsive Blog WordPress Theme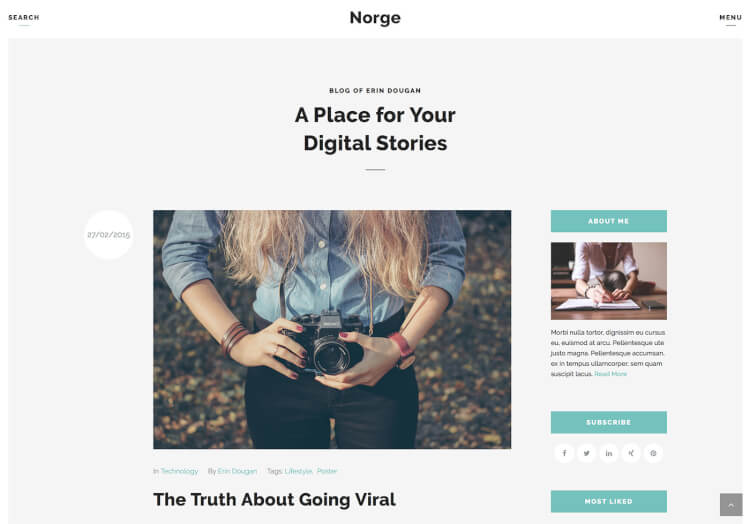 If a simple blog is the starting point you need with WordPress, Norge is a brilliant choice. A clean, minimal design puts your content centre-stage, but it is flexible enough to make it easy to add your own personal touch and design. Responsive design looks good on any mobile device, and the theme is ready to translate into other languages if you so wish. Slick and stylish!
Cubus - Responsive Business WordPress Theme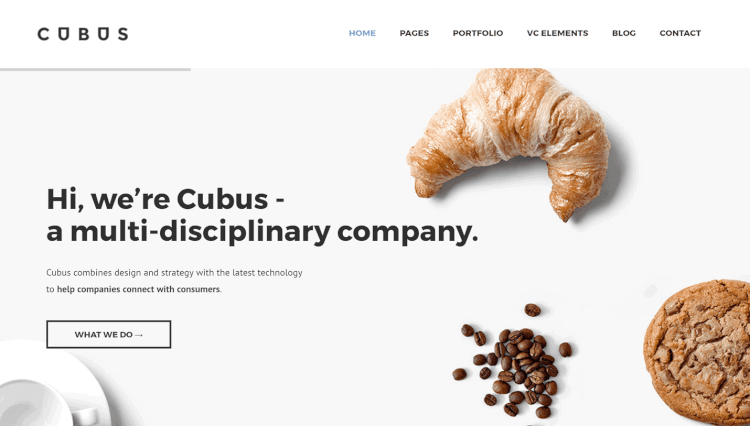 Cubus should be able to help anybody launch a professional looking business website with WordPress, regardless of their level of web design experience. Visual Composer is included in the package to make it easy to customize your website, while the powerful Slider Revolution plugin is on hand to help you create interactive sliders for your website.
Flexblog - Creative Blogging WordPress Theme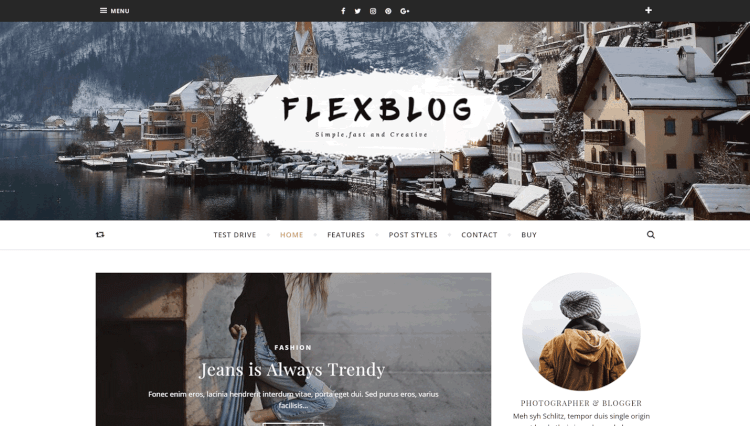 Flexblog is ideal for beginner bloggers who'd like a stylish website, despite their lack of WordPress skills and experience. The good support for the WordPress Customizer can help ease you into the world of website modifications. However, thanks to the all the pre-built layouts and templates, Flexblog looks great right out of the box.
Sash - Ecommerce Fashion WordPress Theme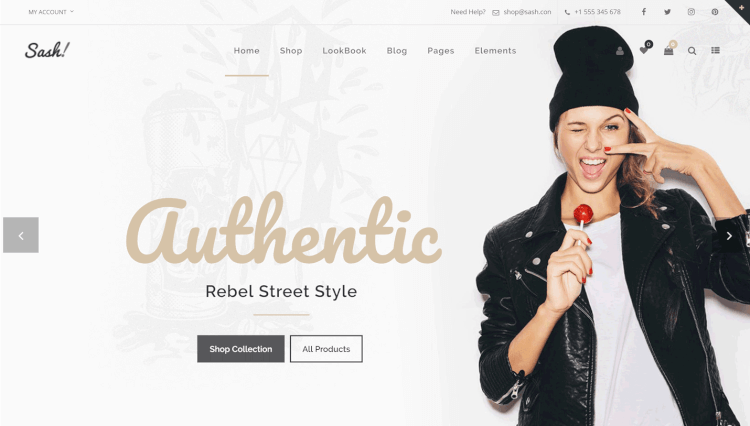 Sash is an ecommerce WordPress theme for beginners that can assist you in launching a fashion related online shop. The intuitive drag-and-drop page builder tool makes it easy to customize any of the Sash demo content, while the pre-built layouts and templates should speed up the development process considerably.
Restaurant Cafe - Beginner Friendly WordPress Theme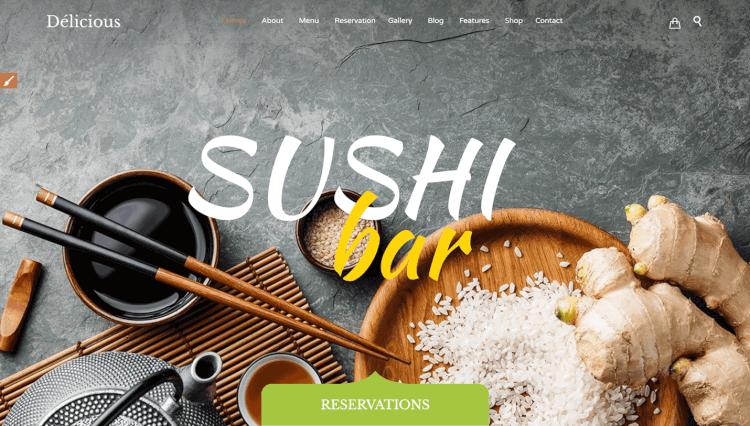 Restaurant Café has been designed to turn a regular WordPress website into a tool to promote your restaurant or café online. Thanks to the different website demos and customization options, almost any type of food and drink related business could make good use of this theme. To help you grow your business, you can also enable the optional ecommerce features to sell products and other items directly from your website.
Mandala - Creative Portfolio WordPress Theme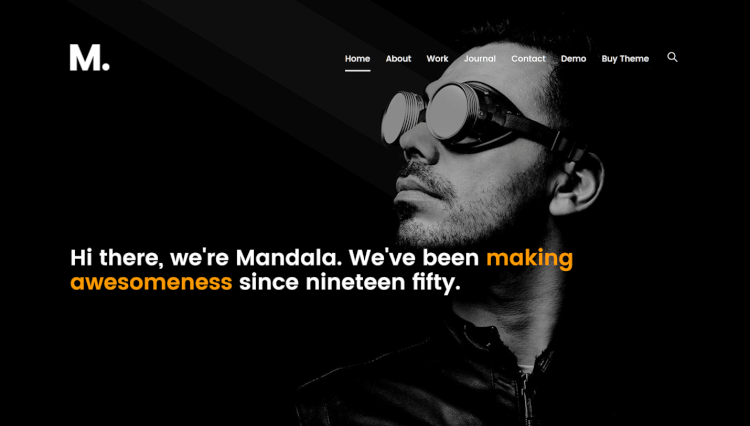 Mandala can help you create an online portfolio with ease. The selection of different portfolio website demos can be imported in just a few clicks, helping you get your website online with minimal effort. If you do want to get more creative, you can use the theme options control panel to customize your website further.
Werkstatt - Creative Portfolio Theme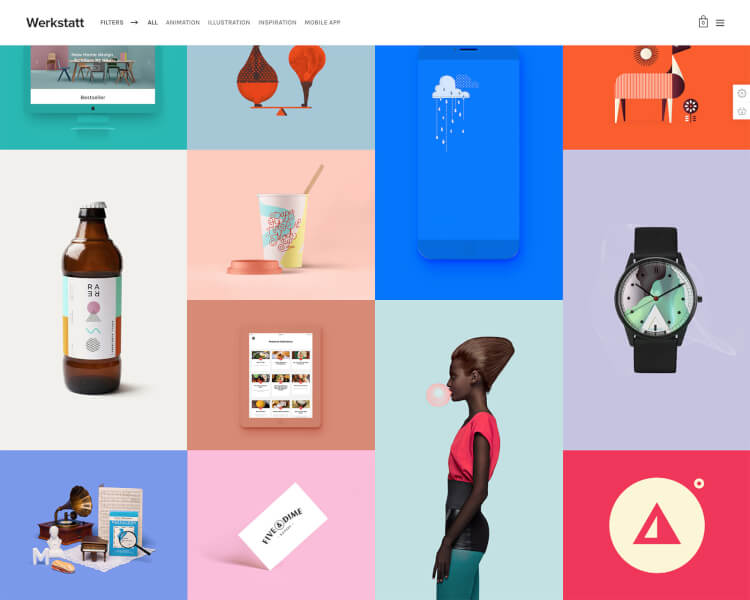 Werkstatt is the perfect theme for setting up a new portfolio website. It's packed with features to showcase your work in a beautiful surround, but is simple enough for anyone to get started fast with WordPress — even if you've never used it before! Want to grow your site and begin selling your items? No problem — it comes bundled with e-commerce support.
CheerUp - Blog & Magazine Theme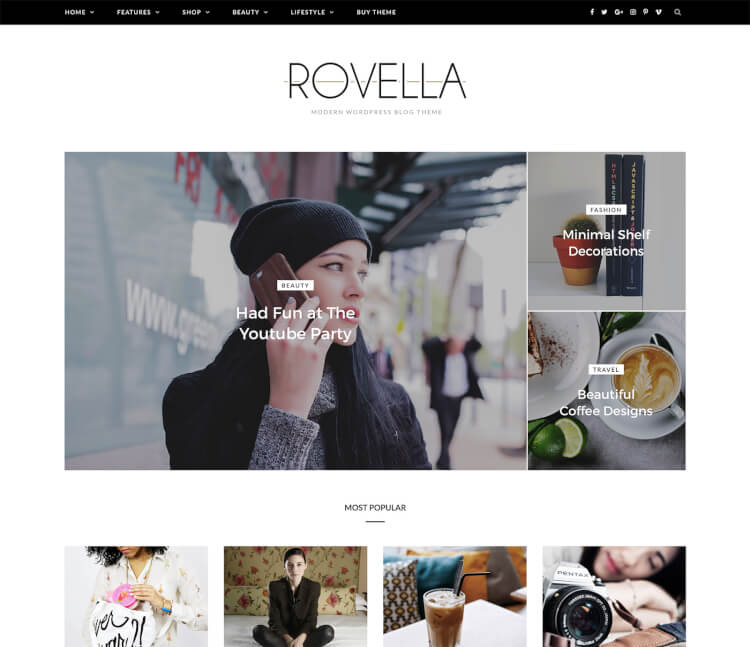 CheerUp is a simple theme with luxury design options, tailored to be exceptional on all kinds of blogs and minimal magazines. Whatever your first website is going to be, this theme should be a good fit. It's packed with over 100 layout combinations for different types of site, and can scale from everything from a simple portfolio to a feature-packed blog.
Air - Lightweight WordPress Theme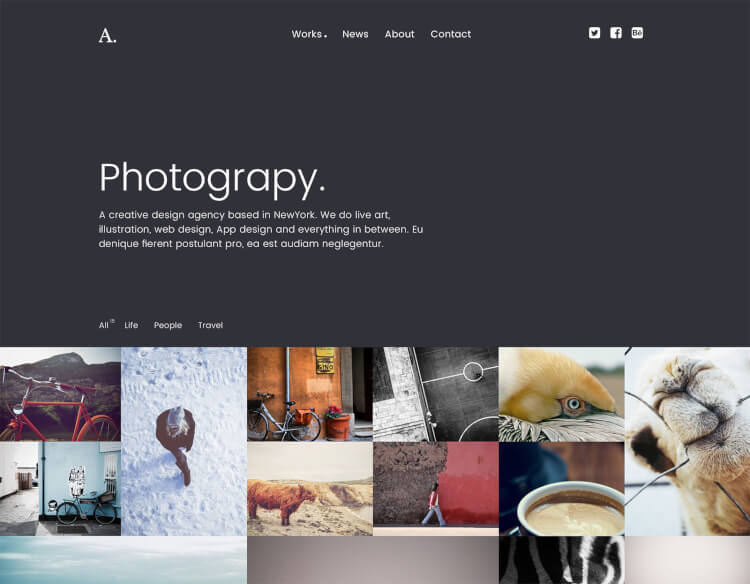 Air is a creative responsive WordPress portfolio theme for the professional creative. It's easy to use, and concentrates on showcasing your work to potential clients and employers with interesting interactions. It's perfect for beginners, with a self-developed drag-and-drop page builder, and dozens of layout options for a blog, portfolio, gallery, and more.
Topaz - Magazine WordPress Theme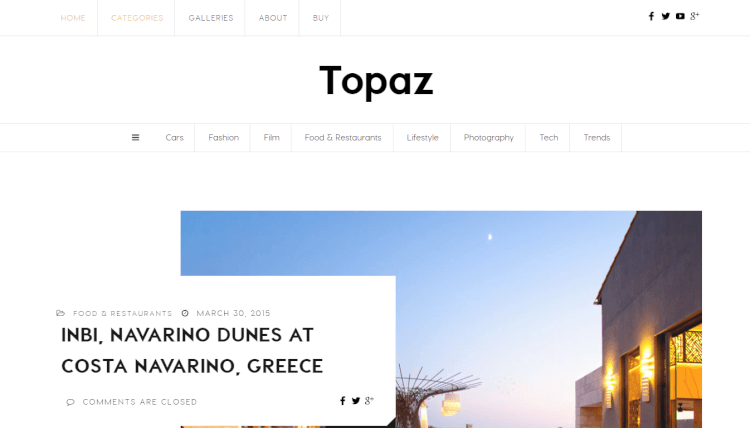 If you're new to WordPress but still want to ensure your website has a professional design, then the Topaz magazine theme could be a great choice. Getting started with this theme is easy, thanks to the single demo mode and straightforward content importer tool. After that, you can simply press publish to add new content to your site.
ReadWrite - Minimal Blogging WordPress Theme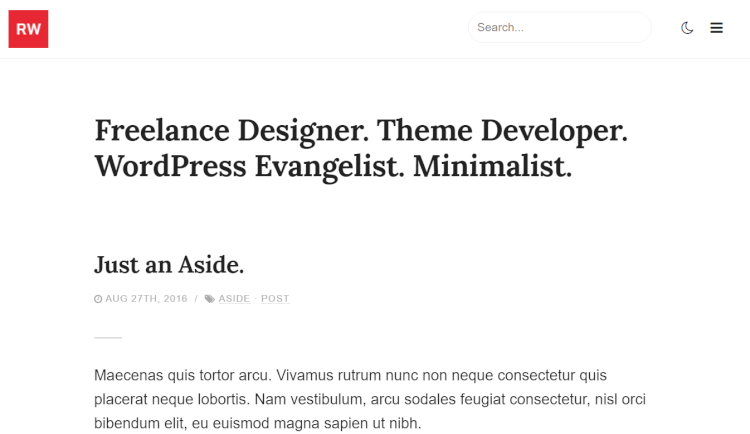 ReadWrite is the perfect WordPress blogging theme for beginners who want to create an original website without having to worry about learning a completely new skillset. The design of ReadWrite certainly is minimal and will definitely appeal more to those who value simplicity over everything else. However, if you want to get your blog online with the least amount of effort, this theme is well worth a closer look.
Uptown - Minimalist Wordpress Theme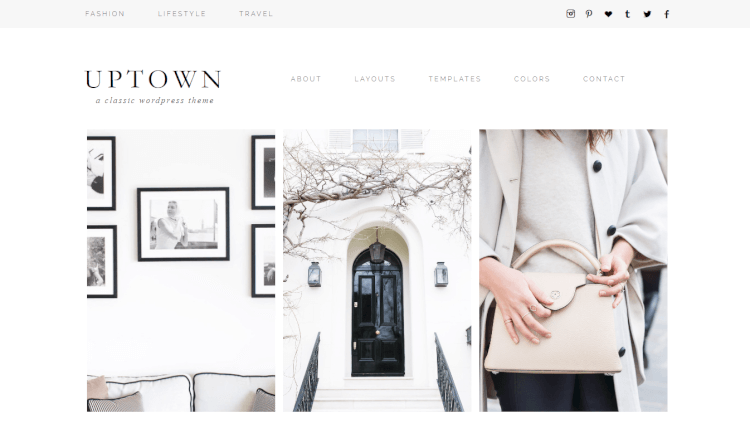 Uptown is a minimalist theme with a clean and simple design. Thanks to its stripped back look and feel, you won't get overwhelmed trying to understand a long list of customization options and settings – simply use the default configuration to start your website the right way.
Koda - Creative Beginners WordPress Theme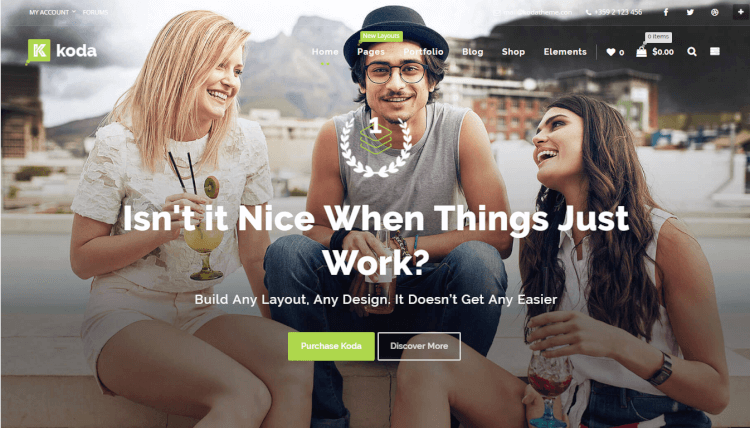 Koda is marketed as a WordPress theme for beginners and despite its long feature list, it should be able to help users of all abilities create a professional website with WordPress. Almost any type of project can be covered with this multi-purpose theme. Therefore, if you're prepared to read some online documentation, you should have no trouble creating a stylish site with Koda.
Stratus - App and Product WordPress Theme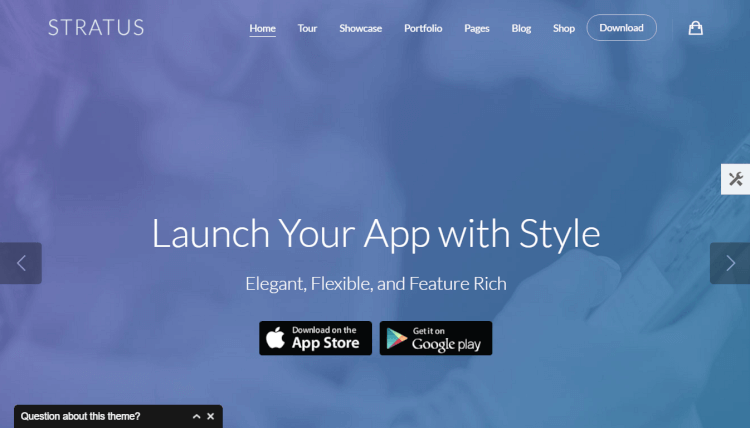 If you're getting ready to launch a new service or app but don't have the time to master WordPress and get yourself familiar with this website building tool, the Stratus WordPress theme will simplify the process of delivering an effective website. With a good selection of homepage designs that are suited to promoting a range of products and services, this is one theme with a lot of out-of-the-box functionality that will make creating a new website much easier.
The Essence - WordPress Blogging Theme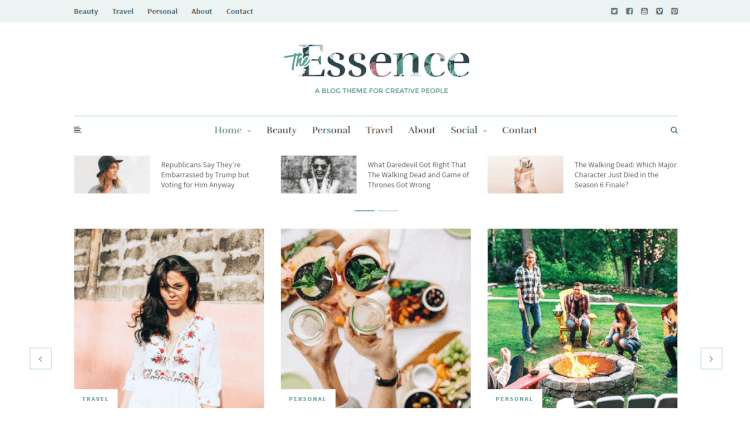 The Essence might have an advanced homepage layout and an impressive library of page templates. However, it's an easy theme to get started with, especially if you're launching a new blog that needs a slightly feminine design. If your site requires a slightly different appearance, then the intuitive WordPress Customizer tool can be used to make the necessary changes to The Essence.
Ventoux - Premium Wordpress Theme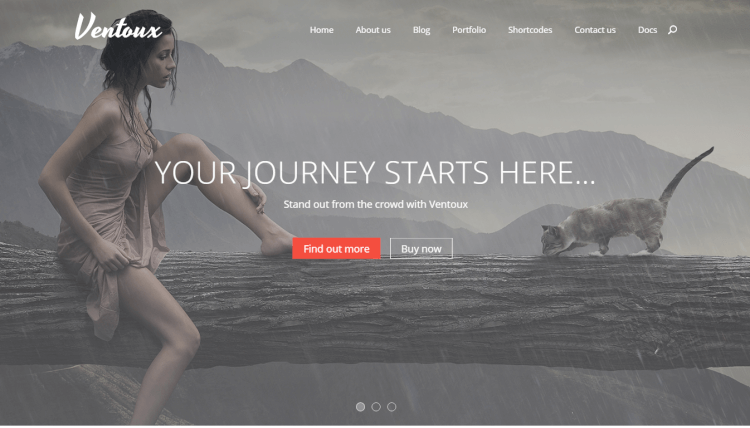 Although Venoux is packed with a wealth of advanced features, it still makes its way into this collection of the best WordPress themes for beginners thanks to its easy setup process and library of online documentation. When using this theme, you are free to simply use it to style your website. However, making the most of this theme opens up many more creative possibilities if you're prepared to learn how to use it.
Creek - Beginner Blogging WordPress Theme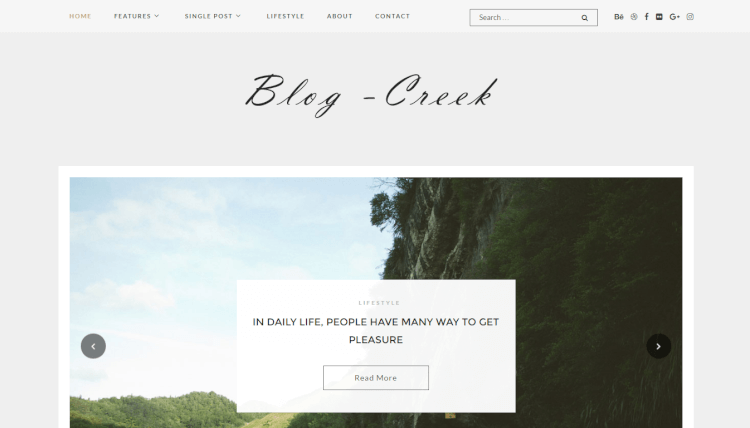 Creek has a simple design and is also simple to use. Whether you want to avoid confusing your target audience or you're new to running a website yourself, this stylish blogging theme is a good option. Adding content to the featured posts slider is very straightforward and is as simple as clicking a button. The other highlights of Creek are just as easy to use, making this a good WordPress theme for beginners.
Intent - Minimal Portfolio Theme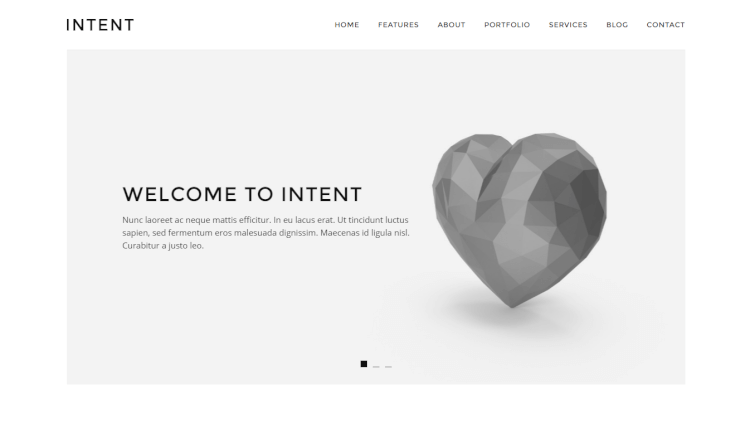 Intent is another minimal WordPress theme that won't overwhelm you with features and options. Instead, if you're happy to follow the default installation process of this theme, you could have a stylish website with very little input required on your part. However, when your WordPress abilities improve, this theme has plenty of extras for you to make use of.
Borano - Photography Portfolio WordPress Theme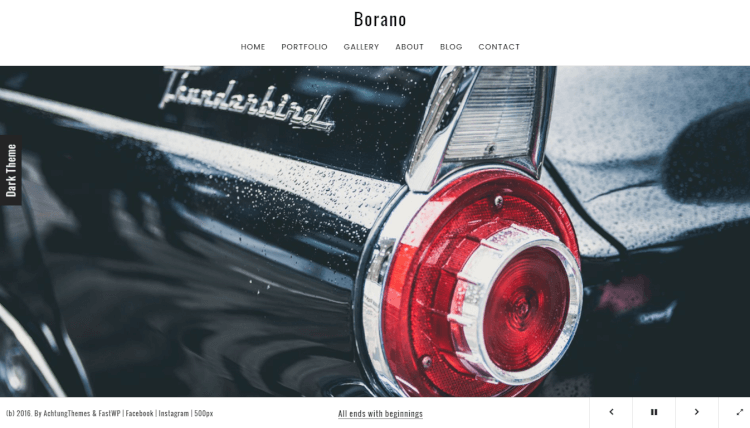 Borano is another beginner-friendly WordPress theme that wants to help everyone create a professional portfolio website, this time in the photography niche. Therefore, if you're looking for a straightforward way to share your photos online via your own website, or promote your services as a freelance photographer, Borano has all the features you'll need.
Honor - Minimalist WordPress Theme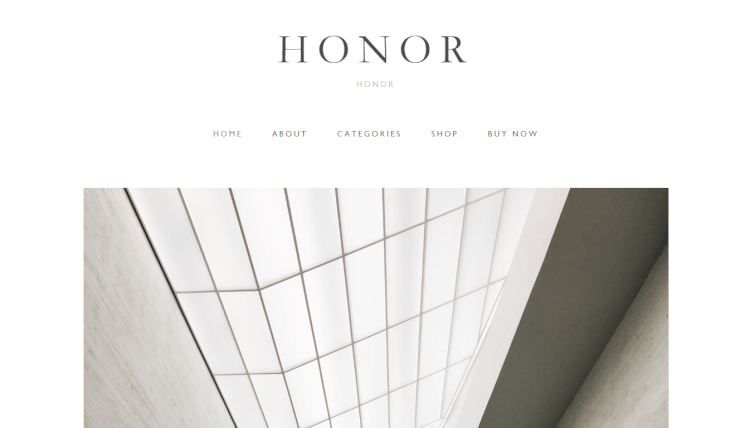 Thanks to its traditional design, Honor is a theme that those who are new to WordPress and website management will appreciate. Apart from its elegant design, there isn't a whole lot going on with this theme. All of the essentials are there, such as a selection of page layouts, some customization options, and a mobile friendly design. However, you won't be distracted with unnecessary features and tools with Honor.
Assemble - Flexible Portfolio WordPress Theme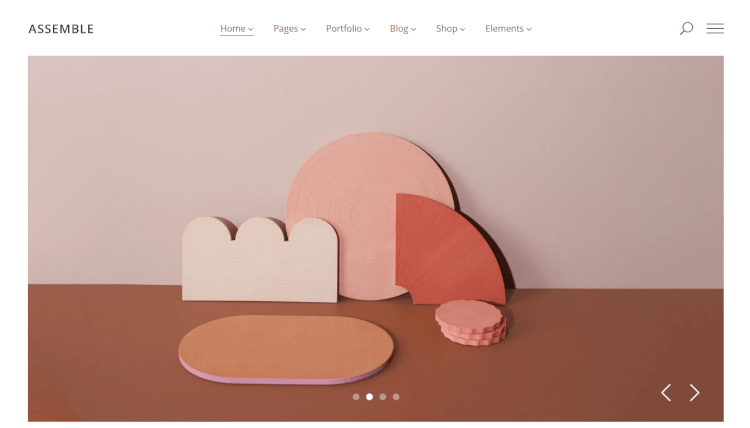 Assemble gives you 18 homepage designs to choose from, but to make this a WordPress theme for beginners, these demos can be easily imported in just a few clicks. First and foremost, Assemble has been built to help you create a portfolio website with WordPress. However, it's a flexible option that can just as easily be used for a blog, business website, or even an online shop.
Flatwhite - Food Blog WordPress Theme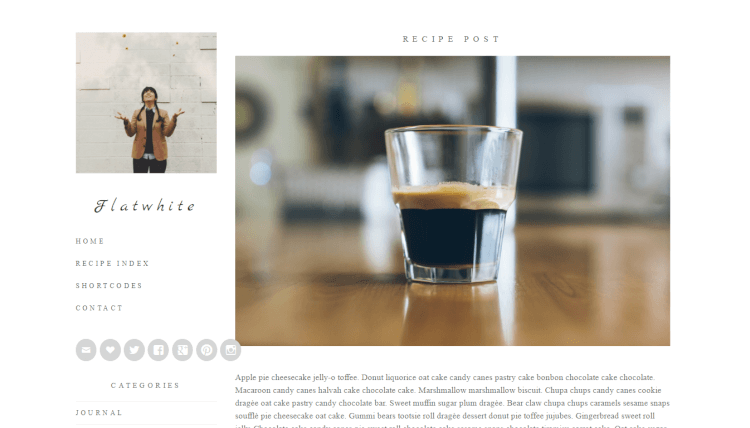 If you want to start a food blog but are new to creating websites and using WordPress, the Flatwhite theme could be a great way to get started. To keep things simple, all of the website personalization controls are accessed through the intuitive WordPress Customizer interface. You'll also find a few built-in methods for adding buttons and other useful elements to your content.
Samui - WordPress Blogging Theme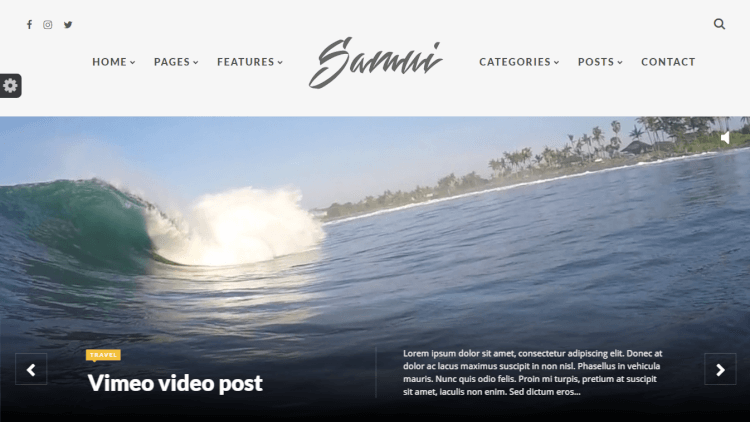 Although the full-screen homepage video display found on the Samui demo might look complicated to setup, this theme includes all the documentation you'll need to create a professional website with WordPress. Furthermore, most of the modules and elements that make up the theme demo are entirely optional, giving you an easy way to simplify the process of using Samui even more.
The Pine - Beginners WordPress Theme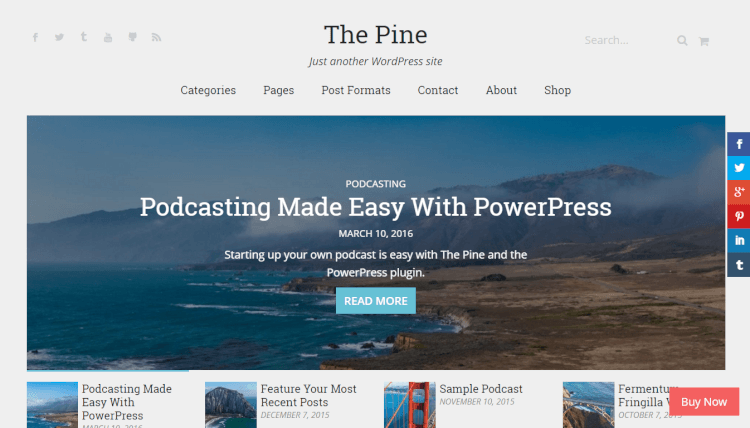 The Pine theme sticks to the basics to make it a suitable WordPress theme for beginners. While the blogging homepage does feature a lot of different elements, importing and applying the default layout to your site only takes a few clicks. If you don't need all of the homepage elements found in The Pine demo, then you'll find this theme even easier to use.
Coastal - Multi-Purpose Beginner WordPress Theme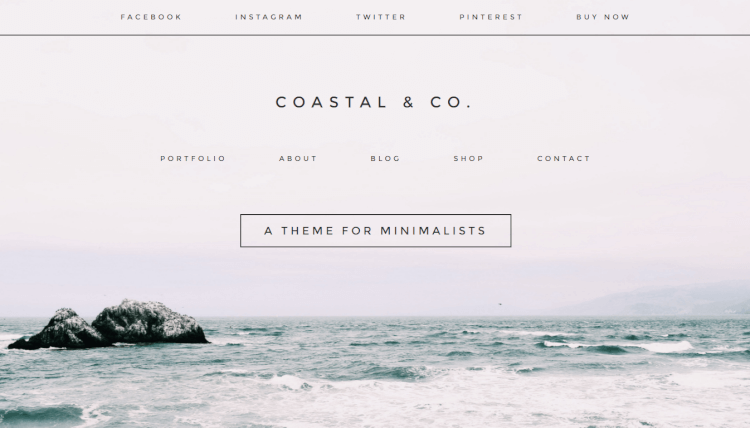 Described as a theme for minimalists, Coastal is also a suitable choice for WordPress beginners. The design is neutral without looking too plain, making it a good choice for presenting your portfolio online or simply blogging about a wide range of topics. There are plenty of styling settings to make use of, giving you an easy way to create a custom looking website with a WordPress theme that's suitable for beginners.
Missing Idea - Simple WordPress Theme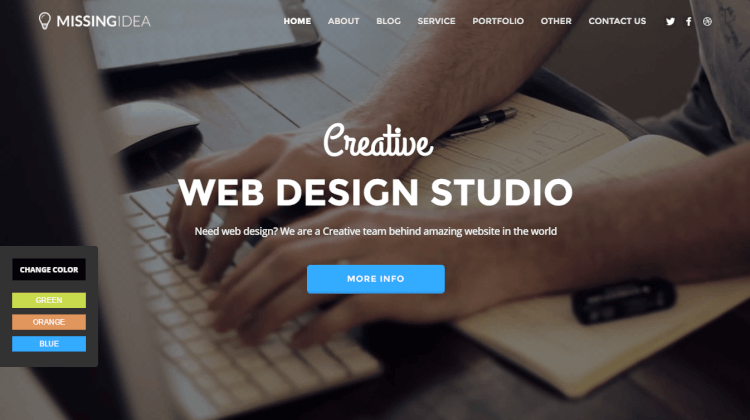 As well as having a simple design, the Missing Idea WordPress theme is also simple to use. That's not to say this beginner-friendly WordPress theme is lacking personality. Depending on how many of its features you choose to make use of, you could easily create a modern and eye-catching website with Missing Idea or instead take a more restrained approach and end up with something more modest