7 Tips for Choosing Your Very First WordPress Theme
Finding a theme for your new WordPress website is the most entertaining part of the initial website building process. Browsing marketplaces, finding cool themes, looking at theme previews, it can be a lot of fun.
However, this is also an important step that you shouldn't take so lightly. Because you're going to be using the theme you choose for a long time and picking the wrong theme could cost you a lot of time and money. Not to mention losing credibility and trust of your audience.
Get everything you need to build your next website with one simple subscription. From $16 per month, get unlimited access to nearly 2 million WordPress themes, web templates, fonts, graphics, and photos.
Can you imagine what your audience might think when your website theme is only optimized for desktop devices and looks horrible on mobile devices? That's why choosing one of the best WordPress themes for beginners is a good place to start!
"If your site isn't optimized for mobile, it will be abandoned by 40% of mobile visitors."
To help you avoid critical mishaps like that, make sure to follow these tips when choosing your very first WordPress theme.
Should You Get A Free Or Premium Theme?
Why spend money on a premium theme when there are thousands of great free themes available all over the web?
That'll be the first question that pops into your head when you start looking for a WordPress theme. And yes, it's true. There are thousands of attractive WordPress themes available today for free.
But, you should avoid those free themes at all costs. Go for a premium theme, even if you're building a WordPress site for a non-profit organization.
Here's why:
Free themes are being used by thousands of websites of all sorts. This will lower your website quality and credibility. For example, imagine finding the same theme of your website being used by a competitor.
Free themes are often poorly coded and doesn't work well on different platforms, devices, and browsers.
A poorly designed WordPress theme will also reduce your website's SEO potential.
Free WordPress themes don't receive updates as often as premium themes.
Free theme providers don't provide you with customer support.
Think about it. Is going through all these problems really worth the price?
What Kind Of Features Are You Looking For?
Not all WordPress themes look the same. There are different kinds of themes that are made for different purposes, like themes with sliders, one-page website themes, minimalist themes, and more.
It's important that you choose a theme that fits well with your business and industry. For example, if you're building a news website, it's important that you choose a theme with a sidebar, a larger content area, and a homepage design that allows you to feature posts from multiple categories. Like The Herald Sun, which also happens to be a website built with WordPress.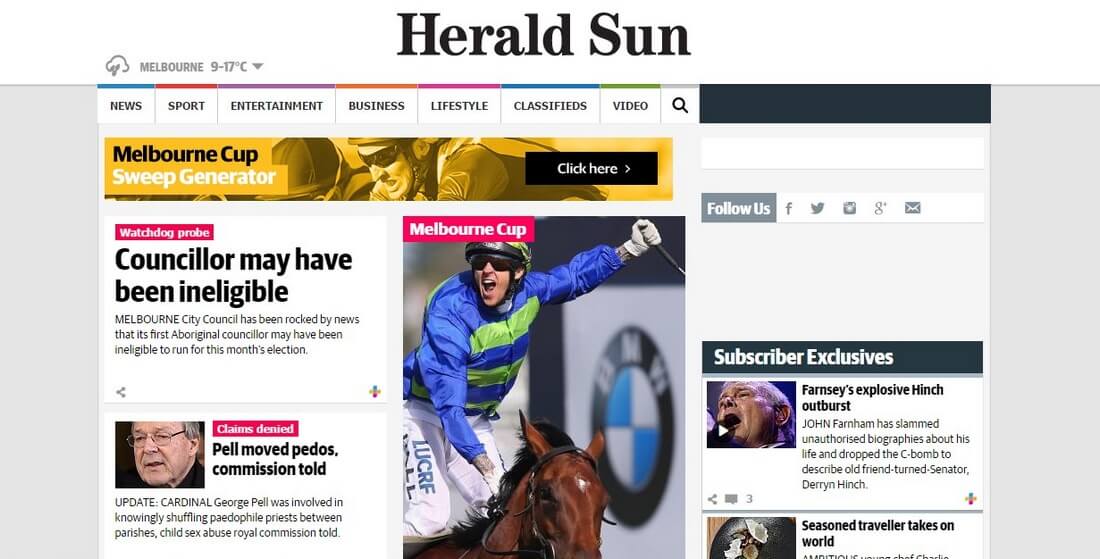 Then, read up on the latest WordPress theme trends and learn what type of themes attracts most visitors. Follow those trends when choosing your theme.
Use A Reliable Marketplace To Buy Your Theme
Injecting malicious code into WordPress themes is a popular trick many hackers still use to hijack WordPress websites to do their bidding. This is why you should be very careful to only download themes from a reliable and a trusted seller.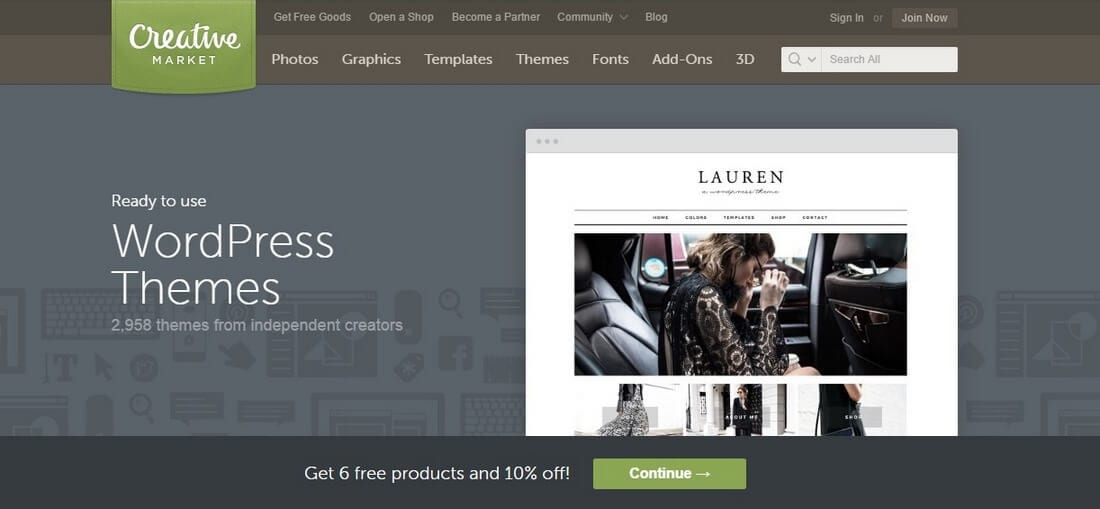 Reputable WordPress theme marketplaces, like Creative Market and ThemeForest, or independent shops with a long-standing reputation (like Theme Junkie!) have strong rules and a review process in place to accept and sell only well-coded themes. They make sure that the themes you buy are safe and are in perfect quality.
We've recently created a collection of great WordPress themes for people new to WordPress, so this is a good place to start your search!
Test Theme Loading Speed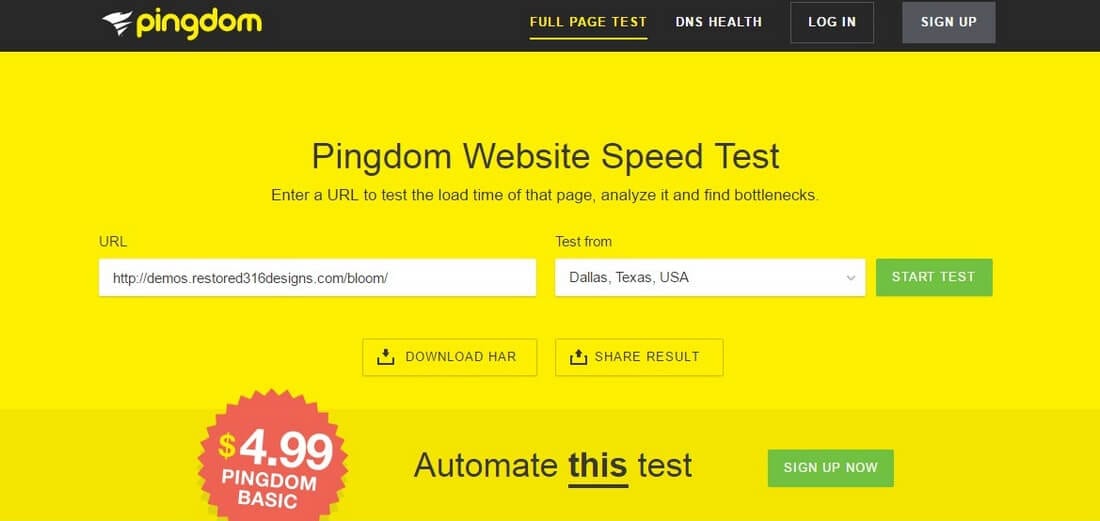 Did you know that almost half the people who browse the web expect a website to load in 2 seconds or less? And they tend to abandon the site if it takes longer than 3 seconds to load.
This means that no matter how beautiful your theme looks, how many features it has, or how cheap it is, your website will never be successful in attracting more visitors if it takes more than 3 seconds to load.
So, how do you make sure that the WordPress theme you're about to get loads within 3 seconds? It's simple, really.
Visit the live preview page of your theme.
Copy the URL
Paste the URL in Pingdom Speed Test tool and start the test.

Is It Easily Customizable?
Most WordPress themes come with a built-in theme editor that allows you to easily customize the look and feel of the theme from the WordPress admin dashboard.
This will let you edit your theme to match your branding, choose fonts, colors, customize logos, and do much more through a front-end user interface without having to type in a single line of code.
Before buying your WordPress theme, make sure that it has an easy to use theme editor and includes a detailed documentation that guides you through the process of editing your theme.
Check Browser Compatibility And Responsiveness
Google Chrome, Firefox, and Internet Explorer are among the most popular browsers in the world. It's crucial that you ensure your theme works well with these browsers.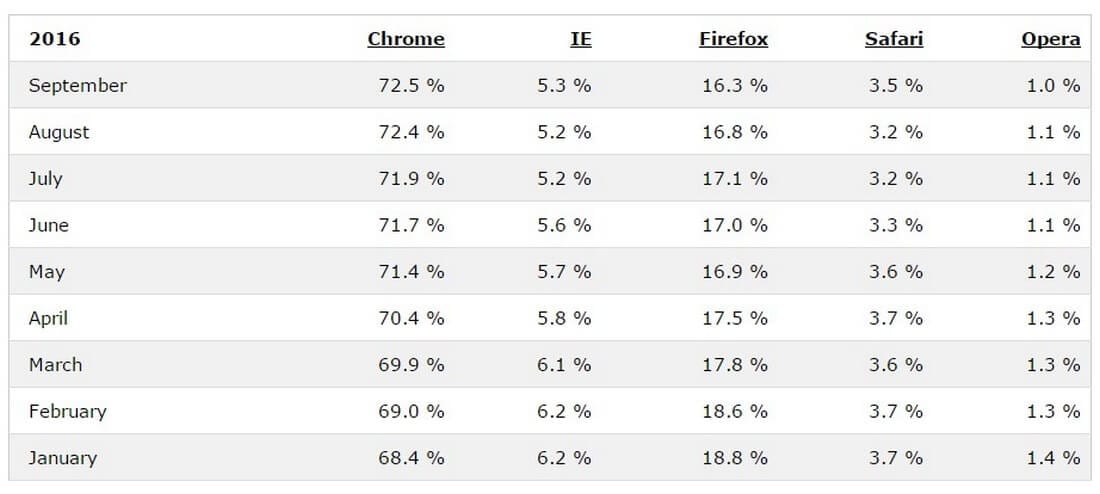 But, never forget about the other browsers like Safari and Opera, which also share a considerable percentage of browser usage.
Test your theme on different types of browsers and devices to find out if it works properly on all browser versions and device screens. BrowserShots is a great free tool you can use to get that job done.
Customer Support And Updates
When setting up a theme on your website, you'll come across small issues like how to add a favicon in your theme or figuring out the perfect size for uploading a logo to fit in with the theme.
If you've bought a premium theme, you'll receive customer support to fix this type of problems. But, not all theme sellers are active. Some will take days or weeks to send a reply to your questions.
So, before purchasing your theme, send the theme seller a pre-sales question. Just to see how quickly they reply. Some theme sellers will have their own support systems. Check those systems as well.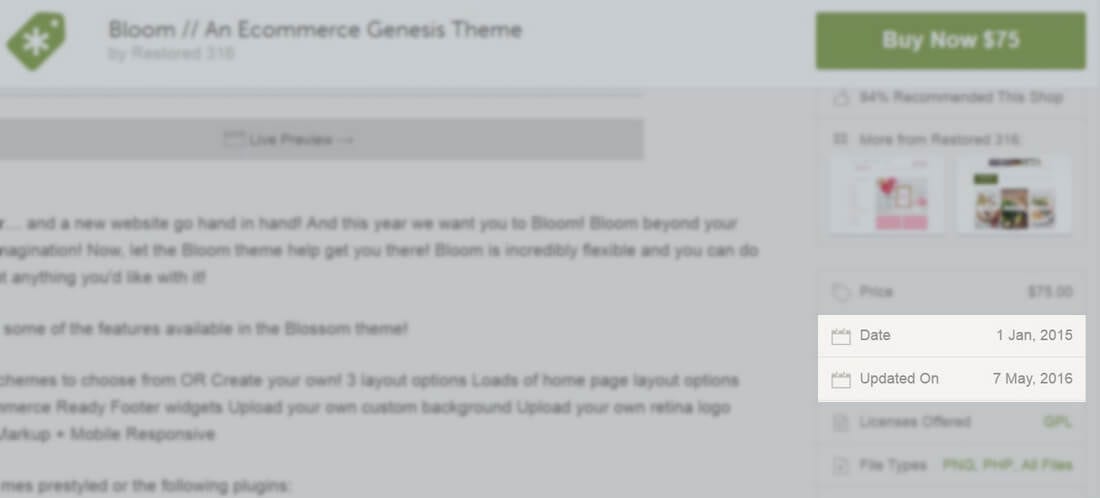 Also, carefully check the theme page (and update notes if available) to see when the theme was released and when it was last updated to determine if the seller keeps the themes up-to-date and up to web standards.
Choosing a great WordPress theme doesn't have to be a herculean task. You just need to know where to look and how to pick one. Follow these simple tips and you'll be one step closer to that goal.