15+ Best Custom Icon Packs for iPhone & iOS Apps
iPhone is an incredible device but it also has its flaws and limitations. One of the biggest complaints most iPhone users have is the lack of customizability of the device theme.
It's especially annoying when Android users keep showing off their custom home screen themes while iPhone users are stuck with the same default icon designs. Well, that's going to change today!
In this post, we bring you a collection of beautiful iOS icon packs you can use to customize your iPhone home screen to look more stylish and unique. With these icons, you can completely transform your iPhone app icons with your own custom designs.
There are both premium and free icon sets for you to choose from. You can use themed icon sets or mix and match to create your own unique looks as well. See if you can find an iOS icon set to your liking.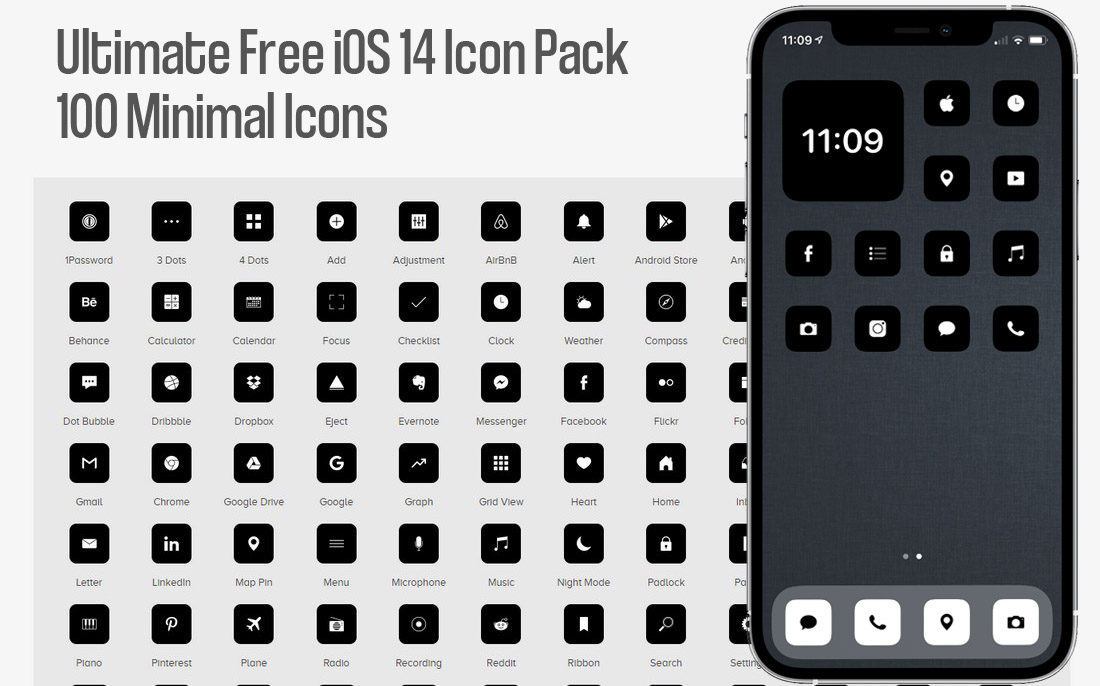 If you're a fan of minimal icon designs, you will fall in love with this iOS icon pack. It's one of the most elegant icon sets you can download for free.
This ultimate free icon pack comes with both light and dark icon theme designs. And it has 100 different icons to customize all the main and popular app icons on your iPhone. The pack includes the original PSD and SVG files as well.
If you're not sure how to customize icons on your iPhone, the download page has a detailed guide to show you how.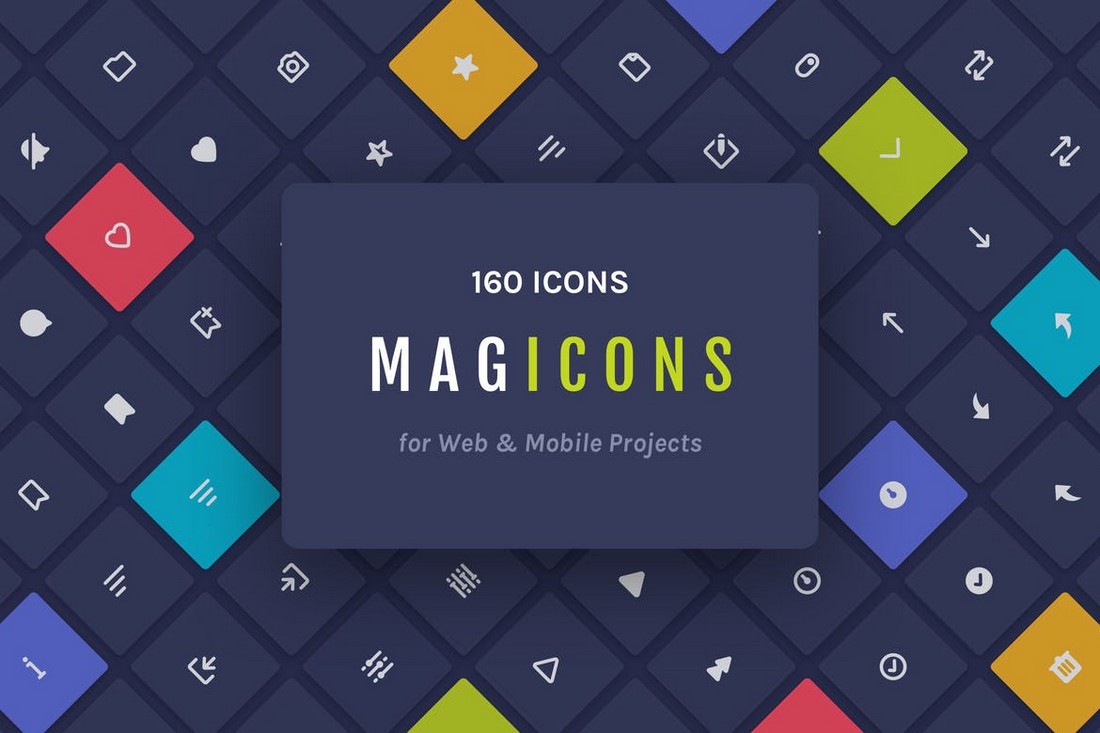 This is a bundle of multipurpose icons you can use to customize your iPhone as well as to use with your design projects. It comes with 160 unique icons featuring clean designs. And they are available in multiple file formats, including PNG, PSD, AI, Sketch, and much more. The icons are also available in a black and white version.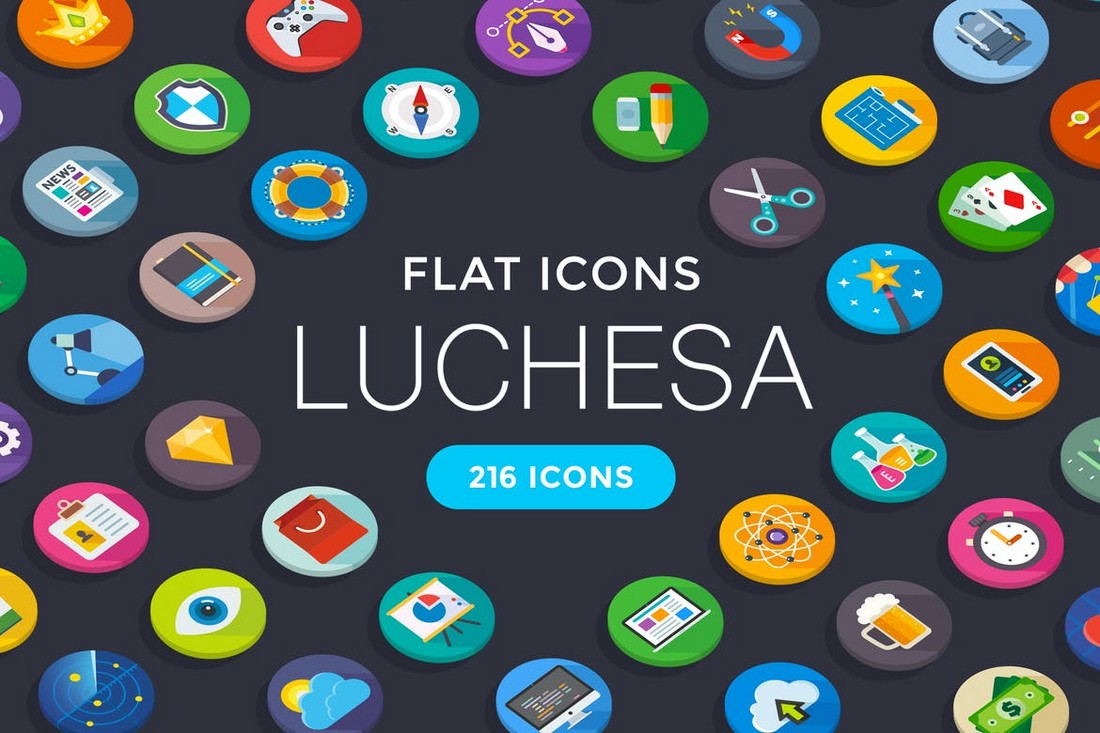 Want to make your iPhone home screen look more colorful? Then grab and use this custom icon set. It comes with more than 200 different icons featuring a flat color design. They are ideal for customizing the iOS app icons as well as for use with design projects. The icons are available in PNG, EPS, SVG, and AI formats.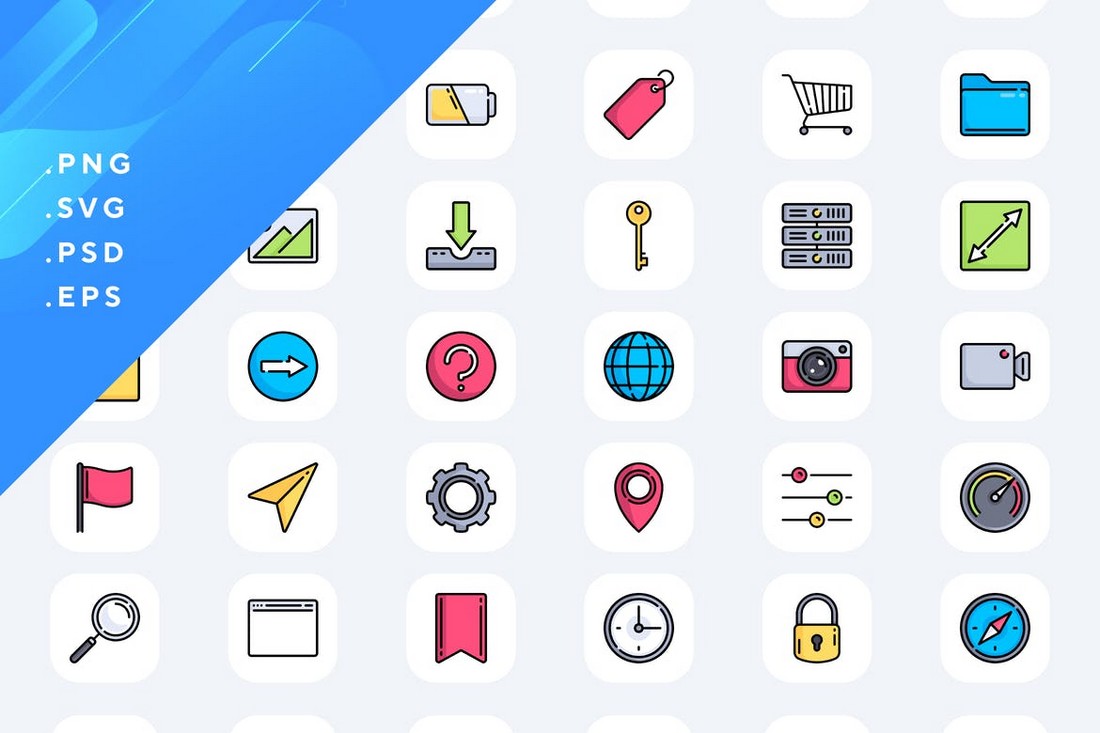 You can use this custom icon pack to give a more hand-crafted look to your iPhone home screen. This bundle includes 50 unique icon designs that are most suitable for customizing the basic default icons of your device. The icons come in PSD, PNG, SVG, and EPS file formats.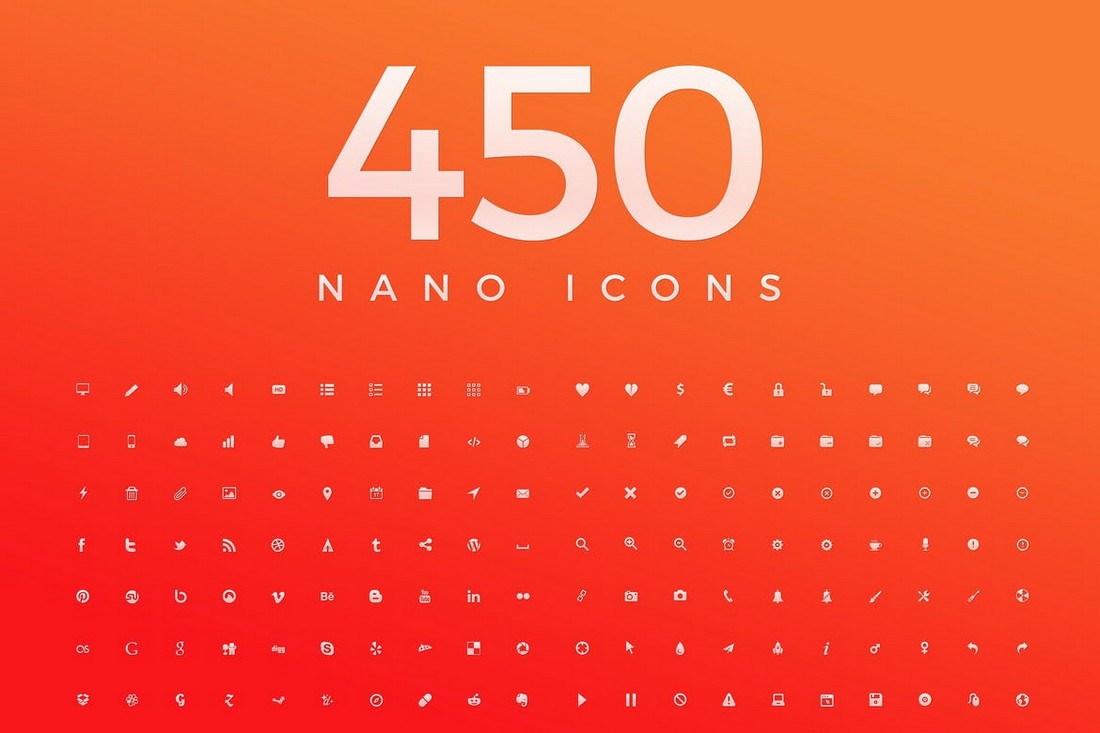 Why settle for just 100 or 200 icons when you can get 450 icons in one set! This massive icon pack includes all the app icon designs, including ones covering different social media apps, for customizing your iPhone completely. The icons are available in PNG and vector formats. You can use them with your design projects as well.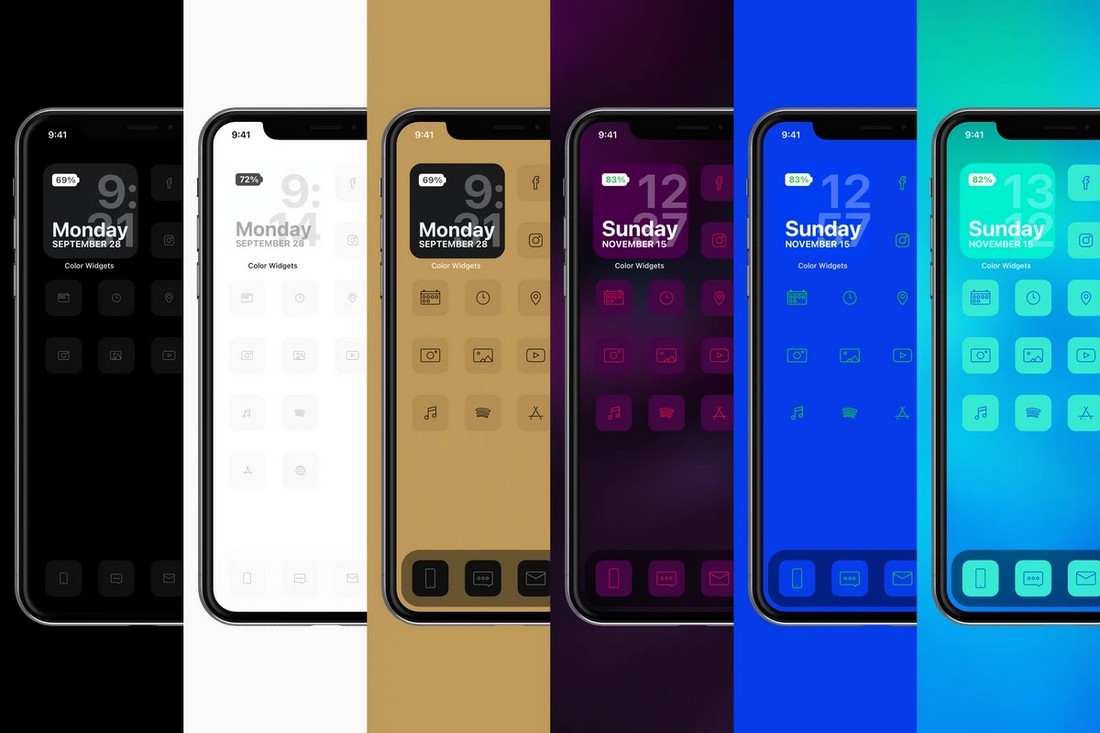 Calm is another great free icon pack designed specifically for iOS 14. The free version of the icon pack includes a total of 30 icon designs in a light color theme. You'll be able to customize your basic app icons using this icon pack.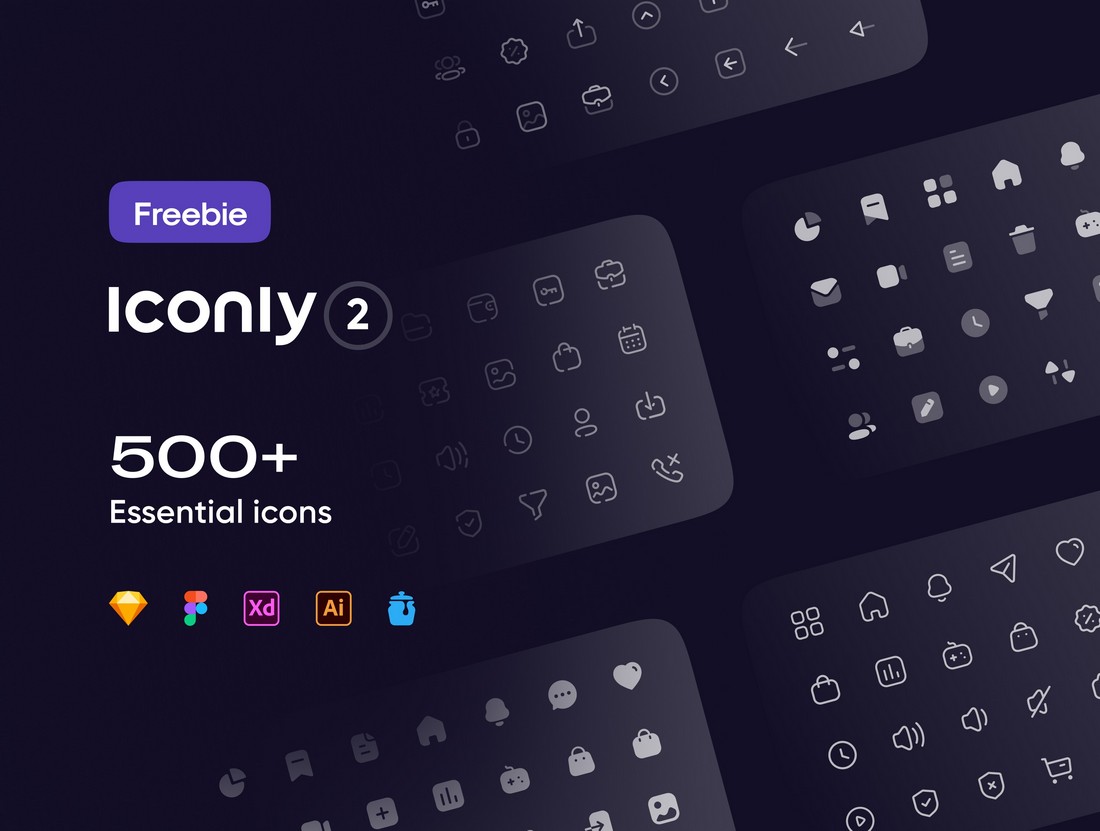 Iconly is a massive icons bundle for iPhone. It comes with over 500 essential icon designs for customizing each and every icon on your device. It's actually hard to believe this icon pack is free to download.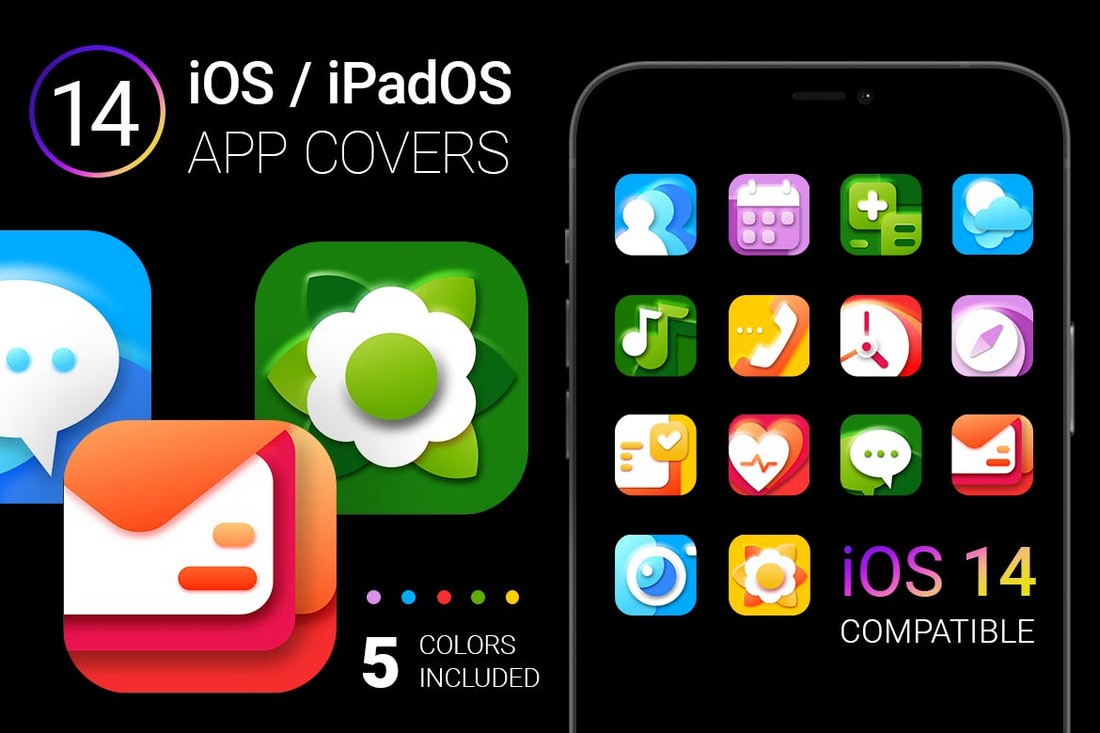 This colorful iOS app icon pack reminded us of the classic icons that shipped with the very first smartphones in the early days. These icons will certainly take you back in time to those simple days. It includes a total of 70 icons featuring 5 different color schemes. Instructions for installing app icons in iPhone is also included.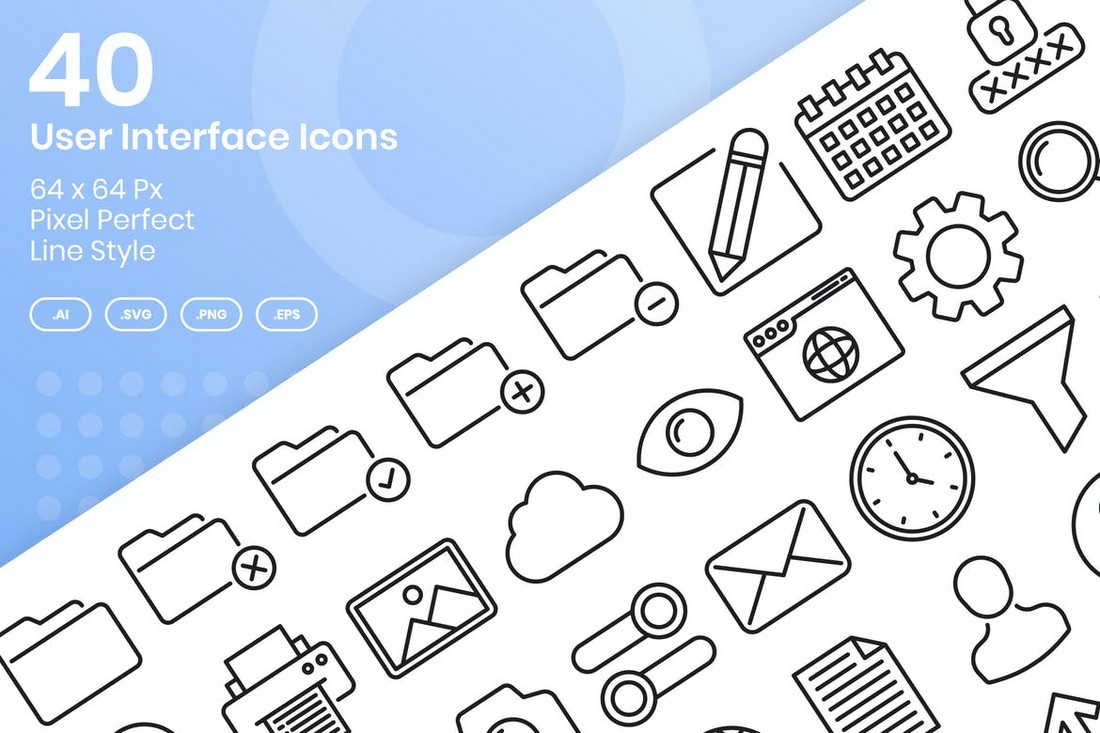 The UI icons in this set are crafted for design projects. However, you can use them to customize your iPhone home screen as well. It includes 40 icons featuring hand-crafted designs. The icons come in PNG, EPS, and AI file formats.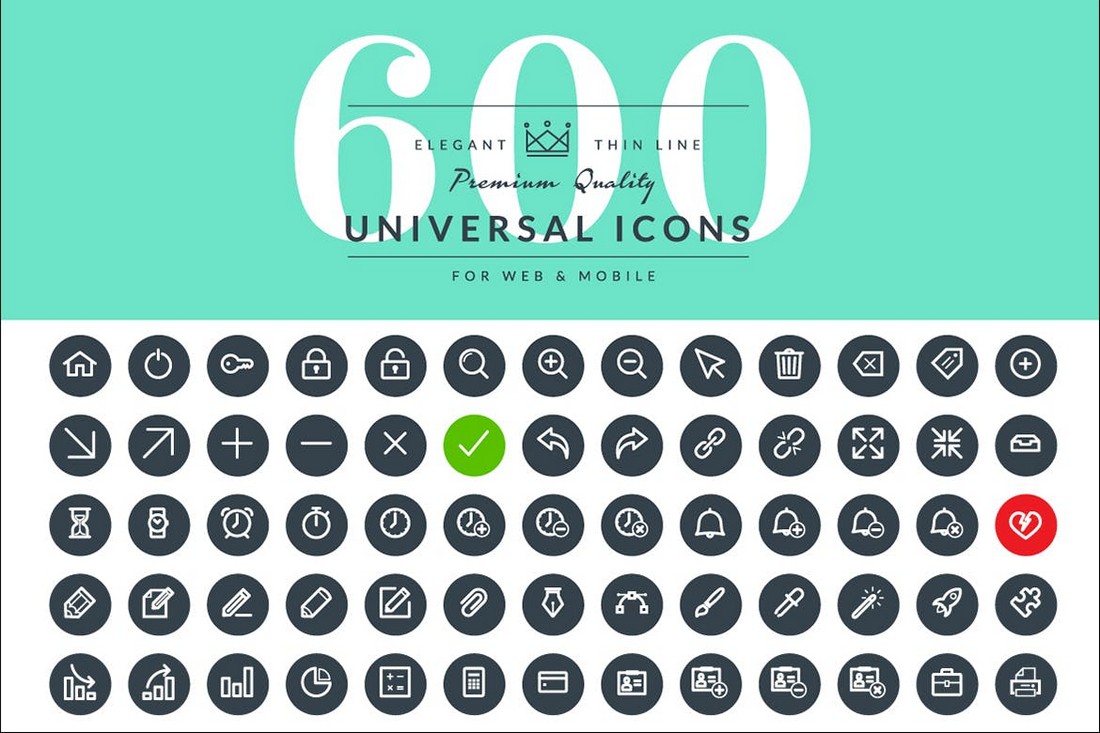 With 600 different icons to choose from, this universal icon pack will allow you to not only customize your iPhone home screen but also design app user interfaces and web apps UIs as well. The bundle includes icon designs in multiple categories featuring business, finance, social, nature, and more.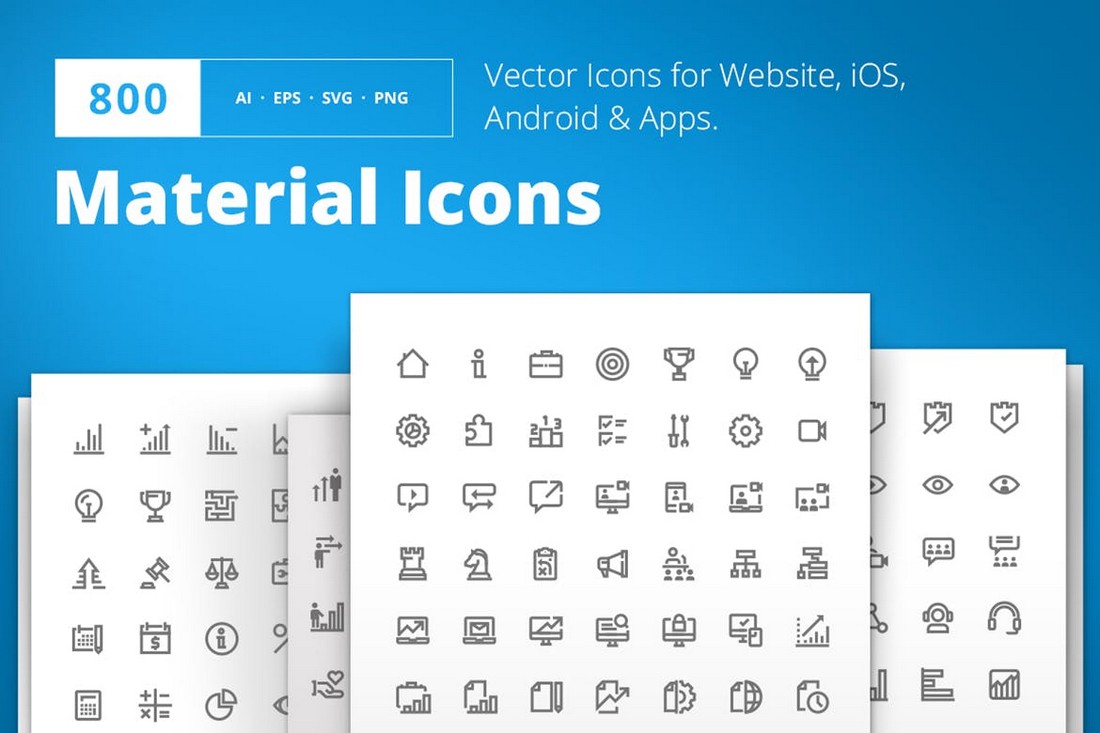 Google introduced the material design concept specifically for the Android user interface. It quickly became a trend in the design industry. With this big icon pack, you can bring the same design style to your iPhone. It includes 800 icons done in material design in thin, solid, and negative line styles.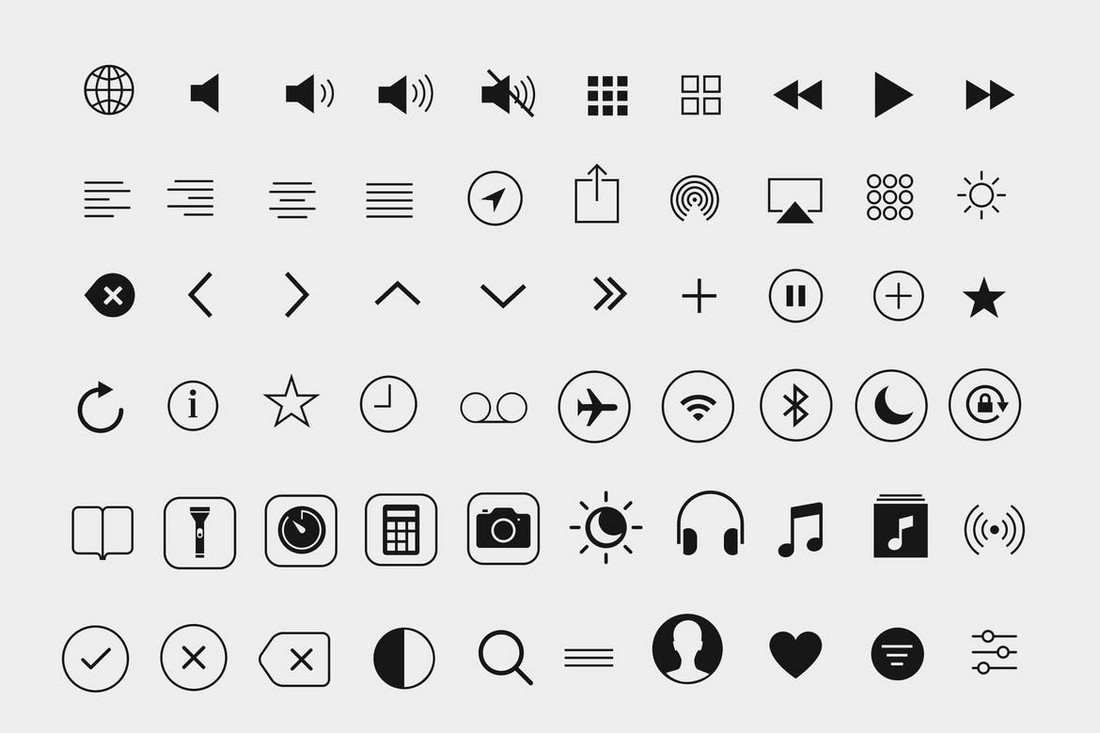 The beautiful iOS line icons in this pack are perfect for giving a clean and minimal look to your iPhone home screen. It includes a total of 130 icons featuring all the essential app icons you regularly use. The icons come in PNG, SVG, PSD, and vector formats.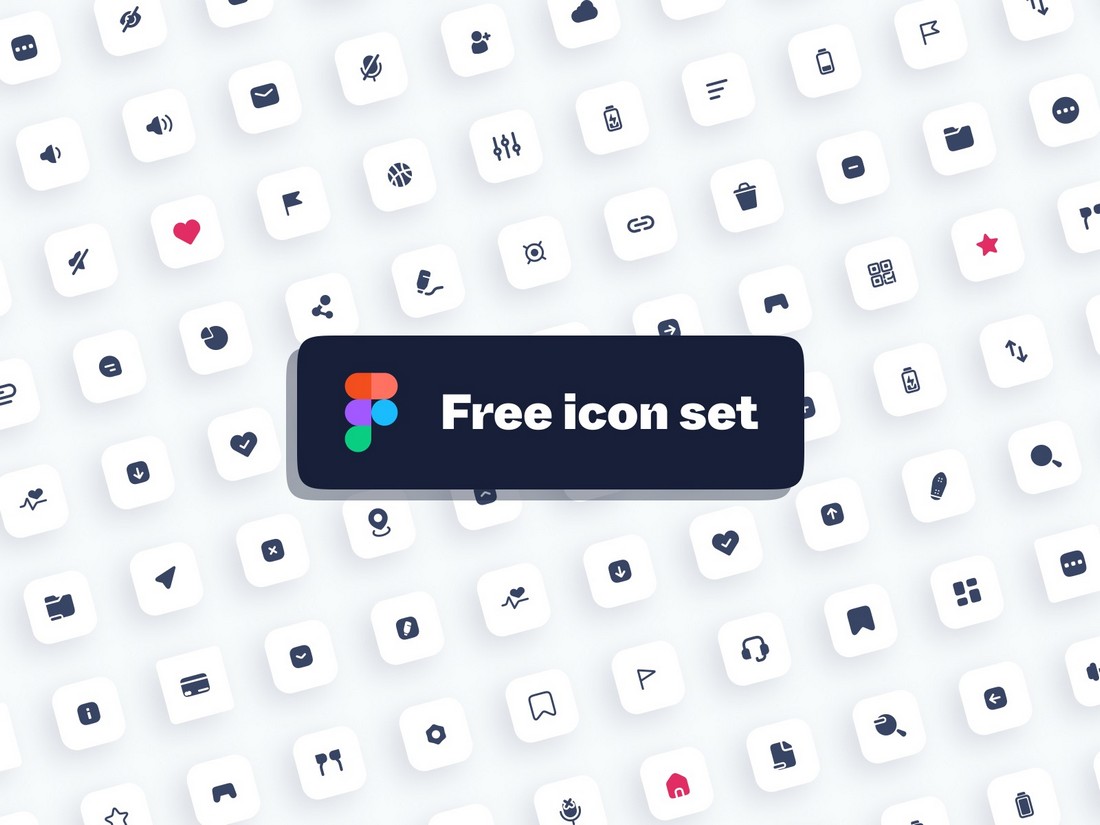 This free icon pack comes with a set of beautifully minimalist icons for the iPhone. It includes 100 different icons with simple designs. You can easily download and edit them using the Figma app and export the icons in PNG format before customizing the app icons on your phone.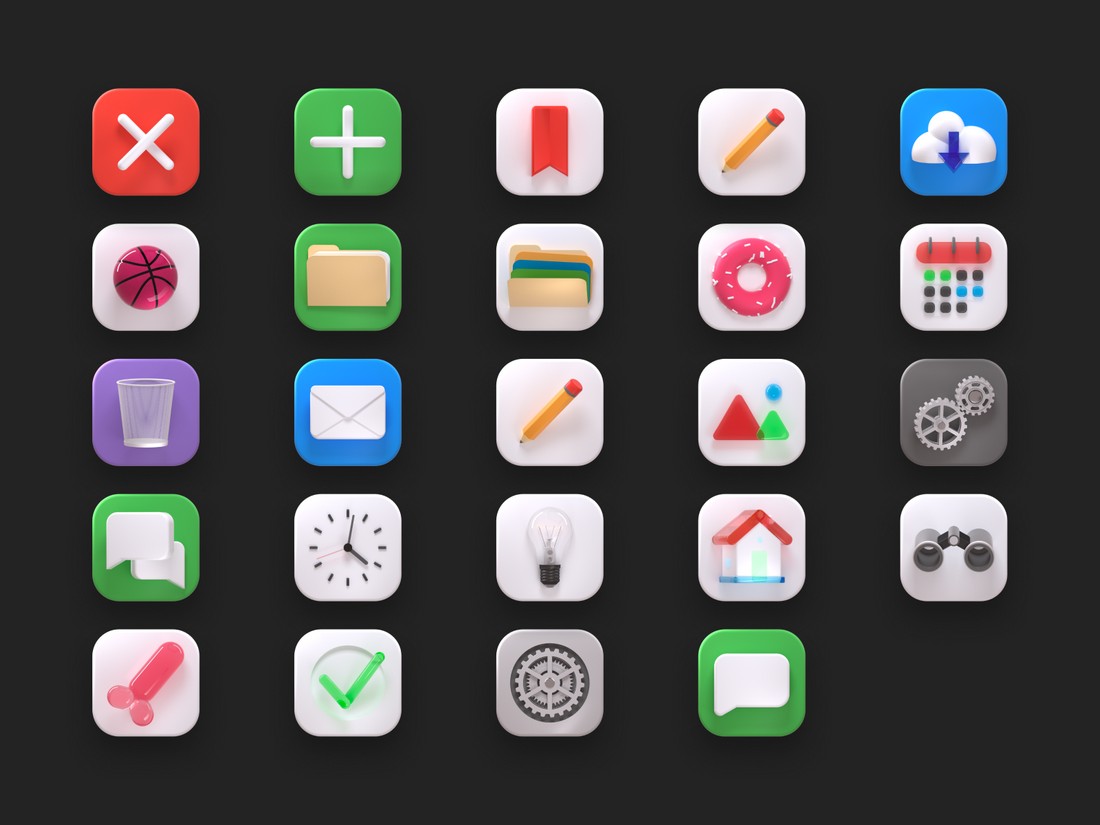 The icons in this pack feature an attractive 3D-like effect that will make your phone home screen look quite unique. The icons are free to download. And they are available in Figma and in PNG format.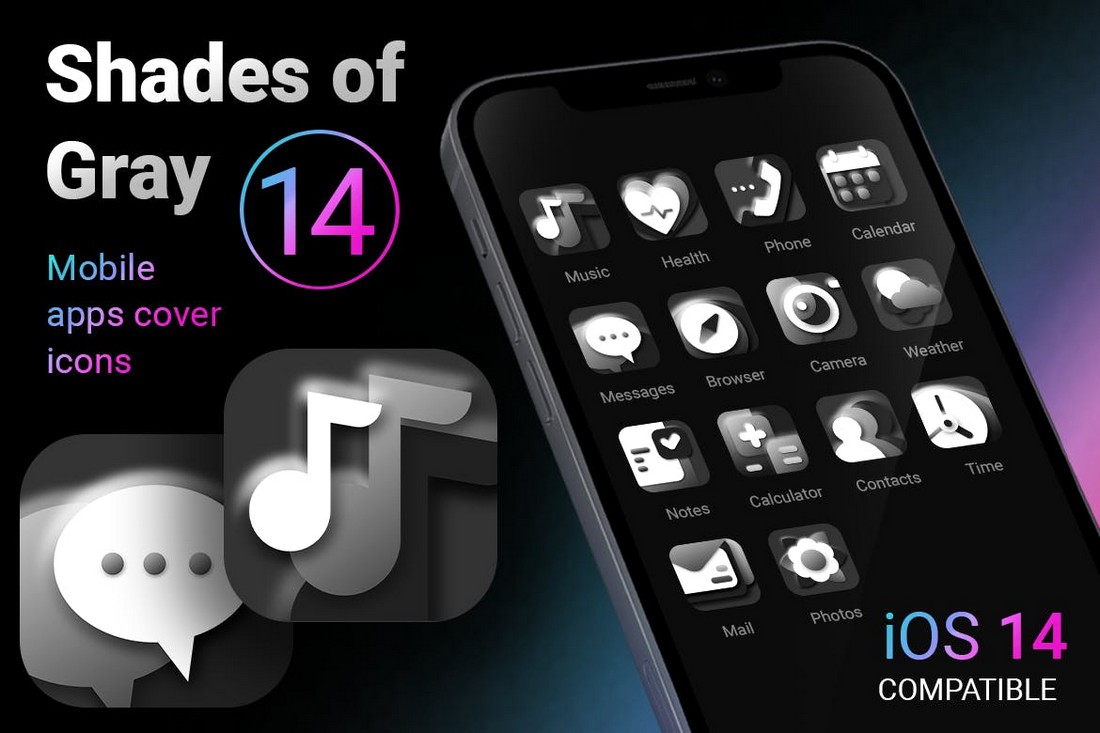 Just as the name suggests, this icon pack comes with a set of iOS 14 icons designed with gray colors. It includes 14 app icon designs you can use to replace the main system icons of your iPhone. The icons are available in PNG file format.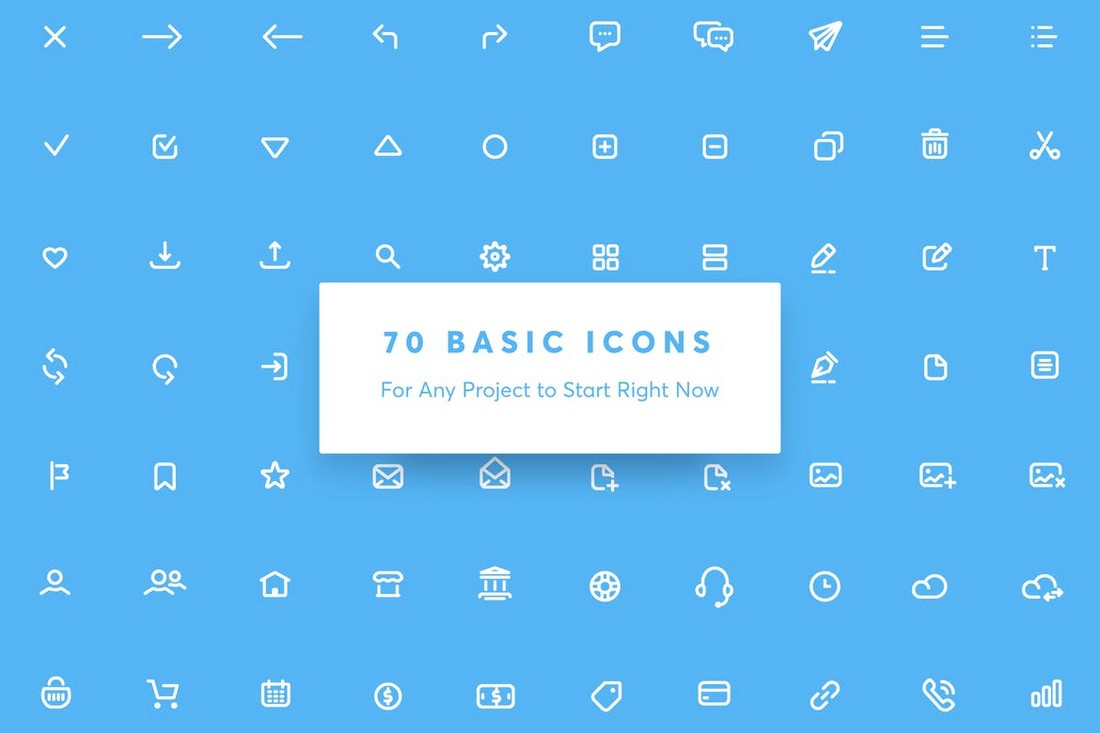 This simple icon set comes with a basic outline design. This gives each icon a very minimalist look and feel. These icons are perfect for giving a clean look to your iPhone home screen. The icons come in AI, EPS, and PNG formats.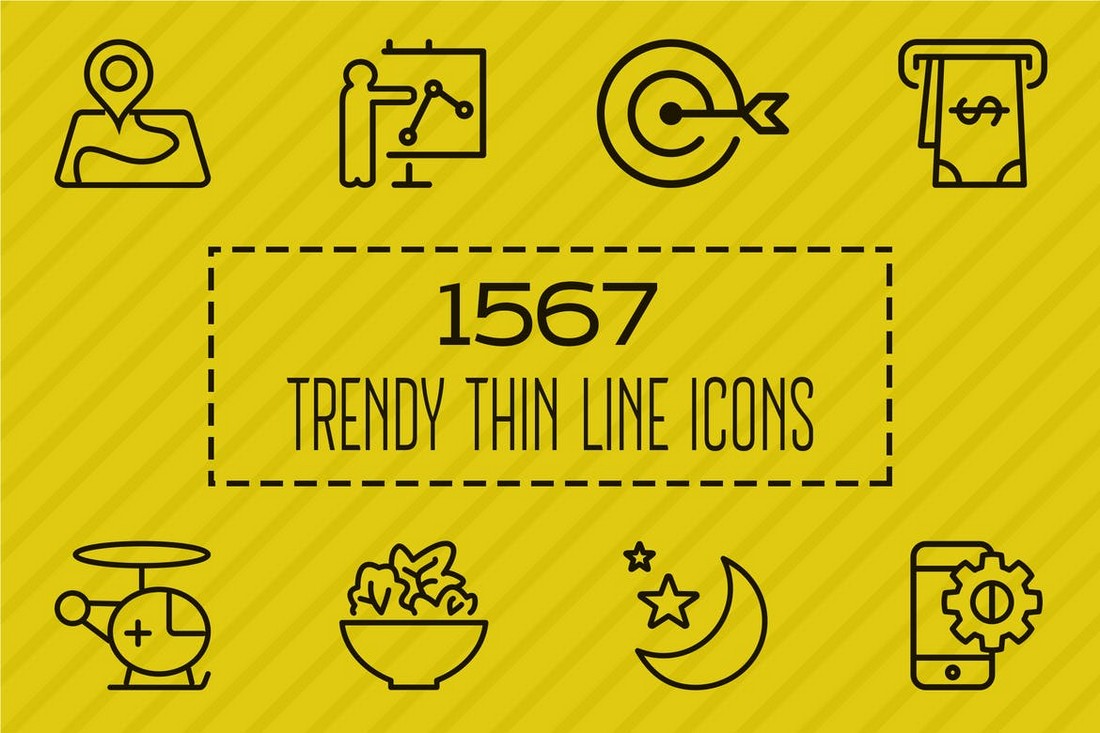 A massive bundle full of creative icons. This pack includes more than 1500 different icons featuring a stylish thin line design. It includes icons in various categories such as business, food, lifestyle, technology, and so much more. Each icon is available in JPG, PNG, and vector file formats as well.
5 FAQs About Custom iPhone Icons
These are some of the common questions iPhone users have about using custom icons on their iOS devices. Hopefully, they'll help you learn more about how to customize your home screen.
How To Customize iPhone Home Screen
iPhone provides very limited features for customizing your home screen. However, there are workarounds and third-party apps you can use to give a personalized look to your phone.
One of the easiest ways to customize your home screen is to use custom icons. Also, the latest iOS 14 now allows you to add widgets to the home screen as well.
Where To Download Custom iPhone App Icons
Custom icons for your iPhone can be downloaded from third-party marketplaces like Envato Elements and Graphic River. After downloading, you can change the icon design for each app on your home screen.
How To Change App Icons on iPhone
You can easily change your iPhone app icons using the Shortcuts app. Follow the steps below to get started:
Open Shortcuts app and then tap on the plus (+) icon
Select Add Action
Choose Scripting
Select Open App and choose the app you want to change the icon
Tap on the Share button at the bottom of the screen and select Add To Home Screen
Tap on the icon for the new shortcut and choose the custom icon image from your device
For a visual guide, check out this YouTube tutorial.
How To Make Your Own iOS App Icons
If you're a skilled designer, you can also create your own app icons using vector editors like Adobe Illustrator or Sketch. 1024 x 1024 pixels is the ideal size for an app icon on iPhone.
How To Add Widgets on iPhone
With iOS 14 you have the ability to add widgets to your home screen. To add a widget, simply tap and hold in an empty area on your home screen and then tap on the plus (+) icon to select a widget you want to add.