Why to Use WordPress for Your Luxury Brand
Offering a premium quality experience through your website is the key to building a luxury brand online and showing off your authority. But, this doesn't mean you have to spend thousands of dollars to hire a web design agency to build your website.
Most businesses spend more than $15,000 to design static websites and some companies spend even more money to create custom website powered by content management systems as well.
There's no need to spend thousands of dollars on building websites from scratch. You can use WordPress to build a professional website for your luxury brand with a premium look spending less than $100.
Many luxury brands and businesses already use WordPress to power up their websites. And it's not just because it's affordable either.
Get everything you need to build your next website with one simple subscription. From $16 per month, get unlimited access to nearly 2 million WordPress themes, web templates, fonts, graphics, and photos.
Is WordPress Too Cheap For Luxury Brands?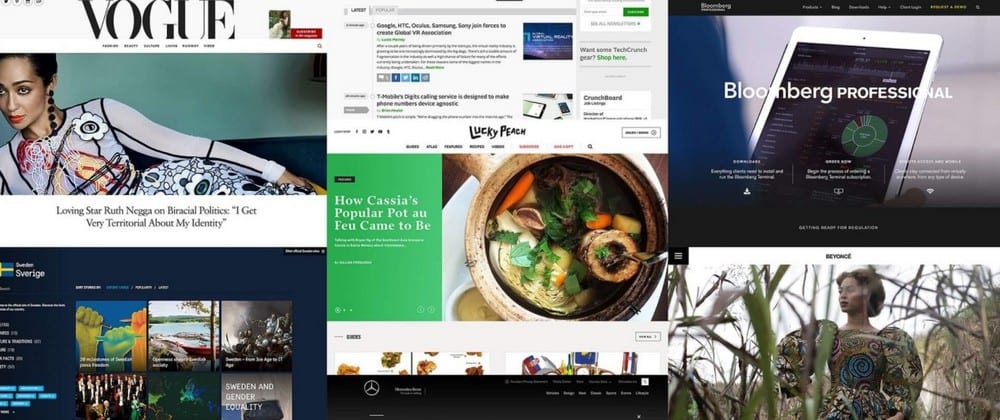 Even though WordPress is a free and open-source software that anyone can use to easily build a website of their own, it's also one of the most stable and secure content management systems available today.
"29% of the web uses WordPress, from hobby blogs to the biggest news sites online."
WordPress is also trusted by many top-level brands and businesses, including Mercedes Benz, Beyonce, Vogue, CNN, and many more. These brands use WordPress for a reason. Mainly because WordPress makes things easier for managing a website and it's easily customizable as well.
Using WordPress as your CMS will never make your website look cheap. These examples will help prove that point.
5 Examples Of Luxury WordPress Websites
WordPress is the CMS most businesses and even governments choose to build websites. But, you don't have to take our word for it. Take a look at these great luxury websites that use WordPress as their core CMS and see how amazing they look.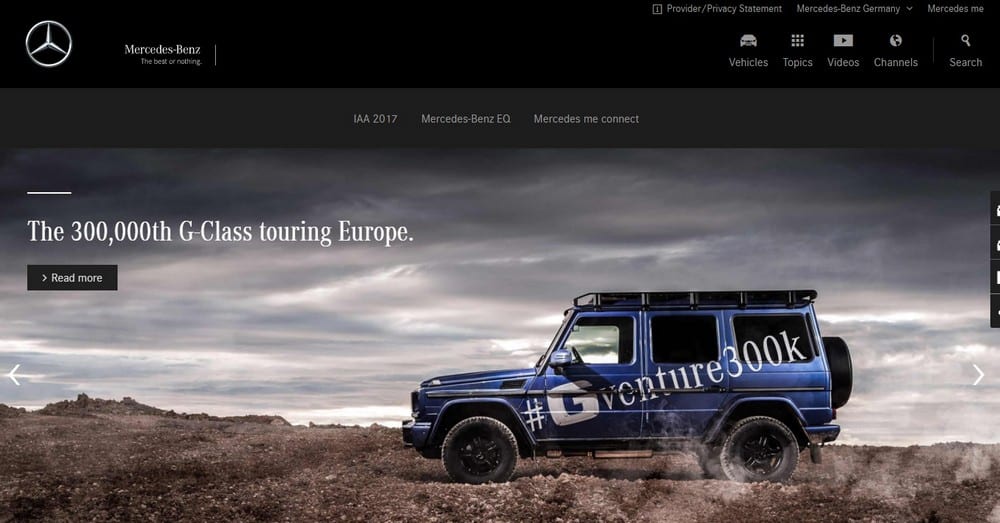 German automobile giant Mercedes Benz uses WordPress to manage their official international website. The company website consists of a heavy amount of multimedia content including high-resolution images of their vehicles and videos. WordPress helps them easily showcase these content throughout the website while also offering a premium quality user experience.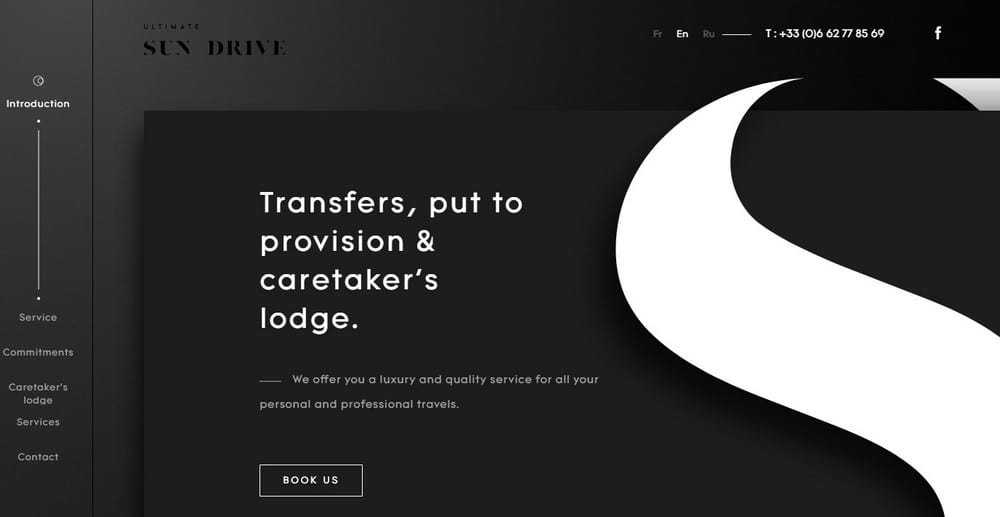 Sun Drive is a luxury personal transport services. The company also uses WordPress to power up their gorgeous one-page website.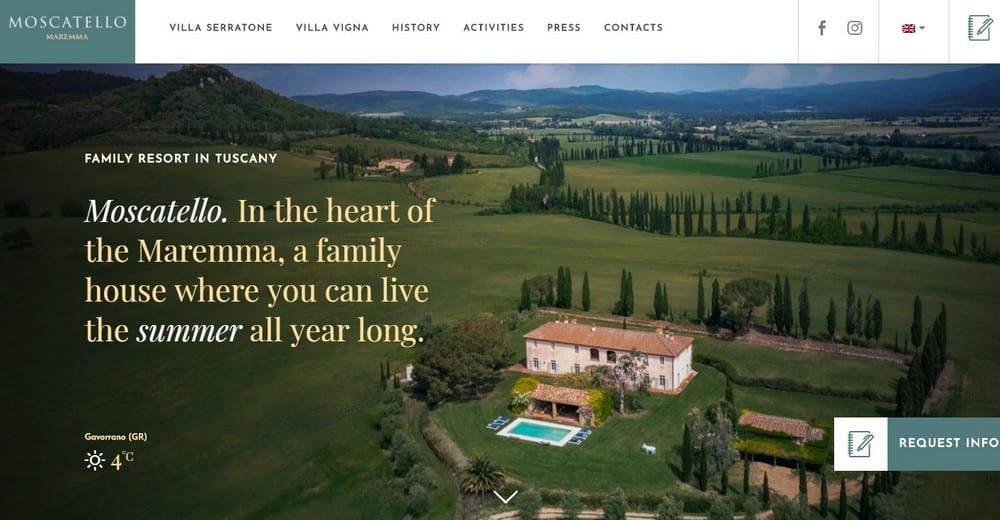 Moscatello is a luxury resort in Tuscany. The business uses their WordPress website to perfectly showcase the activities and the features of their resort in an effective way.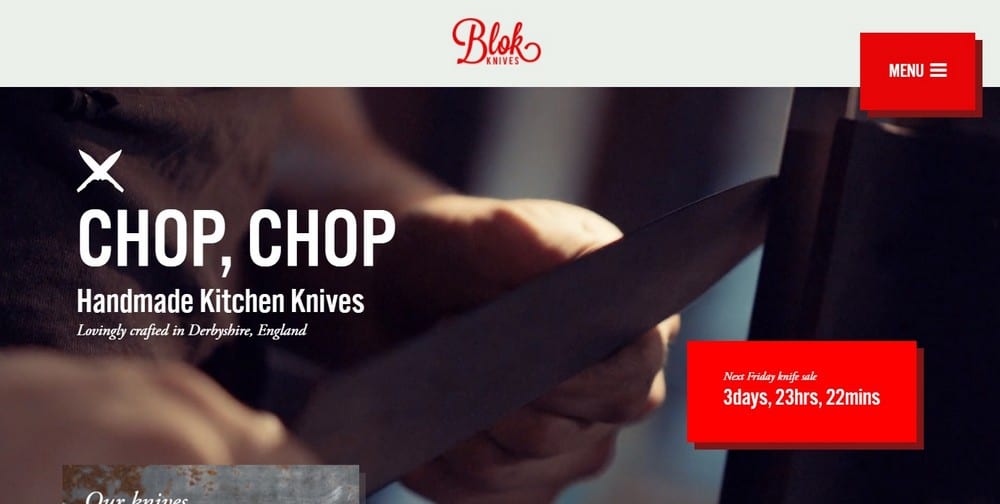 Blok Knives is a popular brand in England that sell handcrafted kitchen knives. The company's WordPress powered website uses a powerful behind-the-scenes video as the website background to attract the user's attention.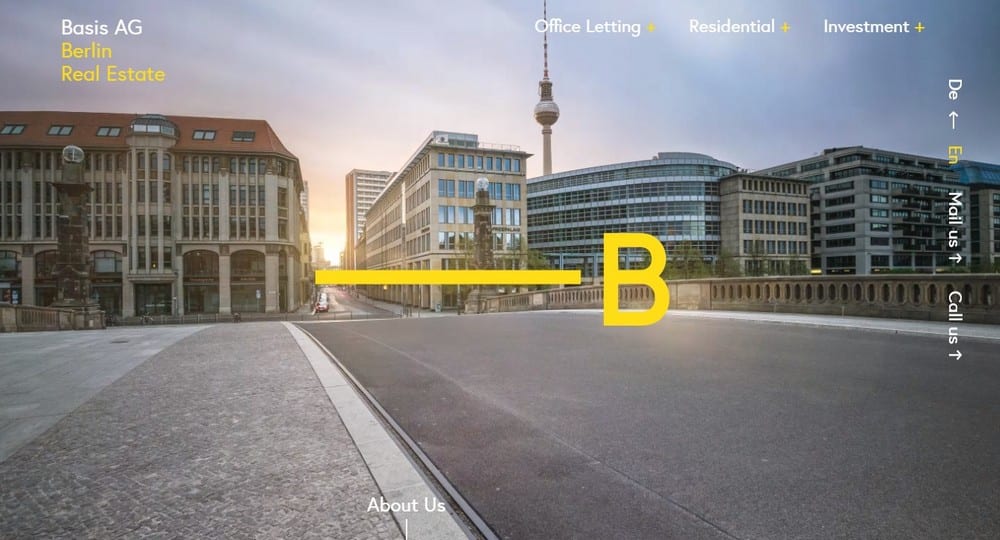 Berlin real-estate agency, Basis AG also uses WordPress to effectively explain their mission and help showcase the different types of business areas they cover.
As you can see, WordPress can be used to build a wide variety of luxury brand websites. Here are a few reasons why you should use WordPress.
It's Flexible And Expandable
One of the worst things about developing a website using a CMS is that it often limits your ability to customize your website or expand its functions as your business grows. This is not a problem when you're using WordPress.
WordPress websites can be customized easily using third-party plugins. Using these plugins you can add more functions to your website without having to hire any developers. For example, if you wanted to add a booking system to your website, you can easily add a scheduling or a booking feature to your website using a calendar plugin.
Customizing your website design is also easy when using WordPress. The CMS is supported by a plenty of page builder plugins that allows you to easily create your own unique layouts without even having to code.
Easily Find Premium-Quality Designs
There's no need to hire expensive web design agencies or even freelance web designers to create your website. When using WordPress, you can find thousands of pre-designed website themes and use them to build a website almost instantly.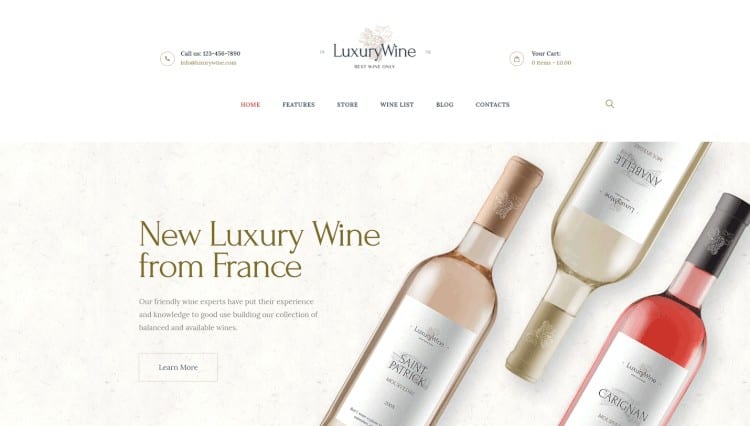 (Example: Luxury Wine WordPress Theme)
You can find one of the best luxury WordPress themes in our dedicated theme collection, then easily customize it to fit your brand or business.
A great thing about using a pre-made design is that you can preview a live version of the website and test the functions before buying the design. That way you can make sure you get a website design with fully-functional features exactly the way you want it to be.
Build Members-Only Areas
Many luxury businesses build their own communities alongside their websites to offer a more personalized experience to its users and help them share their love for branded products.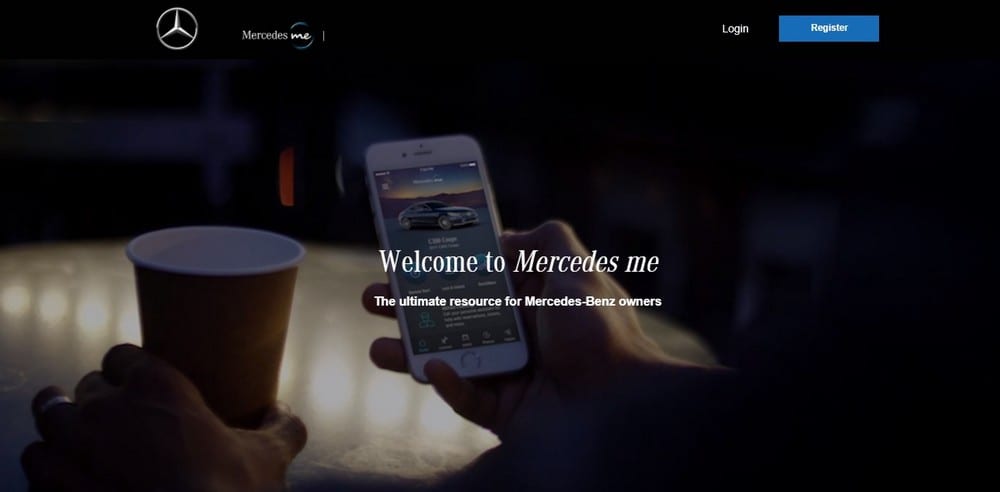 For example, Mercedes Benz has a special membership area on its website called Mercedes Me where owners of Mercedes vehicles can create an account to learn more about their vehicle's, maintenance, get better assistance, and more.
WordPress makes this process much easier. WordPress supports a number of membership plugins, such as Paid Memberships Pro, that allows you to build members-only areas or even forums right inside your WordPress website.
Easily Promote And Grow Your Business
Promoting your business online and generating leads for your business will be so much easier when using WordPress. Thanks to the beginner-friendly CMS, you can setup a blog right alongside your website to share tips and guides related to your industry to attract more visitors to your luxury website.
You can also use email opt-in plugins, such as Ninja Popups, to setup pop-up messages on your website to effectively convert website visitors into leads and build your email list. This will help generate more sales and spread the word about your business as well.
In Conclusion
Why try to create a CMS website from scratch when there are perfectly secure and affordable options already available? Instead of spending money on an expensive web design agency, add it to your marketing budget to promote your business.
If you're thinking about choosing WordPress to build your website, then check out our handpicked collection of the best luxury WordPress Themes to find more inspiration for your own website.