8 Best bbPress Plugins to Power Up Your Forum
Whether it's for building discussion boards, communities, or customer support systems, internet forums are known as an important tool that almost every brand and company needs to run a successful business online.
Forums used to be a tool limited only to big corporate brands. But, that all changed once WordPress came along with its own free forum software, bbPress.
Today, anyone with a WordPress website can build their own forum without any technical or programming knowledge. Many popular sites, like AuthorCode, WPML, MakeUpGeek, and Cycling74 currently use bbPress to power their community forums.
In addition to being easy to use and setup, another great feature of bbPress is that it can be customized with third-party plugins to add more features to your forums. In this article, we take a look at some of the best bbPress plugins you can get to supercharge your bbPress forum to add more functionality and features. Take a look and see if you already have these add-ons.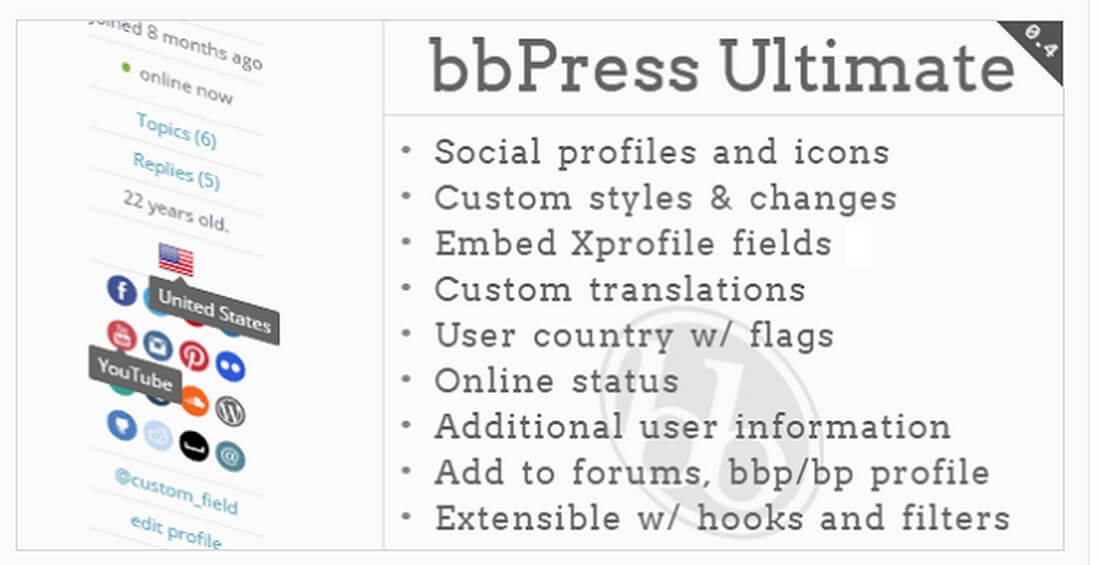 Price: $22
Compatible With: bbPress 2.3 or better
Required: WordPress 3.3 or better
bbPress comes with a ton of useful features out of the box, but those basic features won't be enough to offer the best user experience through your forum. That's why you'll need bbPress Ultimate — one of the most comprehensive, and best bbPress plugins.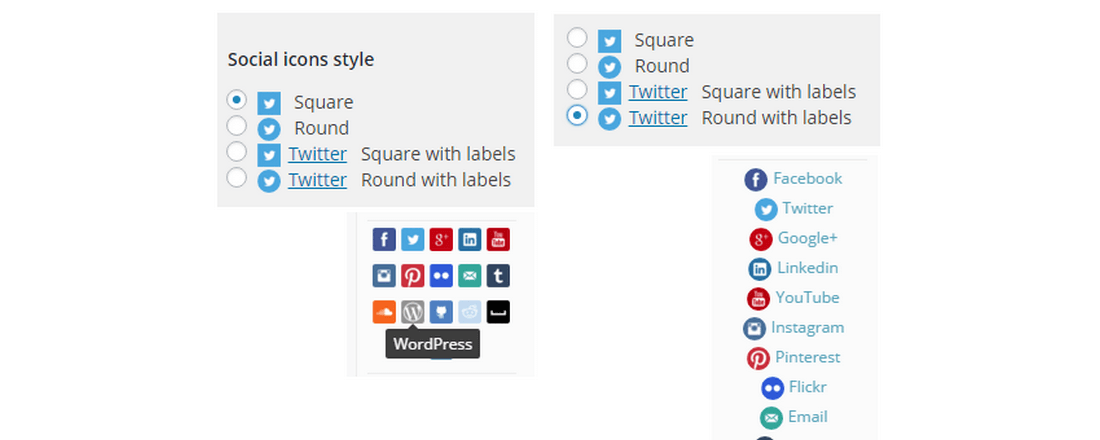 bbPress Ultimate is a plugin that extends the functionality and the power of bbPress. The plugin adds a number of useful features to your forum, like allowing users to add social profiles, display contact links, registration dates, online status, post count, select a user country with flags, custom translations, and much more.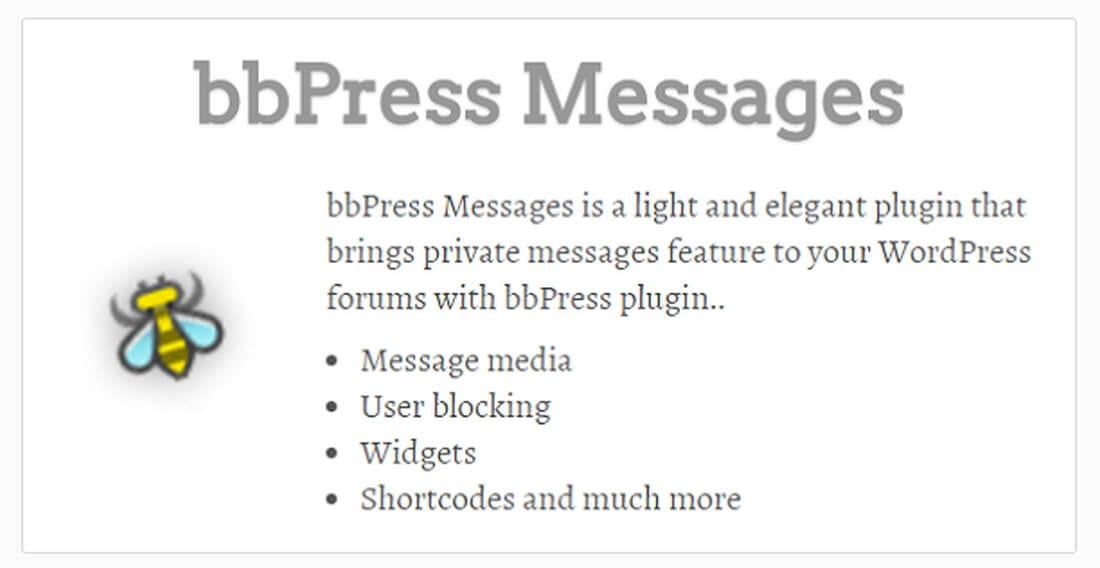 Price: $20
Compatible With: bbPress 2.4 or better
Required: WordPress 3.9 or better
If you'd like to allow your forum users to easily send private messages, or instant messages, to each other, then this is just the plugin you need to get that job done.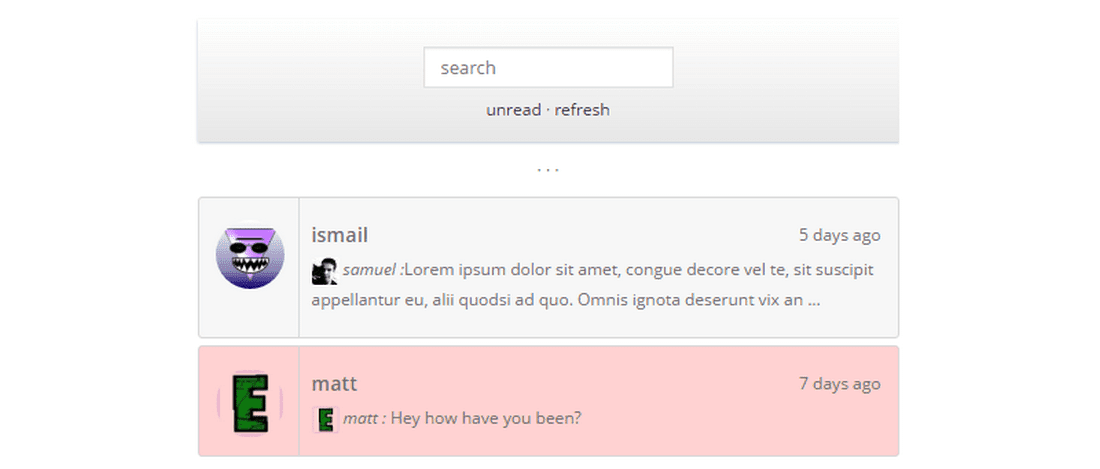 bbPress Messages is a bbPress add-on that brings private messages feature to your forum. Once installed, this lightweight plugin will allow users to not only send text messages to other users, but also send messages with links, images, and even embed videos.
The plugin also has "notify by email" feature, conversation archive, user blocking, online status, and more features.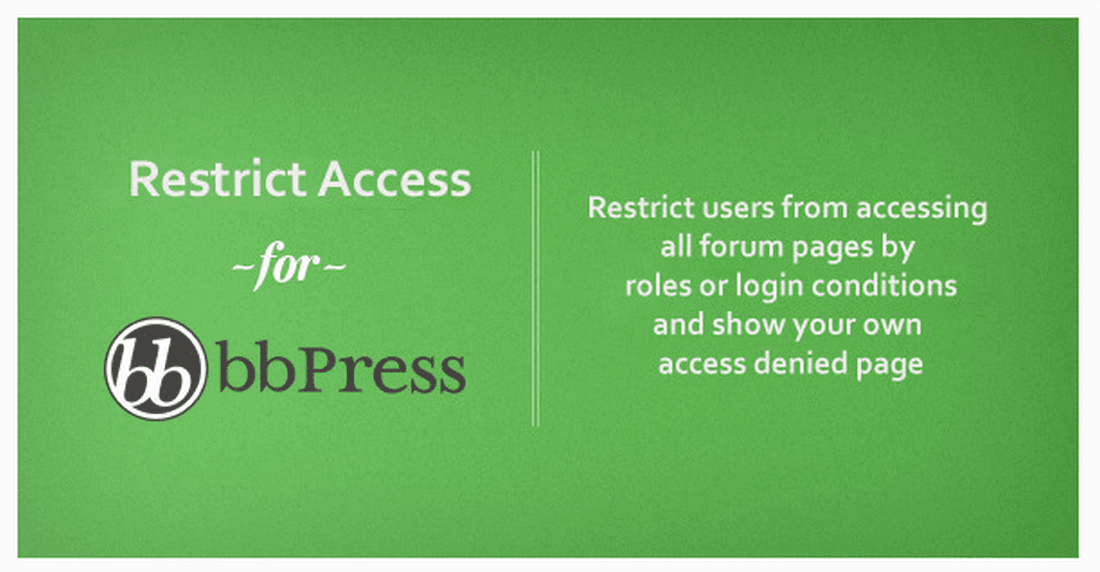 Price: $19
Compatible With: bbPress 2.3 or better
Required: WordPress 3.0 or better
If you run a paid support forum or a forum with premium memberships, bbPress access is a great plugin you can use to restrict access to certain areas in your forum.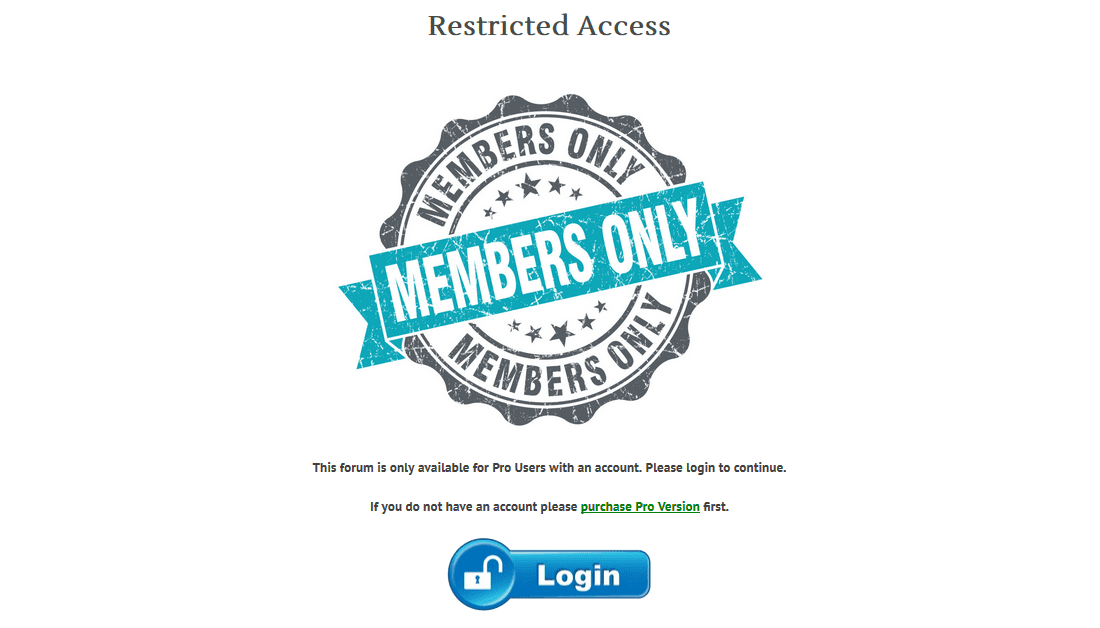 The plugin will allow you to restrict access to your bbPress forum pages based on login or user roles. You can also use the plugin to set conditions to restrict access to pages and topics in your forums.
bbPress Access is easy to setup and comes with a custom access denied page as well.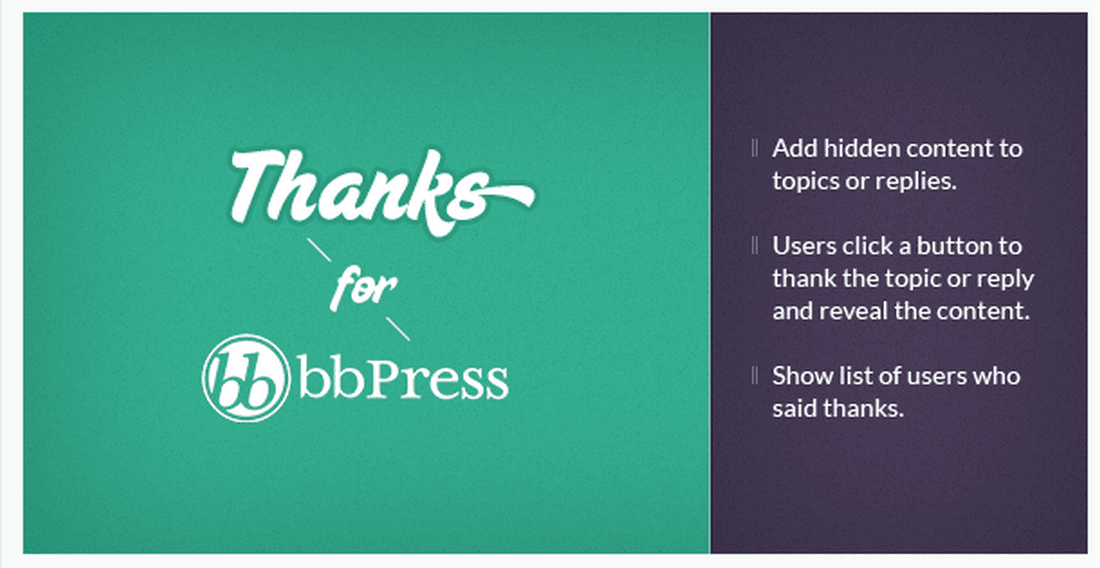 Price: $16
Compatible With: bbPress 2.3 or better
Required: WordPress 4.2 or better
This plugin allows users to add hidden text or private content to their posts that can only be viewed by other users by clicking on a button that says "Thanks". Of course, the button and text can be customized to your preference.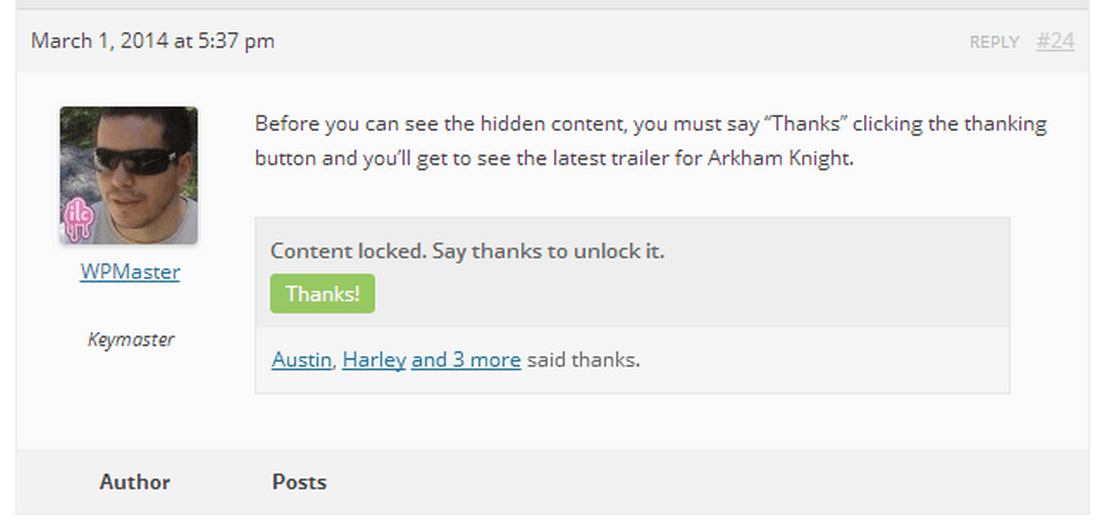 It's actually a great strategy to improve engagement in your forums and allow users to add more value to their forum posts. For example, this will be a useful feature for a movie or a TV show related forum when sharing details containing spoilers.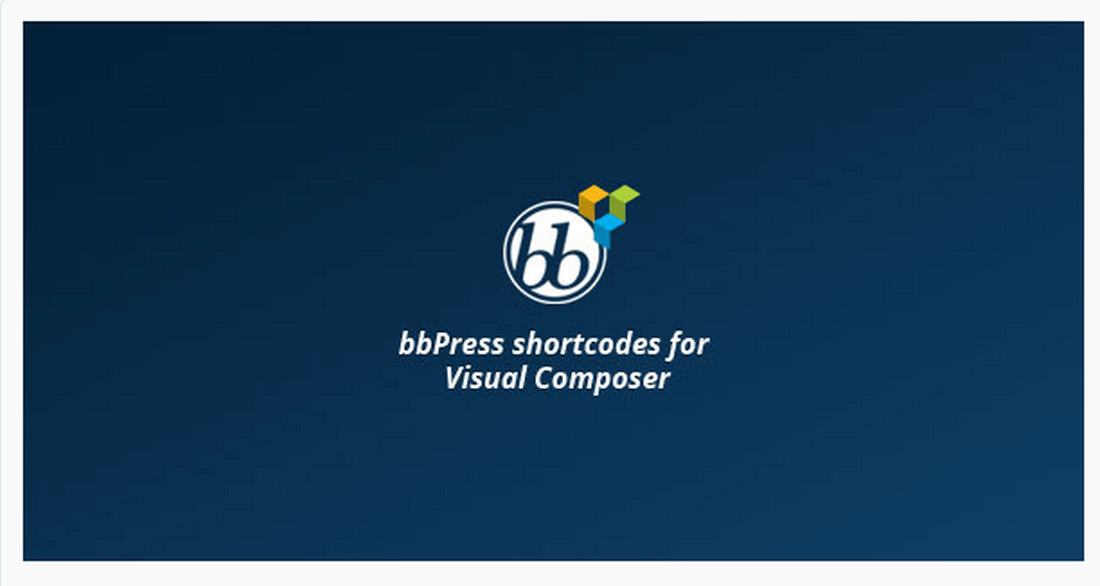 Price: $13
Compatible With: bbPress 2.5 or better
Required: WordPress 3.8 or better
The functionality of this plugin is simple: It adds bbPress shortcodes to Visual Composer. With bbPress shortcodes in Visual Composer, you'll be able to create stylish custom pages for your forum using the popular page builder without a hassle — it's one of the best bbPress plugins for allowing you to create this type of page and layout.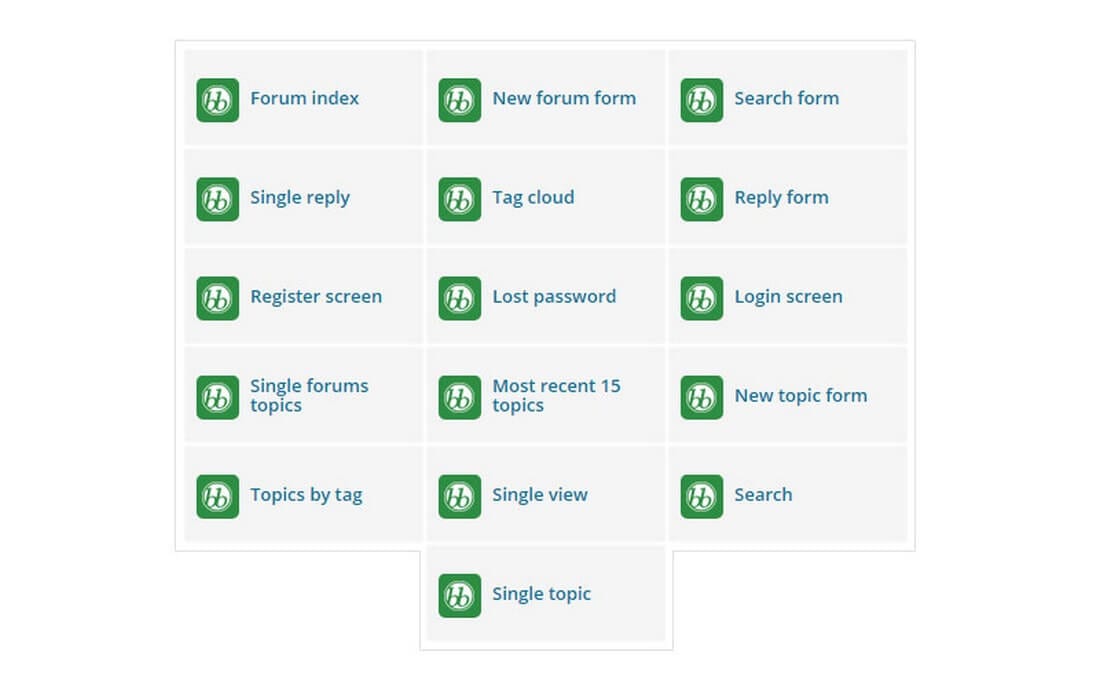 The bbPress shortcodes in this plugin include forum index shortcode, search form, tag cloud, register screen, new topic form, and much more.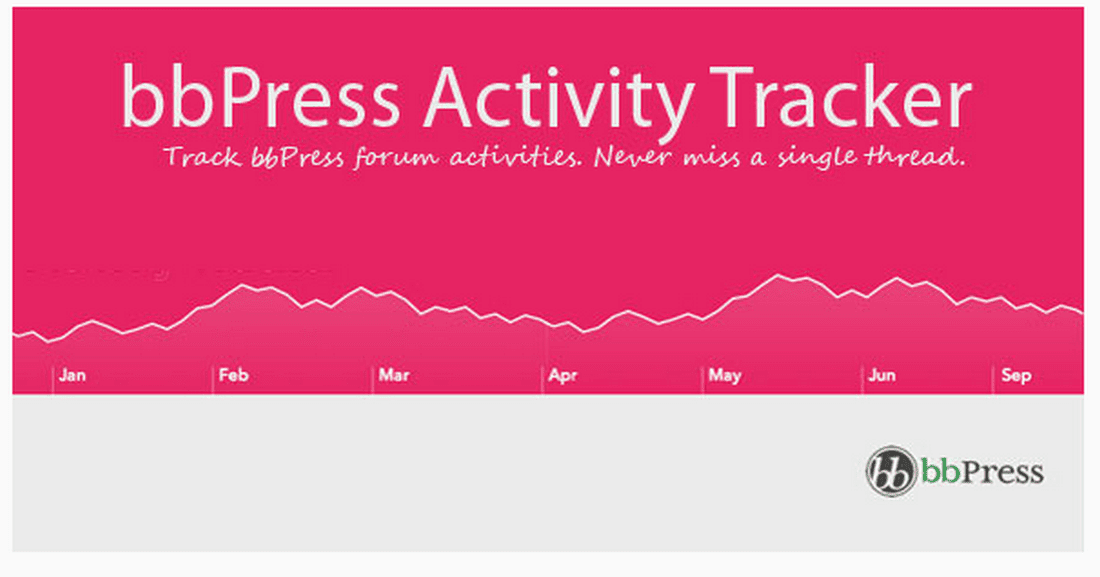 Price: $18
Compatible With: bbPress 2.5 or better
Required: WordPress 3.8 or better
This is a plugin more useful to the forum admins and moderators for keeping track of user activity and new forum threads. Basically, the plugin keeps an eye on your forum activities and alerts you about the topic status using different labels.

It also includes an interactive graph showing user activity, customer satisfaction score, a useful auto-post and auto-reply function, auto-close topics after a specified time interval, and much more. The plugin will even send you a daily activity email to keep track of your forum.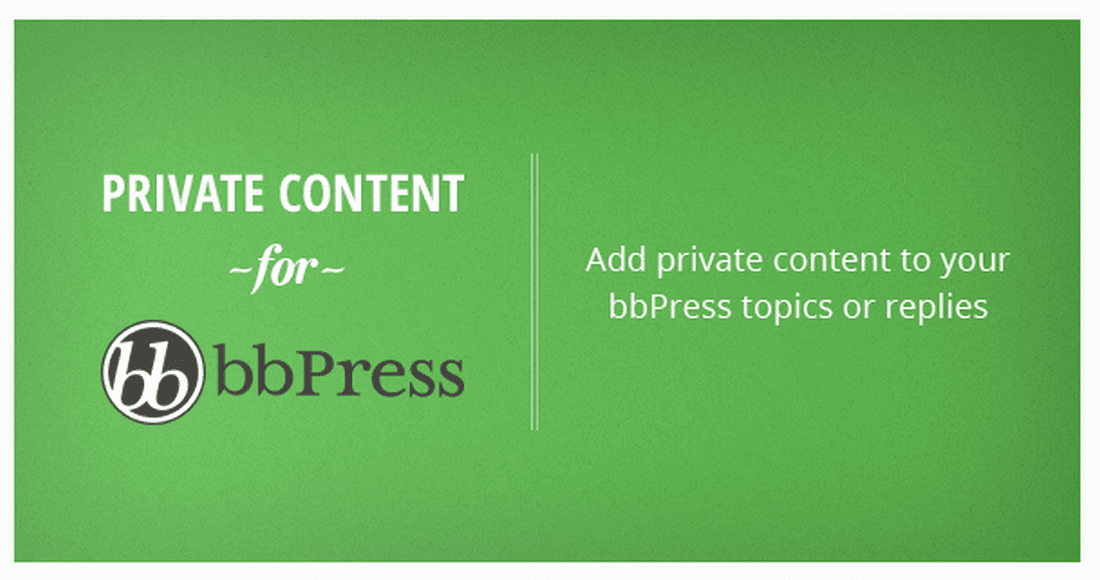 Price: $16
Compatible With: bbPress 2.3 or better
Required: WordPress 3.5 or better
This plugin is similar to the bbPress private messaging app, except this plugin allows forum users to add private content inside their forum posts which can only be viewed by the forum moderators. Once installed, the plugin will add an additional text field in the forms for including private information.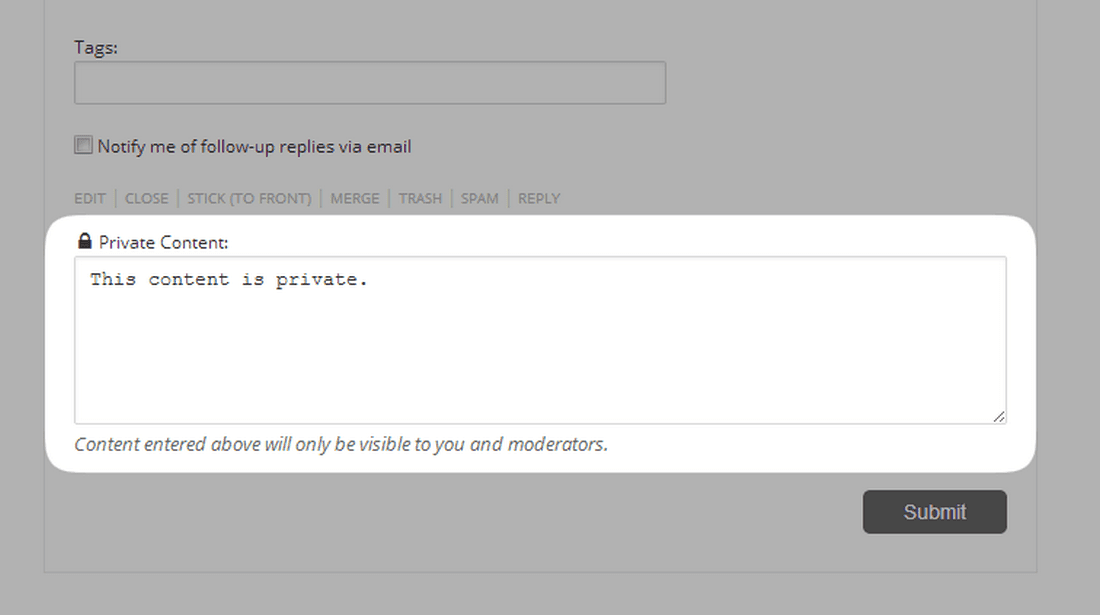 The feature will come handy if you manage a customer support forum and wants to allow users share private information, such as email addresses and passwords, without revealing them in public.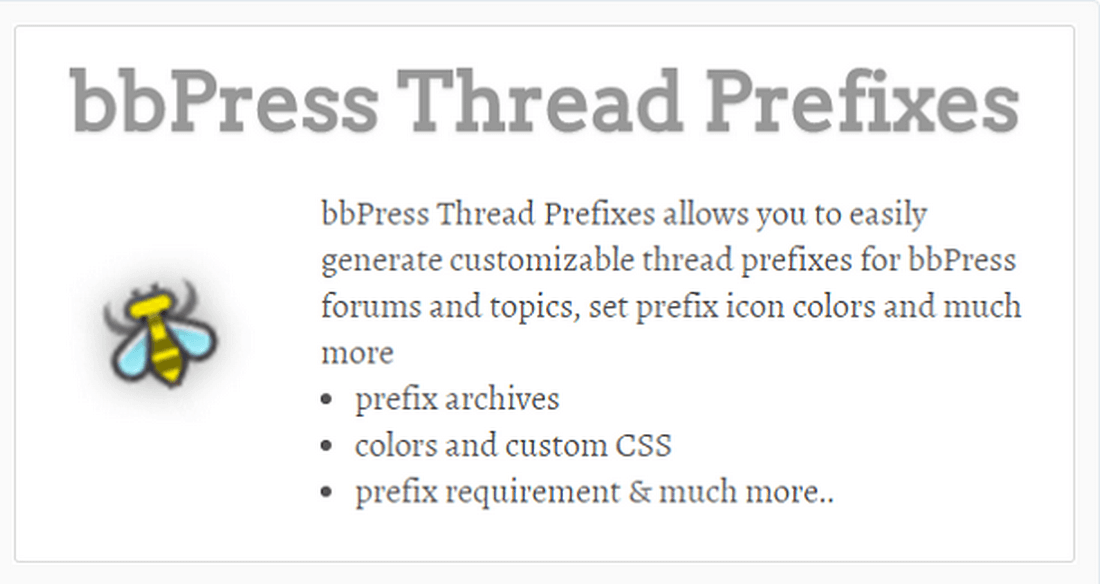 Price: $15
Compatible With: bbPress 2.3 or better
Required: WordPress 4.3 or better
With prefixes, you can automatically organize your forum threads in groups to easily manage them in the admin section. And this plugin adds the ability to generate prefixes in bbPress.
For example, if you're creating a support forum, you can use this plugin to generate prefixes to require users to select a priority level for their posts so that moderators can reply to the most urgent posts first.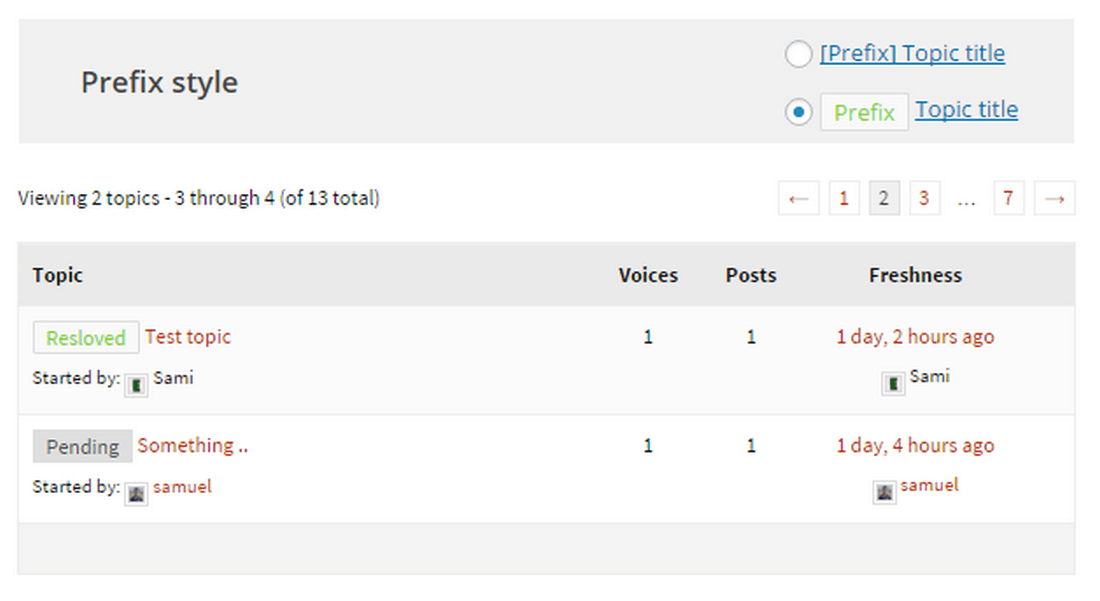 This is an incredibly useful feature that most other forum software already have. But, with the help of this plugin, you can bring prefixes to bbPress as well.
bbPress is a software developed by the same folks who brought you WordPress. So, the plugin is regularly updated and improved upon. Which makes it the best software for building a forum on your WordPress website. There are many ways to customize bbPress as well and this collection of the best bbPress plugins barely touches the surface!
Looking for WordPress hosting? We use SiteGround. Their managed WordPress hosting is fast, powerful, and secure. Prices start from $3.95 per month.