55+ Best Luxury WordPress Themes 2023 (Free & Premium)
Opulence, luxury, decadence, and style. That's what we're covering in this collection of the best luxury WordPress themes for high-end fashion, and style connoisseurs.
While many WordPress themes focus on freelancers, apps, and creatives, some cater to the outright luxury market. Whether you're wanting to impress high-end clients, sell an expensive service to wealthy customers, or just show off a little style, these luxury WordPress themes should do the trick.
They all feature professional design, with a slight flair for luxury. That could be with an opulent color scheme or imagery that highlights wealth and luxury. All of these themes feature the basics you'd expect from a high-end WordPress theme. But many of them go further. Look for features like reservation platforms (for a yacht or private jet!), powerful page builders, sliders with various styles and effects, and much more.
If you're wanting to establish your company as one that's capable of providing luxury service to luxury clients, look no further! (And don't forget to read our tips for making luxury and premium websites.)
5 Tips for Making Luxury & Premium Websites
Use these simple tips to make your luxury website look more professional and original.
1. Use Dark and Elegant Color Scheme
According to the color theory, Black is the color of sophistication, wealth, and excellence. This is why the color is widely used by luxury brands and high-end products starting with Apple to Adidas and many more.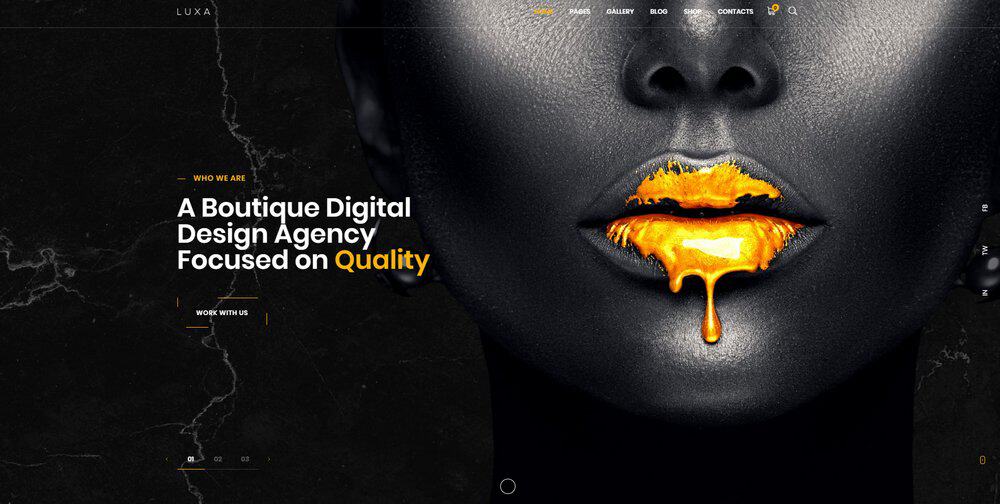 As a result, many luxury websites also use darker color schemes to better show off authority and elegance. Using a black color background also help highlight your high-end products, especially jewelry and wearables.
2. Pick Professional Serif Fonts for Typography
When it comes to professional and luxury designs, serif fonts are the preferred typeface to showing the official status of a brand or a company.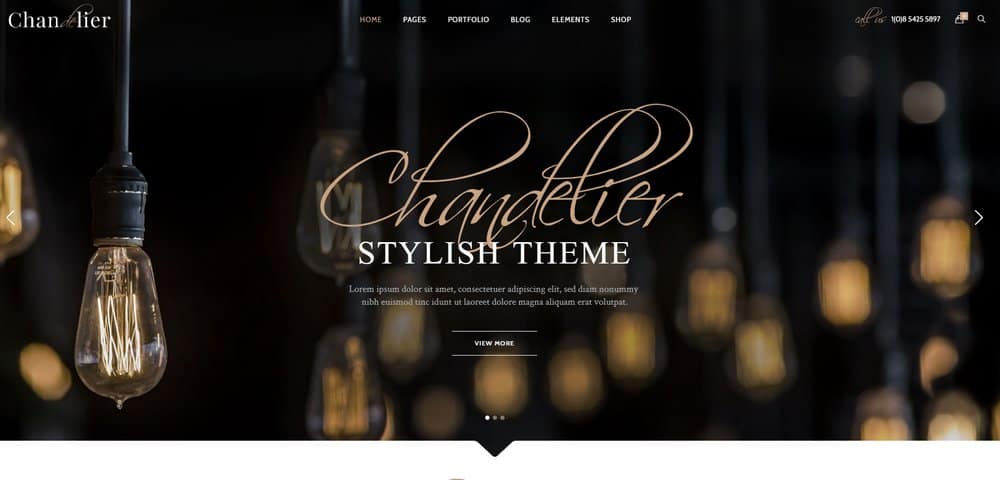 While it's not required, using a serif font with your luxury website will help maintain class and overall luxury look of the website and your brand.
3. Create a Minimalist Content Layout
Unlike other types of business and corporate websites, a luxury website should feature a minimal content design featuring lots of space. This allows you to effectively showcase products while reducing clutter. It will also improve the readability and the user experience of the website as well.
4. Add Large Images to Highlight Your Products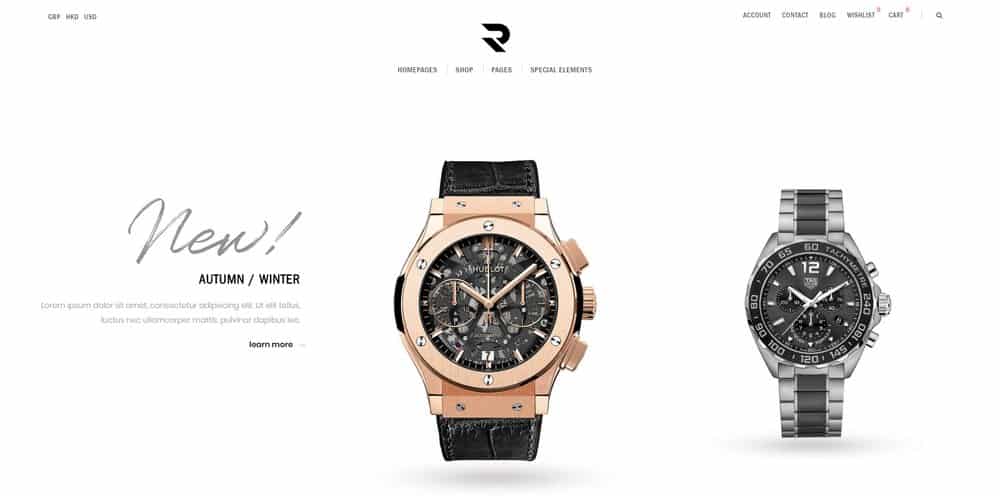 With a clean and minimal content design, you'll be able to take advantage of the empty space to effectively highlight your products with large images to attract attention.
5. Aim for Classic & Timeless Overall Design
Luxury brands and businesses usually avoid hip trends and try to maintain a timeless look that lasts for centuries. This is why we are able to think of the exact product whenever we hear brand names such as Rolex or Ferrari.
Try to pick a theme and design your website in a way to preserve those same qualities of your own business and create a website with a timeless design.