How to Add YouTube Video to WordPress
Would you like to increase your website conversion rate by 100% and build a more successful WordPress website? Then you should think about adding video to your website!
Adding a video is one of easiest ways you can improve website conversion rates. In fact, adding a simple video to their landing page helped Vidyard, an online video platform to increase conversion rates by 100%. Without the video, the website only generated an average conversion rate of 6.5% and after adding the video it jumped to 13%.
Video is a powerful medium of communication that's also become an important part of website design and marketing. Mainly because videos help engage with your audience more effectively than text and images.
Much like every other aspect of WordPress, adding a video to a WordPress website is quite simple. You can do it in a few simple steps and several different ways. In this post, we'll show you how easy it is to add a video to your WordPress website.
Get everything you need to build your next website with one simple subscription. From $16 per month, get unlimited access to nearly 2 million WordPress themes, web templates, fonts, graphics, and photos.
Ways To Use Video To Improve Your Website
When it comes to adding video to a website, YouTube is the best platform you can use. First of all, it's free and you can upload unlimited high-definition videos without consuming your server resources. And, it's fairly easy to embed YouTube videos on a WordPress website.
There are a few different ways you can use videos to improve your website.
Add explainer videos: If you have a product or a service website, adding an explainer video will help drive conversions through the roof. Dropbox managed to grow its platform from 0 to 100 million using the same strategy.
Embed tutorial videos: When creating pages on your website to describe the many features of your product, also add a video to show how each feature works to your users.
Video backgrounds: Using a video as your website background is another effective way to make your website stand out.
Video galleries: You can also create video collections and portfolios using YouTube videos as well.
Online learning platforms: Make your YouTube videos private and embed them in the pages of your membership site to create online courses and exclusive content for your members.
Embed YouTube Video In A Post Or A Page
There are a few different ways you can add a video to your WordPress website. The most basic and the easiest method is to embed a video using the video URL.
If you want to add a video to a blog post or a page, this is the easiest way to do it.
Step 1: Go to YouTube and open the video you want to embed. Then copy its URL.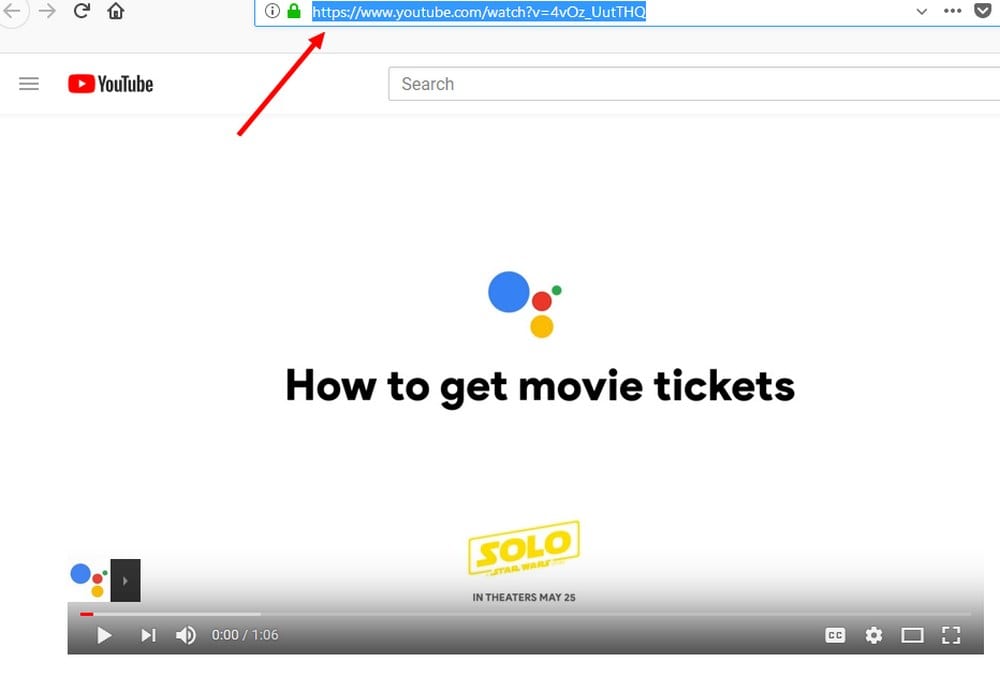 Step 2: Go back to your WordPress dashboard and in the Post or Page editor, simply paste the URL link that you copied from YouTube anywhere on the editor.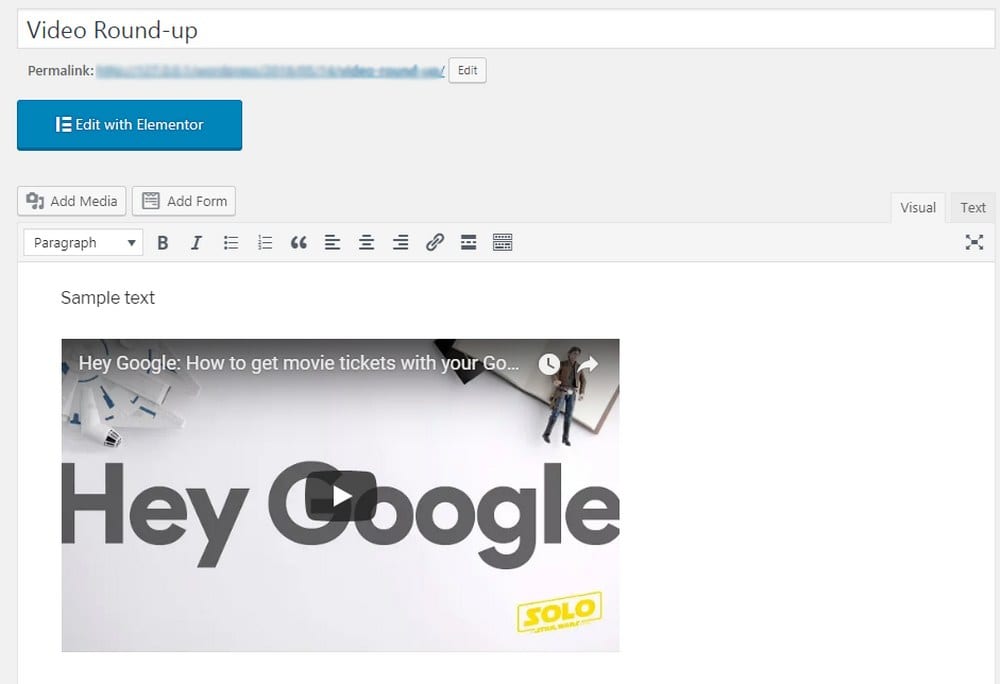 Then WordPress will automatically generate the code and embed the video on your page. It's as easy as that.
Use A YouTube Video Background
WordPress introduced the video header backgrounds to the platform with its official Twenty Seventeen theme. Now, most WordPress themes come with this feature built-in to the design.
The easiest way to add a video background to your website is to use a pre-built video background WordPress theme. The video backgrounds in these themes seamlessly integrate with your website design without any issues and conflicts with the plugins.
However, you can also use a plugin to add a video background to your existing WordPress theme.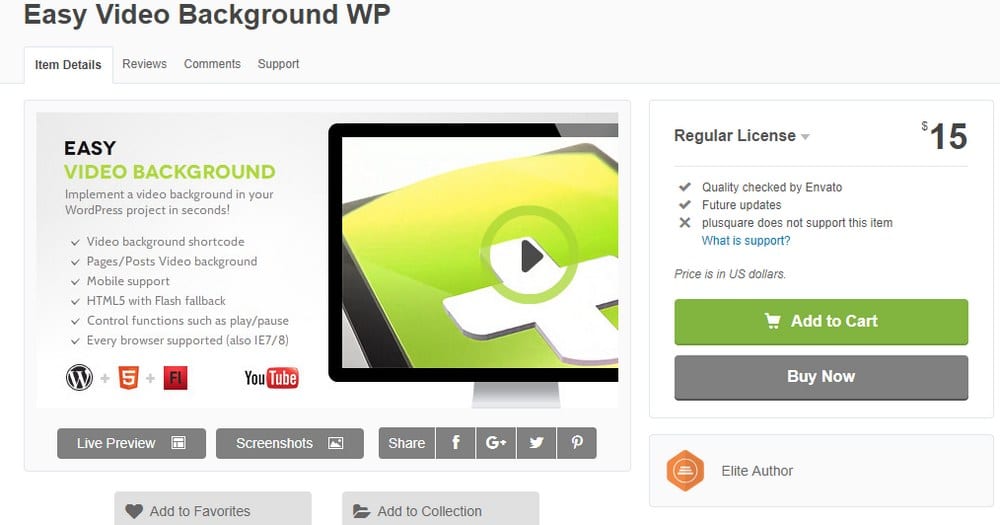 Easy Video Background is a great plugin you can use to get that job done. The plugin supports YouTube video as well as shortcodes for easily embedding videos anywhere on the website. It also allows you to use video backgrounds with image fallback to show a static background image on mobile devices.
Create A YouTube Video Gallery
A video gallery will come in handy in many different situations. Whether you're setting up a video tutorials page or a resources page for your product website. Or simply making a portfolio with video descriptions, an image gallery will help add more value to your website and make the videos easier to explore.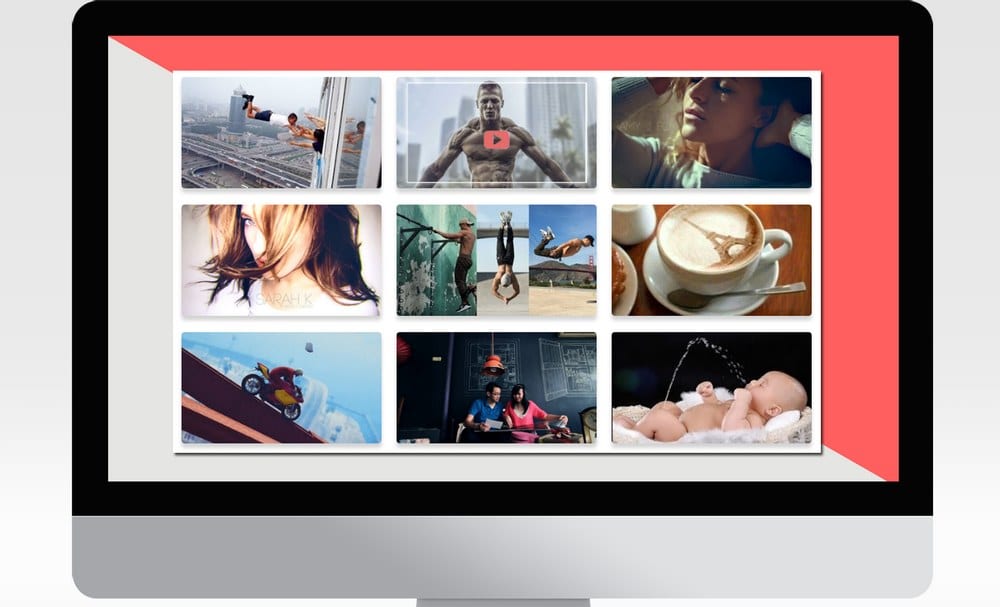 The free Video Gallery plugin can be used to create many different types of video galleries, including video galleries with descriptions, thumbnails, lightbox, and more. The plugin also supports videos from YouTube and Vimeo.
Video Gallery and Player Pro is a better premium alternative you can use to add a video gallery to your website. This plugin comes with better customization options and a better design to match your website theme.
Add YouTube Video In The Sidebar
If you want to add an introduction video to your WordPress blog or add a featured video from your YouTube channel, the best place to showcase it is your blog sidebar.
Since the sidebar appears sitewide, you can use it to add a quick intro video to tell visitors to subscribe to your YouTube channel or showcase the features of your latest product.
Adding a YouTube video in the sidebar is easy.
Step 1: Go to Appearance >> Widgets in your WordPress dashboard and add a Text/HTML widget to your blog sidebar section.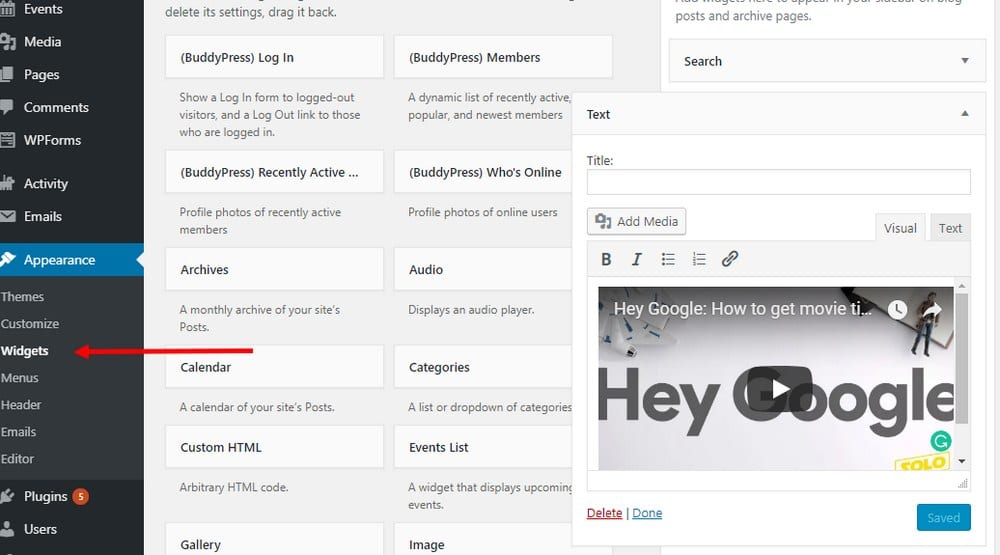 Step 2: Copy and paste the URL of the YouTube video you want to embed in the sidebar.
Step 3: Click the Save button to save the changes.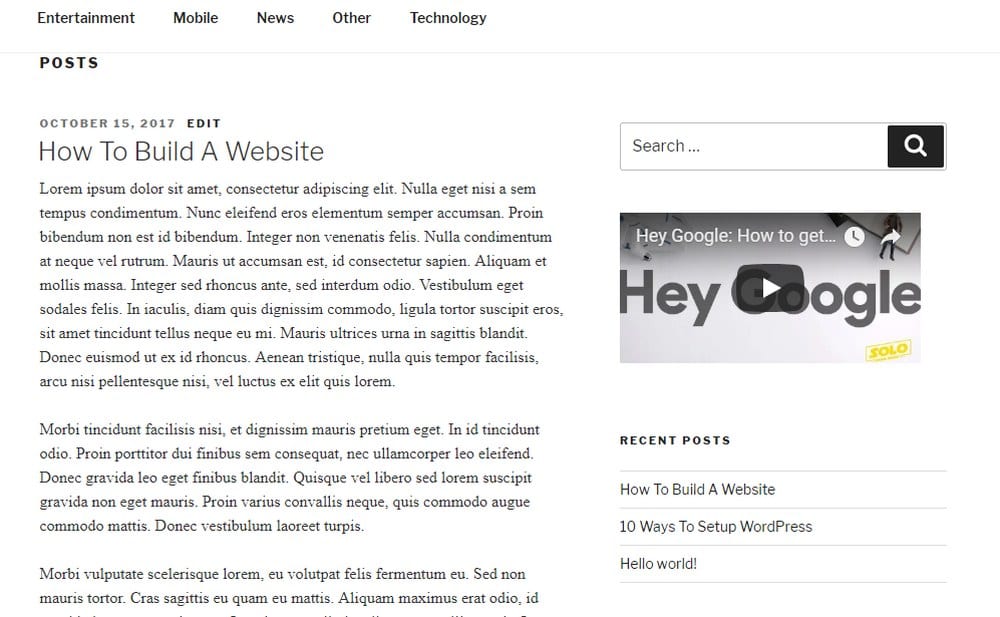 Then the video will instantly appear on your website sidebar.
If you want to adjust the size of the embedded YouTube video, you need to copy the embed code from YouTube. It's available under the Share button on YouTube.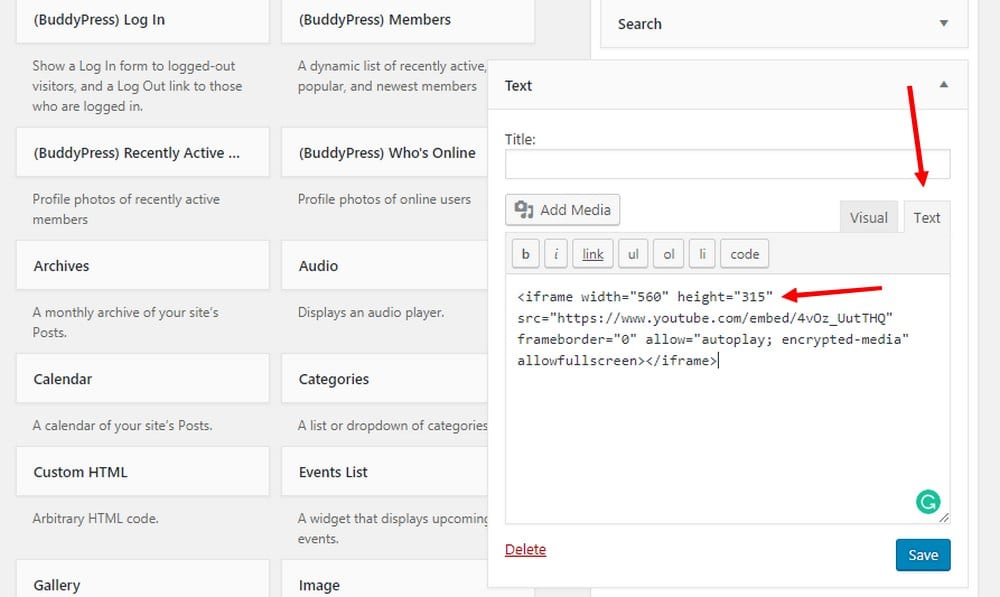 After copying the embed code, paste the code in the Text tab of your widget and customize the video size to your preference.
Wrapping Up
There are many other ways you can add a video to make your website better and more effective. The process will be much easier if you pick a WordPress theme with built-in YouTube features, which often includes integrated YouTube video galleries, portfolios with videos, and more.
You can also use a page builder WordPress theme to have more flexibility when adding videos to your website design. Either way, be sure to take advantage of videos to grow your business and make the most of your WordPress website.