WordPress & YouTube: A 101 Introduction
YouTube has made many multi-million-dollar stars over the last few years. YouTubers such as Felix Kjellberg (PewDiePie) makes over $12 million per year by just playing video games. Michelle Phan makes over $3 million from her makeup tutorial videos. All thanks to their YouTube channels. If they can do it, you can too!
Most YouTubers often give up their attempt at making a successful YouTube channel after a few weeks. Mostly because creating and growing a YouTube channel from scratch can be tough. Often, getting your first 1,000 subscribers is the most difficult part.
You may have already tried sharing your channel on Facebook and asking your friends to subscribe. Truth is, it's not that easy to get more subscribers. It takes a lot of work.
One effective strategy that most YouTubers don't tell you about is building a video website to promote your YouTube channel. Believe it or not, it's actually an effective way to get more subscribers and more views for your videos. How does it work? Let's find out.
Get everything you need to build your next website with one simple subscription. From $16 per month, get unlimited access to nearly 2 million WordPress themes, web templates, fonts, graphics, and photos.
Why Build A Website For Your YouTube Channel?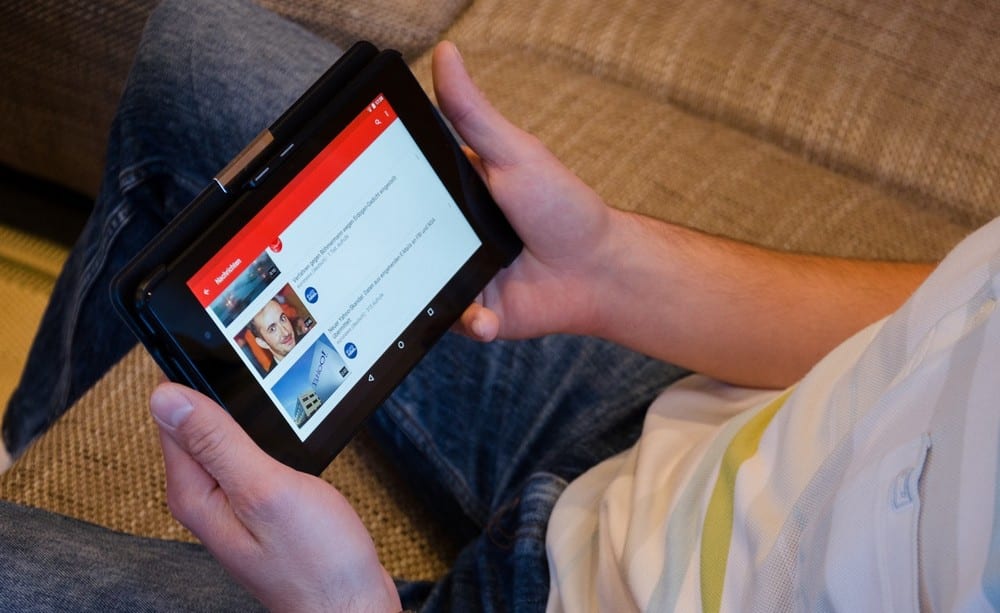 YouTube itself is a massive marketing platform with over 1.5 billion monthly active users and generating billions of views every day. So, why should you also create a website?
Over 400 hours of video is uploaded to YouTube every minute. That's how much competition you have to deal with. It doesn't matter how much work you put into developing your videos, you still have to promote them to get more views on your videos.
Having a website is a great way to promote your videos for free because it allows you to leverage SEO (Search Engine Optimization) and generate more organic traffic to your videos by ranking your website for specific keywords.
That's not all, there are many other benefits to having a video website.
1. A Platform For All Your Videos
YouTube channels are great, but one of the reasons why you don't get enough engagement on your videos is there are too many distractions on the platform. Whenever someone comes to view one of your videos, they get bombarded with suggestions from other channels which redirect them to a different video. As a result, you lose your visitors.
Having a website to showcase all your videos in one place will allow you to fix that issue by building a platform only for your own videos. You can fill your website with videos from your YouTube channels and encourage visitors to view more of your own videos, leave comments, and subscribe to your channel.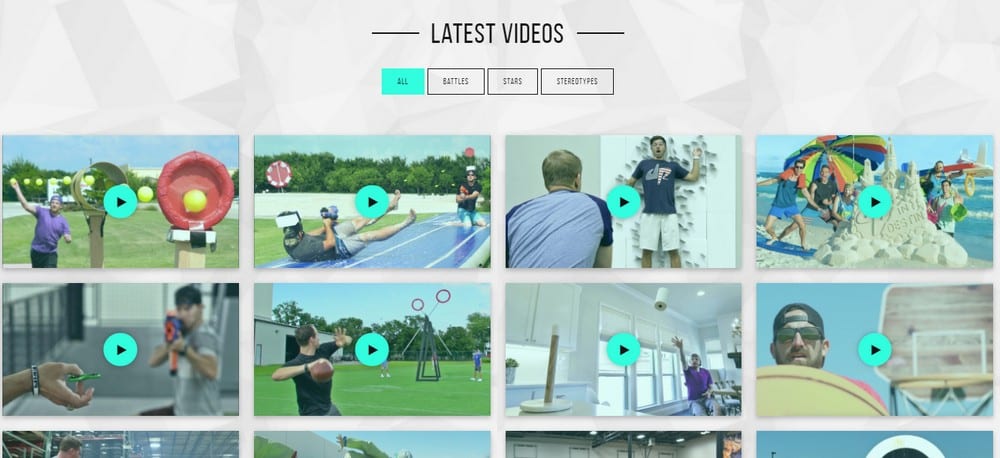 YouTube star-team Dude Perfect also has their own website for promoting their YouTube videos.
2. Easily Promote Your Videos
A problem with YouTube is that you can't do paid promotions to get more views on your videos. You can do this on Facebook and Twitter, but not on YouTube.
However, if you have a video website, you can go around this problem by embedding your videos on your website and promoting your website instead. That way, you can promote your videos and your YouTube channel through other platforms as well.
You can use Facebook Ads to get more visitors to your website and convert them to subscribers on a small marketing budget.
3. Add An Additional Revenue Stream
Connecting your AdSense account with YouTube is a great way to make money from your videos. Why not connect your AdSense with your video website and make the most of your videos?
By creating a video website, you will have both your YouTube channel and your website promoting your videos. Your website will also receive thousands of visitors to watch your videos. Placing a couple of AdSense ads on your website will allow you to get more clicks on your ads and generate more ad revenue as well.
In fact, you don't even need your own YouTube channel to make a profit from YouTube videos. You can use videos uploaded by other people and embed them on your website to build a portal of the best YouTube videos. Then you can even get paid to feature videos of other people on your website.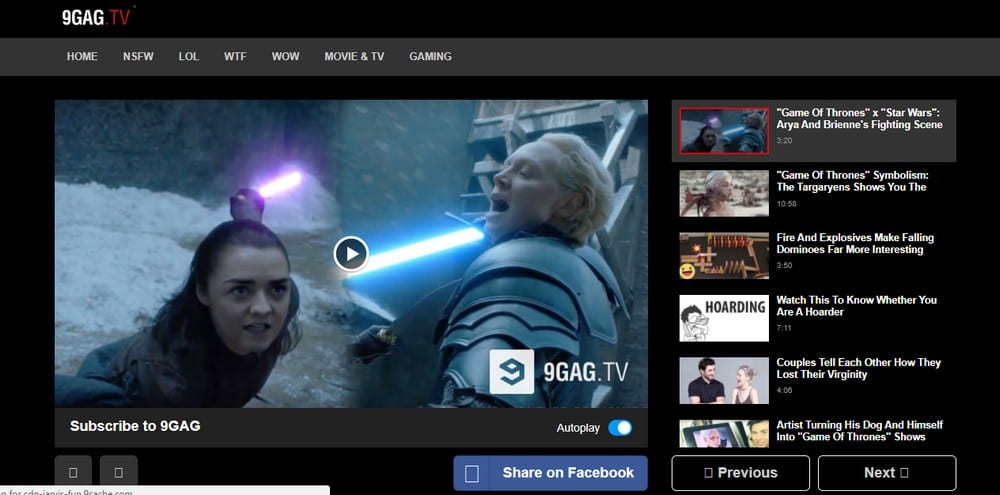 It's exactly what 9GAG TV does too.
4. Build A Community Of Fans
You can also create a more loyal fan base from a video website than a YouTube channel. On YouTube, the only way you can build a fanbase is by getting people to subscribe to your channel. But from your website, you can get your visitors to follow you on multiple social media channels.
You can also use your video website to build an email list and engage with your fans on a more personal level. Then you can use the email list to promote your new videos as well.
Why Choose WordPress?
There's no better platform to build your video website than WordPress. Not only because WordPress is completely beginner-friendly, but also because it has better support for YouTube for building a high-quality video website.
As an easy to use CMS (Content Management System), WordPress comes with extended support for YouTube videos. Simply copy-pasting a YouTube URL is enough to embed your videos on a website page.
WordPress also has the best YouTube video gallery themes for building YouTube video websites. You can easily build a professional website using a pre-built theme without any web design knowledge or having to hire web developers.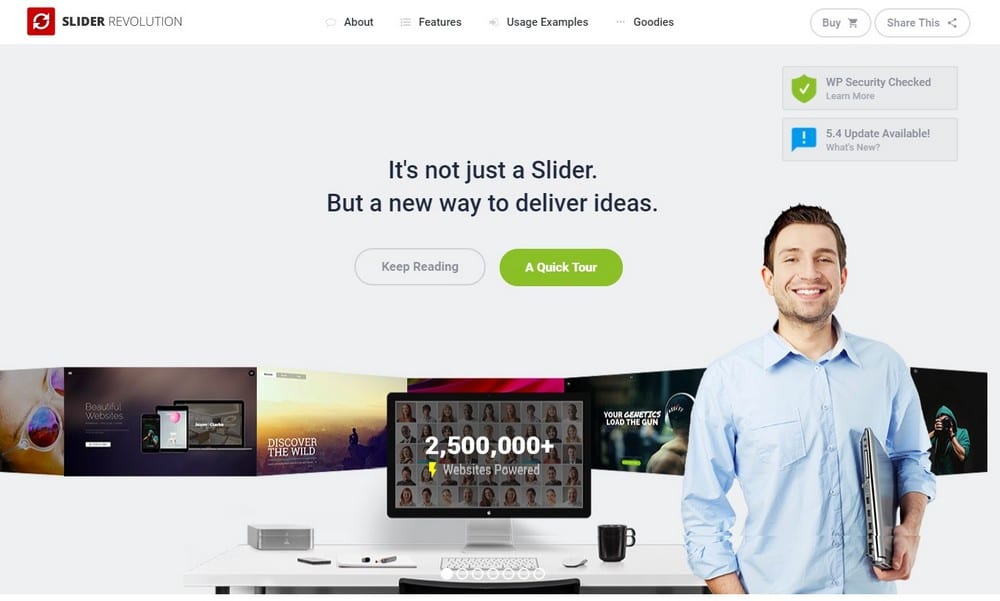 In addition, you can add plenty of great features to your website with WordPress plugins. You can add stylish video galleries and slideshows using a plugin like Slider Revolution, build your email list using Thrive Leads, and do much more.
How To Make A Video Website
Building a website with WordPress is also quite easy. You can make the website all by yourself even if you don't have any web design experience.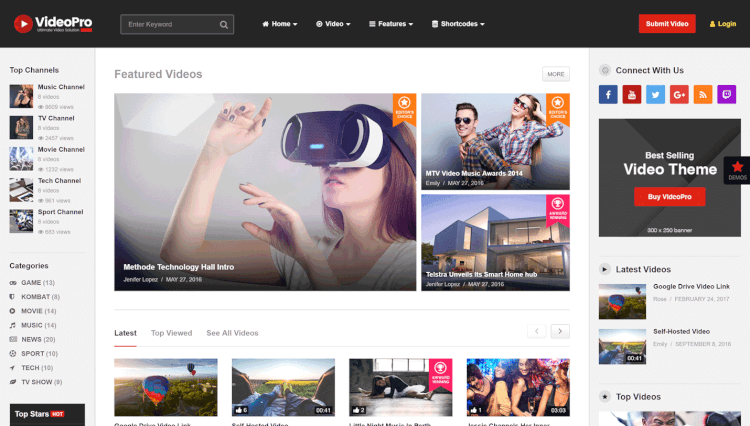 (Example: VideoPro WordPress theme)
Here's what the process looks like:
Buy A Domain Name: Buy a suitable domain name for your video website from a platform like NameCheap. It will cost you around $11 for the first year.
Buy Web Hosting: Buy web hosting for your website. Bluehost has hosting plans starting at only $3.95. Once you have an account, you can install and build your WordPress website with just one-click.
Get A Theme: Buy a quality theme for your video website. You can start your search from our handpicked collection of the best YouTube WordPress themes.
That's all it takes to build your own website.
Summary
Whether you have a YouTube channel to promote or not, there are many ways you can leverage and make a profit from a video website, like promoting your videography work or curating the best content from YouTube.
You can get started with less than $100. Use your video website as an opportunity to add a new ad revenue stream, get more views on your videos, and make the most of YouTube.