How to Install Slider Revolution for WordPress
Whether you're making a photography website, a blog, or even a portfolio website, one feature your website must-have is a beautiful slideshow to highlight your best content. That's why we've previously looked at the best slideshow WordPress themes!
Slideshows aren't just about featuring a bunch of images on a loop. Not anymore. Today's slideshows have evolved far beyond that. Now, you can feature blog posts, videos, and products in slideshows with attractive animations and effects.
These slideshows not only help add more style to your website but it also increases user engagement as well.
Slider Revolution is one of the most popular and affordable slideshow plugins available on WordPress. The best feature of Slider Revolution is that it's beginner-friendly. You don't have to be a web designer to use it.
In this post, we take a closer look at this brilliant plugin to show you the many features that come with Slider Revolution. And we'll show you how to install and set it up!
What Is Slider Revolution?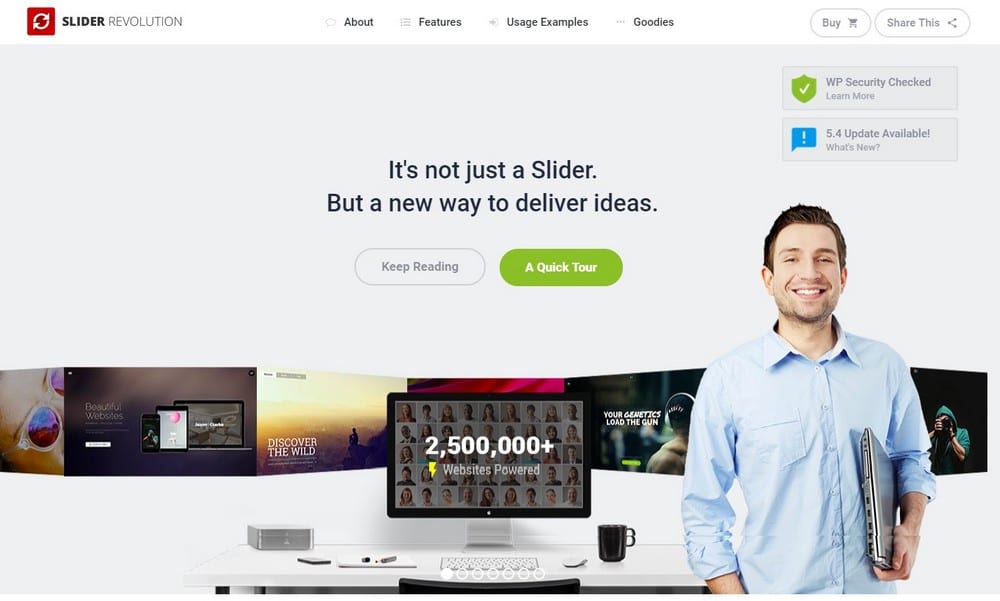 If you've ever seen those featured content areas in website homepages or a carousel of images, then you probably know what a slideshow really is. A slideshow is a section on your website that you use to show off your best content to your audience.
Slider Revolution is a popular plugin that allows you to setup a slideshow on your blog or website without having to write code. With over 200,000 downloads, it's one of the most popular slider plugins available on WordPress.
Why Should You Use It?
Most WordPress themes don't have built-in slideshows or featured posts sections in its design. Usually, you have to hire a web developer to add such a feature to your website design. But, when you're using WordPress, you can use a plugin to get that job done.
That's where Slider Revolution comes to help. Slider Revolution is not just another slideshow plugin. This plugin comes with plenty of additional features that make it truly a remarkable plugin.
In addition to creating slideshows, you can use Slider Revolution to also create carousels, social media feeds, galleries, and even header hero sections for websites. And wait, there's more.
Main Features Of Slider Revolution
Here are some of the other great features of Slider Revolution.
Simple Visual Editor
Building your own slideshows with Slider Revolution will be easier thanks to its powerful visual editor that you can use to easily create carousels, sliders, and galleries.
Over 140+ Pre-Made Templates
If you're not a fan of creating sliders from scratch, Slider Revolution comes with over 140 example designs you can use and customize to your preference.
A Massive Objects Library
Slider Revolution features a large objects library that includes various objects, backgrounds, icons, and more for adding stylish elements to your slider design.
Create Whiteboard Videos
Slider Revolution has a free add-on that lets you create amazing whiteboard videos using the same plugin.
Faster Loading Times
Unlike other slideshow plugins, Slider Revolution won't make your website load slower. The plugin uses lazy-loading, automatic scaling of files, and a few other technologies to make the plugin perform faster.
Responsive Designs
Each and every slideshow you design with Slider Revolution will also be fully responsive. They will look great across all types of devices and platforms.
Using Slider Revolution is also quite simple. You can get started in just a few steps.
Step 1: Install Slider Revolution
After purchasing Slider Revolution from CodeCanyon you can download the plugin file.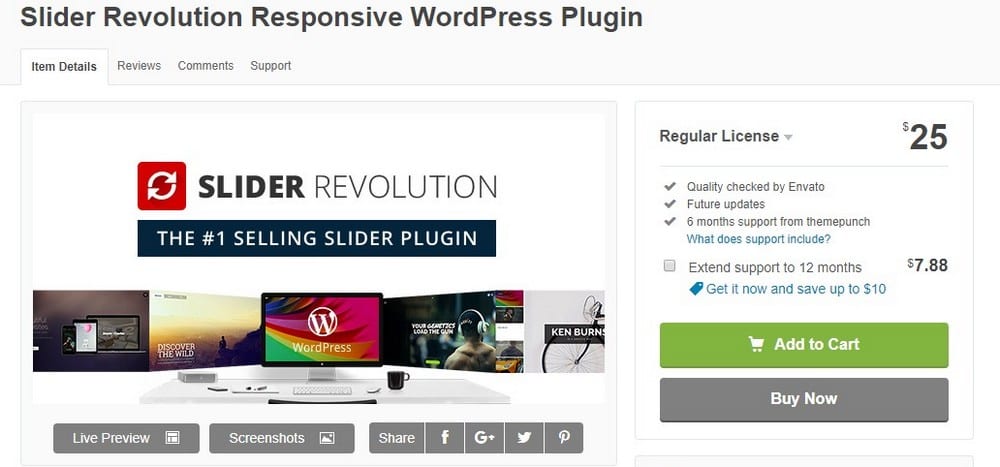 This file comes packed with all the example sliders files along with the plugin.
You'll have to unzip this file and find the plugin zip file "revslider.zip" and upload it from your WordPress dashboard.

Once the installation is complete, go over to the Slider Revolution page on your WordPress dashboard and Activate the plugin to enjoy automatic plugin updates and access to a set of premium slider templates.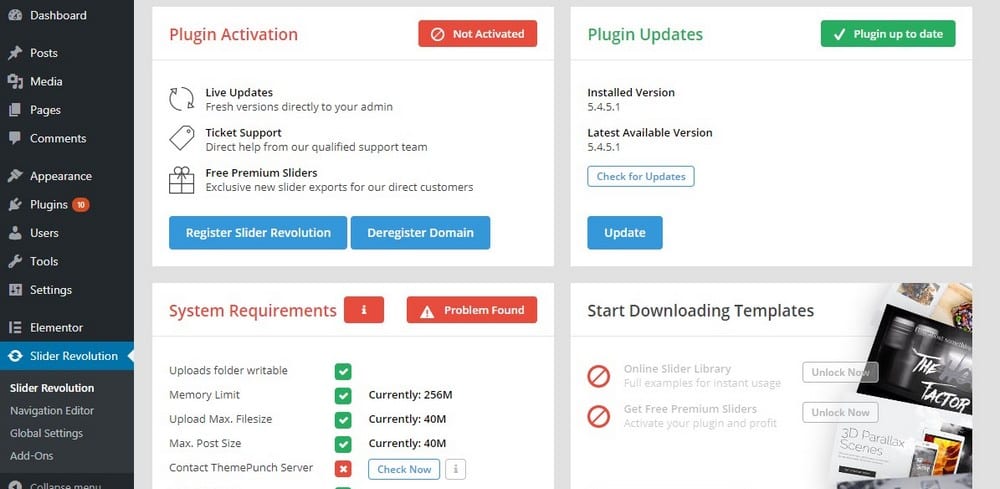 Step 2: Create Your First Slider
Start creating your first slider by heading over to the Slider Revolution tab and select Create New Slider.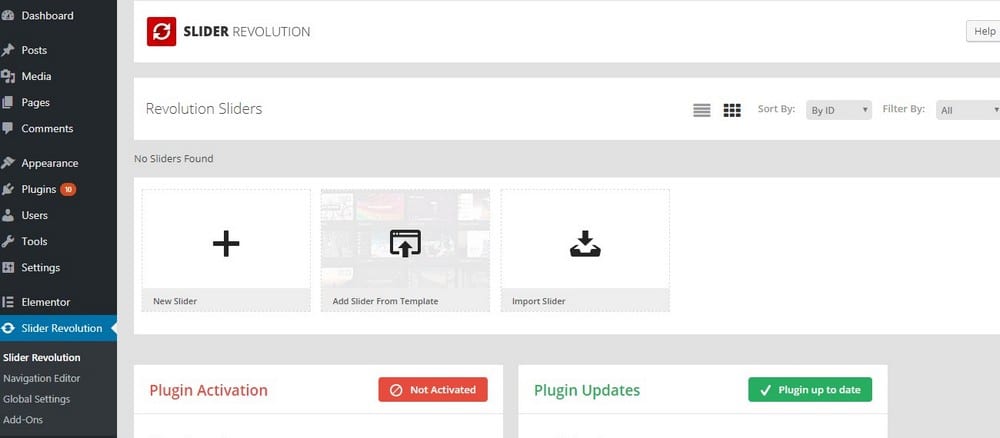 Then choose what type of a slider you'd like to create.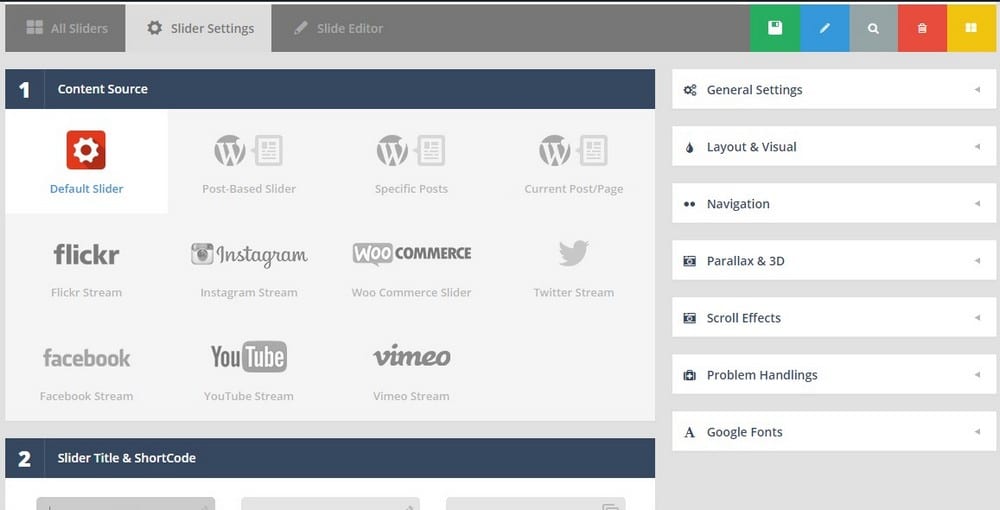 You can create a default slider, a slider based on posts, an Instagram stream, WooCommerce products, YouTube videos, Vimeo videos, and more.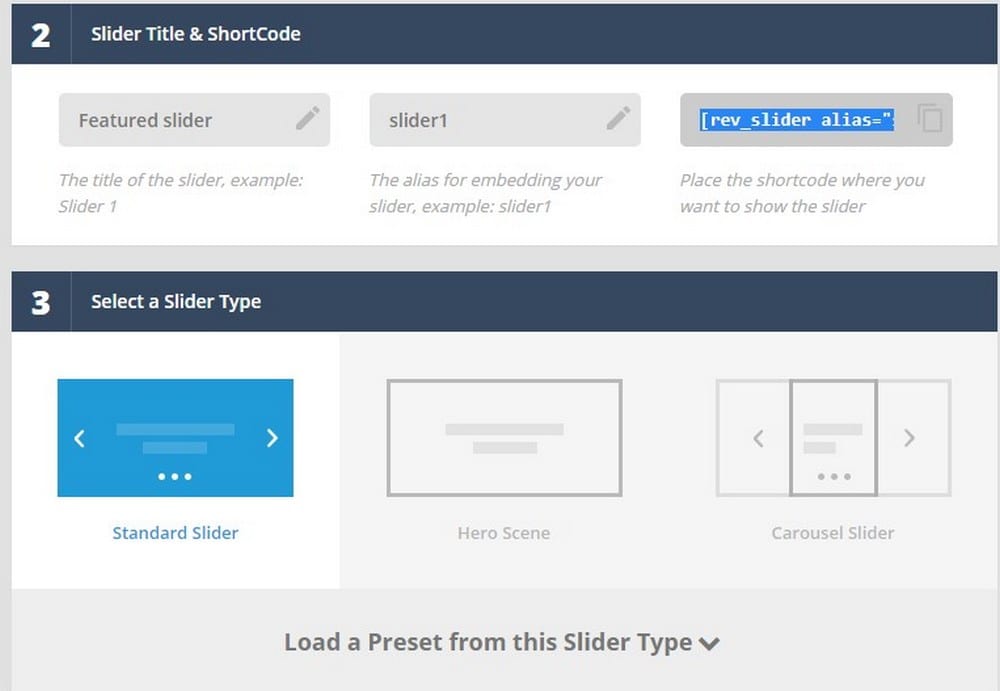 Then give your slider a Name and an Alias to easily recognize it in the future. Here you'll also generate a Shortcode based on your alias. You'll be using that shortcode to embed your slider into anywhere on your theme or a page.
In the next section, you can select the style of your slider. Whether you want it to be a slider, a carousel, or a hero scene. You can load a preset for each slider style to quickly get started.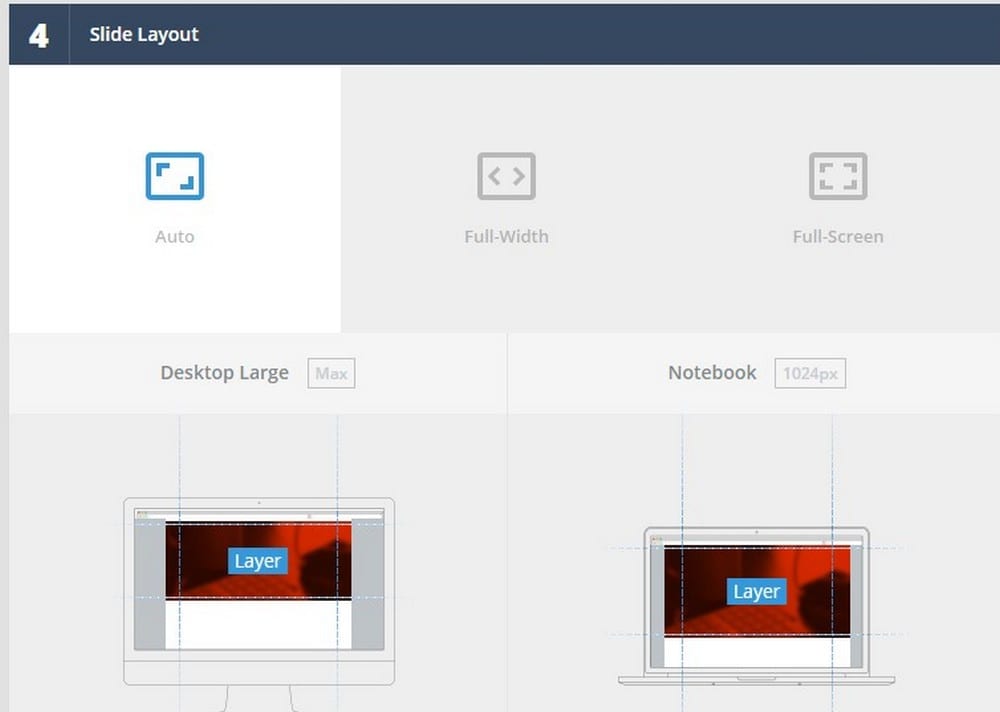 After that, select the slide layout. Leave it at Auto if you rather not customize the settings in that section.
Then move all the way down and Save Settings to start creating your slideshow.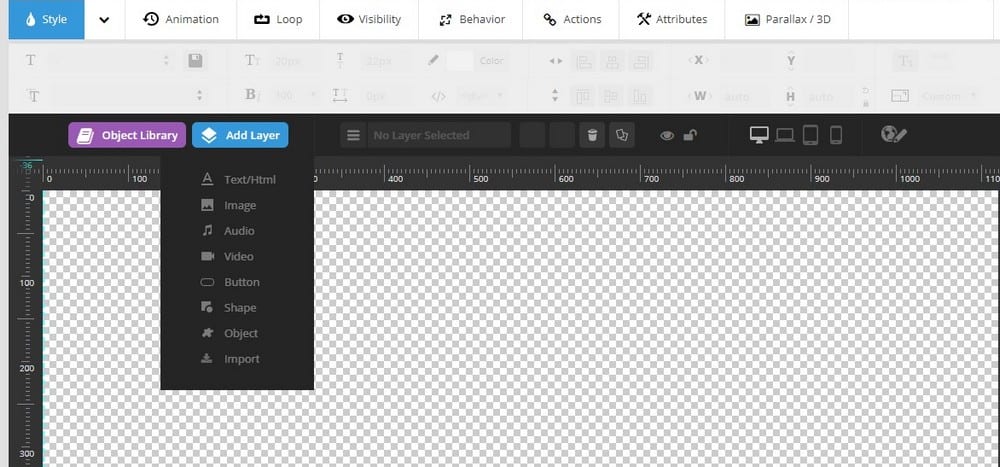 You can add images, text, audio, video, and more by adding new Layers.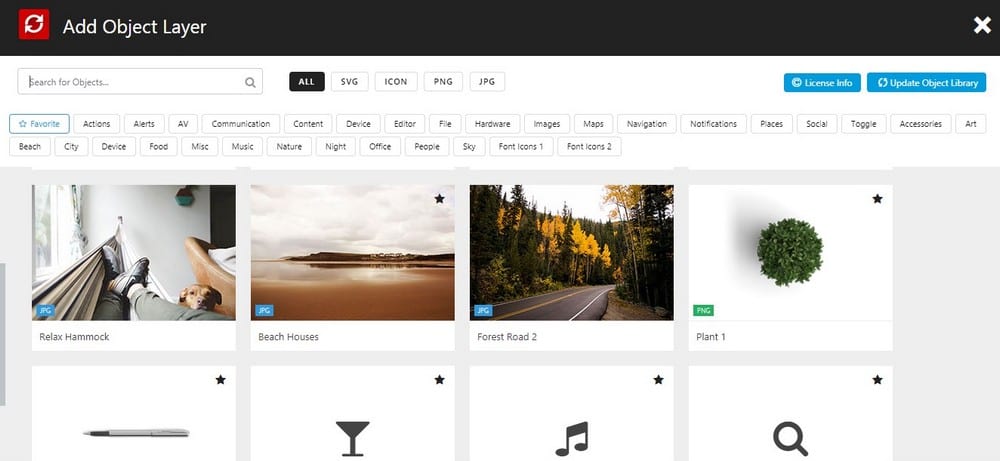 And you can also access the Object Library to add icons and backgrounds as Object Layers.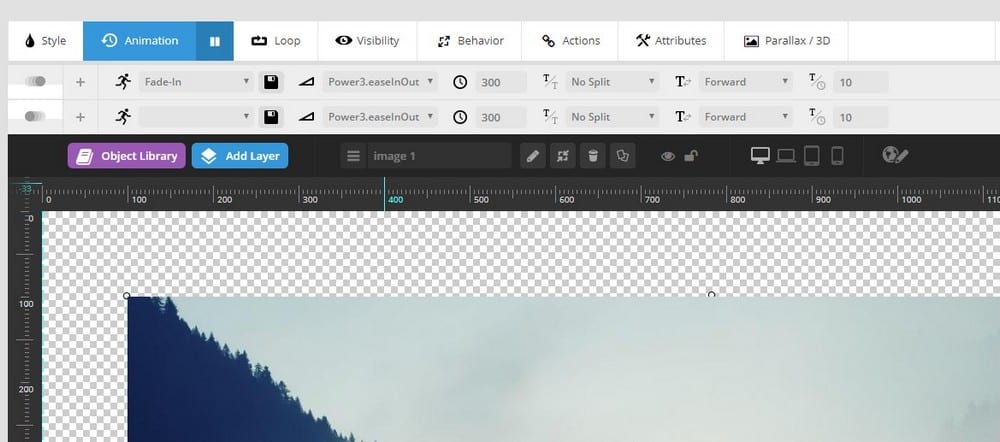 You can also add animations, create loops, customize behavior, and do much more from Slider Revolution editor.

Keep adding new slides to your slideshow.
Then Save all your changes once you're done to create the slider.
That's it!
Step 3: Importing Sliders From Templates
Using pre-made templates to create a beautiful slideshow is easier than creating a slideshow from scratch.
Slider Revolution comes with a set of pre-made slideshow examples you can use to instantly create a professional slideshow.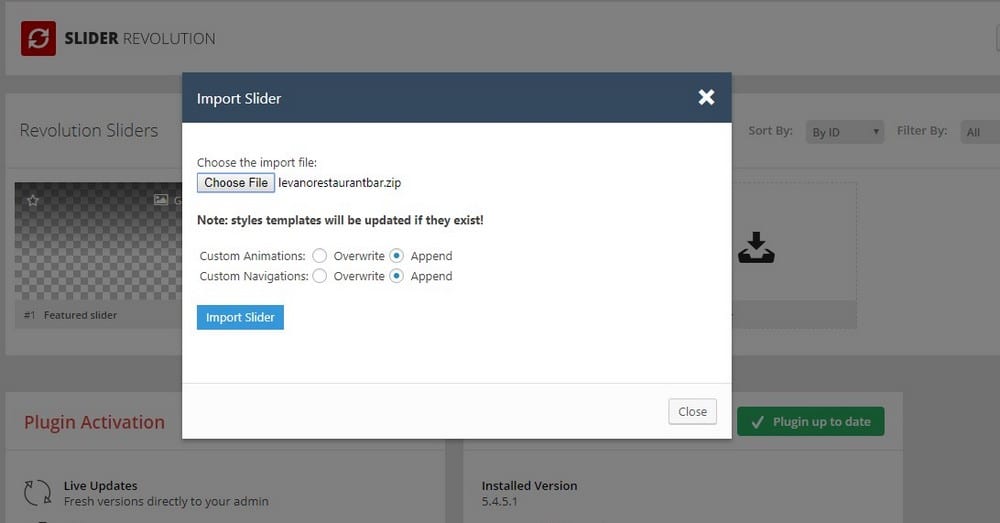 To create a slideshow from an example, choose Import and choose a template to begin.
Then you can customize it with your own content to make the slideshow your own.
After embedding the slideshow into your theme or a page, it will look like this.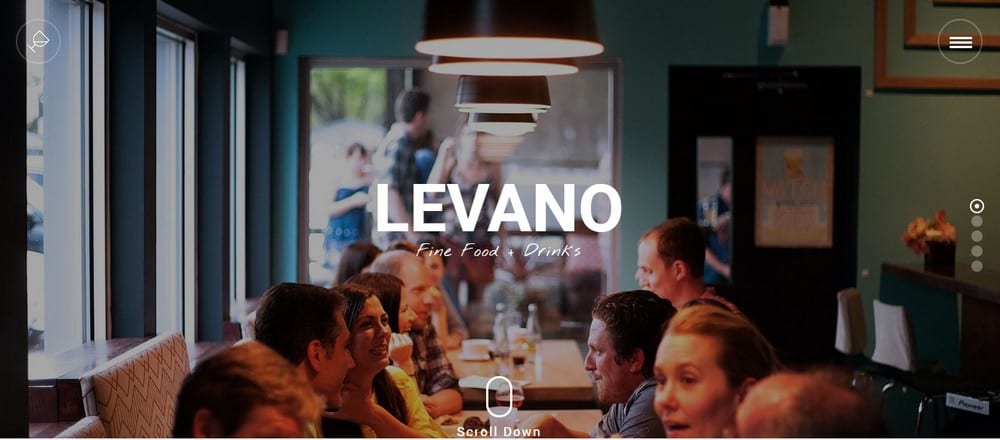 Step 4: Custom Landing Pages With Slideshows
Another great function of Slider Revolution is that you can use these sliders to create custom landing pages to feature your slideshows.

From the WordPress editor, you can choose the Slider Revolution Blank Template as your page template to create full-screen slideshows that you can use as landing pages to showcase your products.
Step 5: Do More With Add-Ons
Slider Revolution add-ons allow you to supercharge your slideshows with more amazing features, such as adding attractive effects, creating related posts sections, adding social sharing functions, and even creating whiteboard videos.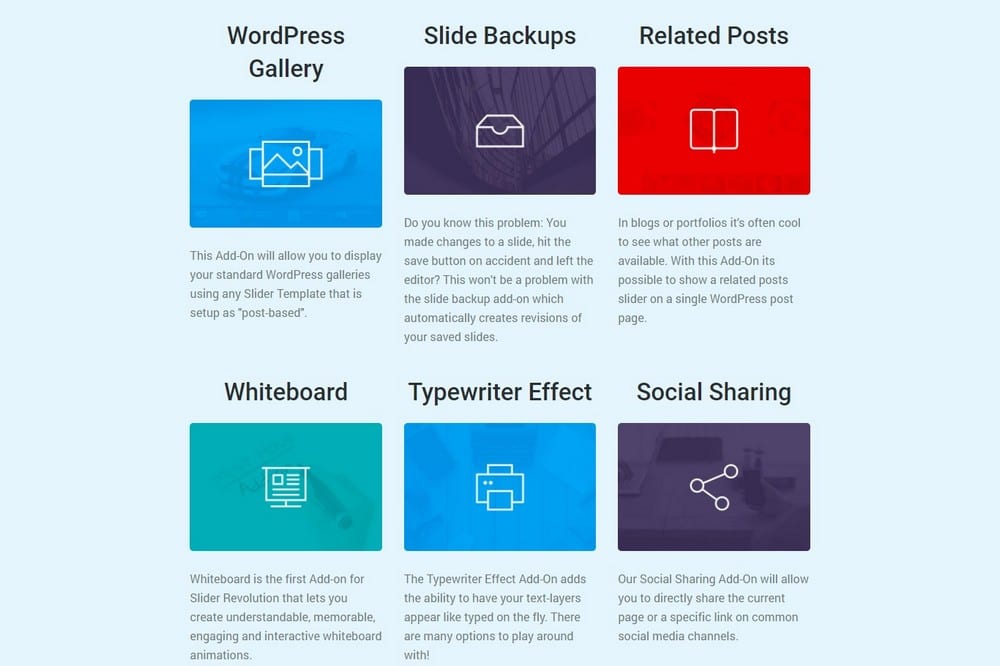 Conclusion
You can find plenty of free slider plugins in the WordPress plugins directory, but when it comes to quality you have to be willing to invest in a premium plugin.
Slider Revolution is a slideshow plugin that's worth the investment. It's a one-time purchase and you get to enjoy lifetime updates free of charge as well.