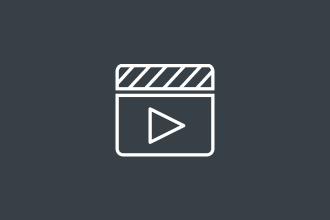 Using a video background is a popular design trend, and it can really help your site stand out. Learn how and why to use a video background in WordPress, then choose one of these awesome WordPress themes to get started!
Different styles and trends often come and go in web design. But one trend that's become increasingly popular in recent years is the "video background" effect. With internet speeds increasing all the time, it's now feasible to use video content for backgrounds, sliders, and in places where we otherwise couldn't before.
If your company or product has a particular visual element (or if you want to showcase your office, client projects, or previous work), doing so in a video format can be a great way to establish your brand and give your website a dynamic look-and-feel. All of these video background WordPress themes can do just that — feature video in a novel and interesting way.
They go much further than that, though. All of these themes are chosen because of their powerful set of basic features, easy-to-customise approach, and stylish design. Start with something that supports a fun video background, and build the rest of your website around that feature with drag-and-drop functionality, powerful plugins, and e-commerce integration.
Of course, you'll also need to track down a beautiful video! Look no further than our list of six places to find a free video background for WordPress!
Inspiro – Fullscreen Video WordPress Theme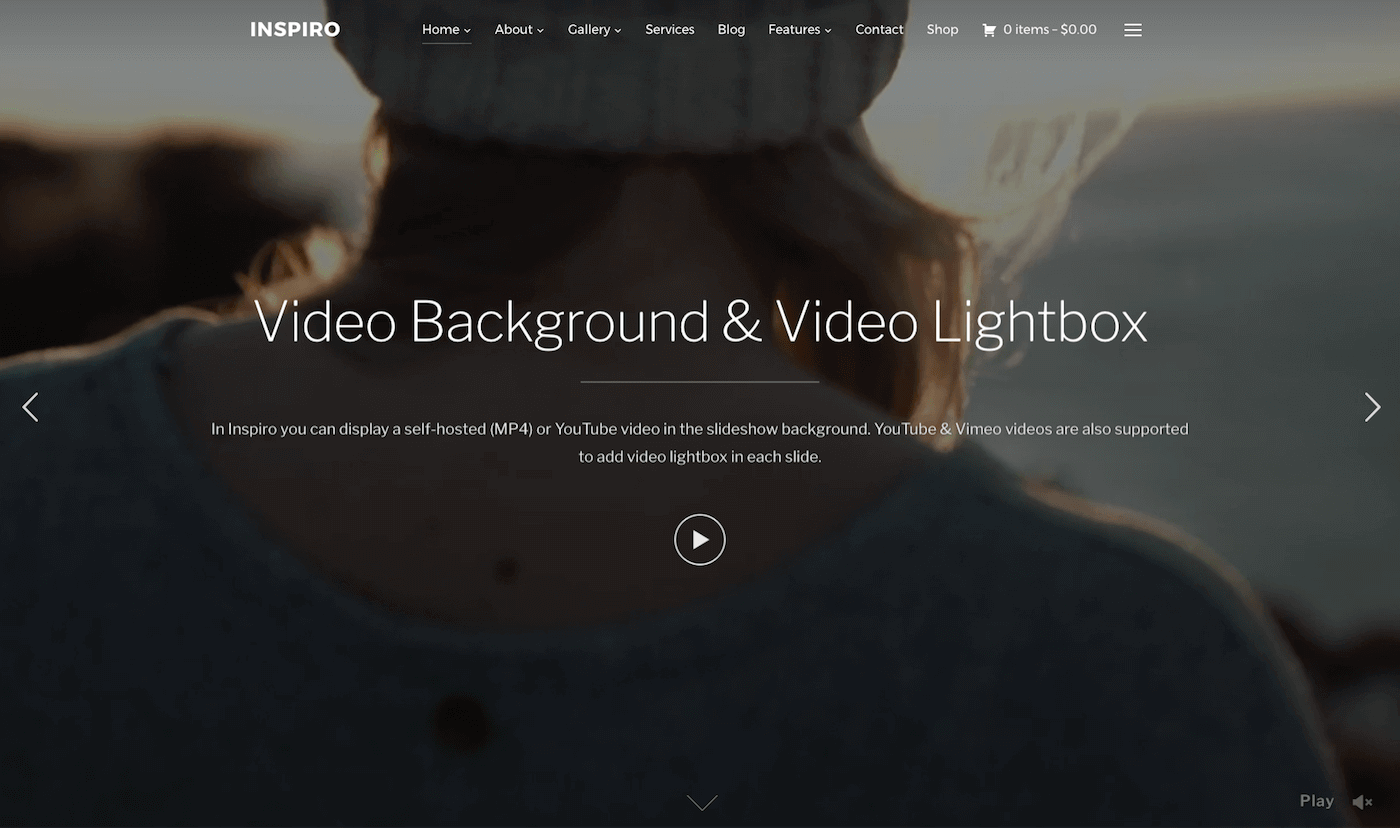 A professional photo and video focused theme with a modern design. Packed with features including a fullscreen slideshow that supports YouTube & self-hosted videos in background, widgetized homepage and gallery module, Inspiro is perfect for showing off your portfolio, images and videos.
Naila - Multi-Purpose Video Background WordPress Theme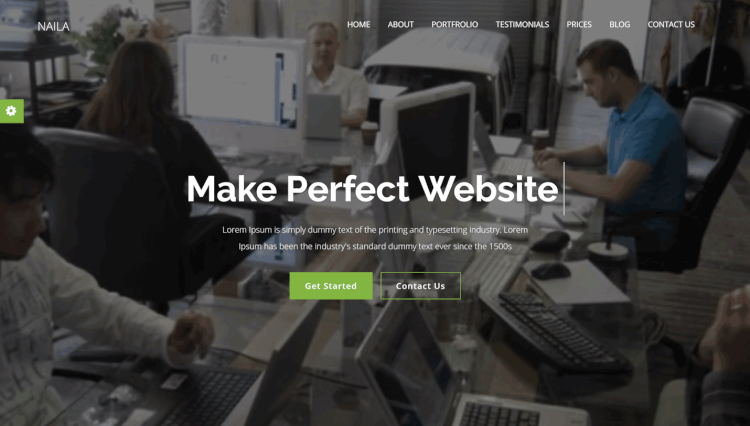 Naila is a one-page WordPress theme that's perfect for creating business and agency websites. Thanks to the optional full-screen video background display, you can use this feature to really grab the attention of your visitors. Naila also supports YouTube and slider backgrounds making this one of the best video background WordPress themes for creating promotional websites.
Riwa - One-Page Video Background WordPress Theme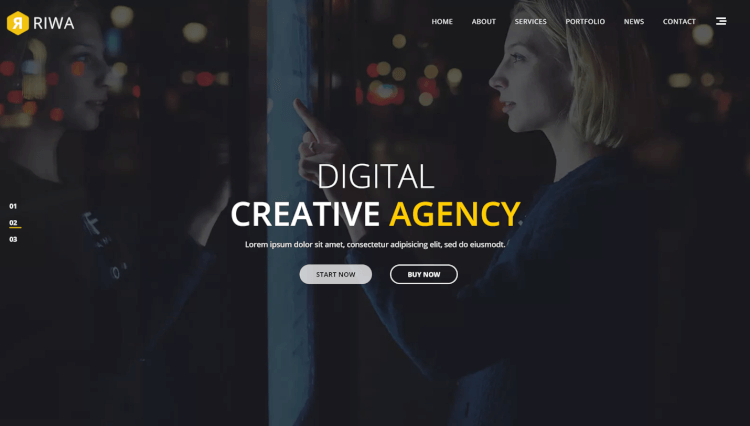 Riwa is another video background WordPress theme that's based around the popular one-page format. The theme settings make it easy to display full-width content throughout your website, including sliders, images, and of course, video backgrounds. As the powerful Slider Revolution and Visual Composer plugins are included in the theme package, personalizing Riwa shouldn't be a problem.
Waves - Video Background One-Page WordPress Theme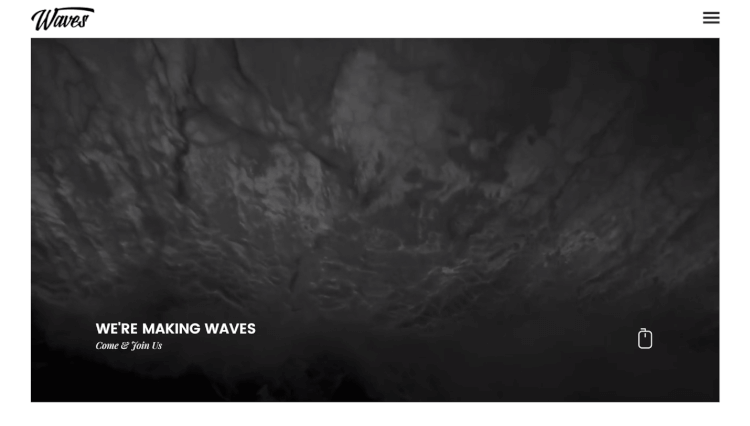 Waves could be a great choice for anyone with lots of high-quality images and videos they'd like to incorporate into their WordPress website. Whether you're creating an online portfolio, an agency website, or some other type of site, Waves and its support for video backgrounds should be able to help you achieve your goals.
Benten - One Page Portfolio Video Background WordPress Theme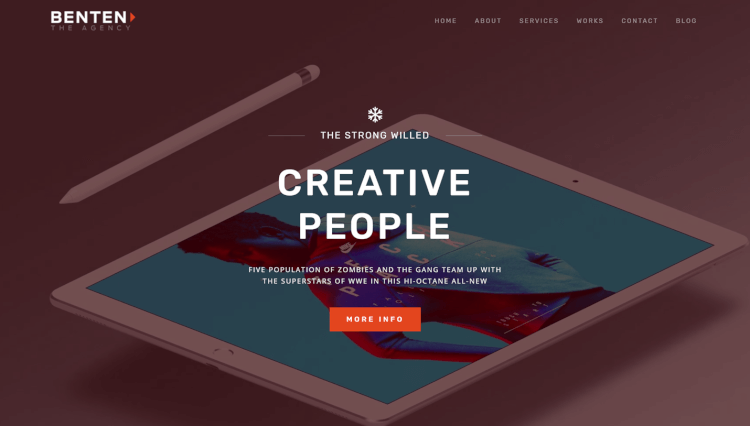 Benten has a clean and elegant design that can easily be enhanced through its support for full-screen video backgrounds. Whether you want to use content from YouTube, your website's media library, or the integrated slideshow builder, you can easily add animated background displays to your site.
Siena - Photography Video Background WordPress Theme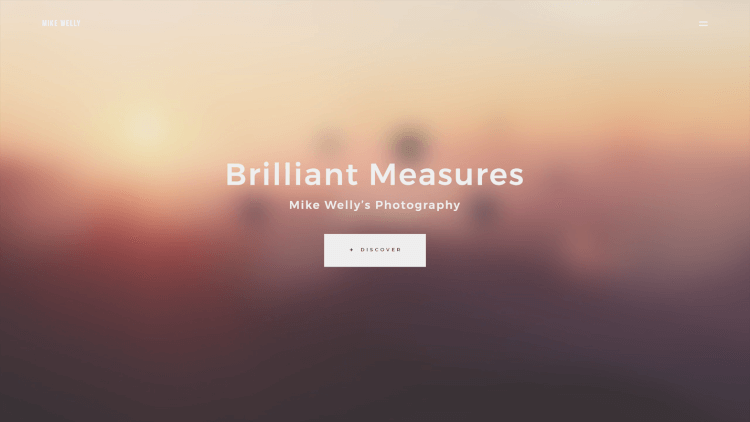 Siena can help you create a stylish photography portfolio website with WordPress. Although built to showcase still images first and foremost, Siena also has great support for video backgrounds. The included slider tool makes it easy to combine your best photos into an animated presentation, which can also be used as a video background on your website.
Cizarua - One-Page Portfolio WordPress Theme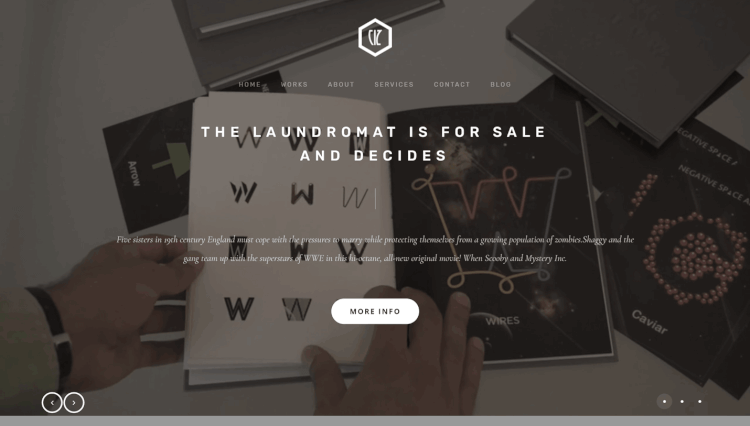 Cizarua effectively combines the one-page website format with optional video backgrounds to help you create a stylish online portfolio with WordPress. Digital agencies, freelancers, and hobbyists can all use this video background WordPress theme to share their work online. When it comes to choosing which content to show on your site, you can upload videos directly to your WordPress Media Library or display YouTube videos as your background content.
Pheromone - Creative Multi-Concept WordPress Theme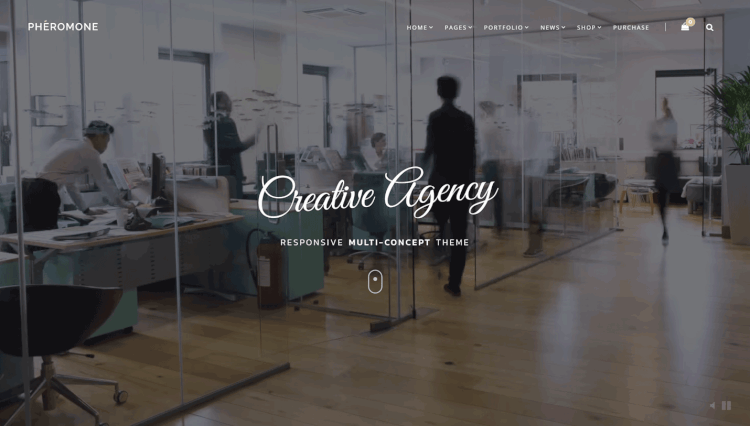 Pheromone gives you multiple website demos to choose from, including a number with video backgrounds. With Pheromone you can customize the displays for all your pages including the homepage, making this one of the most flexible options in this collection of the best video background WordPress themes. Whatever type of website you need to create, the multi-purpose Pheromone should be more than up to the task.
Powax - One-Page Video Background WordPress Theme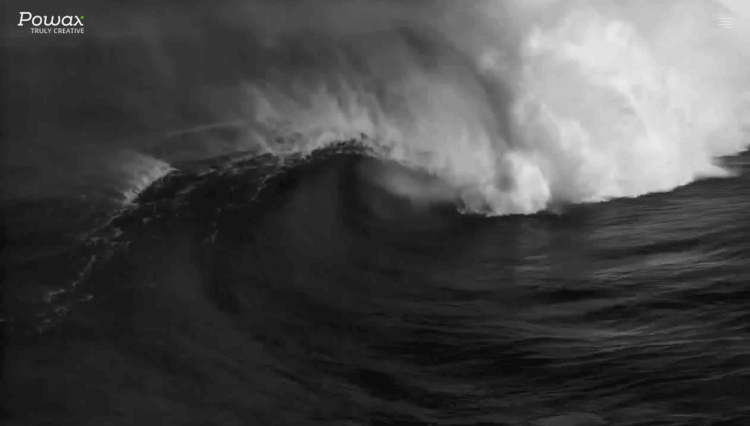 Powax is another one-page website builder in this collection of the best video background WordPress themes. The four pre-made homepage designs give you a quick way to launch your site, while the Visual Composer page builder tool makes it easy to customize the demo content. Videos can be displayed as the backgrounds on your pages from a range of sources, including YouTube and other hosting services.
Valdis - Drag-and-Drop Multi-Purpose WordPress Theme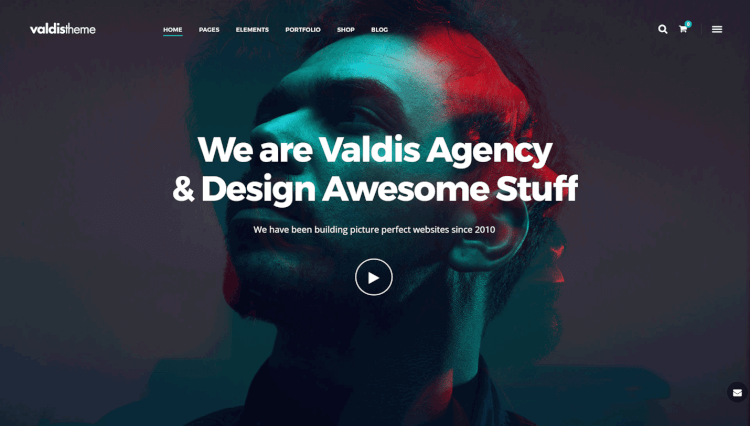 Valdis is a responsive multi-purpose WordPress theme that uses video backgrounds to great effect. All of the 30+ layouts can be customized with the Visual Composer page builder tool, helping you to create a bespoke website with the Valdis theme. Slider Revolution is included in the package too, giving you the ability to add video slideshows to your website.
Balzac - Minimal and Creative WordPress Theme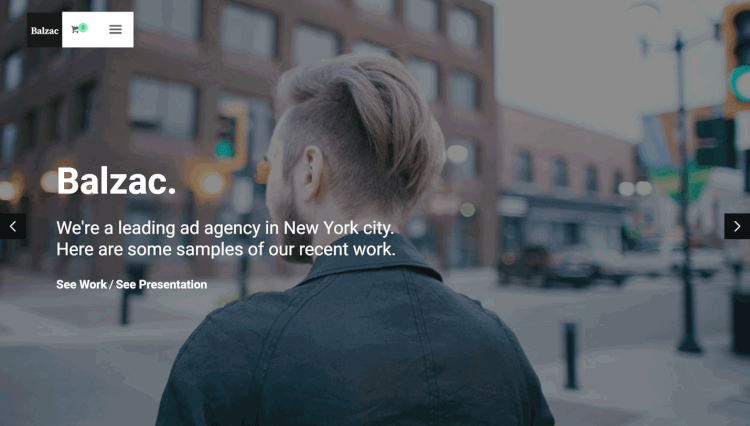 Balzac includes full video background support, allowing you to choose from a range of sources for your video content. The full-width sliders can also display images to help you mix and match videos and photos to impress your visitors. All the pre-built content layouts and templates you'd expect to find are included with the Balzac creative WordPress themes.
VesaUP - One-Page Video Background WordPress Theme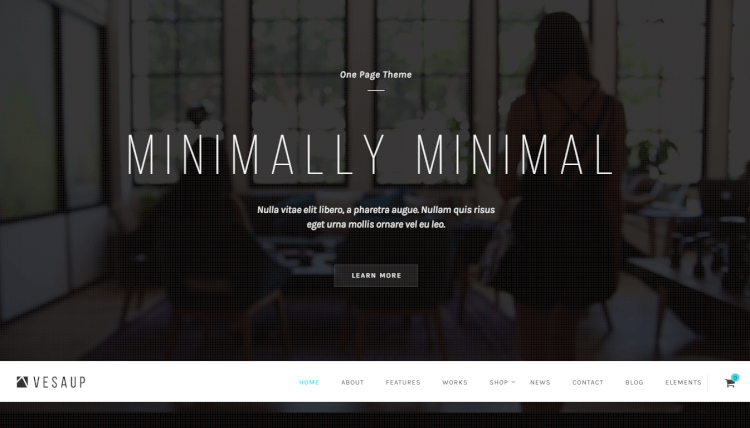 VesaUP is a creative one-page video background WordPress theme that comes with a number of homepage layouts and designs. As well as publishing content with video backgrounds on your WordPress website, you can also use VesaUP to share image galleries and other portfolio items. How ever you choose to use this theme, you should have no trouble creating a stylish website with VesaUP.
Speaker - One Page Music Wordpress Theme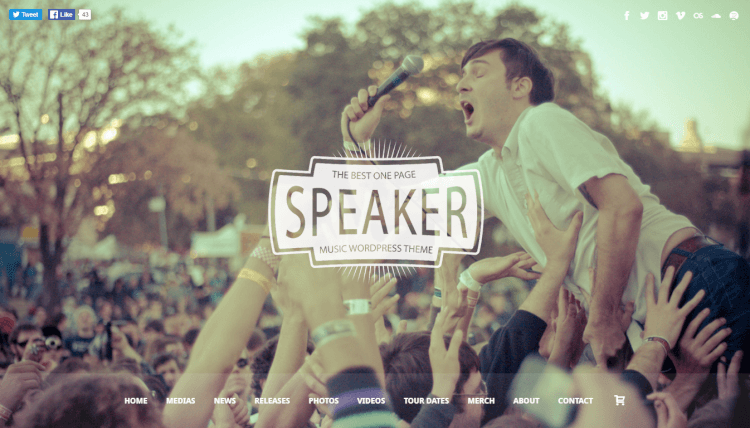 Speaker is a WordPress theme for music-related websites and projects. However, as this is a flexible video background WordPress theme, it won't take much effort to tweak it to suit other types of websites. Thanks to the large homepage area for image and video backgrounds, you're website is sure to catch the attention of your visors, as soon as they arrive.
Apolo - Full-Screen Video Background WordPress Theme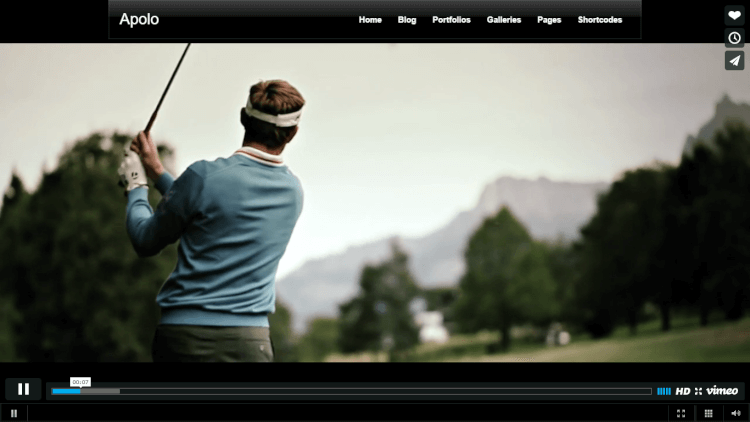 Apolo gives you the option of displaying full-screen videos and images as background content on your WordPress website. You can also create sliders for display on your site, in either the foreground or background helping you add a touch of animation to your site. As both YouTube and Vimeo videos are supported, you should have no trouble finding content for your background displays.
Bento - Creative Video Background WordPress Theme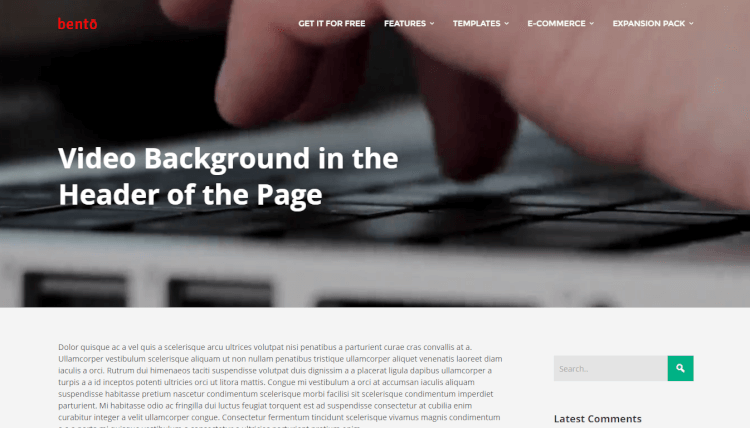 Bento makes it easy to display video backgrounds in the header or your WordPress posts and pages. If you want to liven up your content, then making use of this feature could be a great option. Other features of Bento include a page builder tool, detailed customization options, and plenty of templates, making this one of the most impressive video background WordPress themes around.
Fun Folio - Video Background Wordpress Theme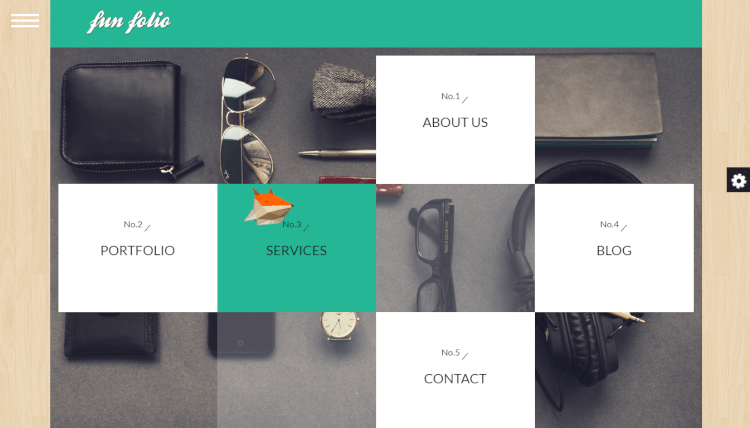 Fun Folio is a good choice for any type of online portfolio project. However, if you're working with video and moving images, then this could be one of the best video background WordPress themes for your website. Thanks to the wide and spacious layout of the Bento theme, you're content will have plenty of room to breathe – perfect for creating a portfolio website.
Vysualize - Film Video Background WordPress Theme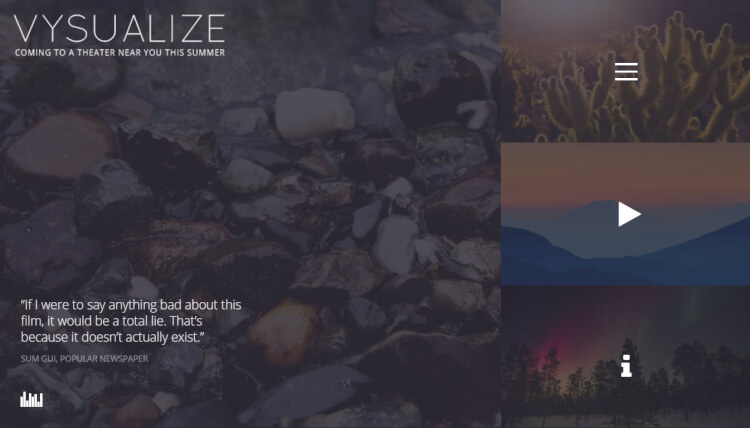 Vysualize has been created to help you promote your videos and movies online. When setting up your site, you'll have the option of adding a video background to your homepage and the inner content. For extra flexibility, you can also set an image slideshow as your background display. If you want to create a movie marketing style website, then Vysualize is a good option.
Peak - Multi-Purpose Video Background WordPress Theme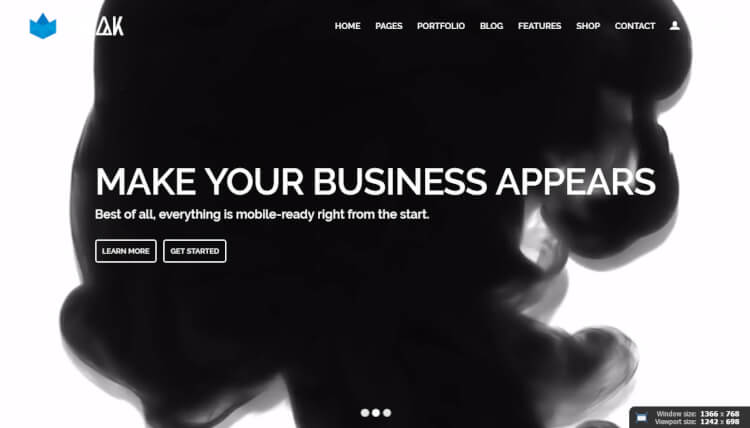 Peak is a multi-purpose Retina ready WordPress theme that's been designed to catch the attention of your visitors. There are three homepage variations to choose from, each of which can display a video background if you wish. With a wide range of page templates, you should be able to create any type of website with the Peak video background WordPress theme.
Lore - Video Background Story WordPress Theme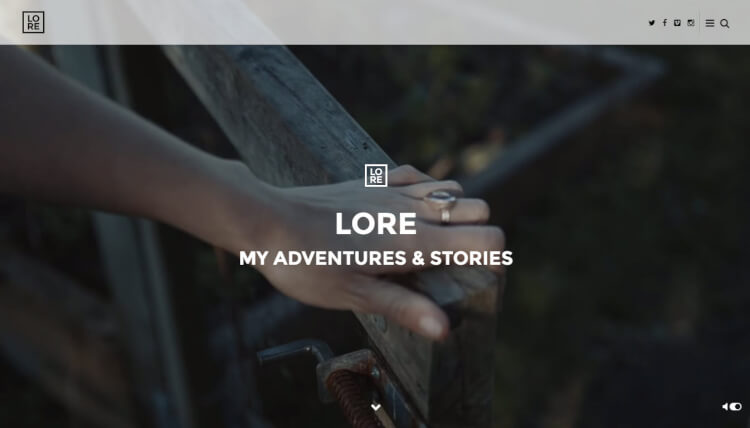 Lore is focused on helping you tell the story of your brand. This theme is packed with a useful library of templates for publishing your content in many different ways. If you want to create a website to share your adventures and stories, then Lore and its support for Aesop Story Engine is one of the best video background WordPress themes you can choose.
Novalumen - Video Background WordPress Theme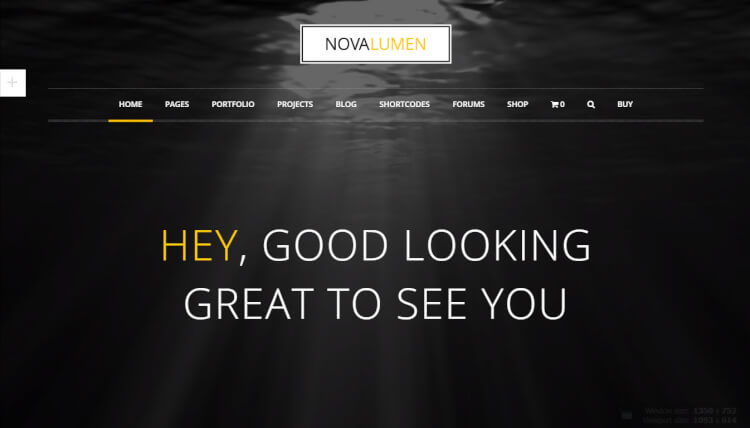 Novalumen is a modern WordPress theme that makes great use of video backgrounds. This theme can be used for a range of project, thanks to its large library of page templates and layouts. Based on how you configure your website, you could easily add video headers to your homepage as well as the inner pages of your site.
Oringin - Multi-Purpose Video Background WordPress Theme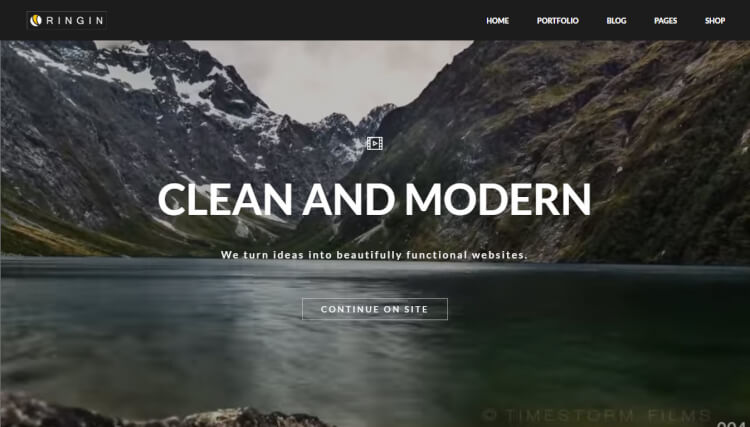 Oringin is a multi-purpose WordPress theme that comes with a website demo that uses a background video on the homepage. This gives you a great opportunity to welcome visitors to your site with a stylish video. Oringin also includes the Slider Revolution plugin, giving you an easy way to add video and image sliders to your website.
Bridge - Creative Multi-Purpose WordPress Theme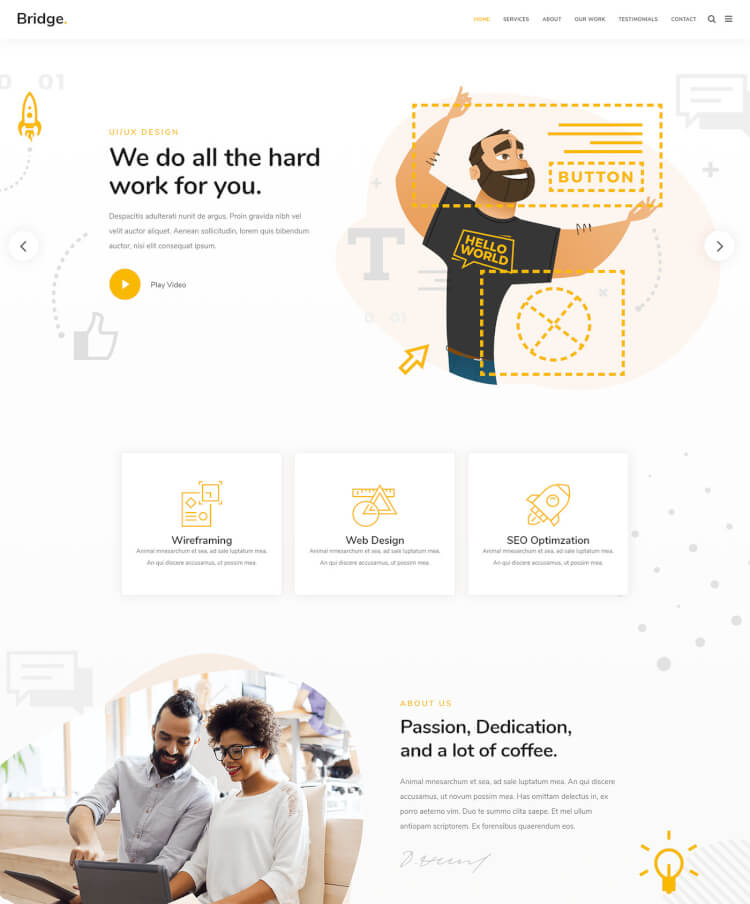 Bridge is a multi-purpose WordPress theme built on the very powerful and flexible framework by QODE. You can easily import any of the example demo sites (over 100), choose your favorite design or style, and import pages and settings. You can have a fully equipped website up and running within just a few minutes, and the theme is packed with all the functionality you could need.
Stockholm - A Multi-Concept Theme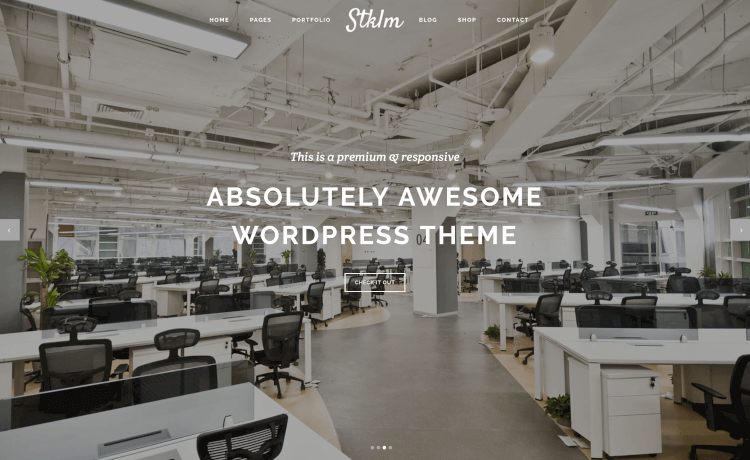 Stockholm is a beautiful, minimal WordPress theme with clean lines and subtle colours. Perfect for full-screen backgrounds or videos, it comes with 20 different demo concepts to help get you started quickly. Each of these is absolutely stunning, and the theme is bundled with everything else you'd expect — Visual Composer, multi-lingual support, masonry layouts, WooCommerce support — you name it!
Shore - Powerful Multi Purpose Theme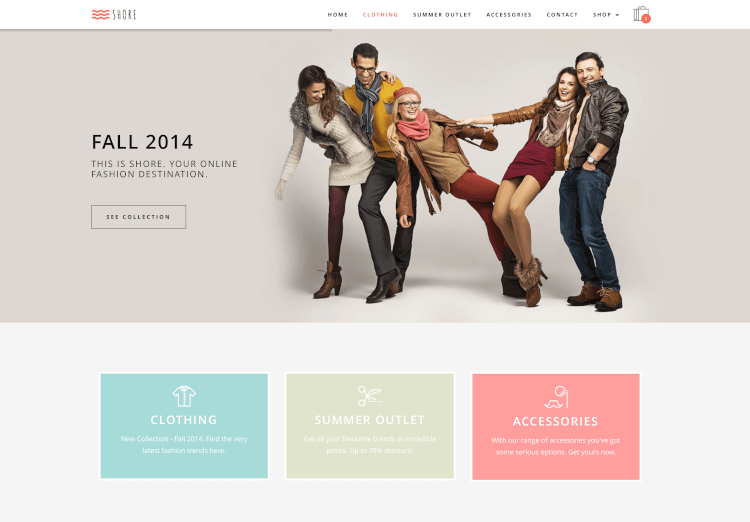 Shore is a powerful and easy to customise WordPress theme, that can be based around either a one-page, or a multi-page layout. It comes with the Visual Composer page builder with over twenty custom designed elements, and Revolution Slider (for gorgeous slideshows or video backgrounds). Shore is compatible with the latest version of WooCommerce (all templates styled) and offers WPML capabilities to translate your site into other languages.
Vigor - A Fresh Multi-Concept Theme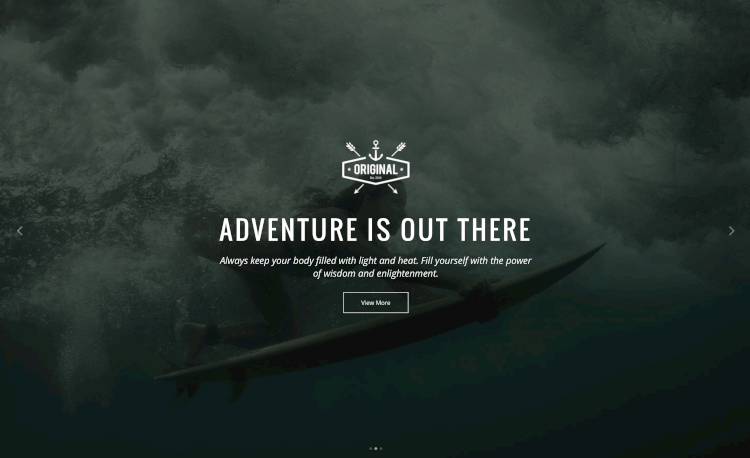 Vigor comes with an array of different demo layouts, any of which you can import to get started with a look-and-feel that suits you. It's perfect for creating a stylish video background page / introduction, has elegant vintage style, and works as a blog, portfolio, store, or more. The big menu is completely customisable, and there's a powerful admin panel for making drag-and-drop changes to your layout.
Versatile - Responsive Multi Purpose Theme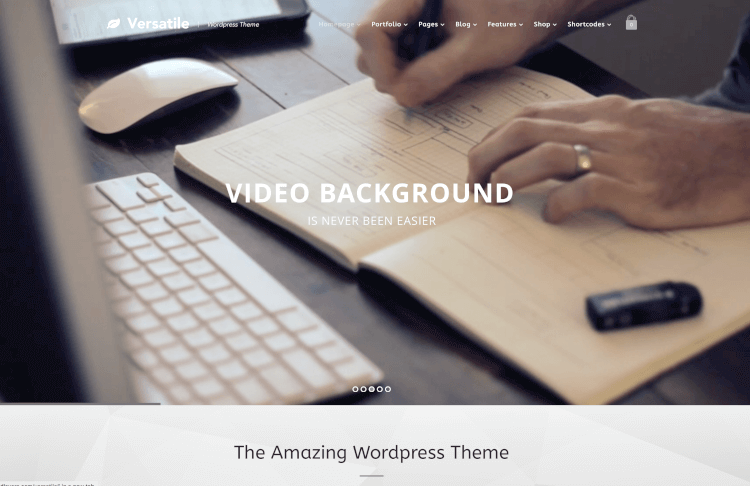 Versatile is a clean, responsive multi-purpose WordPress theme. It comes with the GoodLayers page builder for creating your page layout, as well as the "Master Slider" (which is perfect for creating a video background homepage). It's simple to create a parallax effect for your page, with a customisable skin for each section of your page. A very versatile, powerful theme!
Jarvis - One Page Parallax RTL Theme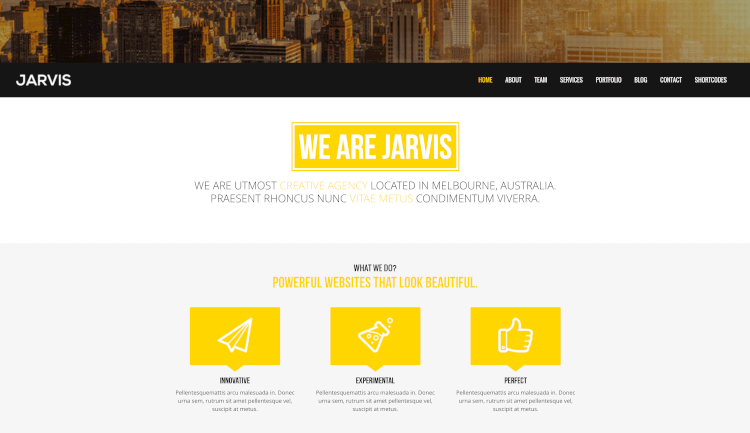 Jarvis is a great one-page parallax WordPress theme for corporates, agencies, non-profits, freelancers or any general business! It comes with twelve homepage variations, background video support, six navigation styles, hundreds of icons, and full international multi-language (including RTL) support.
Notio - Deluxe Portfolio Theme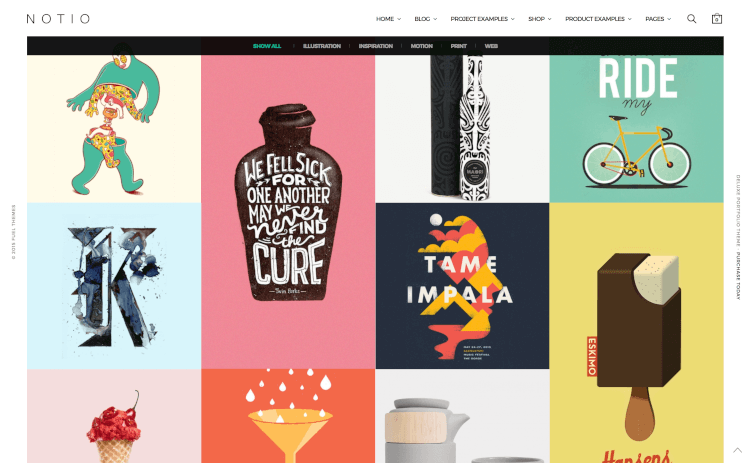 Notio is a high quality portfolio WordPRess theme with a clean design that will showcase your work in a fluid way, stamping your authority as an outstanding creative. It comes with ten beautiful and practical layouts to get you up and running in no time. Best of all, no coding required! With Visual Composer included you easily drag-and-drop elements to create the exact kind of page you were thinking of, and with WooCommerce integrated at the core of its design, you will have the perfect store complete with multicurrency and multilingual integration.
Enfold - Responsive Multi-Purpose Theme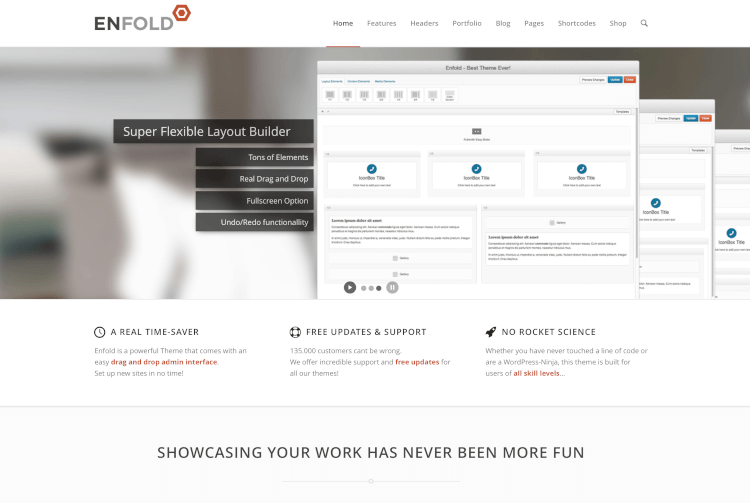 Enfold is a clean, super flexible and fully responsive WordPress Theme, suited for business sites, online stores, or classy portfolios. It comes with a range options so you can modify layout, styling, colors and fonts directly from within the backend. Build your own style from scratch, or use one of 18 predefined layouts. Change fonts, colours, backgrounds (including video backgrounds), use parallax effects, integrate with WooCommerce, and much more.
Salient - Responsive Multi-Purpose Theme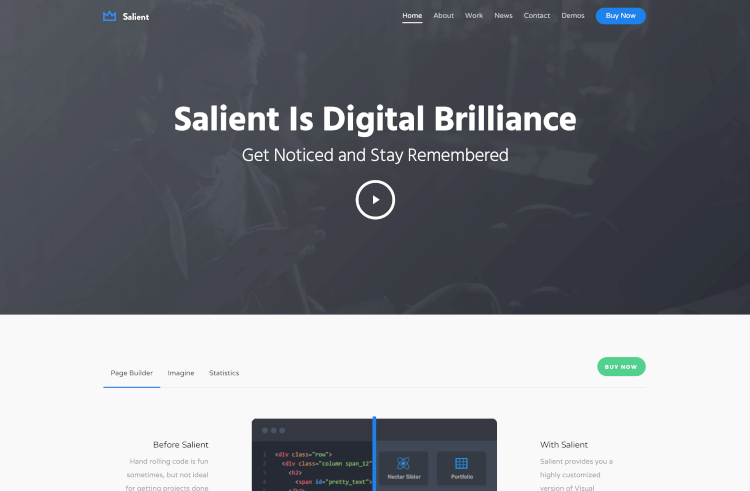 Salient is a popular multipurpose WordPress theme, providing you with everything you need to get online in style. From corporate homepages and creative agency websites, through to multimedia portfolios and online shops, Salient has a prebuilt demo to match. If your needs are more bespoke, then the wealth of customization options give you the freedom to mix and match the best elements of Salient to get the right look and feel for your project.