6 Places to Find a Free Video Background for WordPress
What does your website background say about your brand and business? Are you still using a static image background on your website that no one pays attention to? Well then, maybe it's time for an upgrade!
A video background in the hero section or header of your website can add something unique, and capture your reader's attention (and hopefully make them stick around for longer than 15 seconds!) It's a way to design a new and refreshing intro section for your site that truly deserve the visitor's attention.
Brands like NSX, Expedia, and Wacoal understands this better than others and they use amazing video backgrounds to immediately attract the attention of their website visitors.
What are these video backgrounds anyway? Can you add one to your own website? This article will answer all those questions and we'll show you a few places for finding great free stock videos!
Get everything you need to build your next website with one simple subscription. From $16 per month, get unlimited access to nearly 2 million WordPress themes, web templates, fonts, graphics, and photos.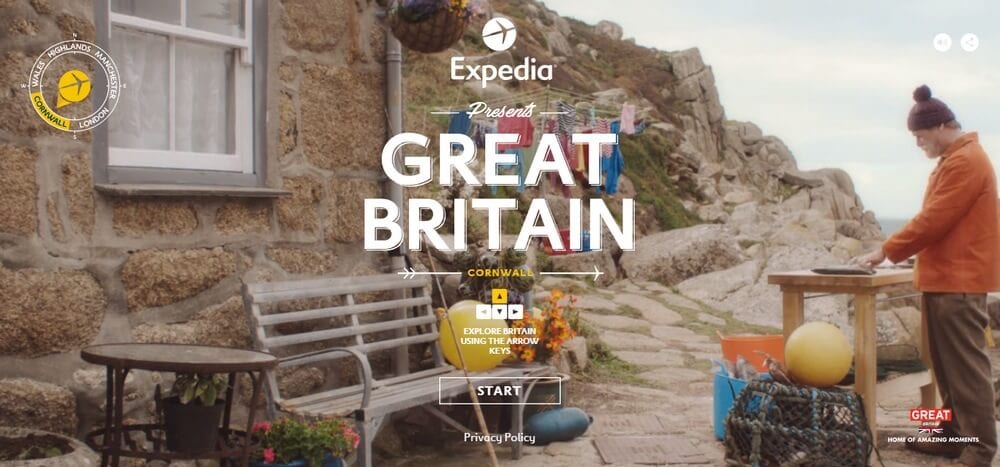 What Are Video Backgrounds?
When a website you visit has a video background instead of a static image, you stop what you're doing and give it your full attention. It arouses your curiosity. You just want to see what happens next in that video. This is a basic psychological trick web designers use to improve user experience and engagement rates.
Website video background is more than just a web design trend. This brilliant strategy started several years ago and quickly started spreading around the web. It's more entertaining than static backgrounds and, more importantly, it allows you to show your brand identity clearly to your visitors.
Why Use A Video Background Theme?
Integrating a video background to an HTML website is not easy. You have to consider writing clean code, SEO, page load times, responsiveness, an image fallback system for mobile devices, and much more.
Luckily, if you're using WordPress for your website, you won't have to worry about those problems. You can simply find a great looking WordPress theme that supports video backgrounds and get started right away. No need to worry about the code, responsiveness, or touch screen fallbacks.
Where To Find Stunning Background Videos
If you already have a video background WordPress theme or plan on upgrading your website with a brand new WordPress theme, you'll also want to start looking for a suitable video for the background.
There's no need to spend money on stock videos. Much like stock photos, now there are plenty of sites that offer premium quality stock videos for absolutely free of charge. Here are some of those sites you should try.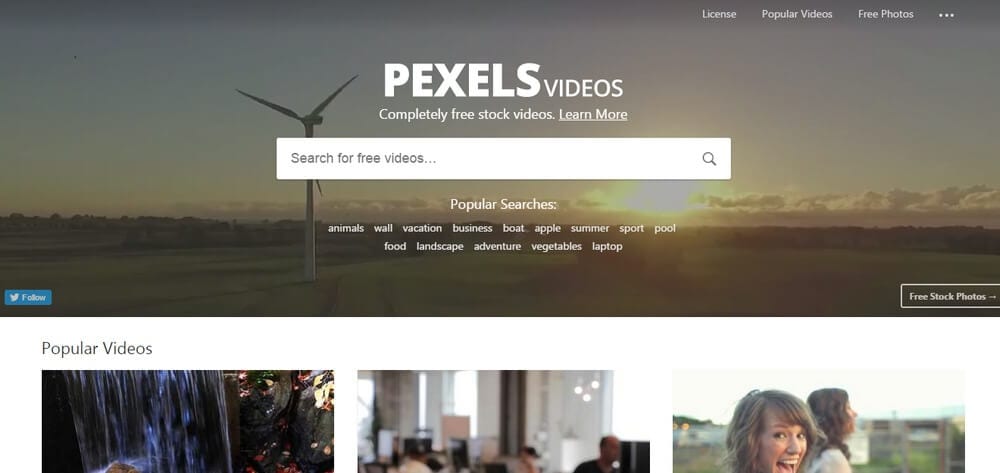 Pexels is a well-known site for free stock images. But, what most people don't know is its stock video website. Similar to its stock photo site, Pexels Videos also features a massive collection of high-quality stock videos, royalty-free, and free of charge.
Pexels Videos has stock videos under lots of different categories, including startups, nature, landscape, and more. The videos are available in Full HD and are also in web-optimized smaller sizes. Which will allow you to embed the videos onto your website without any additional work.
Most of the stock videos on Pexel are perfect for a modern startup website background or creative agency websites. But, the site has plenty more to offer.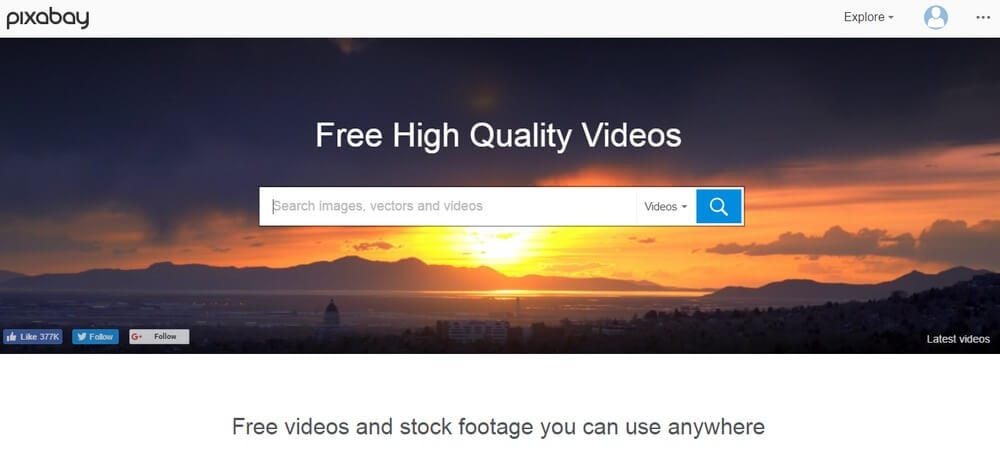 Pixabay is another popular stock photo and video site that gives away premium quality content for free. No attribution required you can just start downloading and using them right away with your personal projects, commercial projects, or even modify and distribute.
Pixabay's stock video collection is bigger than Pexels and they are also available in Full HD resolution. However, the quality of the videos is not the best. Some of the videos are just plain ugly. Mostly because the site allows its community members to freely upload their own videos and the curation process doesn't seem to be quite effective.
There are lots of great footage and stock videos on Pixabay you can use for different purposes. So, it's still worth looking into this collection.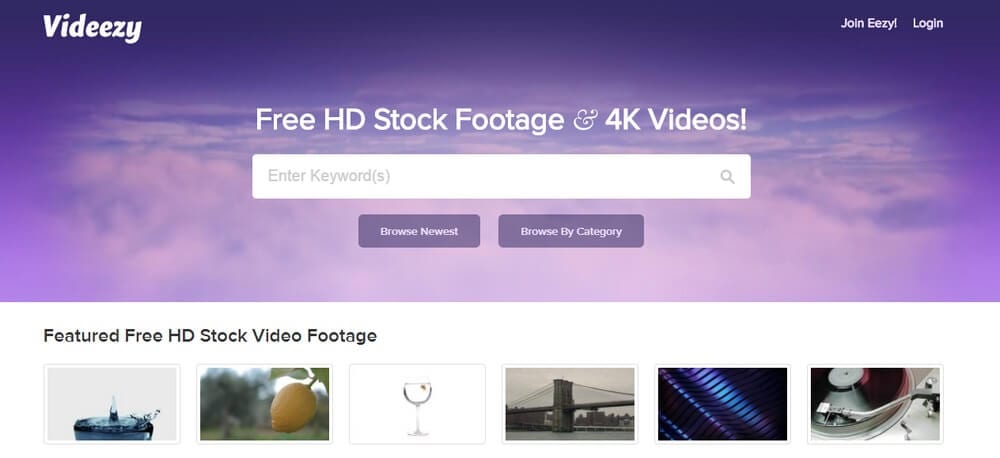 Videezy is one of the few free stock video sites to give away 4K videos. It also has a wide selection of categories to find videos from, including videos with effects, aerial views, art, slow-motion, and much more.
The only downside is that you have to attribute to Videezy when using its videos. Which can be an issue when developing professional websites because you have to link back to the Videezy website. If you're creating a video, then you'll have to mention Videezy at the end credits.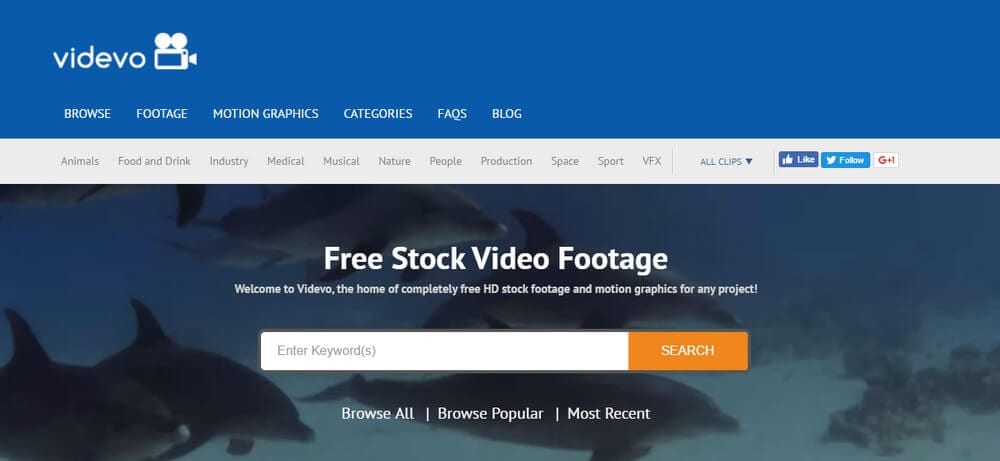 This site also features several types of stock video in Full HD and under multiple categories, including stock footage and motion graphics. The site's video collection also gets updated quite often as well.
Most of the videos on Videvo are released under its standard license, which doesn't require attribution. But, some videos are released under Creative Commons licenses that require some type of attribution. So, be sure to check for the license before downloading the video.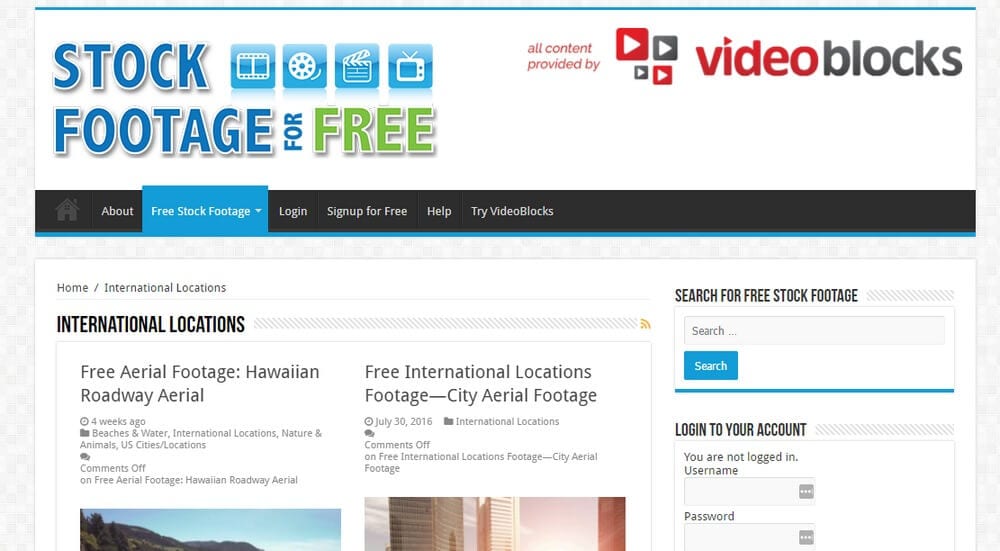 Stock Footage Free is a site with a highly curated collection of stock videos. It features gorgeous videos of different types like aerial footage, time-lapse, location footage, and much more.
There are no restrictions or licenses for the videos on this site. You are completely free to download, modify, distribute, and use the videos however you like.

This is a group on Vimeo created by a videographer named Phil Fried, where he gives away stock video footage of his own for free. Other users also share stock footage in the group. And you are allowed to download and use the videos however you like.
The only downside is the group hasn't been updated with new videos in a while. But, you can also try searching Vimeo for free stock videos to discover other great groups like the Royalty Free Community and CineStock.
Over To You
Finding a great free stock video for your website background is the easy part. There are plenty of great sites you can use to find all kinds of premium quality stock videos.
The difficult part is finding the right theme. Not to worry, we already took care of that too. You should start your search with our handpicked collection of video background WordPress themes.
Also, if you know any other great places for free stock videos, leave a comment and let us know.