50+ Best Elementor WordPress Themes 2023 (Free & Pro)
If you want to create a custom WordPress website, choosing a theme with a page builder tool can really help. While you could hand-code your own custom WordPress theme with your developer skills, using a page builder is also a great option.
One powerful page builder tool available to WordPress users is Elementor. This tool adds an enhanced page builder interface to WordPress, giving you a way to create custom page layouts and then populate them with a library of useful modules and elements. All of the items in our collection of the best Elementor WordPress themes include this page builder tool.
Thanks to this, you can either use these fully formed themes as is or use the Elementor page builder to customize the theme's demo content. You can also use the Elementor drag-and-drop page builder interface to create your own custom page designs from scratch. Your custom designs can then be used for the internal pages of your site as well as the homepage.
The options in this collection of the best Elementor WordPress themes cover a range of styles and projects, from business and agency websites to e-commerce stores and blogs. Whichever option you choose you should have no trouble creating a custom website with WordPress and Elementor.
Plus, check out our tips on reasons to choose a WordPress theme with Elementor.
5 Reasons To Choose A Theme With Elementor
Elementor is a free page builder plugin. So, one might ask why not use a free or an old WordPress theme and install Elementor on it? Well, it might work but it's not the most efficient way to use the page builder plugin.
For example, themes built with Elementor are fully optimized for the page builder plugin. This means it will not only work fluidly with the plugin but also extends the usefulness of Elementor. Here's why.
1. Customize The Design Without Code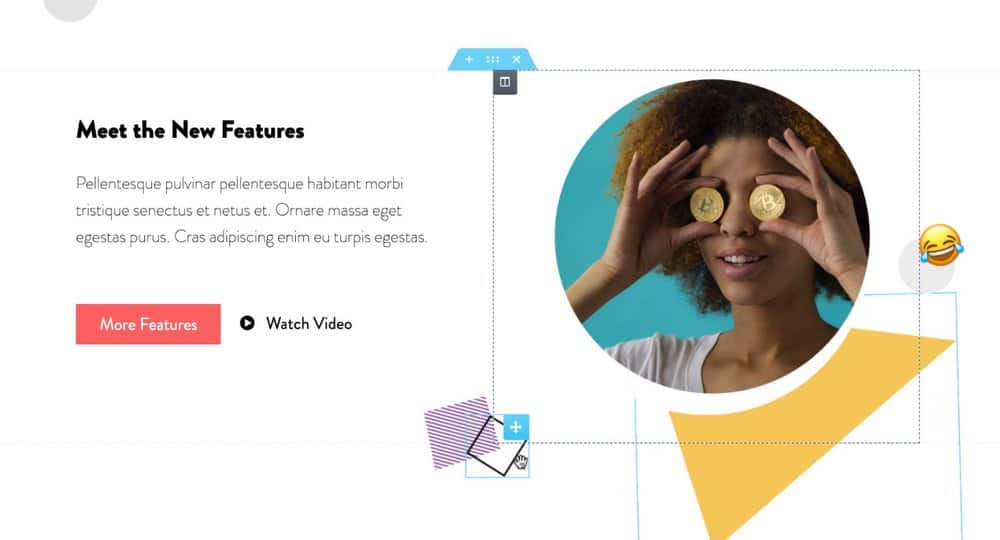 A theme made with a page builder plugin like Elementor have designs built with custom-made blocks of content. This means you can use those custom blocks to easily craft your own unique pages using the page builder and add more pages to your website.
For example, if your Elementor theme has an image gallery section on the homepage but not a portfolio page then you can build a new portfolio page by copying the content block used in the homepage gallery section.
All this work can be done without typing a single line of code. Elementor features a smooth in-line drag and drop editor with live previews. You can build unique designs with just a few clicks.
2. Easily Build Landing Pages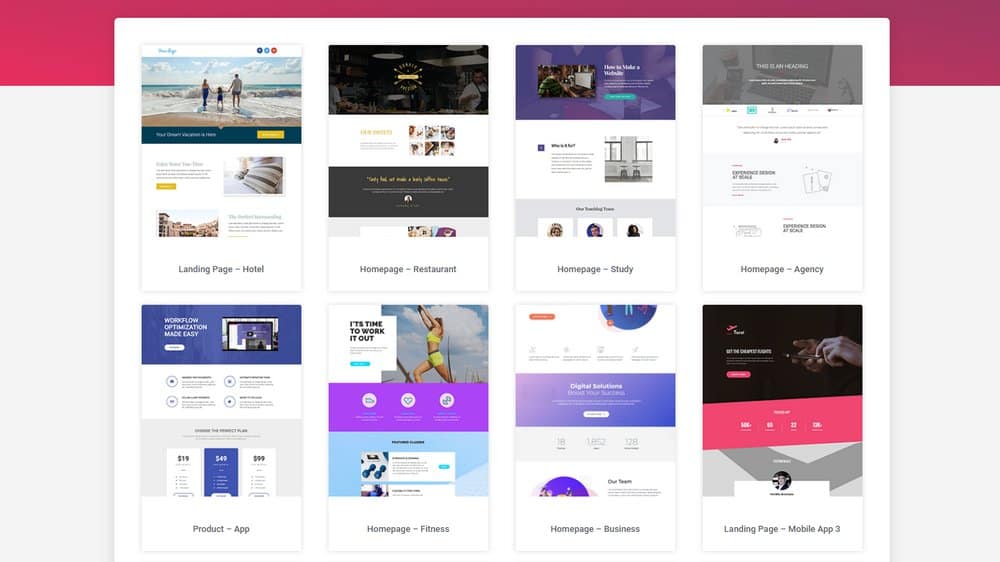 Landing pages are an important part of a website. Whether it's a sales page promoting a product or a landing page capturing leads, you can make the most of your website traffic using landing pages.
With an Elementor WordPress theme, it's much easier to build all kinds of landing pages especially with the unique content blocks that come with it. The page builder plugin also includes lots of pre-built templates that allows you to easily setup landing pages on your website with less effort.
3. Useful Built-In Widgets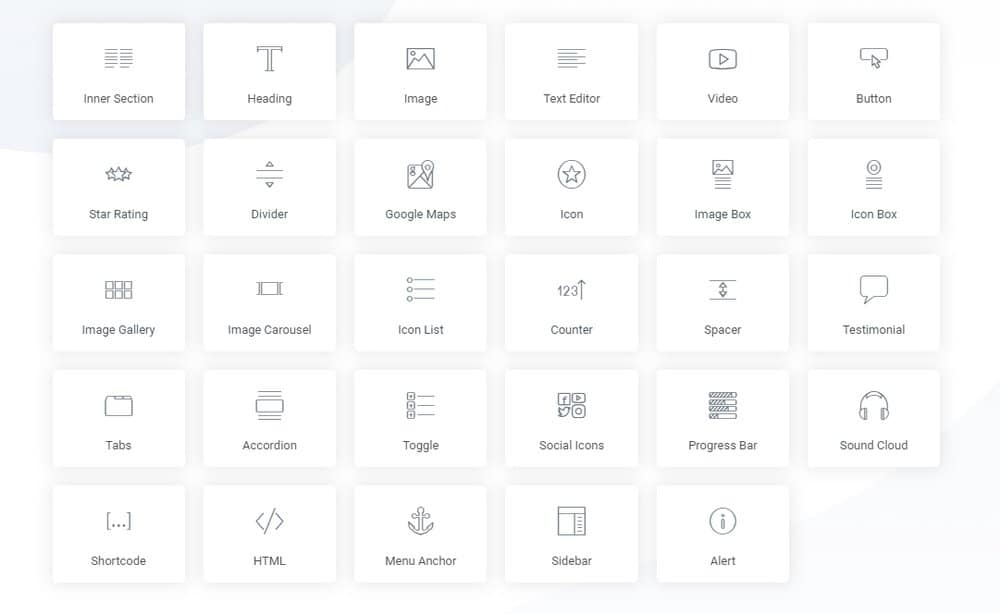 Elementor comes with many useful widgets you can include in your website homepage and page designs such as buttons, forms, countdown timers, and much more.
You can use these widgets to add unique features to your website design.
For example, if you want to add a countdown timer to your homepage to build hype towards a new product launch, you can do so by easily editing your Elementor WordPress theme using the page builder plugin.
4. Save Money On Email Optin Plugins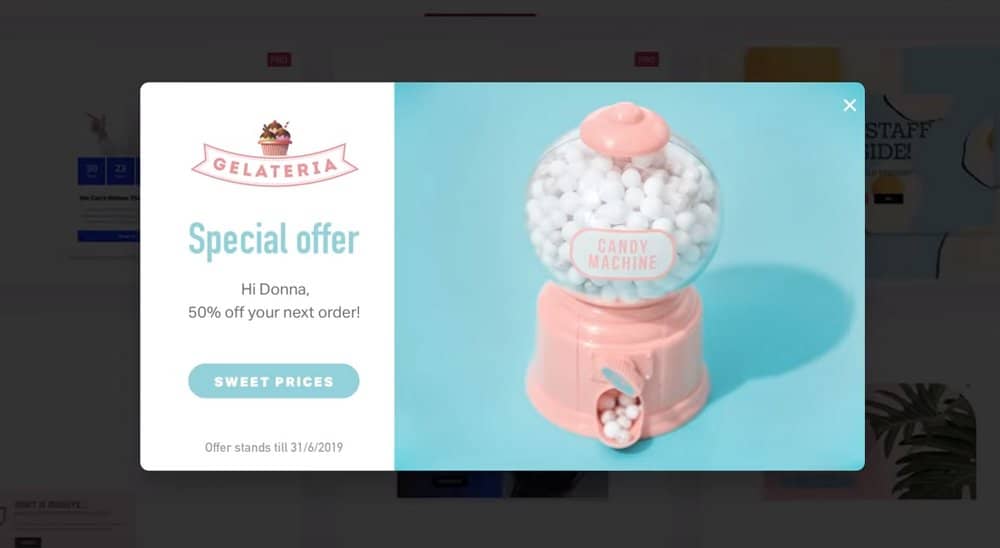 Elementor recently introduced a great new feature that allows you to build email opt-in popups using the page builder plugin to grow your email list with email services such as MailChimp and AWeber.
Usually, you have to pay for premium list building plugins that charge over $20 per month to install email opt-in popup messages on your website. With Elementor, you can build popups with unique designs without having to pay for other plugins.
The popup builder is, however, a feature that comes with the Elementor pro version, which costs $49 per year. It's still a big saving compared to other premium list building plugins in the market.
5. Add Advanced Features To Online Shops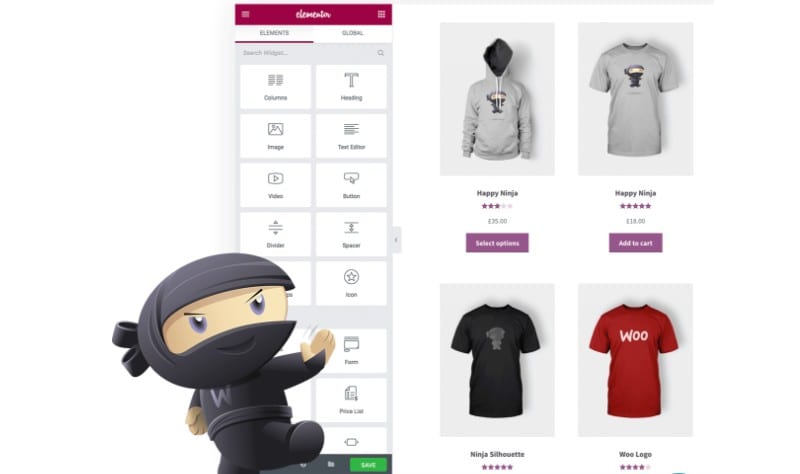 If you're setting up an online store website, then using an Elementor WordPress theme will bring you many great benefits and extended features for making a more effective shop.
Using the plugin, you can create unique product pages or customize existing designs to add useful features, like star rating systems, customer testimonial sliders, product image galleries, add to cart widgets, and more to make your product pages stand out. Elementor fully integrates with the WooCommerce plugin as well.
Start your search for a great Elementor WordPress theme with our handpicked collection below.