Charvi - Coach and Consulting Elementor WordPress Theme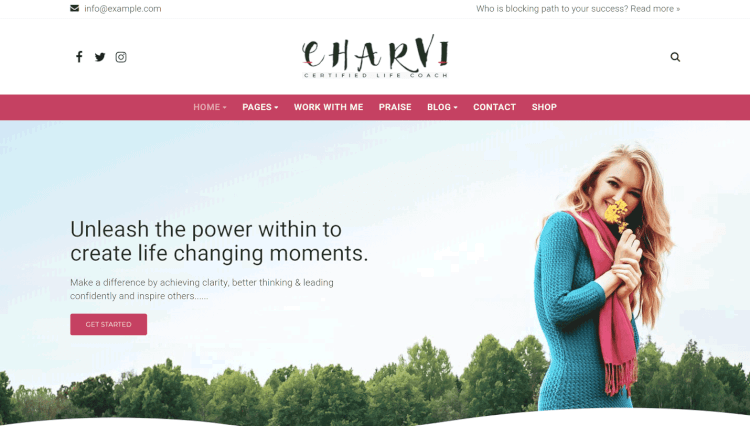 Charvi is an Elementor WordPress theme for coaching and consulting businesses and freelancers. The feminine style of this theme will appeal to a certain demographic, however, thanks to the inclusion of the powerful Elementor page builder plugin, you can easily customize almost every aspect of this theme to ensure it's right for your project.
Hanson - Multi-Purpose Business Elementor WordPress Theme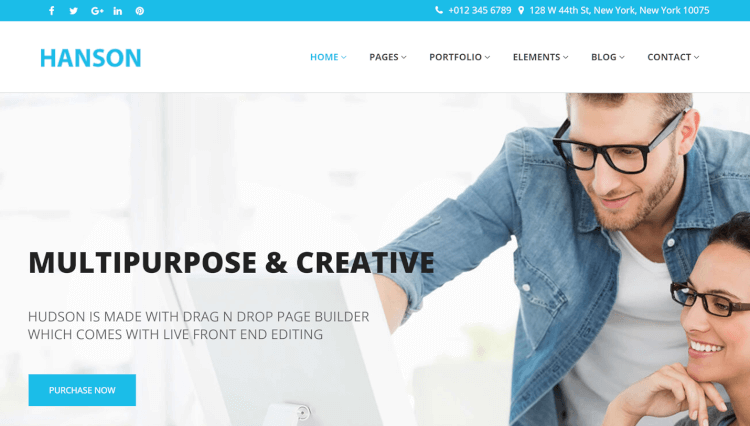 Hanson is a multi-purpose theme that provides you with a range of fully customizable pre-built website designs to help you kickstart your project. Once you've chosen a website demo, you can start making it your own using the theme options control panel and the Elementor drag-and-drop page builder interface.
Kabheen - Modern Wedding Elementor WordPress Theme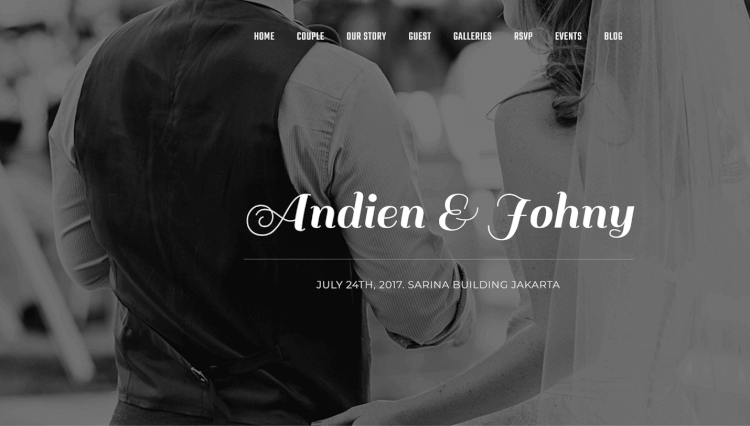 Kabheen is a modern wedding WordPress theme that has all the tools your wedding website is likely to need. With features like an RSVP system, multiple page layouts, photo and video gallery templates, and of course, the Elementor drag-and-drop page builder tool, this theme will help you launch a stylish wedding website in no time at all.
Ayame - Elementor Florist and Gardening Shops WordPress Theme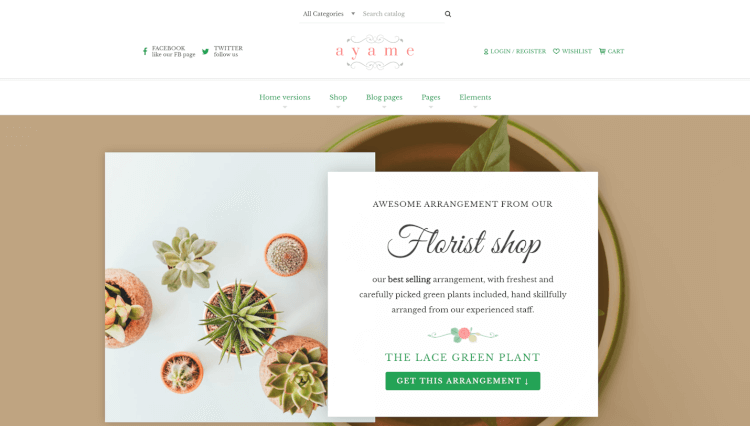 Ayame has been created for florists and gardening businesses that need a suitable design for their website. Whether you simply want to promote your services or list items for sale from your website, the WooCommerce plugin compatibility gives you access to all the features you'll need to do either. The Elementor page builder plugin makes it easy to customize any aspect of your website.
motoCROSS - Motorcycle & ATV Elementor WordPress Theme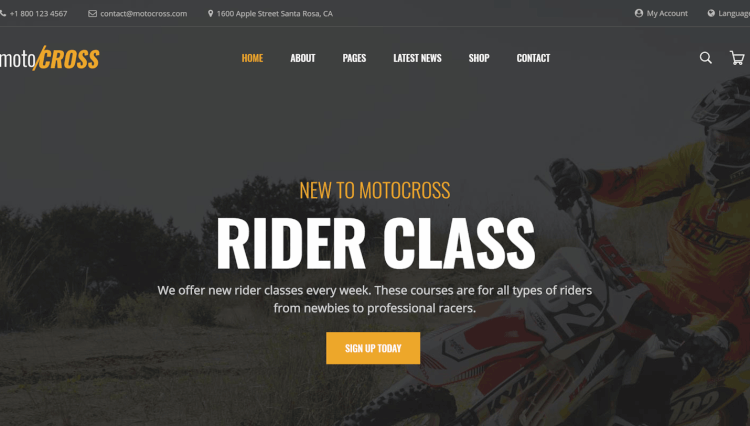 motoCROSS will help you launch an impressive website for your motorcycle and ATV related project. Once you've imported the demo content, you can populate the pre-built layouts with your own text and images through the intuitive Elementor visual page editor interface. Everything is mobile friendly to ensure smartphones users can check out your events and news just as easily as everyone else.
Digitize - Creative Multi-Concept Elementor WordPress Theme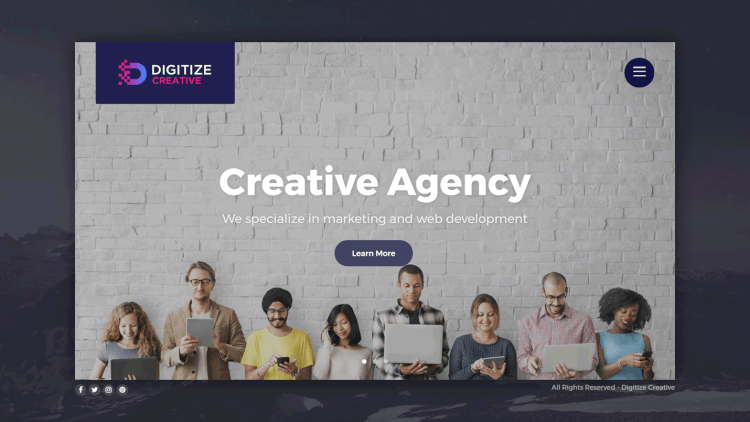 Digitize is a fully customizable multi-purpose WordPress theme that's suitable for a wide range of projects. Not only is this professional WordPress theme packaged with many pre-built website demos, but you can also easily create your own page designs using the Elementor builder and the premium pack of add-ons that are included in the theme package.
Bryte - Multi-Purpose Creative and Corporate Elementor WordPress Theme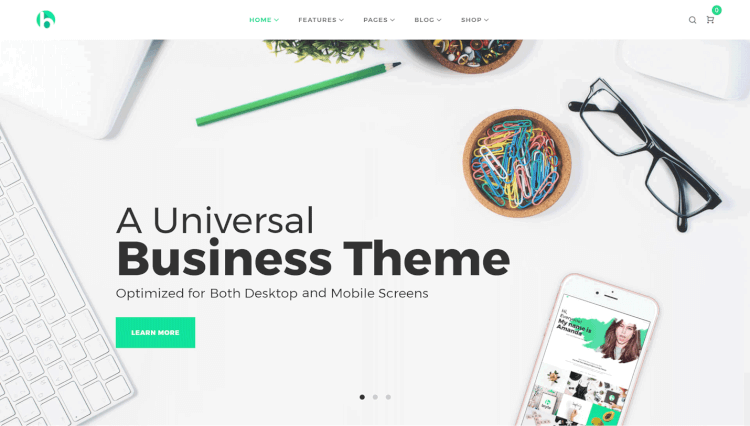 Bryte is another multi-purpose WordPress theme that should be a good choice for creative and corporate projects alike. As well as the drag-and-drop Elementor page builder plugin, Bryte also includes eight different homepage designs and multiple inner page templates. The lifetime access to support and online documentation will ensure you're able to get the most out of this Elementor WordPress theme.
Business Lounge - Multi-Purpose Business and Consulting Elementor WordPress Theme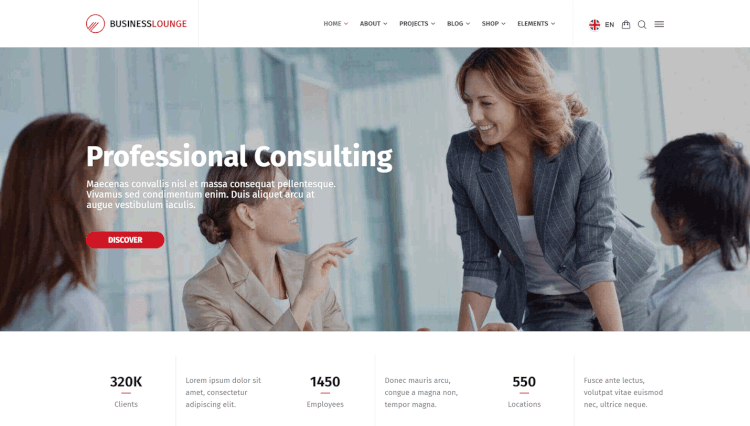 Business Lounge has been designed for consultants and anyone else offering professional services to their clients. However, with 12 business-focused homepage designs to choose from, anyone creating a corporate style website should take a closer look at this theme. As you'd expect from one of the best Elementor WordPress themes, there are plenty of customization opportunities, including an extra page builder plugin in the form of Visual Composer.
Fusion - Creative Multi-Purpose Elementor WordPress Theme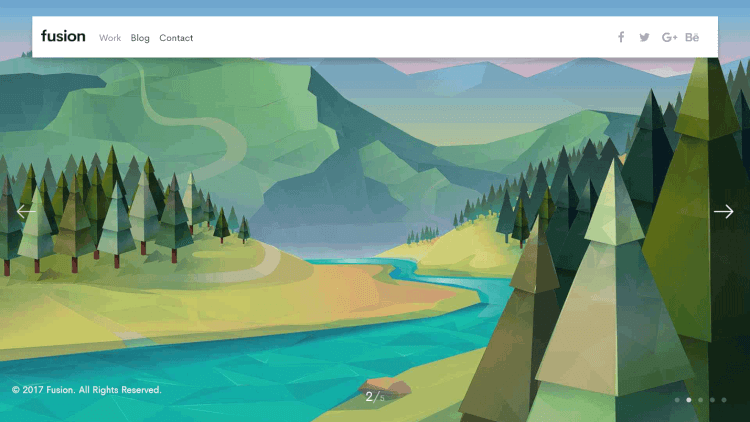 Fusion contains over 100 templates to help you assemble a custom WordPress website that's perfect for your project. As well as the 15 homepage demos, multiple variations of all the essential internal pages any modern website is likely to need are included in the Fusion package. From blogs and online portfolios to business homepages and ecommerce stores, Fusion is ready to take on any web design challenge.
MyListing - Flexible Directory and Listing Elementor WordPress Theme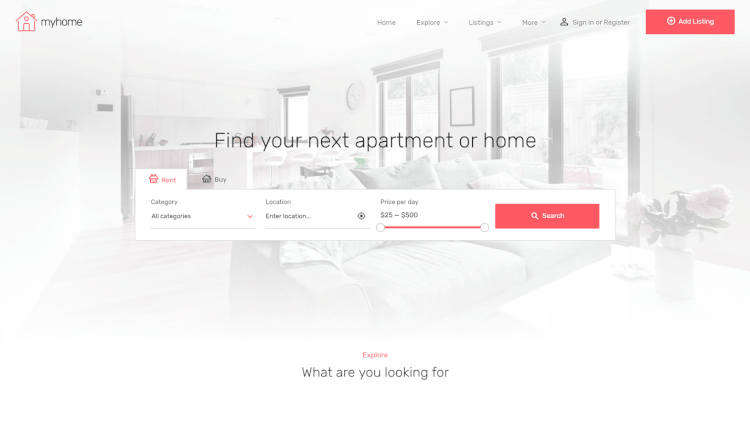 MyListing is a powerful directory and online listings WordPress theme that comes equipped with the Elementor drag-and-drop page builder plugin. When setting up your online directory with MyListing, you can choose from a varied selection of page designs. You also get a good amount of control over how your listings site functions, thanks to the detailed settings.
Beautiful - Artistic Elementor WordPress Theme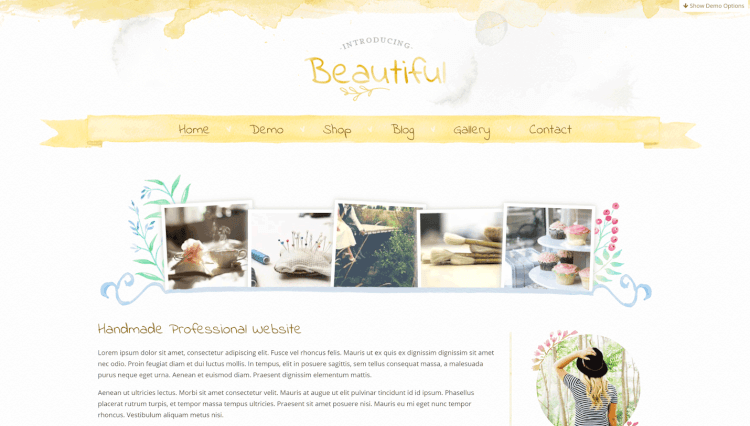 Beautiful has a watercolor style design that comes with six different color schemes. There are also six different header modes to choose from as well as multiple sidebar options. If you want to create a blog that has a bright and colorful appearance, Beautiful could be a great choice.
Bakob - Multi-Purpose Elementor WordPress Theme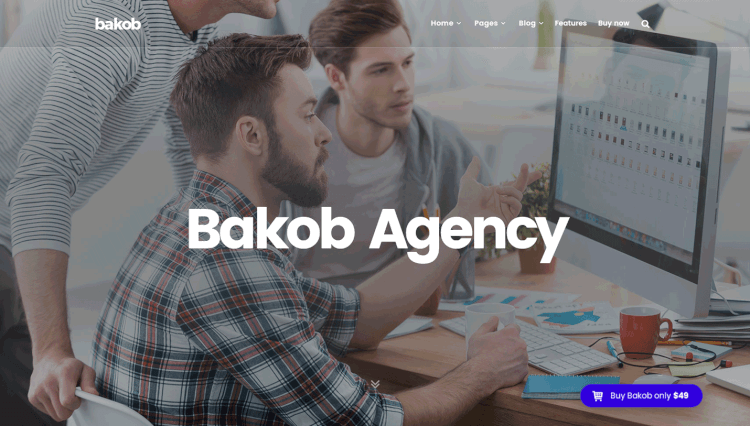 Bakob is a multi-purpose WordPress theme with full page builder support. Although there are multiple website demos to choose from, including agency, portfolio, freelancer, product, business, and ecommerce options, as this is an Elementor WordPress theme, you can easily create your own custom designs from scratch. Once you've uploaded the theme, you can import the demo content and included plugins in just a few clicks.
Boutique Kids Creative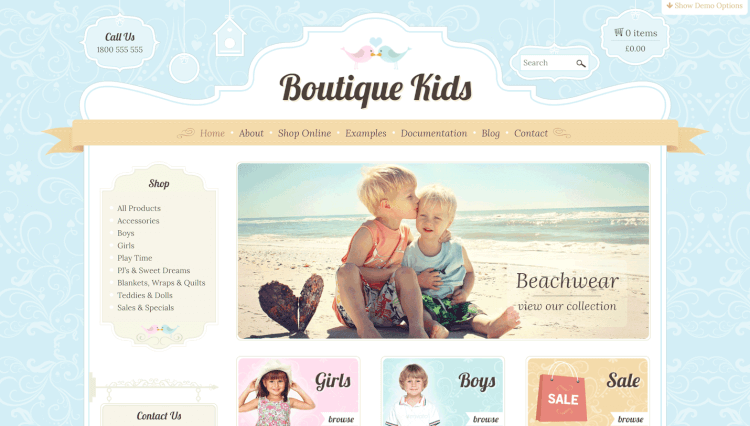 Boutique Kids is a blogging WordPress theme aimed at those creating child-focused websites. To help you quickly set up your website, there's a good selection of pre-set color palettes, border styles, and sidebar configurations. However, thanks to the inclusion of the Elements page builder tool, you can customize many aspects of your website with this theme.
Safaria - Safari and Zoo Elementor WordPress Theme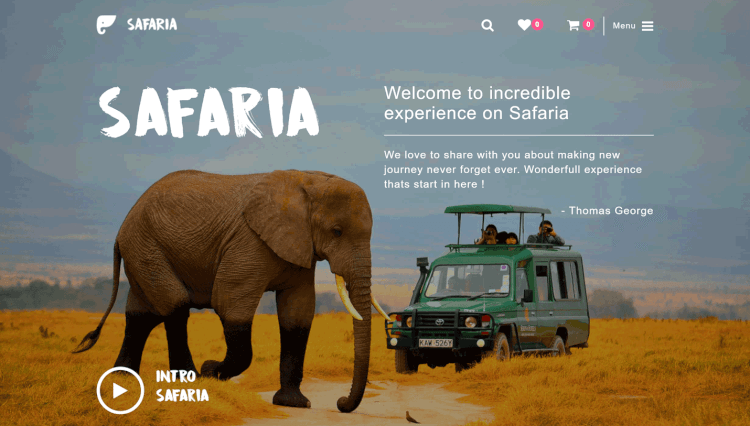 Safaria has the perfect look to help you promote your safari park, zoo, or family farm online. Thanks to its stylish design, even animal or wildlife bloggers could make great use of Safaria. If there are any aspects of Safaria that aren't quite right for your project, you can easily tweak them through the live page builder interface – just one of the many benefits of choosing an Elementor WordPress theme.
Pastel - Floral Art Elementor WordPress Theme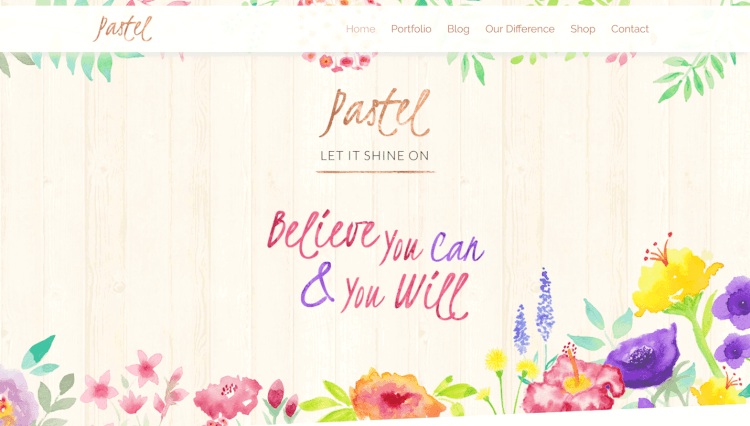 Pastel is another floral art inspired option in this collection of the best Elementor WordPress themes. Whether you're creating a traditional website, a blog, or an online shop, Pastel and its WooCommerce support provide you with plenty of page templates to work with. There are also hundreds of Google Fonts to choose from and a range of layout options and settings.
Ventura - Industrial Elementor WordPress Theme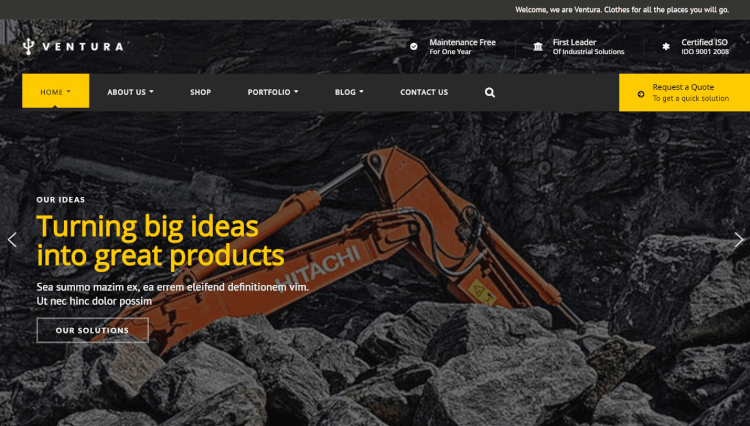 Ventura is an industrial WordPress theme that has six business-friendly homepage layouts. You'll also find demo content for all the other pages your site will need. Being able to choose from the selection of pre-built layouts and templates gives you lots of creative freedom. However, using the Elementor drag-and-drop page builder opens up even more opportunities to build a custom website with WordPress.
Leafy - Minimal Elementor WordPress Theme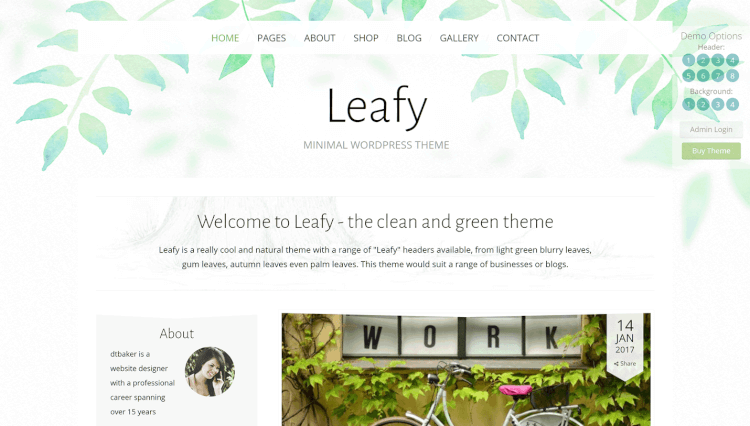 Leafy is a minimal WordPress theme for creating blogs and online shops. If you'd like your website to have a floral inspired design, then Leafy could be a good option. Thanks to the installation wizard, you should have no trouble setting up your new website. You also have the option of using the Elementor page builder plugin to personalize the design of your website to make it your own.
Summer - Ecommerce and Blogging Elementor WordPress Theme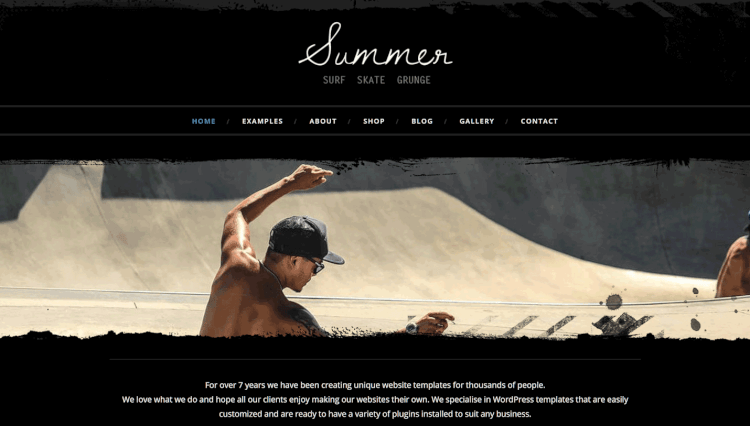 Summer comes in two main variations, including a darker design. There are also four header layouts to choose from and a good set of customization options. As you'd expect from one of the best Elementor WordPress themes available, all of the pre-built content can be edited with this intuitive drag-and-drop page builder tool.
Foliage - Creative Elementor WordPress Theme
Foliage has a hand painted look that is well suited to artist and creative website projects. Like many of the best WordPress themes built with Elementor, you get a selection of header modes and color schemes to choose from when building your new website. Whether you want to redesign the Foliage layouts or simply tweak their appearances, this theme and Elementor make it possible.
Child Creative - WooCommerce Elementor WordPress Theme
Child Creative is a business WordPress theme that's ideal for promoting your child-related products or services. With full WooCommerce support out of the box, you can easily list items for sale or download from your website. However, this theme can also be used to create a more traditional business website or blog.
Tendril - Blog and Shop Elementor WordPress Theme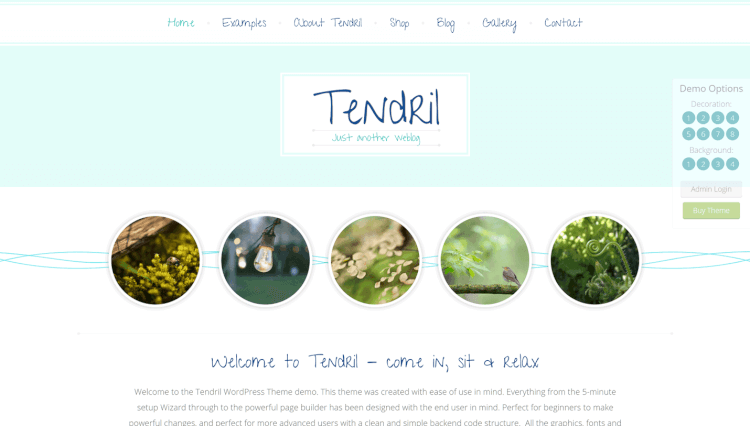 Tendril could be a good match for your website if it has a focus on art, the outdoors, environmental issues, or crafts. The ecommerce support of Tendril gives you the option of creating an online store with this theme or adding a few products or services for sale to your regular website. If you're using this Elementor WordPress theme to showcase your creative talents, it only takes a few clicks to give your audience an opportunity to purchase your work, direct from your website.