55+ Best Instagram WordPress Themes & Plugins 2023 (Free & Pro)
Instagram is one of the most popular social networks and by choosing an item from this selection of the best Instagram WordPress themes (and plugins) you'll be able to easily integrate Instagram with your website.
Unlike many of the other leading social networks, Instagram is 100% focused on visual content. Images and videos are what's shared on Instagram and by choosing the right tools, you can easily display this content on your WordPress website.
Whether you want a stylish way to display the latest content you've posted to Instagram on your WordPress website, or you'd rather display Instagram content from other users, these tools can help. Often setting up the Instagram integration is as easy as entering a username. The latest Instagram posts from that user will then be displayed on your website.
Of course, many of the best Instagram WordPress themes (and plugins), include much more advanced features. This can include displaying content from multiple user accounts, using tags to determine which Instagram content is displayed, and many more settings and controls. Popular Instagram WordPress themes (and plugins) will also make it easy to control how the content from Instagram is displayed on your website. These settings can cover the size of the images, how many items to display at a time, which layout style to use, and much more.
Repurposing your Instagram content on your website is a great way to upgrade your site and connect with your visitors in new and interesting ways. Whether you're already active on Instagram or have yet to start telling your story on this growing social network, these Instagram WordPress themes (and plugins) are for you.
Take a look at our tips for finding an Instagram WordPress theme, our tips for promoting Instagram using WordPress, then dive into the collection to find the solution that's right for you.
The Best Instagram WordPress Themes & Plugins
Check out our list of the best Instagram-compatible themes and plugins for more inspiration.
5 Tips for Promoting Instagram Using WordPress
WordPress makes it much easier for combining your Instagram with a WordPress website to help you promote your Instagram channel to your website visitors. This allows you to convert your visitors into followers and grow your Instagram channel.
1. Choose a Visually Appealing Theme Design
Instagram is a social network that prioritizes visual media. So the first step to making an Instagram-friendly website is to choose a WordPress theme with a visual design where you can include lots of images and videos.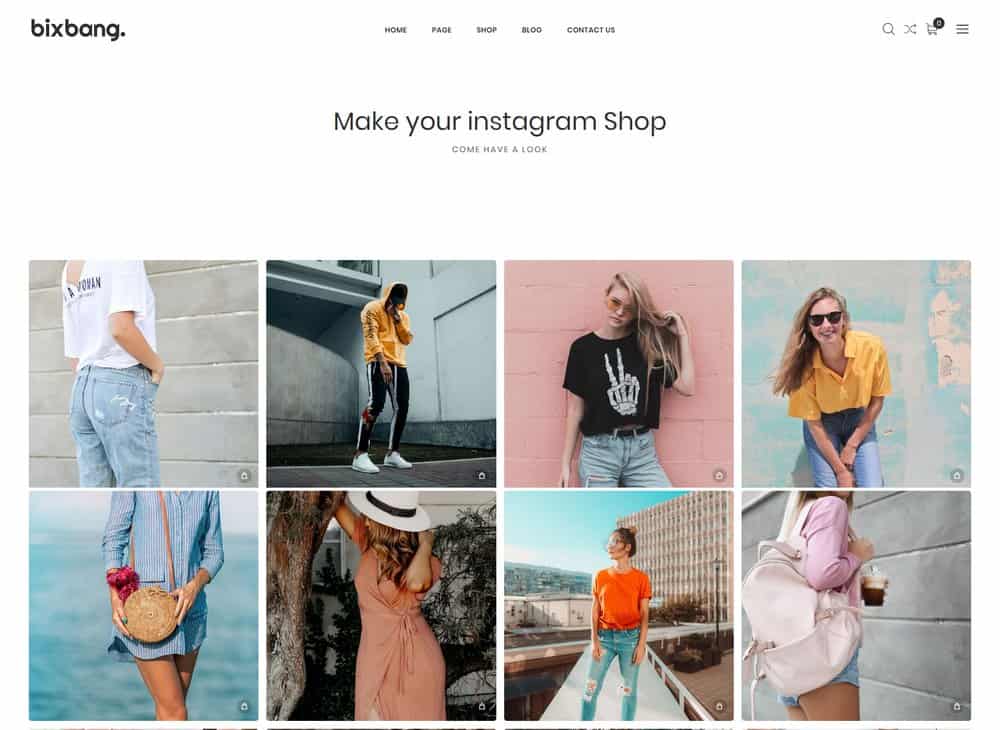 Find a theme for your website with a modern design that also supports page builder plugins such as Elementor and WPBakery page builder. With these plugins, you'll be able to easily customize the website design to add new sections and Instagram feeds to your homepage.
2. Add an Instagram Feed
Adding an Instagram feed to your website can help promote your Instagram channel more easily. For example, if you're a travel blogger, you can highlight the best moments of your journeys on your website using a curated Instagram feed.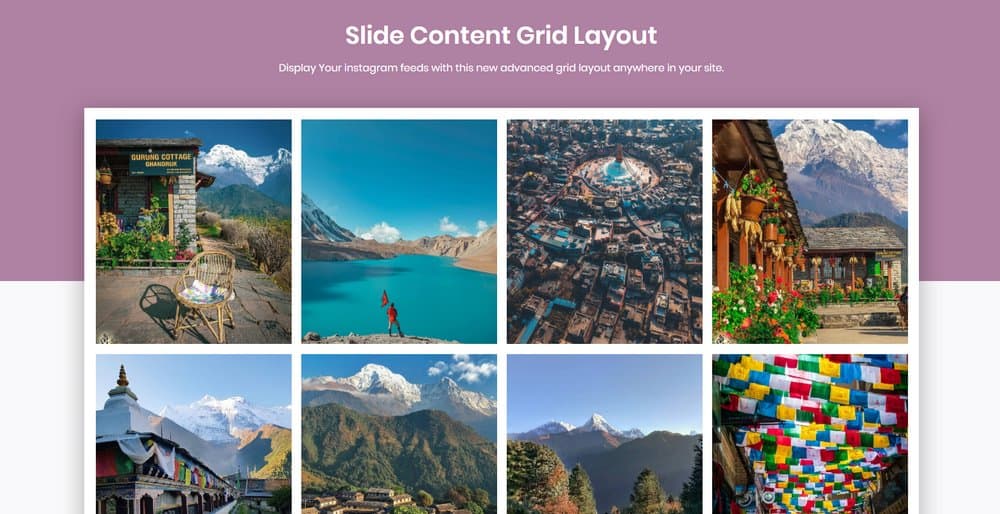 There are many great plugins, such as AccessPress Instagram Feed plugin, you can use to integrate your Instagram feed with your WordPress website even while including the descriptions of your posts.
3. Use Instagram Posts as Testimonials
If you have a business website or a brand that use Instagram for promotions, you can also use Instagram posts to create a more social and user-friendly testimonials section on your website.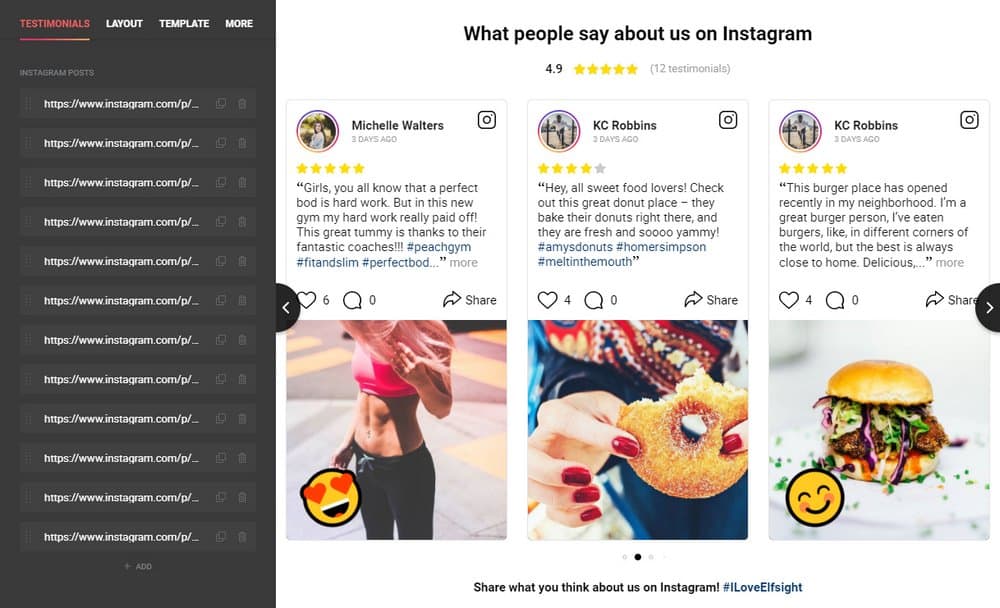 Instagram Testimonials plugin is the perfect tool for creating such testimonials sections while featuring customer reviews on Instagram and even influencer posts with added features such as a star rating and emoji reactions.
4. Create an Instagram Portfolio
Combining Instagram with WordPress can also benefit many designers, artists, and photographers to create a more attractive and curated portfolio to not only promote their Instagram accounts but also to get more clients.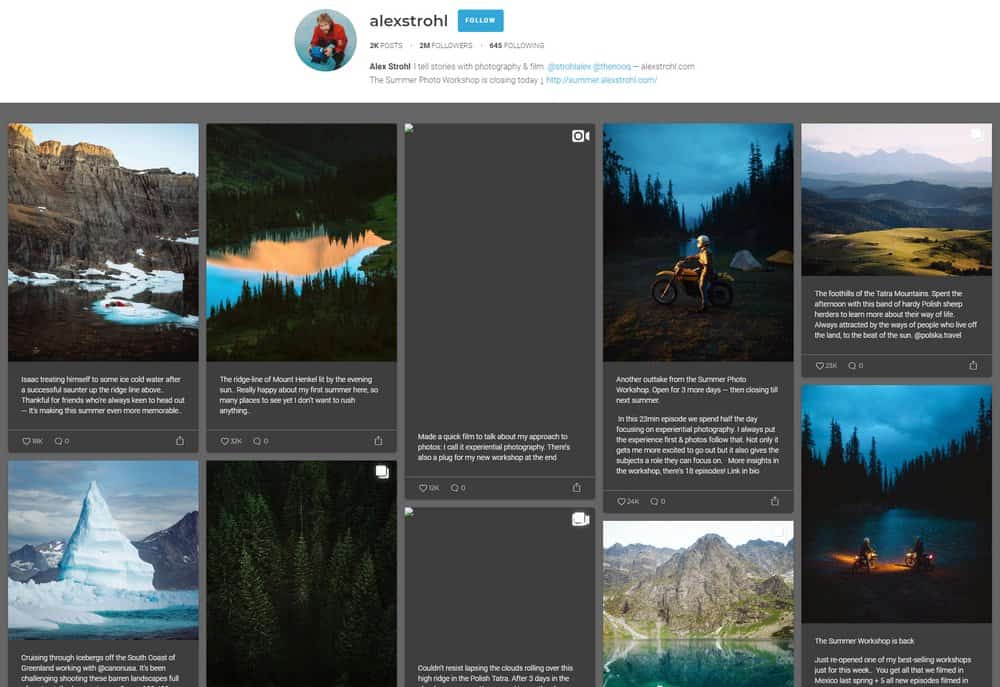 You can use a plugin like Grace Instagram Feed to easily import photos from Instagram to create a beautiful portfolio page on your WordPress website with grid, masonry, and even as carousel layouts.
5. Embed Instagram Photos in Blog Posts
Another great way to promote your Instagram posts and photos is to embed them in your blog posts and pages.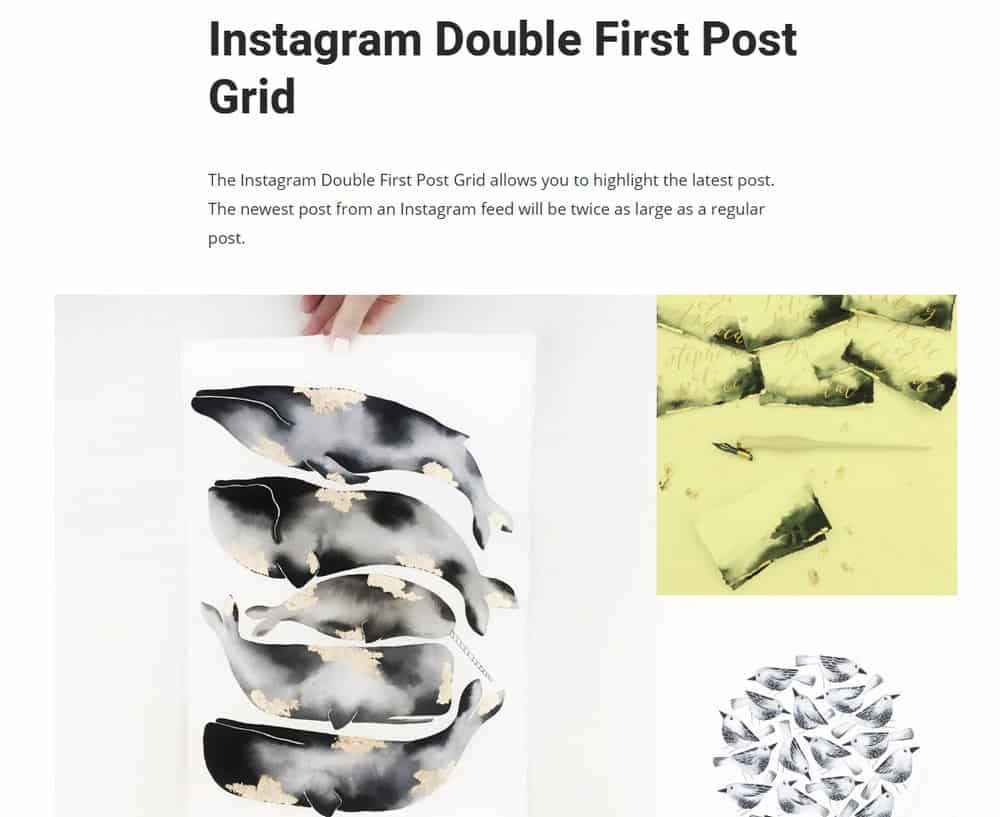 Inster is a great plugin you can use to add a fully responsive Instagram photo grid to your blog posts and pages. This plugin acts as a content block for the new Gutenberg editor, allowing you to easily insert an Instagram image gallery to your posts. It also includes a lightbox and image hover animations as well.