55+ Best CV and Resume WordPress Themes 2024 (Free & Premium)
Creating a CV or resume website with these WordPress themes is an effective way to promote yourself, your skills, and your services online.
Whether you're brand new to web design and WordPress or an experienced coder, this collection of the best CV and resume themes will help you launch a stylish and professional website with very little effort. The themes in this collection all have at least one pre-built website demo that can be used as the foundation for your own online resume. Some of them even have multiple pre-built designs to choose from, giving you plenty of options for your online CV or resume website.
After you've brushed up your knowledge on how to build a resume or CV website with WordPress, this collection is a great place to go next.
Once you've imported the demo content, you can start adding your own content to the pre-built templates. Typical templates found in these resume WordPress themes cover the about me page, the employment history section, an online portfolio area, and the educational details overview page. You can also use the blogging capabilities of WordPress and the blog post templates found in these themes to start publishing regular updates and news on your site.
Regardless of what type of opportunities you're looking for, including new employment, more freelance clients, or prospective partnerships, this collection of the best CV and resume WordPress themes can help. They're also suitable for a wide range of industries, fields, and sectors, so whatever area you want to work in, you'll find an appropriate design here.
Don't forget to also check out our tips for using WordPress for your resume or CV.
5 Tips for Using WordPress for Your Resume Or CV
One of the biggest mistakes most professional make with resume and vCard websites is trying to make the website look similar to a print-out resume. Don't make that same mistake. The whole point of a resume website is to offer a unique way to explore your skills, experience, and portfolio.
If you're planning on a making a resume website, here are a few tips to help you make it even more professional.
1. Use A Captivating Header Section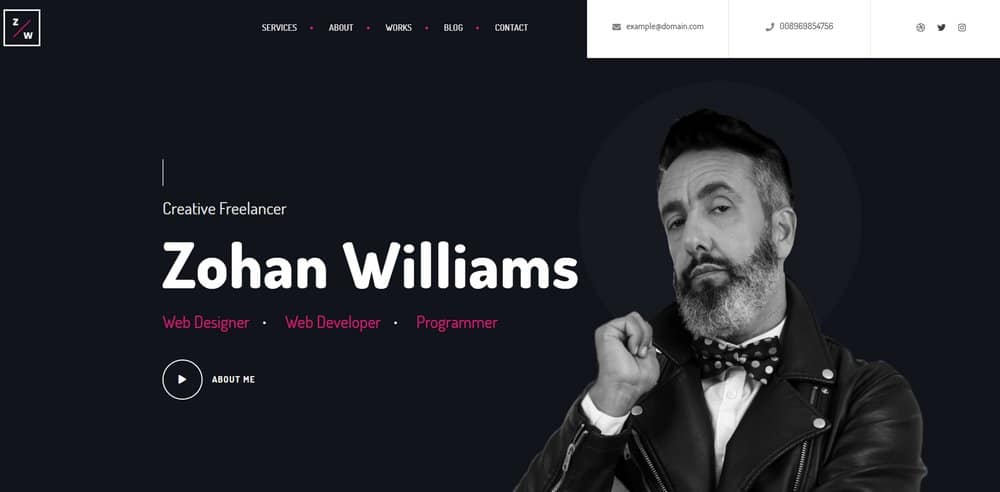 The header section of your resume website is the first thing people will see when visiting your website. This section should be able to effectively summarize who you are and what you do to properly introduce yourself to your visitors.
Use a clean and simple header section to include your name and title so that anyone who visits your website can know in an instant what kind of a professional you really are.
2. Introduce Yourself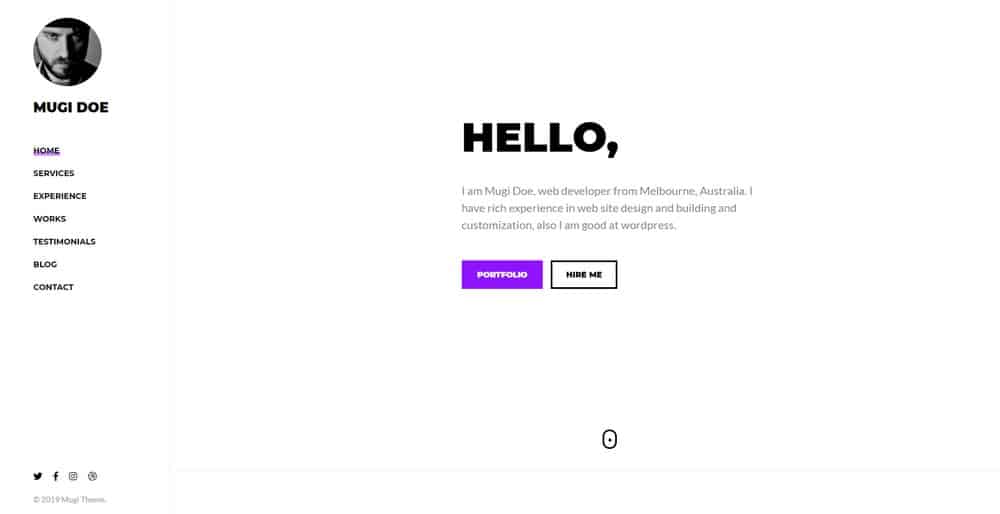 Much like any other resume or CV, your resume website should also include a small bio section describing your background, experience, and past work. Use a section on your homepage to include a short bio about yourself and your work.
Try to keep this description short and simple. You wouldn't want to bore your visitors by detailing the entire timeline of your work history.
3. Showcase Your Best Work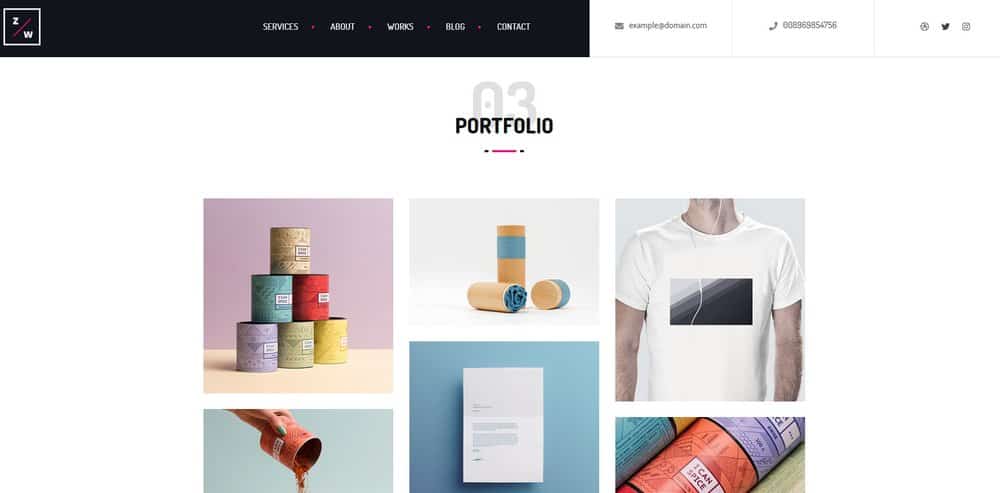 The portfolio is arguably the most important part of a resume website. This is where you show off your best work and it's what most client use to judge your skills and capabilities.
Make sure that you pick a WordPress theme with not only a creative portfolio section but also one that has an effective single project page design for including more details about each project on your portfolio.
4. Describe Your Skills And Services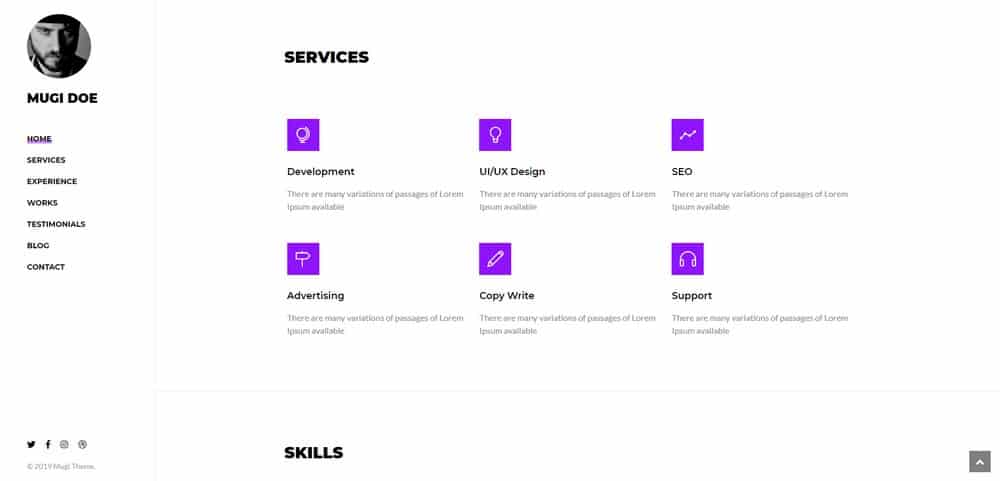 Most professionals usually offer multiple types of services to clients. For example, a copywriter would offer web copy, product copy, blogging, ebook writing, many other services.
You can neatly showcase all these services on your website to attract more clients. Make sure to pick a WordPress theme that includes a creative services section design.
5. Include A Functional Contact Form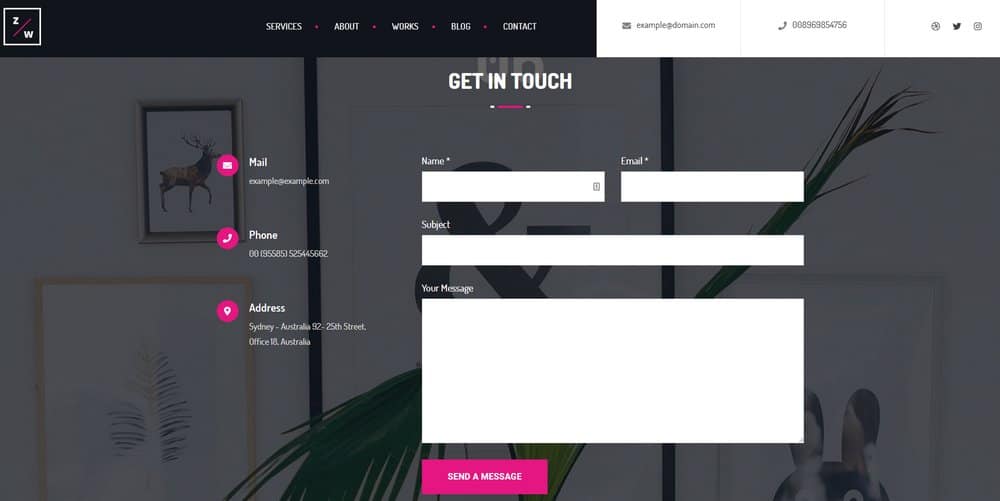 Once you convince your potential clients of your skills, experience, and work, you should also provide them a simpler way to get in touch with you for inquiries and quotes.
Don't make the mistake of adding a contact section on your website with just an email and links to your social media profiles. Make sure to include a proper and functional contact form that clients can use to write a message and send it to you directly from the website.
The resume WordPress themes we handpicked for this collection supports all these features and more. Check them out.