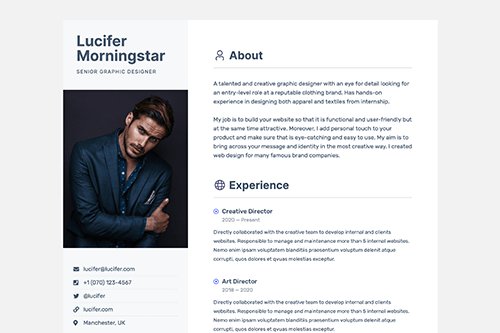 Introducing Resume
Our free, stylish resume WordPress theme is super-simple, but completely flexible for adding your own experience, personal information, and portfolio details.
You can use drag-and-drop functionality to build your own free CV website with WordPress, and also let potential employers contact you with a few clicks.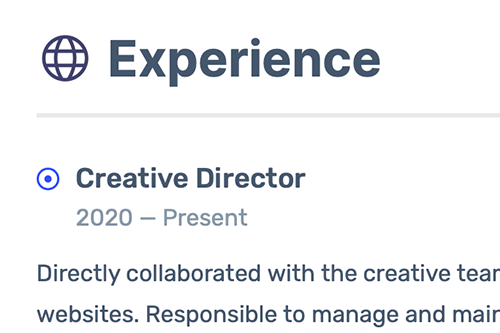 Your Own Experience
Our free resume WordPress theme puts you fully in control of your online presence, with every feature you'd need in a simple online CV. In particular, you can add your own experience (in both education and work), with positions you've held, and the years you've held them.
Layout options include a left or right sidebar, light or dark versions, or full-width pages, depending on the look you're going for.
Plus, your free online resume website will look stunning on desktop or mobile devices.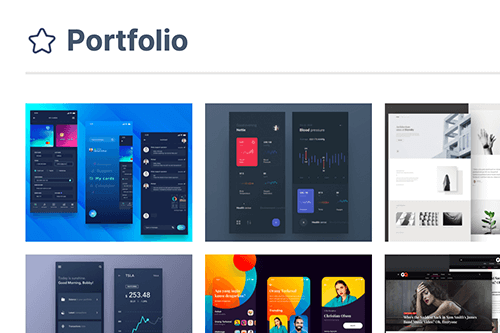 An Online Portfolio
In addition to sharing your own work and education experience, you can also feature images from your portfolio to give your resume a visual feel.
Upload photos, UI screenshots, or design projects, show them large or small, and even link off to the original sources themselves as well.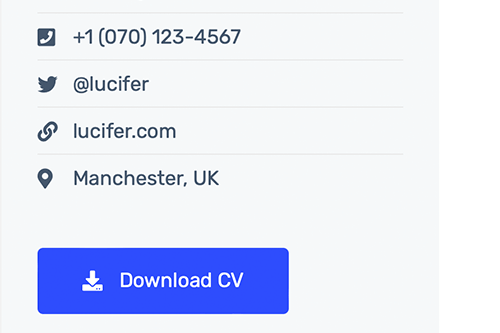 Drag & Drop Your Own Resume
Our free resume WordPress theme is packed with other features to appeal to potential employers, including social media integration, the ability to share your location, let them directly download a PDF or printable version of your resume, and much more.
It's easy to build a resume that you can be proud of, with no technical expertise required (it's even easier than having to customise a local document template in some ways!)