How to Build a Resume or CV Website With WordPress
Having a resume website is not just a convenient way for the employers and clients to find more information about you, it's also about standing out from the crowd.
While most job seekers apply for a job by sending an email with their PDF resume attached, you will be among the few who has a website for a resume. But, will it work? Yes, of course!
According to a survey conducted among 300 hiring managers, 56% of them have reported that they were impressed by job seekers with a personal website. However, out the 1,200 job seekers who participated in the survey, only 5% had a website.
Take advantage of this opportunity to stand out and increase your chances of landing your dream job by creating a website.
You don't have to be a web designer or a developer to build a website. Thanks to WordPress, you can do it all by yourself with no coding or web design experience. We'll show you how.
Get everything you need to build your next website with one simple subscription. From $16 per month, get unlimited access to nearly 2 million WordPress themes, web templates, fonts, graphics, and photos.
Why Create A Resume Website?
As a job seeker, you may be well aware of the painful process of keeping your resume updated and having to edit and save it as PDF each and every time when applying for a new job.
To make things worse, your PDF resume is not interactive. If you're a designer, you can't show a gallery full of your best designs or include testimonials from your previous clients in a PDF.
With a resume website, you can do all that and more. In addition, a resume website will also show the employers how serious you are about finding a job in your favorite field. And, more importantly, it will make you more discoverable. Imagine someone finding your website through Google and offering you an incredible job offer at a developing startup.
You won't have those benefits with a PDF or a printout resume.
Why Choose WordPress?
There are many sites you can use to create an online resume, like LinkedIn, About.me, Behance, and Kickresume. But, these sites lack customization and limits your options of personalizing your resume.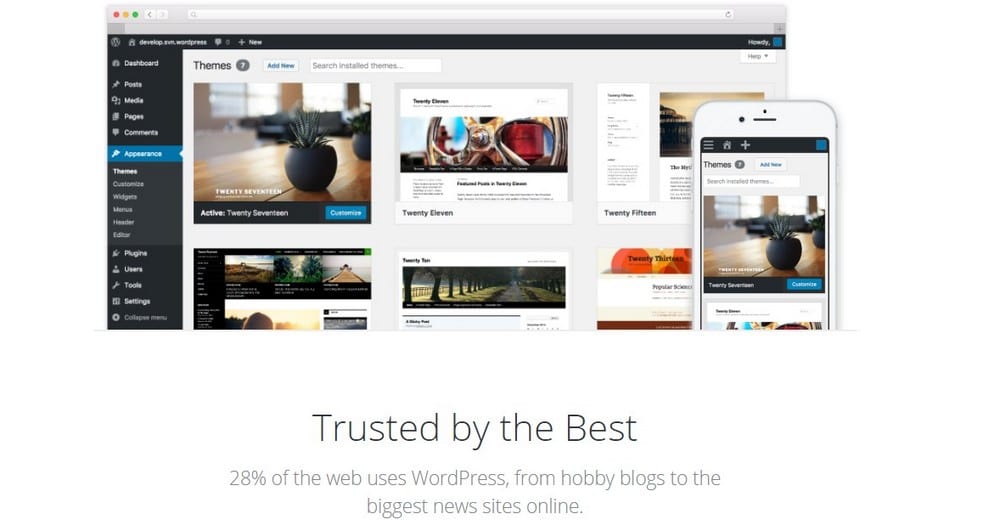 Personal branding is the key to building a killer resume website and WordPress offers all the tools and features you need to achieve that easily.
With a WordPress resume website, you get to choose your own unique design for the website, use your personal domain name as the URL, feature your best work in a stylish portfolio, and include lots of testimonials from your clients and previous employers.
Heck, even some of the world's most popular professionals and celebrities, such as Katy Perry, Snoop Dogg, LL Cool J, and many others also use WordPress to power up their personal websites.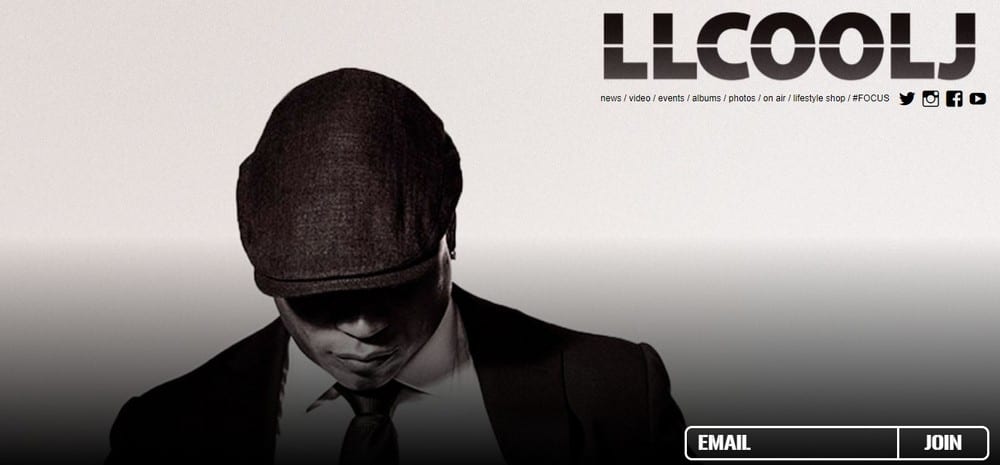 More importantly, making a website with WordPress is extremely affordable. You can make a website for less than $100 and set it up all by yourself.
How To Find A Resume WordPress Theme
The first step to building a resume website is finding the perfect WordPress theme with a design that matches your personality. You also need to find a theme that includes specific features for effectively showcasing your personal information.
1. One-Page Resume Design
A resume website should feature a one-page design for easier viewing. Having to go back and forth between pages to learn about your personal information will offer a bad experience to the visitors.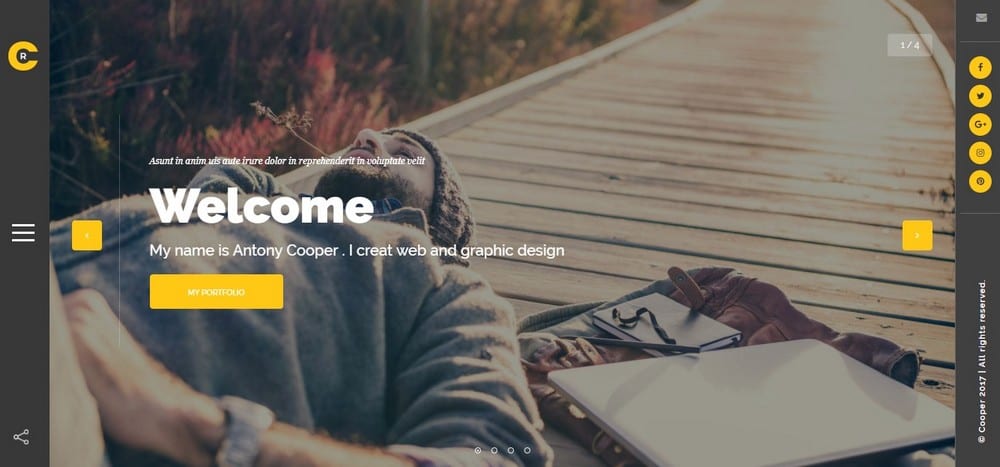 [Example:  Cooper WordPress theme]
Make sure to find a theme with a one-page design that packs all your information into a great user experience.
2. A Portfolio Section
Every personal website should have a portfolio section with a gallery full of images that capture your best work. It doesn't matter if you're a designer or a writer, you can still use an image gallery to showcase your work.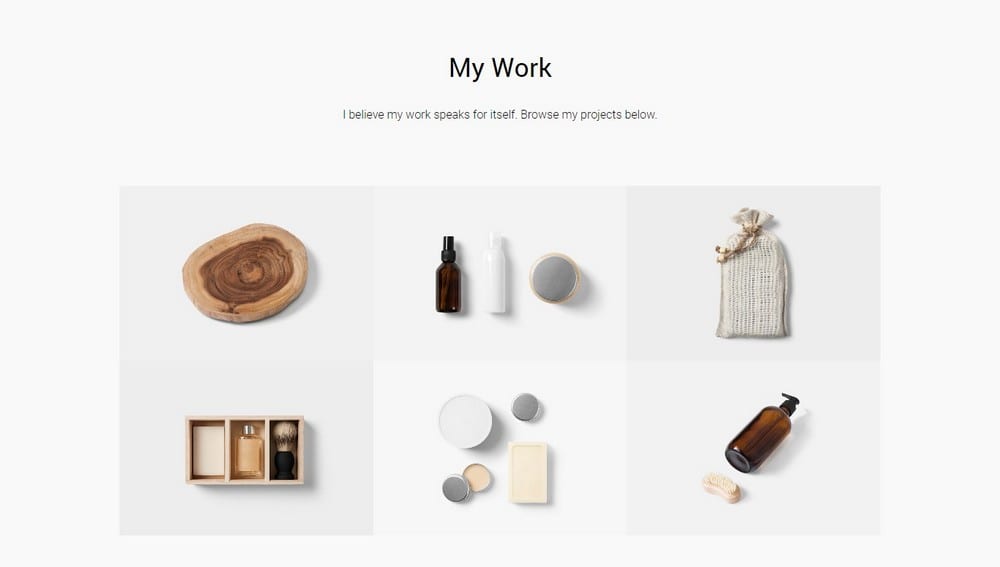 [Example:  Miresume WordPress theme]
Look for a theme that comes with a beautiful image gallery to create your portfolio.
3. Testimonials Section
Instead of telling your potential clients and employers how good you are, why not have your previous clients tell it for you. You should have space in your resume website to feature testimonials from your previous employers.

[Example: Squareroot WordPress theme]
Most WordPress themes come with a slider for showcasing testimonials in a beautiful way.
4. A Contact Form
A functional contact form is a must-have feature for all resume and personal websites. Also, try to find a theme that lets you link to your social profiles as well. This way, people will have more than one way to get in touch with you.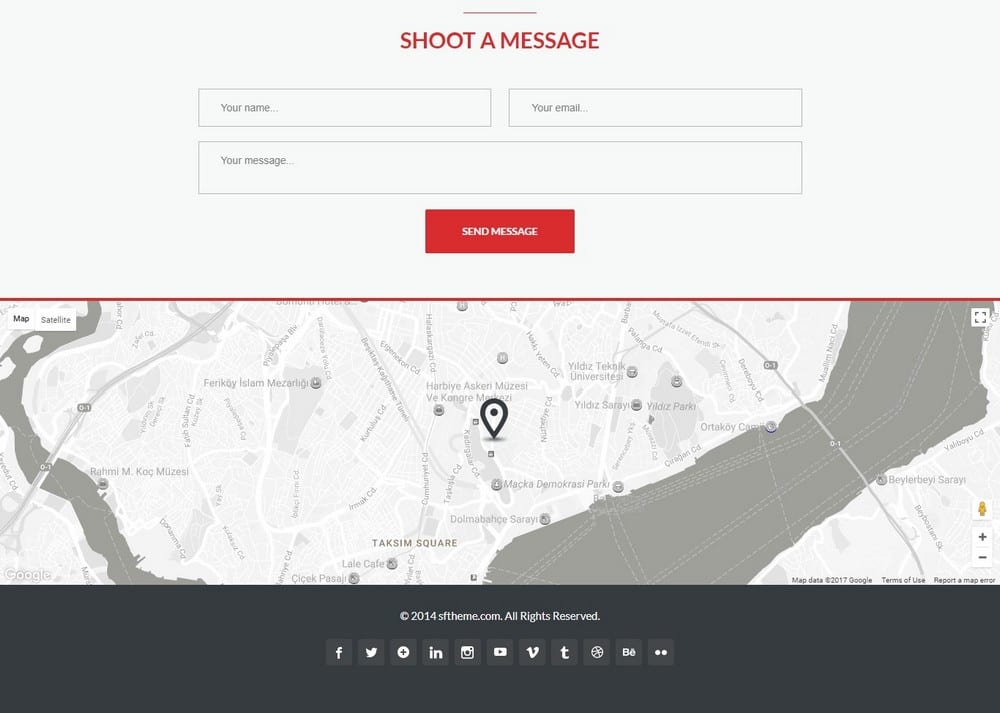 [Example:  One WordPress theme]
Check out our handpicked collection of the best resume WordPress themes to quickly find a great theme to build your website.
How To Build A Resume Website
Building the website is much easier when using WordPress. You can get it done in 3 simple steps.
Step 1: Buy A Domain Name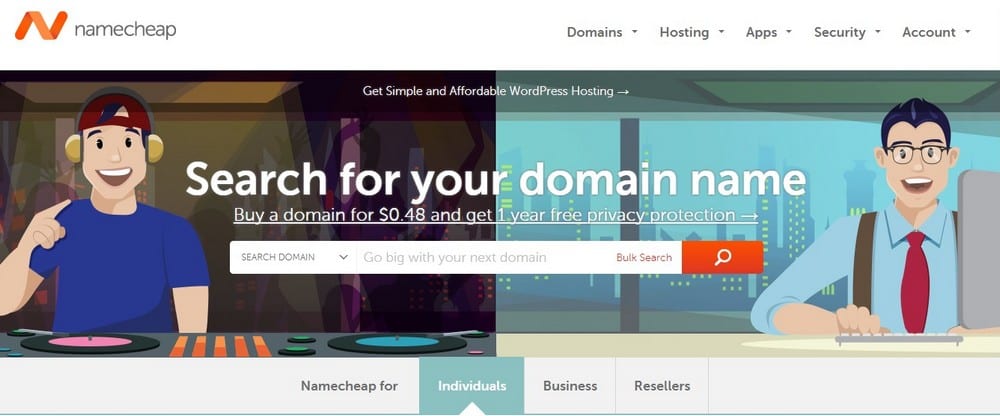 First, you need to buy a domain name to give an identity to your website. The domain name of a resume website should be personal. You should use your name as the domain name.
You can buy a domain name for less than $10. Get it from a reliable domain name registrar, like NameCheap.
Step 2: Buy Web Hosting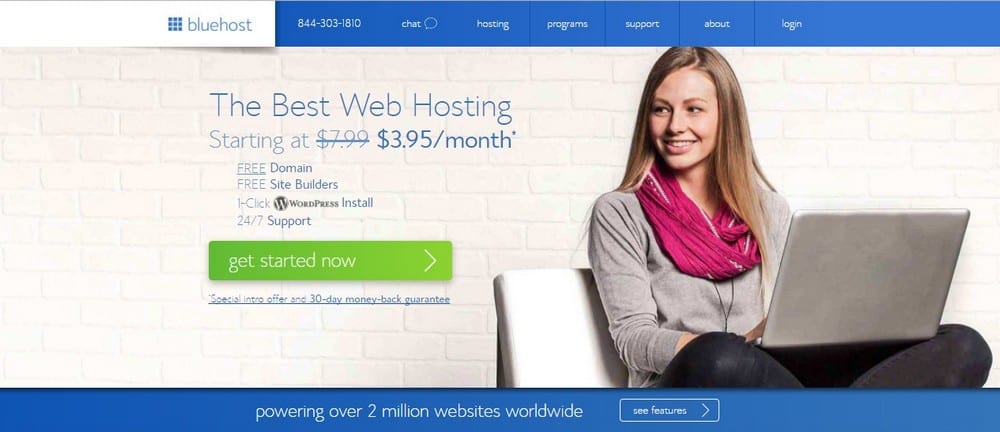 The web hosting provider you choose to build your website will be responsible for keeping your website online and protecting it from hackers and malware. So, make sure to find a web host with a good reputation.
Bluehost is a great platform that hosts more than 2 million websites. The site offers hosting plans starting at only $3.95 per month.
Step 3: Install WordPress And Customize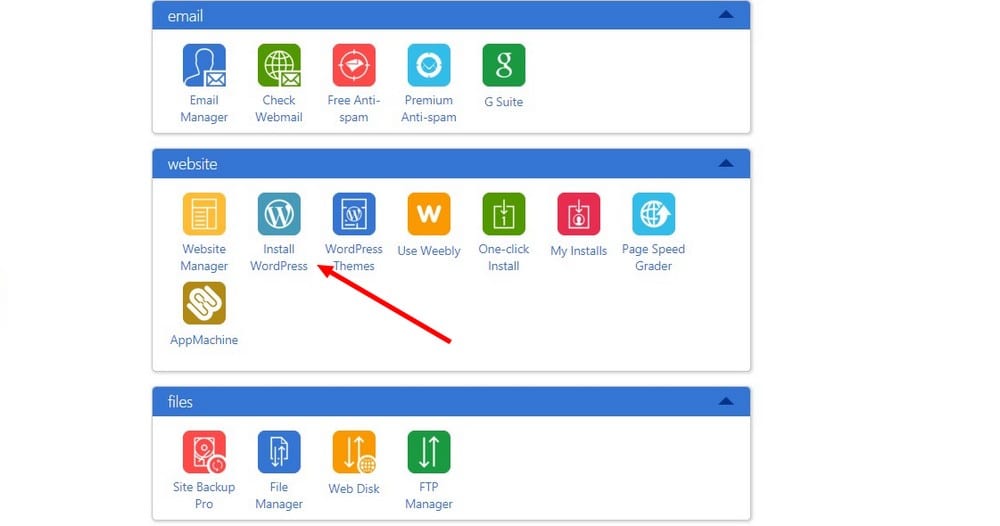 Installing WordPress is the easiest part. If you pick the right web host, you'll be able to install WordPress with just a few clicks.
Then, you can upload your WordPress theme and start customizing your resume website.
It's that simple.
Summary
Building your resume website is only the first step in the process of landing a job. Now, you can add your website in the bio of your Twitter, LinkedIn, and other social network profiles to make the website more visible. Include the link in your email signature and business cards as well.
Then you can start applying for new jobs or sit back, relax, and enjoy receiving job offers from everywhere.