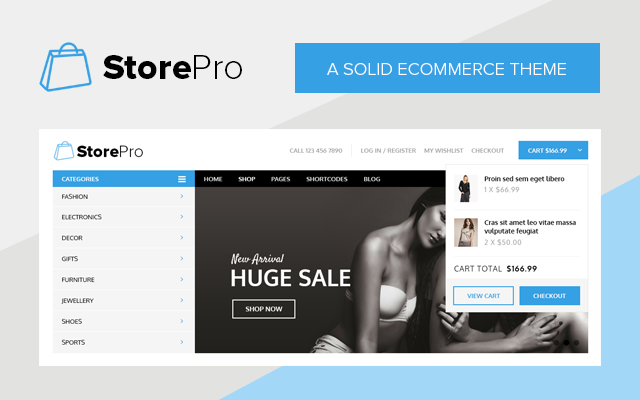 We are working on a new ecommerce theme called "StorePro". This is a clean and beautiful theme with many stunning features. Built-in social sharing, easy navigation, product quick view and powerful responsiveness will be found in this theme. StorePro will use most powerful WordPress ecommerce plugin, woocommerce. Check some features of StorePro theme:
1. Multiple categories and subcategories are on finger tips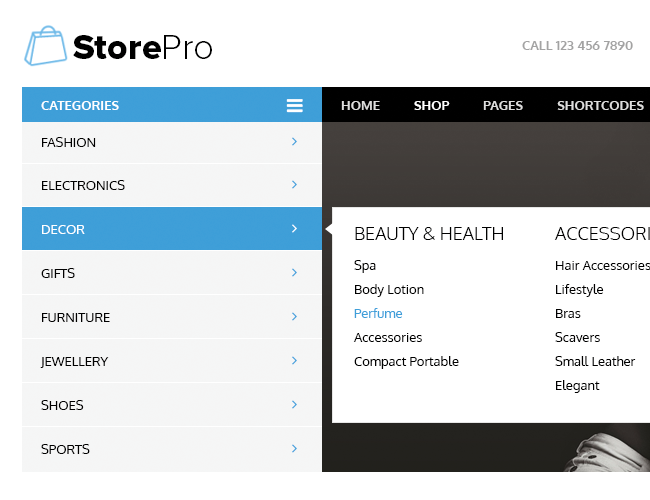 2. Quick view products in popup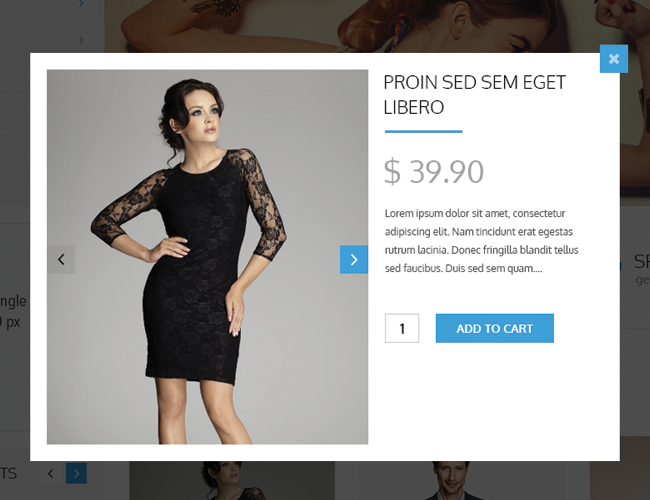 3. Product slider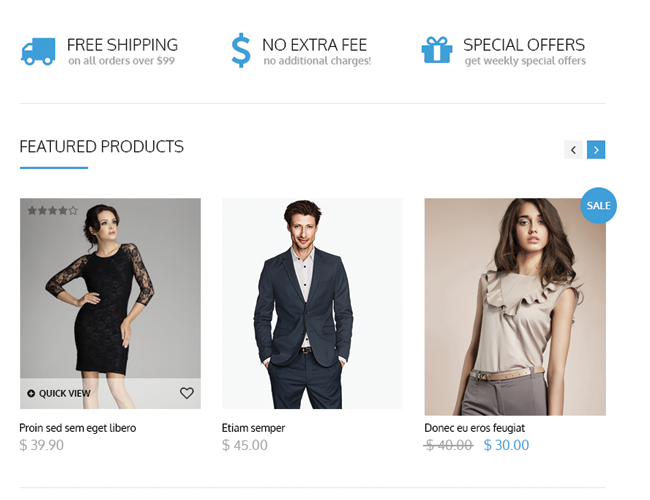 4. A complete single product view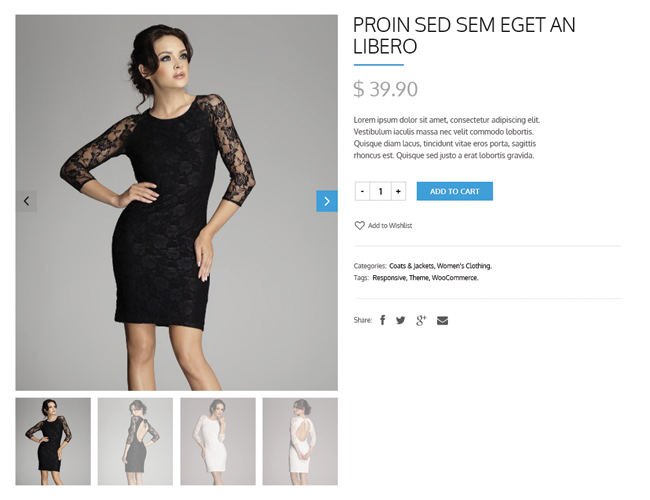 Let us know what you think about StorePro in your comments. Thank You!