20+ Best Premiere Pro Text Transitions, Effects & Animations 2020
Adding text to a short film or slideshow can help to keep your audience engaged, as well as being an efficient way to add helpful information such as credits, captions, or statistics. But of course, your text needs to look professional and visually appealing, as well as matching the overall aesthetic of the video itself, otherwise, it can end up distracting your viewers or even dwindling the quality of your work.
We've searched high and low for a collection of the best Premiere Pro text transitions, effects, and animations for 2020, to ensure that your text looks amazing and gives your project a high quality, professional-looking finish. With a range of different styles and budgets catered for, including several free downloads, you can be sure that you'll find a text effect that's perfect for your next Premiere Pro video.
Get everything you need to supercharge your Premiere Pro workflow. From just $16, get unlimited access to thousands of Premiere Pro elements, openers, titles, overlays, and more.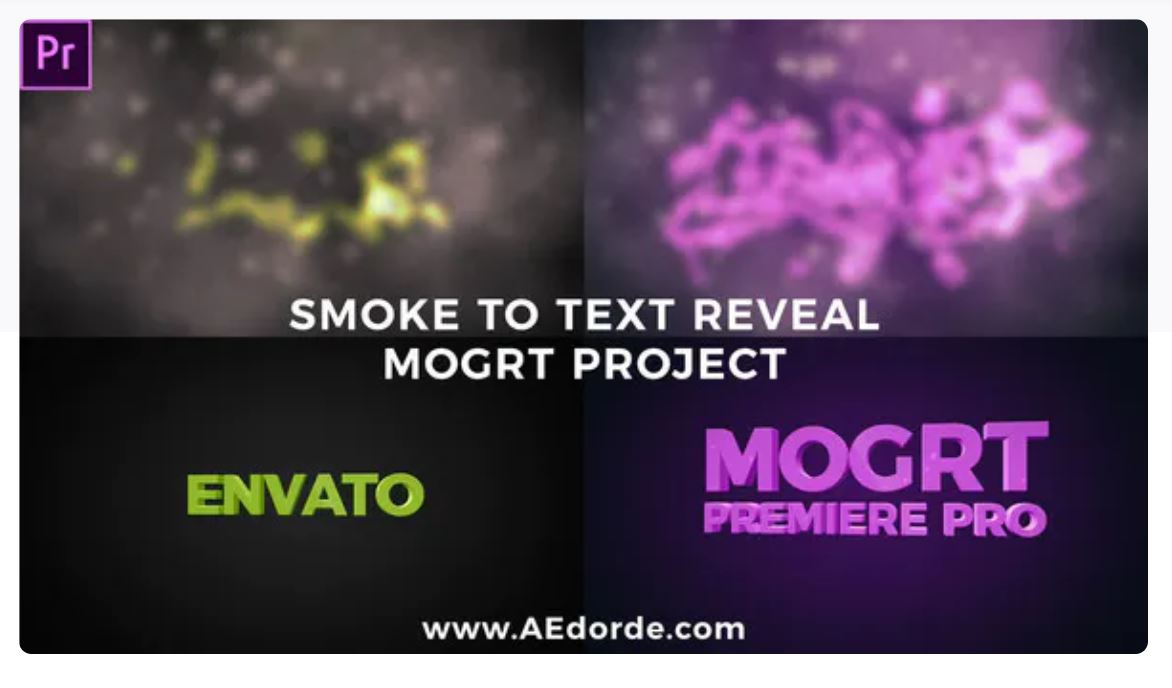 The first of our text transitions for Premiere Pro is this beautiful smoke to text animation, which uses mysterious and authentic-looking smoke effects to reveal your chosen text. You can simply drag and drop this effect into your video timeline, then adjust the colors and fonts to suit your own style.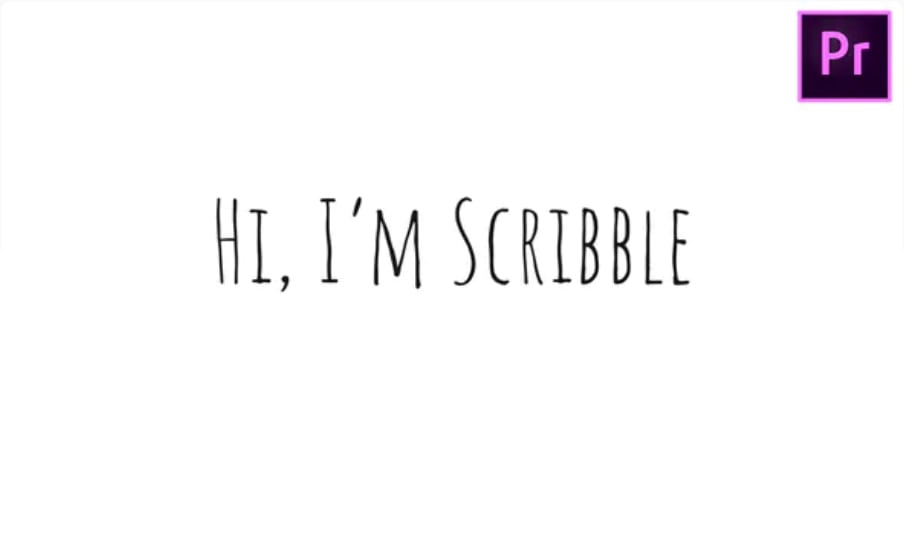 Next up, we have the hand-drawn Scribble text animation for Premiere Pro, featuring the playful animated Scribble typeface that's ideal for a wide range of purposes. You can adjust the animation speed, and apply this effect to any text in a single click using a purpose-made text box.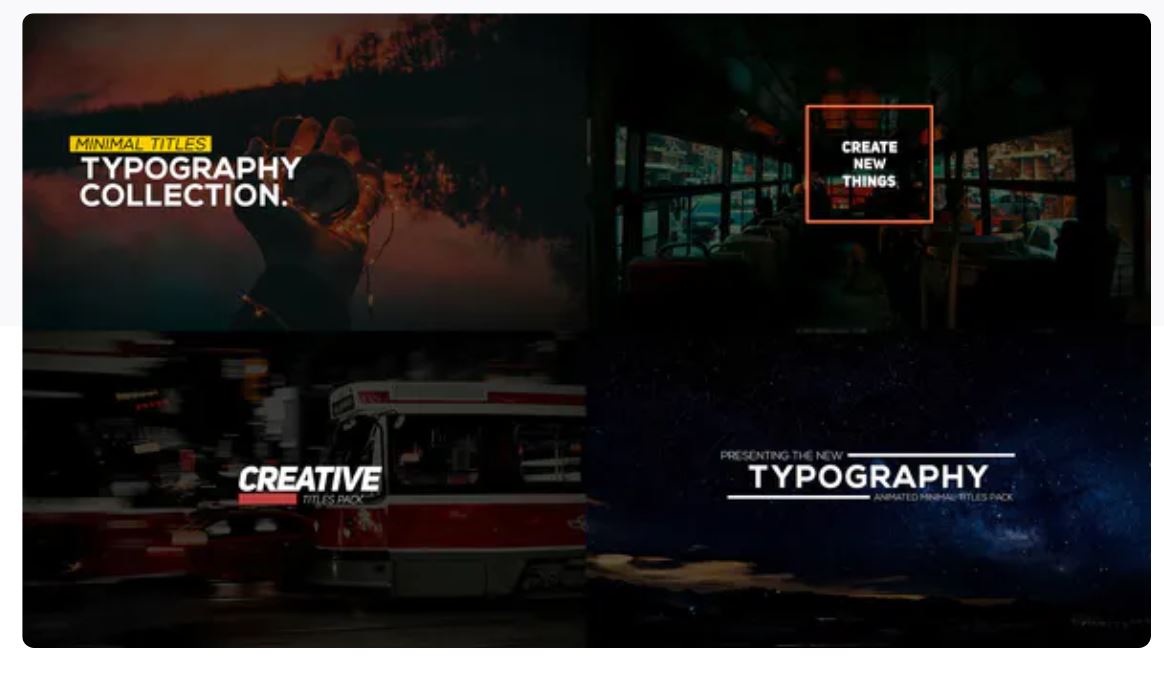 Here we have a collection of modern Premiere Pro text animations that are ideal for a professional film project, particularly in a corporate setting. This pack features a range of simple yet elegant effects that offer minimalistic typography and a clean, smooth finish.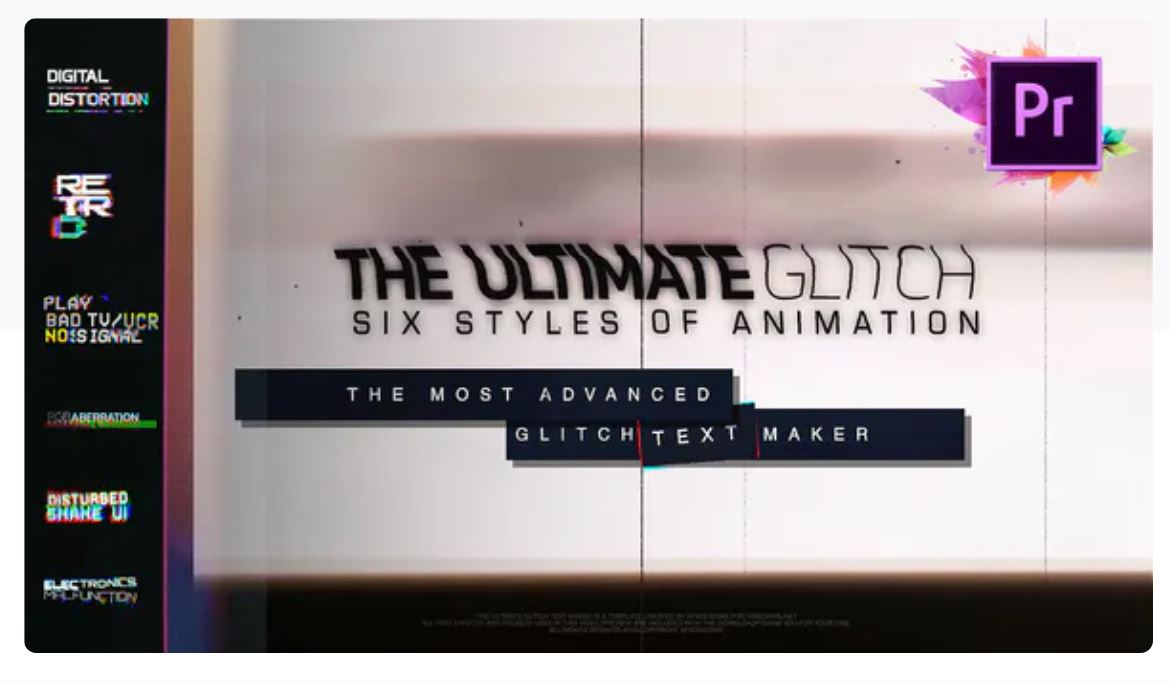 This collection of text effects for Premiere Pro is titled the Ultimate Glitch for a reason – it contains 70 unique and handcrafted glitch title animation presets with six different styles, and works with any font – plus, it comes with some super cool sound effects!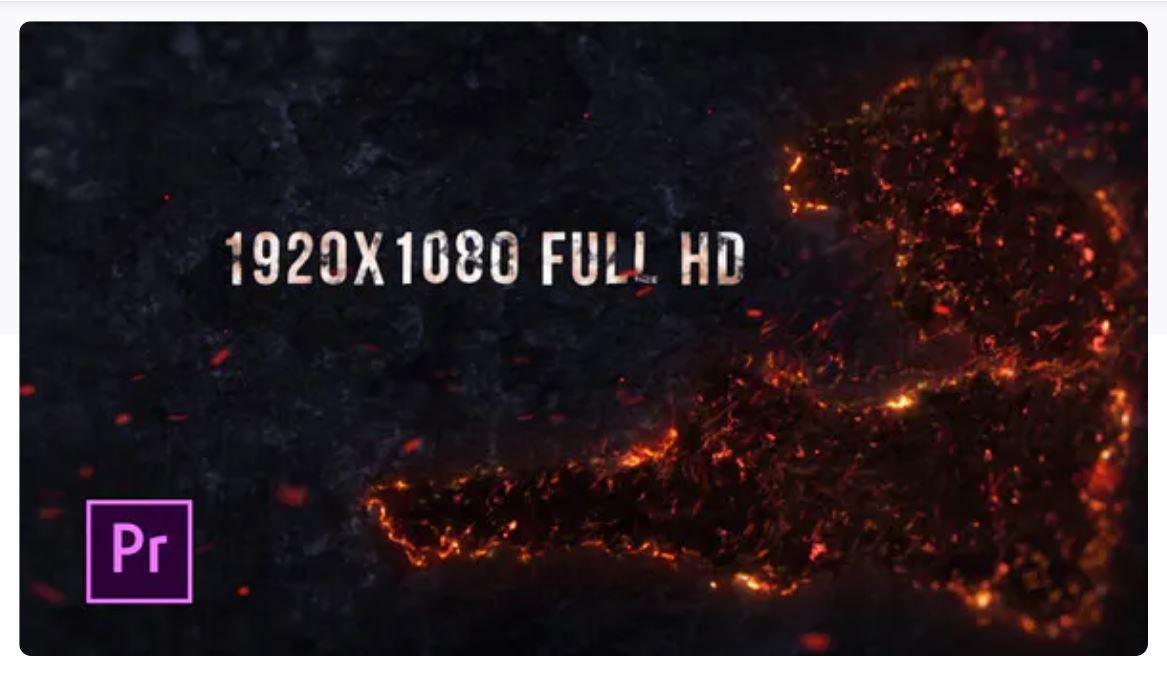 As the name suggests, our next Premiere Pro text animation features a realistic fire effect to bring your titles and captions to life! Offering nine unique scenes, each in a full HD resolution and requiring no plugins, it's perfect for an action film or other dynamic video project requiring a touch of epic drama.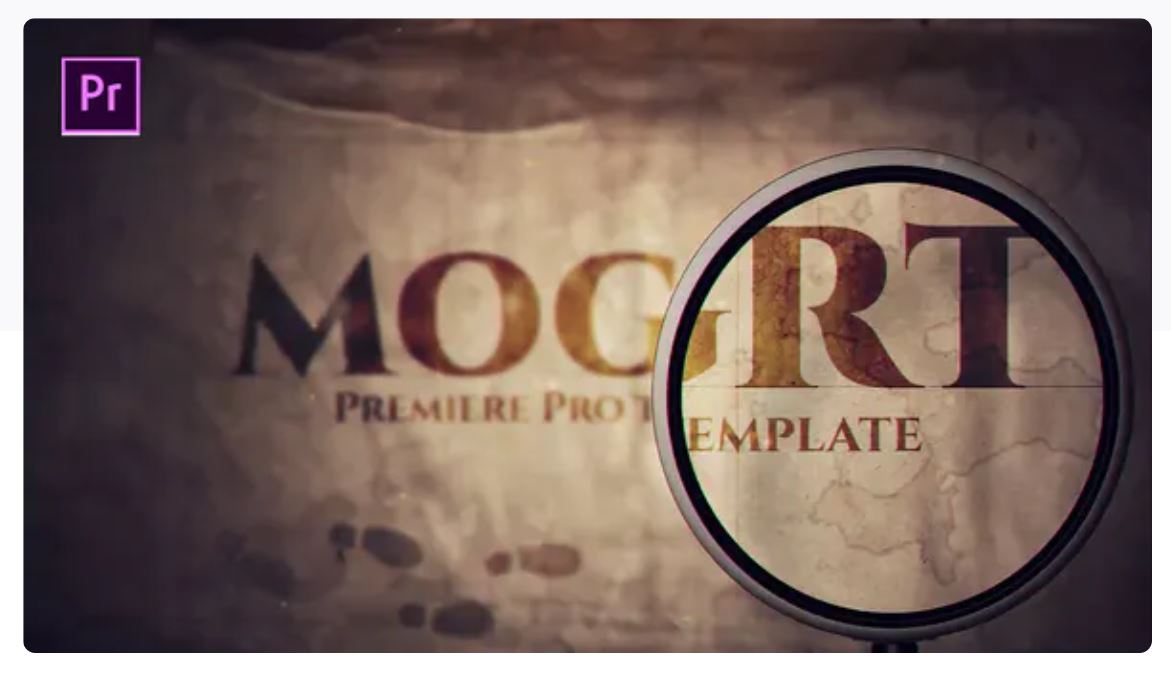 Our next Premiere Pro text animation is this pirate-inspired effect that imitates the look of an ancient treasure map, and is perfect for a historical film or creative project that requires an authentic finish!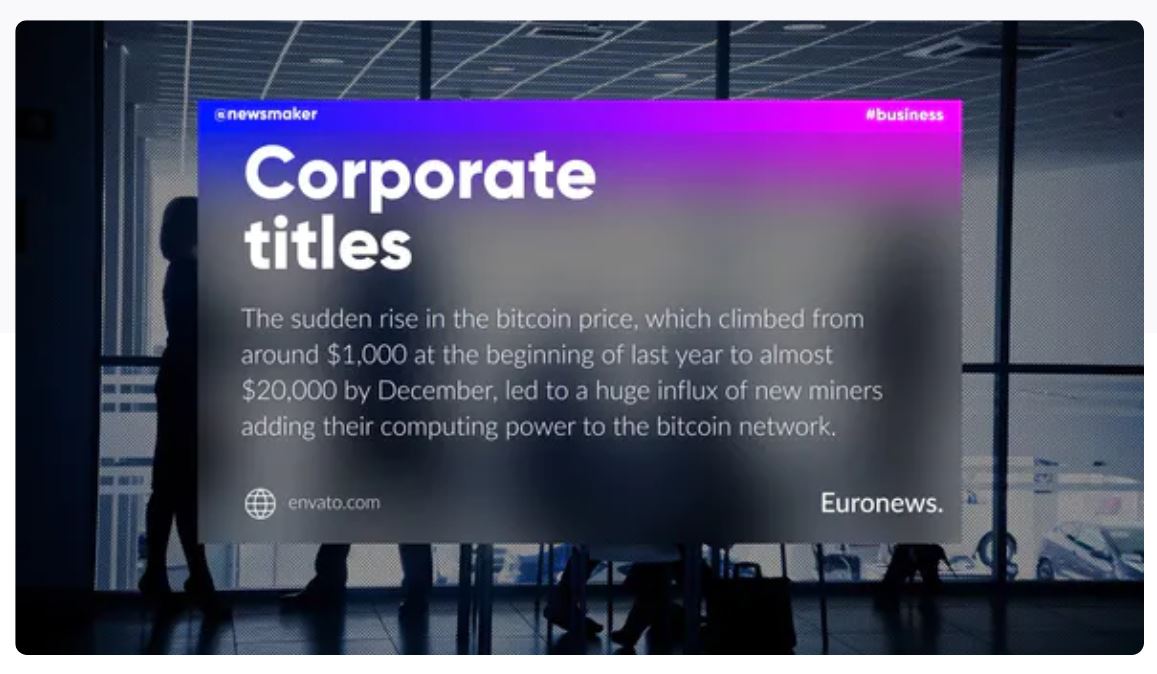 If you're searching for a collection of subtle and effective text effects that are suitable for use with a corporate project, this set of 20 text transitions is a great choice. Each effect features a minimal, professional-looking style and full-color control, plus it comes in a full HD resolution.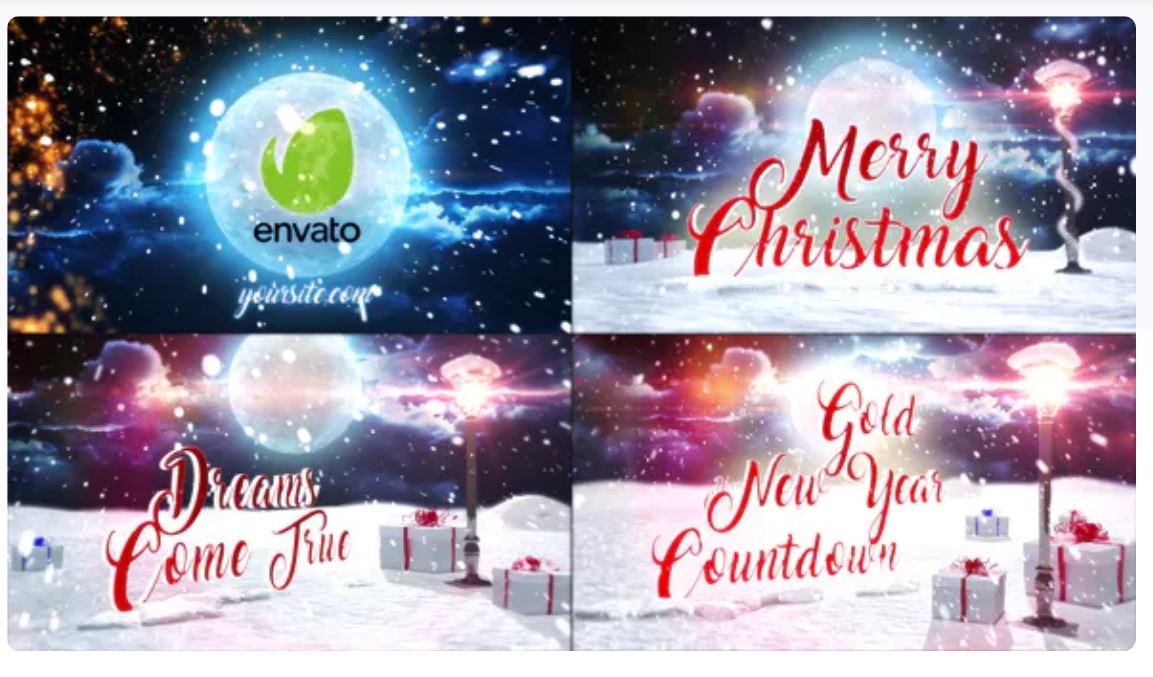 Perfect for a digital Christmas greeting or holiday-themed project, our next Premiere Pro text animation is super easy to customize with your own text, and is compatible with Premiere Pro version CC 2019 and above. All plugins are integrated, and it comes with a free music link.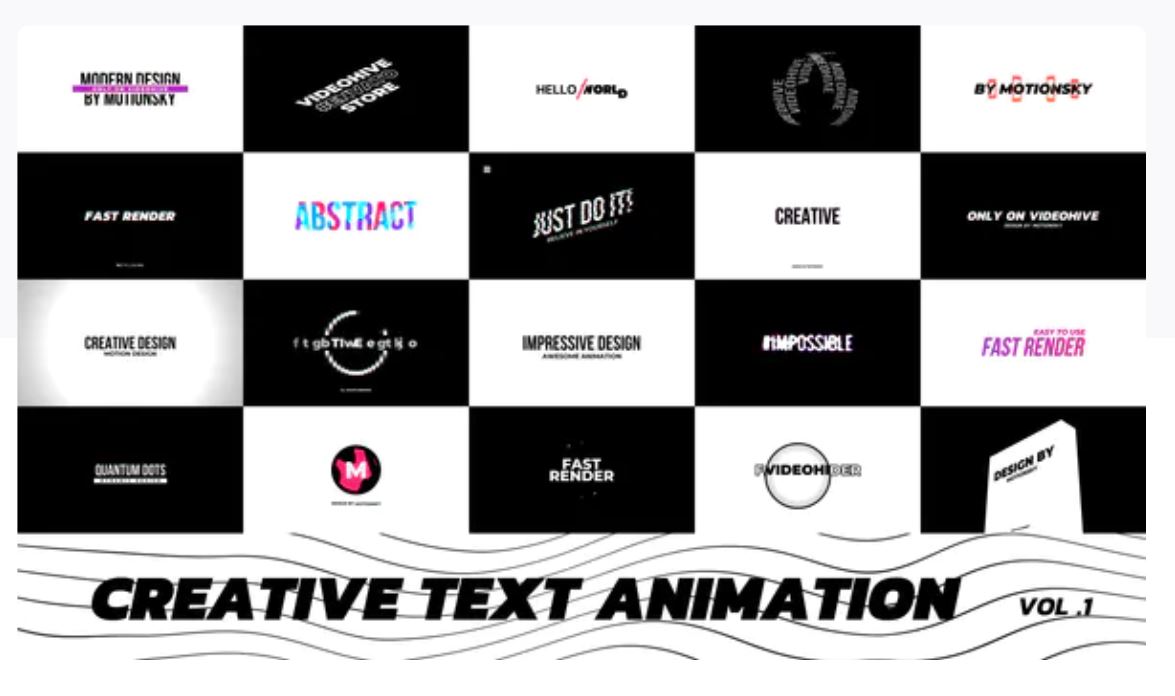 Next up, we have a series of creative and highly customizable text effects for Premiere Pro that can be adapted to suit virtually any kind of project. From abstract, artistic effects to glitch, spin, and zoom animations, there's something for everyone in this collection.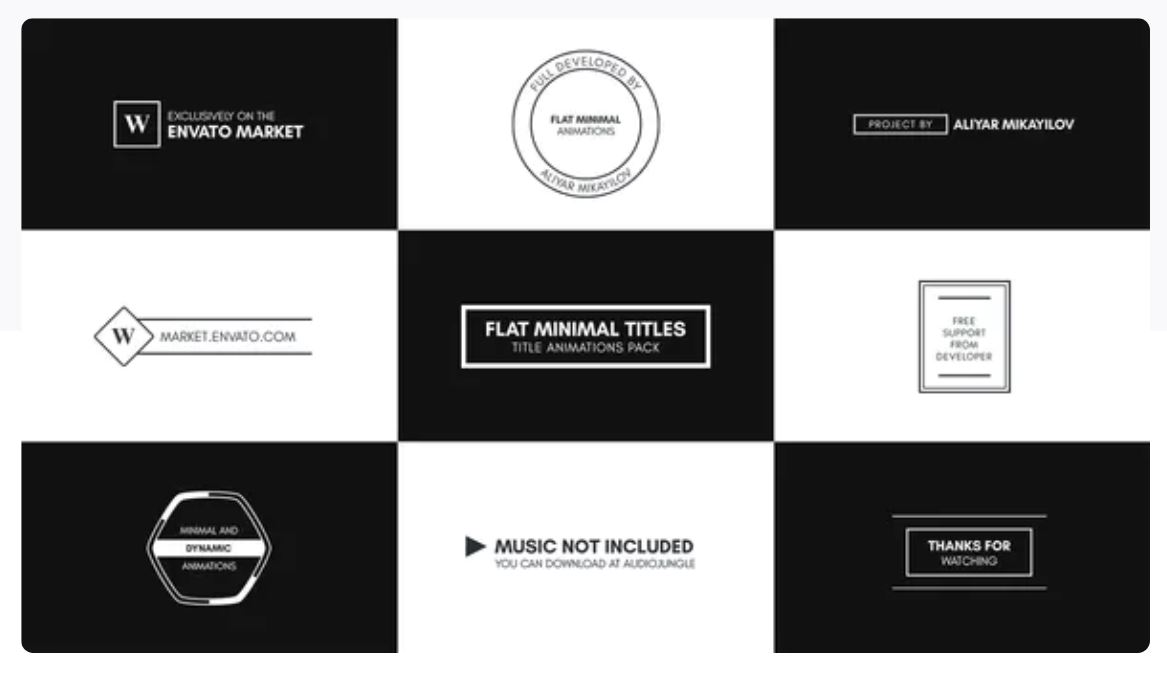 If you're searching for simple, minimal text transitions for Premiere Pro that are suitable for a basic film or corporate video, this set of quick, elegant effects is a great option. It comes with a high-quality HD resolution and a range of smart, smooth animations for your text.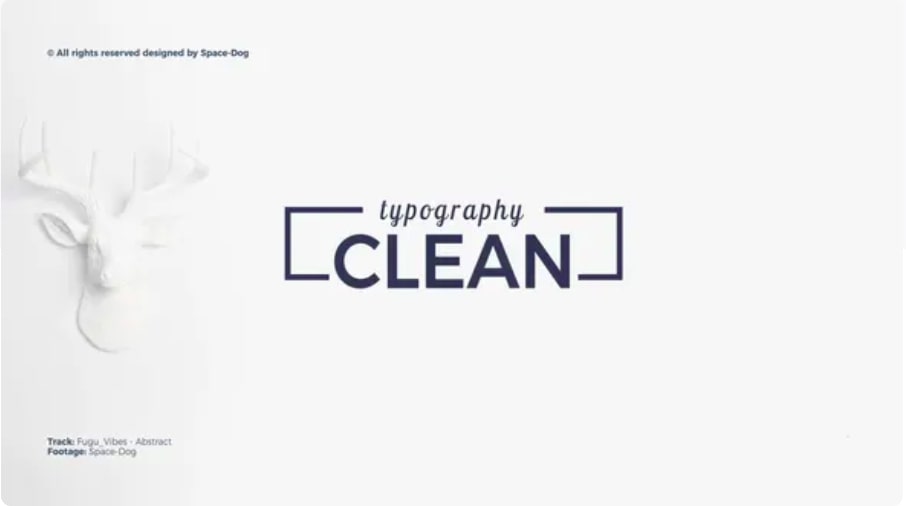 Here, we have a minimalistic collection of title animations and text effects for Premiere Pro, featuring clean, crisp lines and modern motion graphics with fully customizable colors and fonts, ideal for a tidy corporate or professional video editing project that's sure to impress your audience!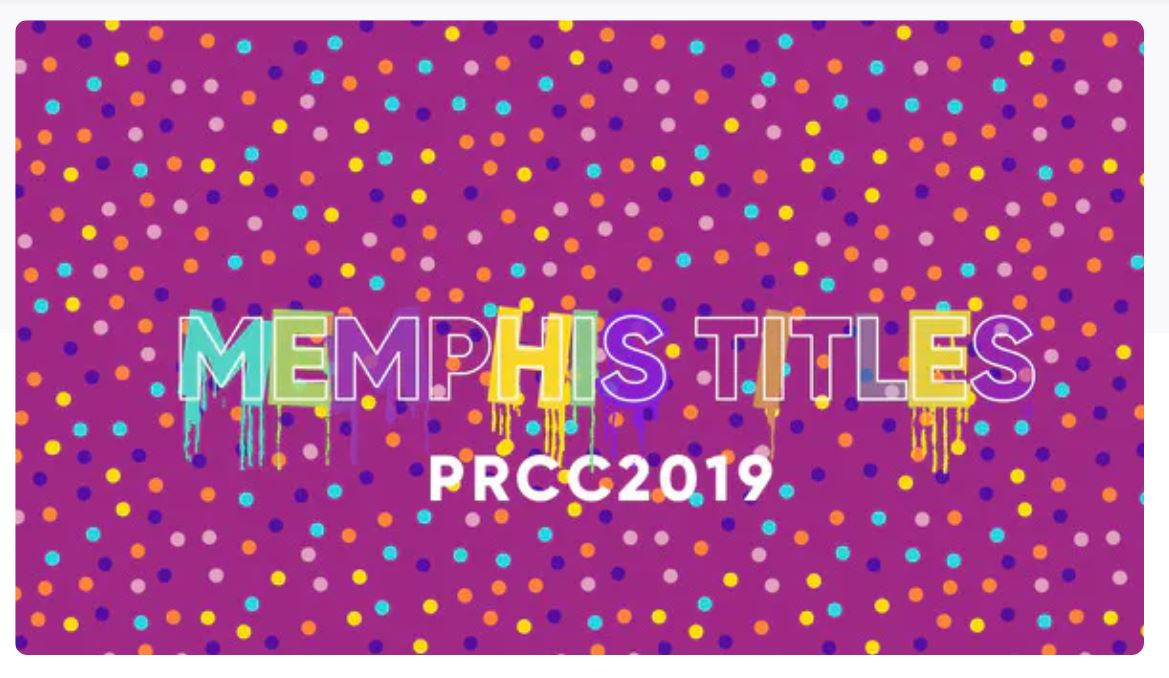 Featuring the popular Memphis graphic design style, this collection of 45 unique Premiere Pro text animations comes with 16 animated backgrounds in a range of bold, retro-inspired colors, all of which can be fully customized. It's a great addition to an artistic project or animated short film.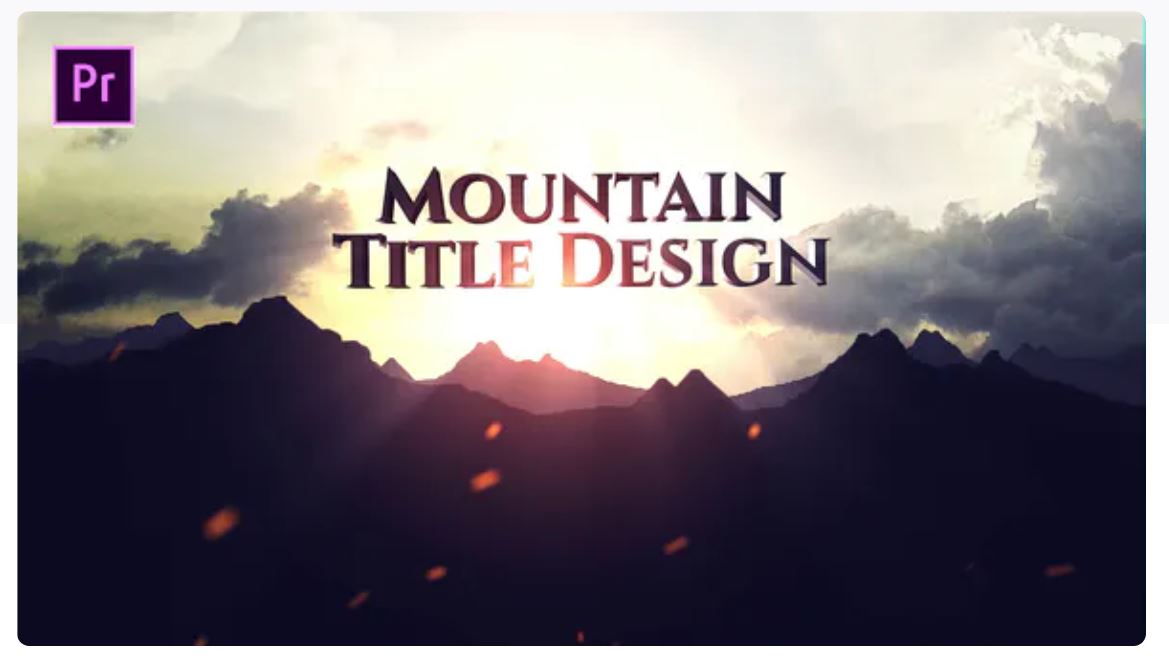 Our next text transition for Premiere Pro is a brilliant opening animation for a short film. This ten second clip features a dramatic mountain scene with your chosen text appearing above the peak, amongst the clouds, and is super easy to customize.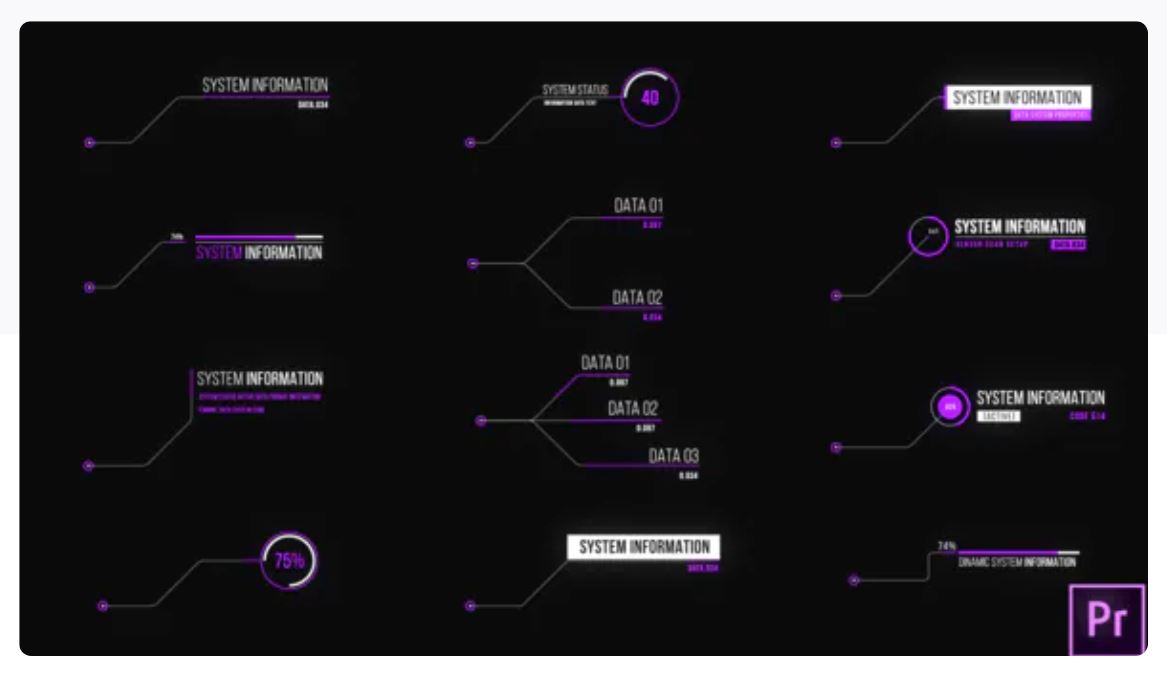 If you're needing some quick text animations for an informative video or film project, this call out style bundle is a handy tool that makes it super easy to add captions, titles, or supporting information to your content, and includes 24 unique effects for you to mix and match.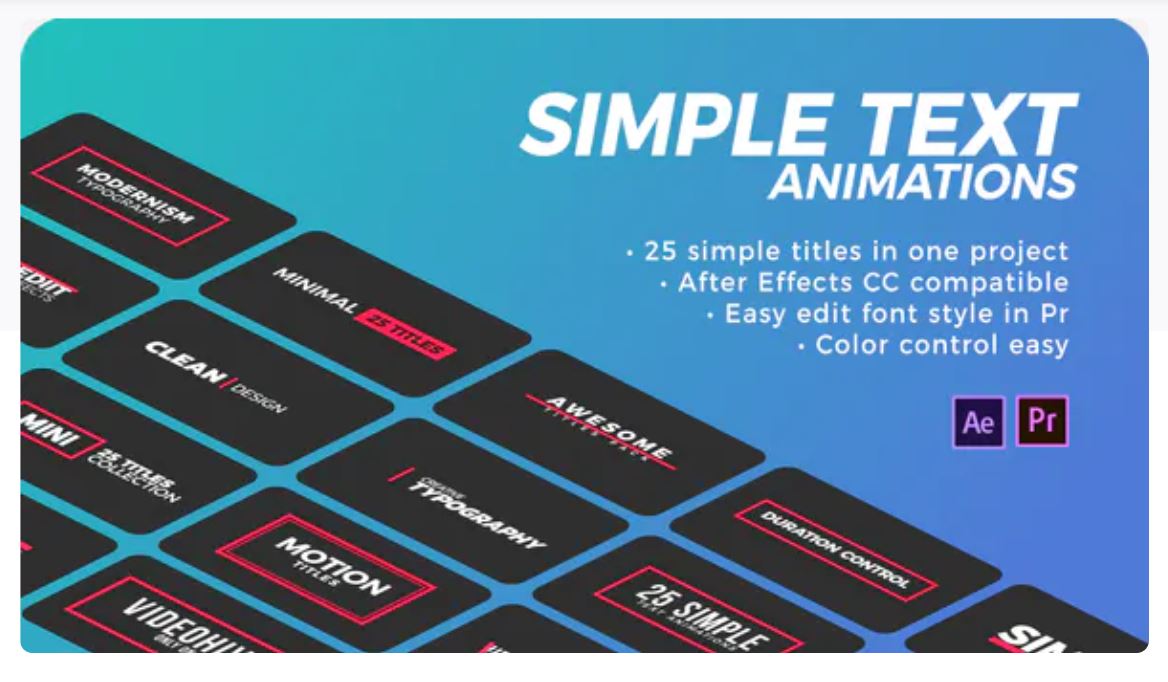 Searching for a collection of simple but effective Premiere Pro text animations for your next film edit? This pack includes 25 simple title and text effects that feature full-color control and interchangeable fonts and can be used for virtually any purpose.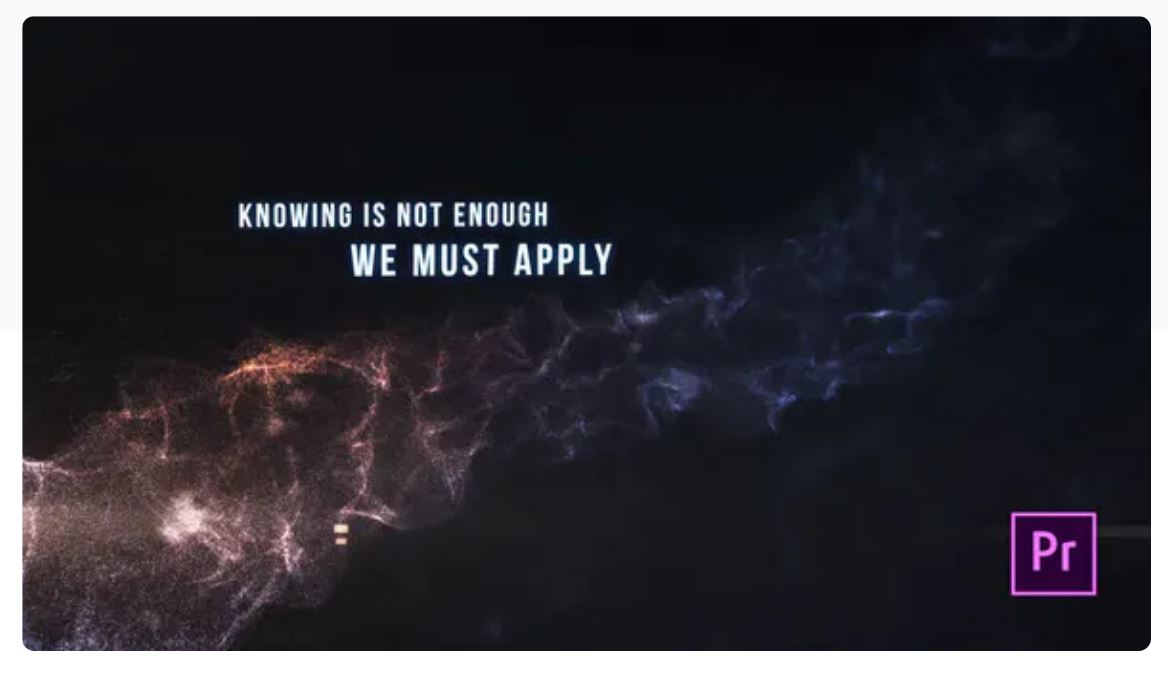 Featuring atmospheric dust particles and dark, mystical smoke effects, the Atmospheric text effect for Premiere Pro is a stunning choice to add a touch of drama to a short film's opening credits or to a commercial or informative video. It offers 50 seconds of high resolution footage.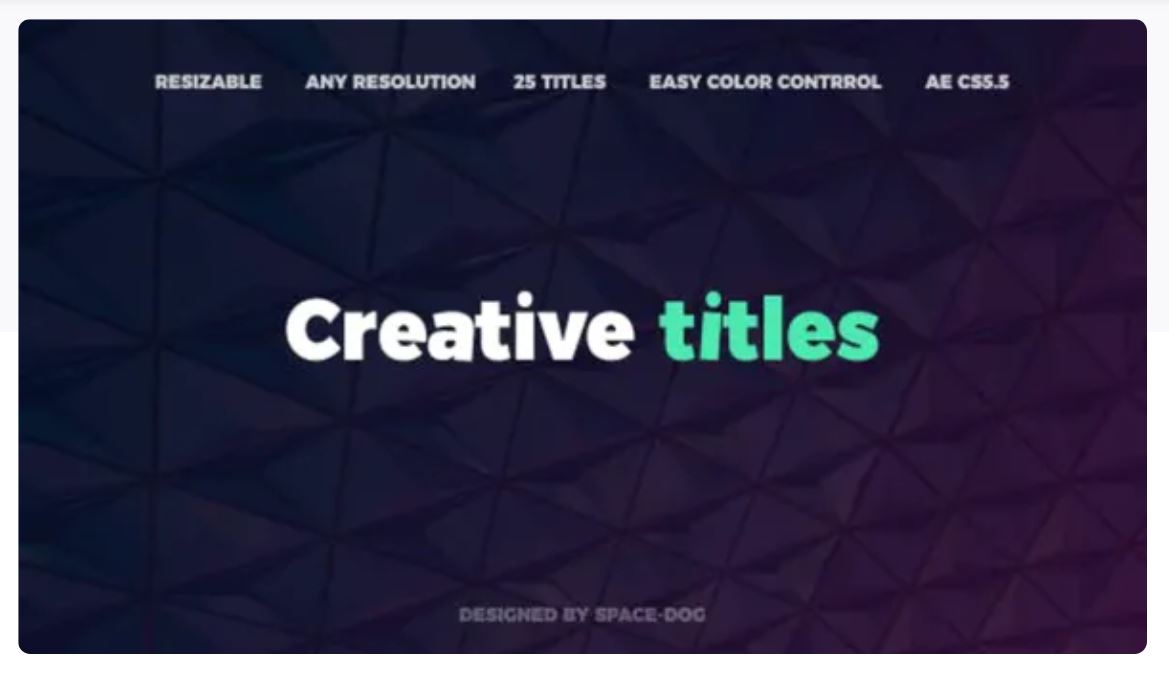 Before we move on to our free Premiere Pro text effects, let's take a look at this collection of 30 unique and fully customizable text animations that feature free fonts, easy size and color control, and a text and video tutorial that will have you editing in no time.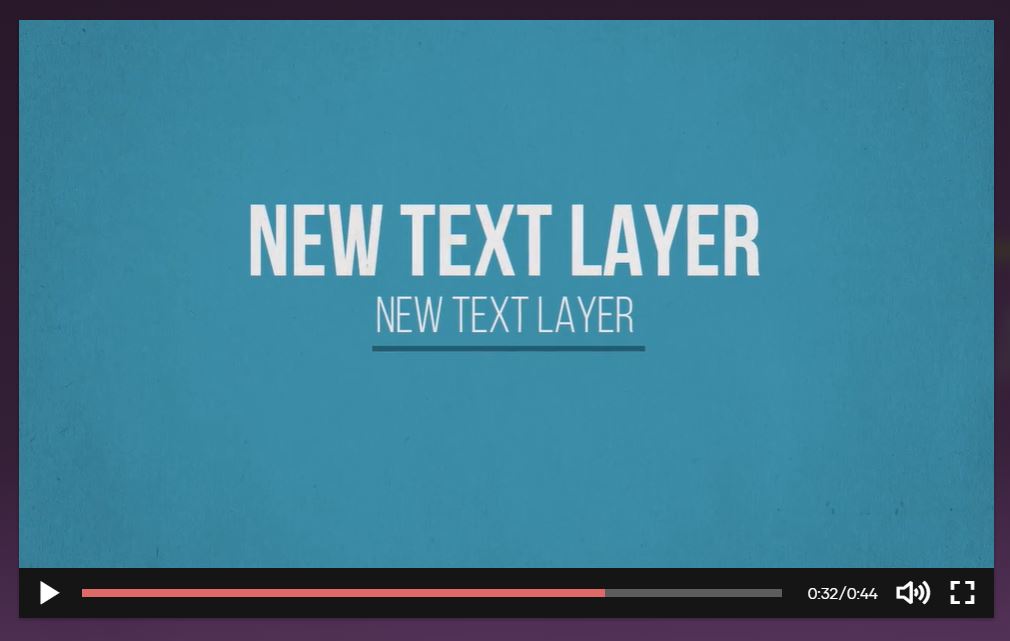 Here we have a fun set of six unique title and text transitions for Premiere Pro that you can edit easily using Premiere Pro versions CC 2017 and above, and can be downloaded for free from Motion Array!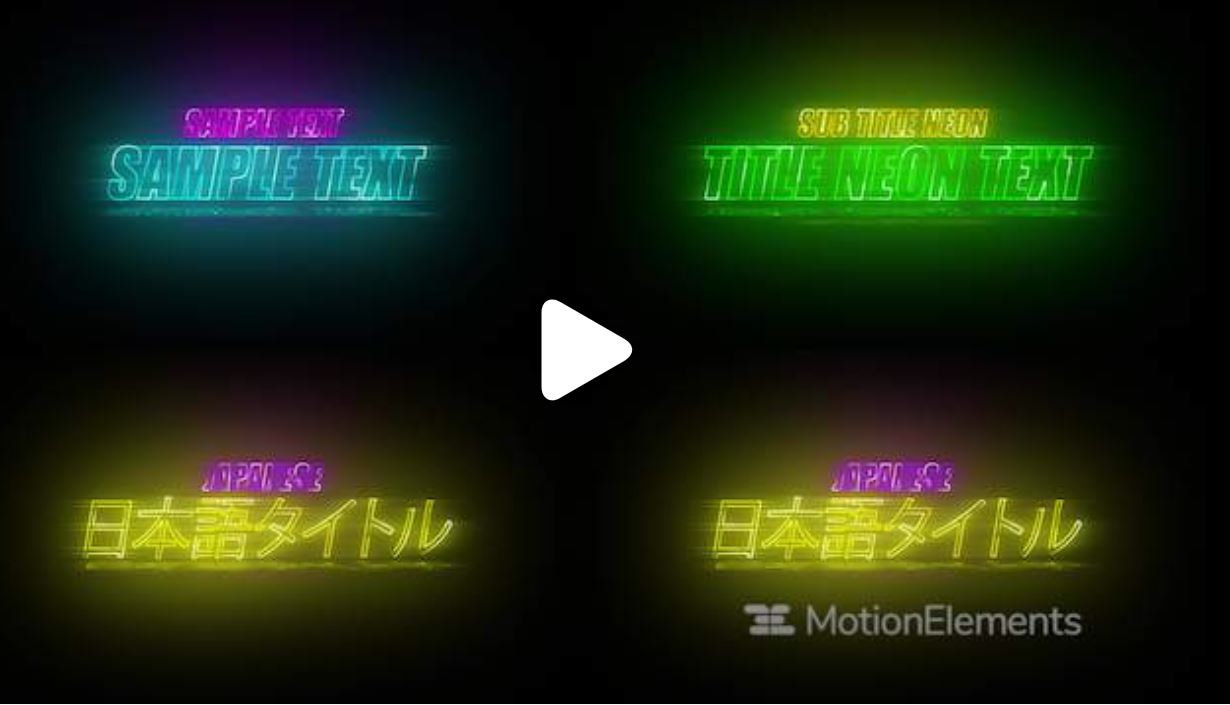 Our next Premiere Pro text animation features bold, neon elements with an electric glow that looks amazing against a dark background, and is ideal for a sci-fi or technology-inspired project. You can grab this high resolution template for free from Motion Elements.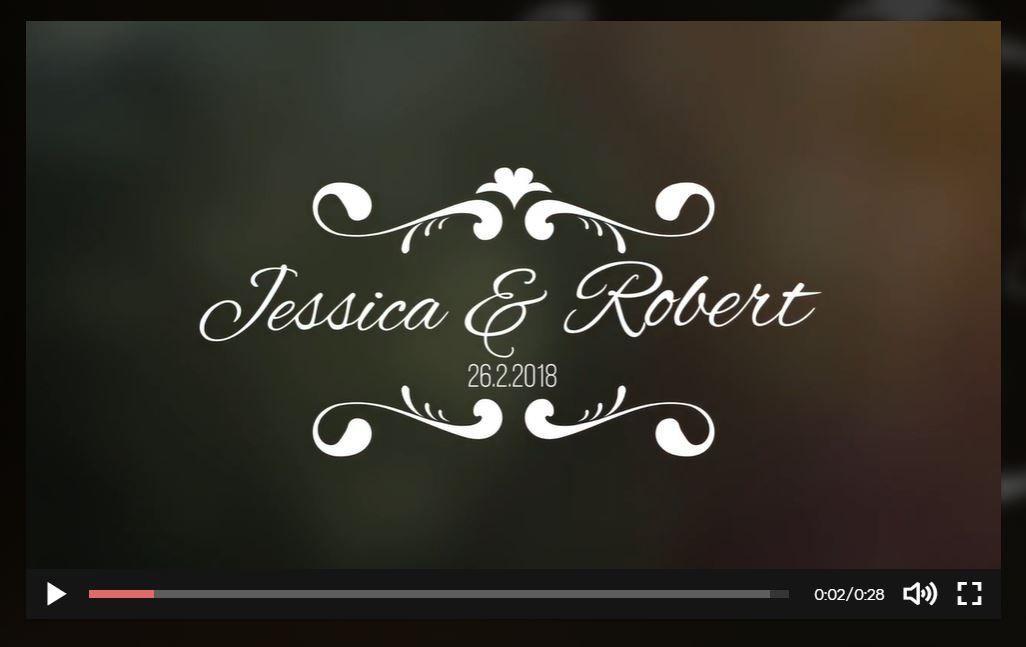 Perfect for a wedding slideshow or romantic film, this set of wedding titles is simple to use and promises a beautiful, delicate effect with floral graphics to complement the stunning calligraphy fonts used. It's available as a free download from Motion Array.
Thanks to this collection of premium and free text effects for Premiere Pro that are suitable for a wide range of video editing projects, adding stunning text animations and title transitions to your next film or slideshow will be a total breeze!
Looking for WordPress hosting? We use Kinsta. They offer world-class WordPress hosting, built to keep your website fast, secure, and always online.