40+ Best Procreate Palettes (+ Free Procreate Color Palettes) 2023
When it comes to creating your own visual art, nothing is more fundamental to an artist's toolkit than color palettes. For those of us who use Procreate, finding good Procreate color palettes can be a nightmare.
It's for this reason that we've taken the time to collect a range of Procreate palettes, both from premium and free sources, and compiled them into a helpful list for you to browse. We have everything from expertly crafted premium palette options, to free Procreate palettes for you to pick up for nothing at all!
If you're looking to add some extra color to your toolkit and get your hands on some exciting new ways to express color on the screen, then don't hesitate to pick up some of these fantastic palette options. Some of them even come with full brush kits attached to them!
Read on to see our list of the best Procreate palettes available out there right now!
Download thousands of versatile Procreate add-ons, brushes, presets, palettes and more. From $16 per month, get unlimited access to thousands of resources to help you draw, illustrate, design, edit and create with Procreate.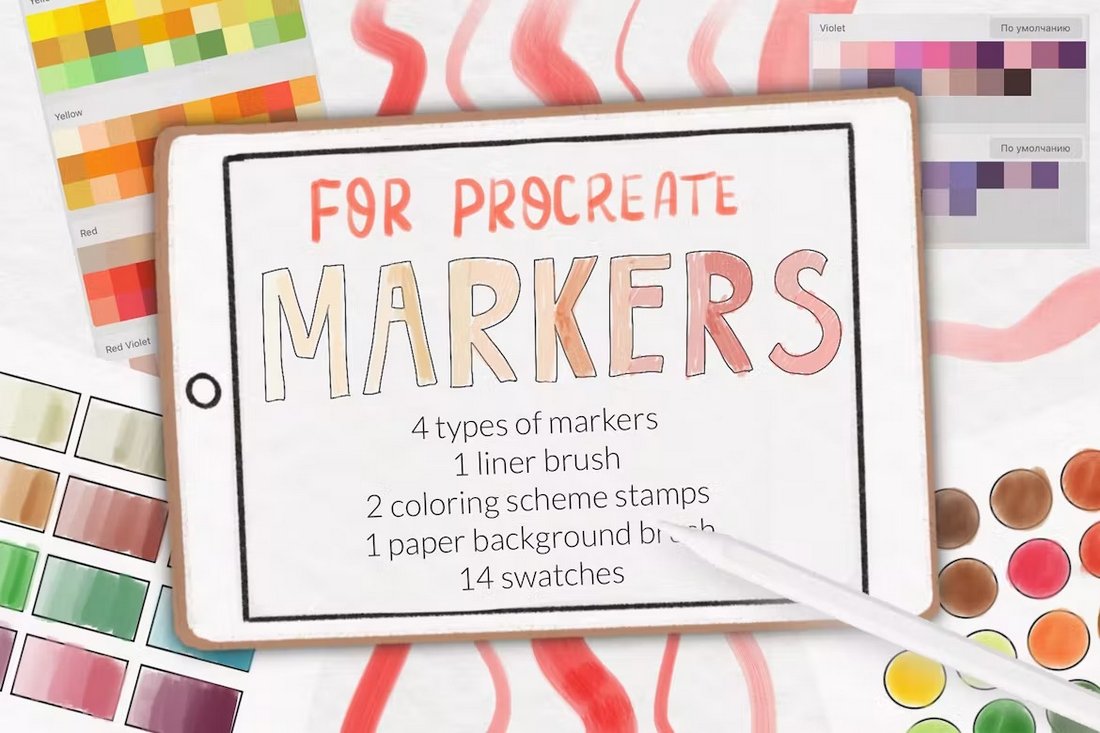 This is a bundle of cool goodies for Procreate artists. It includes 4 types of markers, a background brush, liner brush, and 14 different color palettes. The color swatches in this pack feature different styles of color schemes as well. It's a must-have for creative designers.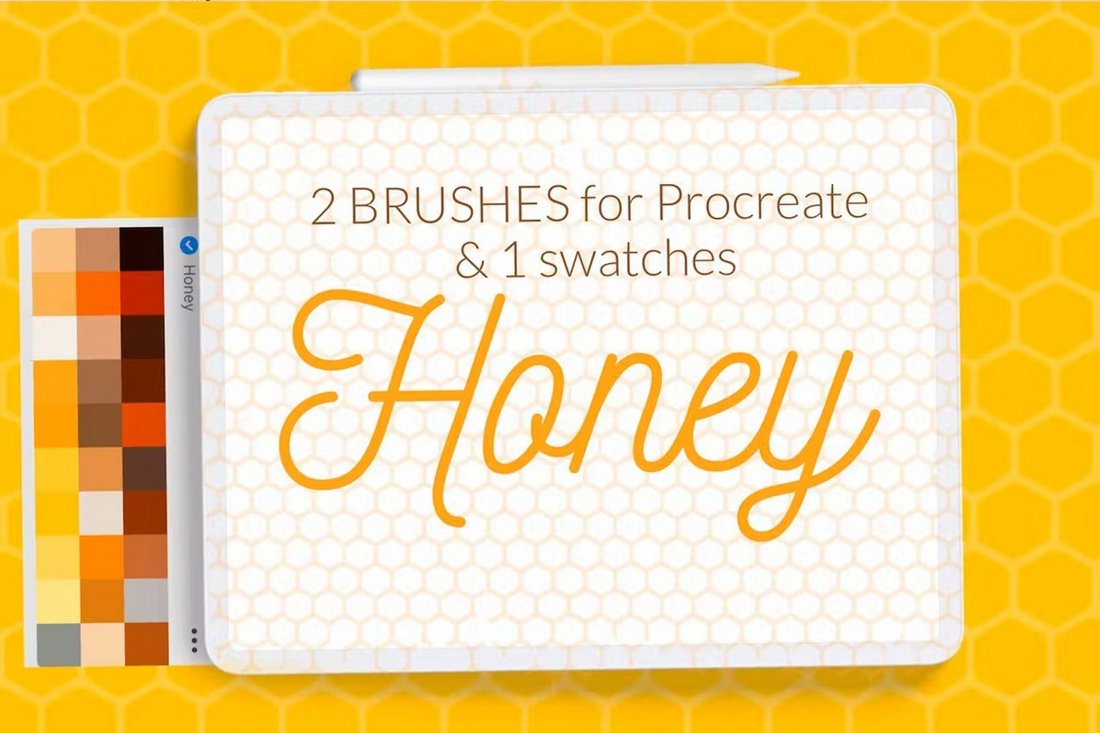 Honeycomb is the theme of this Procreate resources bundle. It includes 2 seamless background brushes that feature honeycomb textures. And it comes with a matching color palette as well.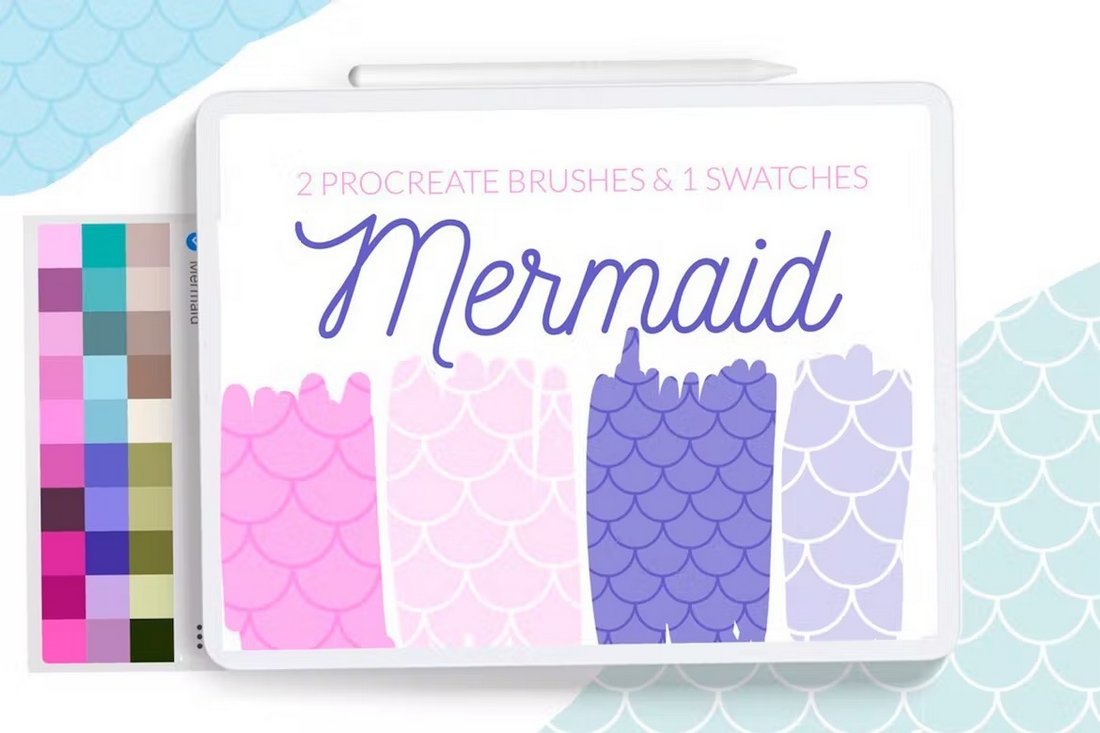 If you're working on a cute artwork or design for children, this mermaid-themed color palette is perfect for your project. It features a brush with a beautiful mermaid scale pattern. And has a beautiful color palette too.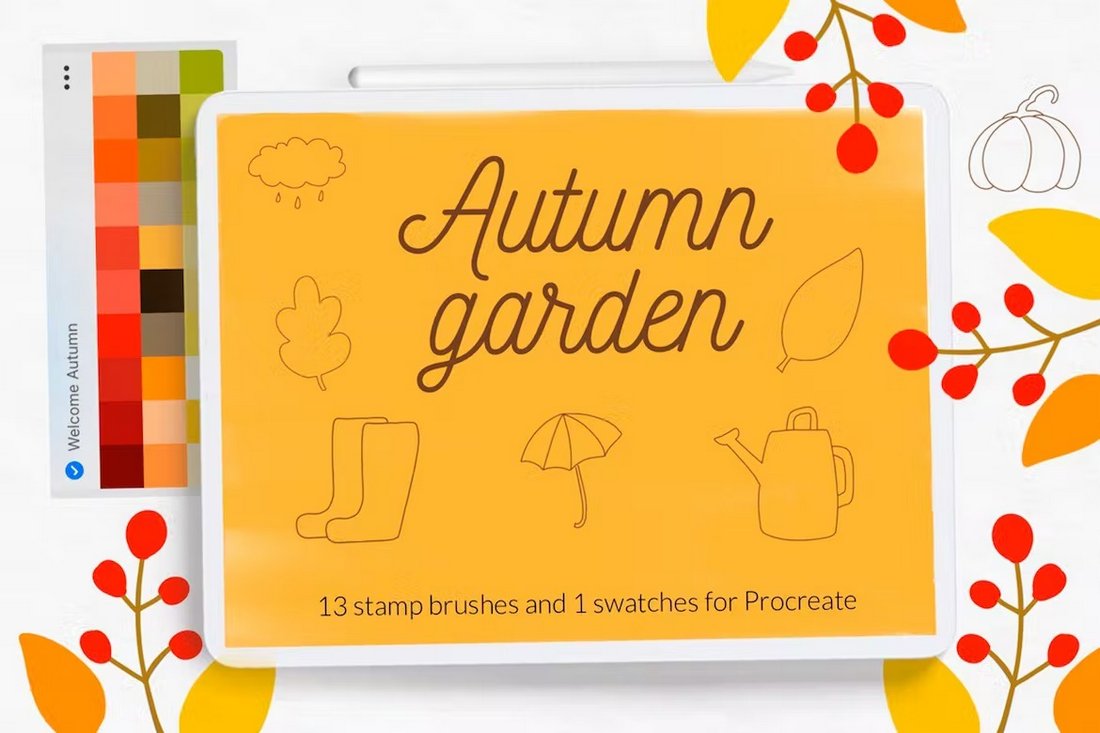 The color palette included in this bundle takes inspiration from Autumn color schemes. It also comes with 13 different stamp brushes that have leaves, flowers, umbrellas, and various other Autumn-inspired brush designs.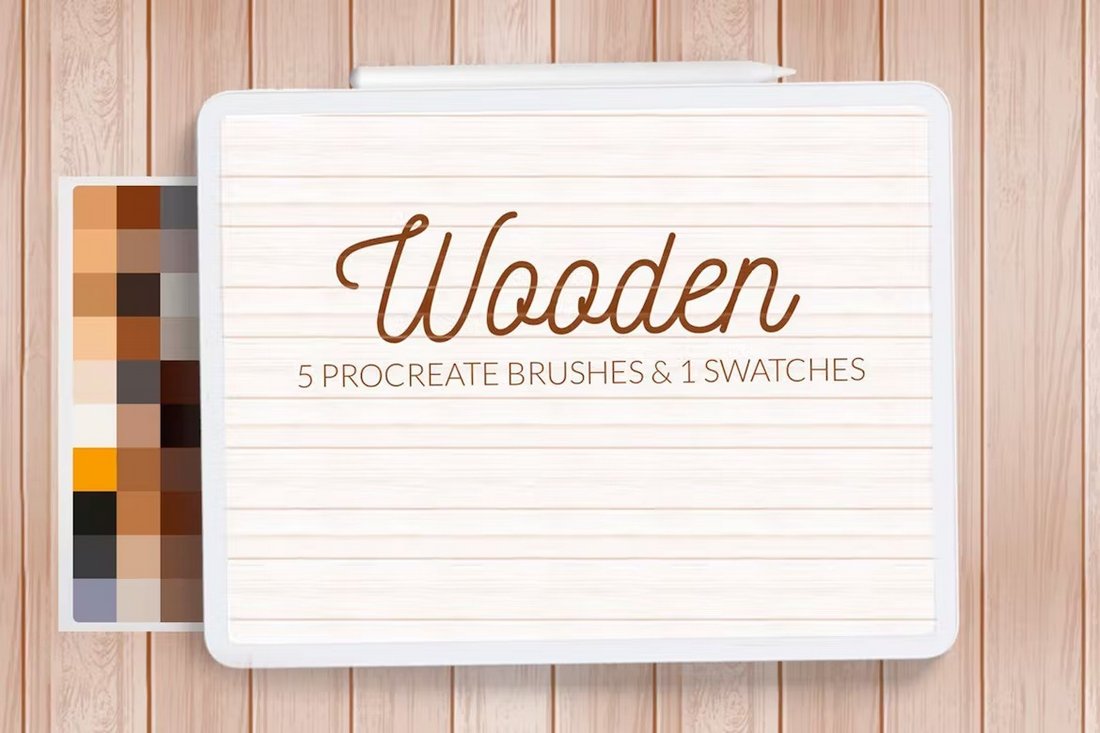 In addition to the wood-themed color palette, this Procreate bundle includes 5 wood texture brushes for crafting seamless backgrounds and decorations. It's great for all your hand-crafted greeting card designs.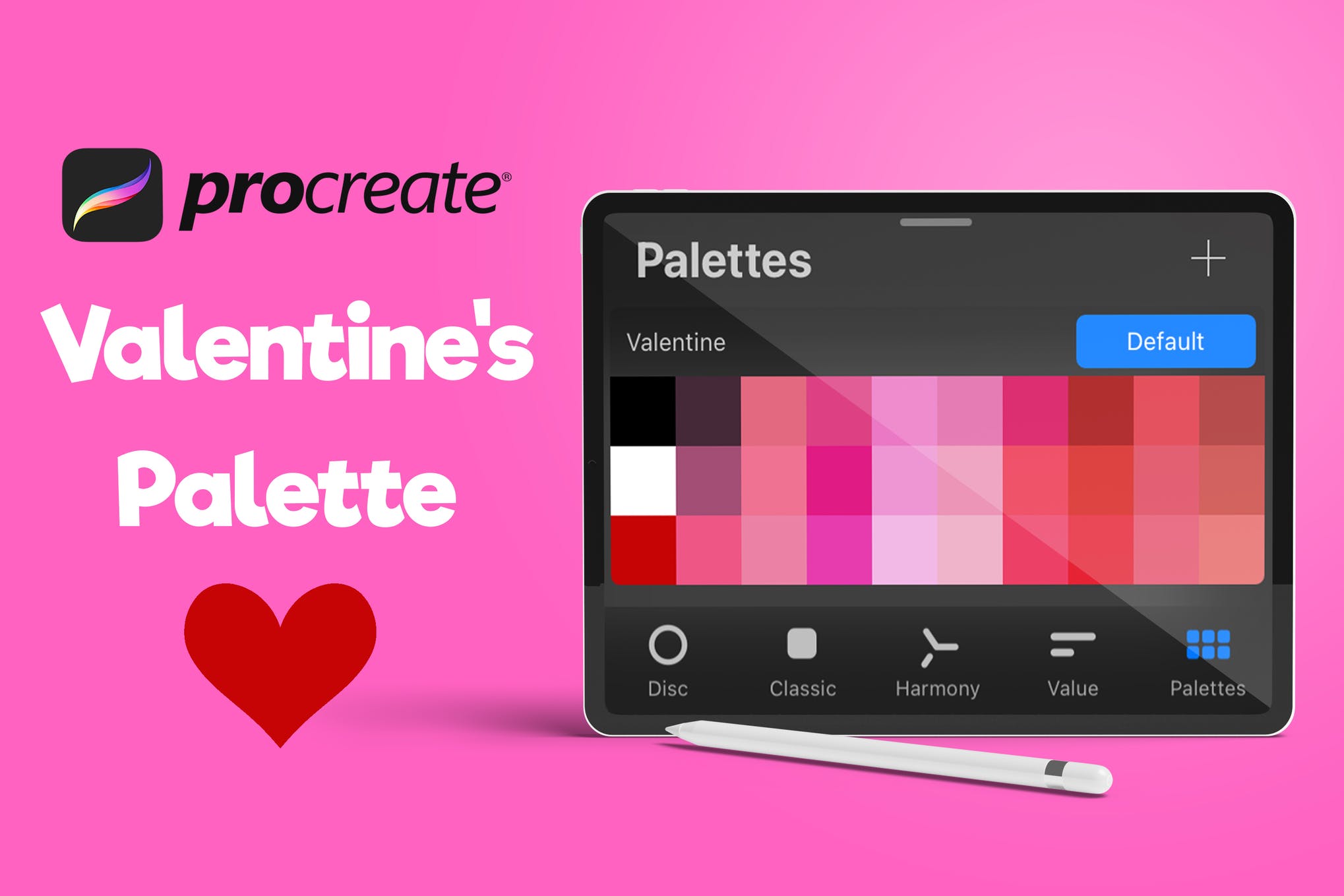 Ah, the season of love. Full of warm pinks, purples, and soft reds. With the valentine's palette collection, you'll have over two hundred and seventy different colors to choose from, spread out over three different palettes. You'll quickly be painting a little love into every corner of your work.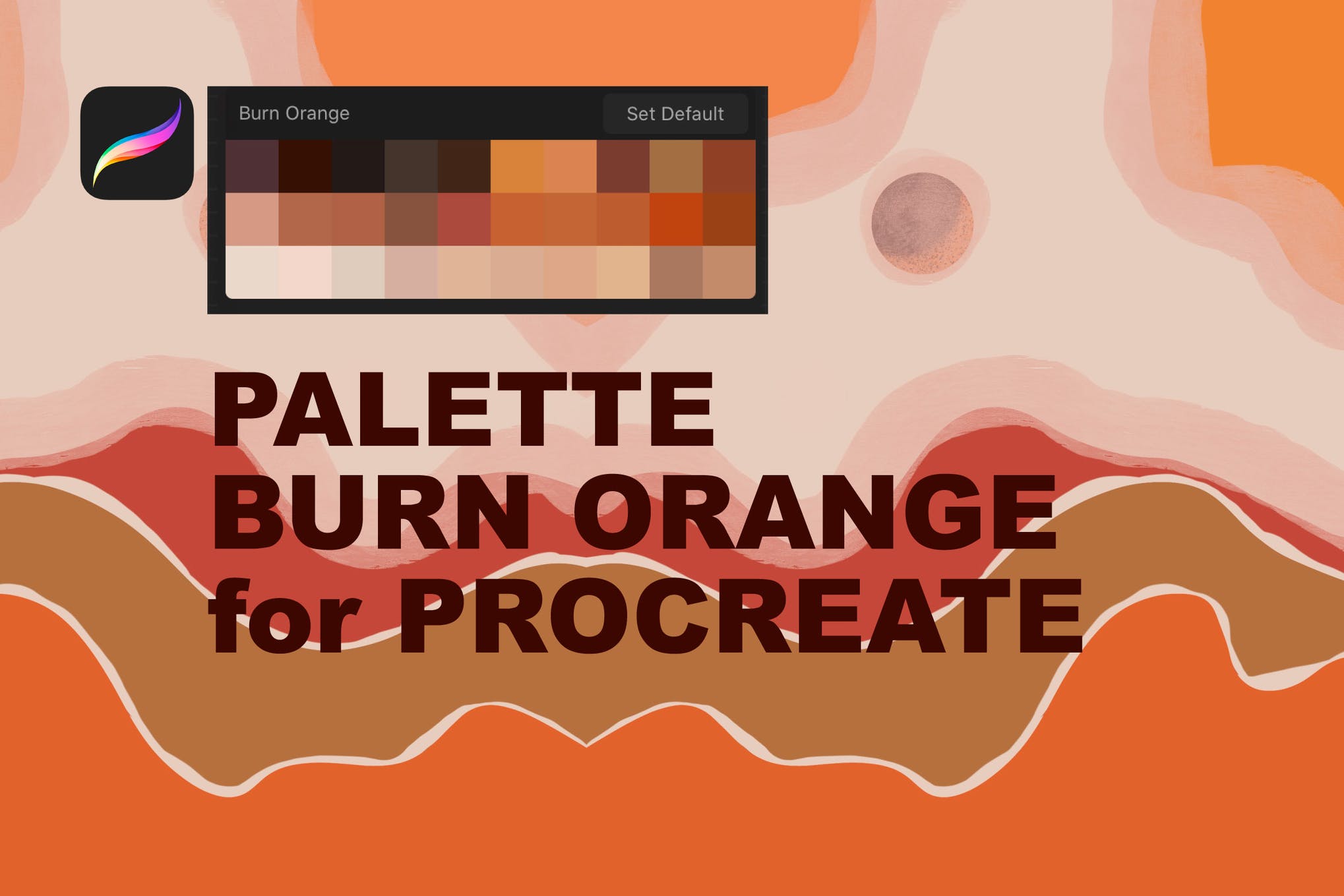 Burn orange is a color palette for Procreate that provides a wide selection of premium orange colors for you to choose from. With over thirty different shades of orange, everything from the deep burns, to the soft sunsets, you'll be well equipped to tackle your next warm and cozy project in style.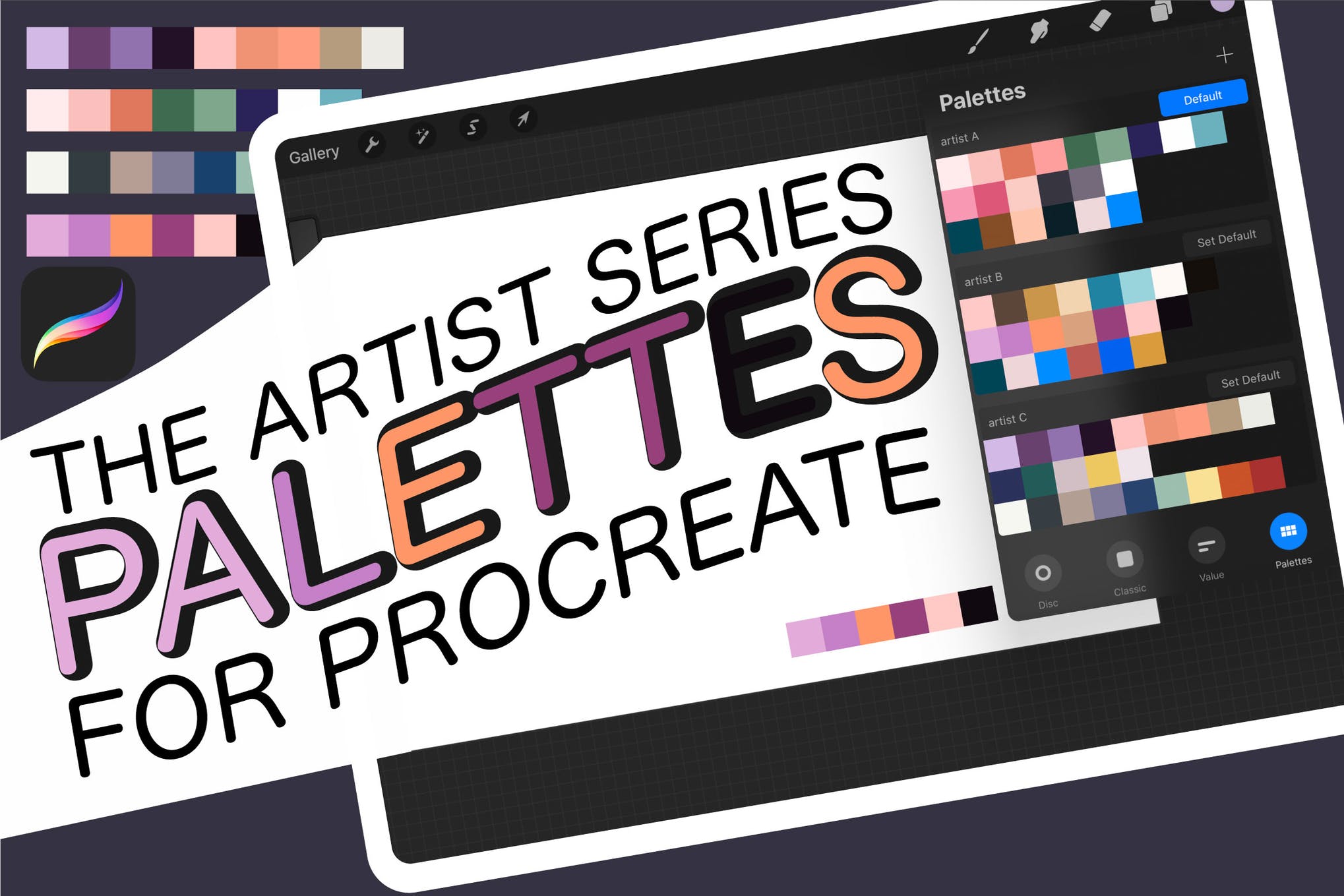 This Procreate palette is an impressively extensive package that aims to provide you with a little bit of everything. If you're looking to get started with a good selection of beginner palettes, then look no further than the Procreate Swatches package!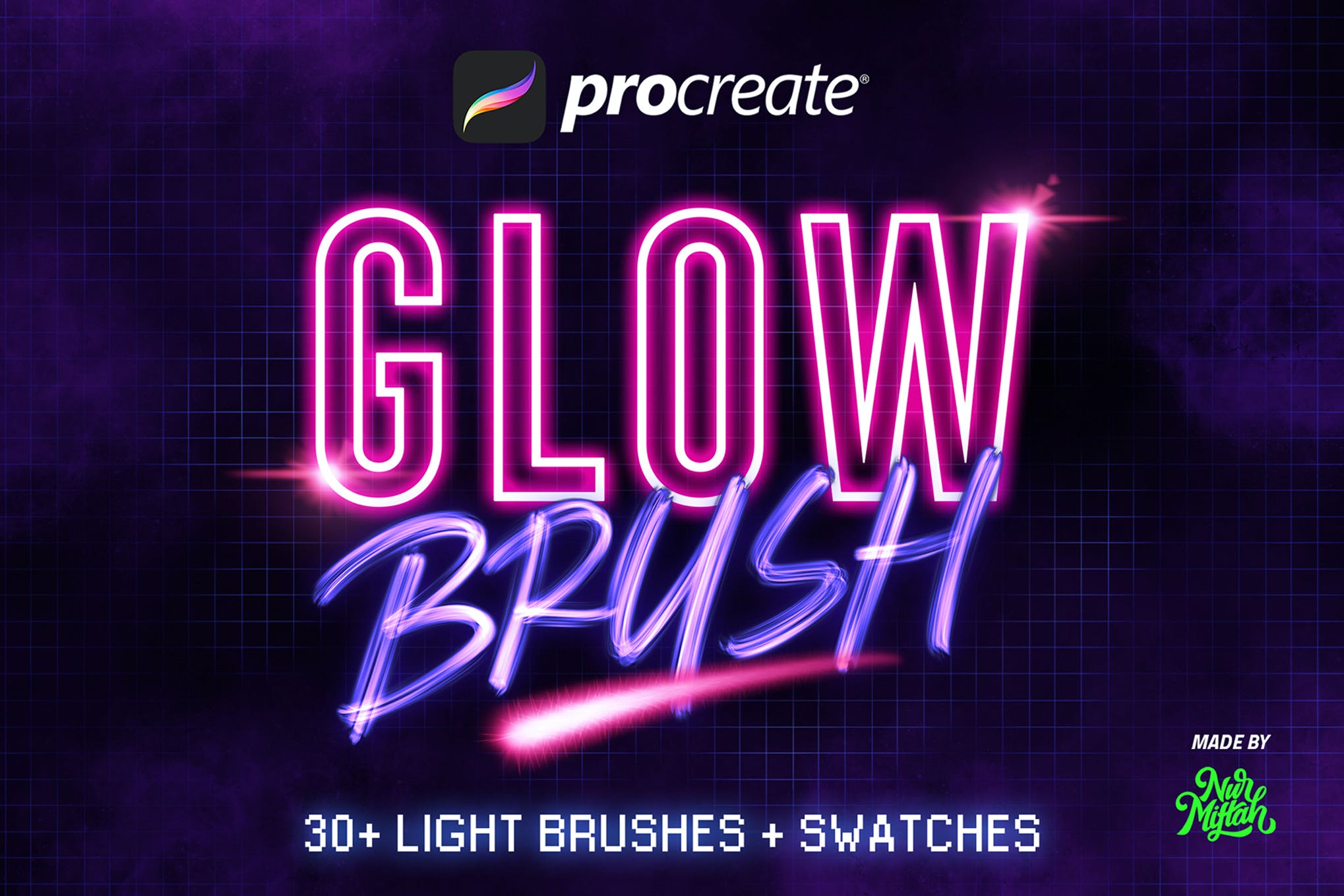 Looking to bring a little neon cyberpunk glow to the screen? This glow brush and palette collection has everything you need to begin crafting your very own sci-fi haven. Equipped with thirty unique brushes, and a wide range of glowing Procreate palettes, you'll never be short of options.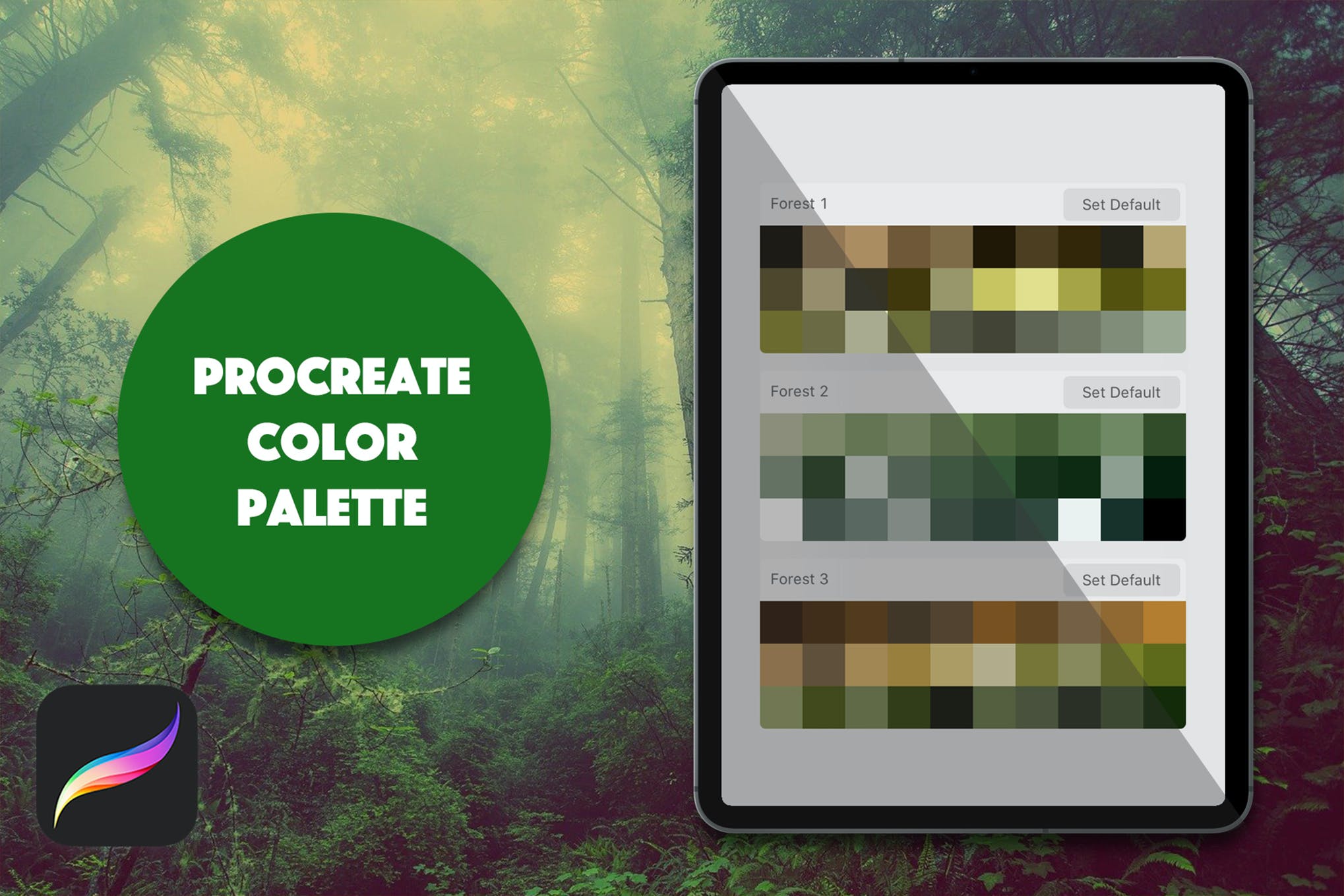 There is nothing more captivating than the colors of nature. Now with the Foliage palette for Procreate, you'll be able to bring all of the colors of the forest to the screen with ease. Everything from the deepest of greens, to the softest of browns, can be found inside.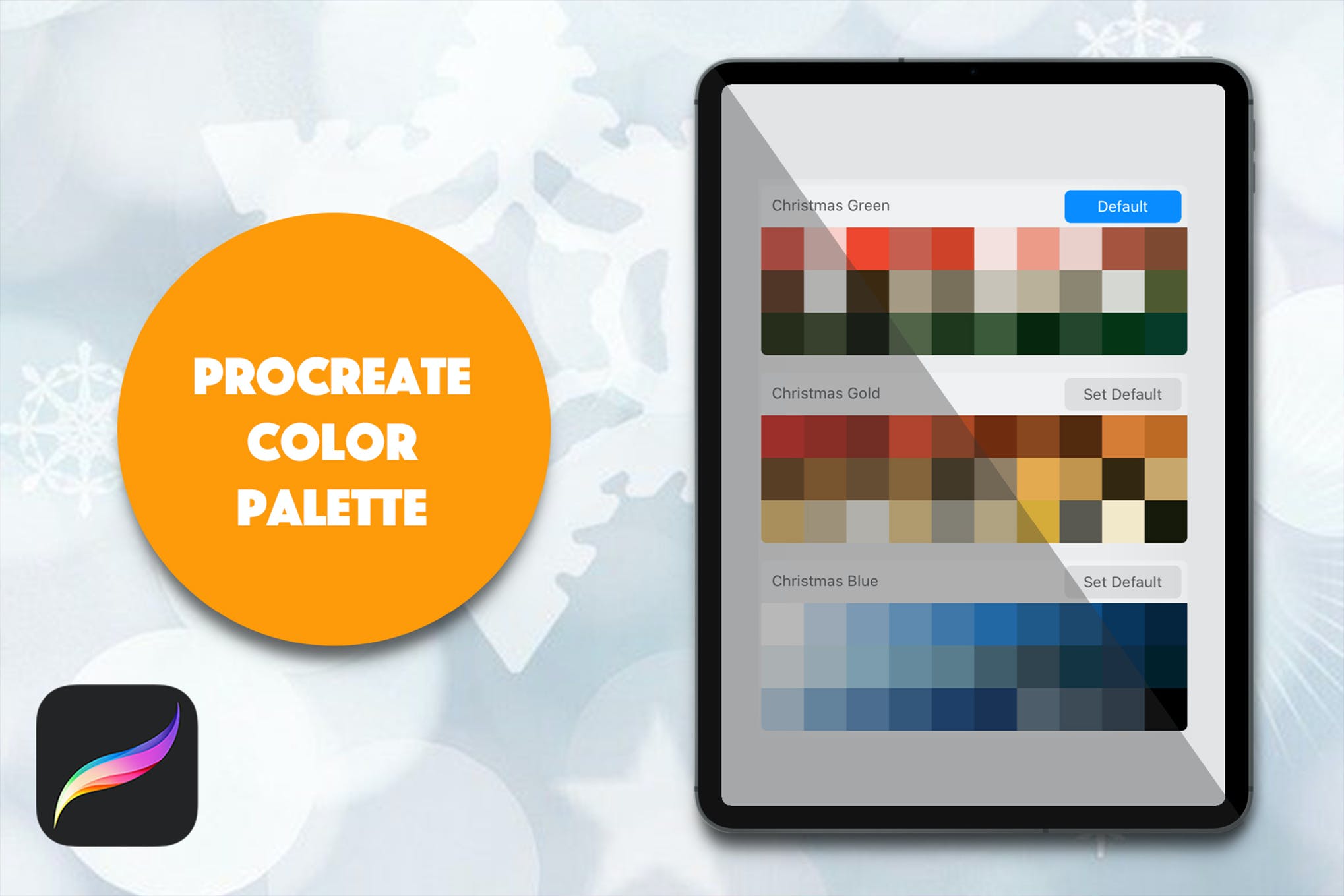 Christmas is a time of bringing family together, warm meals, and joy. With the Christmas Procreate palette, you can bring all of the shades of Christmas to your work in an instant. With over ninety colors to choose from, you won't be lacking options!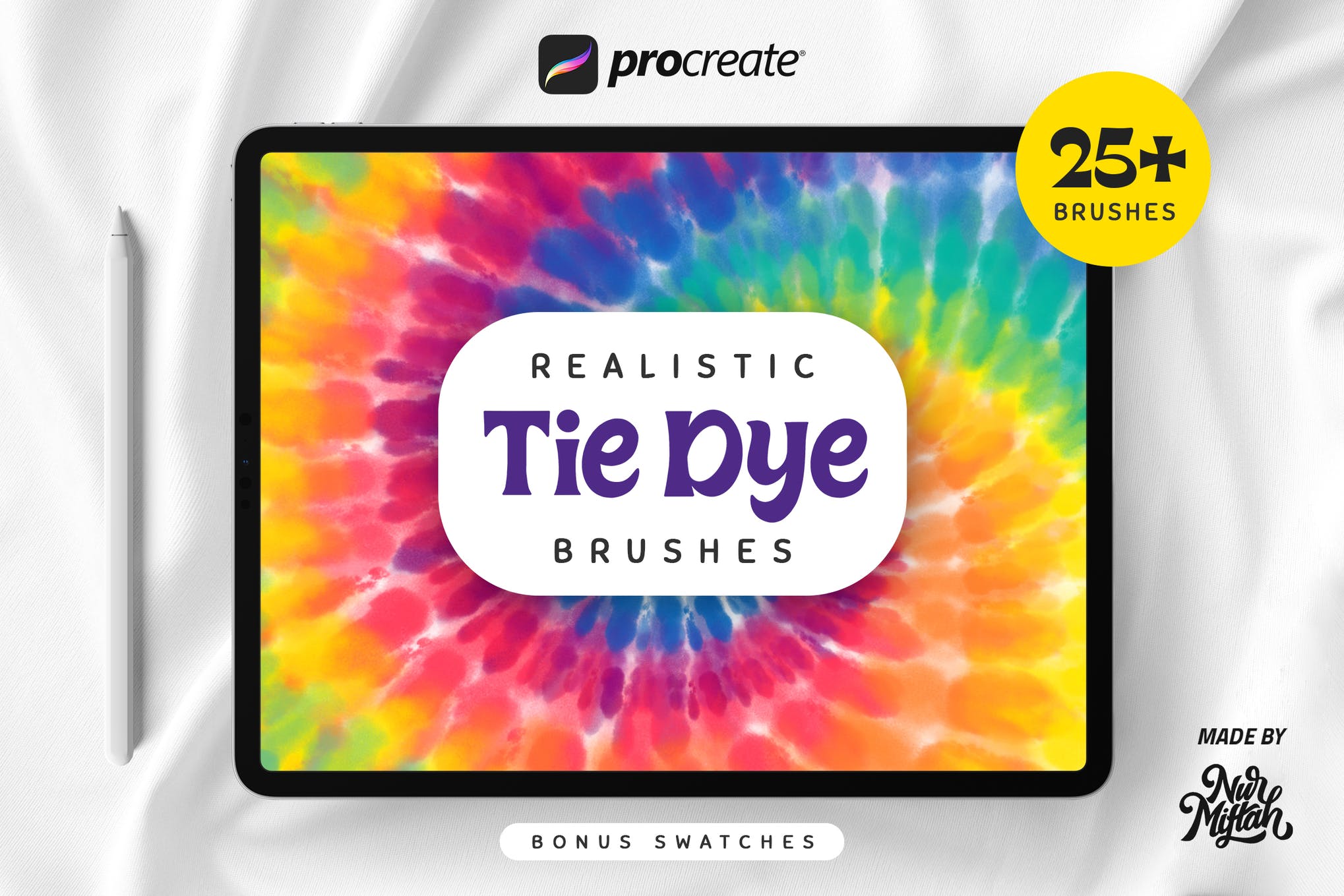 Create realistic tye and dye patterns on your digital canvas with the help of twenty-five artistic brushes and a bonus color palette. A great product that can be used to design tye and dye t-shirts, pillows, bed sheets, wall paintings, mobile covers, and more.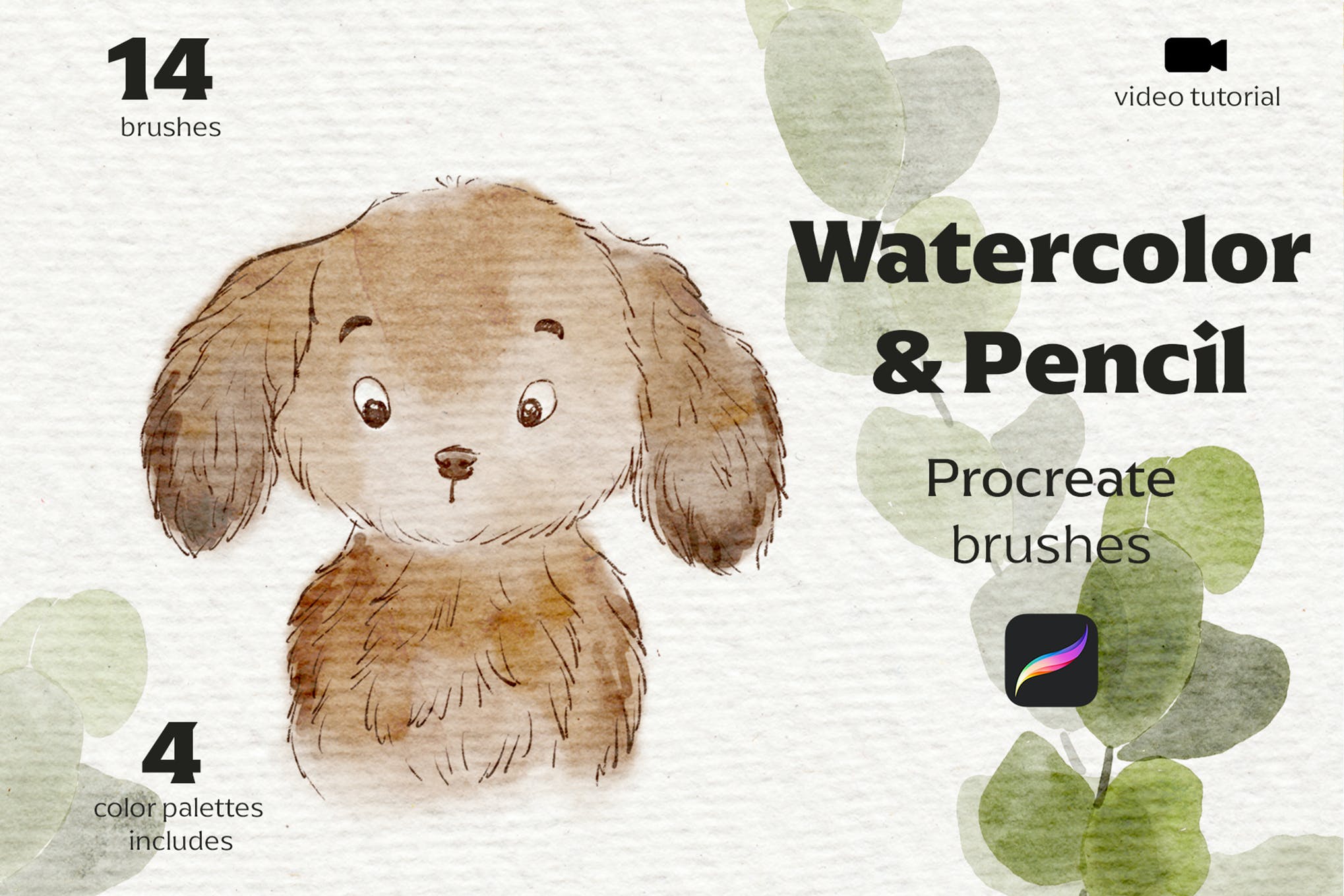 Watercolor is an iconic artist style, with its washed-out colors and distinctive meshed hues. Now with this palette and brush package, you'll have access to up to seven watercolor brushes, seven pencil brushes, and most importantly four distinct watercolor palettes to enjoy.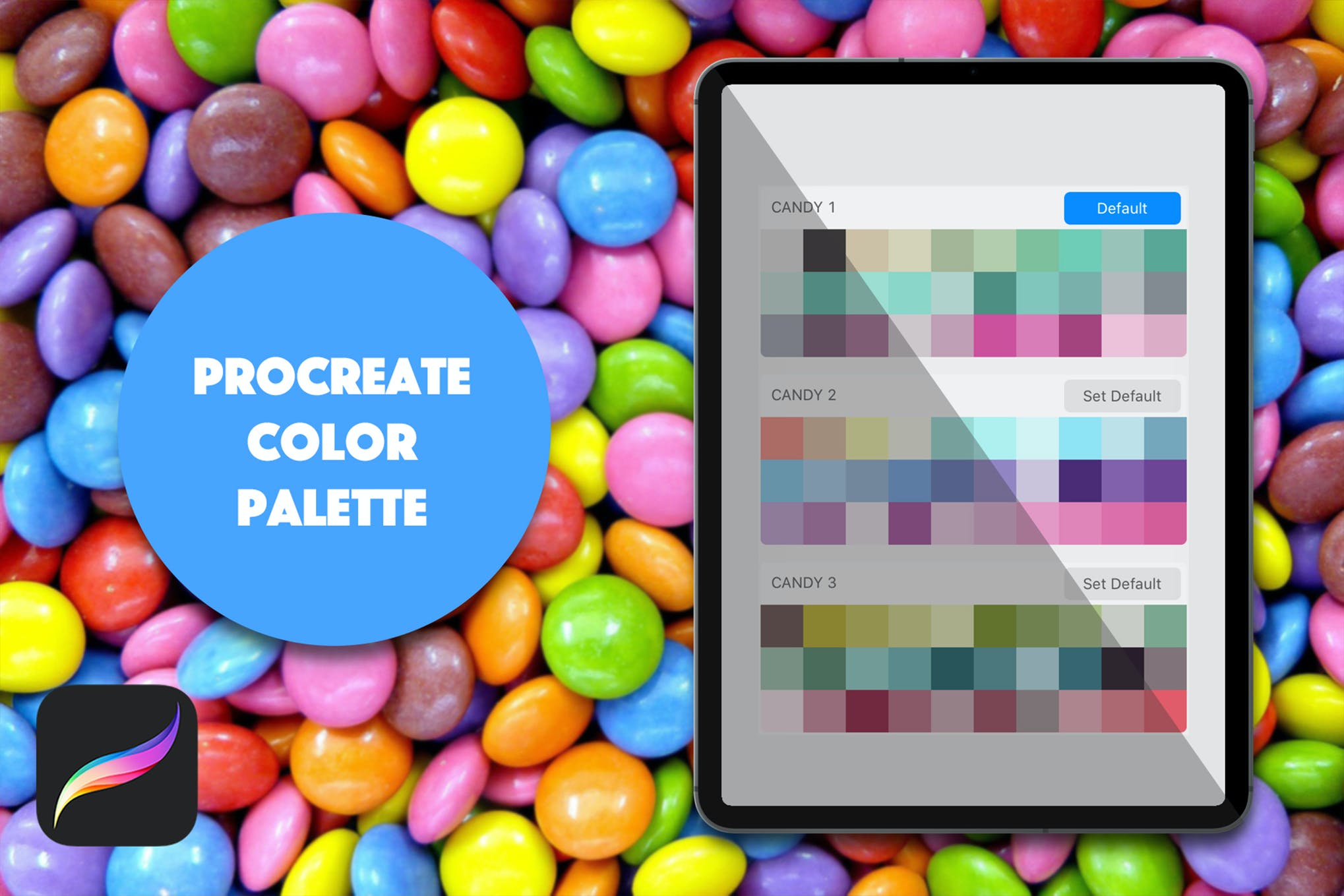 Looking to bring a few giggles and a dash of joy to your work? The Bright Candy palette has everything you're looking for. With ninety different colors to choose from, all in iconic candy styles, you'll be struggling not to smile as you paint away.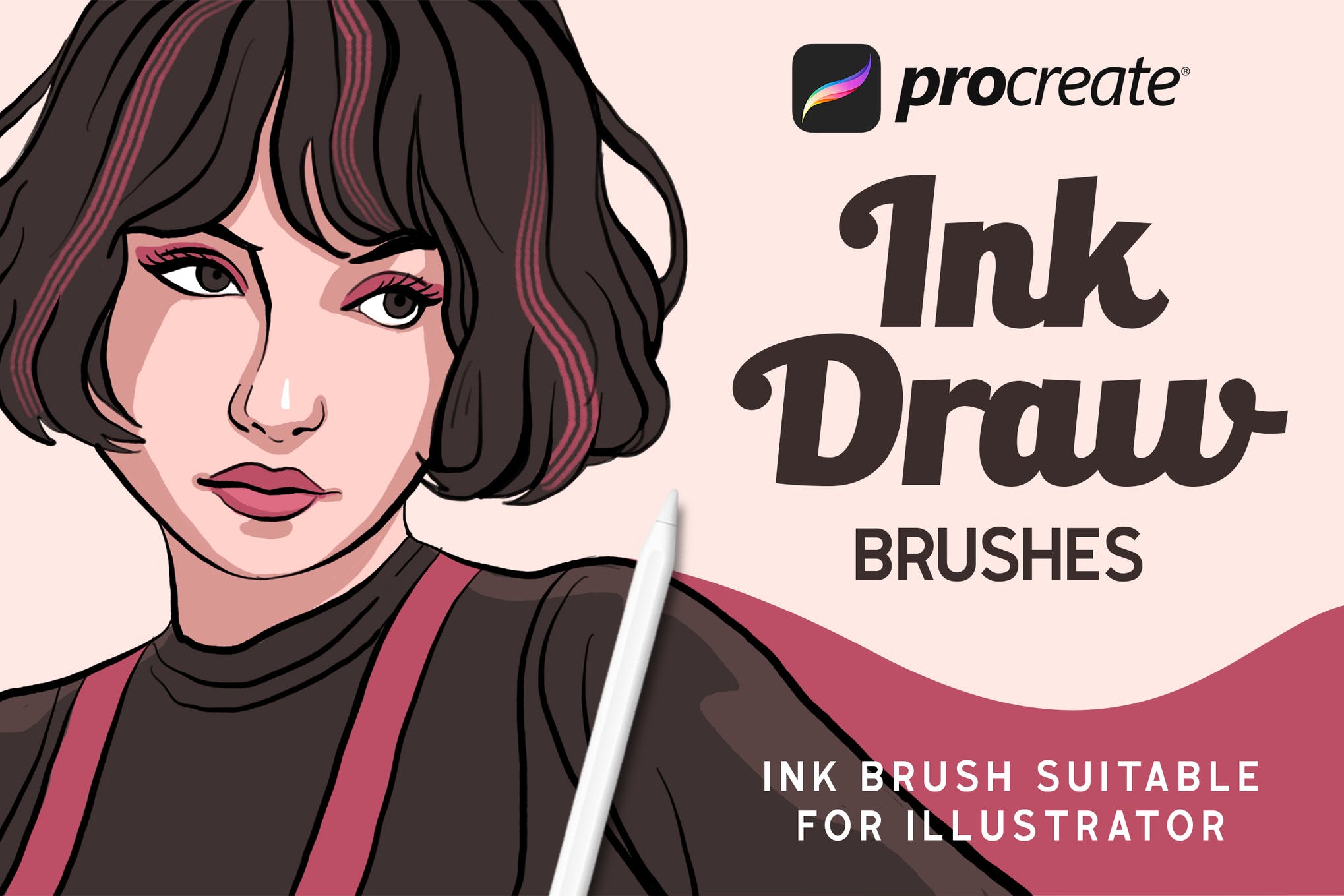 There's nothing more captivating than a good ink aesthetic, and with this collection, you'll have everything you need to start crafting your very own ink artwork. Filled with fifteen different brushes, and twenty Procreate palettes to choose from, you have nothing but options.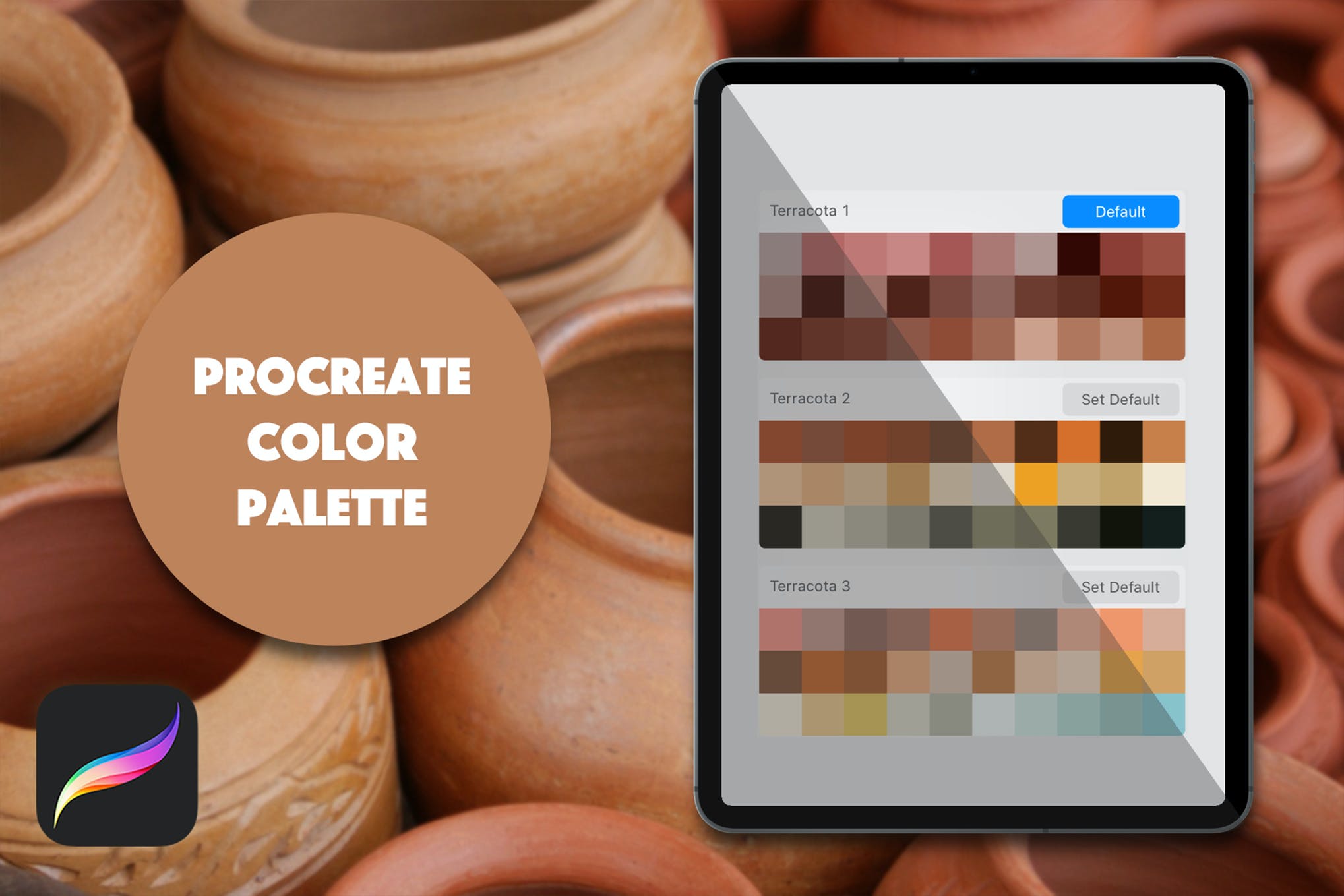 Bring the harmonious hues of terracotta to the page with this collection of beautiful Procreate palettes. With three distinct sets, all comprised of ninety colors, you'll be well equipped to bring an element of calm, as well as craft beautiful landscapes, with ease.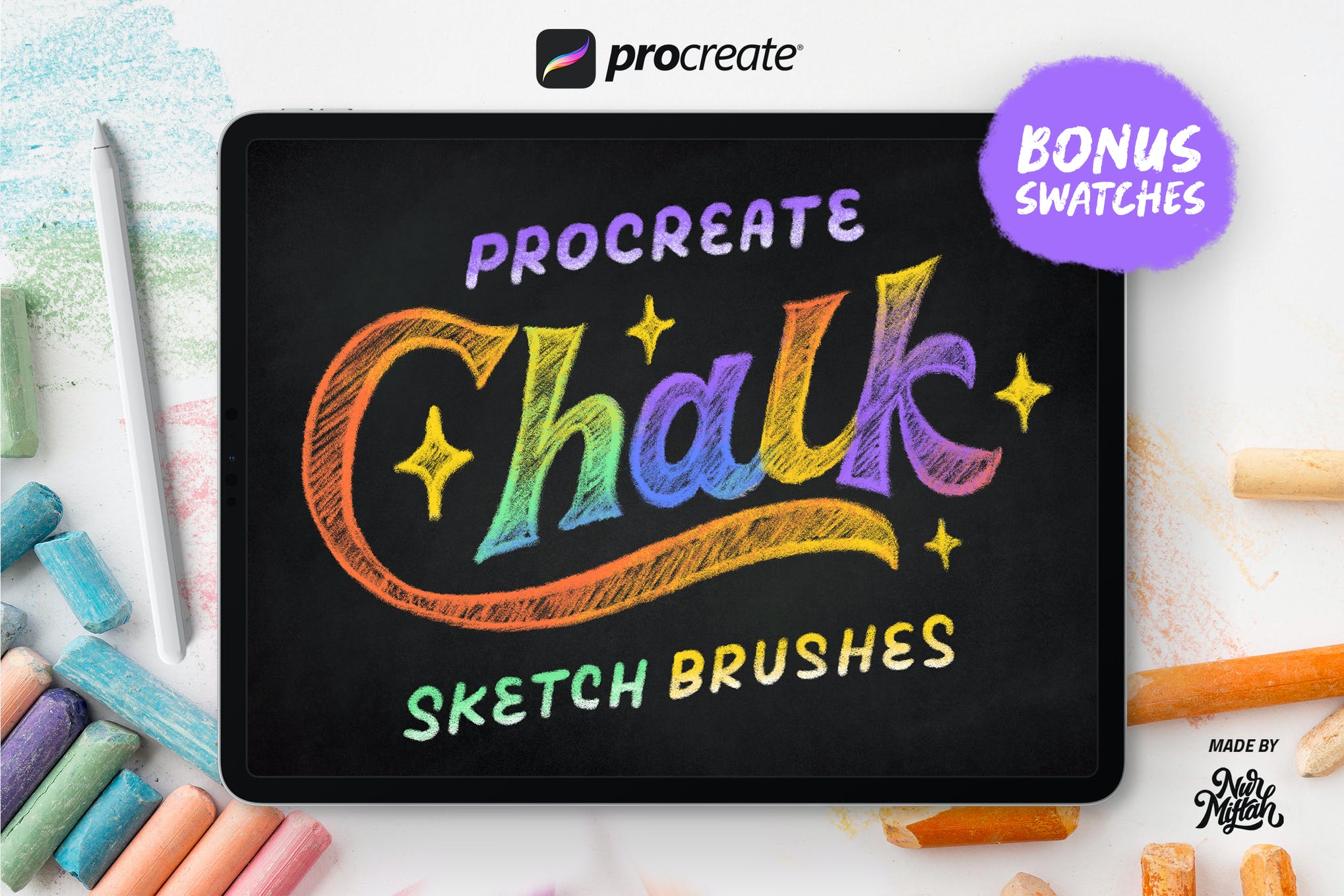 Regardless of the chalk texture brushes you're after, this Procreate collection has you covered. It contains a range of chalk sketch brushes and bonus swatches that will help you create stunning artworks for decoration, lettering, and teaching purposes.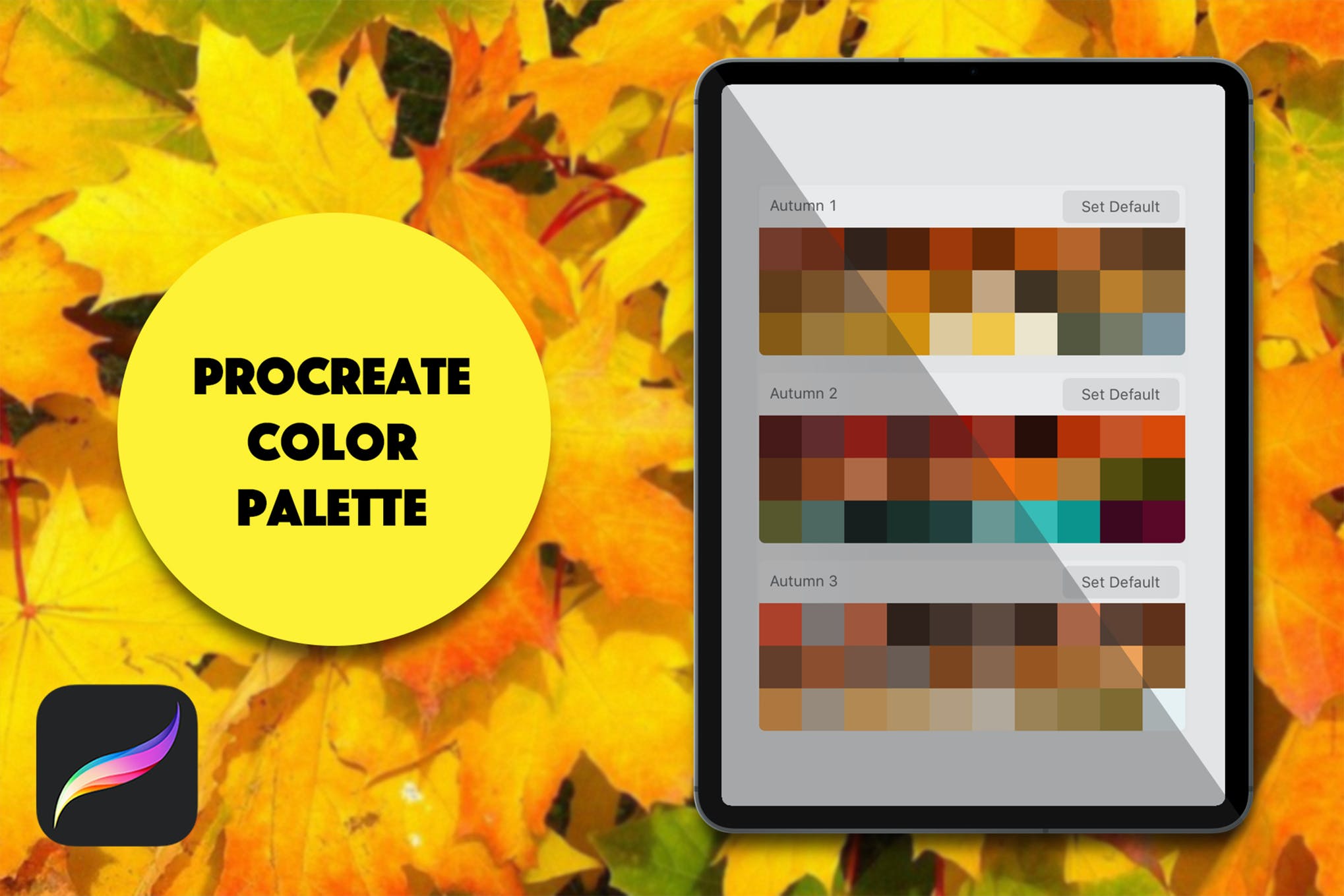 Autumn is a time of a soft orange warmth, mixed with the slow decay of nature, with winter creeping in at every corner. With this autumn Procreate palette collection, comprised of three expertly crafted sets of ninety colors, you'll be on your way to painting a beautiful autumn landscape.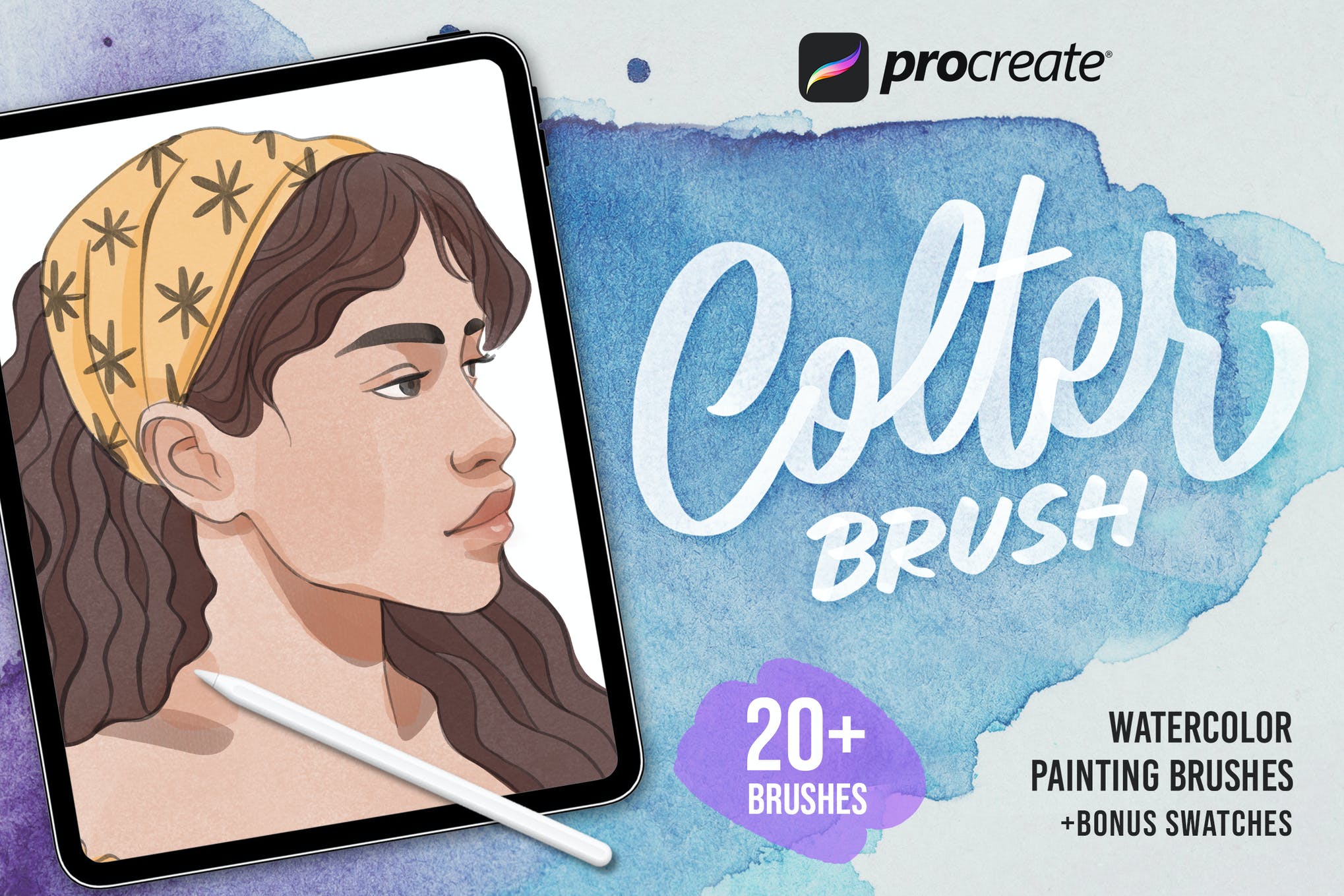 The Colter brush collection is a package that has a range of watercolor-style brushes, and color palettes, for you to enjoy. With twenty unique brushes and a range of color palettes, this package will assist in crafting a realistic watercolor masterpiece as if you've painted it on a real-life canvas.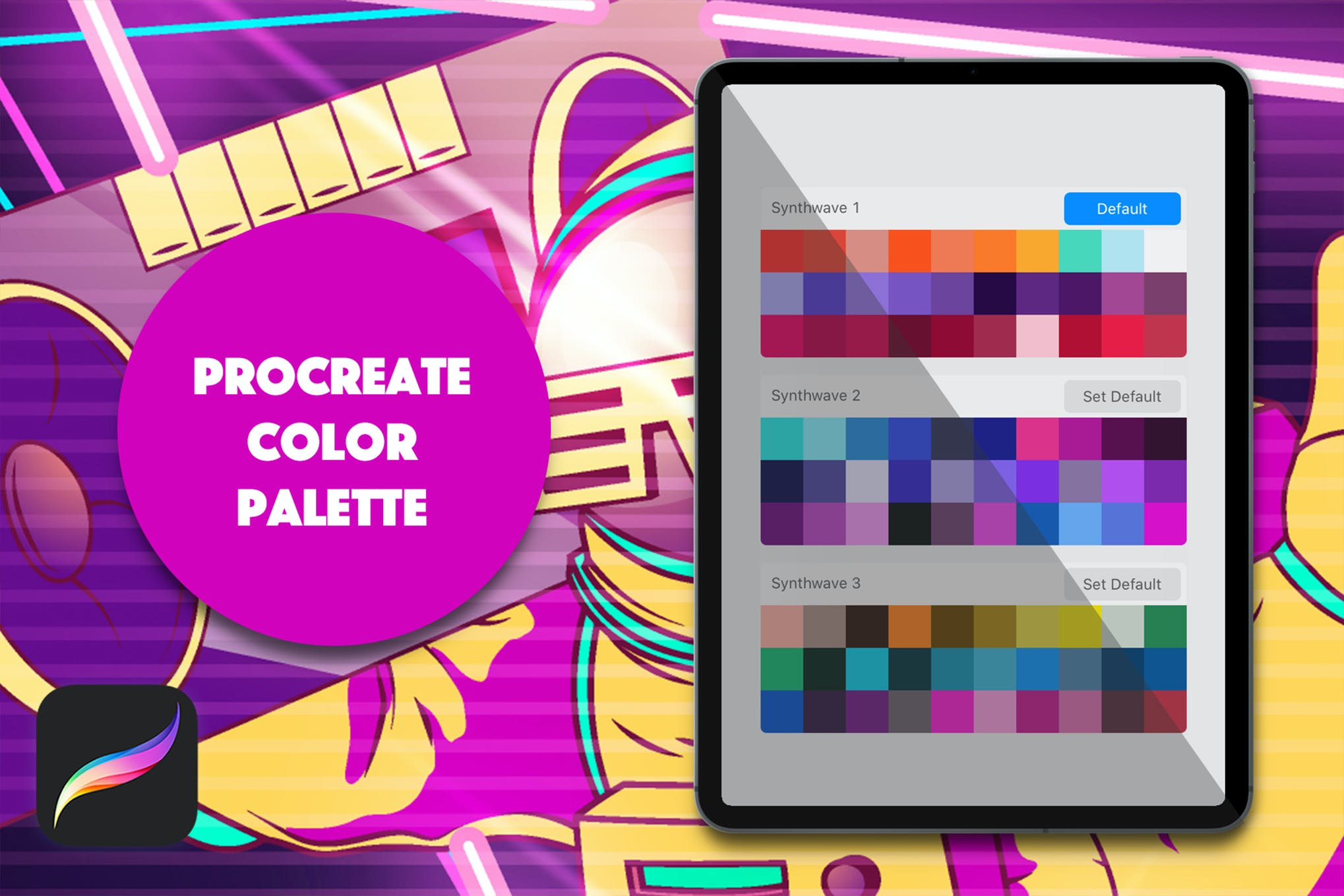 Bring the bombastic attitude of the synthwave craze to your canvas in style, with this synthwave color palette collection. Filled with three different palettes to choose from, and ninety colors each, you'll have access to the iconic bold colors that define the art style.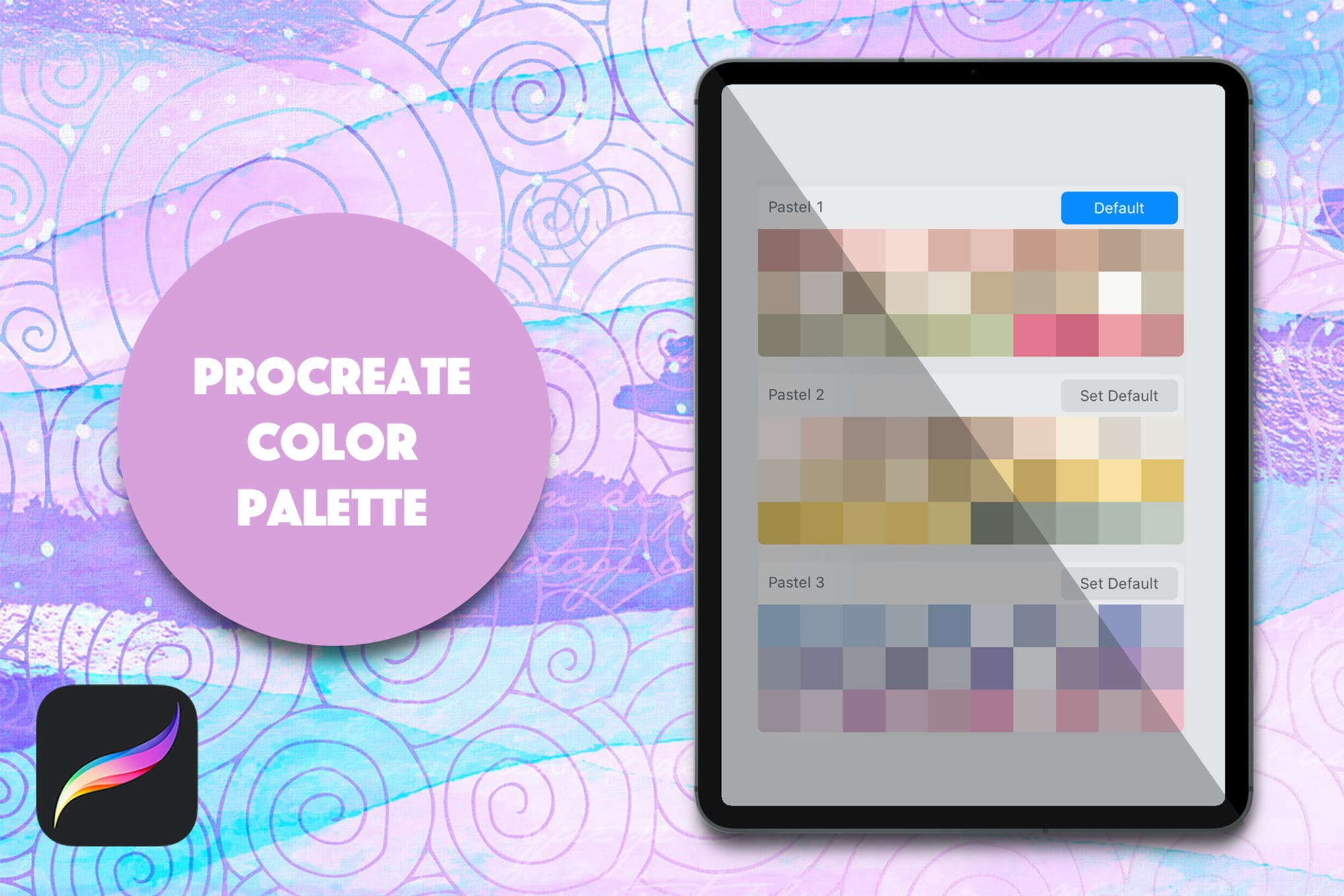 Pastels are a great way to bring a soft touch to your work, without conflicting too much with other bolder colors on the canvas. Now with this Light Pastel Procreate palette set, you'll have three beautifully crafted palettes, each with ninety gorgeous colors to choose from.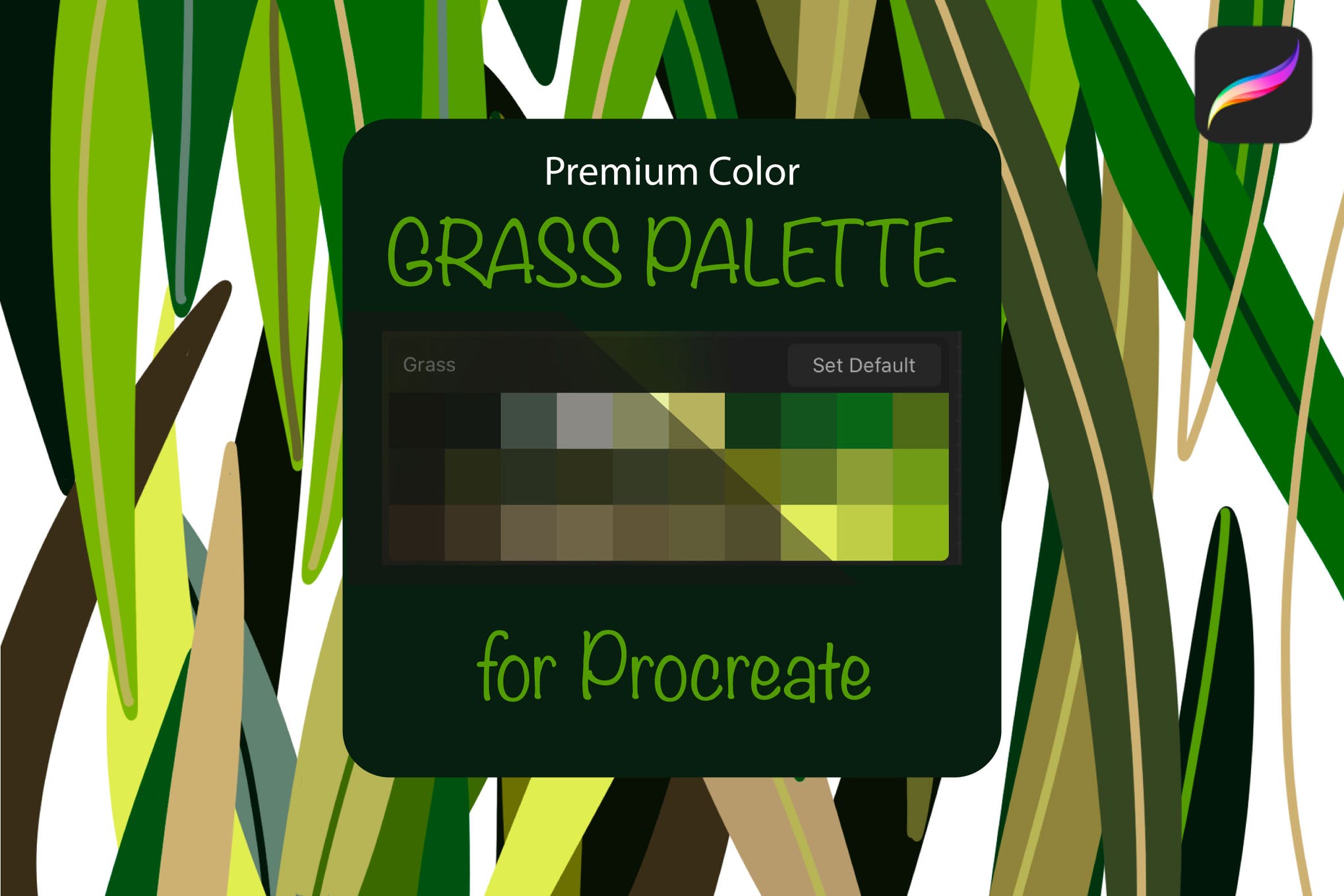 It may surprise you that getting the right colors for grass can be a struggle. Yet those struggles are in the past, with this specially designed collection of grass palettes. With three separate palettes to choose from, you'll have exactly what you need to paint the perfect grassy landscape from now on.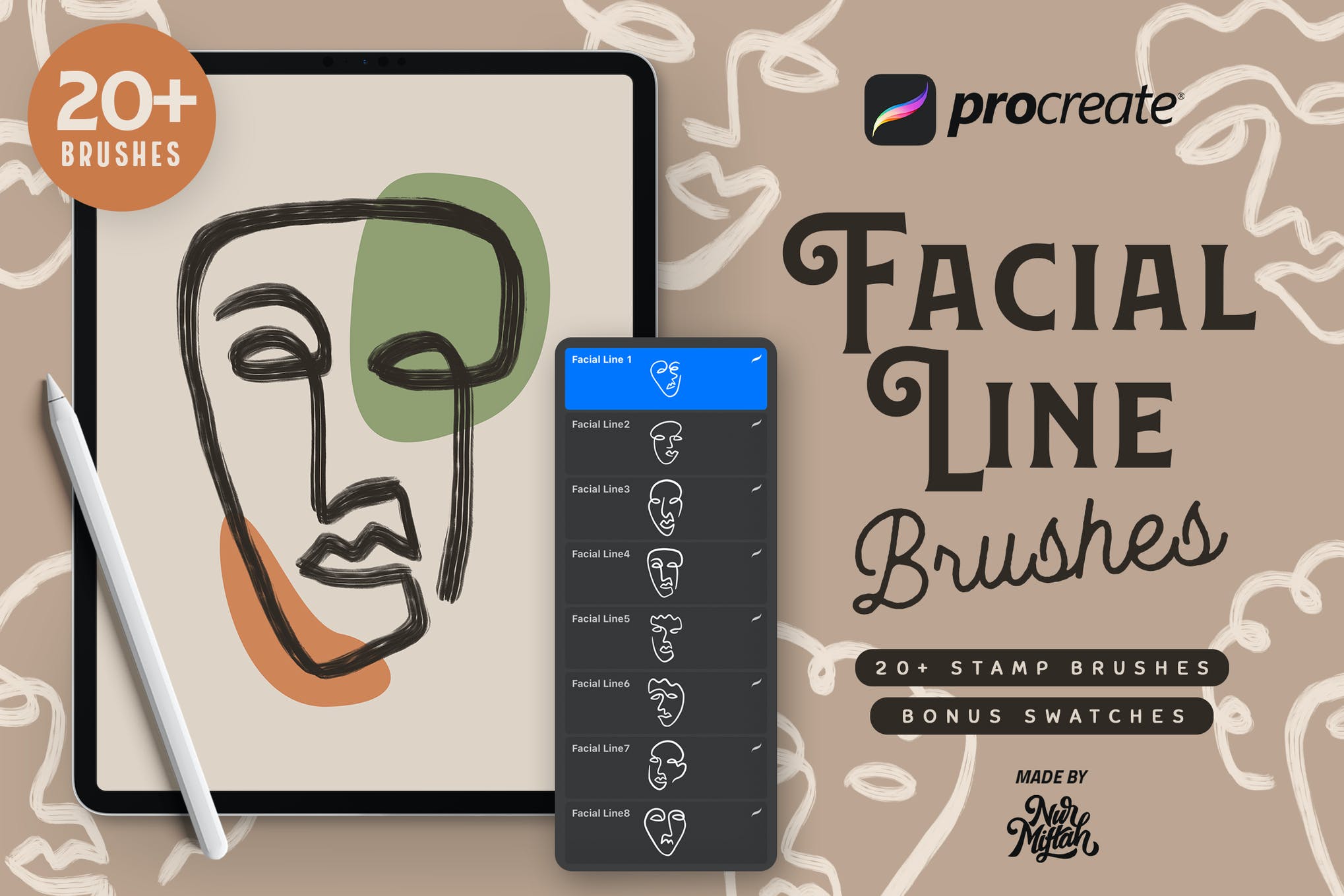 Here we have a Procreate collection of line art brushes that will help you make a human face in the easiest way possible. A beautiful earthy tone color palette comes included in the package, bringing your art to life with great care.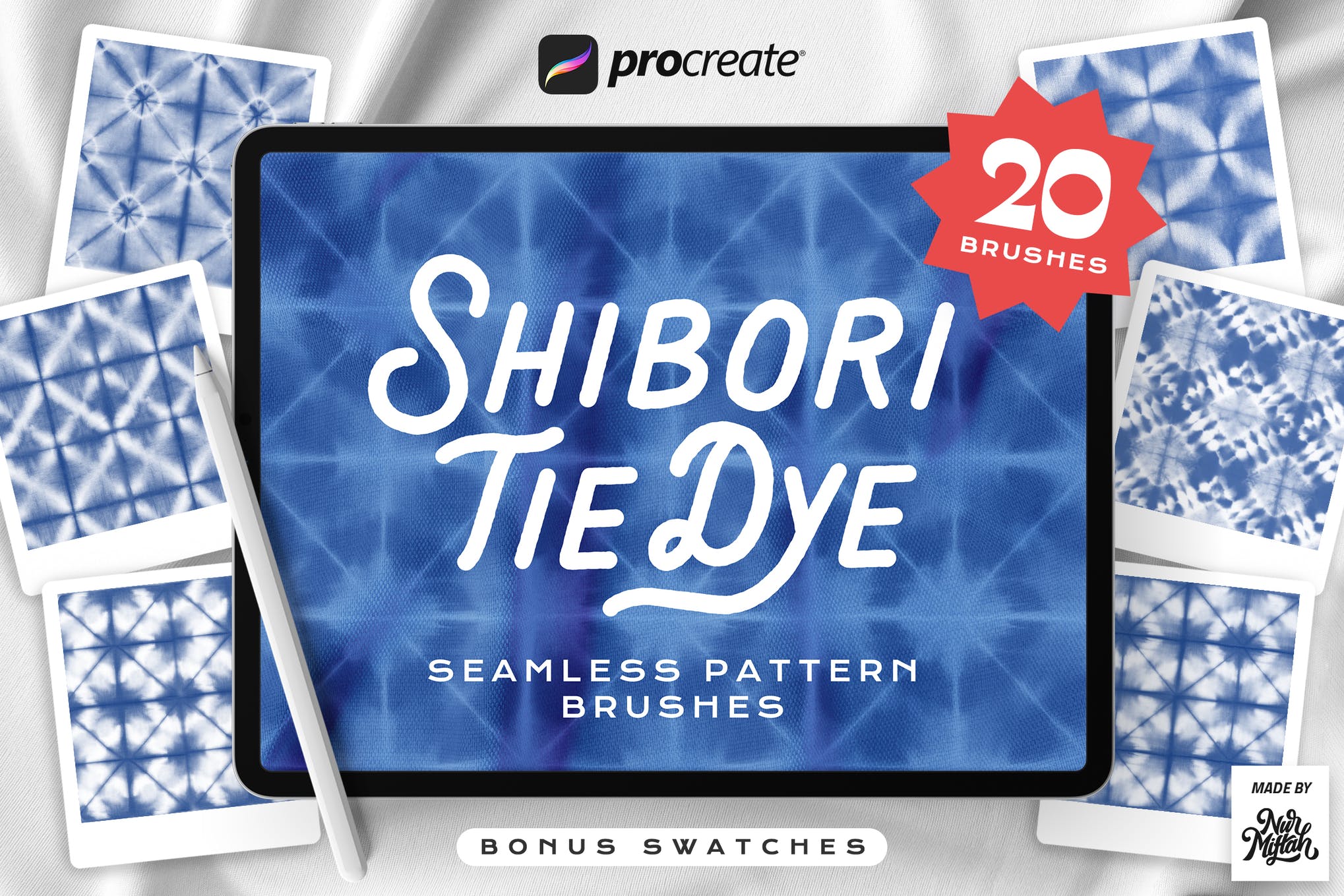 Shibori tie-dye brushes are made using the original shape and texture of a Shibori Batik Patterned fabric. So that it gives a real impression on every brushstroke. These patterns can be combined to create a beautiful piece. There are 20 main brushes in various shapes and a bonus color palette to make it easier for users to create tie-dye artwork.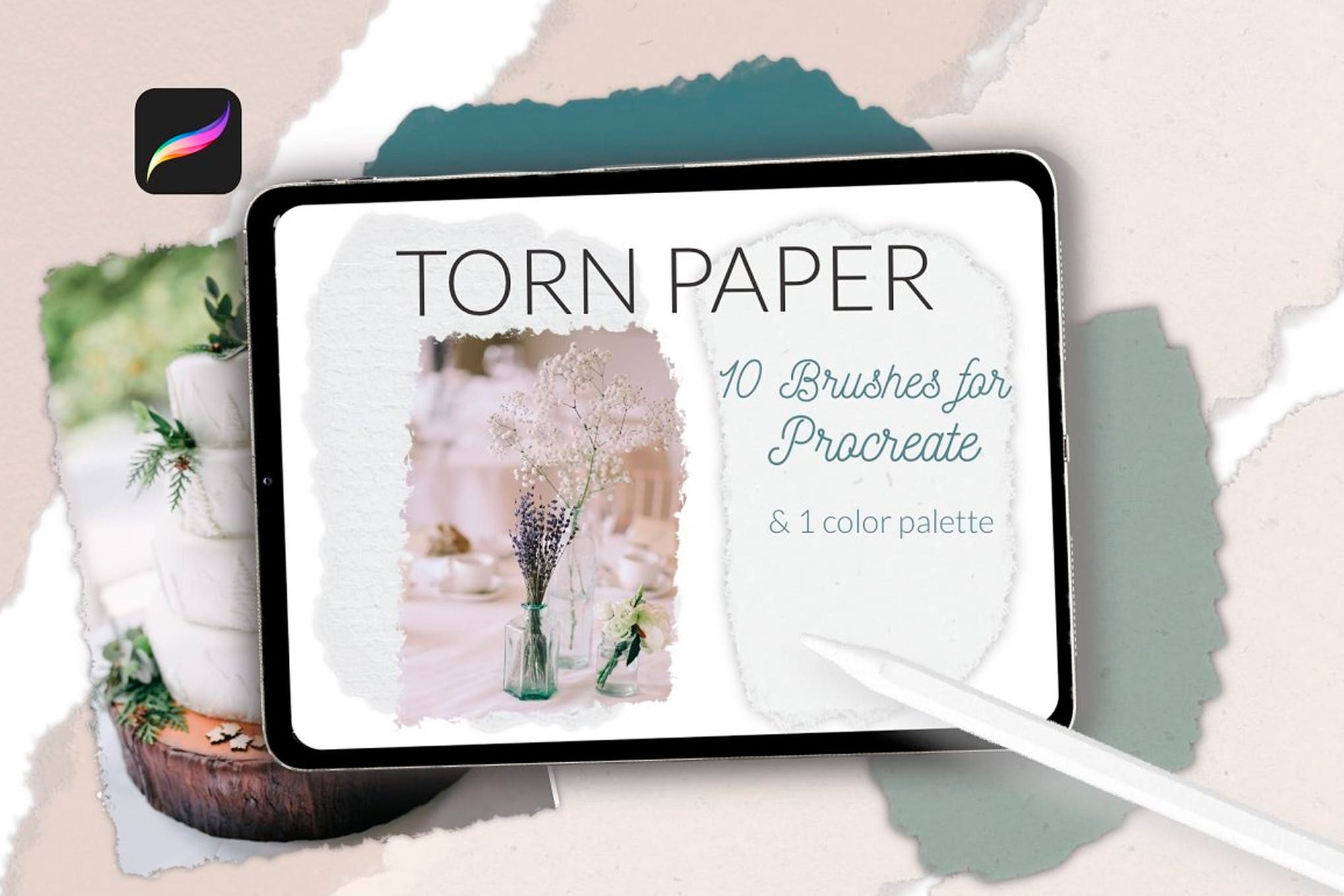 Here we have a unique bundle for Procreate that includes 10 brushes with torn paper edge effects, and 1 color palette with 10 neutral colors. Perfect for digital scrapbooking, wedding map creator, watercolor paper background for digital illustration.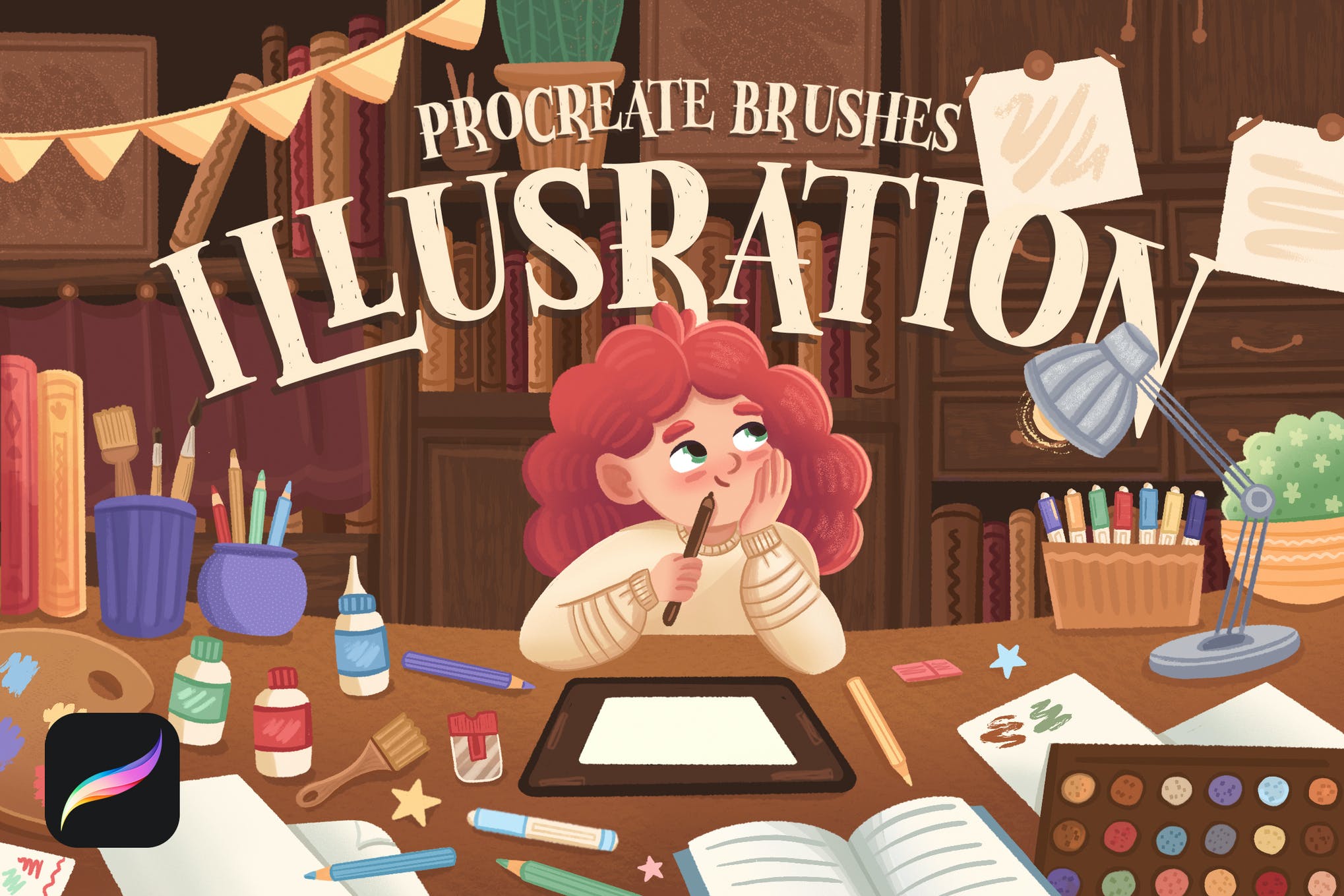 Check out this textured brush set for Procreate featuring 15 texture brushes, perfect for children's book illustrators, and pressure-sensitive brushes perfect for hand lettering, next to brushes. In this set, you will get 5 beautiful color palettes for Procreate!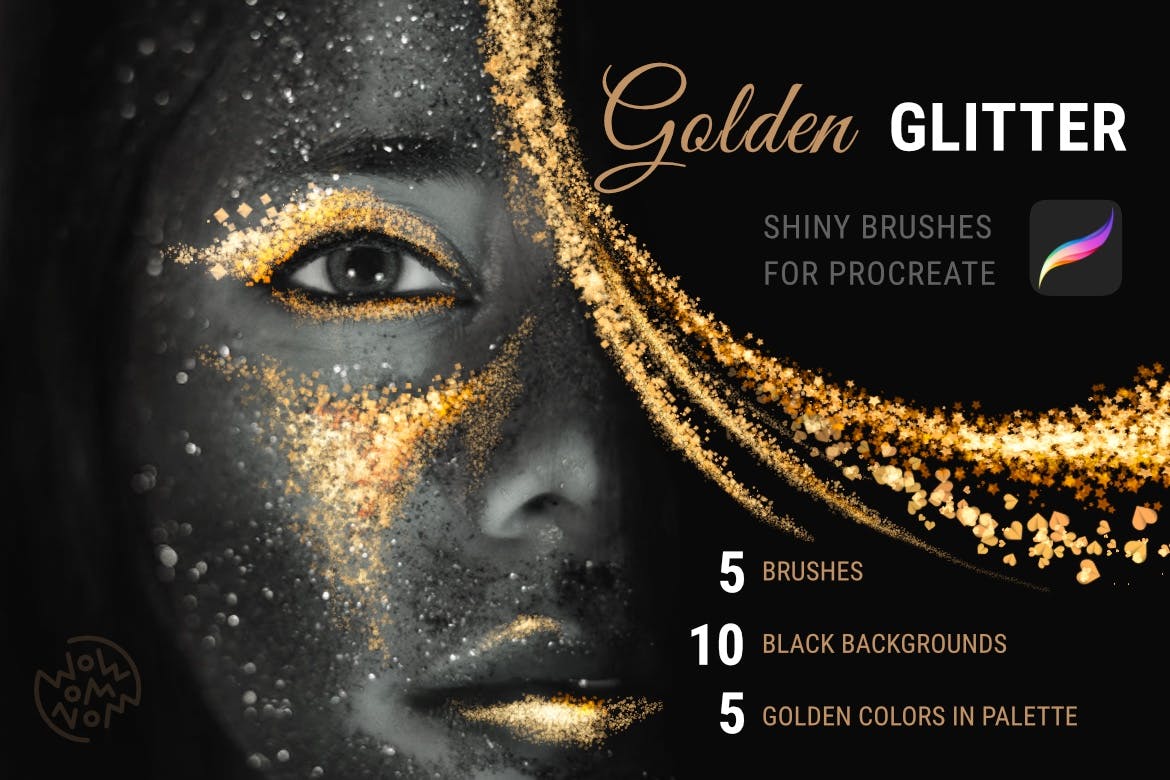 This is a collection of beautiful glitter brushes of different shapes with a golden palette and black backgrounds for Procreate. Decorate your design and add a sparkle to it with shiny brushes.
Free Procreate Palettes
It can be easy to get caught up in the impressive range of premium palettes out there to choose from. Yet, despite their quality, you don't have to spend a single cent on getting a great quality palette.
Let's take a look at some great free Procreate palettes we think are worth your attention.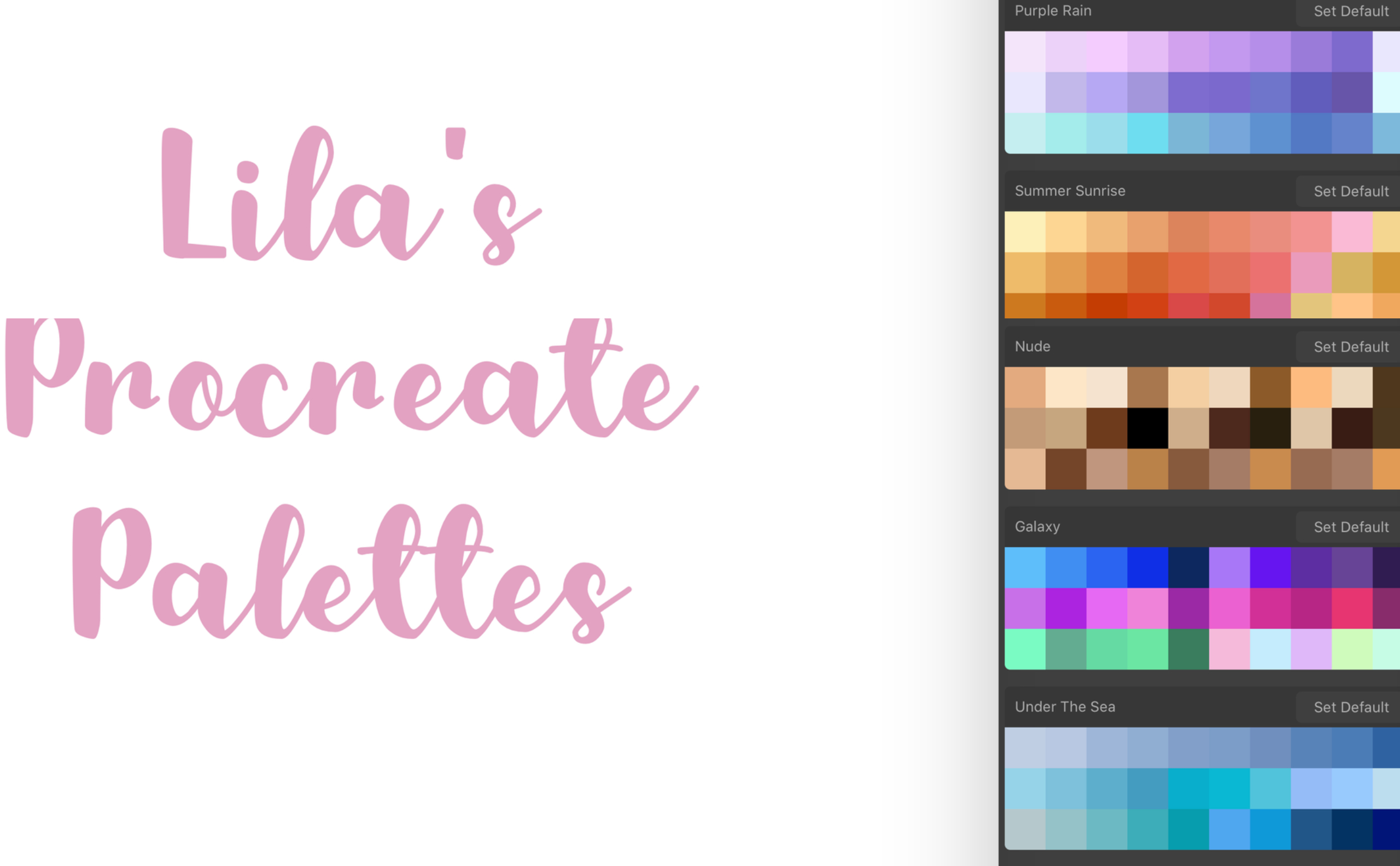 Whether you need pastel tones, nude colors, or autumn shades, this collection of Procreate palettes has it all. There are so many options included that you'll be elated to have every single color you might need at your fingertips.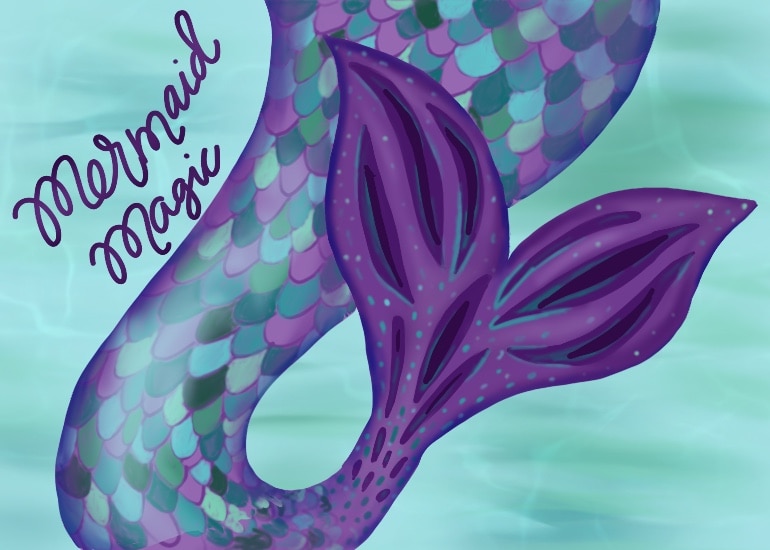 Modeled after the beauty and charm of a mermaid, this Procreate palette comes with eye-pleasing hues of purples, sea greens, and teals. It's one of the best free Procreate palettes on our list, and we recommend you try this out for your next underwater design project.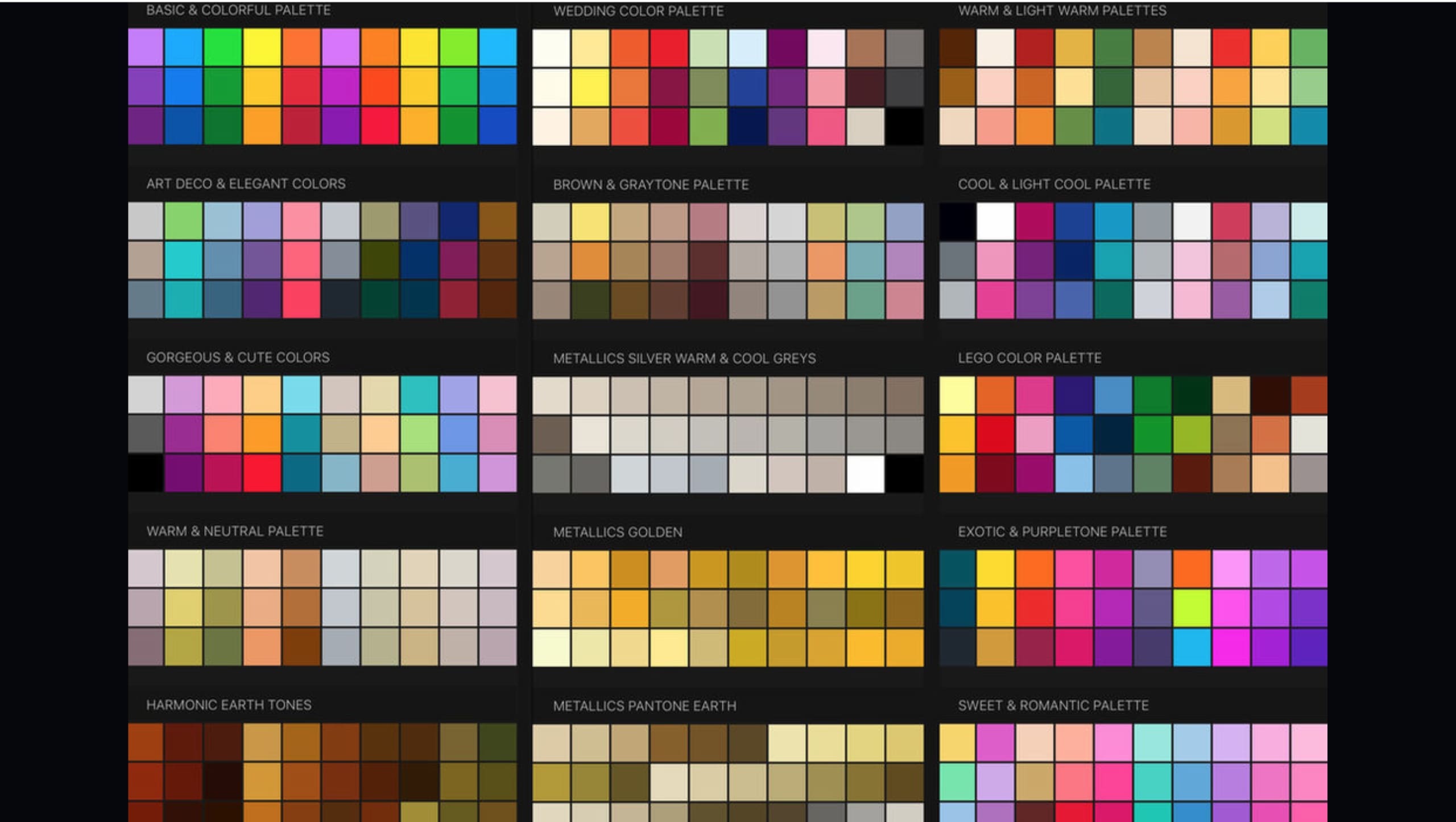 One helpful denizen of the internet has comprised a range of over thirty-five simple and easy-to-use Procreate palettes for you to enjoy. With such a wide range to choose from, you'll never be left without options again. A great starting point for beginners!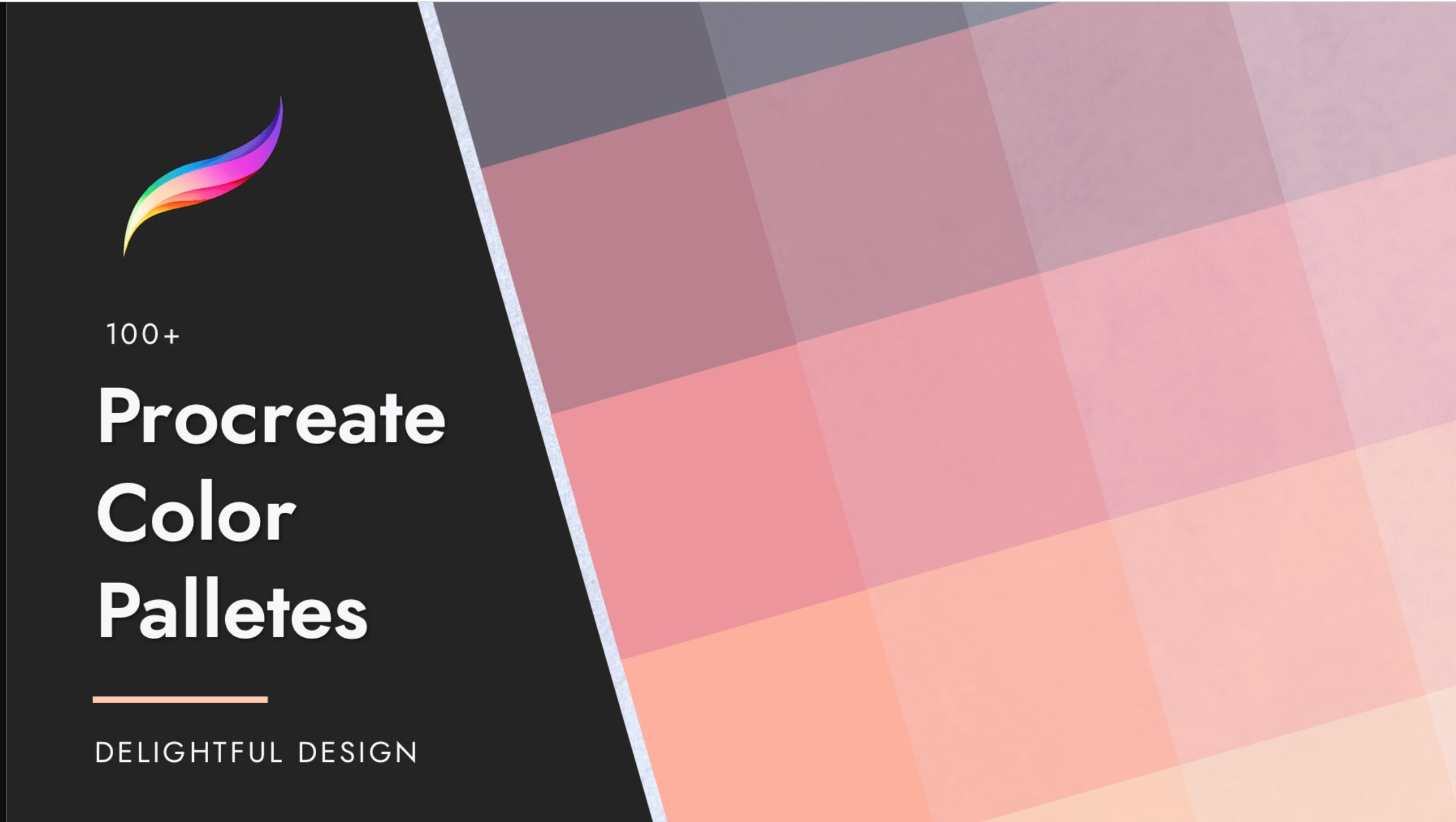 Looking to expand your toolkit even further? Then you'll need to pick up this mega-collection of over one hundred different color palettes. Whilst it's impossible to describe everything that is available here, no doubt you'll be hard-pressed not to find something you can use.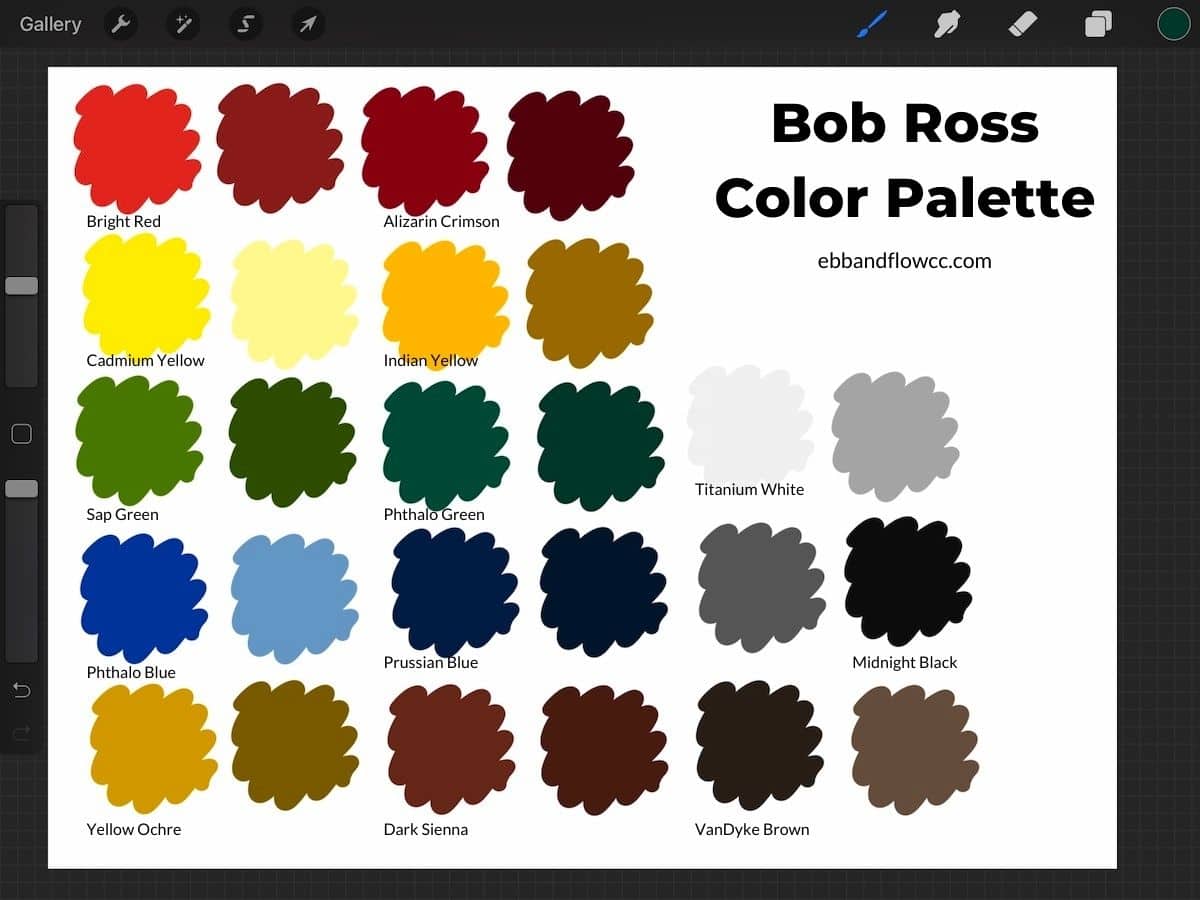 If you're an illustrator looking to get your hands on the best free Procreate color palettes available on the web, you're certainly in the right place. This Bob Ross color palette is packed with classic colors, shades, and hues to make drawing on the digital canvas a happy experience for you.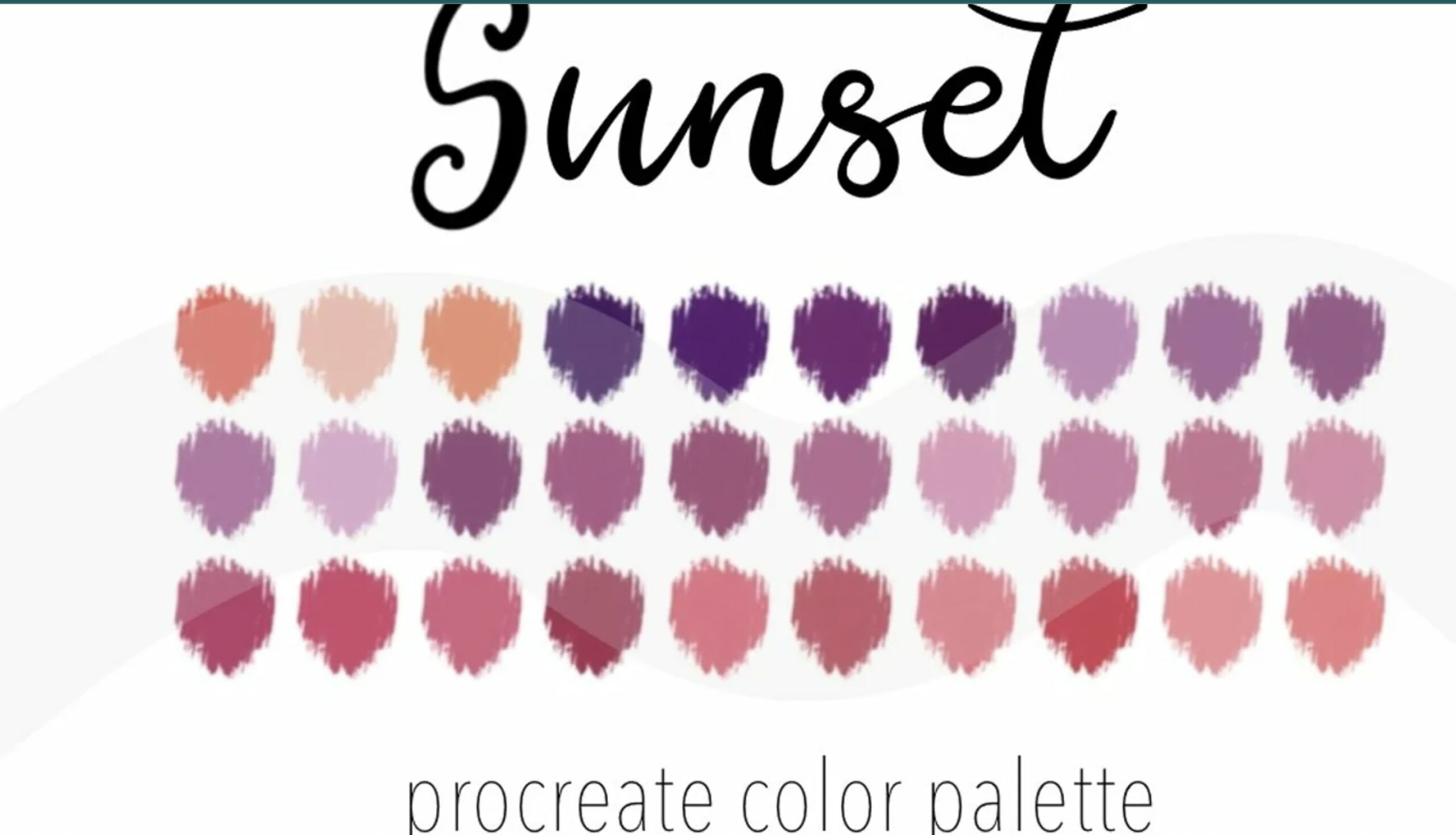 This free Procreate palette equips you with 30 beautiful shades that will help you paint breathtakingly beautiful sunsets with ease. These swatches are super easy to install, and can be used for both personal and commercial projects.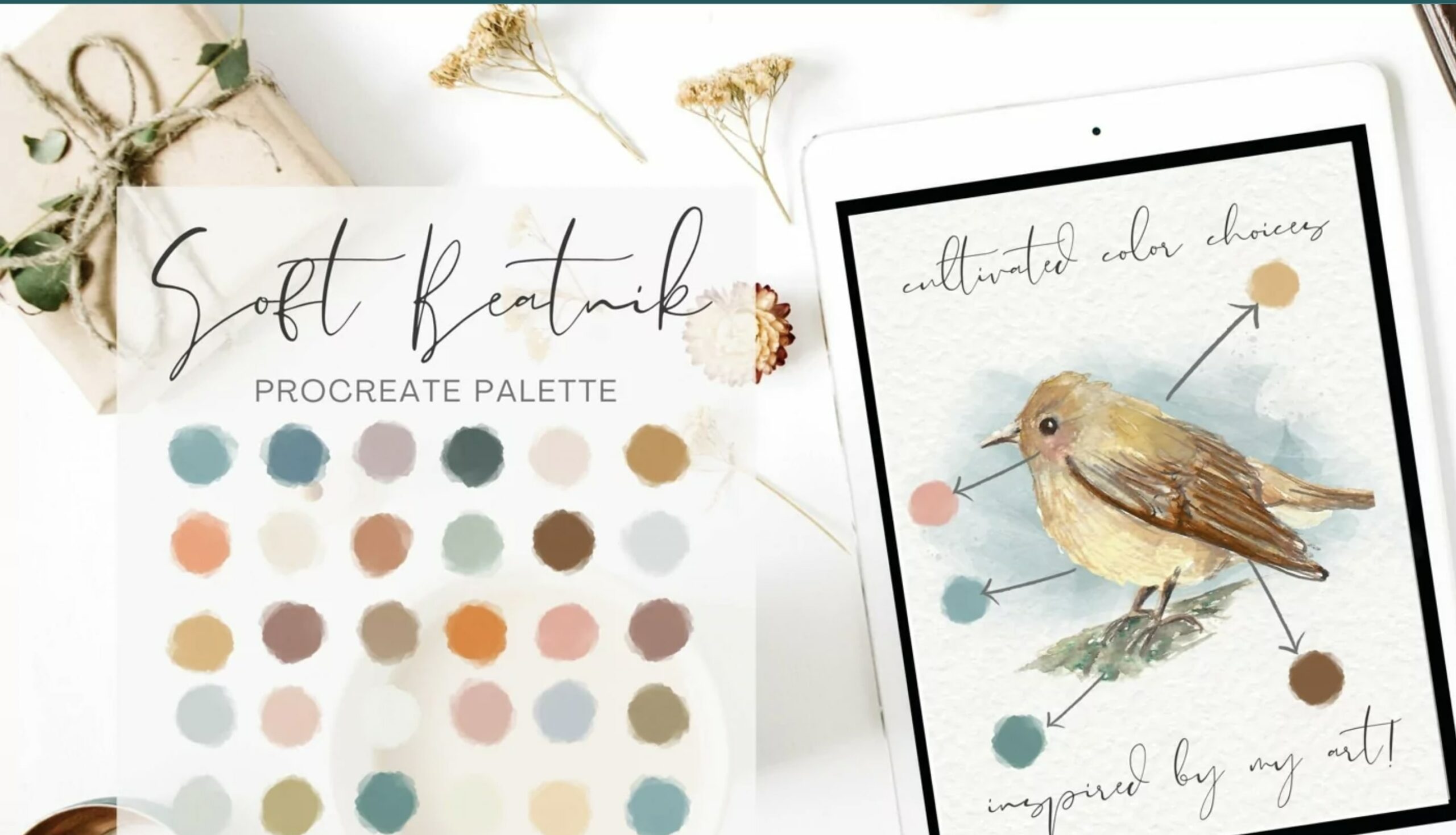 This bohemian beatnik color palette is perfect for projects that demand subtle, and soft pastel tints. The shades in the palette are super chic, and trendy, and compliment each other very well. It's a free product ready for you to download right away.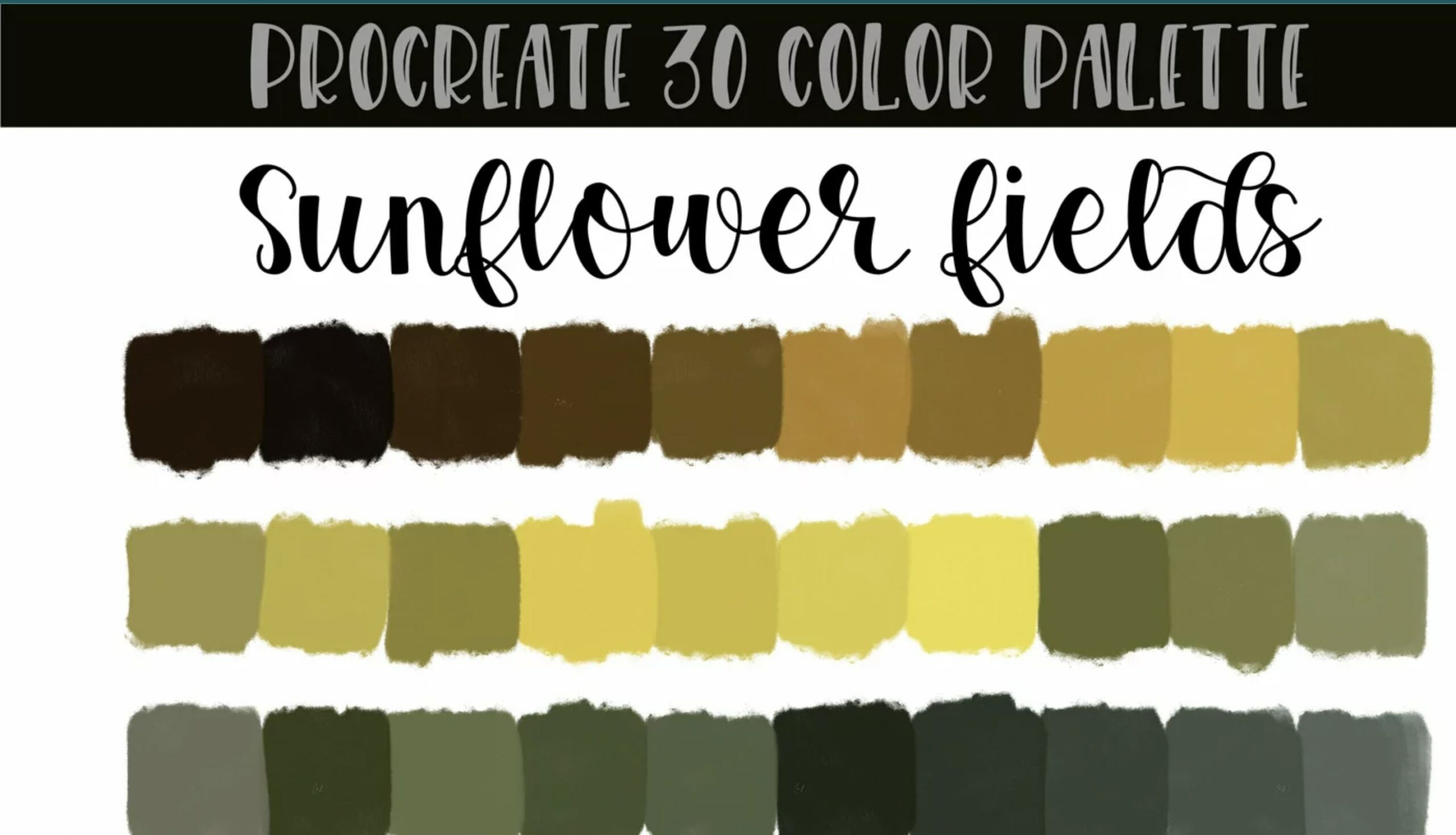 Here we have an awesome Procreate palette that's easy to use both for ameteurs and professionals. It comes in PNG format, and will help you create beautiful pieces of artwork. Do try it out.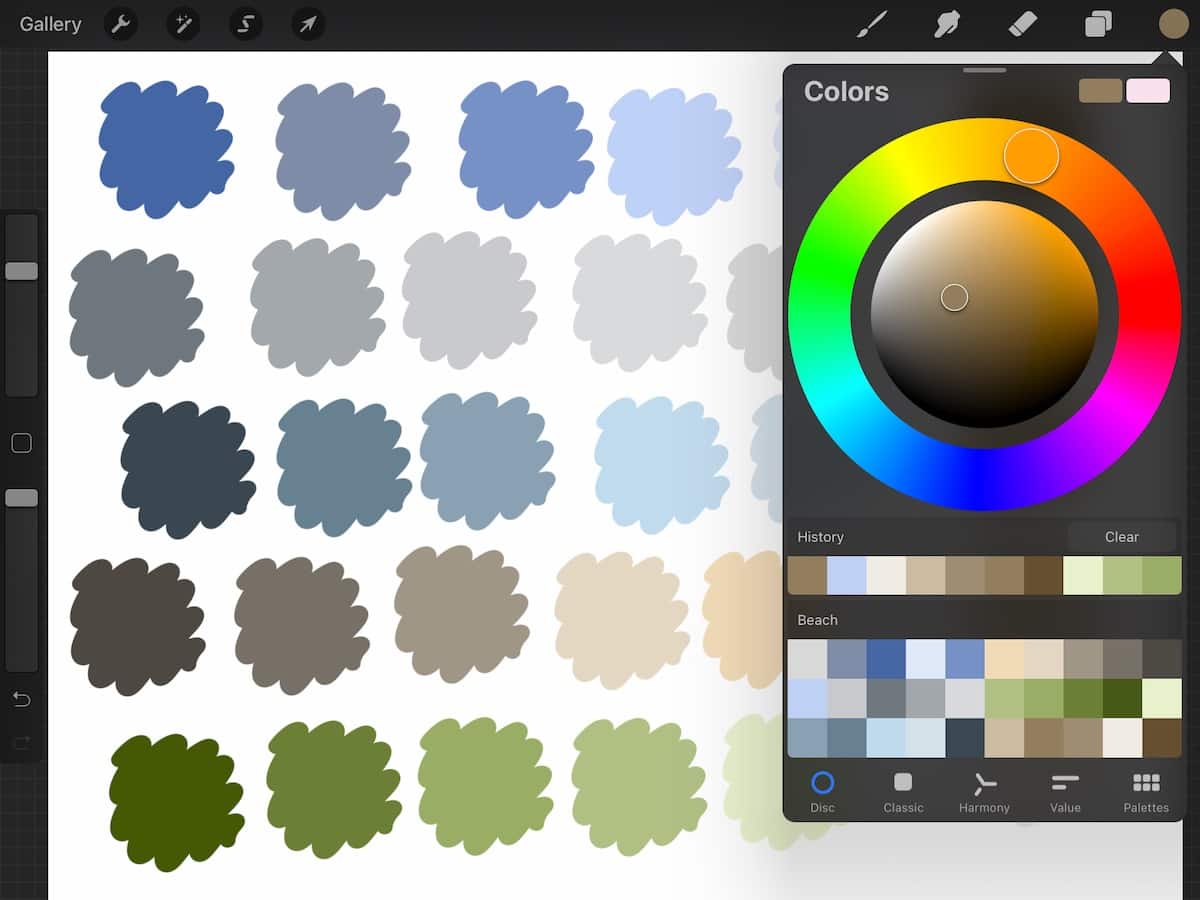 Check out this free Procreate color palette that will remind you of the beautiful east coast beaches of the United States. From muted blues, browns, and greens, this palette has every tint that you might need to paint picturesque beaches.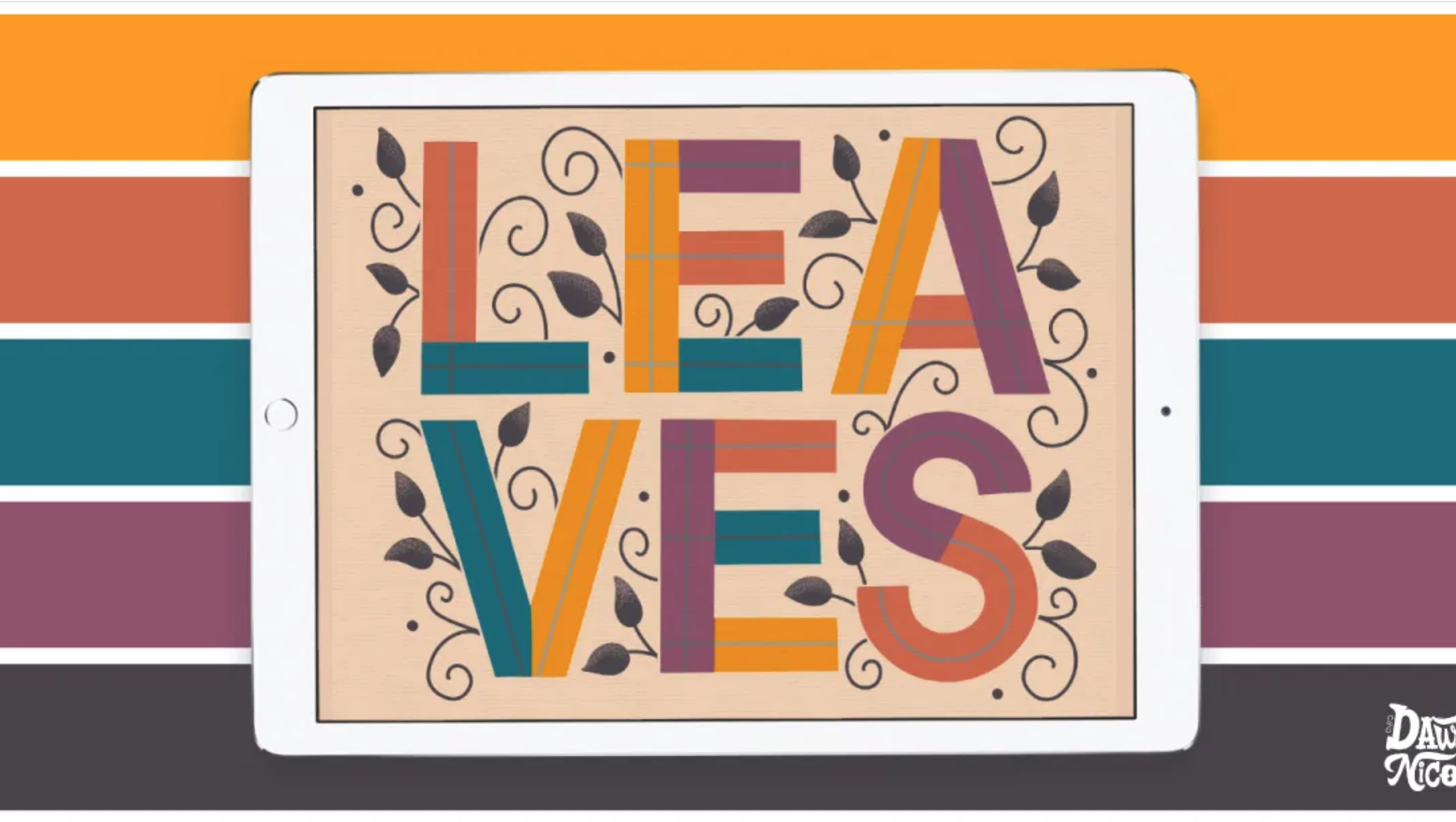 Autumnal Leaves is a hard-to-miss style choice on the page, with its colors springing out and grabbing your attention. If you've ever wanted to bring a little autumn to your own work, then look no further. This collection comes packed with a stunning palette that gives you everything you need to bring the gorgeous autumn leaves to your canvas.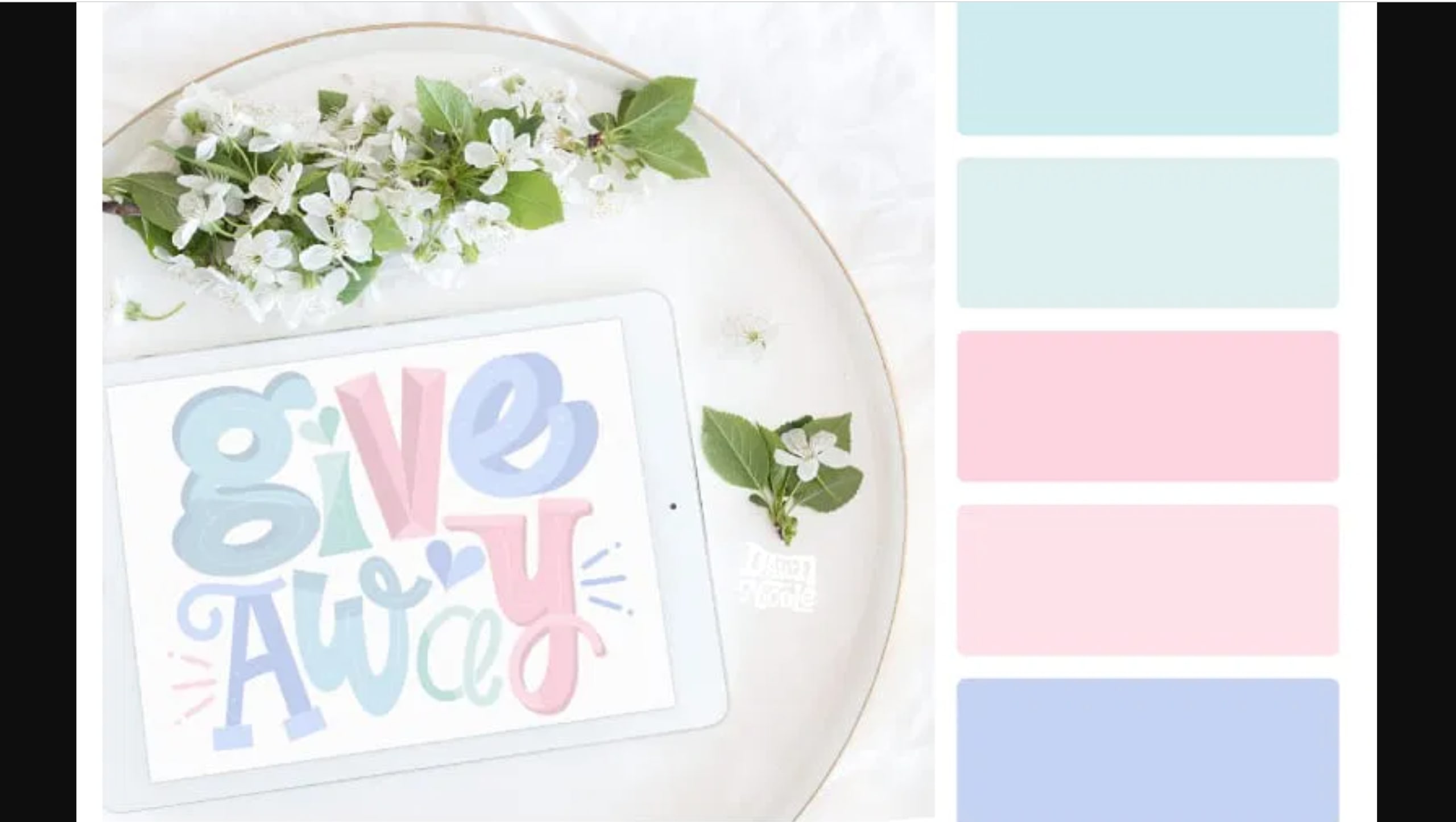 Looking for a palette with pastel colors? Then Quiet Pastels has you covered. Everything from baby blue, magic mint, to lavender and periwinkle can be found inside! One of the best free Procreate color palettes on our list.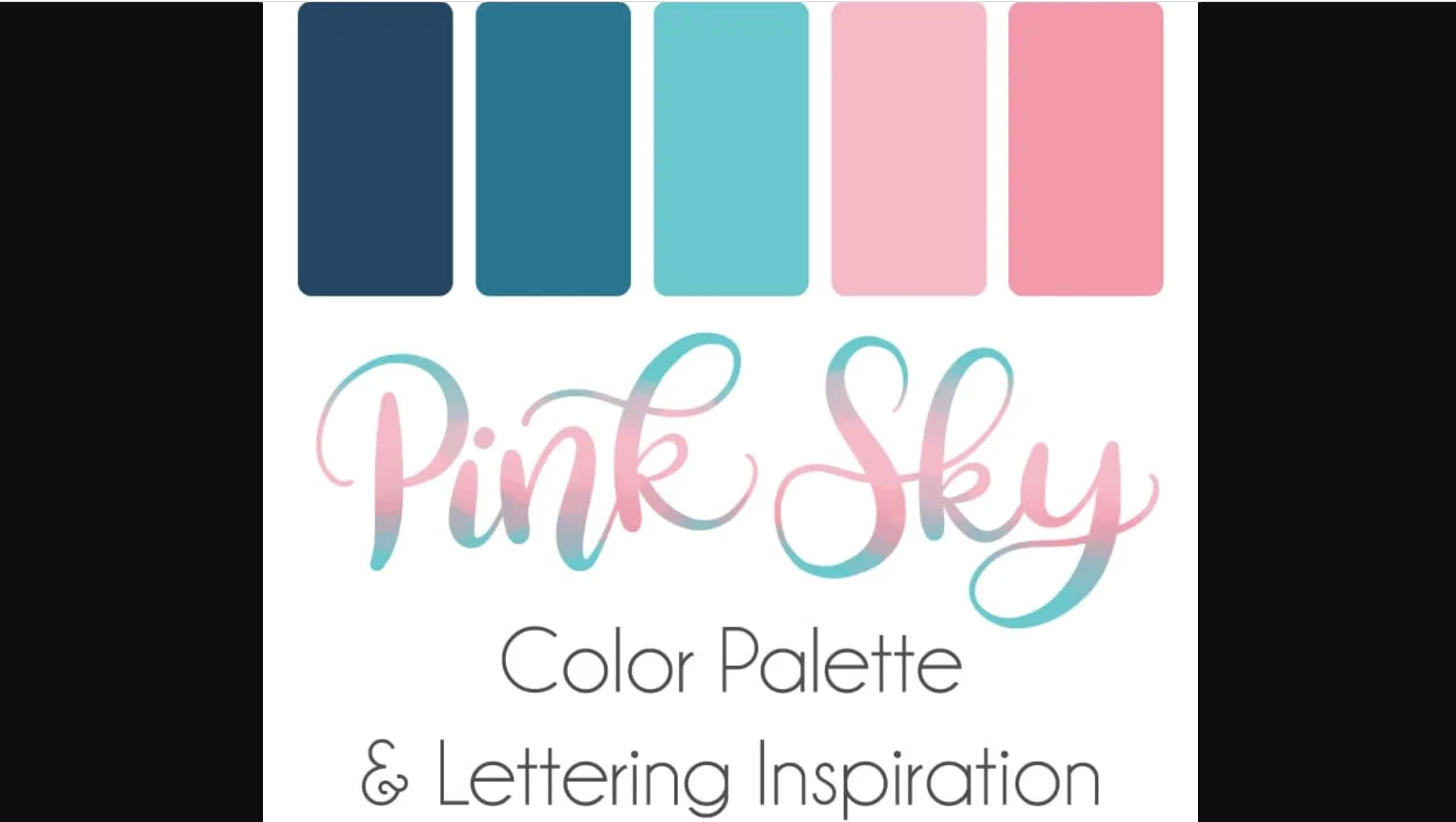 Pink Sky is a Procreate palette that aims to provide a lush pink aesthetic seen in many commercial marketing items for women. Comprised of five core colors, this palette provides you with some delectable choices for you to enjoy.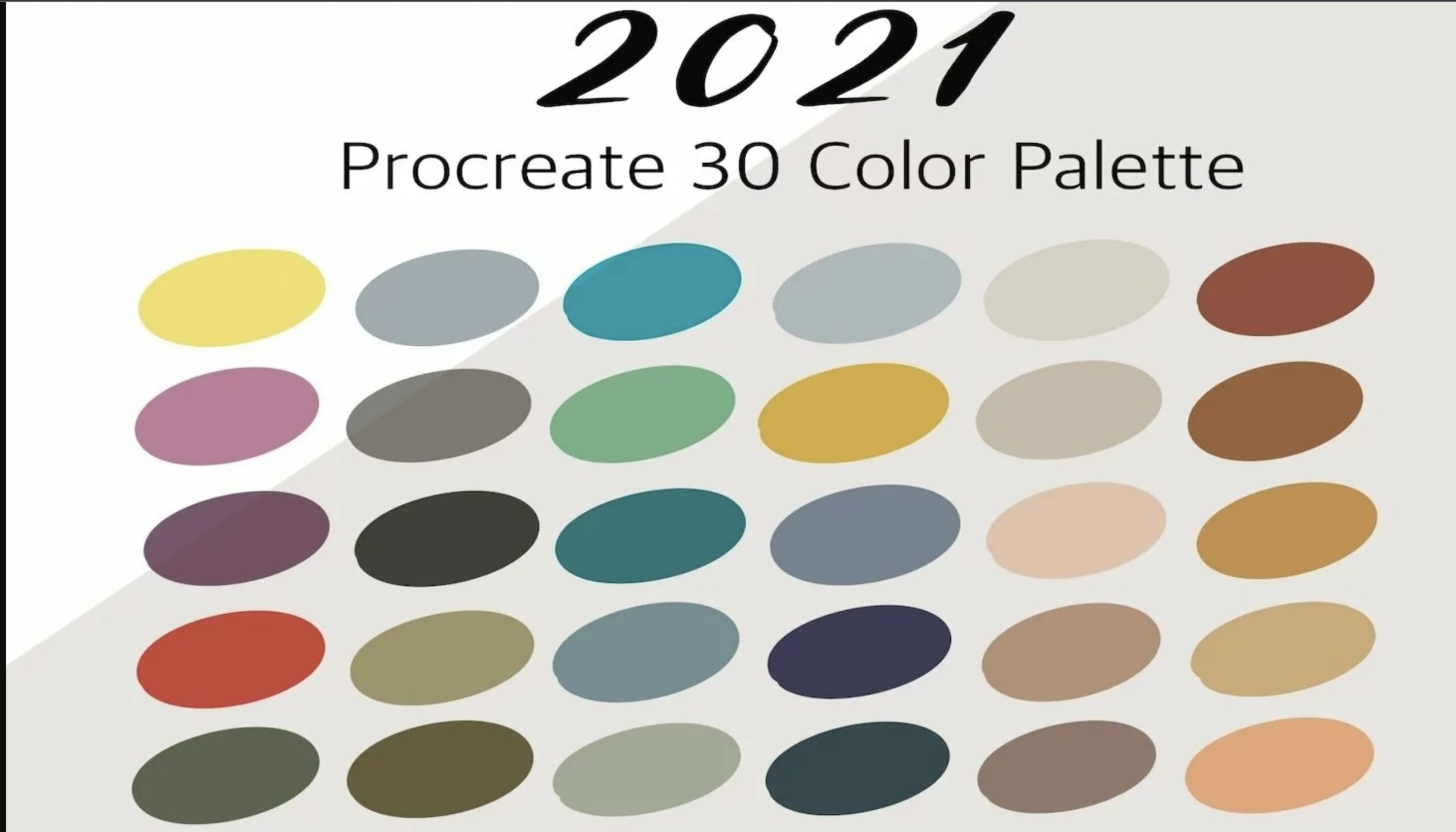 This is a free set of 30 Procreate colors that you'll have a fun time using in your design projects. Get them right now.
Get the Right Procreate Palette for You Today!
A good color palette is the backbone of a visual artist's toolkit. With this selection, you'll be well on your way to having everything you need to craft your next masterpiece. Don't forget to pick out some exciting colors, and really make that canvas pop!