40+ Best Free Procreate Brushes (Free Procreate Add-Ons) in 2024
Brushes and add-ons are a super-effective way for you to make the most out of your Procreate software and create some stunning designs in a fraction of the time it would take to make them from scratch. And the great news is that many Procreate add-ons don't cost much at all – in fact, there's a whole range of free Procreate brushes out there just waiting for you to download and use for your next masterpiece!
We've saved you the time and effort of finding these and searched through the best design hubs across the web to source the best free Procreate brushes for any project. We've also included a few Premium options from Envato Elements that include a range of advanced effects for highly professional results.
Let's take a look at our selection of the best premium and free Procreate brushes.
Download thousands of versatile Procreate add-ons, brushes, presets, palettes and more. From $16 per month, get unlimited access to thousands of resources to help you draw, illustrate, design, edit and create with Procreate.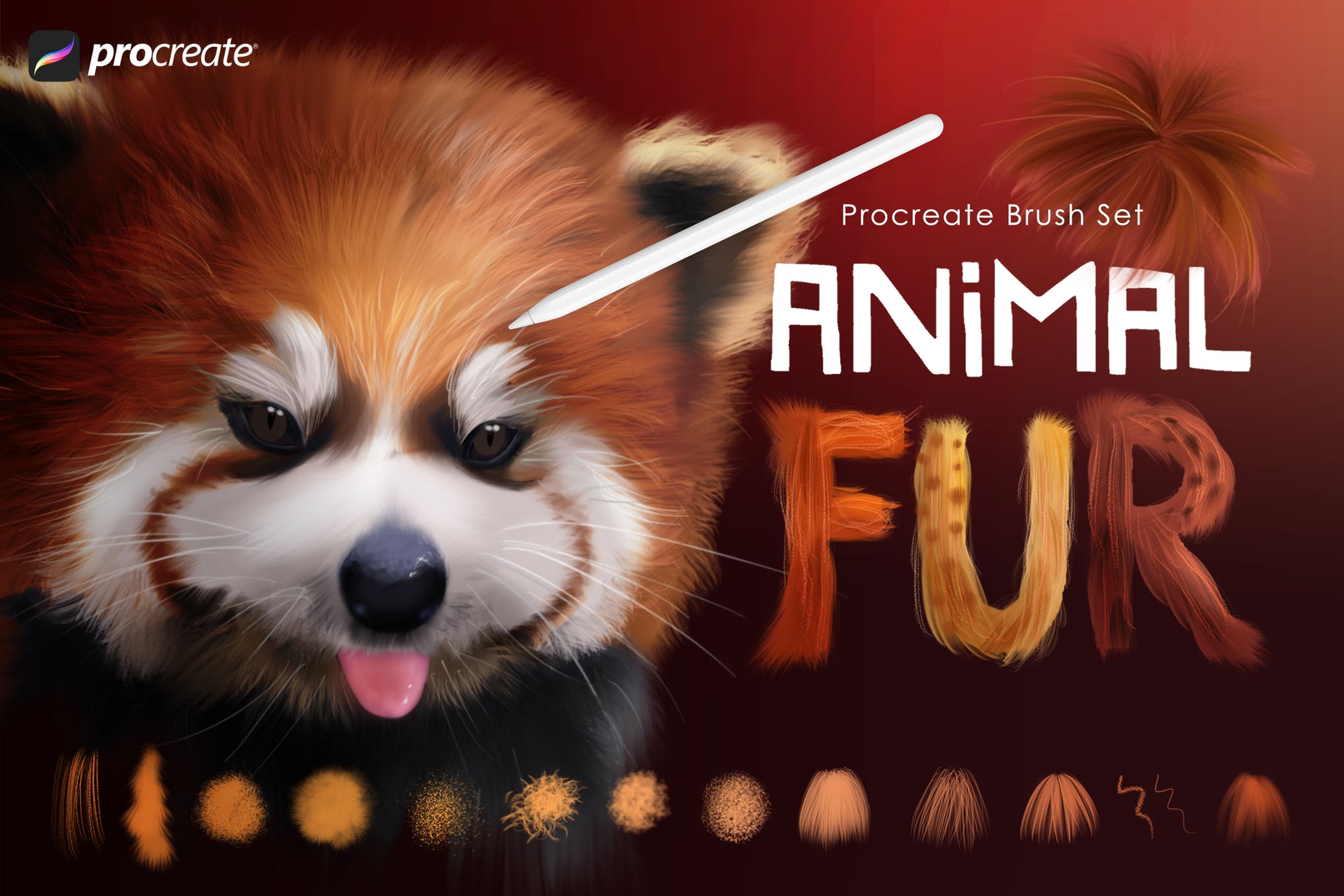 Here we have 32 high-quality brushes that can be used for drawing both animals and humans hair. Whether you need a smooth fur effect or rough and bristly texture, this collection of varied brushes has you covered.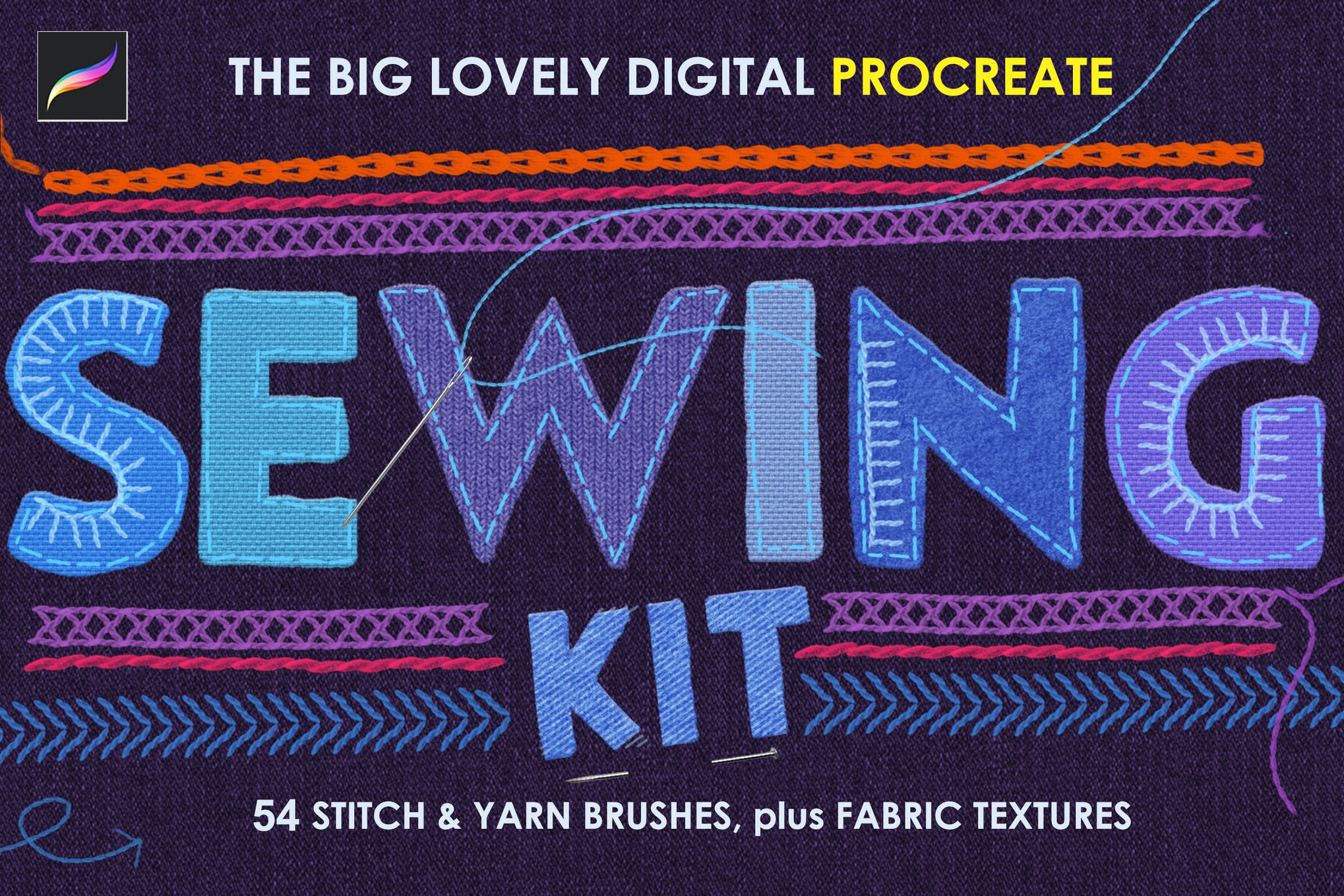 Next up is a one-of-a-kind brush set containing 54 brushes that will help you achieve a realistic sewn and embroidered effect. This dynamic kit includes everything from fabric textures brushes to stitches, knits, yarns, and crochet brushes.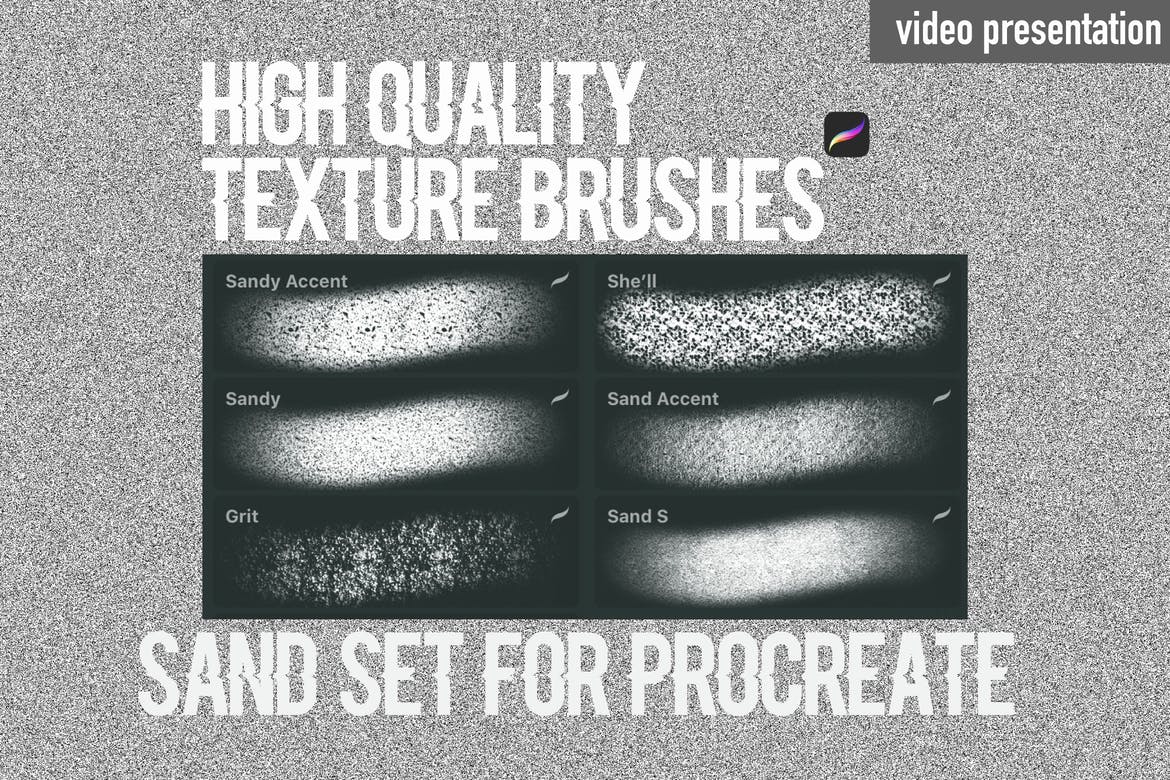 Here we have a beautiful collection of high-quality texture brushes that will allow you to create an authentic sand effect in six unique styles. This package comes with a detailed PDF guide that covers the basics of how to install Procreate brushes, and how to make the most of your new tools.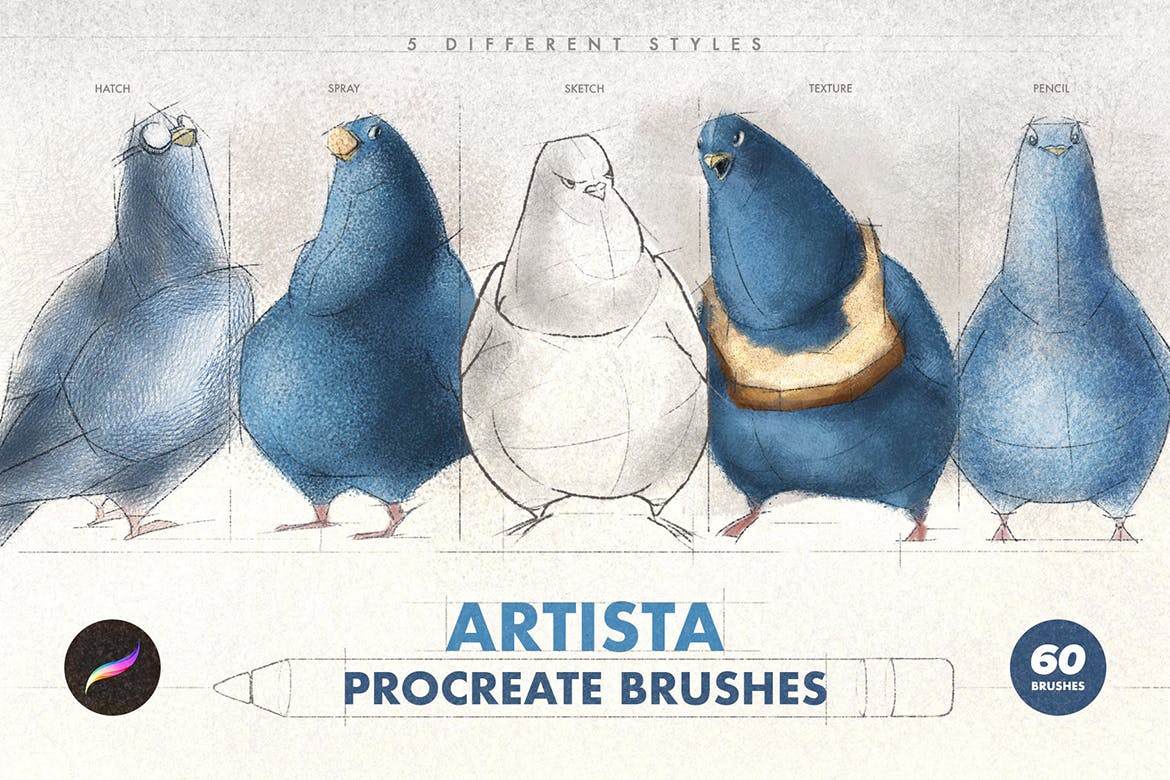 Starting off with a range of premium brushes and add-ons from Envato Elements, our first option is this amazing and authentic hand-drawn style collection of more than sixty brushes that are perfect for creating realistic looking drawings and includes a variety of texture, spray, hatch, sketch, pencil and grunge effects.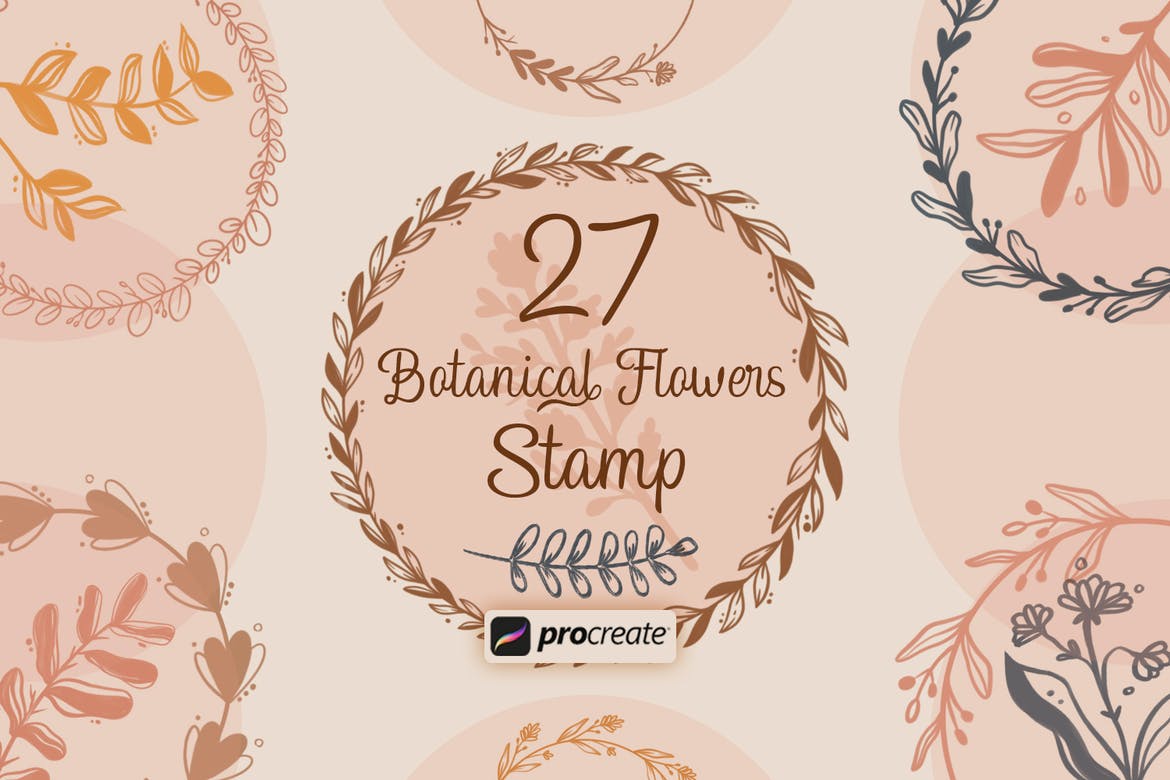 For a romantic vintage look that adds a charming hand-drawn look to any creative project, consider this lovely set of 27 unique botanical and floral-inspired stamp brushes for Procreate. They're compatible with Procreate versions 5.0 and higher.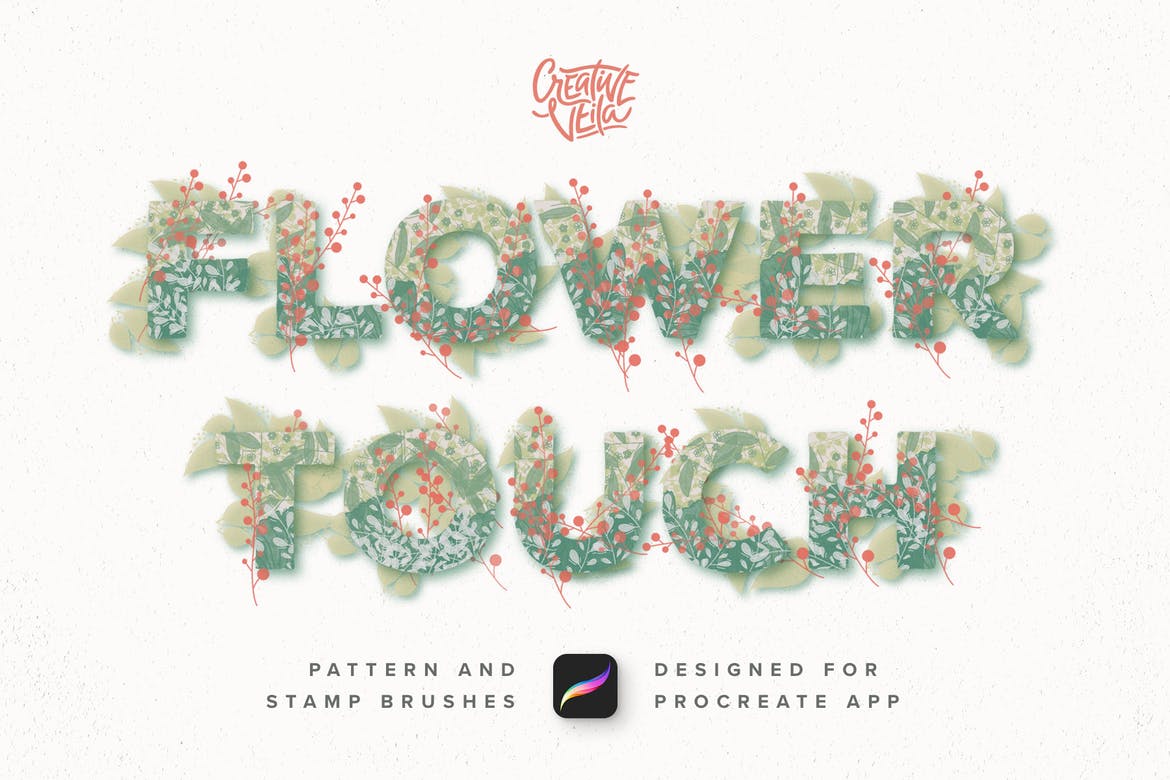 The Flower Touch brush collection for Procreate is a set of pattern and stamp brushes that will allow you to create a range of cute, delicate floral designs. With 160 different effects in total, this is one of our favorite options for creating fun, whimsical illustrations.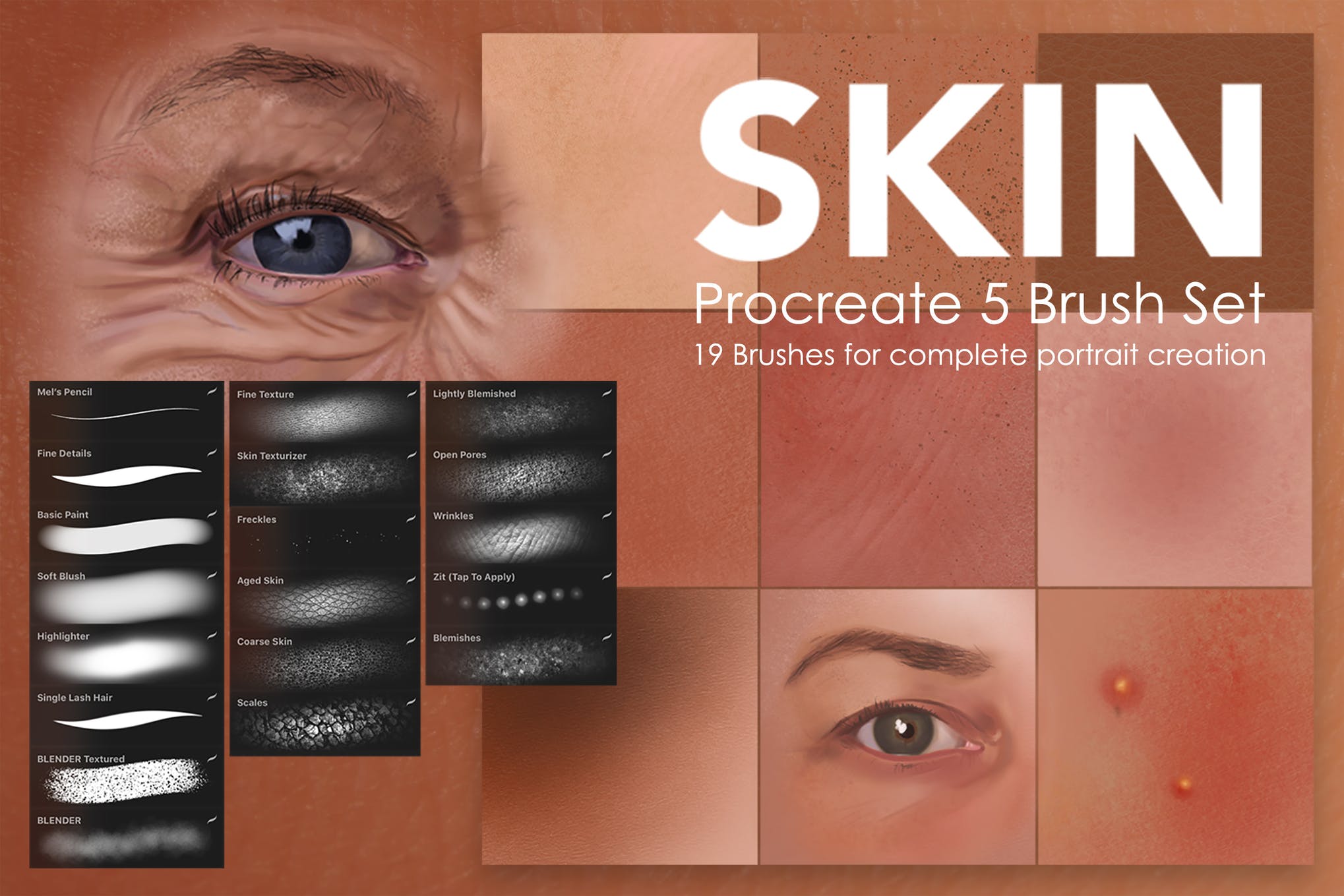 Skin Studio is a set of 19 realistic skin brushes that will help you create digital portraits with minimal effort. The pack contains everything from skin textures, wrinkles, blemishes to eyelash, highlighter, and blush brush.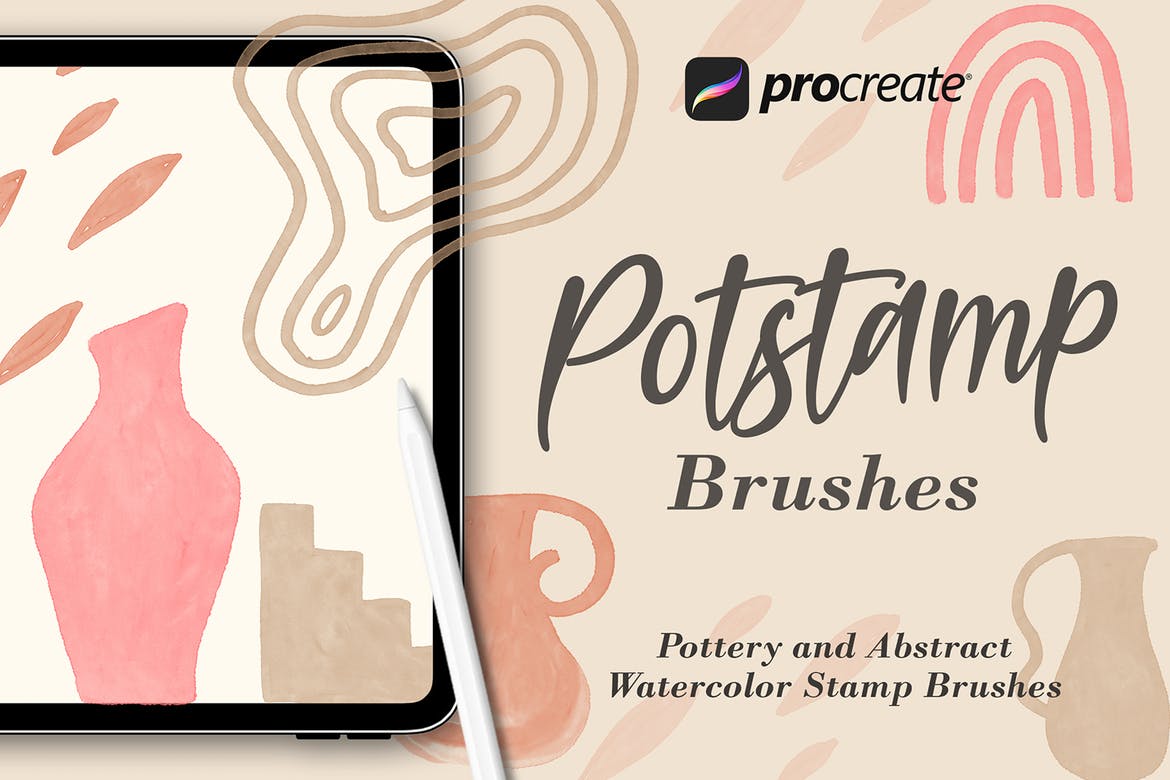 Next in our lineup of the best Procreate brushes is the Potstamp bundle, a collection of beautiful pottery and abstract watercolor-themed stamp brushes that will add a touch of rustic charm to your project, and features 35 unique stamp designs for Procreate.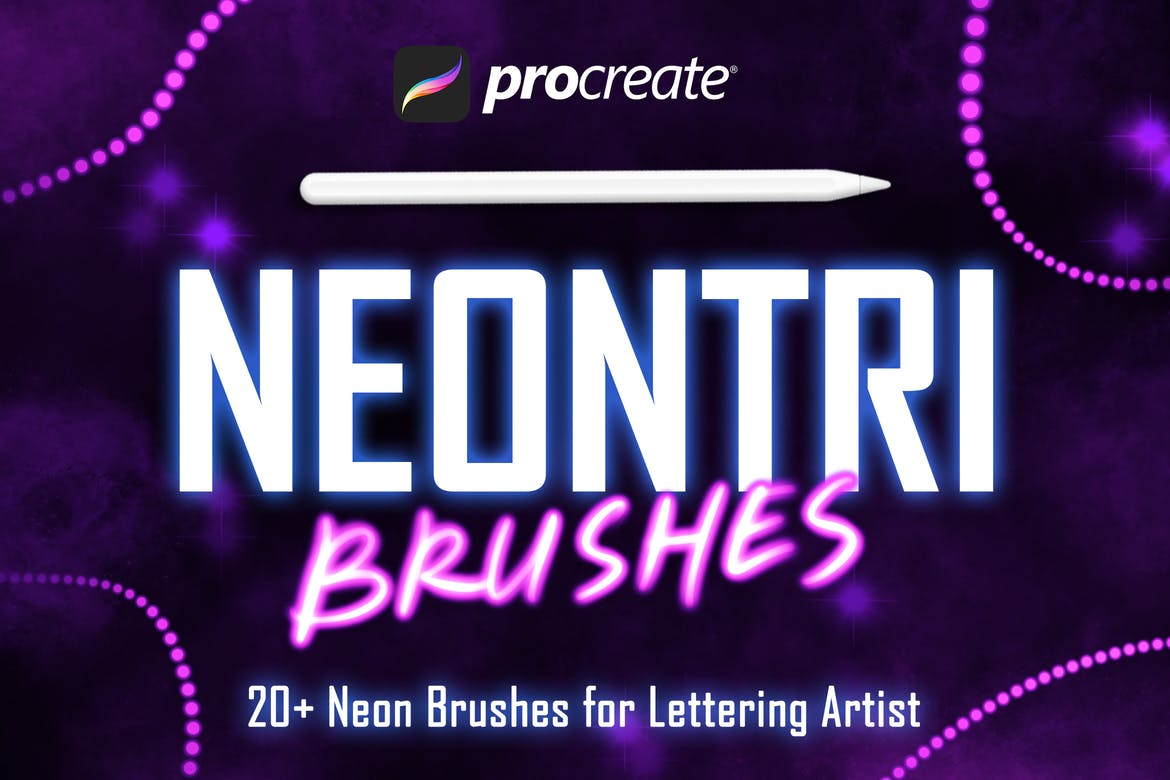 Next up, we have the Neontri package of neon-inspired brushes that have been professionally designed for all kinds of lettering and can be used to create logos, illustrations, and backgrounds. It comes with 20 unique effects and a useful help file.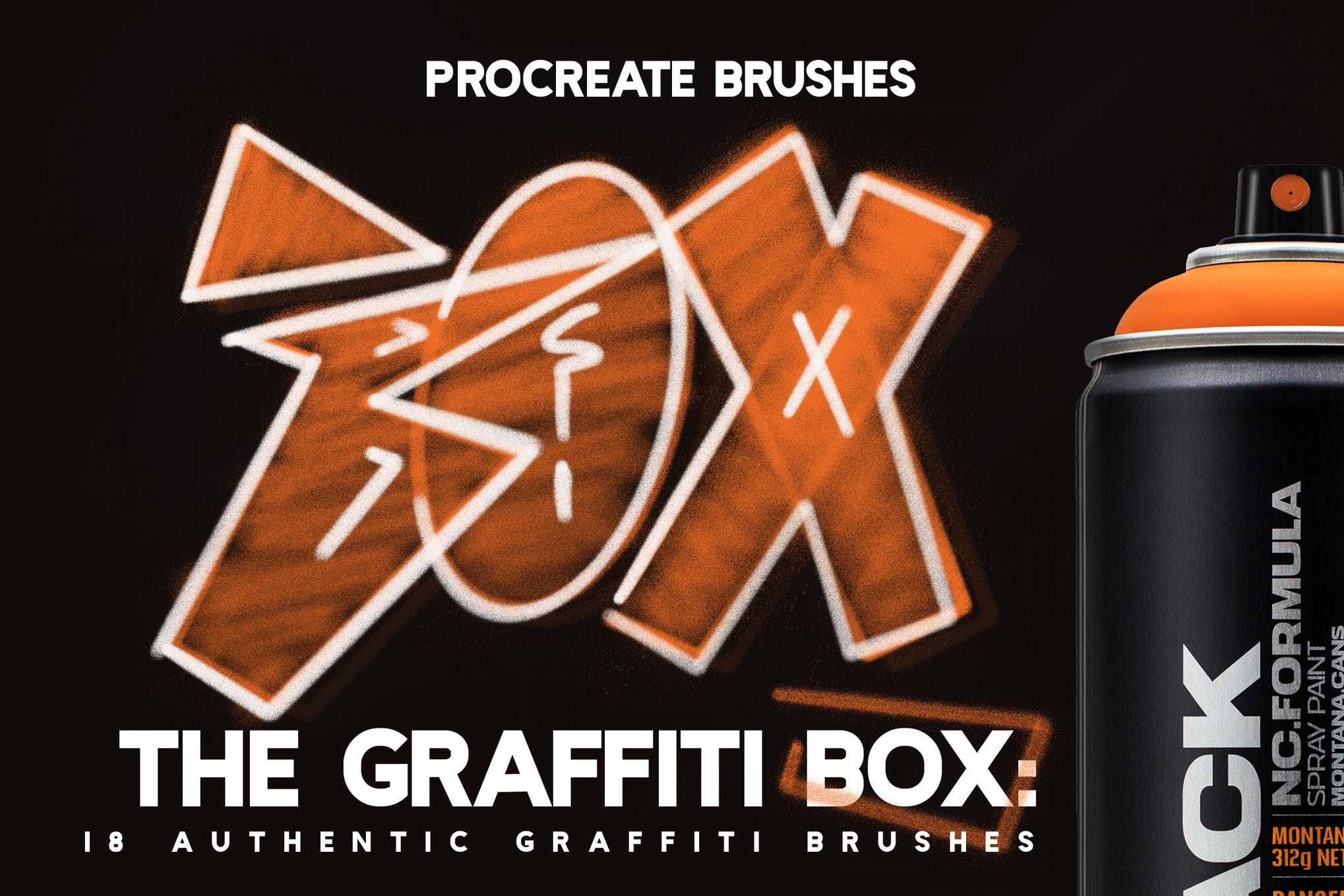 The Graffiti Box is an authentic collection of 18 brushes perfectly suited for grungy sketches and graffiti-style projects. Wondering how to install Procreate brushes? All you have to do is download the .zip file, open it and click on the brushes file, and voila the graffiti brushes will be imported to Procreate.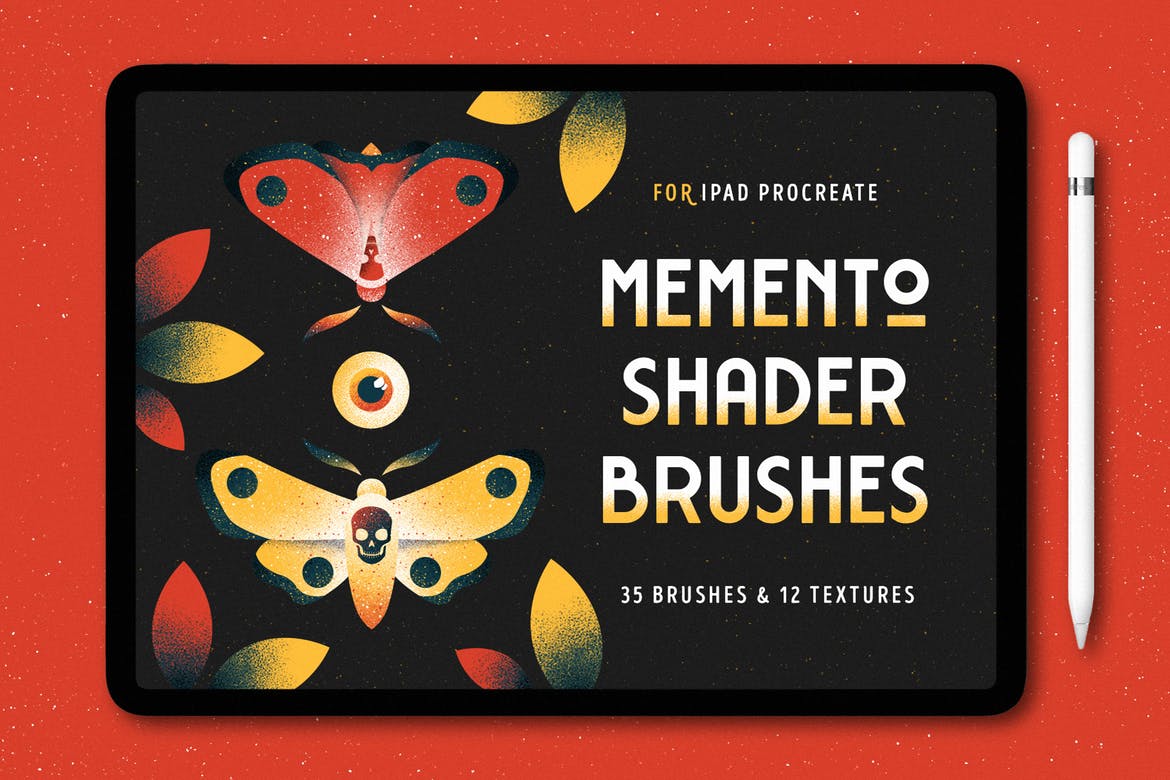 If you're looking for an easy-to-use set of shader brushes for your Procreate designs, the Momento kit is a great option. It comes with 35 unique brushes and 12 textures for you to mix, match, and layer, and includes a range of effects including scatter, noise, hatch, pressure, and shadow brushes.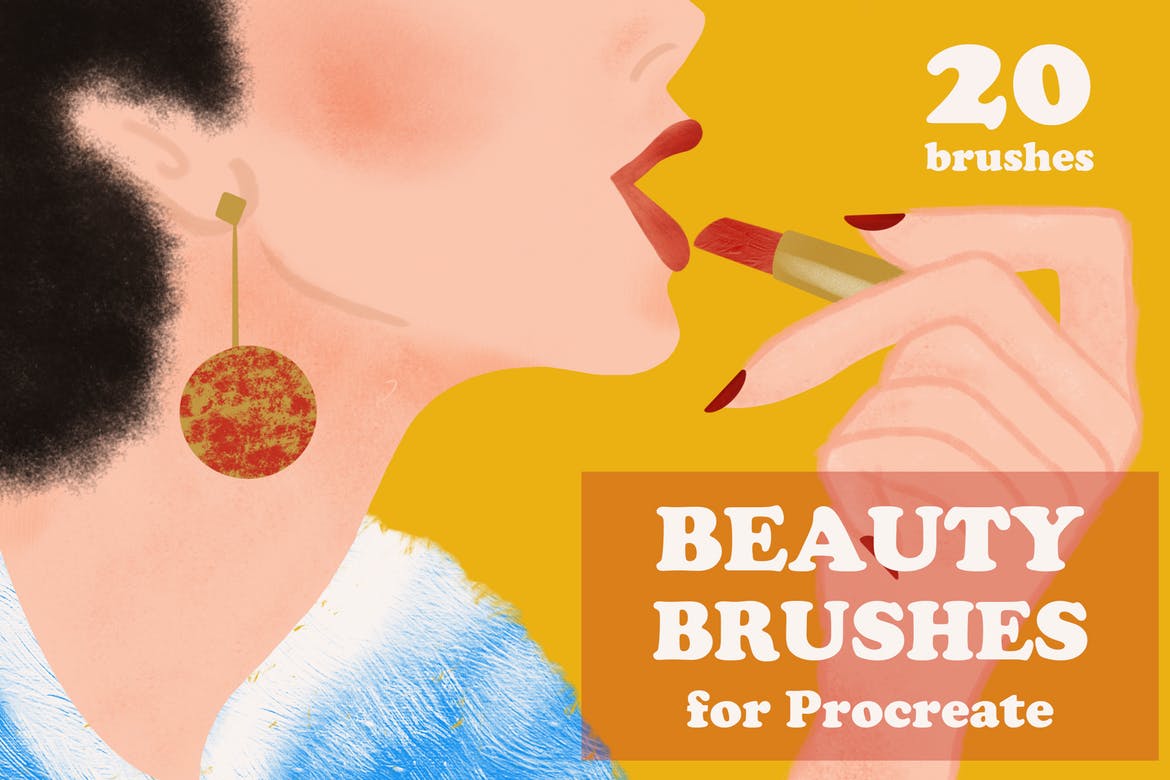 Next up we have a series of 20 beauty-themed Procreate brushes that were inspired by classic vintage fashion and retro beauty illustrations. The brushes include a range of makeup effects such as dusty face powders, mascara brushes, and eyeliner pencils.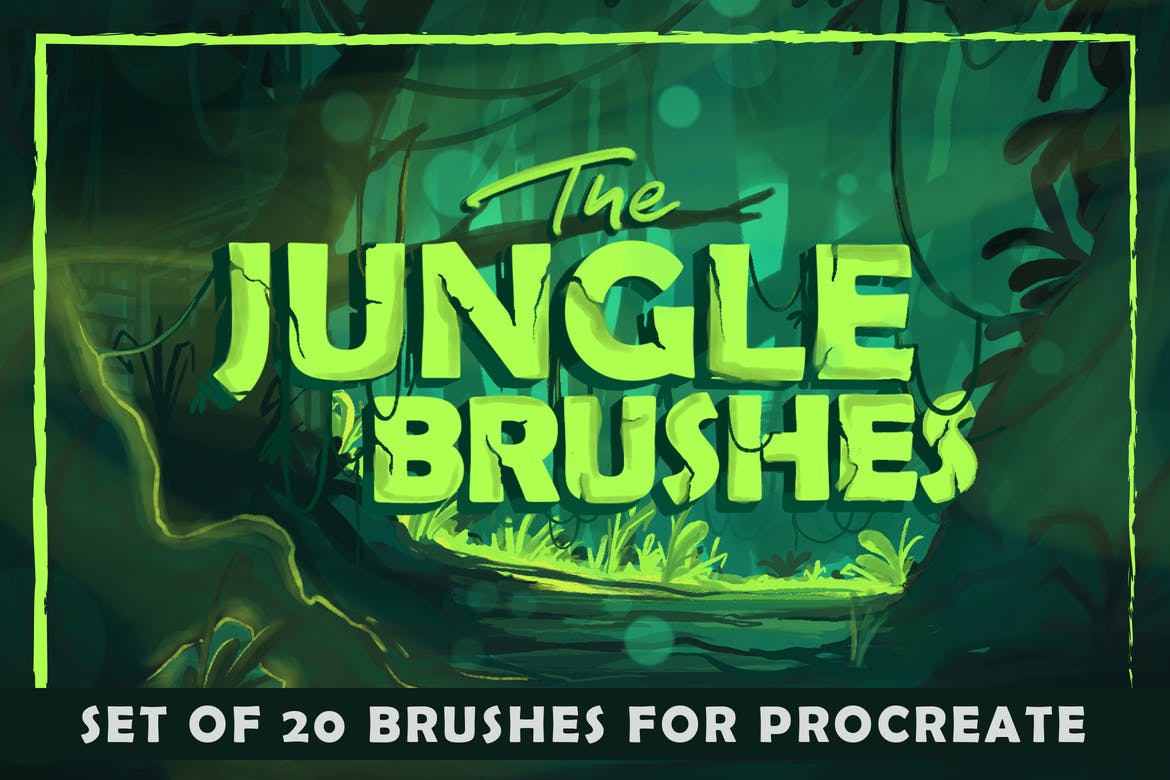 Here we have the perfect Procreate brush collection for creating jungle and nature-themed designs, such as children's book illustrations or video game-inspired scenes! The Jungle brush collection includes 20 unique effects, each with adjustable customization options.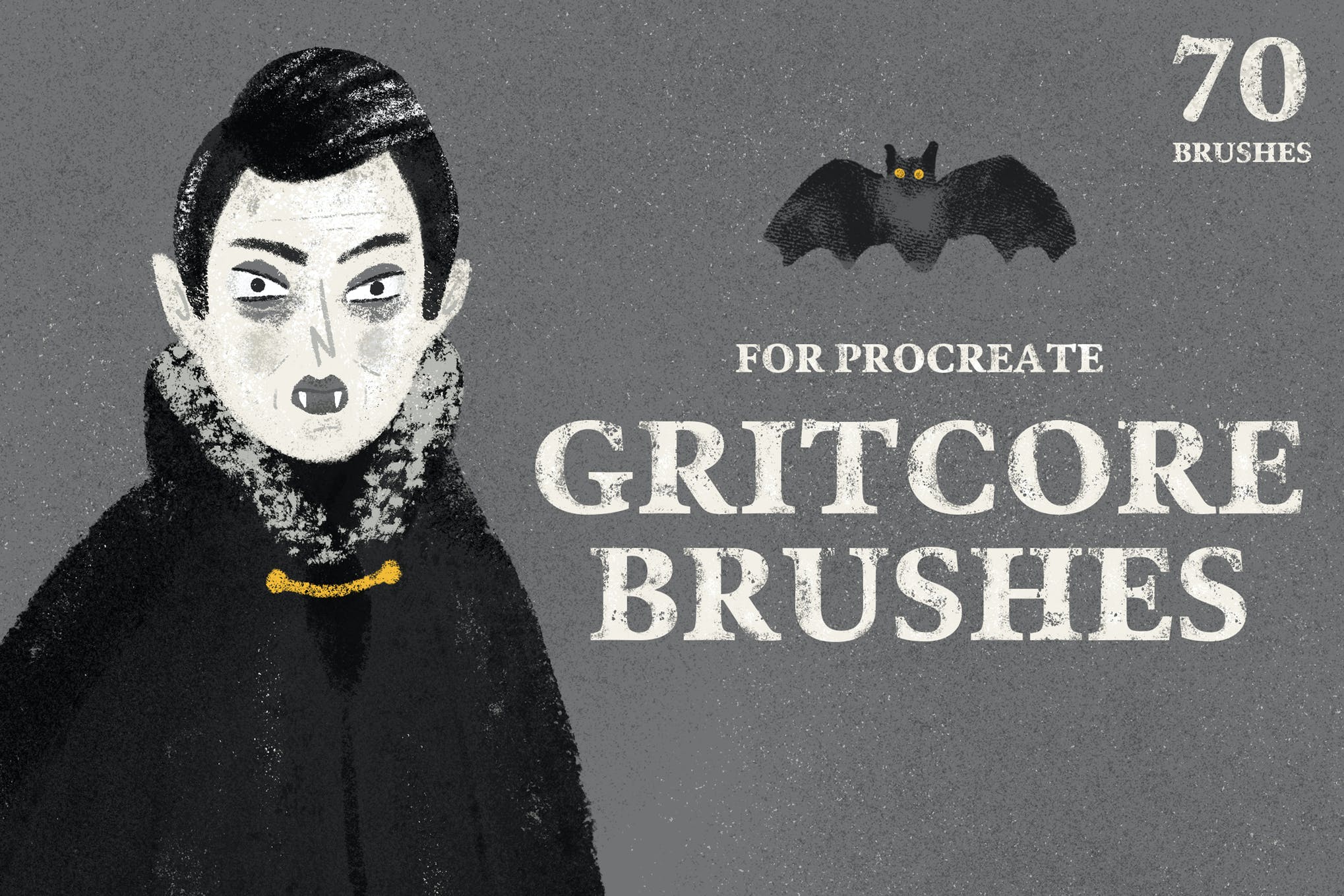 Gritcore Brushes contain powerful brushes for drawing. Strokes with nice textured edges will add a touch of unsteady prints to your images. You can build your illustration with subtle strokes layered over itself or by adding more pressure to make bold shapes.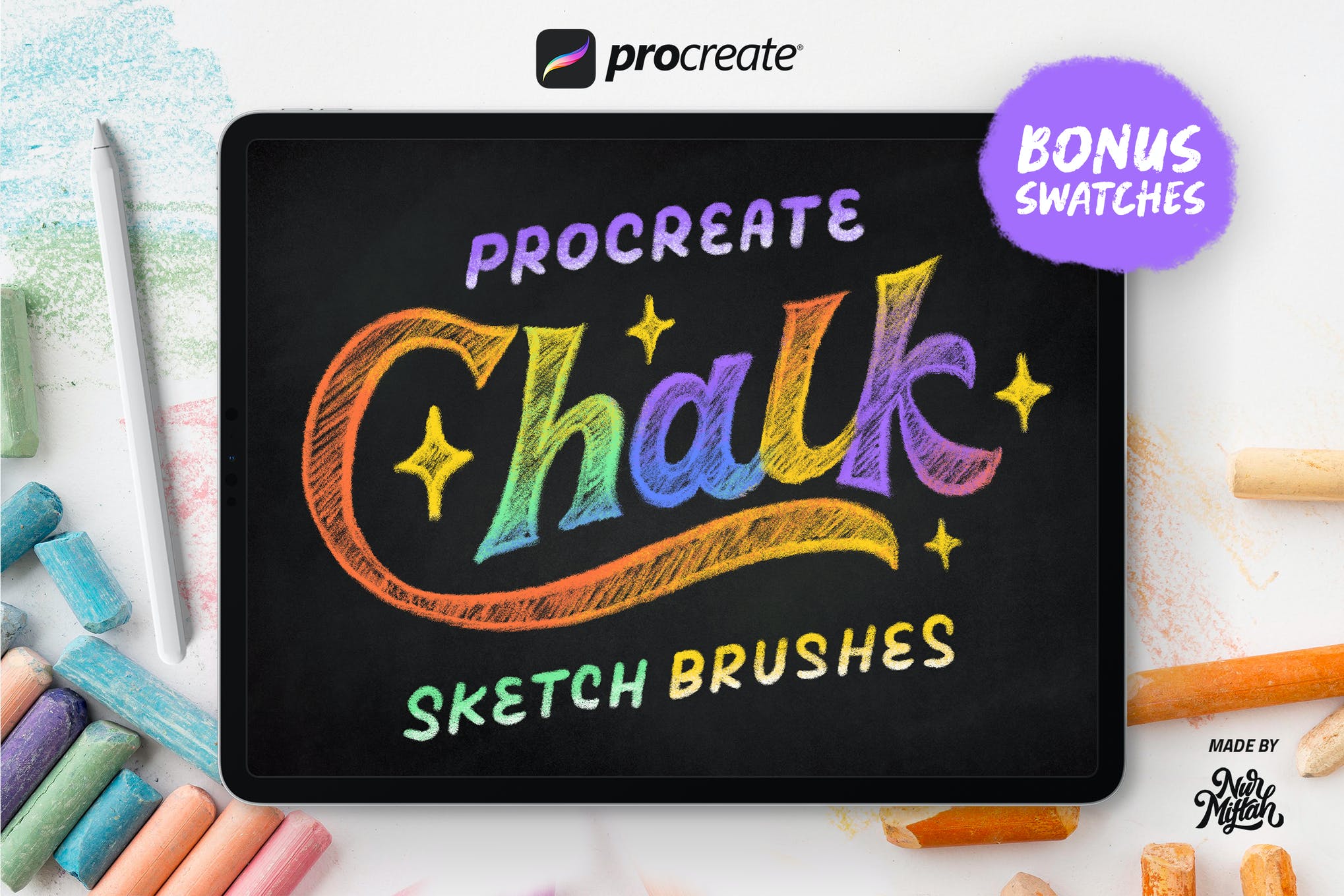 This is a chalk brush set made to resemble the original texture of chalk strokes. This product contains different chalk brushes for each stroke such as coarse chalk, wet chalk, dusty chalk, chalk eraser, and others.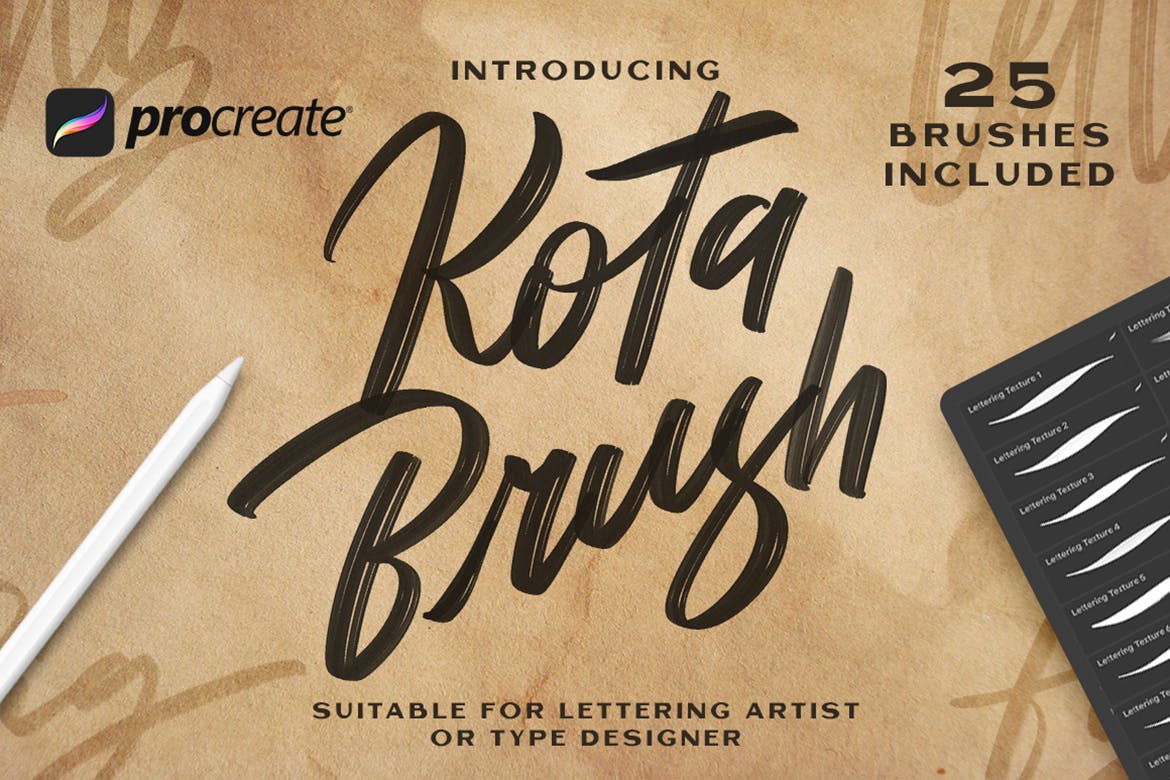 In this package you will find everything you need – for example, making logos, illustrations, or special backgrounds!. Using the brush is very simple – just place the brush strokes and select the appropriate brush from the brush panel.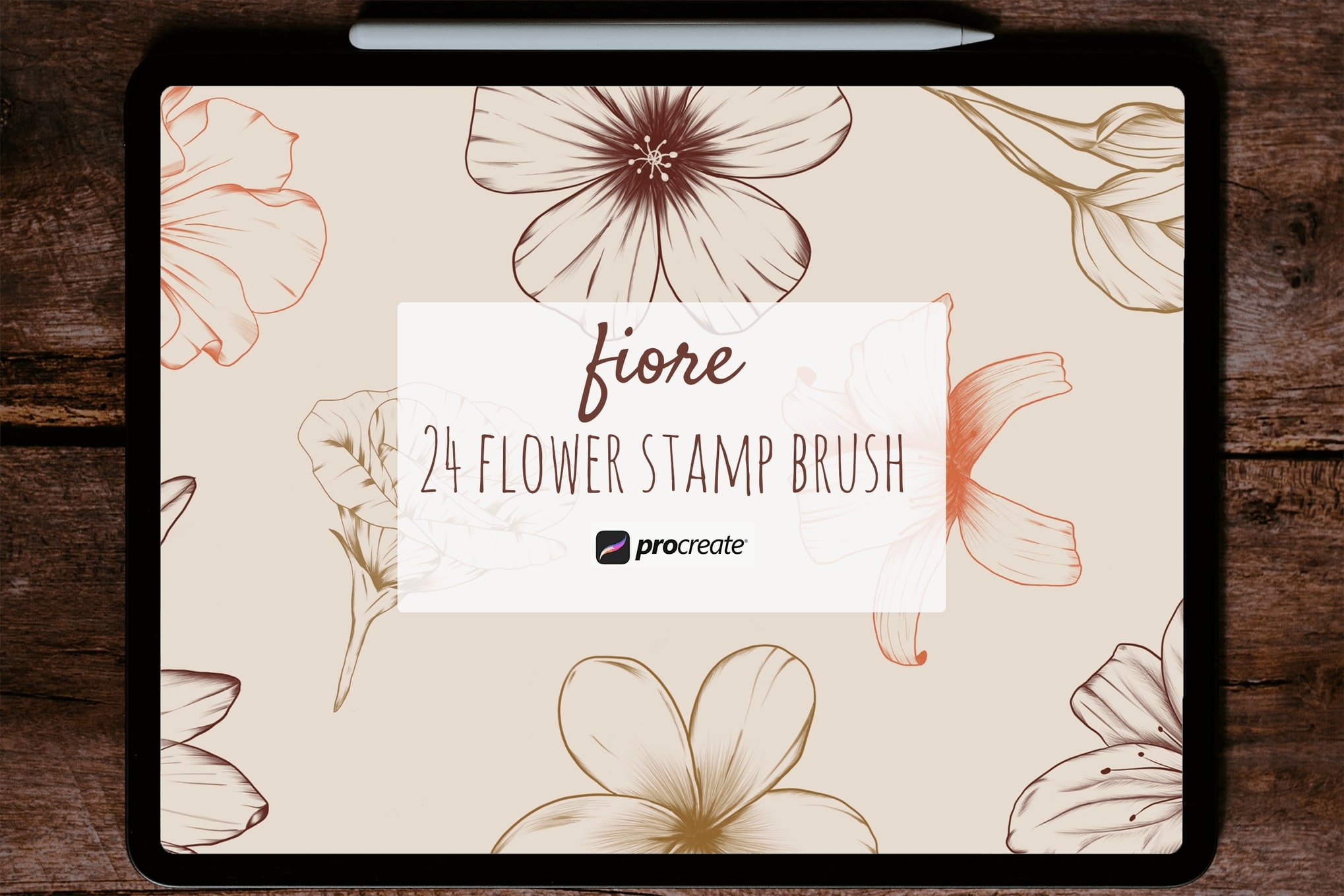 Fiore is an awesome brush collection for your procreate designs. This brush set can be used by anyone who wants to create patterns, illustrations, and any other design. Make your design more awesome now!!!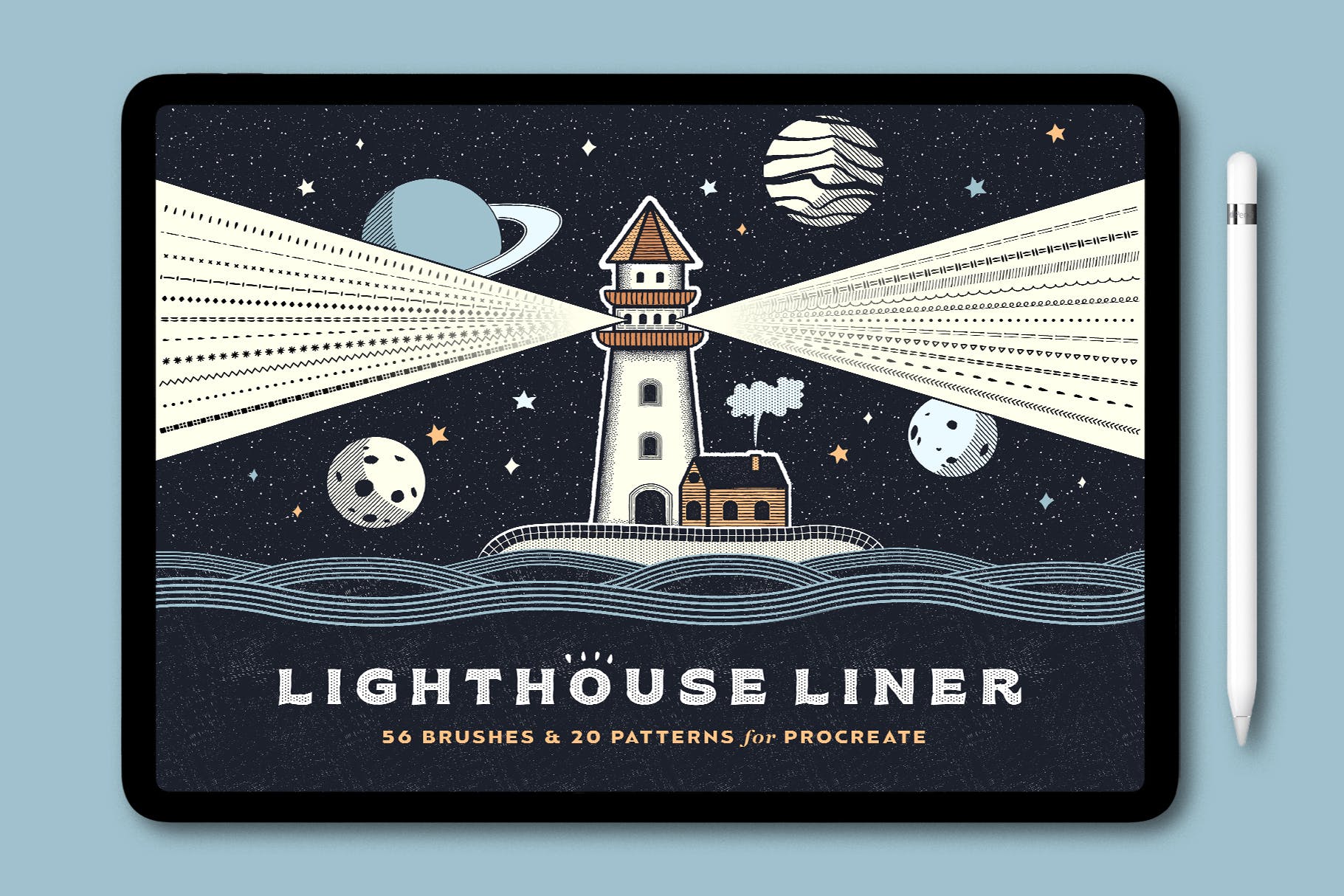 This set will surely become the favorite one as it comprises the essential brushes for any illustration as well as the extra ones responsible for the uniqueness of your artwork!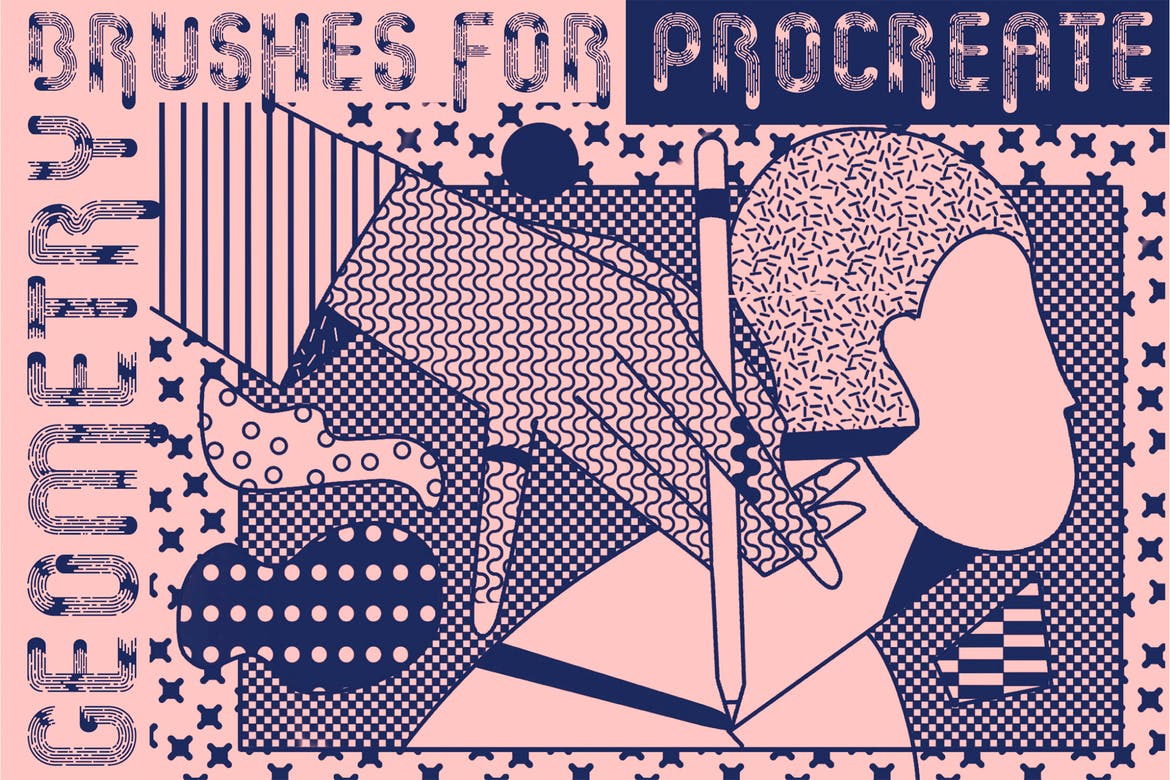 We're about to look at some free Procreate brushes for your design projects, but first, let's appreciate this magnificent set of 34 geometrically inspired brushes from Envato Elements that will enable you to create highly detailed and intricate illustrations and patterns in a range of styles.
Free Procreate Brushes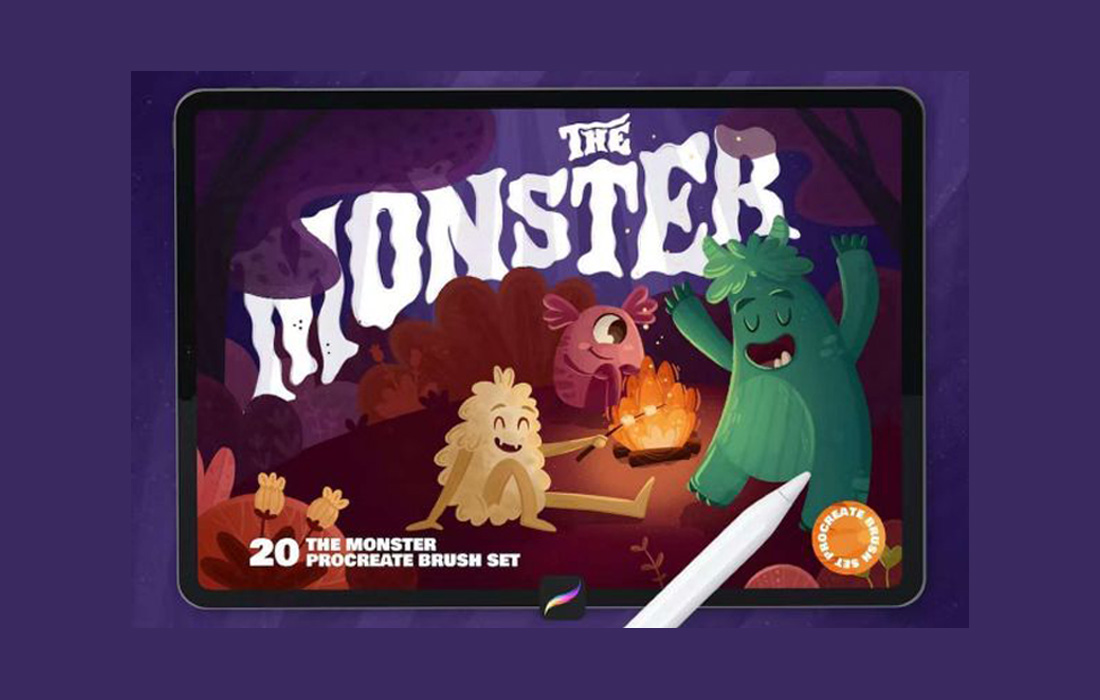 This Procreate brush set features some of the coolest free brushes on our list. It includes premium-quality paintbrushes inspired by cute monsters. You can use these for drawing and painting drawings of all kinds.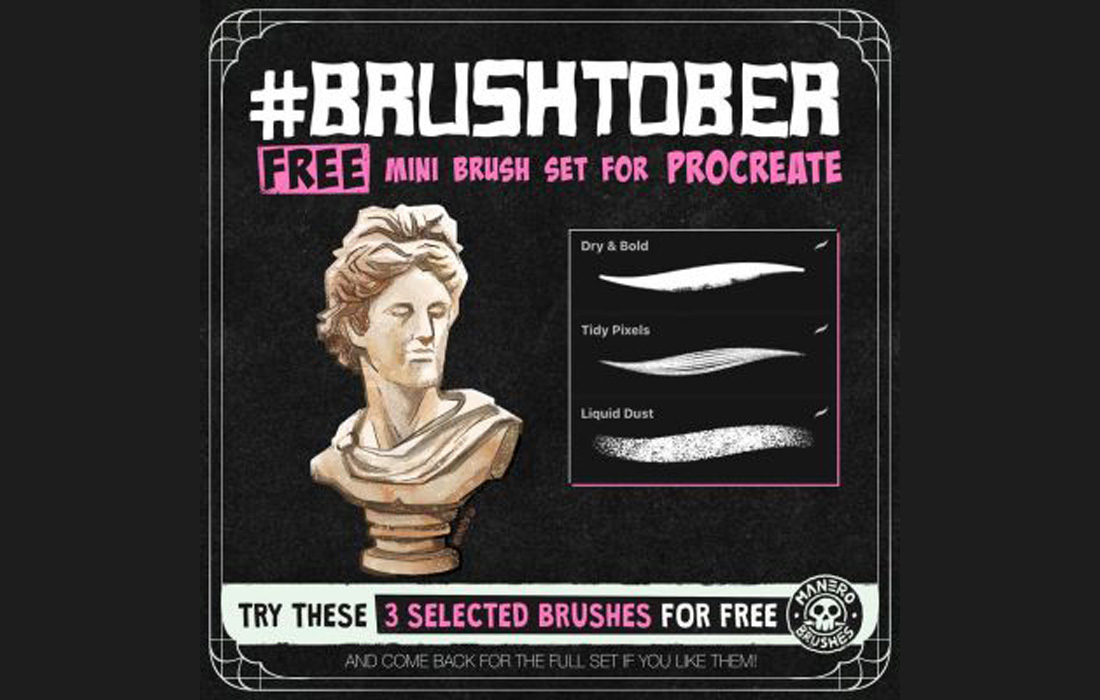 Made as part of the #Brushtober challenge, this free brush set includes 3 different brushes for Procreate. There are dry, pixel, and dust-style brushes in the set. They can be used in various ways to make your art look even better.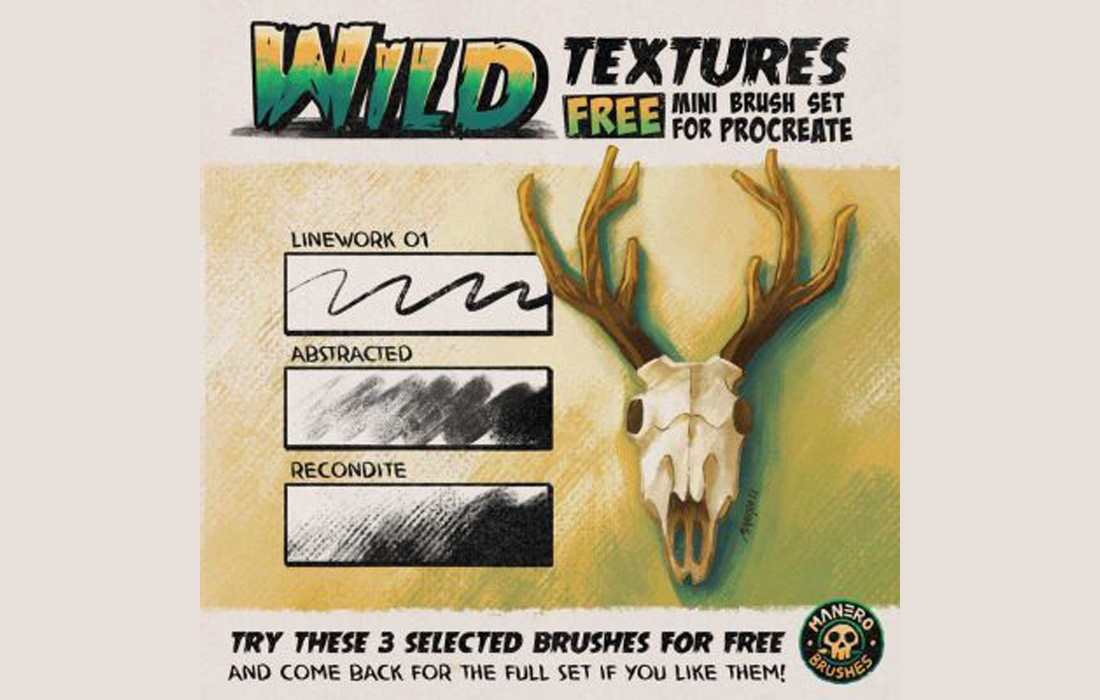 This free mini brush set features another 3 great Procreate brushes inspired by the wild and jungles. There are brushes you can use for line artwork as well as for textures. All three brushes are free to download.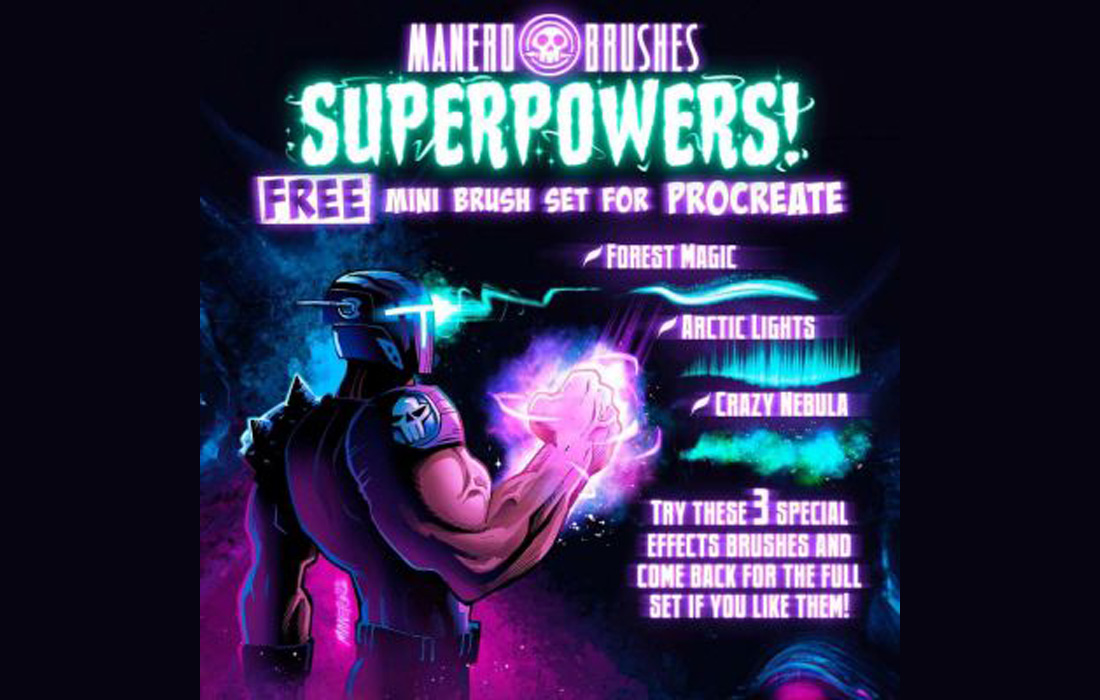 If you're a fan of superheroes and neon lights, this brush pack is a must-have for you. It includes 3 unique Procreate brushes inspired by superheroes. They are perfect for adding neon effects to your art and designs.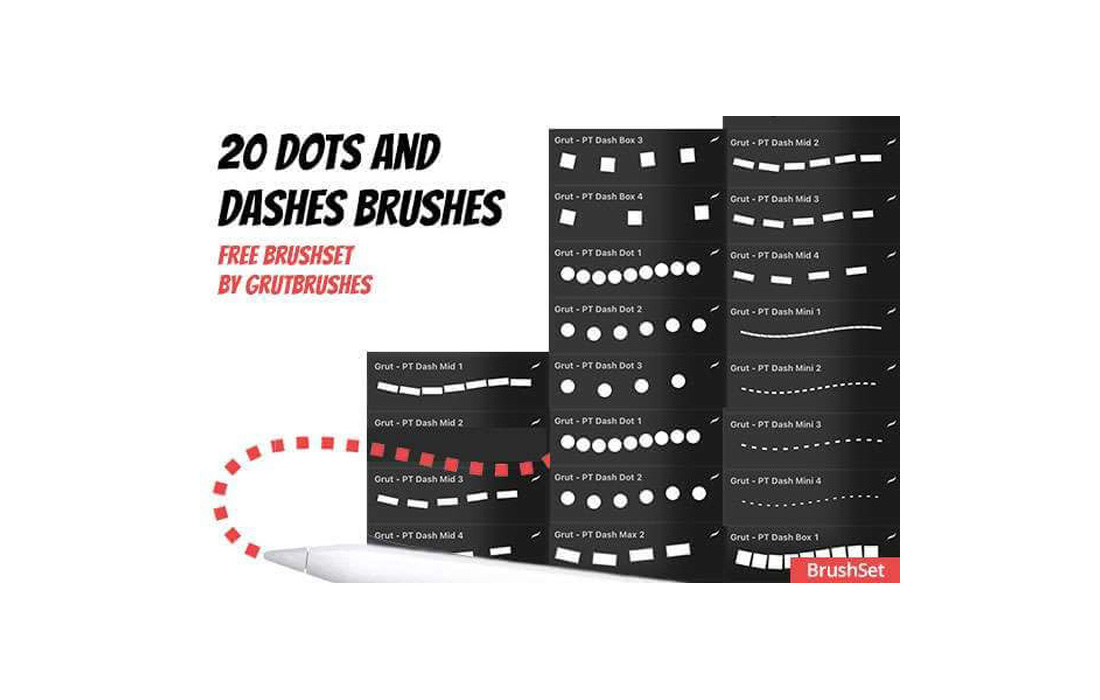 A very useful collection of Procreate brushes featuring dots, dash, and line brushes. This bundle includes 20 different brushes that will definitely come in handy when working on different types of design projects.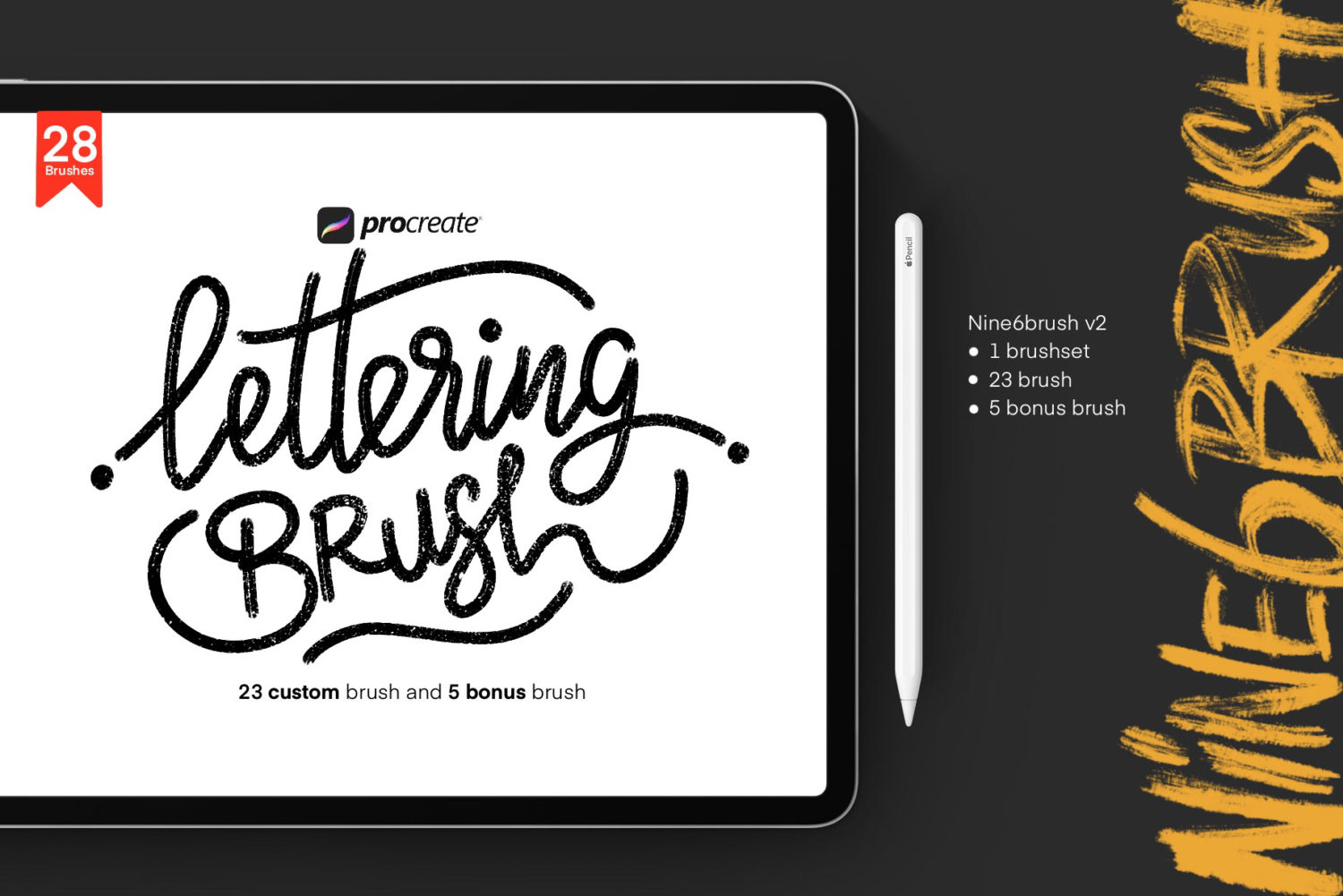 This collection of amazing brushes for Procreate comes with 23 unique custom brush effects for incredible lettering, as well as five bonus brushes! You'll find a range of textures and colors available, and even better, the entire bundle is available as a free download from Behance.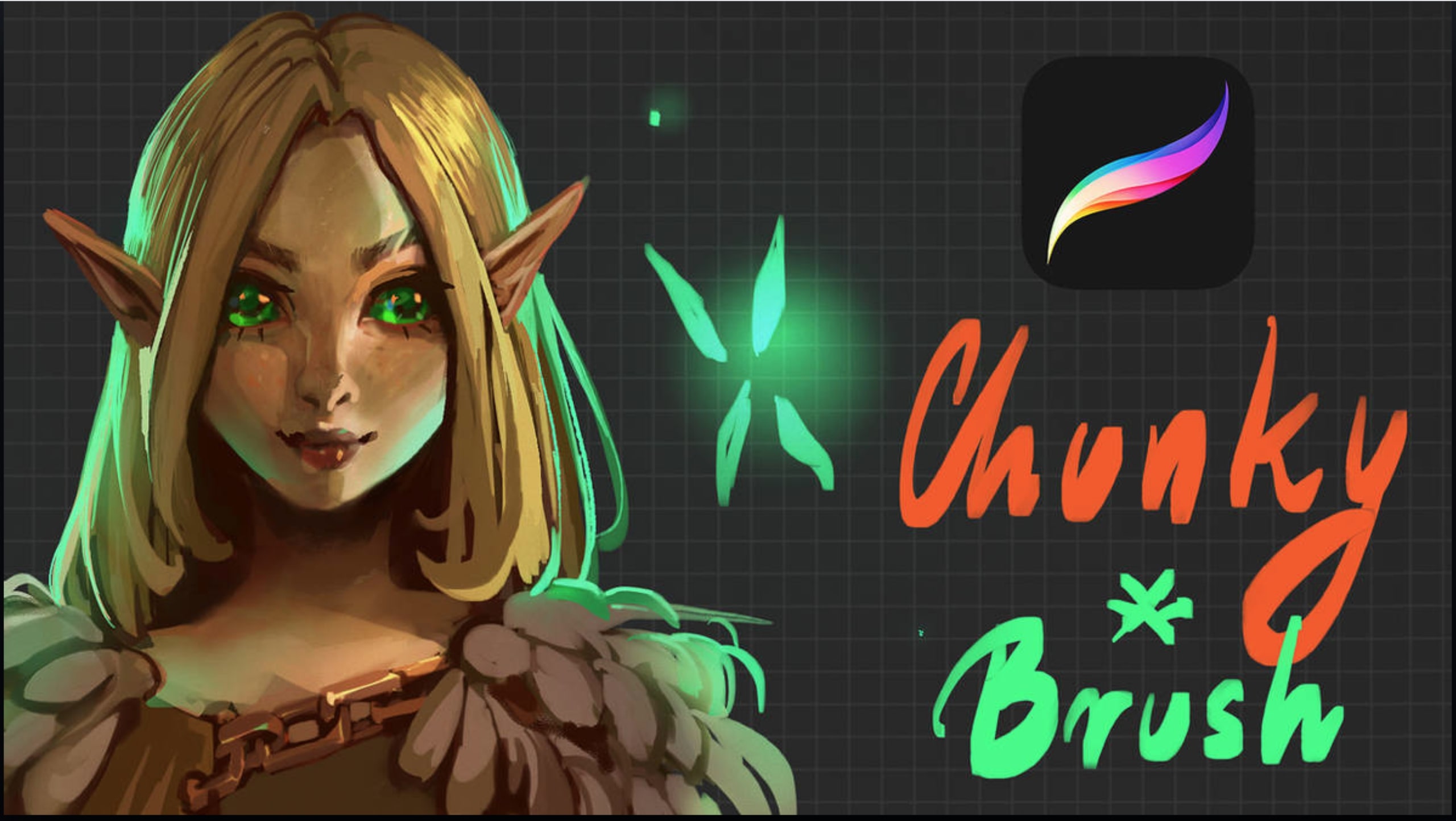 Looking for Procreate brushes free of charge that can be used for painting, sketching, and detailing? Look no further than Chunky, a multi-purpose brush that's super fun to paint with. Get your hands on it today!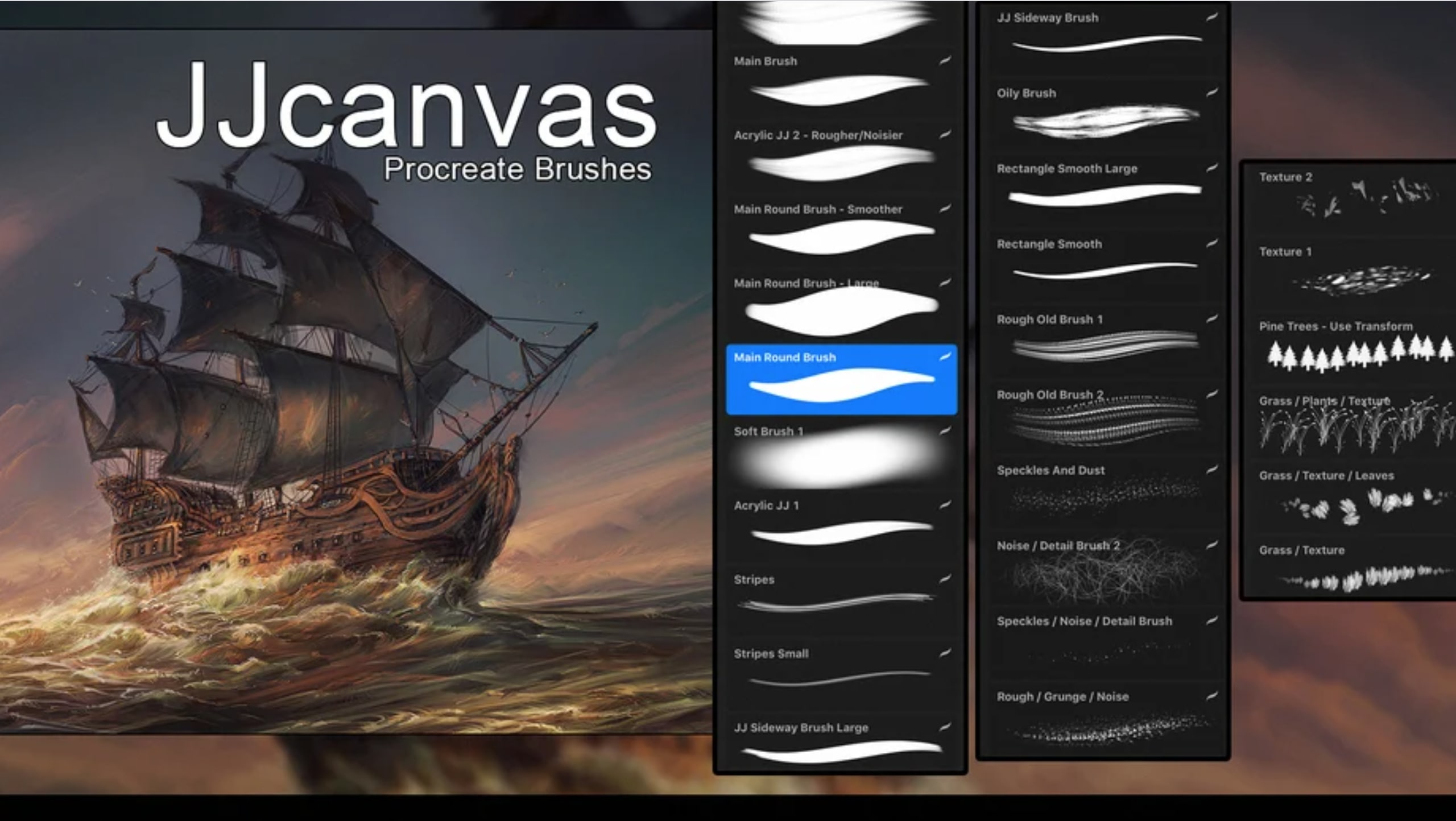 Next up is an exhaustive set of free Procreate brushes that includes virtually every brush that you might need as a beginner. Whether you need detailing brushes, rough, wiry brushes, or oily brushes, the kit has it all.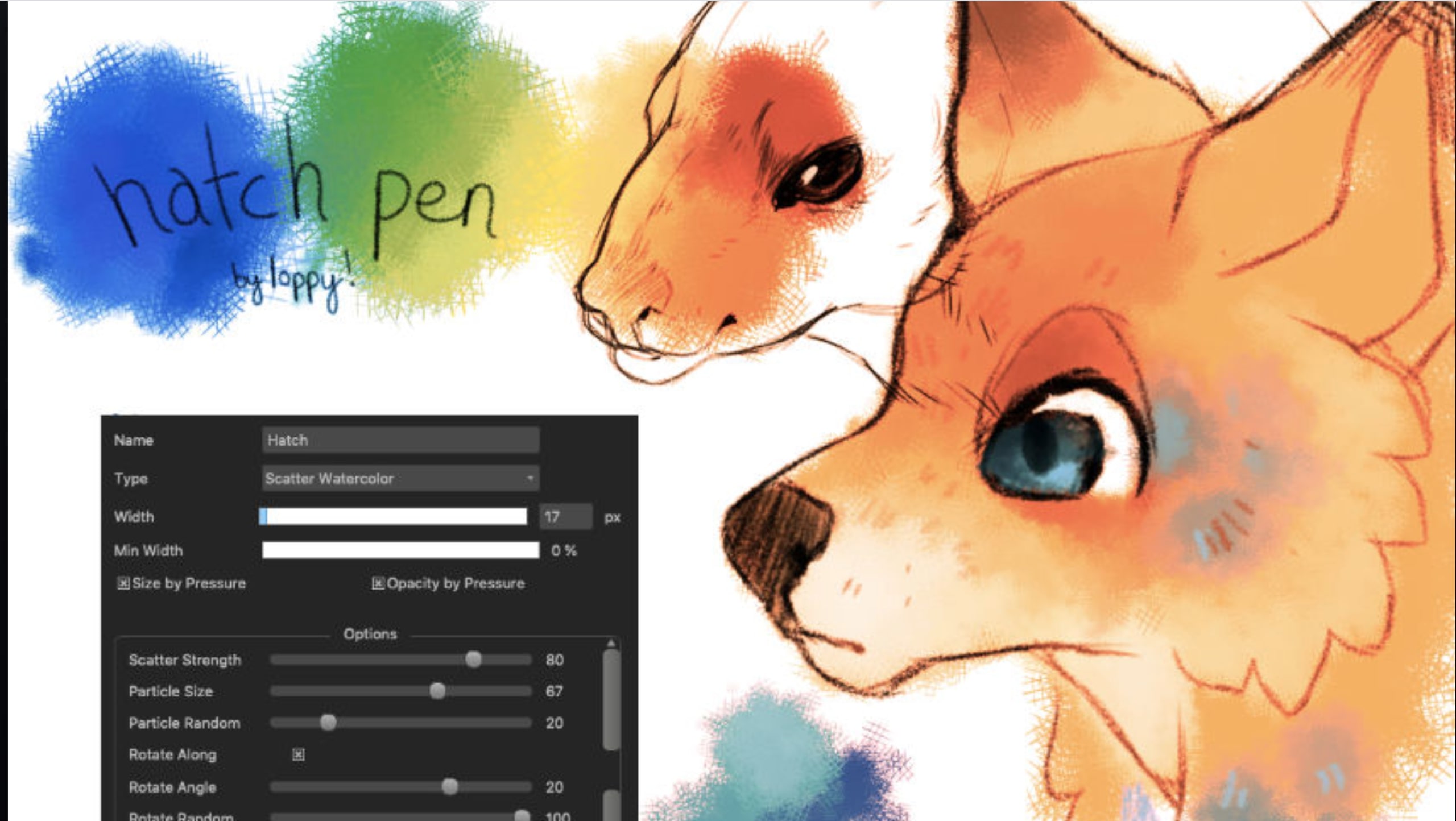 Next up, is a Procreate brush that will become your absolute favorite in no time. It blends well nicely and can be used for shading, sketching, and coloring. Best of all, it's free for you to download and start painting.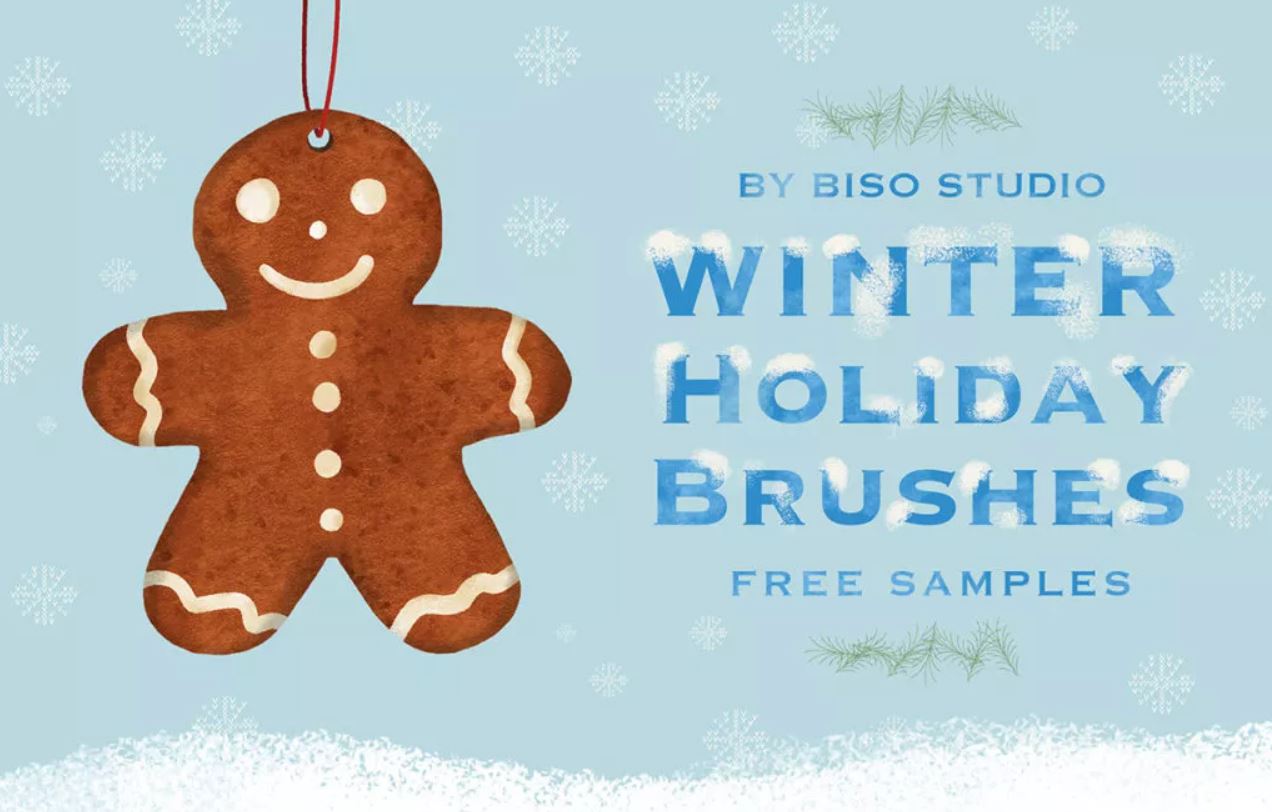 For a fun holiday-themed project or wintery design, this set of winter holiday and Christmas-inspired illustration brushes is a great choice and consists of three main themes – snow and ice, Christmas decorations, and Christmas sweets. You can grab this festive bundle of Procreate brushes free from Creative Tacos.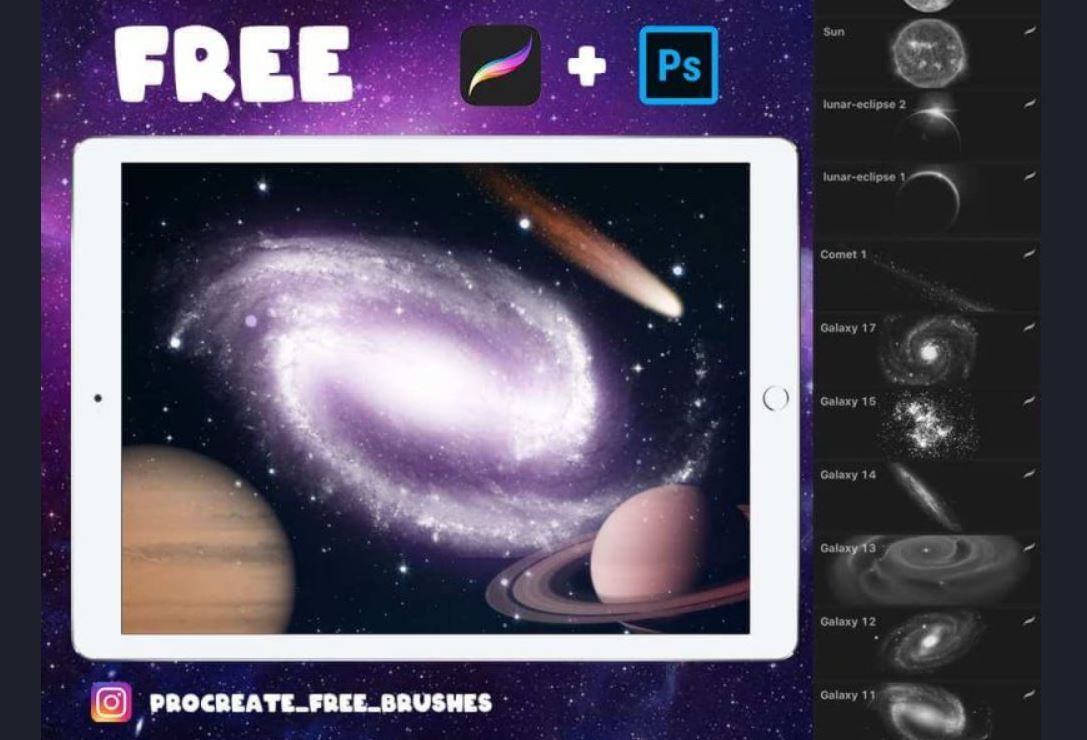 Our next pack of Procreate brushes, free to download from Procreate Brushes, is this stunning set of space-themed effects. It includes a range of star and planet-inspired brushes for creating 'out of this world' illustrations!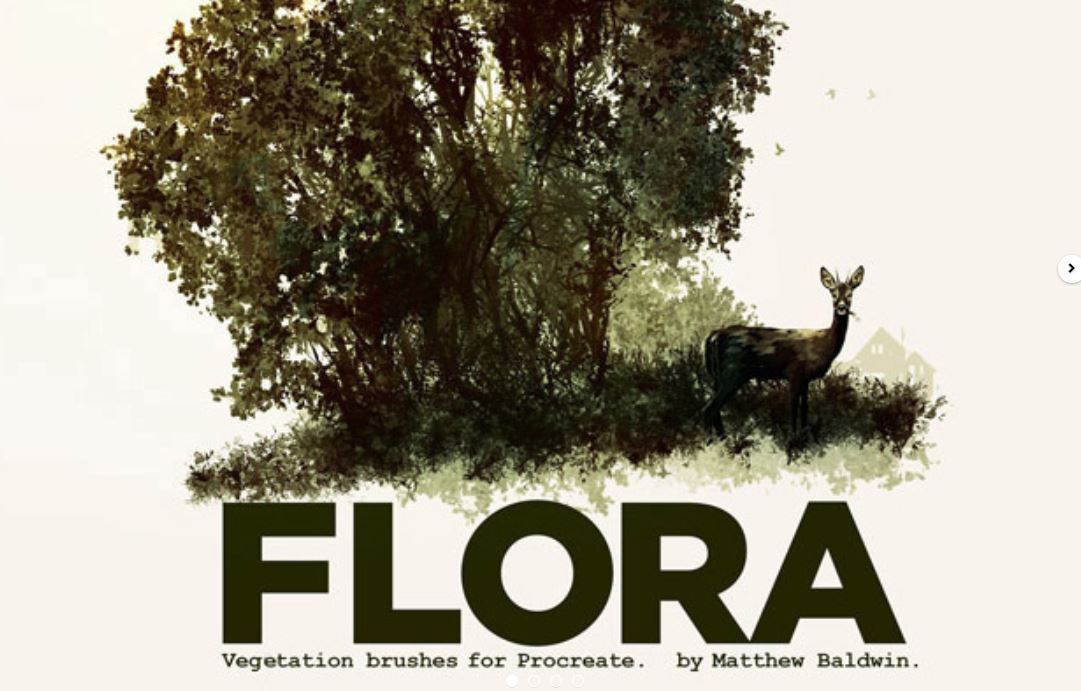 Next in our lineup of the best free Procreate brushes is the Flora collection, a set of more than 90 vegetation-inspired brushes that have been specifically designed to help artists express mass, tone, and texture in nature. It's available as a free download from Gumroad.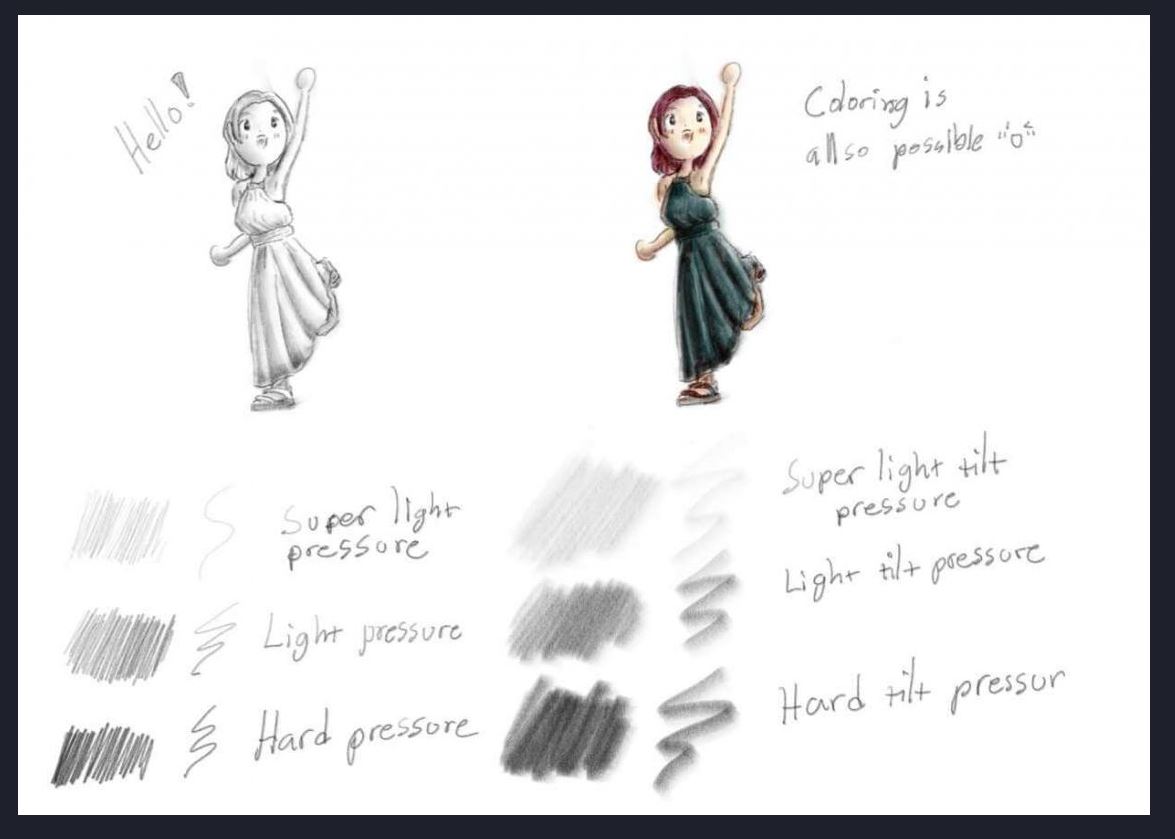 Searching for a quick and easy way to generate realistic-looking sketches and hand drawings, without breaking out the old pencil and paper? This free set of pencil strokes and shading effects is the perfect solution and can be downloaded for free from Procreate Brushes.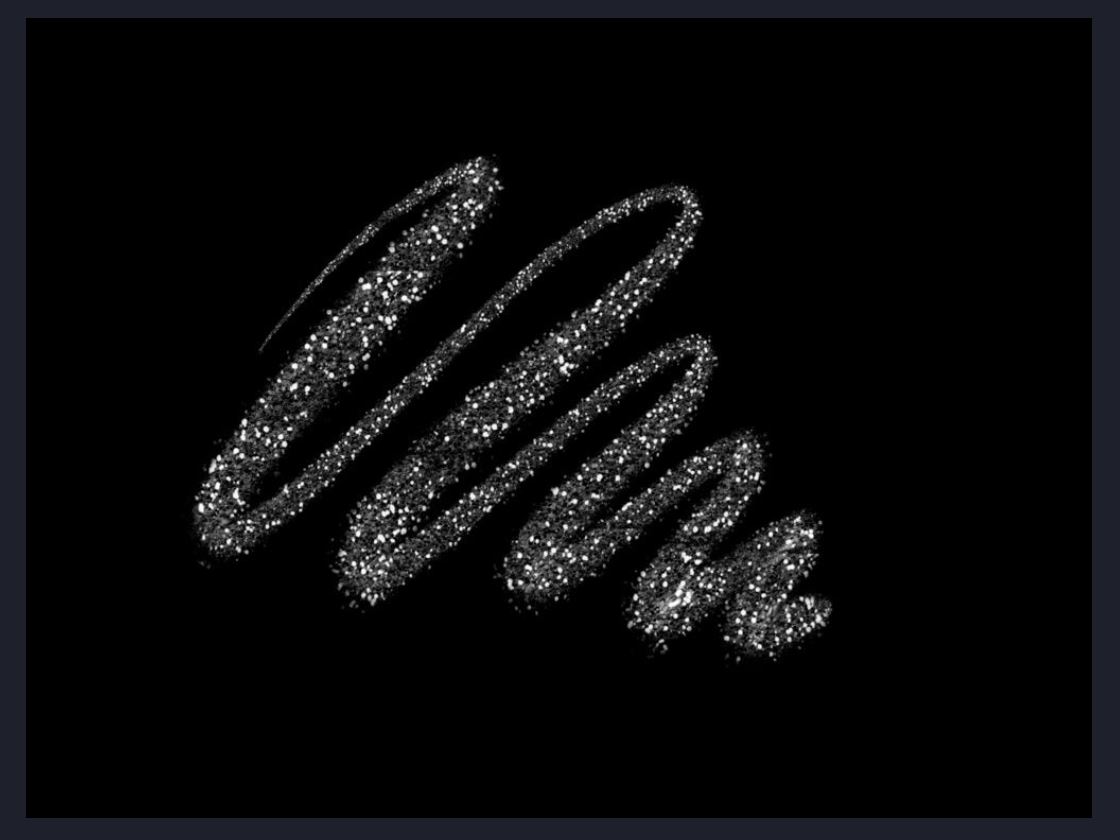 Another amazing and super versatile option from Procreate Brushes, our next free add-on features a mesmerizing glitter effect that's sure to add a touch of glitz and glamour to any design! It comes with two unique options and a wide range of sizes.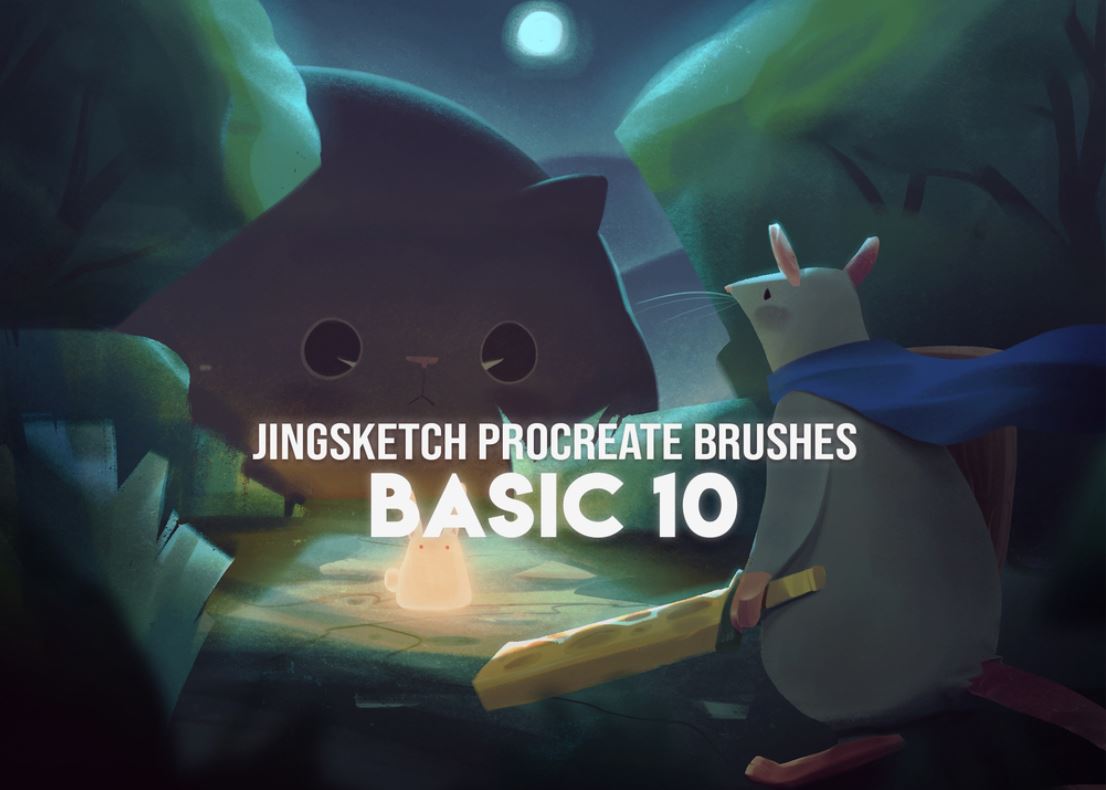 Here we have a collection of 10 basic but effective Procreate brushes, free to download from Gumroad, that can be used to create a highly professional-looking illustration for children's books and other projects.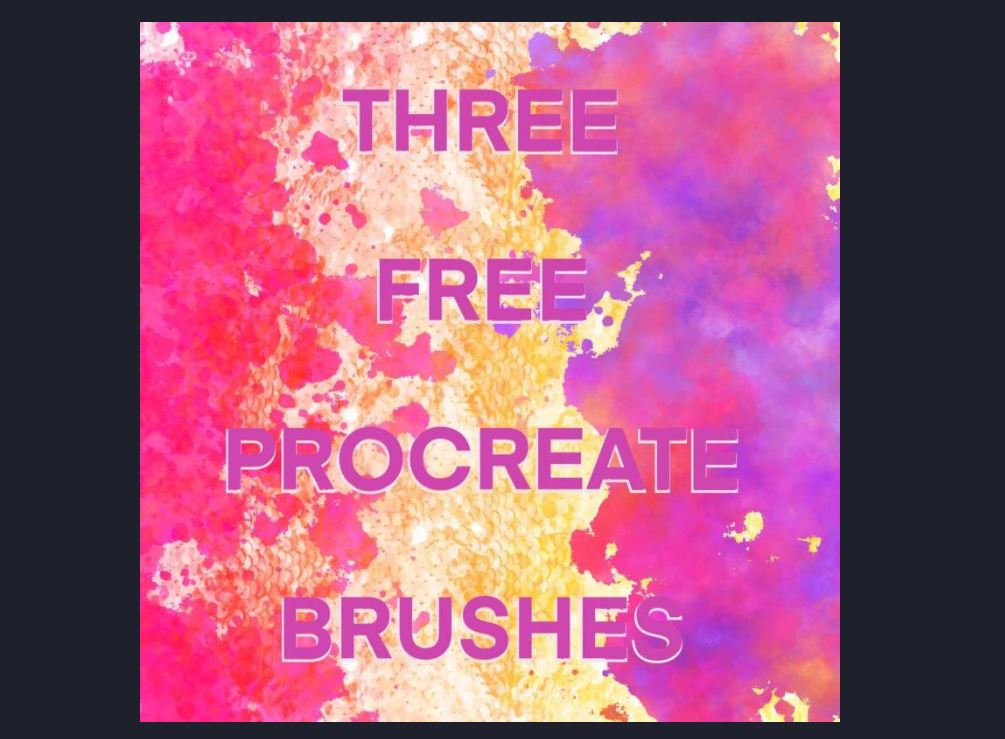 Next up we have a pair of stunning splatter effect brushes that comes with an additional bonus brush, to help you create colorful and artistic designs for virtually any purpose. Download this set of free Procreate brushes from the Procreate Brushes website.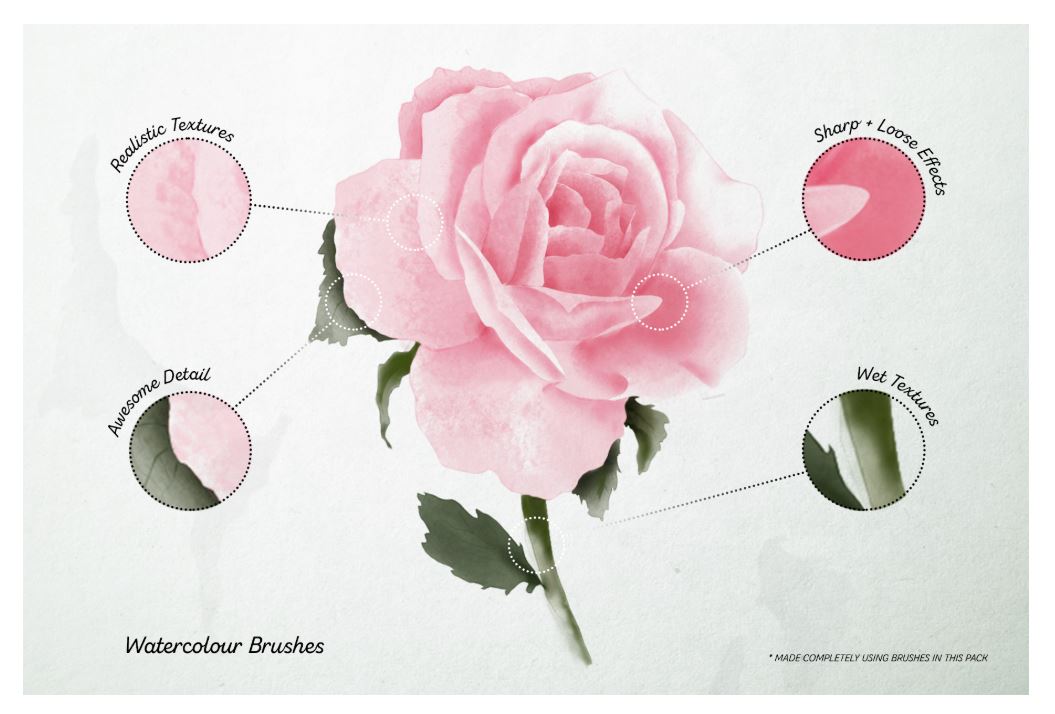 If you're wanting to create incredible and authentic-looking paintings in Procreate but don't know where to start, this collection of six high-quality paintbrush add-ons is a great place to start! Featuring gouache, oil and watercolor paint effects, it's available exclusively for free download from Inspiration Hut.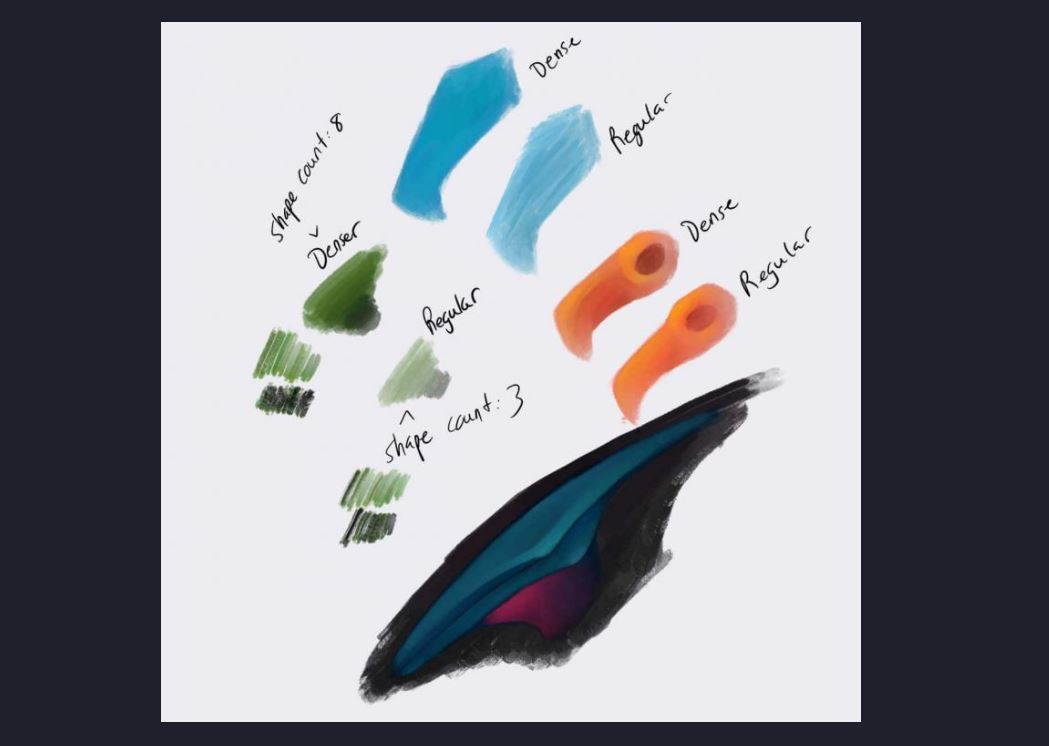 Next up we have a diverse collection of textures and strokes that can be achieved using these free Procreate Brushes that feature several size and shape options and can be accessed for free from the Procreate Brushes website.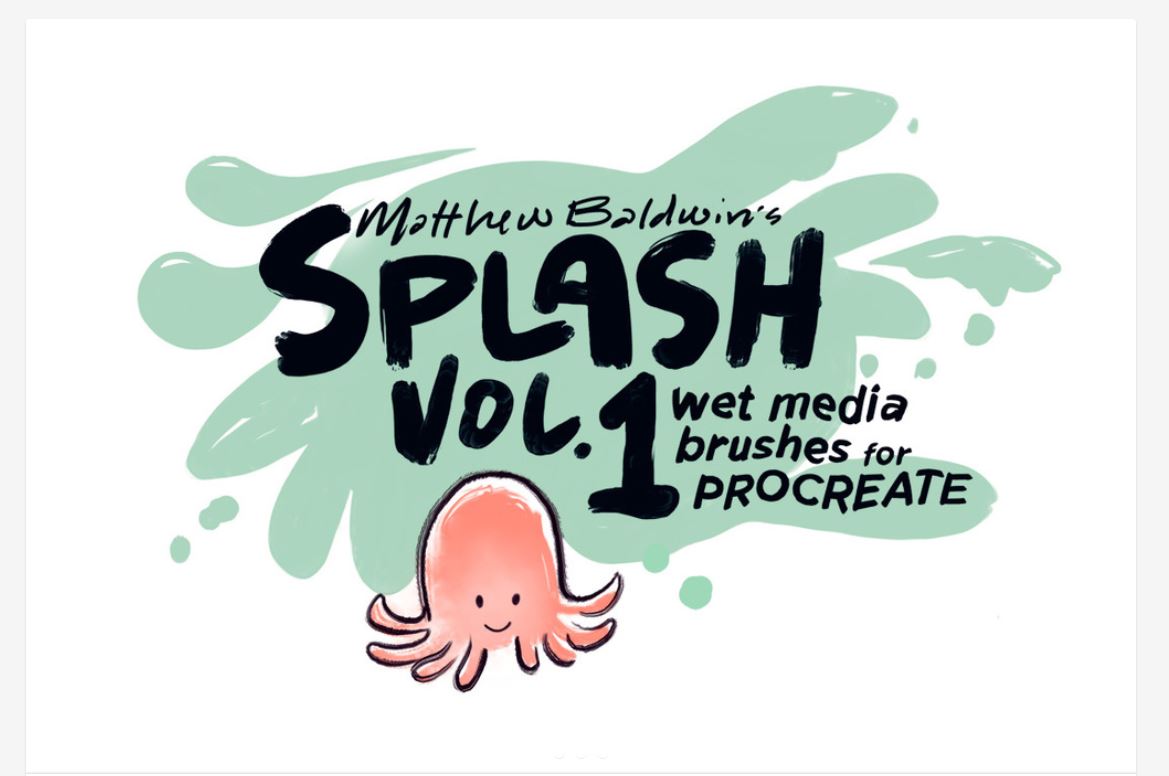 The Splash collection of Procreate brushes is perfect for emulating the look of wet media such as watercolor paints – make sure to have a towel handy! It's available as a free download from Gumroad, and includes 48 brilliant effects.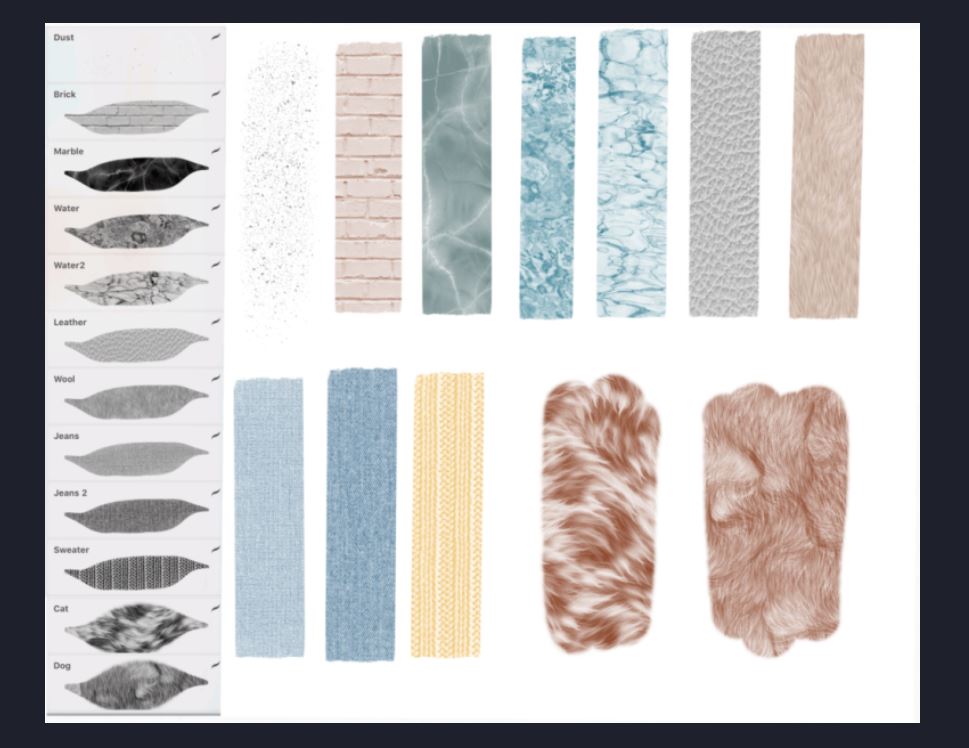 Next in our list of the best free Procreate brushes, we have this set of high quality and intricately detailed textures that are ideal for a range of styles and illustrations and can be downloaded for free from the Procreate Brushes website.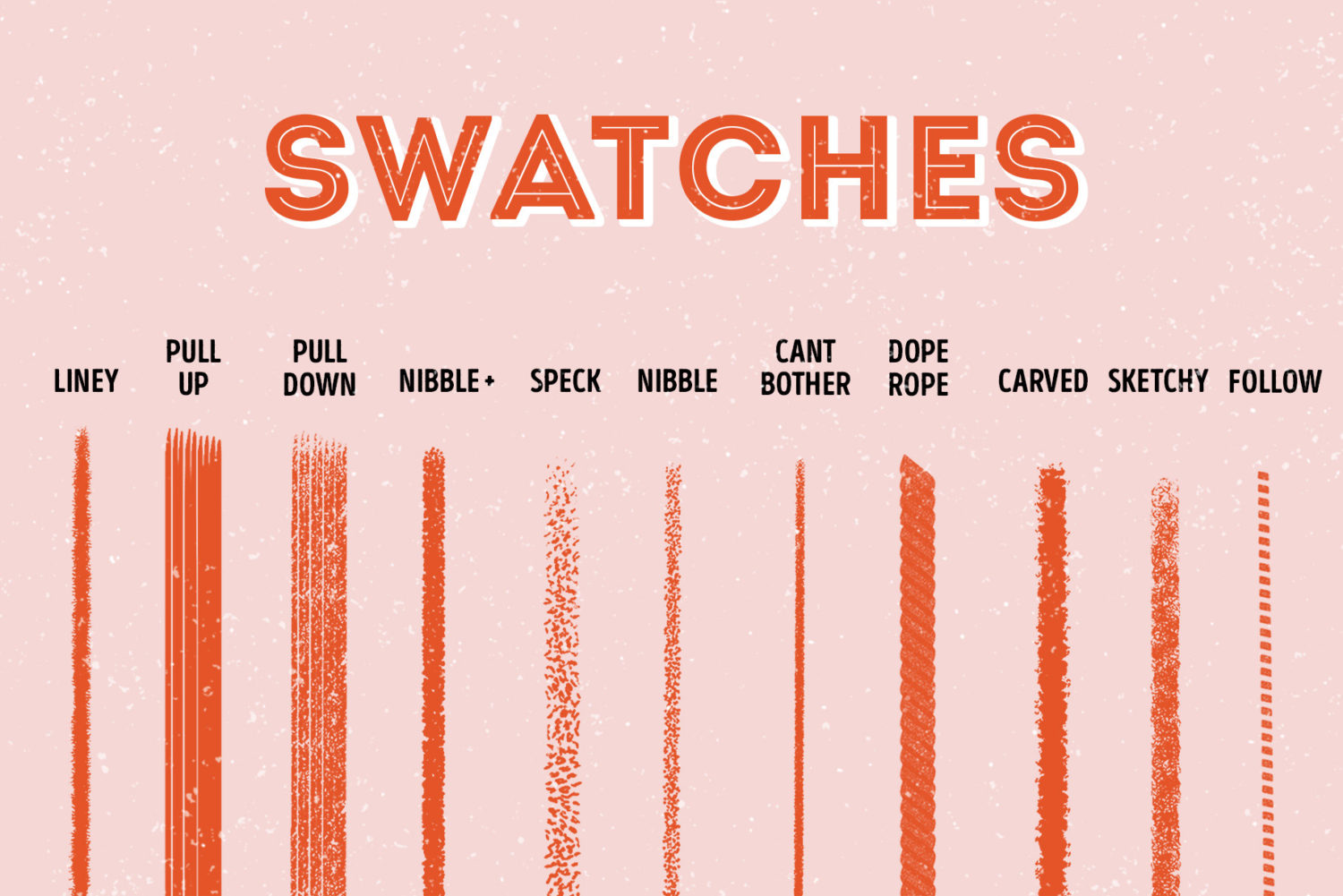 Last but not least, we have the Liner collection of free Procreate brushes, a crafty and cute collection of 22 unique brushes for all kinds of whimsical illustrations. You can download this set of brushes for free from Behance.
And there you have it – some of the very best free Procreate brushes and add-ons for all kinds of design projects, with a few premium options added into the mix to give you a huge variety of different effects to choose from!