35+ Best Procreate Watercolor Brushes 2023
Procreate is an extremely useful tool for crafting your next visual art masterpiece, and is used by thousands all over the world. Yet despite its popularity, it can be difficult to find the right resources for the app.
One area that is particularly frustrating is finding the best Procreate watercolor brushes. The watercolor aesthetic is an age-old visual style that has been used wonderfully by many of the greatest artists to ever live. That said, you can often be at a loss trying to emulate Procreate watercolor.
It's for this reason that we've taken the time to compile a range of Procreate watercolor brushes, sourced from both premium and free options, each providing their own unique watercolor style which is sure to impress.
If you've ever found yourself struggling to find a good watercolor brush for Procreate, then your struggle is over. Read on to see our range of premium and free Procreate watercolor brushes!
Download thousands of versatile Procreate add-ons, brushes, presets, palettes and more. From $16 per month, get unlimited access to thousands of resources to help you draw, illustrate, design, edit and create with Procreate.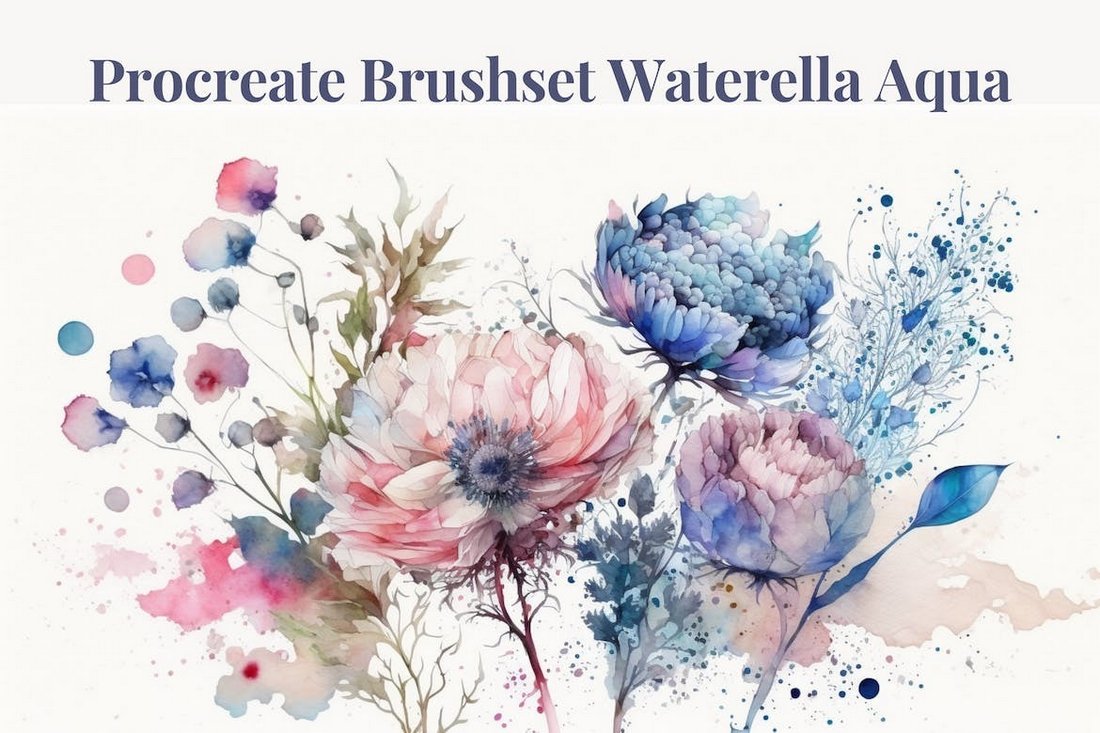 This is a must-have collection of watercolor brushes for Procreate users. It features 23 high-quality brushes with authentic watercolor-themed strokes. They are ideal for illustrations, artwork, graphics, and lettering designs.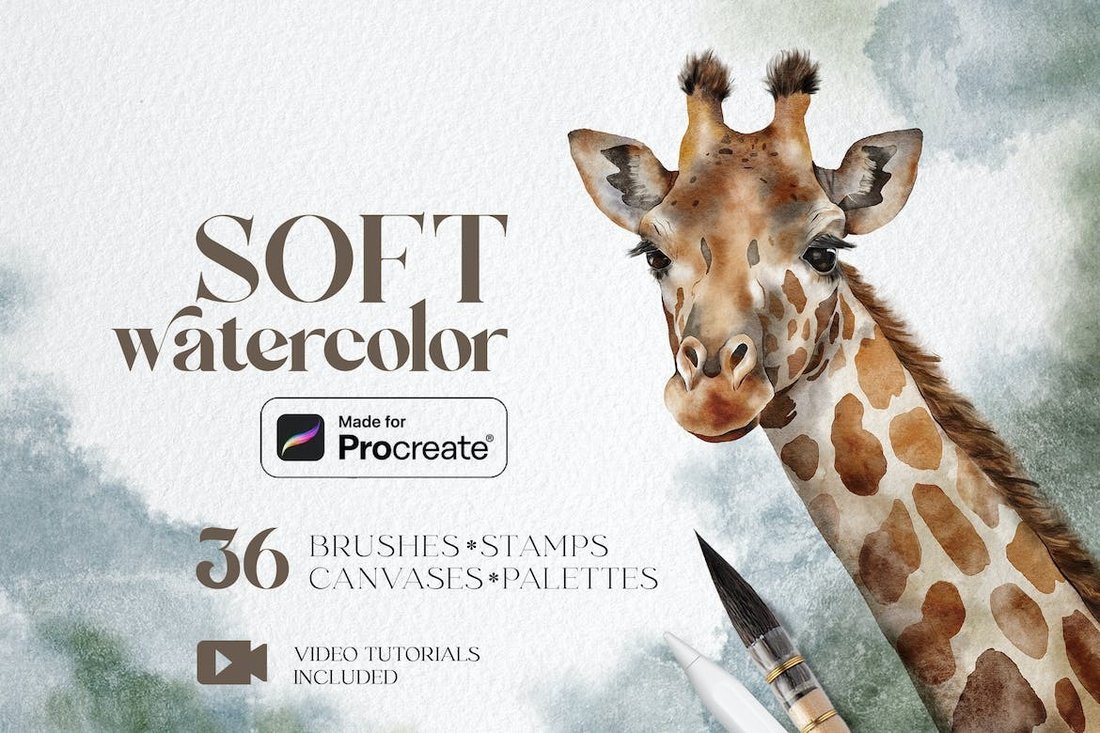 This bundle features a mixed collection of Procreate brushes with soft watercolor designs. There are 17 different brushes in this pack along with 19 watercolor stamp brushes, 16 pre-made color palettes, and 5 real watercolor paper canvases.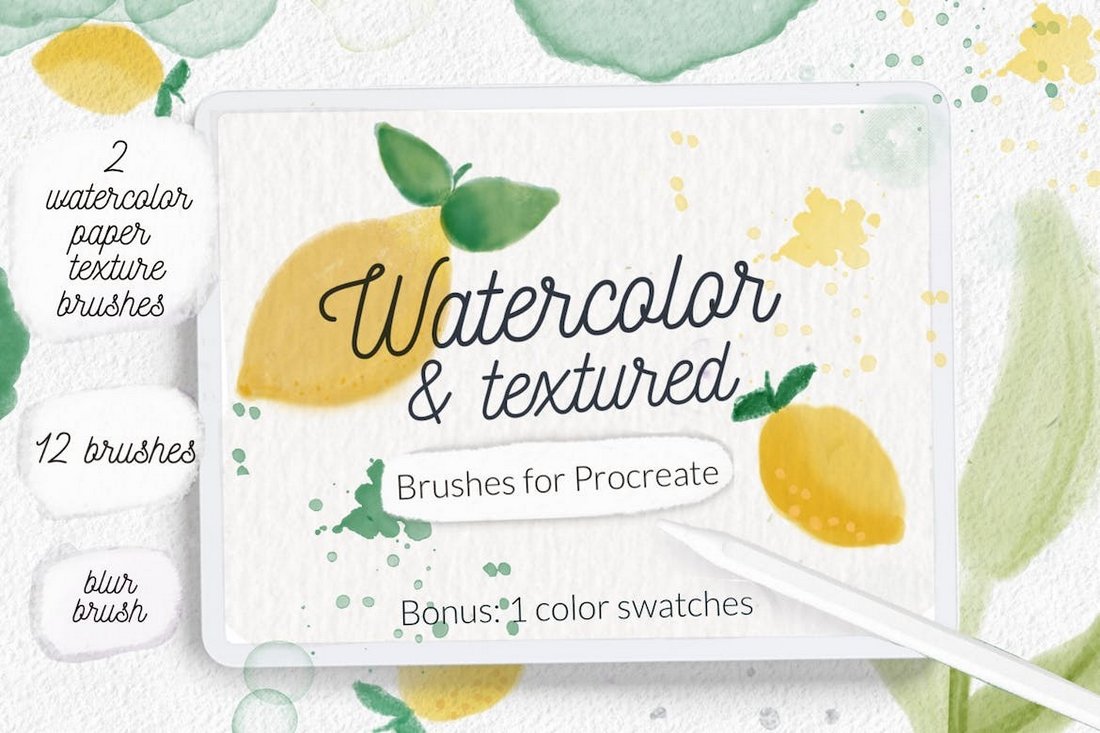 Artists and designers will surely find this collection of watercolor brushes quite useful. It includes 11 Procreate brushes with watercolor texture designs featuring various styles such as salted watercolor, alcohol ink effects, and more. There are 2 paper backgrounds and a color palette included as well.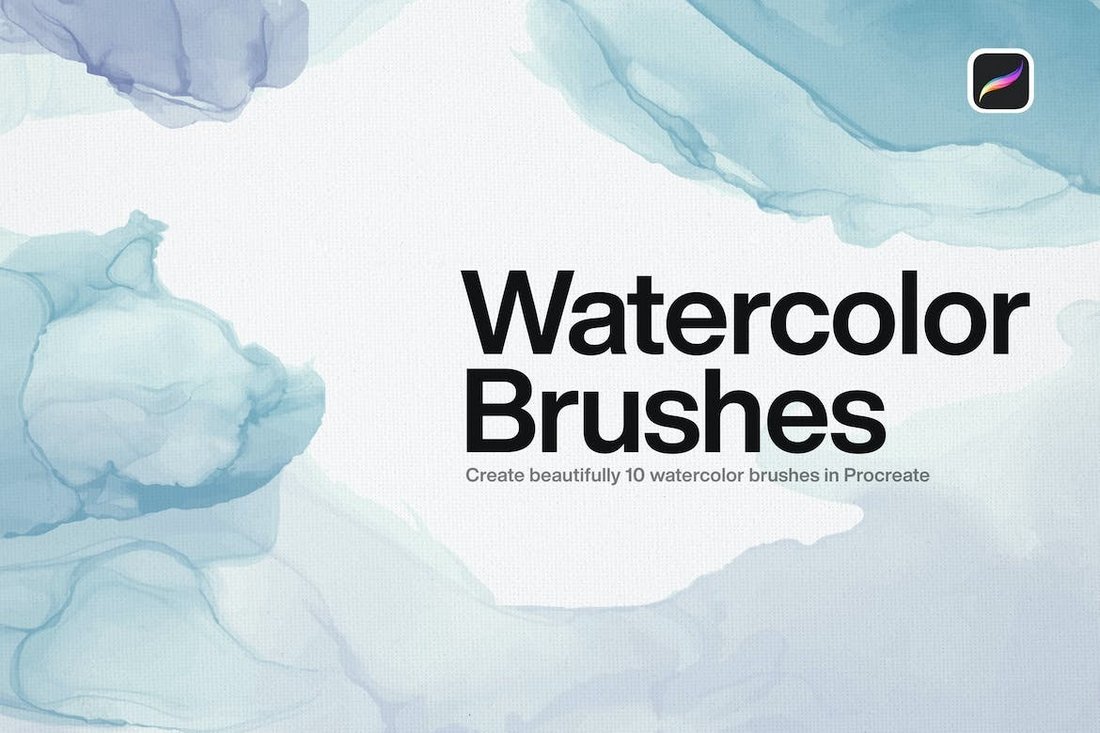 A collection of 10 authentic watercolor brushes for Procreate. This brush set includes smooth and high-quality brushes you can use to add realistic-looking watercolor textures and effects to your designs.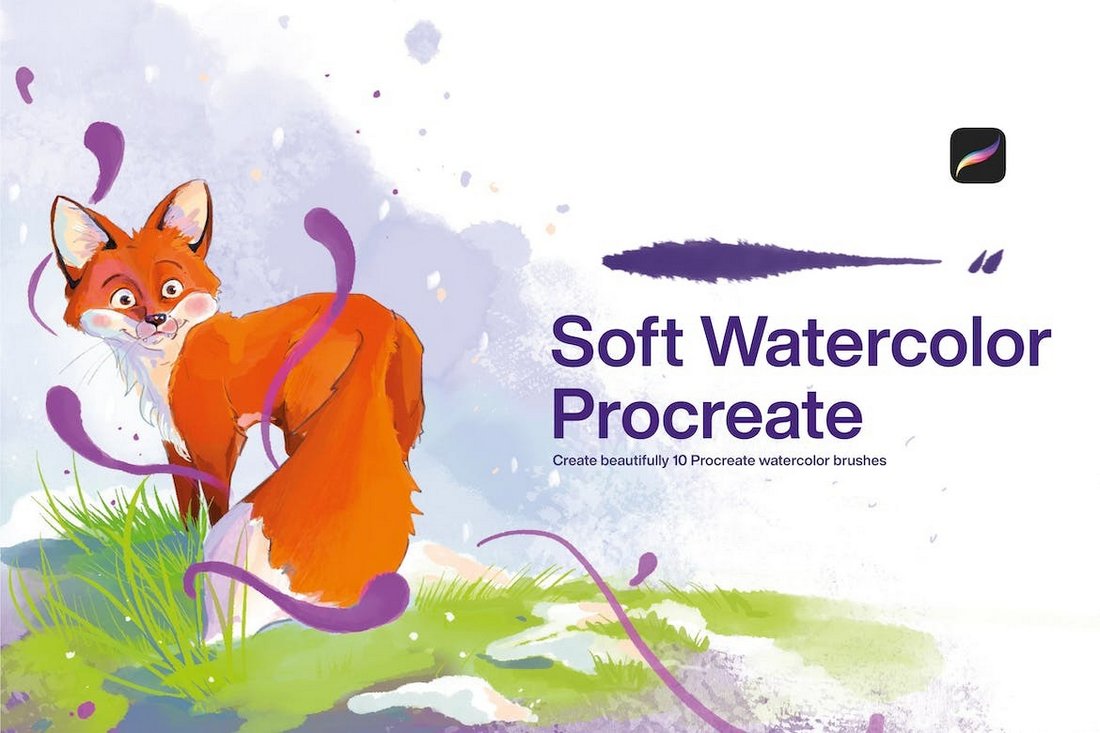 The brushes in this set feature very soft textures. They are especially suitable for adding textures to your drawings and illustrations. There are 10 unique watercolor brushes included in this pack.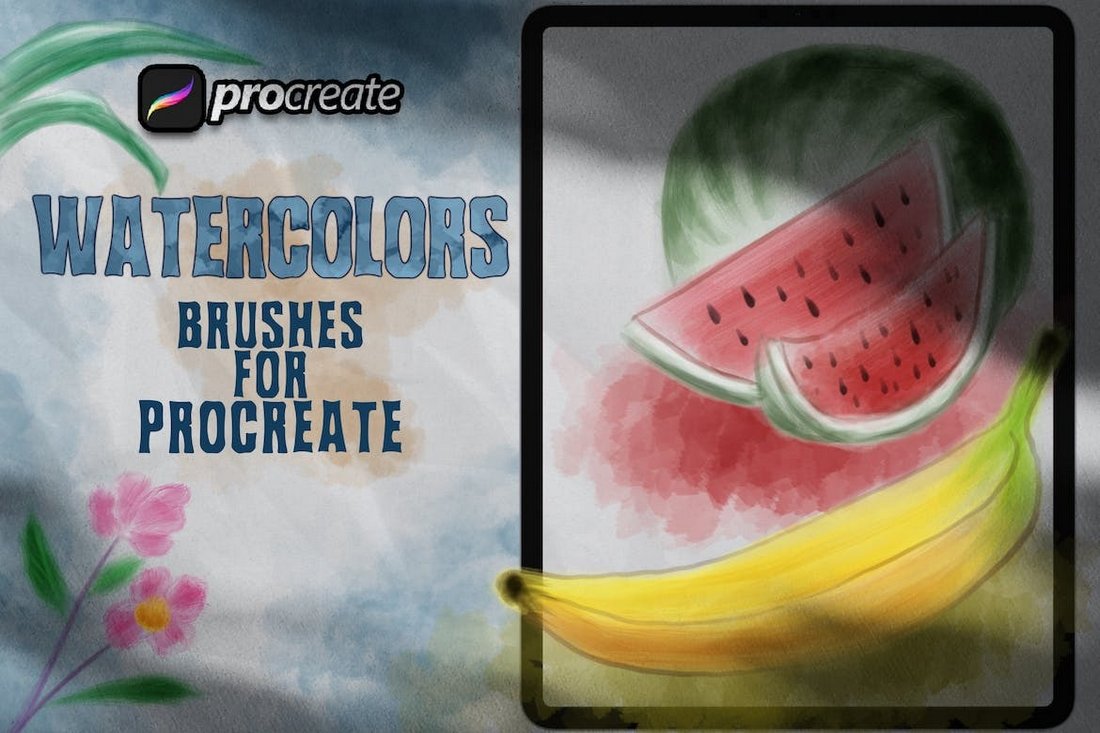 This watercolor brush is designed to add a hand-drawn look to your digital artwork. It features a realistic-looking watercolor texture that will make your Procreate drawings look as if they were drawn by hand.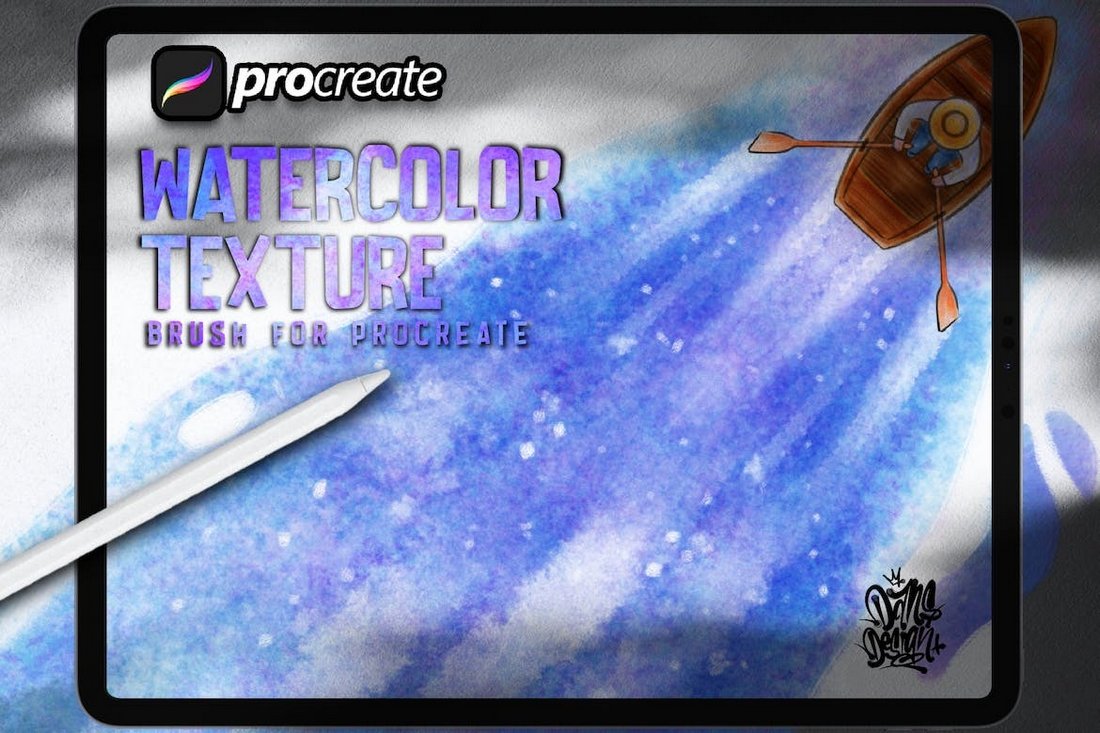 Another create handcrafted watercolor texture brush for Procreate. This brush is fully optimized to work with iPad Pro and the Apple Pencil. The brush is perfect for adding depth and texture to your artwork.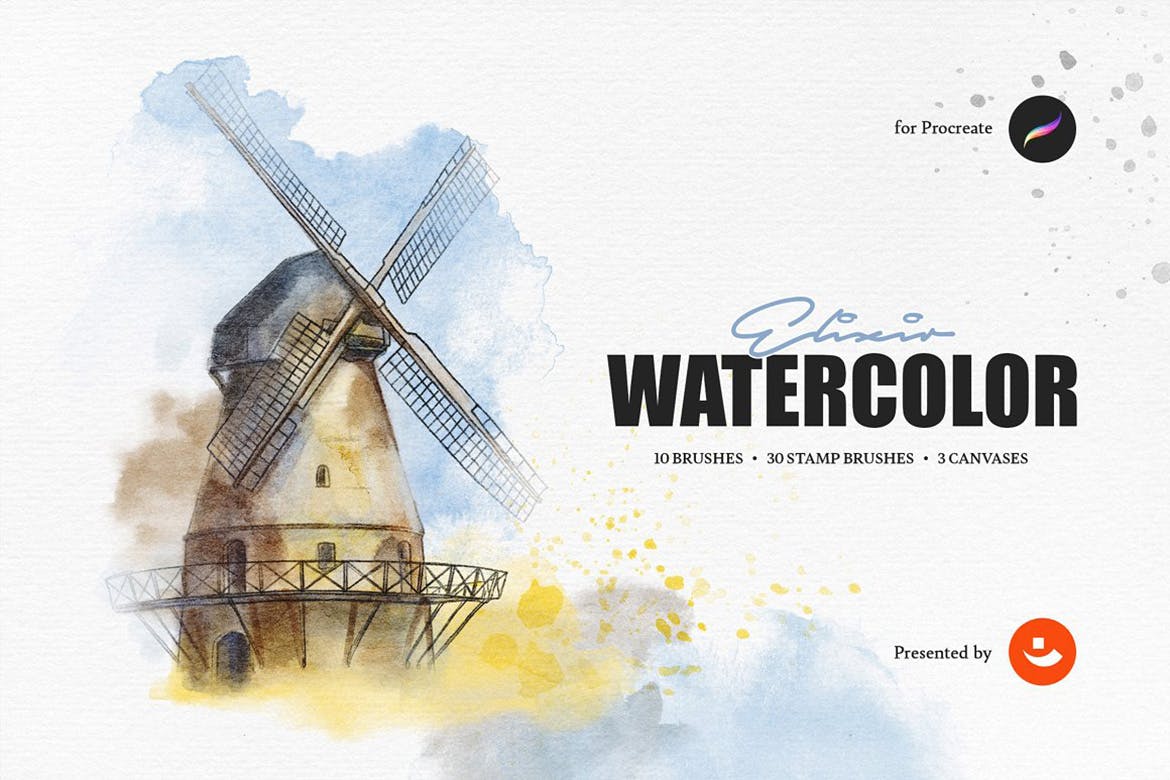 If you're looking to add the best watercolor brushes for Procreate to your digital painting collection, Elixir is well worth checking out. It contains 40 brushes that will help you create artistic pieces in just a few easy clicks of the button.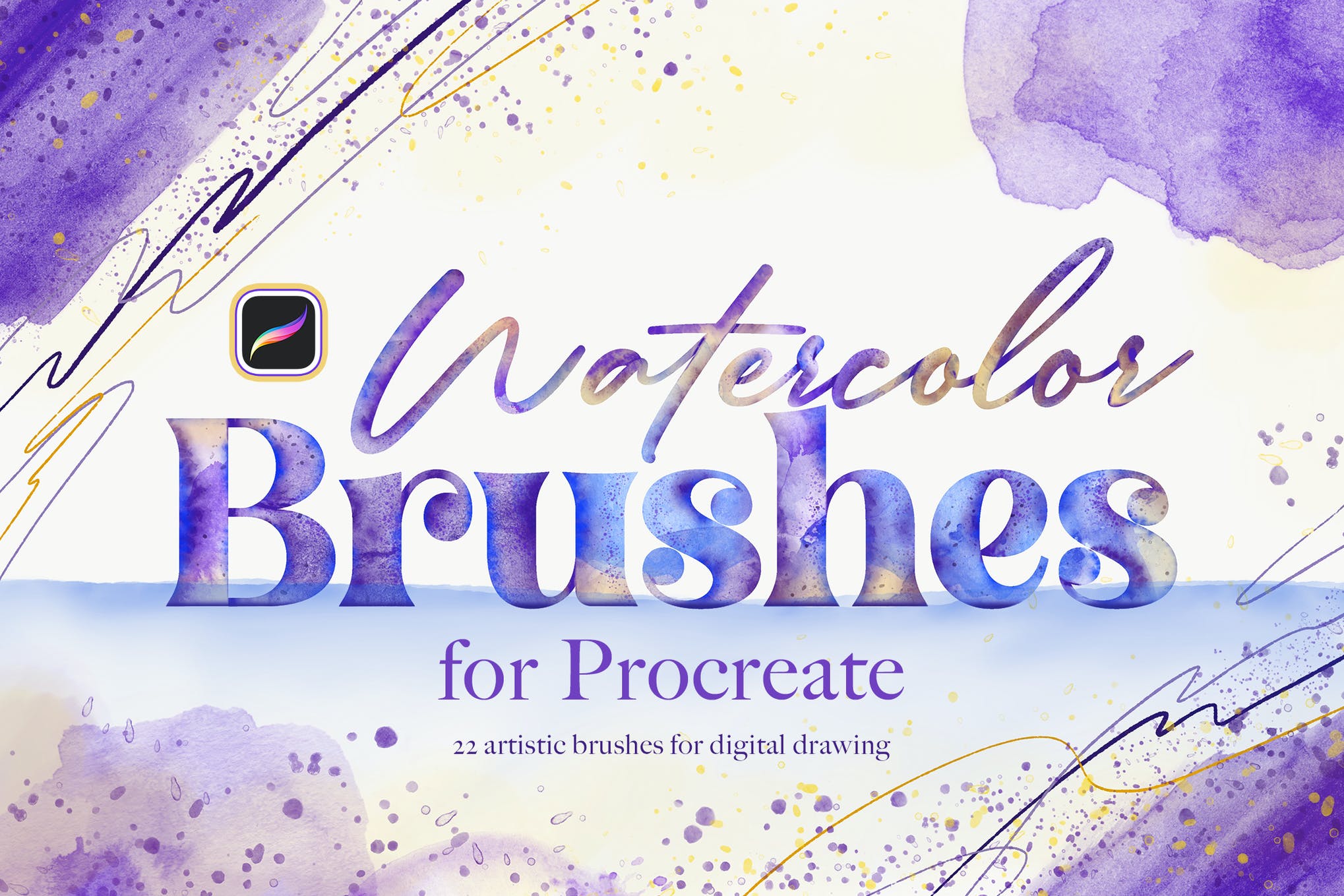 Here we have a set of the best Procreate watercolor brushes that provides you with endless possibilities. With this product in your toolkit, the only roadblock you will ever have to face in creating spectacular artworks is your own imagination.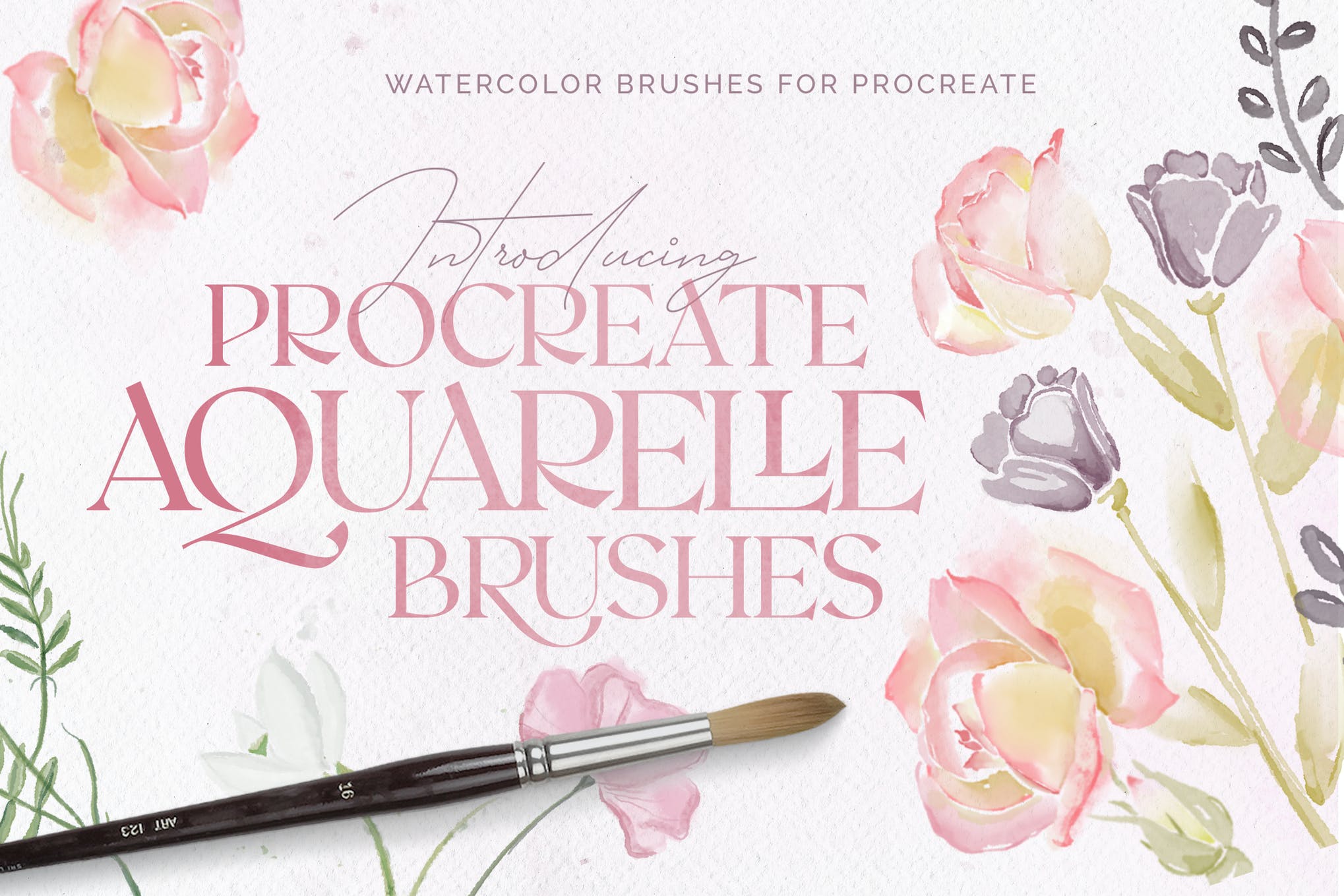 The above featured product provides you with aquarelle watercolor-inspired brushes and paper textures that you must add to your collection if you truly want your artworks to stand out from the pack. These brushes can be used for virtually any project that demand a watercolor look.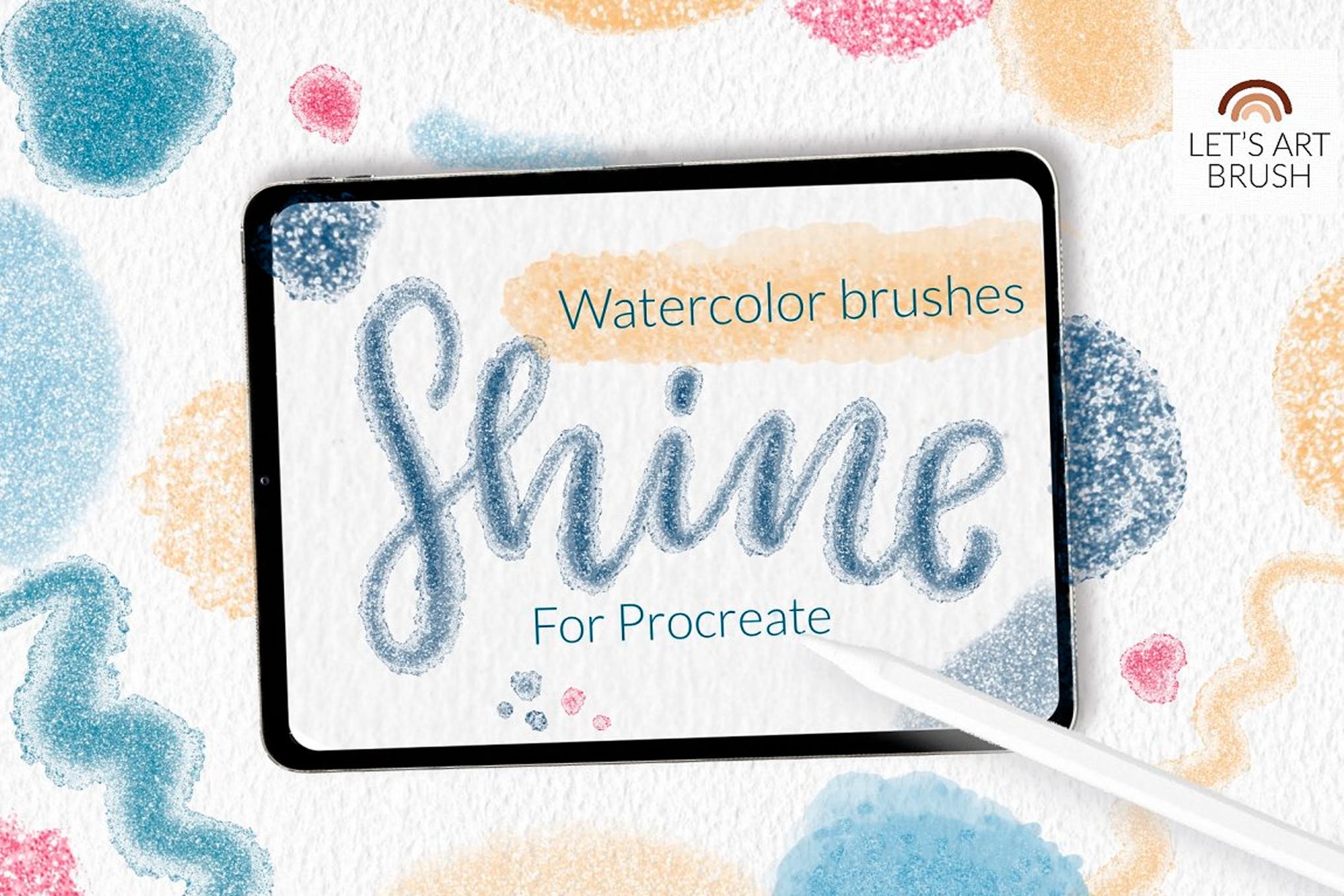 Get your hands on this product to give your designs a shimmery watercolor look. It's superior to any of the free Procreate watercolor brushes that you'll find on the internet; it would be remiss of you not to take a closer look at this truly impressive set of brushes.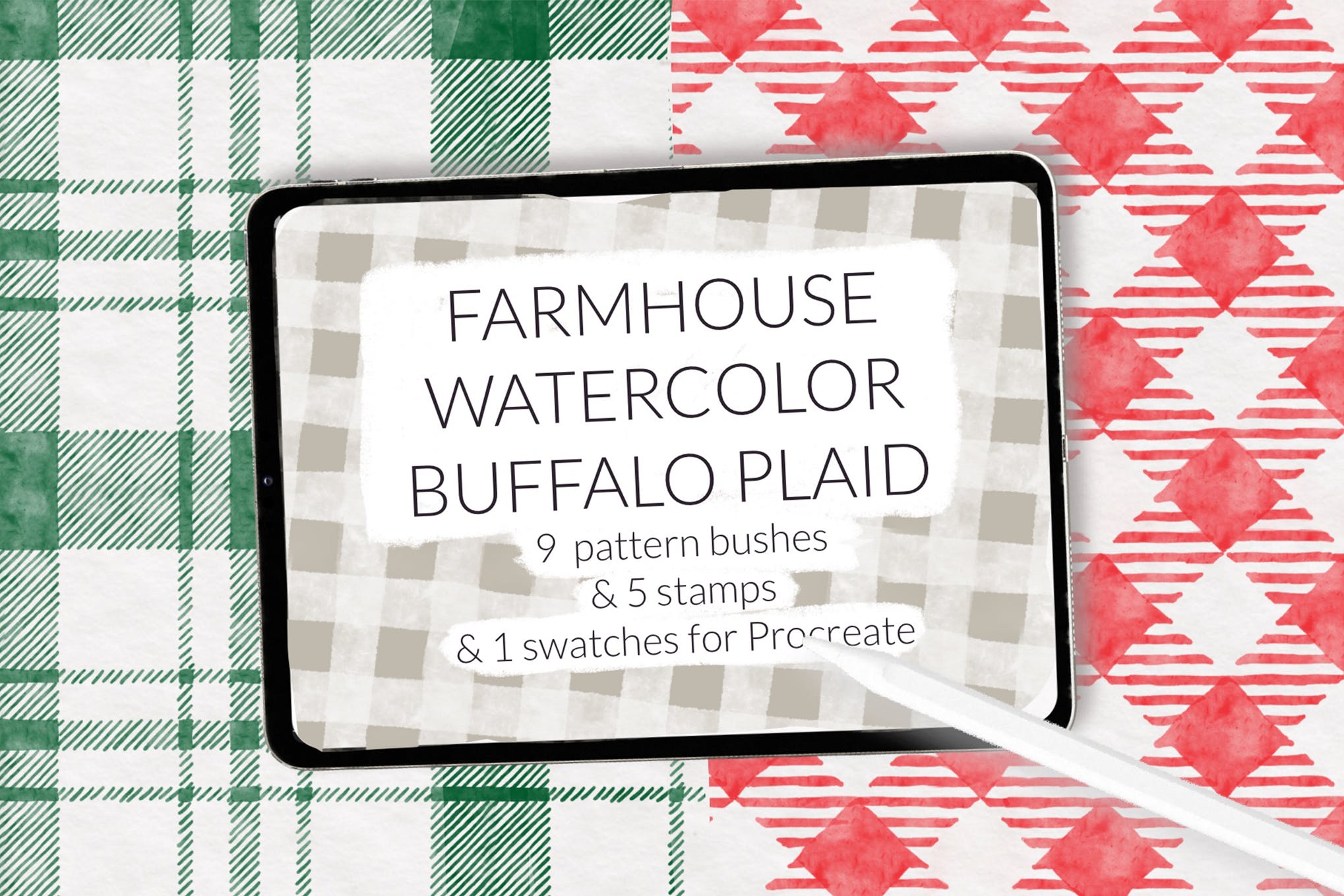 Fancy an incredibly unique set of watercolor brushes for Procreate? Look no further than this artistic kit that includes buffalo plaid seamless pattern brushes and bonus stamps for your creative projects. Try it out, or add it to your shortlist at the very least.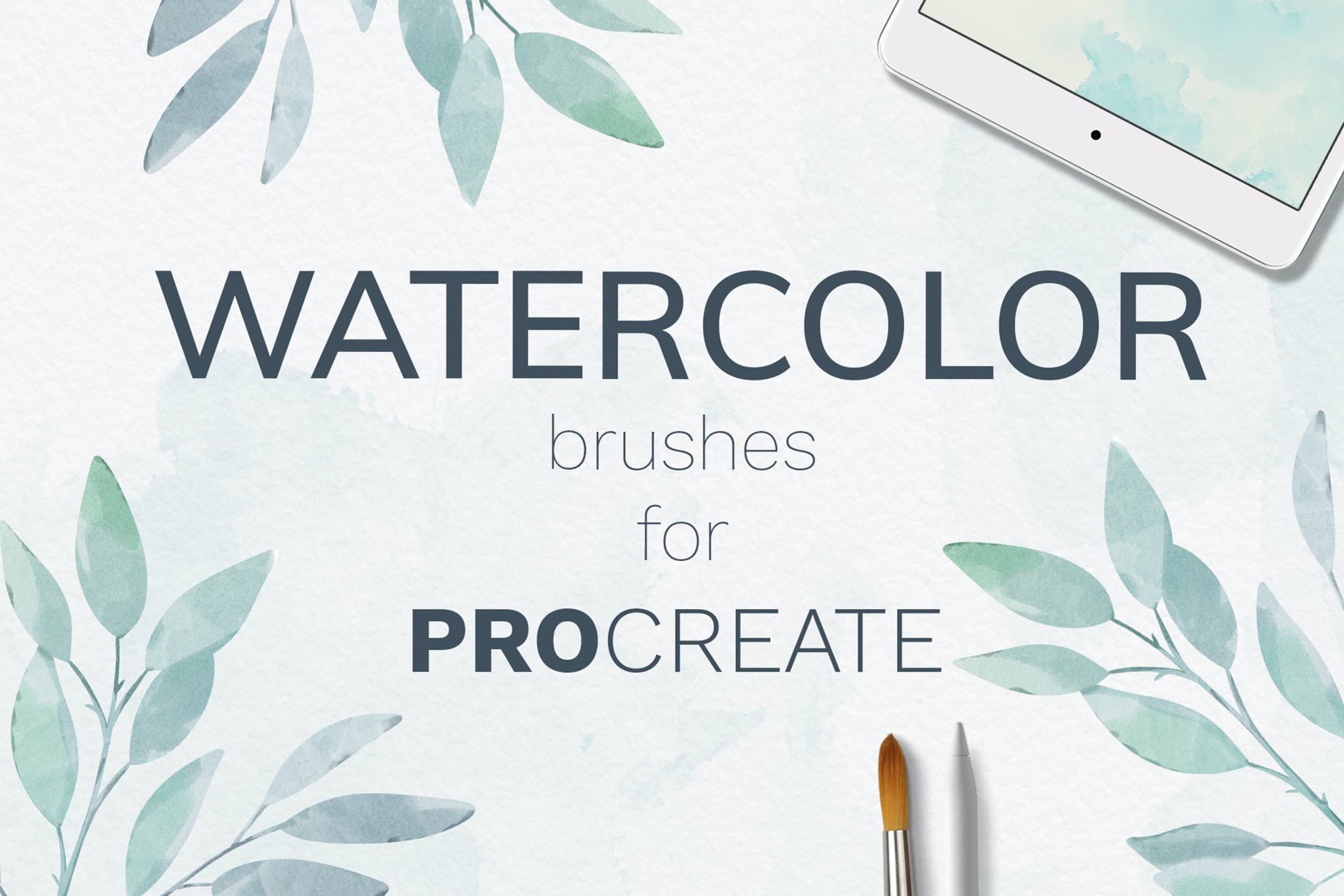 If you're looking for a great place to start with watercolor brushes on Procreate, then this collection is for you. With over 38 gorgeous brush designs, each with a range of gradients and smear intensities, the Procreate Watercolor Brush Set is a great beginner's collection.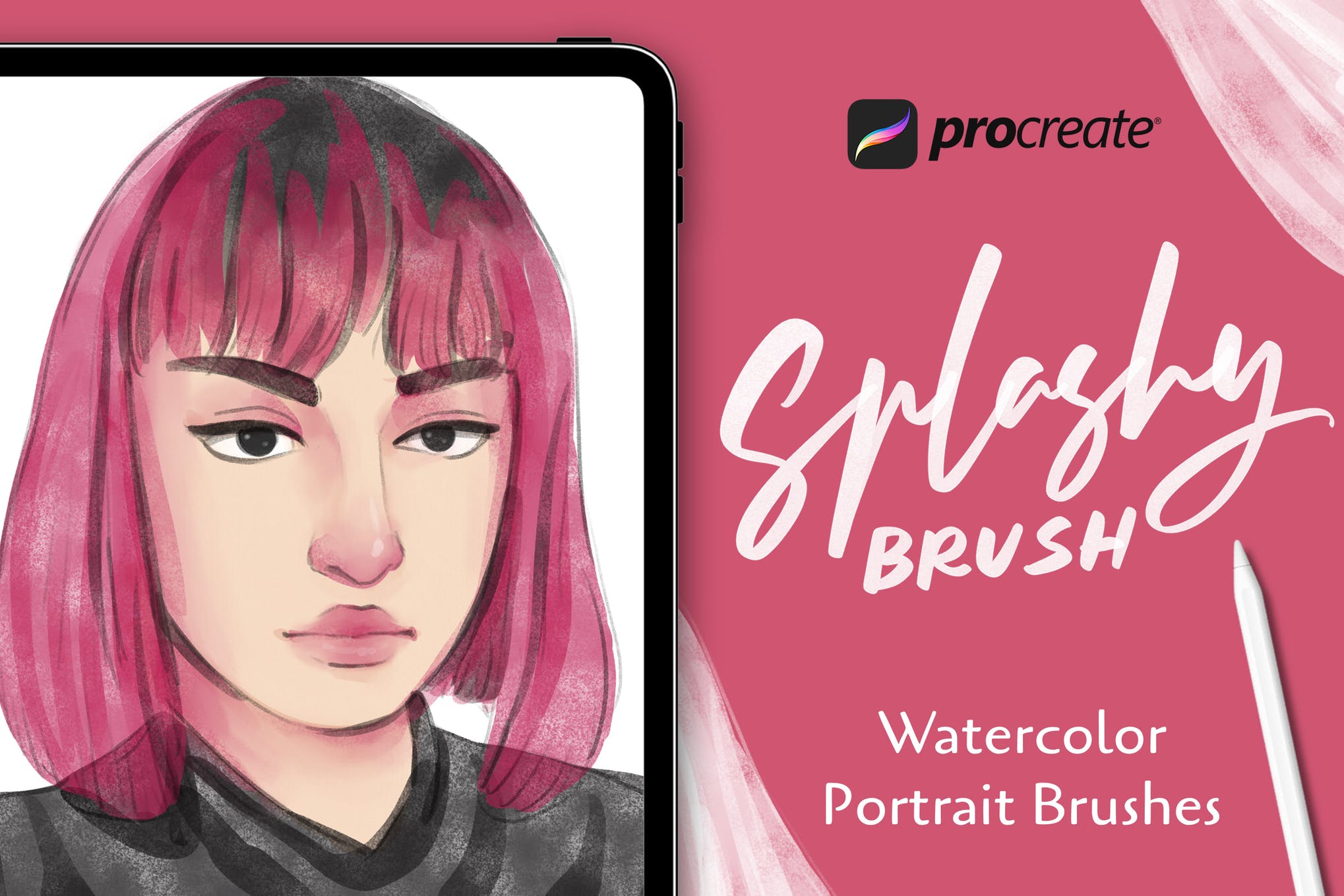 Splashy is a more modern take on a collection of watercolor-style brushes, moving away from the typical watercolor aesthetic that is easy to find in many other brush styles. The package includes a range of sketch, watercolor, paper texture, splash, and stamp brushes for you to enjoy, providing a complete canvas of tools for any budding artist.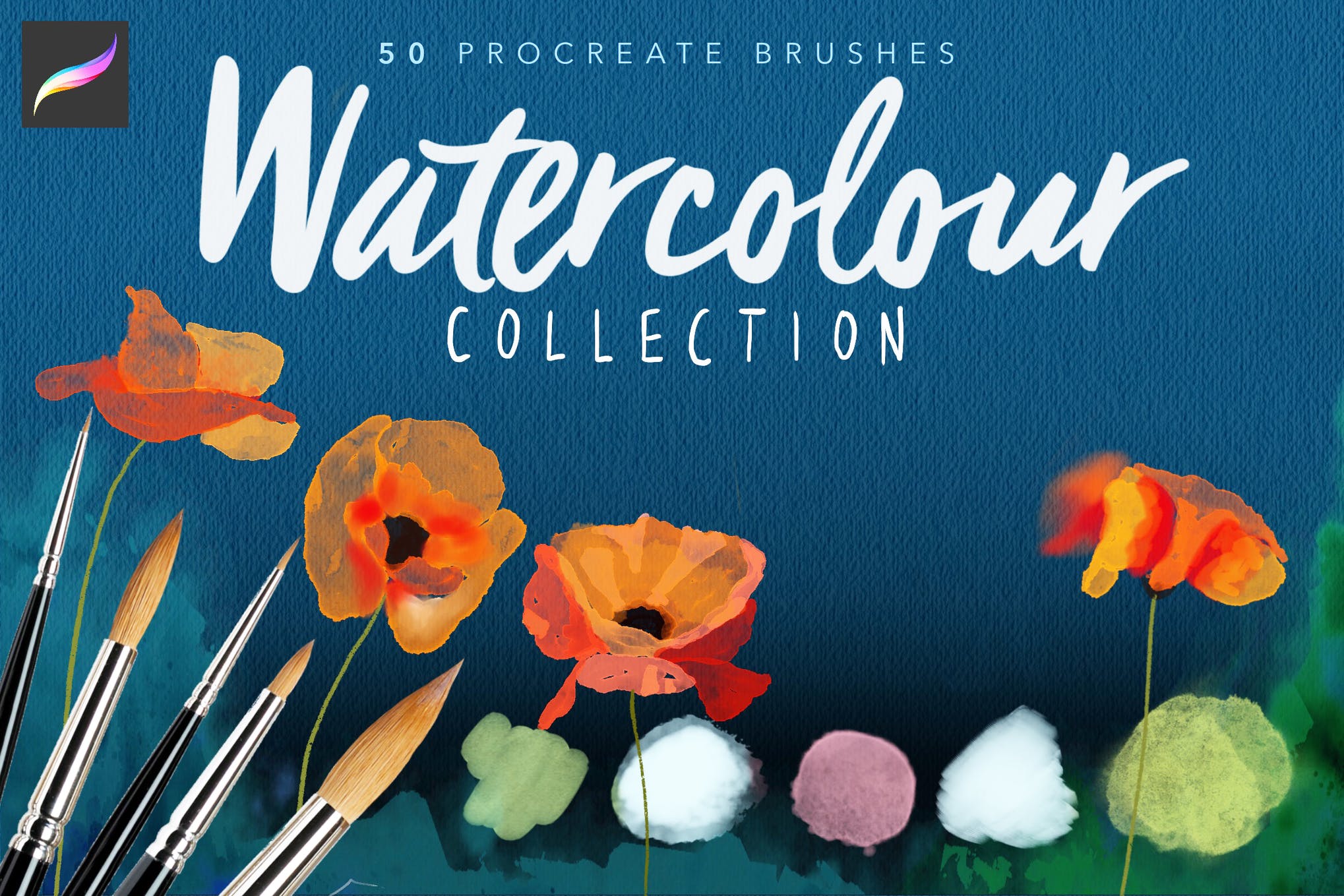 The Procreate Watercolor Brushes package is a comprehensive set of 50 artisan-styled watercolor brushes. With everything you'd ever need included, such as splatters, blenders, and watercolor pencils, you'll be well equipped to paint your next digital canvas masterpiece!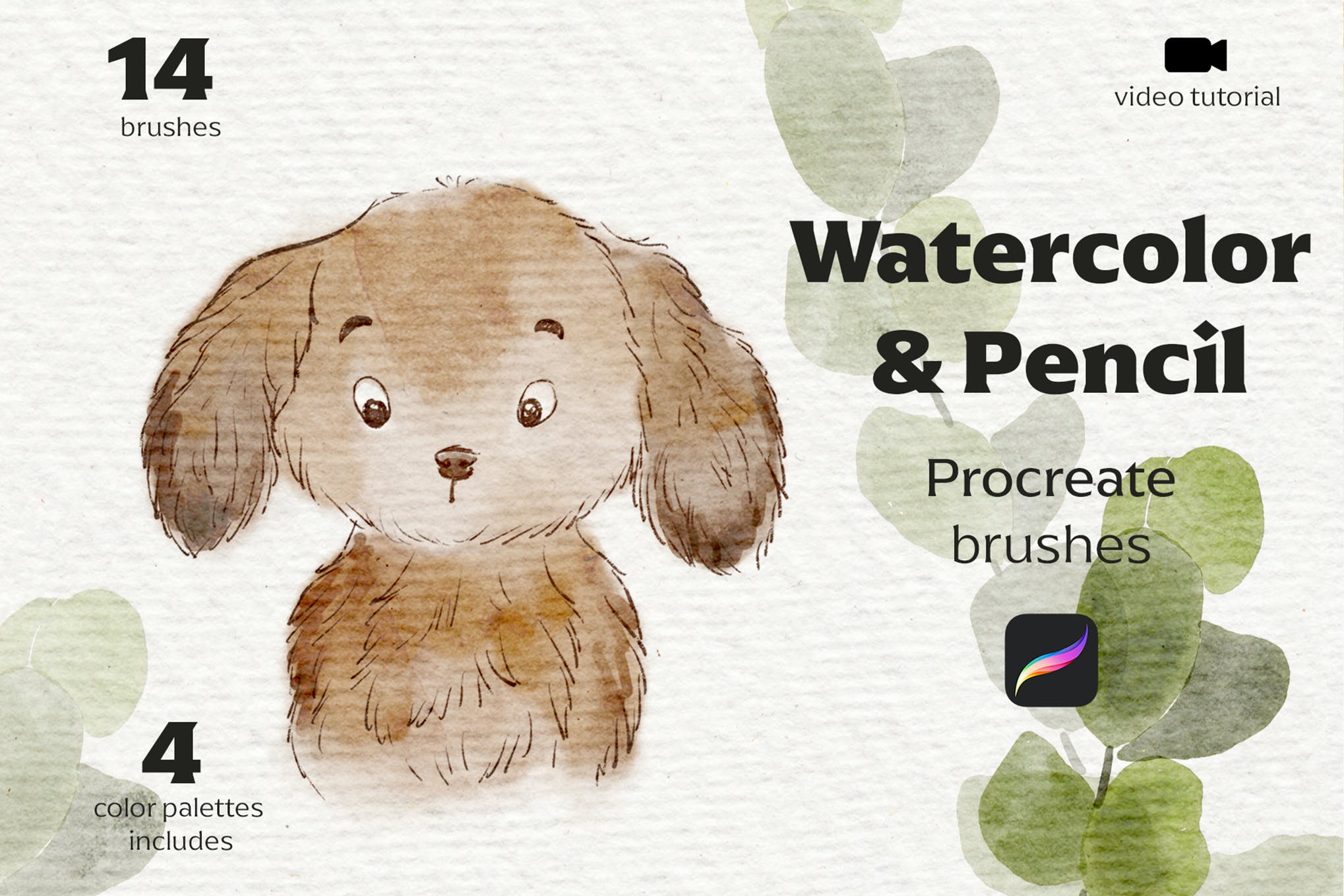 Looking for a cuter set of brushes? Well, this Watercolor and Pencil Procreate brush kit has everything you need to craft up an adorable little creation. This package is surprisingly extensive, providing 7 watercolor brushes, 7 pencil brushes, 4 color palettes, 2 smudge brushes, and even a video tutorial!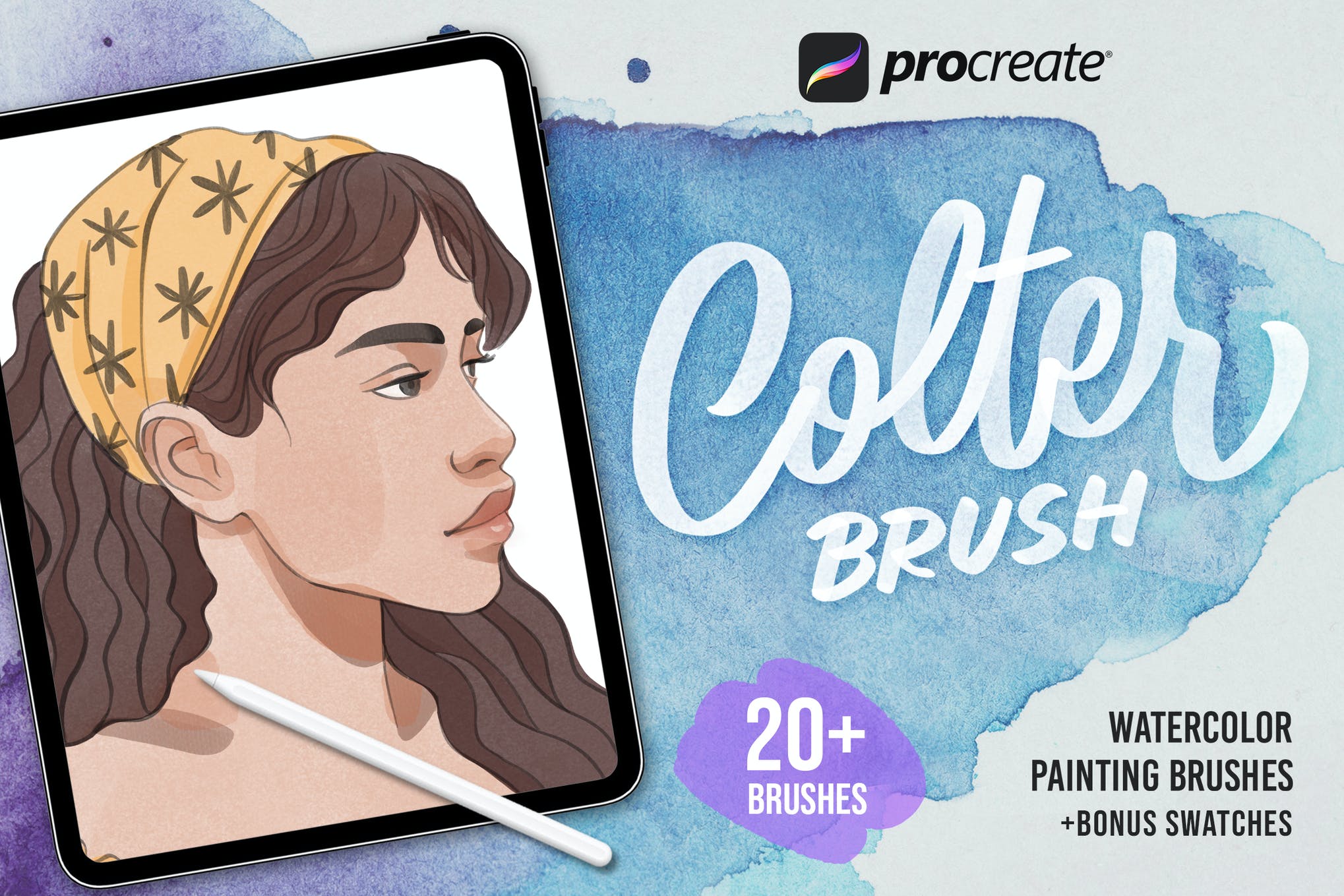 The Colter Brush is the swiss-army knife of Procreate watercolor brushes. With twenty different colter-styled brushes packed inside, including sketch brushes, watercolor splatters, and paper texture brushes, you'll have everything in your palette required to begin painting a watercolor wonder in minutes.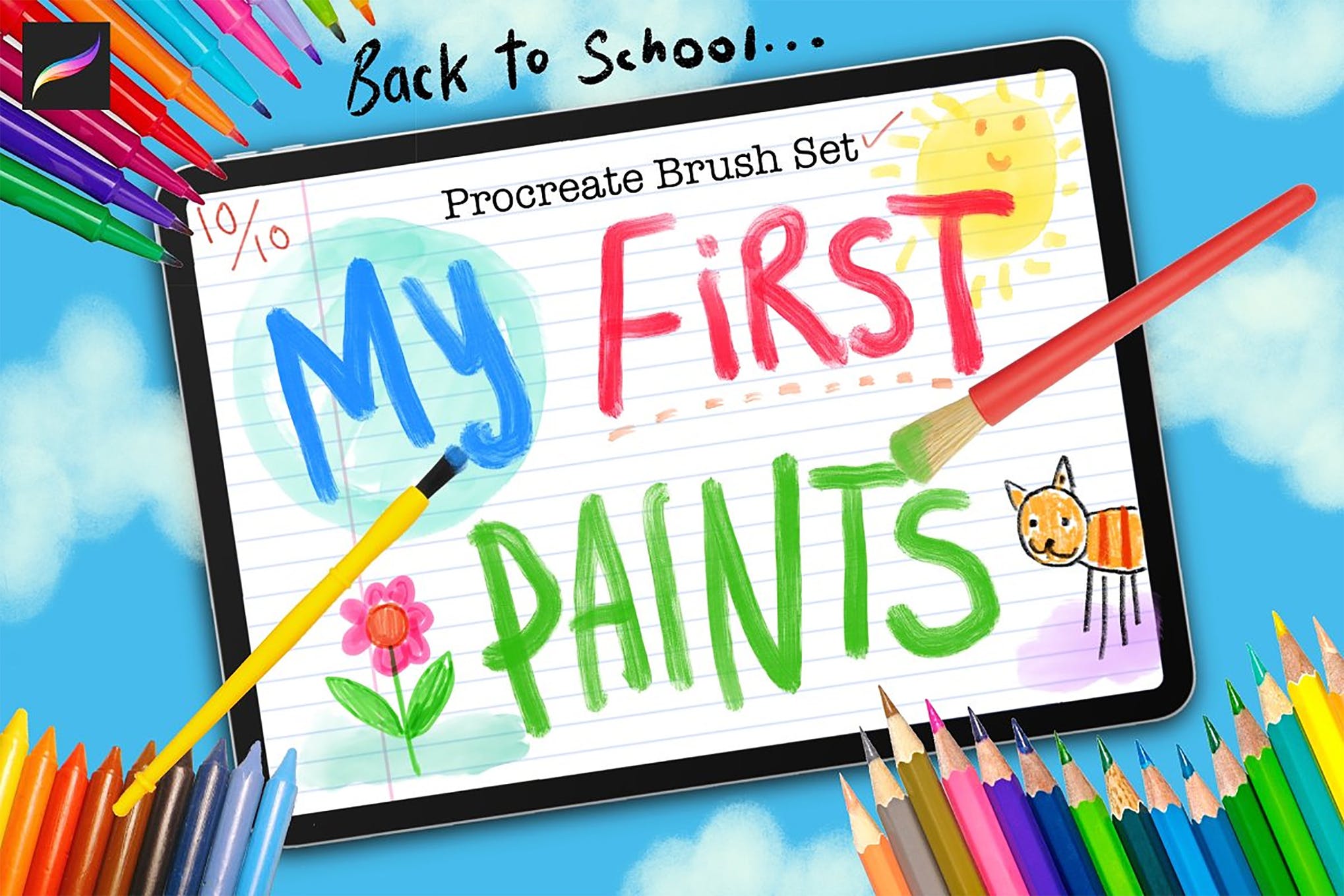 Remember being in Kindergarten, and playing with your very first paints? Well now with the My First Paints Procreate brush collection, you can bring that same vibrant child-like joy back to the canvas. A product that will pay for itself many times over!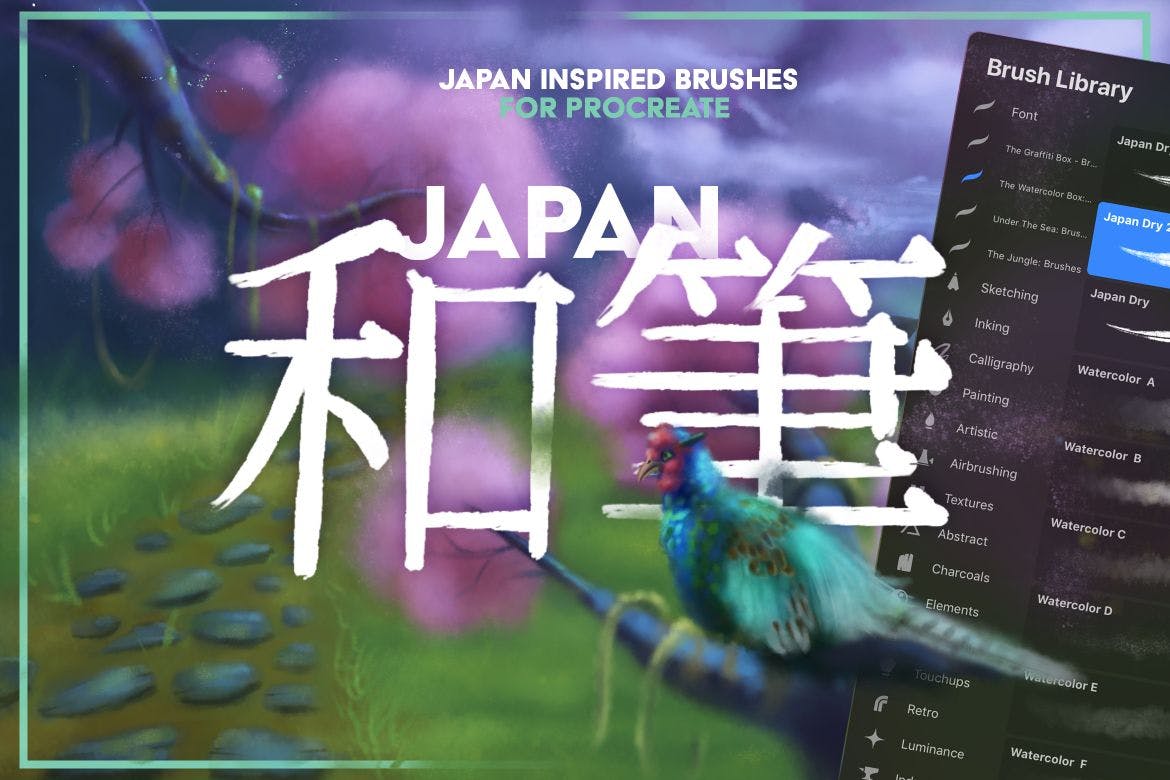 Emulate the iconic Japanese watercolor brush style with Japan. It is equipped with five professionally designed old paper watercolor brushes, you'll be able to bring the subtle personality of the Edo period to life with ease.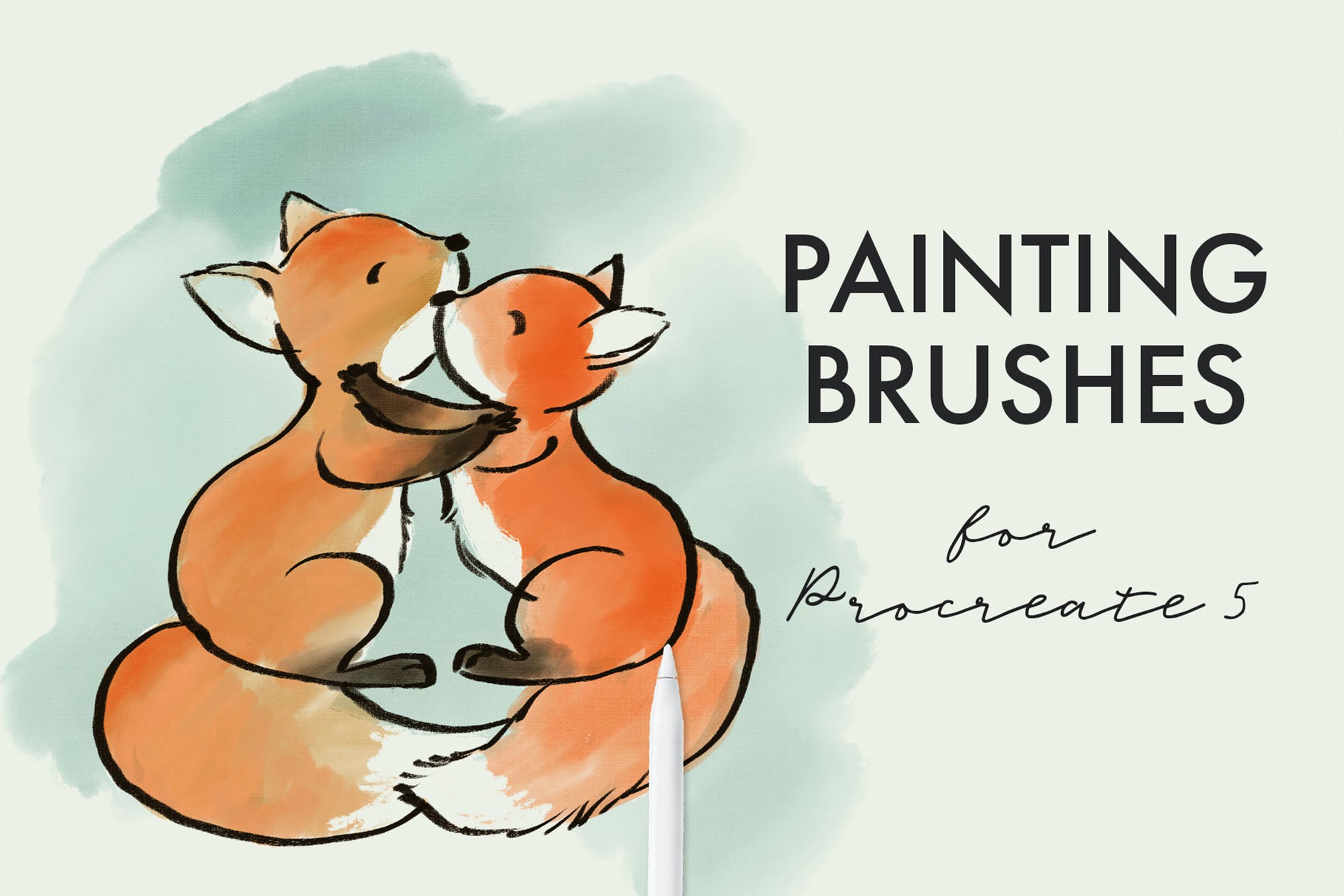 These soft texture brushes for Procreate have been created with high-resolution brush samples, providing a wide range of aesthetics for you to enjoy. Most notably, several high-quality watercolor brushes that remind us of children's book illustrations.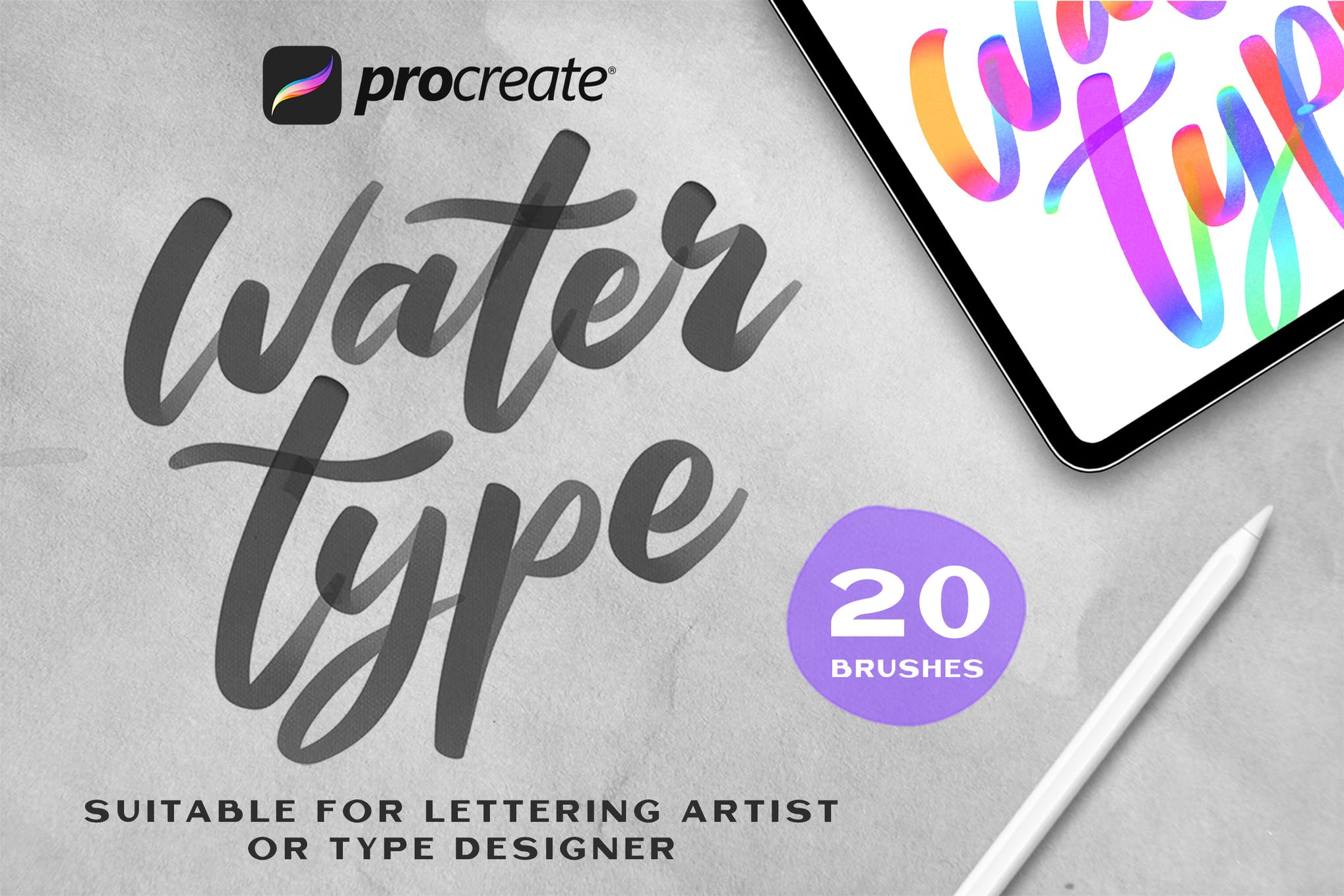 Water Type is a collection of Procreate watercolor brushes specifically designed for lettering. Compared to broader illustration brushes, these lettering brushes provide the fine linework you need to make truly captivating watercolor lettering.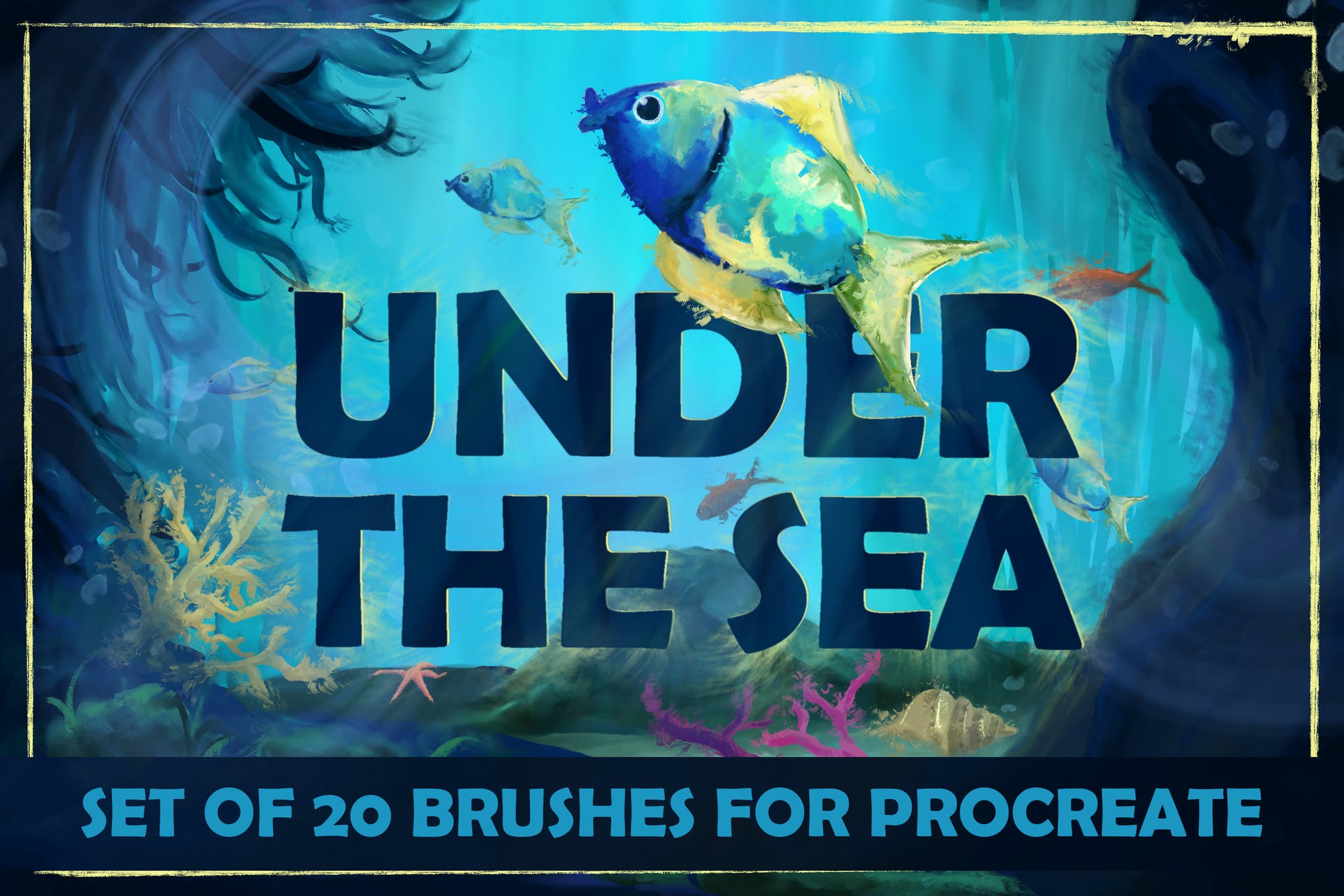 Harness the beauty of the sea with this Under The Sea Procreate brush collection, all designed around emulating the deep sea aesthetic. The set provides twenty different brush styles for you to enjoy, each with their own gradient, style, and finishing touch.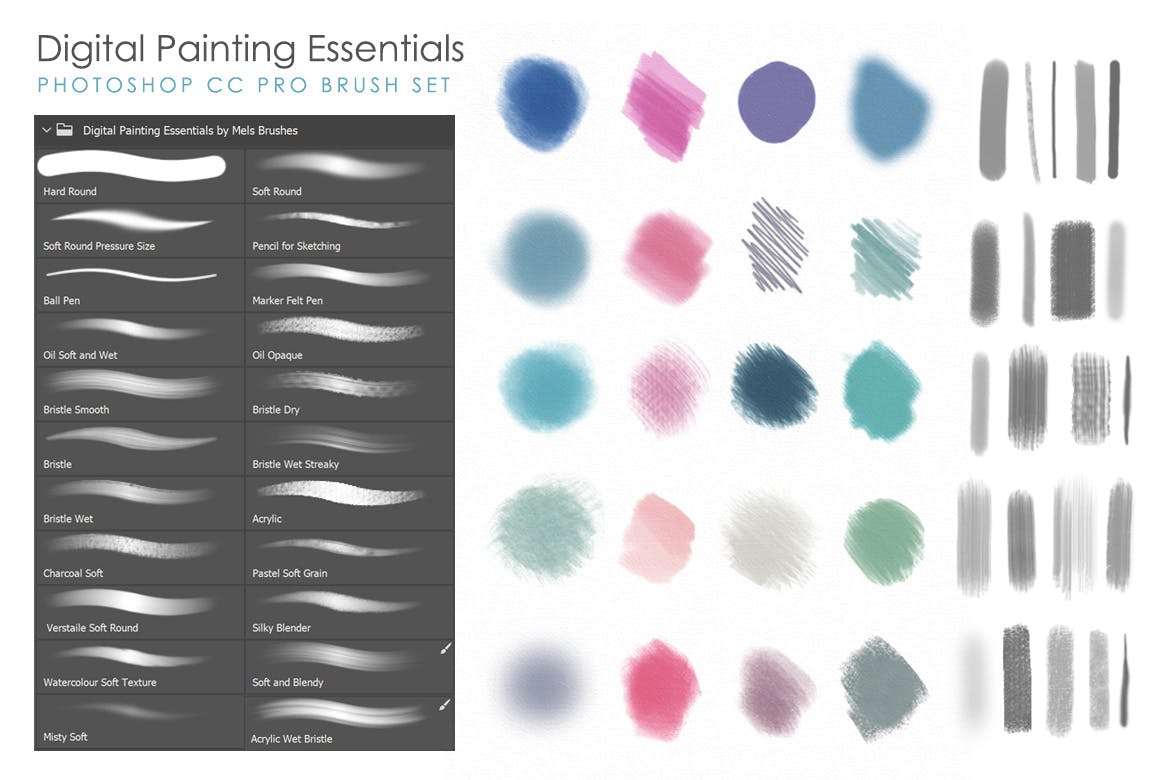 If you're looking for a more dynamic selection of brush styles, then the Artistic & Matte Painting Brush set is just what you need. With 22 different brush styles, you'll be able to emulate a truly captivating watercolor aesthetic with ease. This collection has just recently been updated for Procreate!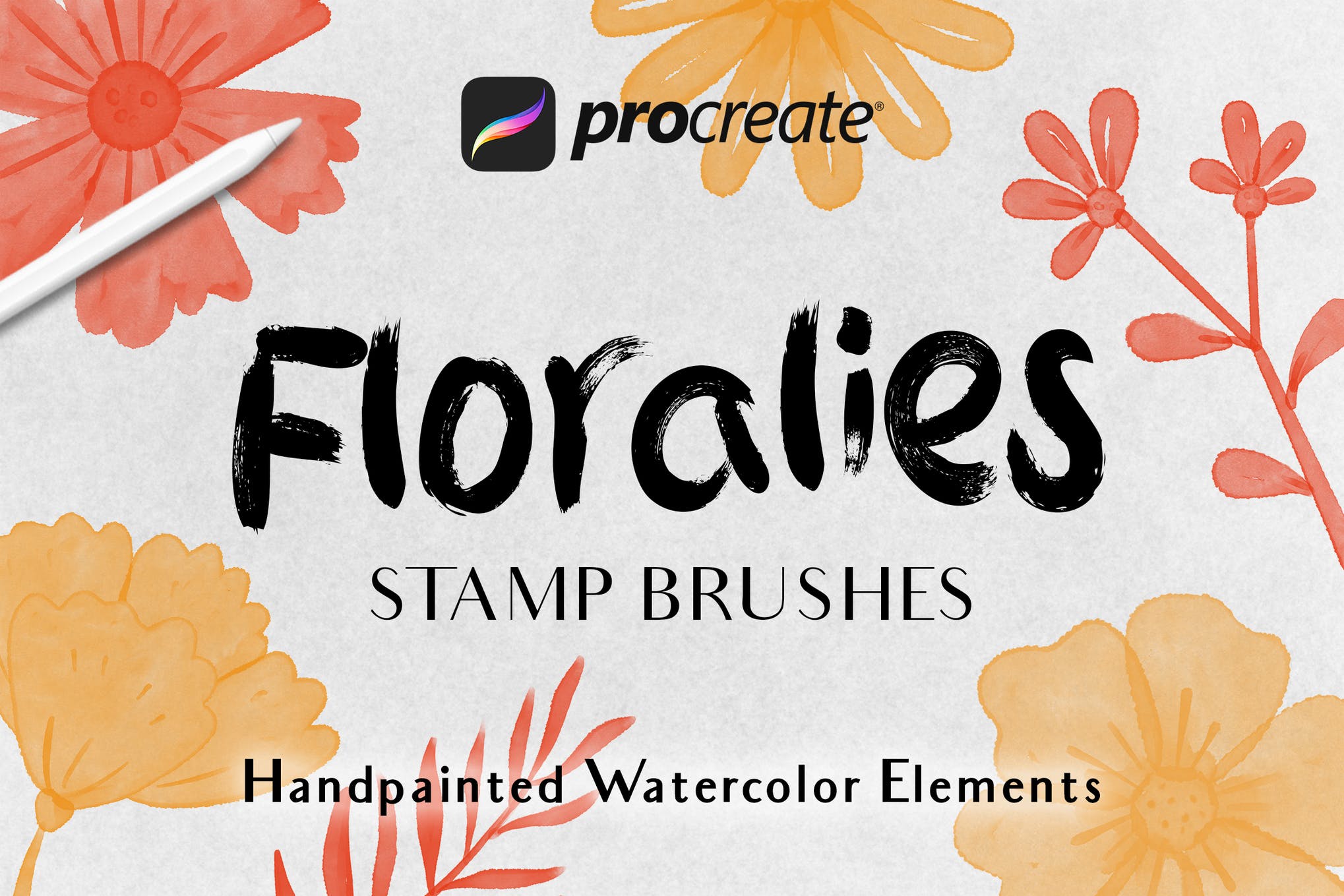 Stamp brushes are a great way to get a lot of detail into a visual work, without having to spend too much time drawing it out yourself. With the Floralies collection of Procreate brushes, you'll have access to 20 hand-painted stamp brushes, and 20 watercolor stamps.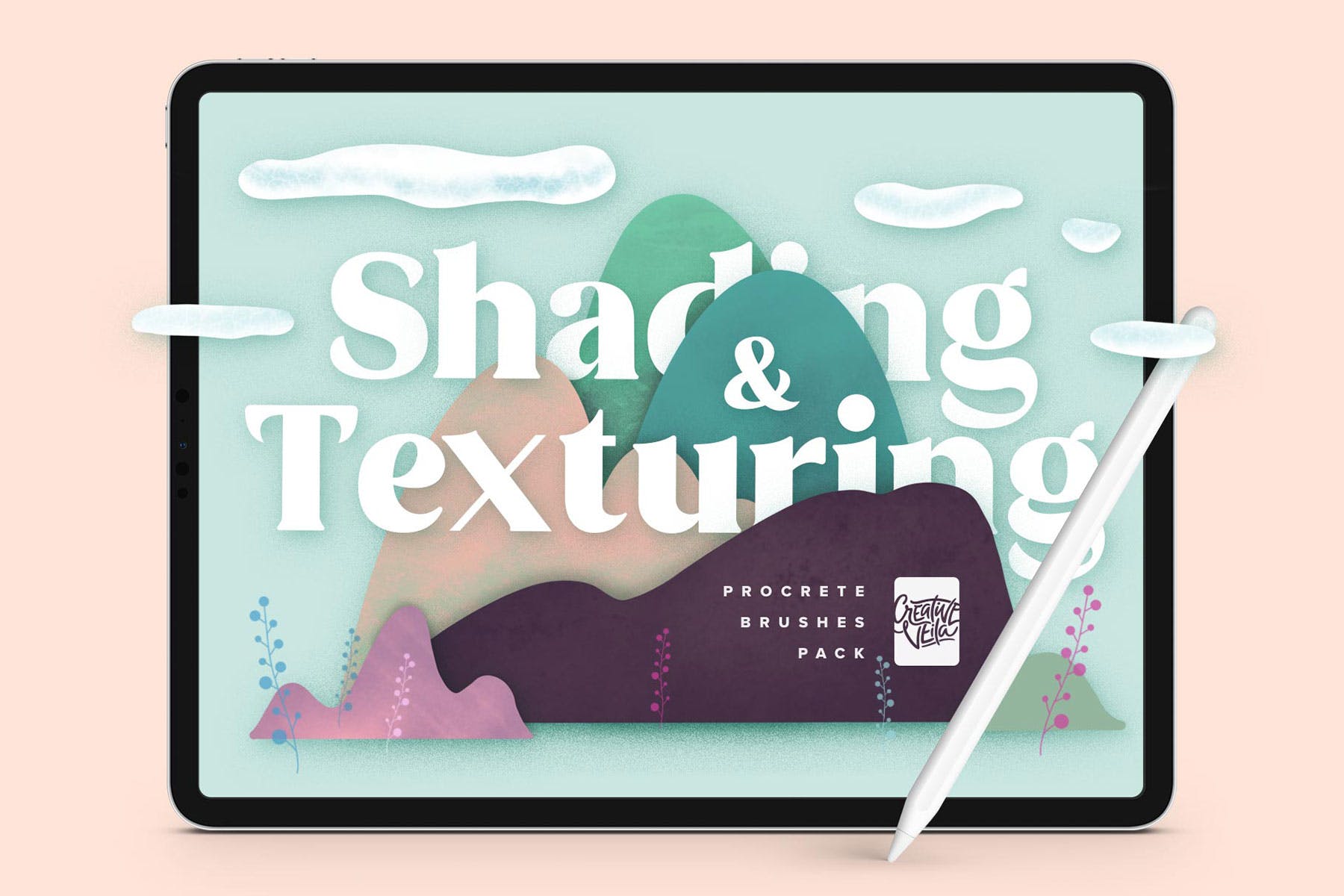 Shading and texturing is an important step in the artistic process, and this package provides a range of beautifully designed liquid and watercolor shading and texture brushes for you to use. A must-have collection for digital artists looking to craft a unique canvas.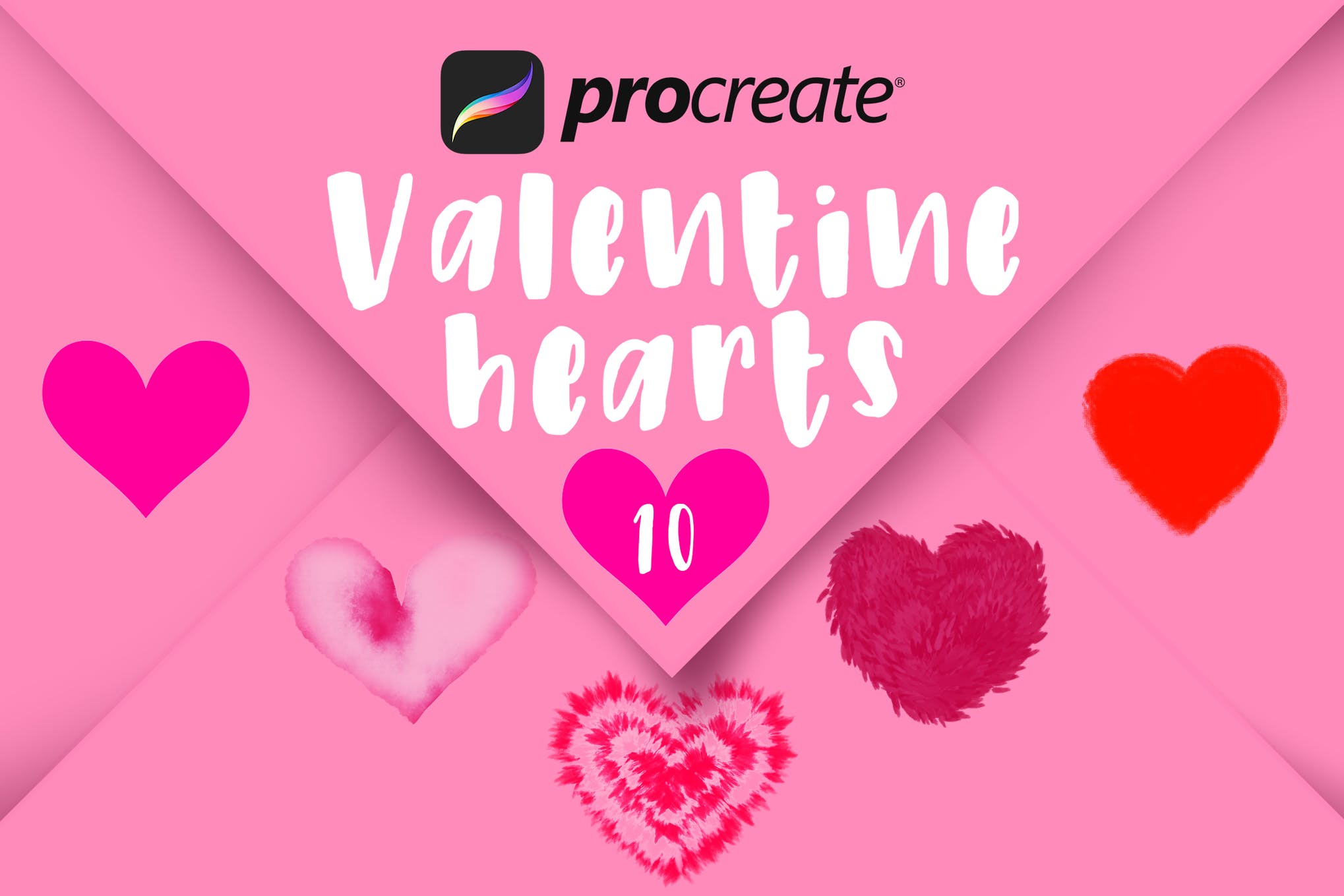 Want to bring the spirit of love into your work? Well now you can with this collection of Valentine Heart Stamp Brushes for Procreate. These stamp brushes will seamlessly match up to the watercolor style, making them a great fit for this list.
Free Procreate Watercolor Brushes
Whilst it can be tempting to invest a little capital into some premium brushes, you don't have to! There are plenty of free Procreate watercolor brushes out there to choose from. Let's take a look at some we think are special: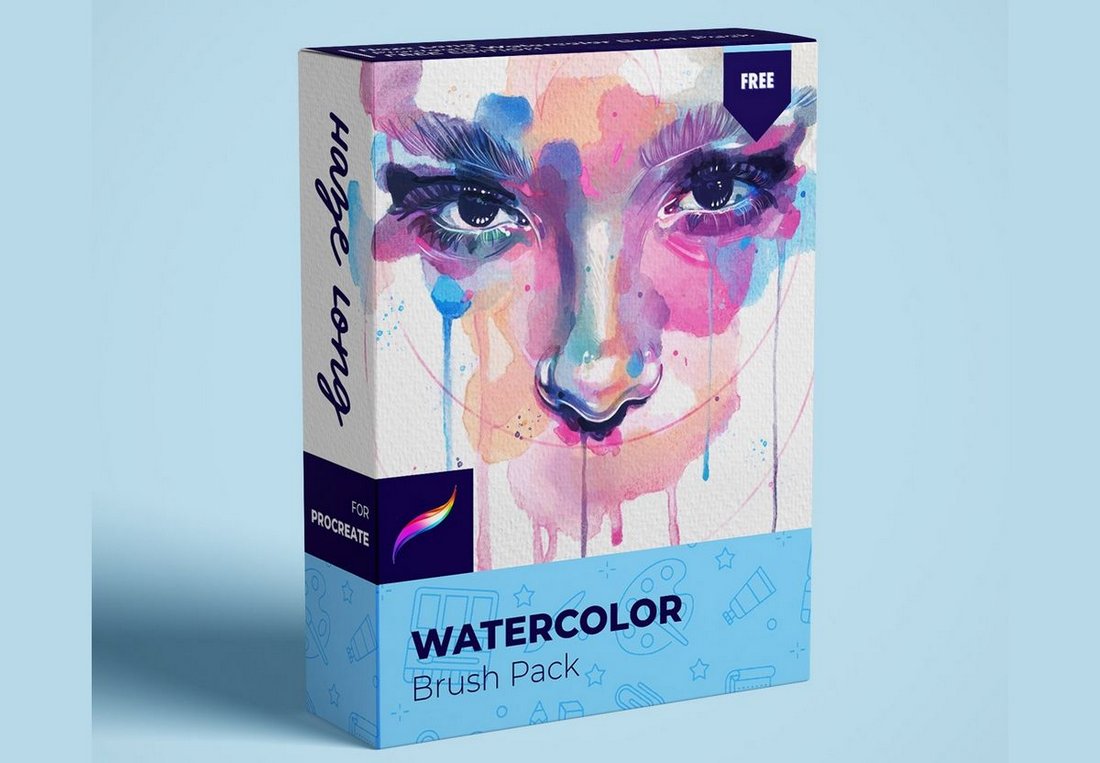 This free brush pack includes 10 high-quality brushes for Procreate with watercolor-themed designs. It also includes a PDF guide and a video tutorial that shows you how to use the brushes.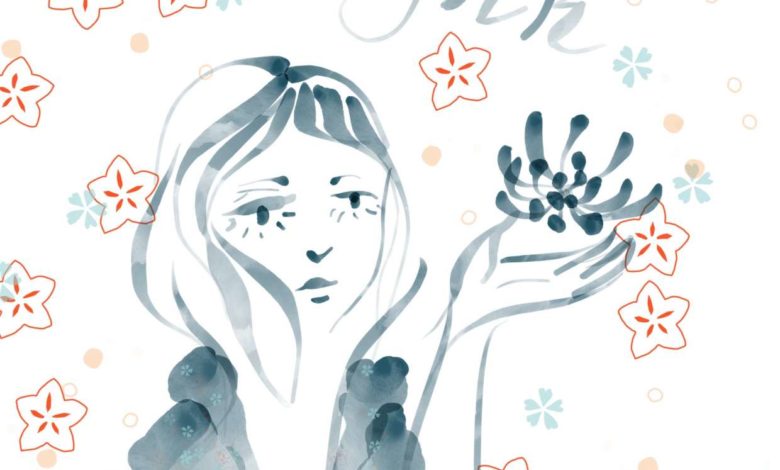 Whether you want to draw grunge illustrations, or comic paintings for kids, this bundle of Procreate Watercolor and Ink brushes has you covered. It allows you to adjust the color and strokes' width to your liking, and best of all, it's available for free download.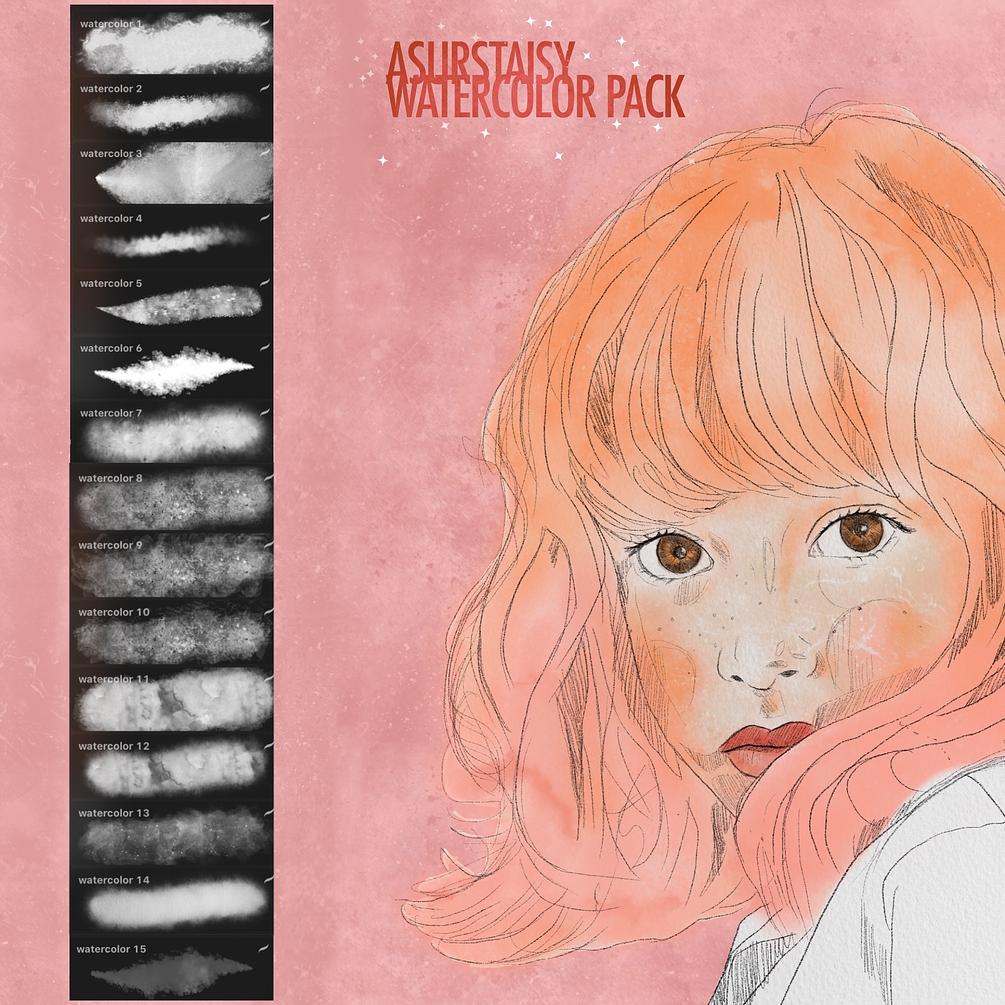 This free collection of Procreate watercolor brushes is another great addition to any visual artist's palette. Providing 15 unique brush styles, this pack strives to provide you with everything you need to make a watercolor masterpiece.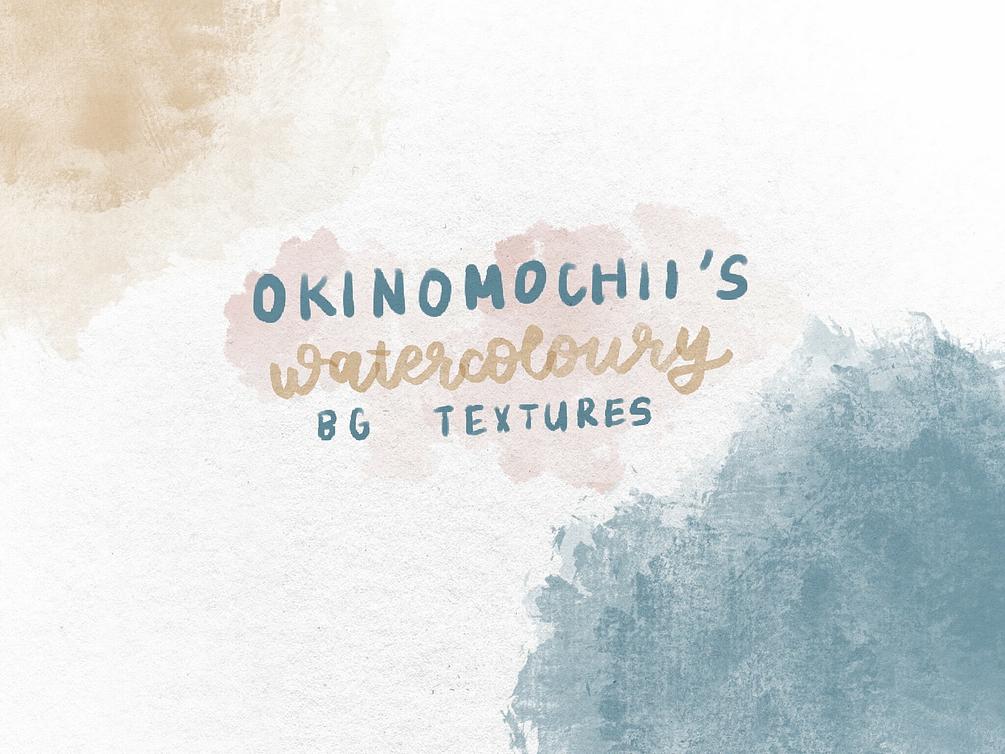 Extend your collection of Procreate watercolor brushes with this bundle providing a diverse range of watercolor soft, wispy, and creamy brushes to choose from, each capable of bringing the watercolor style to the canvas with ease and spice up an otherwise boring canvas.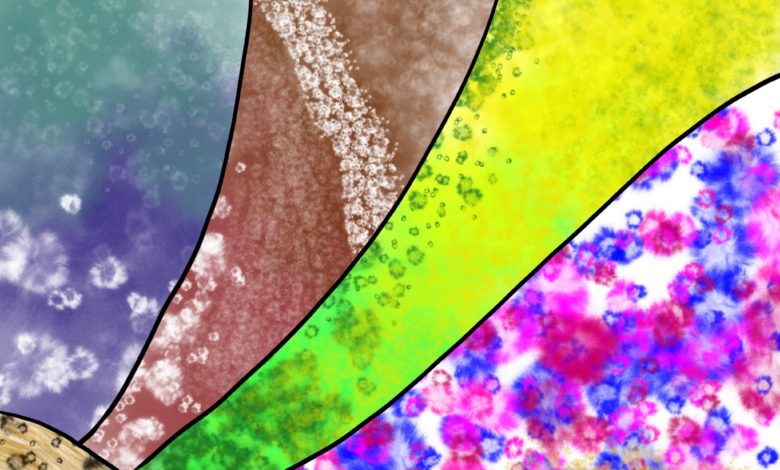 The Procreate watercolor salt brush is a great starting point for anybody looking to dabble in the watercolor style. The stunning salt brush can be used for virtually any purpose or project under the sun and can be adjusted to your preference.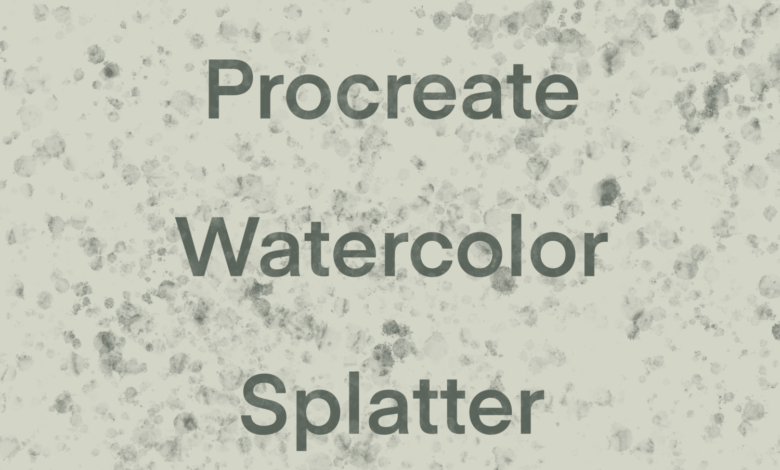 If you're looking for a splatter style brush, then have a leap of faith in this versatile Procreate watercolor brush able to create beautiful watercolor artworks. One of the best freebies on our list. Get your hands on this today!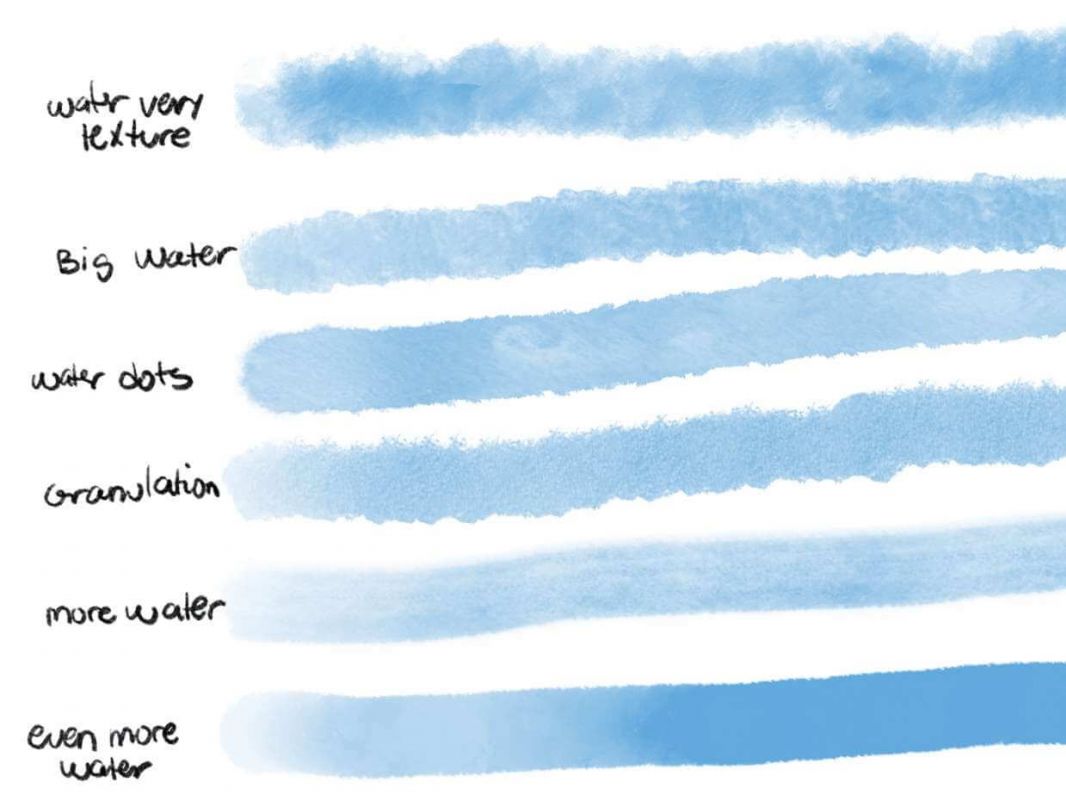 If you haven't managed to find the style you're looking for yet, then you'll likely find it here. The Stunning Watercolor Procreate Brush collection is an assortment of professional-grade watercolor brushes used by some of the most prolific artists today!
Create a Watercolor Masterpiece with These Brushes Today!
Watercolor is a captivating and beautiful art style, and it's no surprise that so many people are still using it in the era of digital art. Now with this selection of Procreate watercolor brushes, you'll have everything you need to start painting your own watercolor canvas.