50+ Best Procreate Stamps (+ Free Procreate Stamp Brushes) 2024
Procreate is an incredibly useful, and extensive tool that allows you to craft incredible works of art. Yet, for many users of Procreate, it can be difficult to find resources that will help you cut down on a lot of work, and let you focus on the art itself.
If you're looking to draft up something quickly, and beautifully, in Procreate, then you need a range of Procreate stamps or stamp brushes. These brush styles come pre-designed to provide you with incredible detail, turning projects into an impressive display of artistic talent.
We know it can be hard to find the best Procreate stamps out there to use. So, we've sat down and compiled a list of the best Procreate stamp brushes, sourced from both premium and free options.
If you want to get your hands on some amazing stamp brush designs, then take a look at our list of the best Procreate stamp brushes out there right now!
Download thousands of versatile Procreate add-ons, brushes, presets, palettes and more. From $16 per month, get unlimited access to thousands of resources to help you draw, illustrate, design, edit and create with Procreate.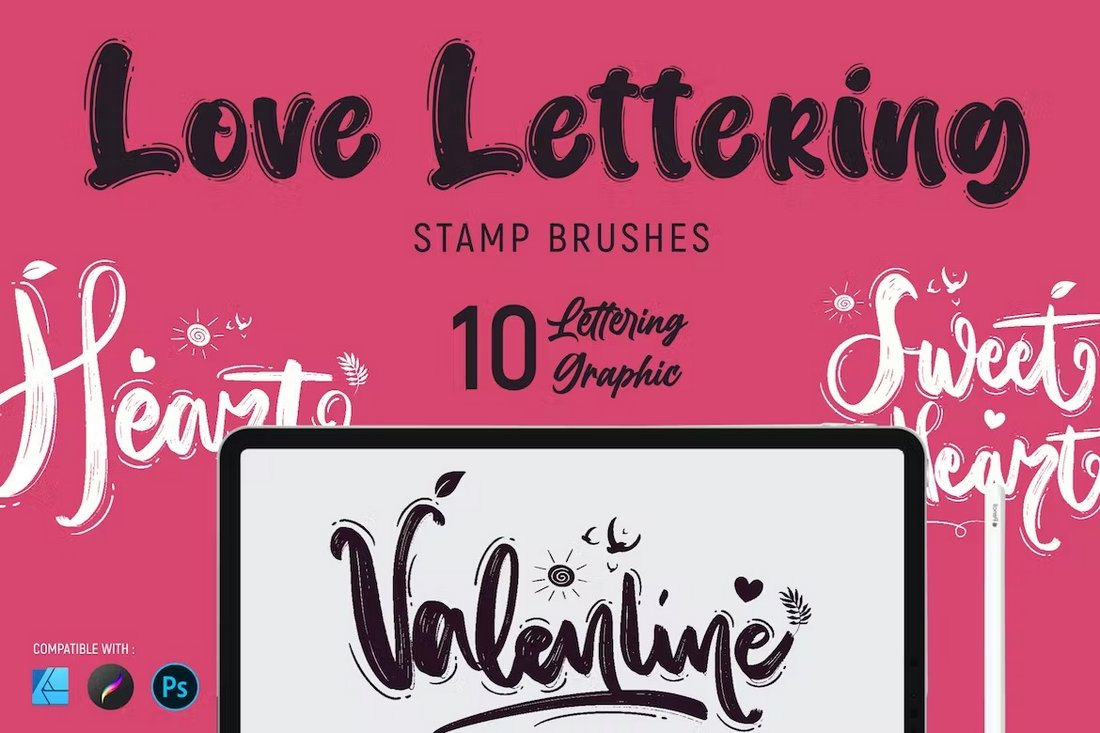 Love Lettering is a modern stamp brush pack for Procreate that features beautiful designs for crafting romantic typography. It includes 10 different brushes for adding decorative elements or ornaments to your designs to make them look more unique.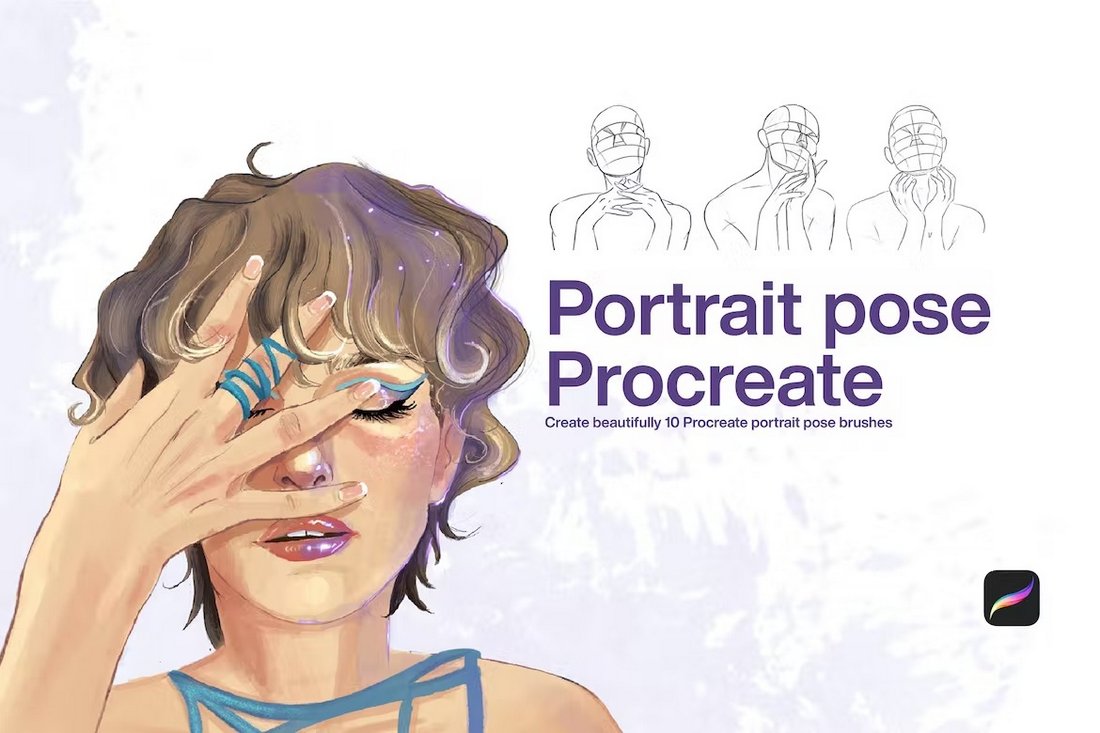 This brush pack will help you get a head start in your portrait drawings. It includes 10 different portrait pose guide stamps you can use as a starting point for your art and illustrations.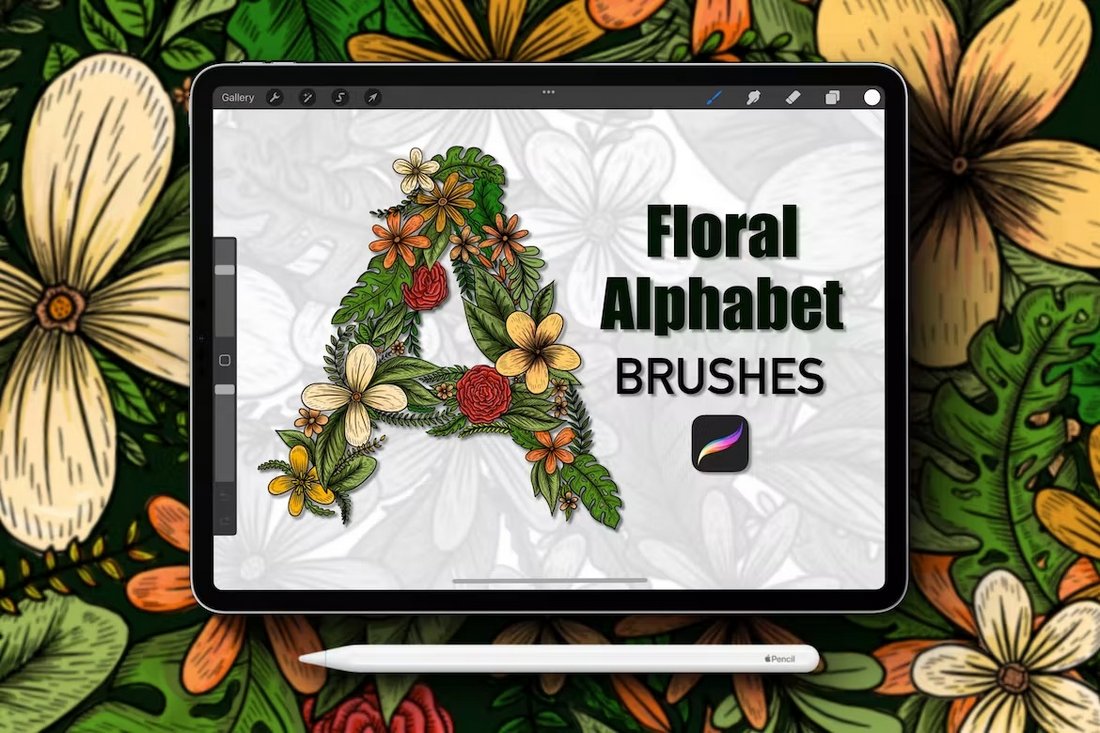 This Procreate stamp brush set features the entire alphabet but in beautiful floral designs. Each letter has creative floral patterns that will make your titles and headings stand out from the crowd.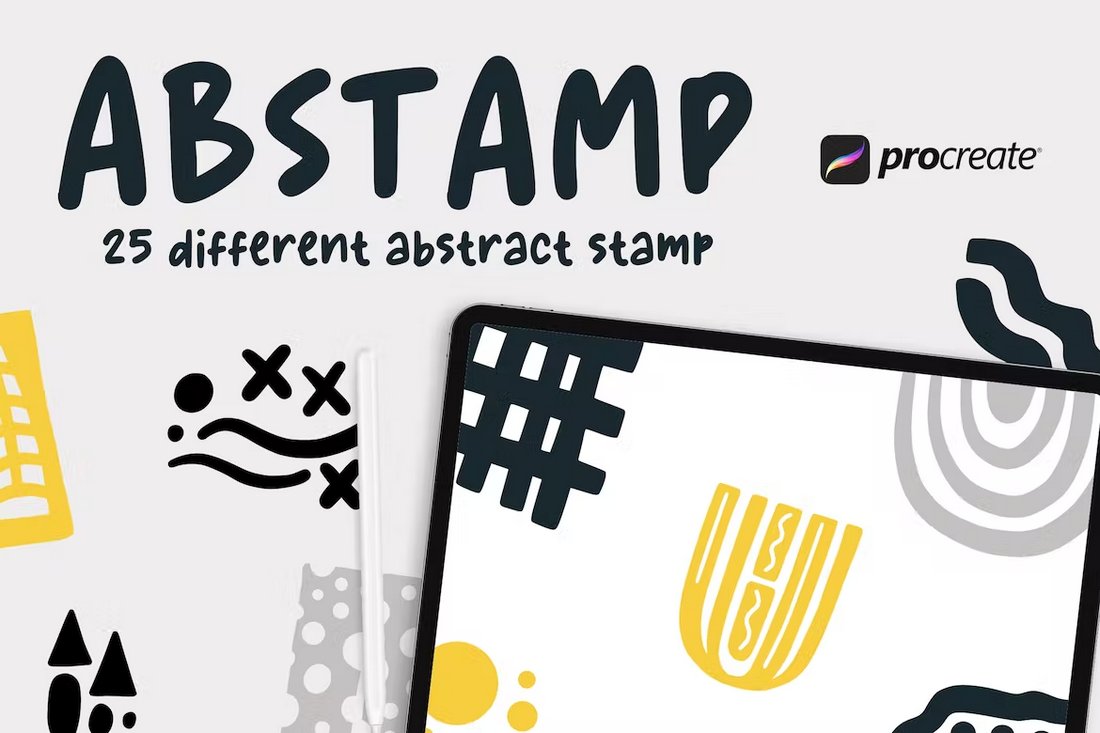 If you're looking for simple abstract shapes to craft backgrounds, patterns, or decorations for your designs, this Procreate brush pack is for you. It includes 25 stamp brushes with different styles of abstract shapes.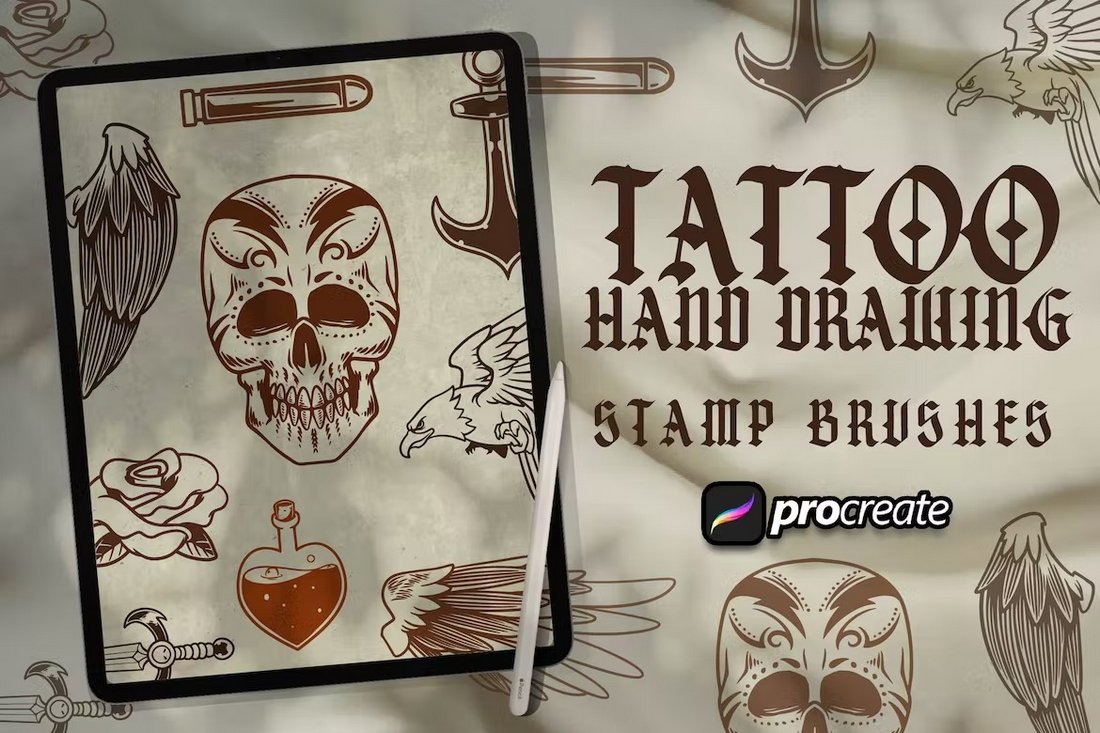 This is a collection of tattoo-themed stamp brushes for Procreate. It features multiple styles of stamps with creative illustrations. You can use these to design logos, packaging designs, greeting cards, and more.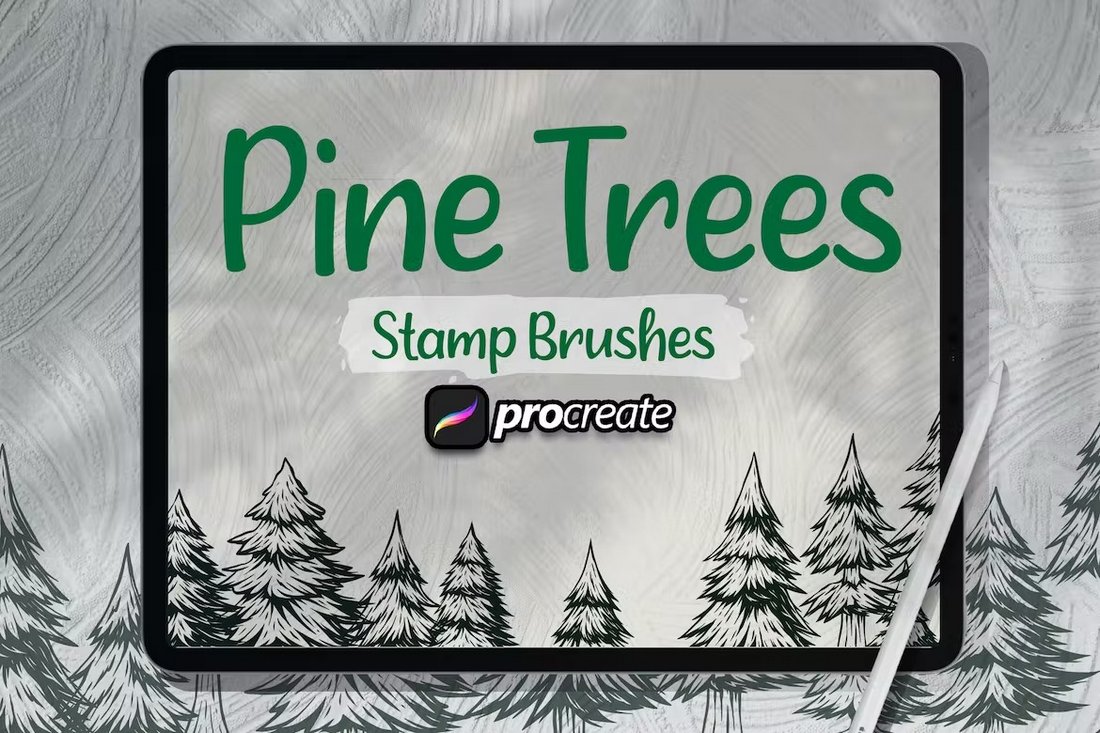 Whether you're working on a beautiful landscape artwork or adding small decorations to a graphic design, this pine tree stamp brush will always come in handy. It has a beautifully handcrafted stamp brush for adding pine trees to your designs.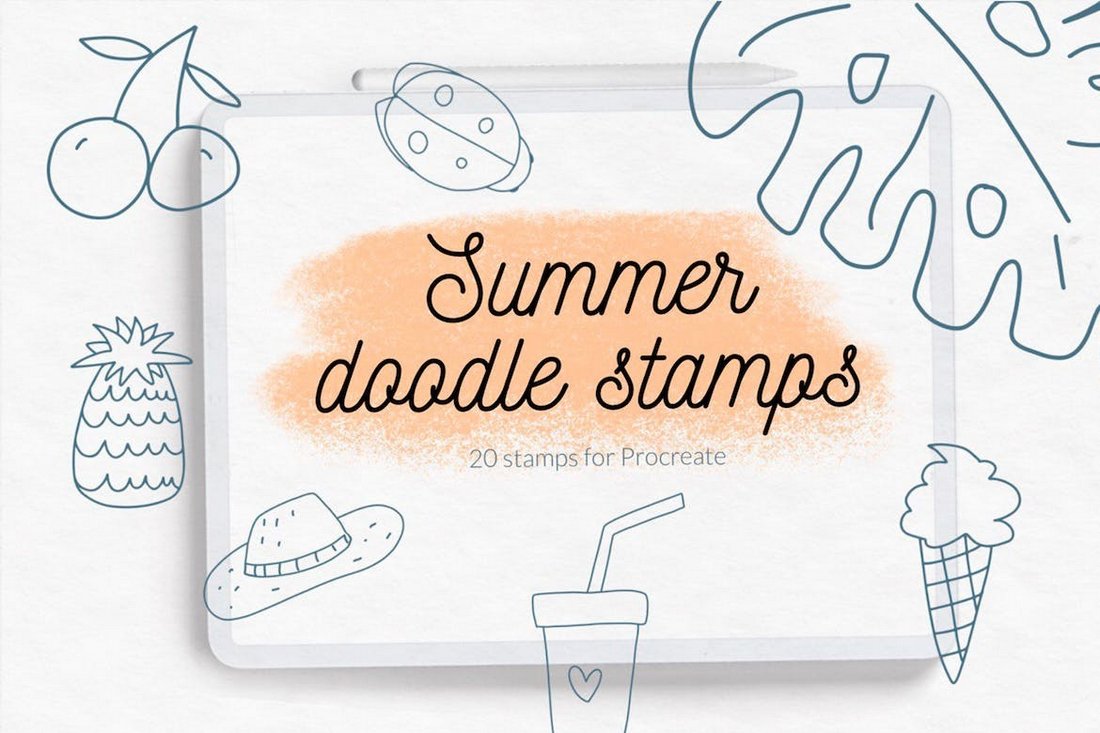 This bundle includes a collection of cute and adorable doodle stamps for Procreate. There are 20 different stamps in this pack featuring different types of summer-themed objects, including leaves, ice creams, and of course, pineapples.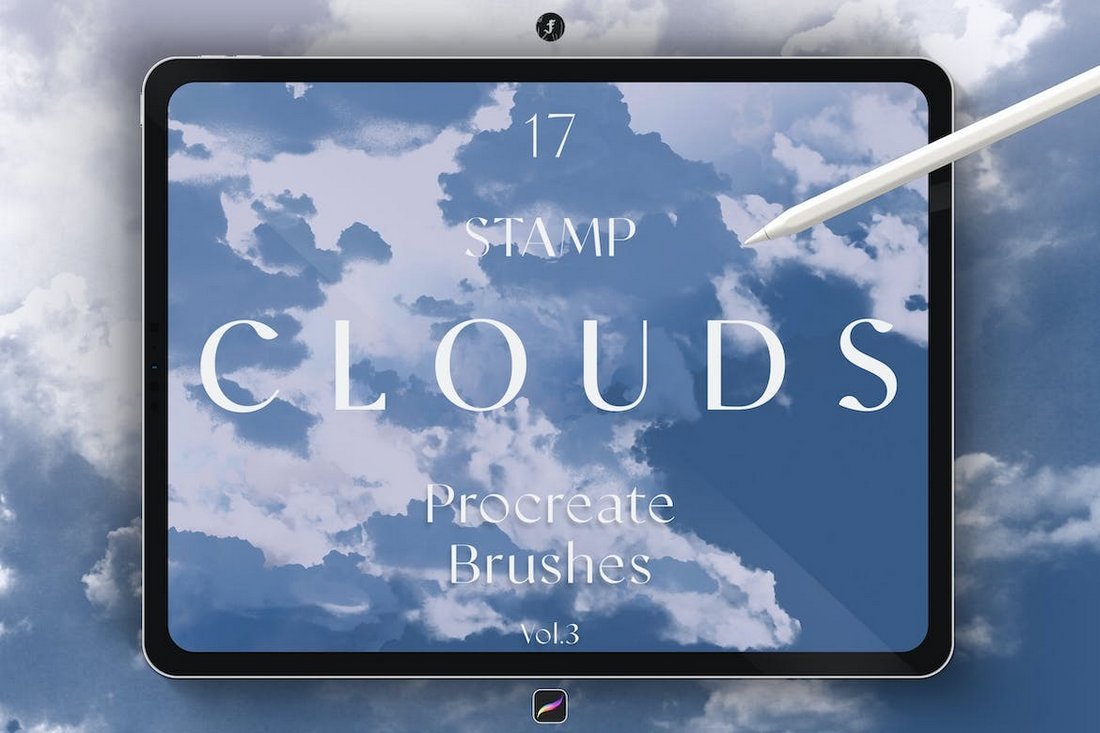 This Procreate stamp brush set needs no introduction. Every artist needs a set of cloud stamps so be sure to add this to your collection. It includes 17 different cloud designs that you can use to create realistic-looking skies in your artwork.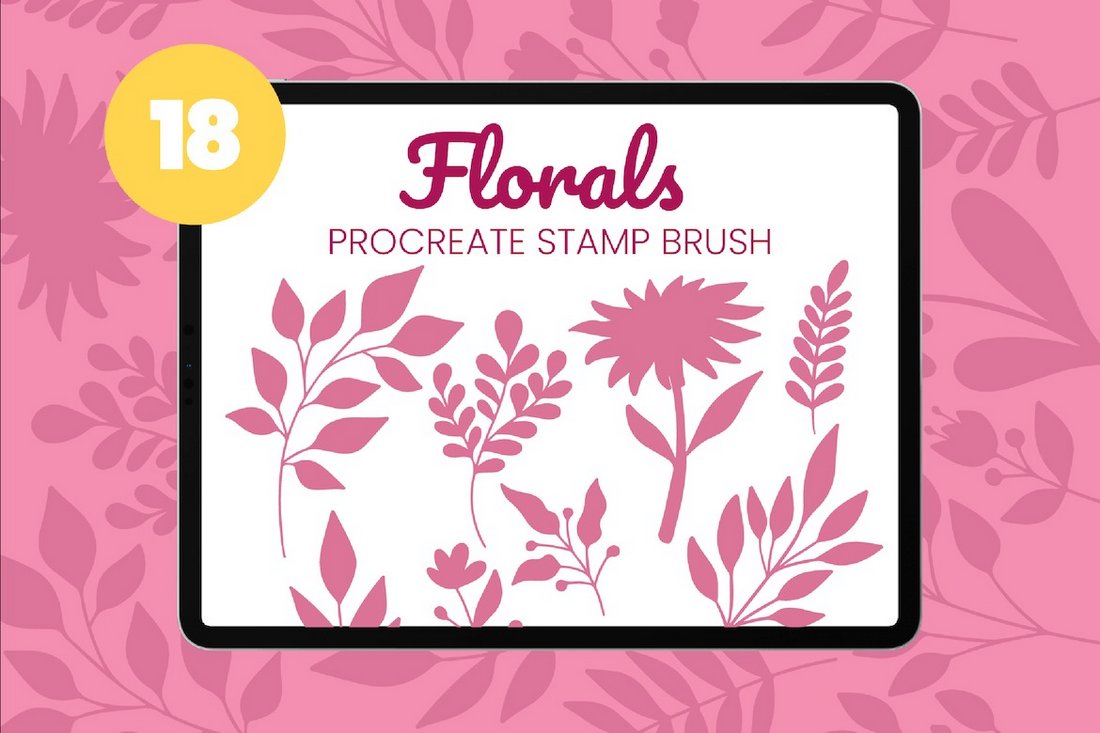 You get 18 beautiful floral-themed stamps with this Procreate brush pack. Each brush features a different style of flower and they are great for designing patterns as well as for making your illustrations look prettier.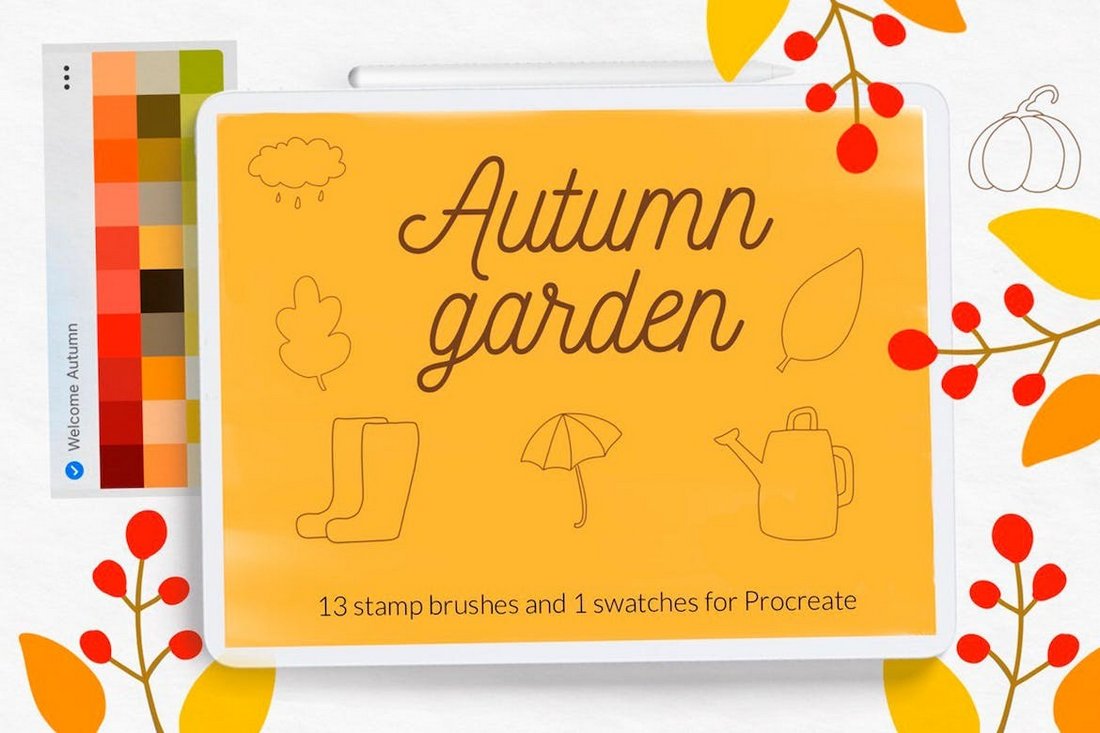 Another collection of Procreate stamps featuring autumn-themed brushes. These brushes are inspired by garden objects and there are 13 different stamps in the collection of minimal designs.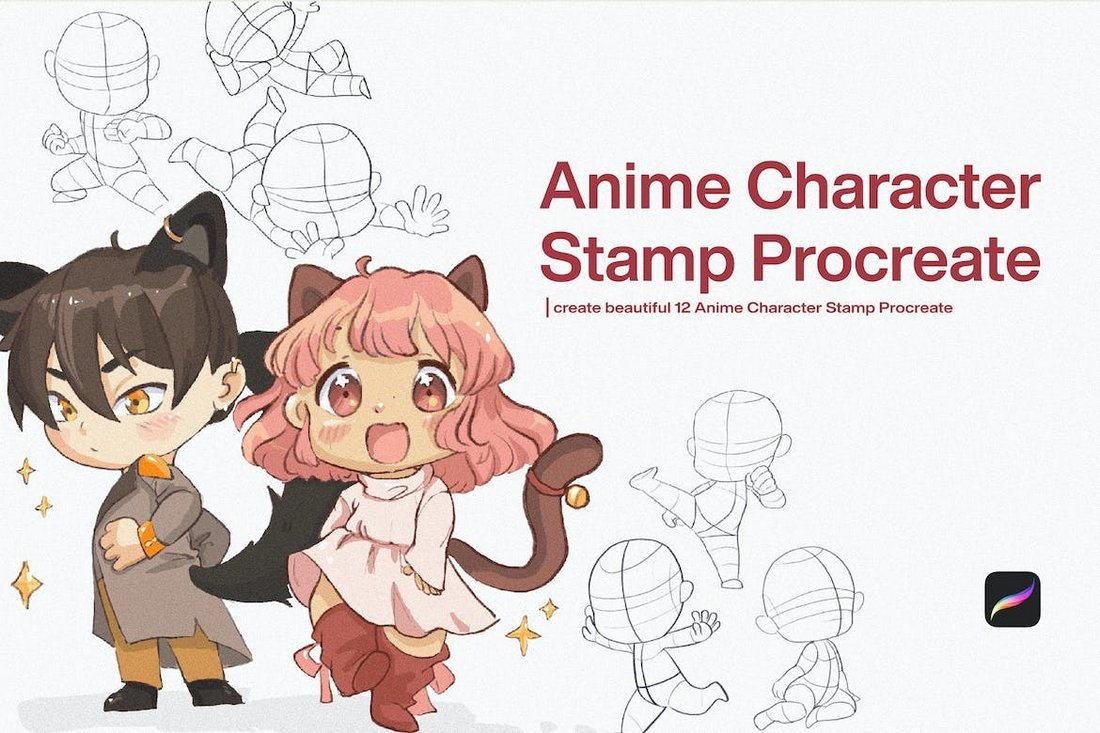 You can use this bundle of Procreate stamps to easily draw anime characters. It includes 10 different anime character stamps with various poses. They will make the process much easier for drawing cute illustrations.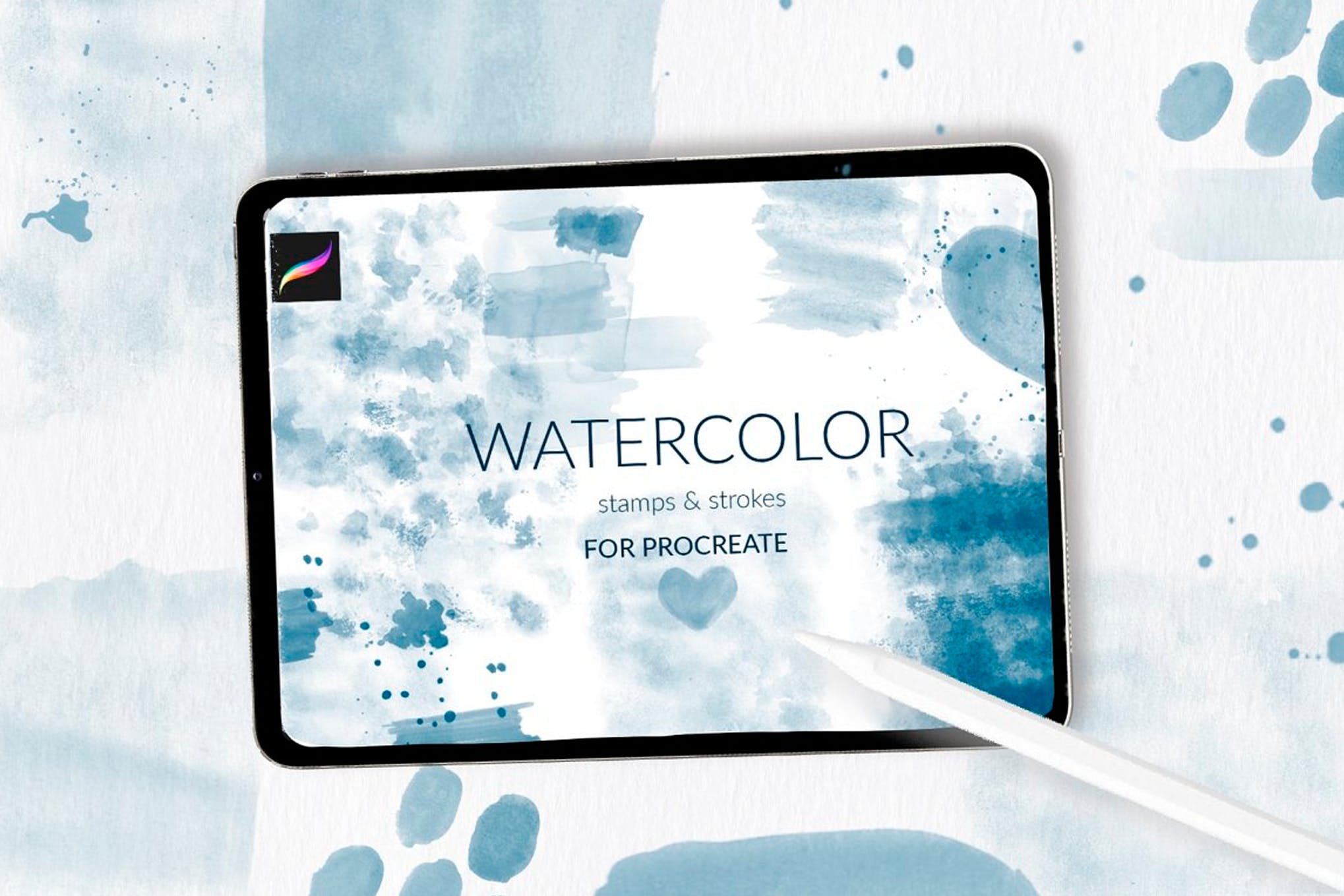 If you like watercolor backgrounds, and shapes, this collection of stamp brushes is a solid contender for your money. It could be really fun to experiment with different textures, and strokes, and given that the brushes are awfully simple to use, we recommend giving this collection a try.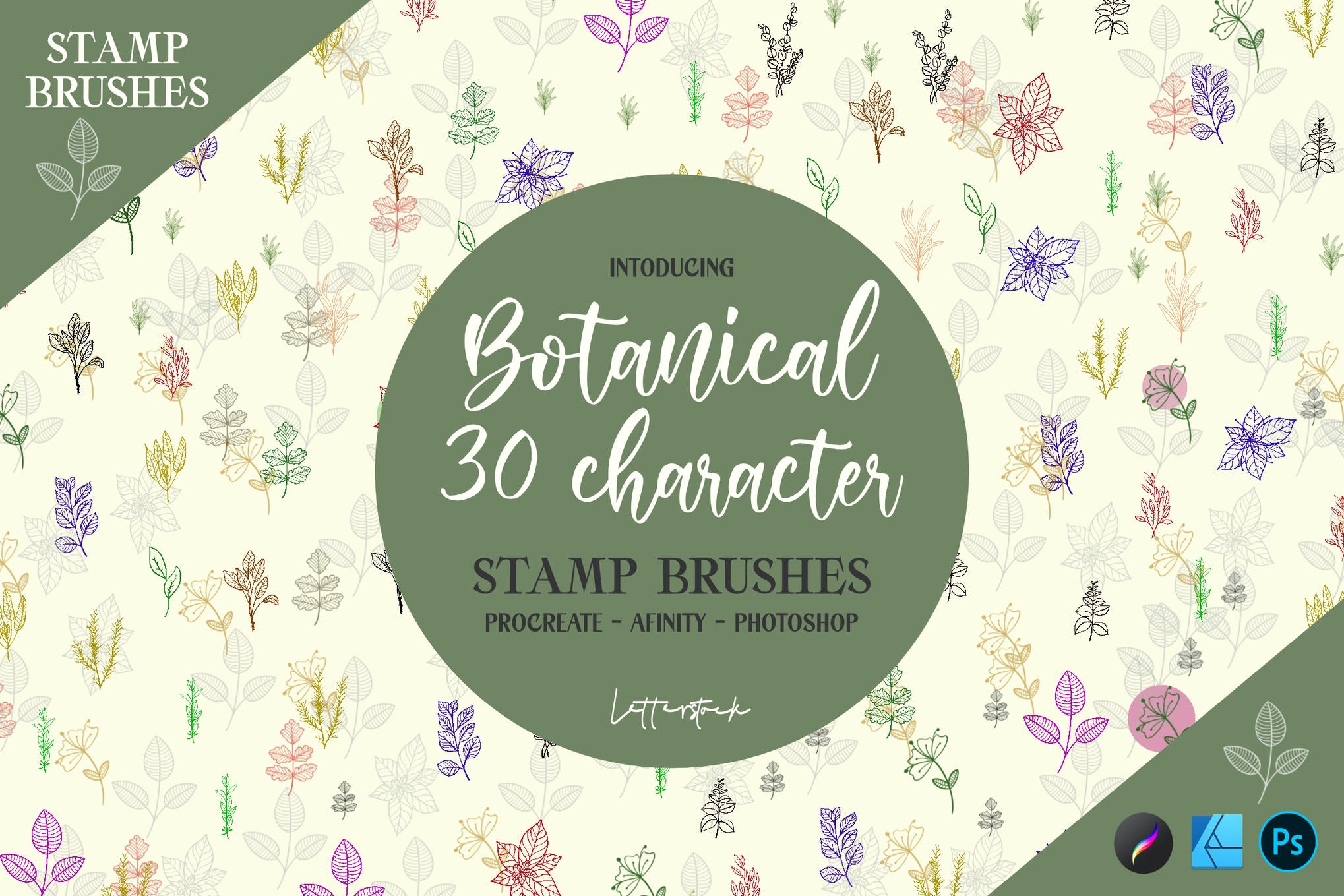 Botanical is a range of hand-drawn styled floral stamps, each with intricate designs that make them look as if they've been etched into the canvas itself. There are thirty different floral stamps to choose from, ready to make a garden or forest landscape out of your next project.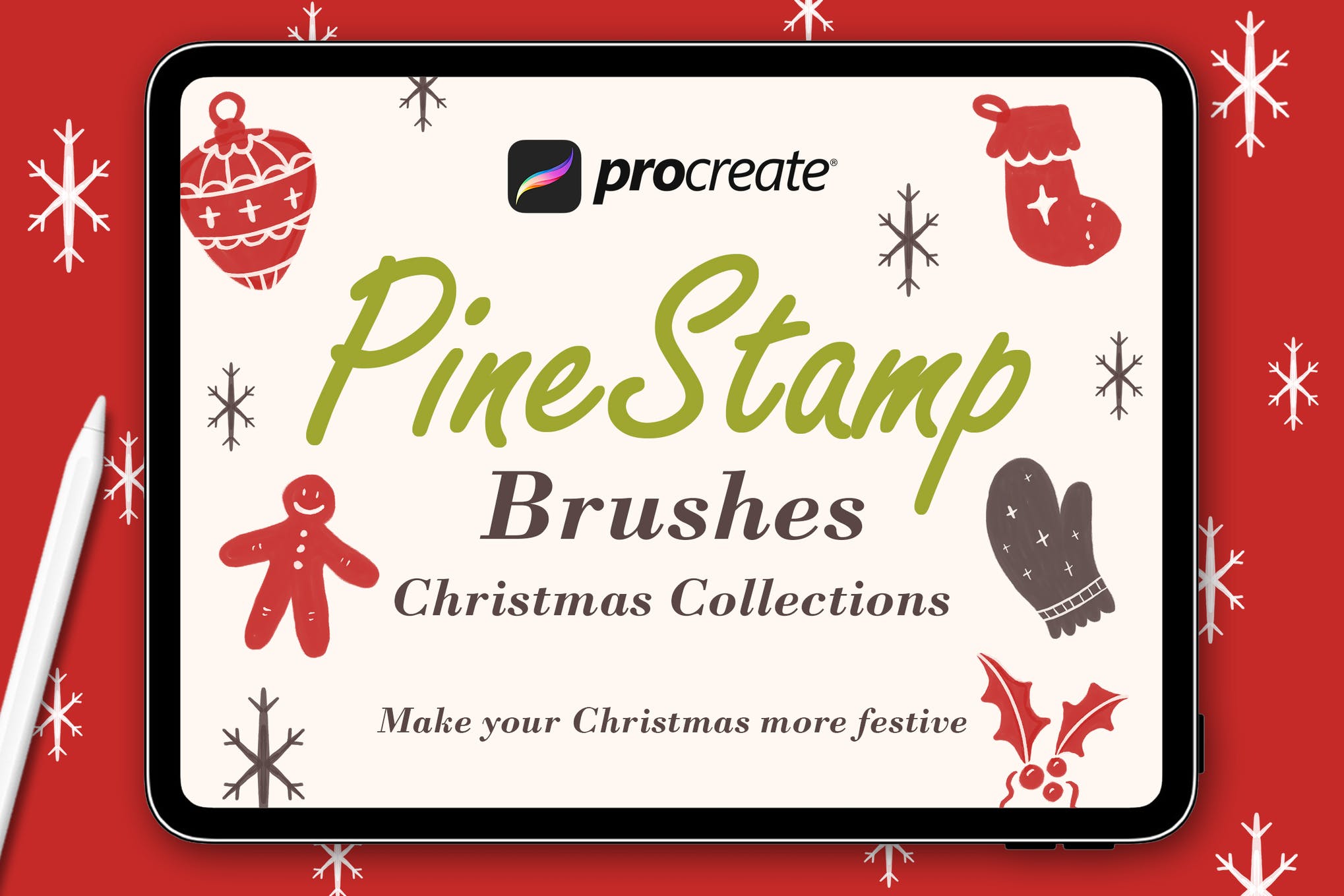 Bring a little Christmas cheer to your work with the PineStamp collection, a range of brush sets, and stamp brushes for Procreate. You will find a variety of classical Christmas-themed shapes, characters, and designs inside the package. A great choice for anybody looking to design a Christmas card, invitation, or presentation!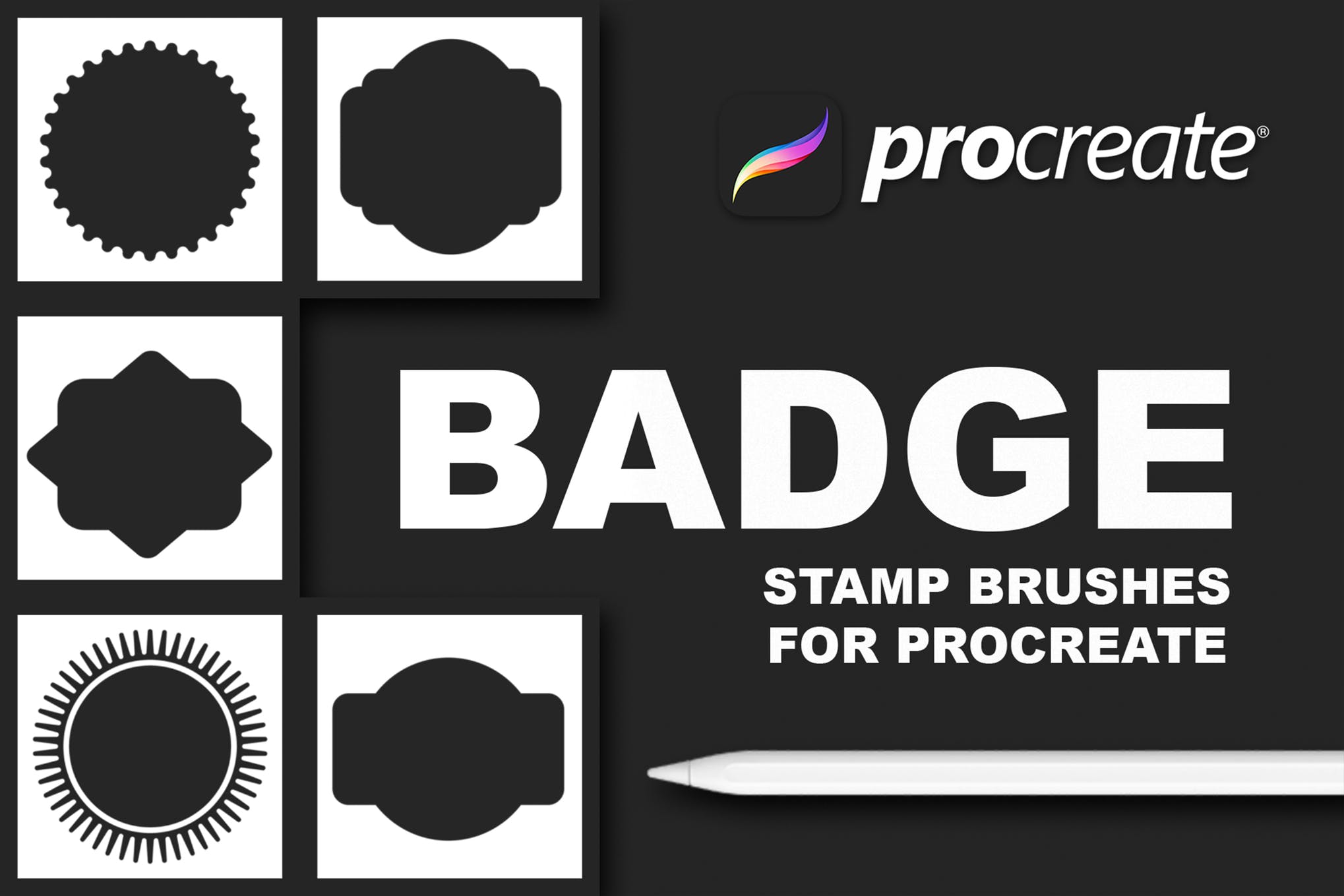 Need a badge for your card, poster, presentation, or logo? Then this range of Procreate Stamp Brushes, providing you with five different badge styles, is exactly what you're looking for. A simple, and effective, stamp style that is as versatile as it is effective.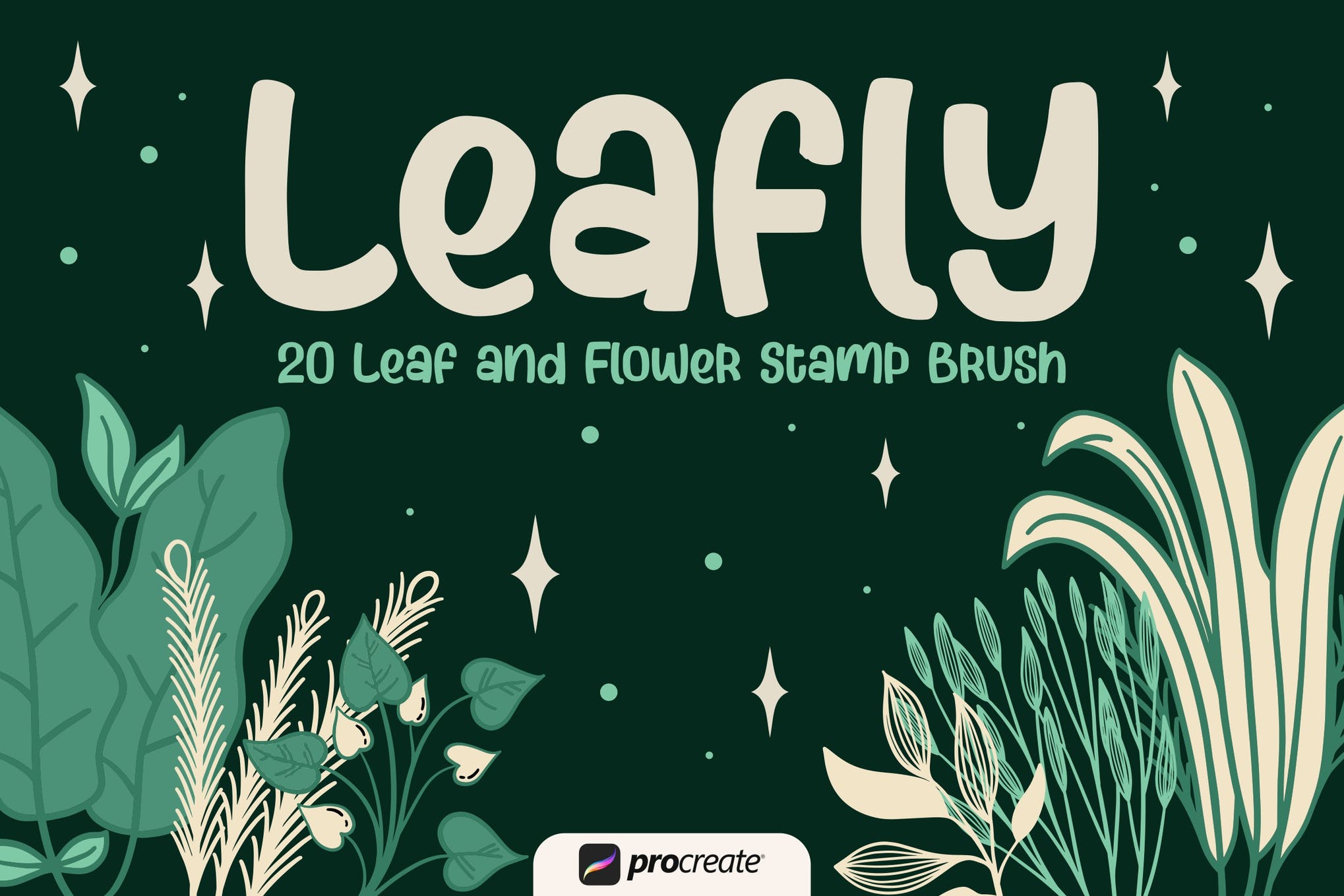 Want to bring a touch of nature to your work, but don't want to hand draw each and every single leaf? Then consider the Leafly stamp brush collection that features twenty different Procreate stamps, providing you with everything you need to create a beautiful natural landscape on your canvas.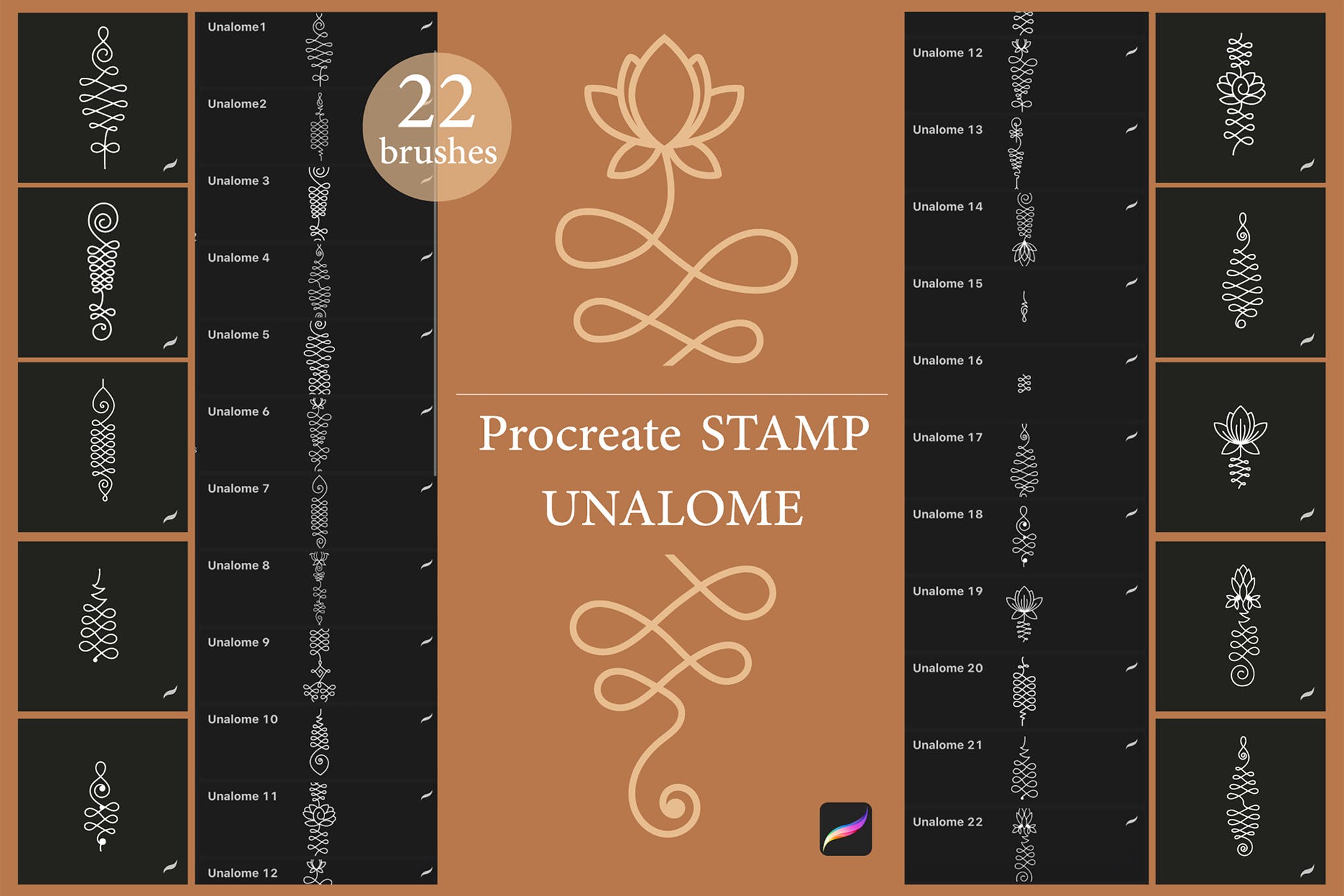 Unalome is a range of gorgeously designed stamp brushes. With intricate detail and care placed into every stamp, you can bring the artistry of this stamp collection to your work with only a few simple clicks. This collection includes twenty-two different Procreate stamps to choose from.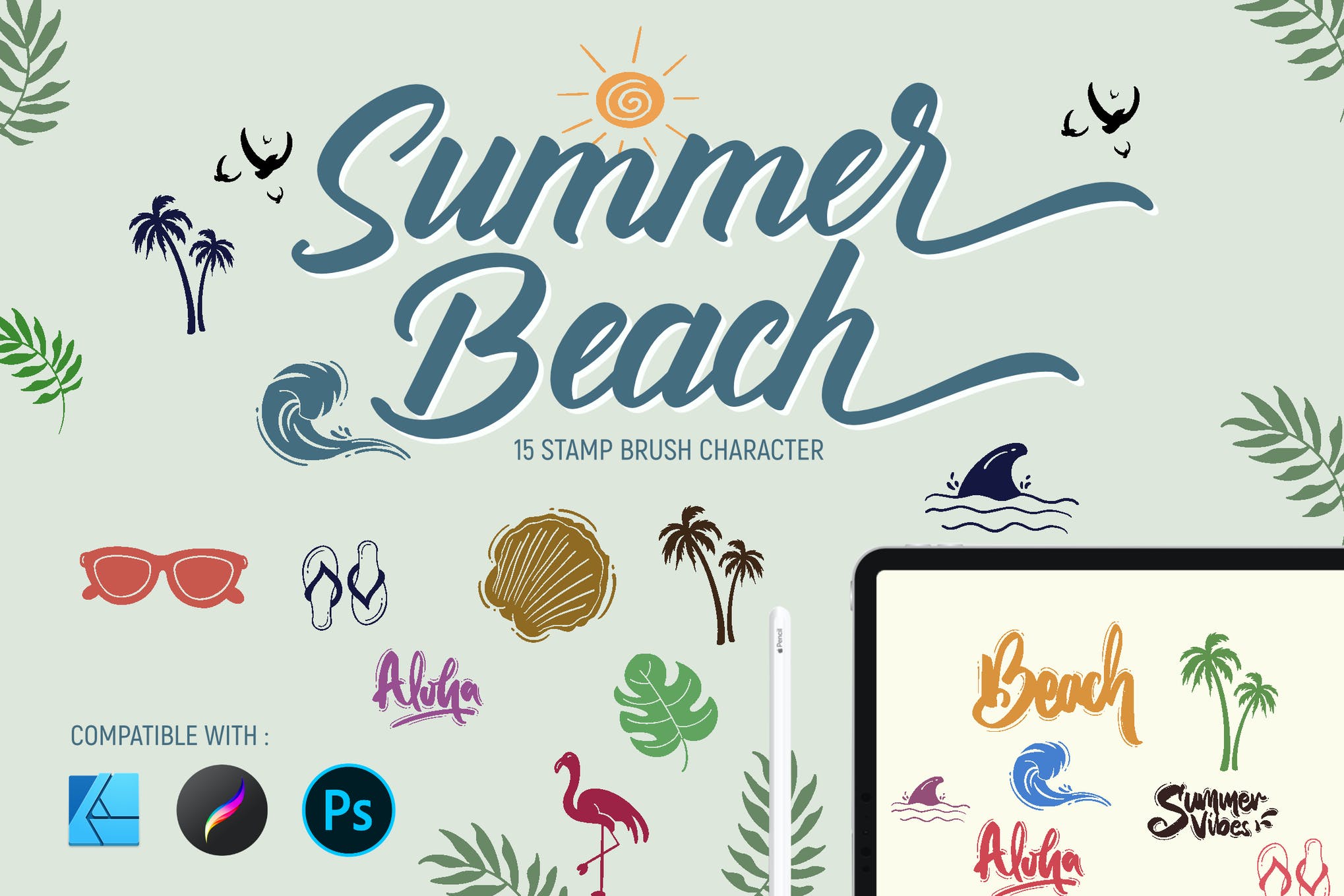 If you're looking to add an ornamental decor to your summer-themed projects, this collection of fifteen stamp brushes can make your life easier. The brushes are compatible with Procreate, Photoshop CC, and Afinity Designer. What's not to love about it?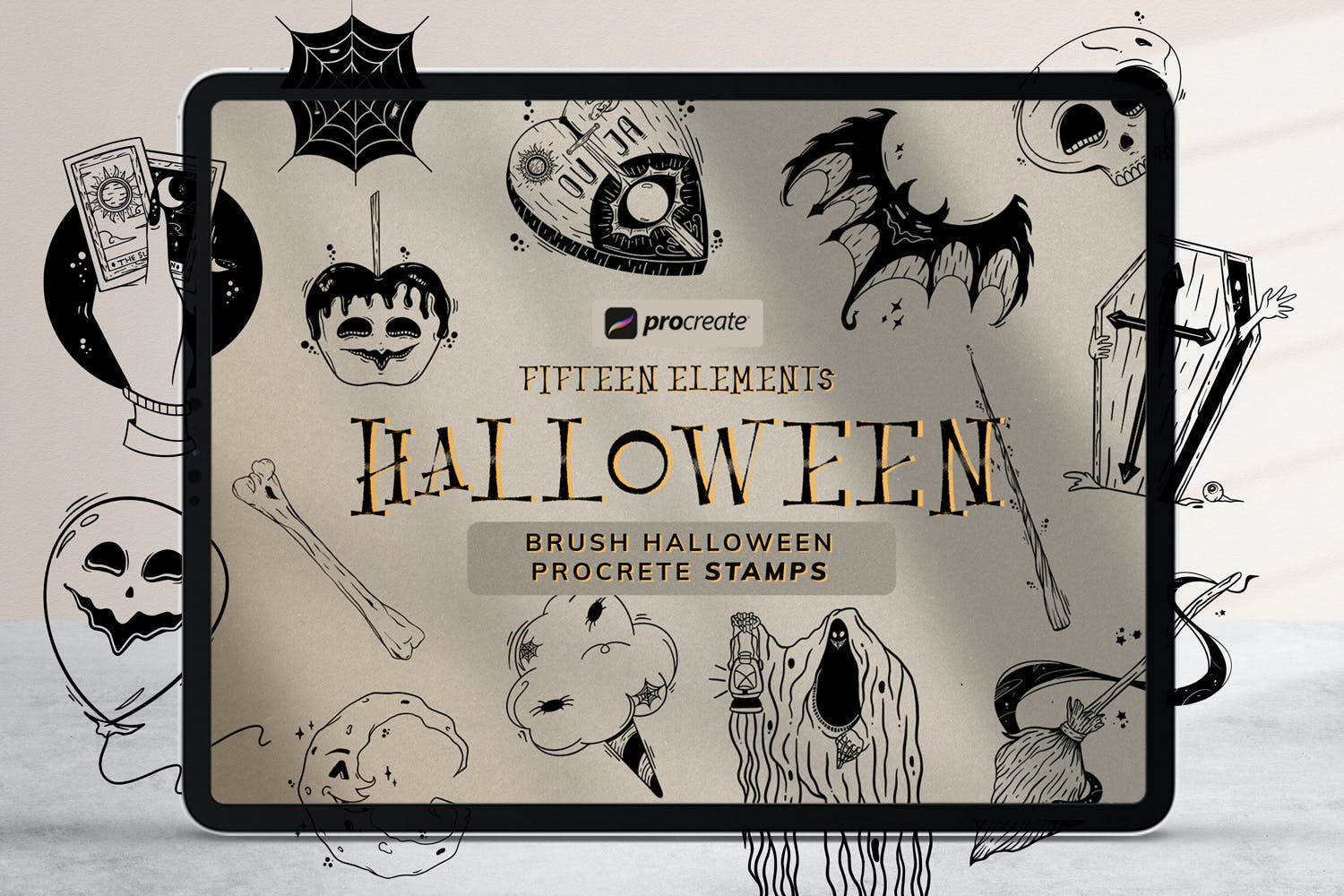 Bring a touch of spook to your work with the Halloween Stamp collection offering a range of Halloween-styled stamp brushes that promise to bring all of the iconic Halloween shapes to the canvas with ease. Each stamp is fashioned in a child-friendly way and is sure to impress.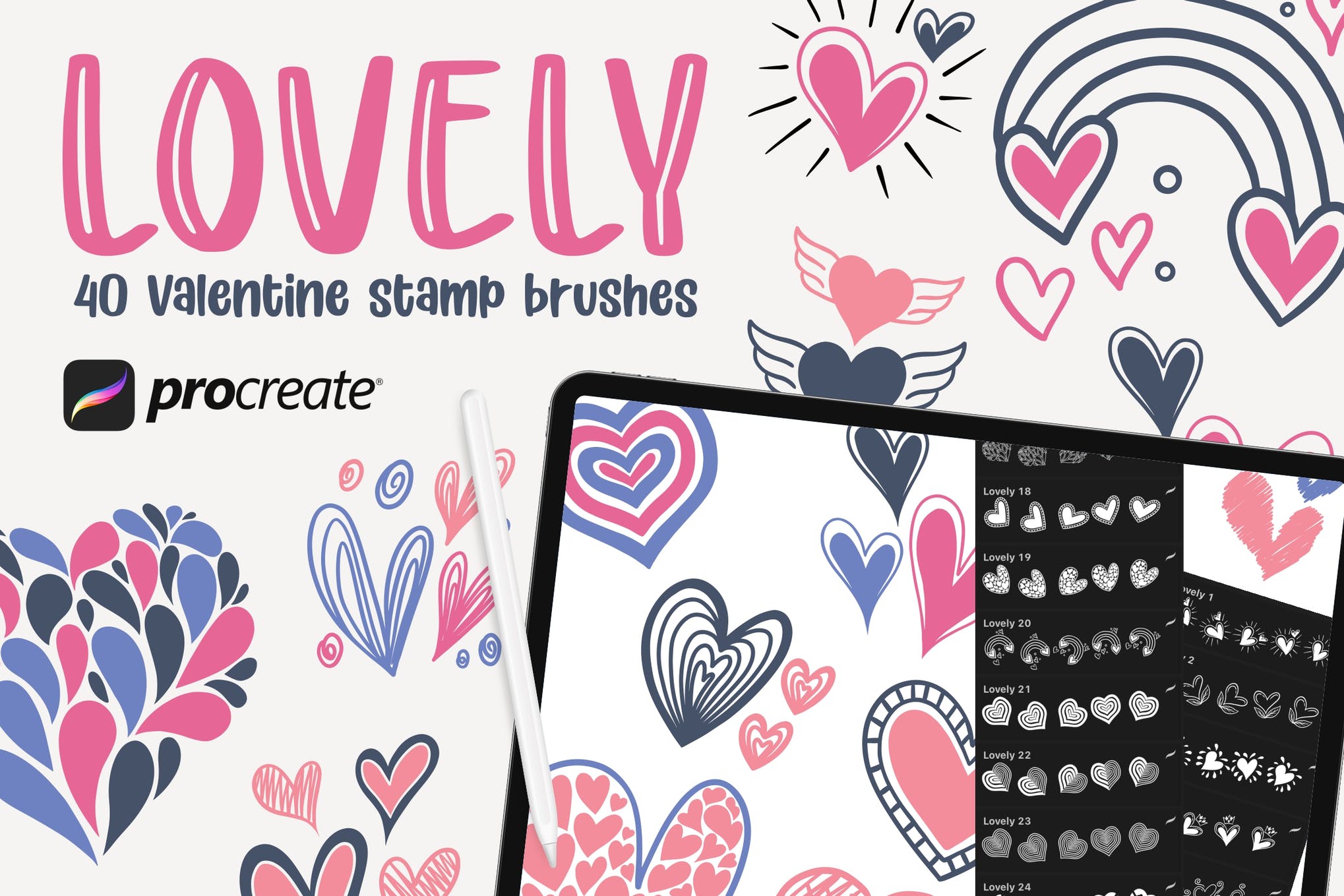 Bring a touch of love and romance to your work with Lovely, a bundle containing 40 cute and beautiful stamp brushes. These Valentine's wonders have been expertly crafted, each helping to make that special day even more special.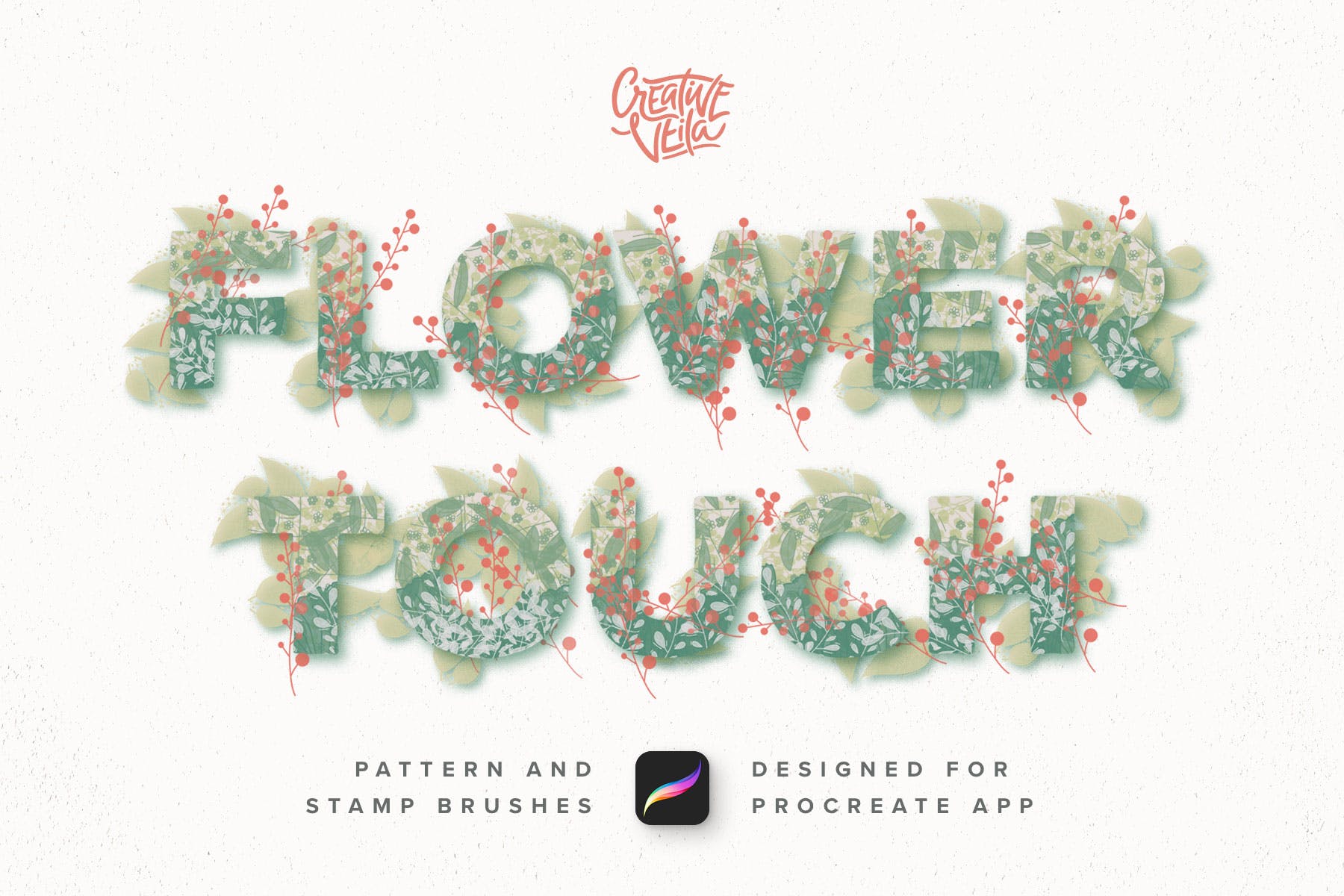 Flower Touch is a range of expertly designed, and professionally executed floral patterns and stamps. This collection is comprised of fifty-seven Procreate stamps and one hundred and three pattern brushes, each helping you create stunning illustrations.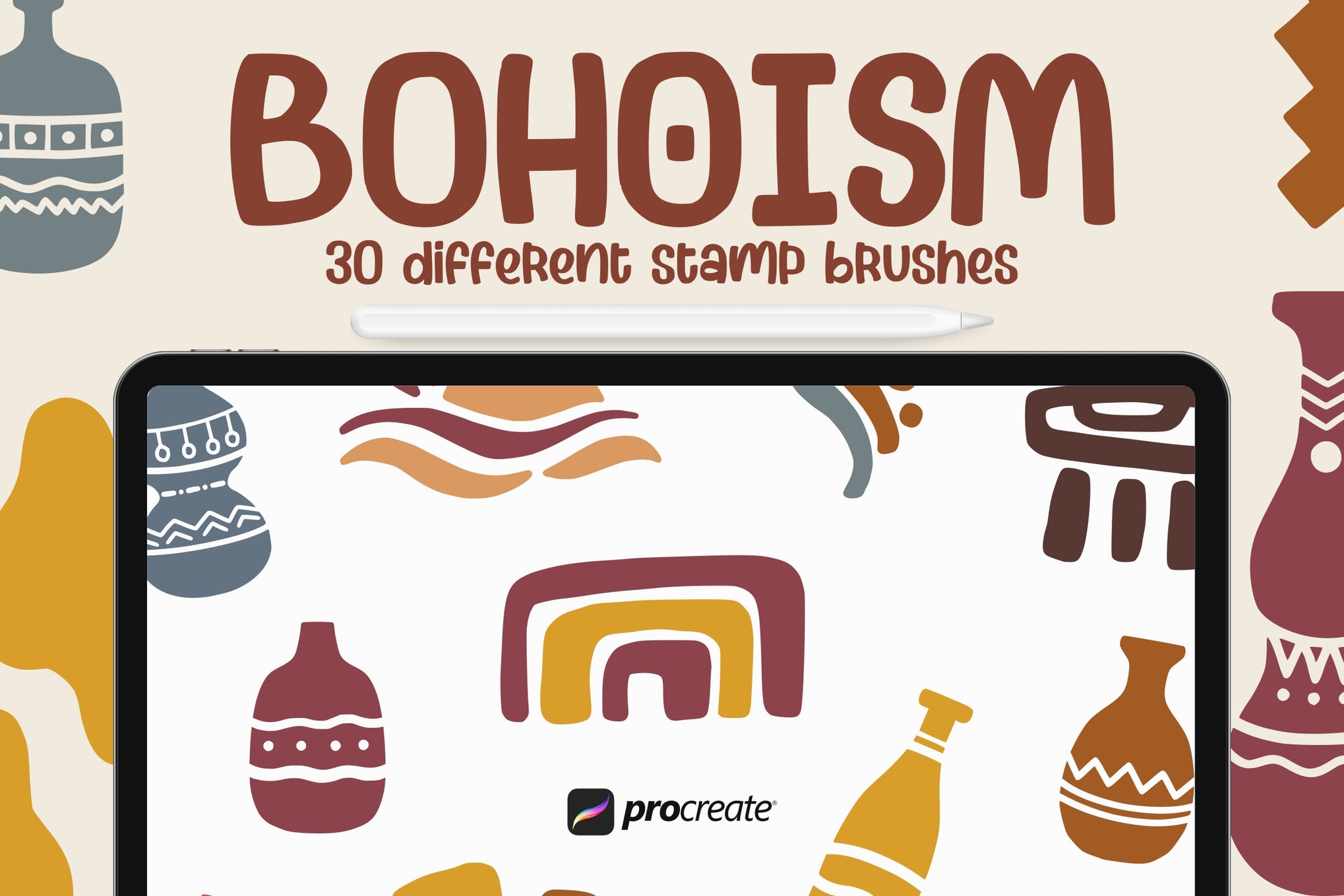 The Bohoism stamp brush collection is a range of minimalistic object vectors that fit great into a wide range of project styles. Each stamp design is a charming, and almost cute, object design that will be hard not to enjoy. There are thirty different Procreate stamps to choose from!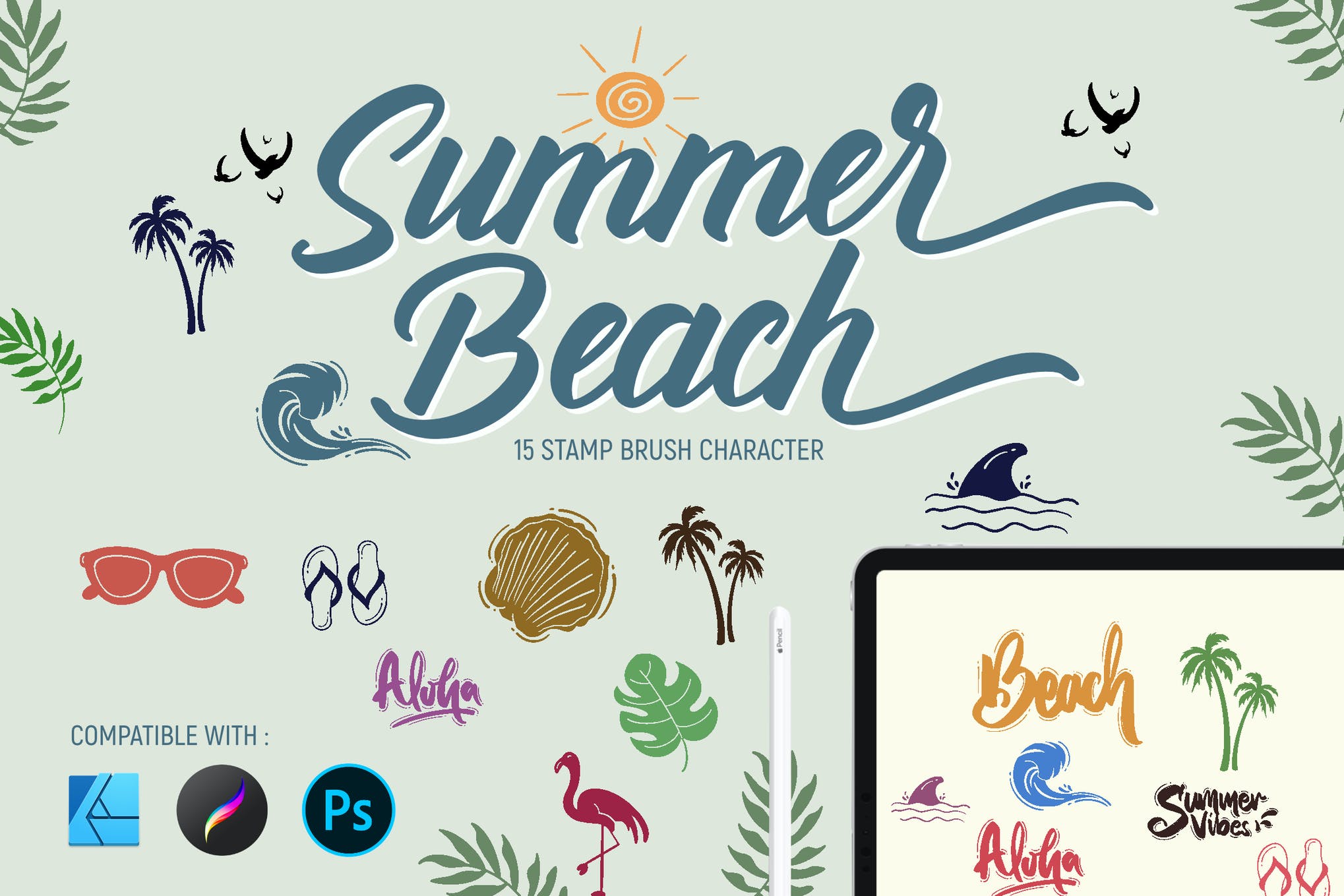 Summer Beach provides you with 15 refreshing Procreate stamps that you can use to create your own tropical illustrations. A fantastic foundational resource that provides a wide range of stamp designs to get you started.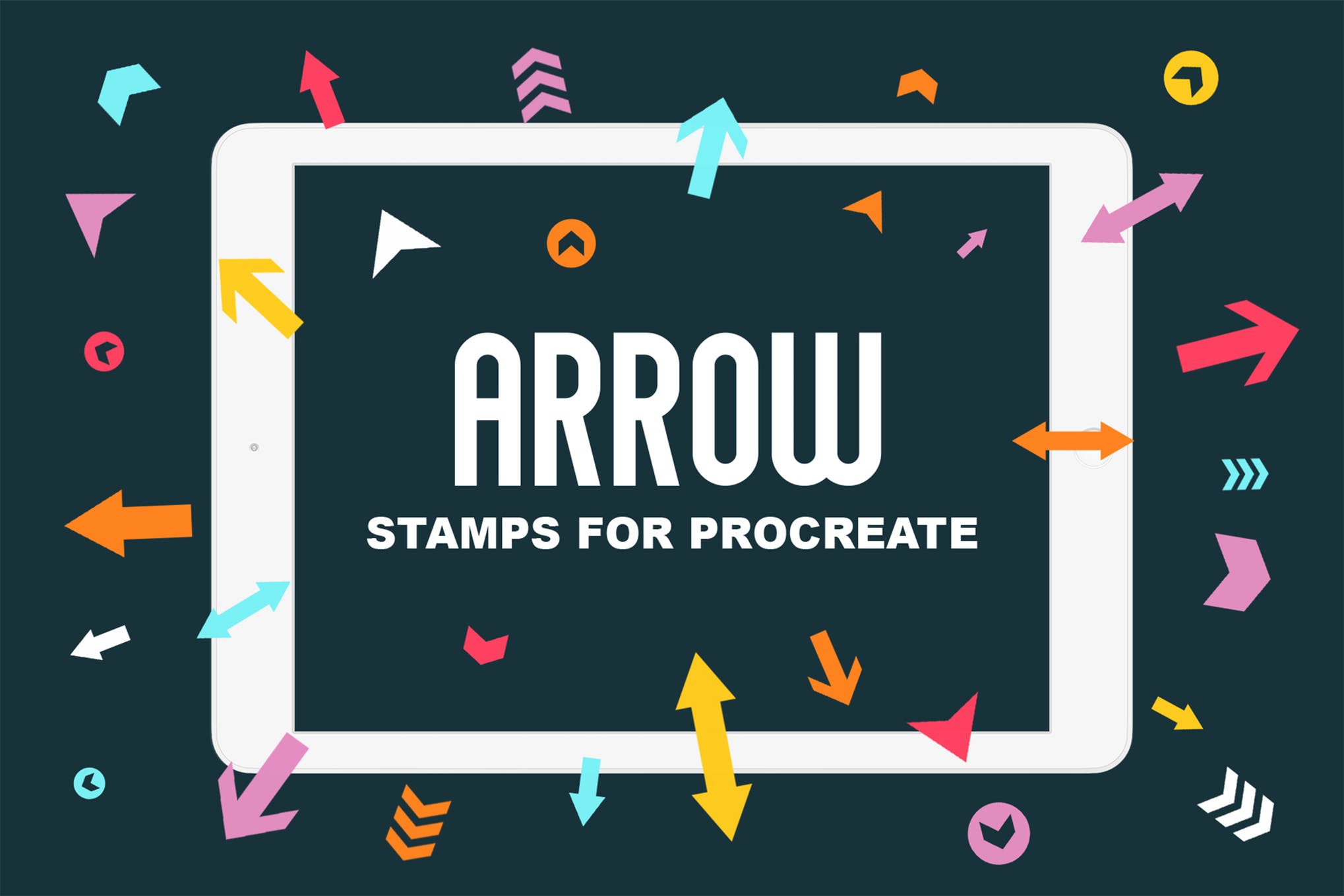 Need to point to something? Well, you need an arrow! With this Procreate stamp brush collection, you'll have all of the arrows you need. There are eight different arrow designs, each providing you with complete control over their color, shape, and application.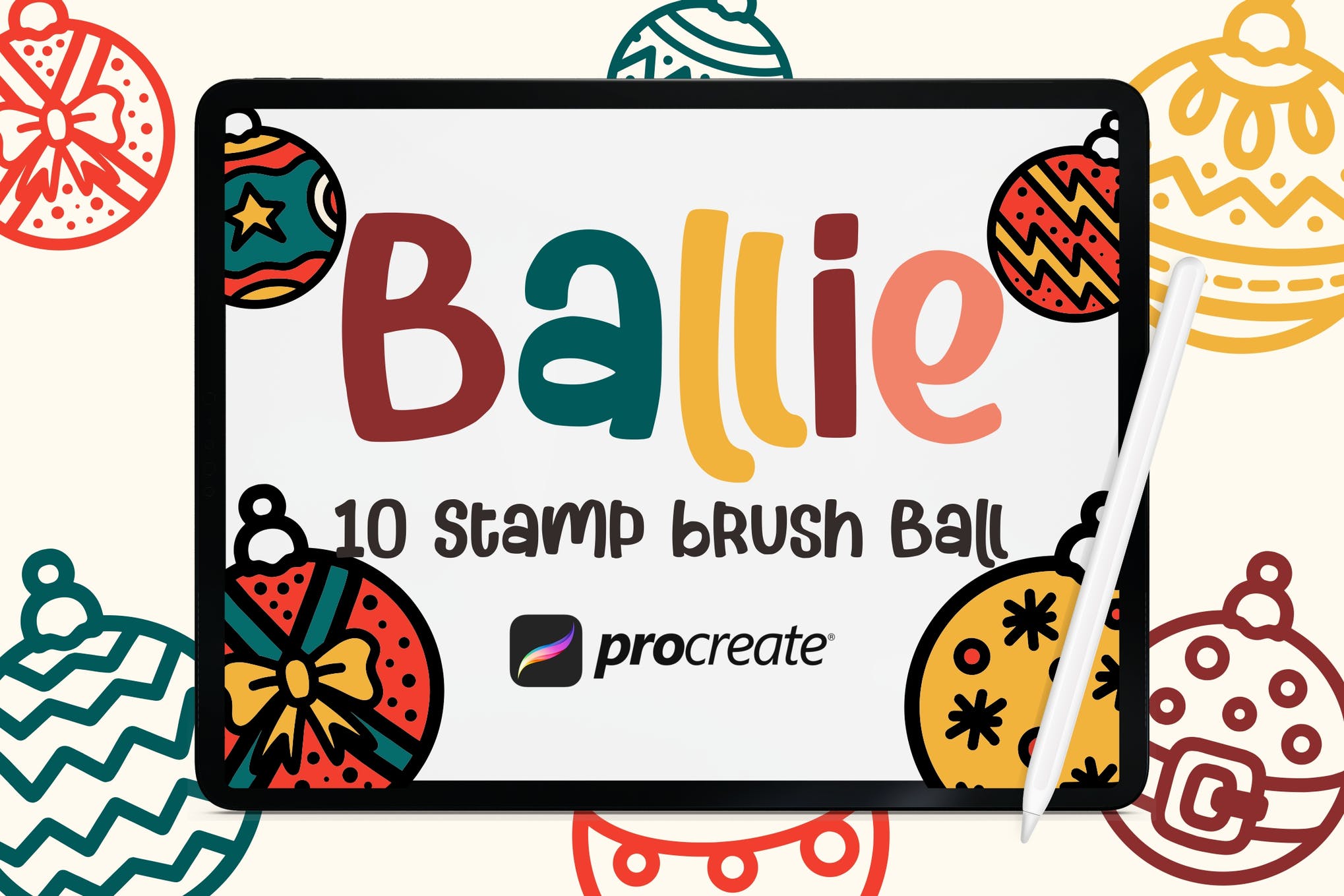 Say hello to Ballie, a cute collection of ten ball stamp brushes that can be used for creating illustrations, patterns, and many other designs. The brushes can be used singly, or combined with each other to create something truly unique.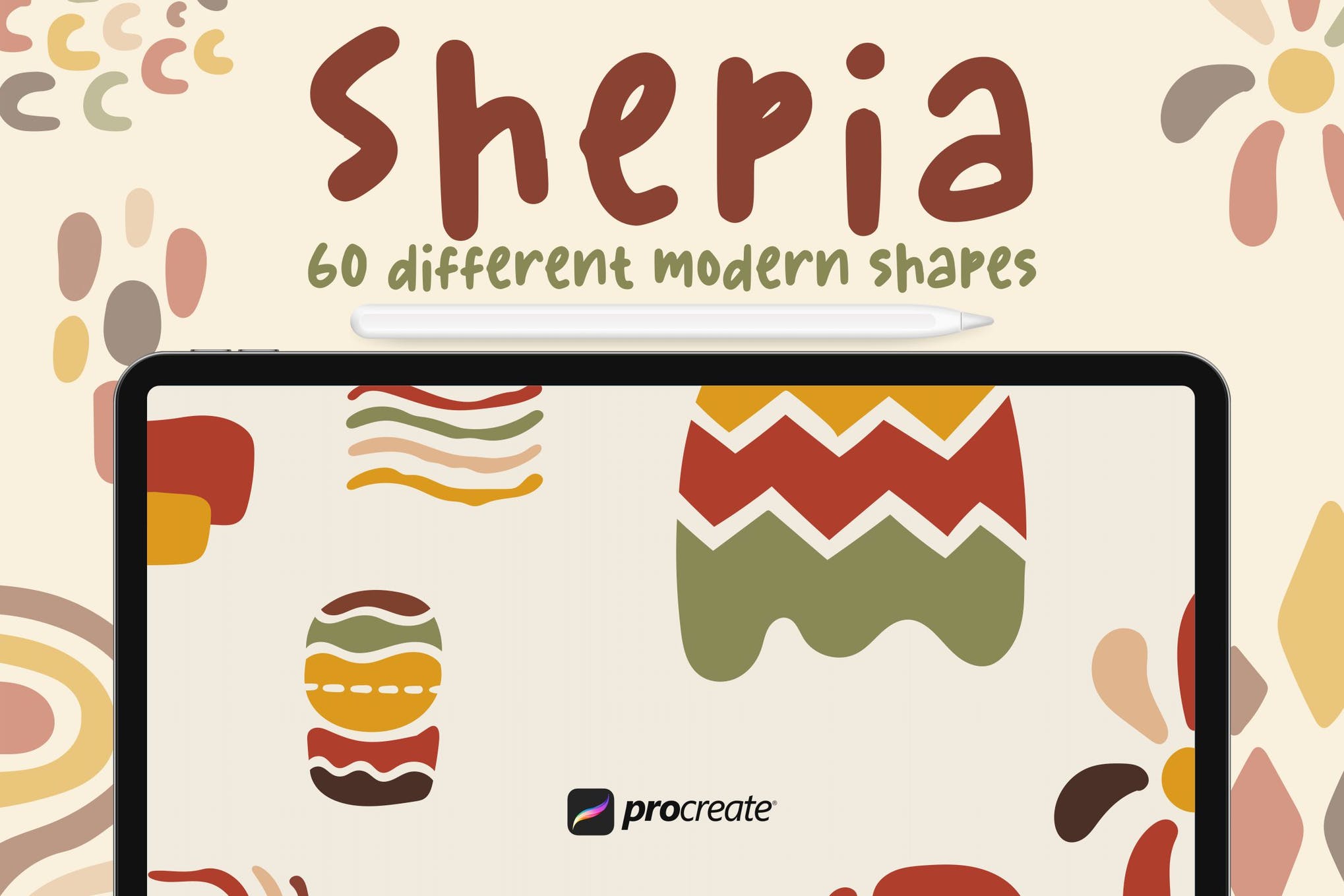 Shepia is a Procreate stamp brush collection that comes loaded up with sixty different stamp styles. Each stamp is a minimalistic oil brush-styled object and can find itself fitting seamlessly in a wide range of artistic styles.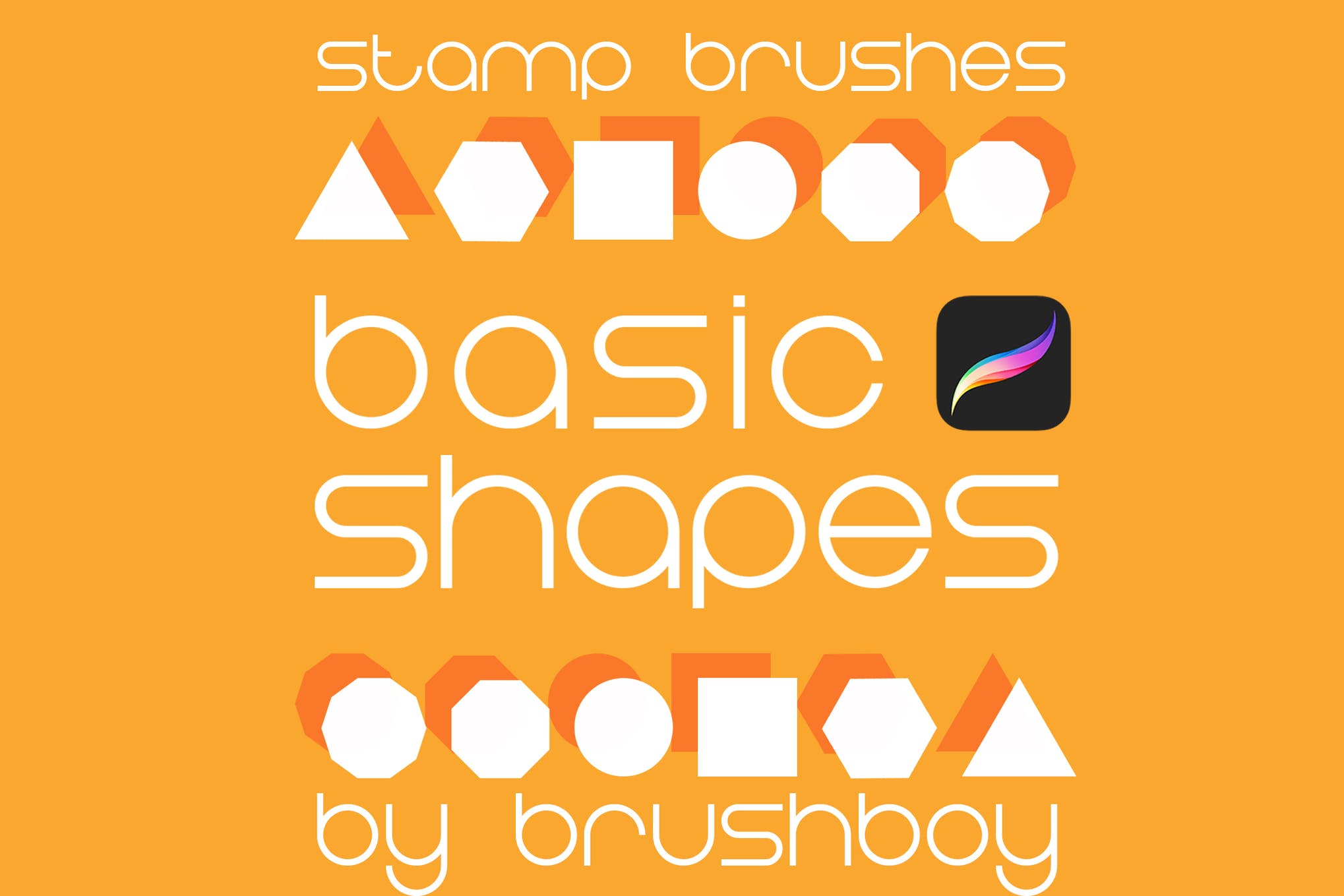 Need to get some basic shapes under your belt? Then this collection of Procreate stamps is for you. You'll find every shape there is in their range of twenty different stamp brushes. Each stamp comes in both solid and outline styles, as well.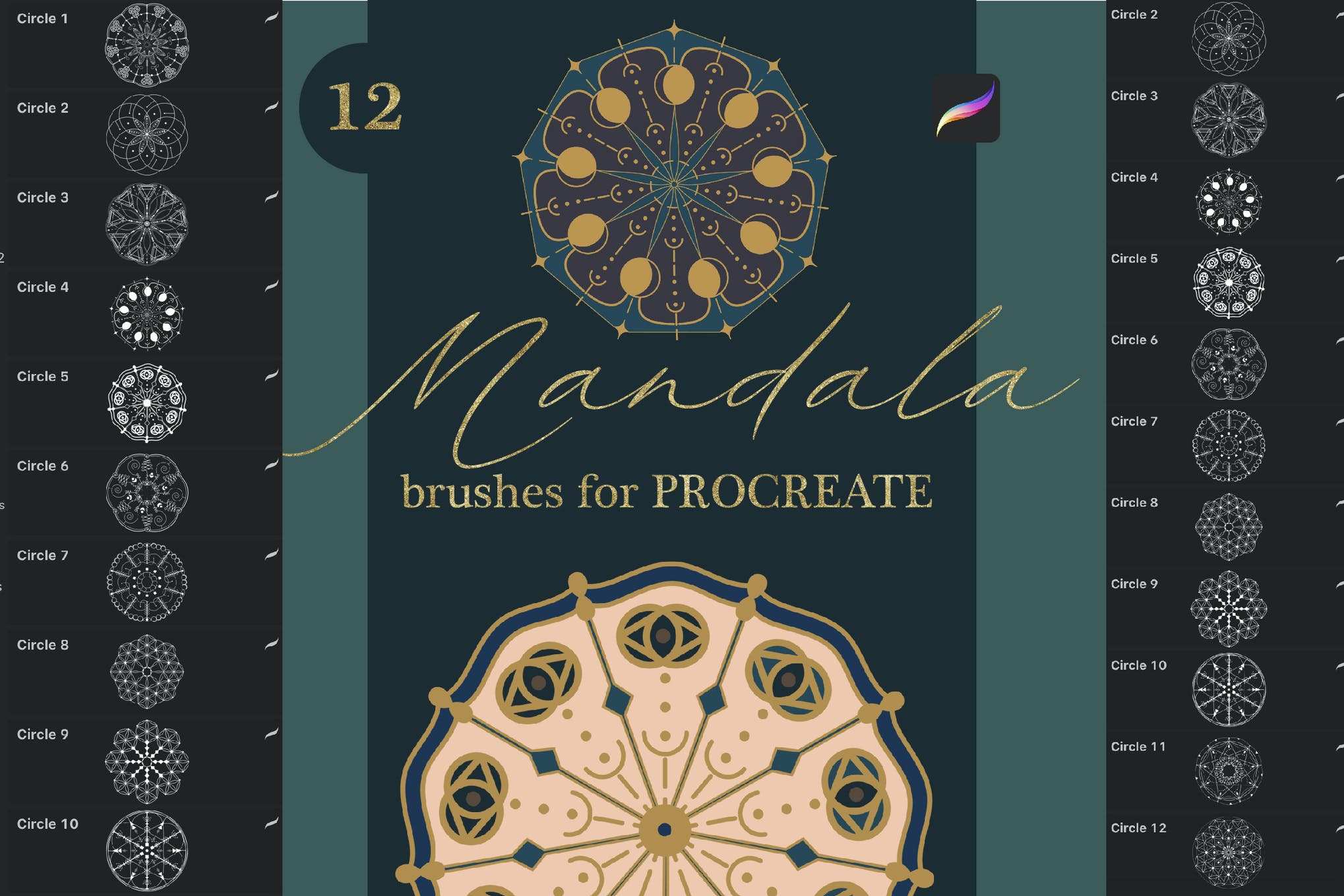 If you're wanting to master the Mandala art, these Procreate stamps will come in handy! This collection of twelve brushes has everything you typically need to create a Mandala artwork in Procreate. Use these stamps for branding projects, greeting cards, book covers, and much more!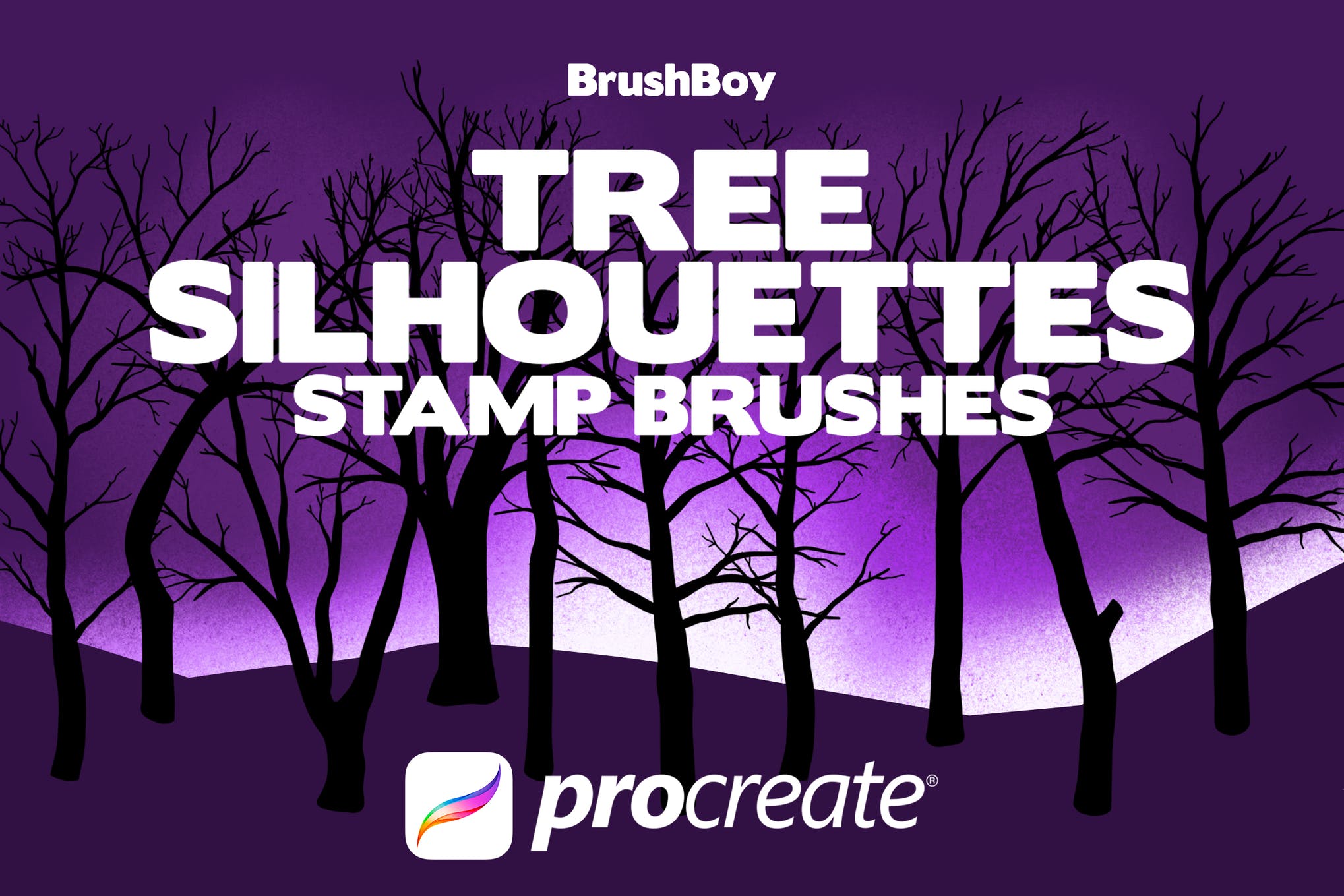 Create gorgeous tree silhouettes with these minimalistic, yet strikingly effective, tree silhouette brushes that fit seamlessly into a wide range of canvas styles. Everything from spooky backdrops, to distant landscapes, can be achieved with these tree silhouette designs.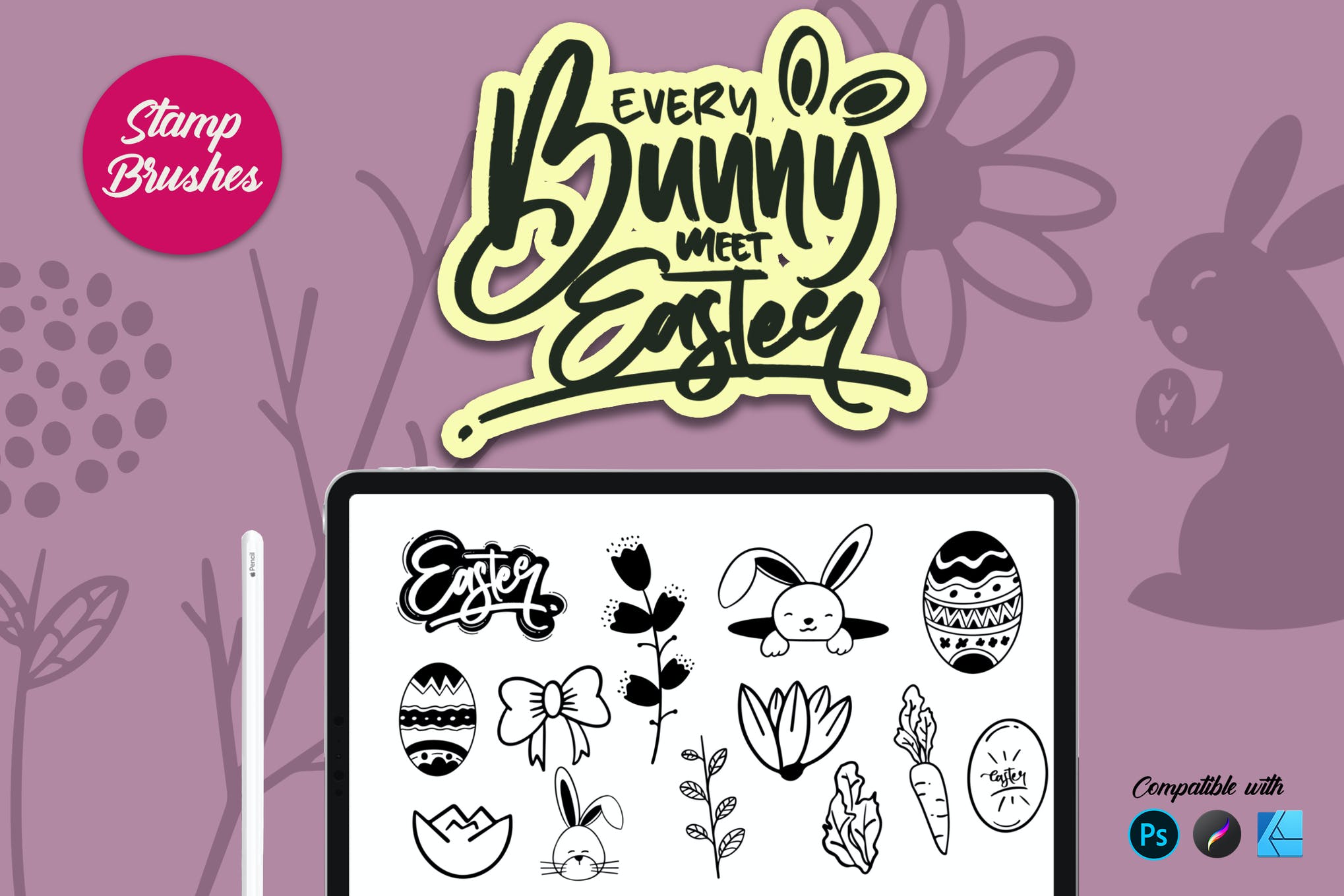 Celebrate the festivities of Easter with this bundle of cute Procreate stamps helping you create unique artworks that would make the Easter bunny give a tap on your back. Whether you want to create promotional flyers, menus, or posters, this collection of 20 stamps has you covered.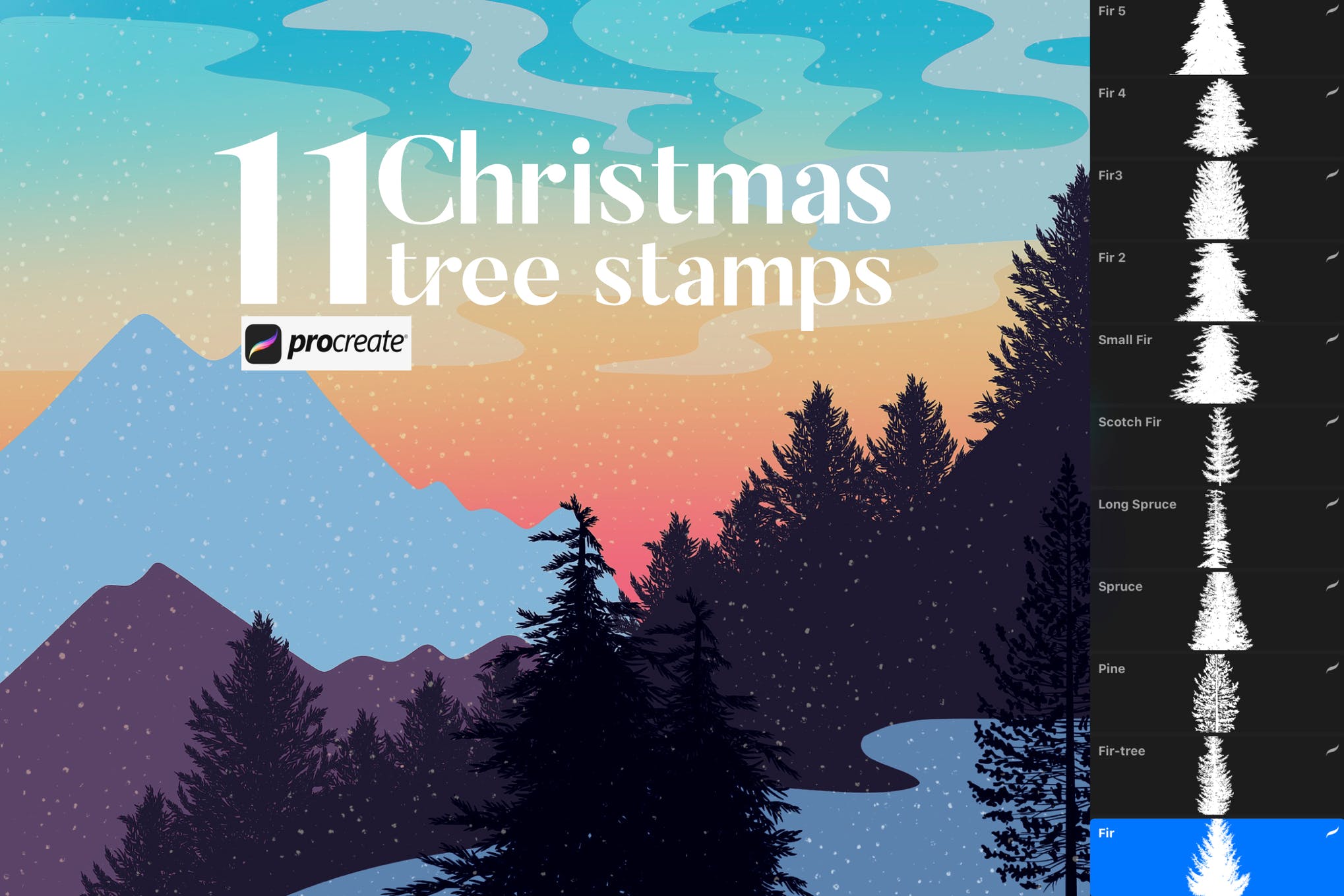 These stamps for Procreate are a great way to bring a Christmas vibe to your work, or even just include some stunning tree vectors. The package includes eleven different options to choose from, each tailored to appear like real Christmas trees.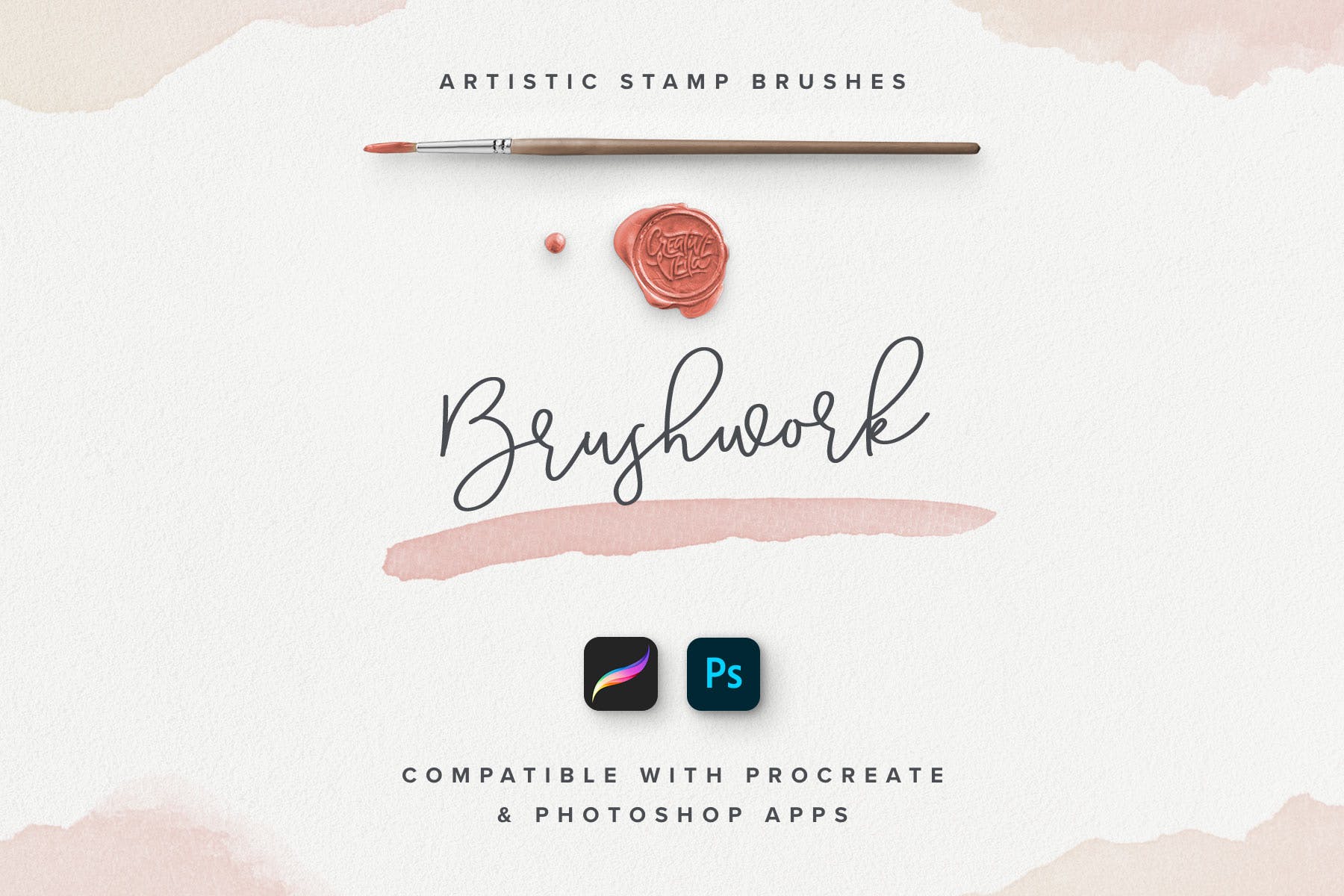 Bring watercolor and acrylic paintings' style to the page with the Brushwork collection, a range of ninety-two Procreate stamps, and over a hundred Photoshop brushes. A perfect resource for those that want to create unique designs that emit ardor and artistic imagination.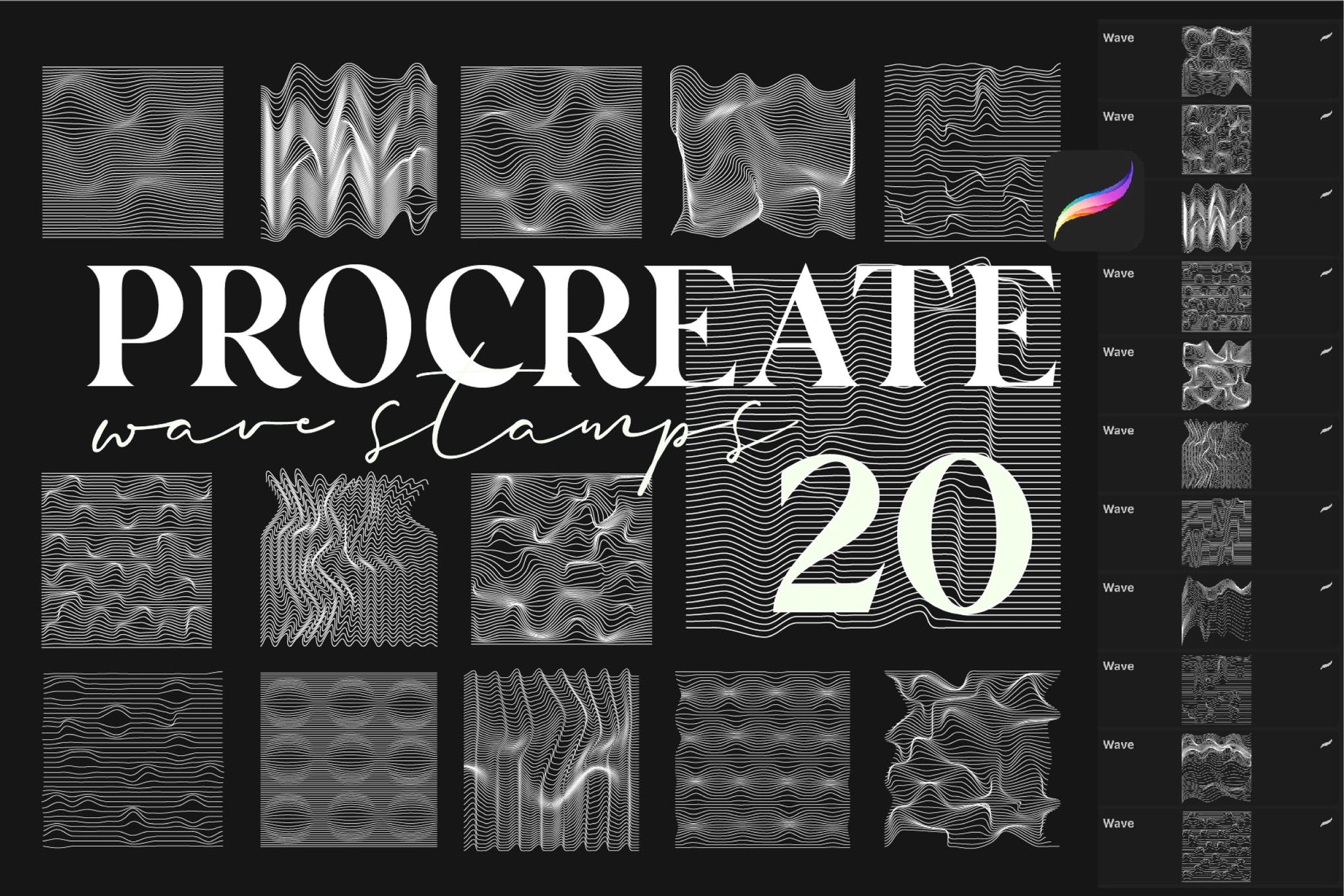 This is a collection of high quality abstract wave stamps 20 brush stamps for the Procreate program. Get your hands on it right now.
Here we have scandic Christmas gnomies and houses stamps for Procreate. Included are 31 stamps and brushes perfect for creating advent calendars, tags, greeting cards, social media designs.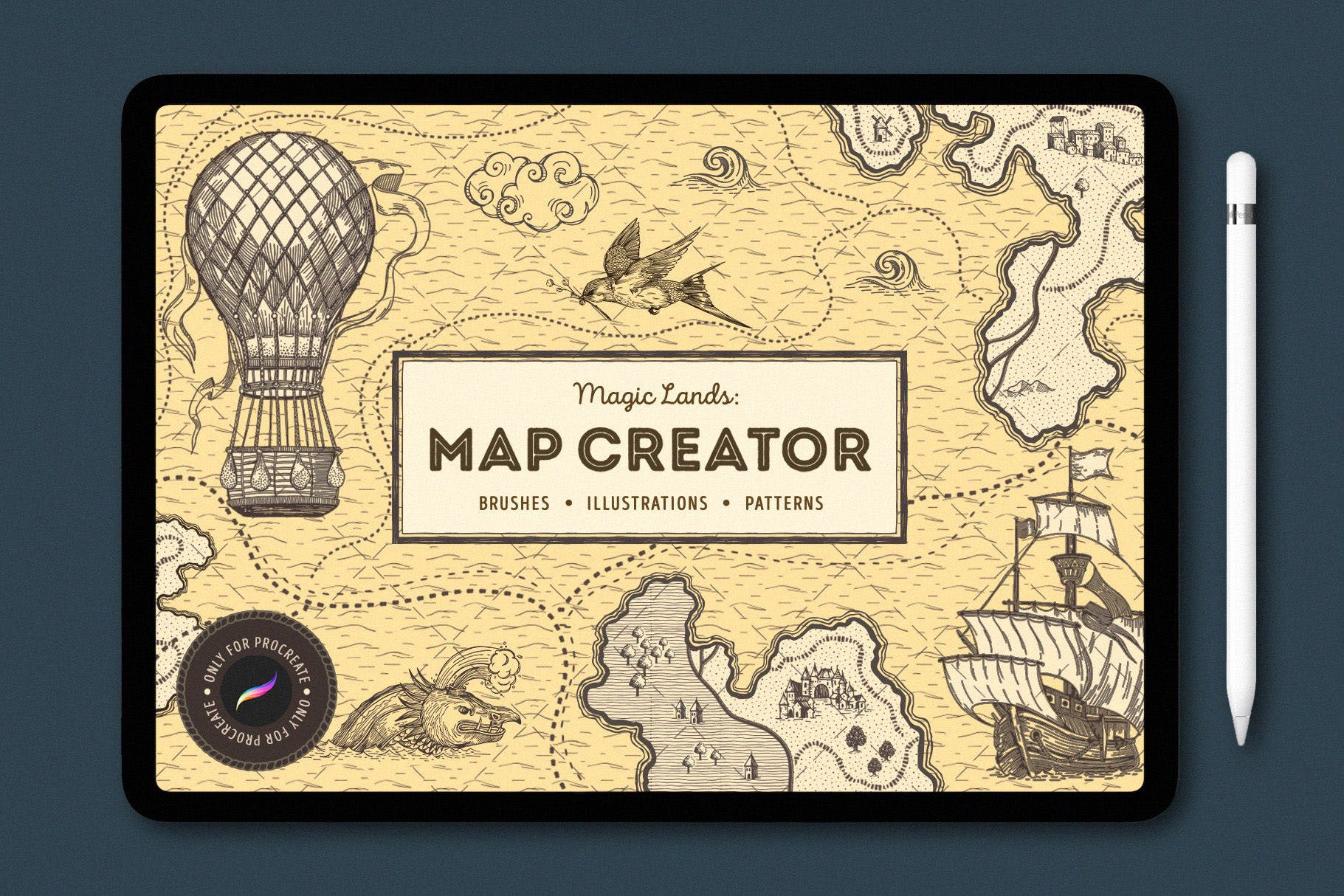 There are 65 stamp brushes divided into 5 groups: animals, vessels, buildings, islands and nature. Authentic vintage map borders are also in there, working as stamp strokes. To wrap it up, the collection is complemented with 13 Procreate brushes for drawing if you feel like carrying something out yourself.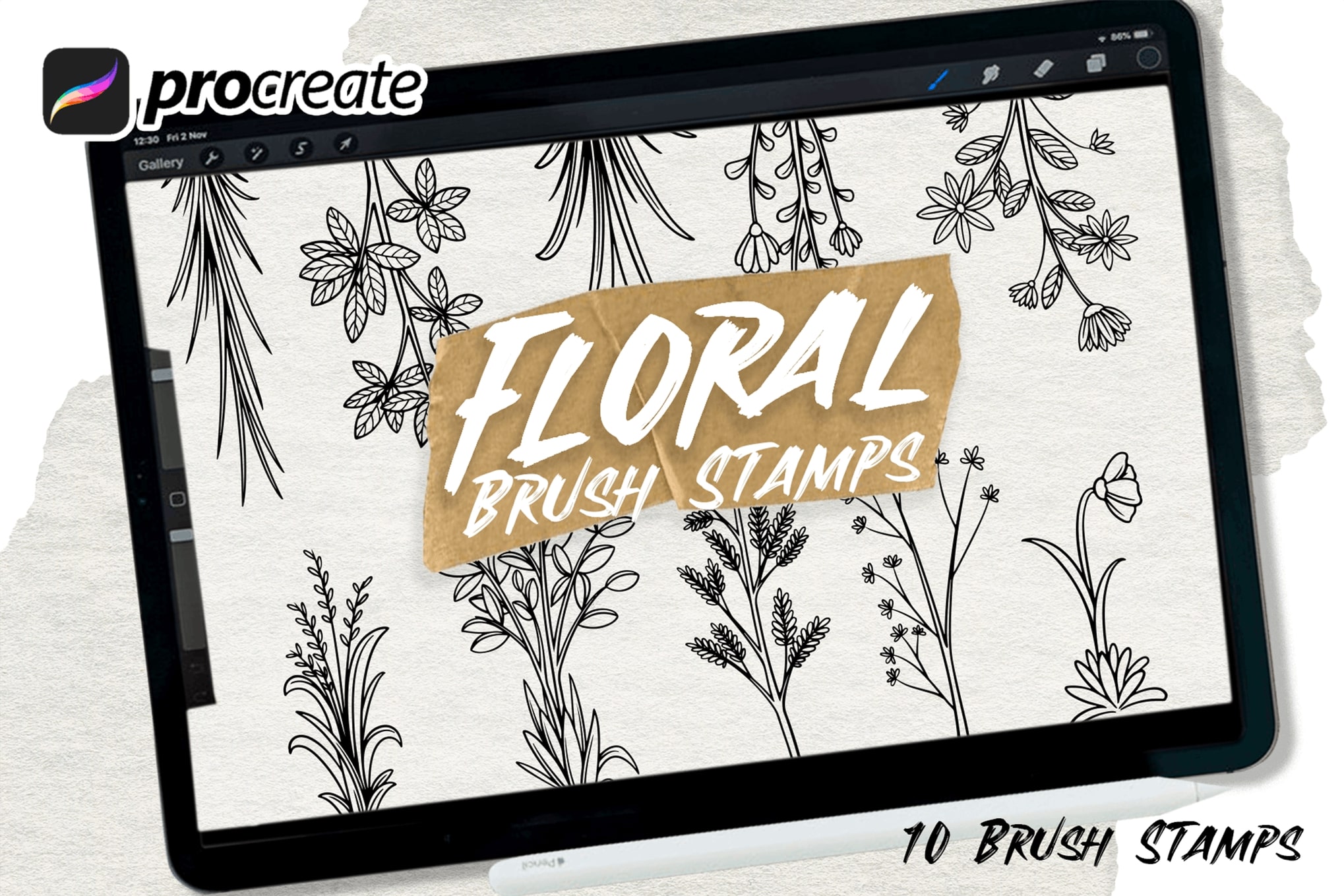 In this package, you will find everything you need for the making of logos, illustrations, or special backgrounds!. Using a brush is very simple – just place the brush strokes and select the appropriate brush from the brush panel.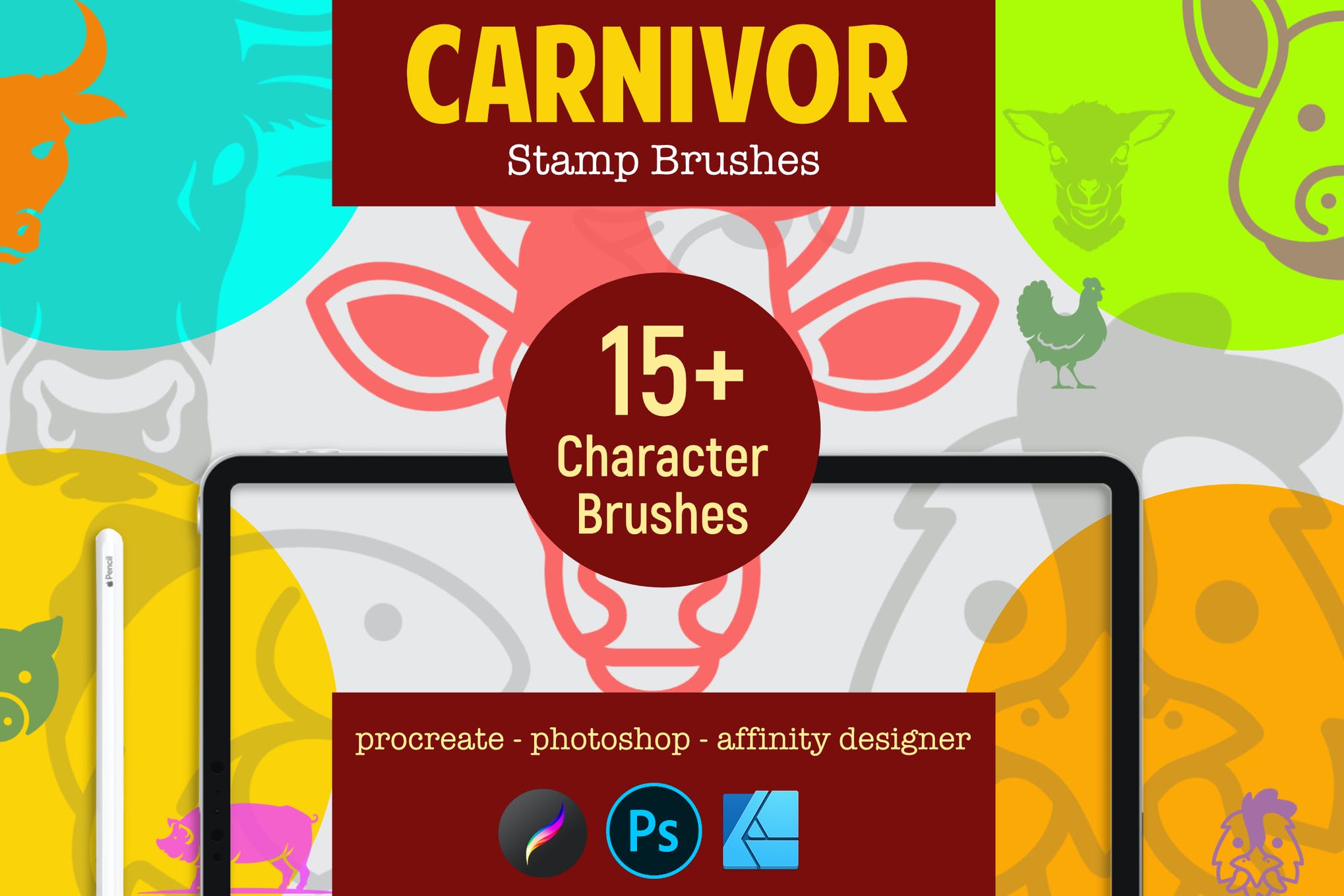 This pack has a variety of different kinds of shapes to make a pattern design with a meat theme. Check out the more detailed list of features and grab this wondrous collection!
Free Procreate Stamps
It doesn't have to cost you anything to get your hands on some great Procreate stamps. Let's take a moment to dig deeper, and find some amazing free Procreate stamp brushes that you can scoop up right now!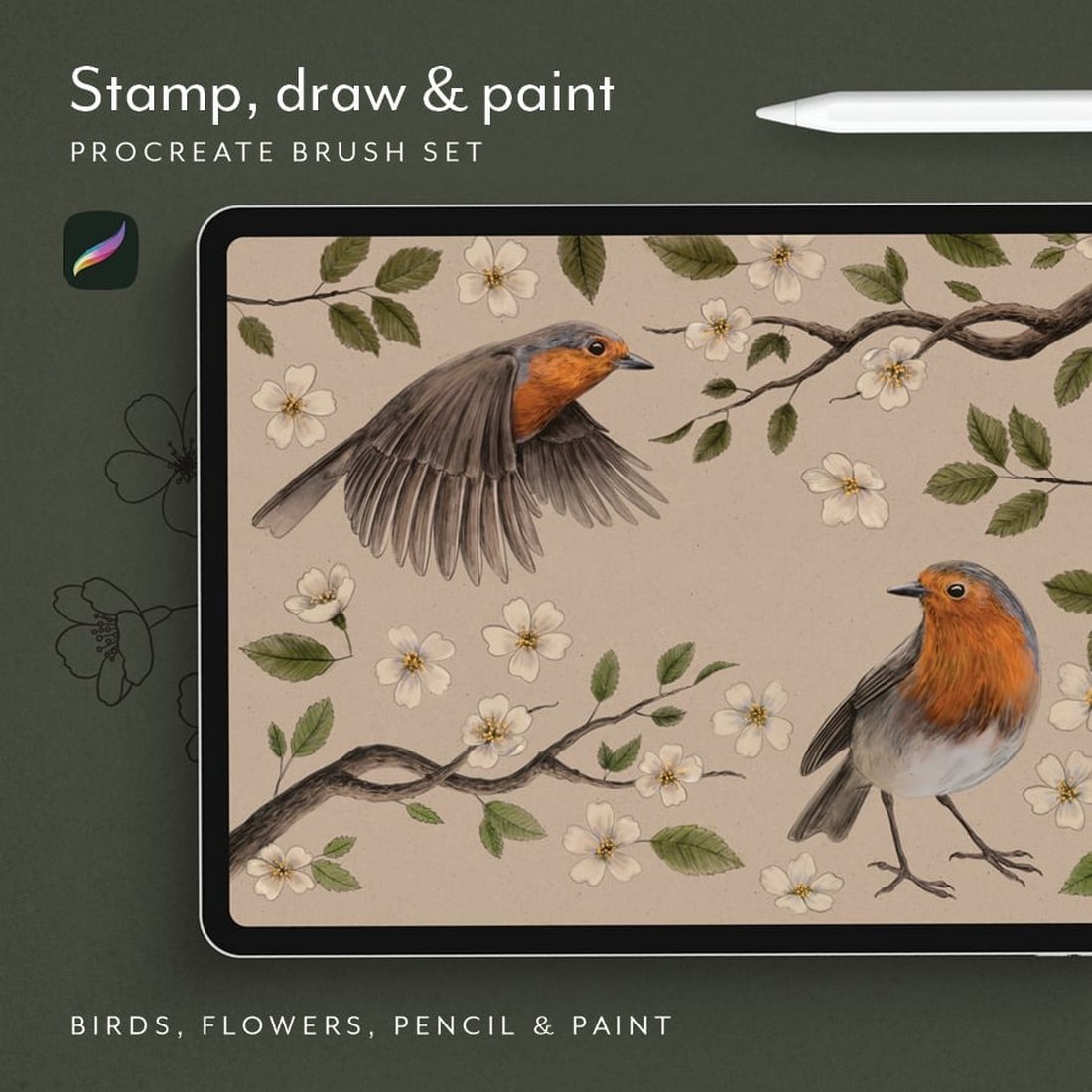 This is a free bundle of Procreate brushes that includes a variety of brush types, including stamp, draw, and paint brushes. There's a total of 9 brushes included in this pack that are must-haves for iPad artists.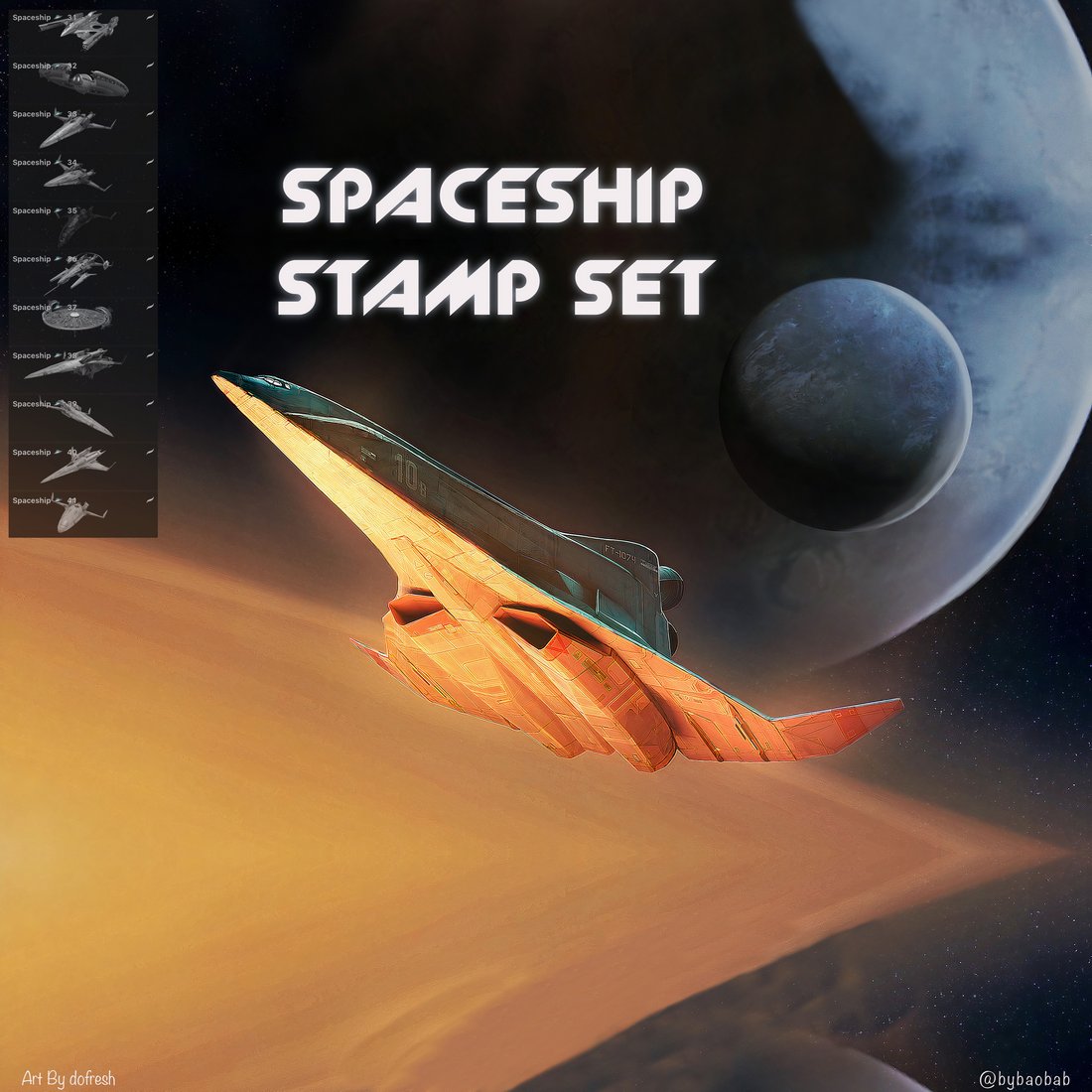 This is a very unique stamp brush collection for Procreate that includes 9 spaceship-themed brushes. They feature very cool and creative spaceship stamps you can use in your artwork. They are available in PNG format as well.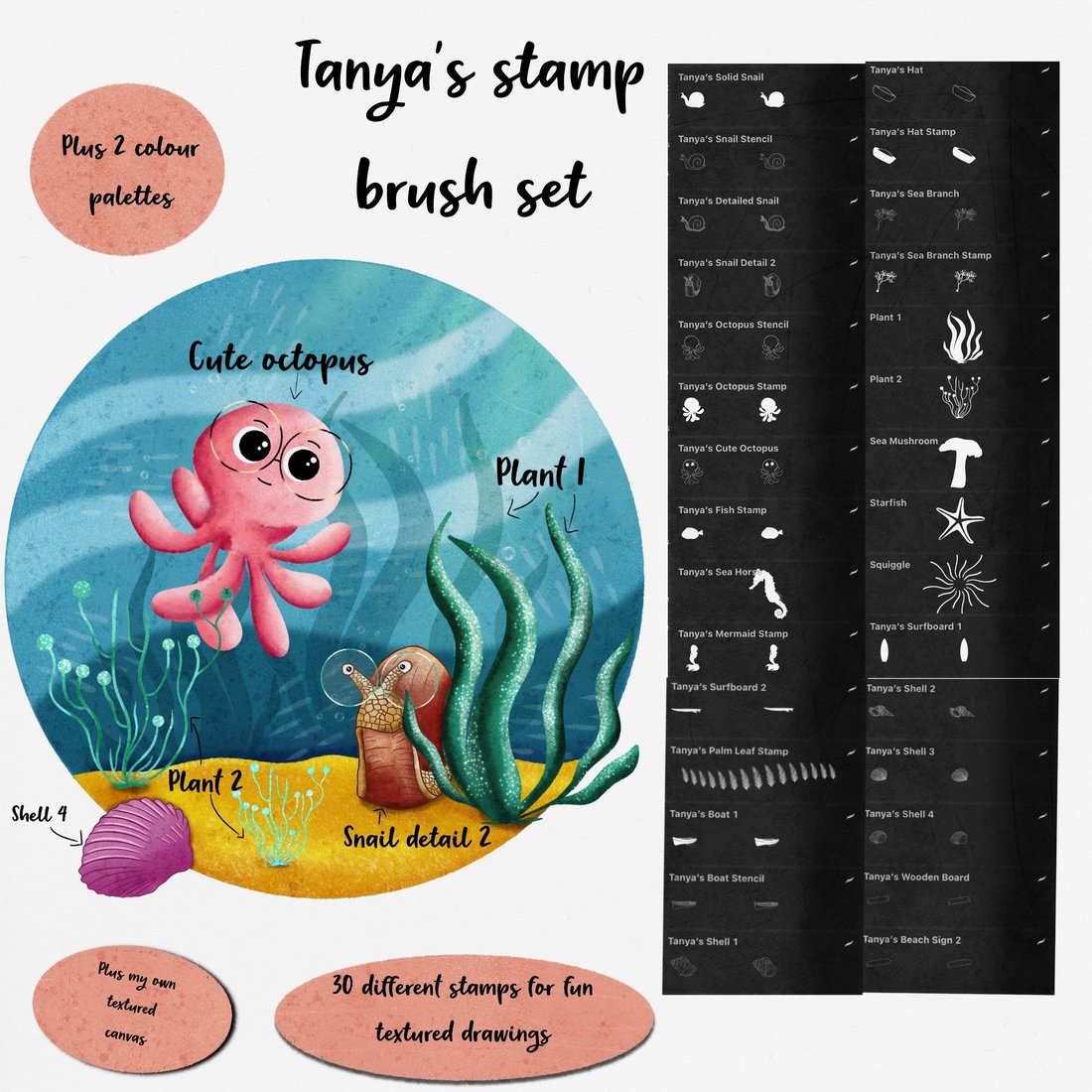 This is a free sample of a premium brush pack. The free sample includes 3 high-quality stamp brushes for you to experiment with. Be sure to select the free sample option before adding it to the cart to download it for free.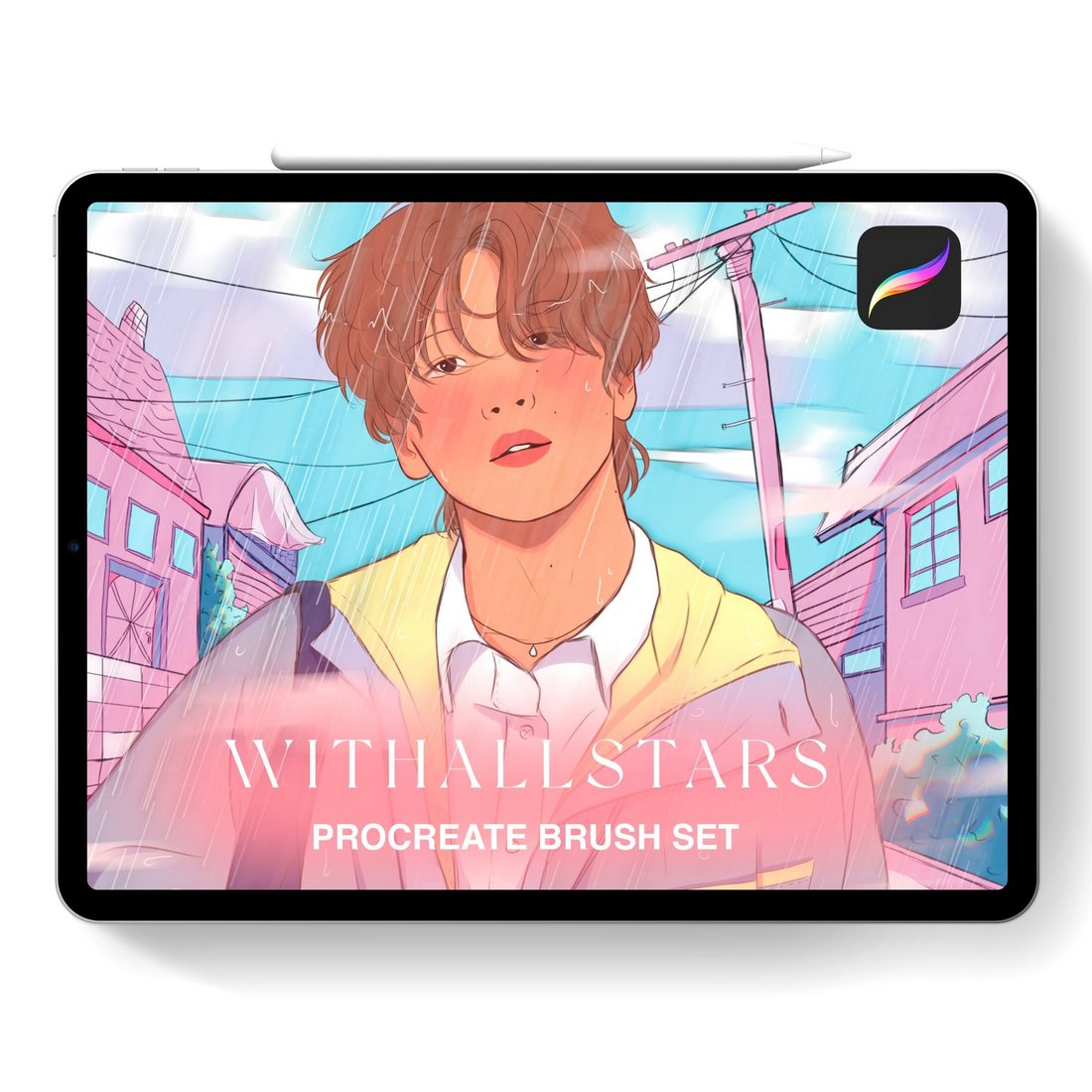 A mix of different and useful brushes for Procreate artists. This bundle includes 21 different brushes for drawing, stamps, and sketching. The stamp brushes include cute hearts and rainbow stamp designs as well.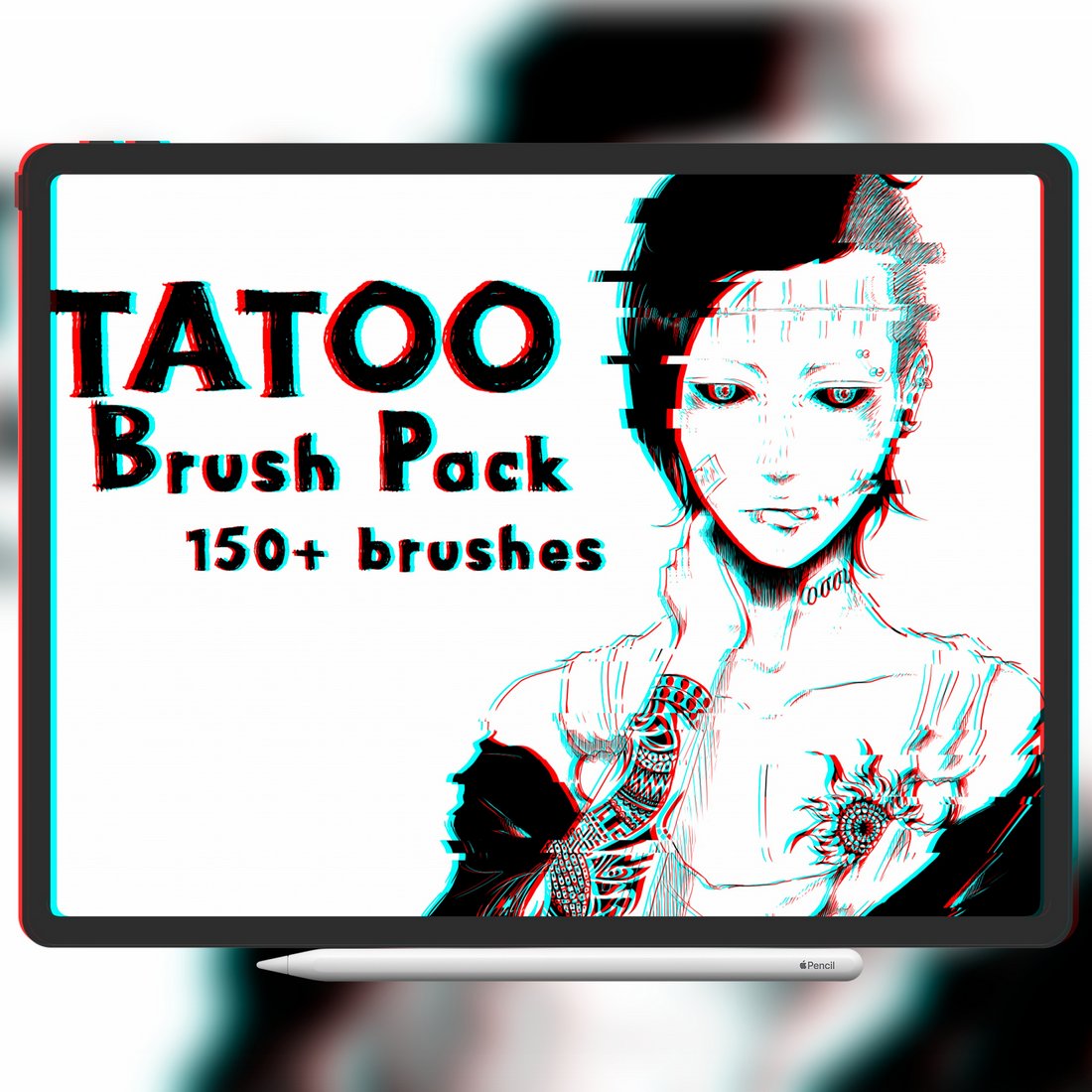 A collection of tattoo-style stamp brushes for Procreate. This pack includes 11 unique tattoo designs you can use in your Procreate design works. They are especially great for cool character designs.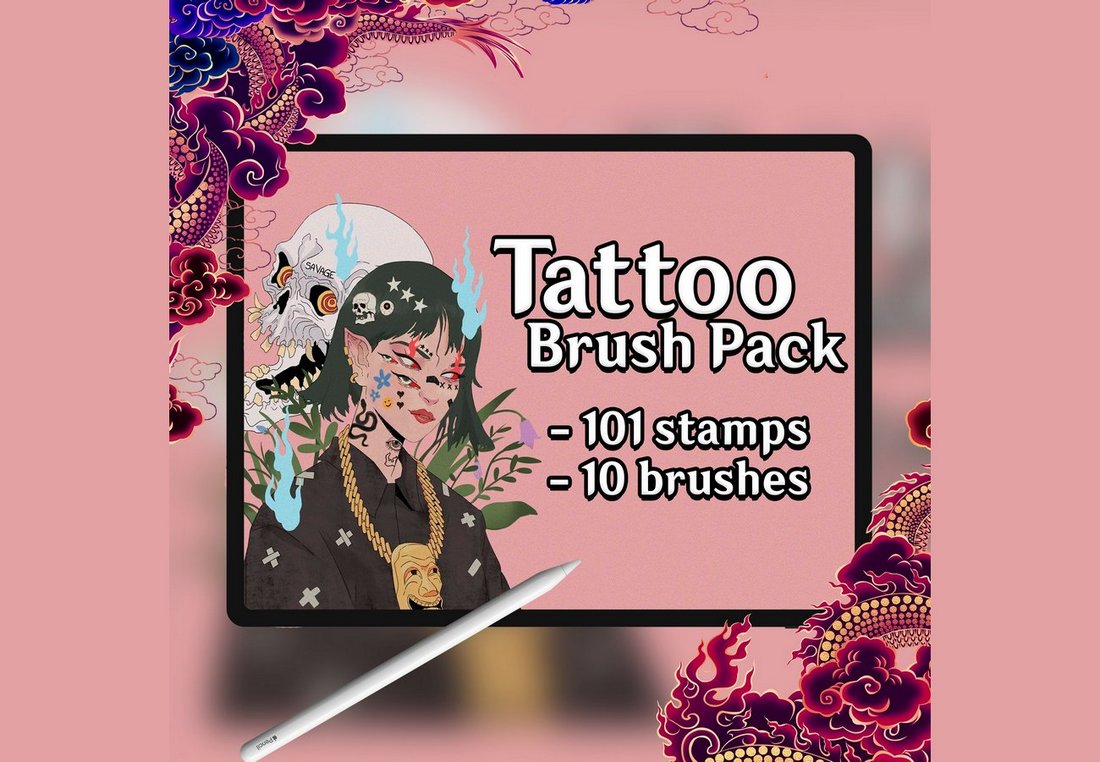 This free brush pack for Procreate includes a set of tattoo-style stamps. There are many different styles of tattoo designs and illustrations included in this pack. It has more than 100 stamps and 10 brushes.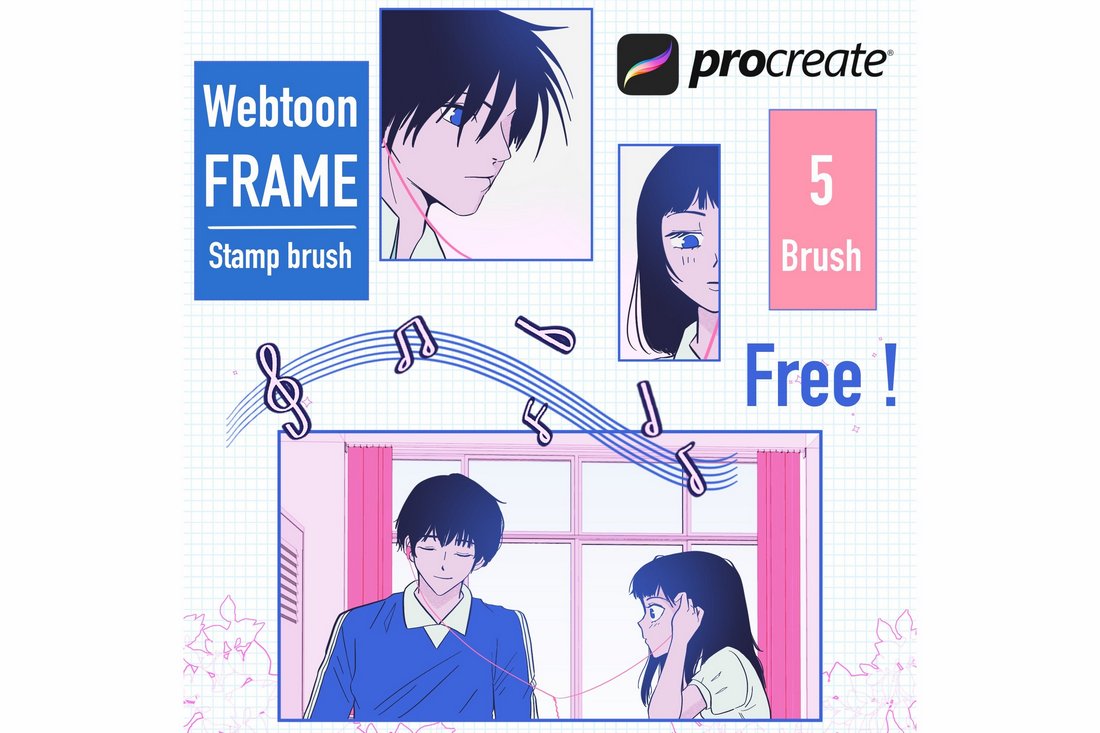 Easily add webtoon-style frames to your illustrations using this free Procreate stamps collection. This pack includes 5 different webtoon frames to choose from.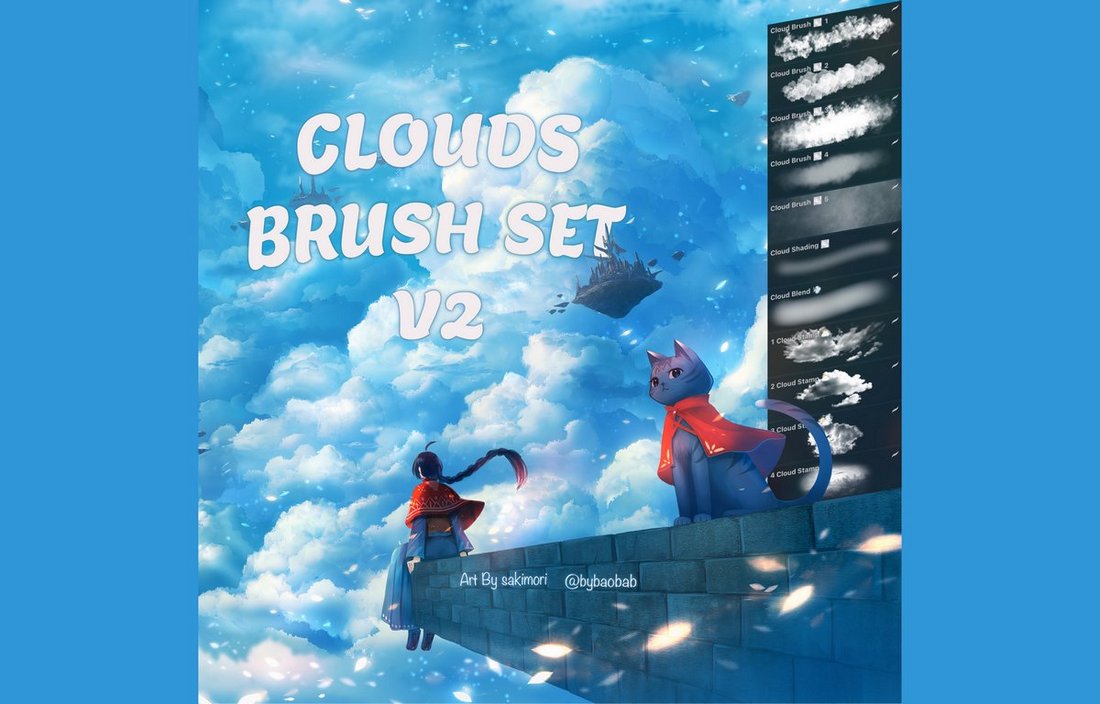 Adding beautiful and natural-looking clouds to your art will be so much easier when you have this brush pack at your side. It includes 8 unique cloud stamp brushes for Procreate. And it's free!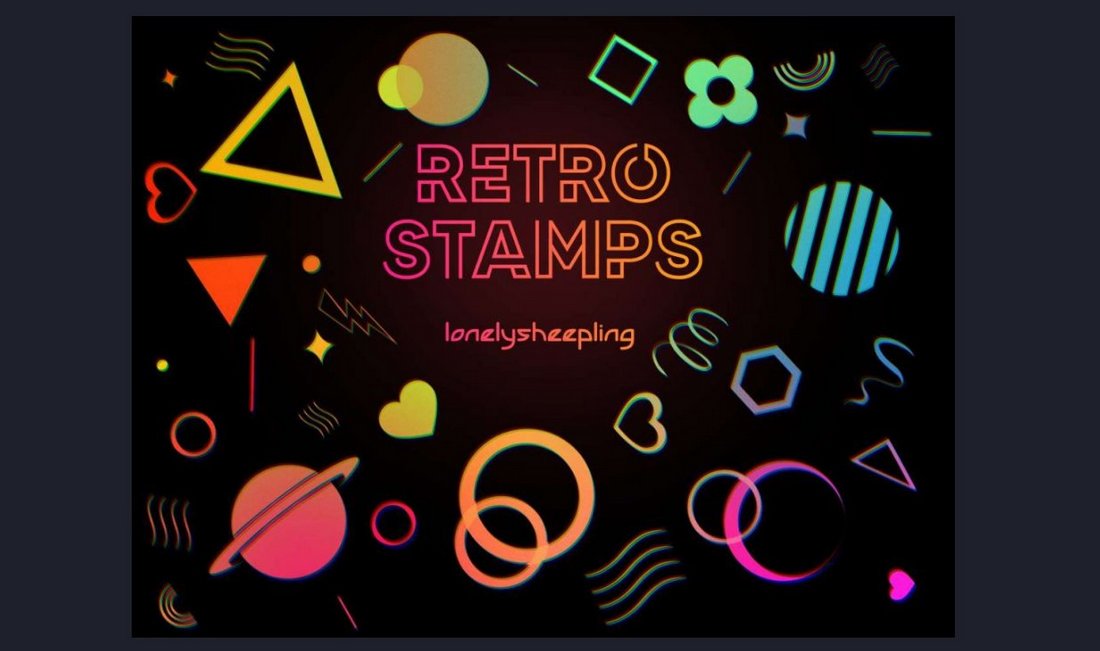 This free Procreate stamps pack includes retro-themed brushes. There are various styles of retro shapes and stamp designs in this brush pack. They are ideal for all kinds of groovy graphic designs.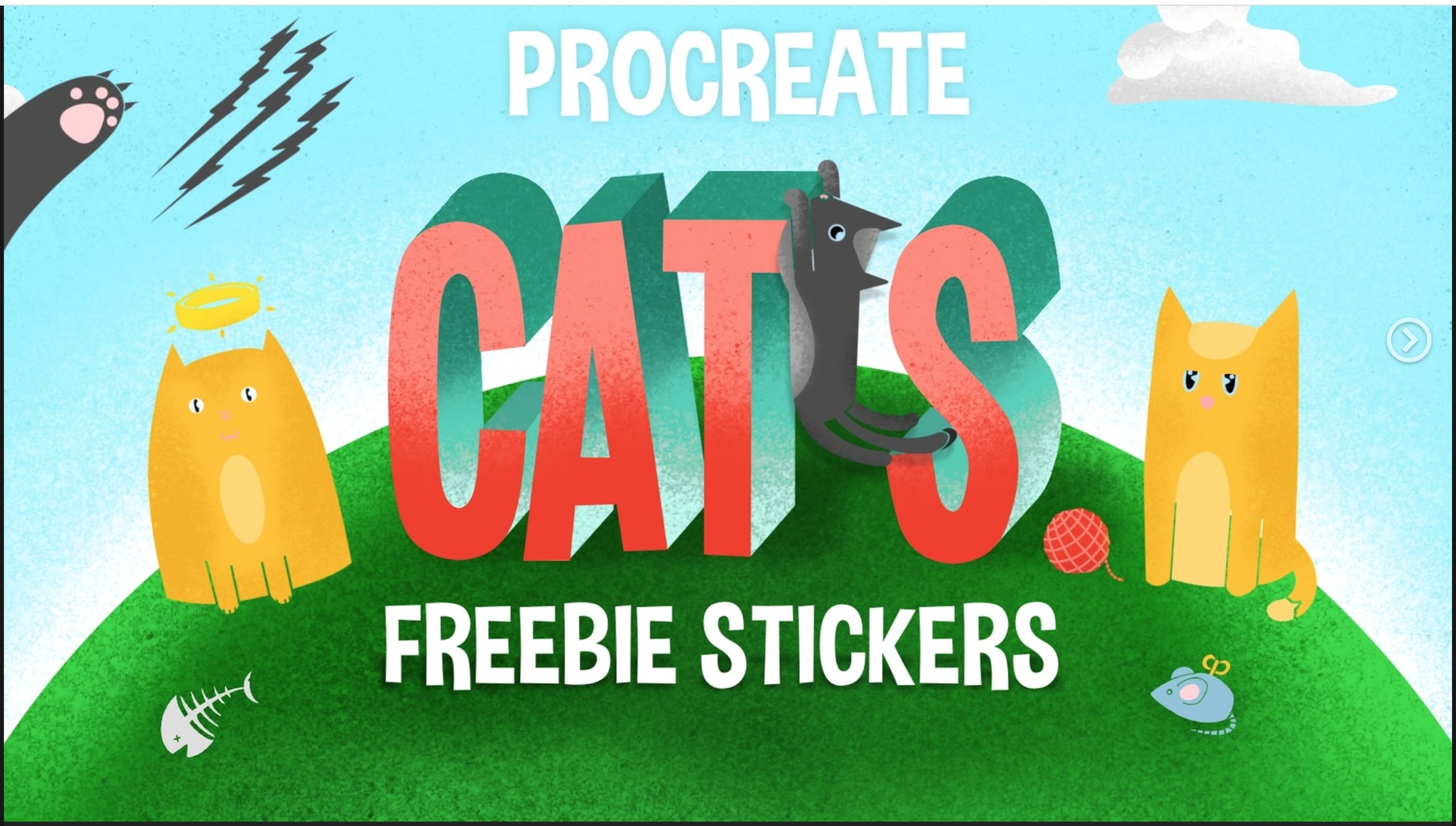 This Stamp Brush Collection is a great resource if you're looking to input cute cuddly cats into your work in a great style. It provides you with a range of thirteen funky cat stickers. The best part? This freebie is up for grabs!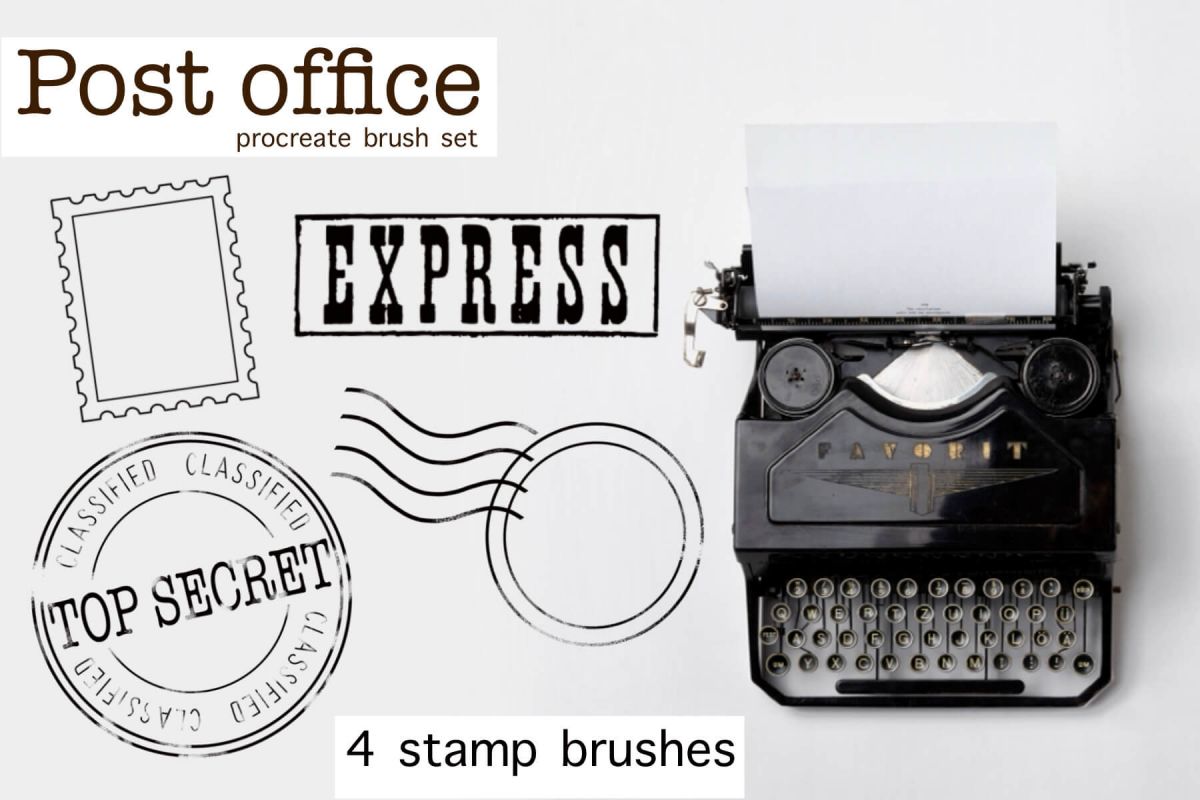 Looking to actually place a few real stamps into your work? Then the Post Office Stamp brush package is what you're looking for. It contains a range of four different stamp designs, each in an outline style so you can easily input your own art inside the stamp with ease.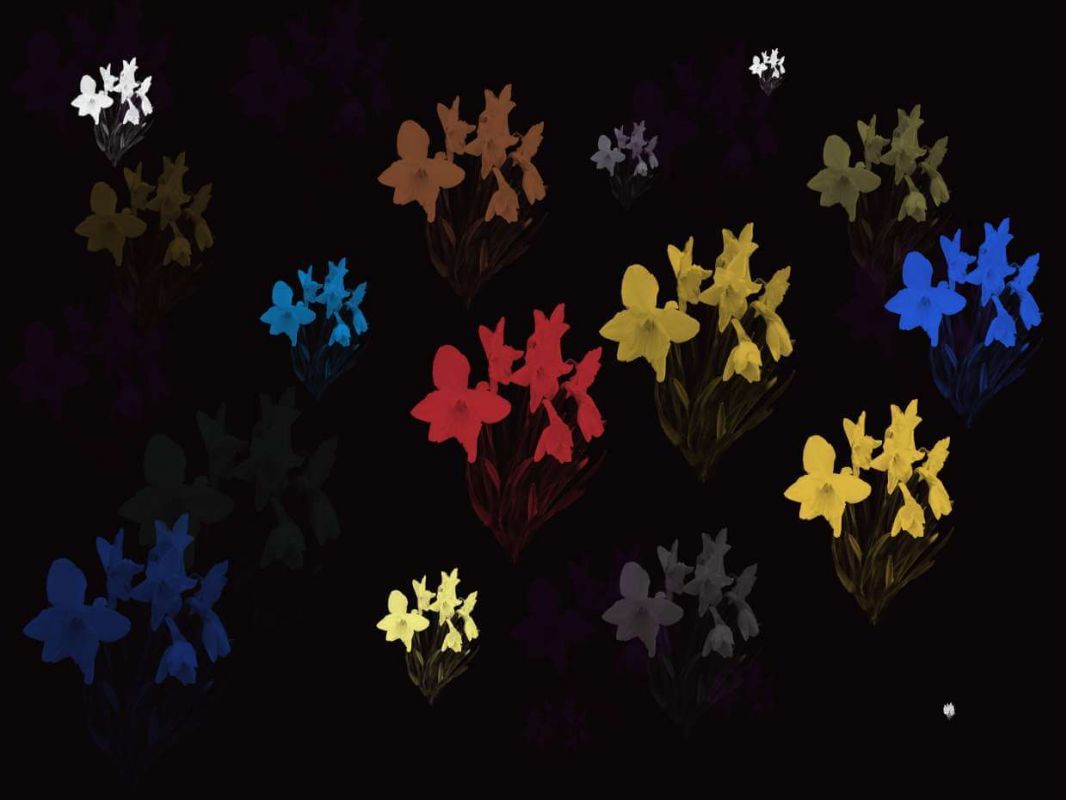 Place gorgeous daffodils with this Daffodil Stamp Brush package. The daffodils are fashioned in an oil painting aesthetic and come in a range of colored designs for you to choose from. A great resource for those that find themselves creating a lot of oil and watercolor painting-styled work.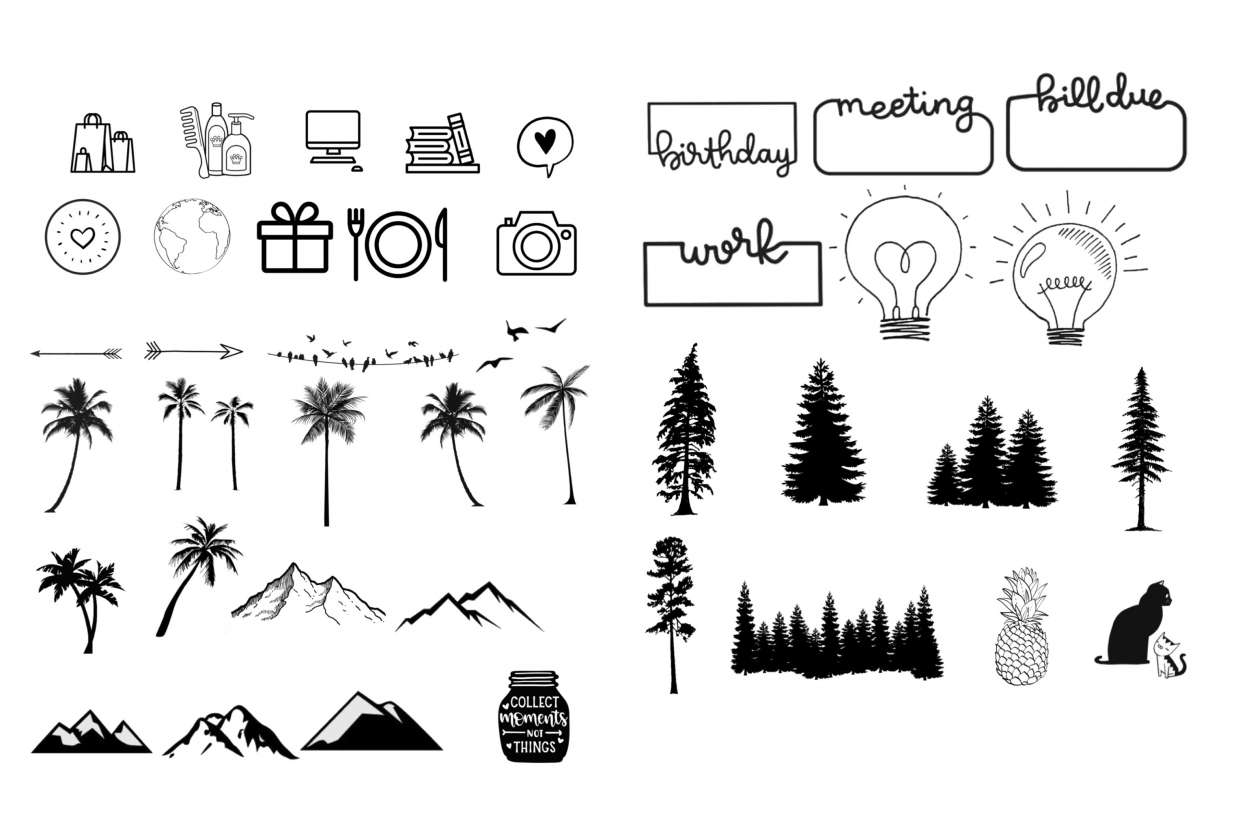 Here we have an assortment of different Procreate stamps that will make you fall in love at first sight. These stamps include cute objects such as books, mountains, pine trees, fruits, cats, shopping bags, and much more.
Stamp Something Magical with These Procreate Stamp Brushes!
Bringing unique and captivating images into your work has never been easier with this range of stamp brushes for Procreate. With so many different Procreate stamps, you have everything you need at your fingertips to create something truly amazing.