30+ Best Wedding LUTS (Free & Pro) for FCPX + Premiere Pro
The video footage you capture on a wedding day with the bride and groom in stunning locations is beautiful on its own. But with some adjustments and enhancements, you can make them look even better.
LUTs (lookup tables) are a great tool you can use to achieve that goal. They allow you to adjust colors, improve lighting, and optimize video footage with just a few clicks.
Today, we're bringing you some of the most amazing wedding LUTs you can use to color grade to enhance your wedding video footage and make them look more professional.
LUTs are actually a multipurpose tool. They are compatible with almost all modern video editing and graphics editing apps. So you'll be able to get a lot of use out of these LUTs. Be sure to save all of them in your collection.
Download thousands of versatile Final Cut Pro templates, logo stings, openers, slideshow templates, lower thirds, and more. From $16 per month, get unlimited access to a growing library of over 2,000,000 Final Cut Pro templates, design assets, photos, videos and more.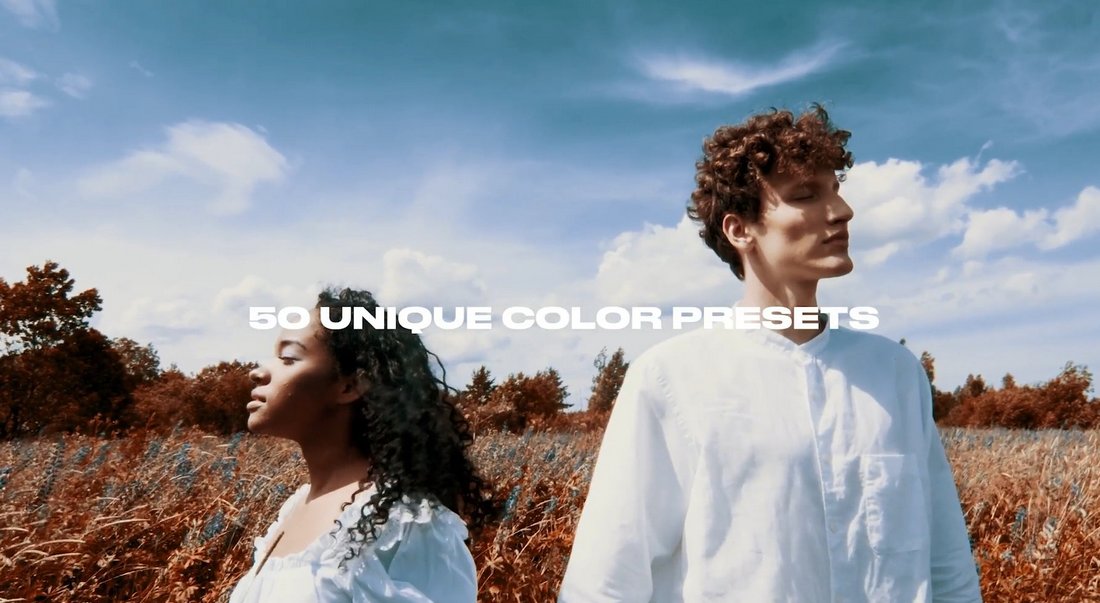 Colorify is a complete bundle of LUTs designed for enhancing your wedding videos. It has 50 different LUTs for adding different types of filters and color looks to your videos. The LUTs are compatible with Premiere Pro and basically any other video editing software.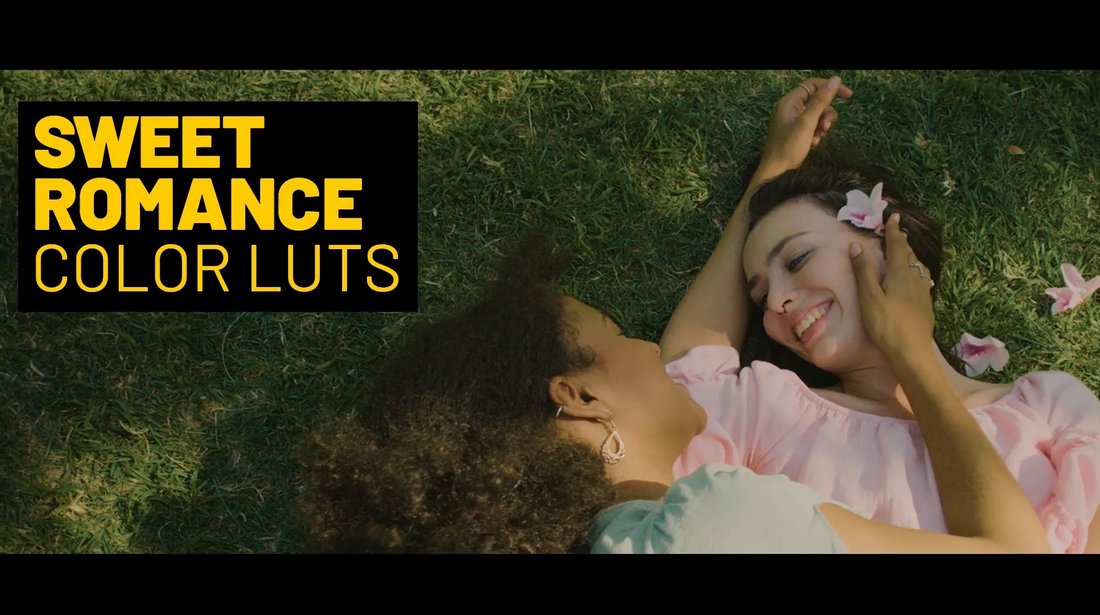 This is a collection of sweet and romantic LUTs that you can use to make your wedding videos look more magical. There are 20 different LUTs in this pack with various styles of color looks. You can use these to enhance your photos too.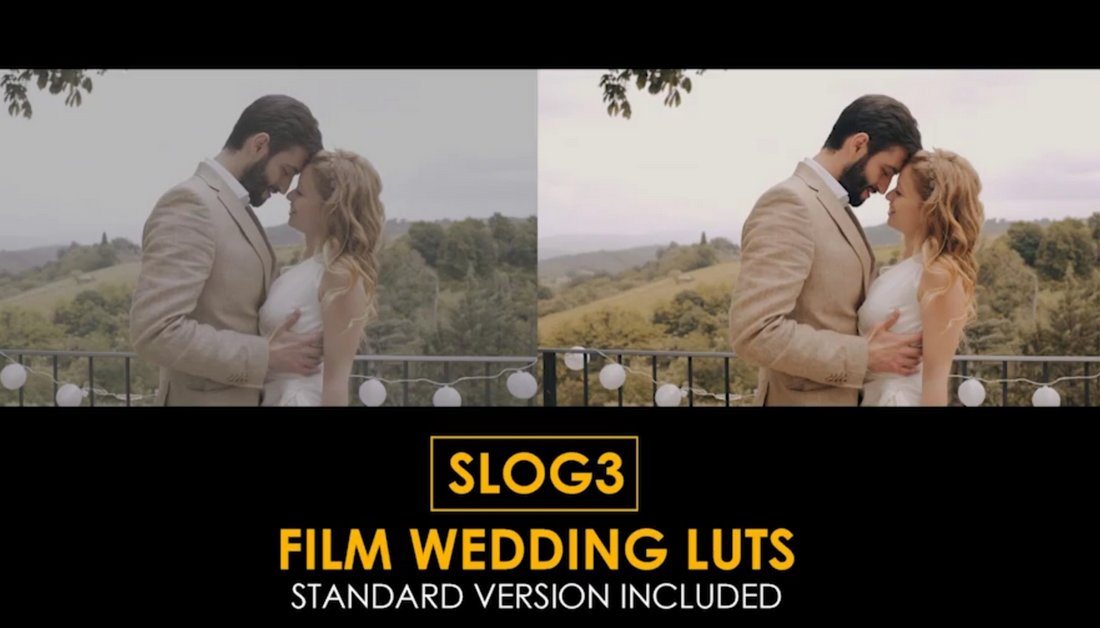 This bundle of LUTs for Final Cut Pro is designed with Sony Slog3 footage in mind. S-log3 footage is the ideal choice for color grading. And with these LUTs, your job will become much easier. There are 25 Sony Slog3 LUTs and 25 Rec 709 LUTs in this pack.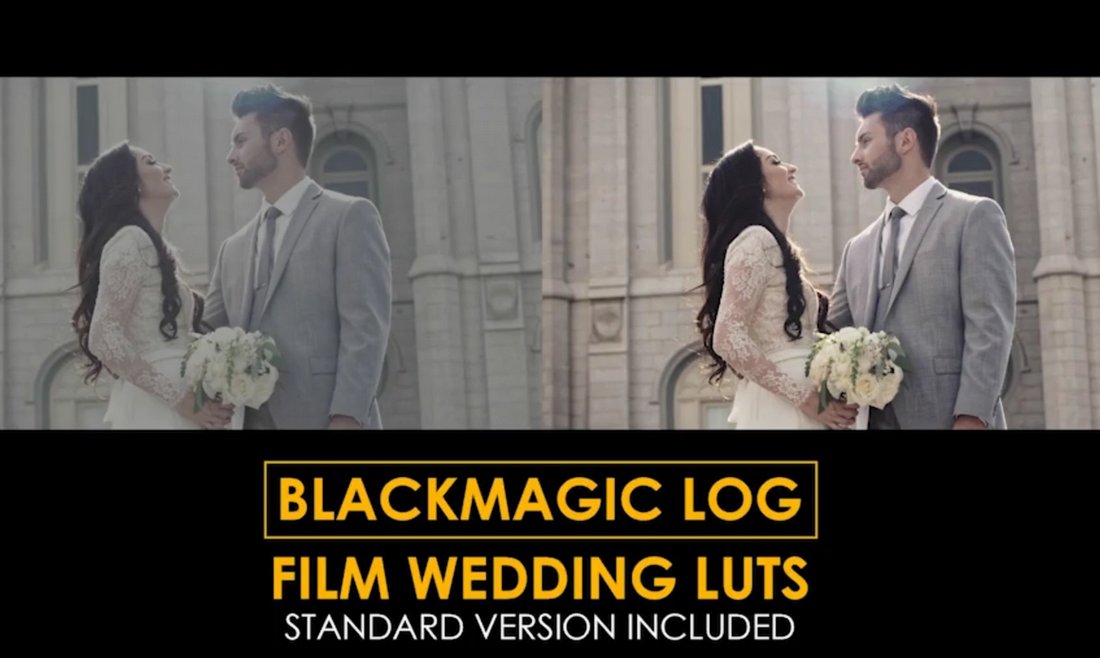 Same as the previous bundle of LUTs, this pack is designed for enhancing footage taken with Blackmagic cameras. They are ideal to use with Blackmagic Log footage. And for enhancing all types of wedding videos. There are 25 LUTs included in the bundle.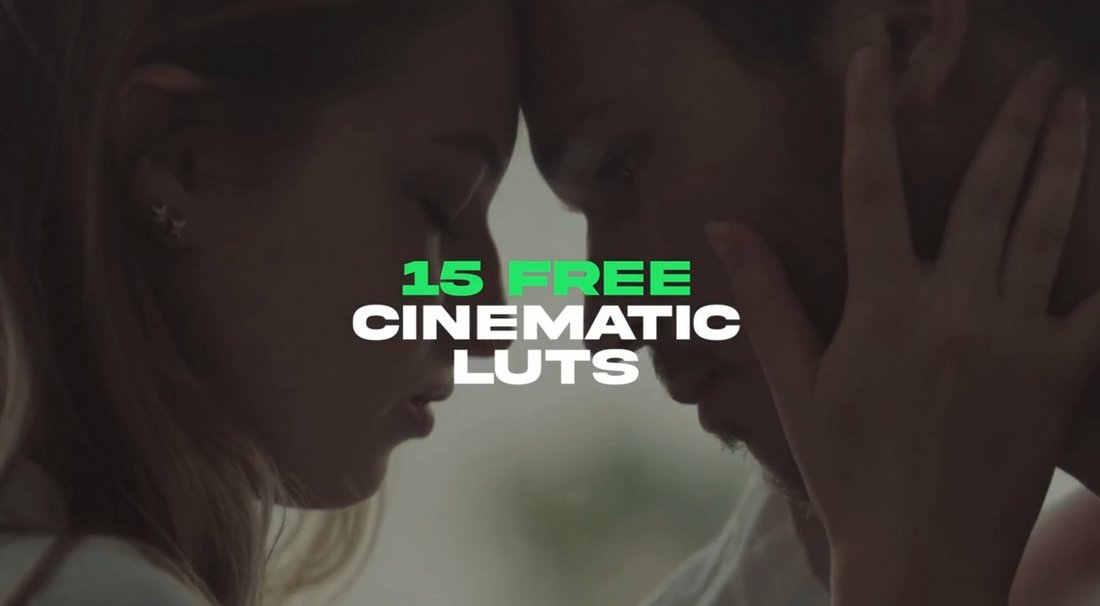 This is a free bundle of LUTs for Premiere Pro. It includes 15 different LUTs you can use to improve various types of videos, including wedding videos, social media clips, and YouTube videos.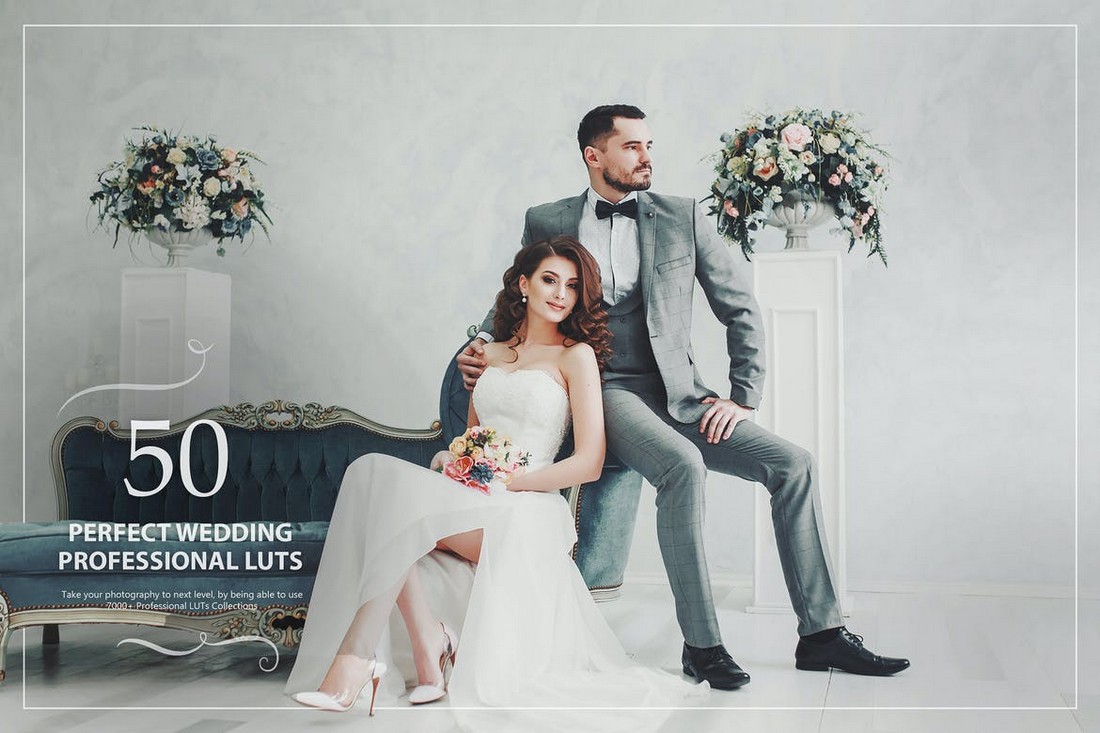 LUTs are great and you'll instantly fall in love with each and every one of them. But you can't use the same LUT with every video you make. With this wedding LUTs bundle, you won't have to. It comes with 50 different LUTs you can use to easily enhance all kinds of wedding video footage. They are color grading LUTs that are compatible with both video and graphics editing software.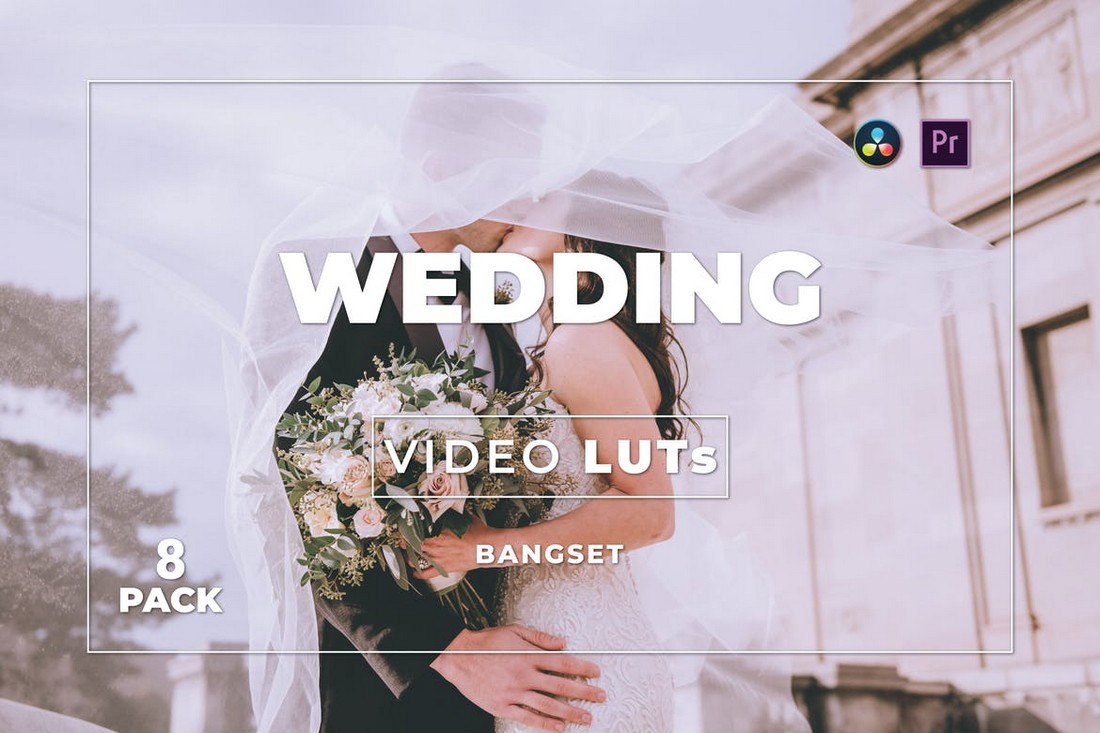 If you're new to wedding video editing, you will spend a lot of time learning from the professionals. What if you could copy some of the color grading techniques used by professionals without stealing? With this LUTs pack, you can experiment with 8 unique wedding video color grading styles used by professionals. It's compatible with all popular video editing apps.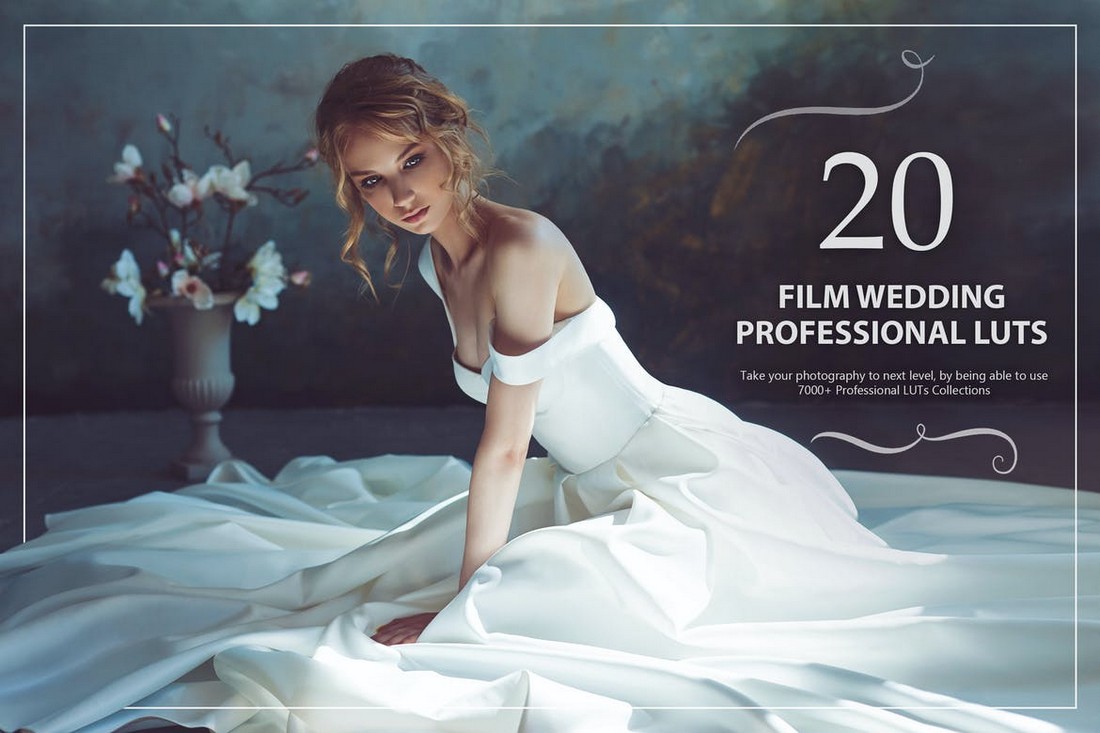 LUTs can also help give your wedding videos a beautiful cinematic feel. To make them look as if it's a scene from a Hollywood movie. This collection will help you achieve that same look almost instantly. There are 20 film LUTs in this bundle that is designed to give a cinematic look and feel to your videos.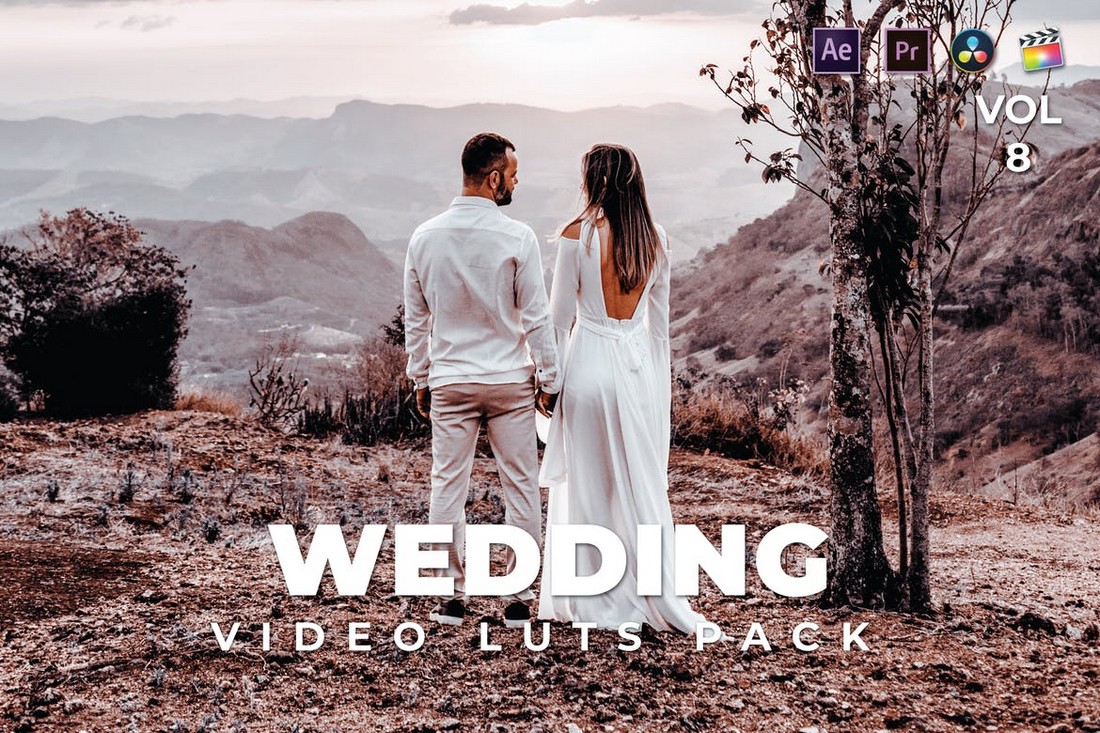 Color grading outdoor wedding video footage can be a tricky process. Mainly because you don't always get to work with the ideal lighting conditions. This means more work in post-processing. This bundle includes 5 unique LUTs that will help make that task easier for you. These LUTs work with all video editing software and are fully customizable.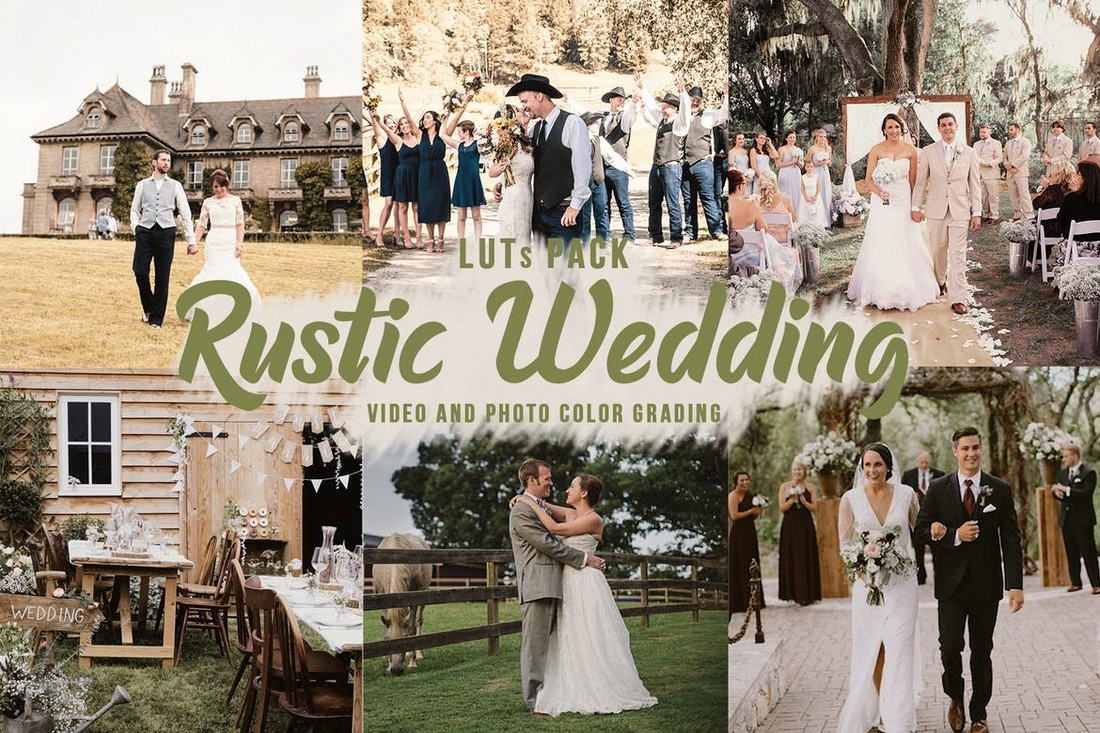 The rustic look is a popular effect used in wedding videos and photos to create a classic vintage feel. The washed-out colors and the filters used in this effect create a beautiful atmosphere for wedding videos unlike any other. Use this wedding LUTs pack to create that same rustic look for your videos. There are 11 different LUTs to choose from.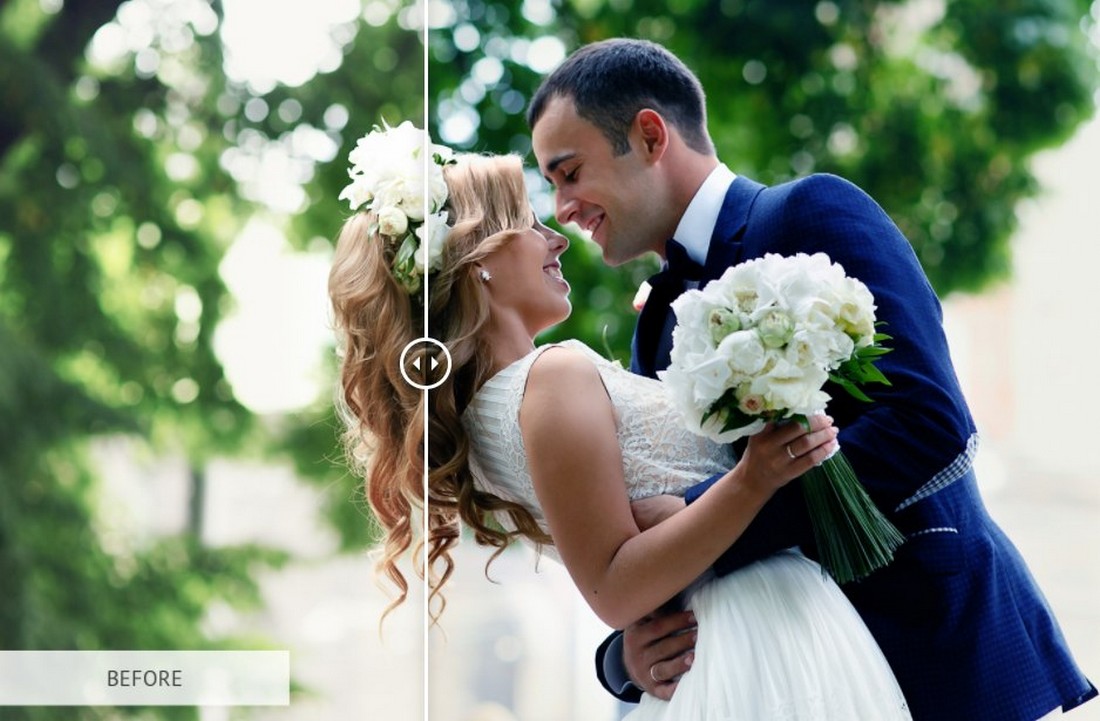 If you're looking for a simple LUT to apply a subtle color grading effect, this is the perfect choice for you. This LUT is free to download and allows you to optimize the brightness and lighting without effort.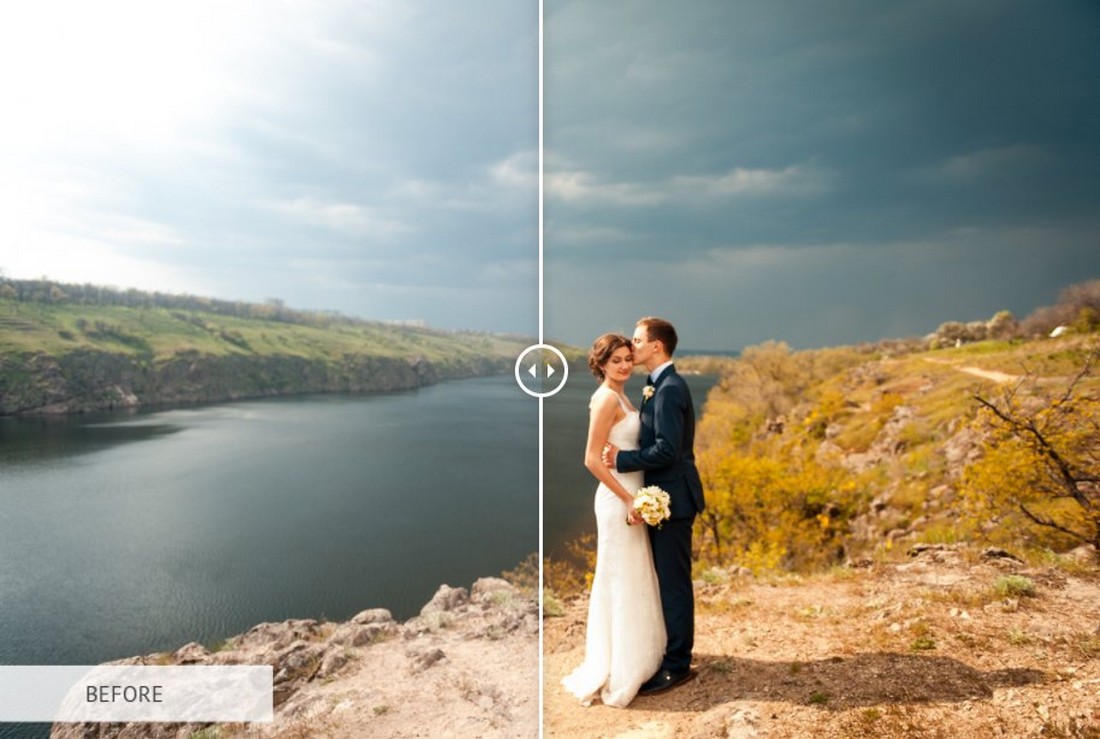 Another free LUT you can use to add a beautiful golden effect to your wedding videos and photography. This LUT can be customized to adjust its intensity as well.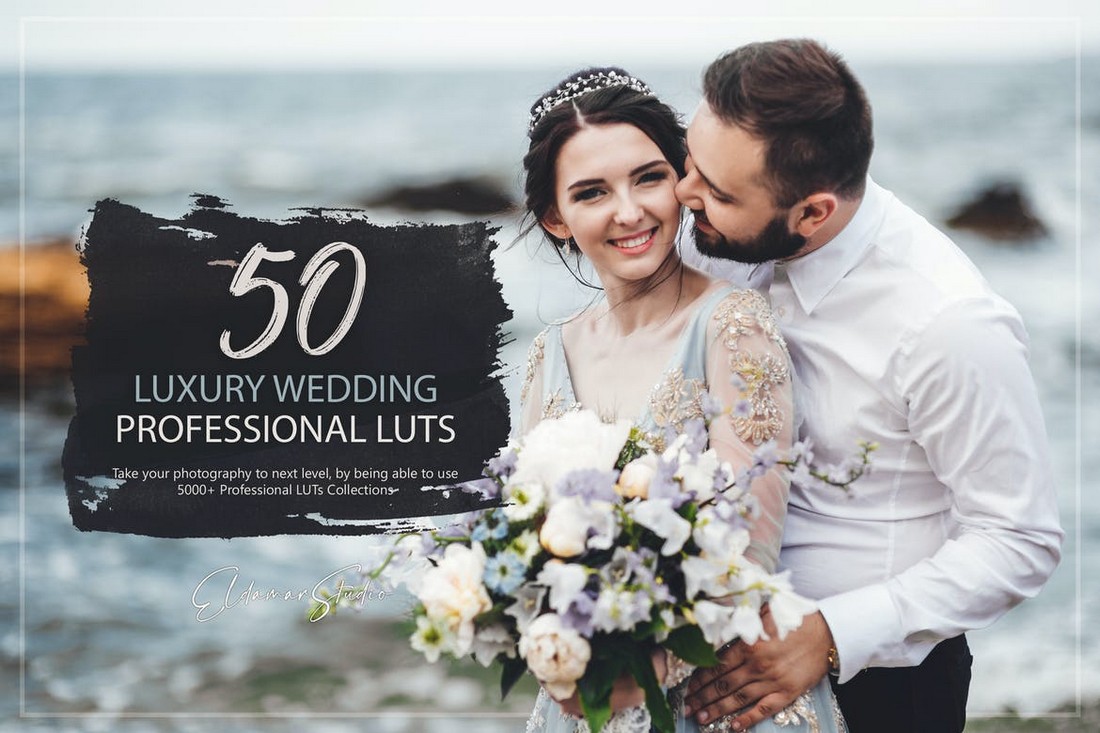 If your clients asked for you that posh wedding look for their videos, this LUTs pack will definitely come in handy. It includes 50 LUTs that are designed to make all the right adjustments to create a luxury look and feel for wedding videos. You can also make adjustments and edit the intensity of this effect to your preference with color controls.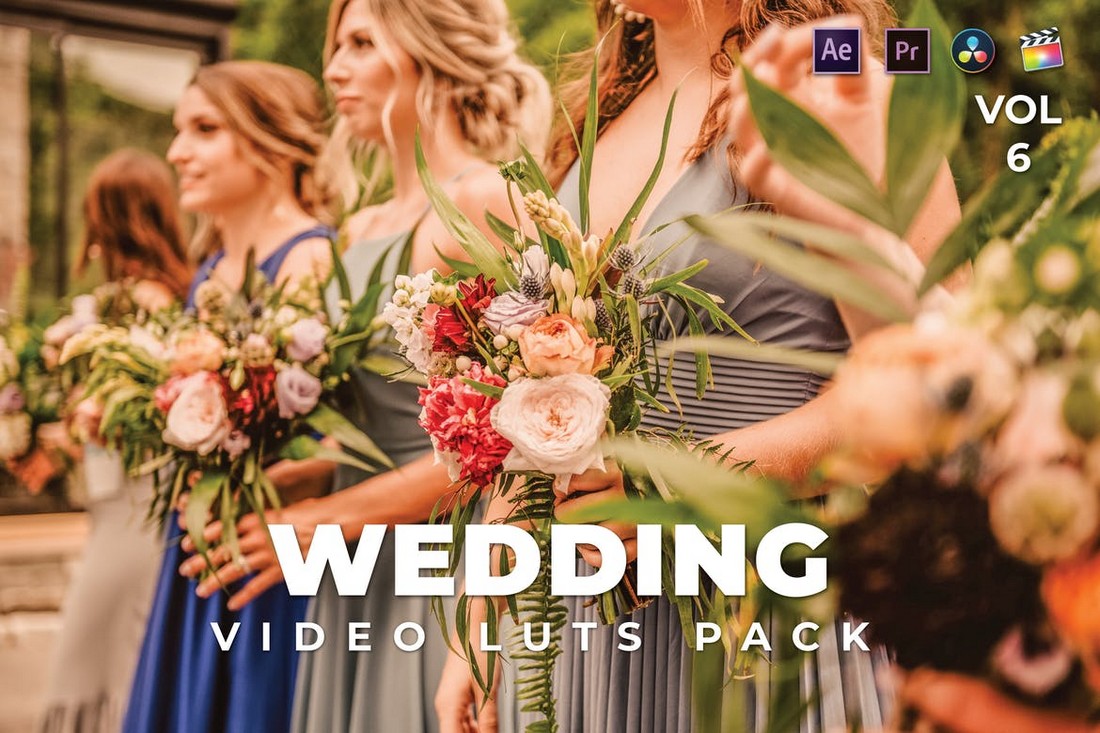 Professional wedding videos usually have a beautiful golden look that makes the event look magical. With these LUTs, you can apply a similar filter to create that same effect. There are 5 unique LUTs in this bundle that are compatible with Final Cut Pro, After Effects, and many other video editing apps.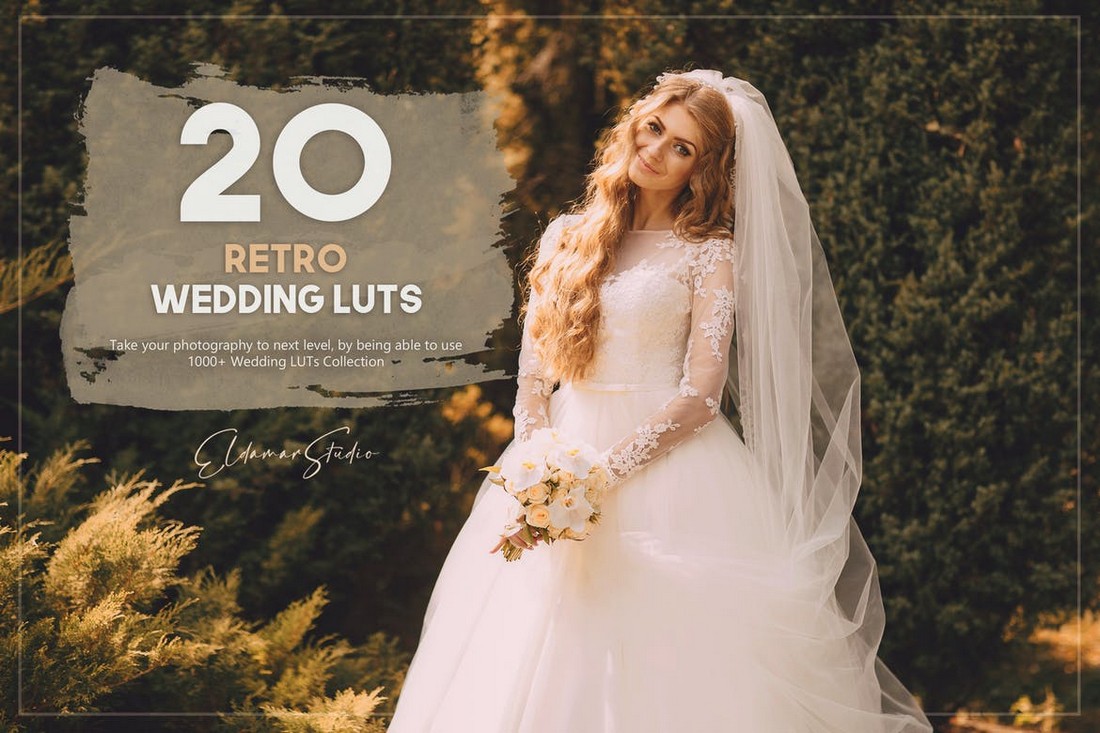 You can create the perfect retro wedding look with this collection of LUTs. These LUTs are much more than just retro filters. They also optimize many different color and lighting settings to create a real retro look for your videos. There are 20 different LUTs in this bundle that are compatible with all popular video editing apps.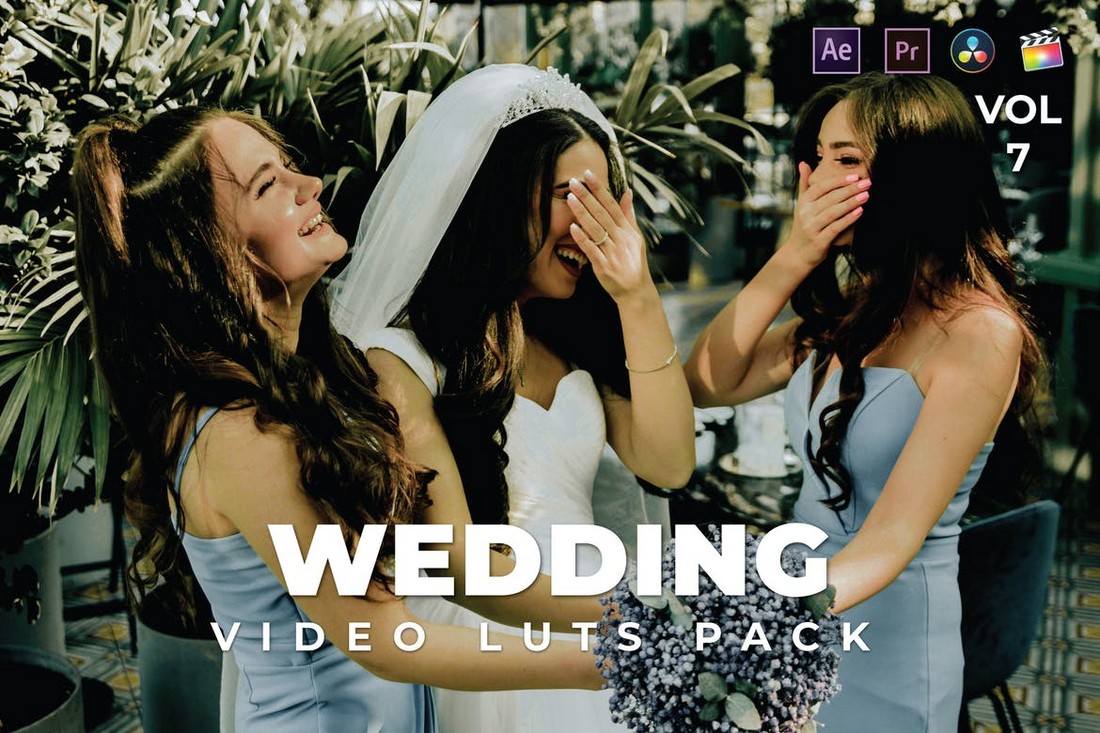 Creating a consistent look in your videos when compiling footage shot in different locations can be tough. But with the right LUTs combination, you can create a beautiful effect that will make wedding videos look more consistent. This pack of LUTs is designed to achieve that goal. There are 5 unique LUTs in this bundle.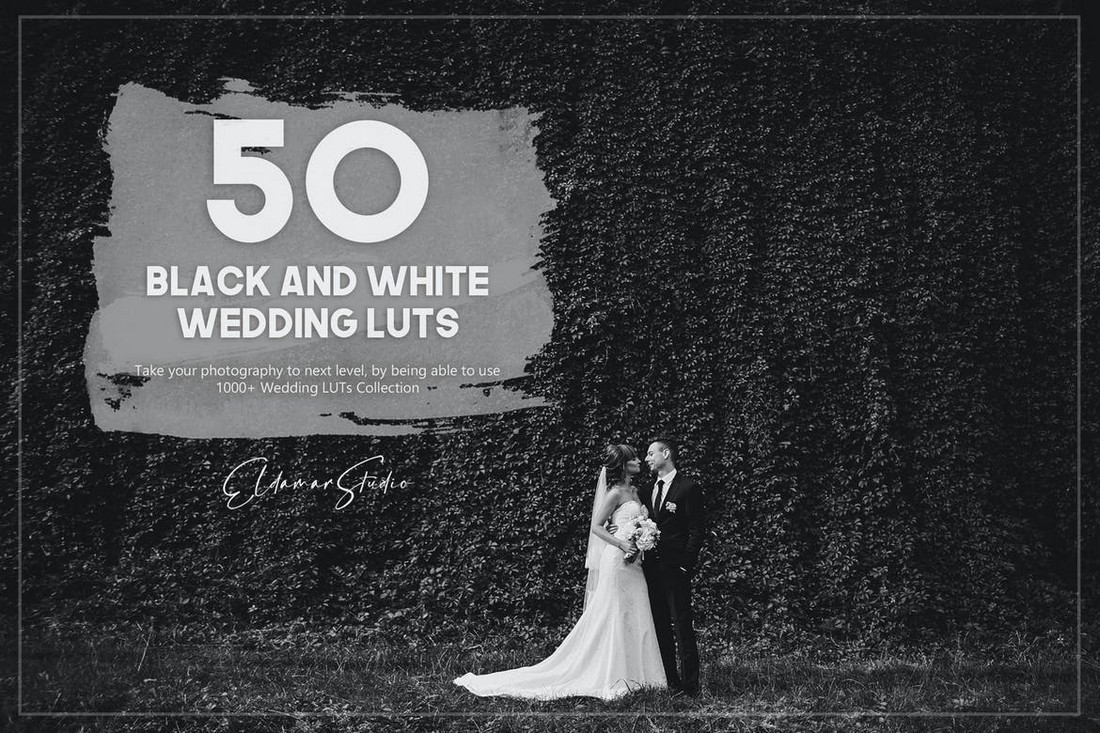 When it comes to creating black and white effects, there are so many different styles you can choose from. There are just so many versions of B&W effects you can try. This bundle of wedding LUTs is proof of that. It includes 50 different styles of black and white effects you can use in your wedding video editing process.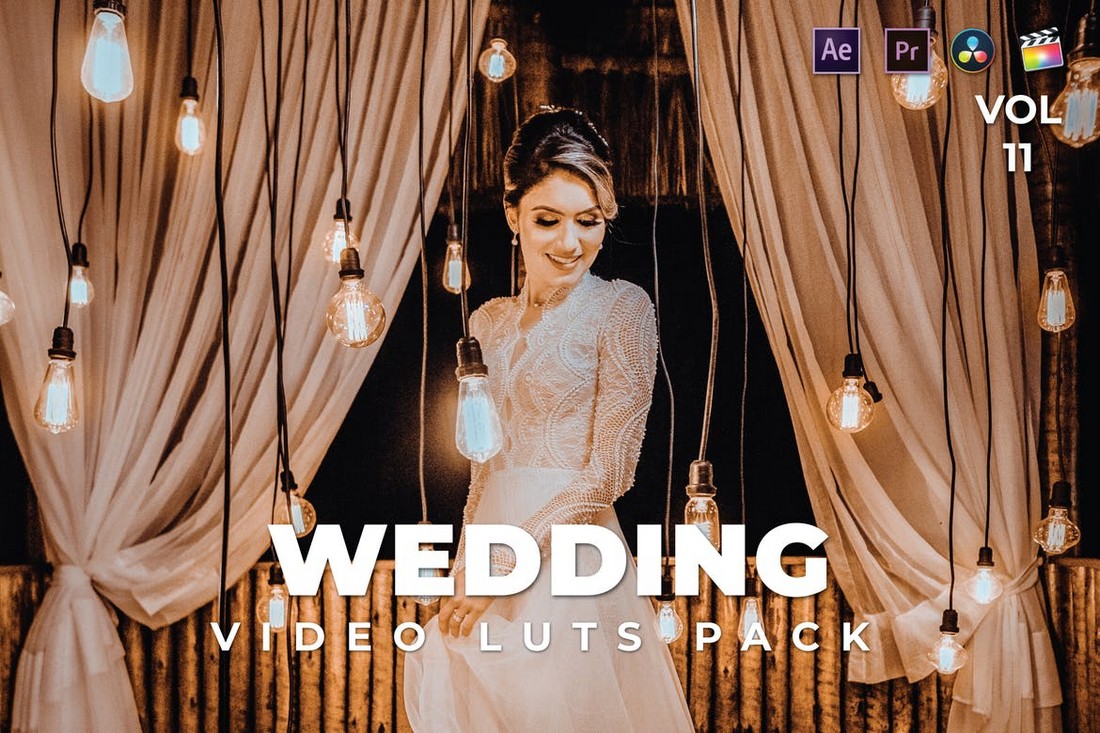 If you want to add a beautiful orange and teal look to your wedding videos, be sure to grab this bundle of LUTs. It features 5 professionally crafted LUTs you can use to add a creative filter that will completely transform the look of your videos. These LUTs are also easily customizable so you can adjust them to match your video footage.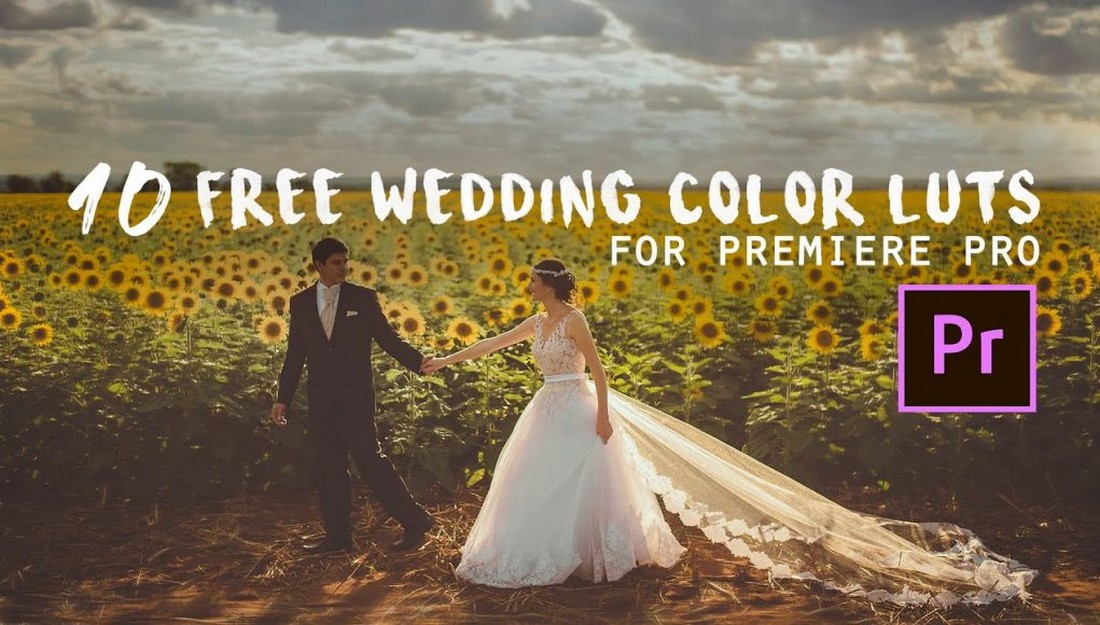 A collection of 10 color grading presets for wedding videos. This bundle is completely free to download and it includes presets for improving wedding videos in Premiere Pro.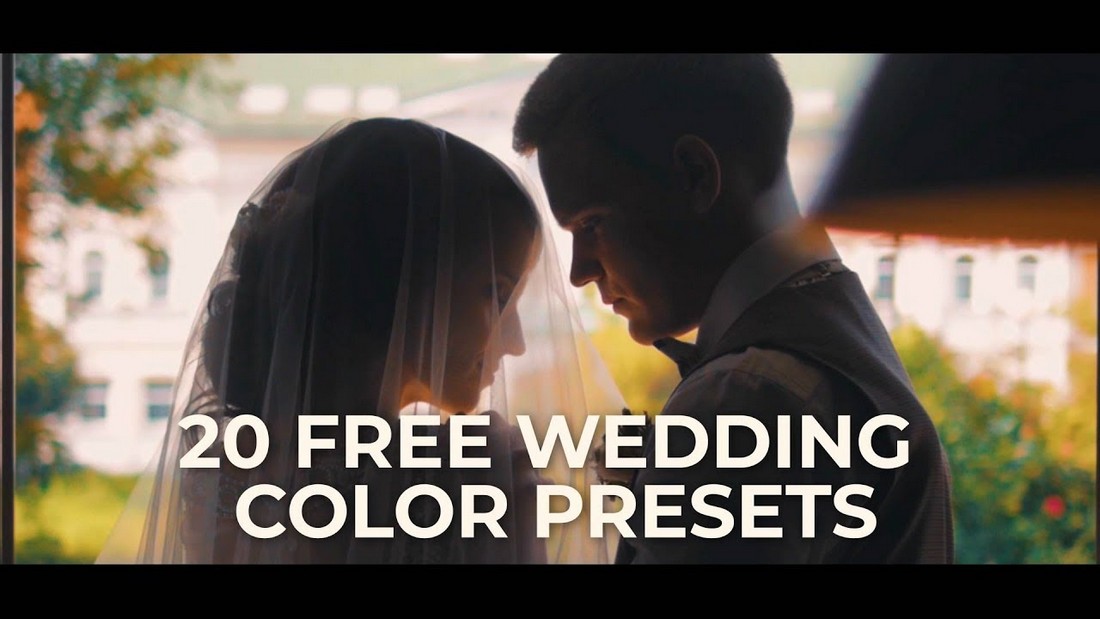 Download this wedding LUTs bundle for free to instantly enhance your wedding videos. It includes 20 LUTs color grading presets for Premiere Pro.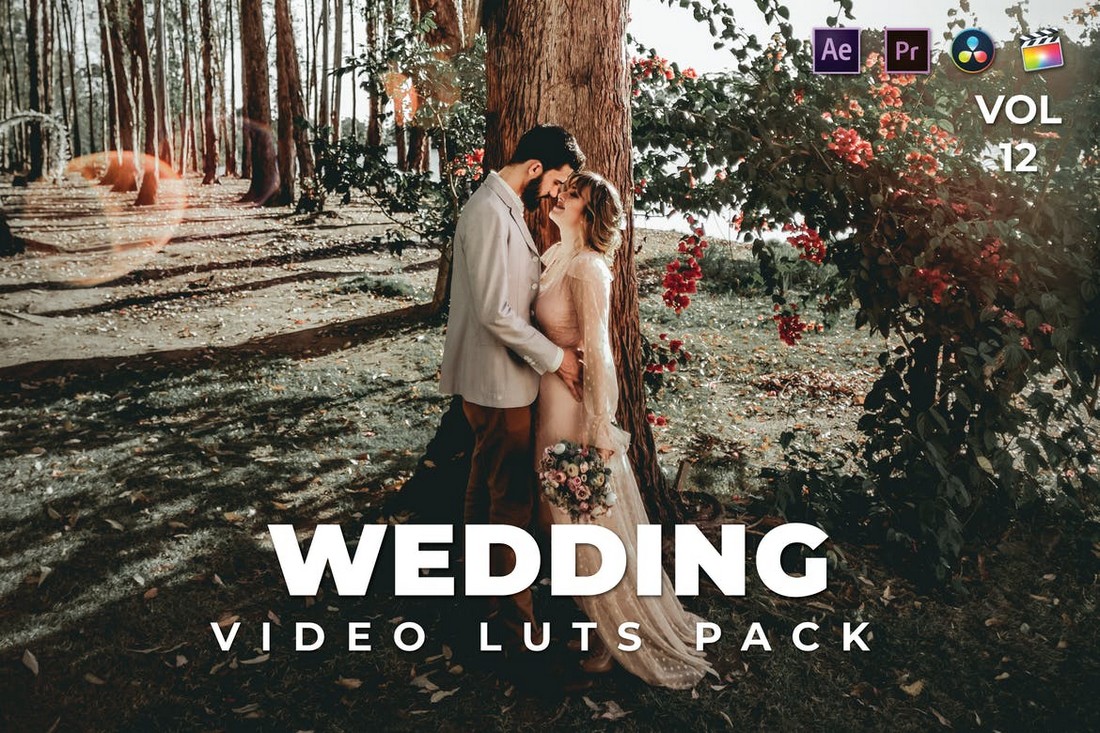 You can create a unique and trendy effect that highlights specific colors in your videos using this LUTs pack. It allows you to apply filters that add a moody look to outdoor wedding footage. The bundle includes 5 LUTs that work with Final Cut Pro, Premiere Pro, and DaVinci Resolve.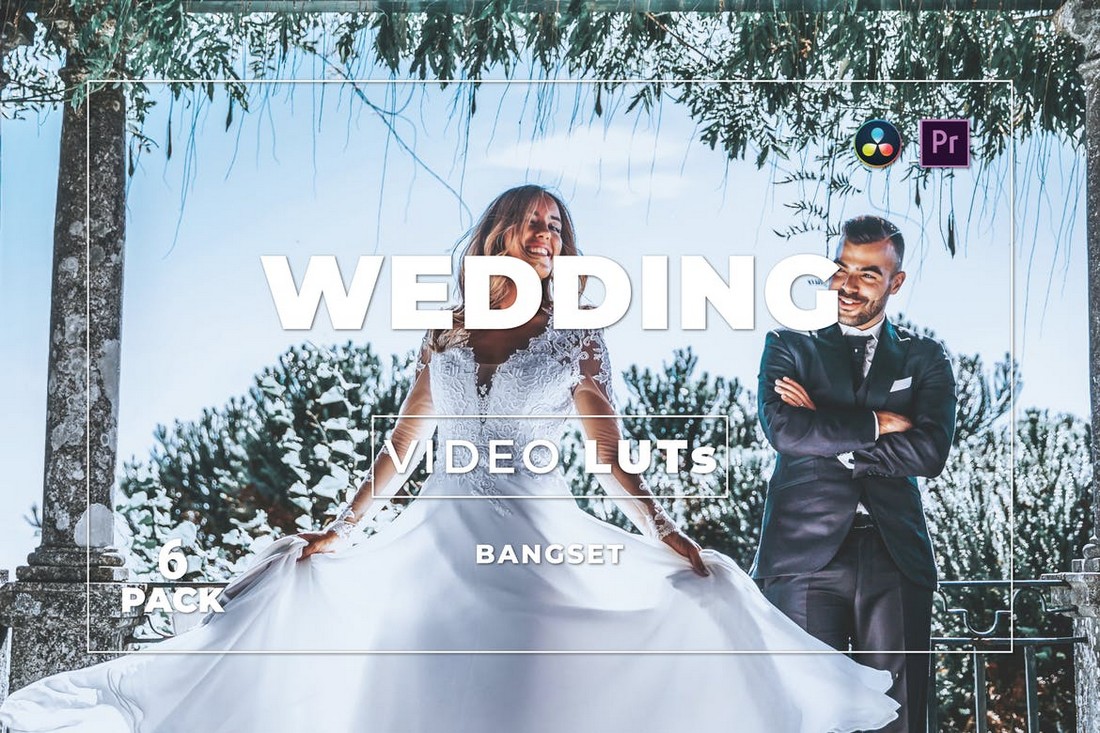 With this wedding LUTs bundle, you can create more of a clean and modern look for your wedding videos. There are 10 LUTs in this pack that are compatible with Premiere Pro and DaVinci Resolve. You can use them to adjust lighting, color grade, and optimize video footage to look more professional.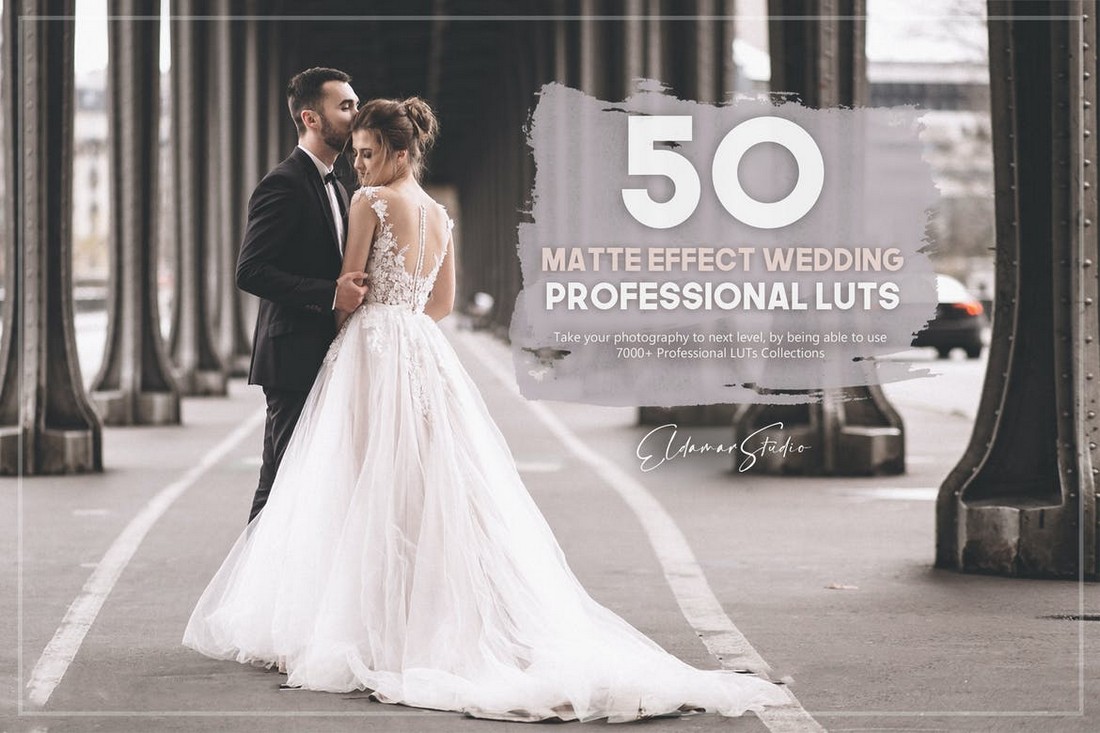 The matte look is a popular effect used in wedding photography. This LUTs collection allows you to experiment with that same look for your wedding videos. It includes 50 LUTs so you'll have plenty of choices. The LUTs are easily customizable and works with any video or photo editing app.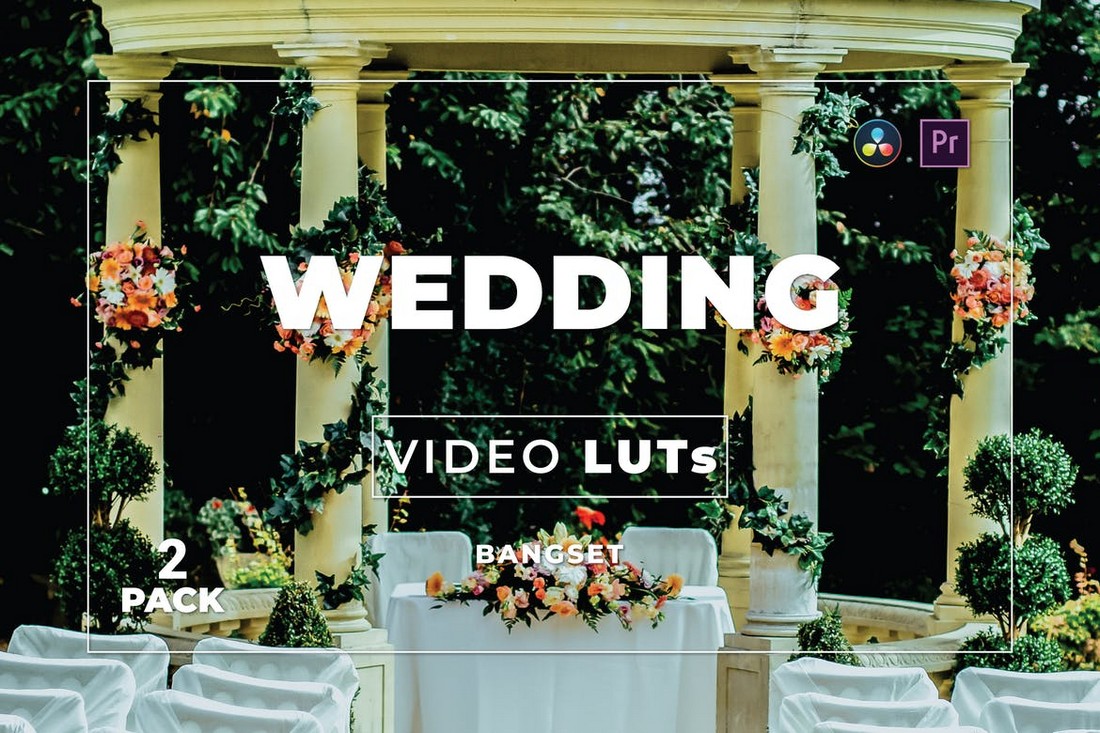 This bundle of LUTs comes with 10 different color grading presets for applying a clean and elegant look to your videos. There are presets for both outdoor and indoor footage. You can also adjust and customize the effect to your preference.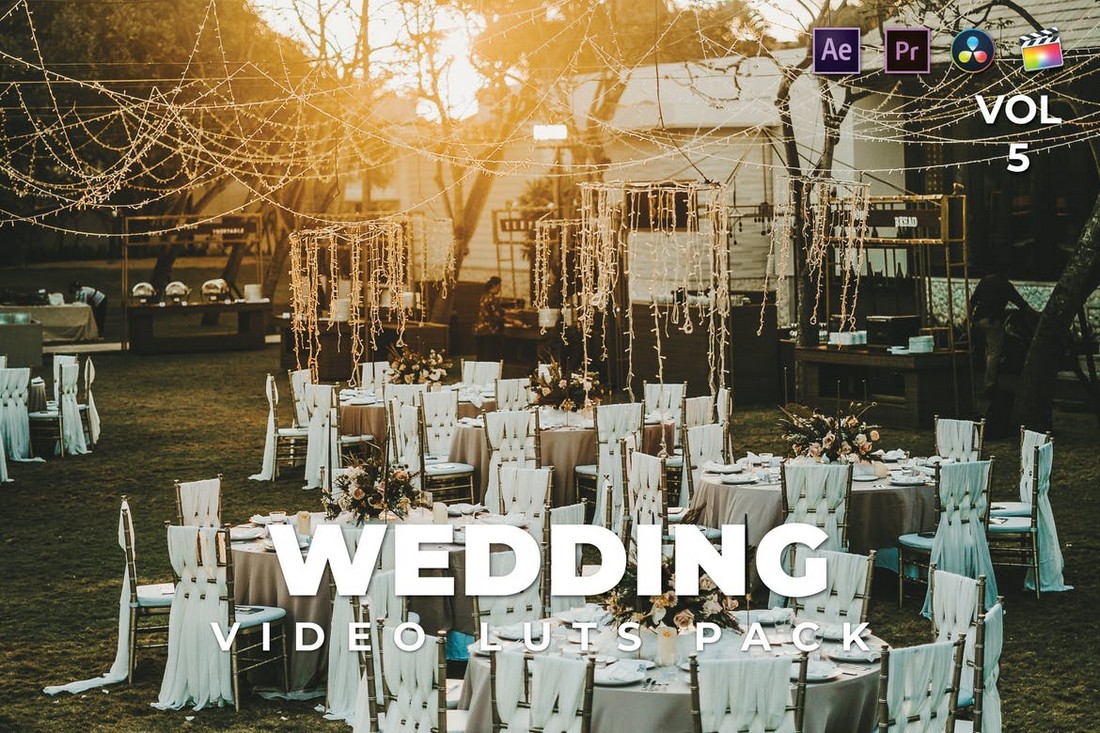 A collection of LUTs especially optimized for outdoor wedding videos. These LUTs are created to enhance the lighting and colors to give a subtle rustic feel to your wedding footage. It includes 5 different LUTs.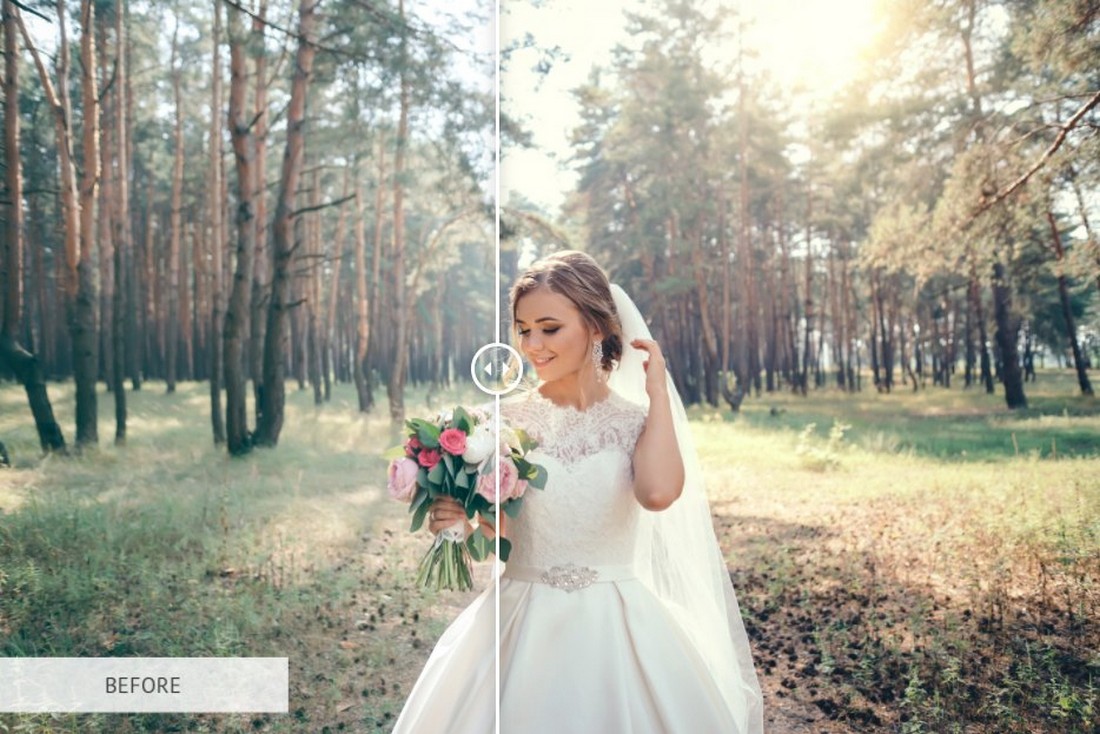 This wedding LUT is perfect for optimizing outdoor wedding videos. It allows you to enhance the colors and lighting to create a truly professional look.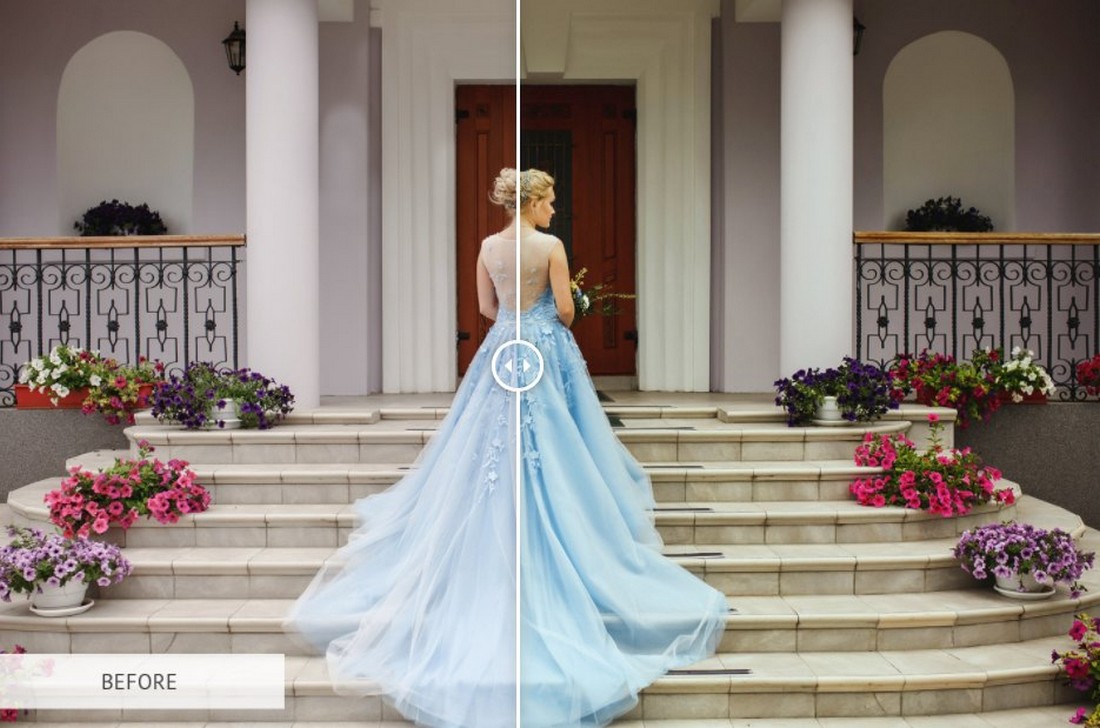 If your wedding photos or videos look too bright, this LUT will help adjust the lighting to create a darker and moody look. The effect is customizable as well.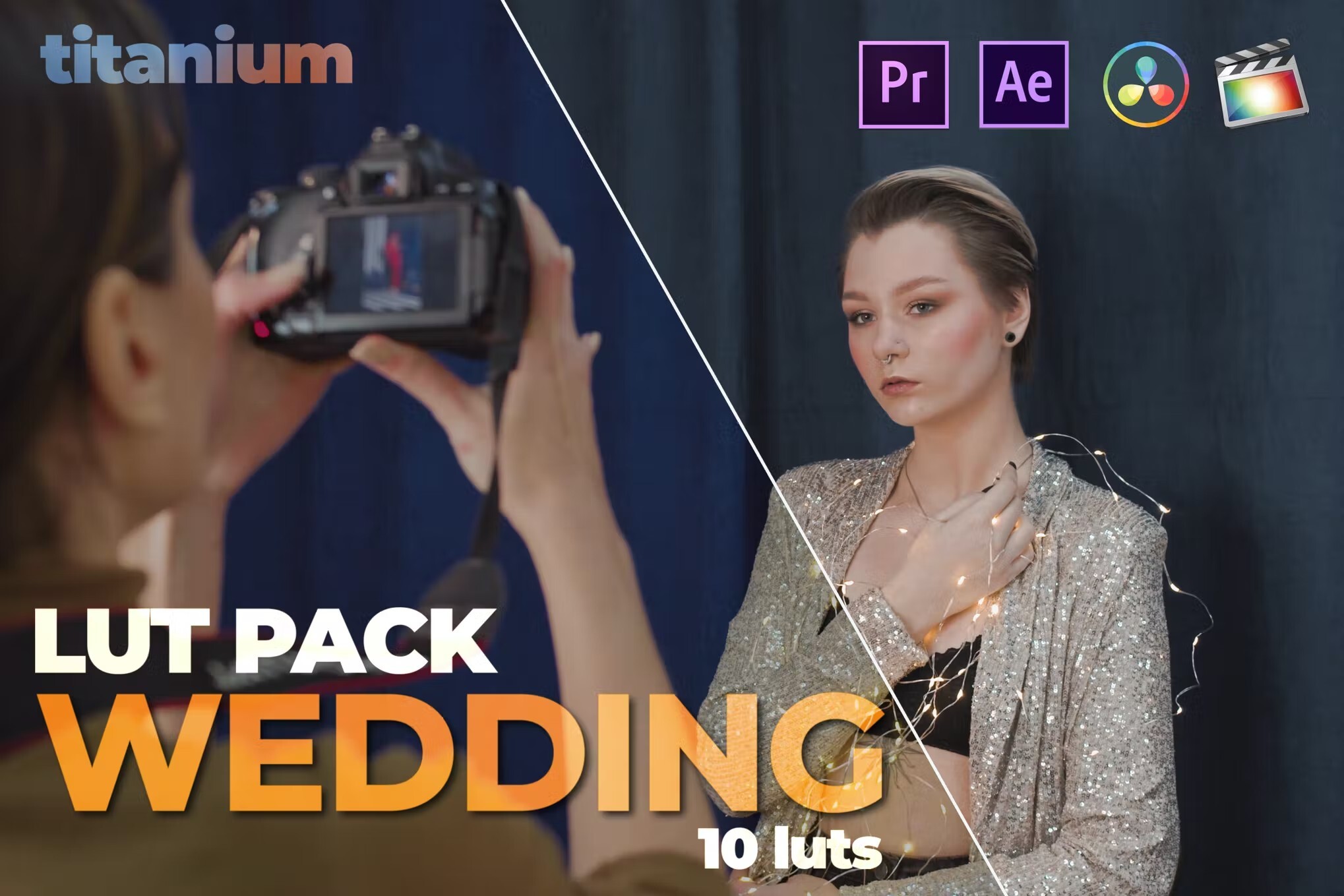 Creating a sense of nostalgia, these wedding LUTs and presets also protect skin tones, so you can produce photos with a boho style, without washing out the guests. There are 10 options in the bundle for you to choose from.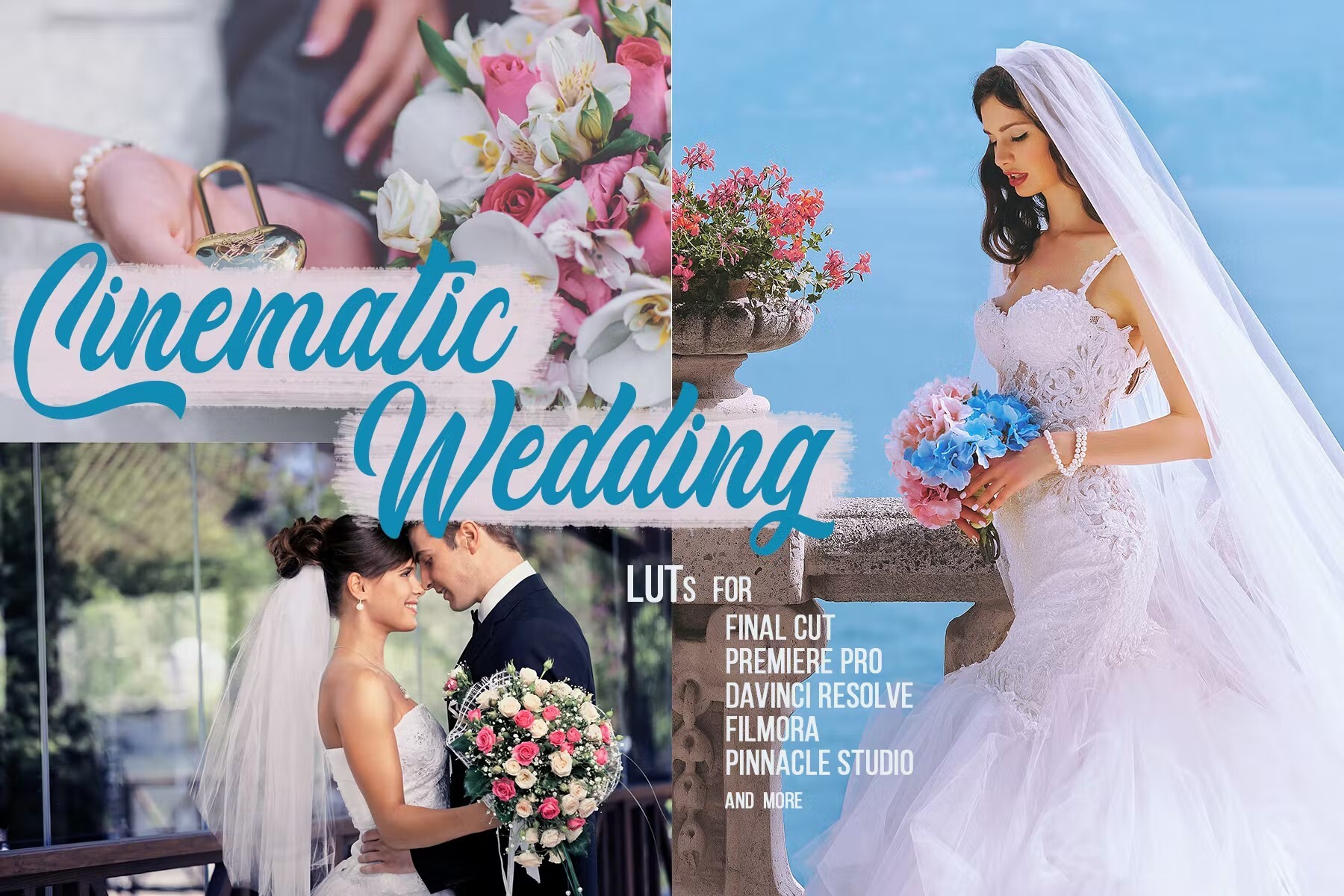 A professional colour edit awaits you with this pack of 7 presets for wedding photographs. Designed to work on any size photograph, the presets don't adjust your white balance but work with colour, exposure contrast and so on, in a non-destructive way.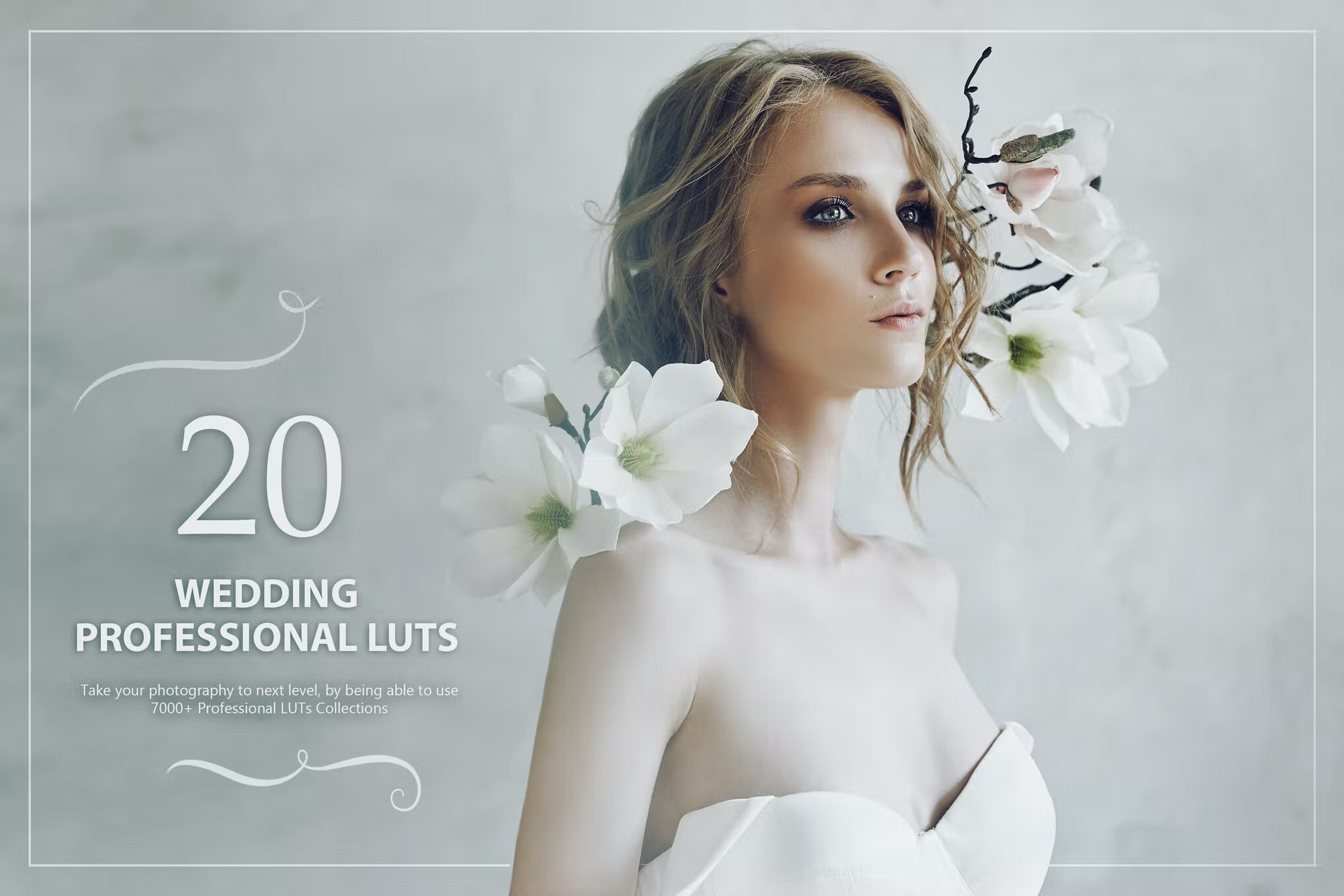 Barefoot beach, classically chic, evening elegance and winter warmth are the 4 categories that make up this wedding preset bundle, each with 20 LUTs. Give your wedding photos a light, airy look that keeps white dresses white.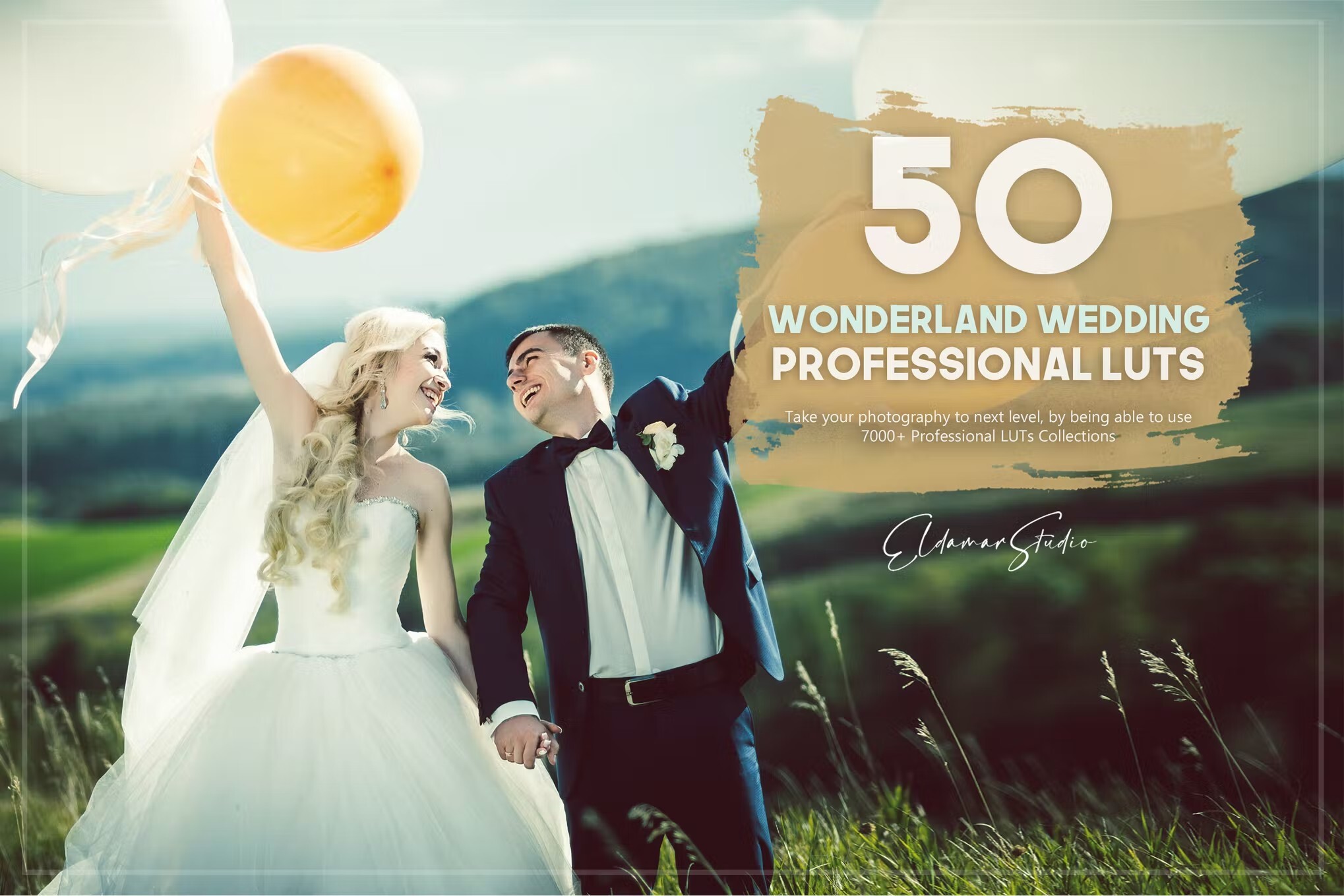 You're sure to find something you love in this huge set of 50 Wedding Lightroom presets and LUTs. The effects range from a 'beach' inspired colour edit, to foliage enhancing colors and even a set of black and white presets too.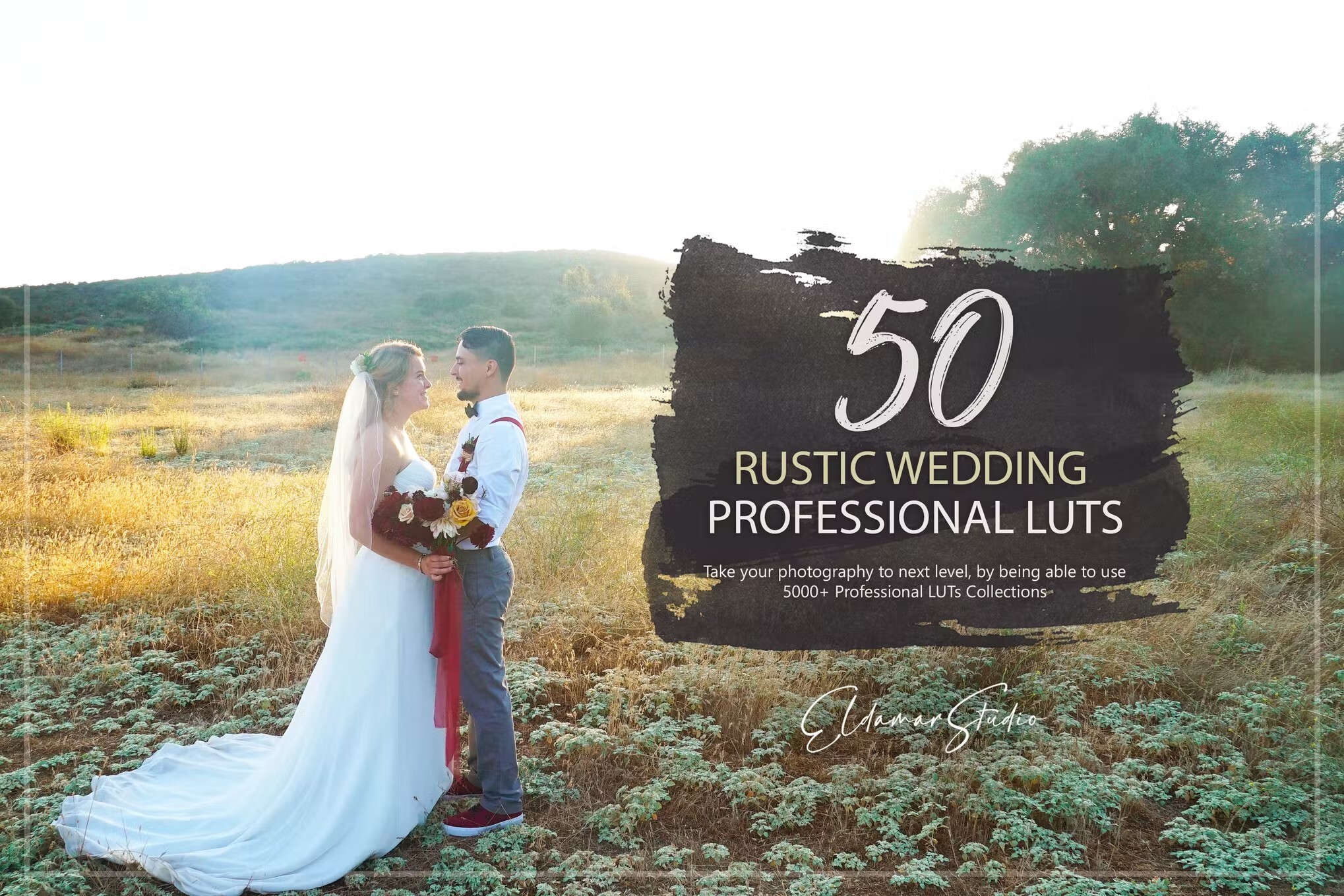 Create a rural, rustic look with these LUTs. The set comes with 11, in cube format with PDF instructions to help you install them in your software. Just adjust the effect to suit your images.
Looking for more? Then you can find more choices in our best LUTs for Premiere Pro collection.