40+ Best Final Cut Pro Effects (Free, Cool Video Effects + Plugins) 2023
Final Cut Pro is a fantastic piece of software for putting together your next big video project. With some of the best Final Cut Pro effects, the software provides an incredible ability to improve the quality of your work.
Yet, despite this, it can sometimes be a struggle to find the best Final Cut Pro video effects out there. With so much of the internet to scour, it's a time-consuming job. It's for this reason that we've decided to sit down and find some of the finest Final Cut Pro special effects and compile a list of items from both premium and free sources.
So, if you're stuck looking for the best that Final Cut Pro has to offer, look no further than our list of the highest-quality Final Cut Pro effects plugins out there right now!
Download thousands of versatile Final Cut Pro templates, logo stings, openers, slideshow templates, lower thirds, and more. From $16 per month, get unlimited access to a growing library of over 2,000,000 Final Cut Pro templates, design assets, photos, videos and more.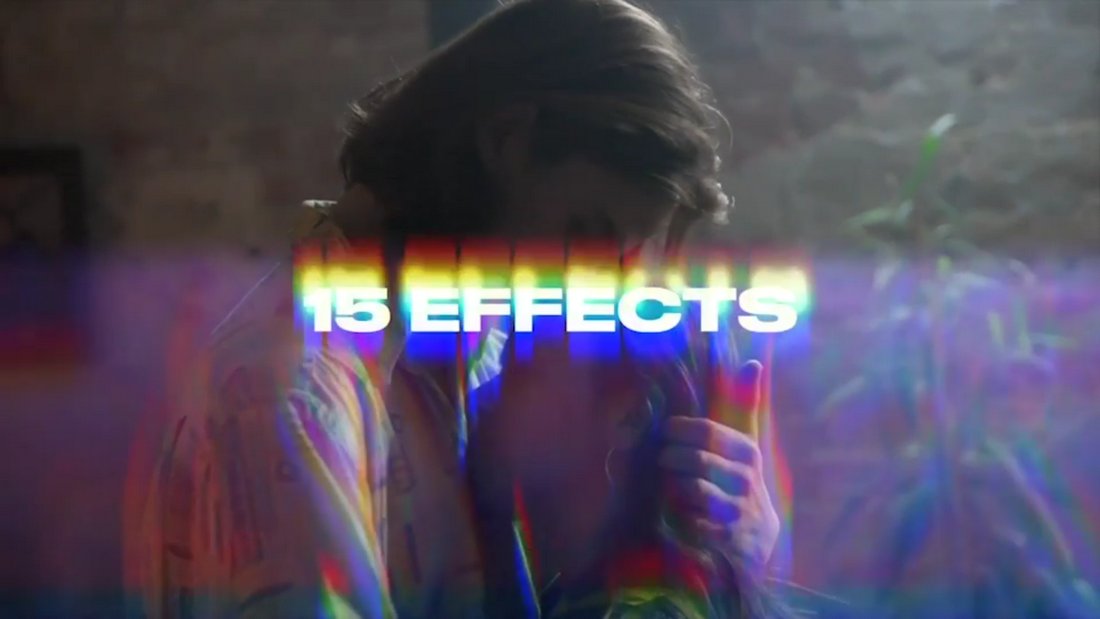 This bundle includes 15 different glowing effects you can use to add a dreamy look to your videos. The effects are available in various styles, colors, and animations too. They are perfect for adding horror and spooky feels too.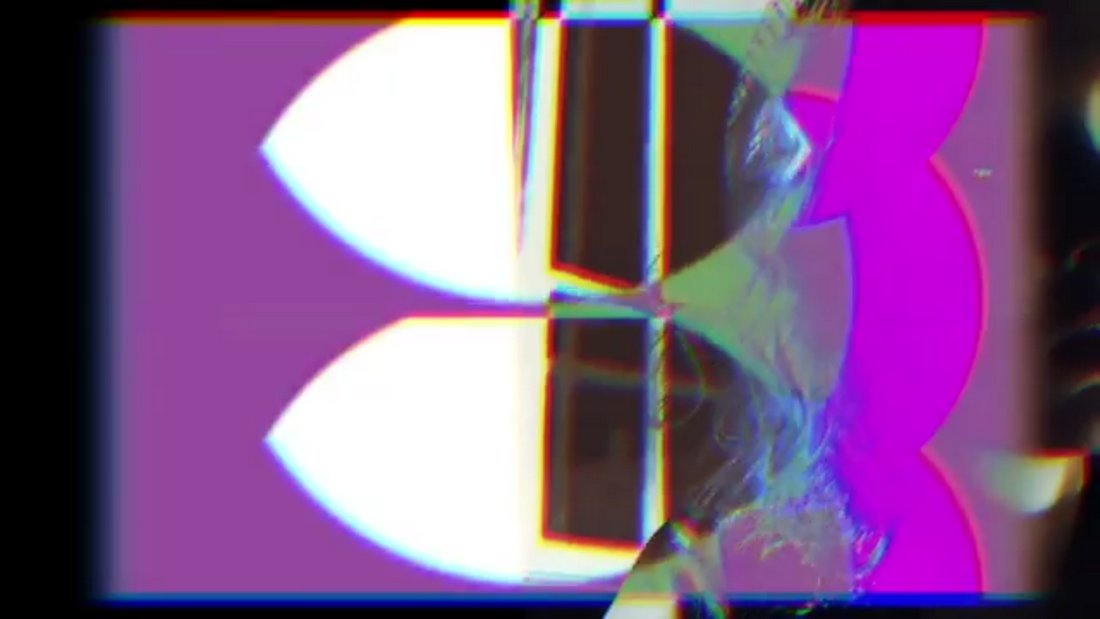 You can use the effects in this pack to create glitching and distorted effects in your videos. They are great for social media promos, retro video effects, intros, and much more. The bundle has several different styles of effects to choose from.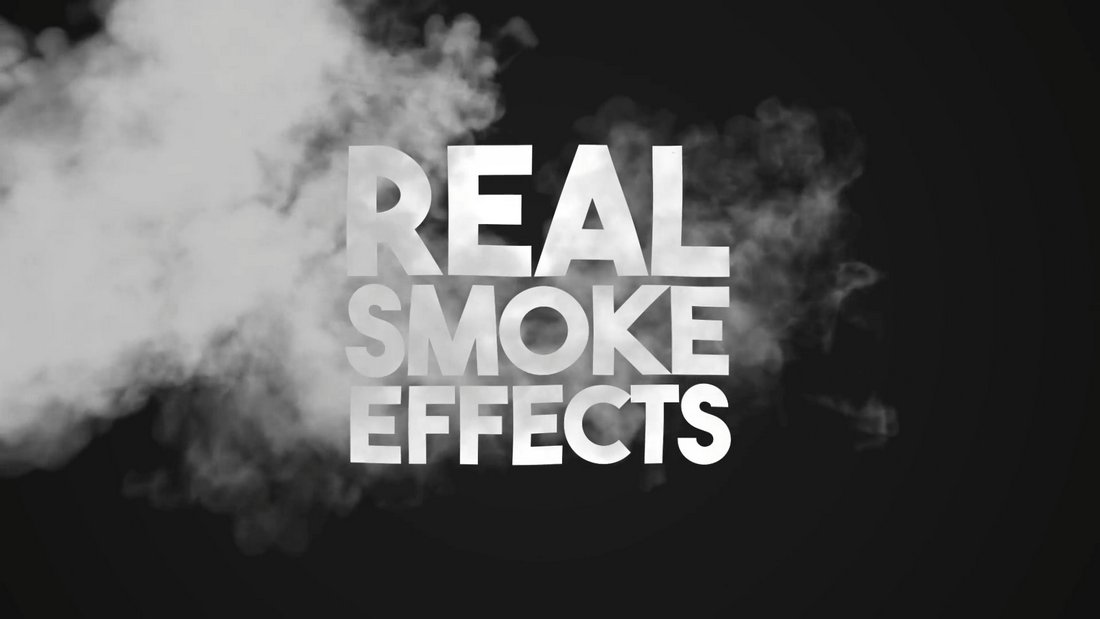 This collection includes many different real smoke effects and animations. With these effects, you can create various types of logo reveals, title animations, transitions, and more. Each effect has unique animations.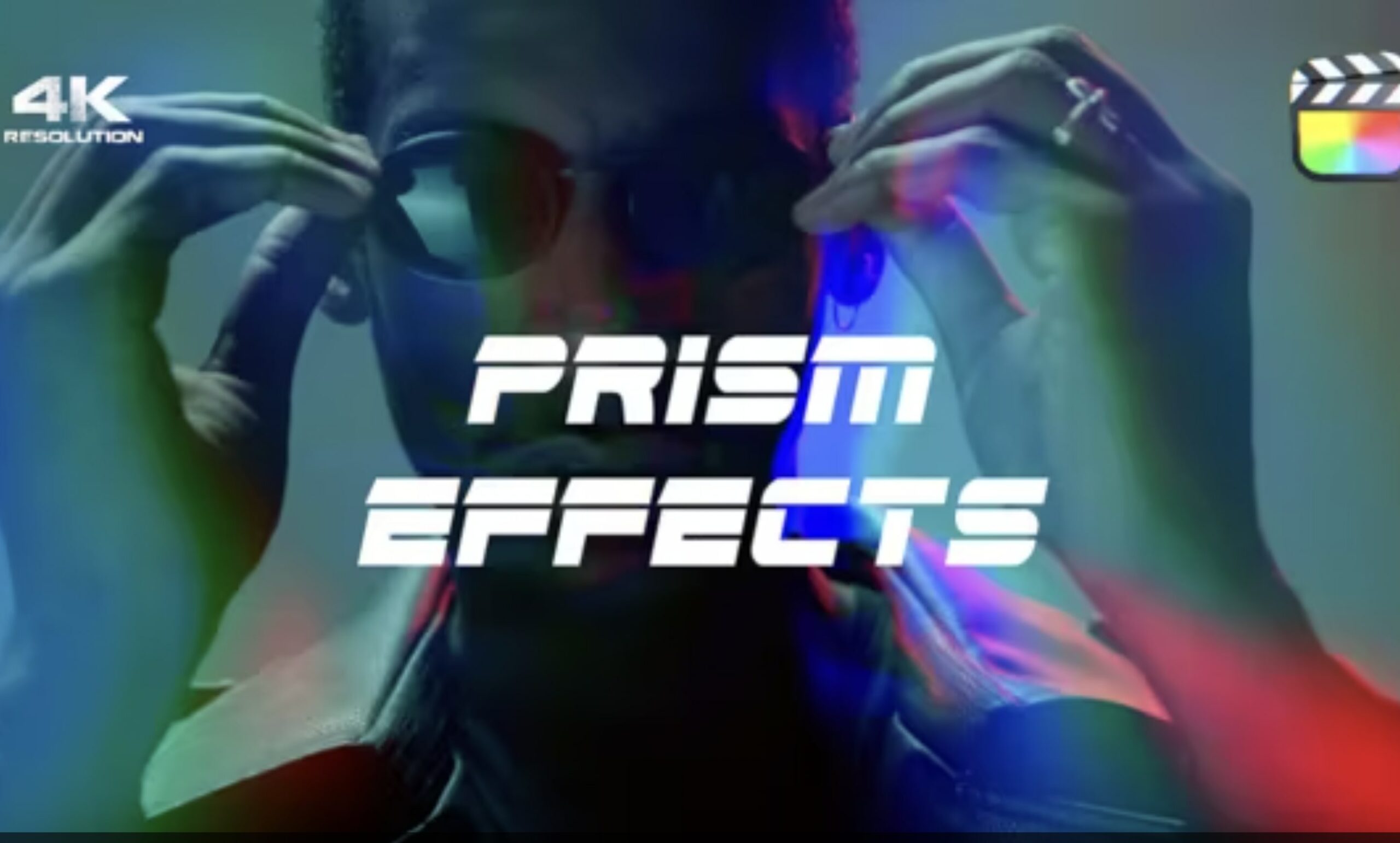 If you're looking to hunt down the best Final Cut Pro video effects, this product is an excellent contender for your cash. It features 10 stylish and modern prism effects guaranteed to make your videos stand out from the pack. Do try it out.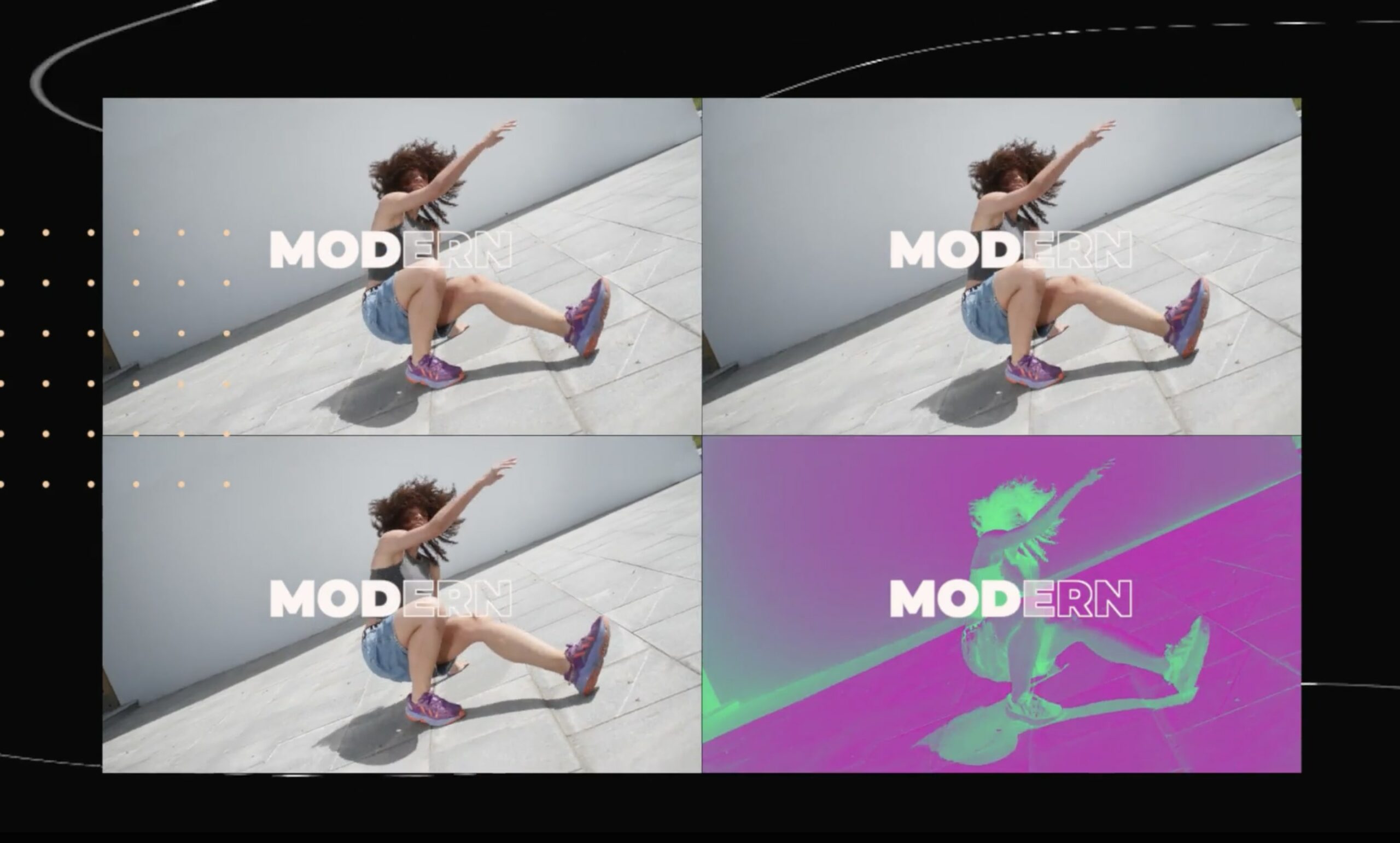 If you're a fan of kinetic typography, this Final Cut Pro product should be able to tempt you. It provides you with 20 incredibly remarkable kinetic effects that can be mixed and matched to create something truly unique. These Final Cut Pro special effects come packed with a video tutorial, and offer free updates.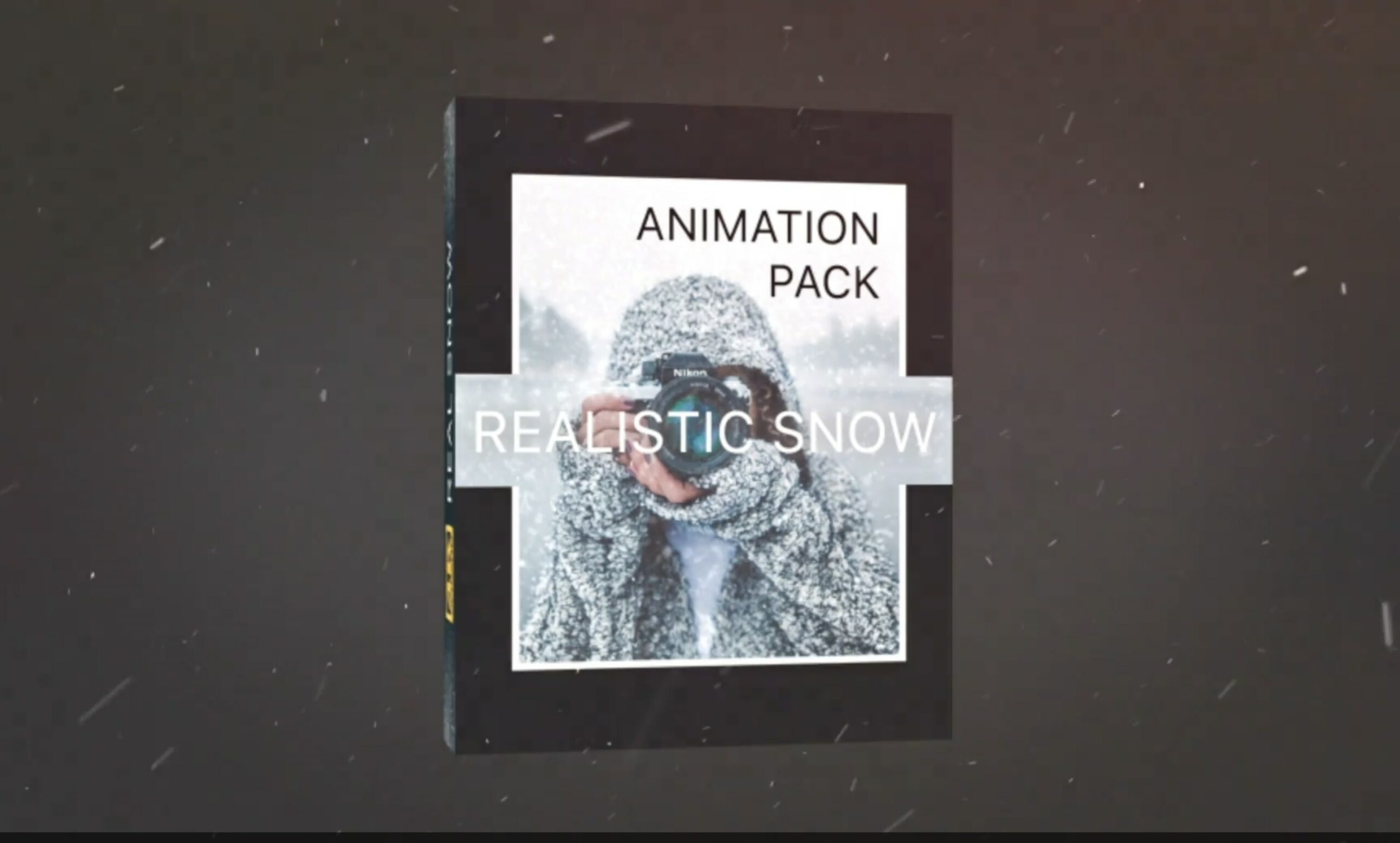 For those of you wanting to get your hands on some Final Cut Pro cool effects, this product is a solid choice. It arms you with 21 snow effects with different directions, and intensity levels. Take it for a spin, or add it to your shortlist at the very least.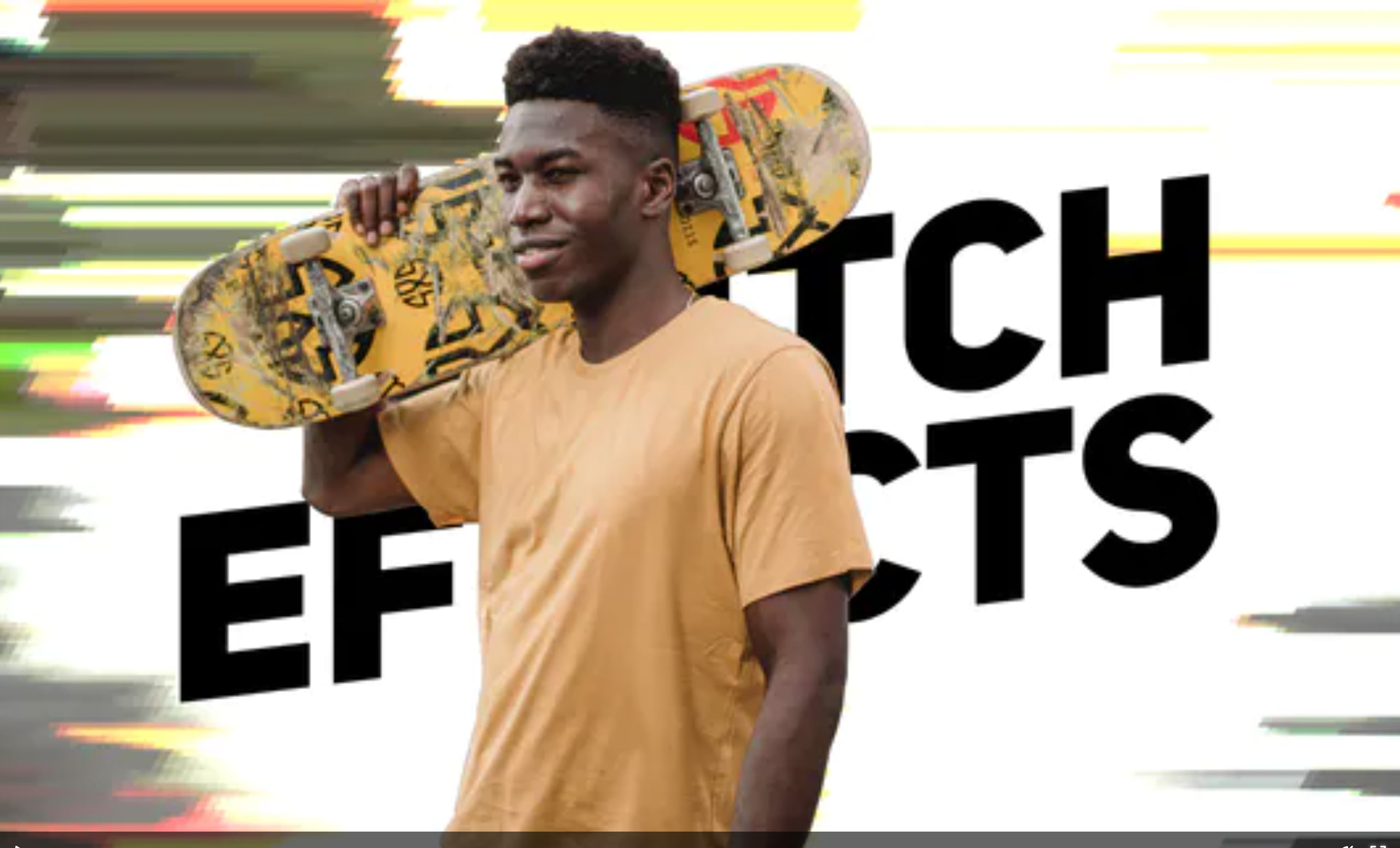 Looking to add the classic glitch effect to your videos? This package includes 10 super-cool Final Cut Pro glitch effects that are minimalist in style, but highly effective at enhancing the quality of your production. With a wide range of options to choose from, you won't struggle to find the best glitch effect ever again.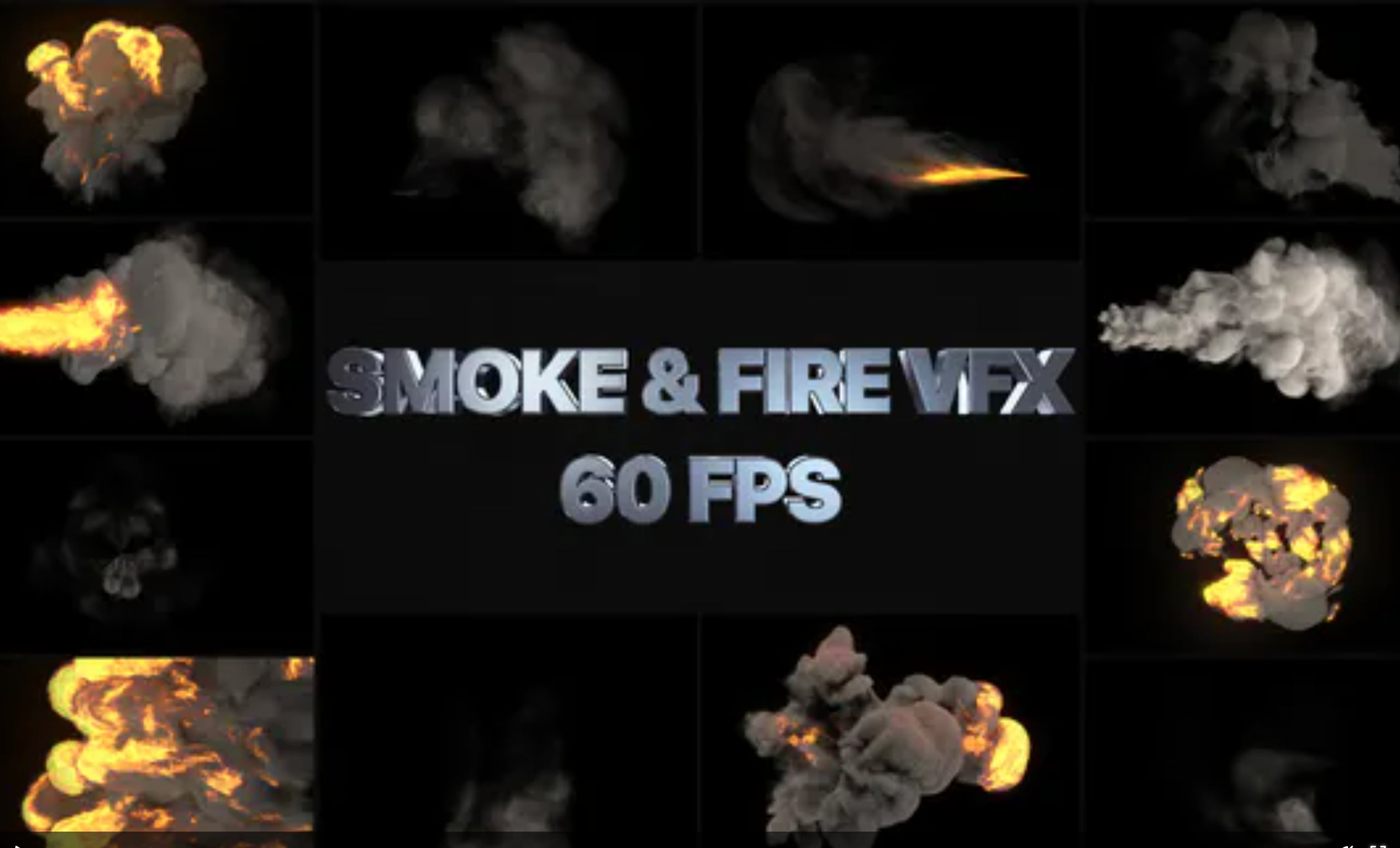 Smoke and fire effects are a classic in the video editing world. Now with this Final Cut Pro smoke and fire elements package, you'll have access to a wide range of dazzling effects that are sure to impress. All rendered in 4K and 60FPS, what's not to love about that?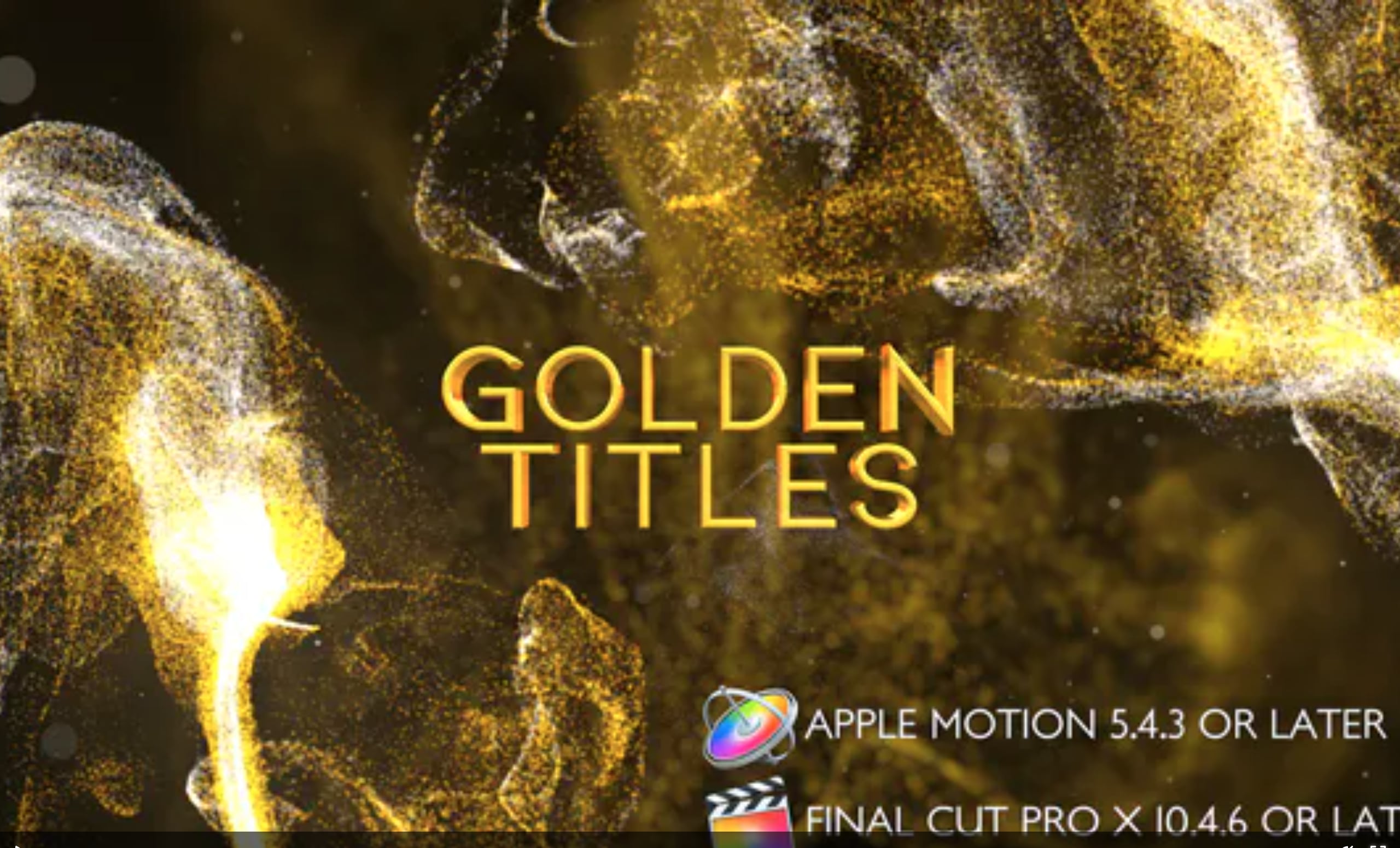 Nothing speaks to an audience more than the pristine finish of gold. With Golden Titles, you can bring an absolutely stunning golden aesthetic to your titles with only a few simple clicks. It comes with a range of text placeholder options, and even a tutorial to help you make the most of the dynamic fluid effect.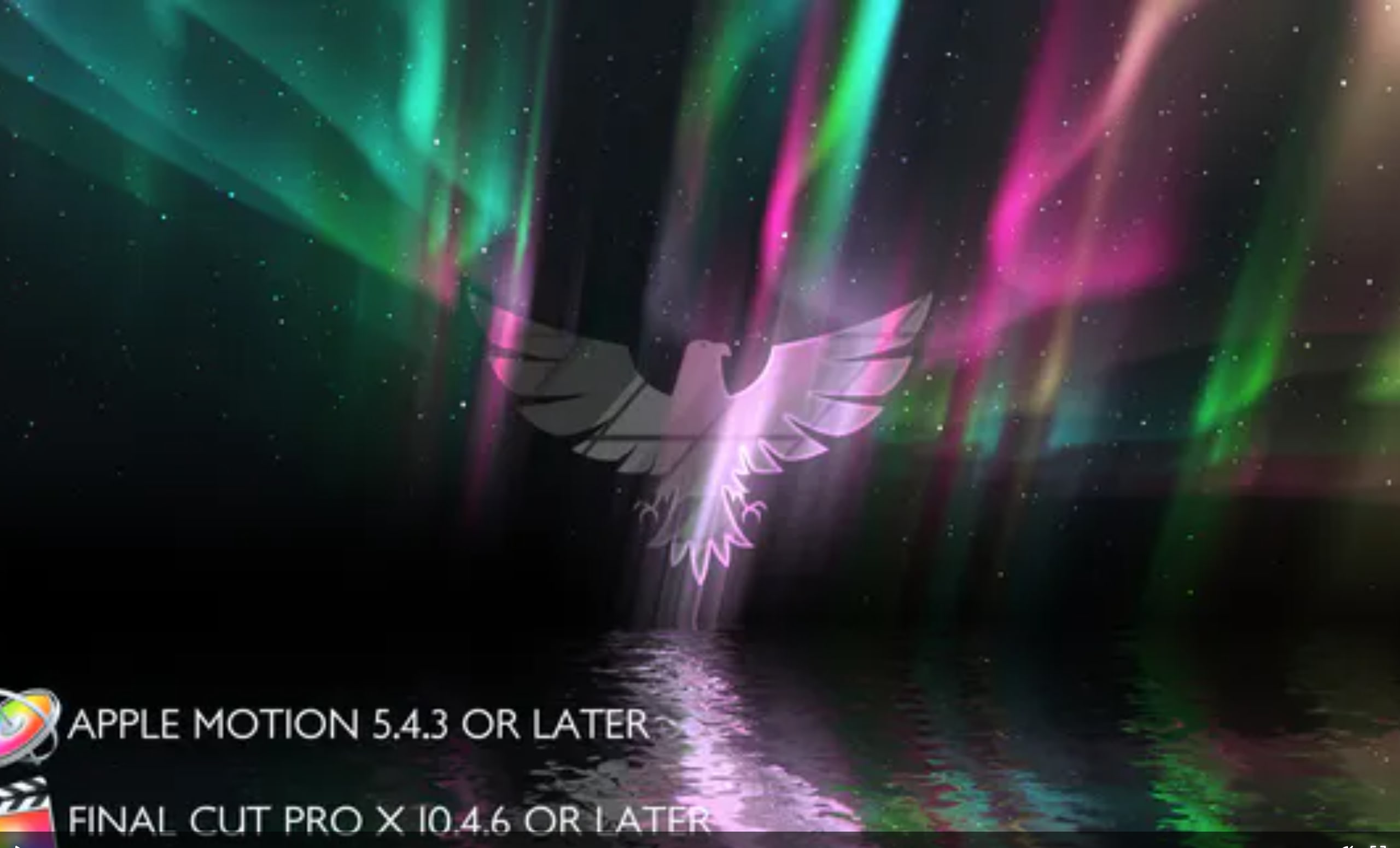 Next up is a gorgeous logo opener project that is hard to pass up. With a sleek modern design, mixed with pre-rendered movie effects and ultra HD resolution, your production will be sure to see a boost in viewer response with Aurora Lights at its back.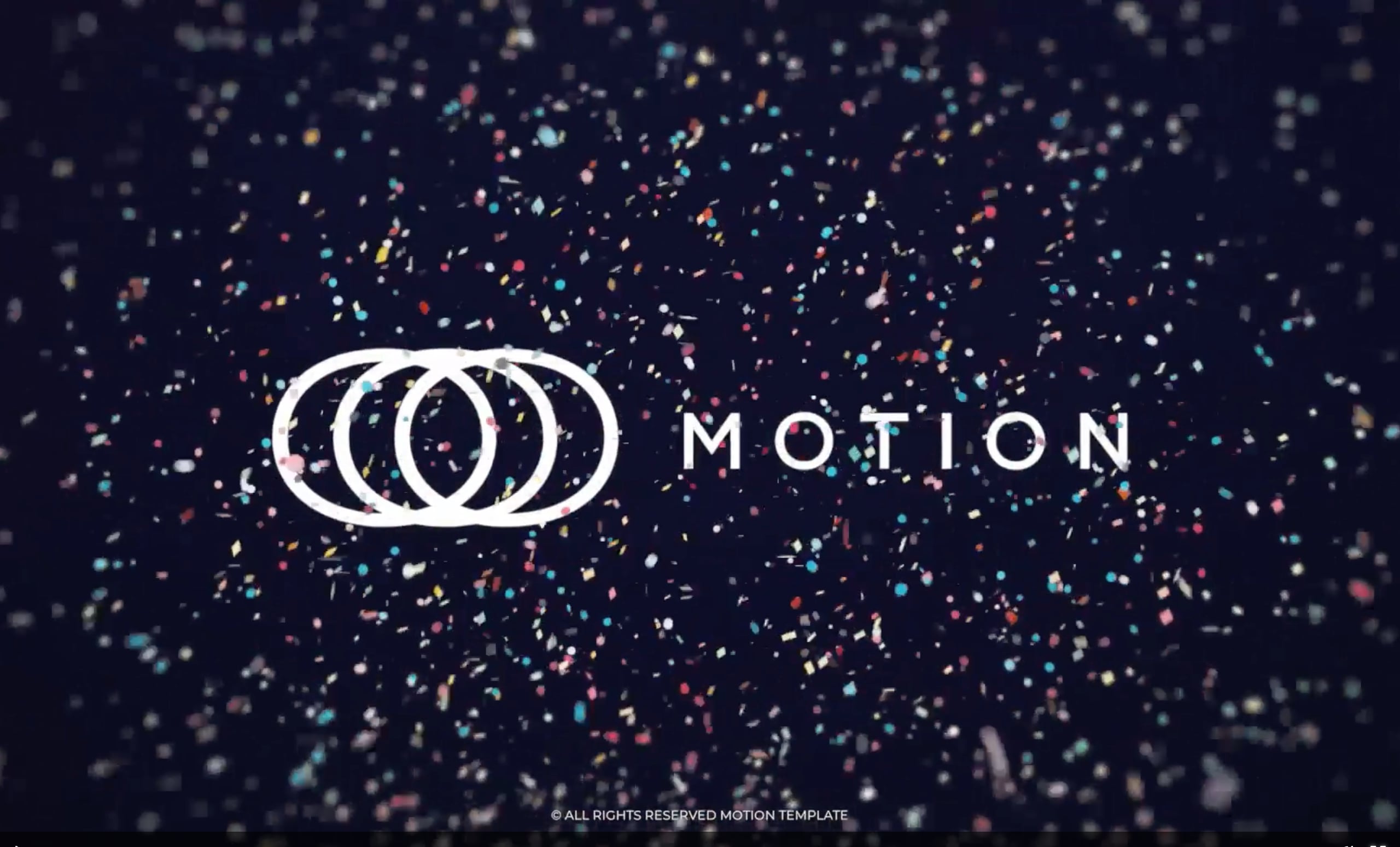 Shouldn't the roundup of the best Final Cut Pro video effects include something fun and cheerful? That's exactly why we have the Confetti Burst logo reveal template here. It's an awesome tool, to say the least. We absolutely love it!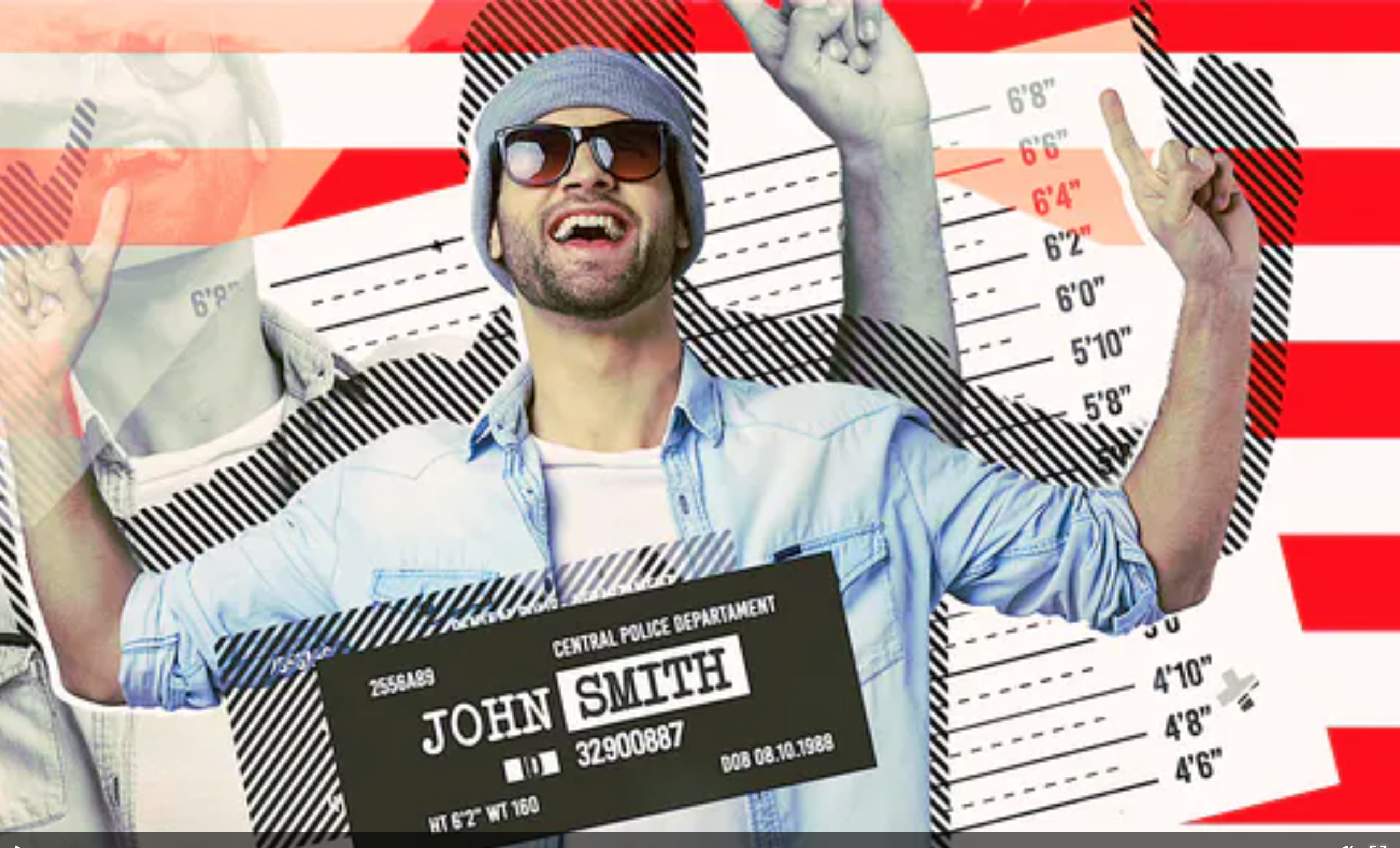 Mugshot Opener is a fast animated opener for your prank videos, family slides, traveling, and vacation movies, or a brief intro video. Pushing engagement with your viewers is always going to be difficult, but it'll be a lot less with a mugshot opening!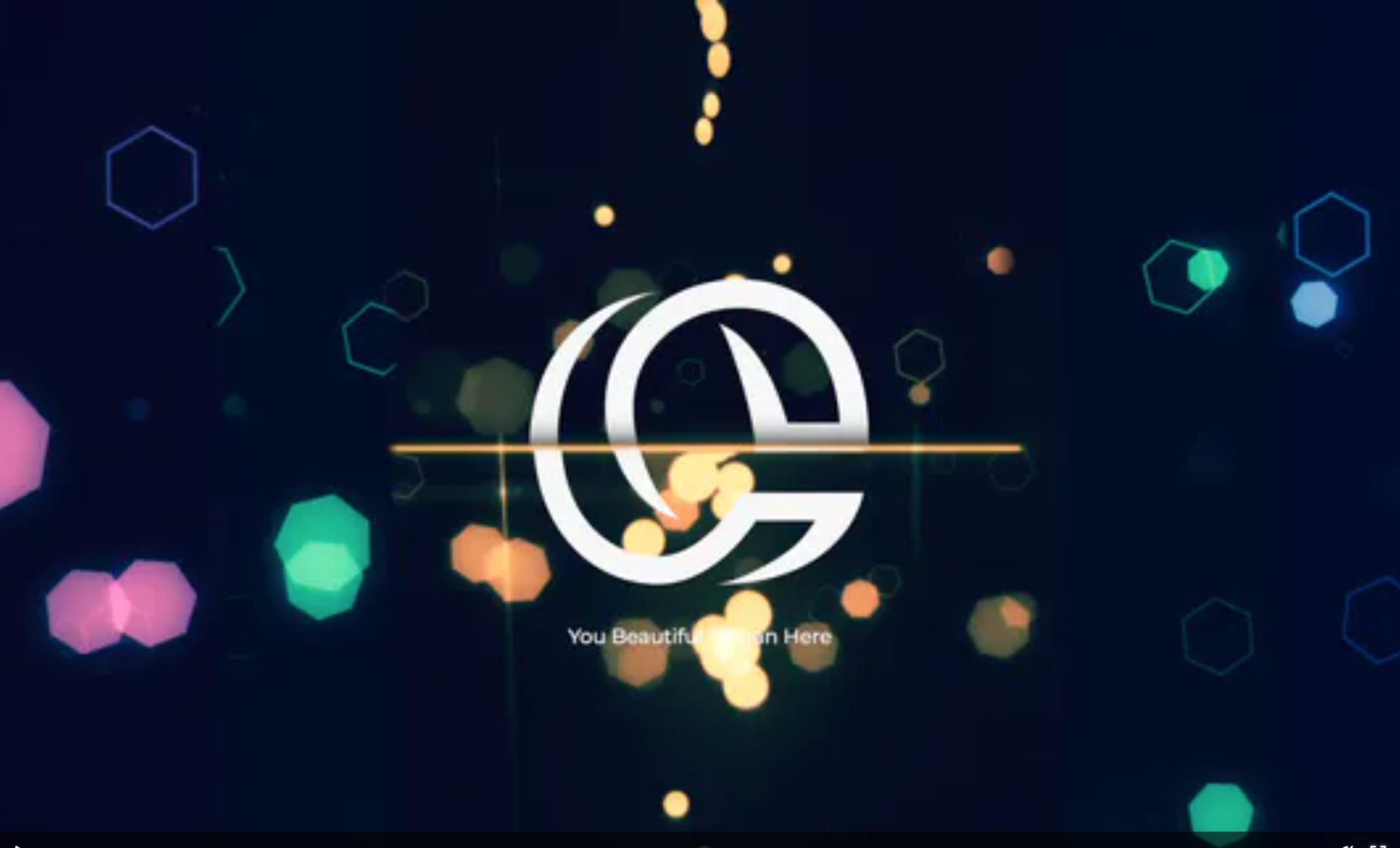 Logos are often the key cornerstone of our brand, so making sure to have your logo recognized is an important step in the video editing process. With this Logo Reveal pack, you'll be able to bring attention to your brand through glowing effects and abstract neons in just a few simple clicks.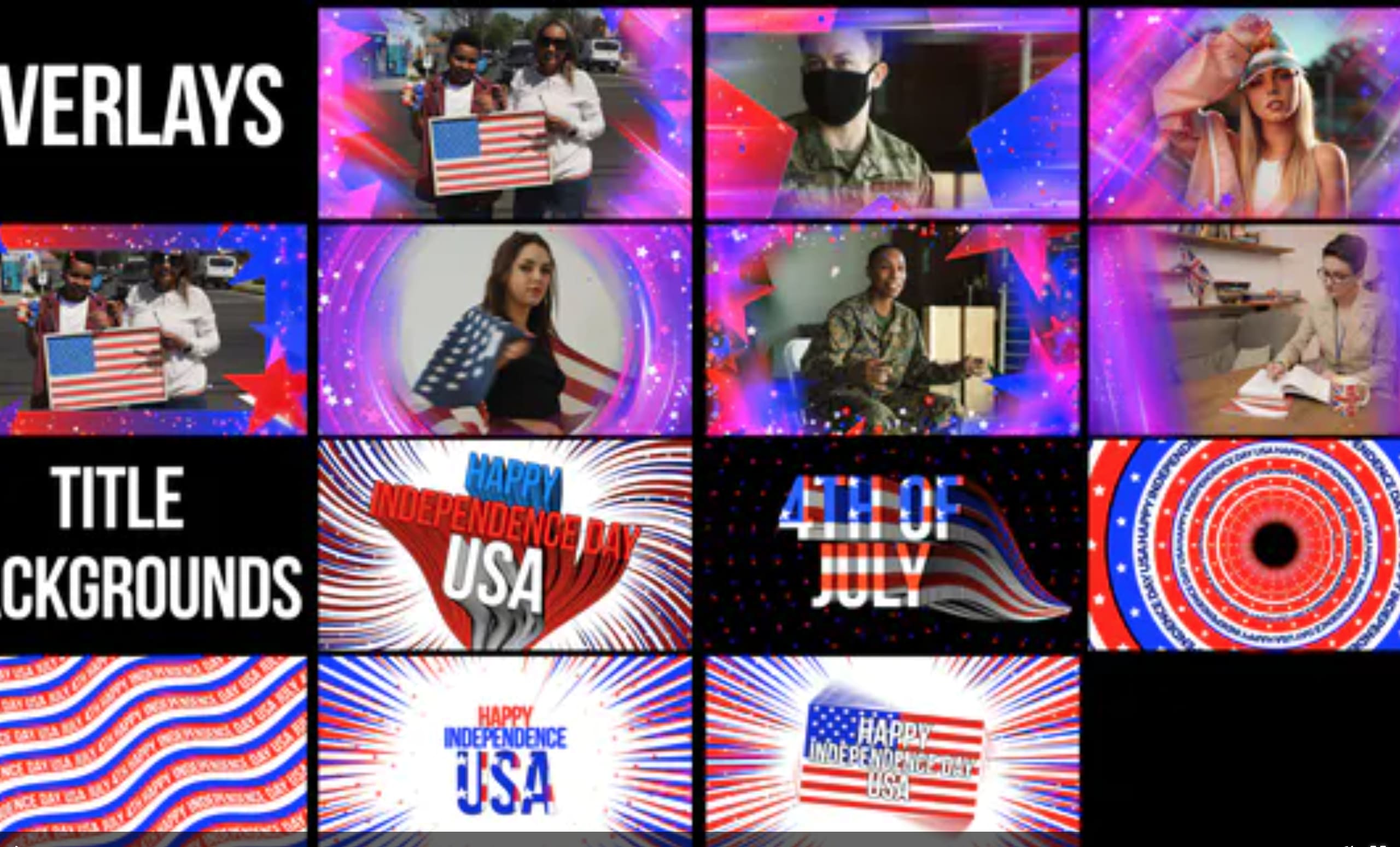 Check out this collection of USA title backgrounds and overlays so beautiful that will surely knock your audience off their socks. Whether you are creating a video for USA independence day or footage about the country's history, this could be your go-to template. One of the finest Final Cut Pro effects plugins there is!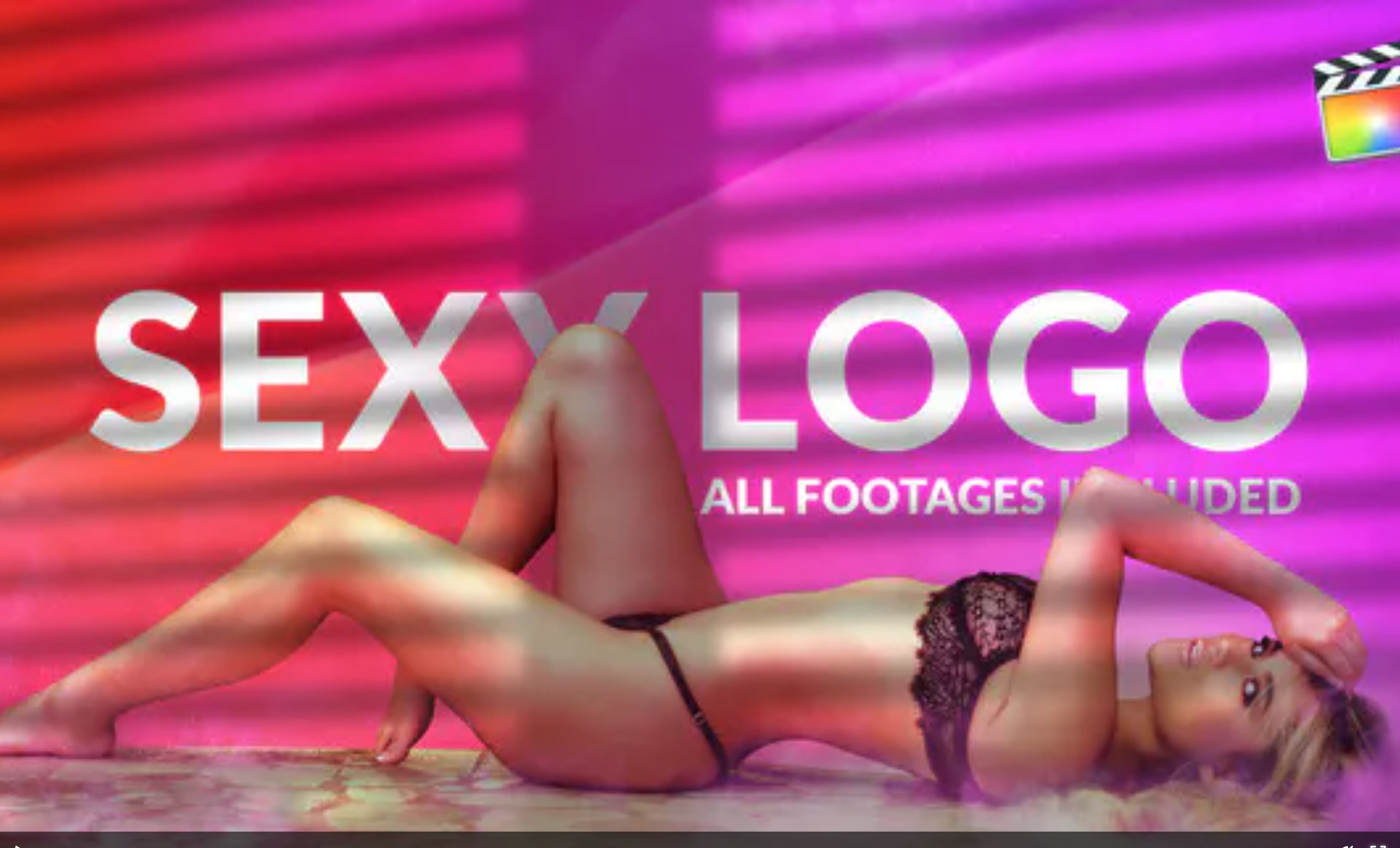 Looking to start making videos for lingerie fashion, beauty products, or an edgy show? Then you may want to think about picking up this sexy, and sensual logo reveal featuring light flare effects, helping you create the excitement and buzz for your next promo or ad film.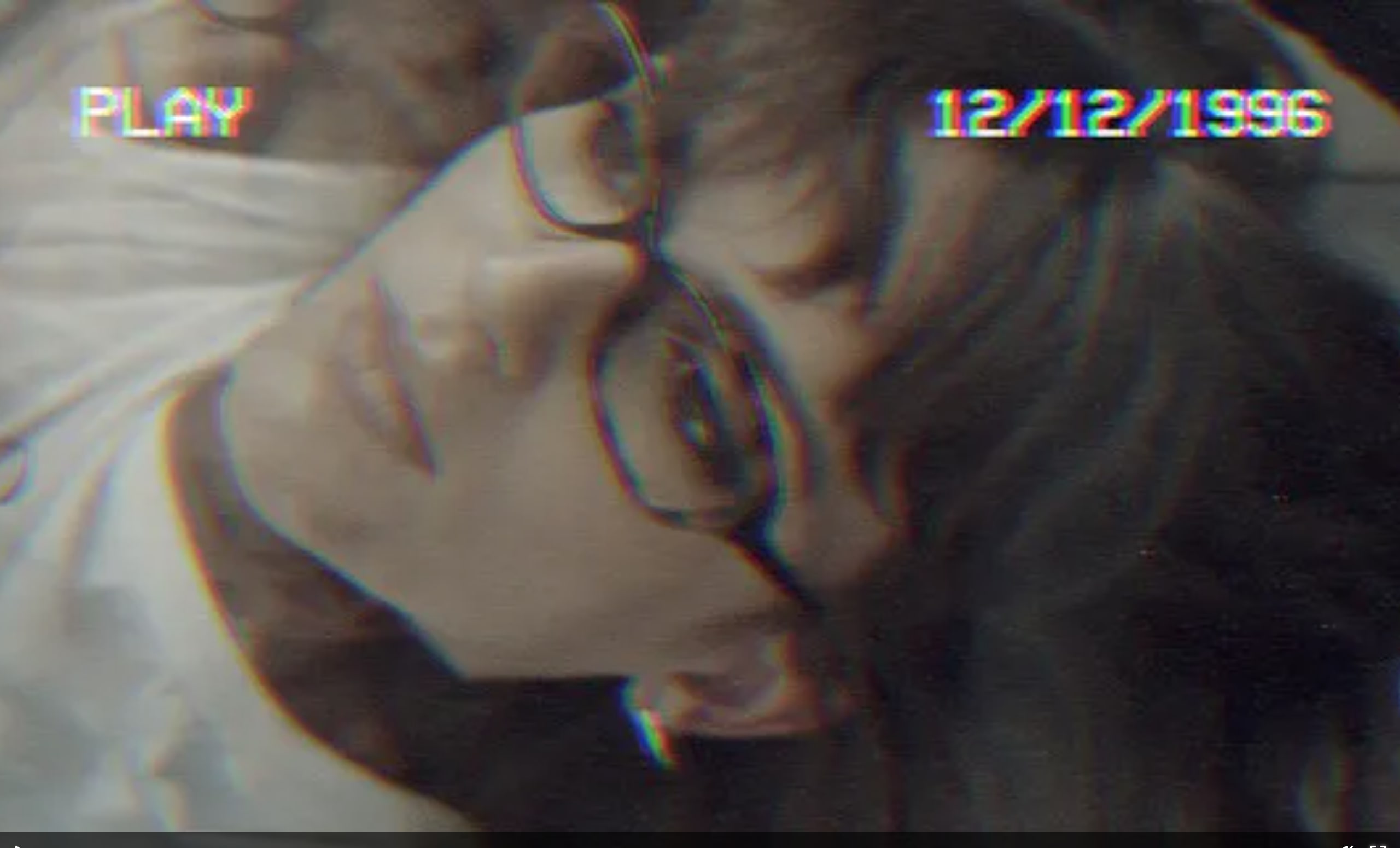 Looking to make your audience reminisce the old-school VHS tapes from the 90s? This collection of expertly designed VHS effects are the kind of Final Cut Pro video effects that are sure to impress. With a smorgasbord of effects included, you'll have everything you need to bring a retro feel to the screen in style.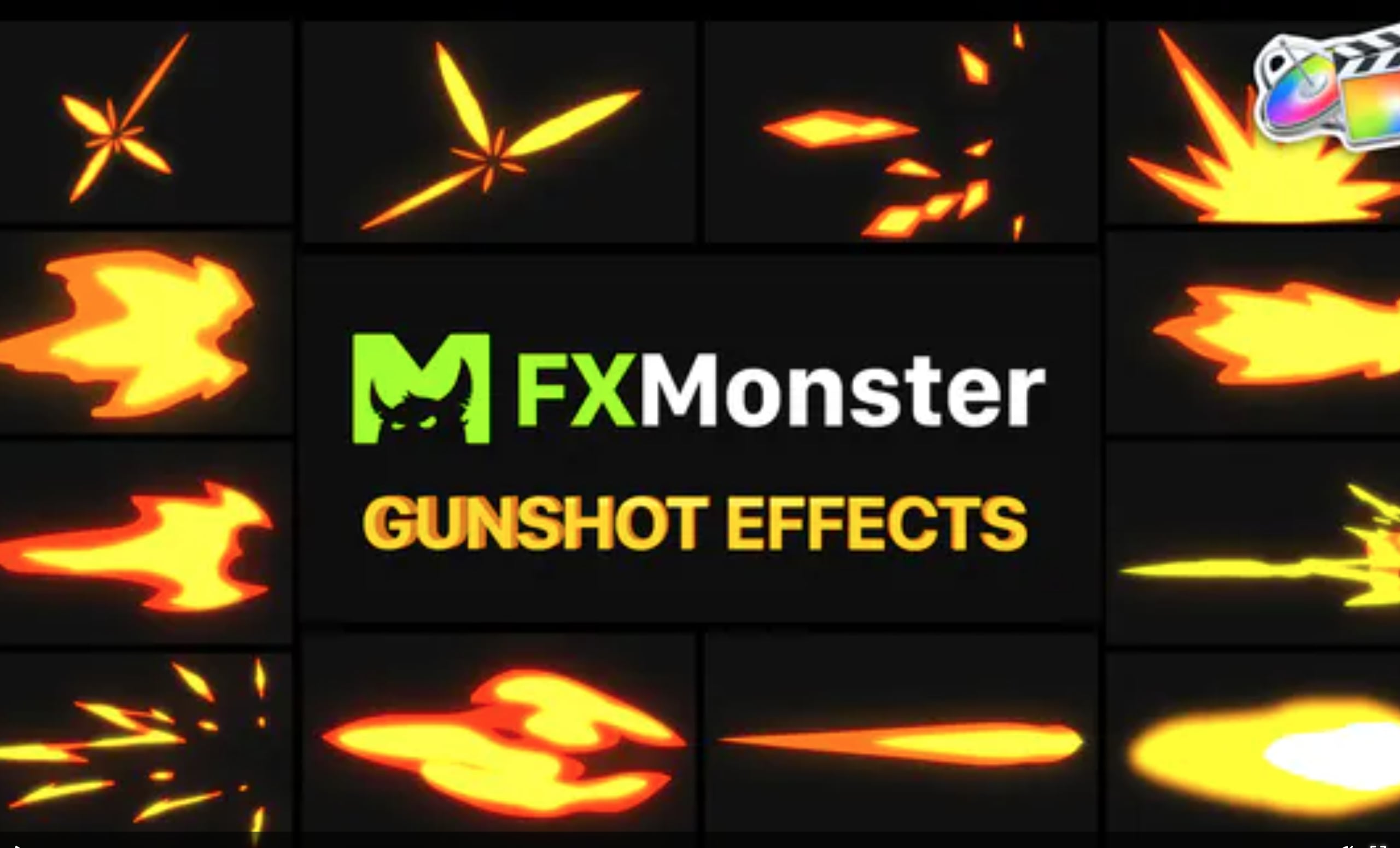 Creating a realistic gunshot effect is a pain. Yet thankfully, you don't have to go through all of the trouble. This Gunshot Effect collection provides over 30 different cartoon-styled gunshots for you to enjoy.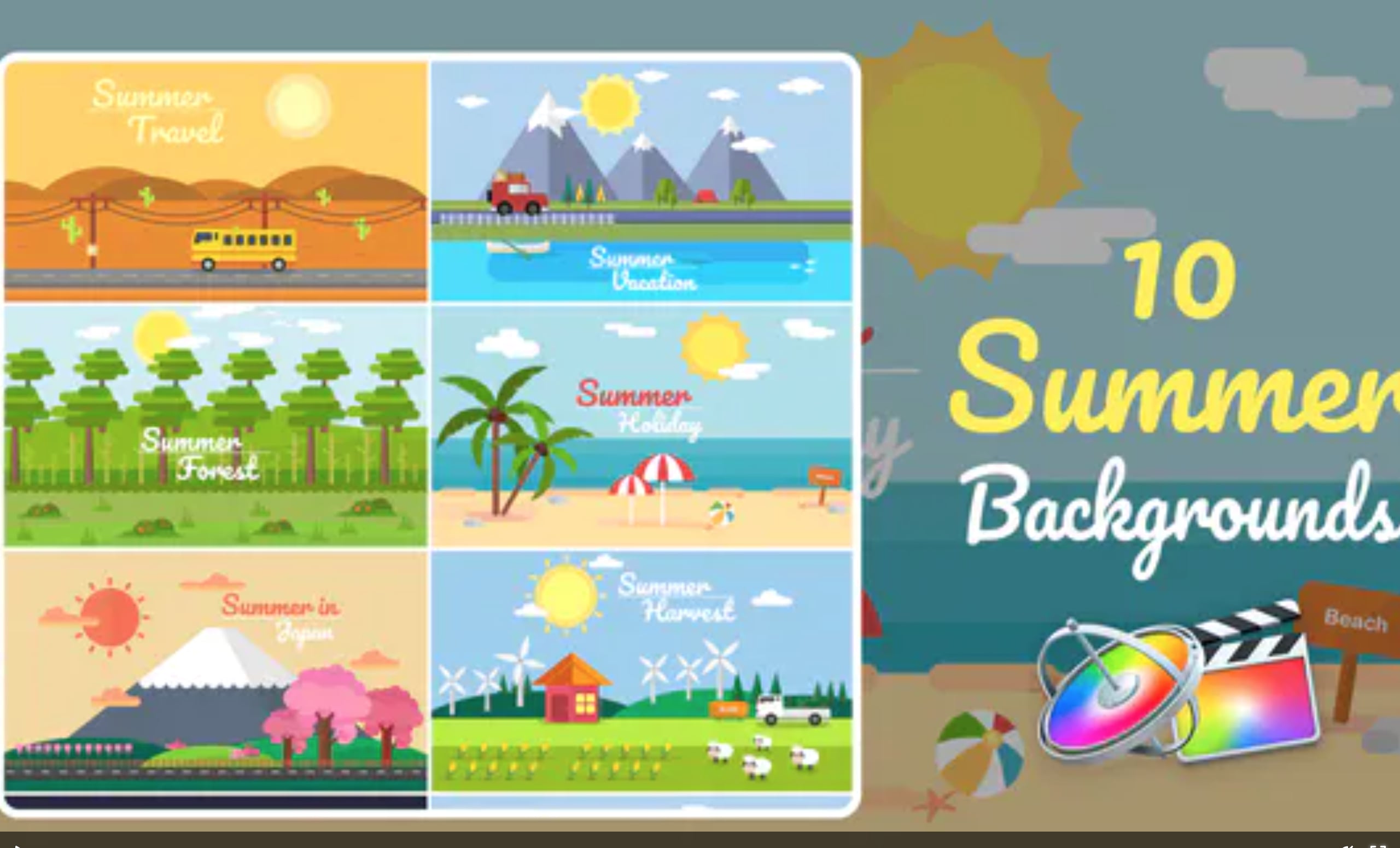 Here we have a gorgeous collection of 10 ready-made summer background Final Cut Pro effects for your videos, web animation, infographics, or landing page. It features fully editable text options, FHD resolution, and much more!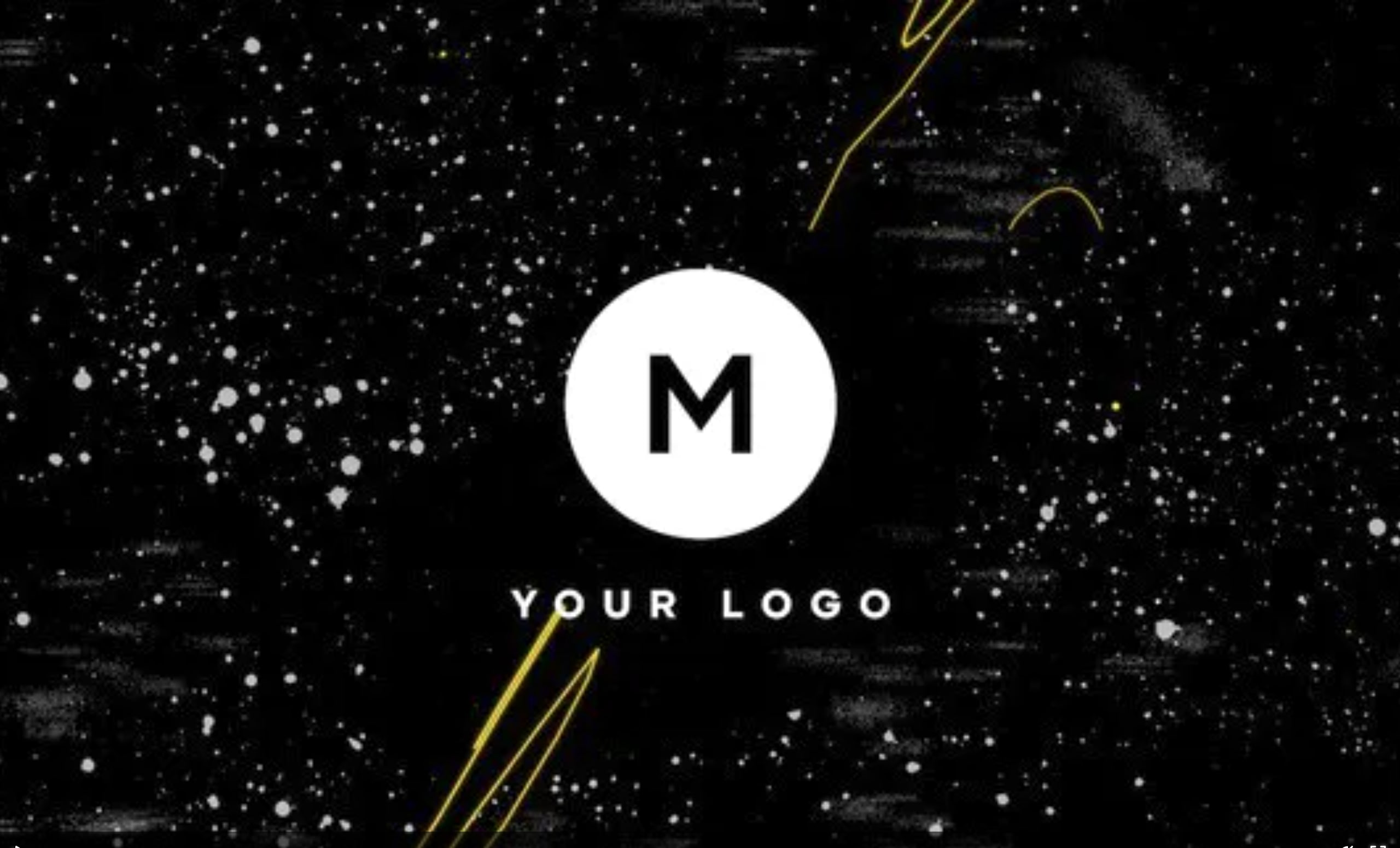 Another great way to bring attention to your brand's logo is through a strong artistic style. The Scribble Grunge Logo package provides an easily recognizable artistic style to the screen through animated scribble, grungy, and glitching effects, letting you reveal your logo in an impressive way.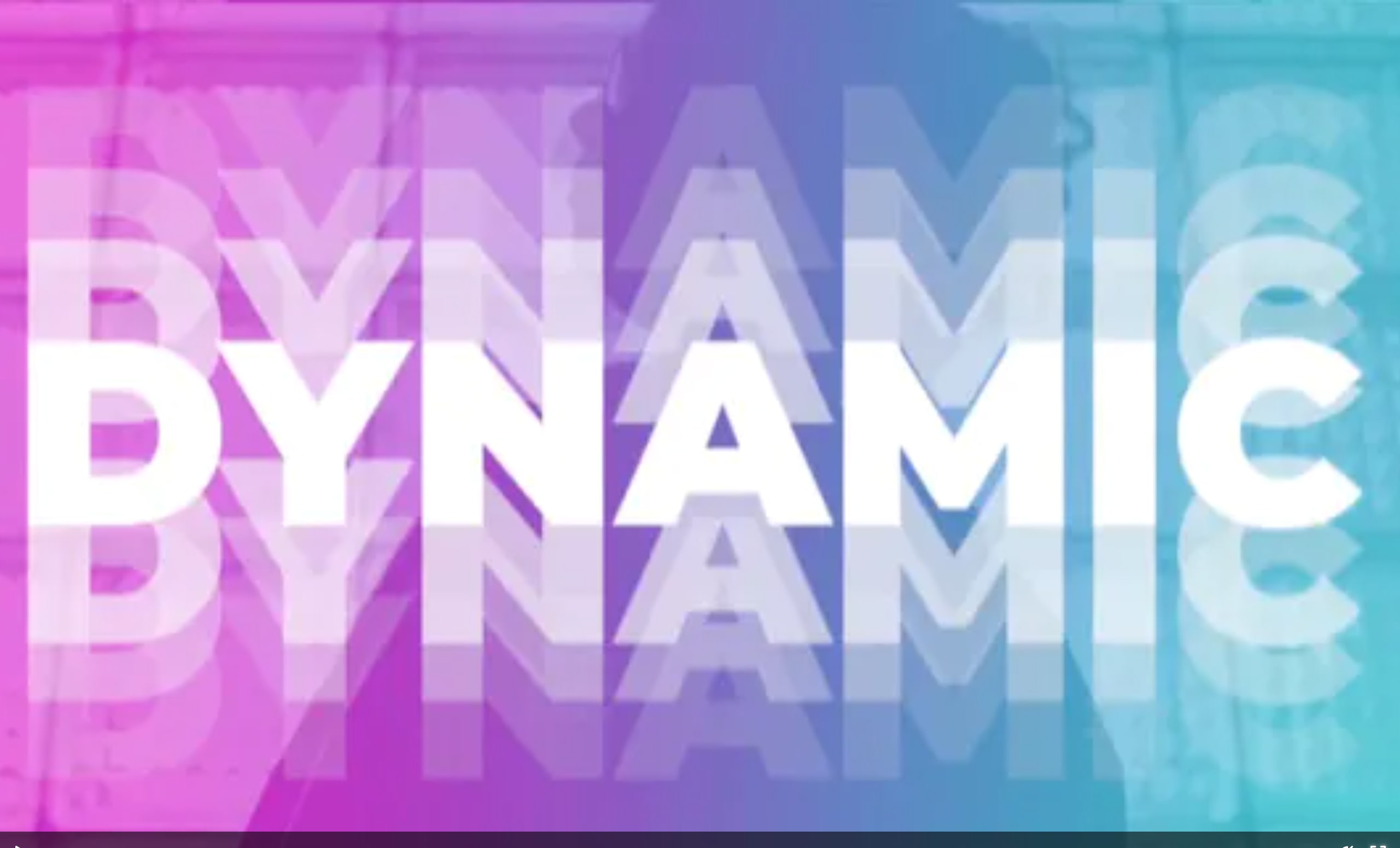 Looking to bring a little gradient style to your videos? The Fast Gradient Intro allows you to bring a trendy and sleek contemporary style to the screen with a few easy clicks. Featuring an ultramodern design, smooth animation, and transition effects, the intro is highly customizable and provides impressive versatility.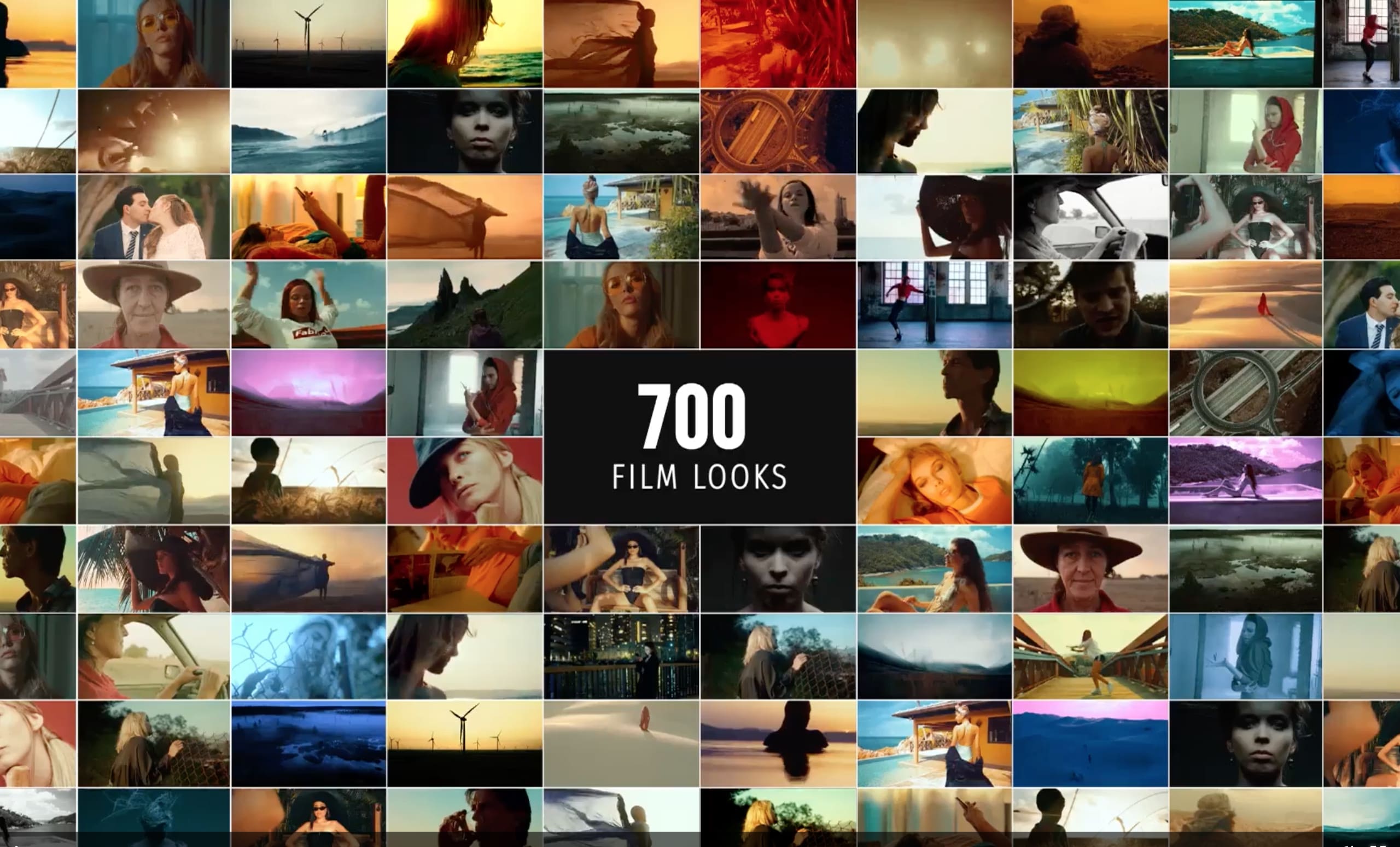 If you are looking for a massive library of Final Cut Pro special effects, you are in for a treat. This template features seven hundred film looks that can be instantly applied to your footage in just a few easy clicks. From black and white, and cinematic effects to filters for music videos, and wedding slideshows, this package has everything that you might ever need.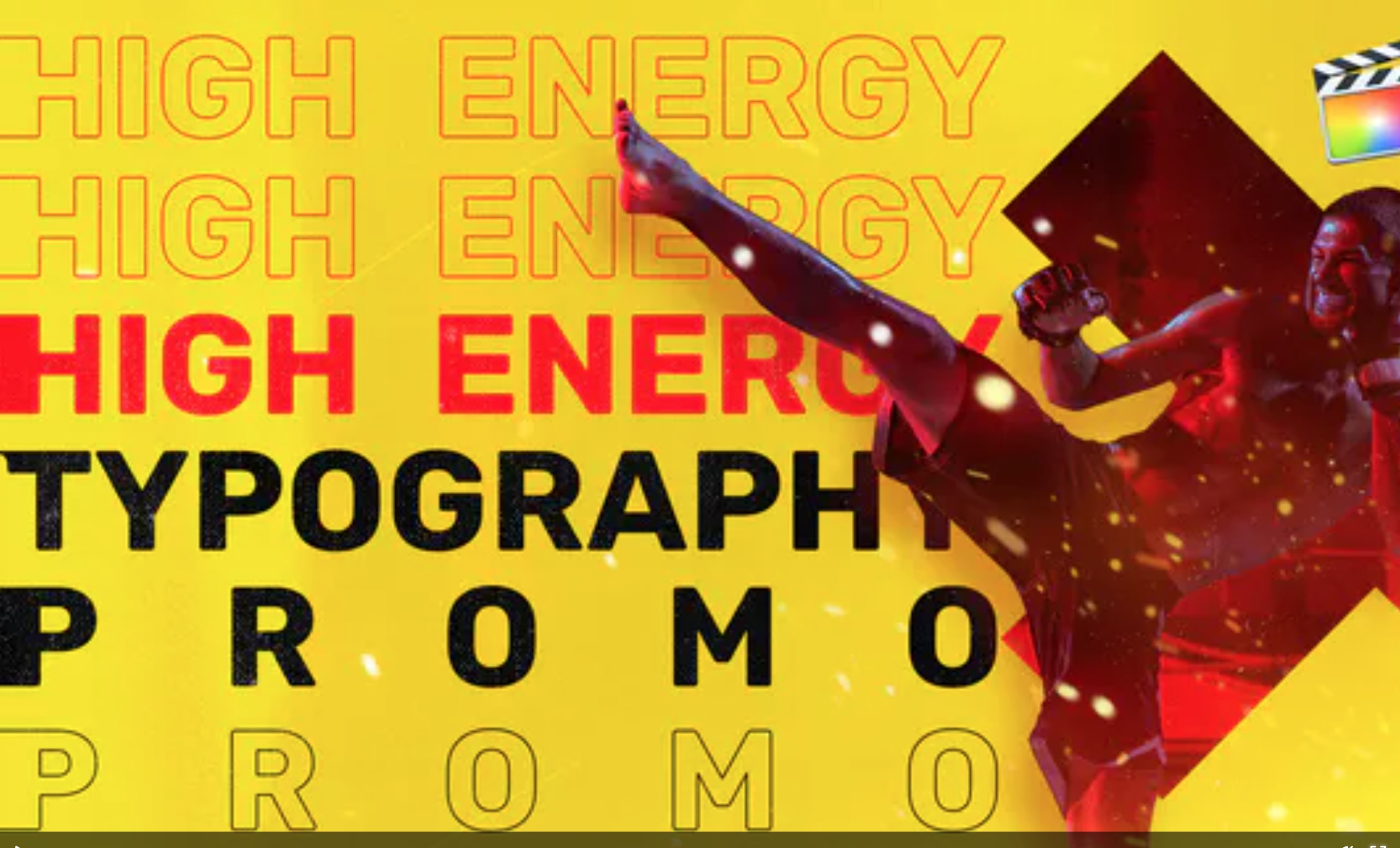 If you're looking to promote your brand directly, then you may be looking to use a range of promo effects to make it happen. With the Energy Typography Promo, you'll have everything you need to make your brand stand out, and leave a lasting impression. Maybe even get a few likes along the way, if you're lucky!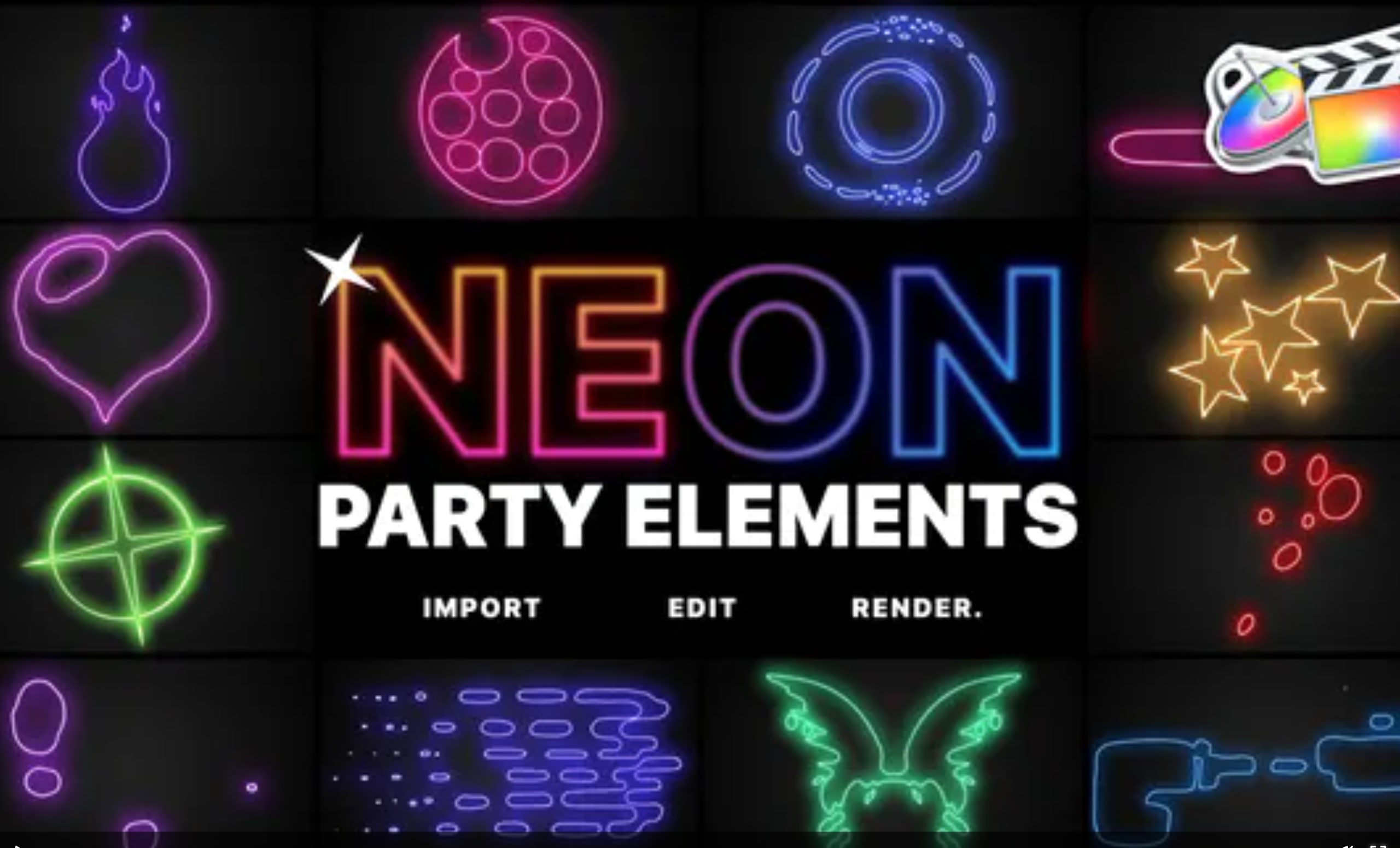 Neon is a lasting artistic style that has lived on for generations. With this Neon Party Elements collection, you'll have a range of highly customizable neon effects that you can import into your video work with ease.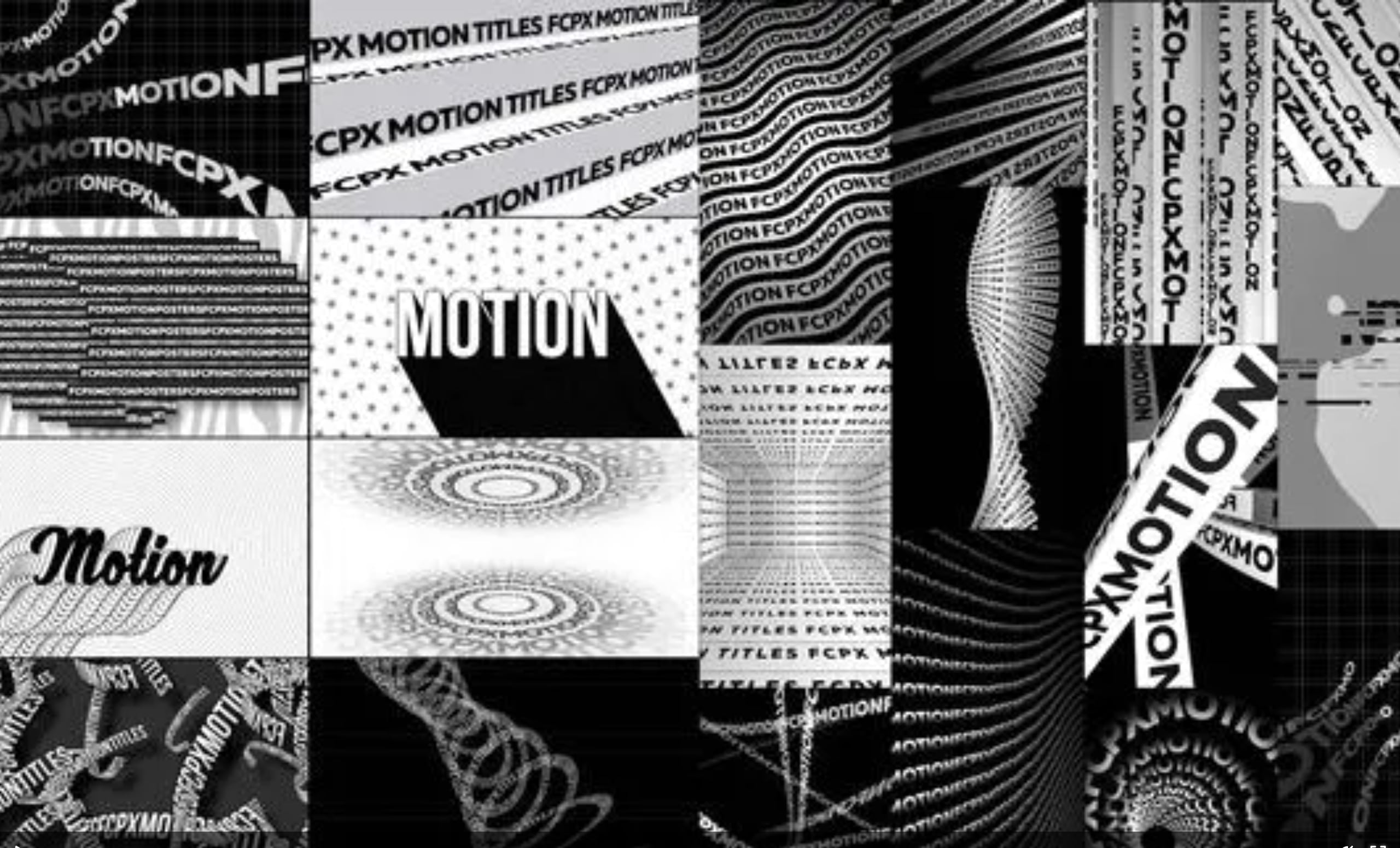 Text effects may be on the simpler side of the video editing toolkit, but that doesn't mean they're not important. This Typographic Kinetic Posters and Titles package provides a range of captivating minimalistic typography designs for you to take advantage of, and bring a classic style to your production.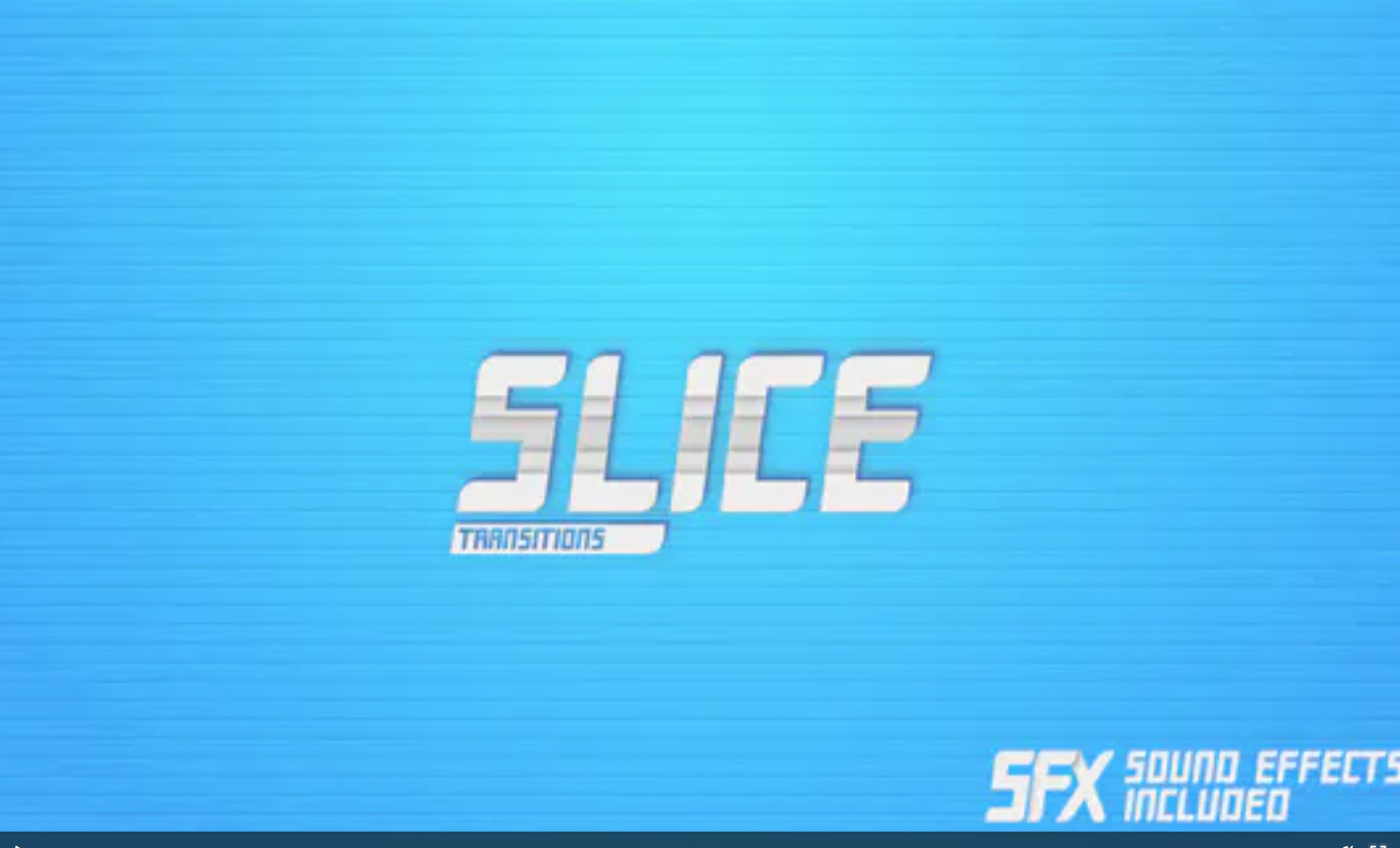 Transitions are the bread and butter of the video editing world, and there is no end to the amount of flavor and flare you can bring to them. However, what if you're looking for something sleek and effective? That's where Slice Transitions comes in, providing a range of minimalist transition effects that are professional, and look great!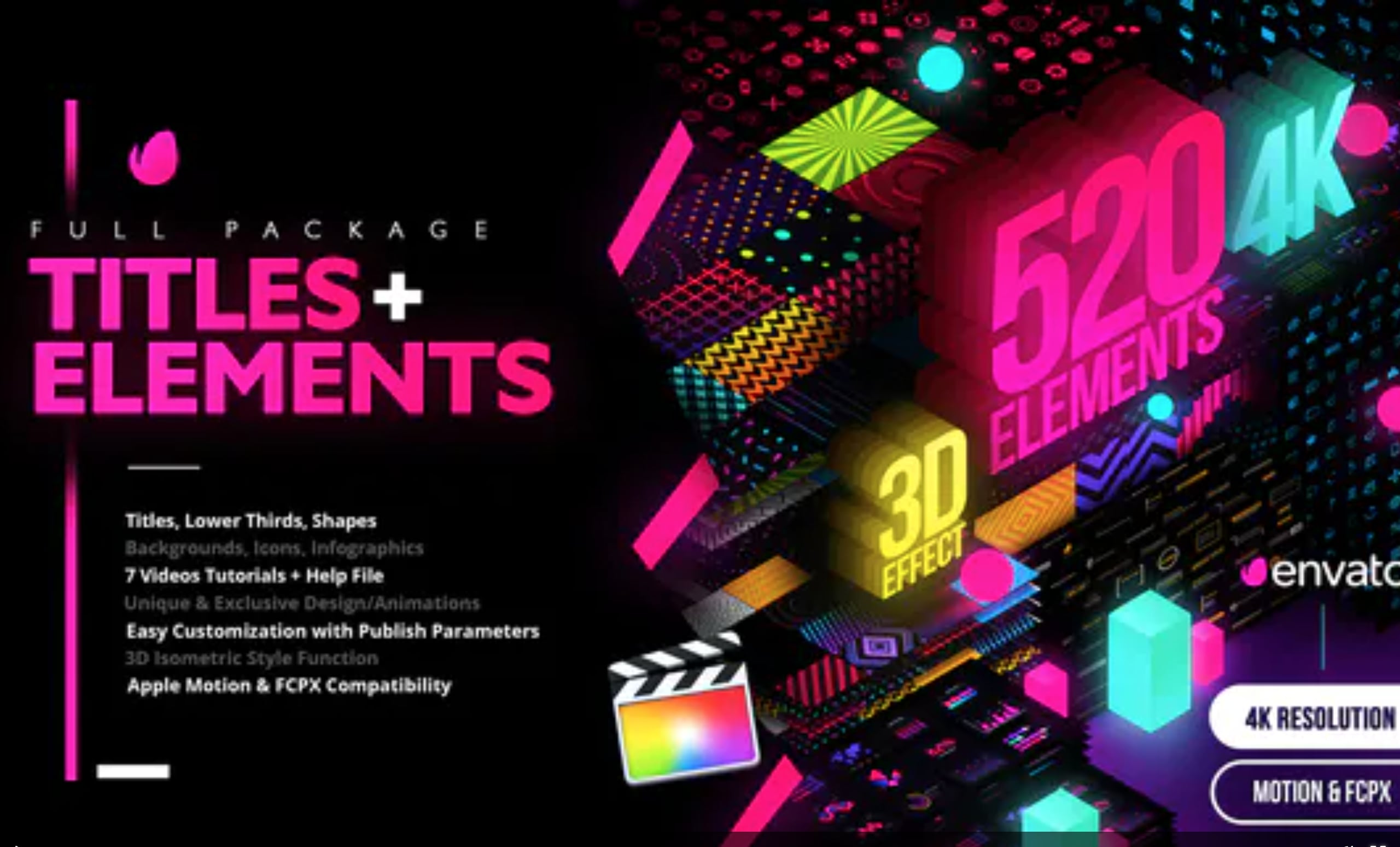 Sometimes when it comes to video editing, we need a broader support package. The Modern Pack is exactly that, providing you with 520 plus special effects including a range of titles, shapes, lower-thirds, backgrounds, and much more! One of those Final Cut Pro X video effects that is one of a kind.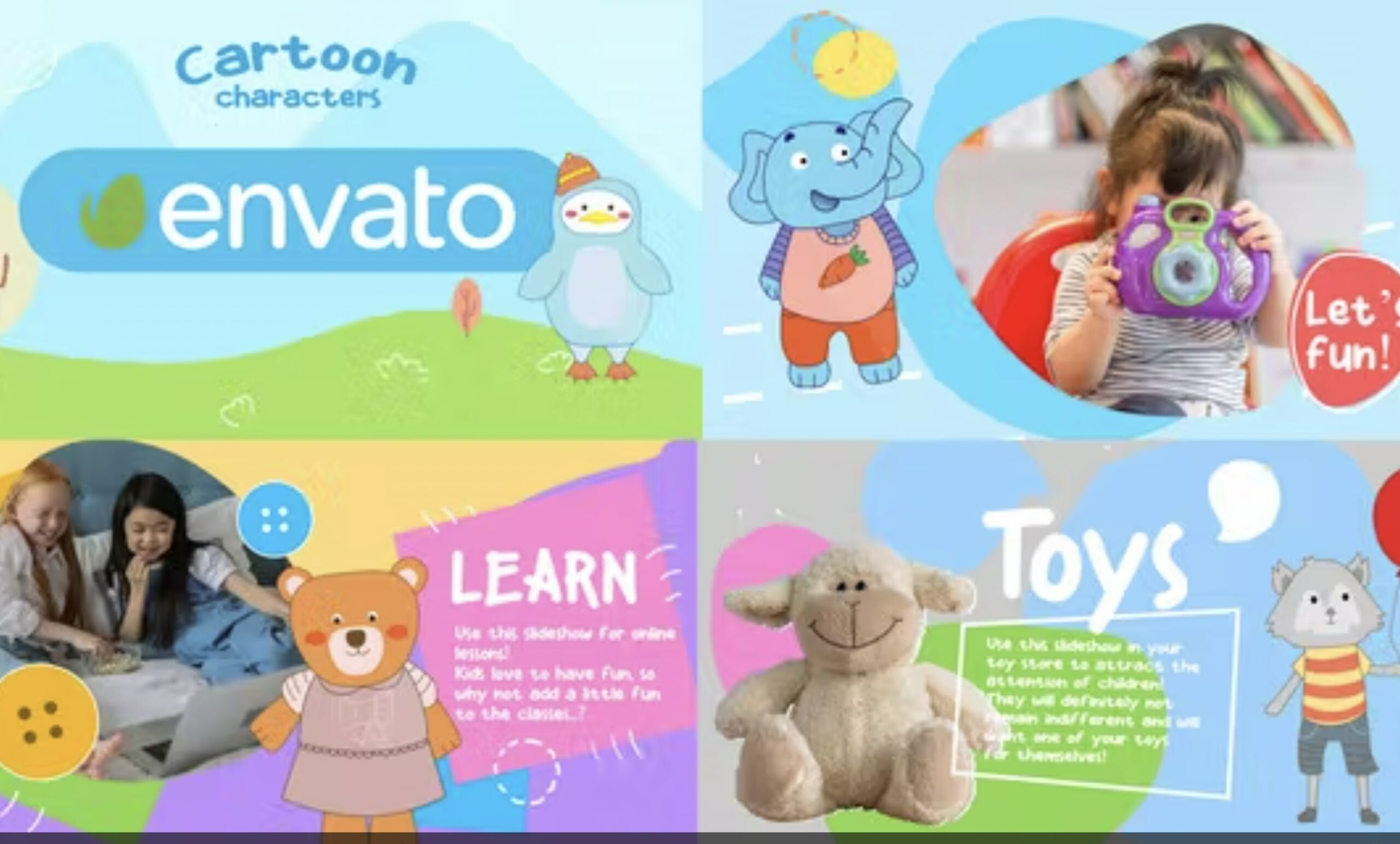 If you're looking to hunt down the best Final Cut Pro themes, the above-featured product should be able to tempt you. It's a vibrant, and playful cartoonic slideshow template that can come in handy for any kids-themed promo, YouTube video, or portfolio presentation.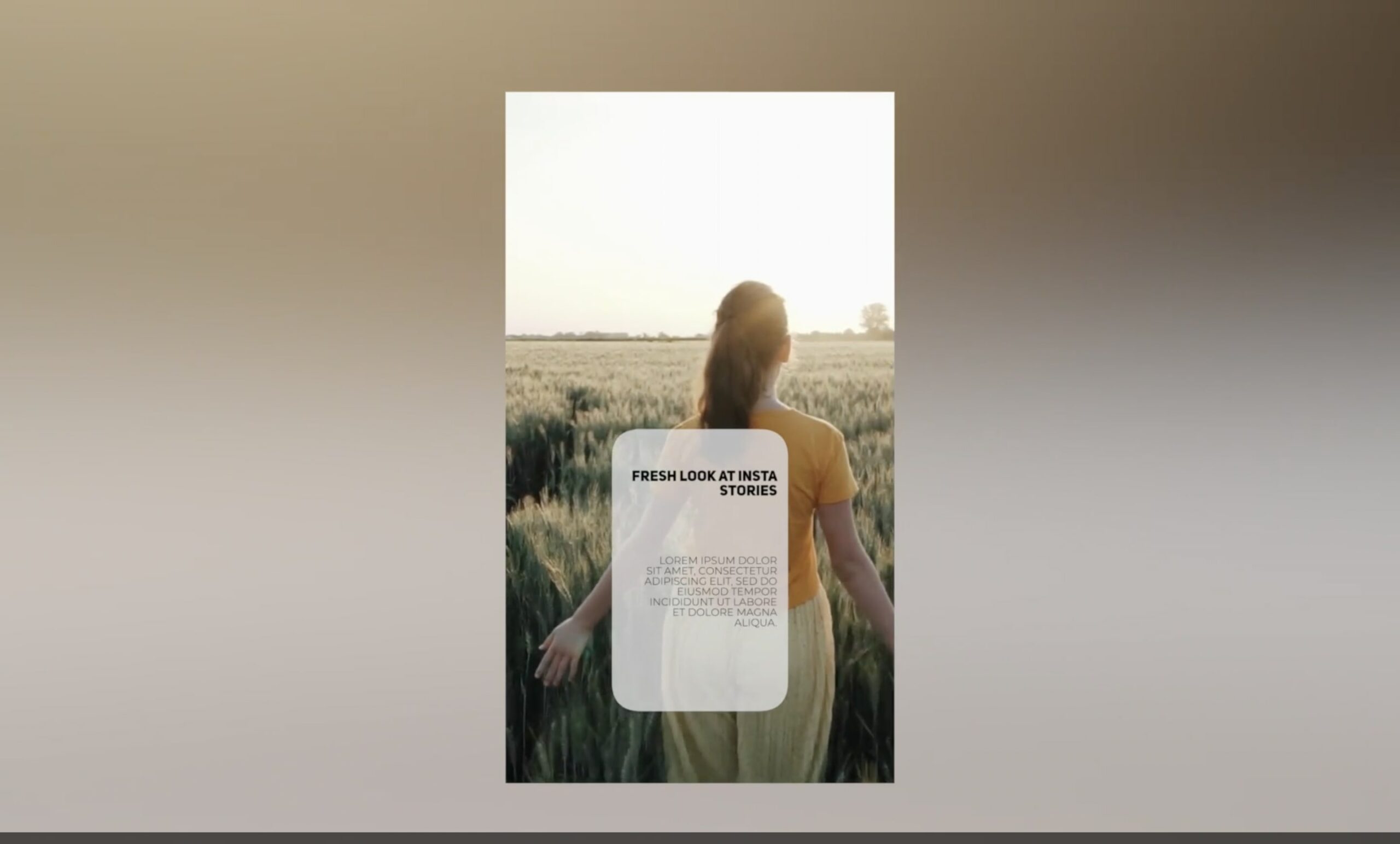 For anyone looking for the best way to tell the audience your brand story on Instagram, this incredibly unique template is a solid choice. As one of the best Final Cut Pro X templates, it provides you with nine powerful Instagram stories that can be completely molded to match your own brand.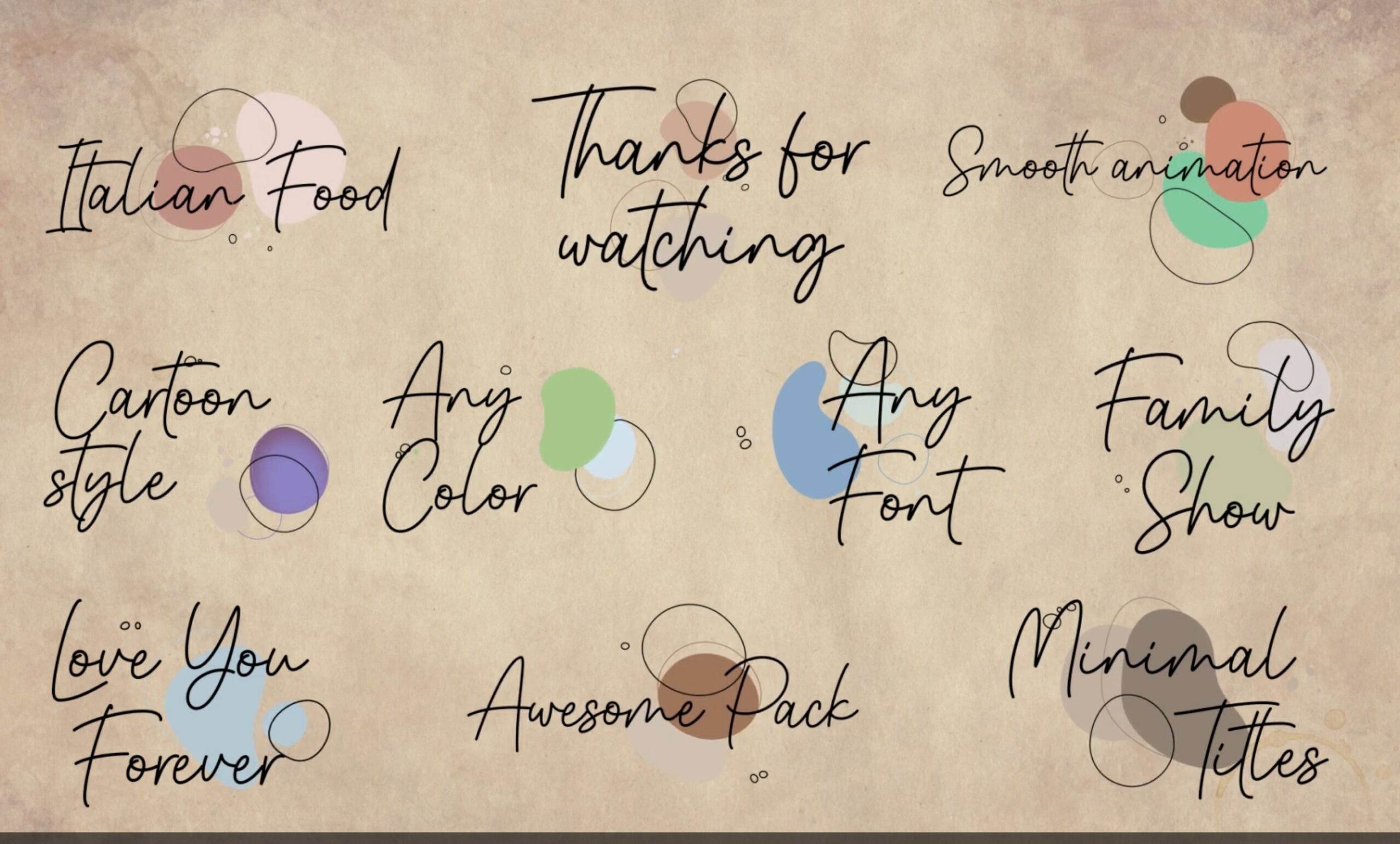 The best Final Cut Pro presets whilst being cool, and trendy looking manages at the same time to retain certain understated minimalism. Here we have one such template. These dynamic and effortlessly stylish titles can be used for nearly any purpose under the sun.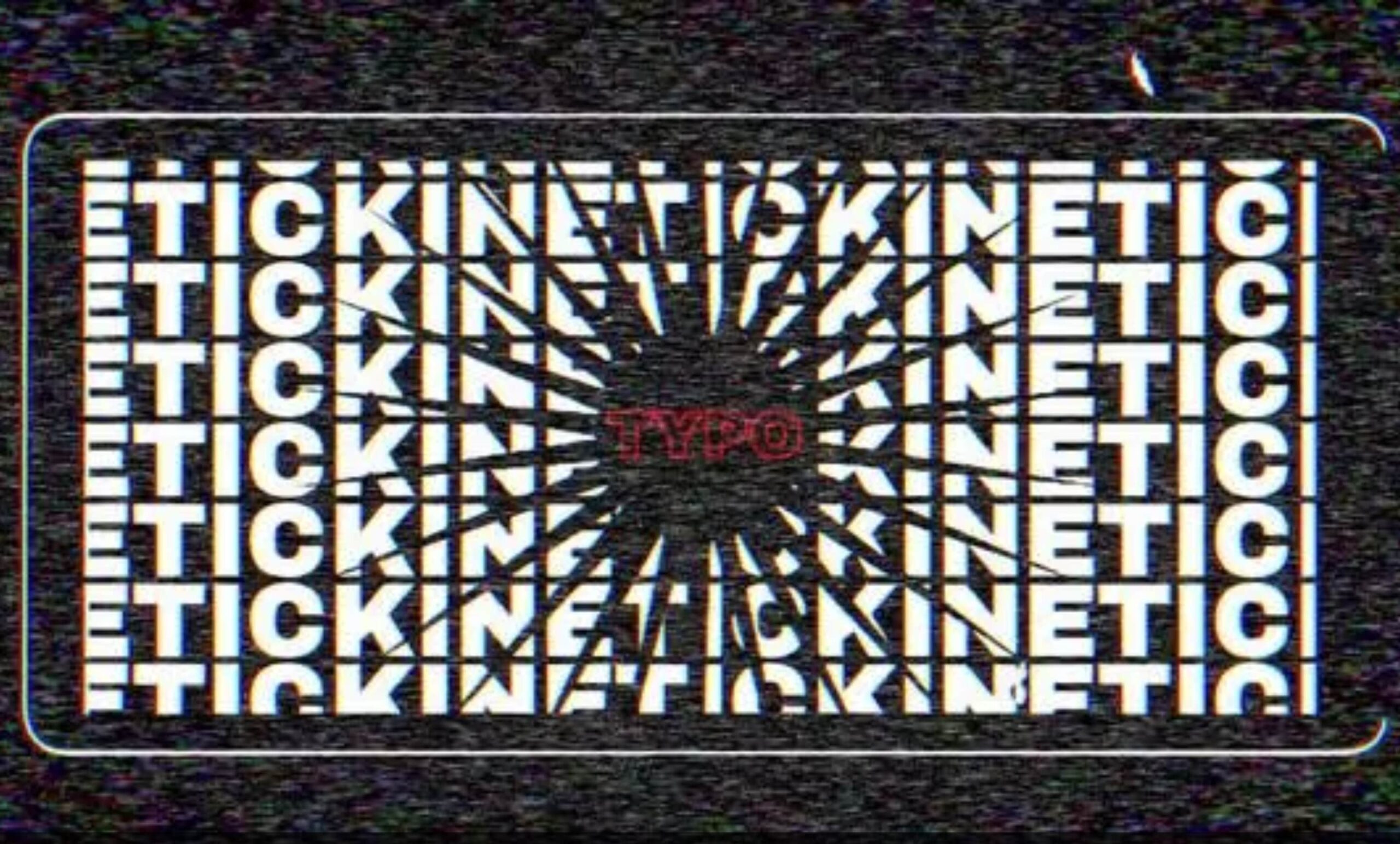 Check out this ultramodern, and smoothly animated logo reveal template perfectly fitting for video projects that demand a bold, and unique look. When it comes to the best Final Cut Pro templates, this product stands at the top of the league.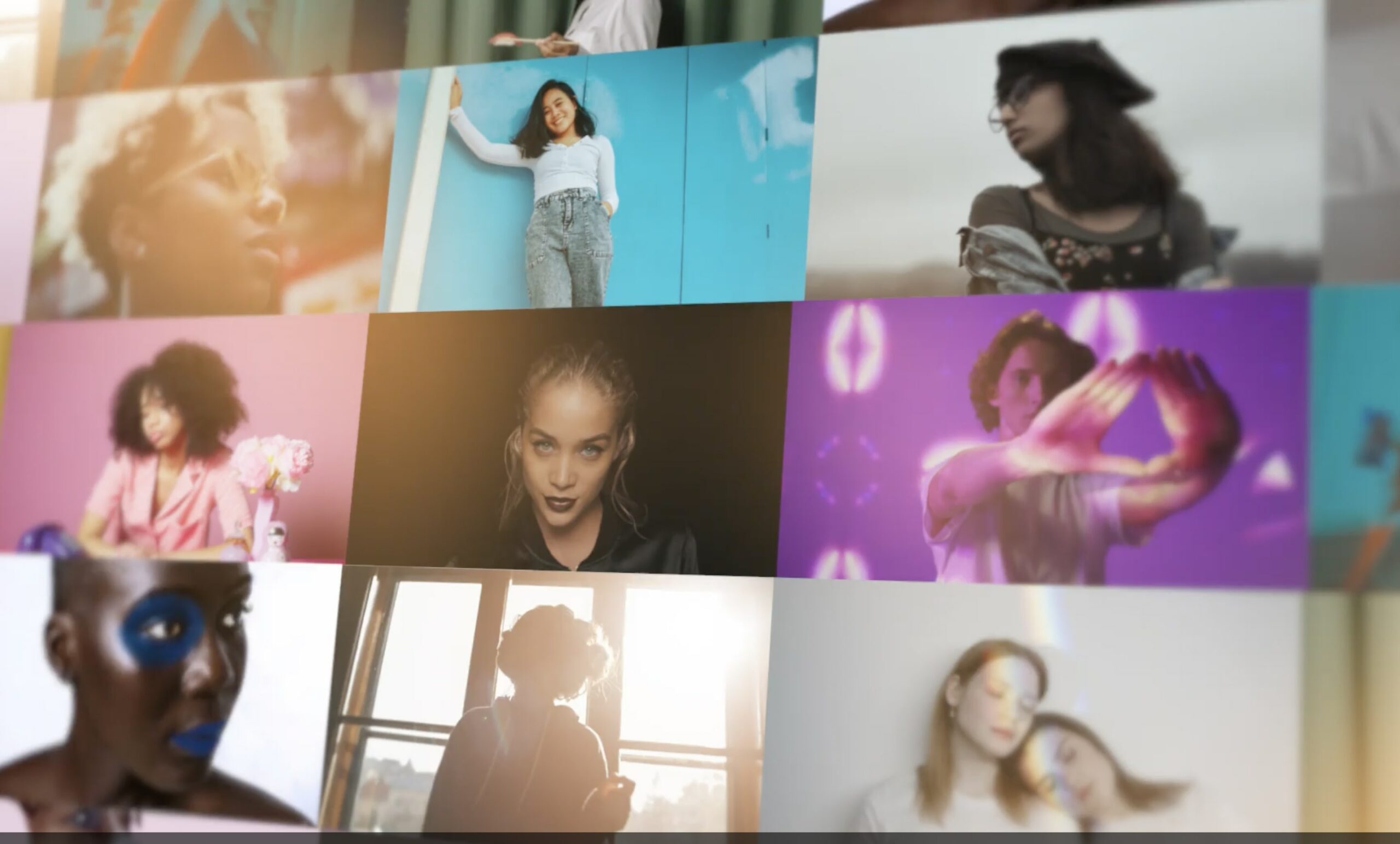 Here we have a photo wall logo reveal template offering more than a hundred media placeholders, full-color controls, video tutorials, and free updates. If you want to add the best Final Cut Pro generators to your toolkit, this template is a deserving candidate.
Free Effects for Final Cut Pro
Whilst there are some absolutely stunning premium Final Cut Pro X effects out there, you don't have to spend any money to get some great ones. You can get some of the best Final Cut Pro Effects free!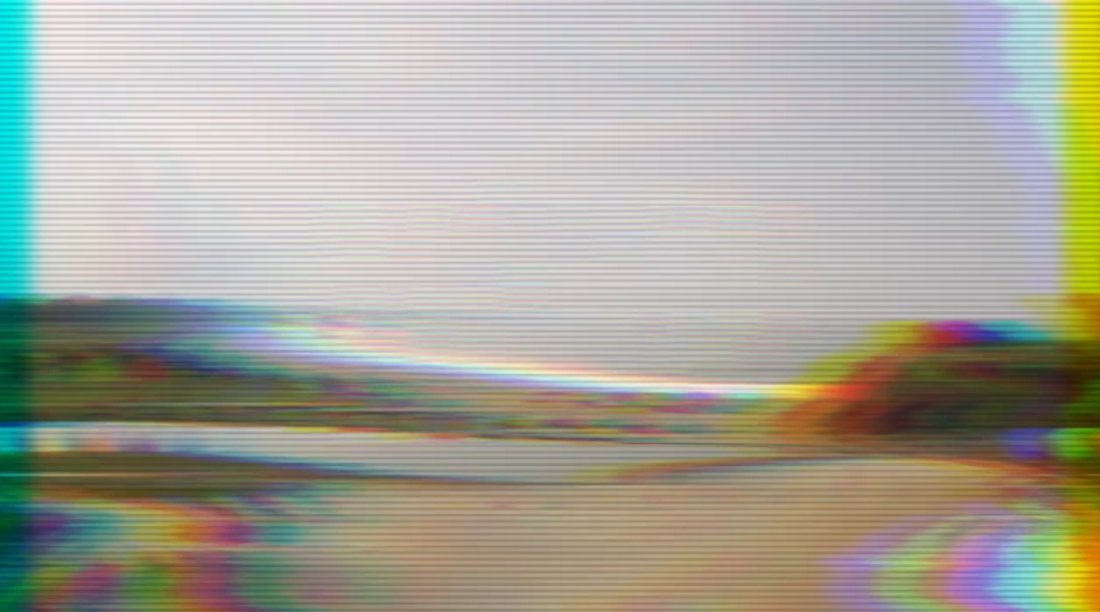 This is a free Final Cut Pro template you can use to create a simple glitching effect for videos. It has a color distortion effect that will make your scenes glitch like VHS tapes from the 80s.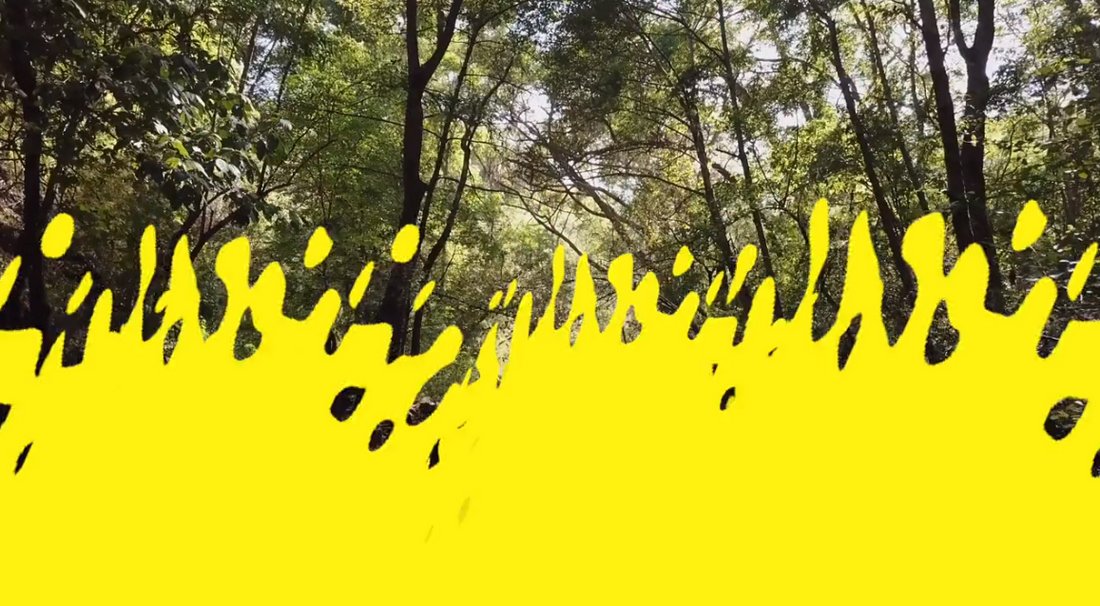 A free and colorful Final Cut Pro transition effect featuring a splashing animation. This effect is great for adding a more fun and creative look to your social media promos and various other videos.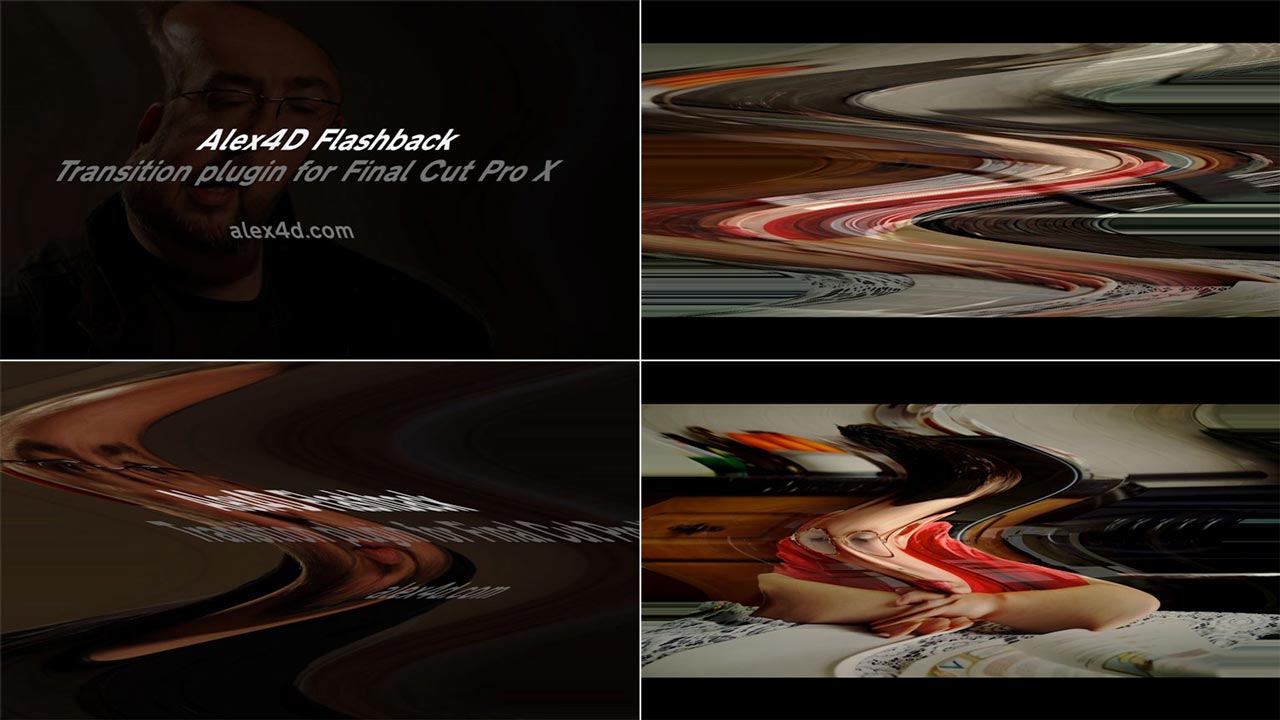 This flashback transition effect is reminiscent of the old scooby-doo cartoons. If you have to transition from present to past or show a character recollecting something from the past, this effect is your sure-fire bet.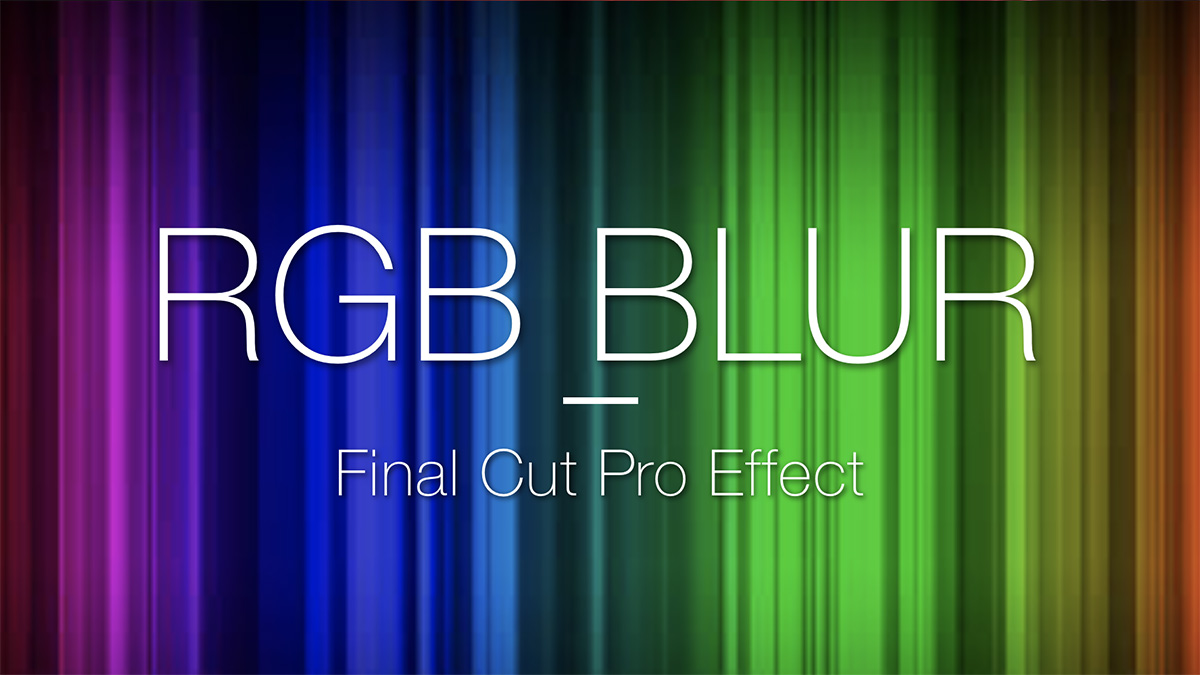 Next in our list of the best Final Cut Pro cool effects is this free resource that gives a nice blur effect to your videos in the most easiest and efficient manner. It's a gold standard in the world of free effects for Final Cut Pro. Do check it out!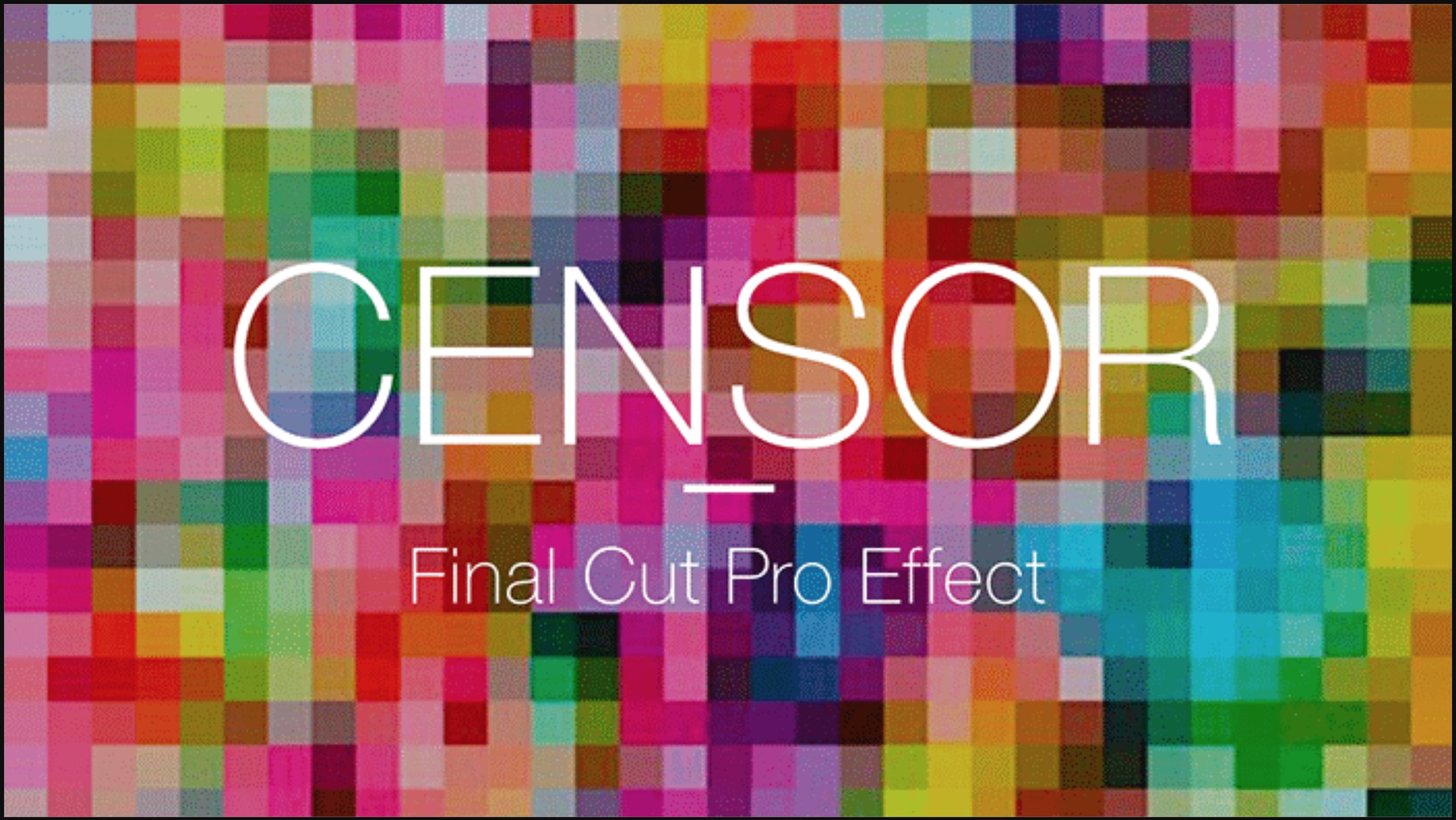 Not enjoying the built-in standard censor effect in Final Cut Pro used to blur out objects in your video? Check out this freebie allowing you more control and creative freedom over the effect, and take your video editing to next level.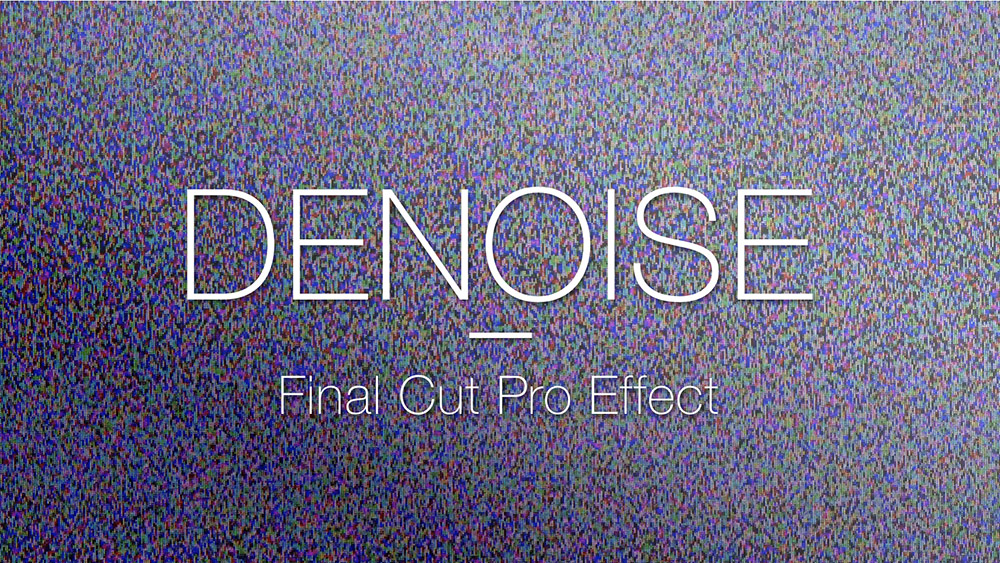 Don't you hate seeing a bit too much noise in your video? Check out one of our most favorite Final Cut Pro effects free of cost that allows you to reduce noise in your footage, and create a solid impression on your audience.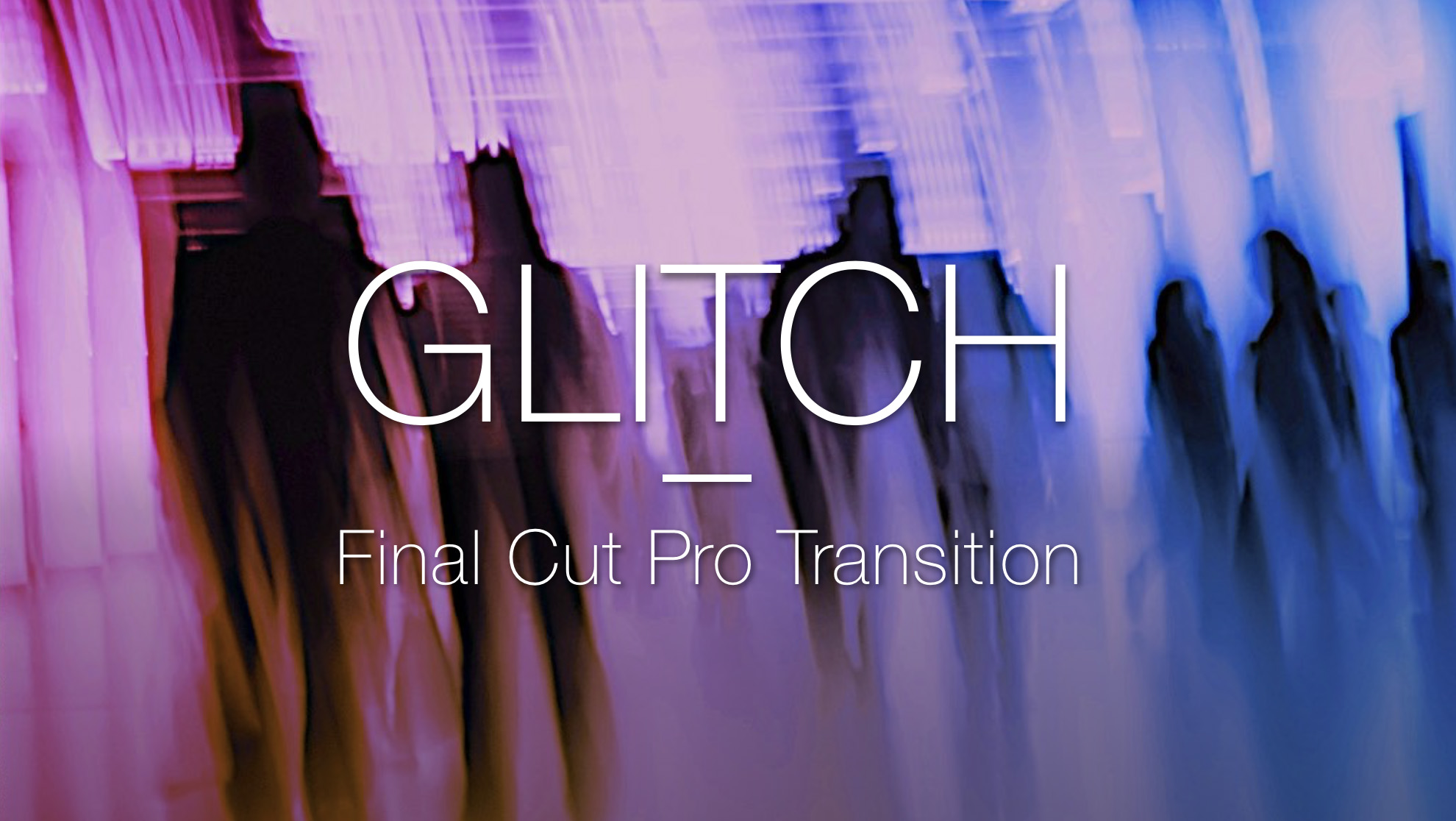 Here we have a super cool glitch transition effect to spice up your video projects in just a few clicks. What's great about this resource is that it comes packed with a free sound effect. It's one of the best Final Cut Pro effects that has been downloaded by thousands of users across the globe.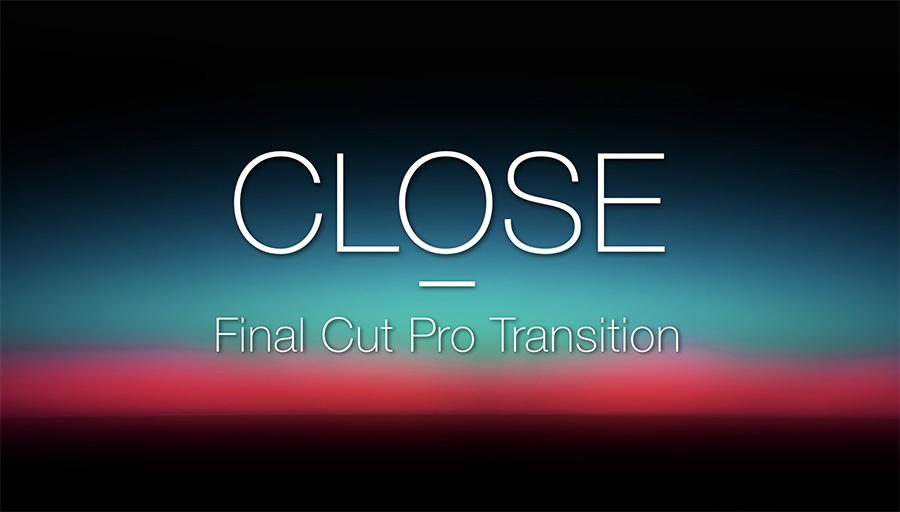 If you're looking for the absolute best Final Cut Pro plugins without splurging on premium options, this freebie deserves to be inspected closely. It offers horizontal, and vertical close transitions, guaranteed to take your videos to next level.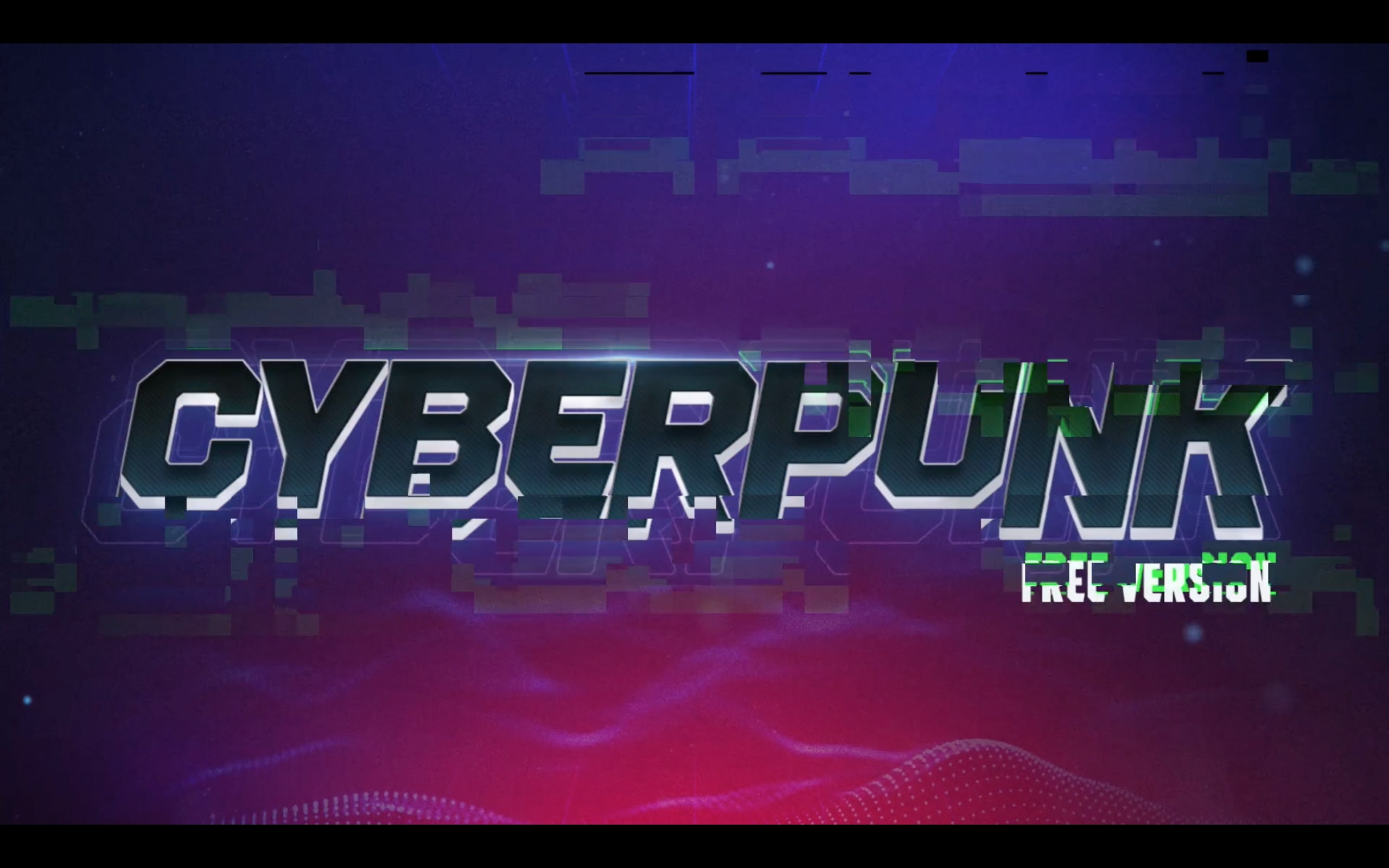 Cyberpunk provides a range of glitch, neon lights, and distortion effects for you to enjoy. With so many amazing effects, all rendered in 4k and 24 fps, you'll have everything you need to bring an 80s style cyberpunk aesthetic to your production with ease.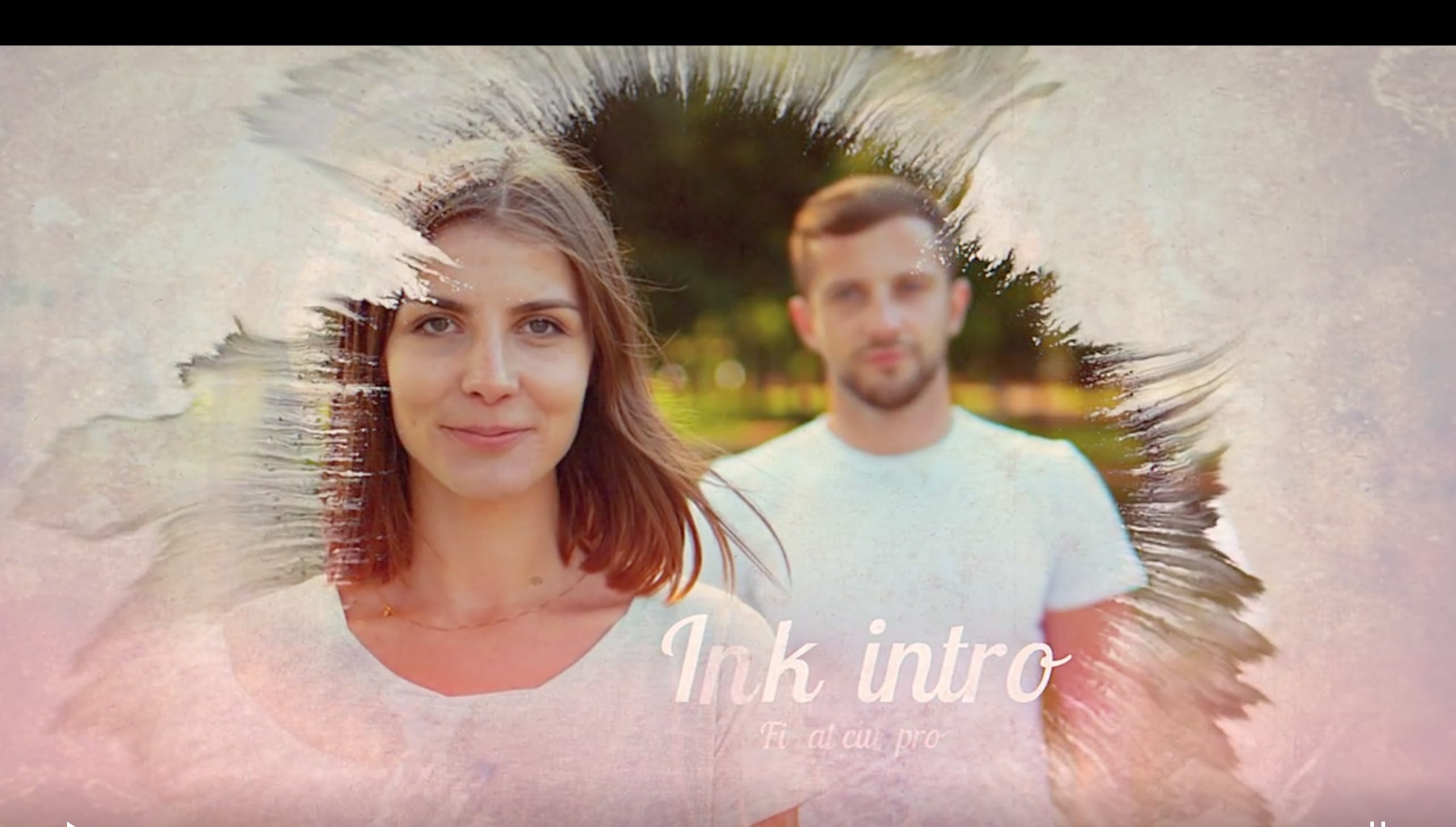 Looking to bring a simple ink aesthetic to your video? This Wet Ink Opener provides a simple-to-use effect that can bring a seamless wet ink transition effect to your videos with a few simple clicks. A great tool for beginner editors, and even pros!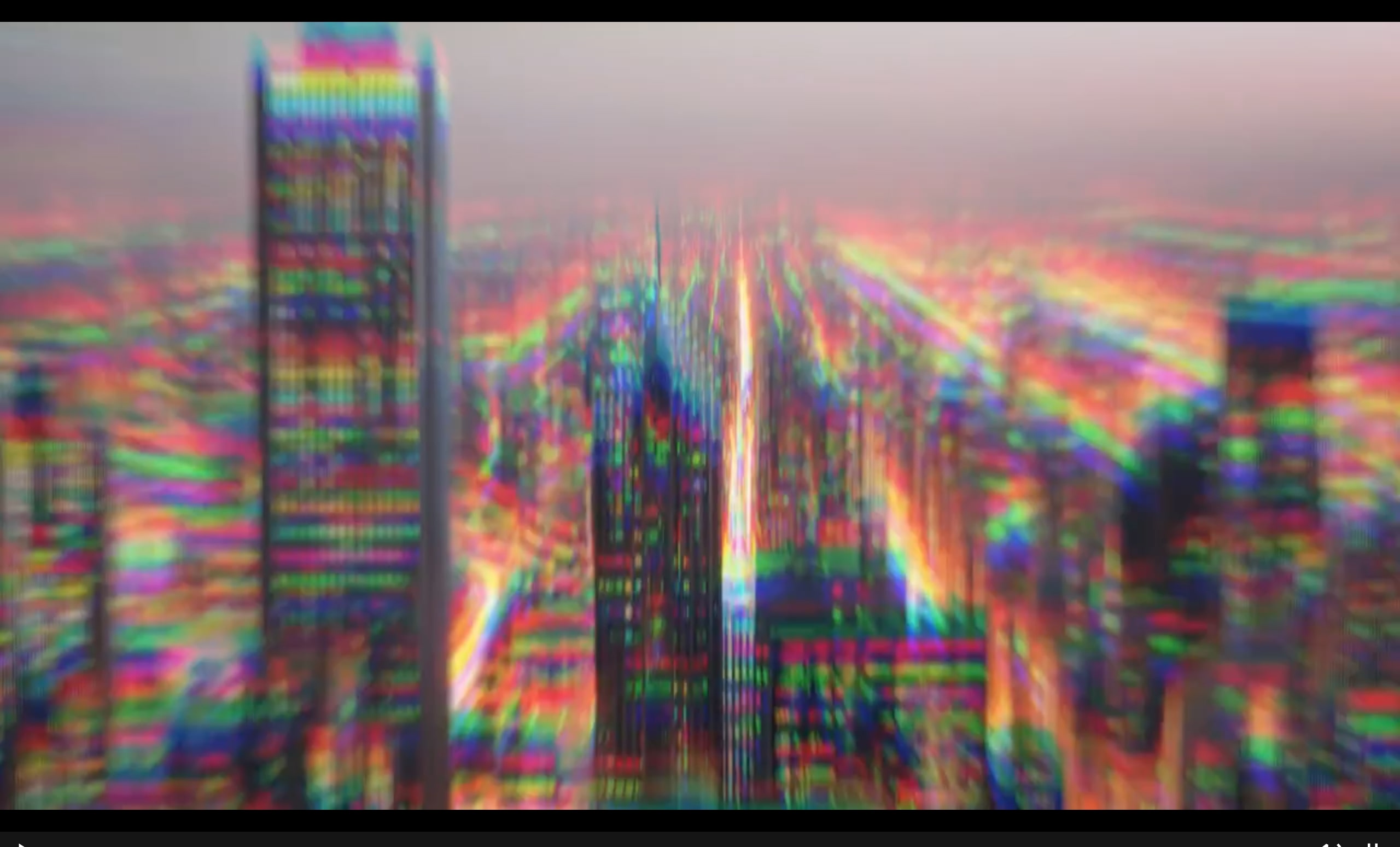 Jump between shots with this pack of 7 zoom-in and zoom-out transitions and a range of Final Cut Pro cool effects in a seamless manner. Use these effects in your next promo, Youtube video, or commercial, and win over your audience.
Get Your Hands on These Final Cut Pro Video Effects Today!
There is nothing more enjoyable than producing a great video. Now with this collection of Final Cut Pro special effects, you'll have everything you need to make the most out of the software and produce something truly special!