25+ Best Final Cut Pro Text Effects, Animations + Text Plugins 2021
Final Cut Pro is a fantastically useful piece of video editing software, with the capabilities to produce stunning video productions with ease. There is a good reason why many top video editors, professional or otherwise, choose to use Final Cut Pro.
Yet despite this aptitude, it can often be difficult to find the right effects for Final Cut Pro. More specifically, many editors get stuck wondering how to add text to Final Cut Pro in a captivating fashion.
Finding the right Final Cut Pro text effects can be a stressful endeavor. It's for this reason that we've taken some time to compile a range of premium and free Final Cut Pro text effects for you to browse. Everything from Final Cut Pro overlay effects, plugins, and animations can be found on our list.
Put those days of wondering how to add text to Final Cut Pro behind you, and enjoy our select range of the best Final Cut Pro text templates!
Bring a techno HUD style to the page with this collection of Final Cut Pro text effects available in 4k. With no plugins requires, the template is beginner-friendly, however, you need to be on Final Cut Pro X 10.4.6 for it to work.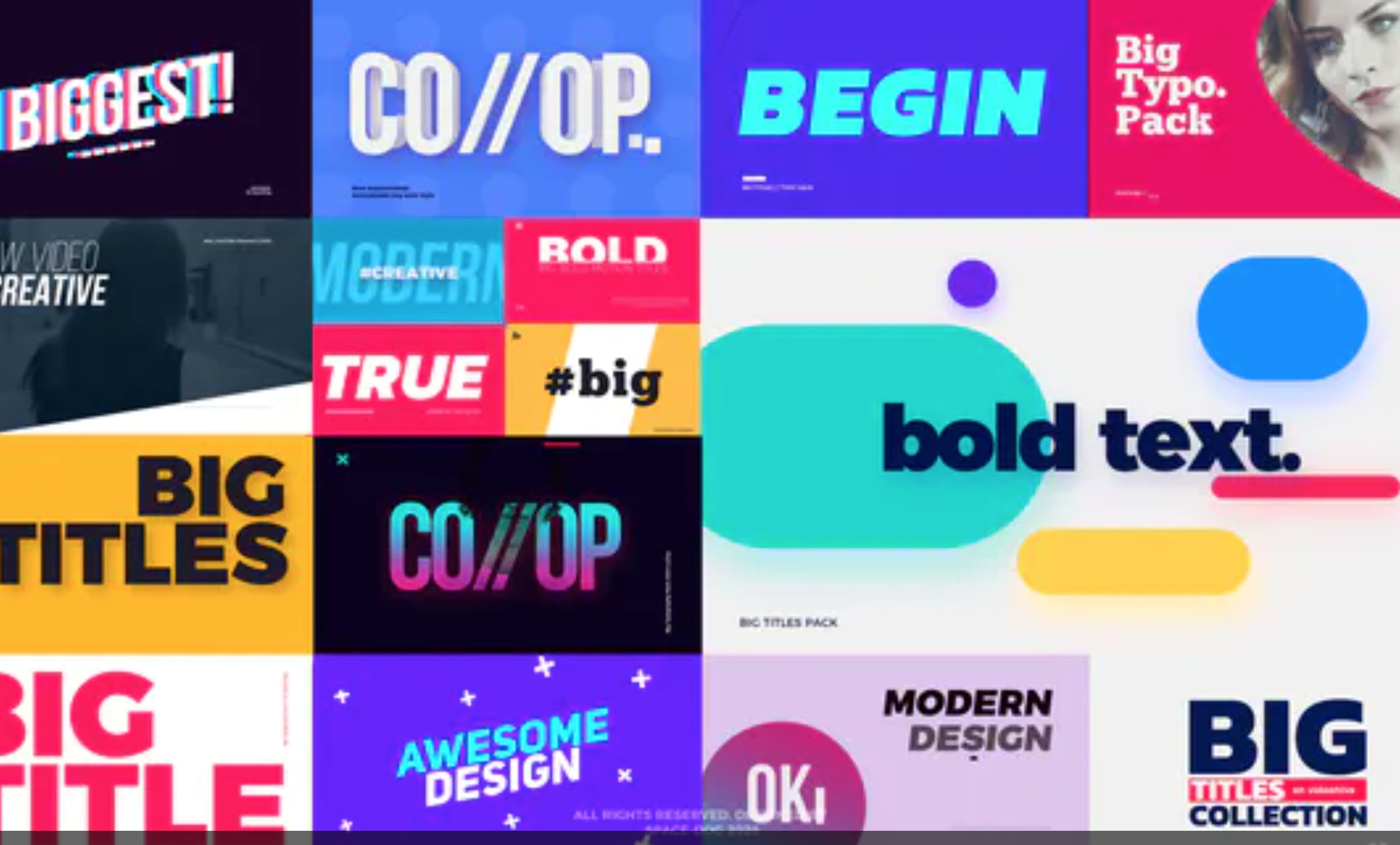 Looking for some big bold titles to capture your viewers' attention? Then this collection of 30 unique title styles has you covered. Each title uses a versatile aesthetic that will seamlessly fit into a wide range of content styles with ease.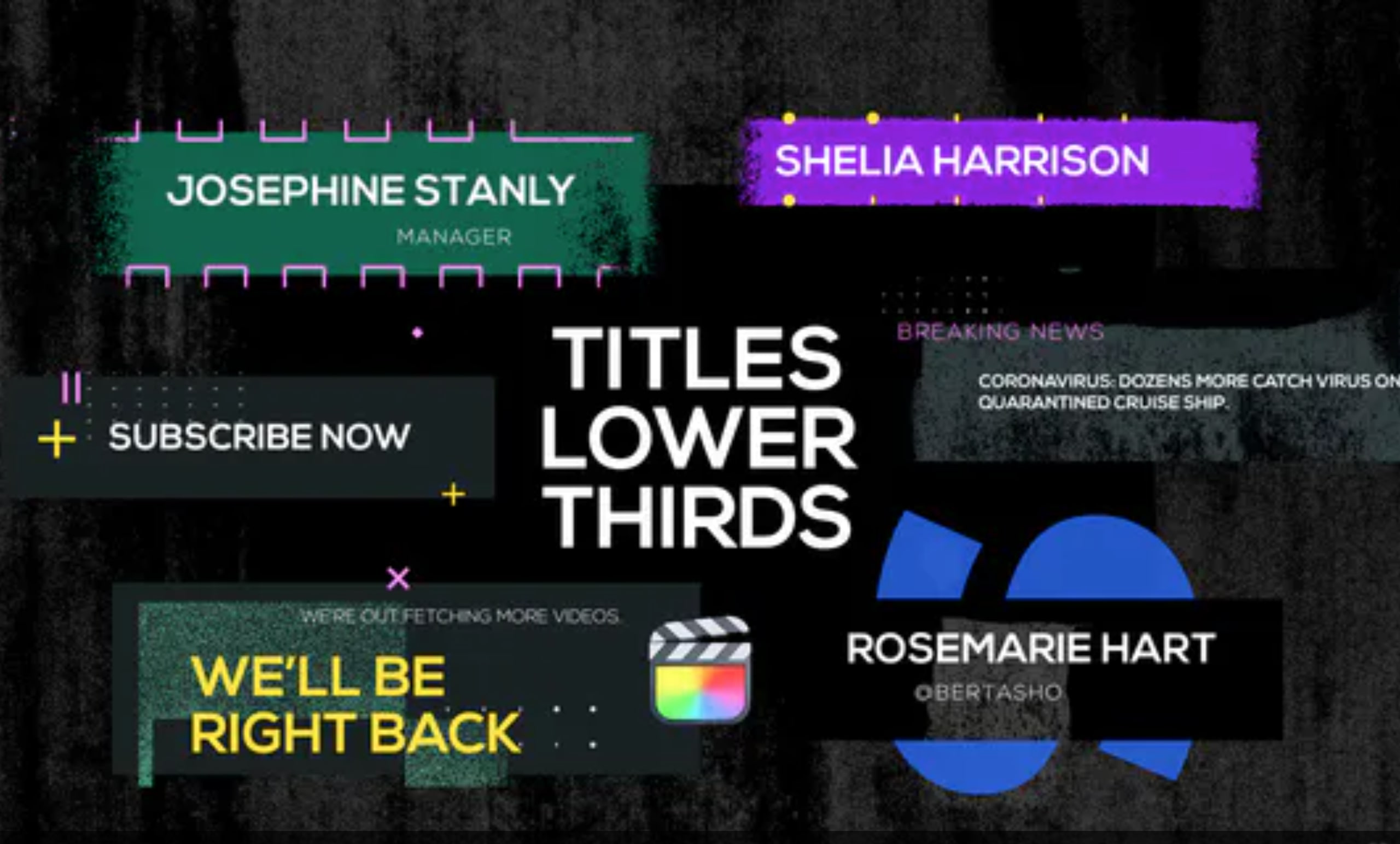 If you're looking for a trendy and energetically designed lower-thirds, consider the Grunge Distortion Final Cut Pro text animation template allowing you to customize everything from text colors, and typography, to text duration and block size.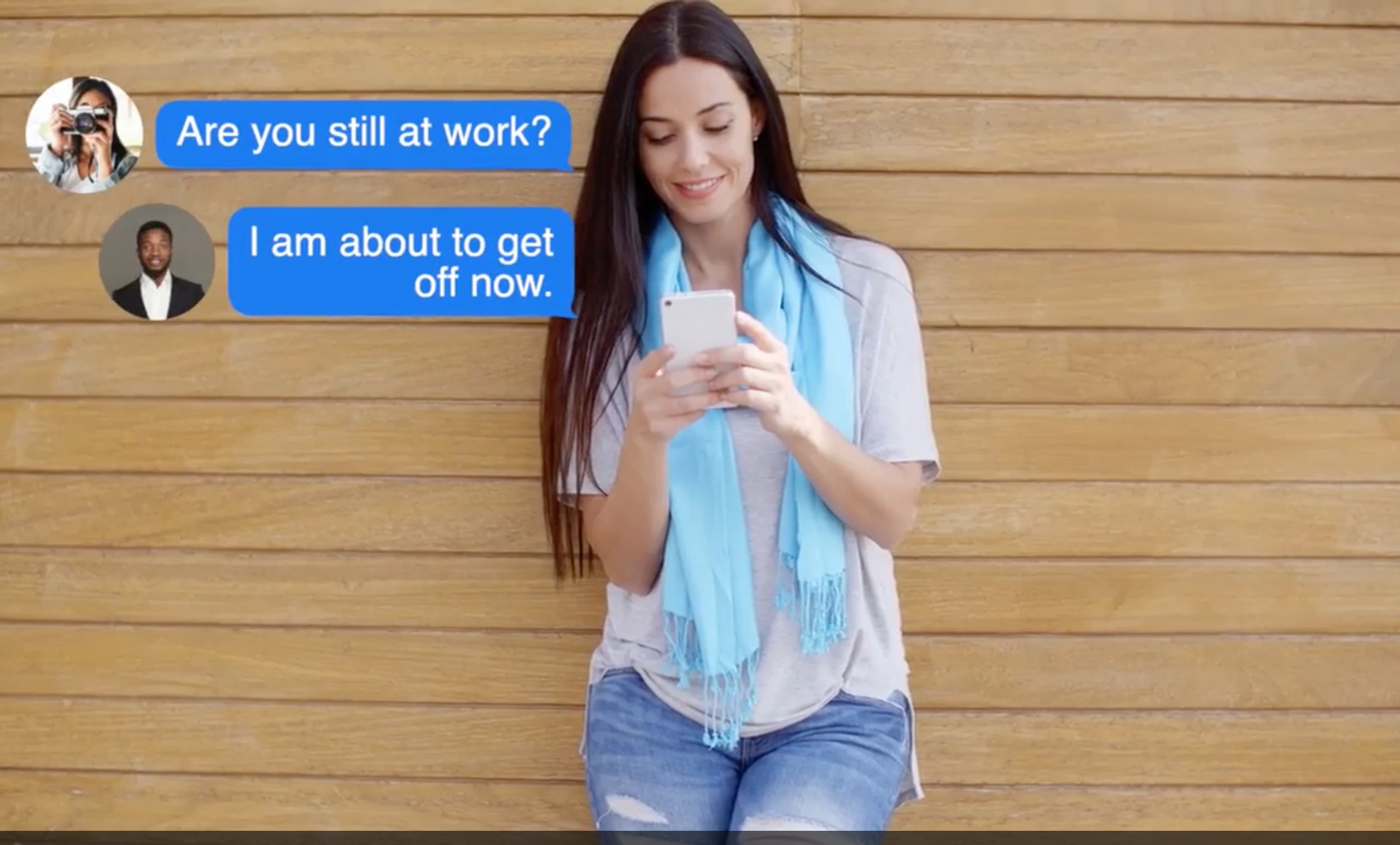 Whilst a simpler Final Cut Pro text animation, this text messaging effect is a great way to show messages being sent on the screen. This is useful for many content styles, and can help create a narrative, comedy, and much more!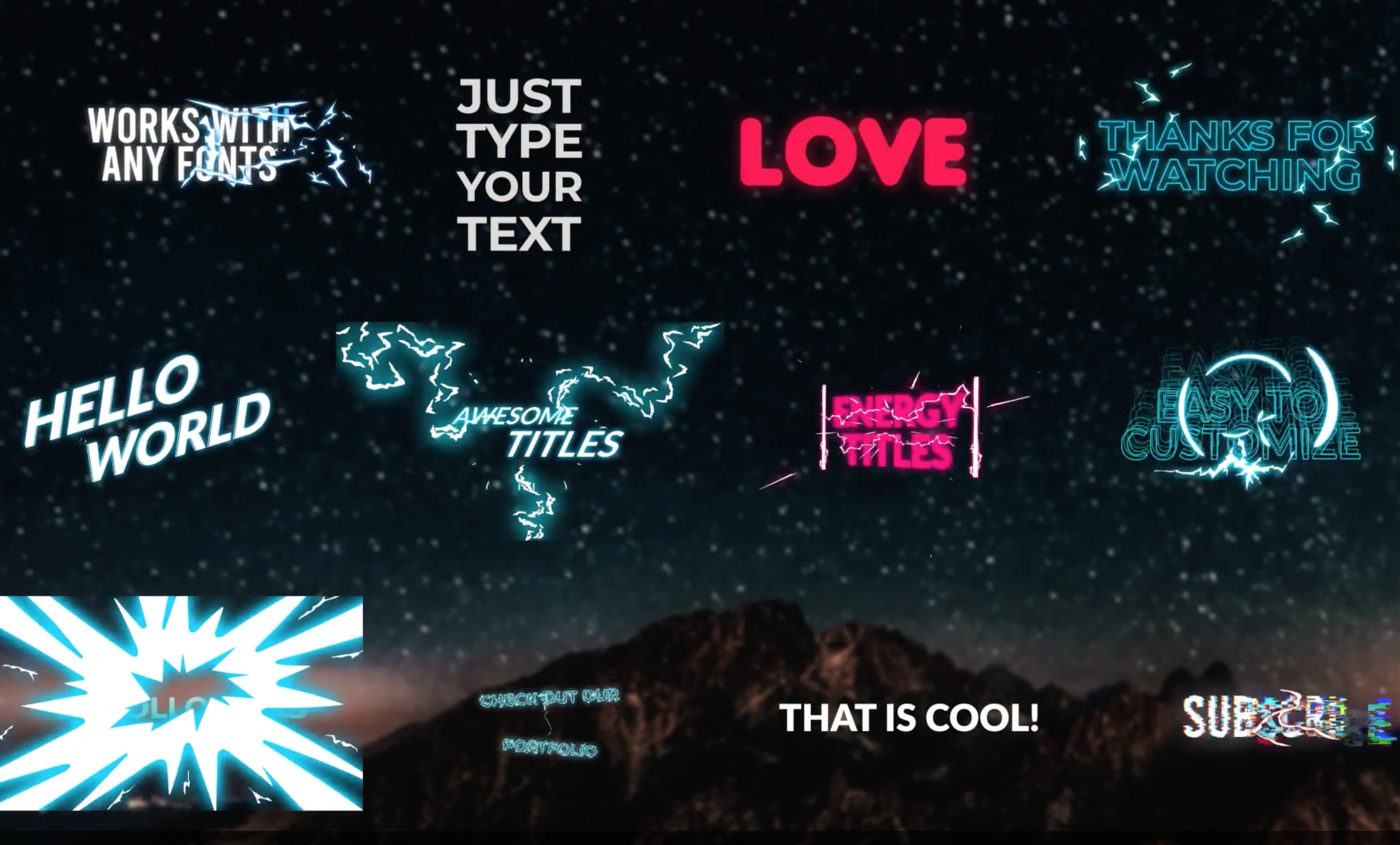 If you are looking for a template that packs a powerful punch, this Final Cut Pro text animation bundle is right up your alley. It comes packed with a range of lightning and energetic titles that's ideal for a wide range of creative and professional applications.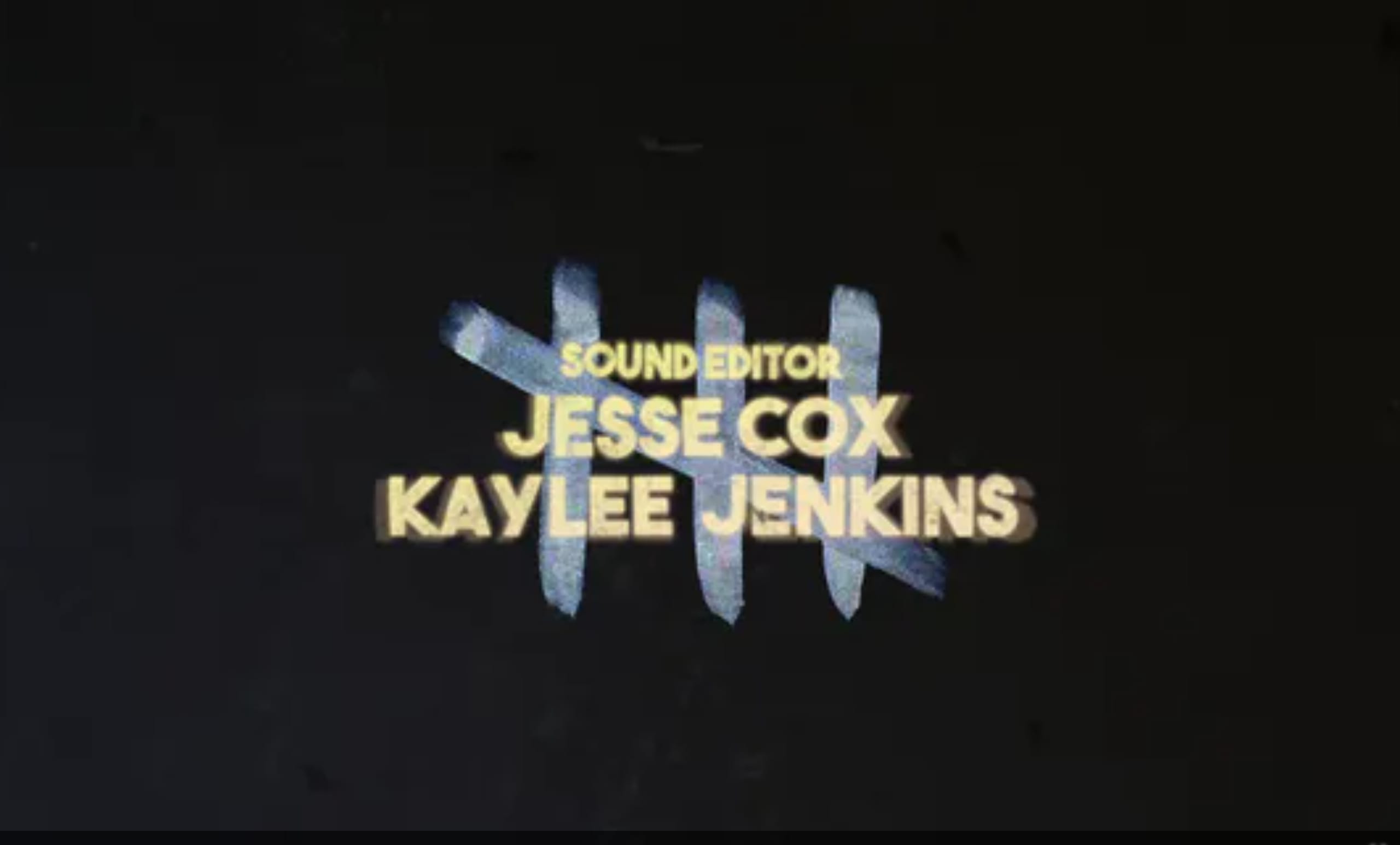 If you're looking to use a Final Cut Pro text overlay to craft your credits, then this Grunge Credits pack provides you with an impressive style to implement. Bring the distressed grunge aesthetic to your work, and leave a lasting impression, whilst giving credit to all those who worked hard on your cinematic achievement.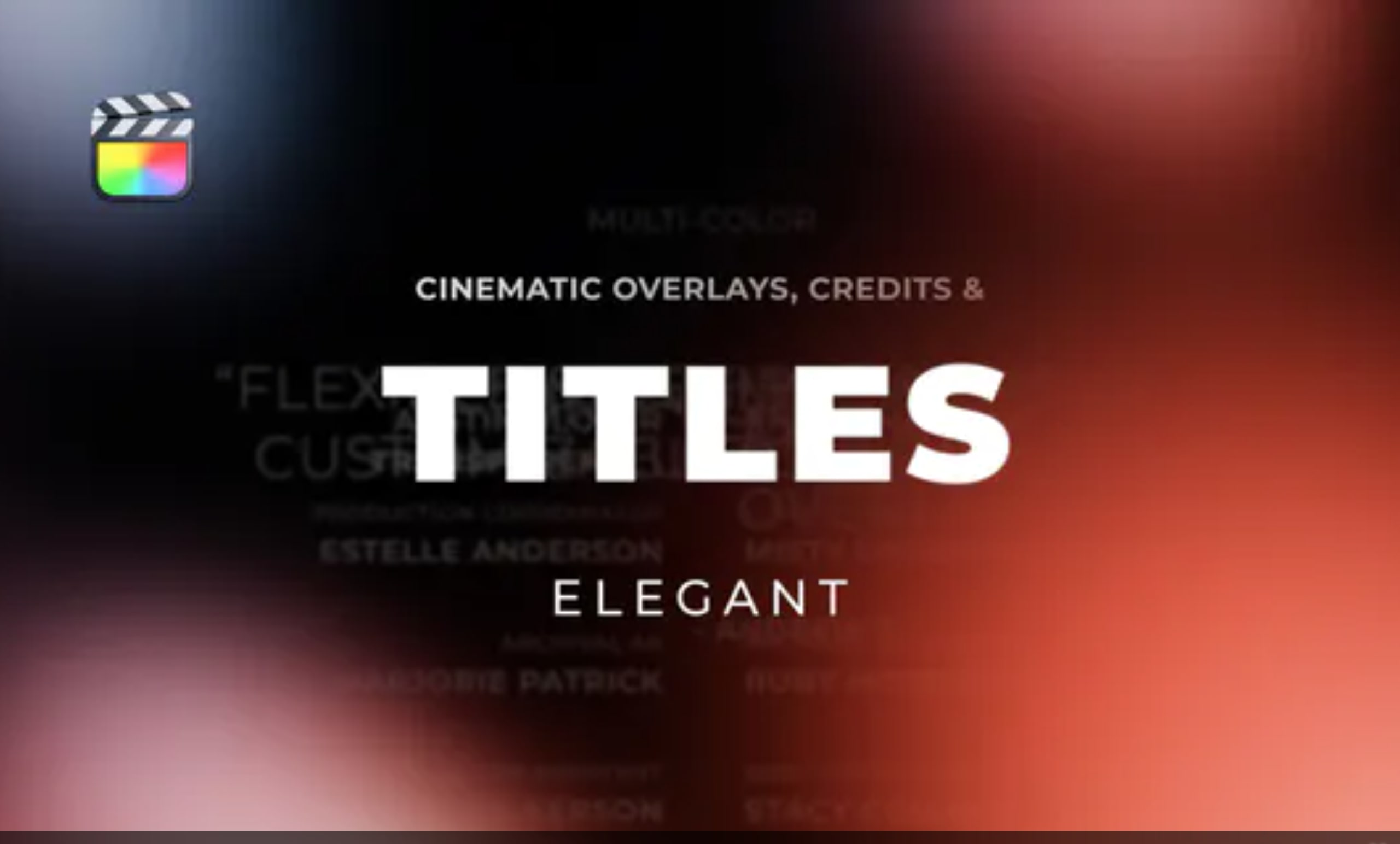 Bringing an element of elegance to your work is never a bad idea. With the Elegant Cinematic Title package, you'll have access to 21 gorgeously designed and animated titles and credit scenes. one of the best Final Cut Pro Text Overlay templates out there.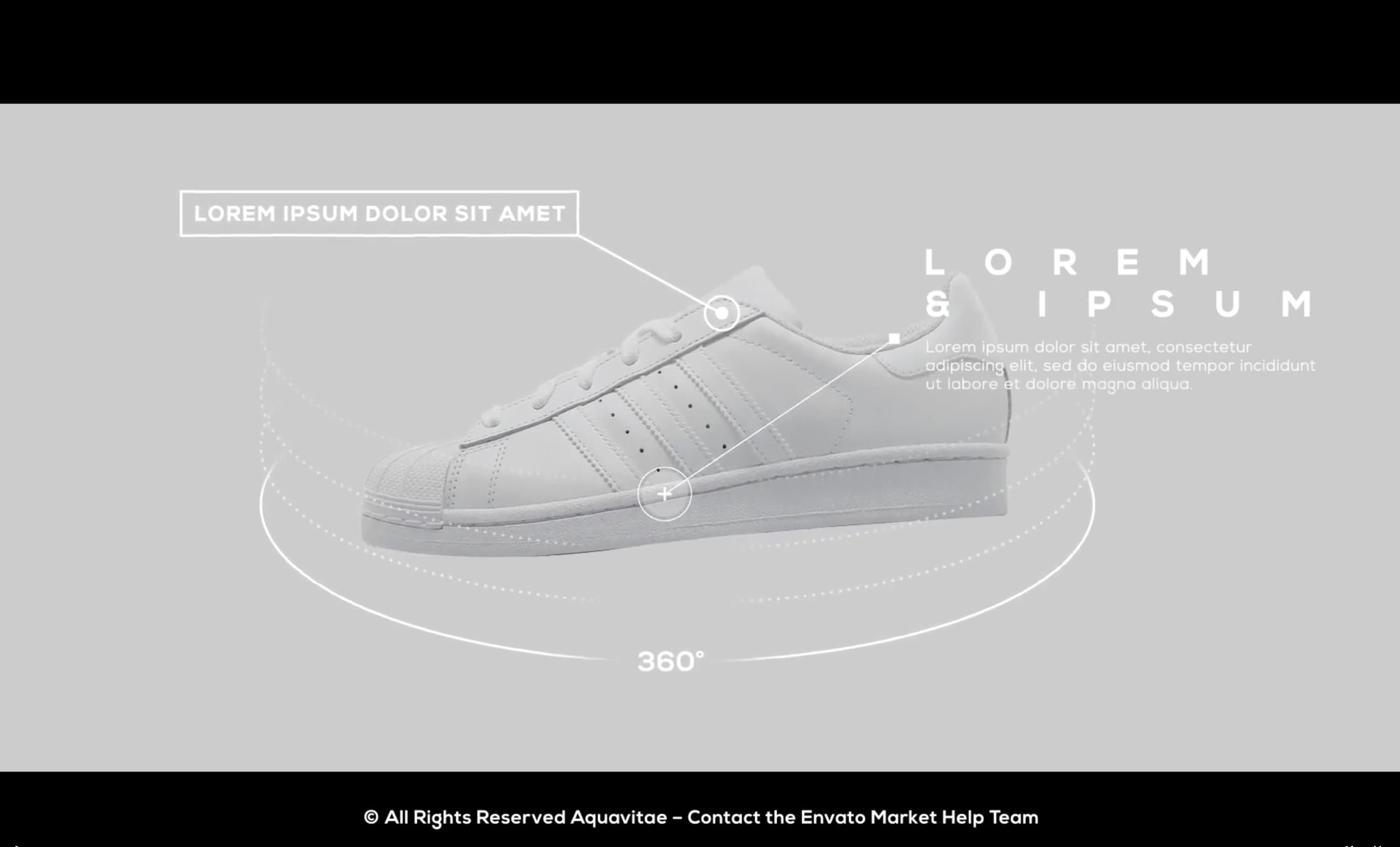 Check out these pre-made call out titles and elements for you to utilize in your projects. From minimal and infographic call outs to call outs with placeholders and elements, this mega library has everything you need to leave a lasting impression on your audience.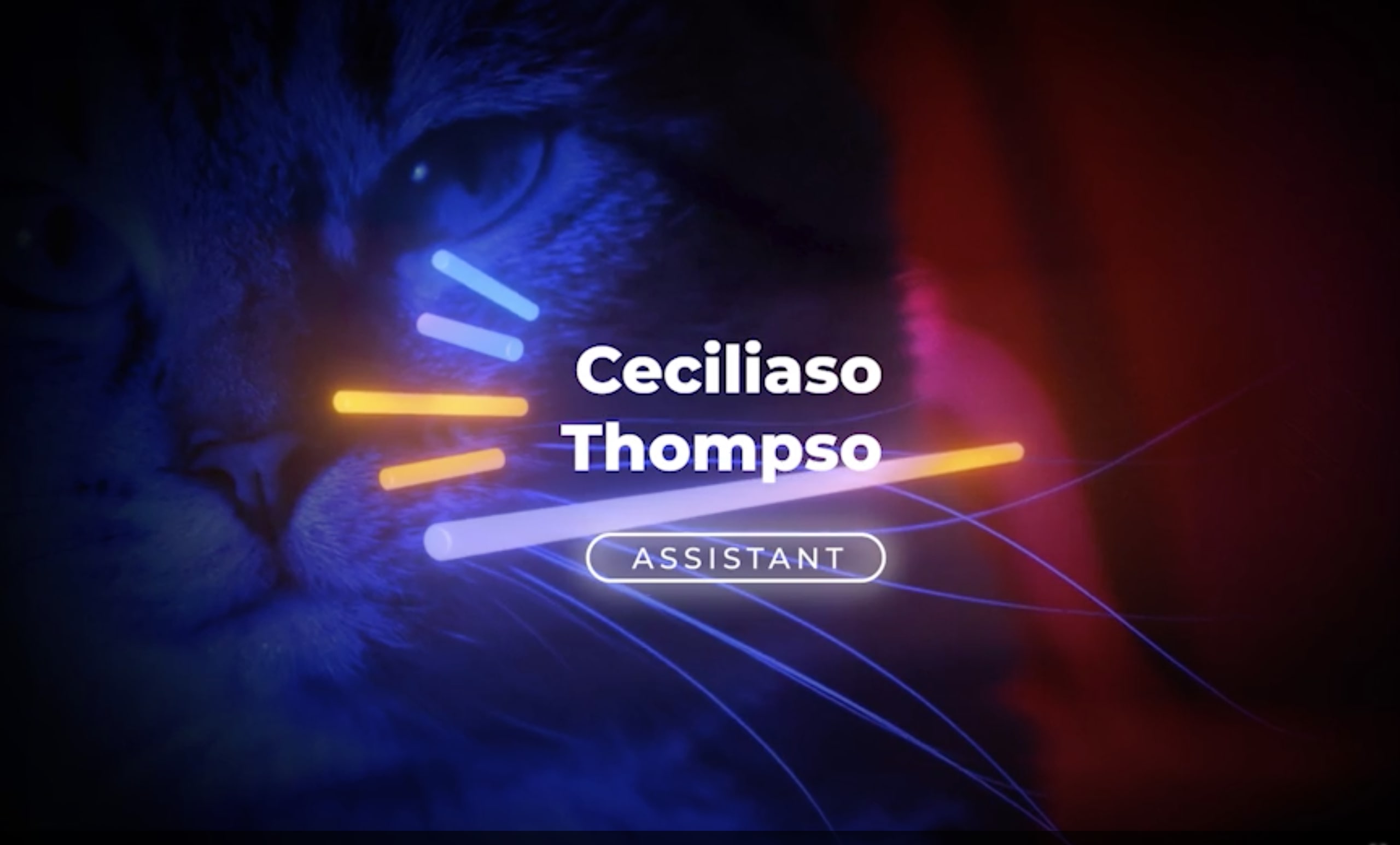 Want to engage your audience with some neon glowy titles and lower-thirds, to match your content? Then this FCPX collection has everything you need to light up the aesthetic of your work and leave a lasting impression. Great for gaming channels, music videos, product reviews, and more.
If you are wanting minimal and elegant titles for your wedding ceremony, consider this template featuring a range of smoothly animated gold Final Cut Pro text effects. Very simple to customize, just pop in your text in the suitable placeholders, and it's done.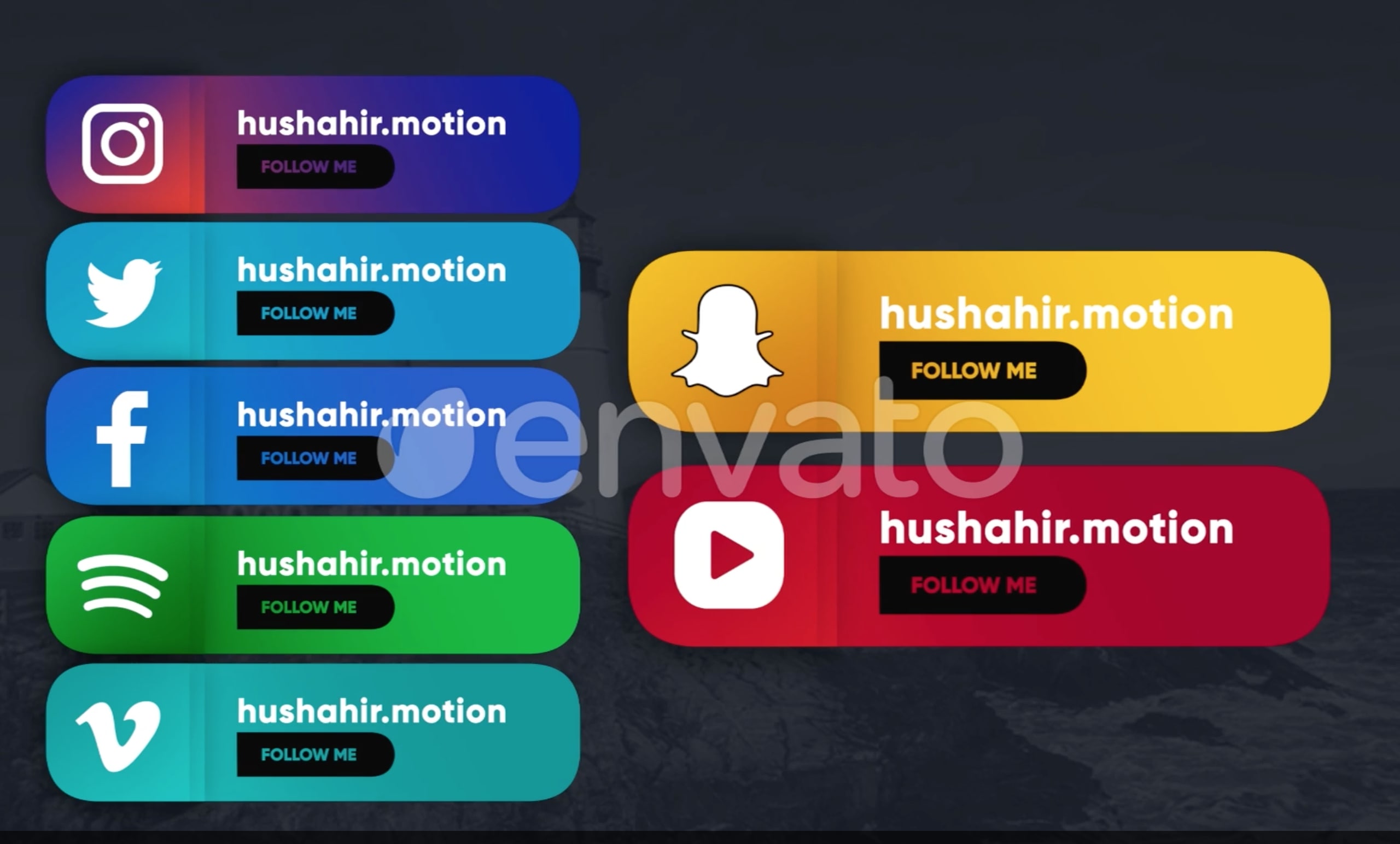 Increase your social media followers with these trendy and advanced lower thirds specifically designed for Facebook, Twitter, Instagram, Pinterest, Spotify, Twitch, and Youtube video projects. Very simple to use and easy to edit!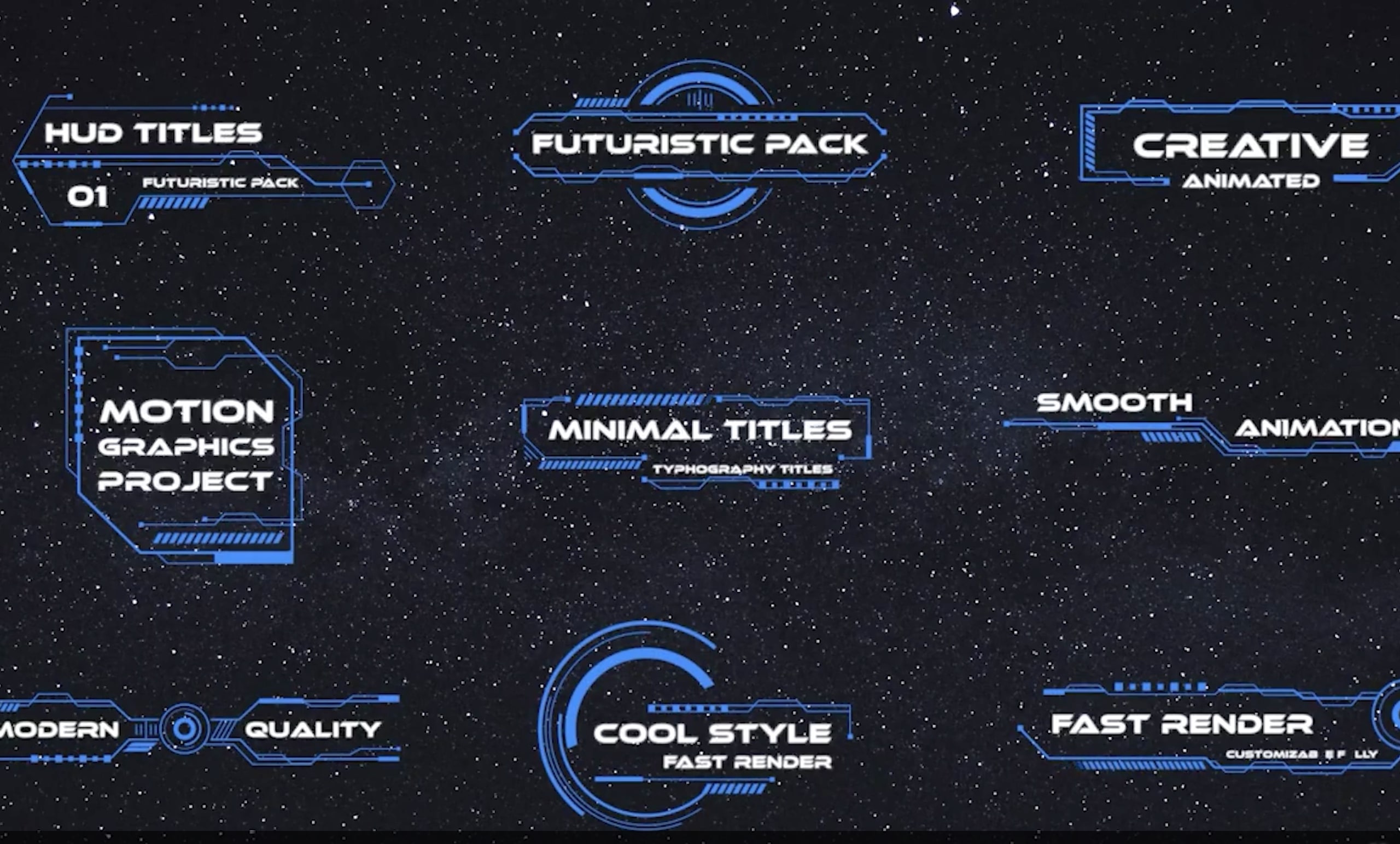 If you're wanting futuristic titles for your upcoming commercial, promo, slideshow, social media video, or business presentation, look no further than these ultra-modern and up-to-date HUD titles that are sure to attract eyeballs.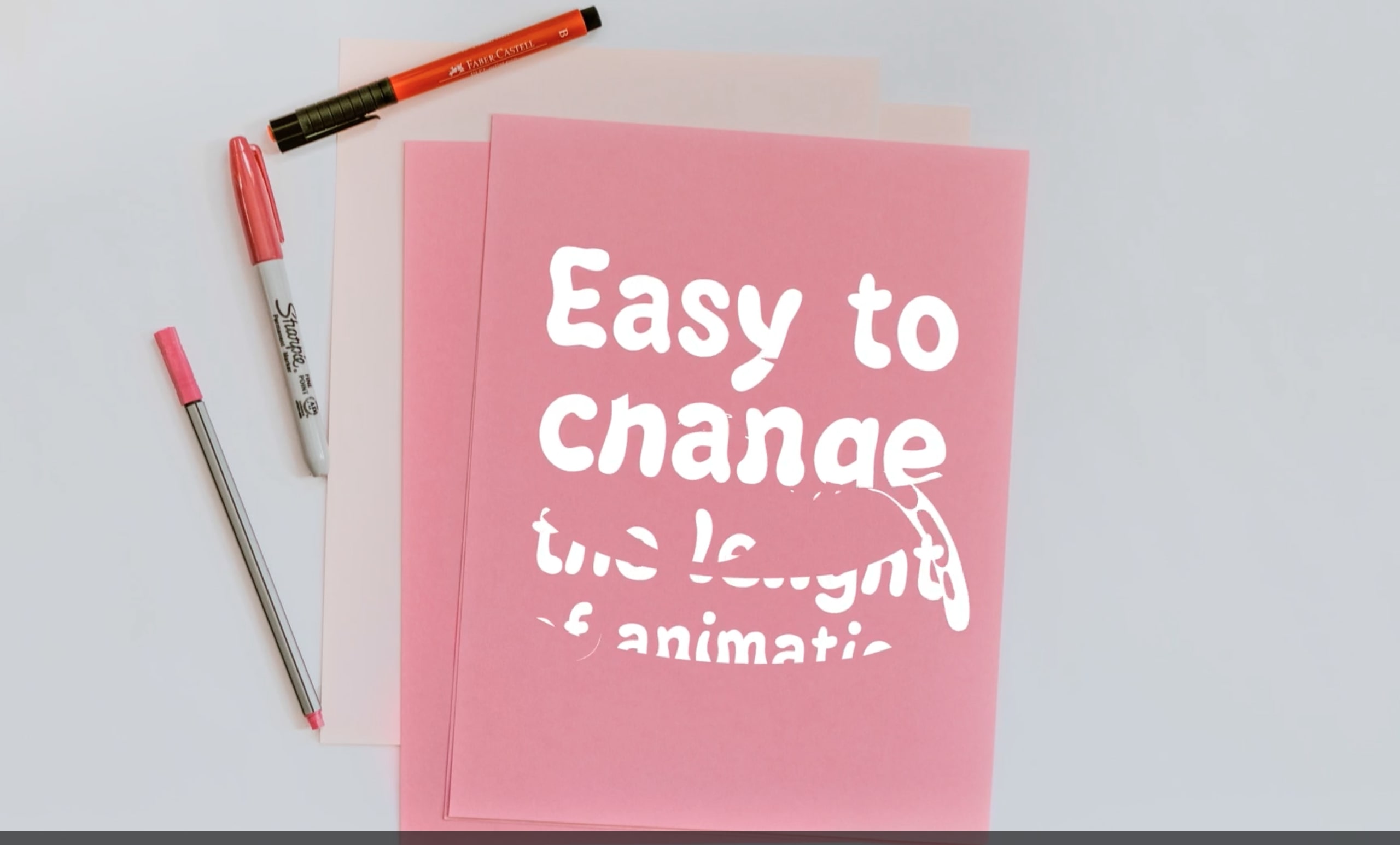 Looking to make a happy and playful piece of content? Then this collection of liquid titles will fit right in. It offers you an array of liquid styles for your text animations that ooze an air of joy and carefree fun with ease.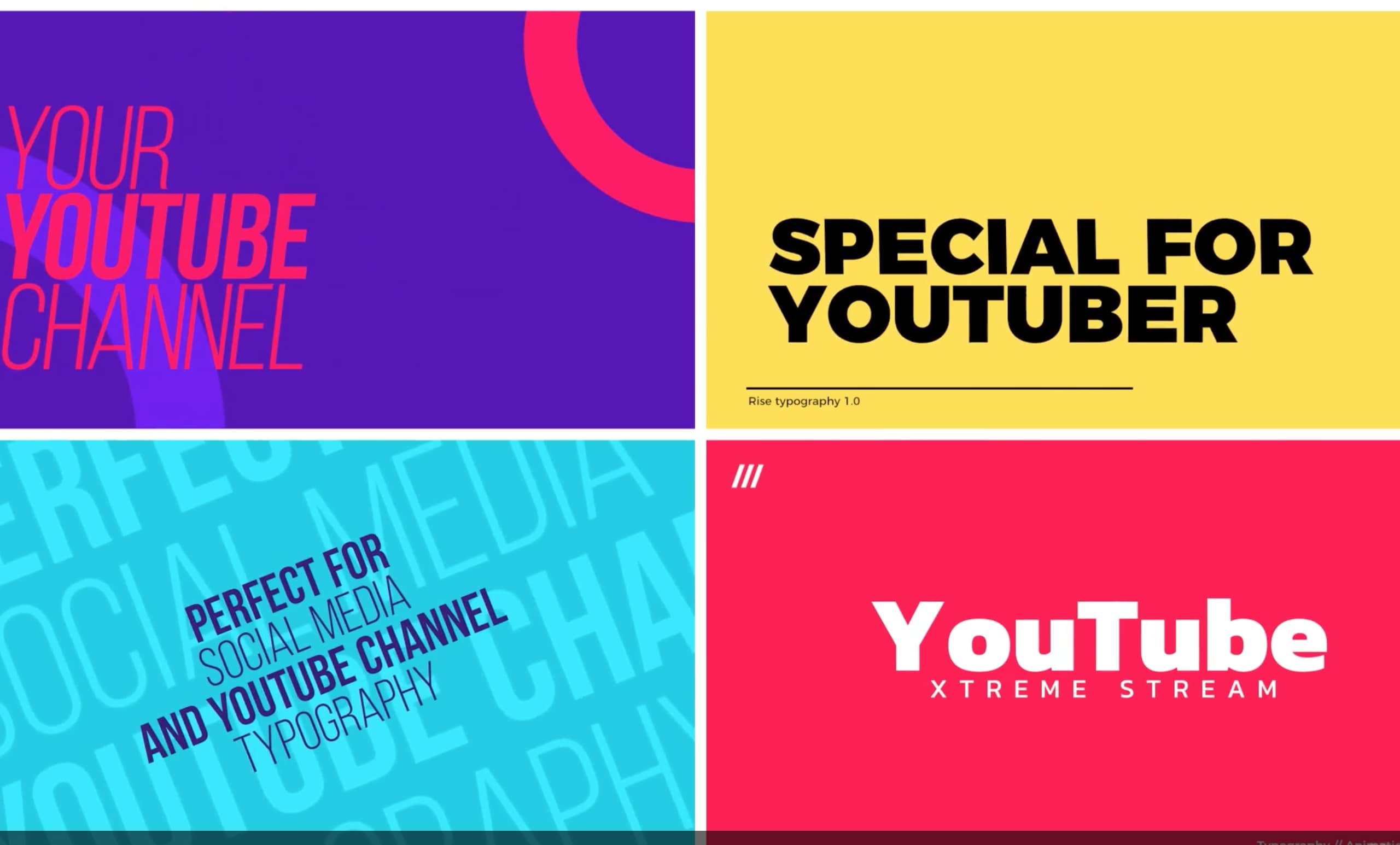 If you are producing content for YouTube and using Final Cut Pro to create your content, then this collection of YouTube-optimized titles will be a welcome addition to your toolkit. Providing you with 30 unique title options, this collection has everything you need to start making fantastic YouTube content.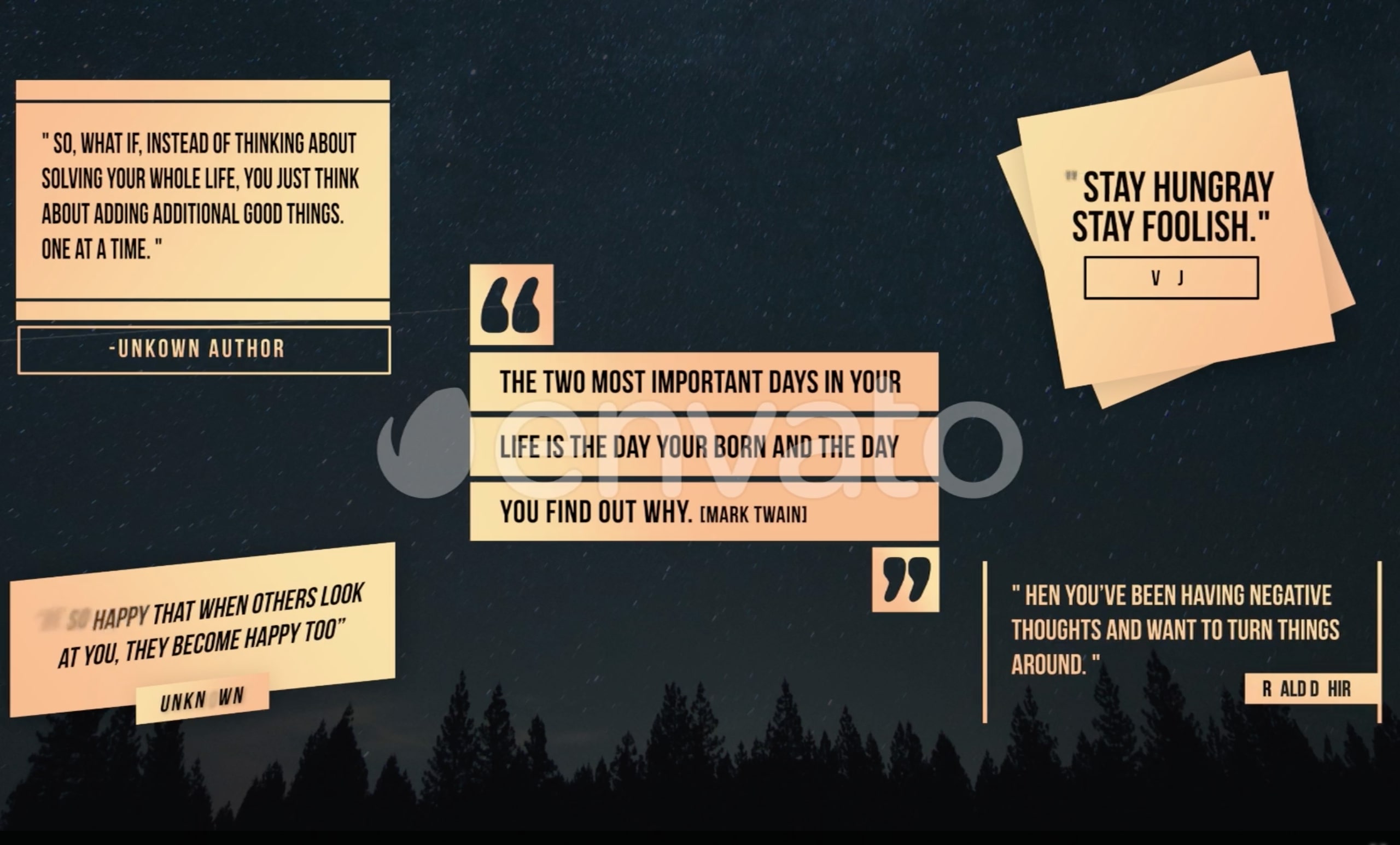 The Quotes titles package is everything you need to begin cultivating professional and ultra-modern quotes with ease. It provides you with 10 creative quote titles to choose from, drag and drop placeholders, and full animation control. These effects are beginner-friendly and come with a great level of customization.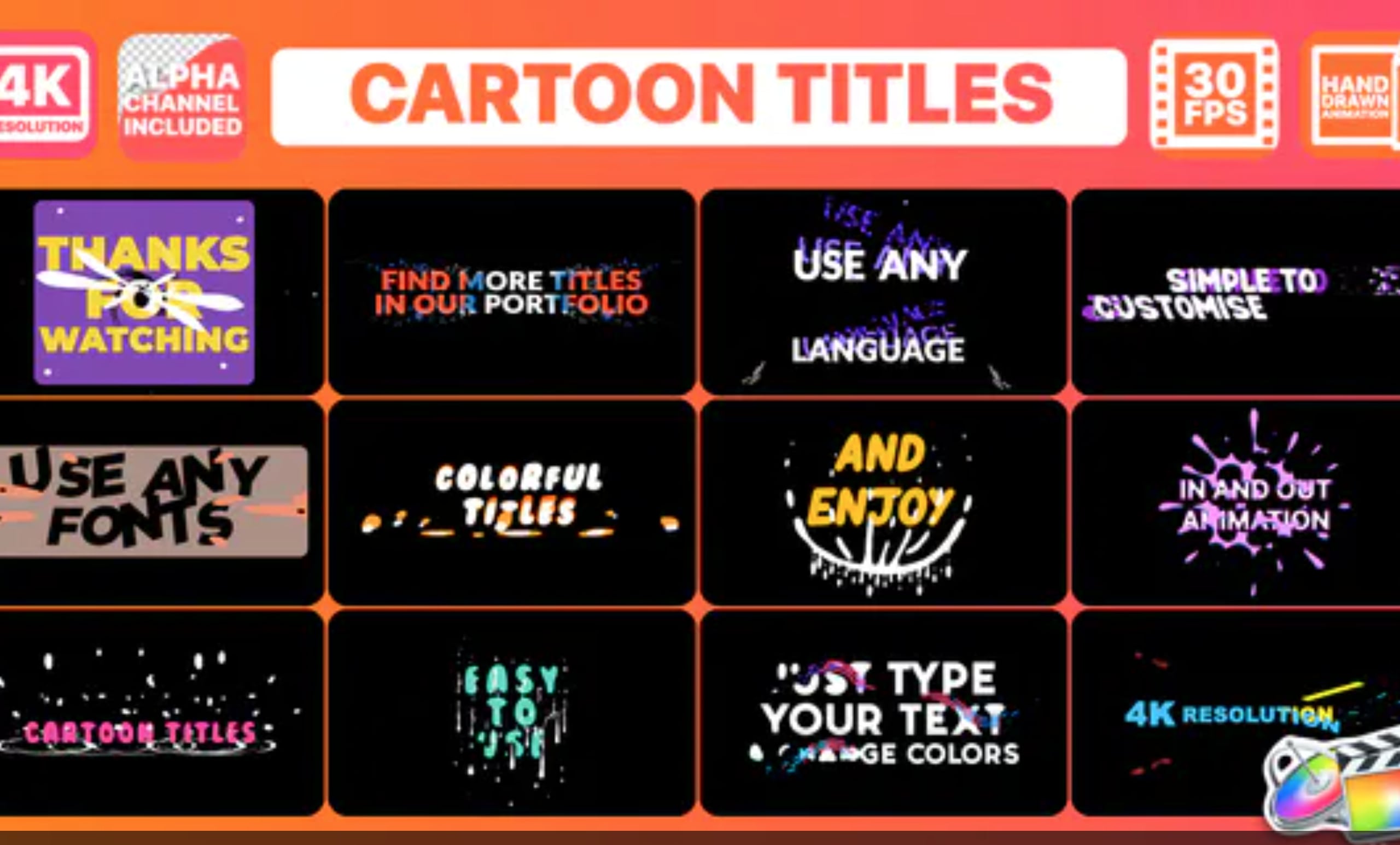 Check out this collection of cartoon-styled Final Cut Pro text plugins purpose-built for kids' oriented movies and TV shows. Add text to Final Cut Pro, change the colors, and tweak a thing or two, and you have got yourself a cute and adorable text animation ready.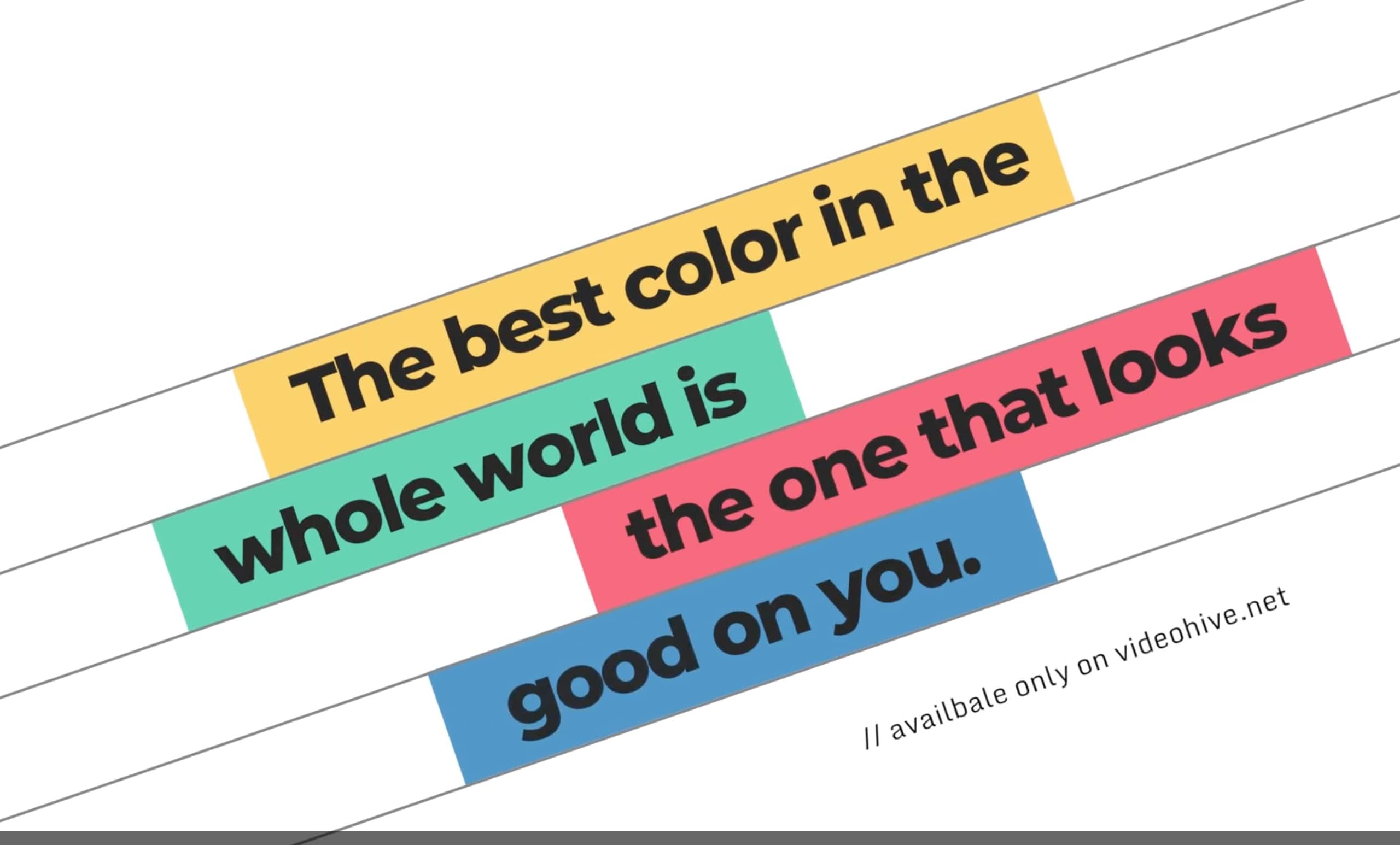 Next up we have a uniquely crafted collection of modern typography. With a smorgasbord of text animations to choose from, the package provides you with an incredible resource for your next video essay, slideshow, or business video production. A fantastic beginner Final Cut Pro resource!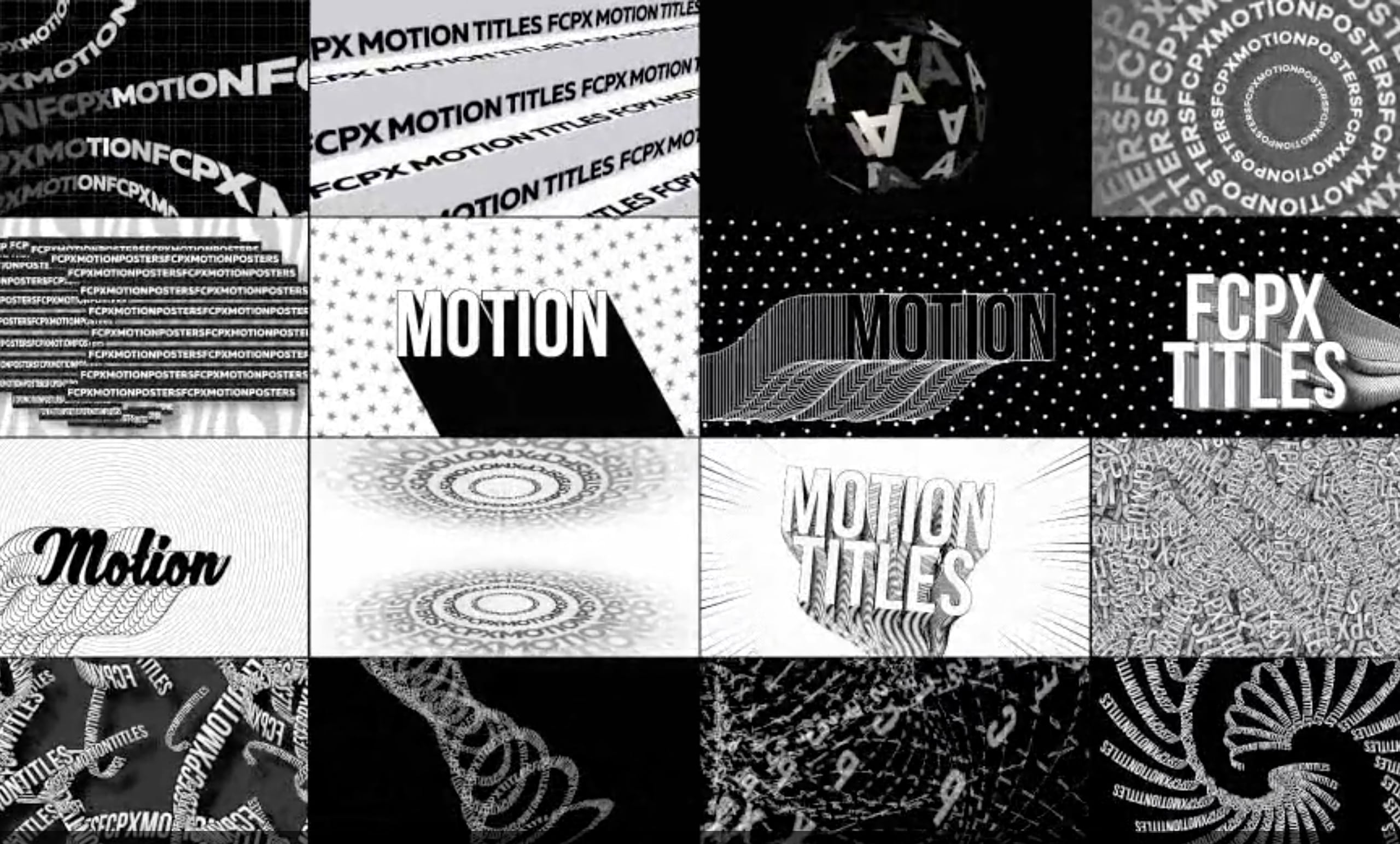 This Typographic Kinetic Poster and Title collection is a unique aesthetic in the world of Final Cut Pro text plugins. It features a range of vector and kinetic styled effects, each crafted in a monochrome style, for you to enjoy. An impressive style that is sure to drive attention, and define a unique style for your work!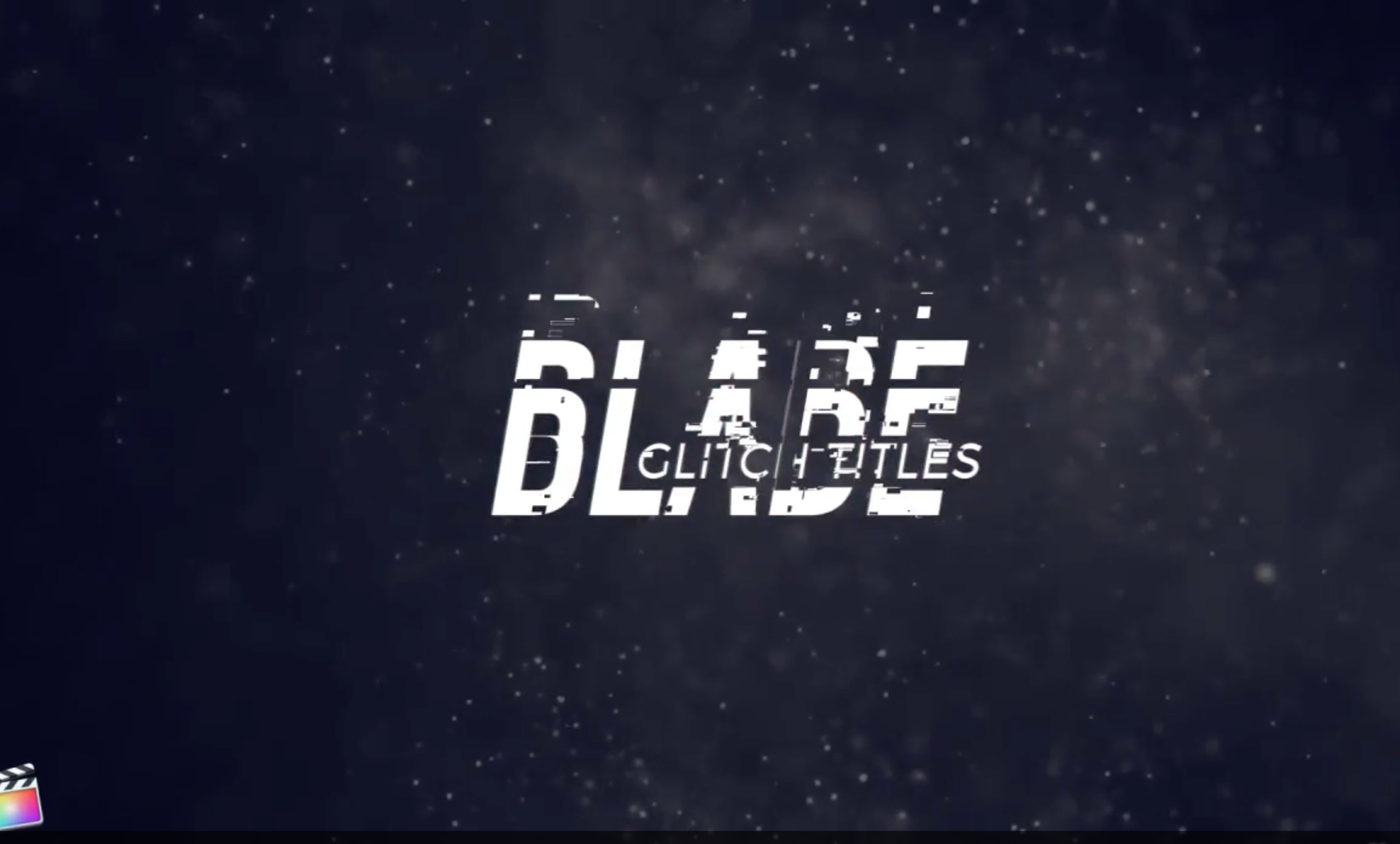 Glitch titles are a great way to add a creative flair to your video production, with surprisingly little work. With this collection of Final Cut Pro text animation, you'll have access to a wide range of blade glitch titles and lower-thirds to seamlessly include into your work.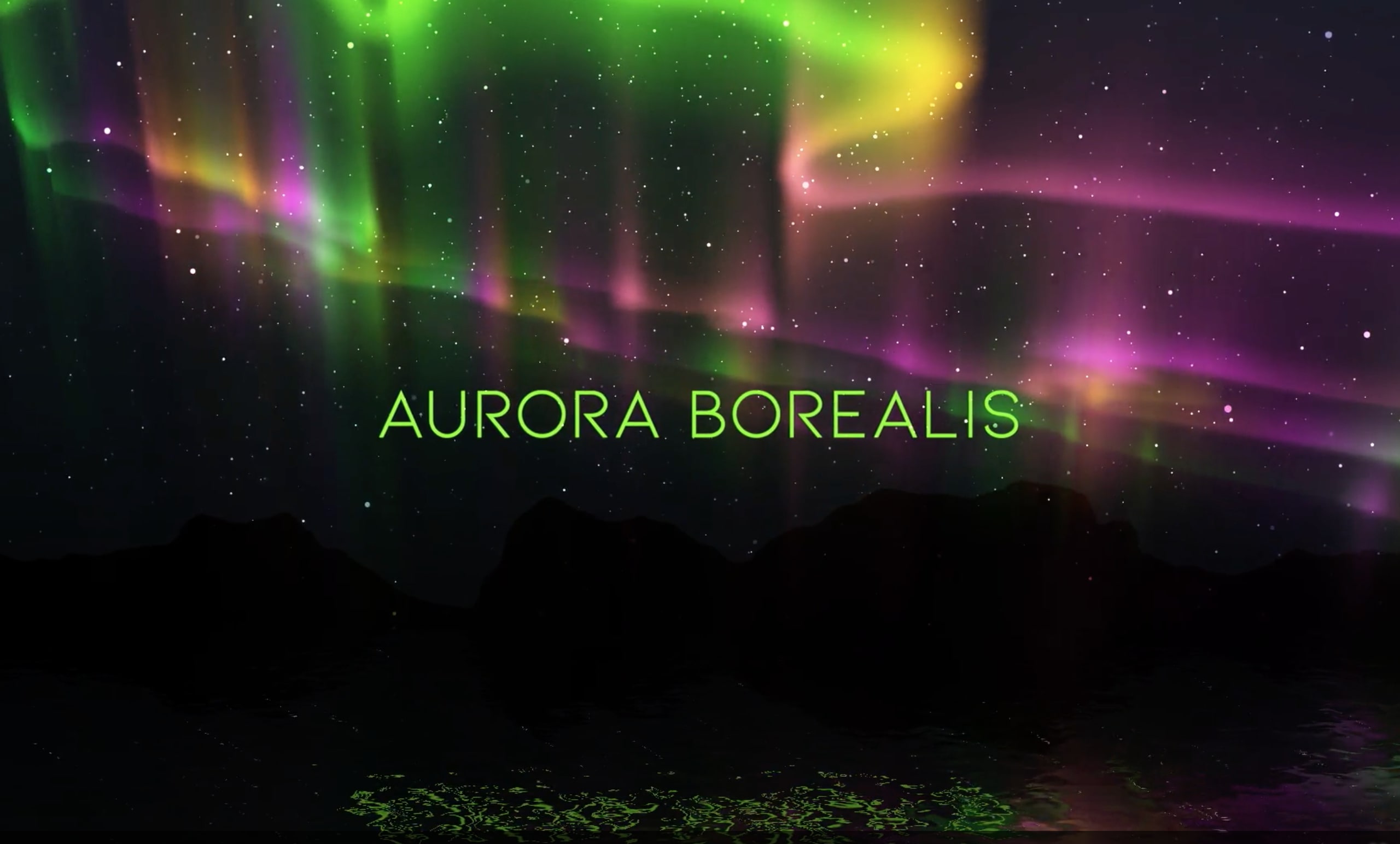 Perfectly suited for cinematic trailers, movie openers, and motivational clips, the Aurora titles collection is loaded with Final Cut Pro text overlay effects that will enhance any video production effort.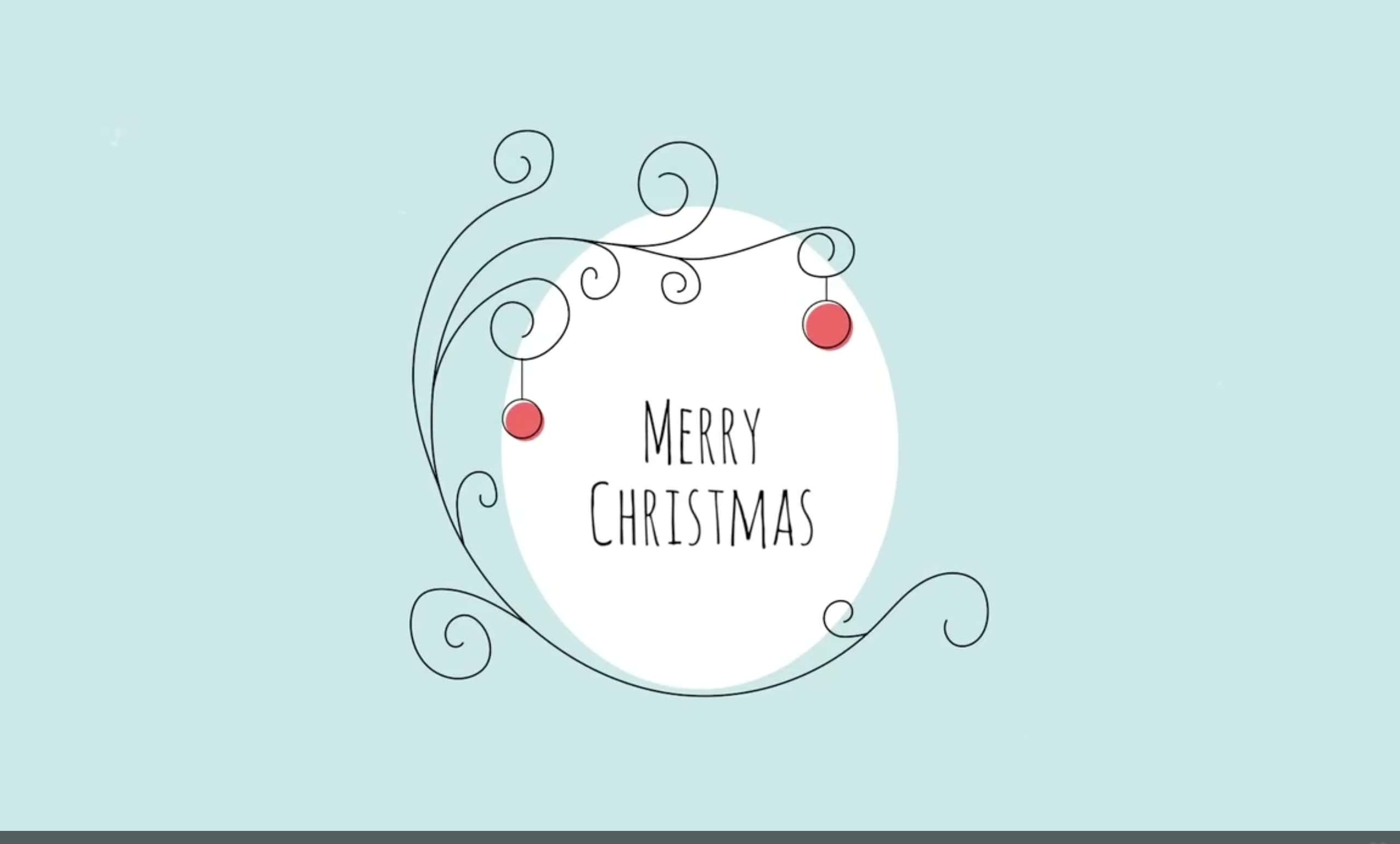 Take advantage of a minimalistic approach to your Final Cut Pro text effects with this delicately designed collection for Christmas and New Year's projects. The bundle comes with enough different styles to always keep your work fresh.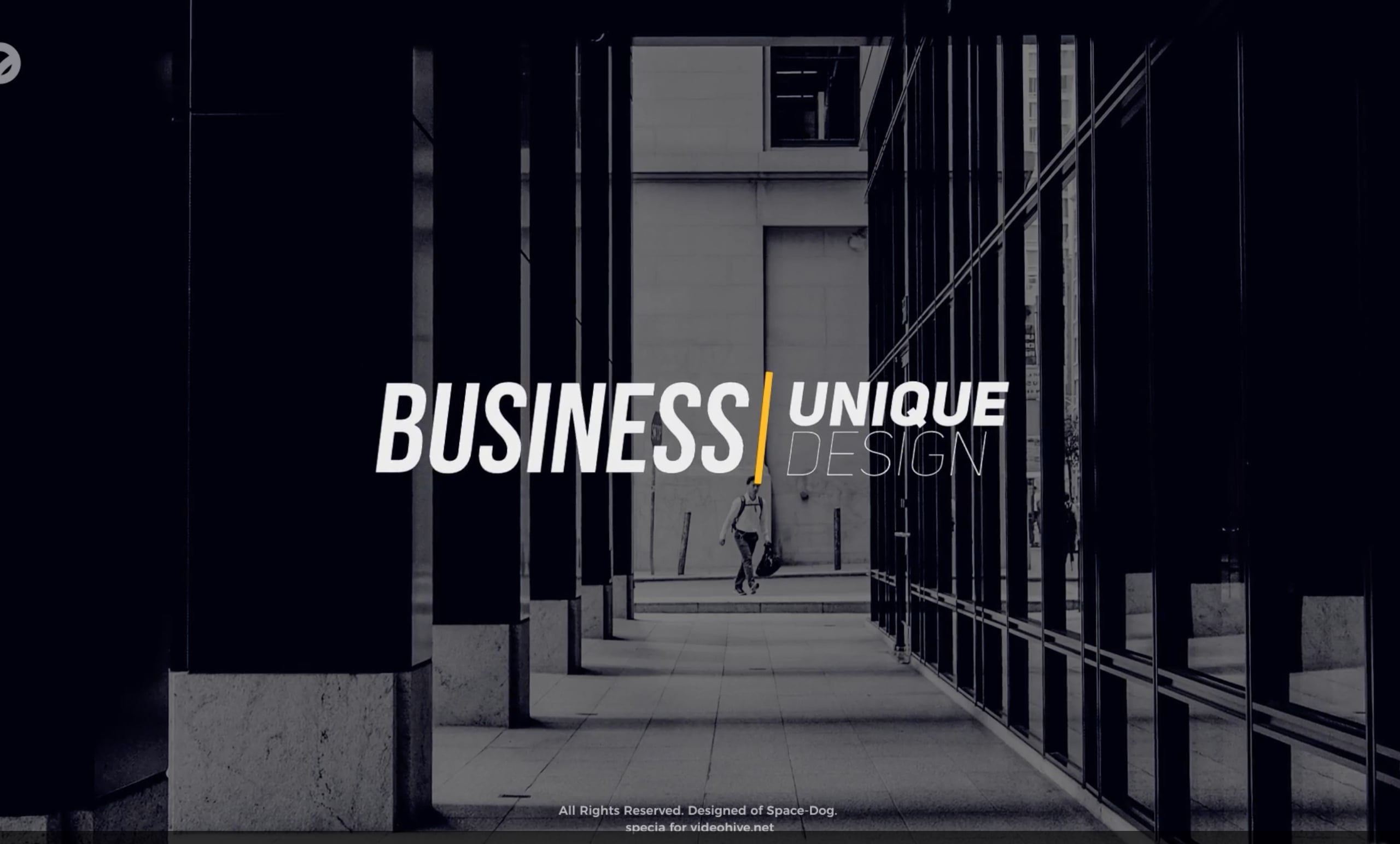 Looking for something a little more professional? This Corporate Title collection provides you with 30 different title options, perfect for business presentations, or professional video productions. The titles are simple to use, just add text to Final Cut Pro through the appropriate placeholders, and it's done.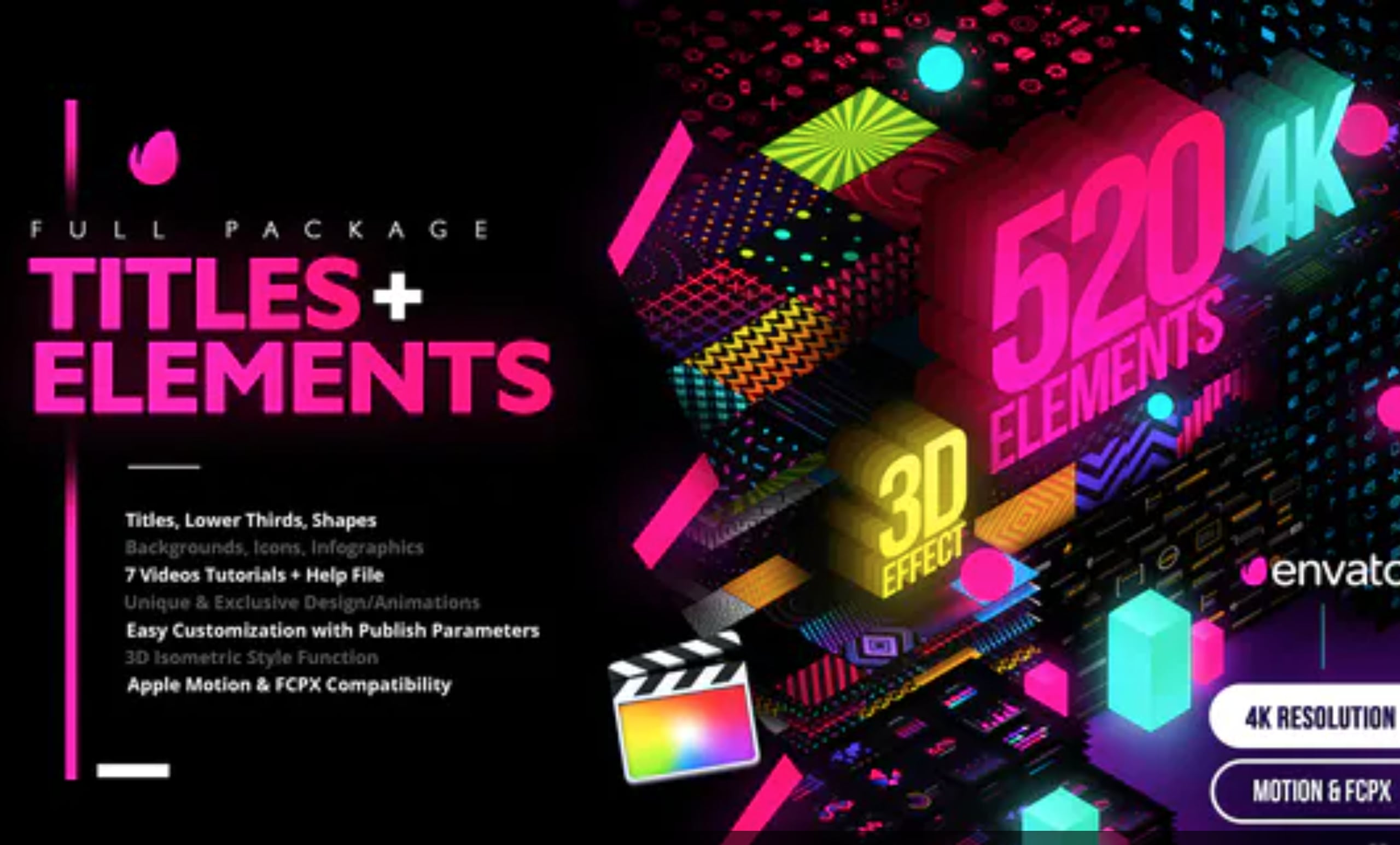 Next up is a powerhouse of a Final Cut Pro title and elements package. Loaded up with over 520 different text animations, the pack has a wide range of title aesthetics that will make crafting your next piece of content a breeze. Furthermore, this package even comes with 7 video tutorials to help you make the most of the effects.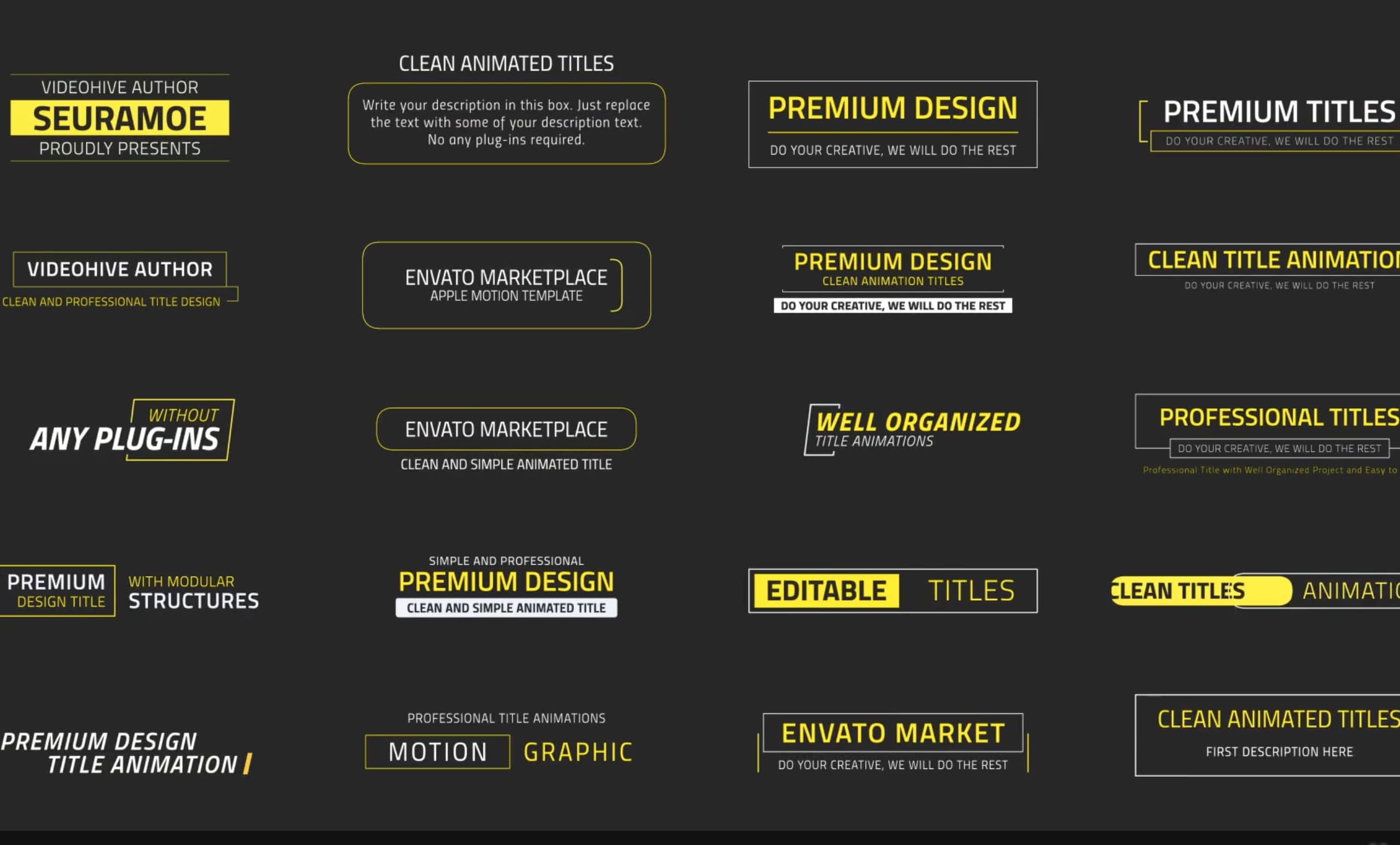 When it comes to any video production, we often have a defined style going in. Meaning that getting text effects on the screen often needs to be in a style that doesn't clash with our pre-existing style. That's where this collection of Clean Titles come in, providing you with a range of text effects that can fit into any video production style.
Free Final Cut Pro Text Effects
You don't need to spend any money to get your hands on some great Final Cut Pro text plugins. Here are a few free options that we think are something special.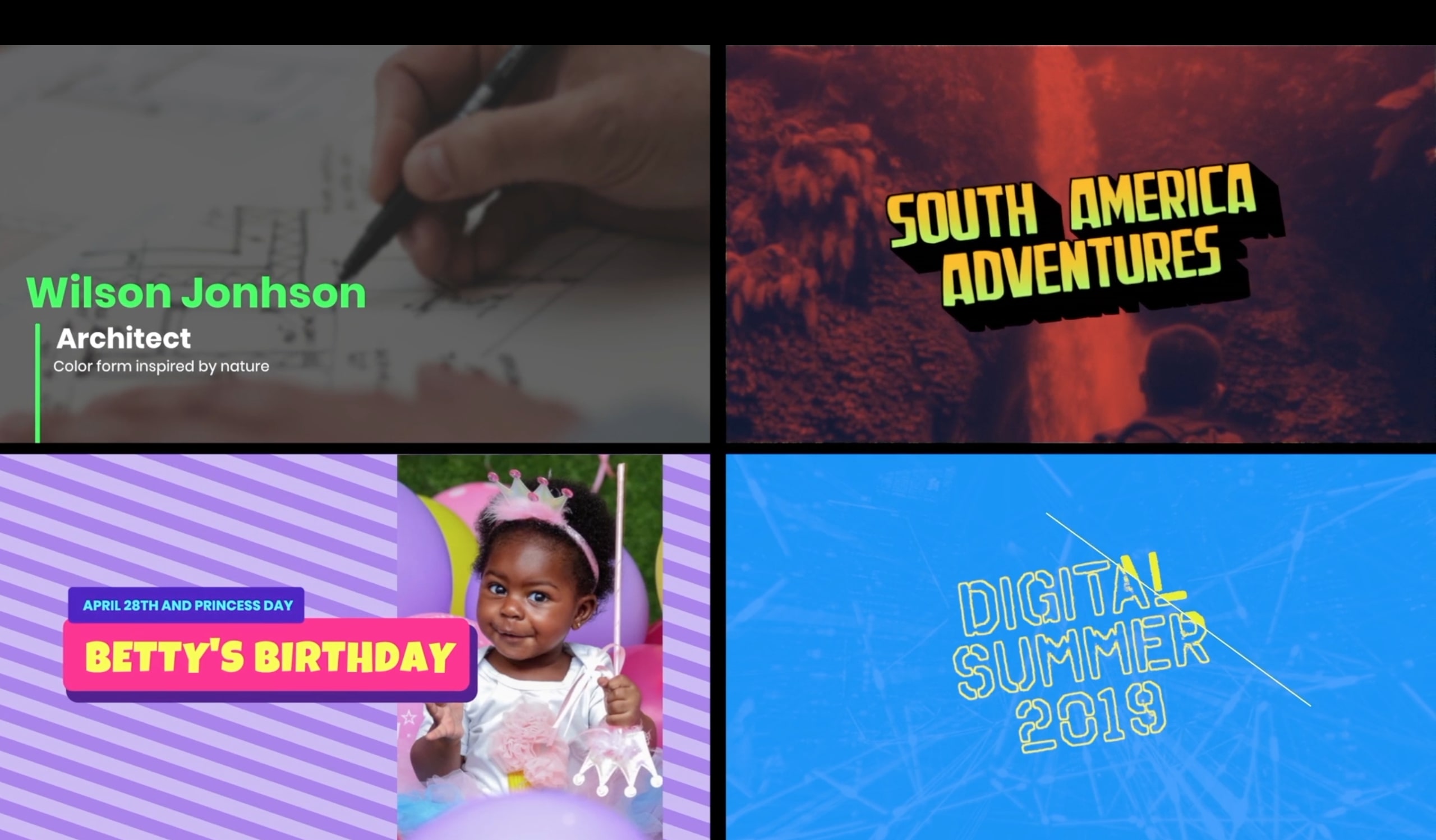 The Essential collection is a range of four matching titles and lower-thirds that come in a playful yet professional style. A great resource for beginners who are looking to begin adding text effects, and lower-thirds, to their work.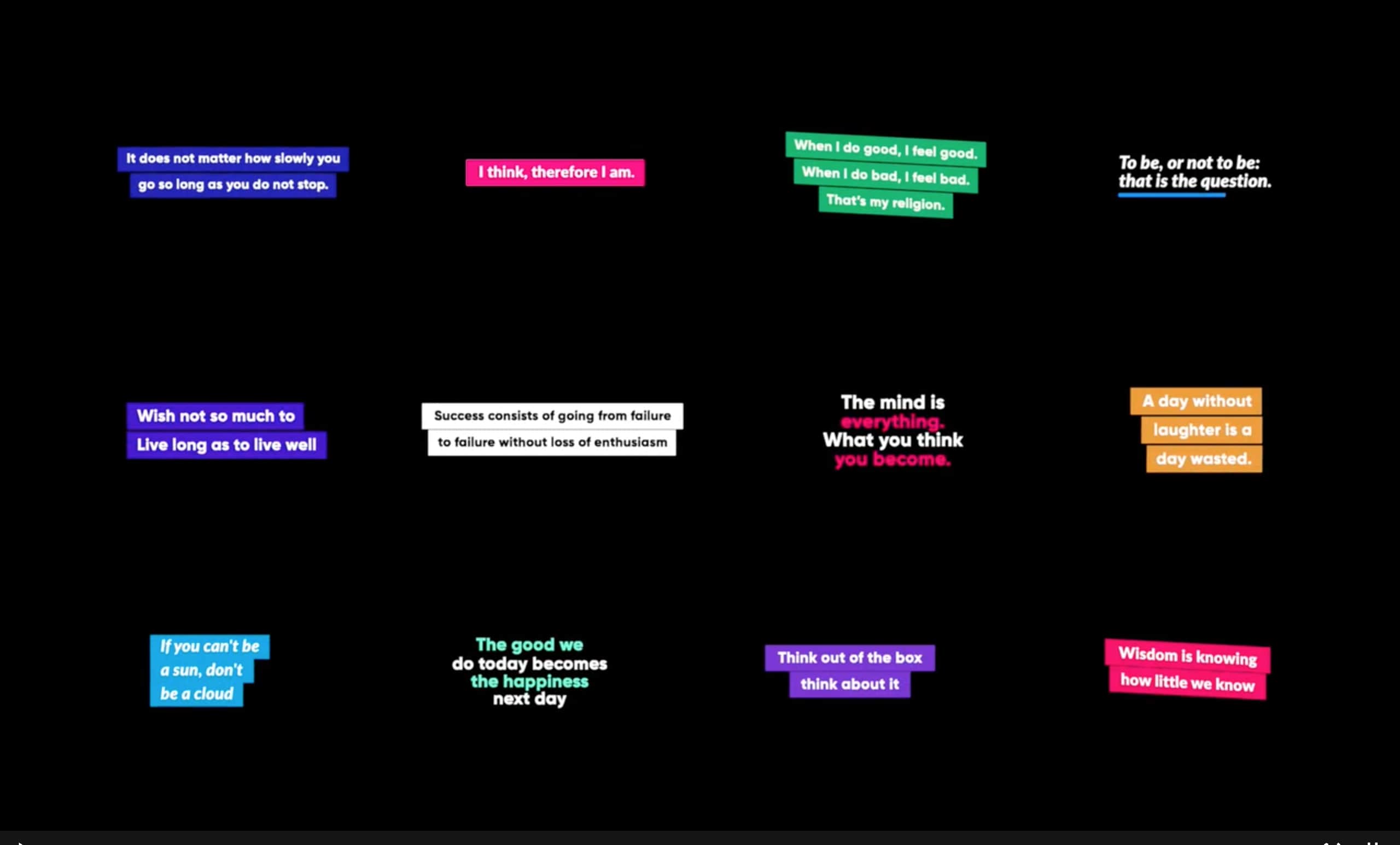 Next up is a clean, and dynamic template for Final Cut Pro featuring smoothly animated and stylish titles and lower thirds that will undoubtedly boost the overall appeal of your presentation, promo, slideshow, or broadcast video.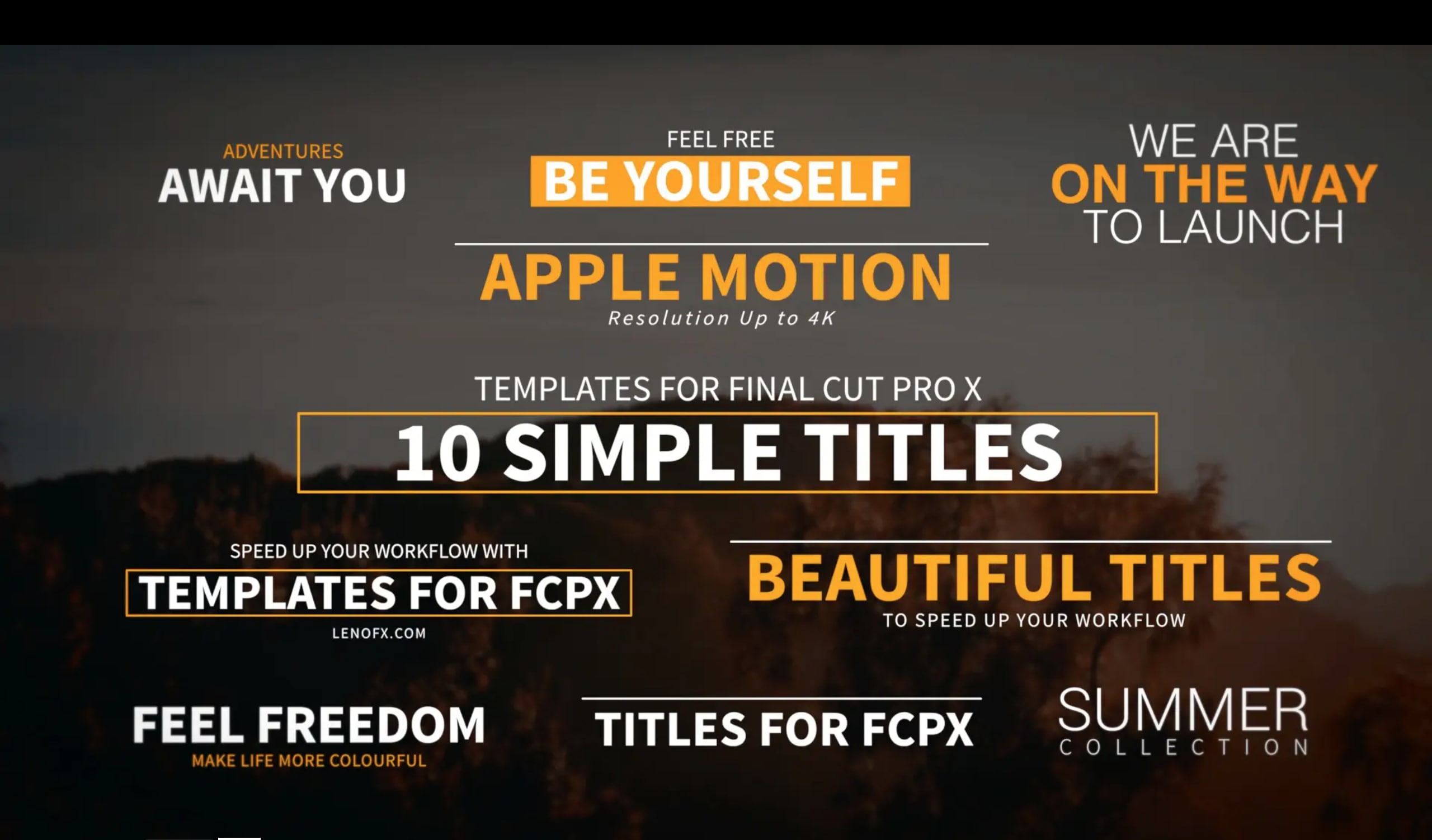 Sometimes simplicity is key to success, as trying to overdo it all the time can often cause your work to look unprofessional. This Simple Titles collection consists of ten unique title styles that are as versatile as they are effective.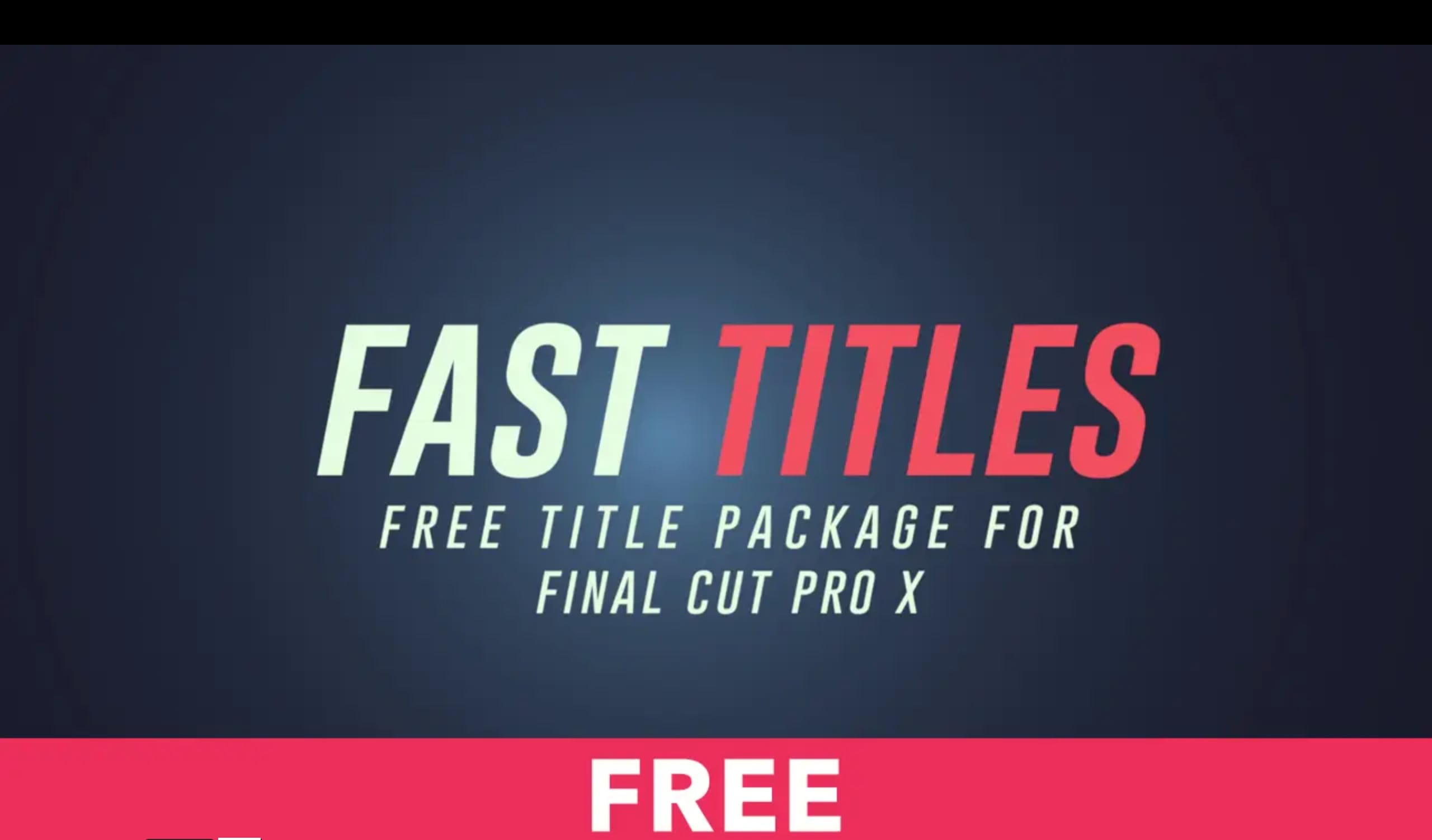 Bring some speed to your title designs with this Fast Titles package consisting of 19 unique elements for you to customize and include into your work with ease. These titles are great for fast-paced video essay formats, as well as a wide range of other content styles.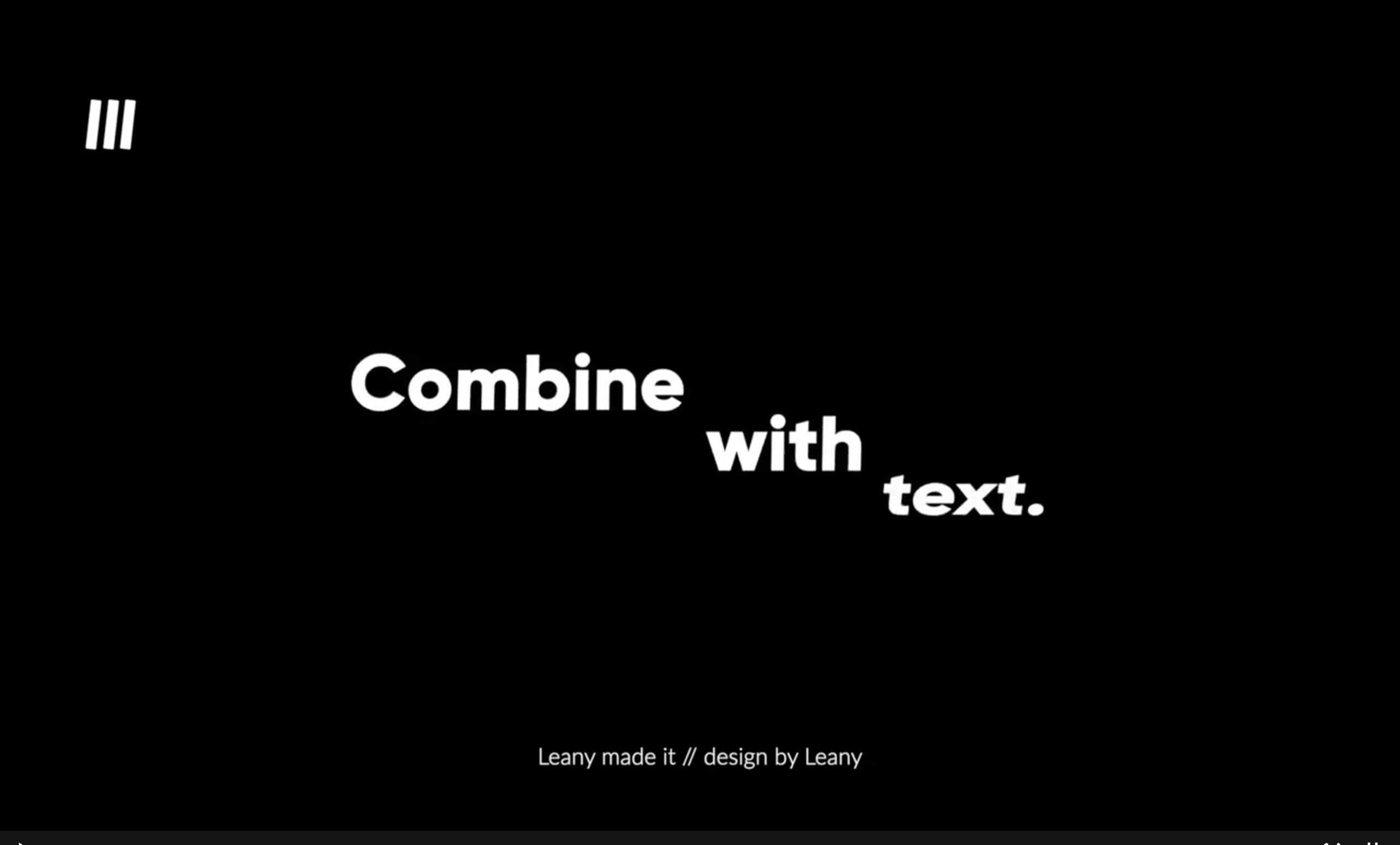 Here we have a massive collection of thirty in and thirty out text animations for Final Cut Pro that's sure to knock your audience off their socks, and save you a lot of time and effort. They are very easy to use and can be a great addition to a variety of video projects.
Dress Your Text Up in Final Cut Pro with These Effects!
Getting the right style behind your text effects in Final Cut Pro is not always something we think too deeply about. Yet now with this collection of Final Cut Pro text overlay effects, plugins, and animations, you have everything you need to bring a unique and captivating style to the text inside your videos.