20+ Best Modern PowerPoint Templates 2020
We've all been there – an important presentation is looming, and we're set with the task of creating a set of slides to showcase our work. But creating an engaging and professional-looking PowerPoint template can take hours, even days – and that's if you're professional!
So what are the rest of us to do, besides settling for a sub-standard set of slides that we've quite clearly whipped up in a hurry the night before?
The answer is simple, and it lies in the thousands of professionally-designed, modern PowerPoint templates that are available for instant download. And guess what? We've made it even easier for you by curating a list of the best options for a modern personal or business presentation. Simply choose your favorite, fill in the blanks and voila – a professional and engaging slideshow that's ready to go.
Read on for the best modern PowerPoint templates!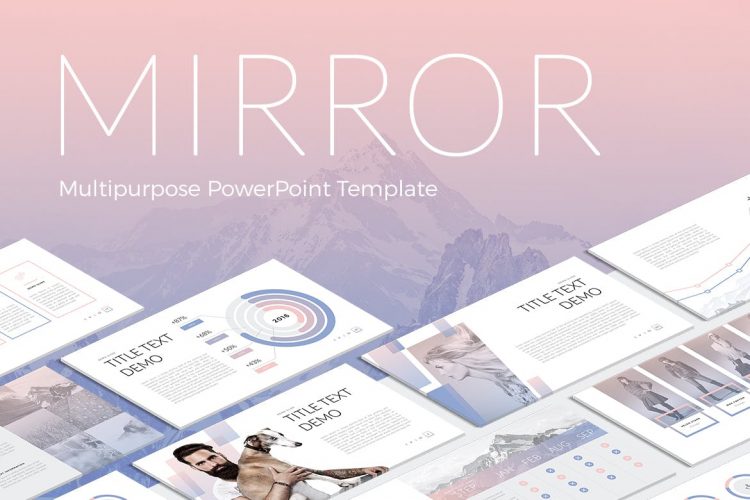 Mirror, the first of our modern PowerPoint templates, is a beautiful, multipurpose set of 40 unique slides, with 10 different color schemes, drag, and drop image functionality, and a range of graphs and charts. It's ideal for any kind of business or personal presentation, and all objects are easily customizable.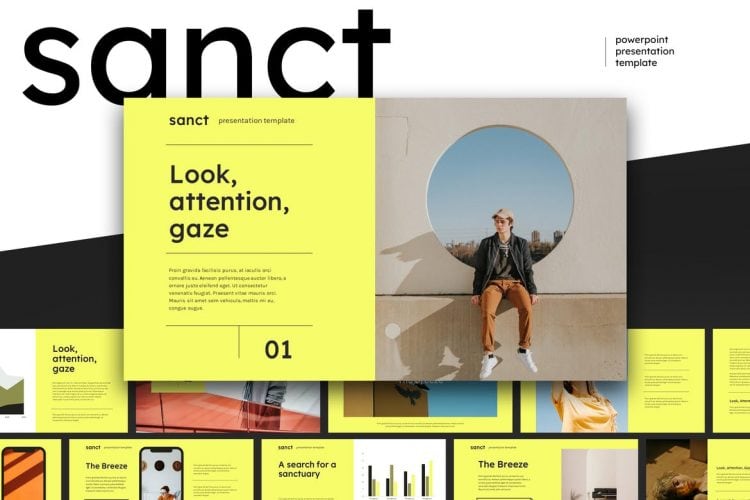 Featuring a bold, eye-catching yellow color scheme and clean, sans serif typefaces, the Sanct template is perfect for a corporate presentation, product brief, or business pitch, but can also be customized to be used as a portfolio. It includes elegant slide transitions and a variation of pre-designed layouts for different purposes.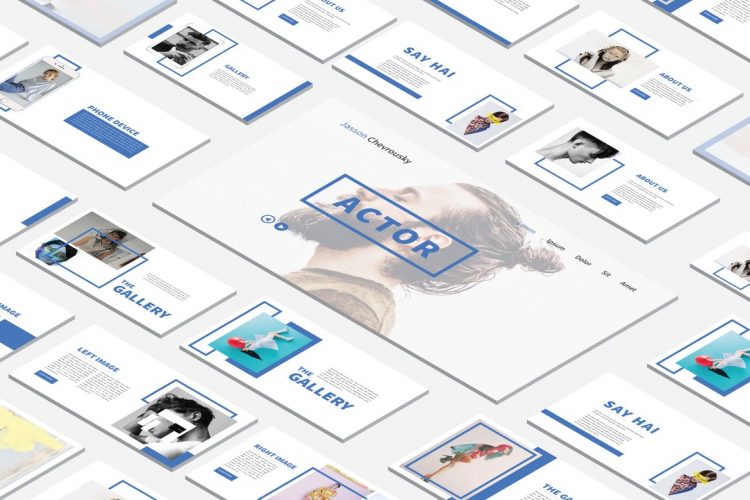 The Minimal modern PowerPoint presentation is a simple yet creative template of cohesive and professionally designed slides that are ideal for a personal portfolio. The package includes a range of vector infographics and icons, and the color theme is easily changed to suit your own brand.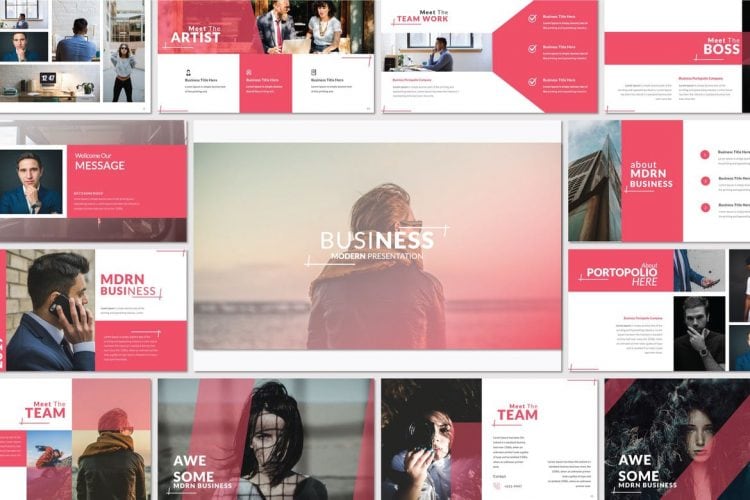 A highly functional and visually appealing presentation template, the Business Modern slides are simple, elegant, and perfect for any corporate or business use, particularly within the marketing or promotional fields due to their clean portfolio style. The image and media placeholders also make them super easy to edit.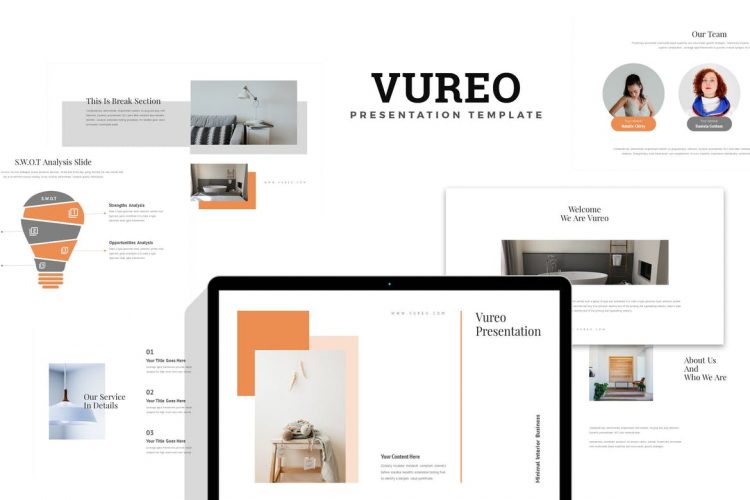 The next of our modern PowerPoint templates is Vureo, a fresh and engaging set of 50 unique, high definition slides that come in two different color themes. The vector shape illustrations, 16:9 high definition widescreen aspect ratio, and RGB colorway, give it a professional and high-quality finish. It's perfect for creative industries, such as interior design.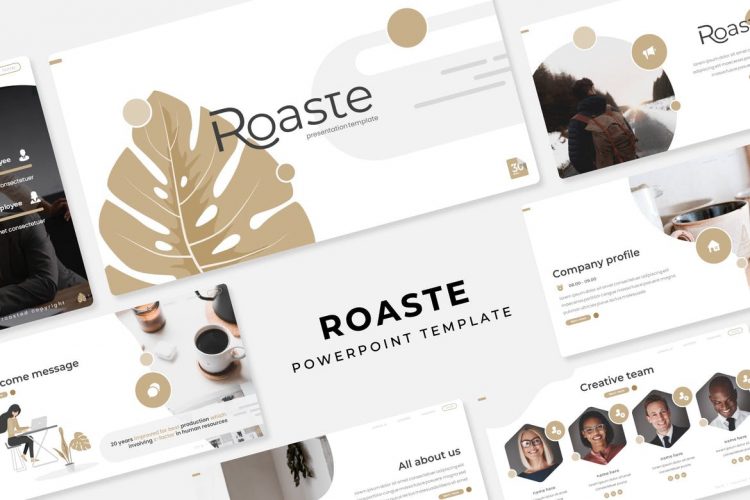 The Roaste template is a beautiful collection of 30 handcrafted slides, available in five premade color schemes with gallery and portfolio style layouts. It's a great option for a personal presentation to showcase your own work, or as a promotional tool for a small company such as a coffee house.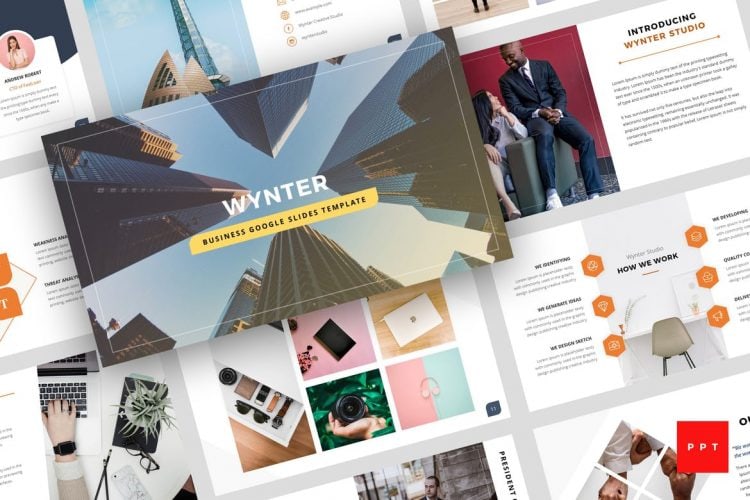 Ideal for a huge range of businesses, the Wynter is one of the most versatile modern PowerPoint templates that have been designed for corporate uses. It includes 38 fully customizable slides with vector icons, picture placeholders, and a high definition widescreen format.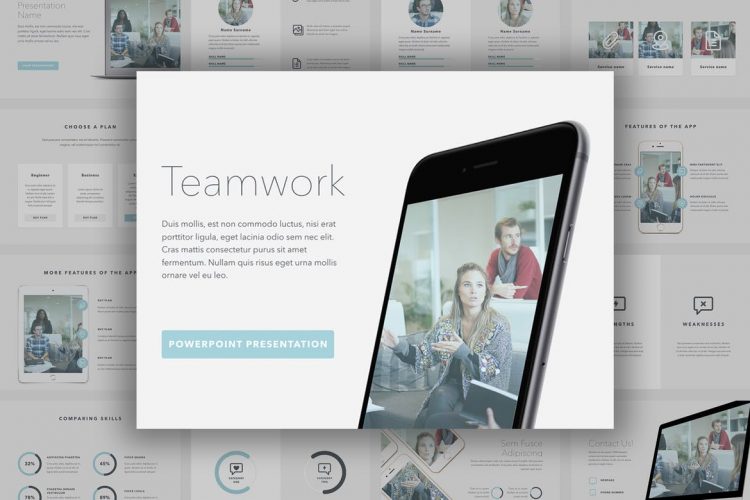 For a highly professional and polished look, the Teamwork presentation is a great solution if you need a modern and easily editable template for your next business project. It contains matching charts, diagrams, tables, and other data visualization elements, ready for you to populate with your own data.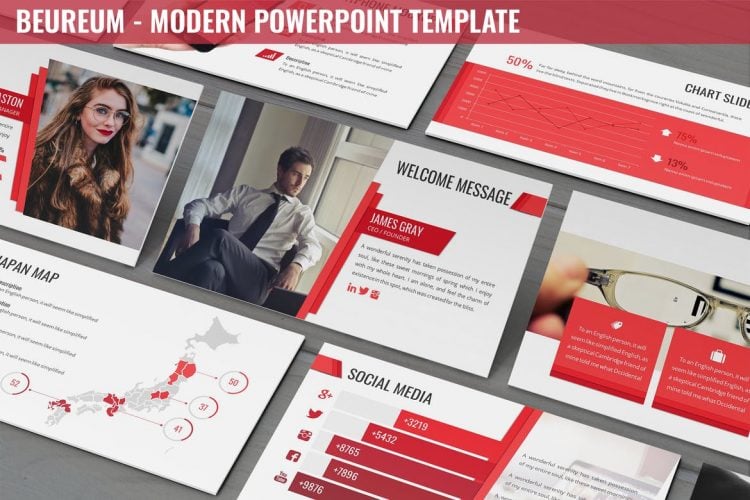 The Beaureum template is a versatile and attention-grabbing arrangement of slides that offer 3 color options, dark and light background options, and both widescreen and standard sizing. It also includes a wide range of purpose-built slide layouts and drag and drop placeholders for instant customization.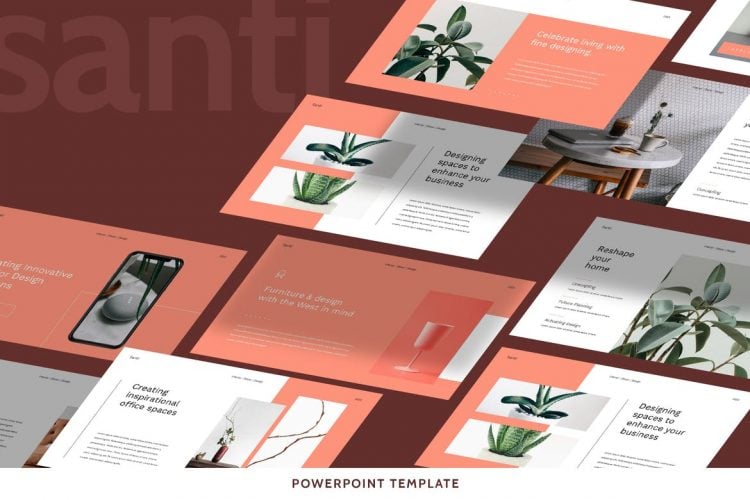 A stunning, minimalist presentation template, the Santi is a set of 30 unique, high definition slides that are perfect for a product showcase or portfolio presentation. Creative and modern, this option is easy to edit and uses creative graphic elements to really make an impact.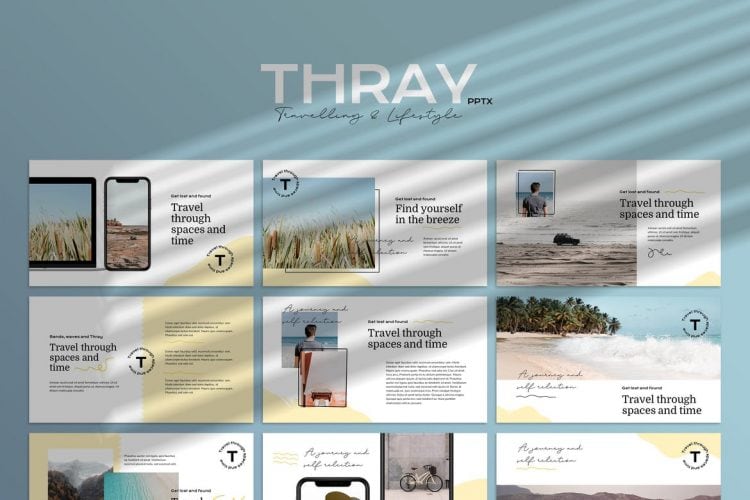 The Thray presentation template is a fresh, nature-inspired option that's best for a personal or creative business project. It features portfolio-style layouts, elegant serif fonts, and delicate, neutral colors. Each of the slides includes drag and drop graphics and can be fully customized.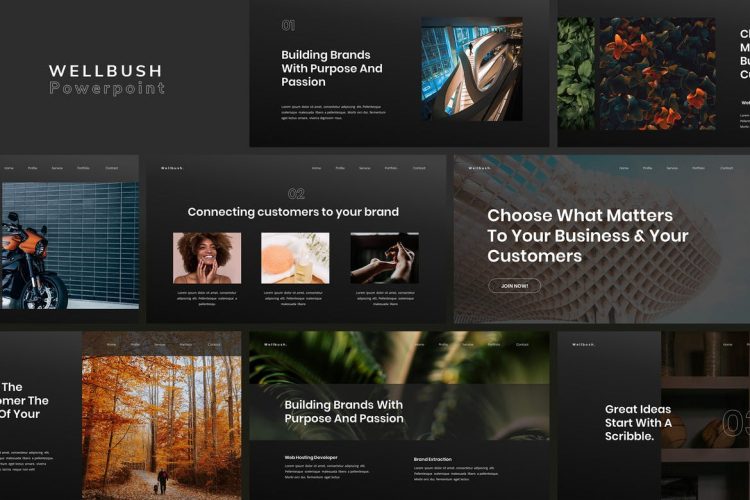 For a sophisticated and businesslike presentation, consider the Wellbush template. It includes 30 high definition slides designed in a dark, dramatic color scheme with clean, symmetrical graphics and an emphasis on powerful headings, allowing you to create a professional and engaging presentation.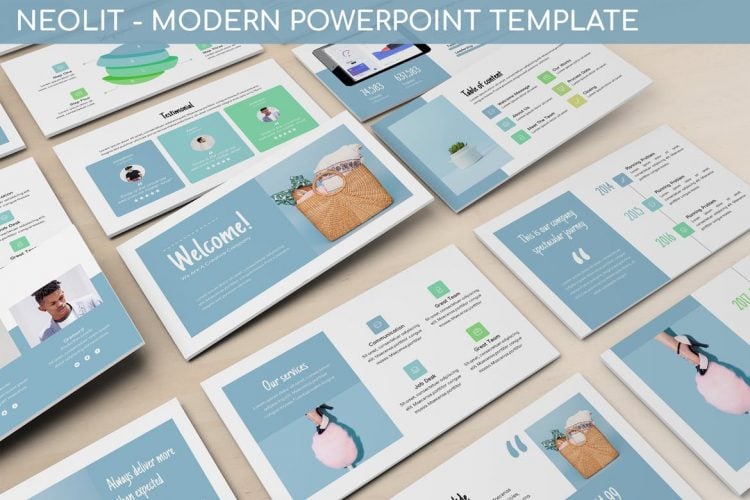 The Neolit template is a fun, playful set of slides offered in 3 different color themes, with light and dark variations as well as both standard and widescreen sizing options. Featuring simple design elements and a versatile, laid-back aesthetic, you'll be able to customize it perfectly to suit your personal or business project.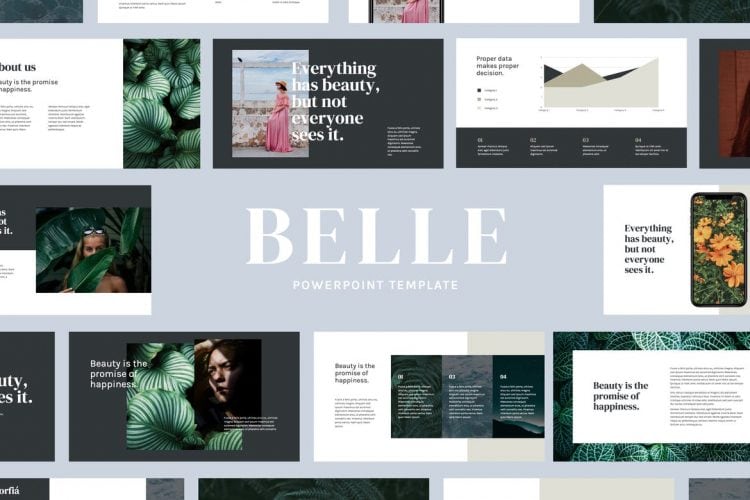 One of the most stunning modern PowerPoint presentations is the Belle template, beautifully designed in a gallery-style format with elegant, fashion-forward graphics and a combination of sophistication and simplicity that lends itself perfectly to any artistic endeavor, such as a photography portfolio or creative agency lookbook.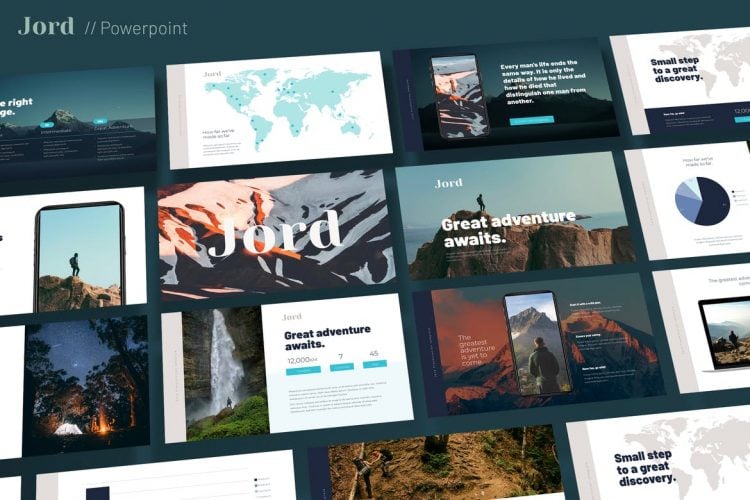 Another sophisticated option, the Jord template, is uncluttered and elegant, with a dark, earthy color palette and an emphasis on clean, stylish elements such as basic serif fonts and simple infographics. It's brilliant for a corporate presentation with a fresh, authentic perspective.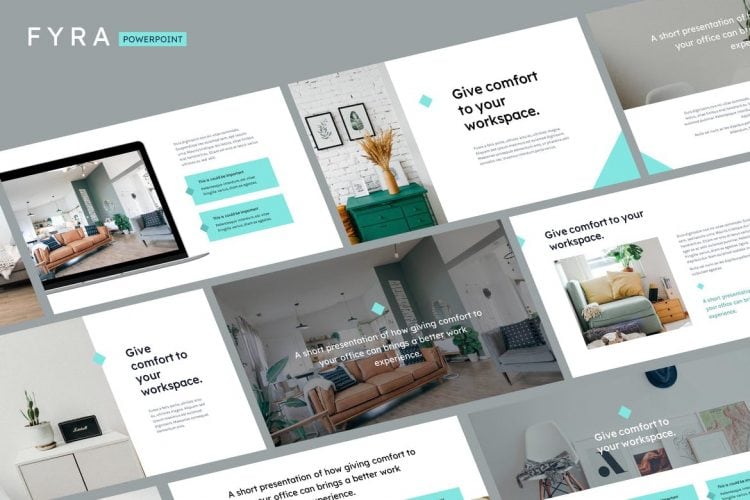 Perfect for an interior designer or architect to use as a portfolio or marketing tool, the Fyra is one of the best modern PowerPoint templates for an artistic professional to showcase their offerings. It features a soft, seafoam green color theme and 30 unique, high definition slides with a wide range of layouts.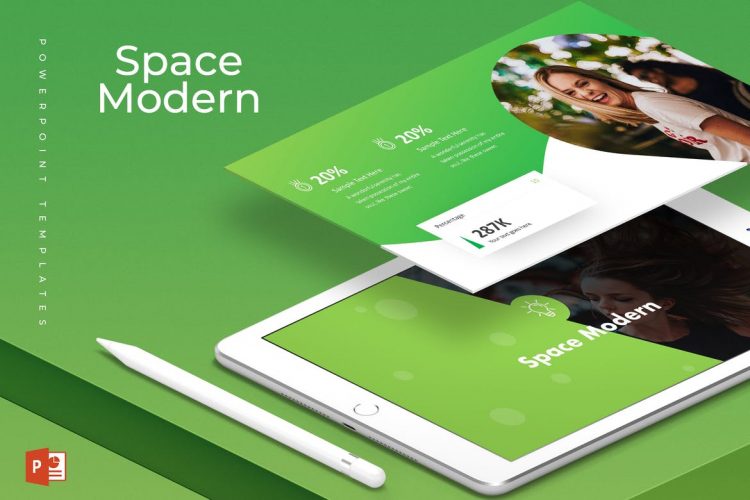 Bold, fun, and memorable, this template is a great choice for a modern business presentation that's sure to capture the attention of your audience! It features 150 slides in total, with five different color themes and a range of pixel-perfect infographics and illustrations for you to customize.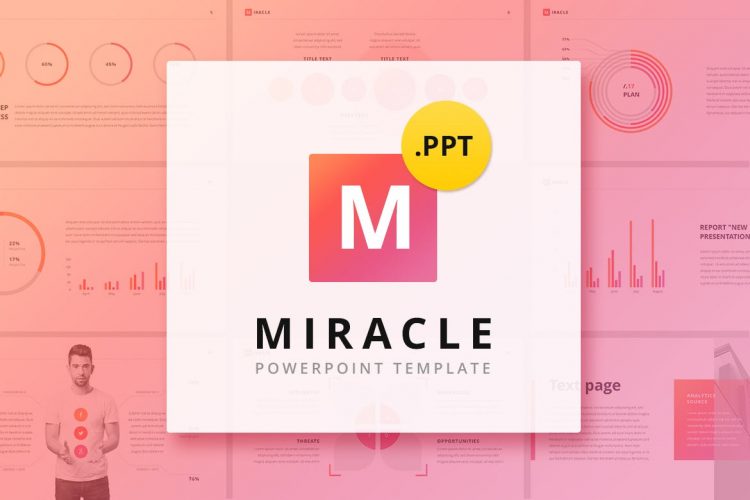 The Miracle template is colorful, modern, and perfect for any kind of professional project or pitch. It comes in 3 different color themes, and features easily editable objects, customizable infographics, and drag and drop image placeholders for optimum usability.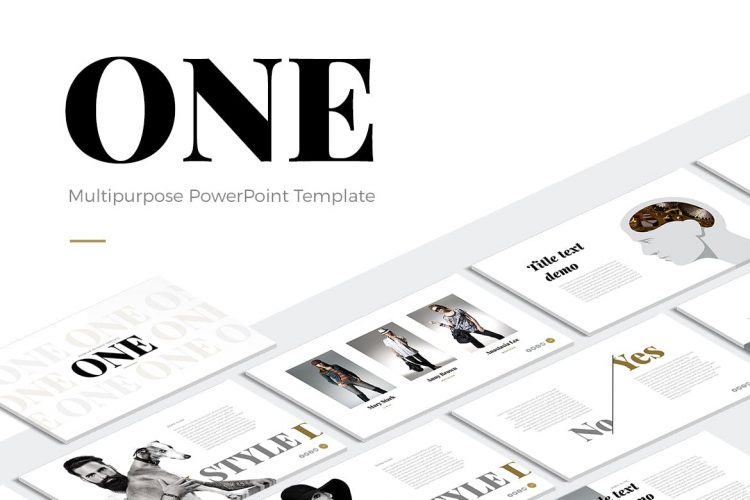 A stunning, monochromatic presentation template, this option is great for both personal and professional needs and offers simplistic design elements combined with elegant fonts and bold use of images. It features both portfolio-style slides and customizable infographics, as well as extensive use of text.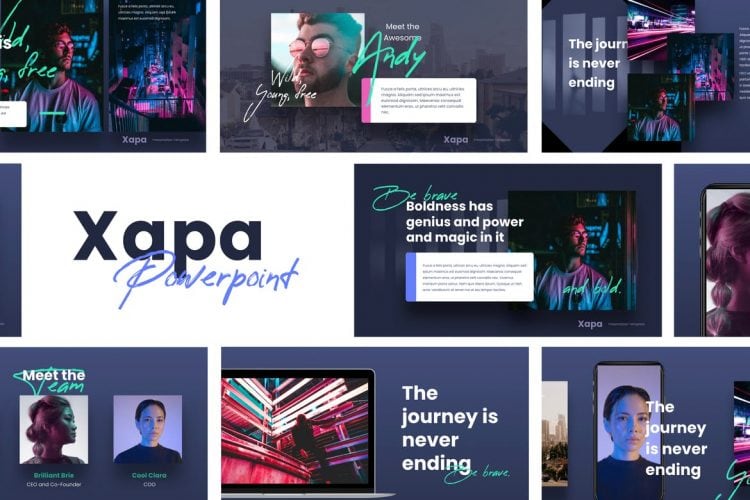 The last of our modern PowerPoint templates is Xapa, a futuristic, edgy set of 30 slides with funky colors and fonts and a focus on visual elements rather than paragraphs of text, making it ideal for creative professionals such as graphic designers and musicians to use as a portfolio or brief presentation.
These are some of the best modern PowerPoint templates for both personal and business purposes, and all have been professionally designed to allow you to customize them perfectly for your next project. For a stunning and engaging presentation, look no further – each one is ready to download and populate with your own work instantly, giving you a custom-made professional slideshow within minutes.
Looking for WordPress hosting? We use Kinsta. They offer world-class WordPress hosting, built to keep your website fast, secure, and always online.