20+ Best Agenda Templates for PowerPoint (Meeting Minutes & Agendas)
Preparing an agenda is one of the most important parts of conducting an effective meeting. It's how you make sure every meeting runs effectively and efficiently.
If you're in the process of putting together an agenda for your business meetings, you're in luck. Because today we bring you a collection of PowerPoint agenda templates.
With the help of these templates, you can craft more organized meetings that will make the most of the time you have in each session.
There are several different types of PowerPoint agenda templates in this collection. Including ones for preparing meeting agendas as well as creating complete company agendas. We also included a few business meeting PowerPoint templates as well. Have a look.
Get everything you need to give the perfect presentation. From just $16, get unlimited access to thousands of PowerPoint presentation templates, graphics, fonts, and photos.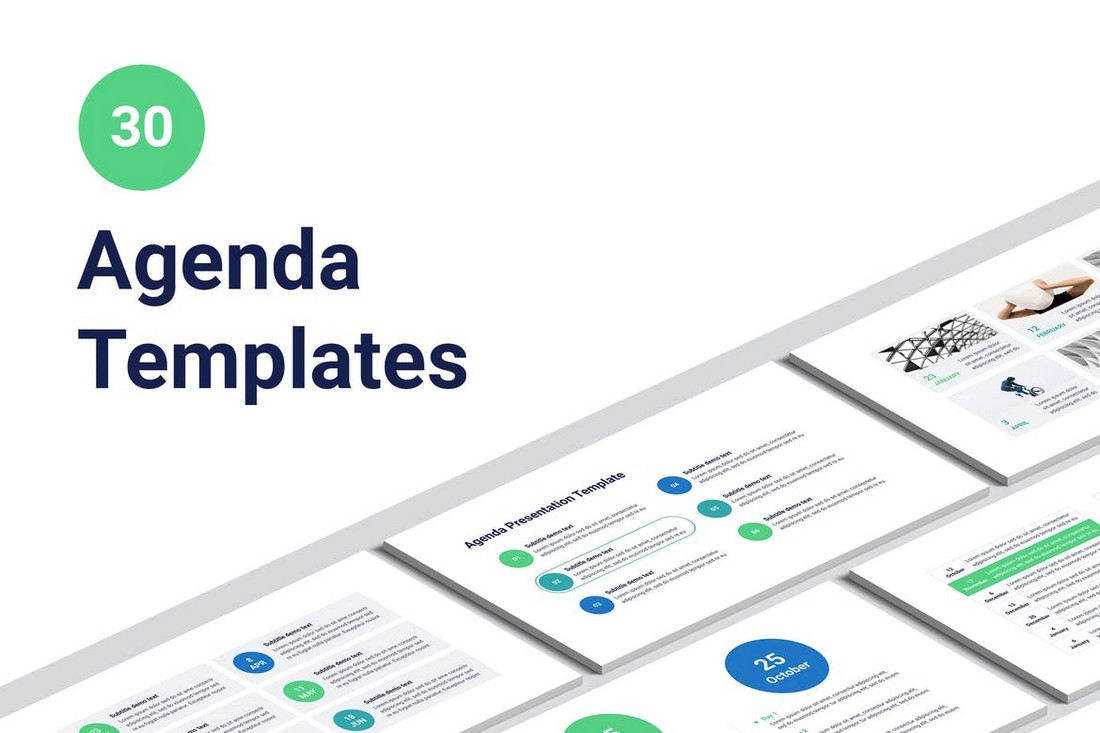 This PowerPoint template comes with 30 different slide designs for making an effective agenda for various types of meetings. There are also several slides that can be used to create meeting minutes notes and records. Each slide is fully customizable so you can easily change colors, fonts, and text to match your branding.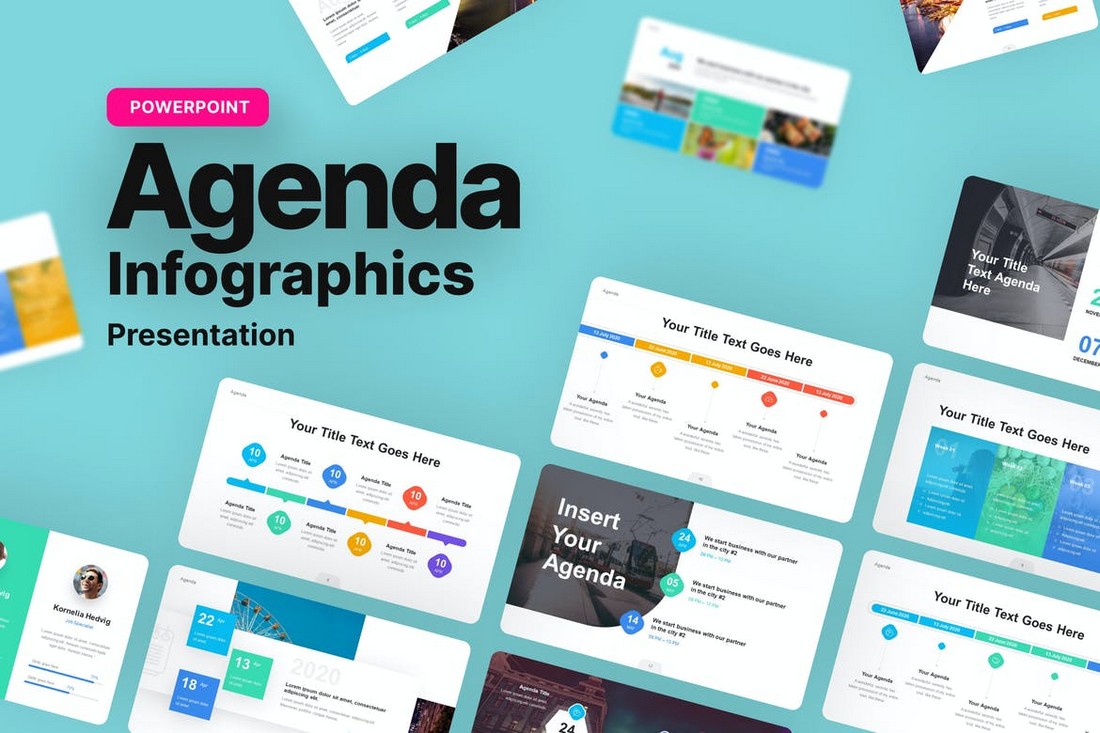 If you prefer infographic-style agenda templates, this PowerPoint template is perfect for you. It includes 20 unique slide designs with agenda planner infographics. There are many different styles of designs in this template that come in both light and dark color themes.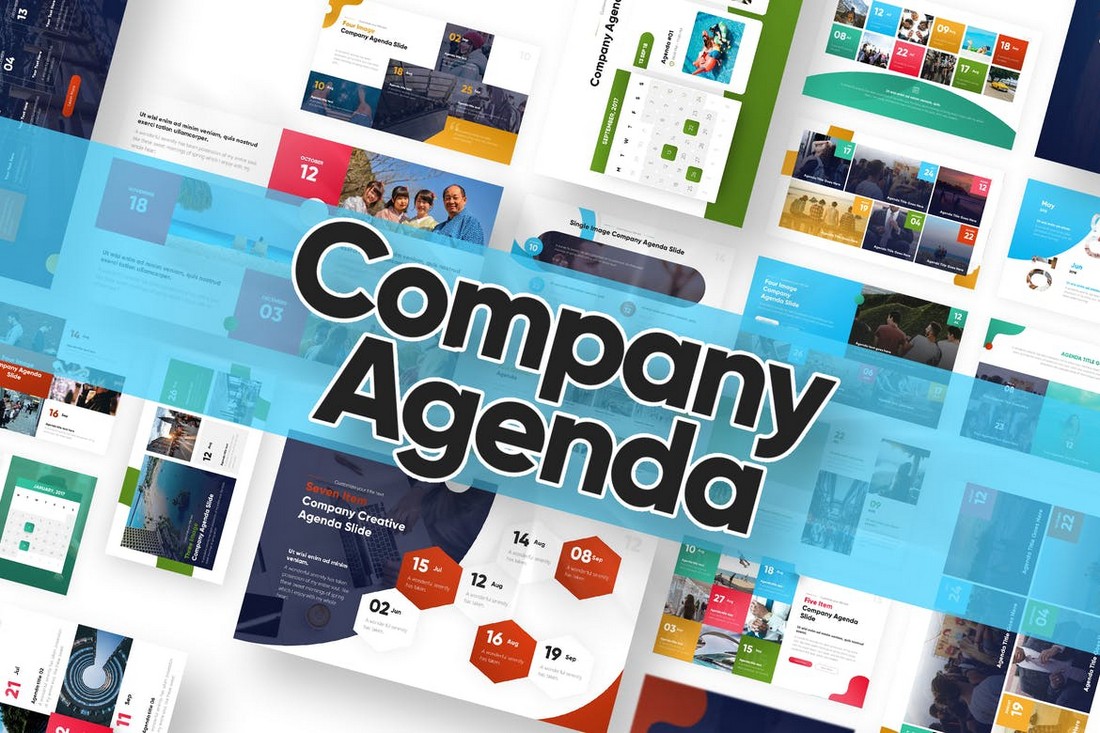 With this PowerPoint template, you can create a complete company agenda on how you plan on conquering different goals and aspects throughout a month or even a year. There are 19 professionally-crafted slides included in the template with easily customizable color options.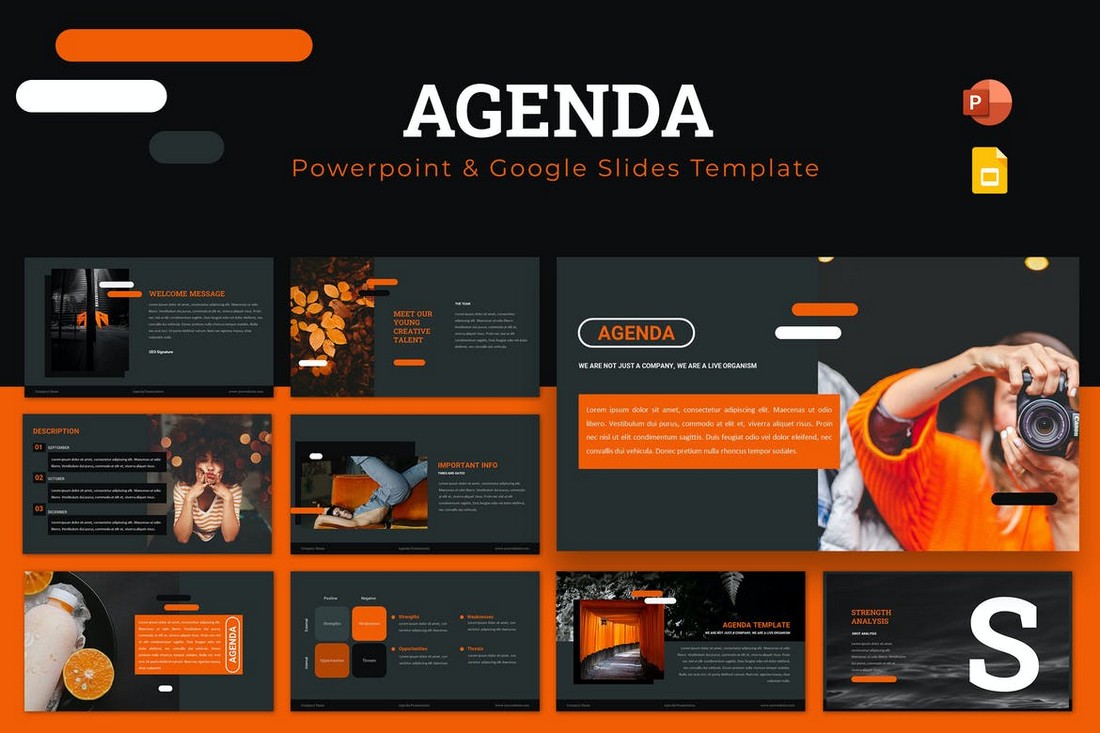 This PowerPoint template is also ideal for making agendas for businesses and meetings. There are 36 unique slides in this template with master slide layouts. You can use them to craft modern and stylish agendas for startups, agencies, and small businesses.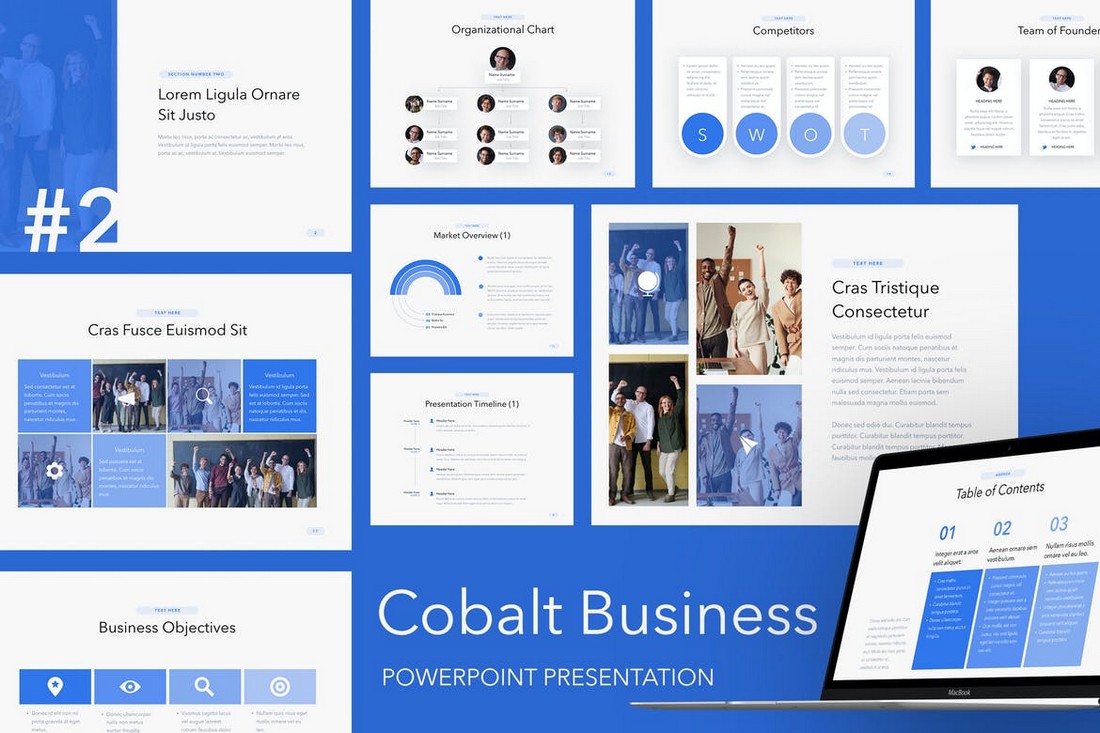 Cobalt is a PowerPoint template made for creating various business-related presentations. It includes 20 unique slide designs for crafting business agendas, meeting agendas, and more. The slides are fully customizable so feel free to make them your own. They are ideal for making business profile presentations as well.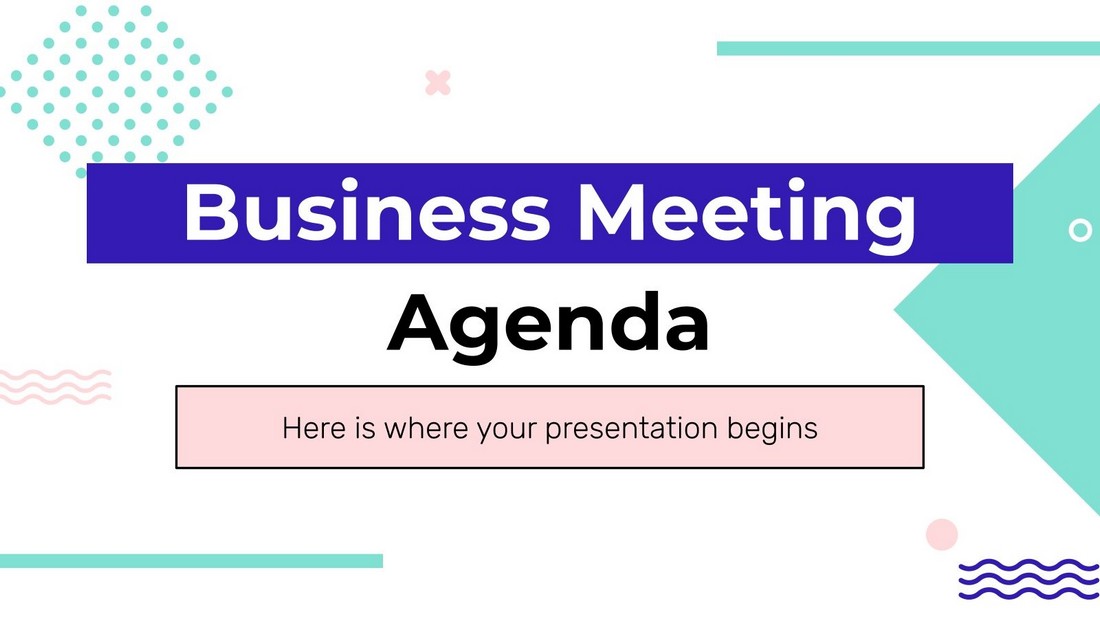 Looking for a simple and free PowerPoint template to create a meeting agenda? Then look no further. This free template is perfect for creating a basic meeting agenda in PowerPoint. The template includes 24 unique slides that you can customize however you like.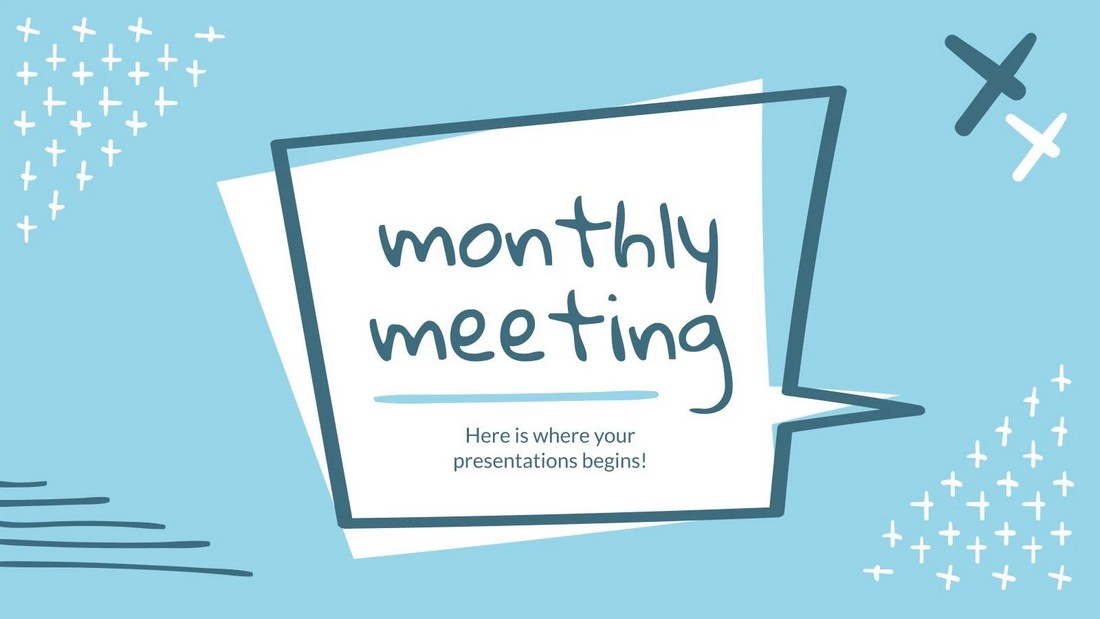 If you're working on a monthly meeting agenda or presentation, this free PowerPoint template will come in handy. It gives you more than 20 different slides to choose from. And the template comes in Google Slides format as well.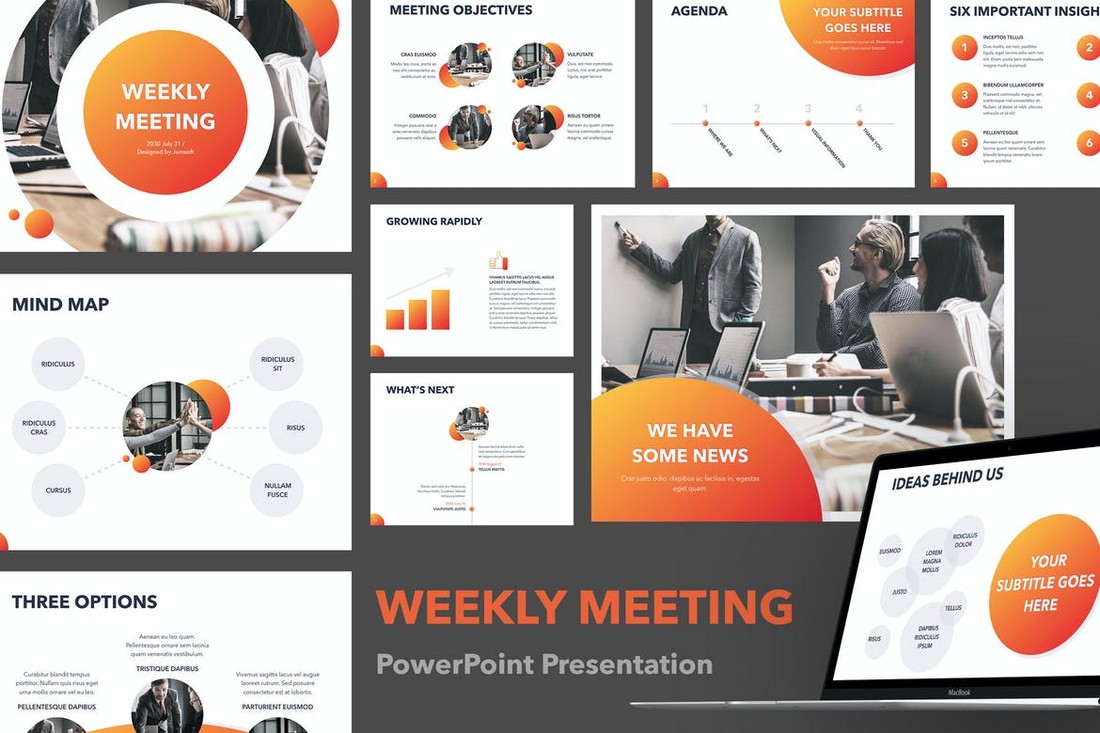 If you want to make sure your weekly meetings run smoothly, remember to download and save this PowerPoint template into your collection. It features a simple and professional design for making weekly meetings and agenda slides. There are 20 master slide layouts included in the template.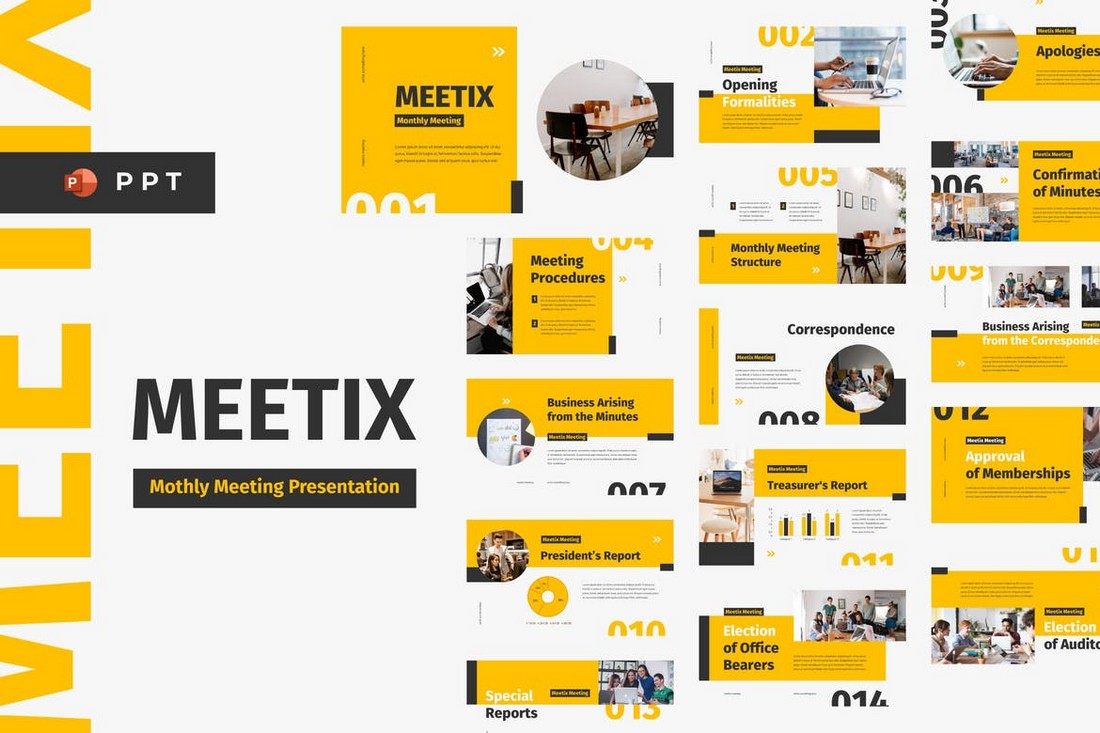 Meetix is a PowerPoint template specially designed for preparing monthly meeting agendas and presentations. It allows you to prepare your entire meeting beforehand so you can deliver monthly meetings more effectively. The template includes 30 unique slide layouts with editable designs.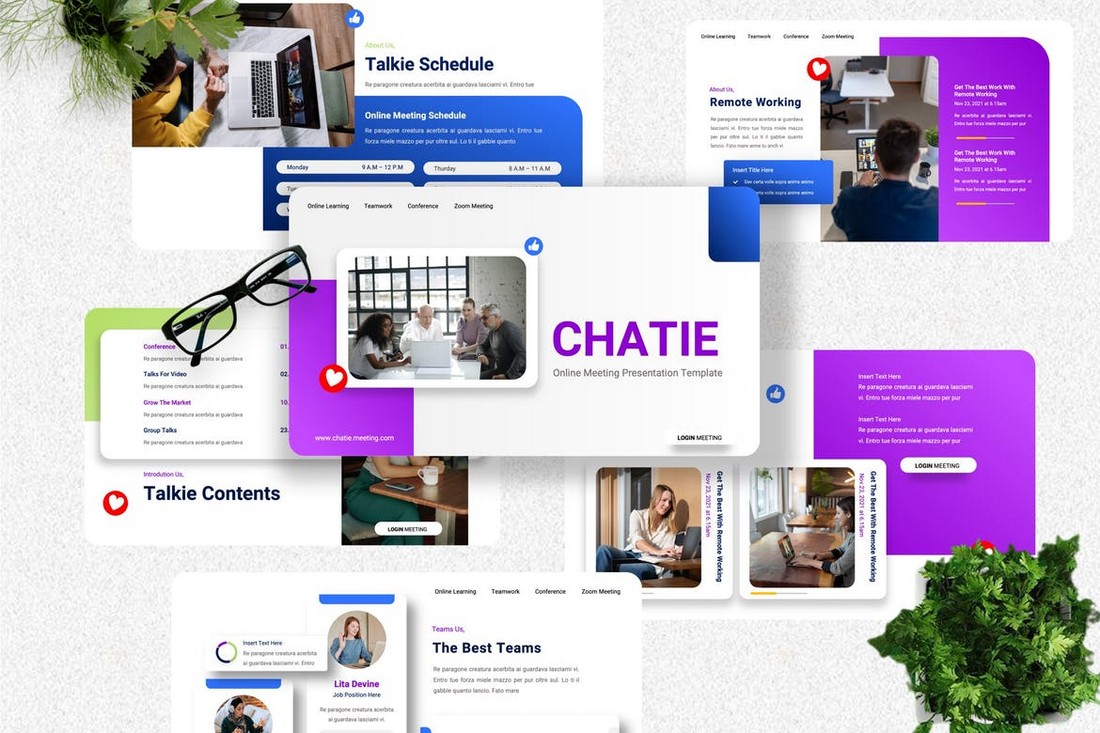 Since most meetings nowadays happen online or via Zoom, having a meeting template for structuring your online meetings is crucial. This PowerPoint does just that and more. It includes a set of slides you can use to prepare for online meetings. There are 40 unique slide layouts in this template with editable device mockups, infographics, charts, graphs, and so much more.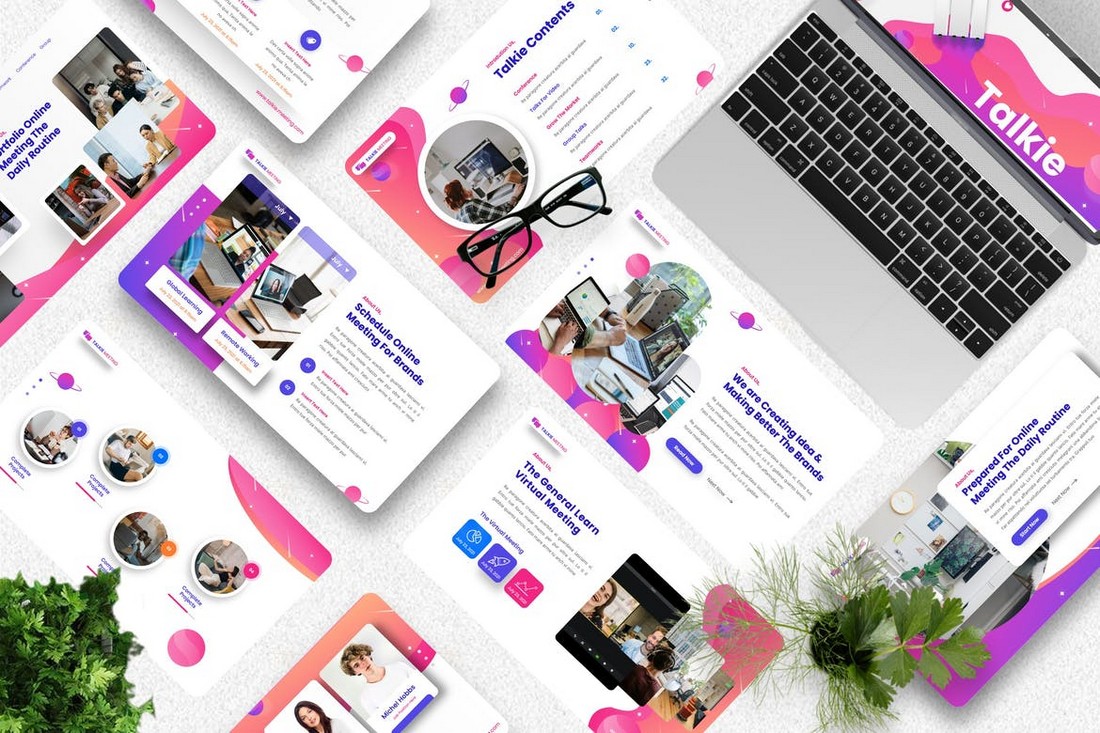 Another meeting agenda template for preparing online meeting presentations. This PowerPoint template also features 40 slides with modern and creative designs. Each slide includes editable vector graphics and shapes. There are also image placeholders and master slide layouts for customizing the slides.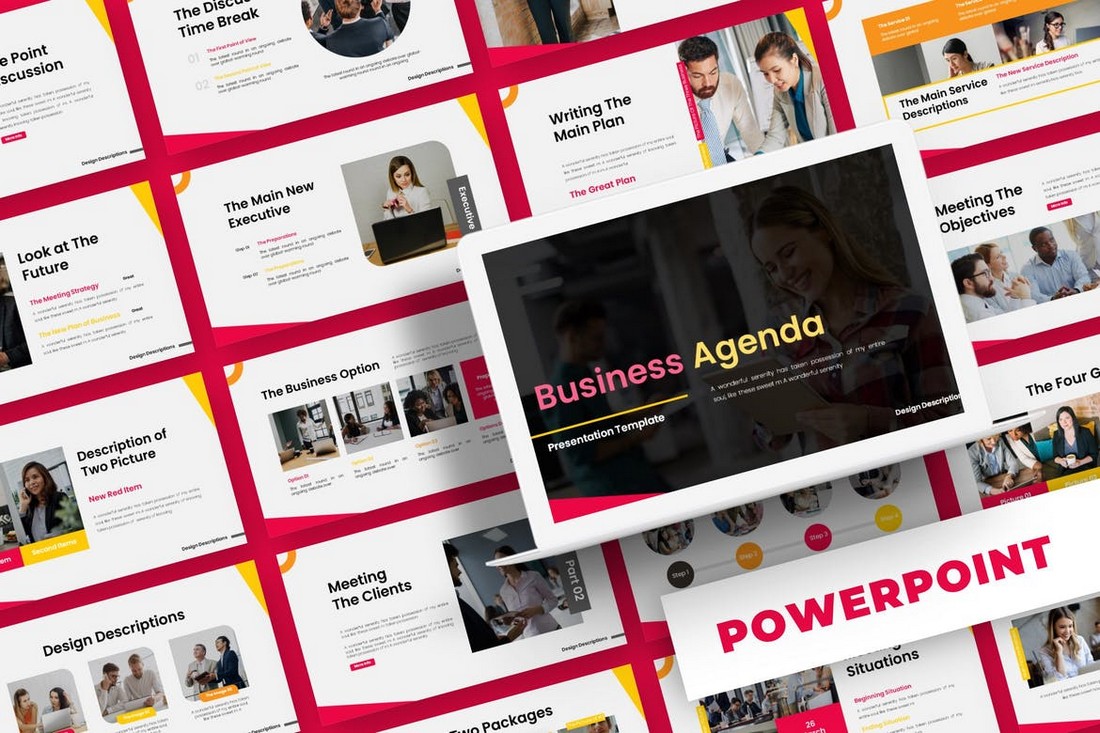 This PowerPoint template is great for making many different types of business presentations, including business agenda slideshows. It comes with 30 unique slides in 5 different color schemes, making it a total of 150 slides. The presentation features editable graphics, illustrations, and much more as well.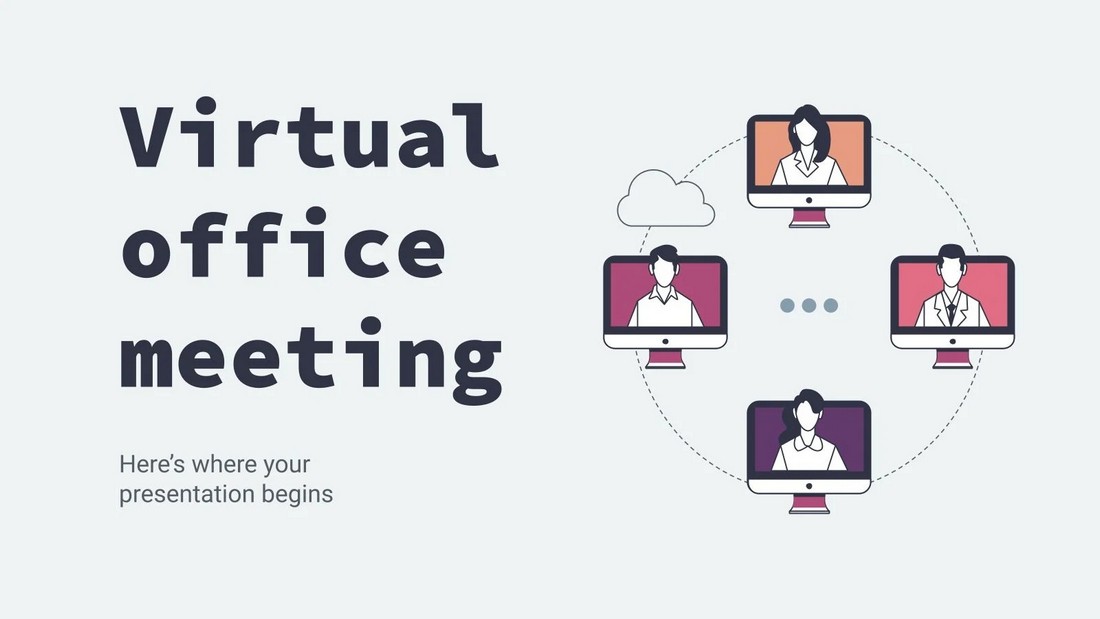 Be sure to grab this free PowerPoint template for making agendas for virtual meetings. The template comes loaded with 22 unique slides with fully customizable designs. You can use it for free however you want.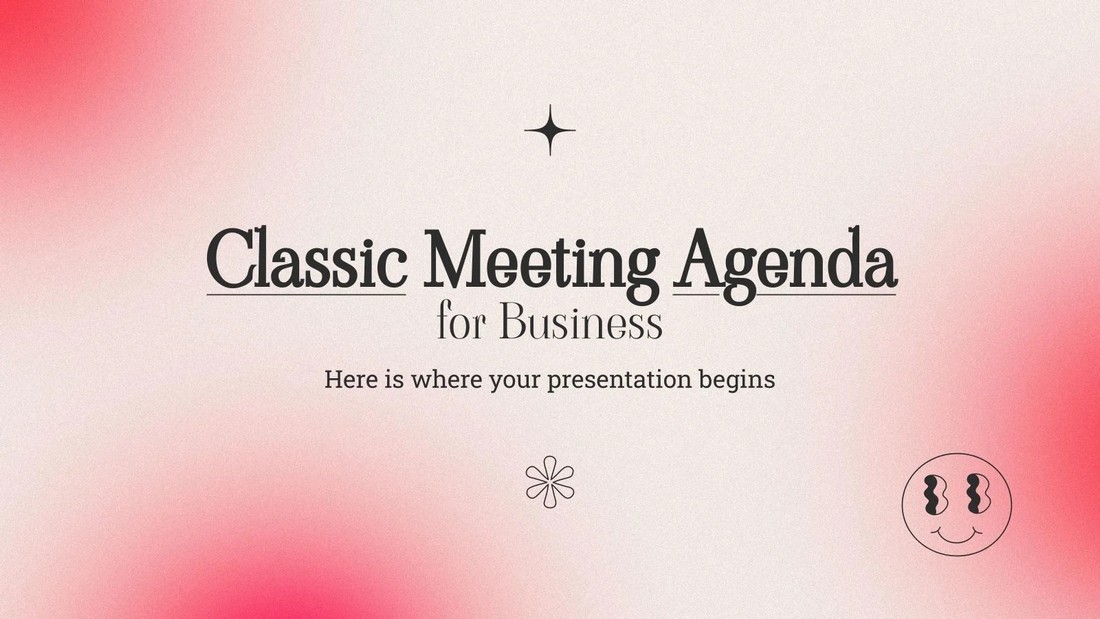 Another free PowerPoint template for making meeting agendas. This template features a stylishly classic design that will surely attract the attention of your boss and employees. It's especially suitable for agencies and corporate brands. There are 26 unique slides included in this template, all free to use.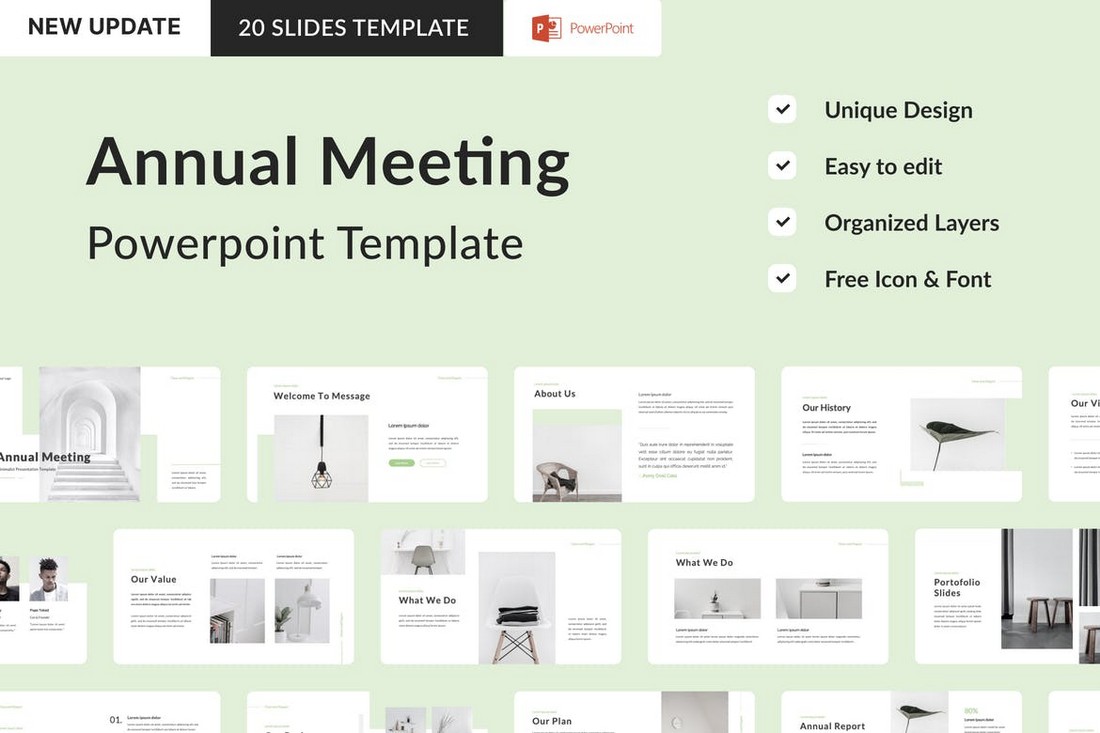 This PowerPoint template is designed for preparing a more effective presentation for your annual meetings. The minimal and clean design of this template makes it suitable for all kinds of businesses and companies. It comes with more than 20 unique slides with editable vector graphics, infographics, icons, and more.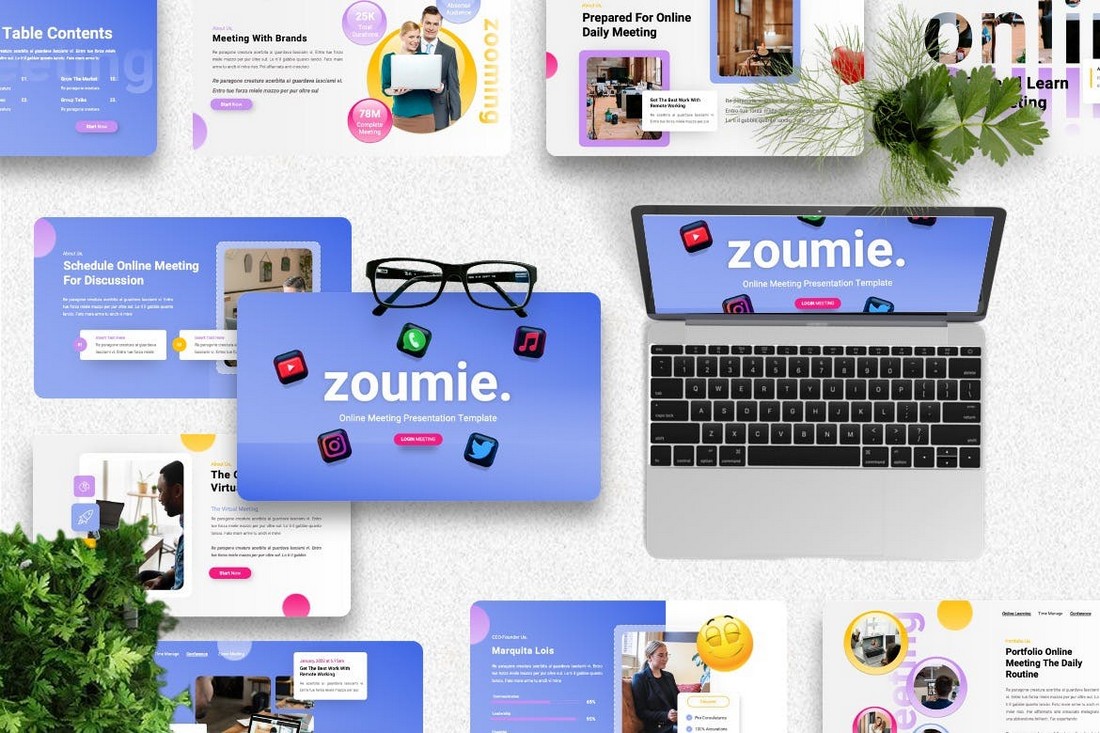 Zoumie is a creative agenda PowerPoint template you can use to make presentations for online meetings. You can choose from 40 unique master slide layouts to craft all types of presentations using this template. There are editable graphics and image placeholders included as well.
With this PowerPoint template, you can prepare an effective presentation for all types of corporate meetings and events. There are 30 different slide designs in the template that feature editable graphs, charts, colors options, and more.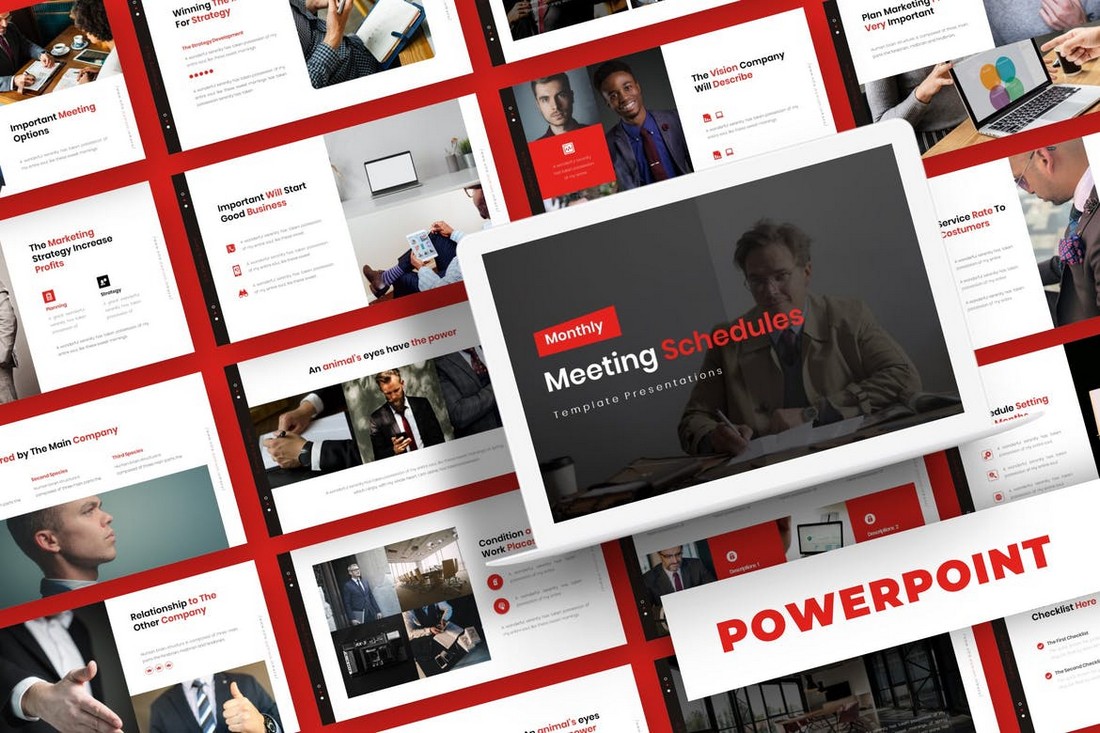 You can create an effective meeting agenda or schedule using this modern PowerPoint template. A total of 150 slides are included in this template that lets you choose slides from 5 different color schemes to create presentation slides that match your business branding.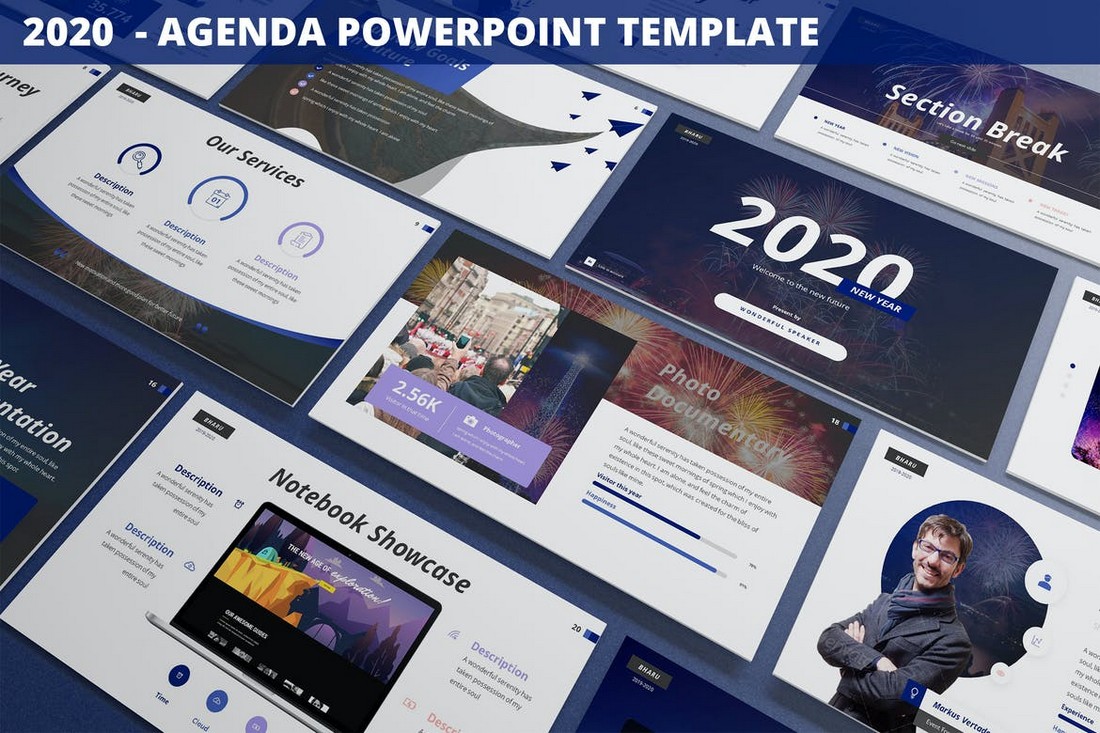 Even though this PowerPoint template is designed with the year 2020 in mind, the slide designs are still relevant today. The only change you have to make is to change the numbers of the year. There are many useful slides in this template that you can use to create business plans, agendas, and more.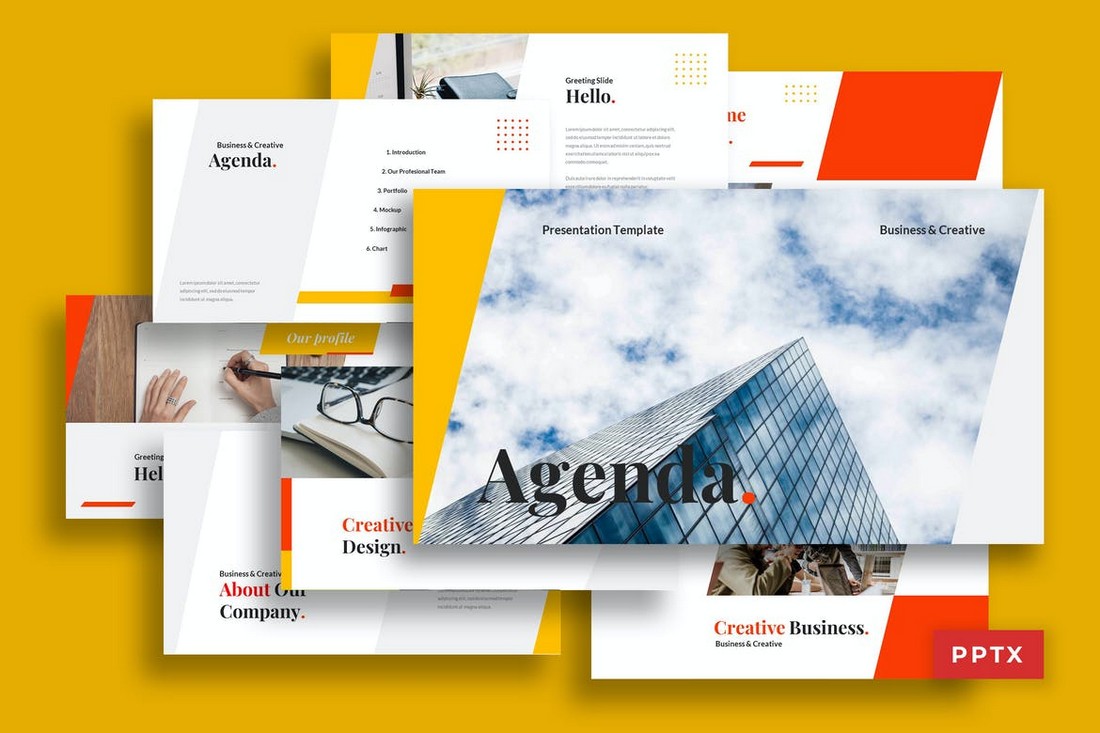 This template has a simple and multipurpose slide design to let you make different styles of presentations for various businesses. Each slide in this template can be customized to make business profiles, meeting agendas, schedules, and much more.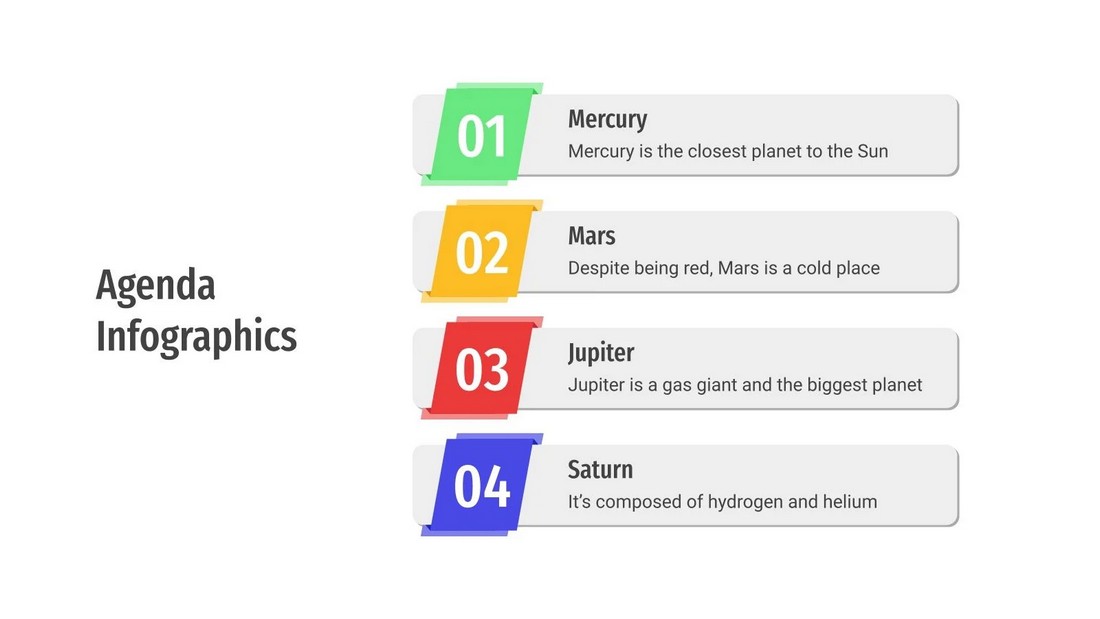 Another free PowerPoint template for making meeting agendas. This template includes lots of colorful and creative agenda infographic slides. There are 30 different slides in total and you can easily edit them to your preference.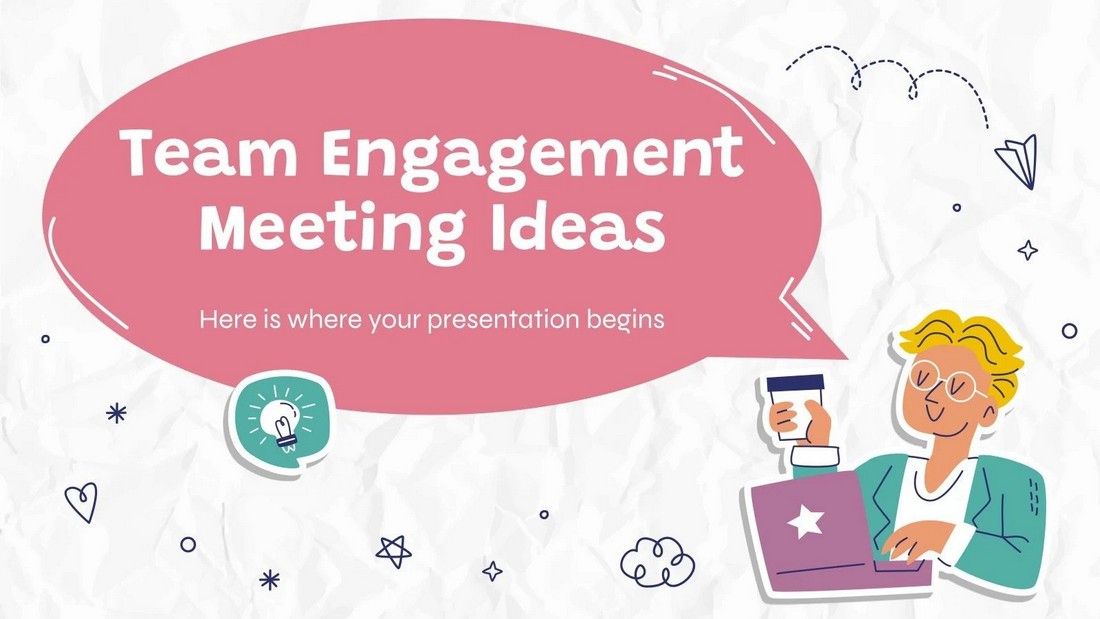 It's not exactly a meeting agenda template but we wanted to include this free template in the mix as it could prove useful to many professionals. This PowerPoint template lets you present your ideas during meetings in a more creative way. It includes 22 slides with beautifully-crafted designs.
For more business presentation templates, check out our best business plan PowerPoint templates collection.