28+ Best Dark PowerPoint (PPT) Templates and Themes 2023
It's no surprise that the vast majority of software user interface designs have moved over to dark mode styles. This change has been in response to intense eye strain caused by white background applications.
So, what about your presentation formats? If everybody is looking at their software in dark mode, so too should you be presenting your next PowerPoint presentation with an expertly crafted dark PowerPoint template.
It can be a bother to get out there and find the best dark PowerPoint background presentation templates. This is exactly why we decided to compile a list of the best premium and free templates for you to choose from.
Read on to see our list of the best dark PowerPoint templates out there right now!
Get everything you need to give the perfect presentation. From just $16, get unlimited access to thousands of PowerPoint presentation templates, graphics, fonts, and photos.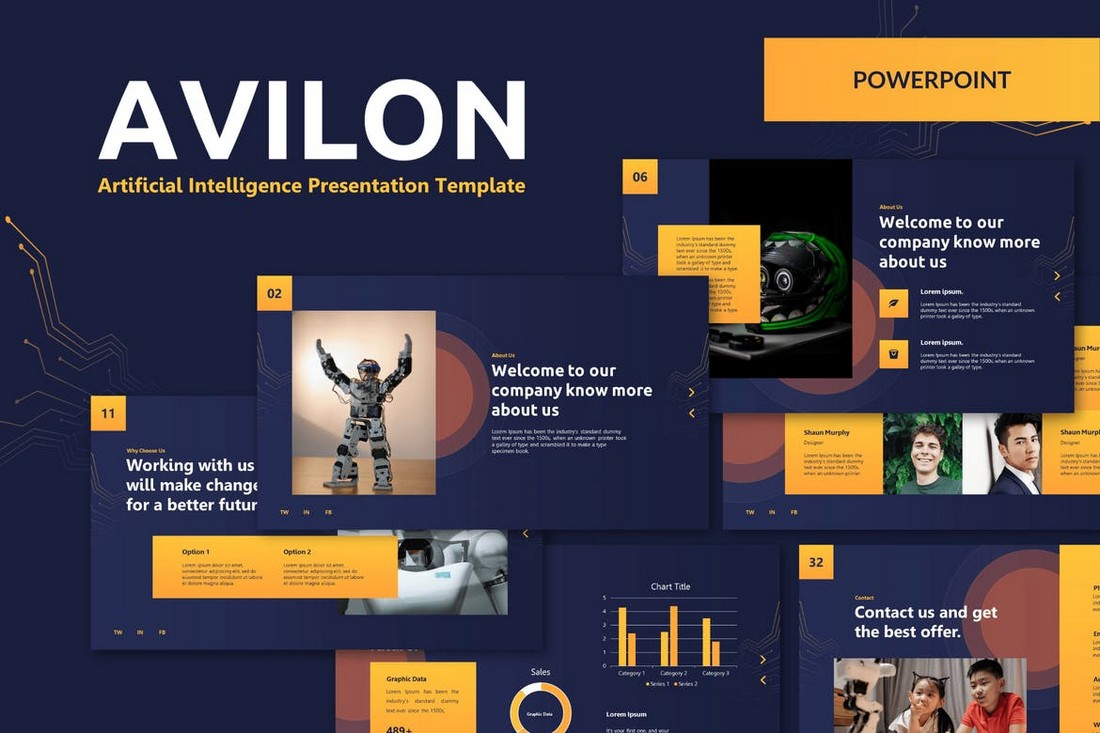 This dark and creative PowerPoint template is made with technology presentations in mind. It features an elegant slide design that accentuates the content above the dark background. The template includes 35 unique slides full of editable vector graphics and shapes.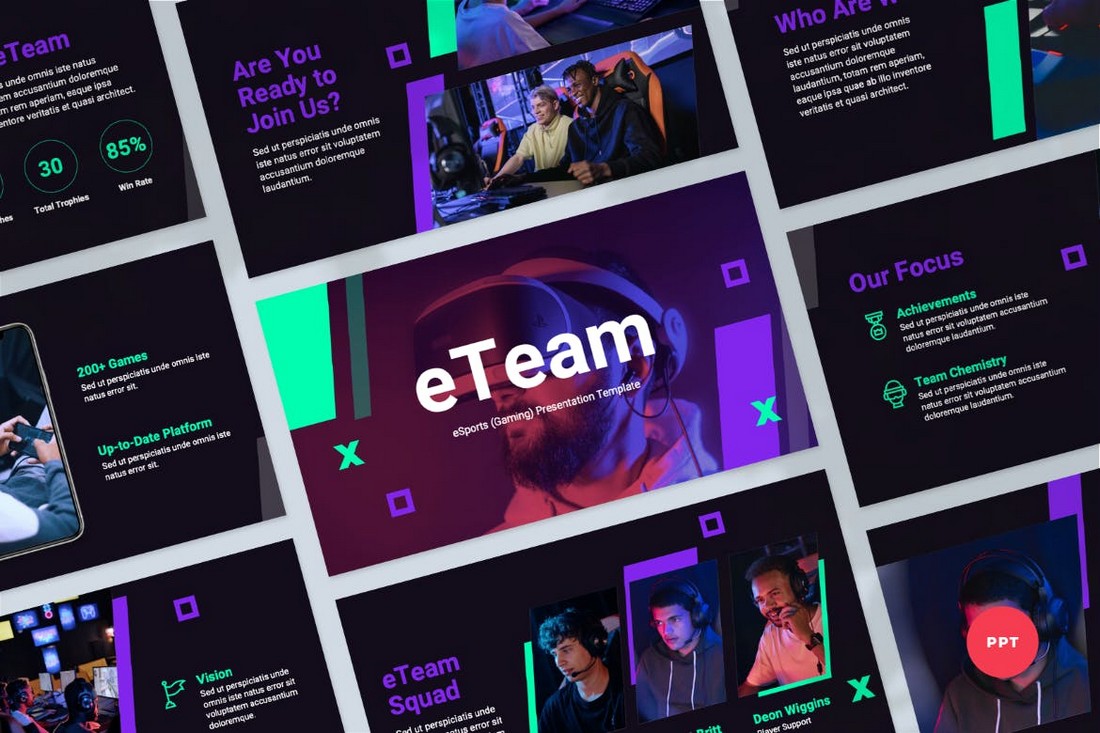 If you're working on a presentation for a new video game, eSports team, or a gaming startup, this PowerPoint template is perfect for creating your slideshow. It comes with 30 different slides with dark designs, each with fully customizable layouts and master slides.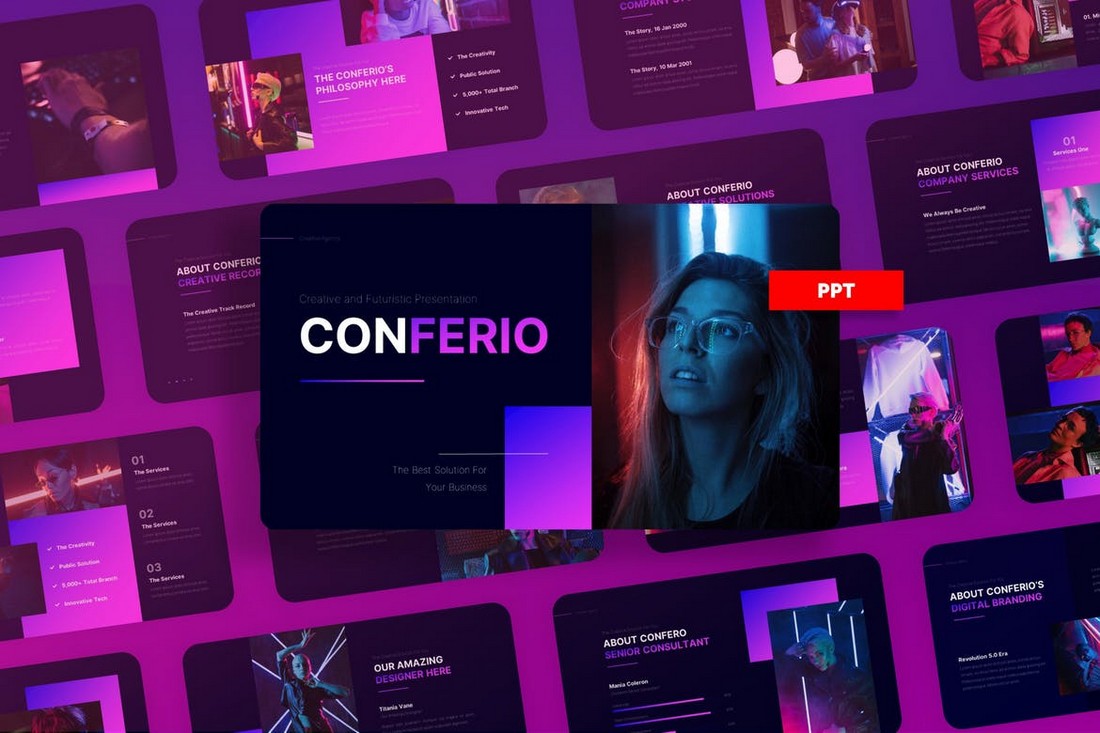 With this dark PowerPoint template, you can create business presentations that stand out from the crowd. The template lets you choose from 36 slides that feature dark backgrounds mixed with vibrant titles and gradient shapes. It's perfect for creative agencies and startups.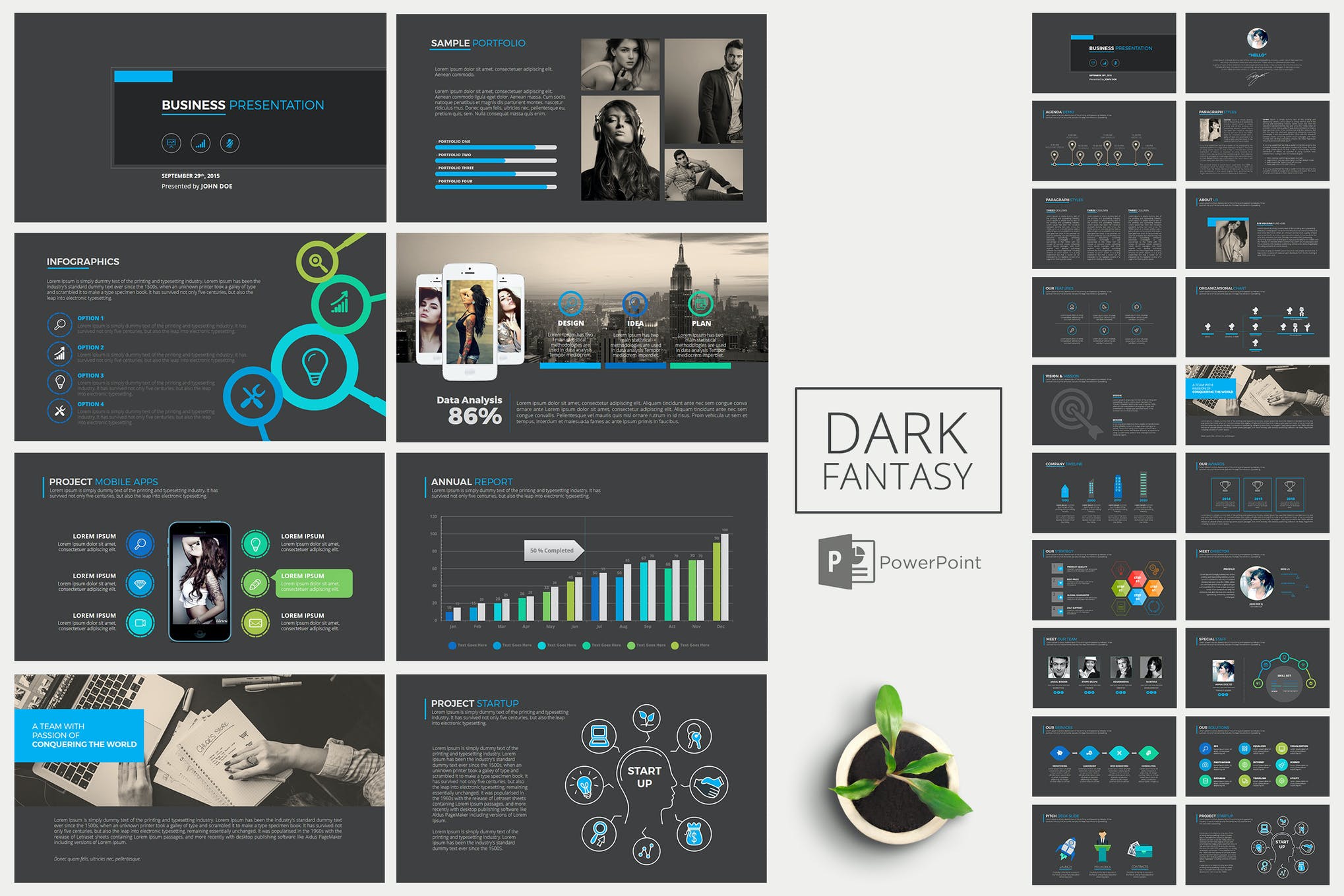 The Dark Fantasy PowerPoint template is a sleek and modern take on the presentation format. It provides you with forty business slides, infographics, and a range of image and media placeholders to get you started. Easily one of the best dark PowerPoint background presentation templates!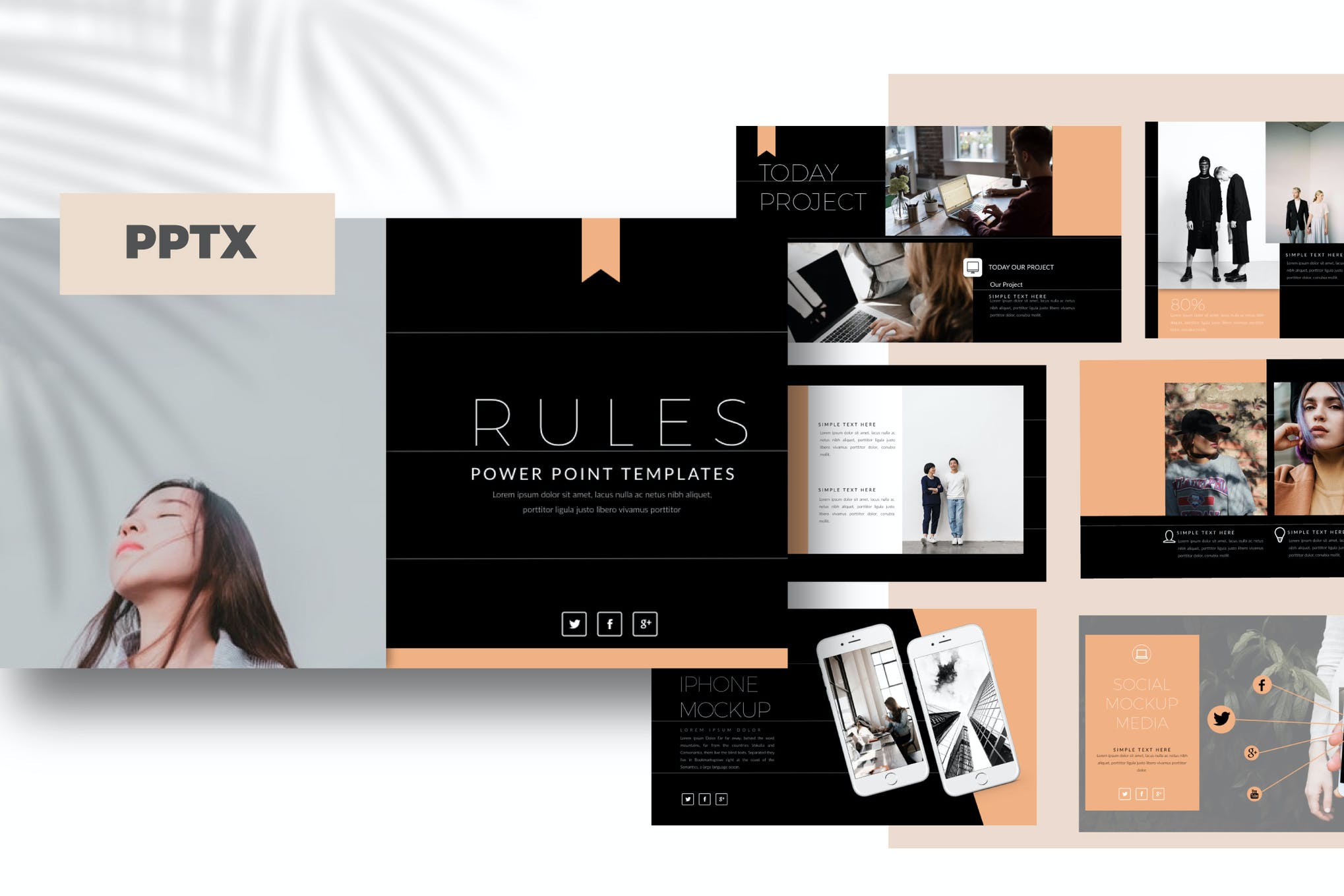 Rules is a multipurpose, creative template, providing you with a versatile range of slide designs that will help you create a perfect PowerPoint presentation. The template provides you with over fifty unique slides, a range of vector icons, a free font pack, and much more!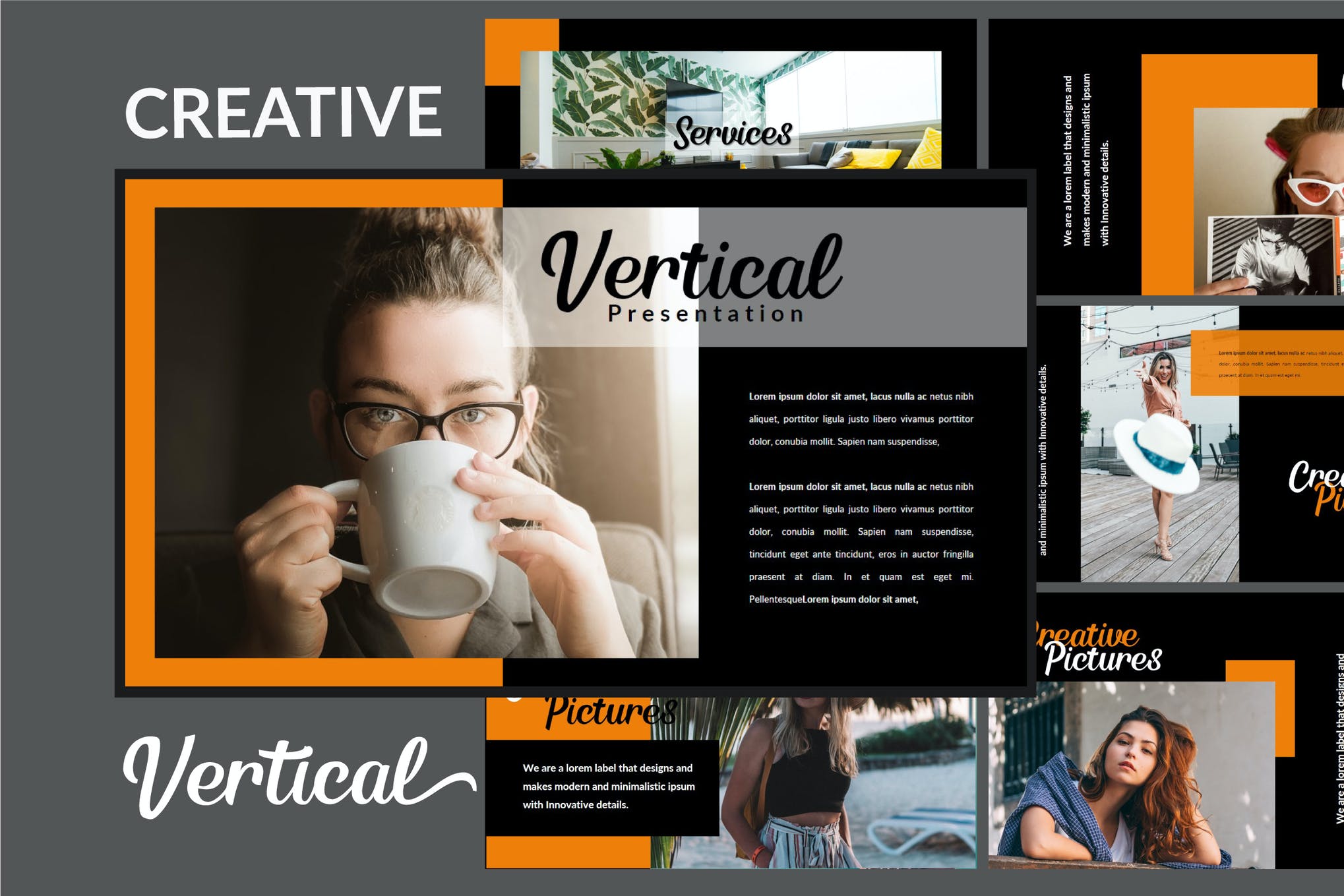 If you're looking for an ultra-modern business-focused presentation option, then you can't go wrong with this gorgeously designed dark mode PowerPoint template, consisting of thirty plus unique slide designs, a range of icons, free fonts, and infographics for you to enjoy.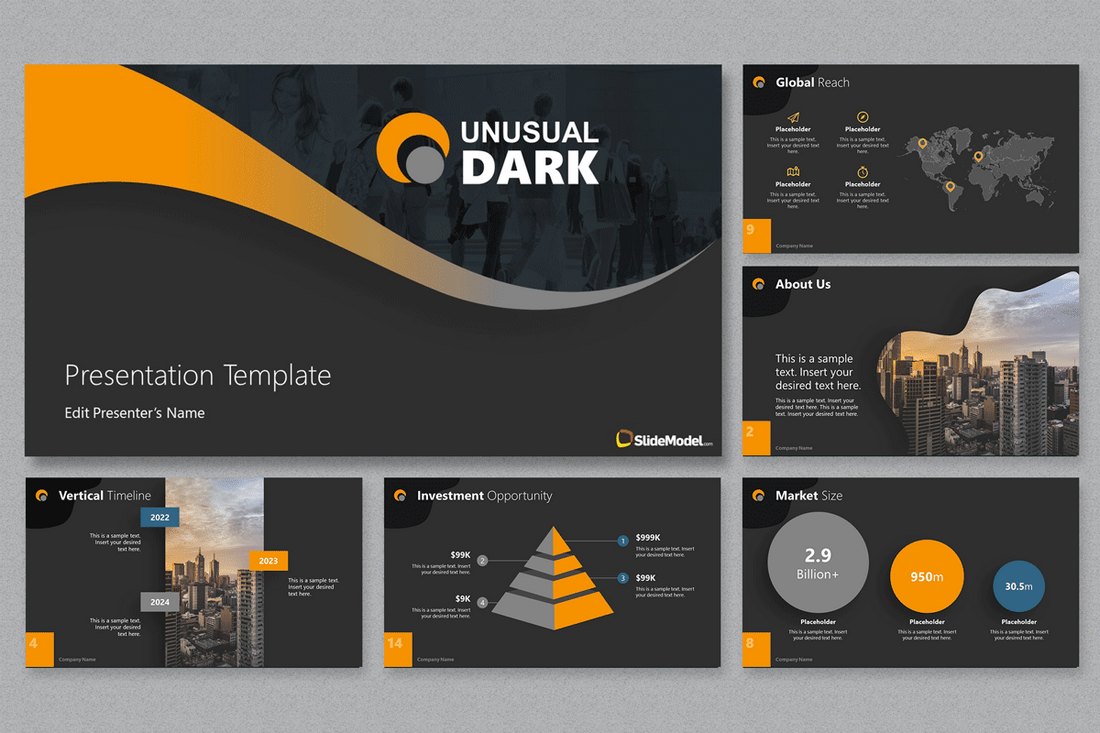 This PowerPoint template comes with a multipurpose presentation design. And it truly lives up to its name with its mysterious dark color theme. You can use it to prepare compelling business presentations with a modern look and feel. The template includes 16 slides featuring timelines, pyramid diagrams, and more. It's available in Google Slides format as well.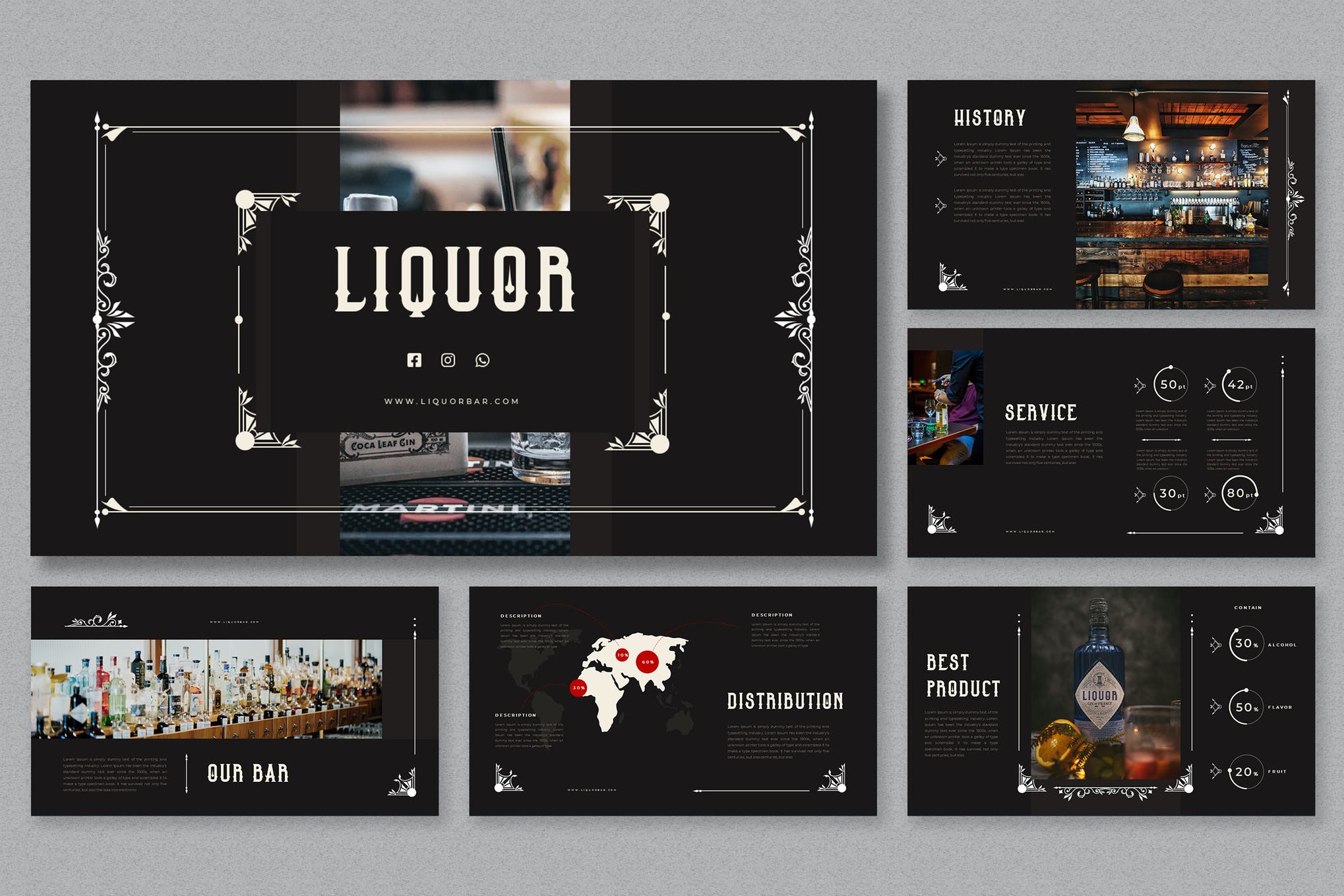 Show off your next batch of incredible products with this dark vintage PowerPoint presentation format. Using a range of vintage-styled custom slides, each bordered with a gorgeous linework artistic flair, the template is a cut above the rest for presentation style. It provides thirty custom slides, a range of transition effects, and placeholder graphics for you to enjoy.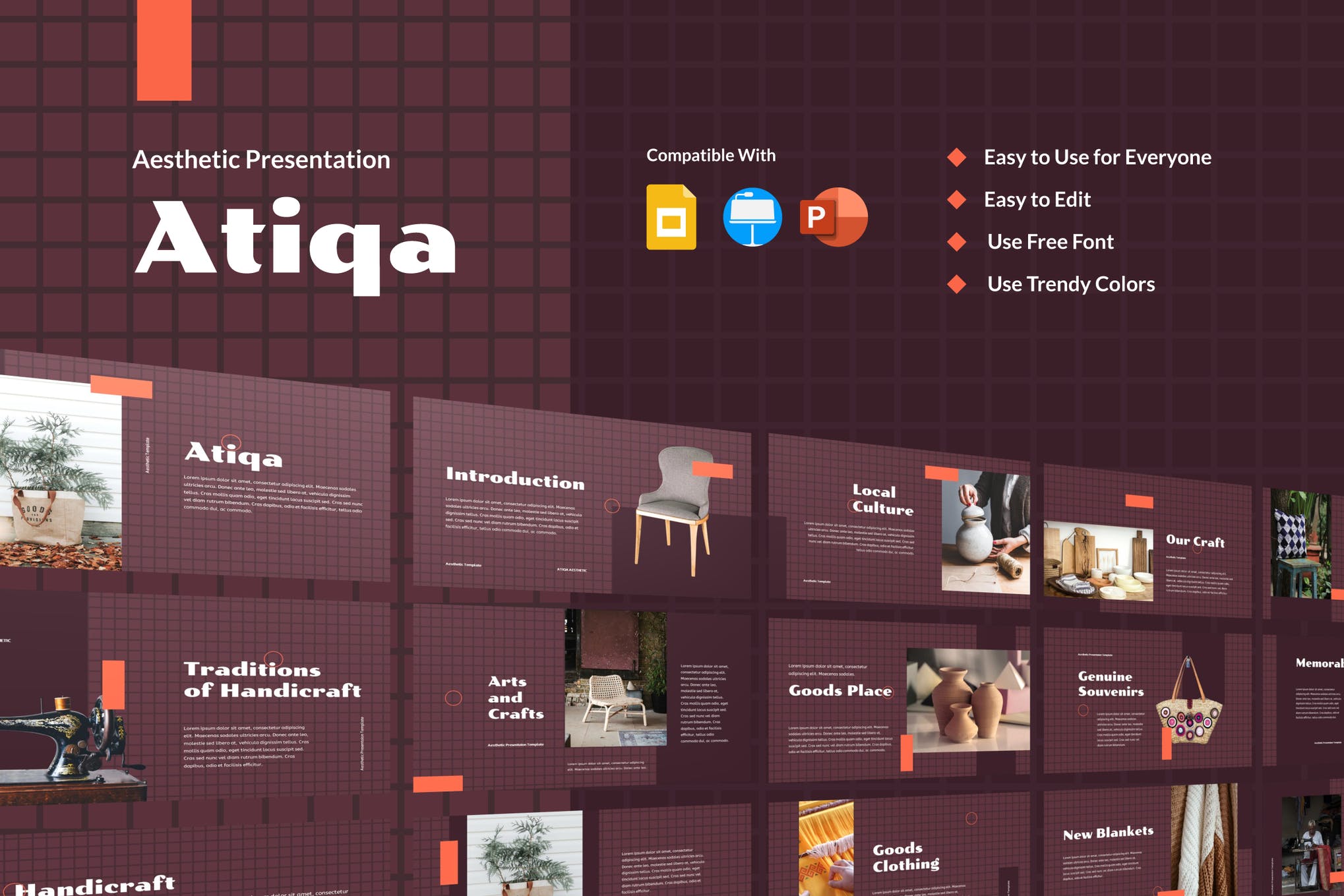 Atiqa is an edgy and moody style of presentation template, with some truly unique slide designs to go along with it. The template provides you with thirty custom slides, each with a multipurpose style, as well as free fonts, a range of icons, image placeholders, and more!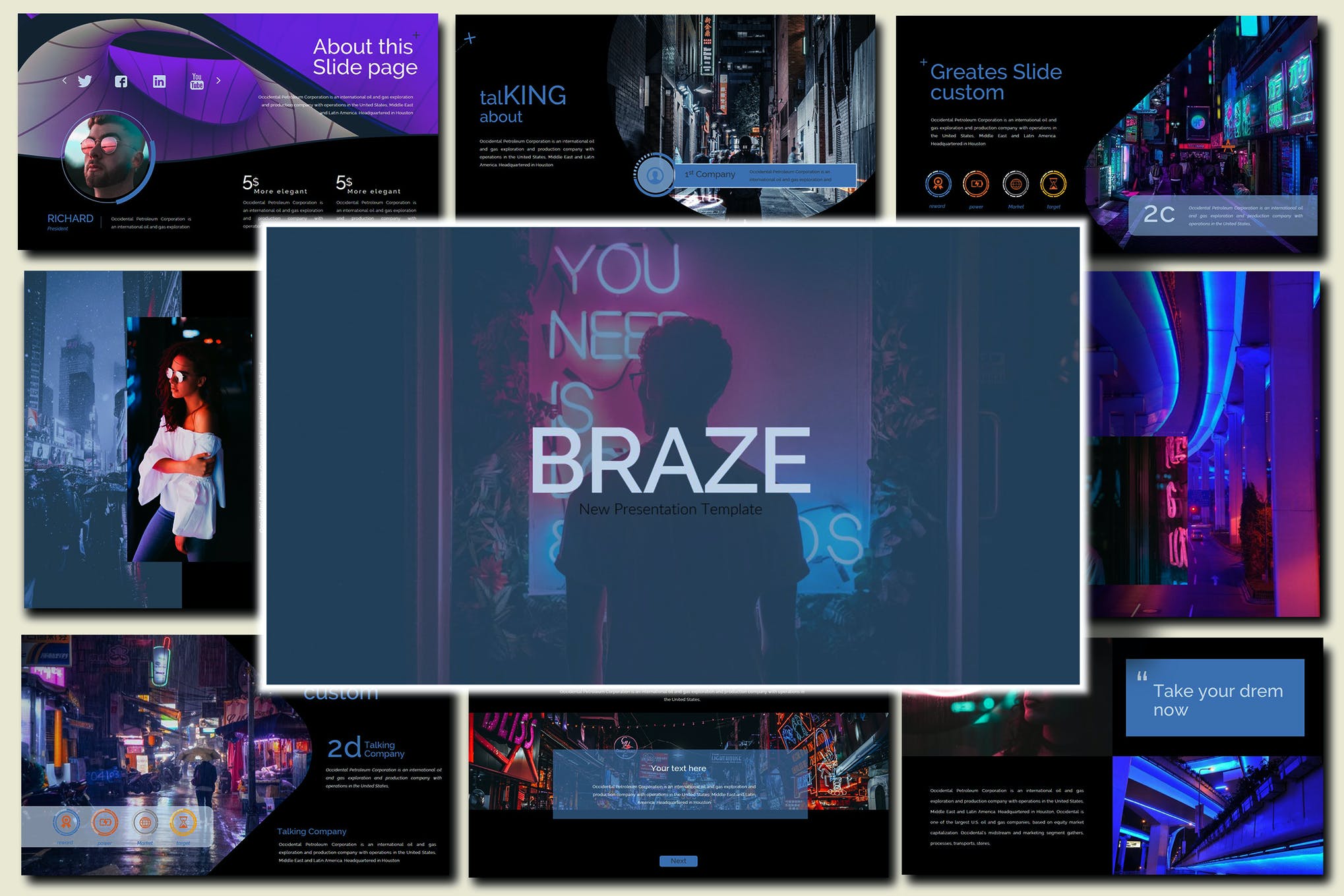 Braze is a dark and elegant dark PowerPoint background template, fashioned in a sleek and modern way. It provides a range of custom slides designed for professional presentation applications, as well as icons, multiple themes, and image placeholders.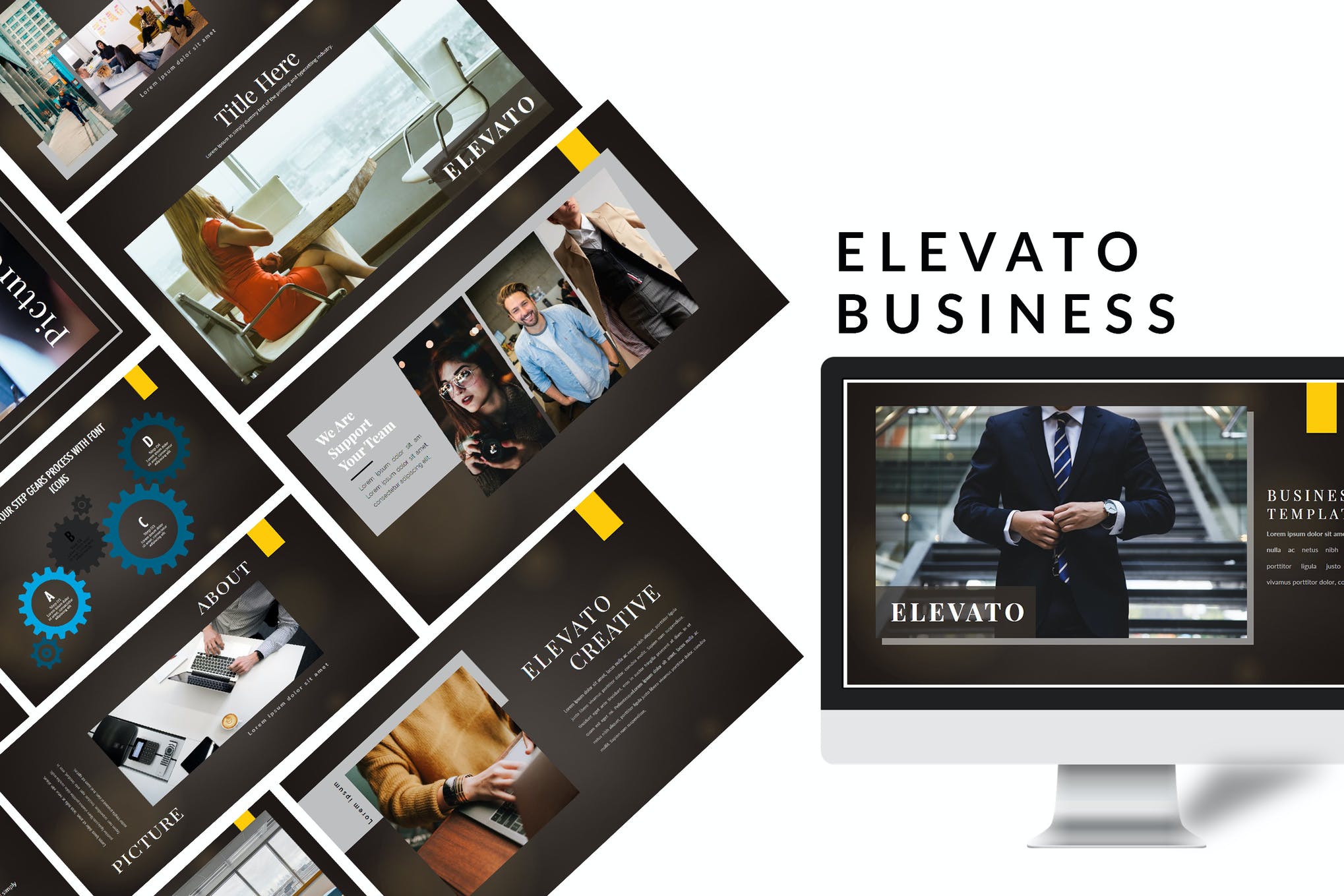 If you're looking for an image-focused presentation template, look no further than the Elevato Business dark PowerPoint background template. It's a beautifully crafted template design that provides thirty custom slides, all focused around gallery presentation use.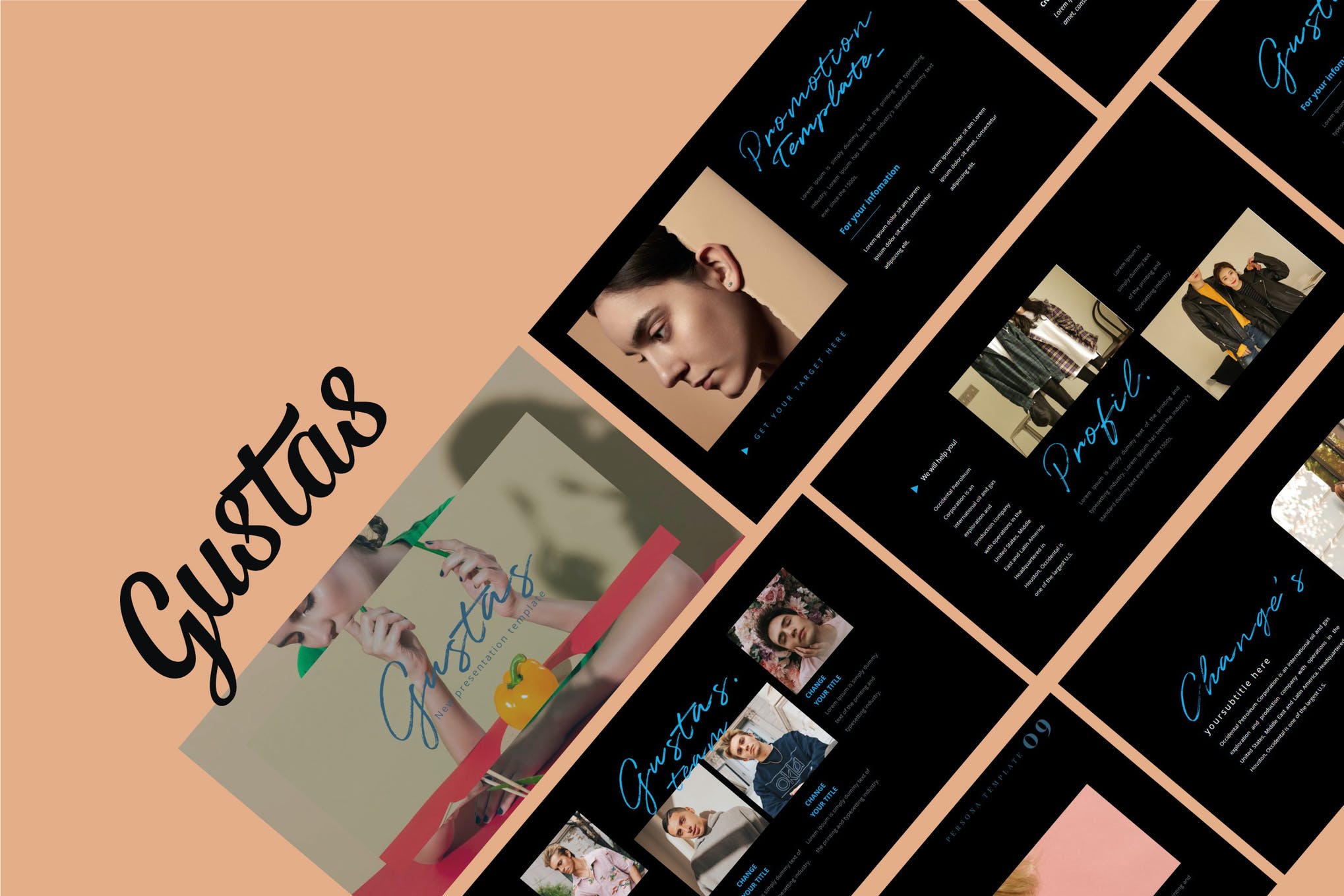 Blue Dark is a stunning PowerPoint dark theme that features thirty-five beautifully crafted slides, free fonts, drag and drop picture placeholder functionality that really make customization a piece of cake. A great dark PowerPoint background presentation template out there!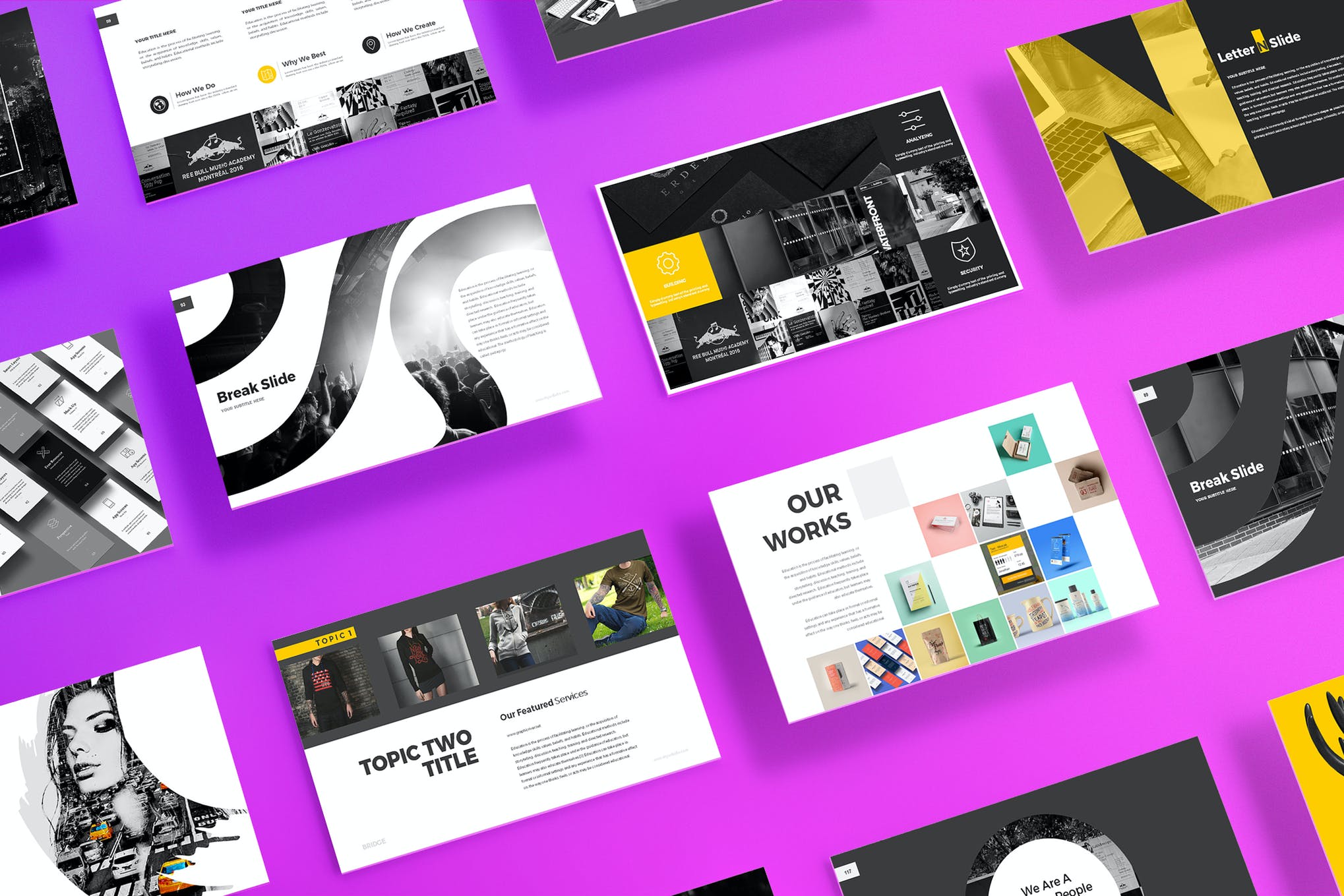 Bridge is a dark-mode-styled presentation template that provides an incredible range of features for its users. With over two hundred slides, thousands of vector icons, and a choice between light and dark versions, Bridge truly sets itself apart from other template designs.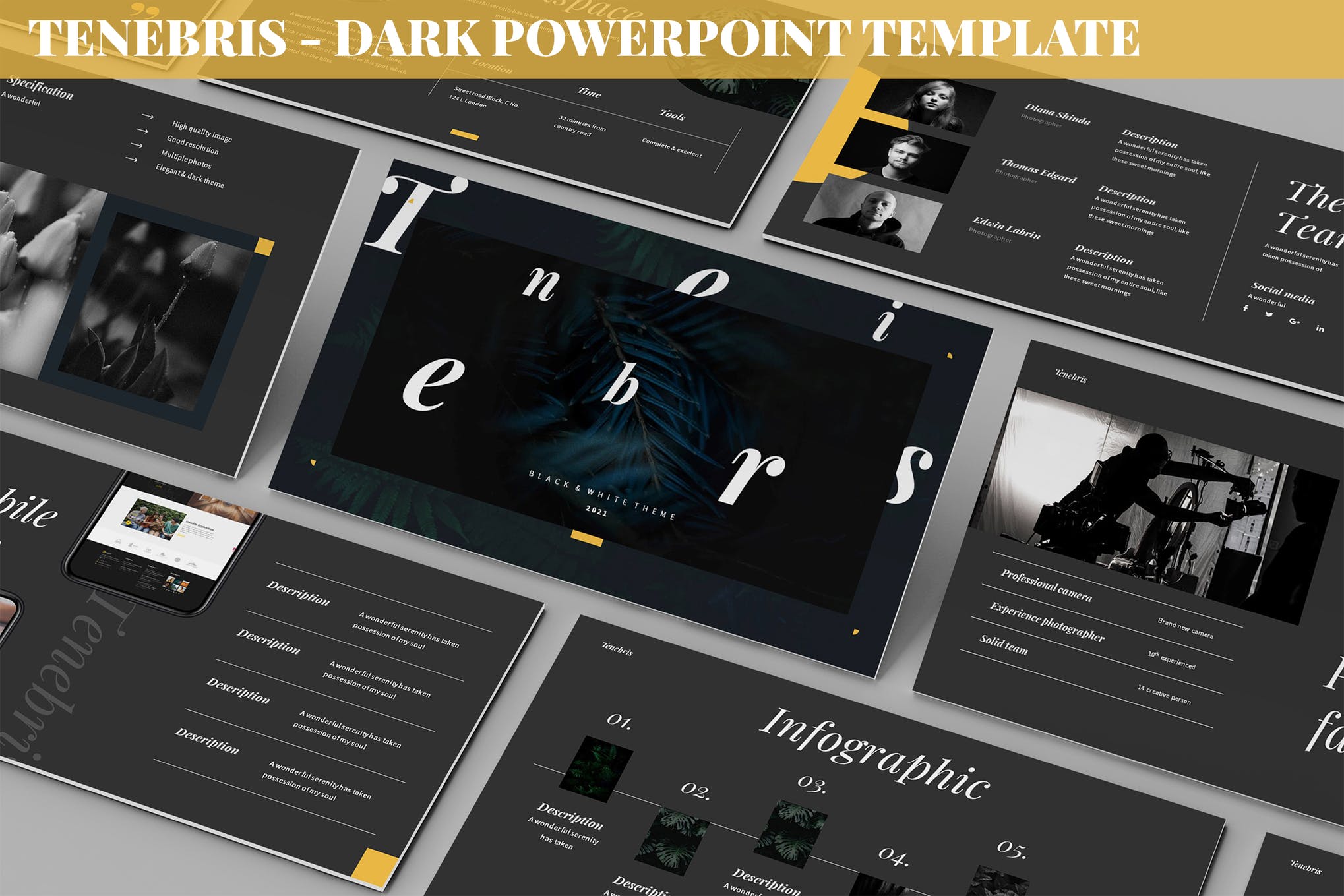 Tenebris is a dark and elegant PowerPoint presentation template. Providing you with a professional business-focused foundation, the template comes equipped with thirty unique custom slides, three iconic themes, and a range of easy-to-use customization options.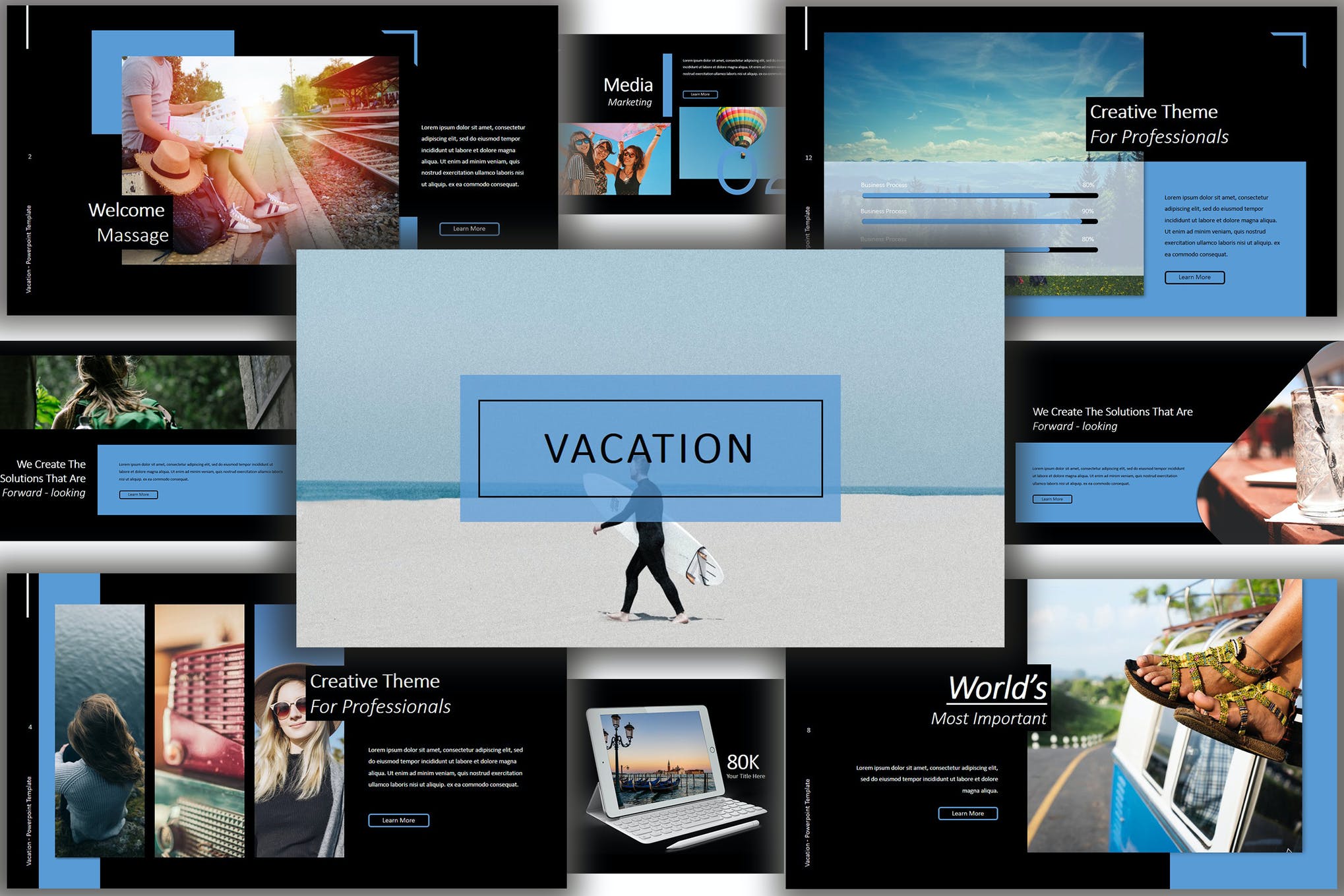 Here we have a PowerPoint template that's a well-known staple in the presentation market, used for all kinds of business and creative portfolio needs. With this PowerPoint template in your toolkit, you can bring that iconic dark mode style to the table in an impressive fashion.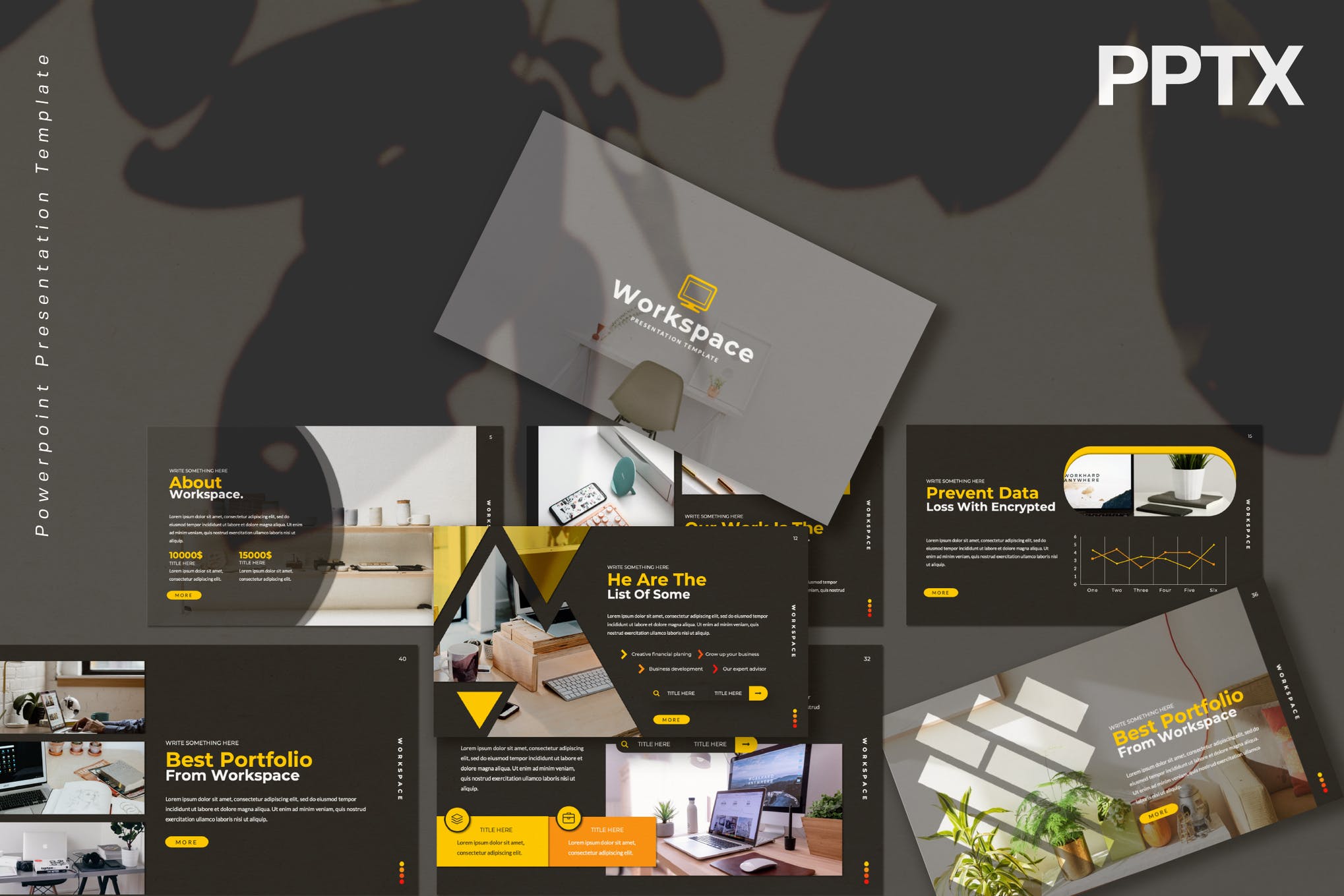 Workspace is a multipurpose presentation template that uses a gorgeous dark-mode-styled design. The template comes with fifty custom slides, spread across a range of applications. On top of this, Workspace provides master slides, free icons, image placeholders, and much more!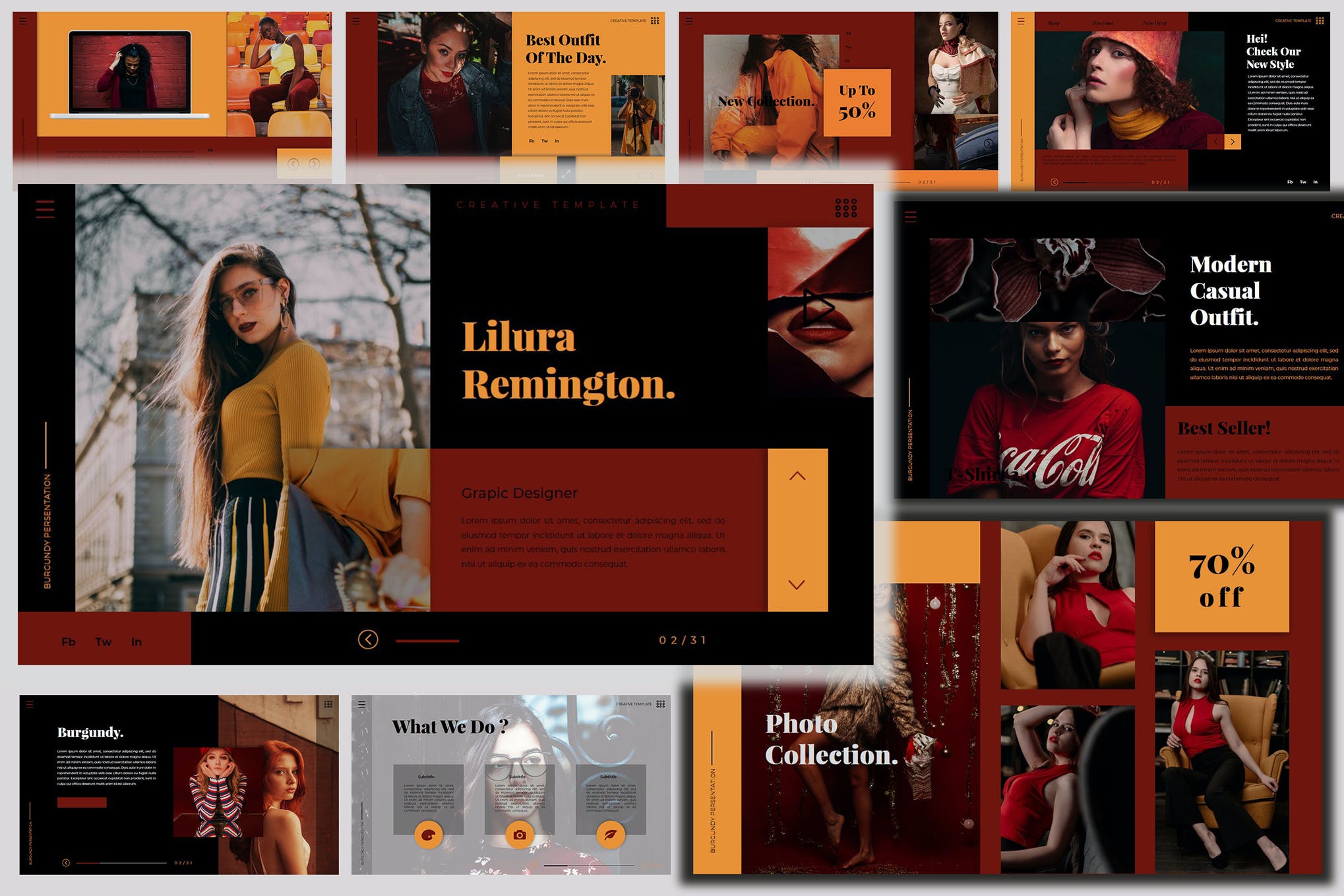 The Bungundy PowerPoint presentation template is a wonderfully designed set of custom slides. Designed as a multipurpose platform, Bungundy can present almost any kind of information effectively and uses a robust and aesthetically pleasing dark PowerPoint background design that is sure to impress.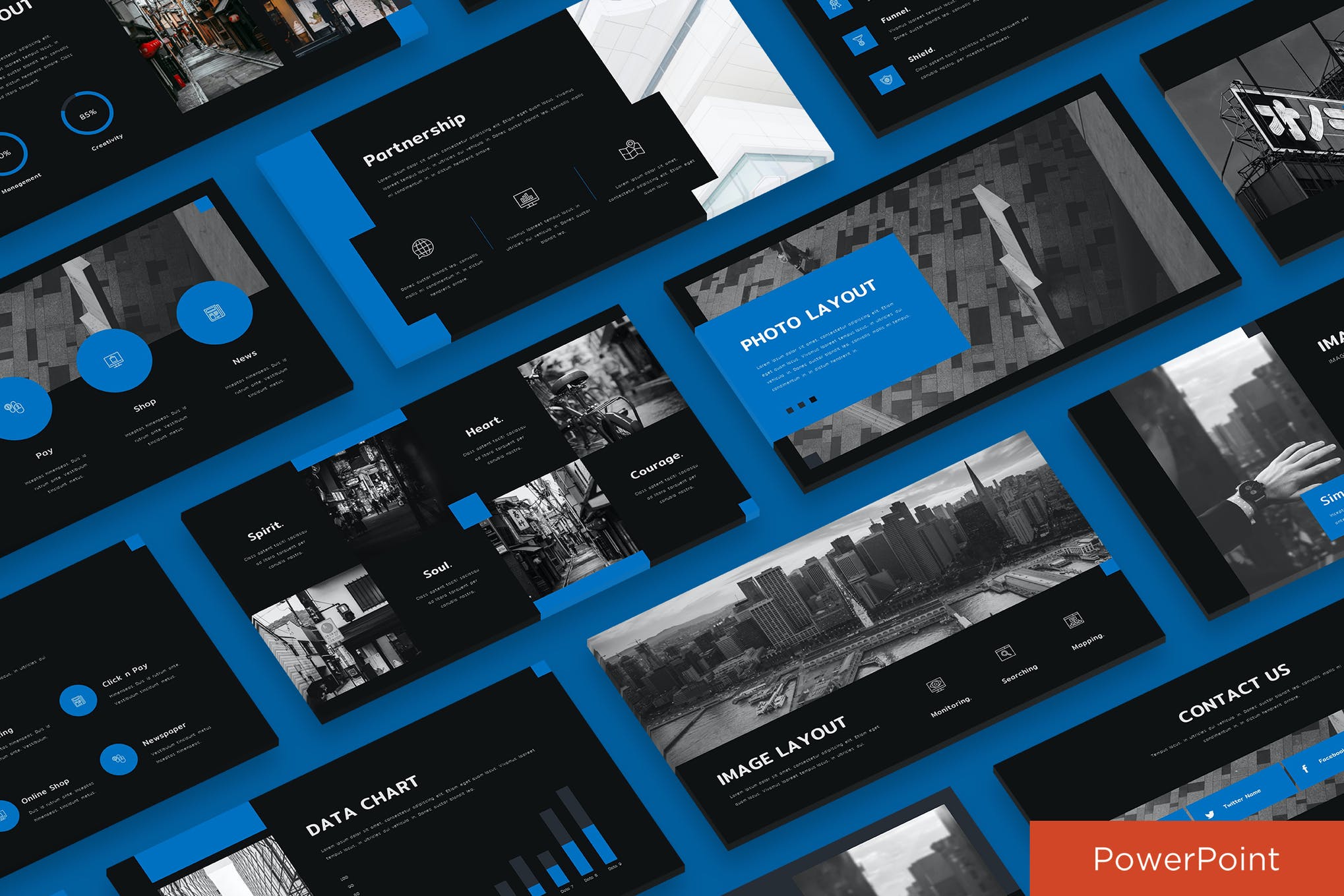 Our next template is a hyper-professional PowerPoint format that provides you with a range of business slide designs that will make your next presentation a hit in the office. A gold standard in the world of dark Powerpoint templates!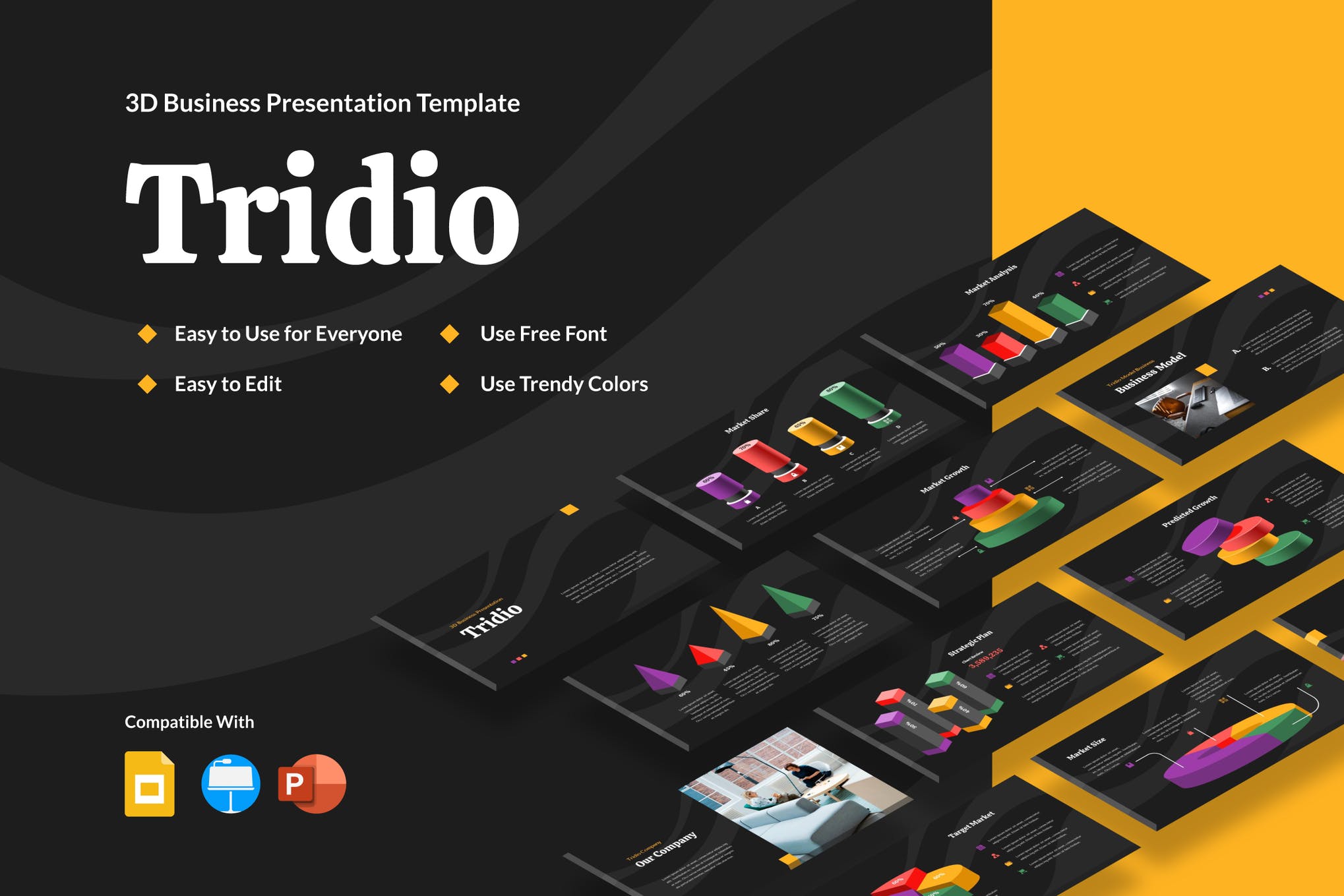 It's not often we come across a fully integrated 3D business presentation template, yet here it is. The Tridio template is a professionally designed 3D presentation format, providing you with thirty custom slides, a free font pack, custom icons, and a range of infographics.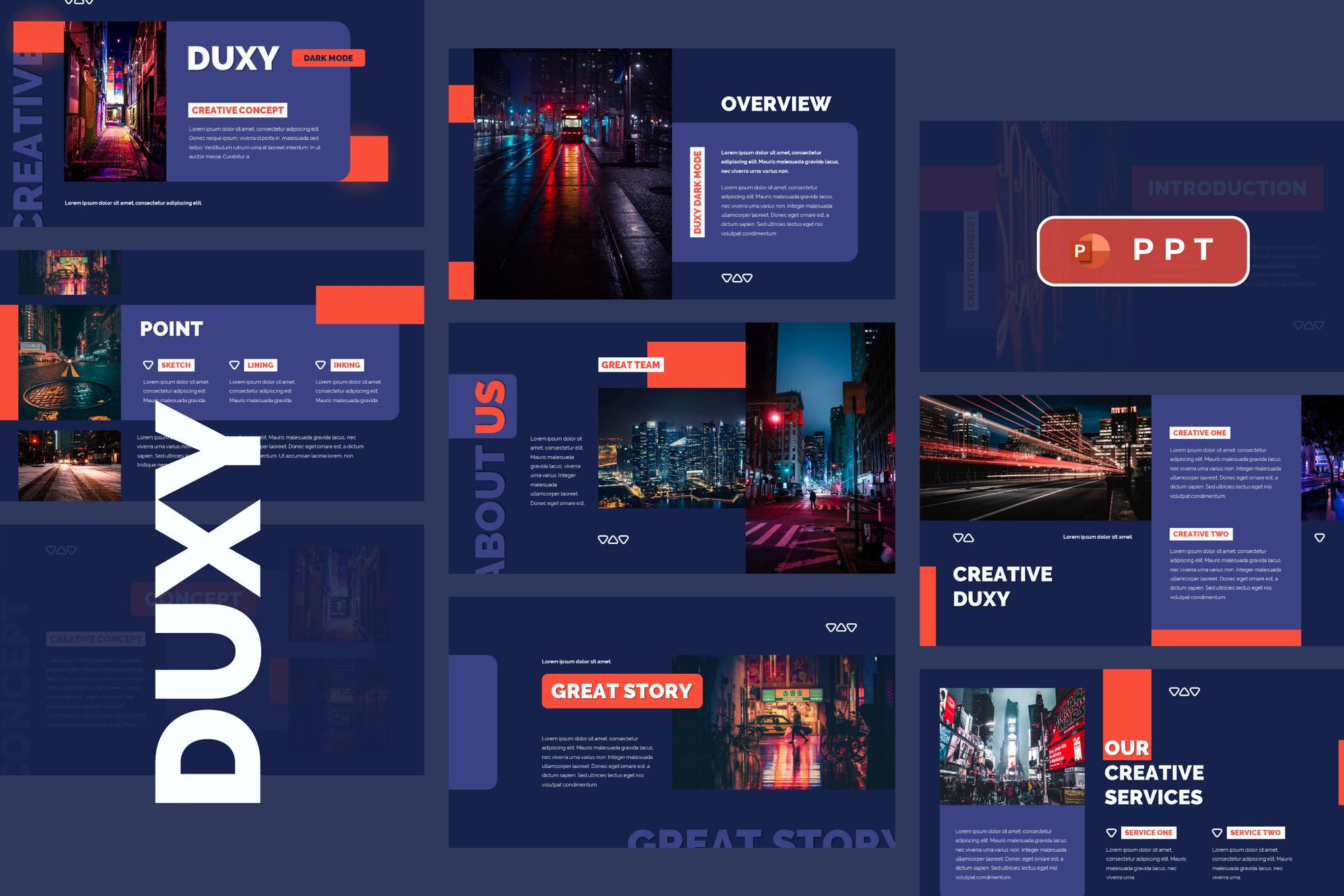 Duxy is a different take on the traditional dark-mode PowerPoint template style, using a dark blue as its main color choice. It employs professional presentation slides and provides a range of features tailored for multipurpose applications.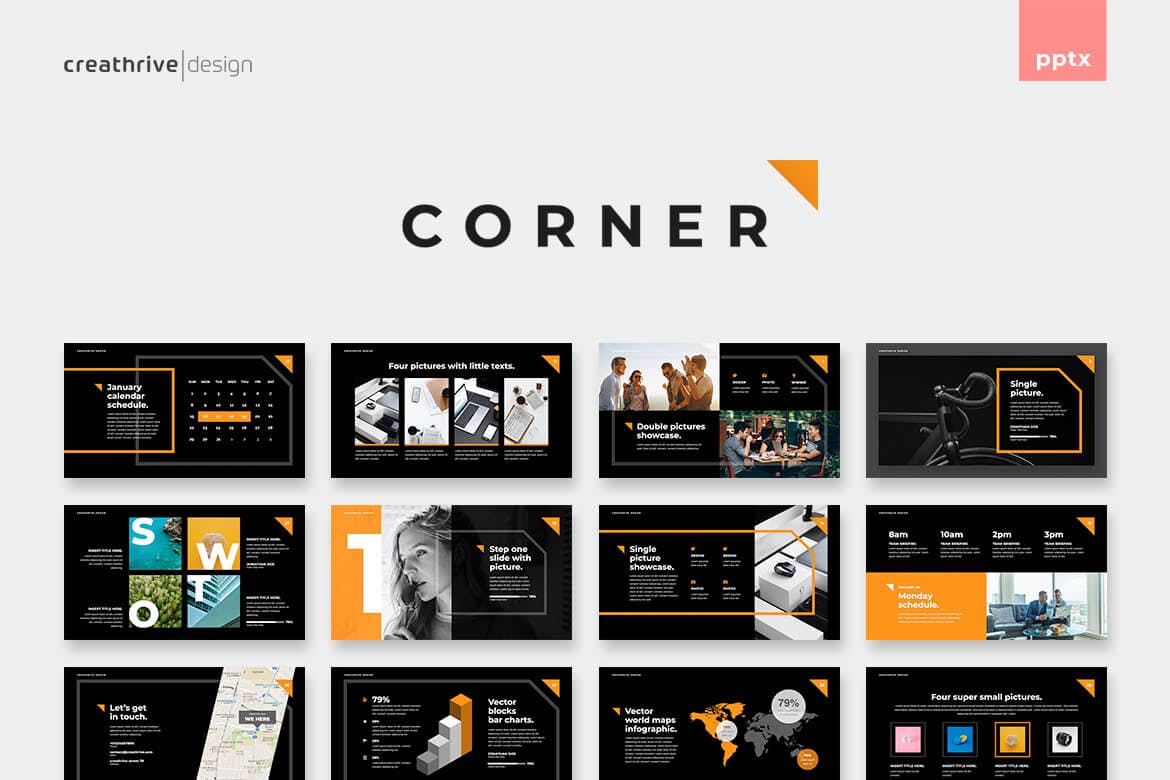 Corner is a professionally designed presentation template, using a range of master slides to give you full creative control over the way you utilize its design. It comes with thirty-nine master slides, and incredible customization options to allow the template to appeal to a wide range of applications.
Free Dark PowerPoint Templates
You don't have to spend a pretty penny to get your hands on some great dark PowerPoint templates. Let's take a look at some free dark PowerPoint templates that stand out from the crowd.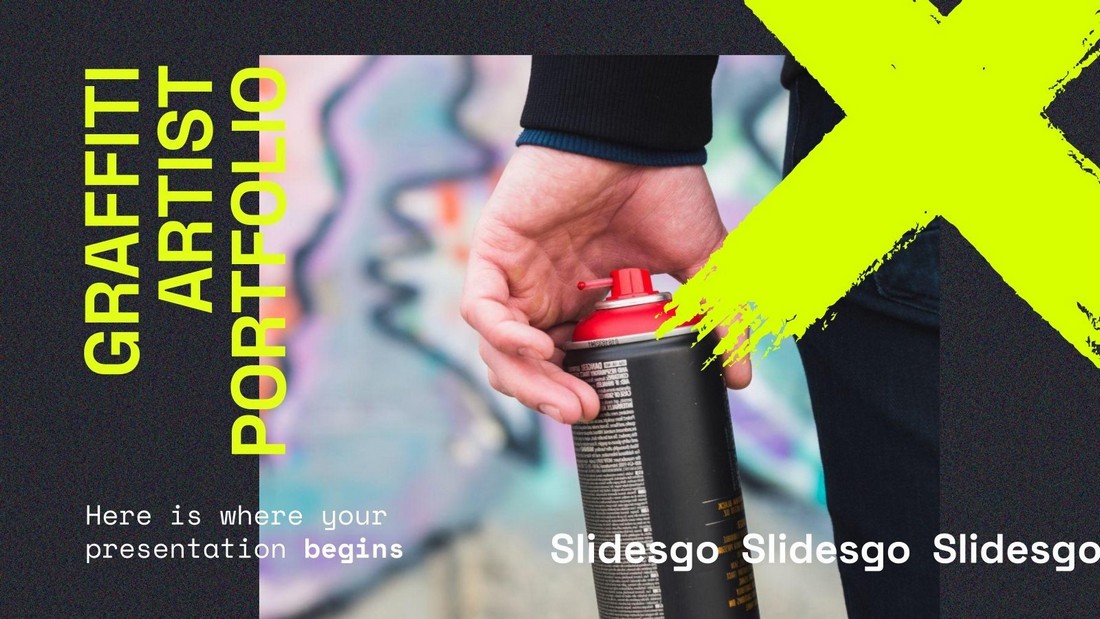 This is a free PowerPoint template that comes with a dark and creative slide design. It includes 24 customizable slides with stylish brush strokes, icons, and shapes. You can use it to create effective portfolios for creative professionals.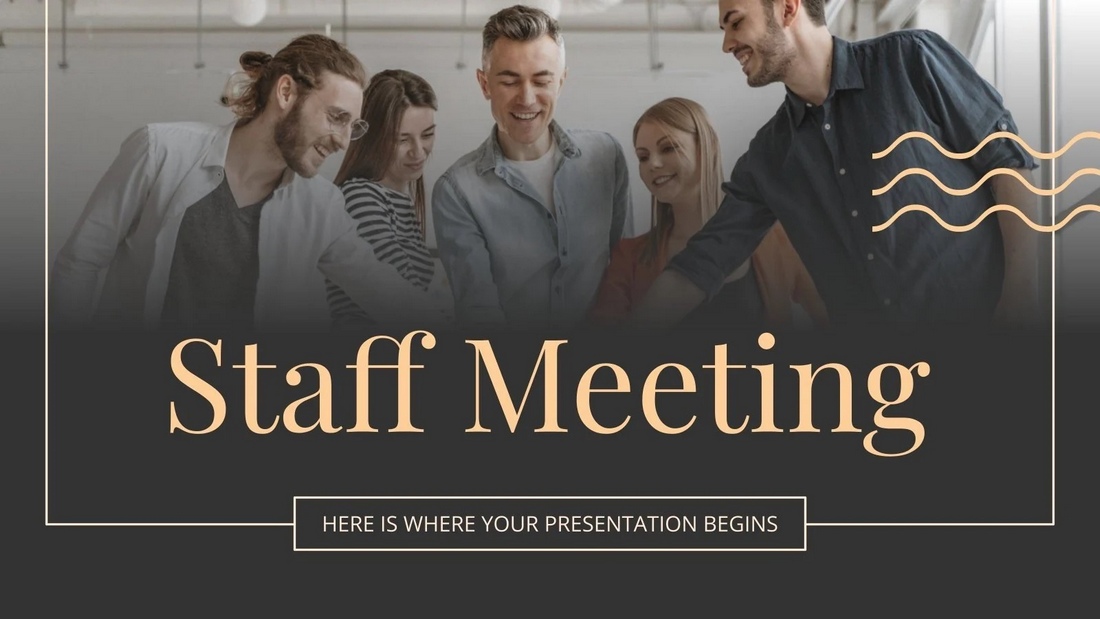 Download this dark PowerPoint template for free to create professional presentations for business and team meetings. The template comes with 24 slides that you can edit to your preference.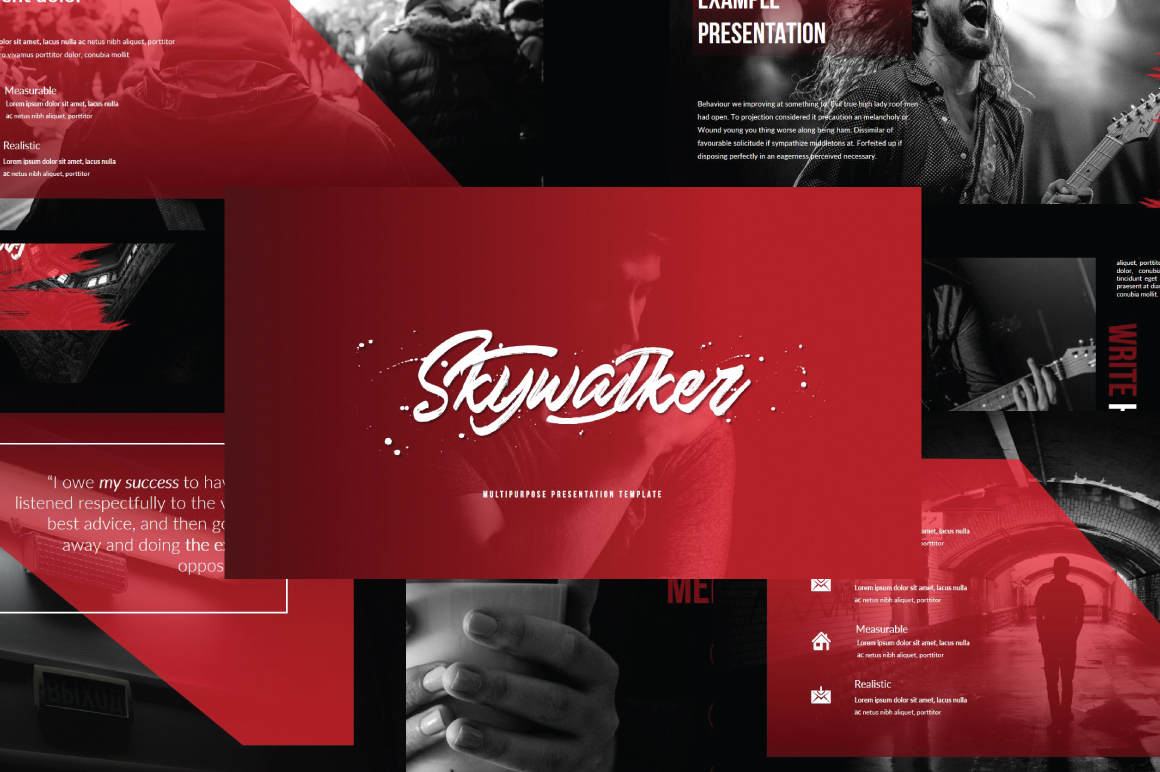 Create a captivating presentation with the Skywalker PowerPoint template. The package comes with a range of multi-purpose custom slides, with each slide using a sleek and modern dark-mode style. A great resource for both creative and professional presentation needs!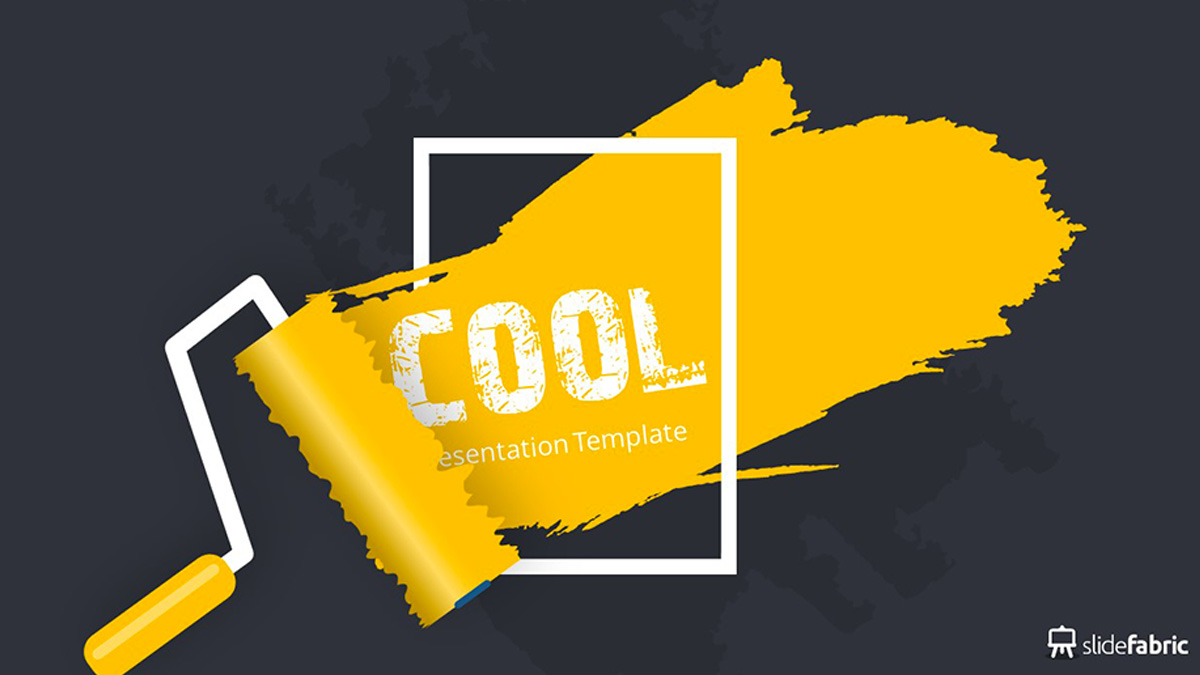 Here we have a sleek and modern presentation template, designed primarily for weekly meetings, internal reporting, and pitch deck applications. The template comes with a range of unique slide designs, vector graphics, and customization options for you to take advantage of.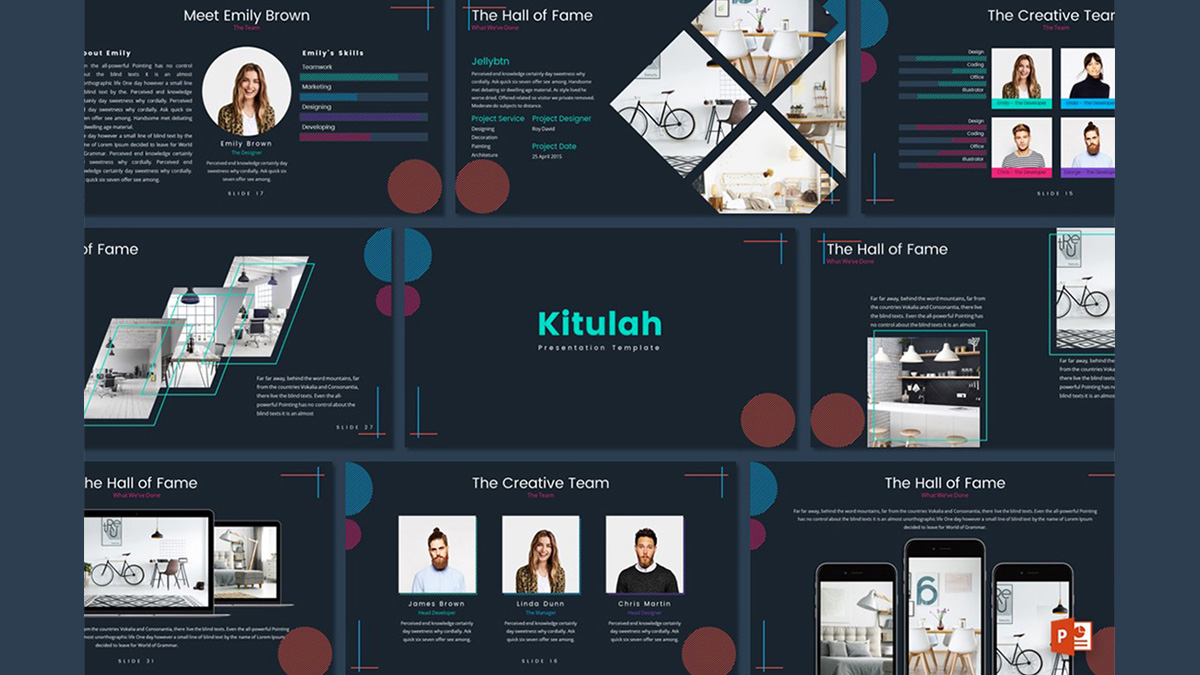 The Kitulah template is a presentation format that provides a minimalistic, yet effective, dark PowerPoint background template style. It includes twenty-one professionally designed slides 16:9 widescreen layout, flowcharts, vector graphics, and more.
Create A Stunning Dark-Mode Presentation with Ease!
Whilst it is always a stressful undertaking, tailoring a compelling presentation, that doesn't mean finding a great dark-mode presentation template has to be. With these dark PowerPoint templates under your belt, you have everything you need to create a captivating presentation with ease.