30+ Unique, Amazing & Awesome PowerPoint (PPT) Templates
In this digital age, PowerPoint presentations are becoming more and more commonplace – from classrooms and lectures to workplaces and meetings, our screens are often dominated by slideshows and infographics. So it's no wonder that people find it difficult to concentrate when the presentation in front of them is bland, dull or downright boring!
We thought long and hard about what we'd like from a presentation template, and our answer was that PowerPoint templates should be unique, amazing, and awesome! So with that in mind, we've searched high and low for the very unique PPT templates out there, to help you with your next project.
Without further ado, let's take a look at some of the most unique, amazing and awesome PowerPoint templates available for instant download from both free and premium websites.
Get everything you need to give the perfect presentation. From just $16, get unlimited access to thousands of PowerPoint presentation templates, graphics, fonts, and photos.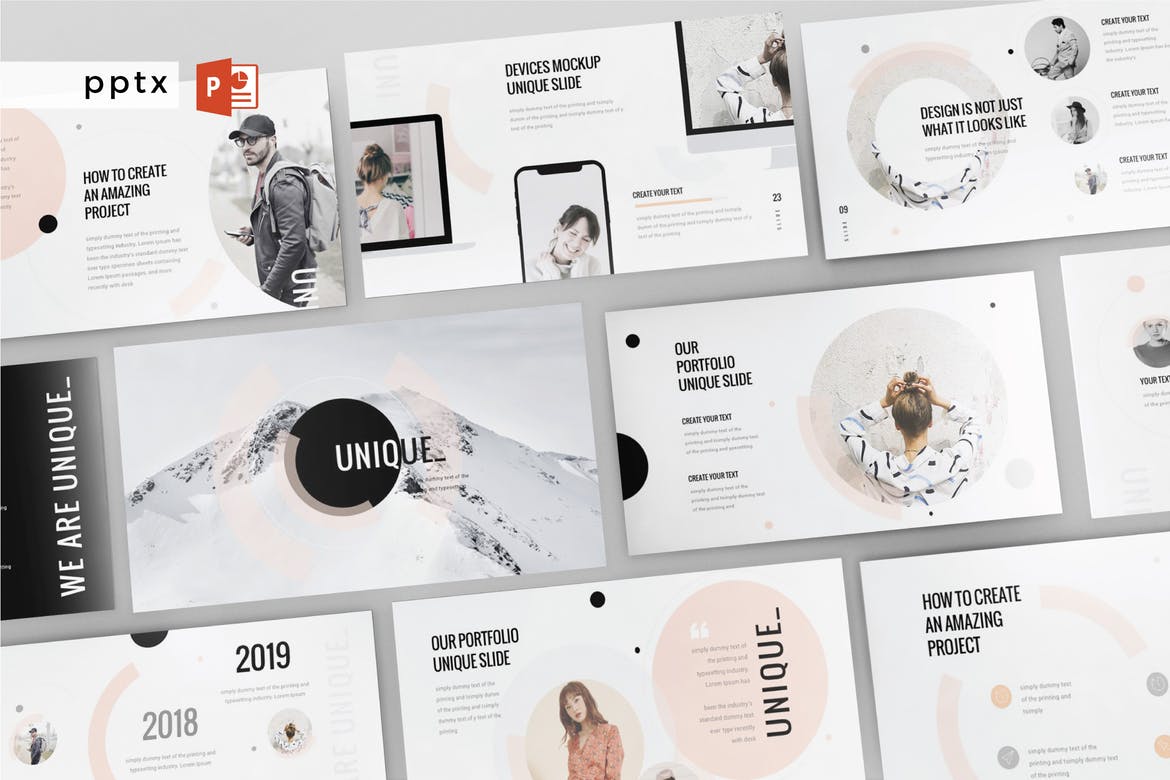 First up in our list of the coolest PowerPoint templates is the Unique multipurpose template, a modern professional presentation that's ideal for agencies or creative businesses to use as a portfolio or pitch template. It features 30 unique slides with five lovely color schemes to choose from.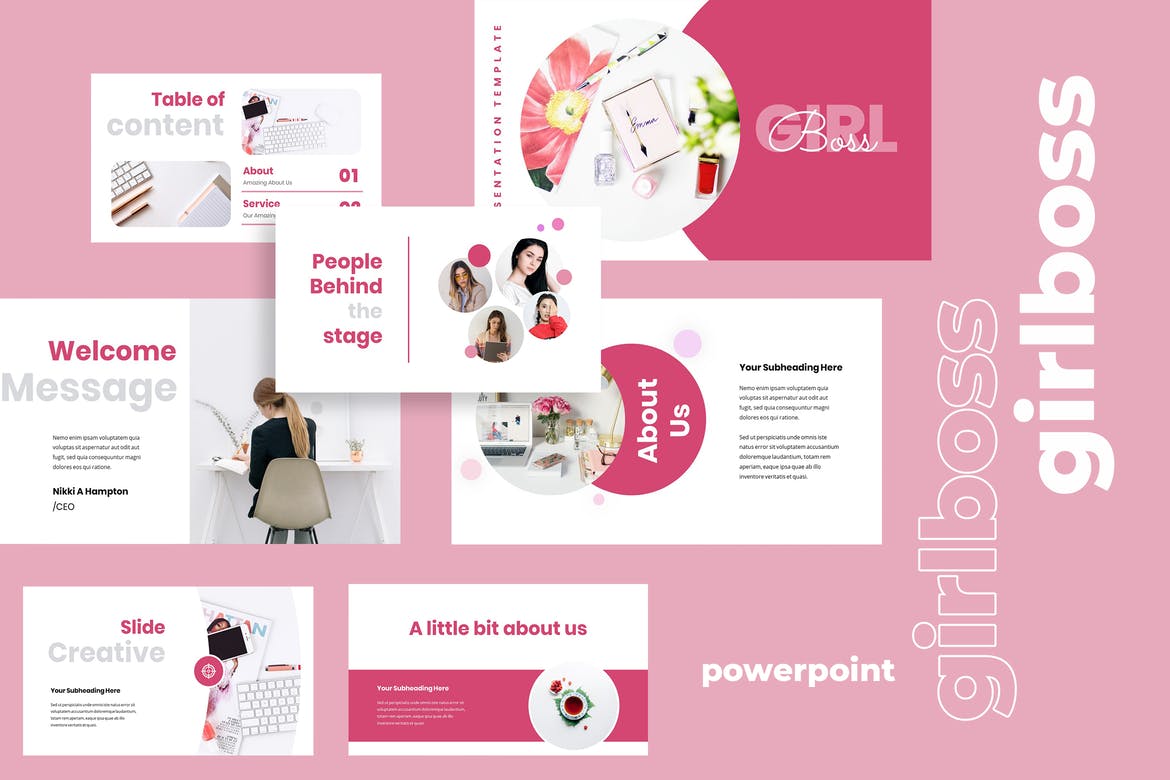 Here we have an awesome PowerPoint template that's perfect for a woman in charge to use for her business! Featuring a funky pink color scheme, fifty creative layouts, and fully customizable graphic elements, it also comes with a range of vector icons and free fonts, as well as drag and drop images.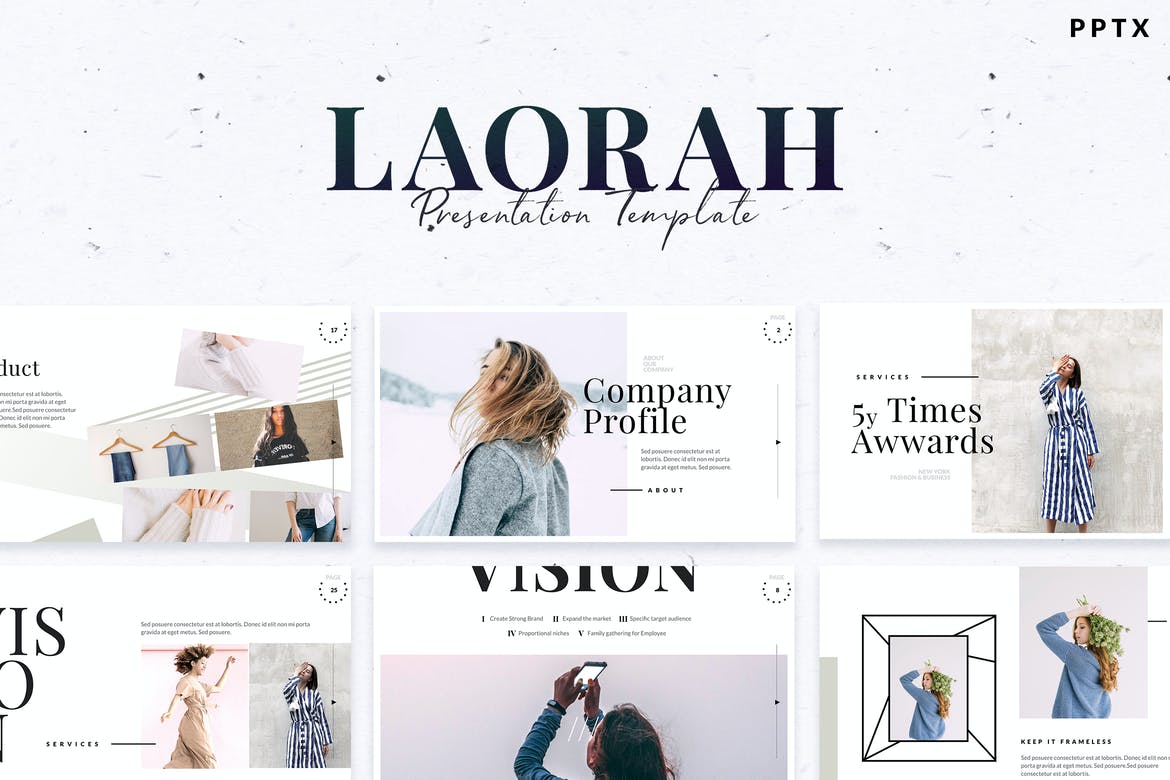 Laorah is one of the most amazing PowerPoint templates for a fashion or photography lookbook, and is suitable for use with any kind of design or art project. It comes with 40 unique slides, editable colors and shapes, customizable charts and a versatile 16:9 high definition format.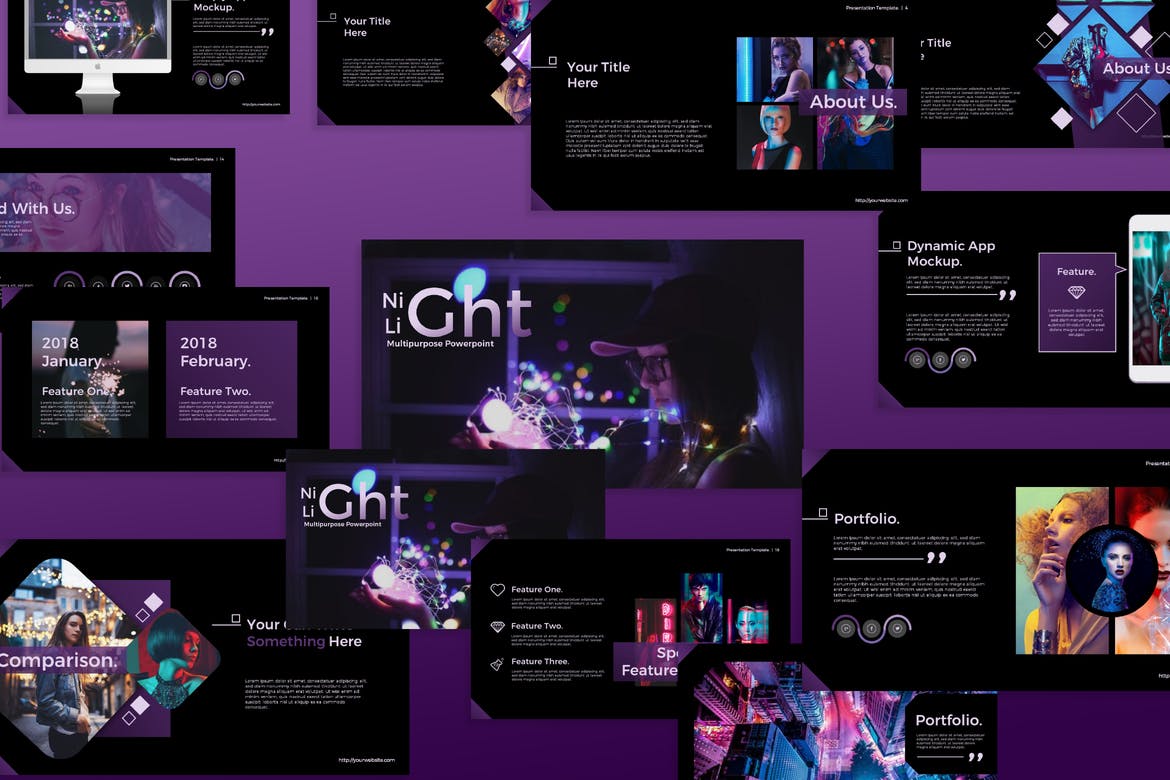 Next up is Night Light, an ultra-modern and unique PowerPoint template that offers a range of professionally designed layouts, drag and drop image placeholders, strong typography, predefined text styles and easy color changes for complete control over how the end result looks for your project!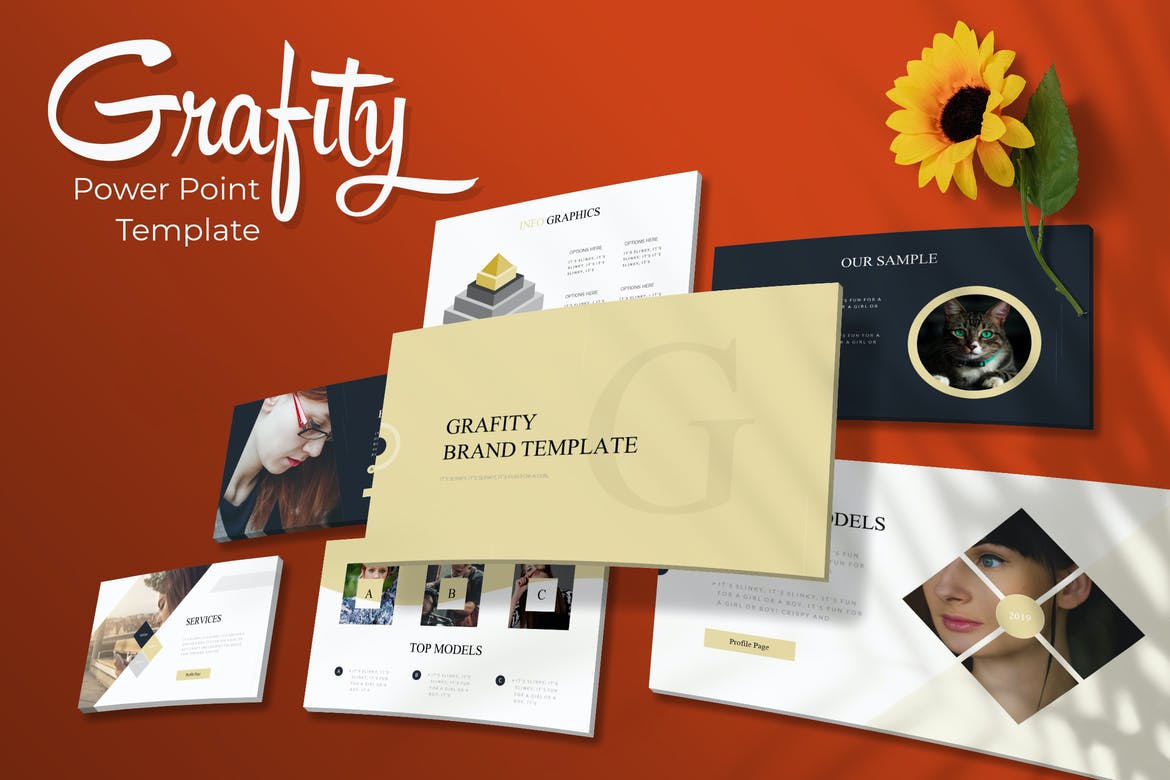 Here's an awesome PowerPoint template that includes a total of 150 slides, including 5 color variations, as well as handcrafted infographics, a range of prebuilt layouts, picture placeholders and pixel-perfect illustrations. It's super versatile and can be used for just about any purpose.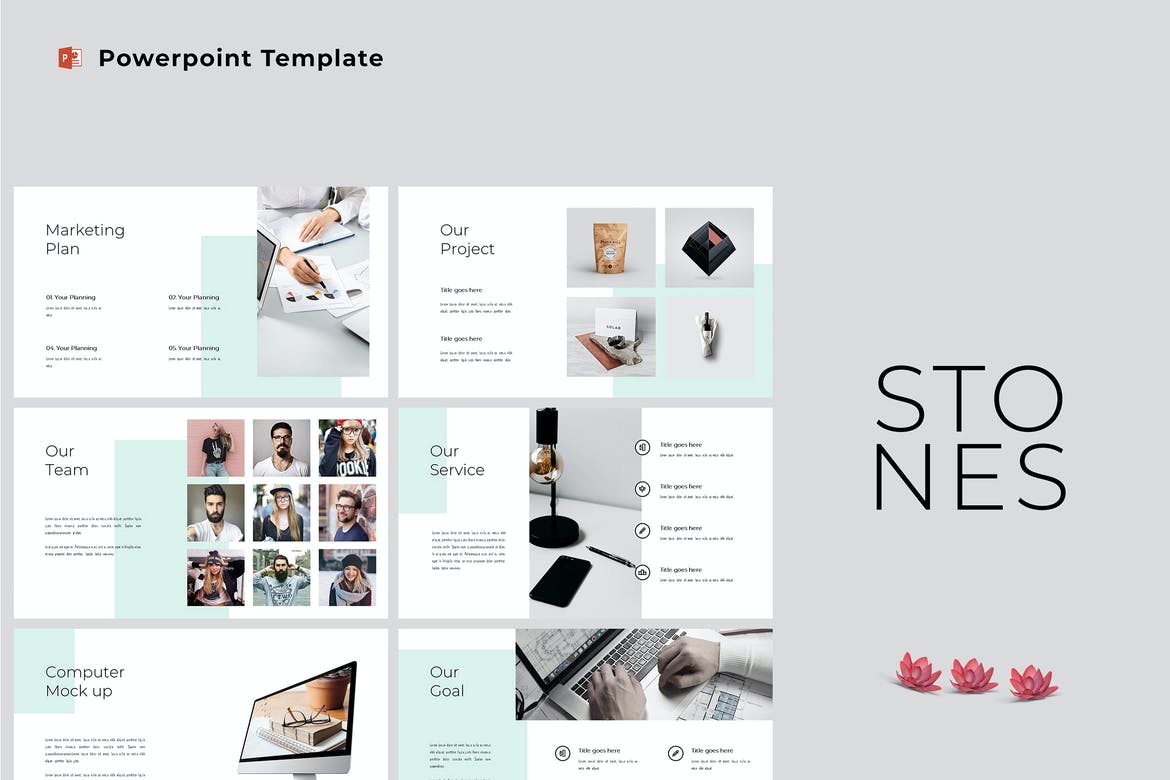 Stones is a modern and clean PowerPoint template with a flat, stylish design, a classic minimalist aesthetic and fully customizable graphics. It offers two different size ratios, and is a great choice for anyone in the web design industry to use as a portfolio or other presentation type.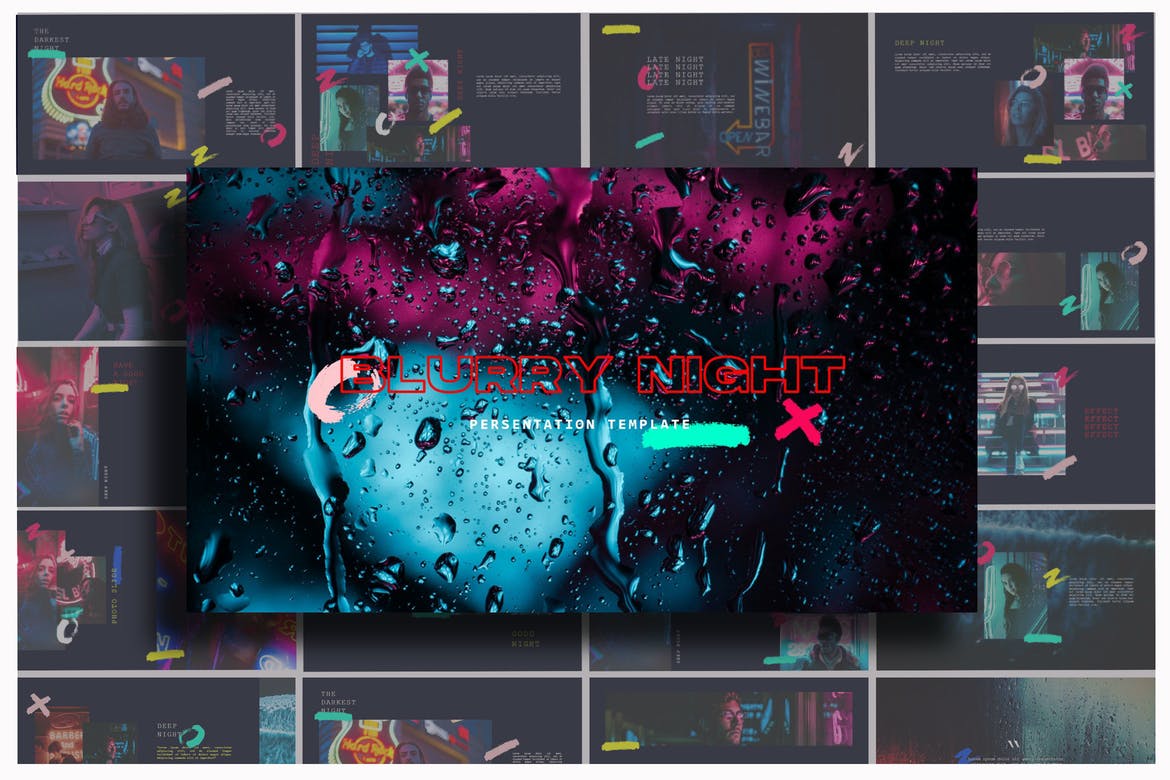 One of the most unique PowerPoint templates in our selection, the Blurry Night presentation consists of 36 amazing slides, each with vector icons, free fonts, drag and drop picture placeholders, and fully customizable graphics. It's a brilliant option if you want to make a big impact on your audience.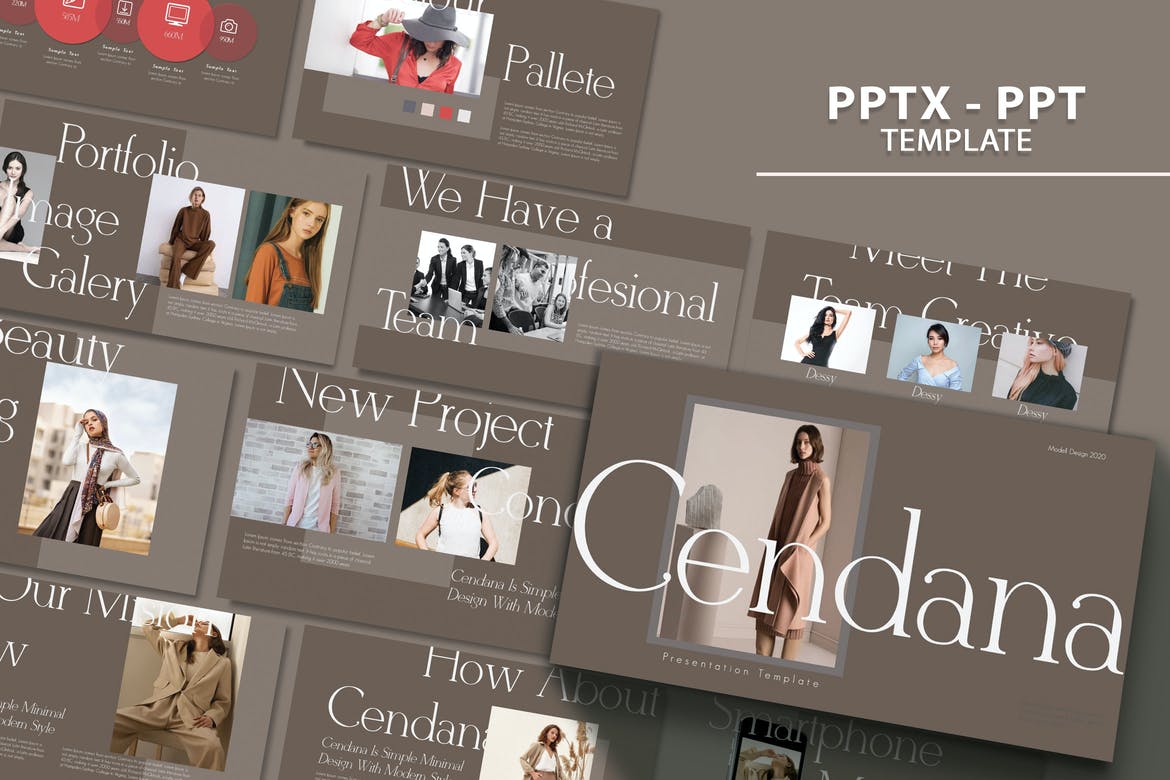 Next up is Cendana, a stunning modern presentation template that uses elegant serif fonts, neutral colors and strong use of images to create the perfect PowerPoint template for any creative or visual project. It includes 30 professionally designed slides, each with fully editable graphics and settings.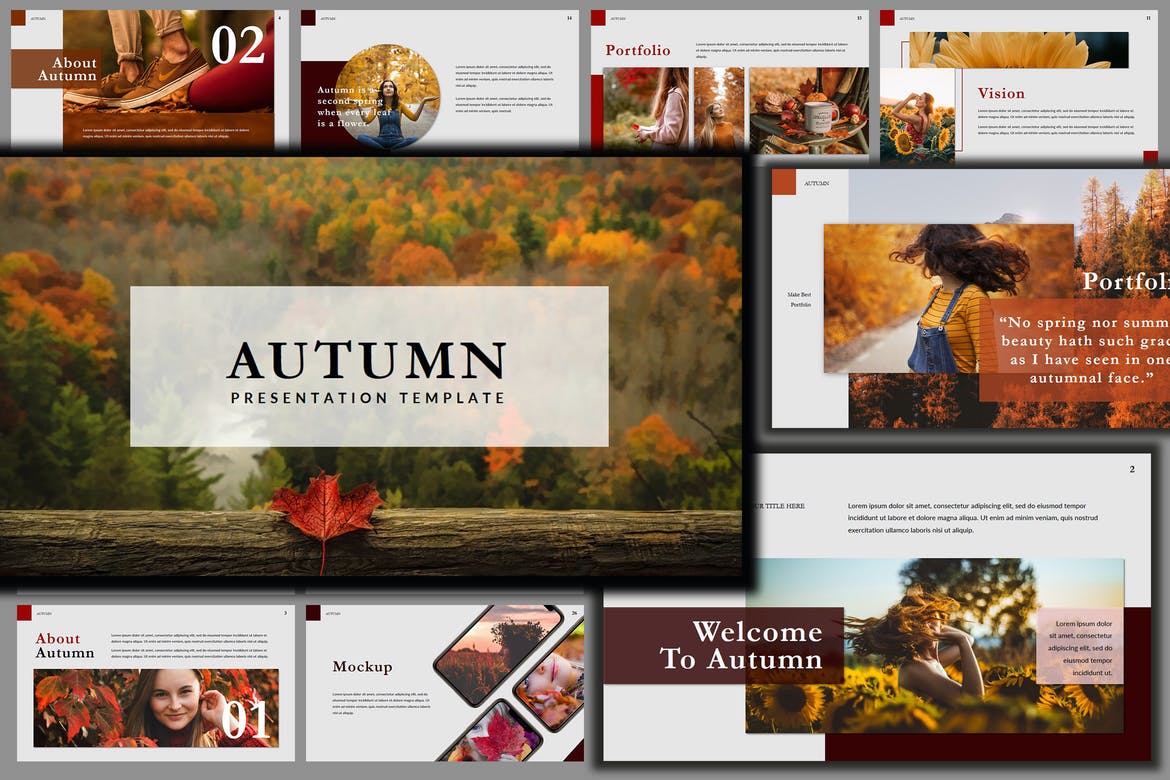 A truly unique PPT template, the Autumn presentation is a beautiful and creatively designed set of 35 unique slides, featuring drag and drop image functionality, resizeable graphics, free fonts, vector icons and a high quality 16:9 aspect ratio. It can easily be customized to suit any kind of project.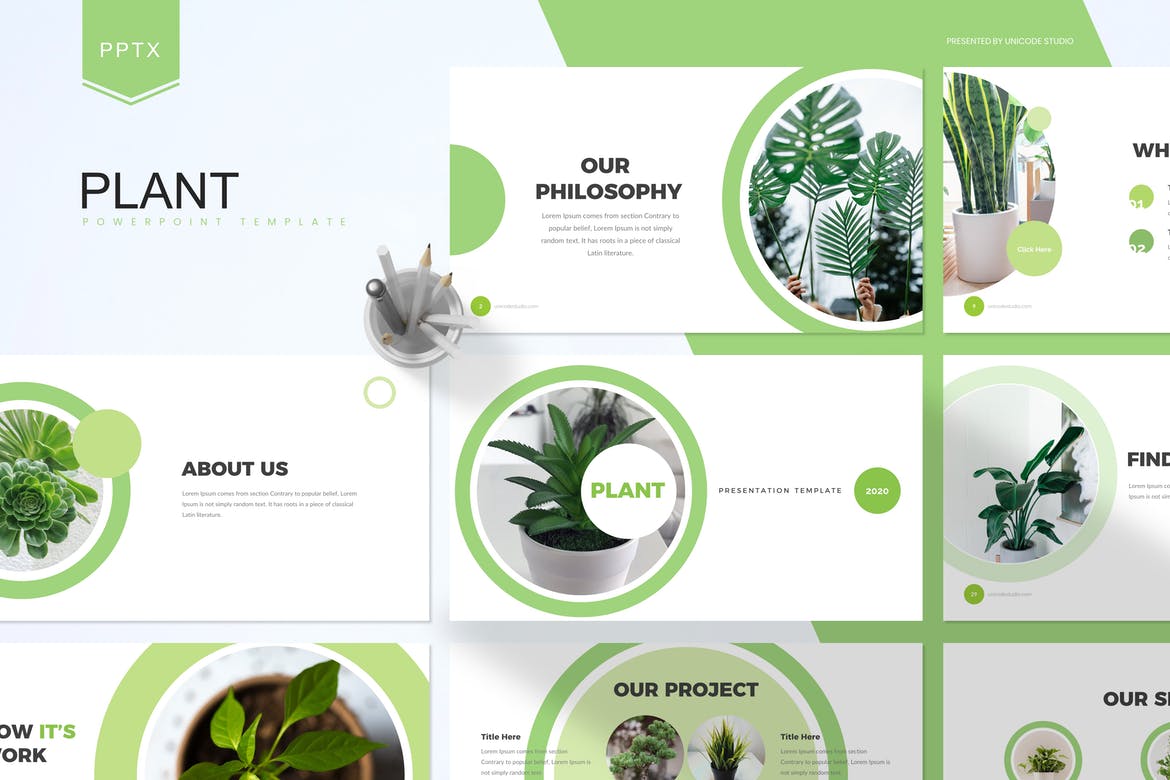 This plant themed template, ideal for business presentations, features a modern, stylish design, and is fully customizable. It offers 30 clean slide layouts, an eye-catching green color scheme, built-in free fonts, and a range of easy to edit text fields, images, shapes and other elements.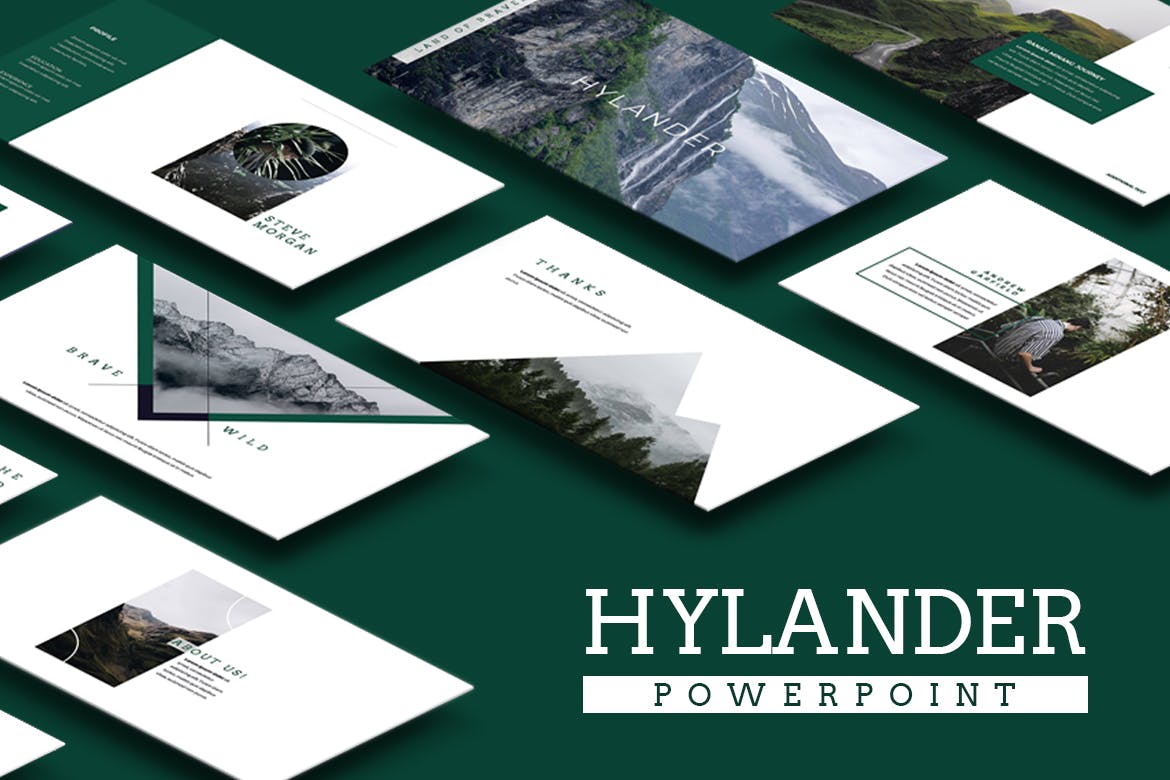 With its clean, minimal design and mountain themed aesthetic, Hylander is one of the coolest PowerPoint templates for a creative presentation. It offers 50 creative slides, including section break, gallery and portfolio layouts, and all of the high-quality graphic elements are fully resizable and editable.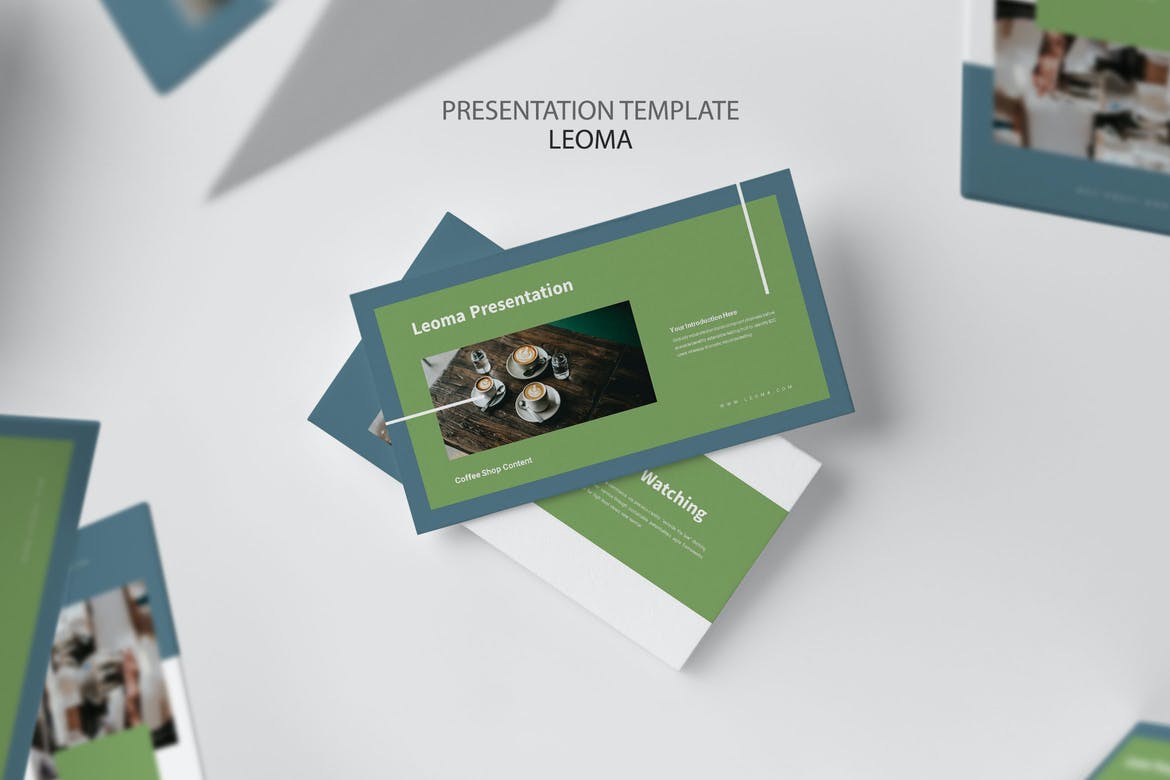 Looking for the most amazing PowerPoint templates to use for a coffee shop presentation? The Leoma template should make your list – it features a total of 60 unique slides, two-color theme variations, a high definition widescreen format, and drag and drop image placeholders to make editing a breeze.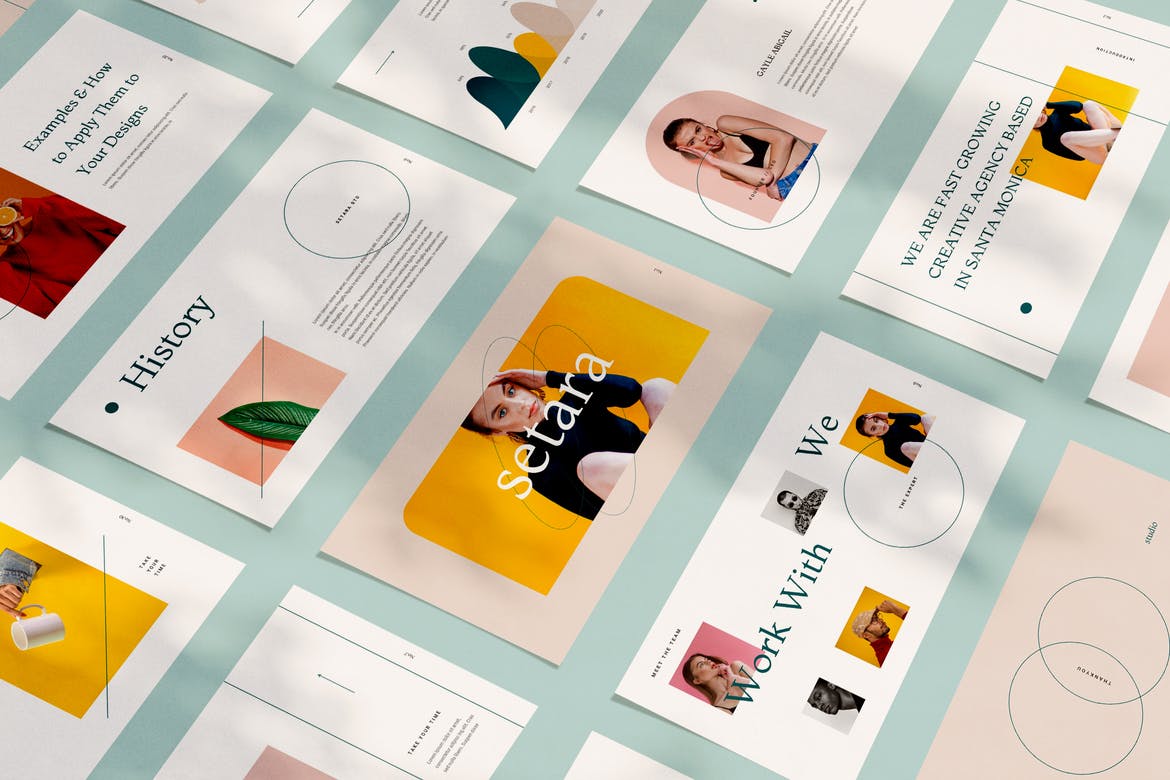 Here we have Setara, one of the coolest PowerPoint templates that's also super versatile and suitable for any kind of project, from business pitches to creative portfolios to personal presentations. It consists of 35 gorgeous slides, and every graphic element is fully customizable, making it super easy for you to adapt to your own personal style.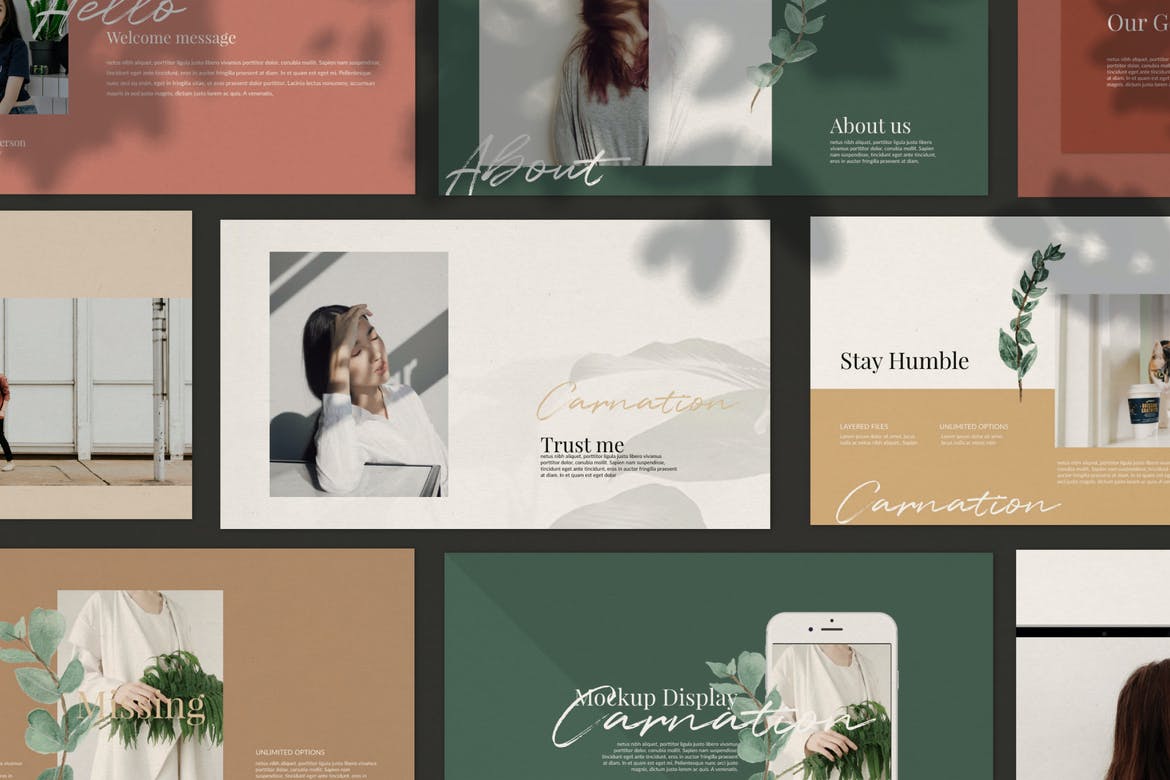 Sometimes, the most unique PowerPoint templates are also the simplest! Introducing the Carnation template, a lovely minimal design with a subtle vintage theme, featuring beautiful fonts, bold color blocks and small text fields, with clever use of blank spaces and shadows to create an artistic sense of depth.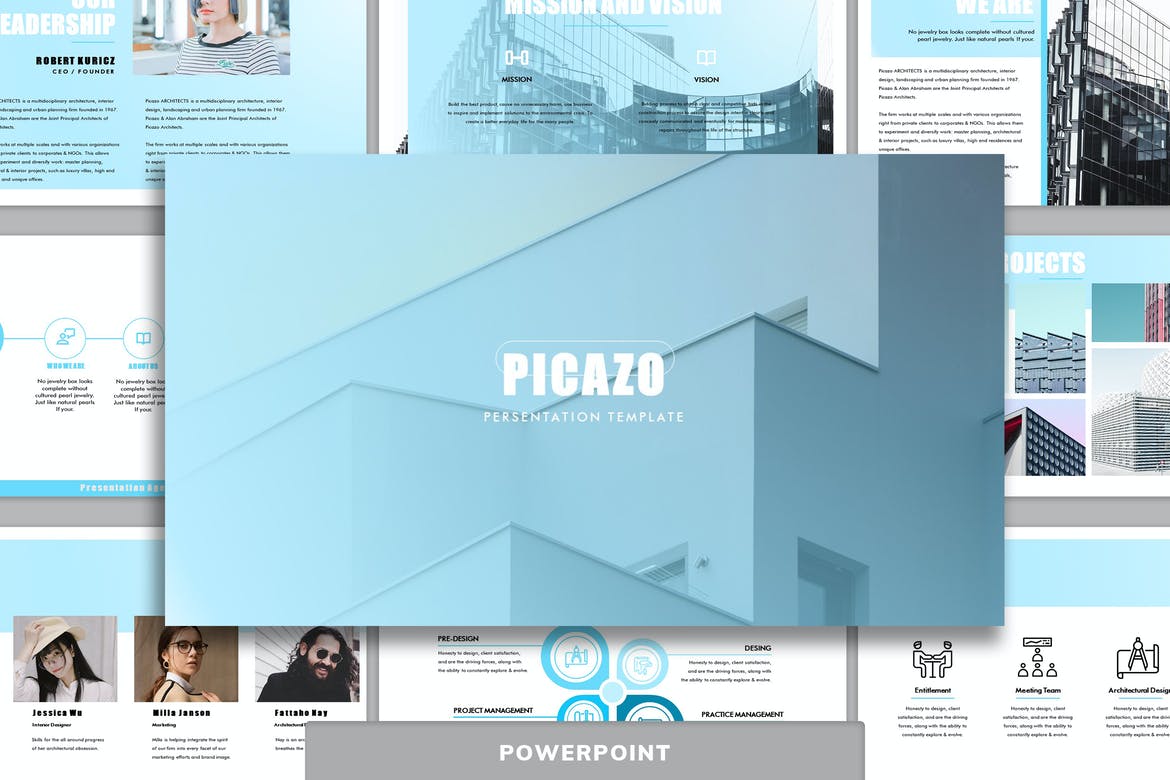 Creating amazing PowerPoint presentations for an architecture business or project has never been easier with the Picazo template, a purpose-built set of 90 unique slides offering three color variations, easy editing options, a print-ready HD aspect ratio of 16:9, and a range of free icons and fonts.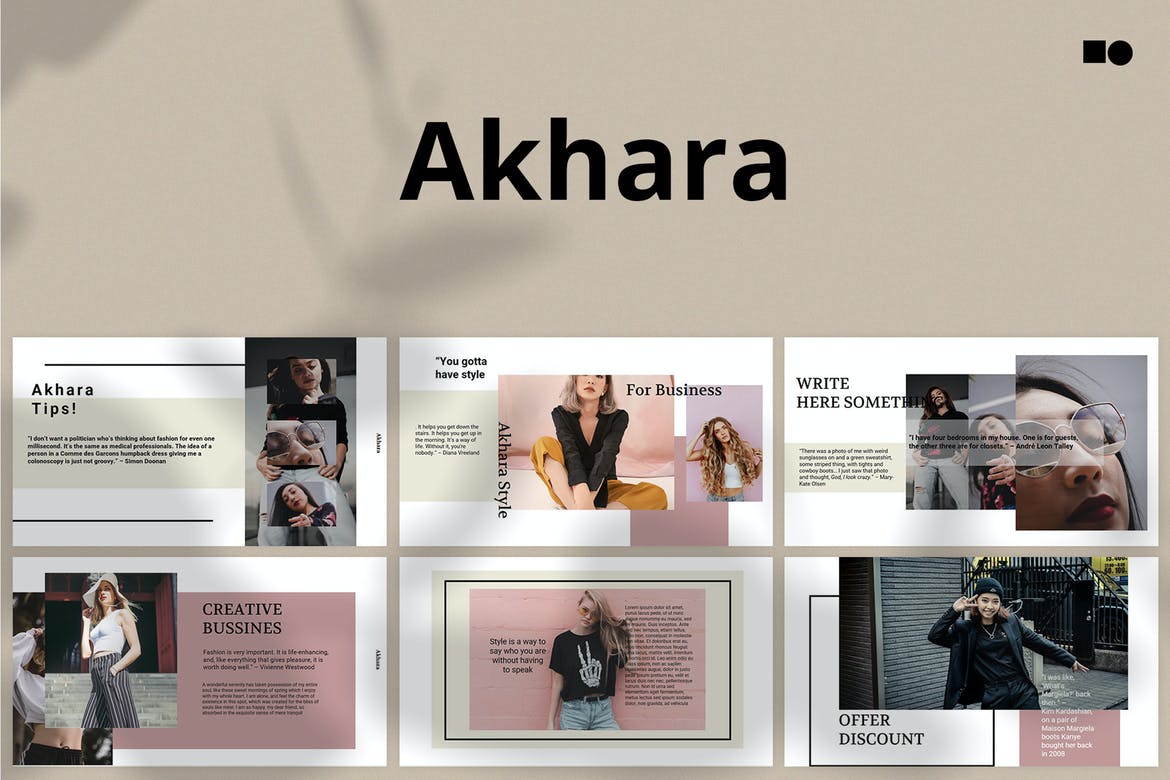 The next in our premium selection of unique PPT templates is Akhara, an elegant and minimalistic series of 50 high-resolution slides, with a range of different layout and text styles to choose from. All elements are editable, and it's versatile enough for a range of different industries and purposes.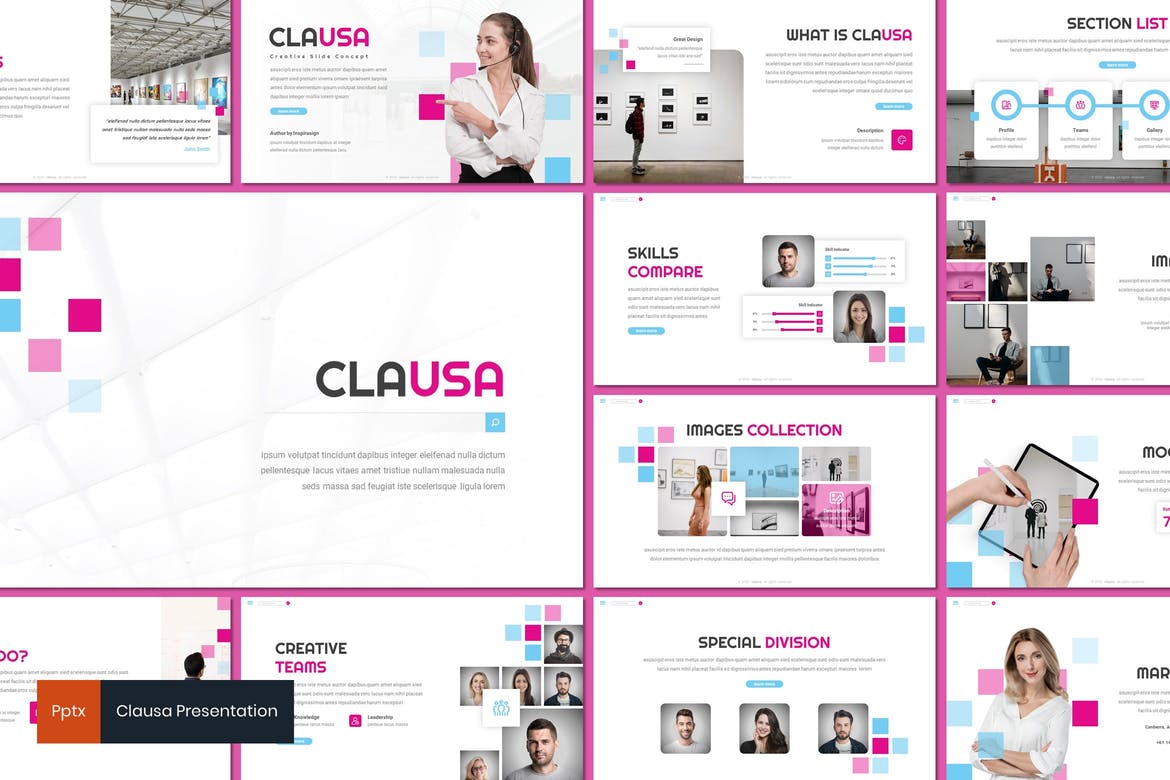 Clausa is one of the coolest PowerPoint templates around and makes a great choice for any creative business to use for a portfolio presentation or company profile. It offers 30 modern and unique slides with picture placeholders, vector-based graphics, and free fonts, and is fully editable.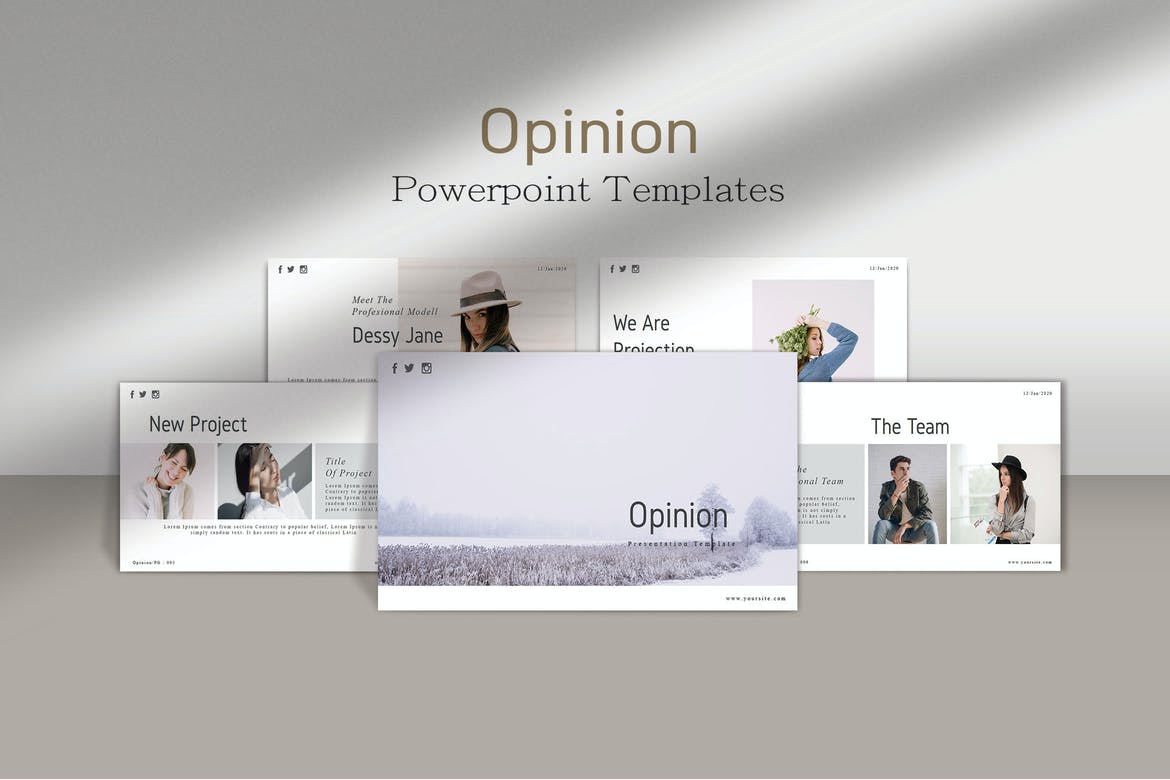 If you're looking for unique PowerPoint templates with a minimal design, the Opinions template is a great choice. It comes with 30 modern multipurpose slides with an elegant and clean layout that's easy to customize to suit your exact needs, and all graphic elements are fully editable.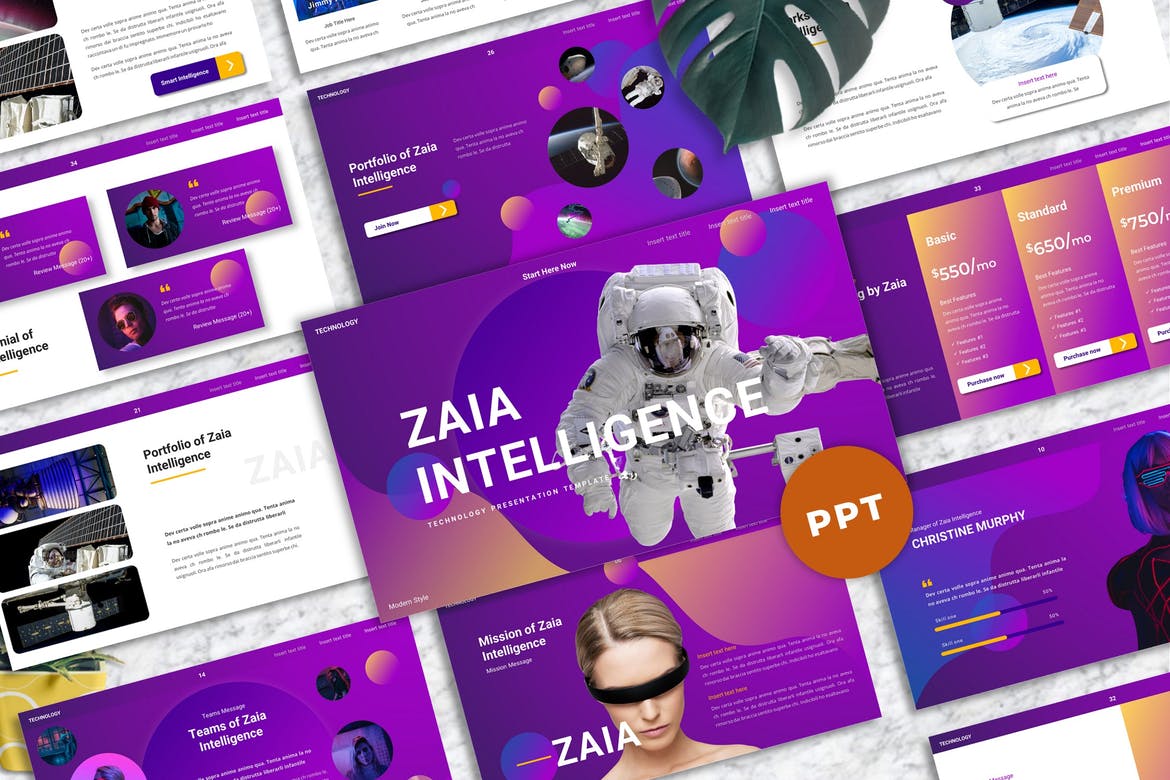 Zaia is one of the most unique PowerPoint templates for a technology-themed project, and features 40 master slide layouts with versatile and fully editable graphics, a 16:9 widescreen aspect ratio, mockup devices, drag, and drop image placeholders, and easy color change options.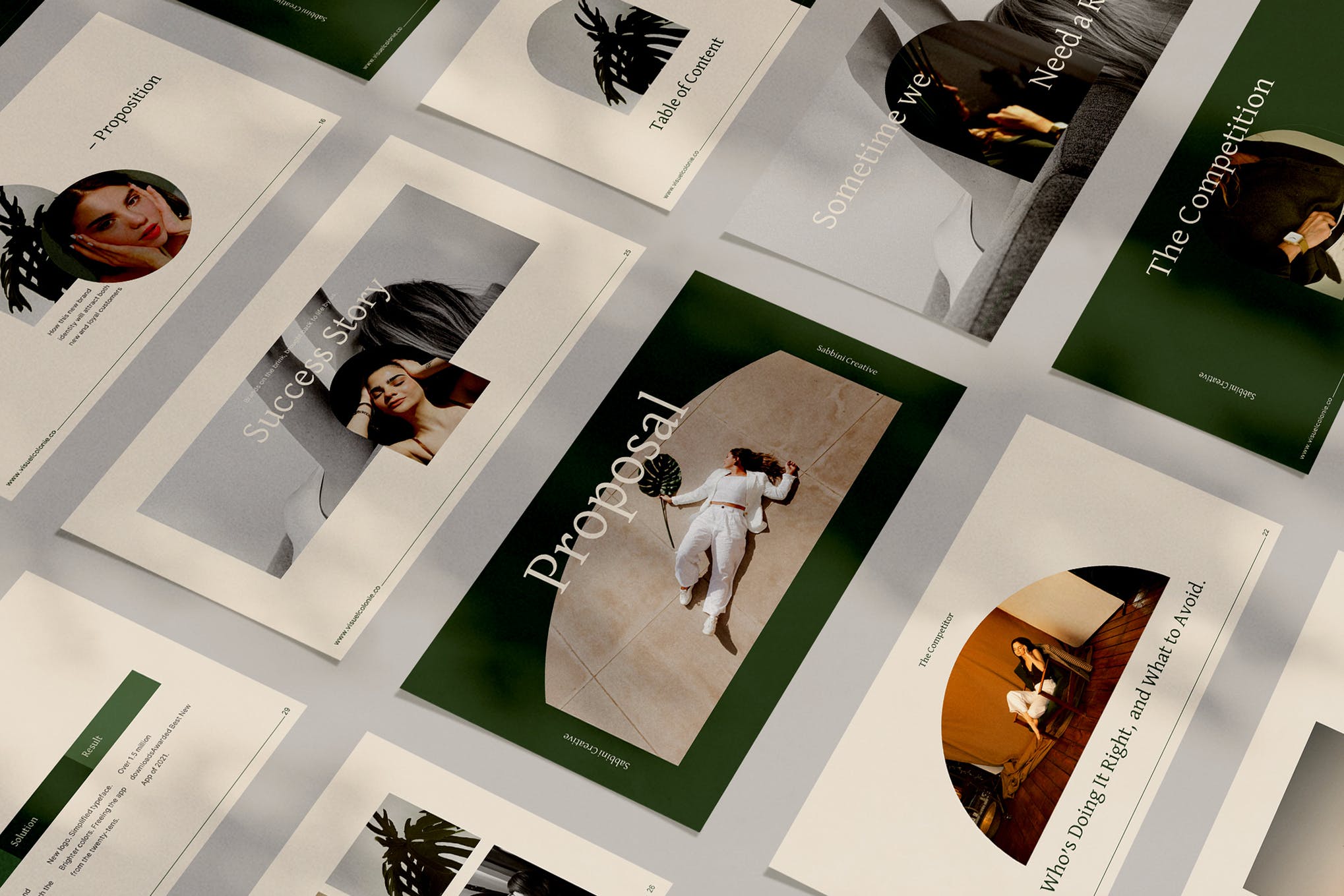 is a minimalist style presentation template, this is perfect to use for business presentations, lookbook slides, project pitching, and many more.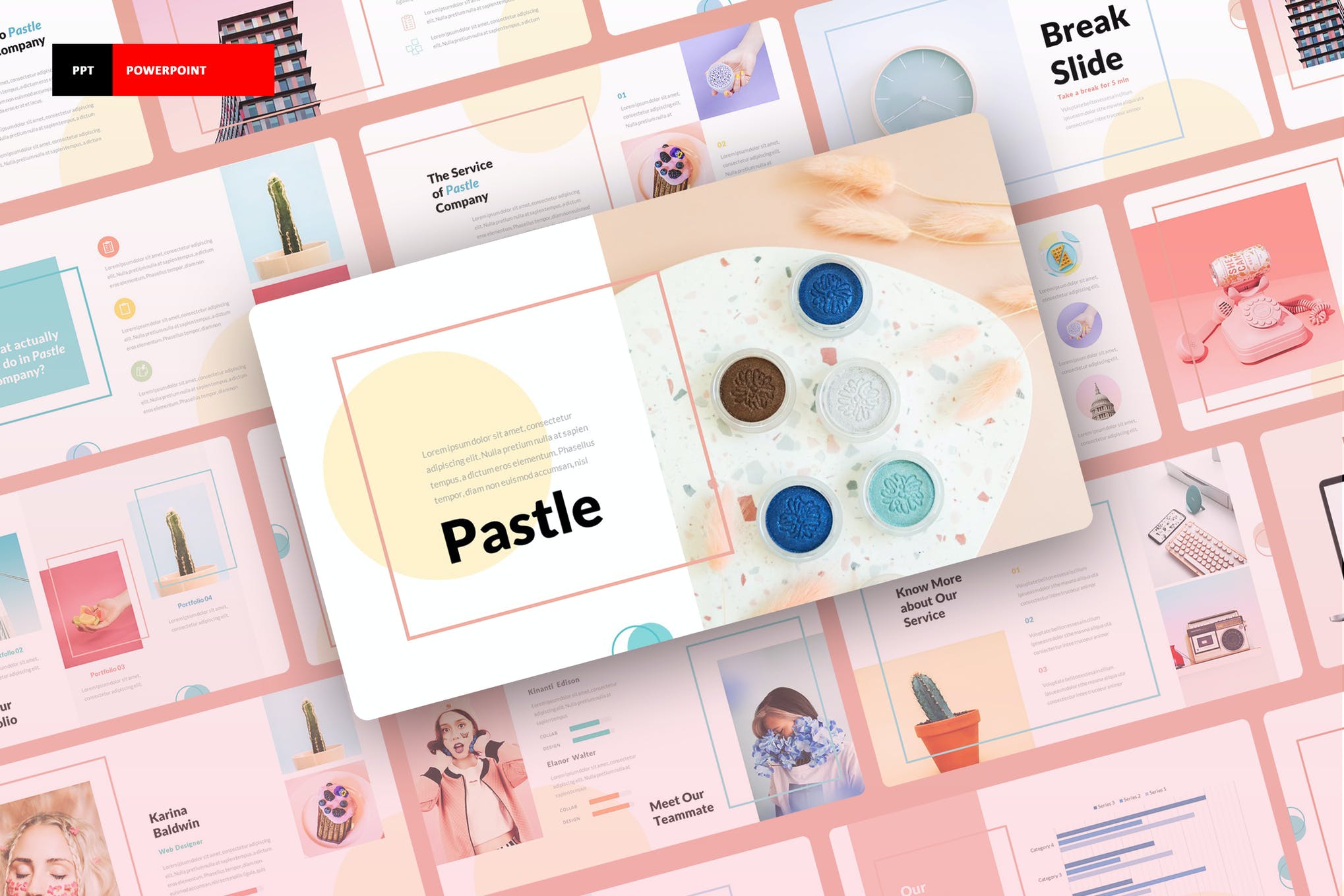 This Presentation Template can be used for any variety of purposes, such as: Company Profile, Corporate and Business, Portfolio, Photography, Pitch Deck, Startup, and also can be used for Personal Portfolio.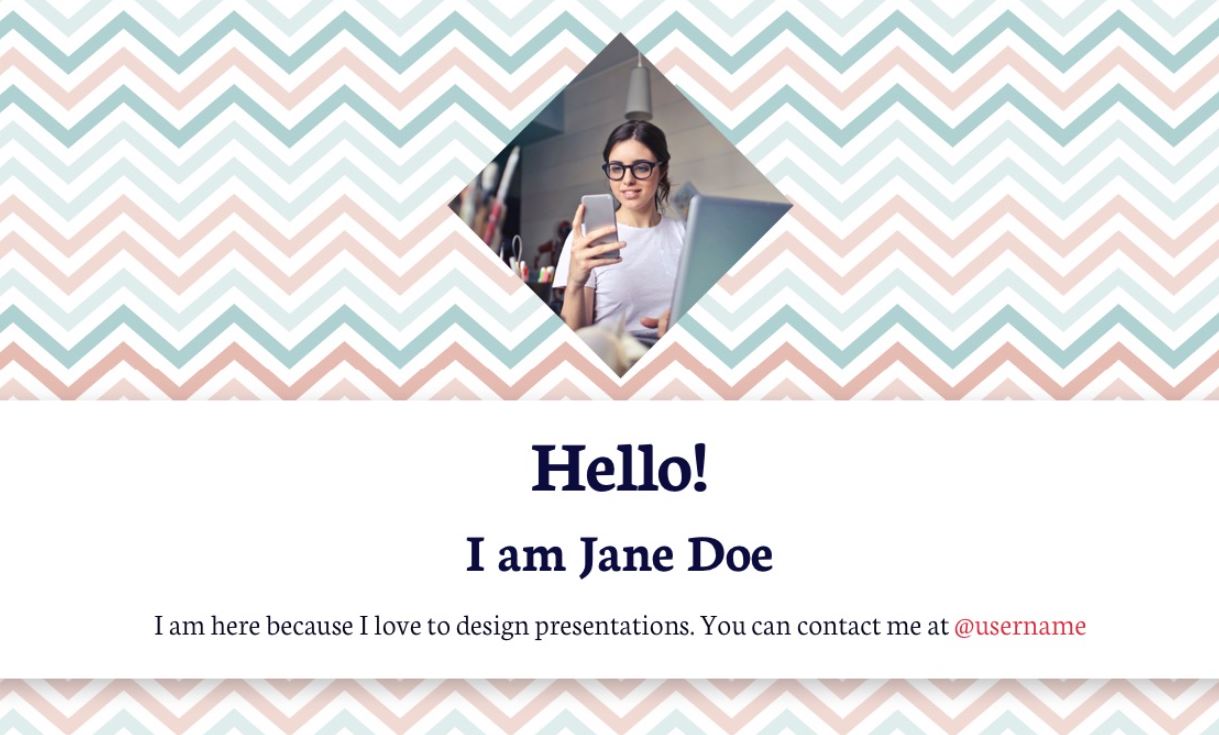 Featuring a delicate and feminine chevron theme with a pink, blue, and white color scheme, the Chloe presentation template is great for a casual or creative presentation for both personal and professional purposes. It can be downloaded for free from Powerpointify.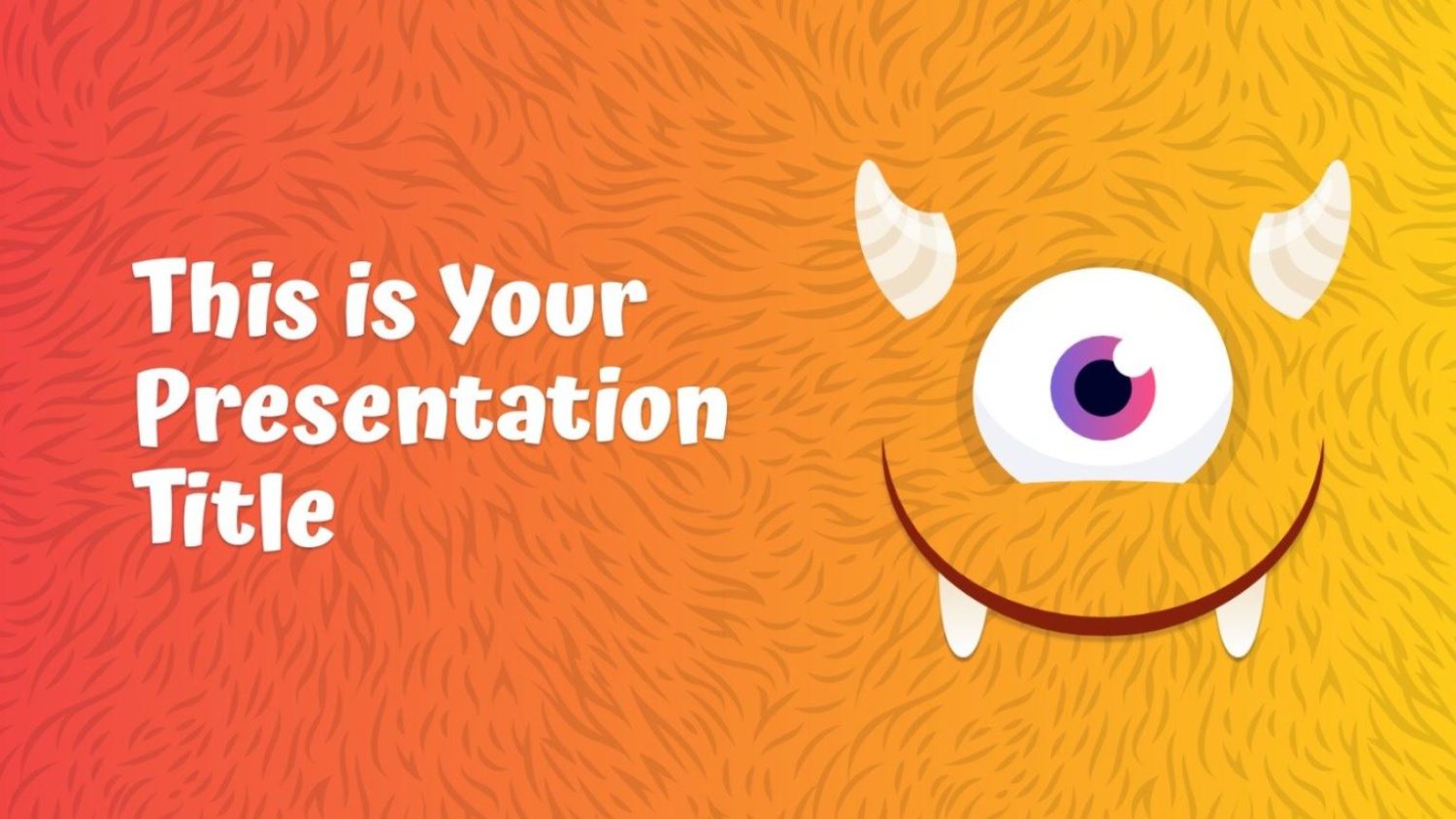 Next up we have a super fun monster-themed template that features cute fuzzy creatures and whimsical fonts, making it one of the most amazing PowerPoint templates for a kids' presentation. It's available as a free download from Slides Carnival.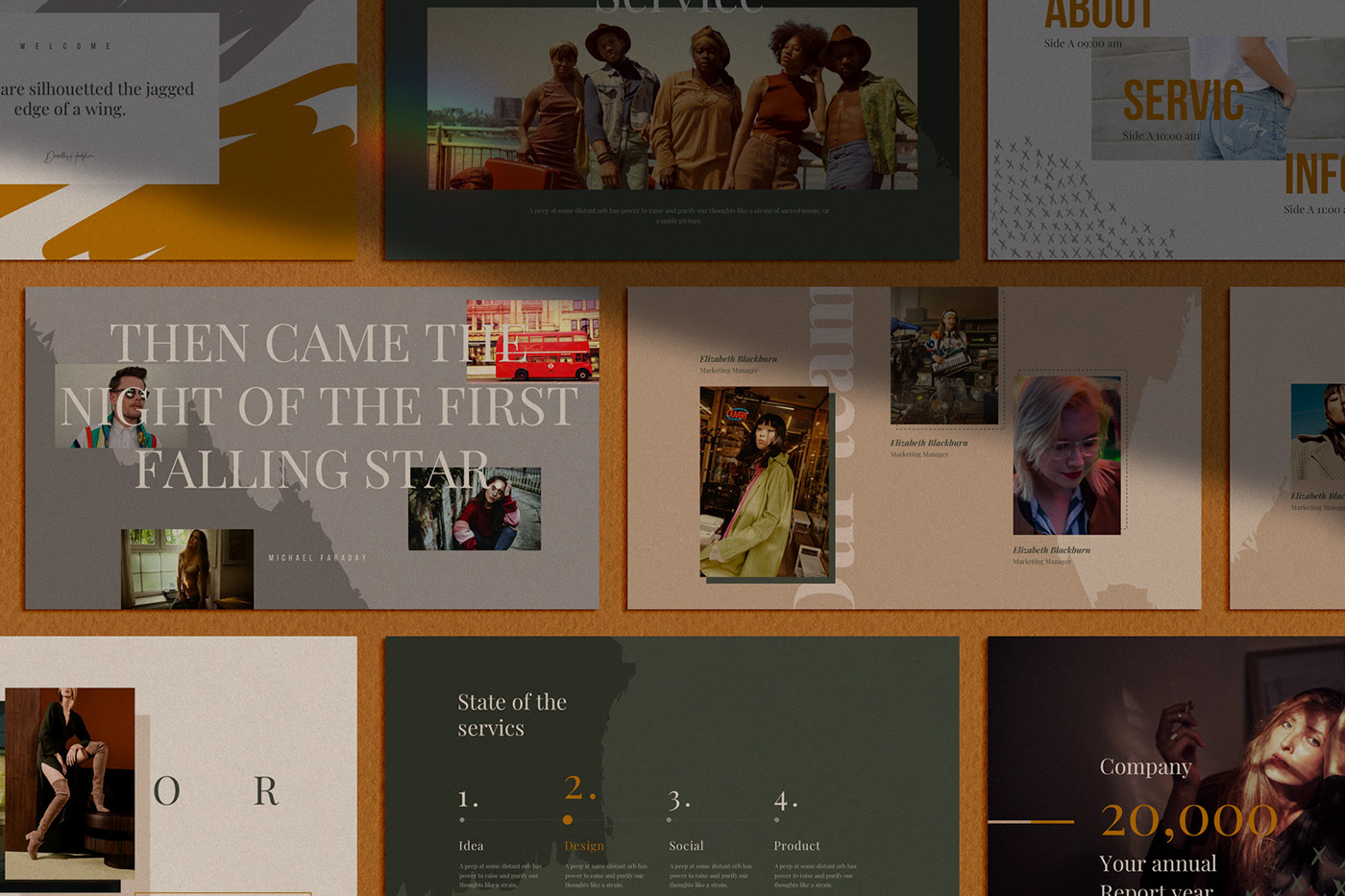 The amazing PowerPoint presentation template feature effective use of color and this free download from Behance is a great choice for its stunning color scheme and creative design. It comes with drag and drop object placeholders, a high definition widescreen aspect ratio, and resizable vector and shape elements.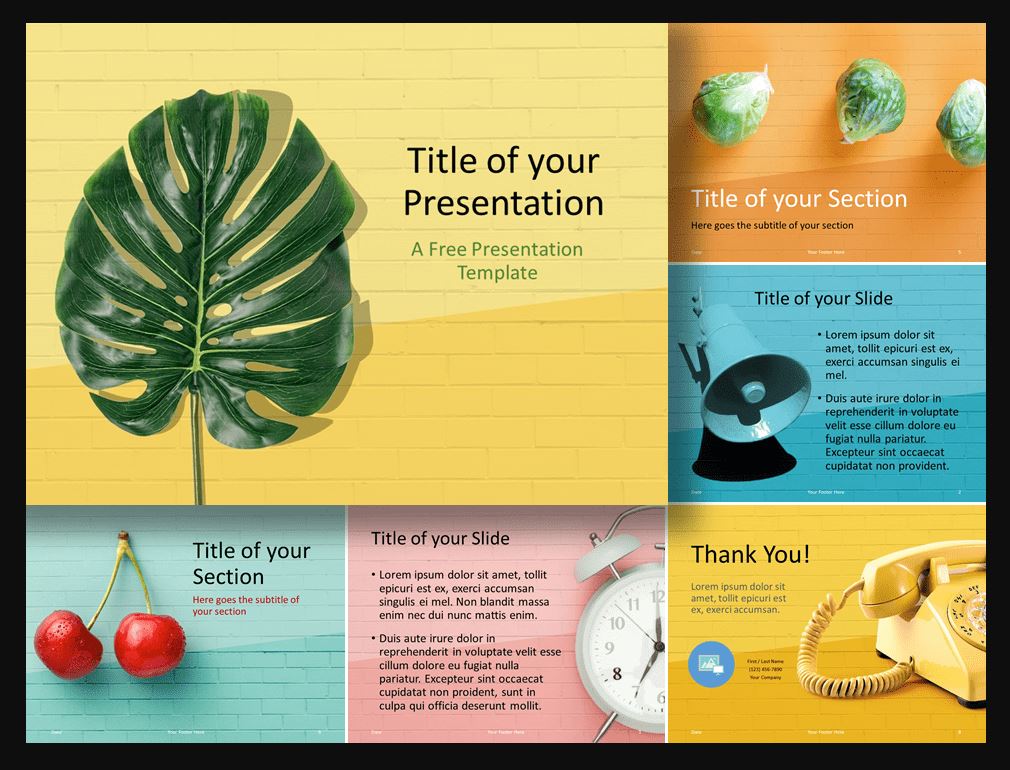 For a creative and cheerful set of unique PowerPoint templates, consider this free download from PresentationGo featuring bright, bold colors and fun design elements that will add a sense of whimsy to your presentation. It includes eight individual slide layouts.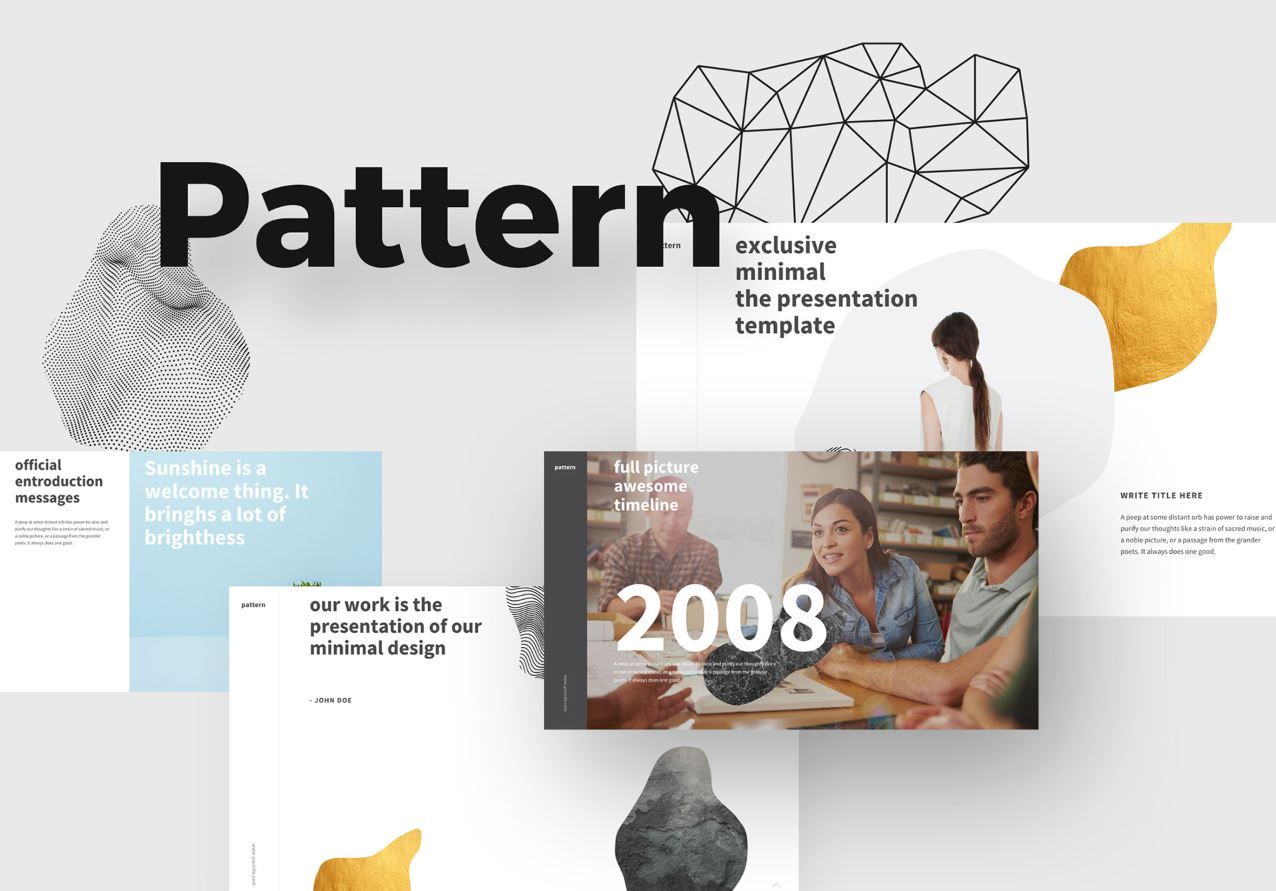 If you're searching for awesome PowerPoint templates with geometrically inspired elements, here's a lovely set of 80 unique slides that can be used for any purpose, and can also be customized in every way. This template includes over 40 colors and 2400 free vector icons.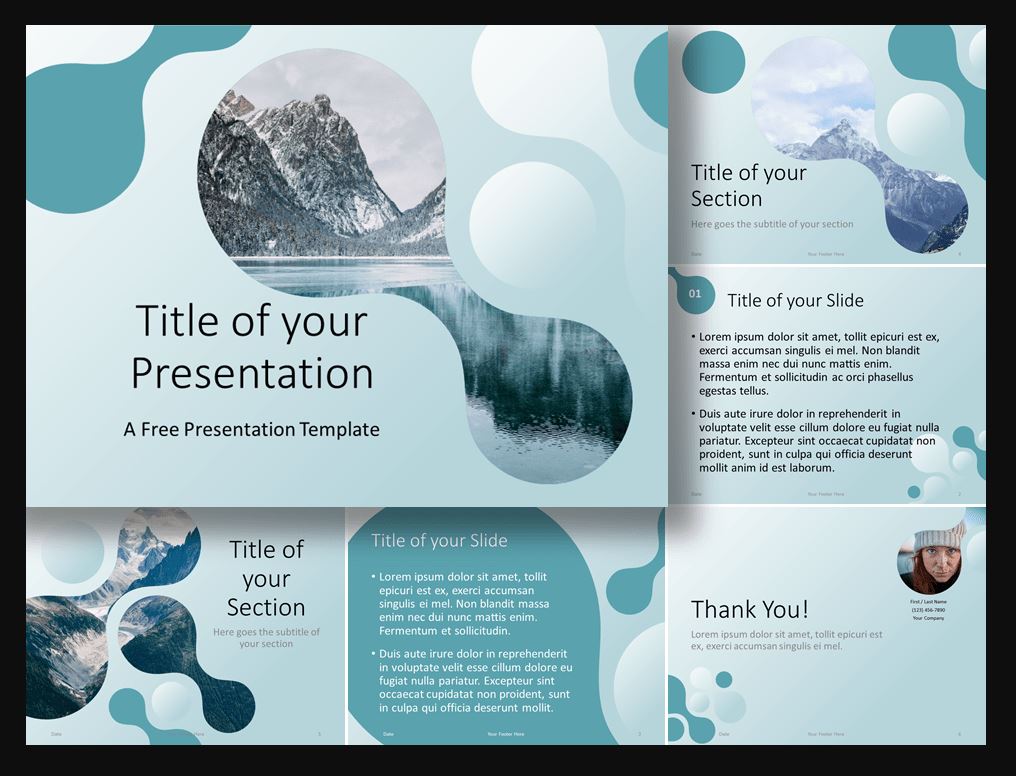 Perfect for a science or medical themed presentation, this template consisting of six unique slides features molecular inspired elements and a choice of two fresh color schemes. It's available as a free download from PresentationGo, and comes ready to use with text and image placeholders for quick customizing.
And with that, you have a choice of the most amazing PowerPoint templates available for instant download from both premium and free sources, all of which offer extensive customization options and can be adapted for just about any purpose!