45+ Medical & Healthcare PowerPoint Templates 2023
Needing to give an important presentation for your work or study in the healthcare and medical industries, but don't have the time to put together the perfect set of slides to complement your content? Fear not – we've searched high and low and come up with a list of the very best medical and healthcare PowerPoint templates for professional and engaging presentations in 2020!
There's a range of different themes, aesthetics, and styles, as well as a choice of both free and premium downloads, so whatever your requirements are, you can be sure that there's something here for you. From diet plans and maternity hospitals to viruses and surgeries, any topic can be covered using these PPT templates for medical and healthcare purposes.
Let's dive in and take a look.
Get everything you need to give the perfect presentation. From just $16, get unlimited access to thousands of PowerPoint presentation templates, graphics, fonts, and photos.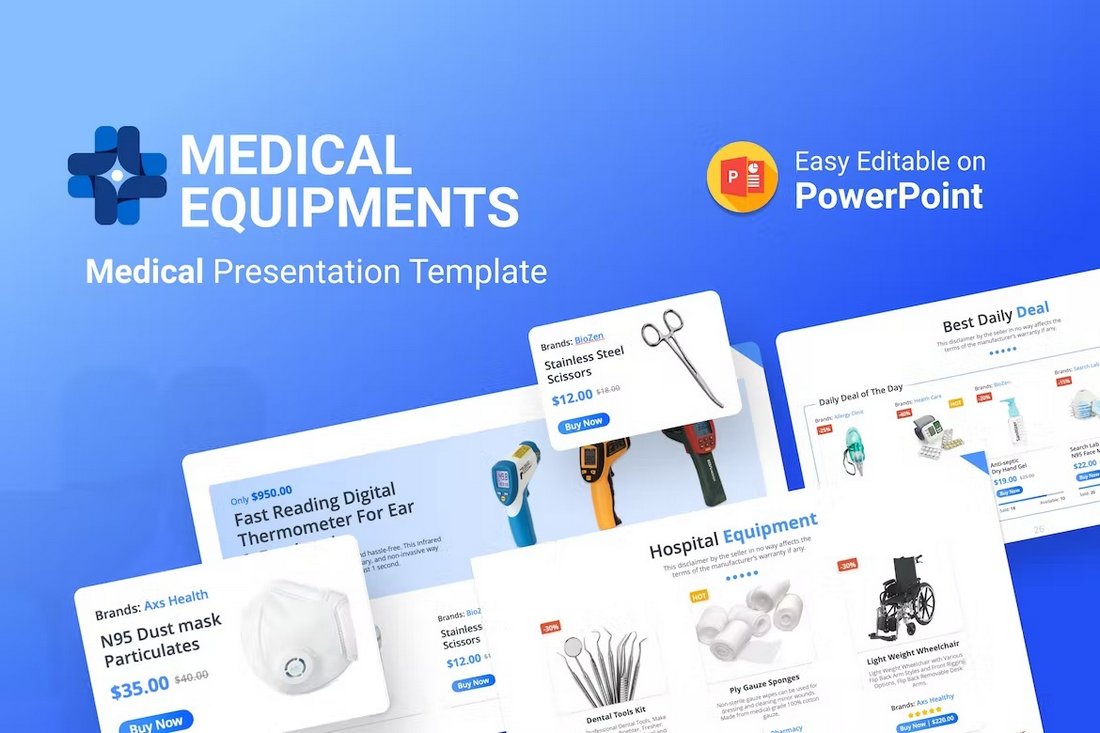 This modern PowerPoint template is perfect for making presentations to showcase and promote medical equipment and various other products. It has 30 unique slides and comes with lots of useful additional content such as 30 unique character positions and vector graphics.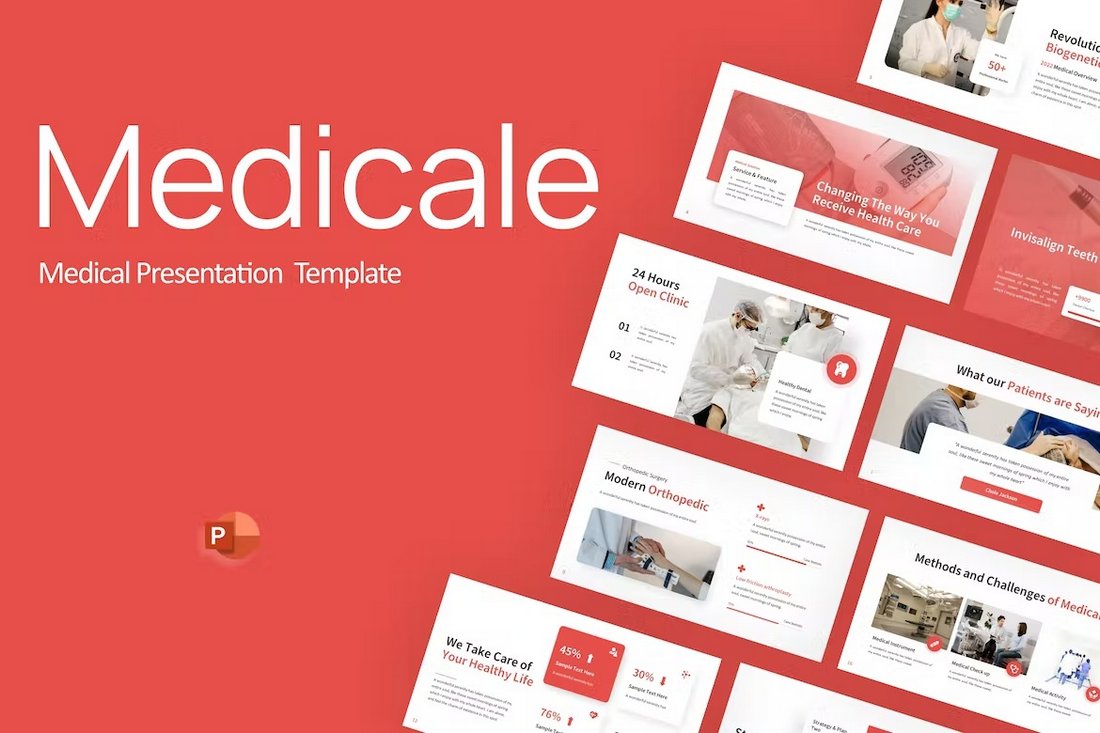 If you're looking for a PowerPoint template with a modern slide design to make a medical-themed presentation, then this template is a must-have for you. It includes 40 unique slides in both light and dark color themes.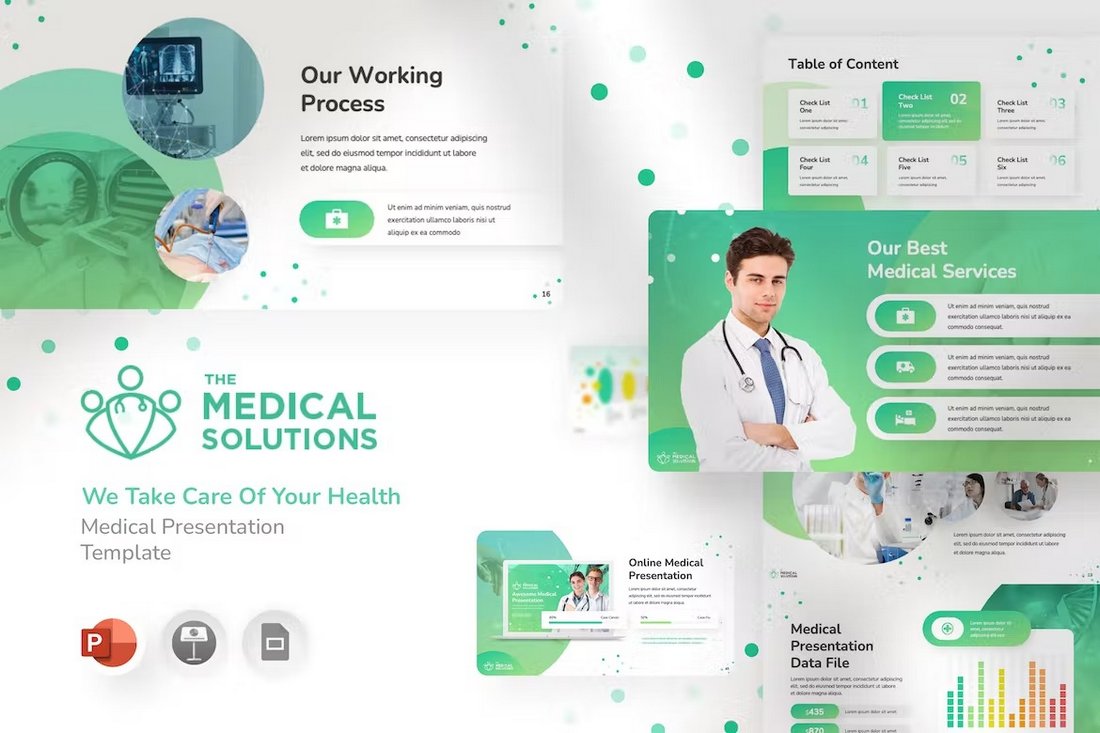 With this PowerPoint template, you can make a professional presentation to showcase medical problems and solutions. The template comes with a total of 100 slides, featuring 50 unique slides in light and dark themes. It also includes transition animations.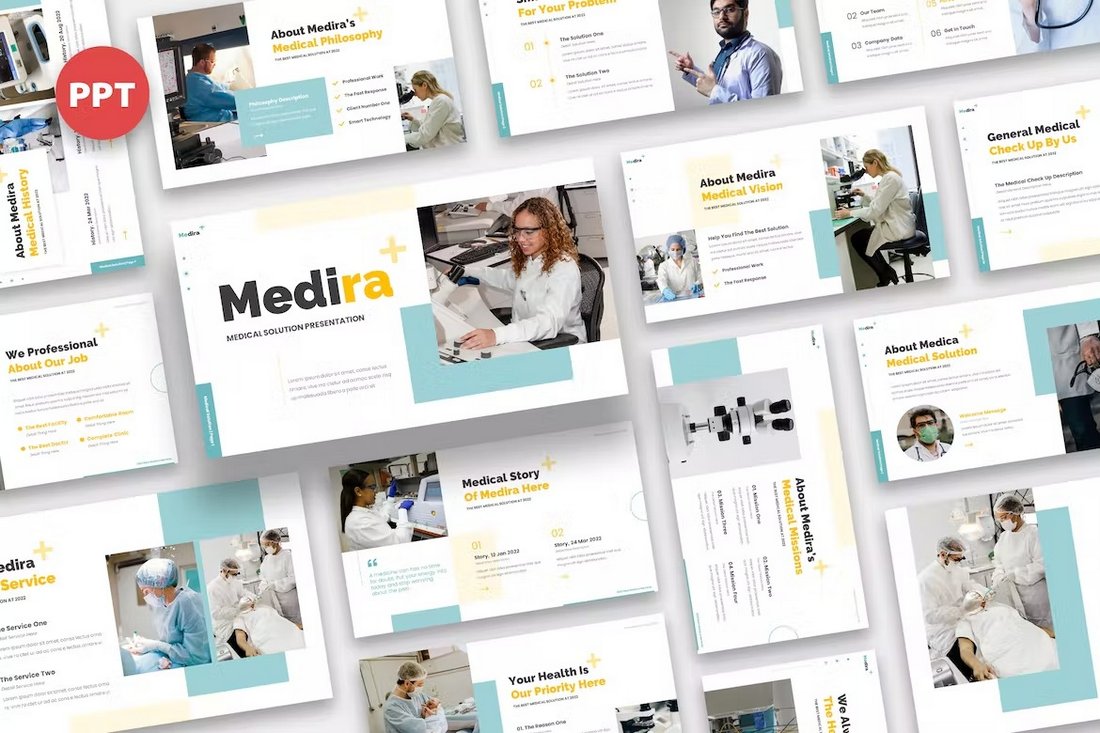 Medira is a medical-themed PowerPoint template featuring clean designs. It features 36 different slides that are available in 3 color schemes. There are many useful slides in the template for showcasing your team, products, and services as well.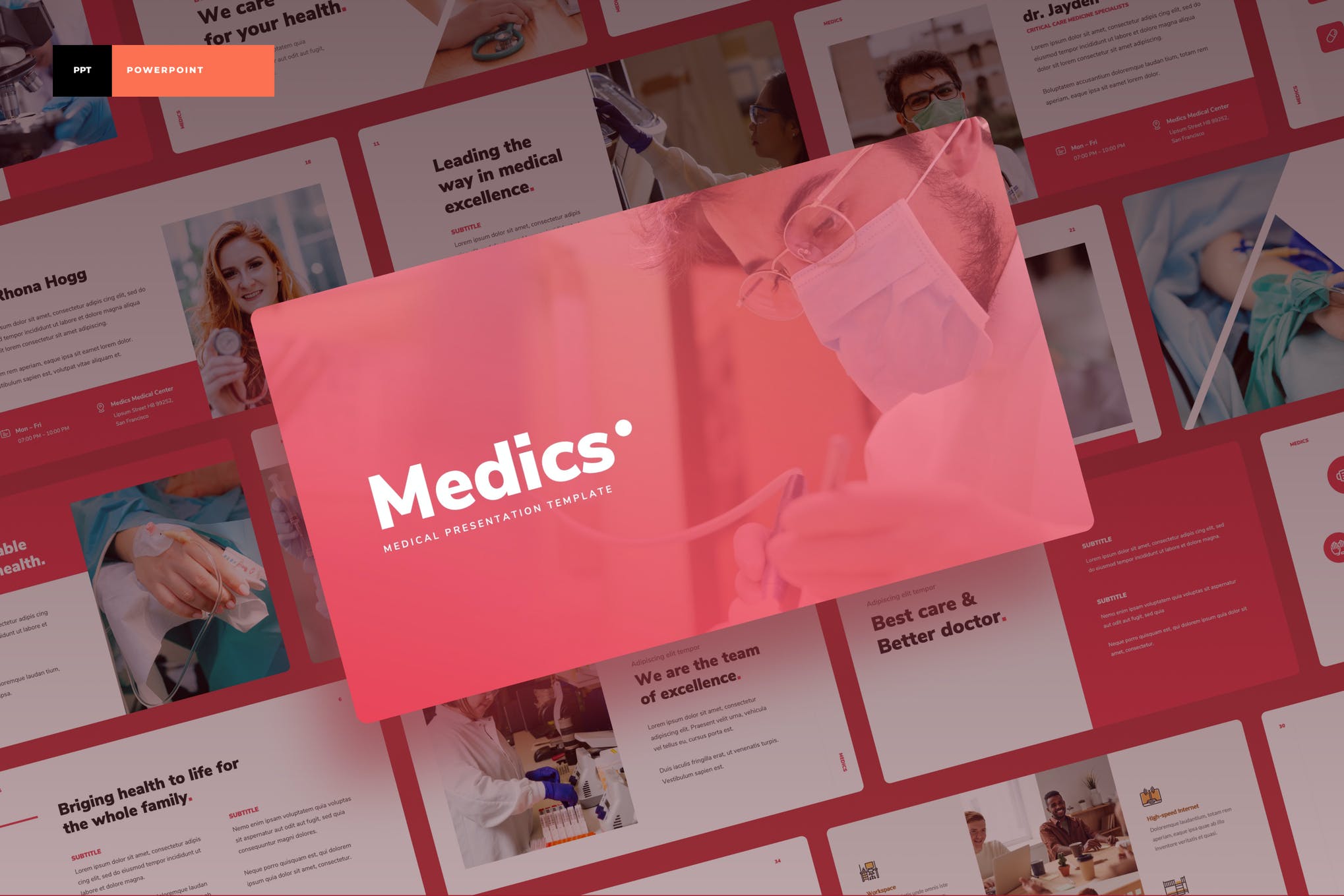 Needing a ppt template for medical purposes that is as impressive as it's effective? Look no further than Medics, a simple and elegant template that is perfect for a hospital, clinic, or any health care, and medical company's needs.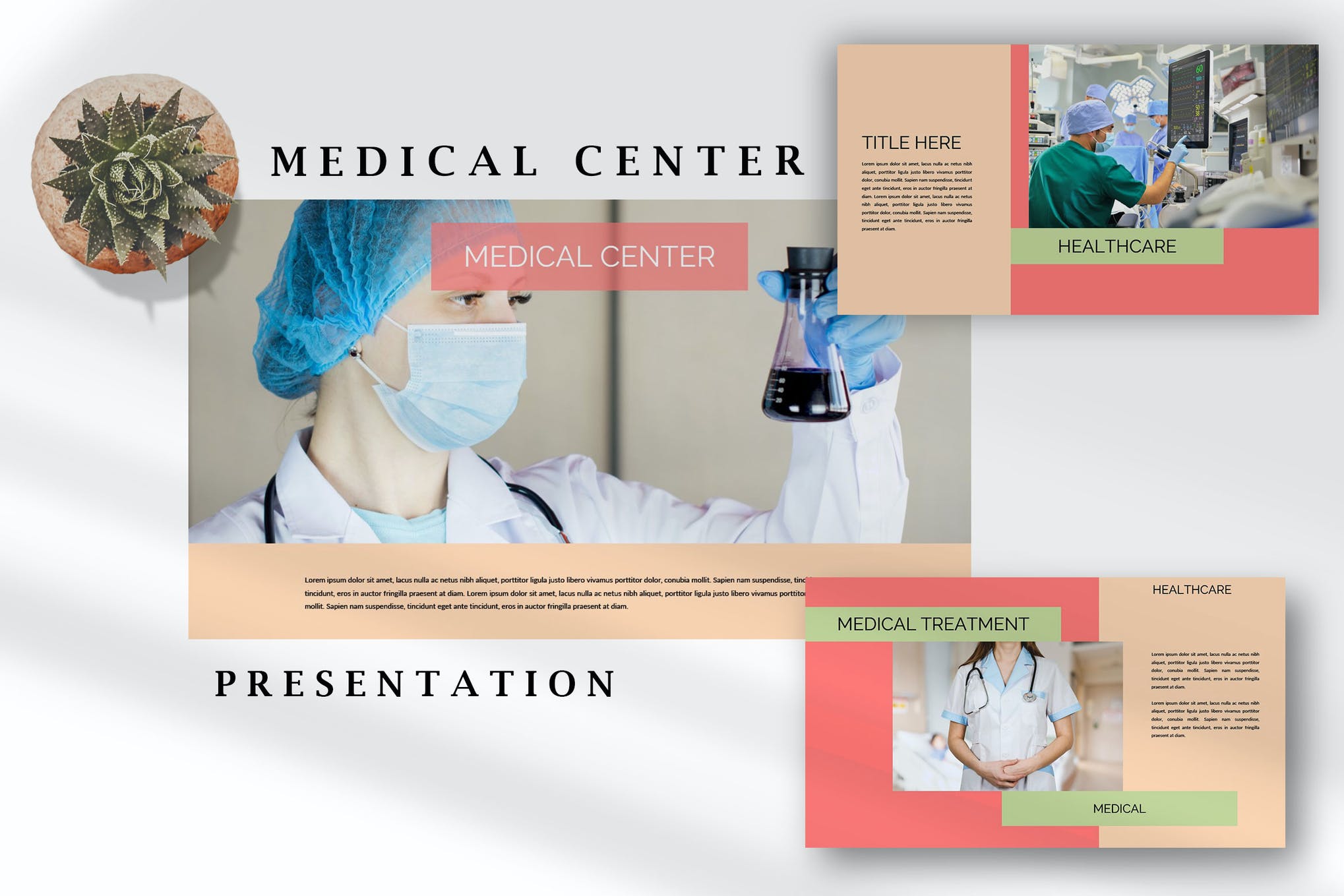 Check out this minimal yet stunning template featuring a modern and multipurpose design, professionally crafted slides, free fonts, media placeholders, editable and resizable graphics, and much more. Easily one of the best ppt templates for medical and healthcare needs!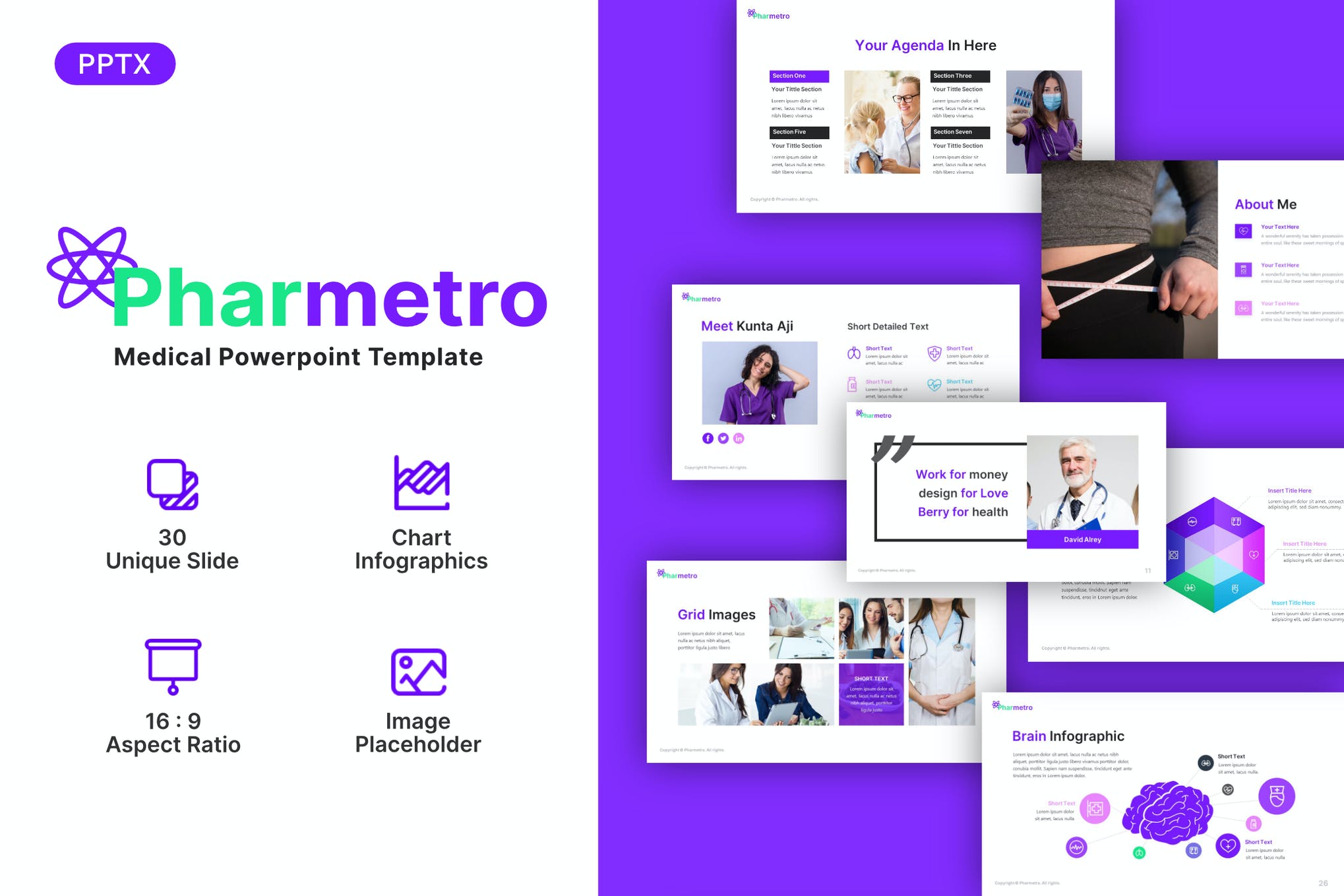 Perfect for medical and healthcare needs, Pharmetro is a powerful PowerPoint template that features 30 plus clean and unique slide designs that can be completely customized to suit your needs. A gold standard in ppt templates for medical purposes.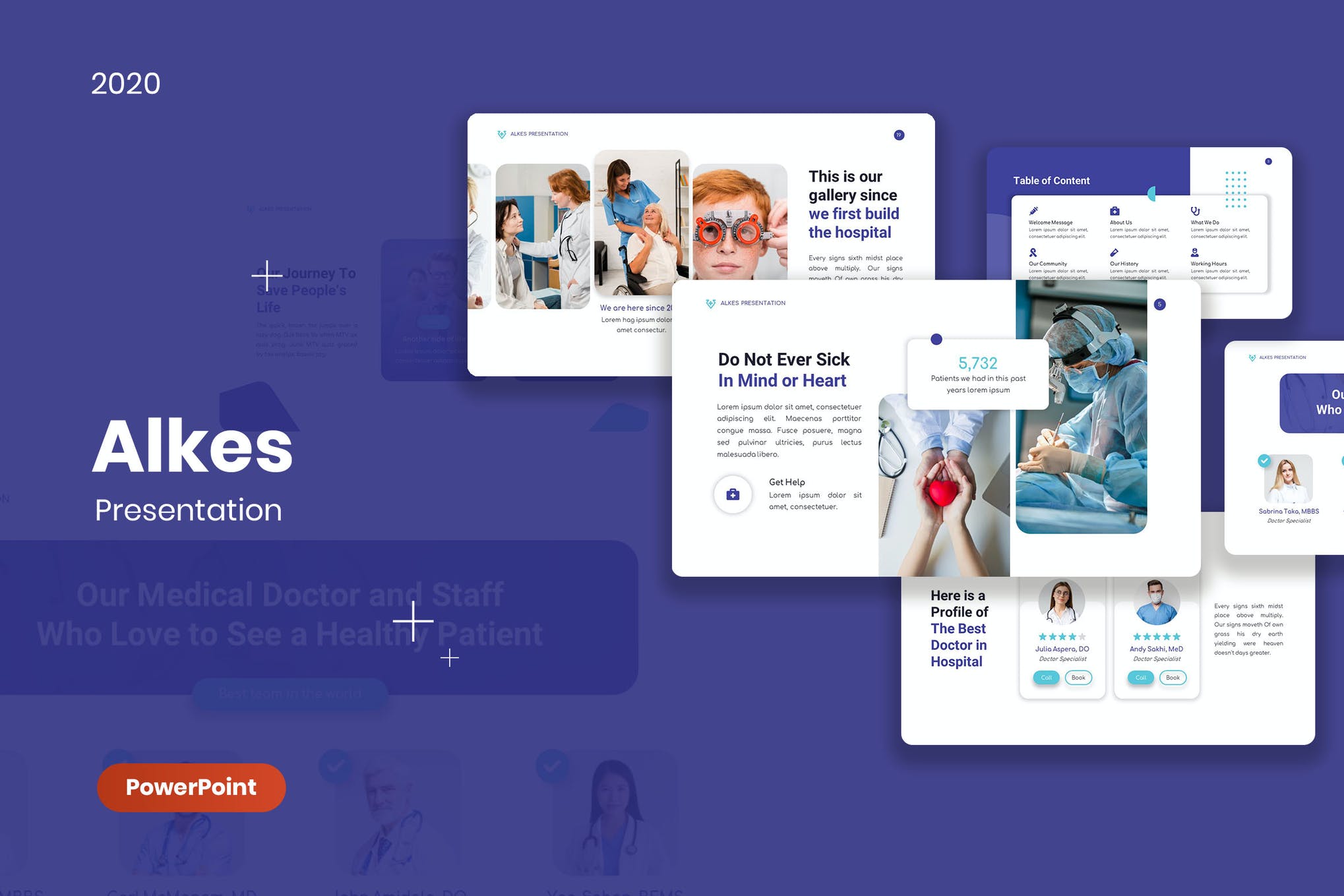 Alkes is a versatile PowerPoint template that not just works swimmingly for medical and healthcare-themed presentations, but can also be used for other industries including education, telecommunication, construction, and agriculture.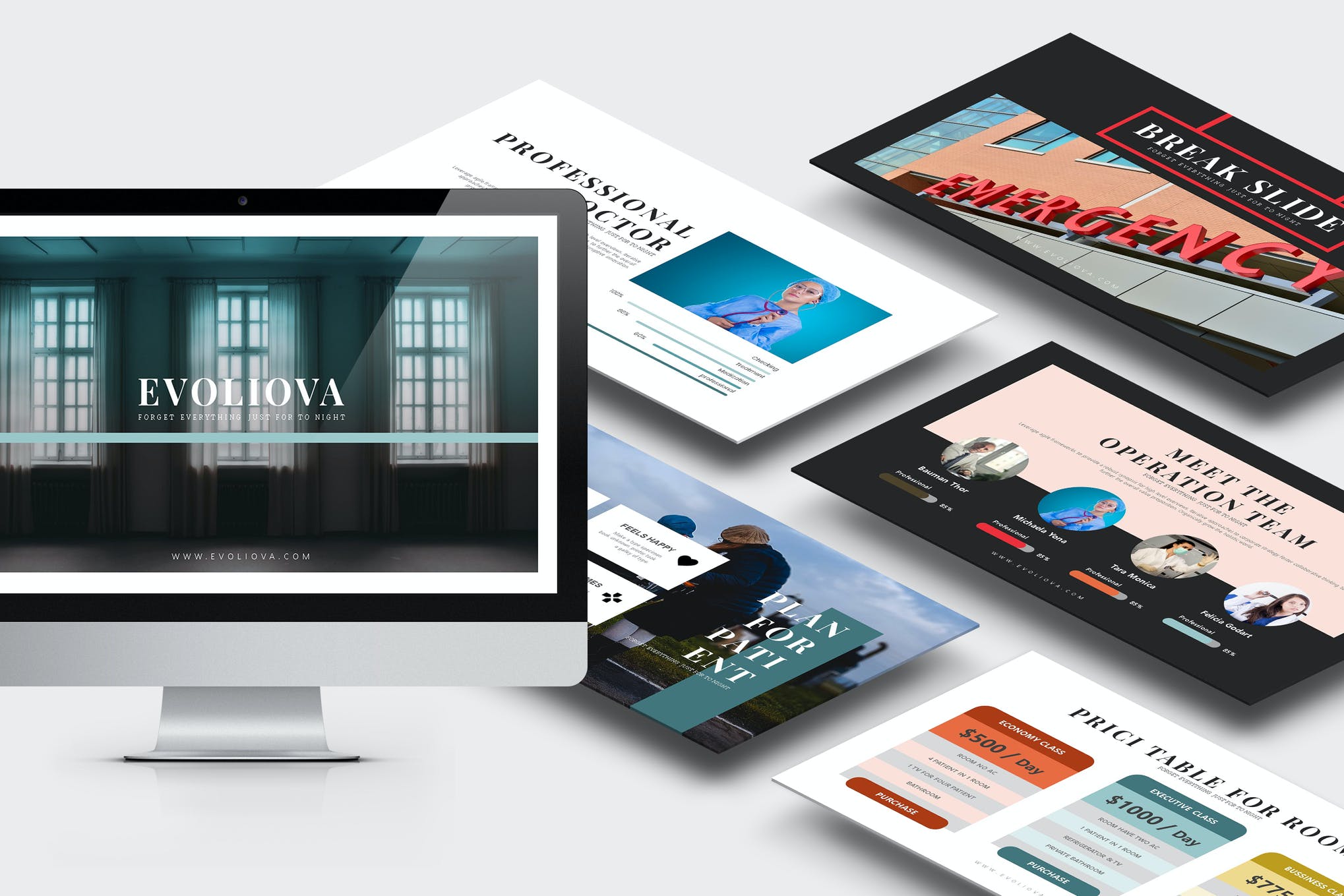 If your aim is to create a minimal yet attention-grabbing PowerPoint template, Evoliova is the right choice. It has a no-frills approach ensuring the audience is not distracted and remains focused on your content. This PowerPoint template surely deserves a spot on your shortlist.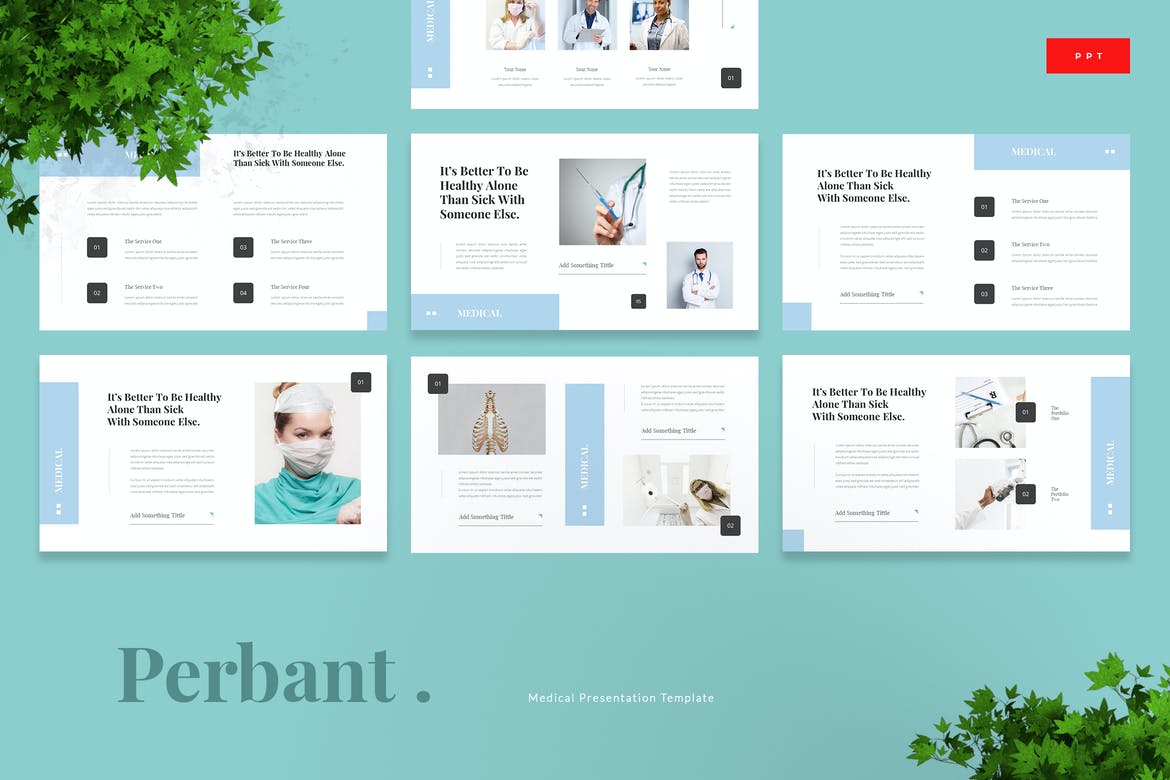 The Perbant medical PowerPoint theme is a super modern and versatile template featuring 30 unique slides with master slide layouts, all of which include free web fonts, high-quality vector icons, a 16:9 aspect ratio, and fully editable graphic elements.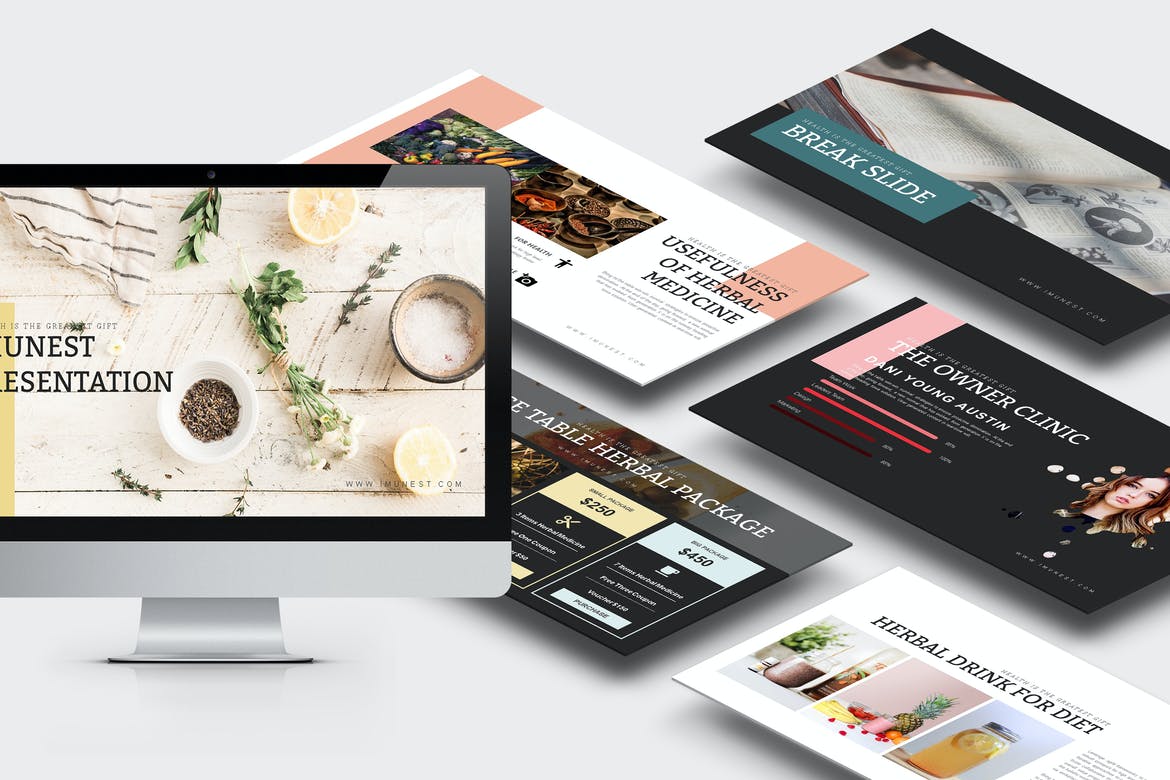 This visually appealing set of 50 PowerPoint slides with two color themes to choose from is a brilliant choice for an alternative medicine presentation and features image placeholders and mockups plus fully customizable graphic elements for easy editing.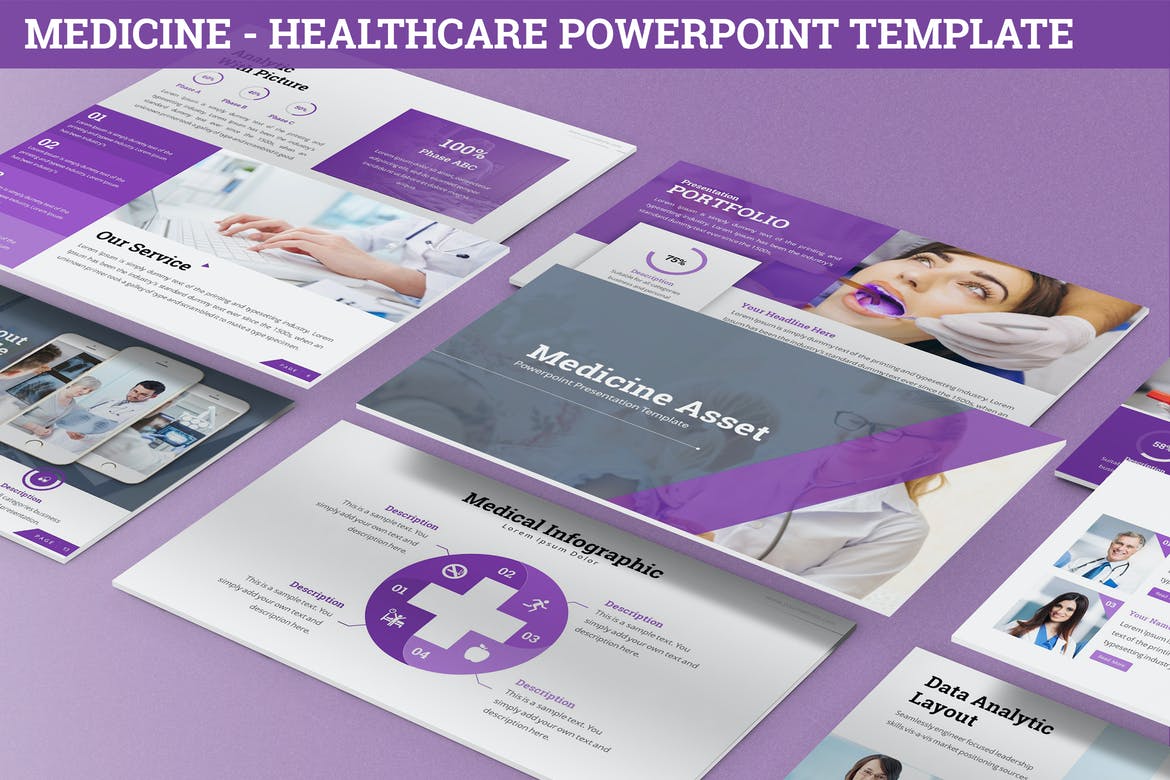 Here we have a clean, modern design that's suitable for any medical or healthcare business, and can easily be adapted to suit your requirements. It comes with 30 unique layouts, including a range of purpose-built slides to save you even more time, such as welcome and contact pages.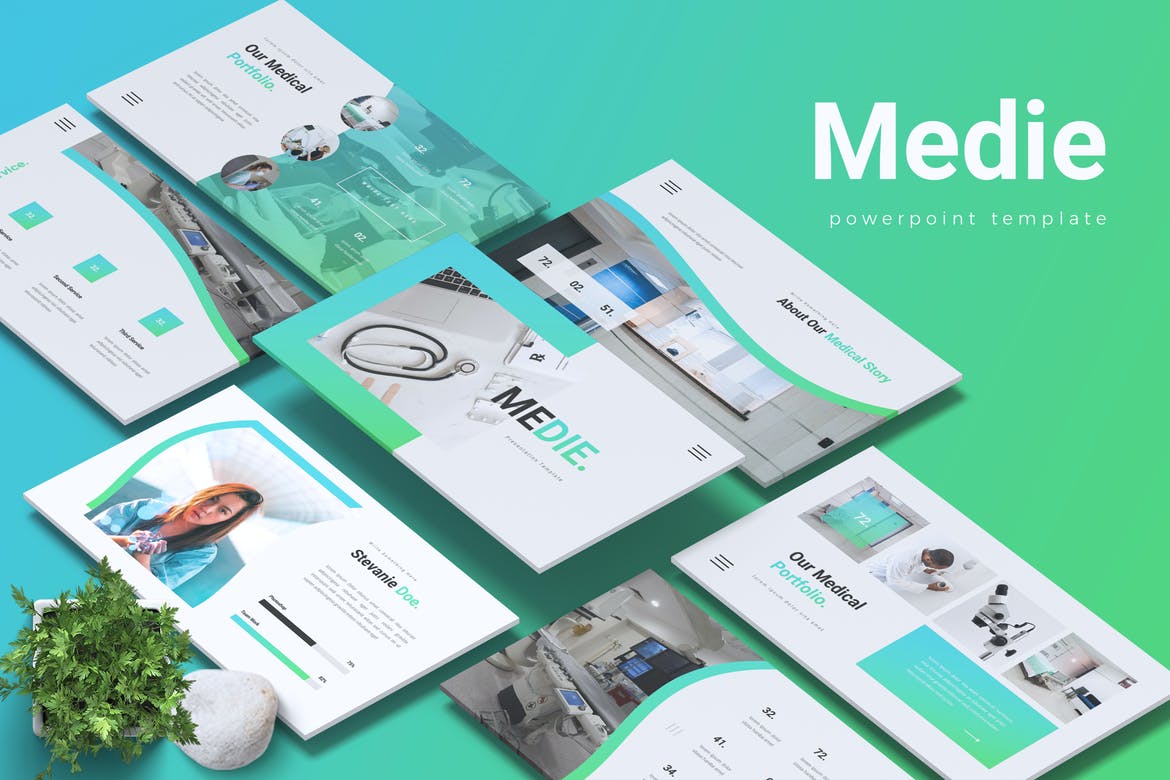 Next up, we have a lovely fresh looking PPT template for medical purposes, featuring 30 modern medicine themed slide layouts, five different color variations to choose from, high-quality vector-based graphics, and drag and drop picture placeholders for easy editing.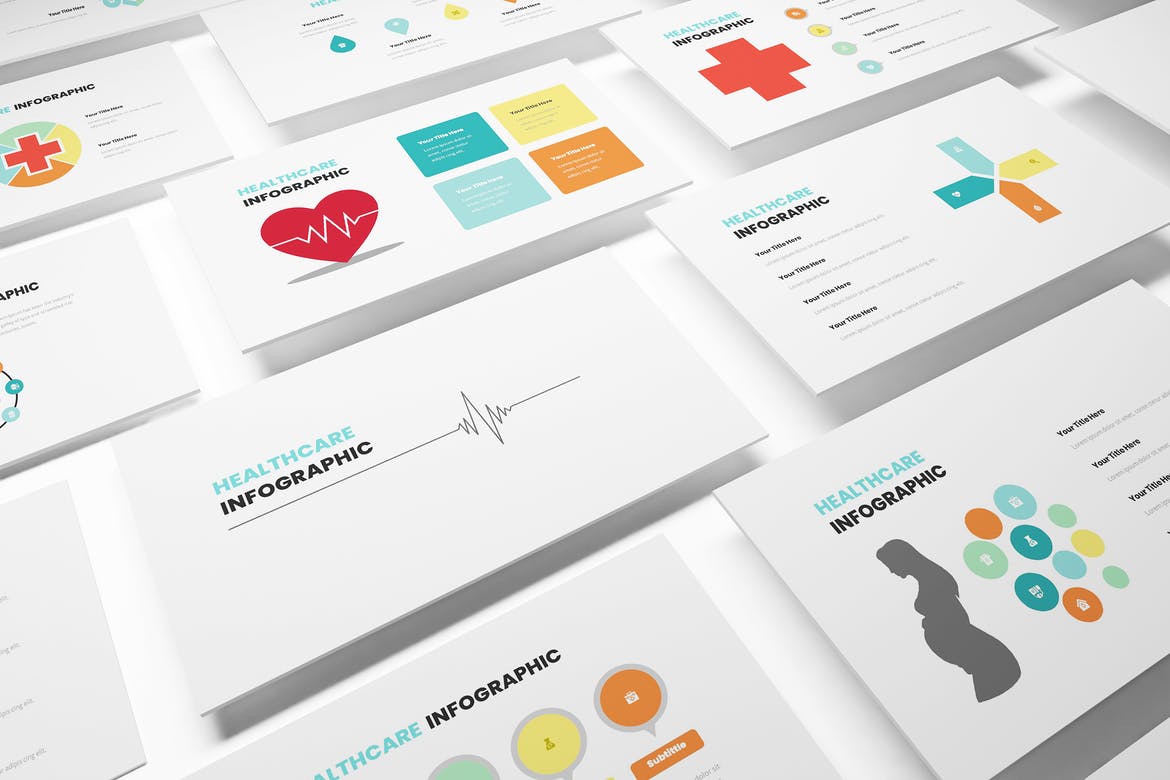 Perfect for a medical and healthcare campaign presentation, our next medical PowerPoint template offers a range of customizable infographics for you to use to get your messages across! It comes with 30 unique slides, free fonts, animations and transitions, and a high definition widescreen format.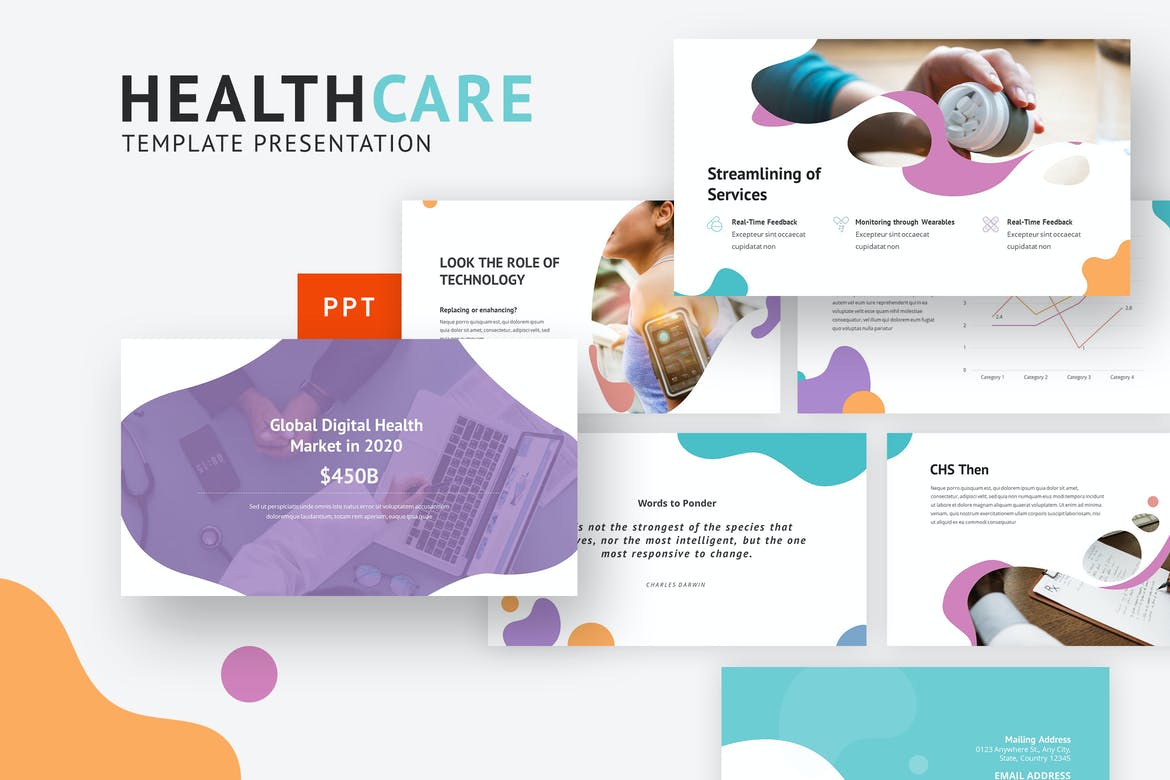 This beautifully designed template consists of 30 unique and creative slides, including a variety of ready-made layouts such as portfolio, gallery, price table, service, and contact slides. It features free fonts and is fully customizable, making it super versatile for any medical or healthcare presentation requirements.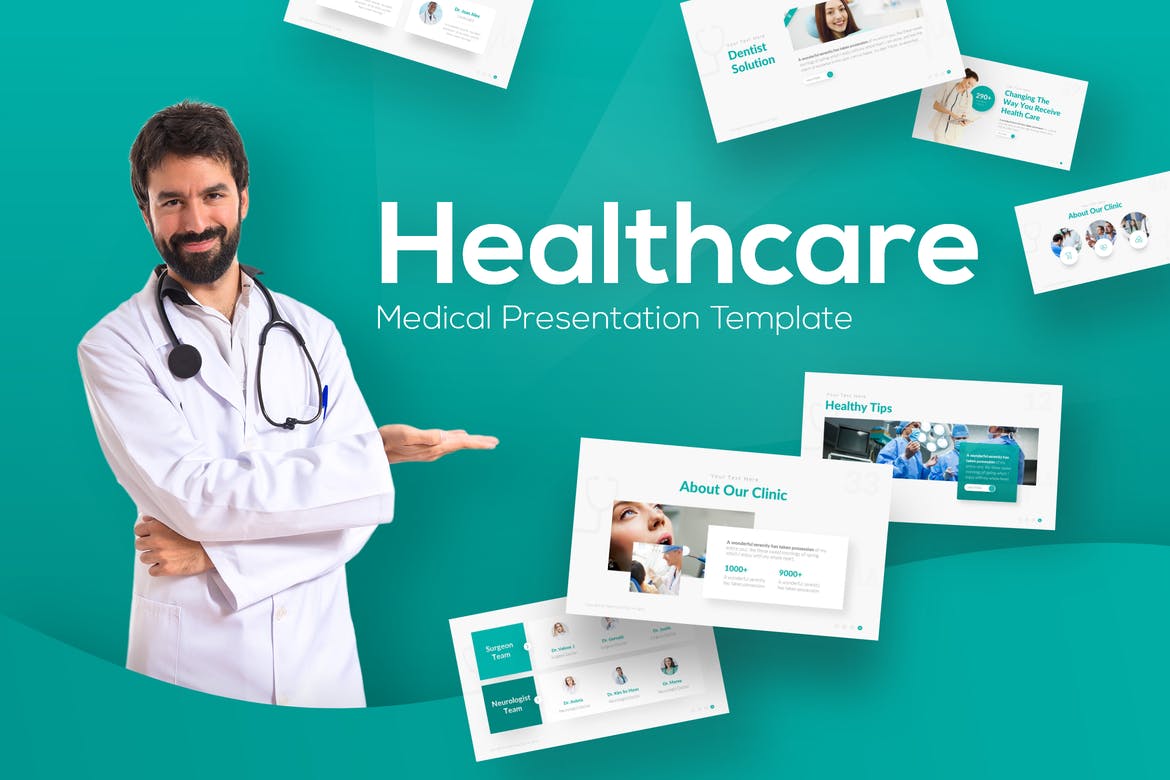 Our next option is one of the most versatile medical PowerPoint themes due to its simple, elegant design and 55 unique multipurpose slides. It offers 11 color schemes, light and dark master slide layouts, handmade infographics, section break slides, drag and drop placeholders, and is fully animated.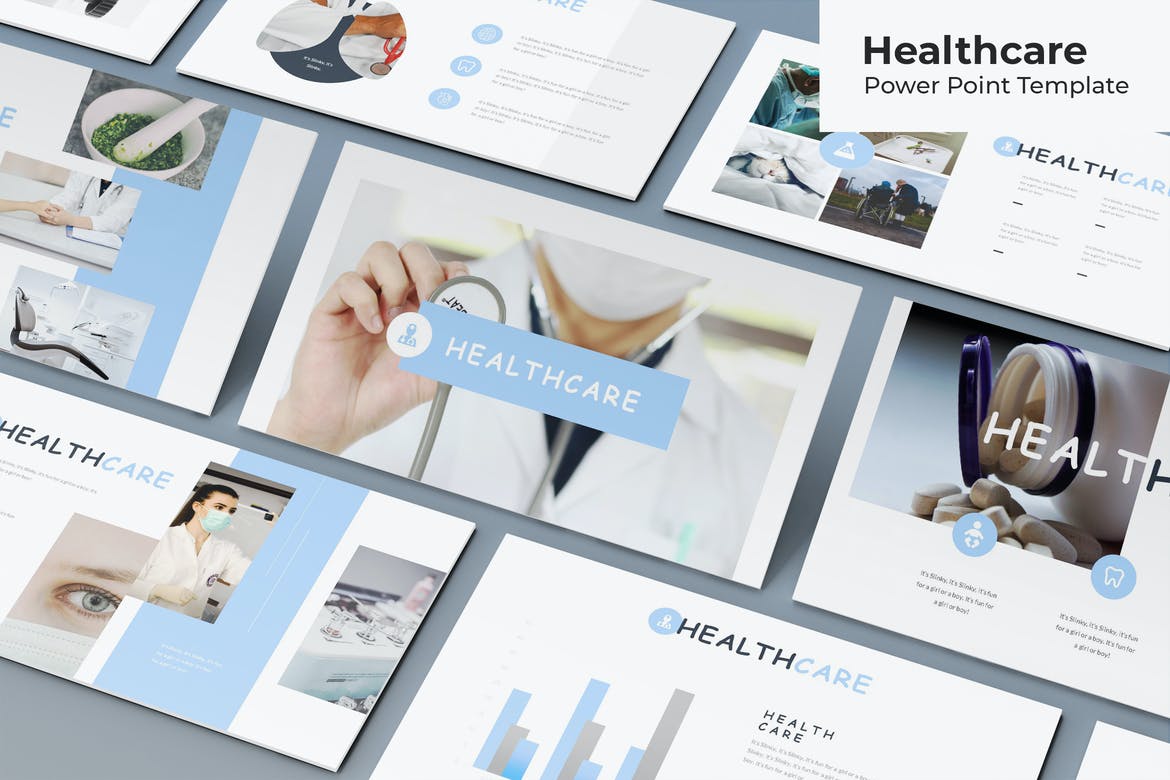 This light and simple series of 150 total slides includes five color variations and is incredibly easy to customize thanks to the handcrafted infographics, drag and drop picture placeholders, and fully editable design elements. It also offers pixel-perfect illustrations and premade section break, gallery and portfolio slides.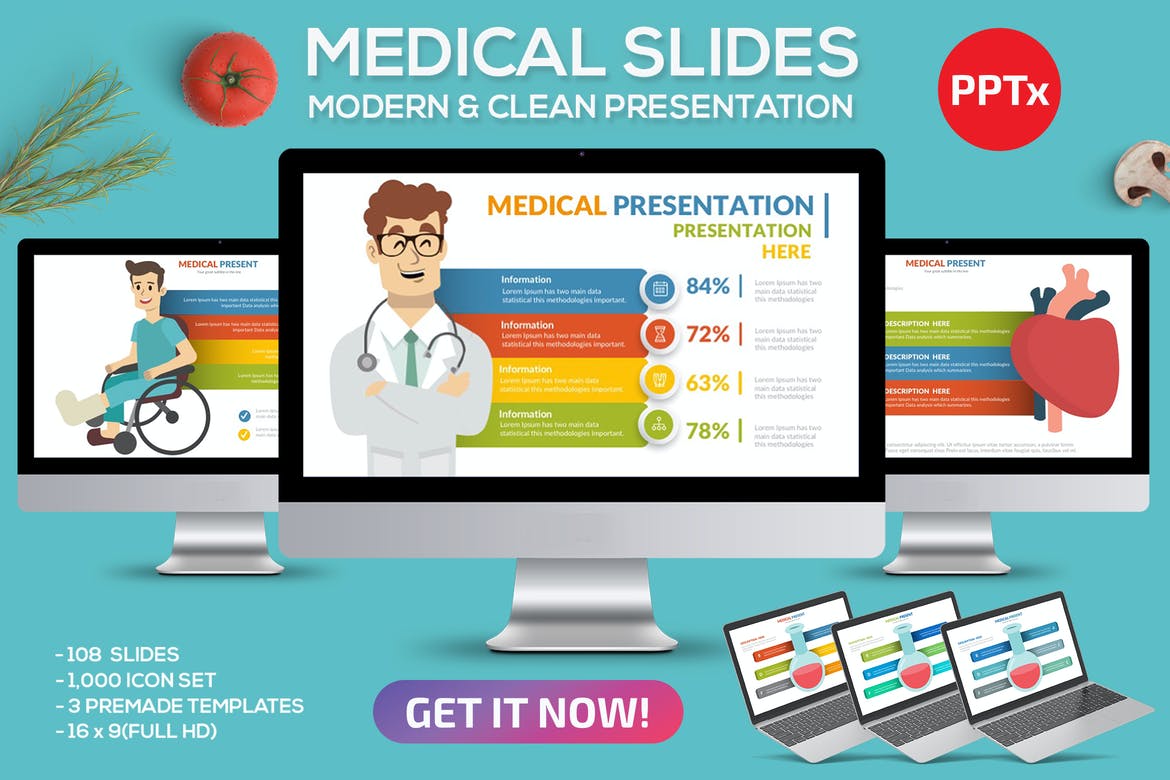 Looking for purpose-built medical PowerPoint templates that come fully animated? This option is a great choice – it includes 108 unique slides for you to mix and match, plus 1000 vector icons to help you customize further. It's ideal for a wide range of medical and healthcare presentation purposes.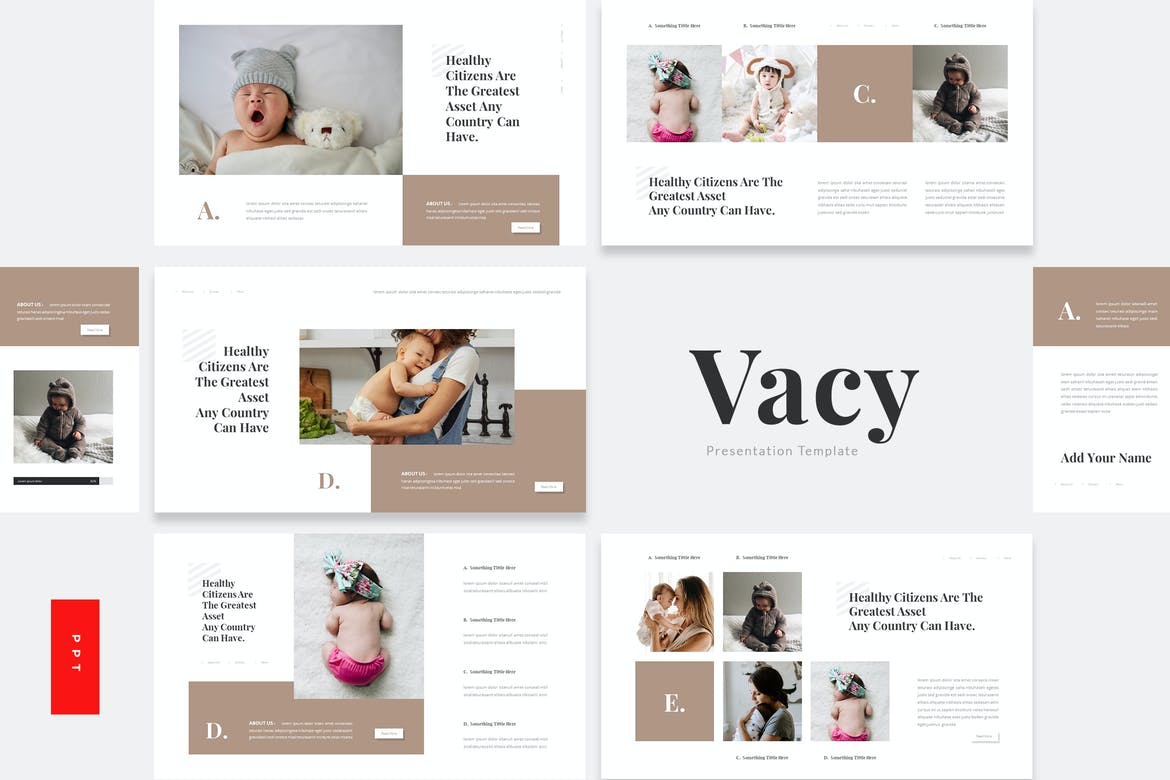 Our next PPT template for medical uses has been specifically designed for use in the children's vaccine space, but can easily be adapted to suit any other aspect of the healthcare industry. It offers 30 creative and modern slides, free web fonts, and high-quality vector icons.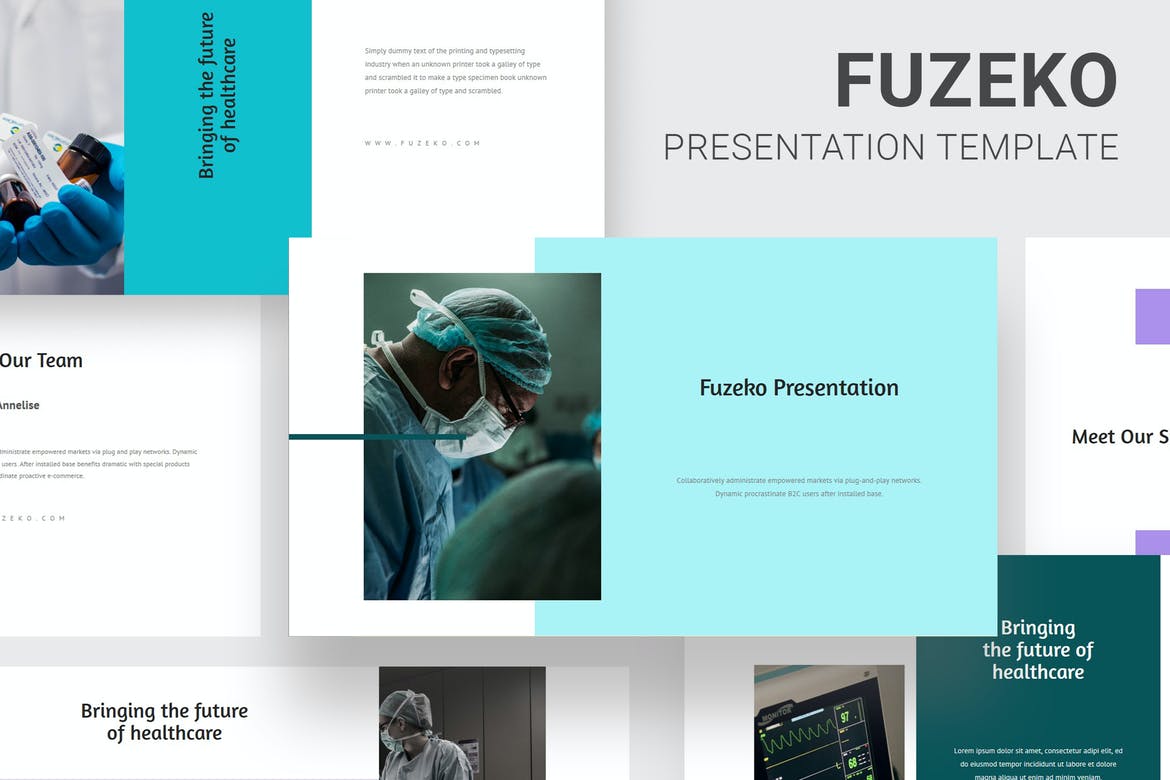 For a stunning minimal presentation template, look no further than the Fuzeko medical PowerPoint theme, optimized for any kind of healthcare professional to use for their next project. It offers 30 unique and fully editable slides with a choice of two color themes, and drag and drop image placeholders for easy customization.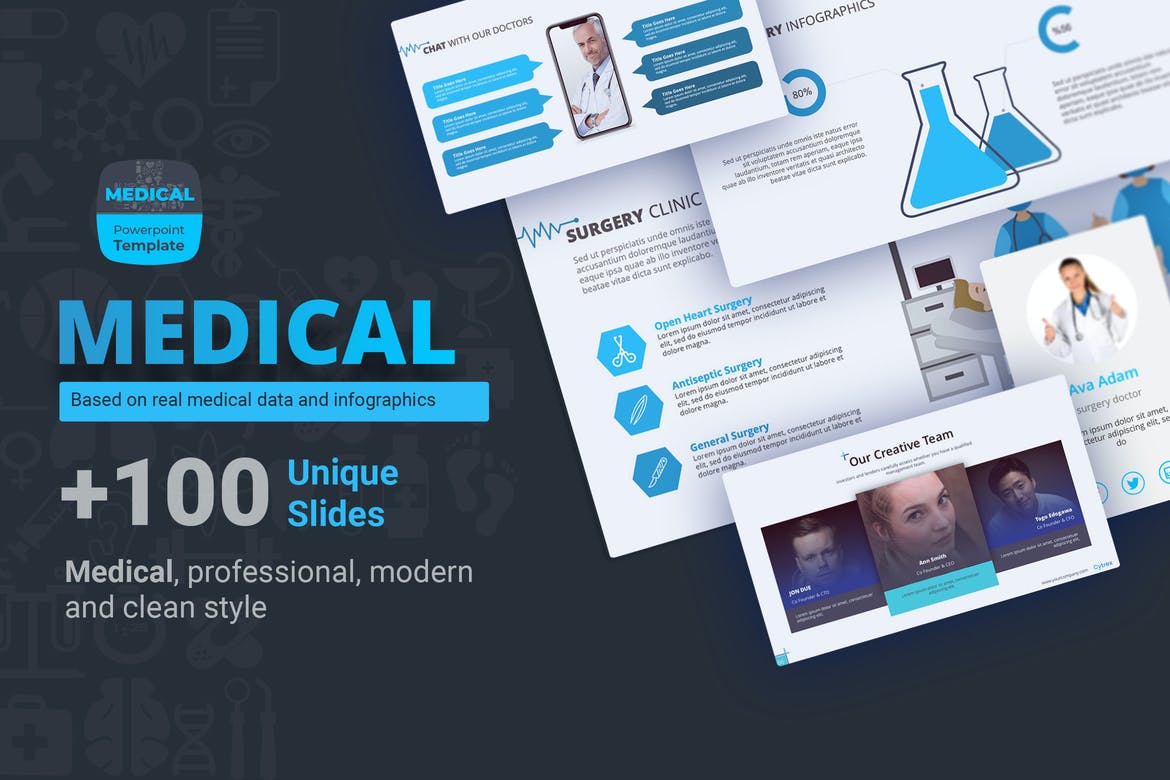 Next up is one of the most impressive medical PowerPoint themes for a modern and informative presentation. It features a wide range of purpose-built infographics and slide layouts, as well as an incredible 3000 total slides with 30 different color themes to choose from – plus every element is fully editable.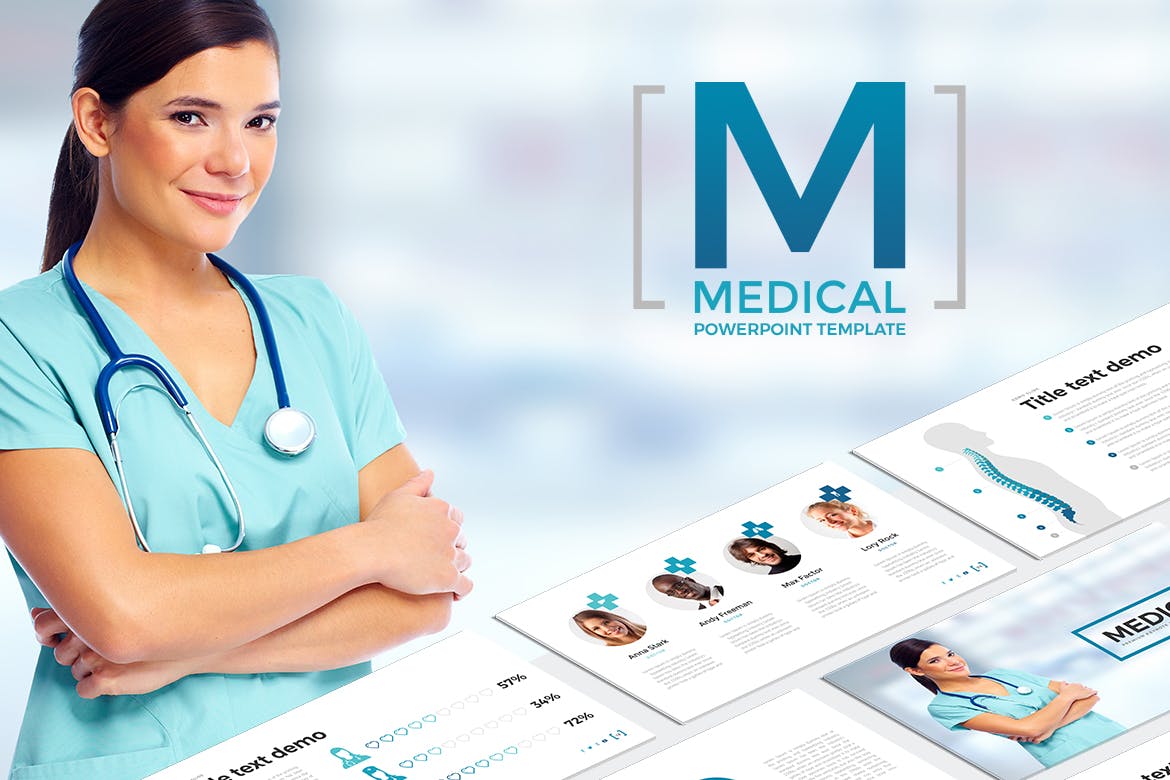 Here we have a highly professional-looking set of 50 unique slides, each with a clean, medical-themed design, free fonts, 15 color schemes, and a range of customizable charts and tables. It's super easy to edit, and comes with drag and drop images and full supporting documentation.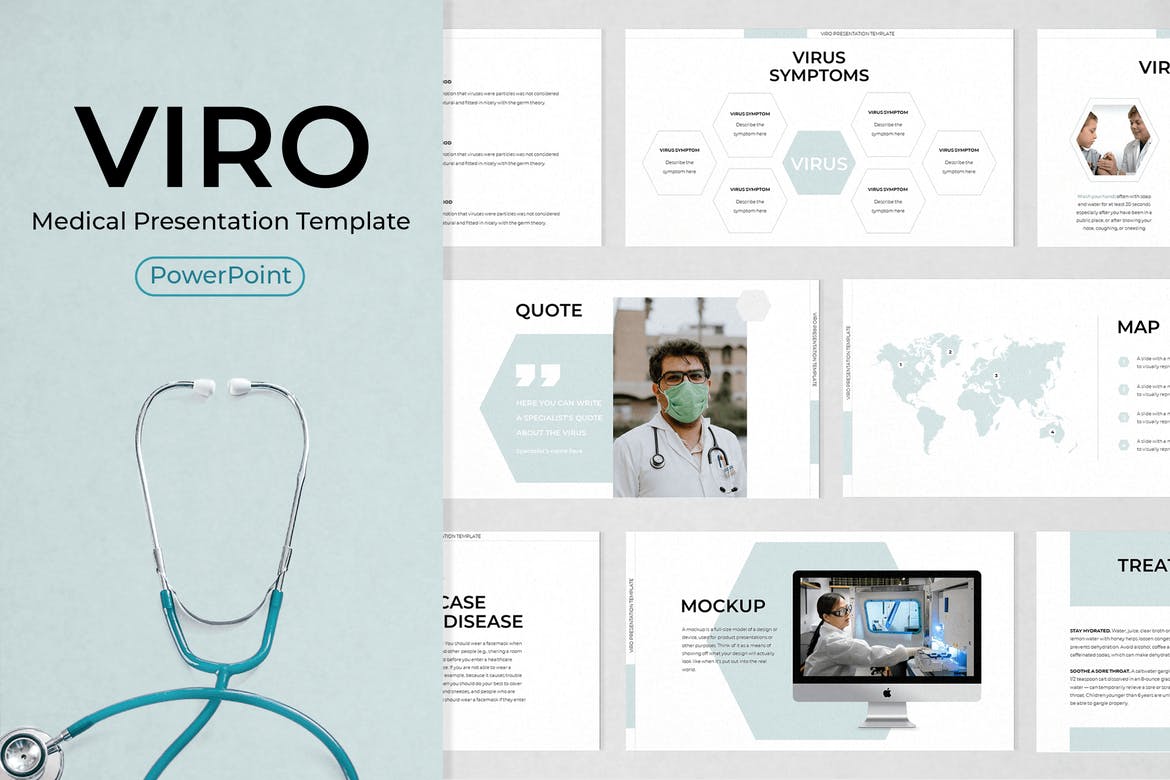 Featuring 28 sleek, healthcare-inspired slides, fully resizable and editable graphics, and drag and drop picture placeholders, this is one of the most popular PPT templates for medical presentations. It comes in a versatile 16:9 widescreen ratio and includes free web fonts.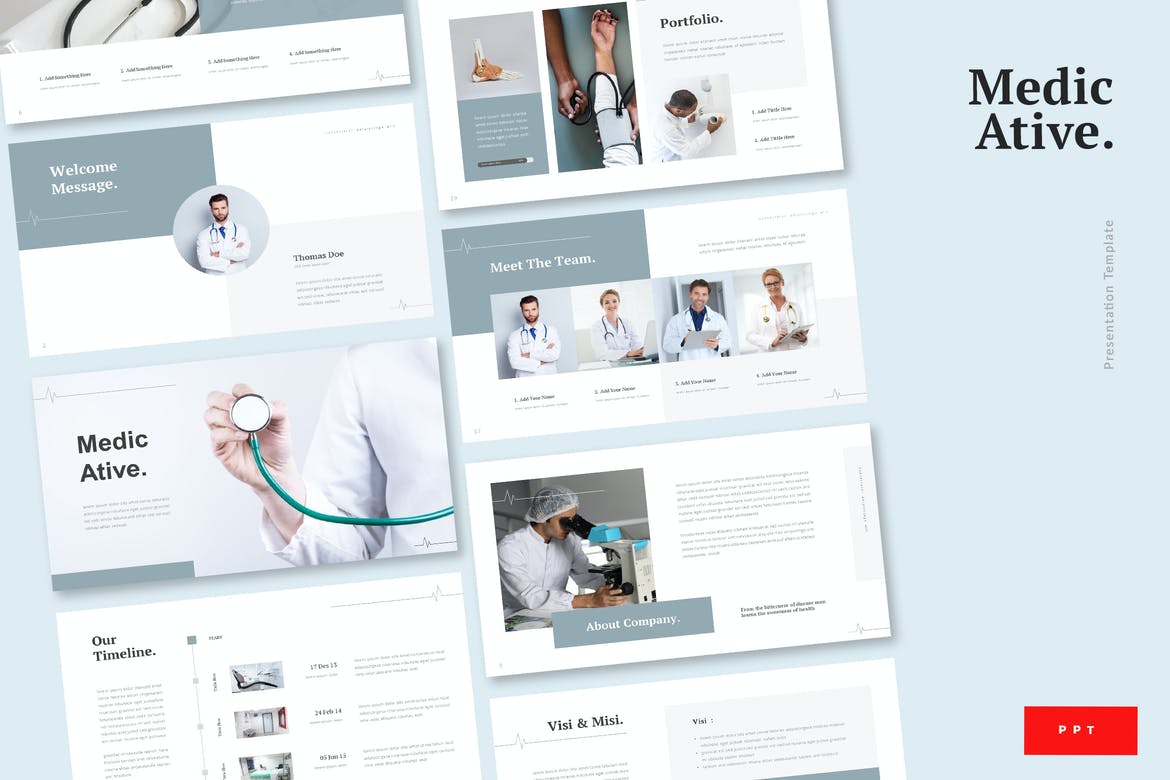 Next up, we have Medicative, a simple and clean PowerPoint presentation template suitable for any purpose within the medical and healthcare industries. This versatile option comes with five premade color schemes, widescreen and standard formats, drag and drop picture functionality, and supporting documentation to help you customize.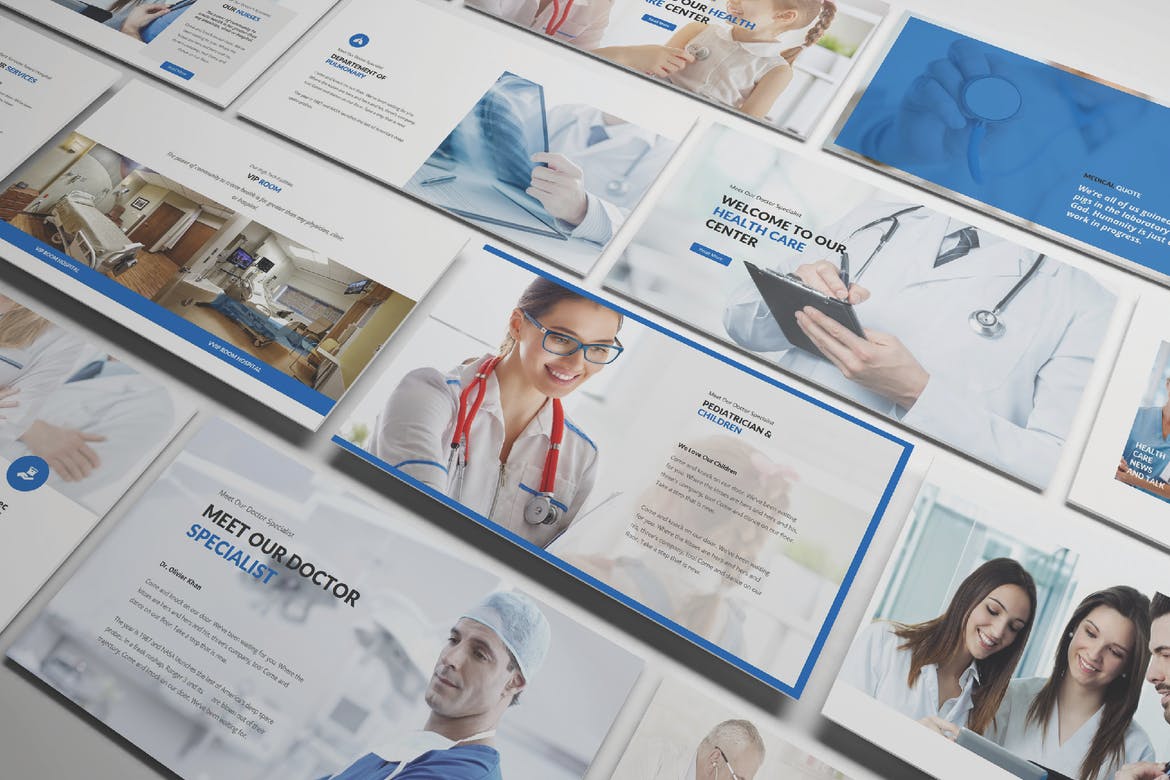 Offering a range of 45 highly professional slide layouts, our next medical PowerPoint template is a great option if you're looking for a presentation that's sure to impress! It includes a full HD retina resolution, overlay picture effects, high-quality vector elements, and a pixel-perfect design.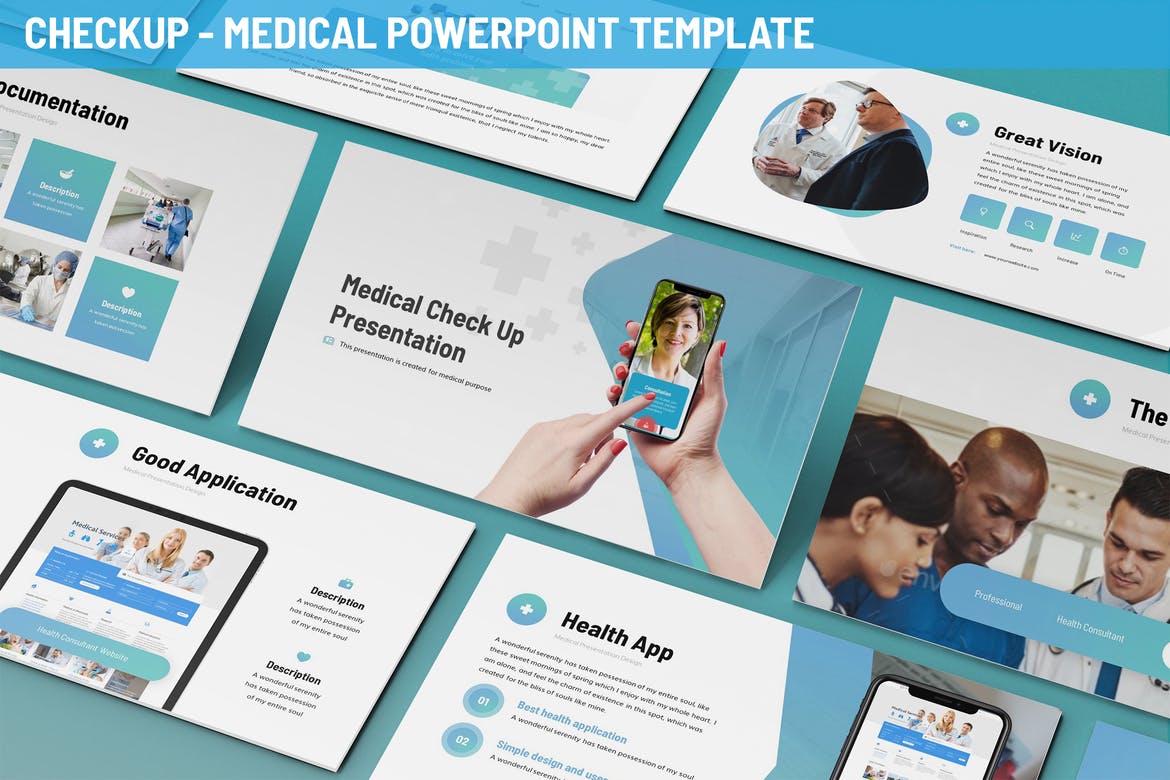 Here we have a healthcare PowerPoint template that features three premade color schemes, plus dark and light background options and two size formats. It's easy to customize thanks to the interchangeable color settings and drag and drop picture placeholders, and also comes with elegant animation options.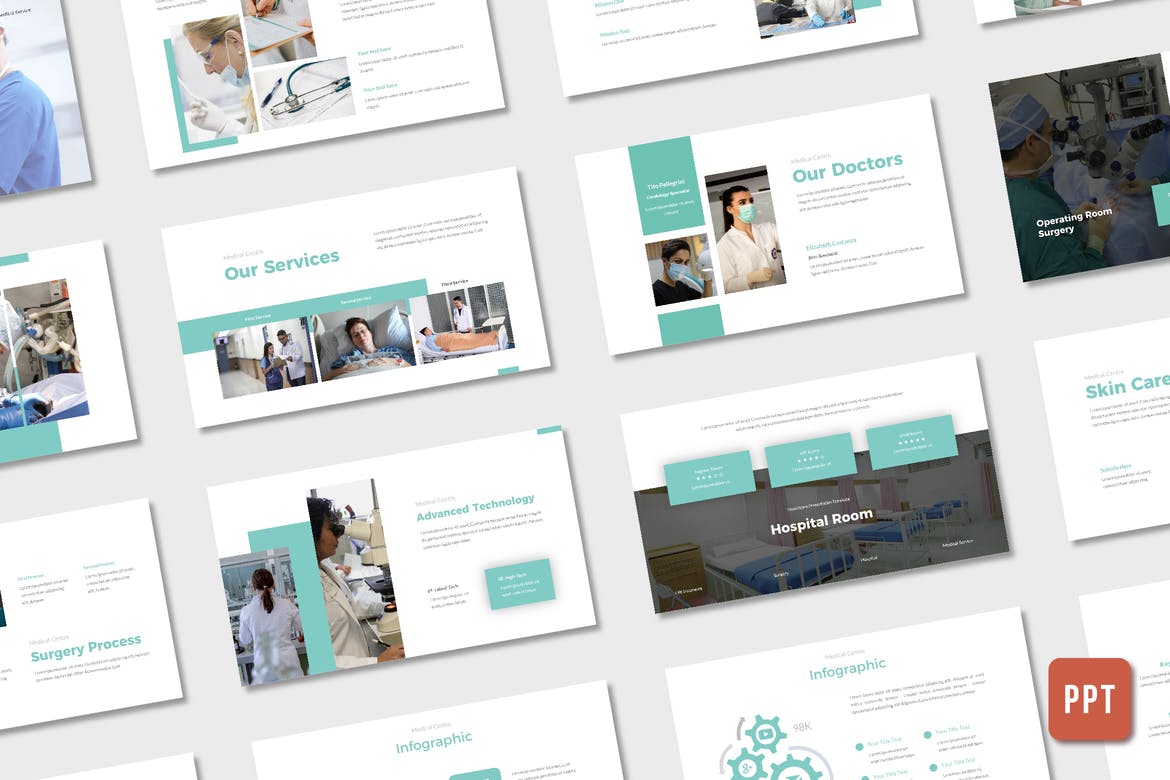 The next in our roundup of healthcare PowerPoint templates is the Syifana presentation, a series of 30 fully editable slides with a 16:9 widescreen aspect ratio and room for plenty of text while keeping the layout simple and professional. It covers a wide range of healthcare and medicine elements.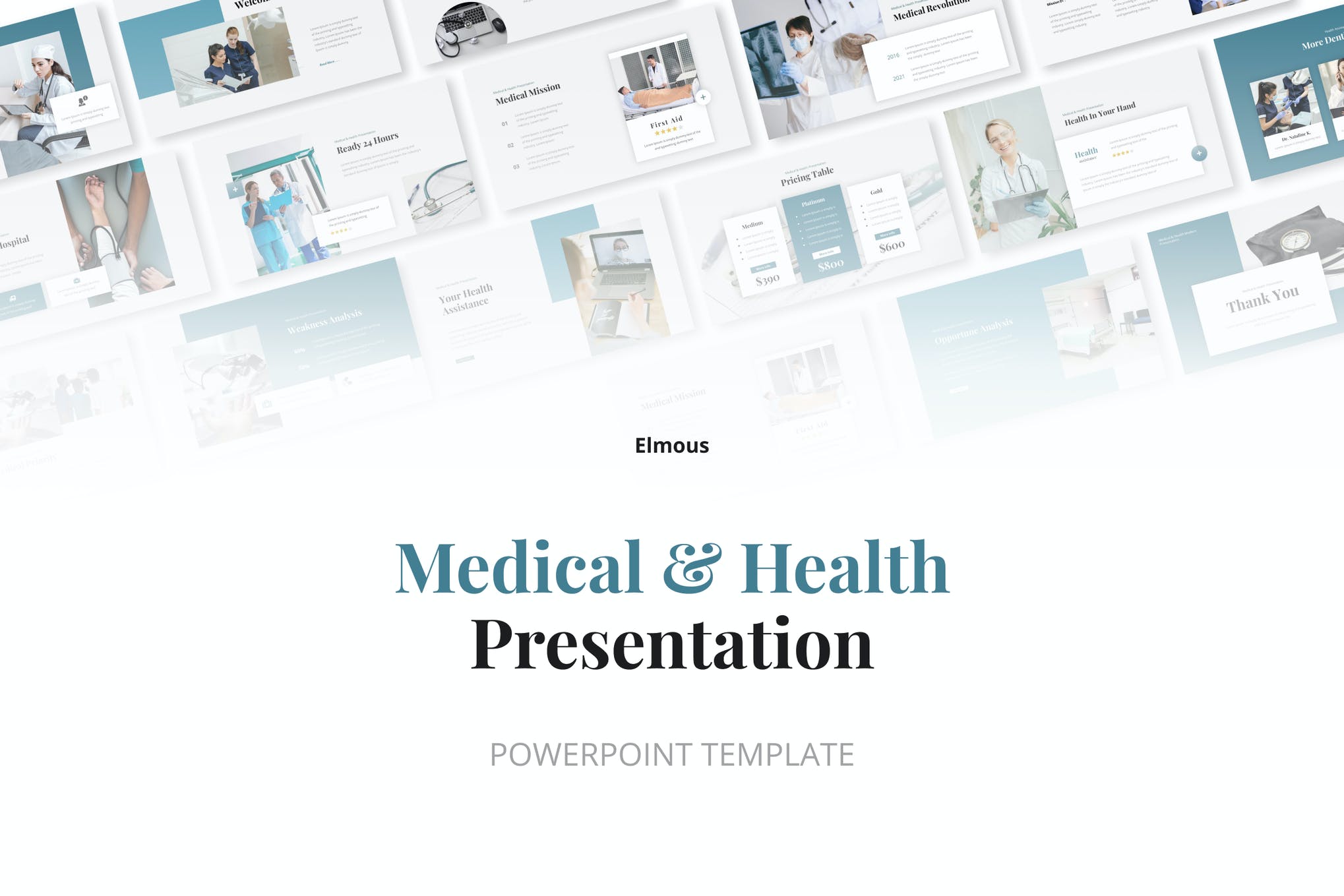 This presentation template that can be used for medical company needs, such as hospitals, clinics and health care services. This presentation template contains modern, minimalist, professional and unique layouts. Now you can present your business case in a non conventional way and modify this template to your needs.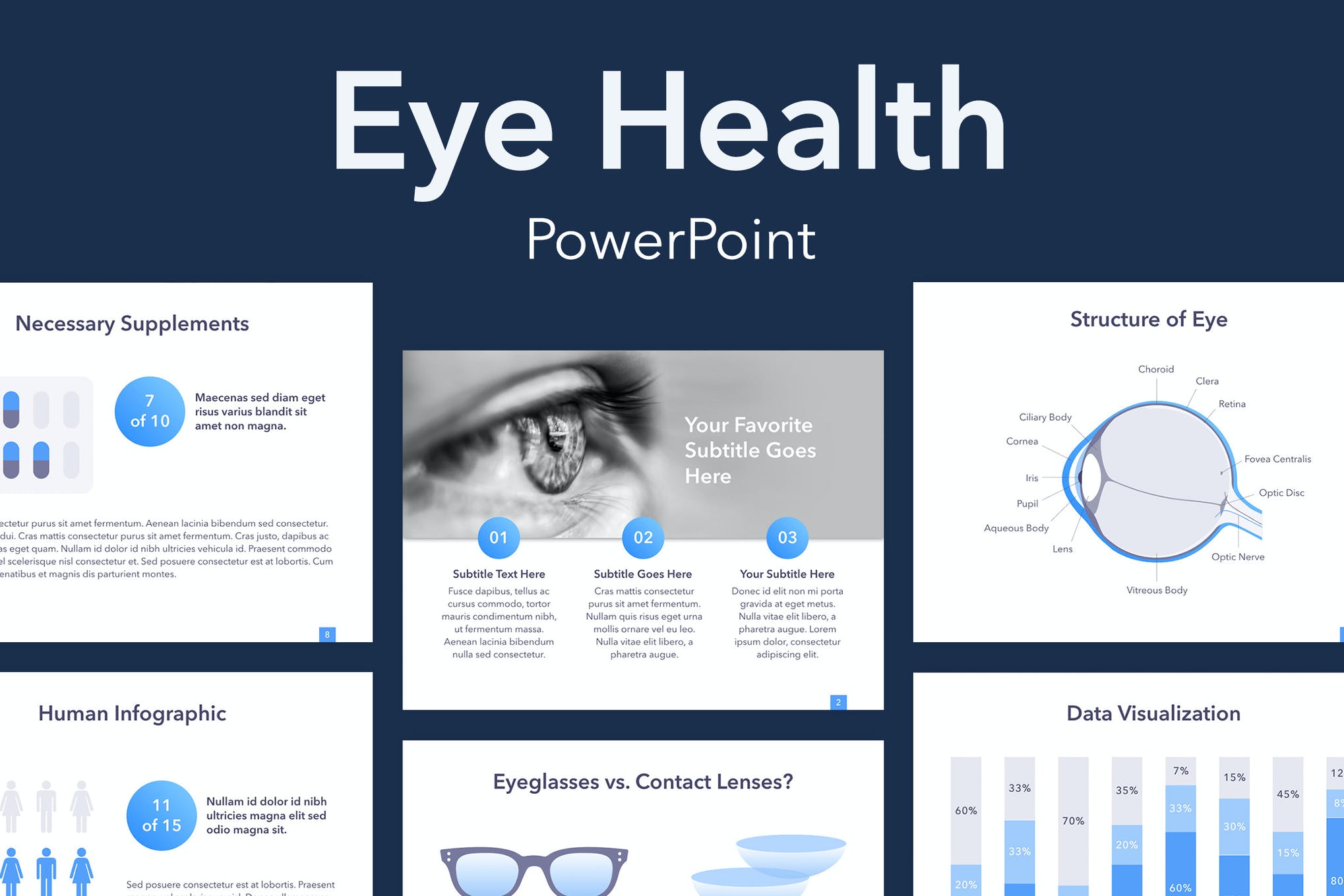 The Eye Health template offers a professional look for your unique MS PowerPoint slideshows. It includes 20 masters and and 2 slide sizes, which allows you to choose the best layout for your information. The modern, polished layouts go beyond mere backgrounds, fonts, and bullets: they contain matching charts, diagrams, tables, and other data visualization elements.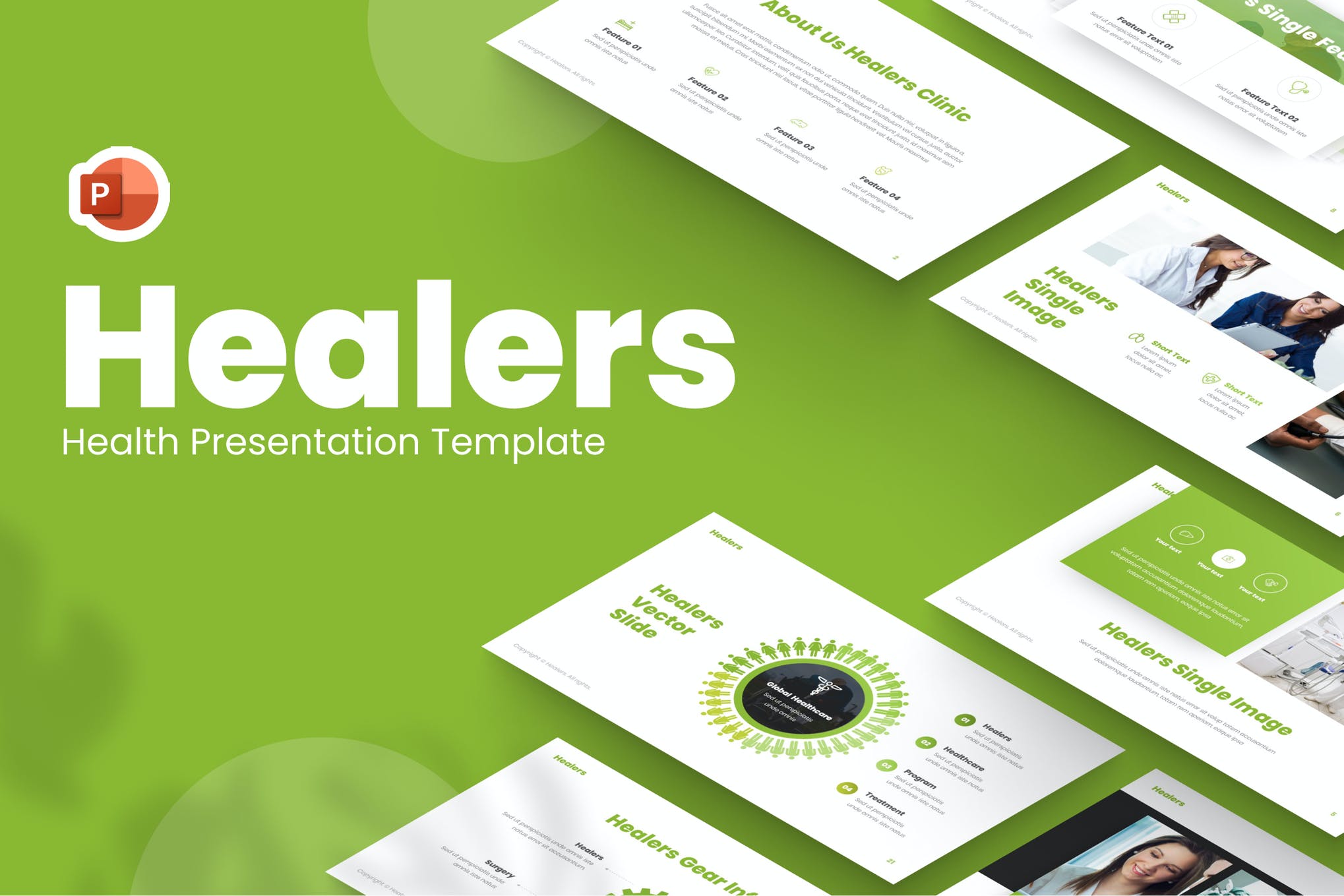 Healers Health Professional PowerPoint Template combines various design aspects and usability to make the company profile template more engaging. Every slide is useful and more functional. No more useless shapes and infographics. Imagine a whole presentation template with hundreds useful slides. Ideal for company profile businesses and topic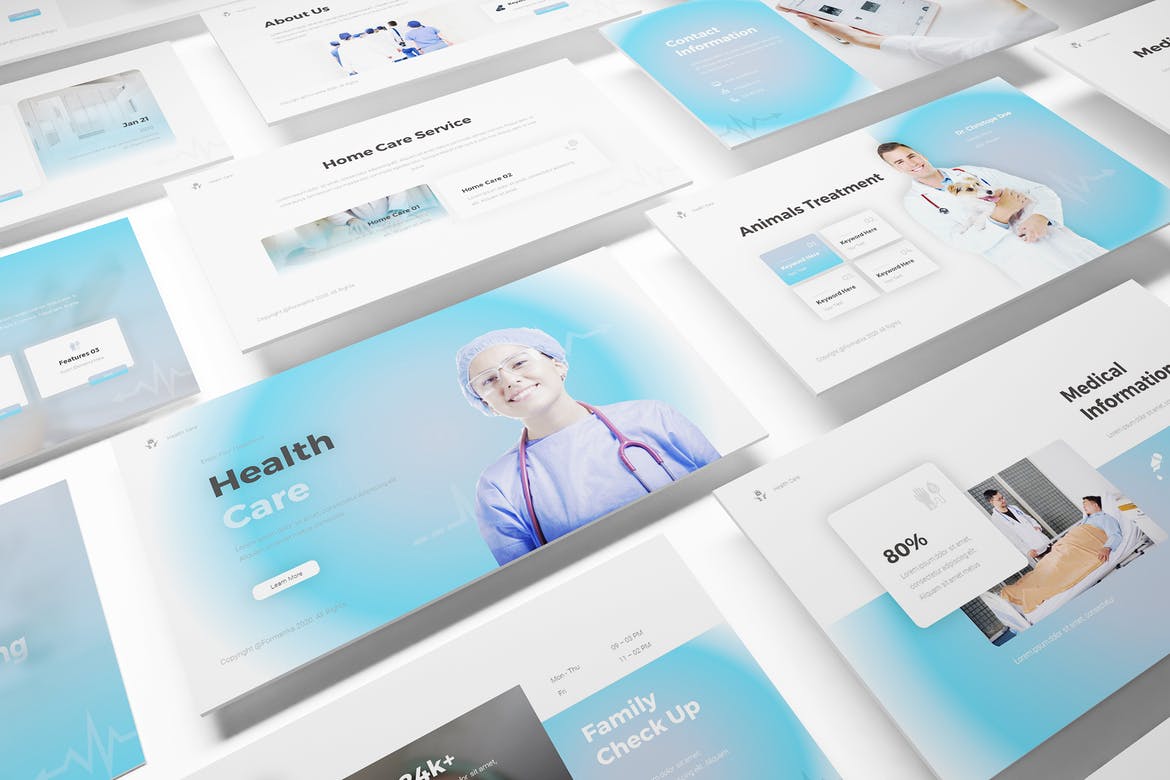 Our last premium healthcare PowerPoint template from Envato Elements is this professional and modern collection of 30 slide layouts utilizing a minimalist design concept and clean, high-quality graphic elements. It features a high definition widescreen format, free fonts, animations, and transitions, plus a help guide.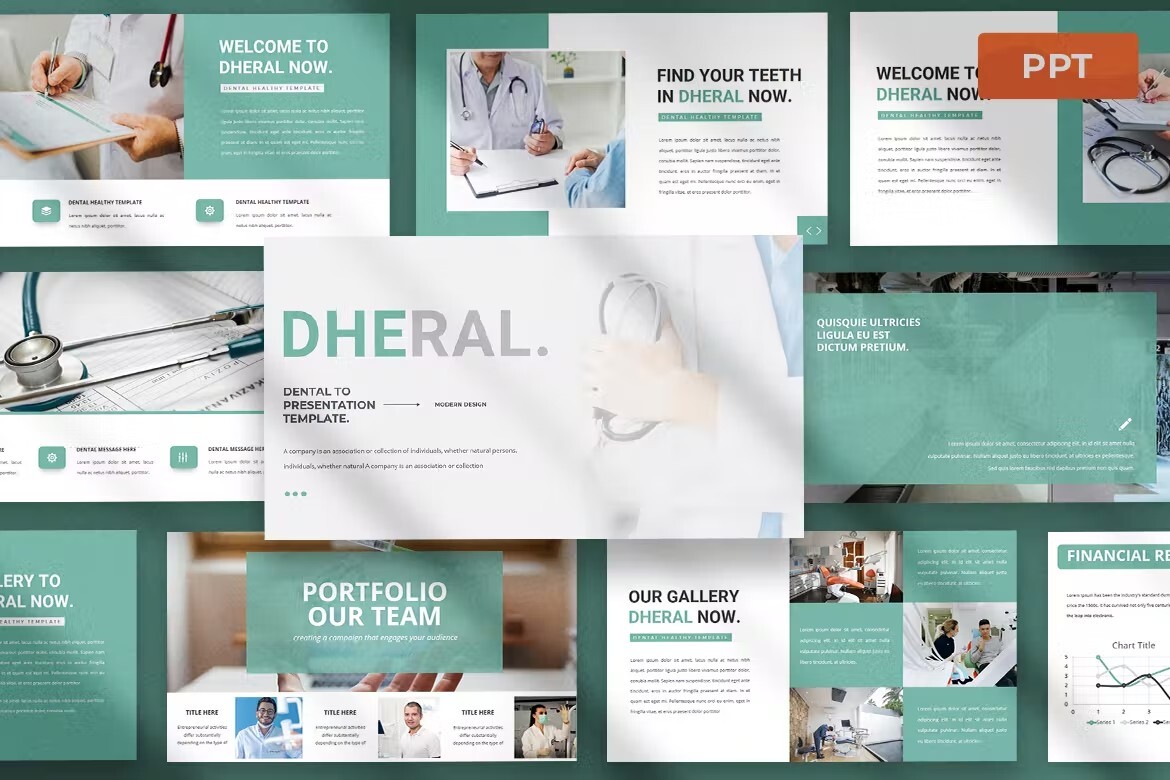 The Dheral medical PowerPoint template is designed for modern 2023 presentations. It's got attractive medical PowerPoint background designs that are editable. You can change just about everything in this hospital PPT template, including colors. With this range of options, this medical PowerPoint themes can fit any medical topic for a presentation.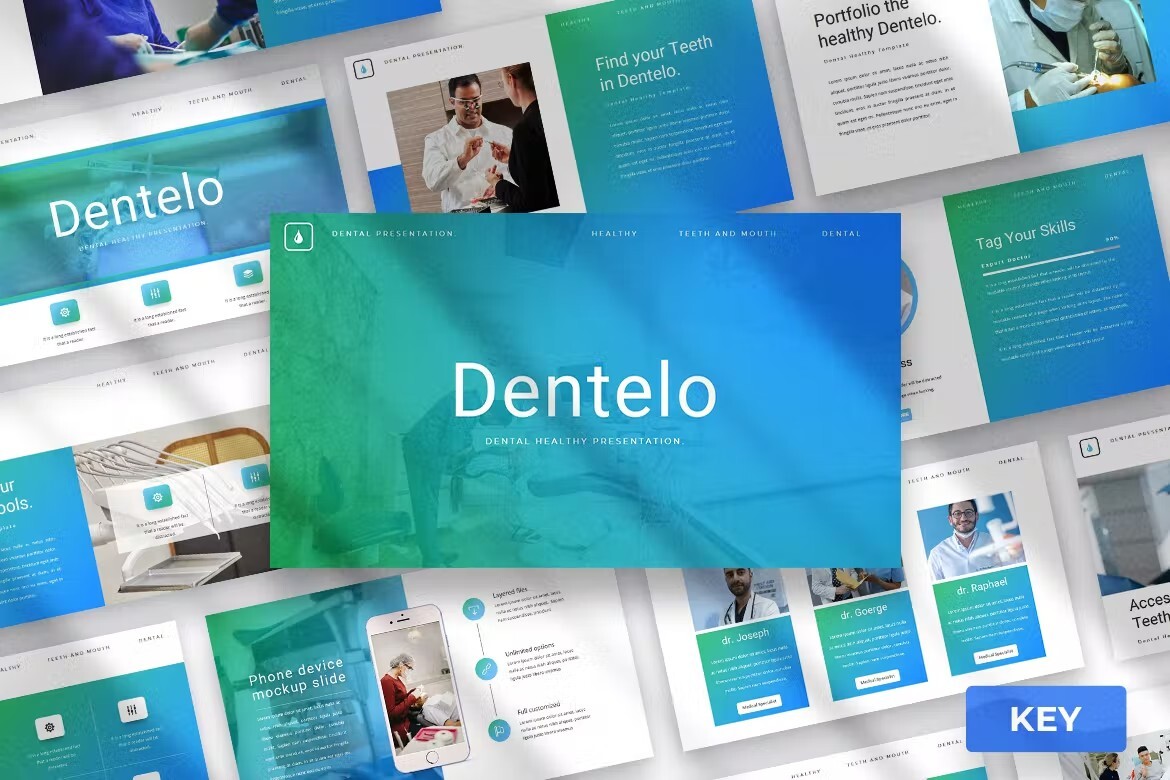 Dentelo is one of the many great medical presentation templates available on Envato Elements. It comes with two theme variations and 100 unique and editable slides design. These medical templates save time and provide good visual design. You only have to worry about making it yours. It's a great option for a hospital PPT template.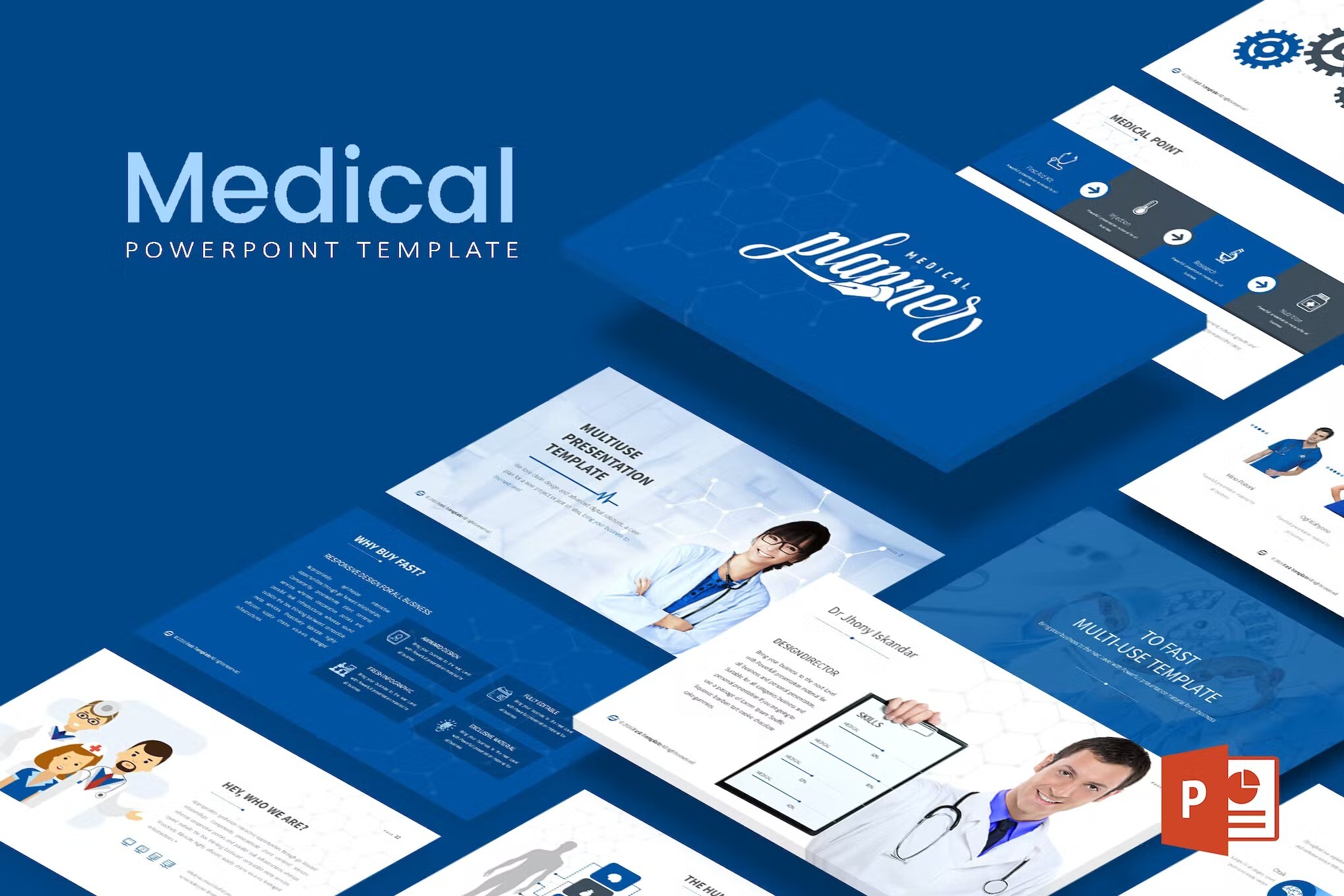 Use this health PPT template to create your medical presentation. It packs in 30 modern healthcare presentation template slides. There are also medical infographics and easy to edit features. It's hard to find these features in free medical PowerPoint templates for nursing.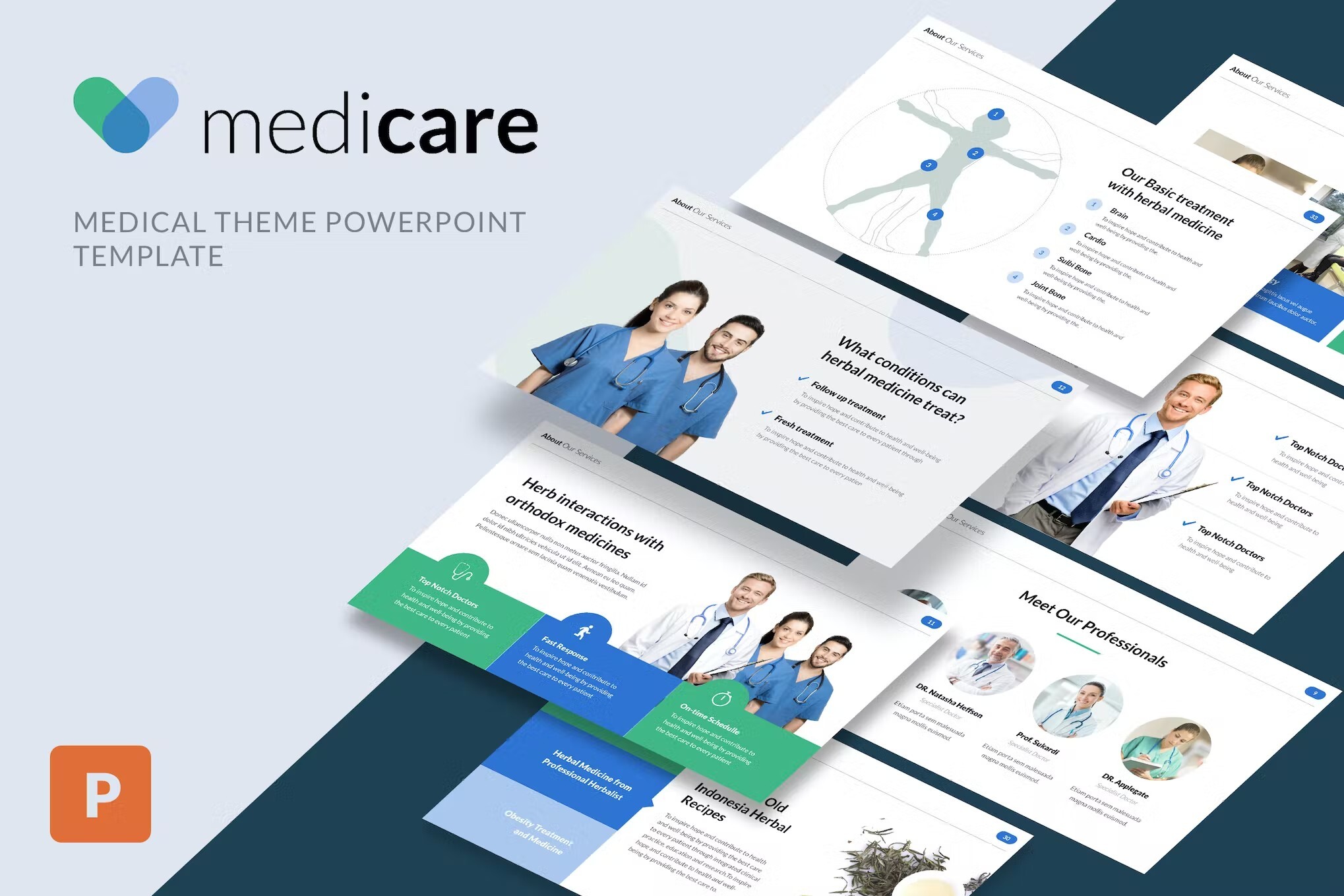 Create effective medical management or medical technology presentation with the Medicare PowerPoint template. It has 50 unique slide designs for your healthcare company or scientific ideas. This hospital PPT template design is easy to use. It has editable graphics, image placeholders, and more.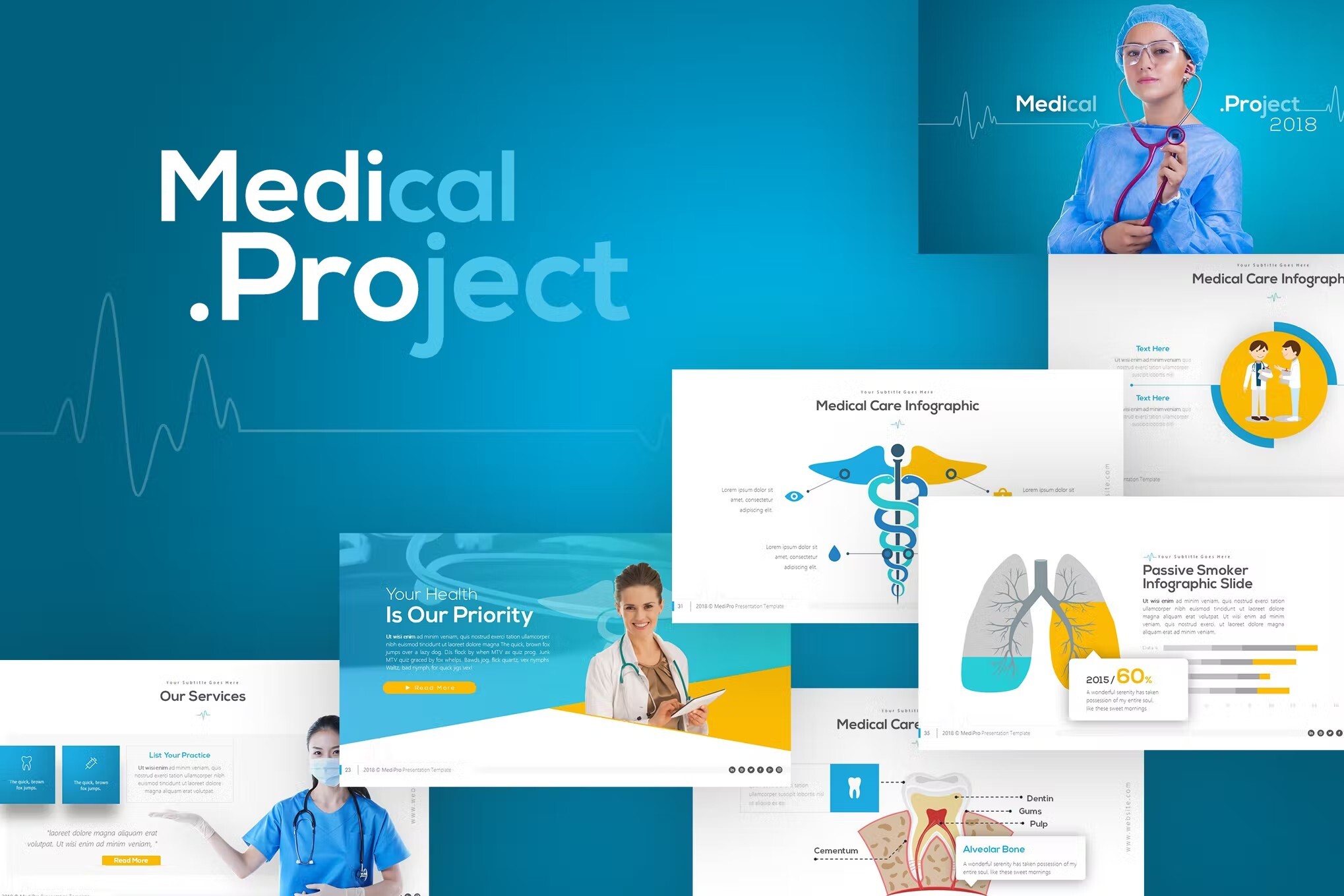 Instead of free PowerPoint templates with a medical theme, try the Medipro template. Medipro is one of the medical templates that are flat, clean, minimalistic, elegant and flexible. Easily change the color schemes to suit your corporate colors. It also comes with animated slides and handmade infographics. Interesting medical topics for presentation stand out even more with this template.
Bonus:Free Medical & Healthcare PowerPoint Templates 2020
To finish off our roundup of healthcare PowerPoint templates, we've chosen a few free medical PowerPoint themes. Let's take a look: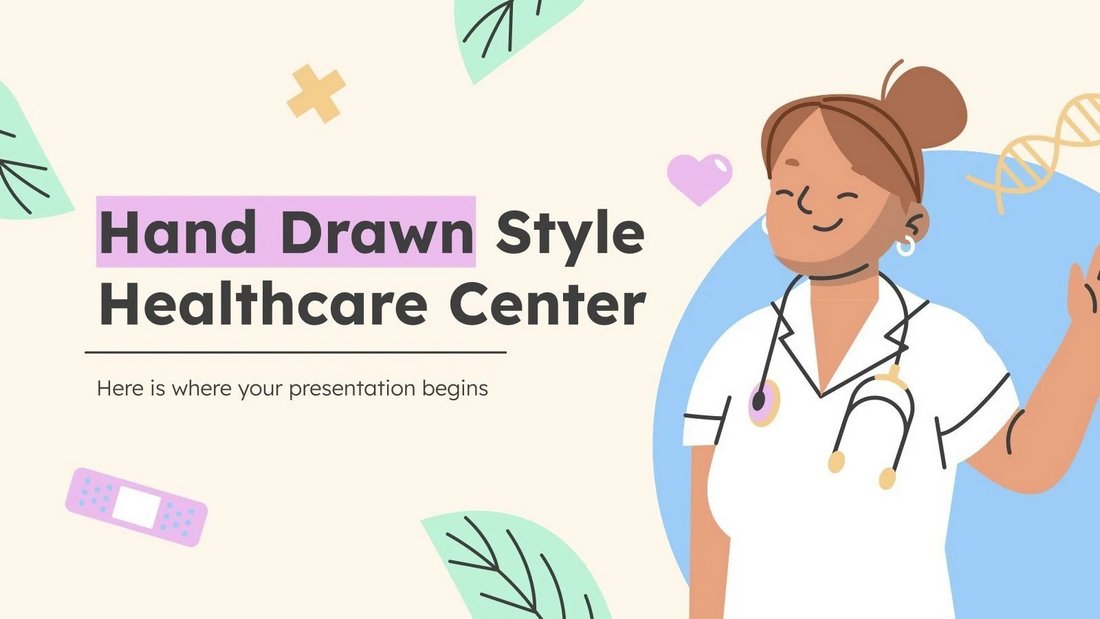 This free PowerPoint template comes with a creative and beautiful design. Each slide has hand-drawn illustrations to help deliver your message in a friendly way. There are 30 unique slides in this template.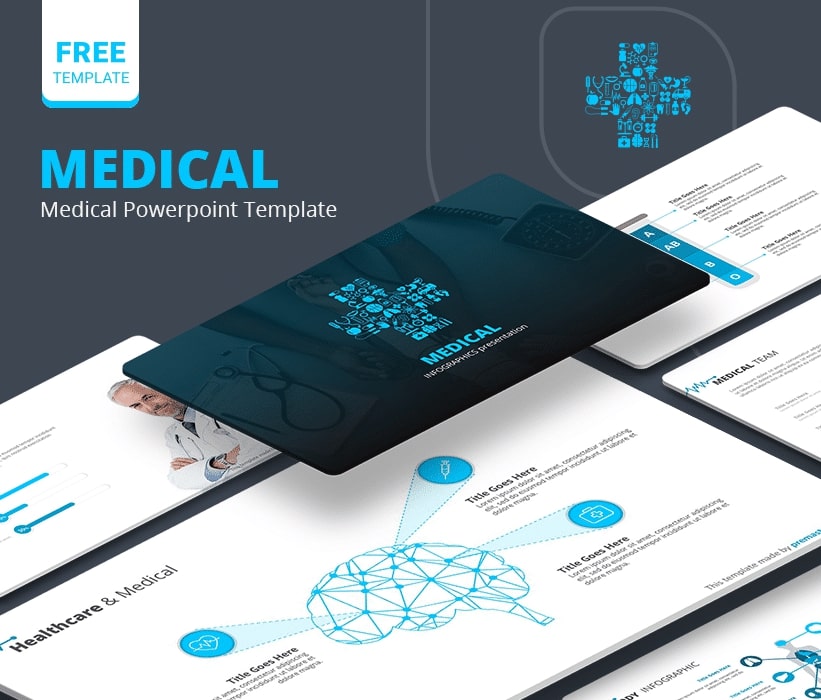 Wanting to get your hands on some amazing medical PowerPoint themes without having to spend a penny? This template has got you covered. It's free and contains everything you'd expect in a professional and great-looking ppt template for medical purposes.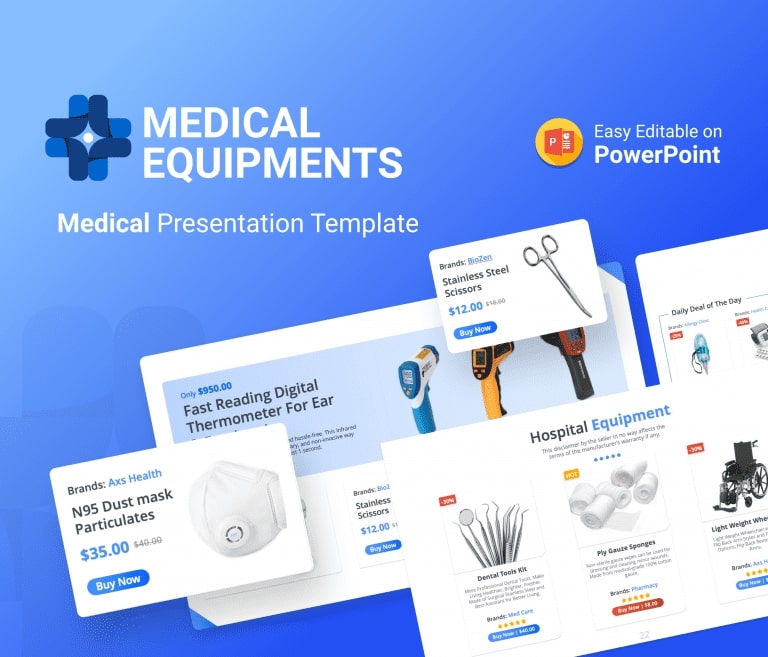 Next up we have another freebie that surprisingly is filled to the brim with features that really should be seen to be appreciated. It's a great choice for medical and healthcare presentations. Get your hands on it now!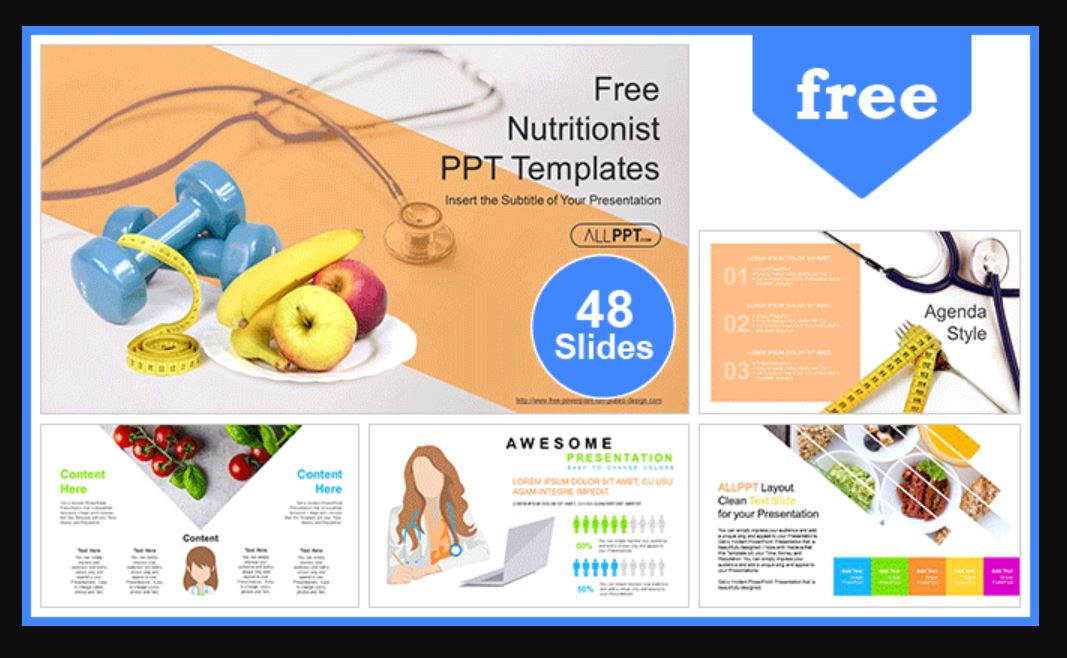 Next up in our list of the free medical PowerPoint themes is this diet plan inspired design, perfect for use by a dietician or nutritionist, and includes 48 unique slides with a range of layout choices and color schemes.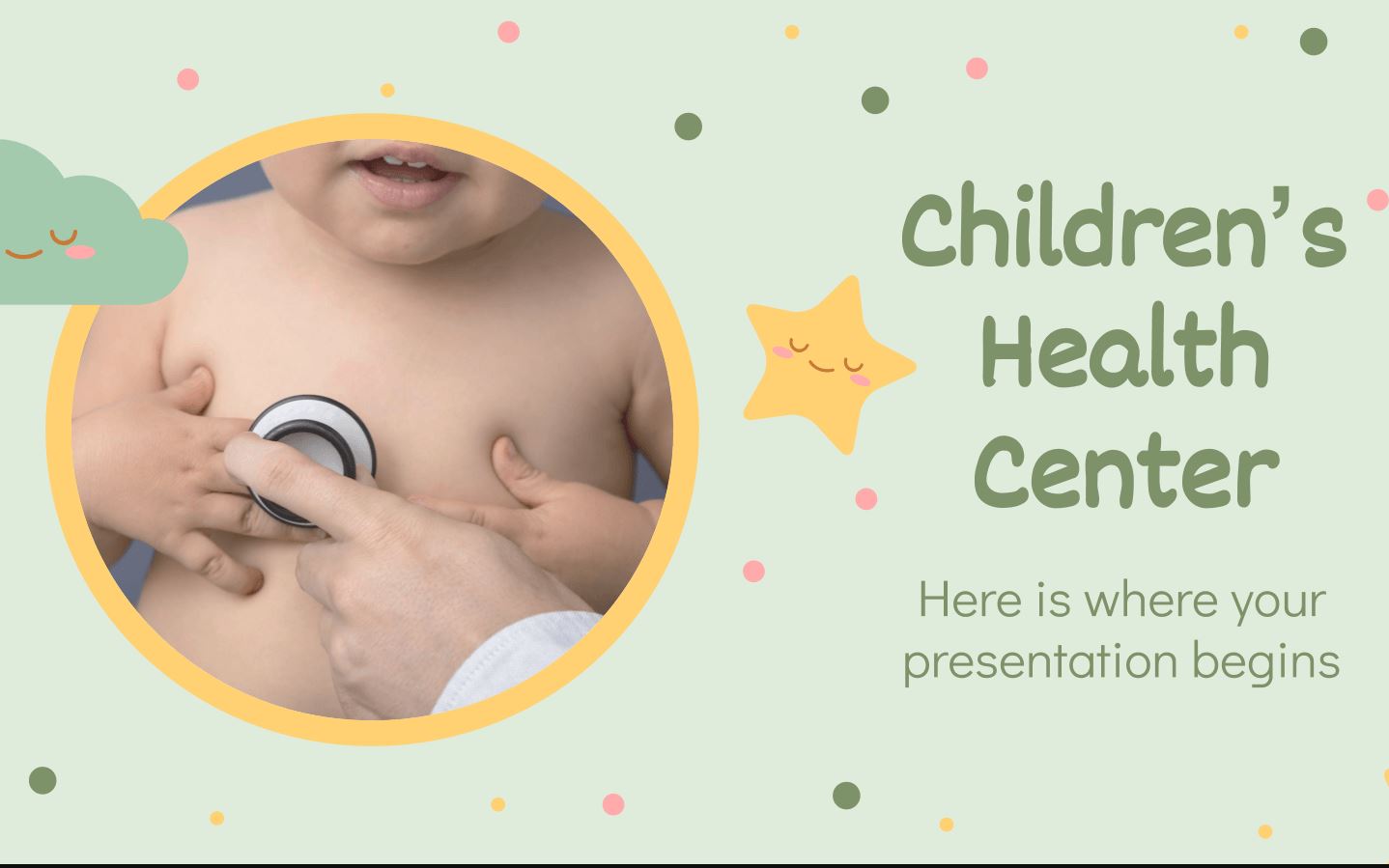 If you're searching for children's medical PowerPoint templates that can be used for a variety of purposes, this option is a great choice. It features cute dots as the background and comes with 25 unique slide layouts to mix and match. You can download it for free from SlidesGo.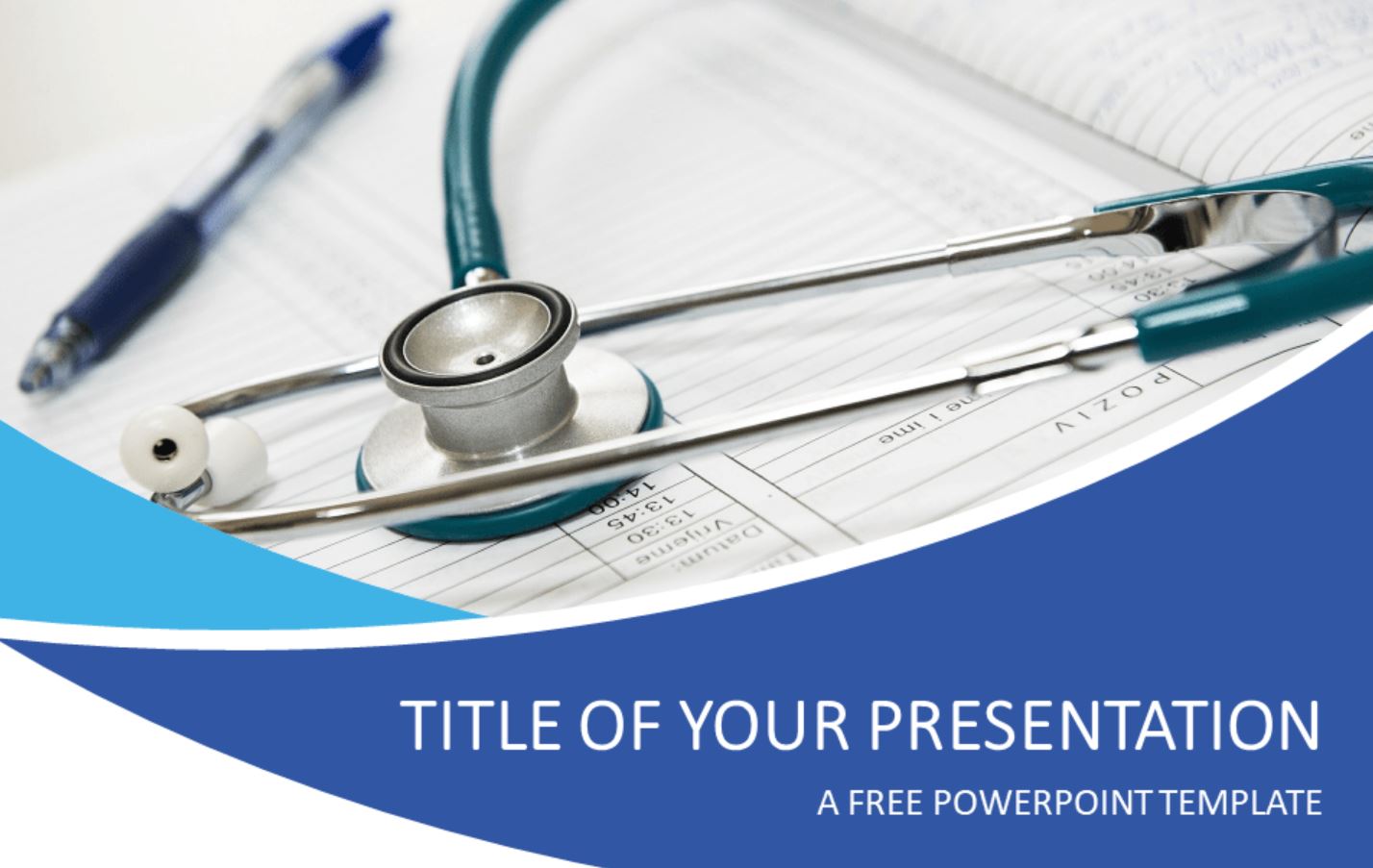 Here we have a clean and simple medical PowerPoint theme that consists of one master slide and four layout slides, with standard and widescreen size format options. It can be used for any healthcare related project, and is available as a free download from PresentationGo.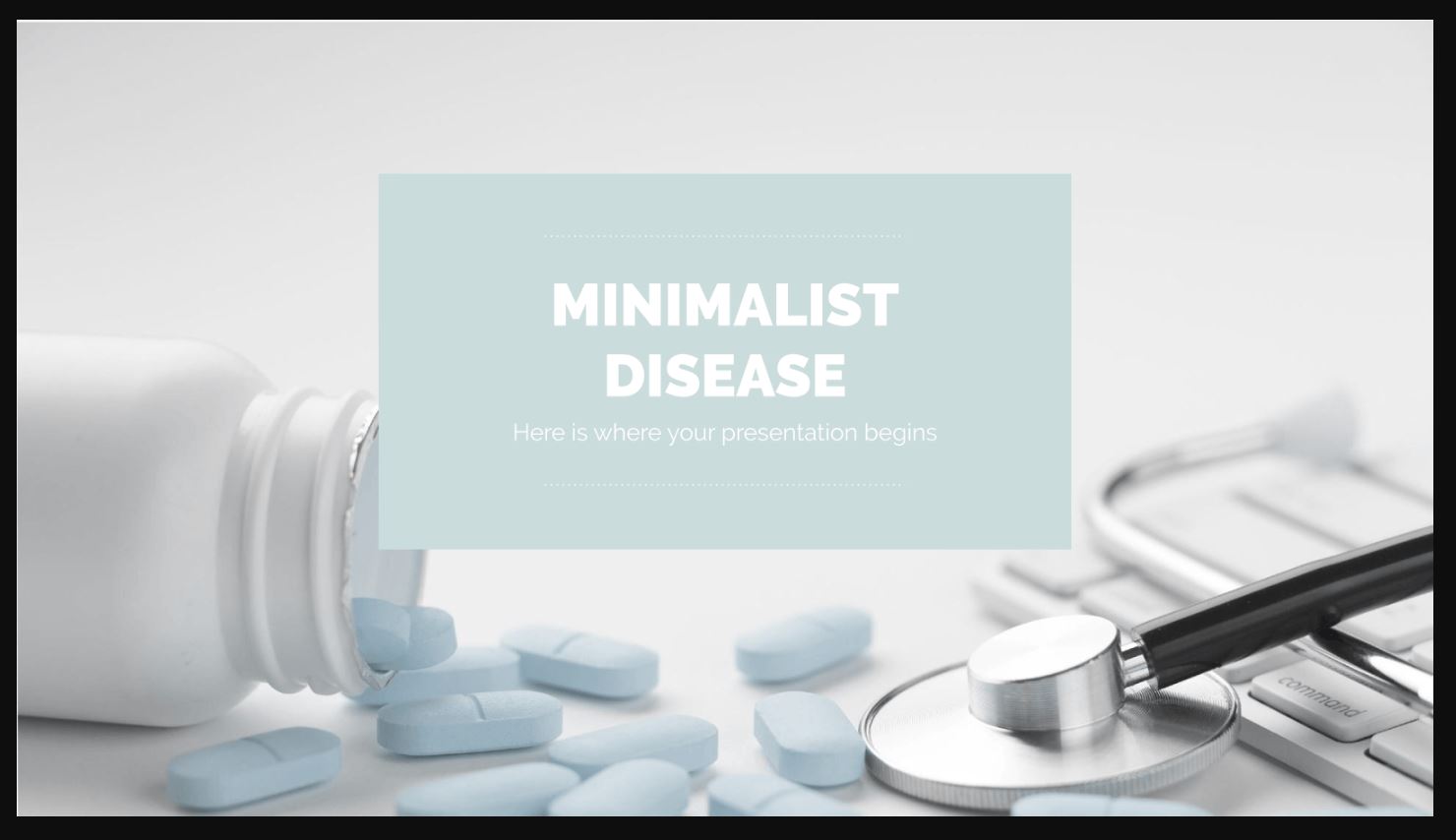 Next up is this free download of a PPT template for medical uses from SlidesGo. It features 29 different slides to impress your audience, each offering a minimalist design with a gentle muted color scheme, plus a range of easy to edit graphics and maps, and more than 1000 vector icons.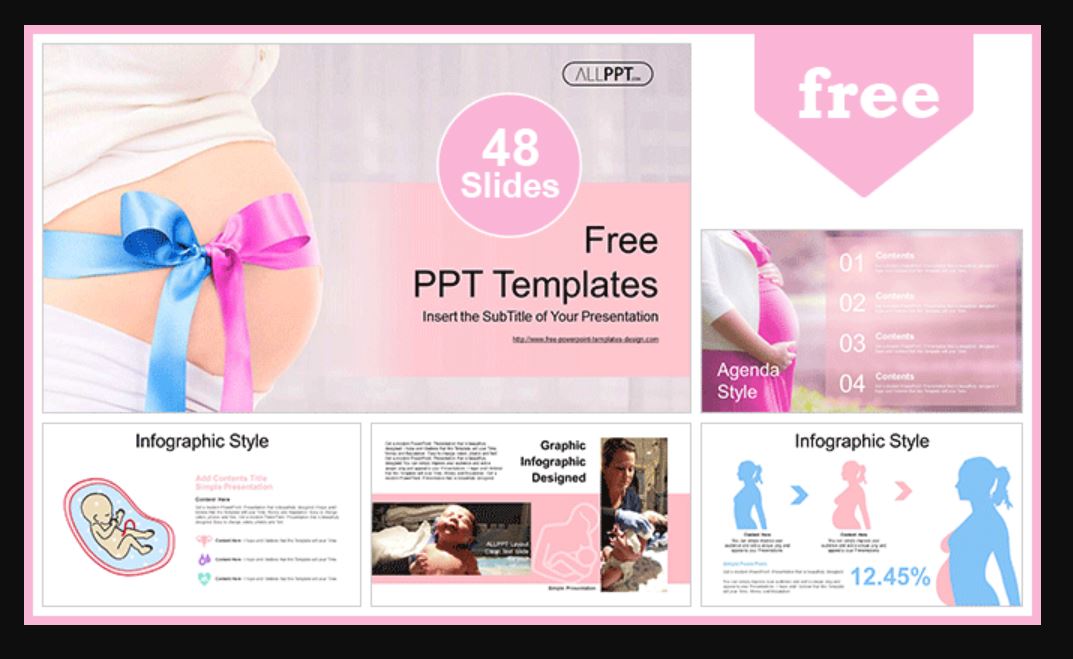 If you're creating a presentation for the subject of maternity and childbirth, this fully customizable template of 48 unique slides will save you heaps of time! It includes a variety of relevant graphics and icons, plus a soft color scheme that's perfect for the subject matter. It's available for free from Free PowerPoint Templates Design.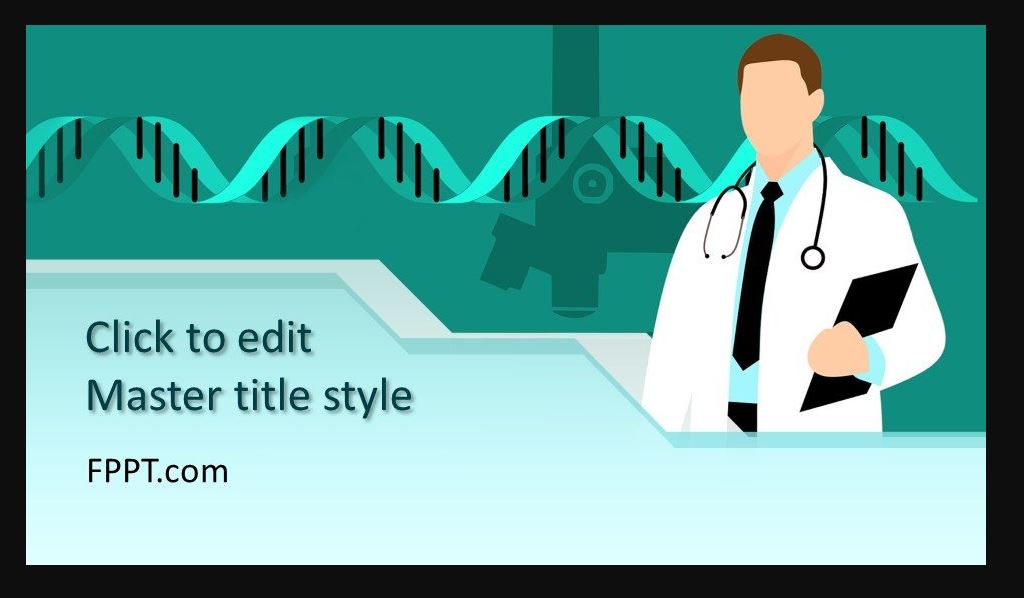 Our last PowerPoint template is available as a free download from Free PowerPoint Templates, and features cartoon illustrations of medical elements such as DNA and a physician. It's ideal if you want a template for a short, basic presentation.
And there you have it, a range of the very best healthcare and medical PowerPoint presentation templates for 2020, ensuring that your project will be delivered in a professional and engaging manner, with a set of modern and interesting slides to back up your amazing content!