20+ Best Business Plan PowerPoint (PPT) Templates
So you're starting your own business, and one of the many steps in your exciting journey is putting together a business plan, which you'll then be presenting to investors, clients, lenders, and other stakeholders. Sounds daunting, right? Wouldn't it be great if you didn't have to worry about putting together an incredible presentation from scratch, and could simply use your time to focus on the stuff that matters?
Your wish is our command – we've curated a list of the best free and premium business plan templates for PowerPoint, all available for instant download, and all fully customizable in PowerPoint with no technical design knowledge required! Simply choose your favorite design and then replace the content with your own, and boom – a stunning business plan presentation, ready to go.
Let's take a look at the business plan presentation templates we've chosen for you.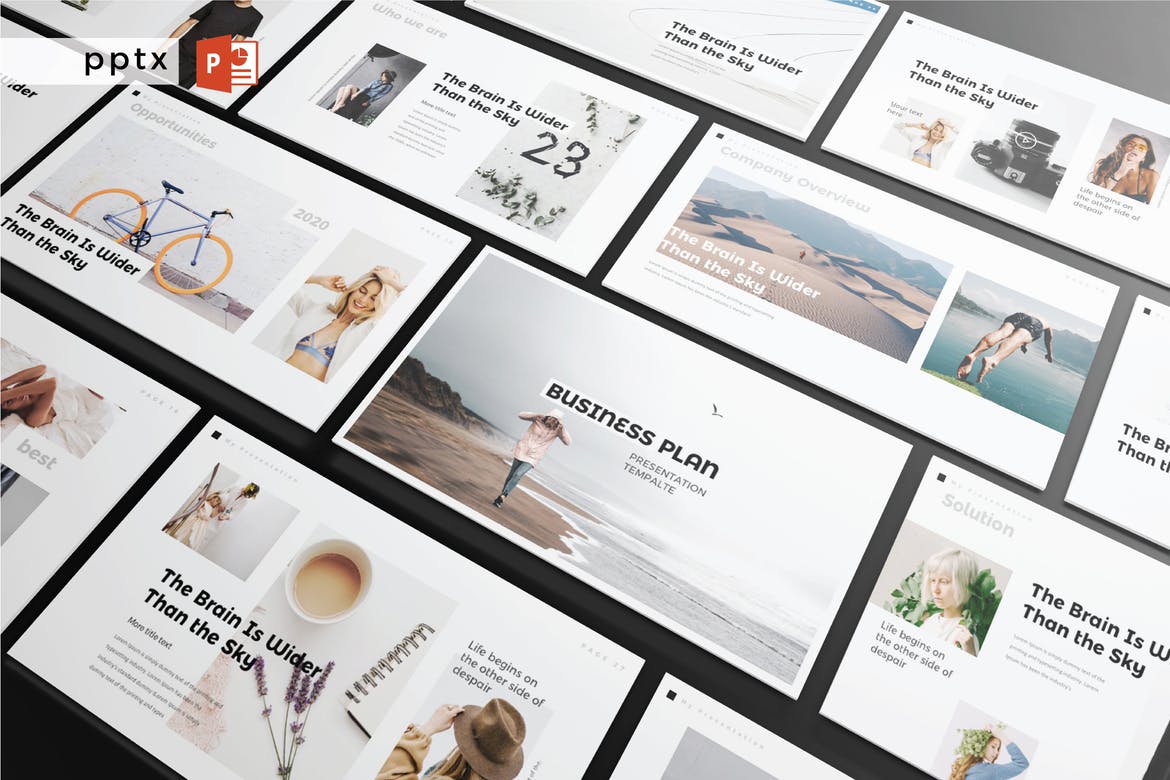 The first in our premium selection of business plan PowerPoint templates is this modern, multipurpose option that's fully editable, easy to customize, and comes with a total of 150 slides to choose from, including five different color schemes and a clean, minimal design.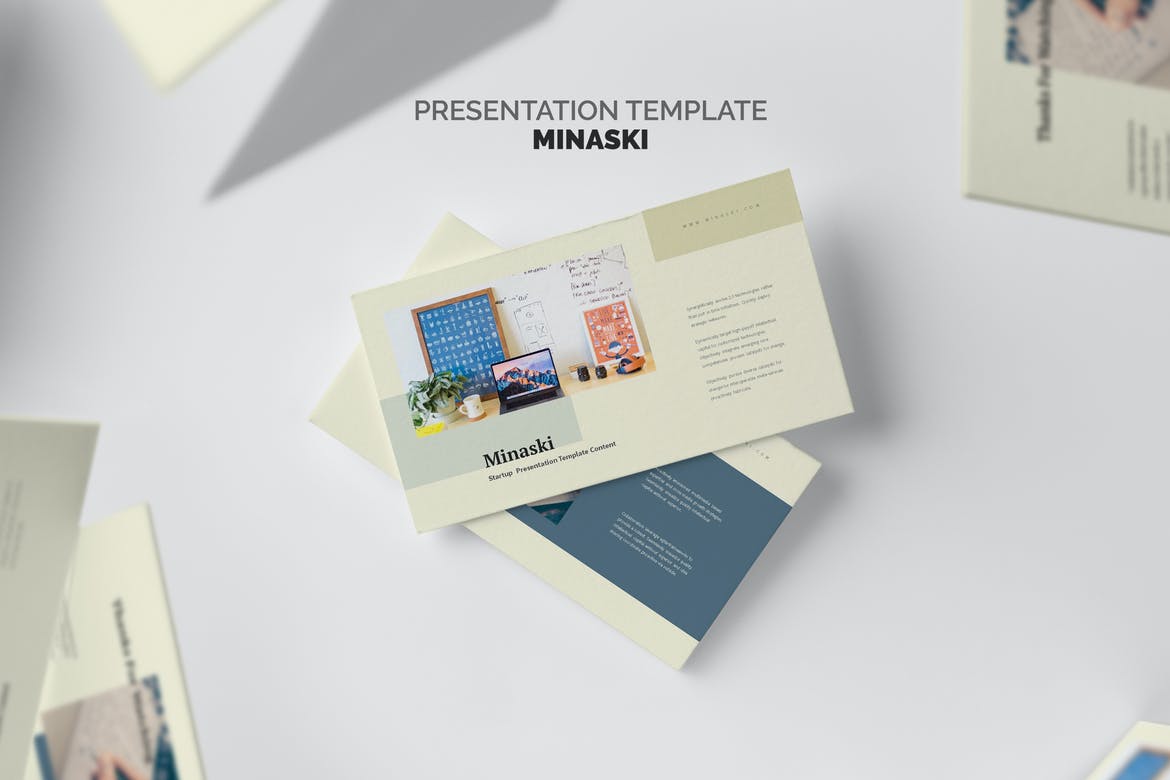 Next up is Minaski, a beautifully crafted business plan template for PowerPoint that's been specifically designed for startup companies to use for their business plan presentation. It includes 100 unique slides with two color variations, and image placeholders with drag and drop functionality for easy editing.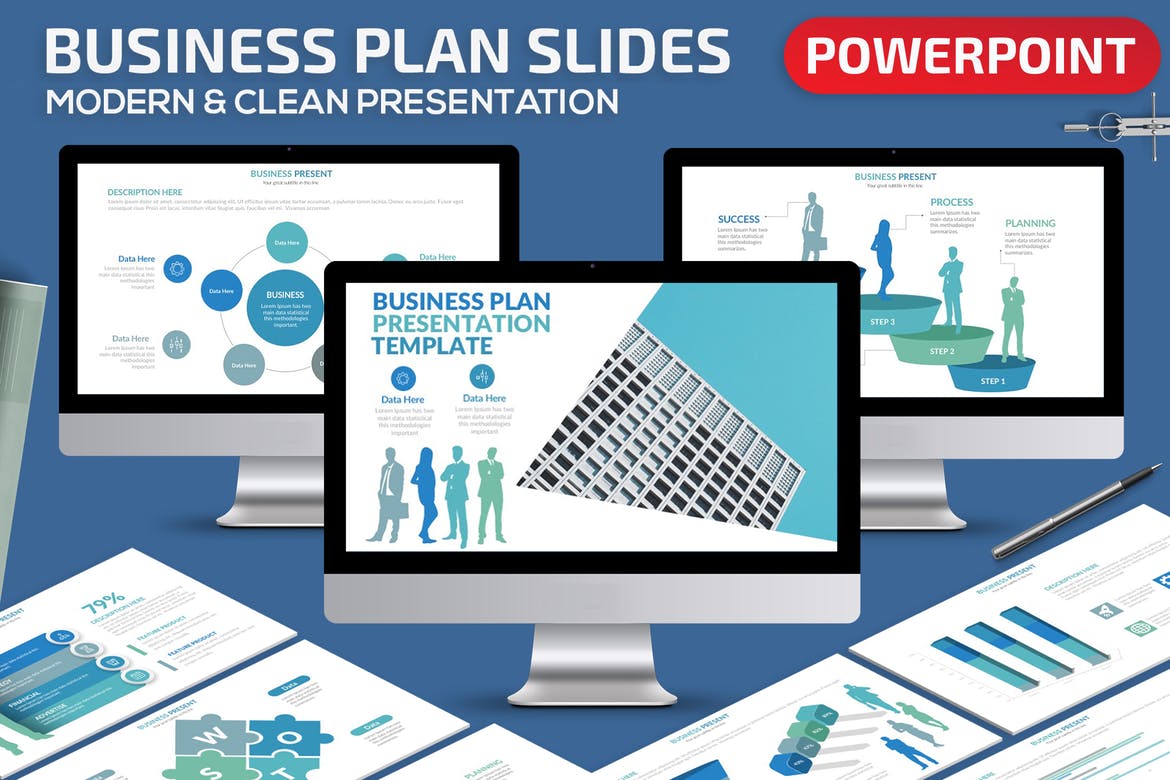 If you're looking for a simple, easy to edit base for your business plan PowerPoint presentation, consider this template of basic slides featuring clean, modern design elements, easy to use customization options, and a range of icons, fonts, and animations to help you add a bit of interest.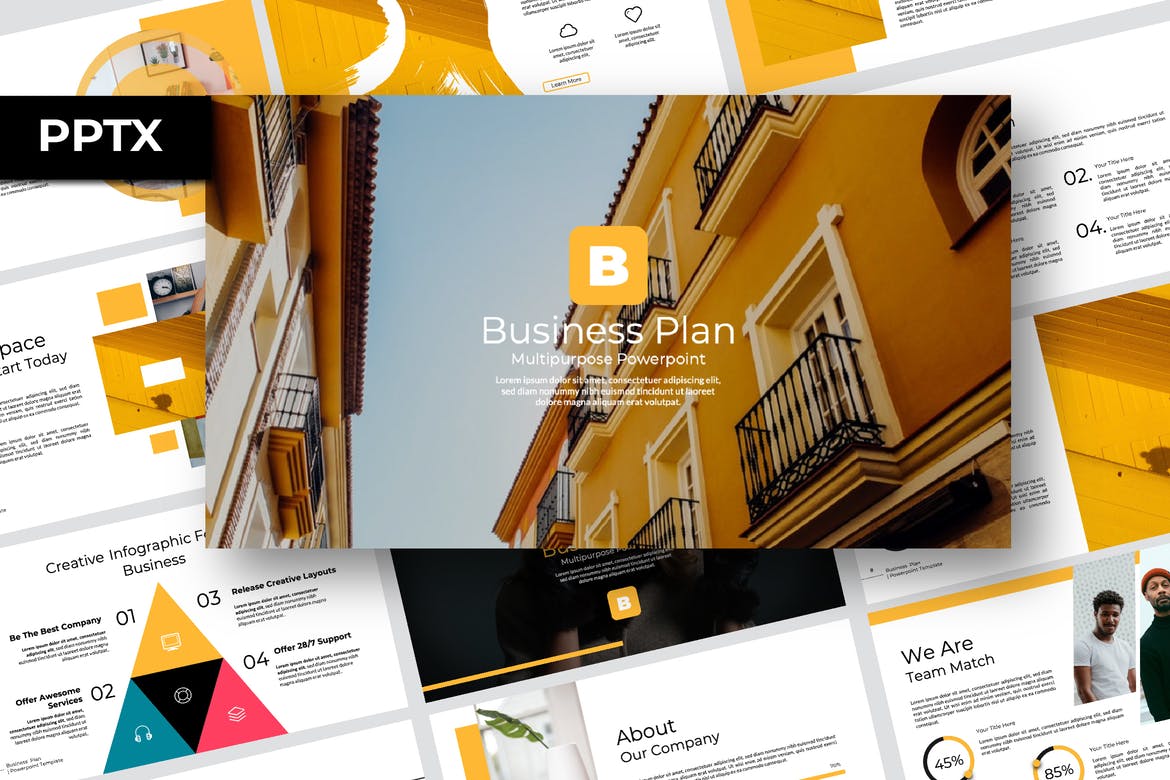 Here we have an ultra-modern and professional-looking set of slides that are super easy to customize and offer a clean, creative aesthetic with a strong focus on typography and usability, plus a range of prebuilt slide layouts. It's a great business plan PPT for any product or business idea.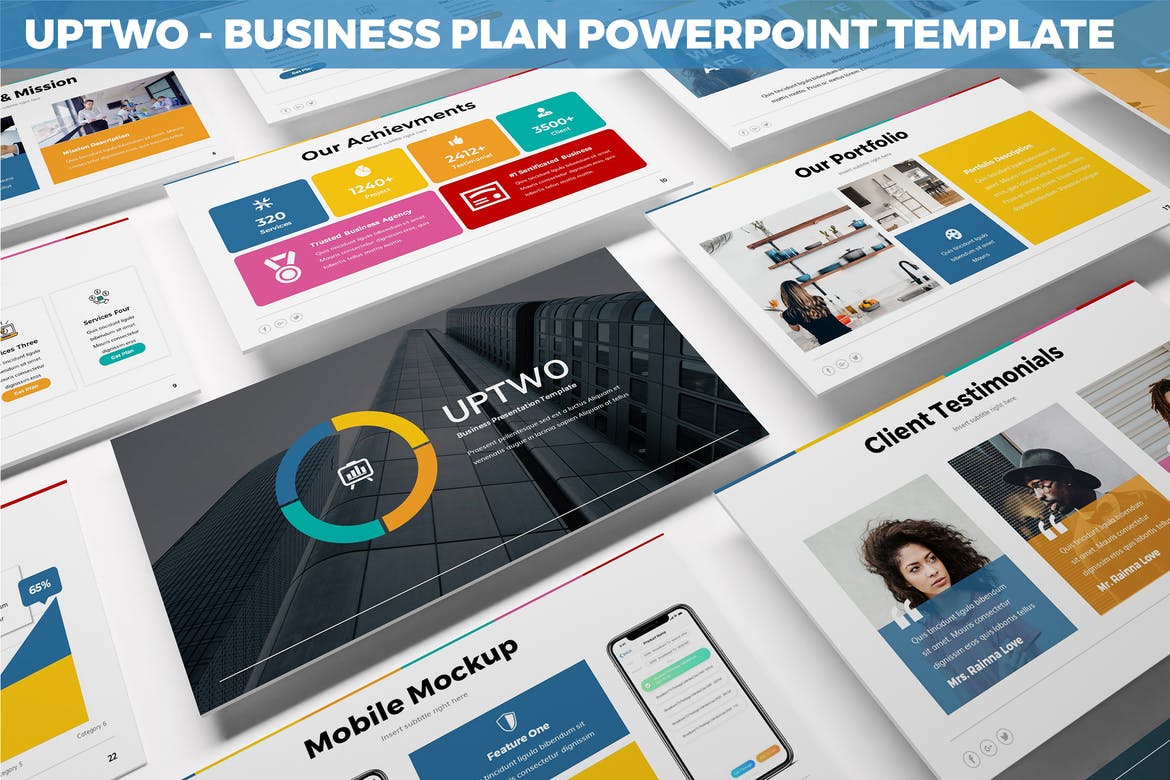 Looking for colorful, eye-catching business plan PPT examples? This modern and engaging option is a brilliant choice, and offers three premade color themes, dark and light backgrounds, widescreen and standard sizing formats, animation settings, and drag and drop picture placeholders, making it super easy to adapt for your own needs.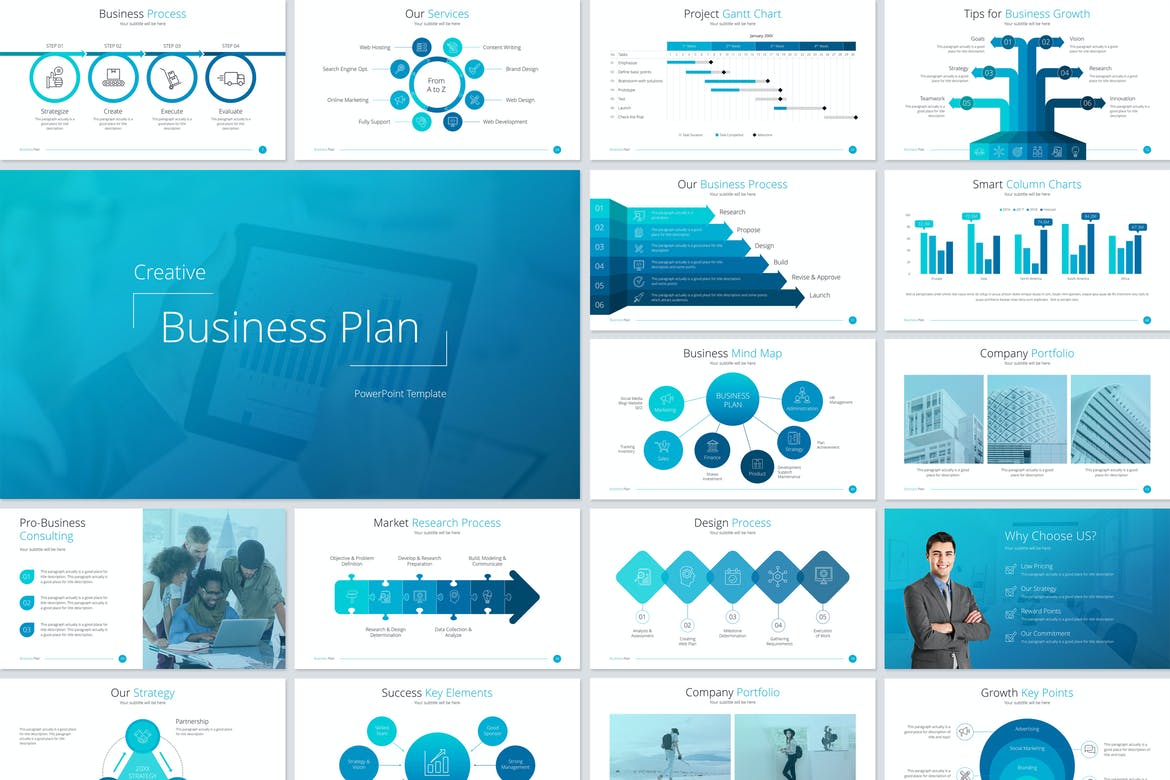 This highly professional and creative PowerPoint template has been designed based on real-life business plans and includes all of the slides you'd need when documenting your startup or company plan. It comes with an incredible total of 700 slides, including 10 color variations and a library of 4000 vector icons to help you customize.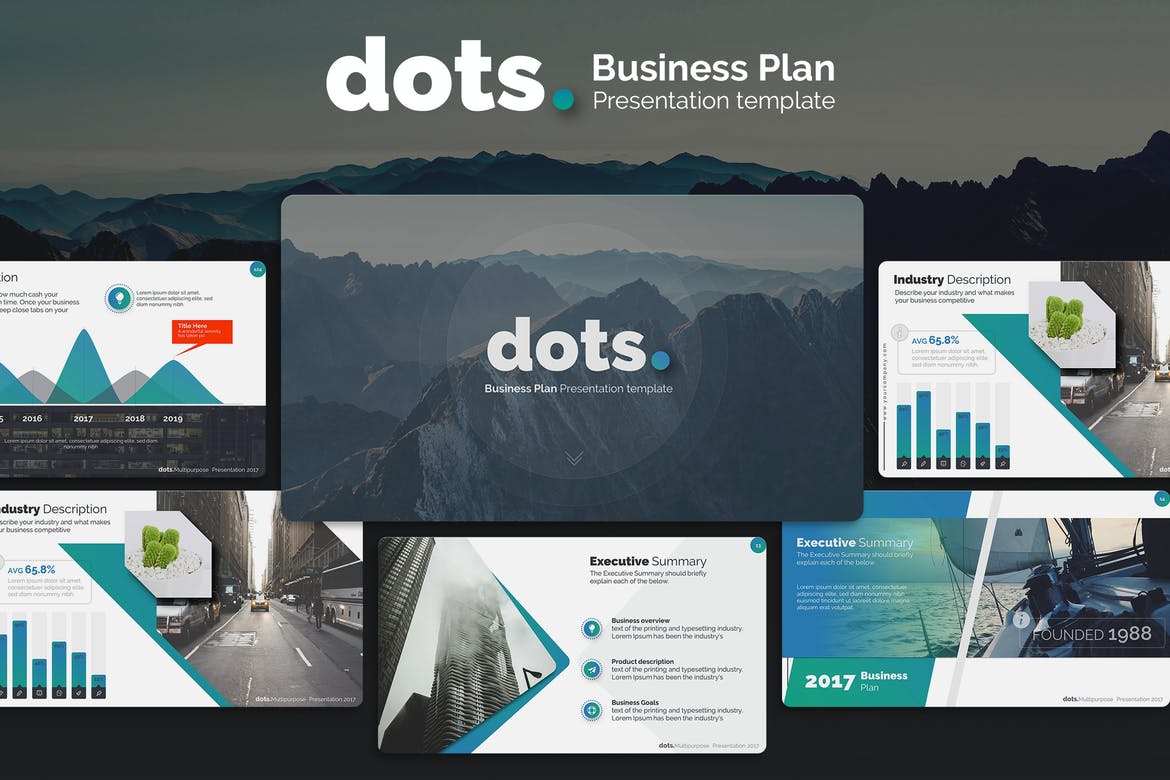 The Dots business plan template PowerPoint is a great choice for any kind of modern business. It comes with 250 unique slides, 20 premade color schemes, light and dark backgrounds, and a comprehensive range of purpose-built layouts, as well as fully editable graphics and drag and drop images.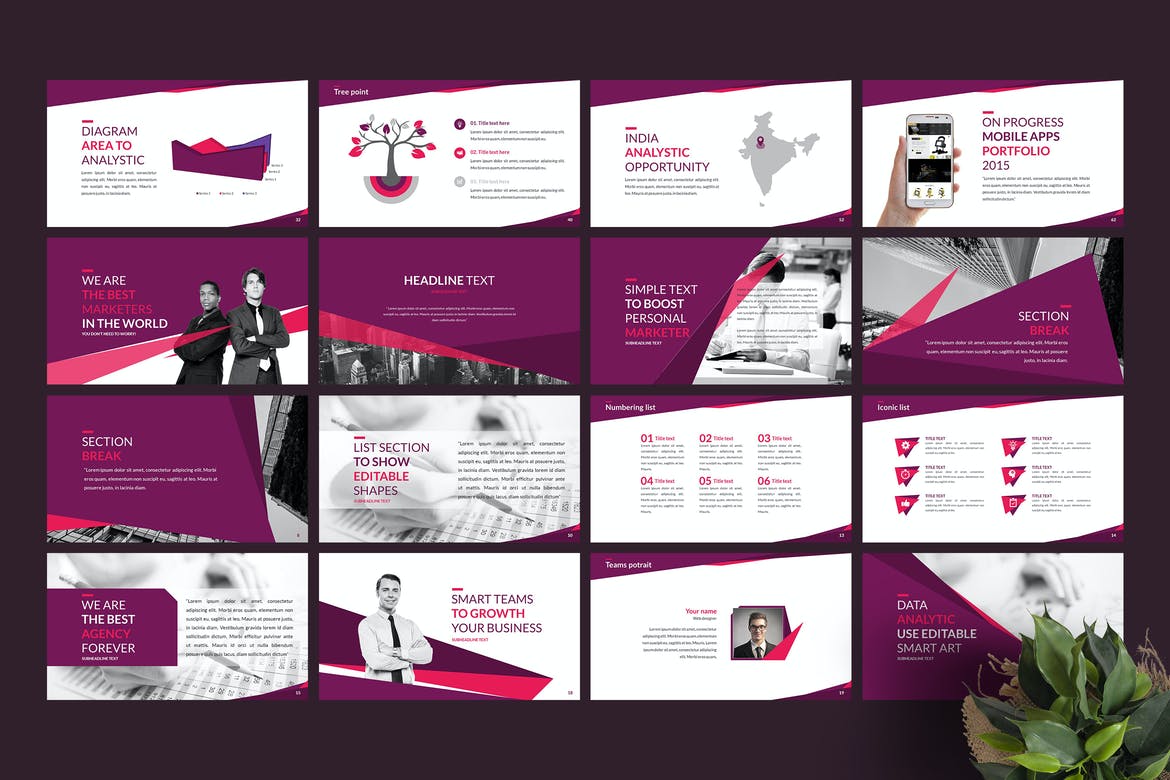 One of the most versatile business plan PPT examples, our next template features 30 unique slides in a high definition 16:9 aspect ratio format, with free fonts and icons and a range of customization options to help you add your own personal touch. It also includes a range of useful layouts and slide styles.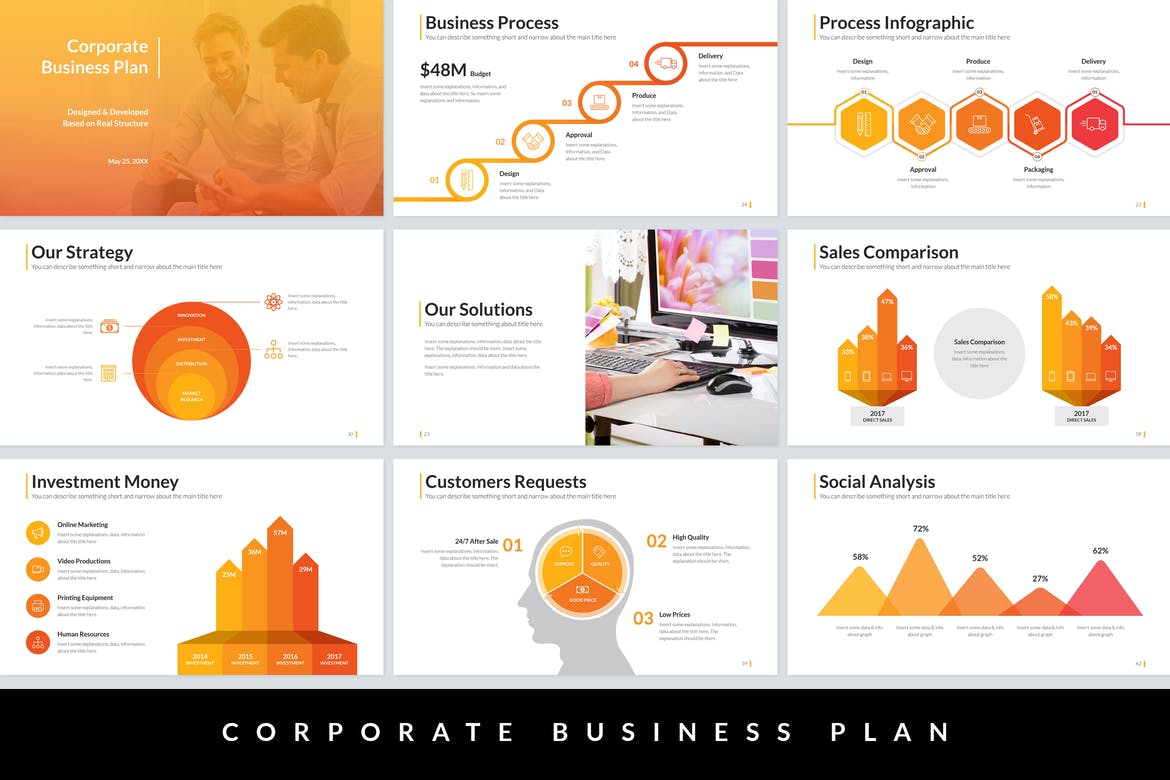 Looking for a business plan PowerPoint that's suitable for a corporate presentation? This template is perfect – it comes with a huge range of 350 purpose-built slides, offering 5 color schemes to choose from and a variety of slide layouts that are all ready for you to populate with your own text and images.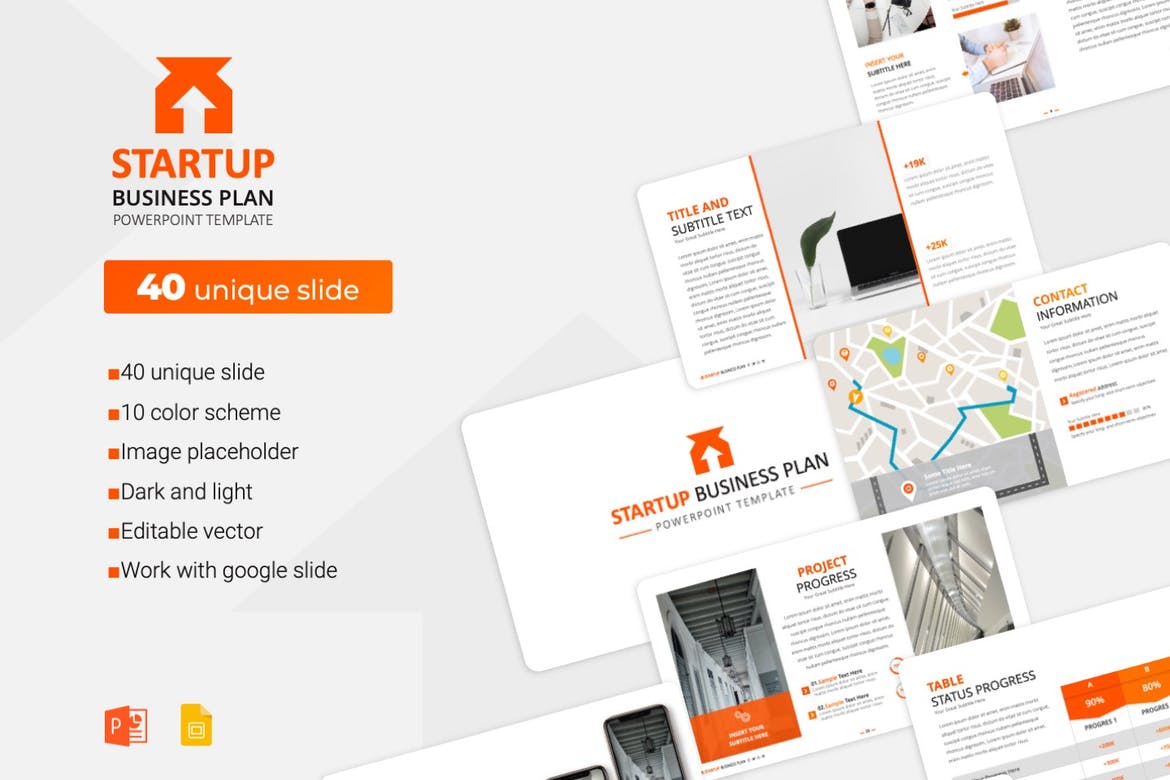 Ideal as a business plan PowerPoint template for a startup company or new business, our next option features 40 unique slides with 10 color schemes, dark and light variations, editable vector graphics, and image placeholders that make customization a breeze.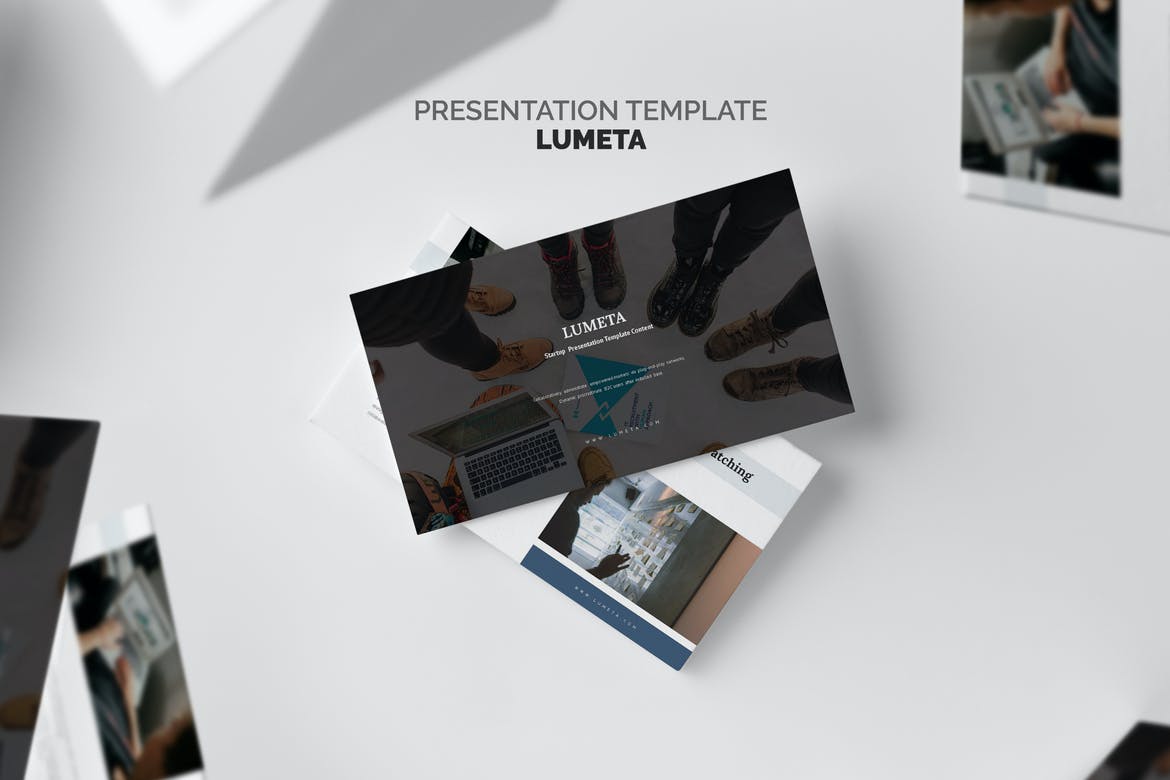 Another to add to your list of amazing startup business plan PPT examples, the Lumeta template is a professionally designed set of 100 unique slides that require little customization and includes a range of high-quality vector graphics and a high definition widescreen format for a polished look.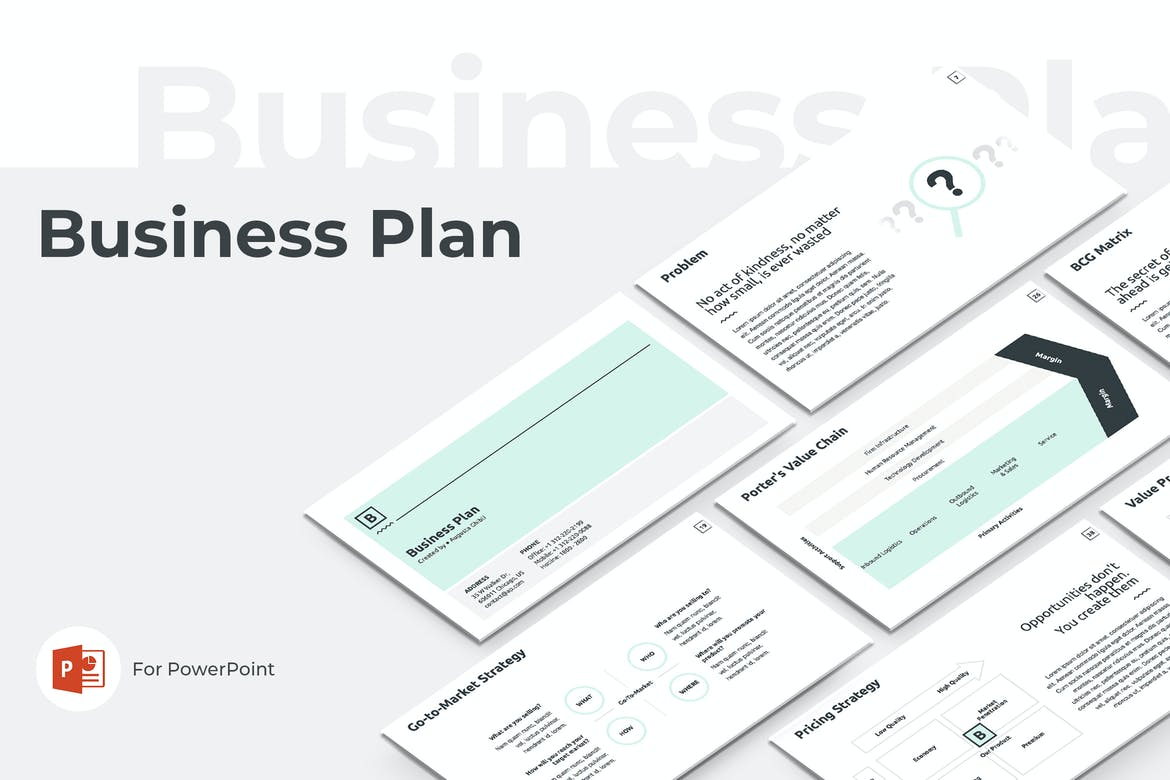 Here we have a great business plan PPT for any product, featuring a clean, simple design with minimal distraction, ensuring that the focus is entirely on your pitch. It includes a comprehensive selection of prebuilt slides that are ideal for putting together a professional and detailed business plan presentation that's sure to impress.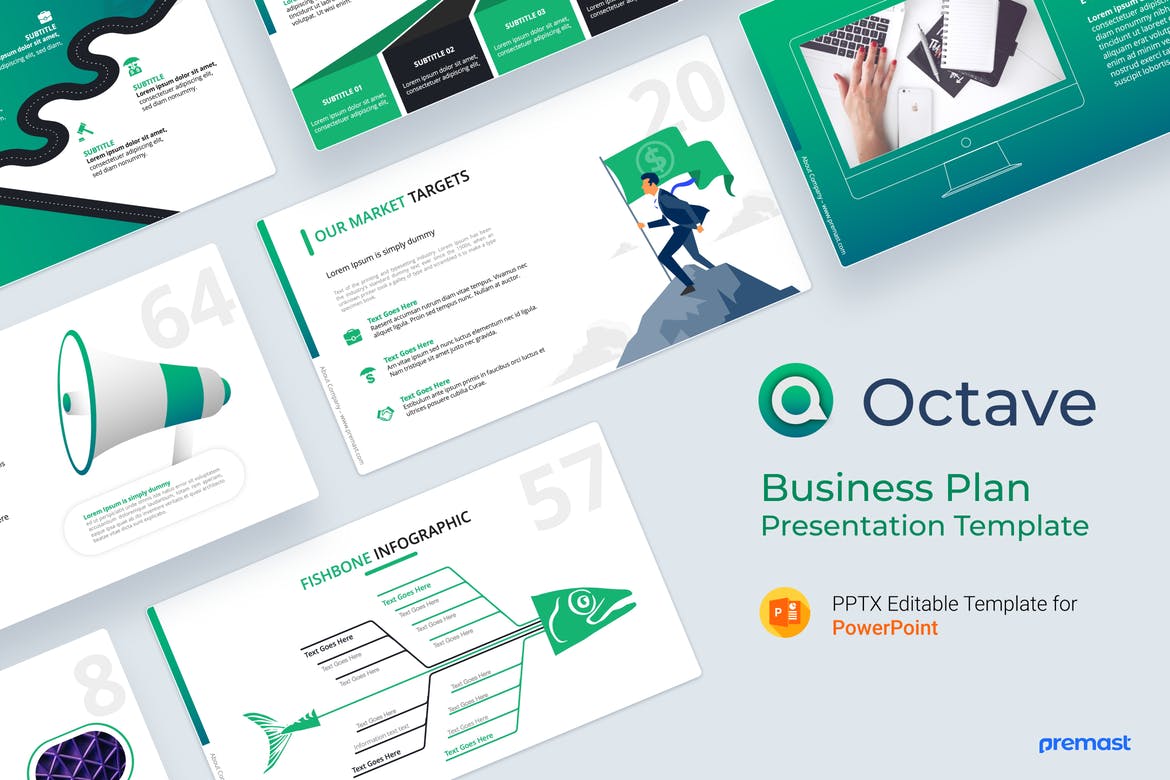 The Octave business plan template for PowerPoint is a 60-slide series of highly functional layouts that will help you create the perfect business plan presentation within any industry. It offers drag and drop images, 10 premade color schemes, and fully editable graphics for complete control over your design.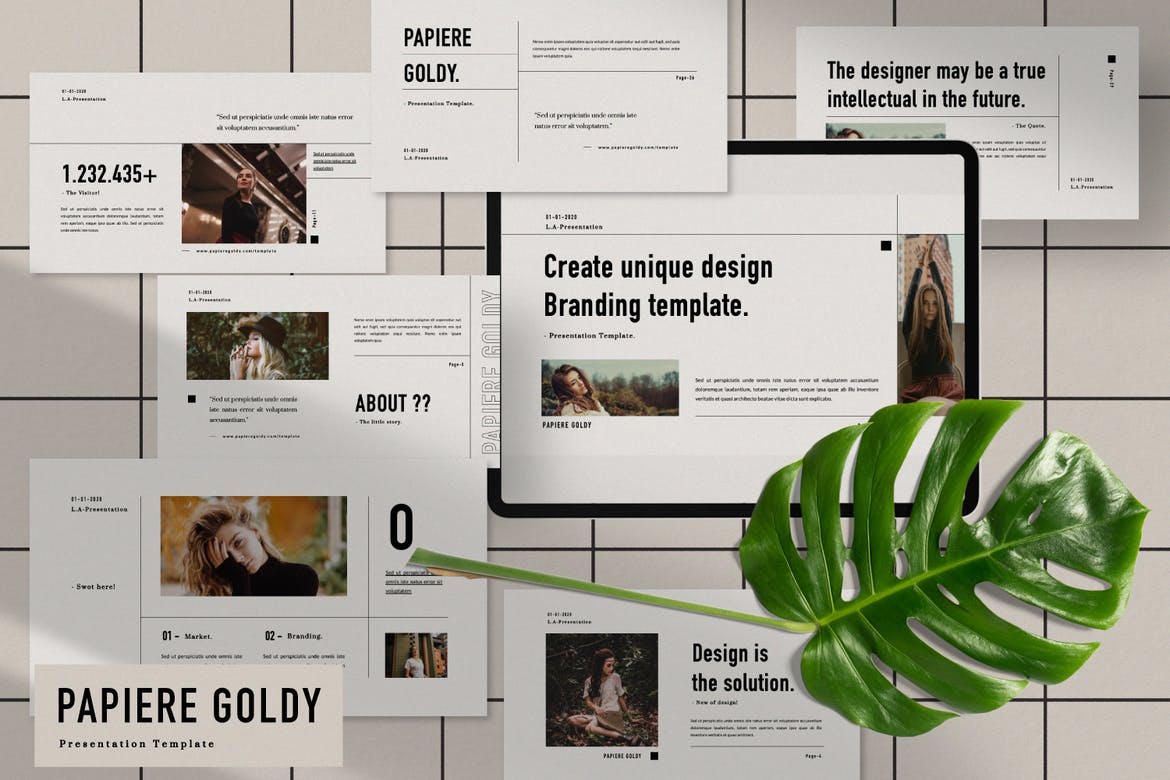 Next up, we have Papiere Goldy, a stylish, minimal template that combines modern, professional design elements with a subtle vintage vibe that's brilliant for presenting a business plan for any creative or offbeat business. It includes 50 unique slides that can all be fully customized.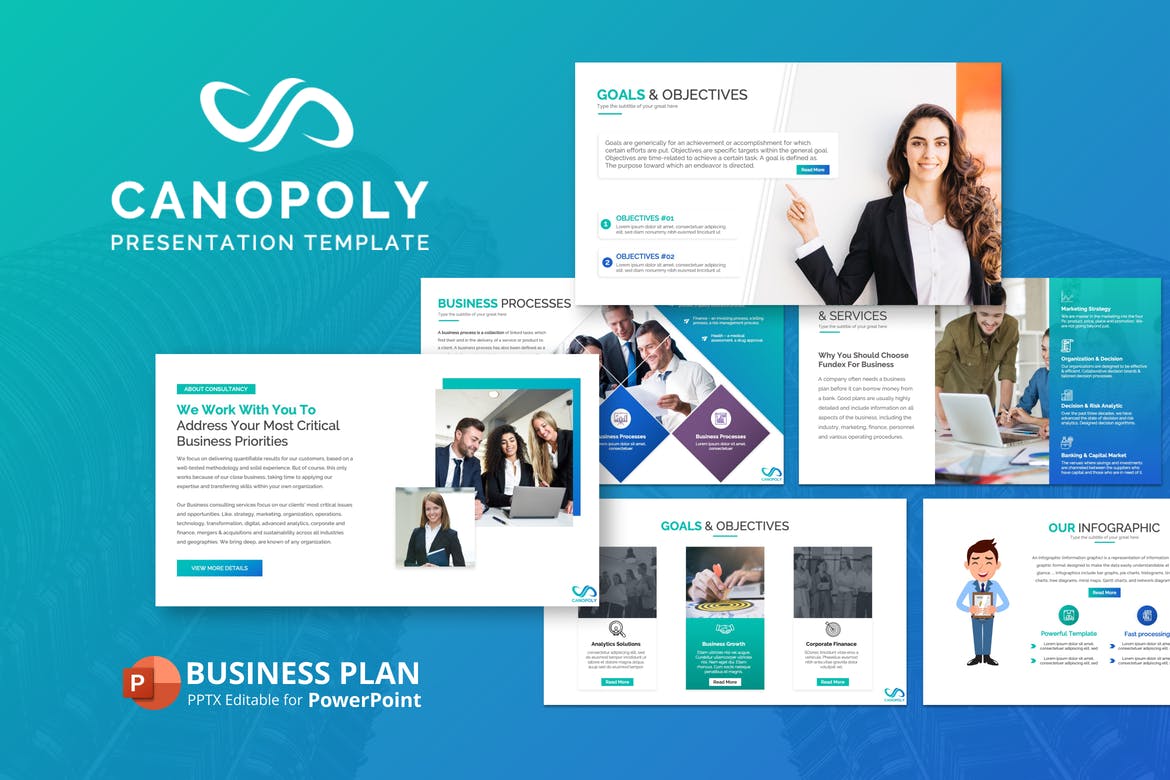 Bright, bold, and ready to impress – that's what the Canopoly business plan PowerPoint template is all about. With 80 different layouts, 15 color schemes, light and dark backgrounds, and free fonts to choose from, it's never been so easy to create a professional-looking business plan presentation.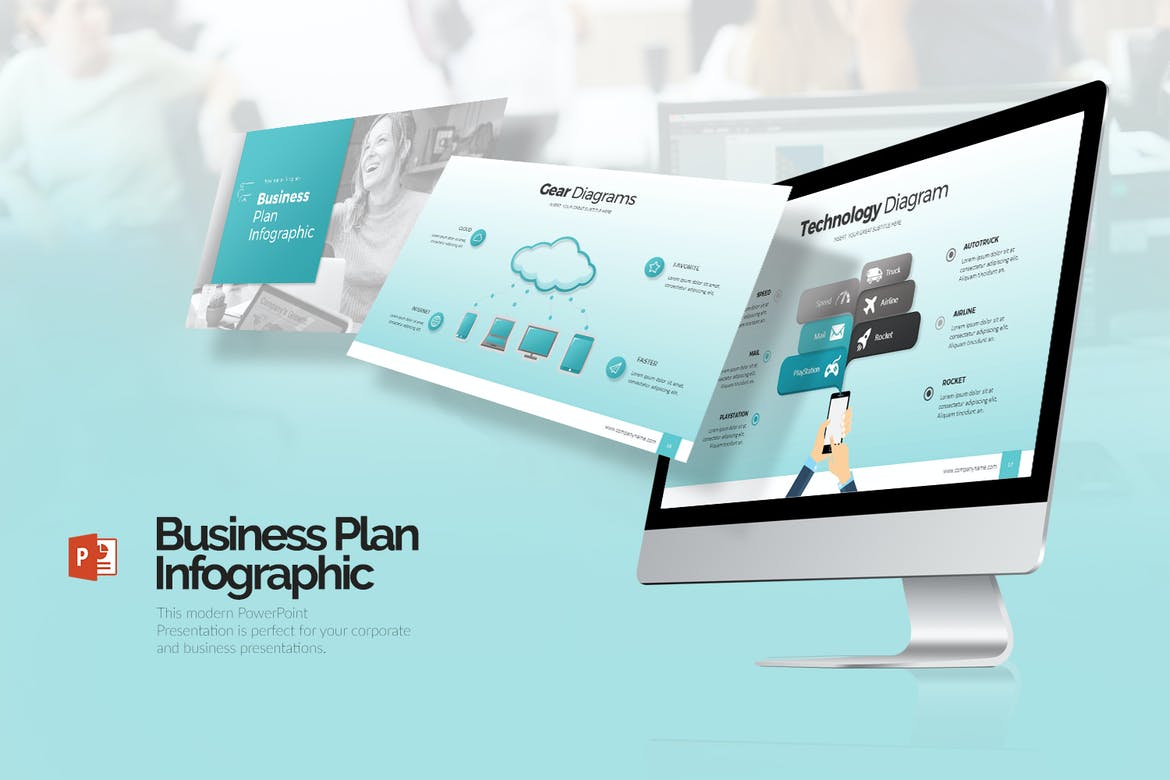 If you want to include infographics in your business plan PowerPoint presentation, consider this impressive template that's super flexible and easy to edit. It offers a total of 400 slides, with vector icons, elements, and maps at your disposal, as well as free fonts and five different color options.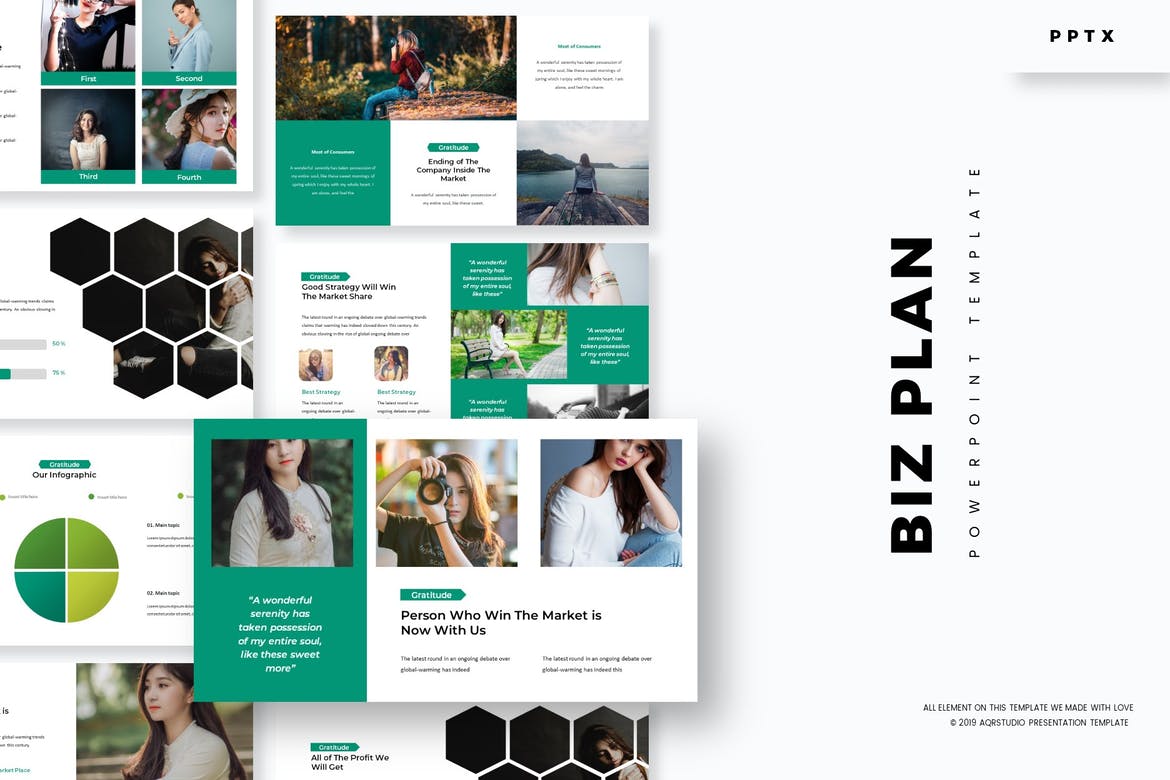 The Biz Plan template is the last premium business plan PowerPoint in our list and offers a total of 150 slides with 5 color variations, section break slides, handcrafted infographics, and pixel perfect illustrations, ideal for new businesses in any industry or sector that are needing to gain traction.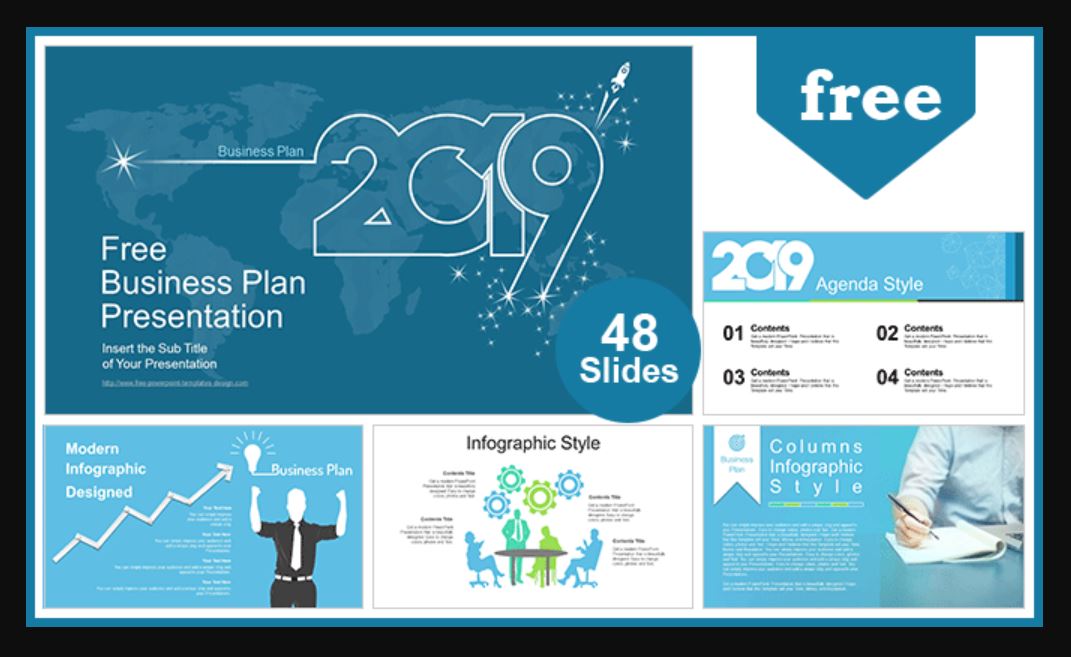 Here we have a business plan template for PowerPoint that offers 48 slides with a bright, colorful design that's ideal for any type of business, and can be customized accordingly. It's available as a free download from Free PowerPoint Templates Design.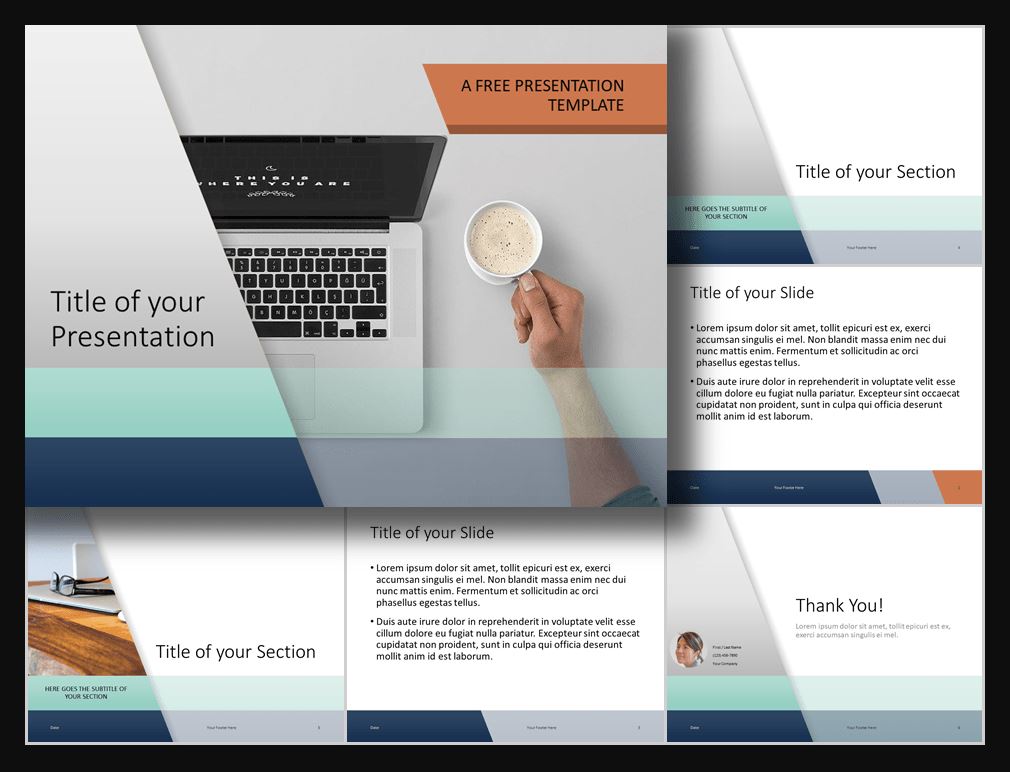 Next up, we have Voonex, a professionally designed business plan template that's incredibly easy to customize, and features a versatile color scheme of blue, grey and white. This template can be downloaded for free from PresentationGO.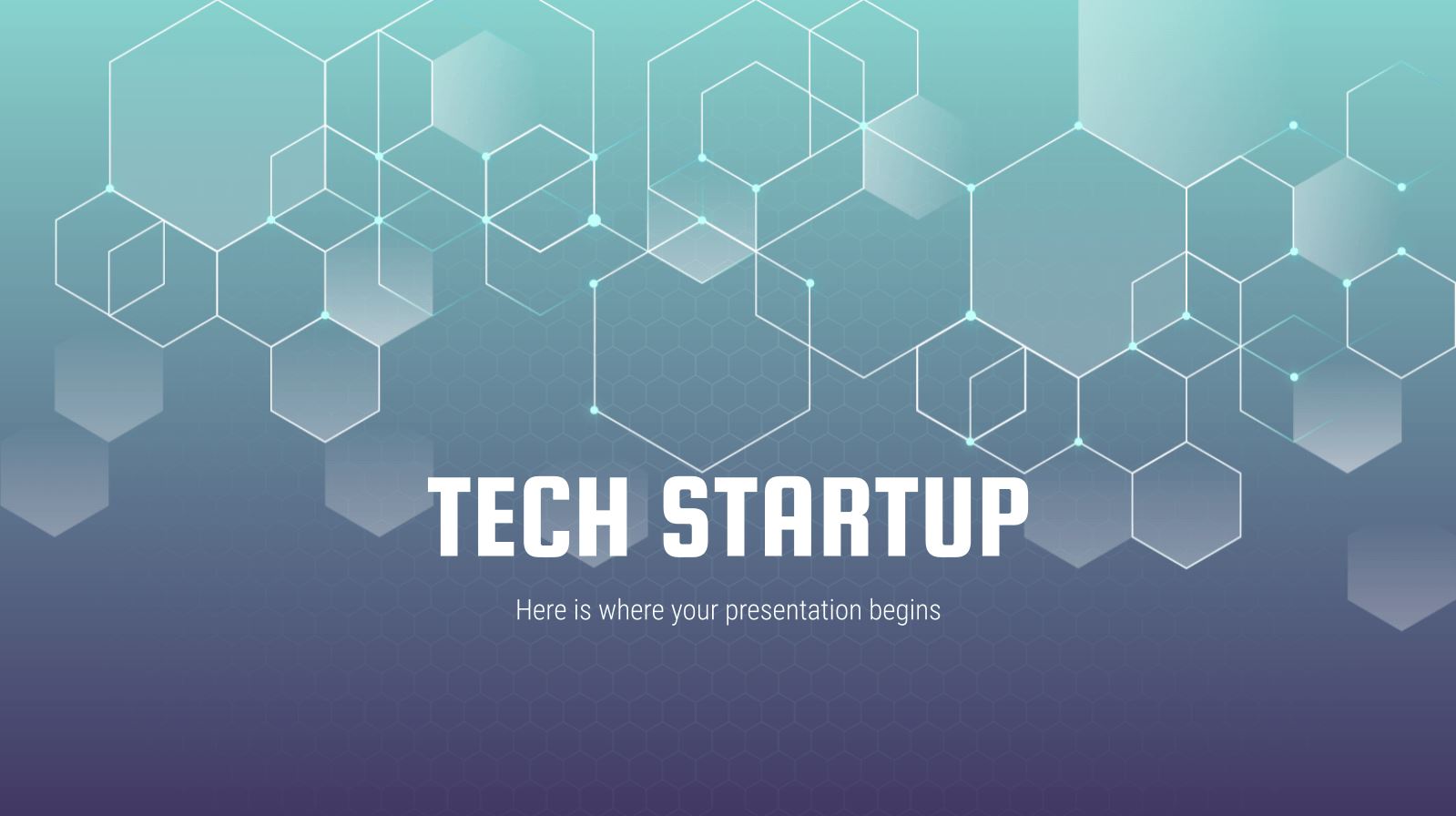 Our last business plan template PowerPoint is a free download from SlidesGo, and as the name suggests, it's perfect for a tech startup. It includes several stunning color schemes and a futuristic, flat design that's ideal for a communications and technology business.
And with that, we've just made your business planning journey slightly easier, by providing a range of free and premium business plan template PowerPoint for you to download and customize straight away, ready for those all-important business plan presentations!
Looking for WordPress hosting? We use Kinsta. They offer world-class WordPress hosting, built to keep your website fast, secure, and always online.