30+ Best WordPress Themes for Non-Profits and Charities (Free & Premium)
In this collection, we're featuring some of the best WordPress themes for nonprofits you can use to create an effective website to promote your organization or charity and educate your audience about your causes at the same time.
Every nonprofit website should contain four important features: A donations page to raise donations, an events page to inform the audience about upcoming charity events, a shop page to sell products to raise funds, and a gallery to feature photos from your events. If you can create a website with all four of these elements, your organization is guaranteed to have a successful online marketing strategy.
We made sure to check for those important features when picking the themes for this collection. We also included a mix of WordPress themes with various design styles and features to find themes suitable for building all kinds of charity, NGO, and nonprofit websites.
With the help of these themes and our non-profit website tips, you can easily set up a professional website for your own nonprofit or charity organization, no matter big or small. Choose a theme below and get started on building your website.
4 Tips for Making an Effective Non-Profit Website
Making a website for a charity or a non-profit is different from making other types of websites. A non-profit website needs to look more heart-warming and passionate to make them more effective. These tips will help you make such a website.
1. Use Visuals to Make an Emotional Connection
Videos and images are the most effective mediums of evoking emotions and making powerful emotional connections with an audience. Use images to your advantage to bring out the emotional side of your audience and to show why your cause is important.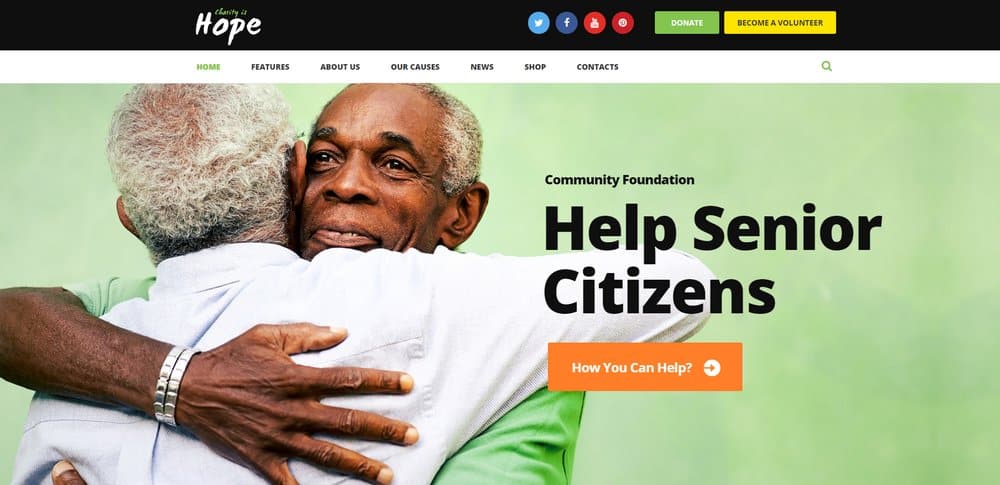 Pick a WordPress theme that features a content design focused on visuals. Use image carousels, image galleries, and even video backgrounds to promote your charity and organization.
2. Showcase Your Mission and Goals
The main purpose of a non-profit or charity website is to educate the audience on the mission behind the organization and why they should care to help. Create a separate page on your website to explain your mission and the goals you want to achieve in detail.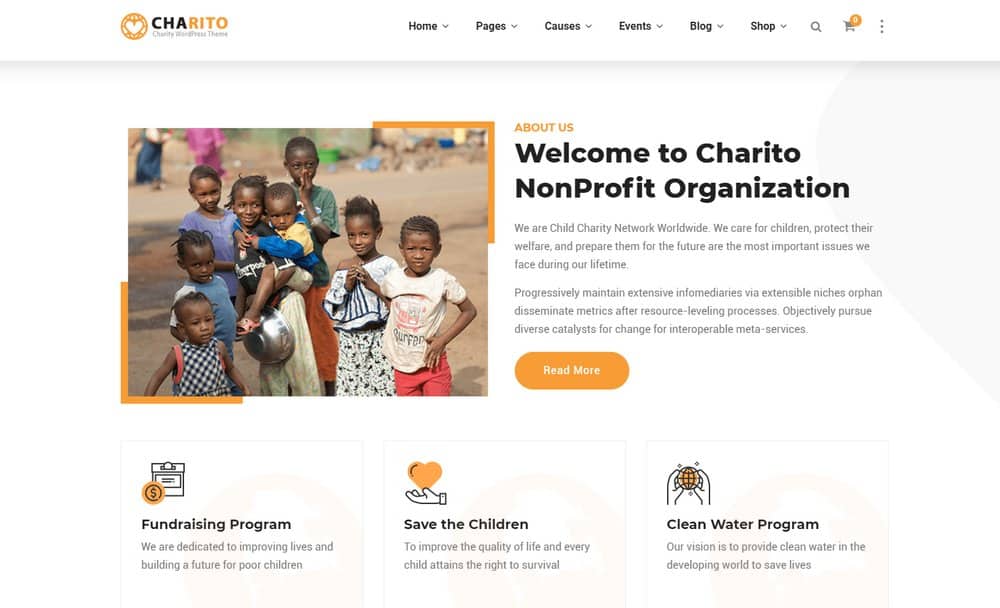 Many WordPress themes designed for non-profit websites come with page layouts designed specifically for showcasing the mission and describing the organization's history with timelines and more.
3. Add a Donations Page
You can also accept donations directly from your website. Especially when using WordPress, you'll be able to easily setup a donations page using a free plugin like GiveWP to process donations.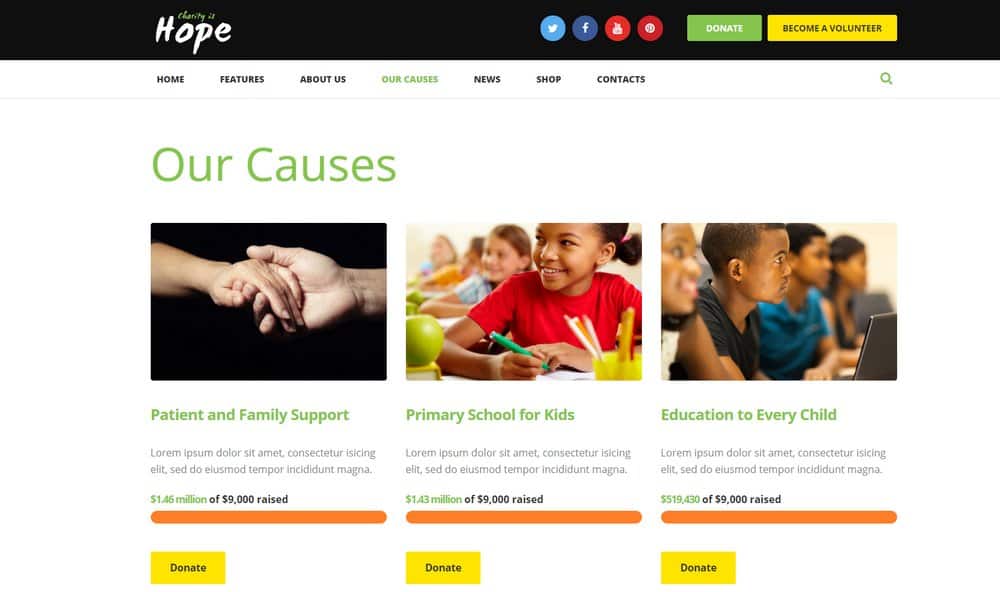 Most premium WordPress themes for non-profits also feature built-in systems for accepting donations as well as creating fundraising campaigns.
4. Setup an Online Shop
Thanks to free eCommerce plugins such as WooComerce, you can easily setup a shop on your non-profit website to sell merchandise to raise more funds for your organization.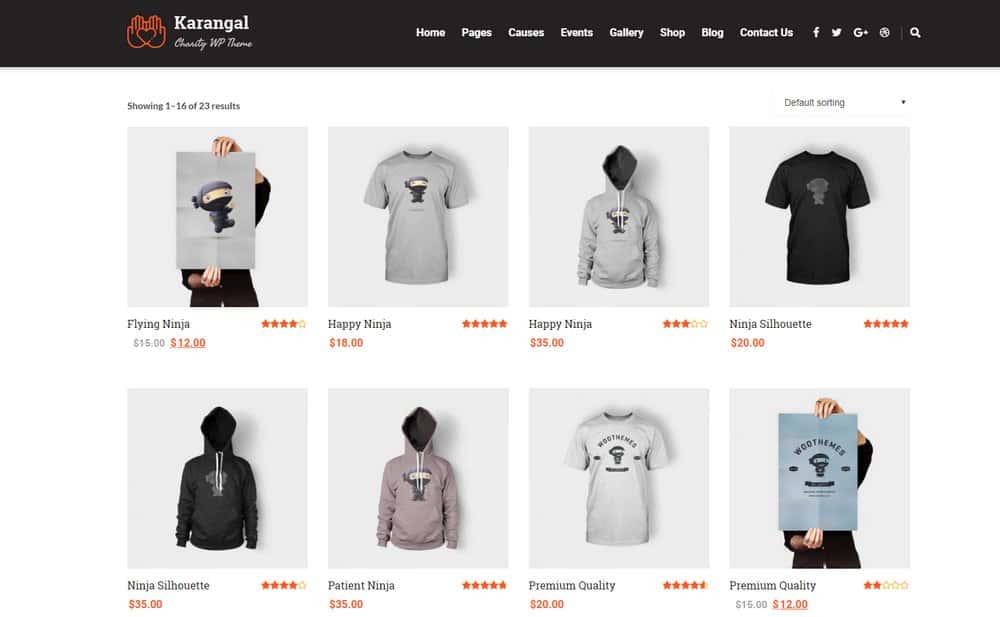 Be sure to look for a WordPress theme that supports WooCommerce and comes with design layouts for shop and checkout pages.