How To Monetize A WordPress Blog: 6 Best Ways & Ad Networks
So you've been developing your blog for months, it's generating a steady stream of traffic, and you're finally ready to earn money from your blog.
But which method should you use to monetize a WordPress blog? If you're not sure where to start, we'll help you figure things out.
In this post, we look at some of the best options for monetizing a WordPress website. We also found a few decent ad networks you can join to run ads on your site as well.
Without further ado, let's dive in.
Get everything you need to build your next website with one simple subscription. From $16 per month, get unlimited access to nearly 2 million WordPress themes, web templates, fonts, graphics, and photos.
Is Your Blog Ready To Be Monetized?
There's no point monetizing a website if it doesn't have an audience or generate enough traffic.
Before you explore monetization options, look into your website traffic stats to see whether it has a consistent stream of traffic.
While you can start monetizing your site from day one, you won't generate any revenue until enough people come to visit your site.
For example, you need your blog to generate at least 10,000 visits a month before you attempt to run ads with an ad network like AdSense.
But, if you plan on selling a product, like an eBook, you can start whenever you want. However, you'll still need to generate more traffic to sell more copies.
We recommend that you wait until your site generates at least 1,000 visitors per month before considering any type of monetization.
How Much Money Can You Earn From A Blog?
The amount of money you earn from a WordPress blog entirely depends on the amount of traffic your site generates and the monetization methods you use.
Most bloggers use a mix of a few different monetization methods to make the most of their websites. Like using AdSense while selling an eBook and promoting affiliate products at the same time.
Using such methods, bloggers earn somewhere between $200 a month to over $10,000 a month, according to this big list of blog income reports.
And, over time, you could even earn around $1 million dollars a year, just like how Adam Enfroy does with his blog.
Best Ways To Monetize WordPress Sites
As we mentioned earlier, there are a few different methods you can use to monetize your blog. You can pick one or use multiple methods to monetize your website.
Sell Digital Products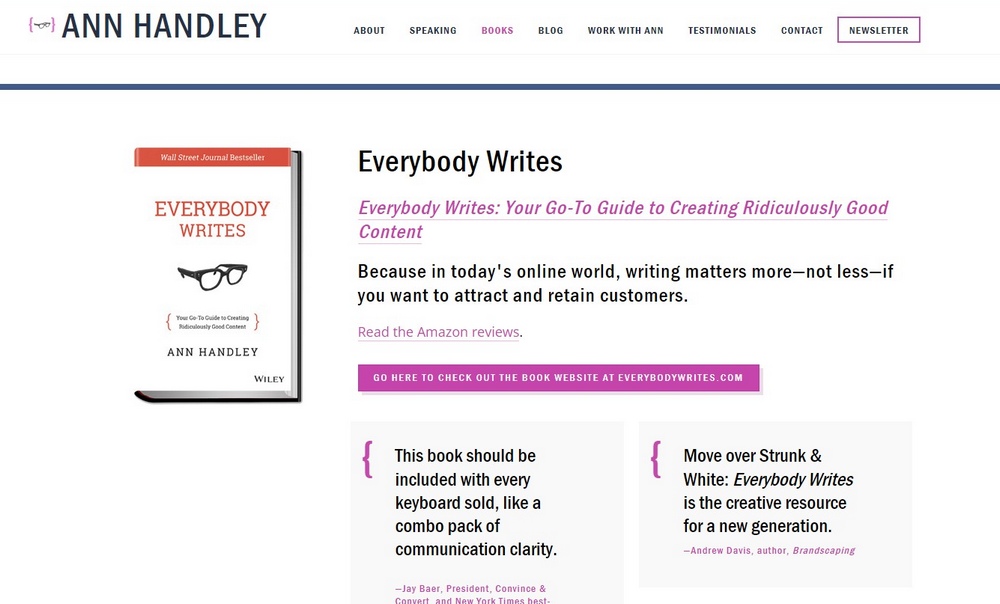 This is arguably the most effective way to monetize a blog. Especially since it doesn't involve a monetary investment or a monthly traffic requirement.
If your blog is fairly new, you can monetize it by selling a digital product like an eBook. If you have experience and knowledge in a specific field, you can share that experience as a PDF book and sell it directly to your blog audience and avoid having to deal with competition on platforms like Amazon.
Once you establish authority as a professional blogger, you can start selling other products like an online course or a coaching program.
Promote Affiliate Products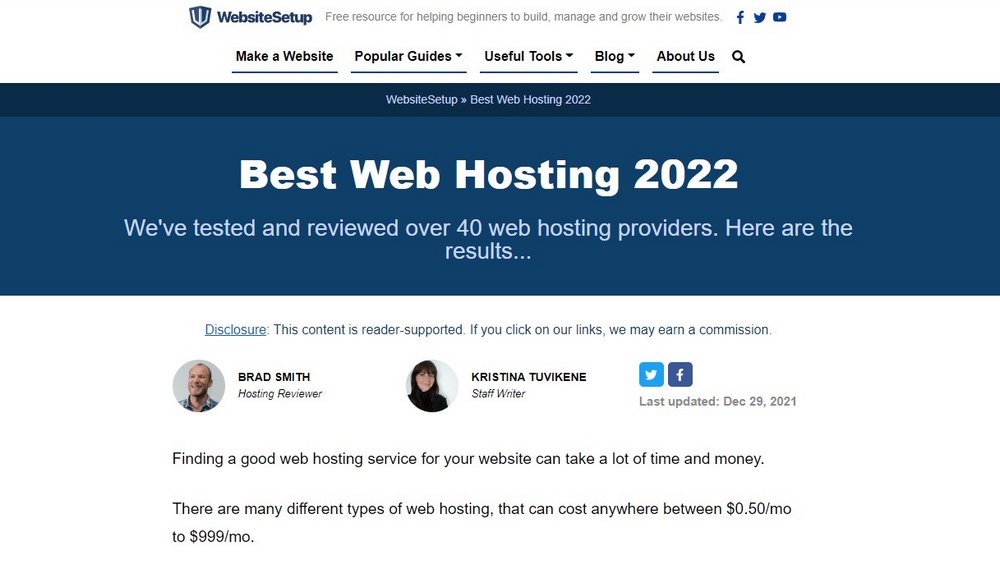 If you don't have the time or the experience to create and sell your own digital products, the next best thing is to sell products made by others.
This is called affiliate marketing. You join an affiliate network, find products that are relevant to your blog, and start promoting them on your website using a special tracking link.
Whenever someone comes to your blog, clicks on that affiliate link, and buys the product, you earn a commission.
It's an effortless way to earn money from your blog without any investment. But, you will need an audience that trusts you to be able to sell them a product that someone else made.
There are several affiliate networks you can join to find good products to promote.
Publish Sponsored Articles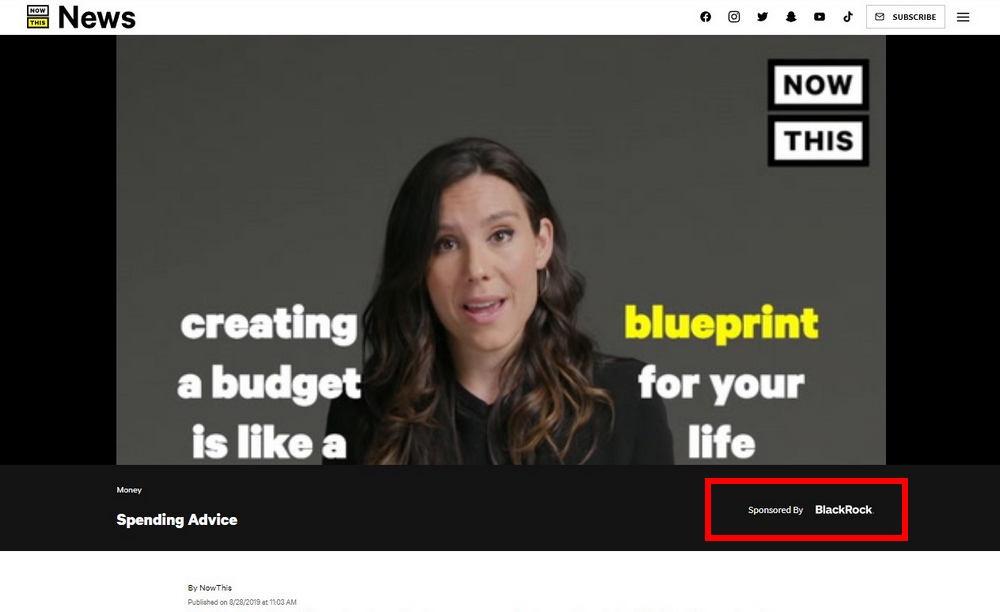 When your blog becomes an authoritative source of information in your niche, brands and businesses will often reach out to you to promote their products on your blog.
They will provide you with free copies of products and even a monetary incentive to write a review about their product or service. This is called publishing a sponsored article.
You can charge somewhere from $100 to $1,000 per sponsored post or even more, depending on the quality and the amount of traffic your blog generates.
Of course, it goes without saying that you need to have a loyal audience or generate lots of traffic to be able to offer sponsored articles.
Offer Members-Only Exclusive Content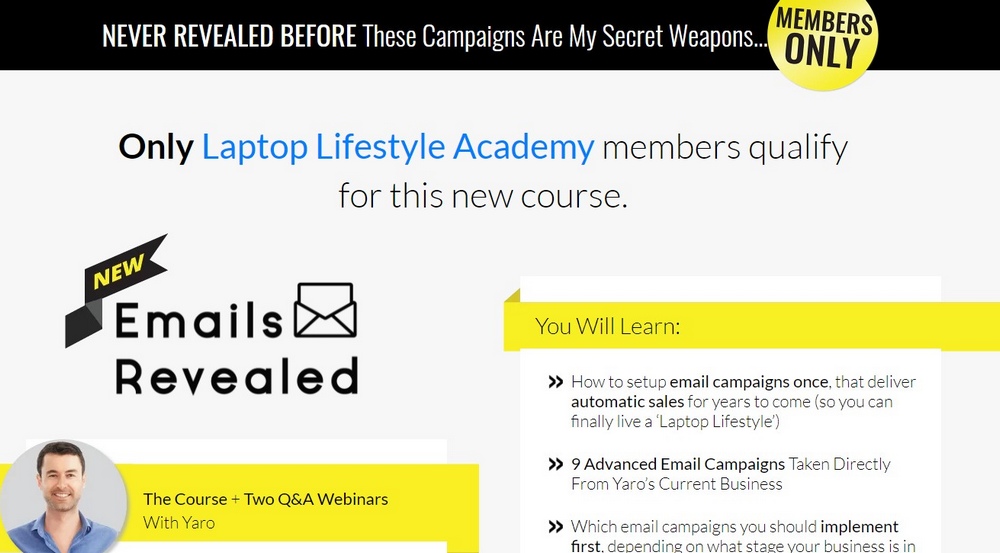 Just as that popular saying, you should never give away all your best advice for free. Save your best advice, tips, and hacks to offer as exclusive content to paid members.
This method is quite popular among established bloggers. They create a membership community for loyal blog visitors with paid tiers. And offer exclusive content just for registered members.
It could be something as simple as sharing details about your work or creating a special training program. It's not that different from what most creators now do using Patreon.
With WordPress, you can use a plugin like WP-Members to easily create a membership platform inside your website.
Ask for Donations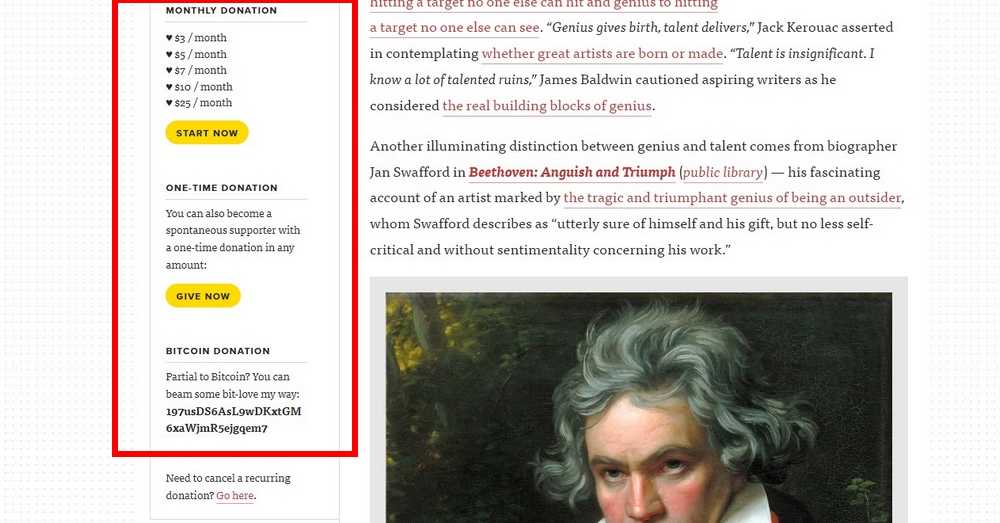 Streaming is now a big industry. Most streamers, especially on Twitch, almost entirely rely on donations to monetize their channels. So why not use the same method for your blog?
This method is a good way to monetize a blog that shares information. And it's especially more effective if you have an ad-free blog.
The Marginalian (previously BrainPickings) is an ad-free blog that uses donations to monetize the blog.
You can easily create a donate button using your PayPal account or you can use a plugin like GiveWP to add a donate button to your website.
Join an Ad Network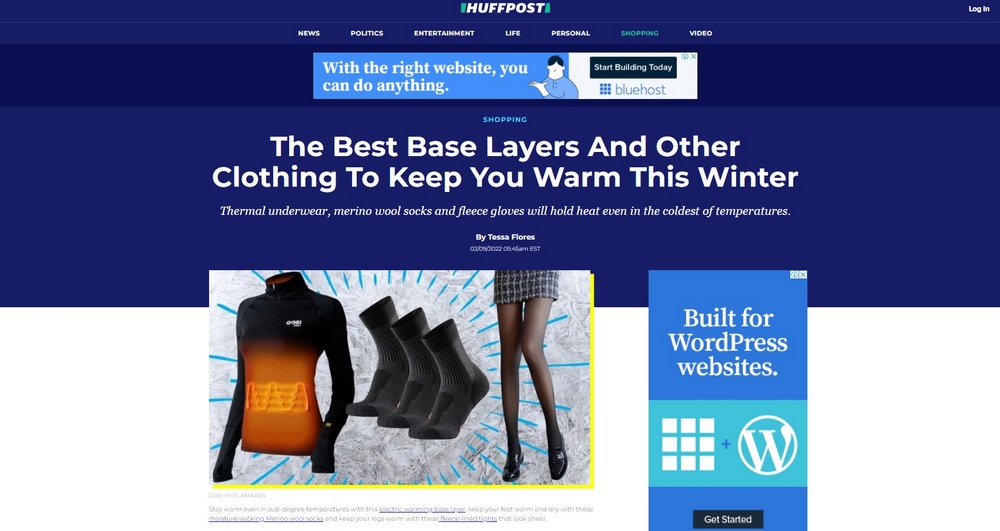 Joining an ad network, like Google AdSense, is a great way to run ads on your blog and generate revenue. It's actually the most popular choice among beginners since it's so easy to get started.
But, you need to generate a lot of traffic to be able to earn a decent amount of income from ad networks. Even if your blog generates 10,000 visits per month, you'll struggle to earn $100 per month from AdSense.
Another downside to using ad networks is that they require you to place big display ads everywhere on your blog. This often interferes with the user experience. It's not something you should experiment with when you're trying to grow your blog.
Still, there's good money in running ads. So if you have a solid audience and generate regular traffic, consider using an ad network.
Best Ad Networks for WordPress Sites
There are several ad networks you can join to run ads on your blog. The good news is that when using these ad networks, you don't have to worry about picking or choosing the ads to show. They will automatically show the best ads that fit your content and audience.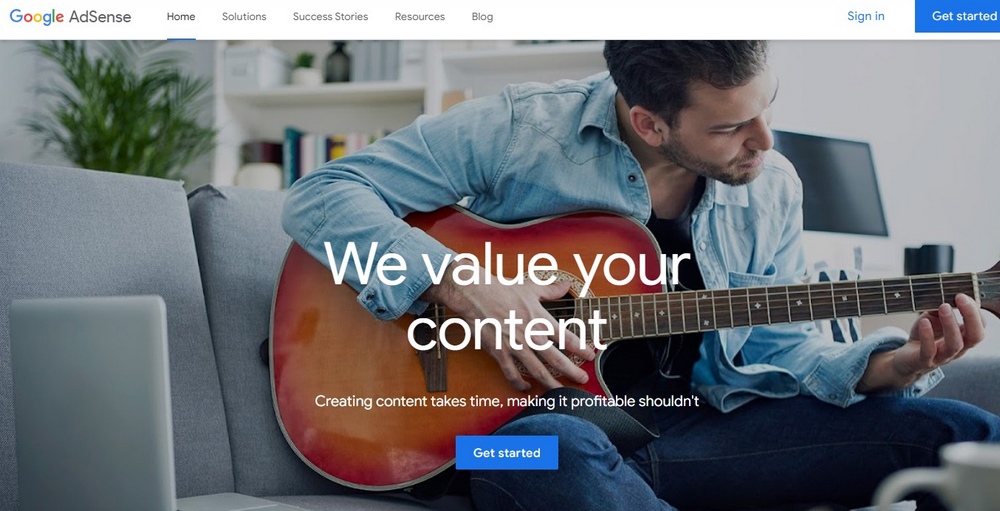 Google AdSense is the most popular ad network used by all kinds of blogs and websites, including the most popular news magazines.
AdSense is also a popular choice among beginners since it's easier to get accepted into the program. Unlike most other ad networks, AdSense doesn't have strict requirements. As long as you create high-quality content and have an audience, you can get accepted into AdSense quite easily.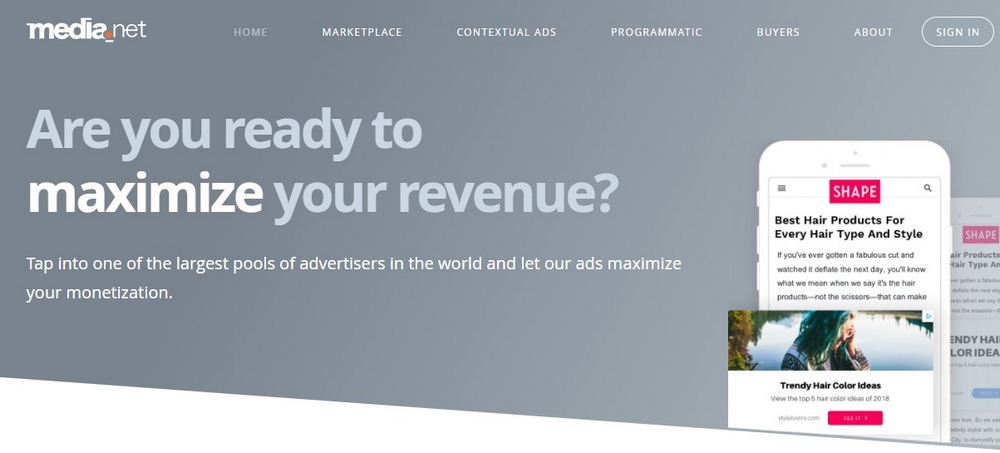 Media.net is another great ad network that offers a service quite similar to AdSense. It allows you to choose from multiple types of ads, including contextual ads, display ads, and native ads to monetize your blog.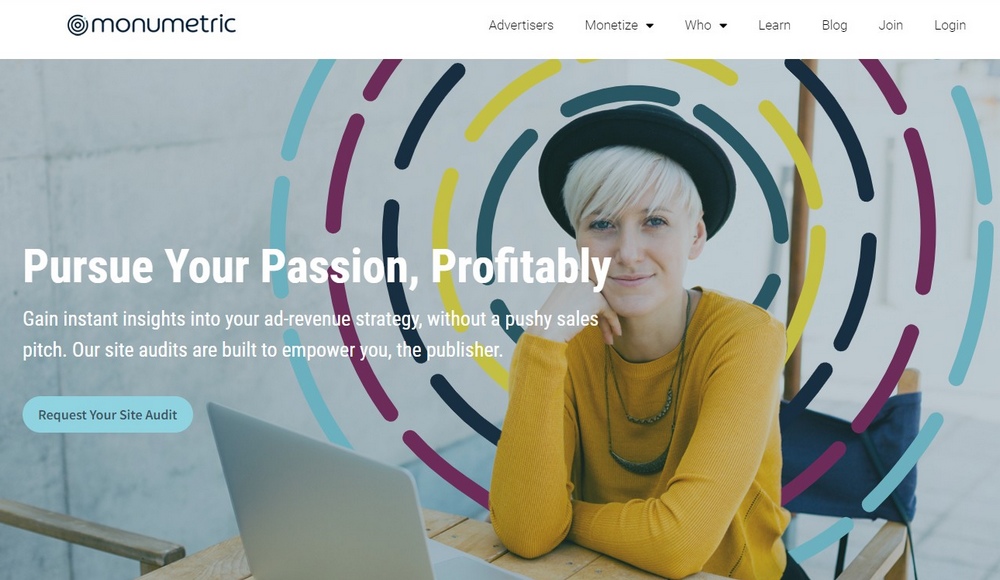 Monumetric offers multiple monetization programs depending on the amount of traffic your blog generates. The starting program requires a minimum of 10,000 monthly pageviews with 50% of traffic from the UK, US, Canada, or Australia. It also requires you to pay a one-time implementation fee of $99, which is kind of odd.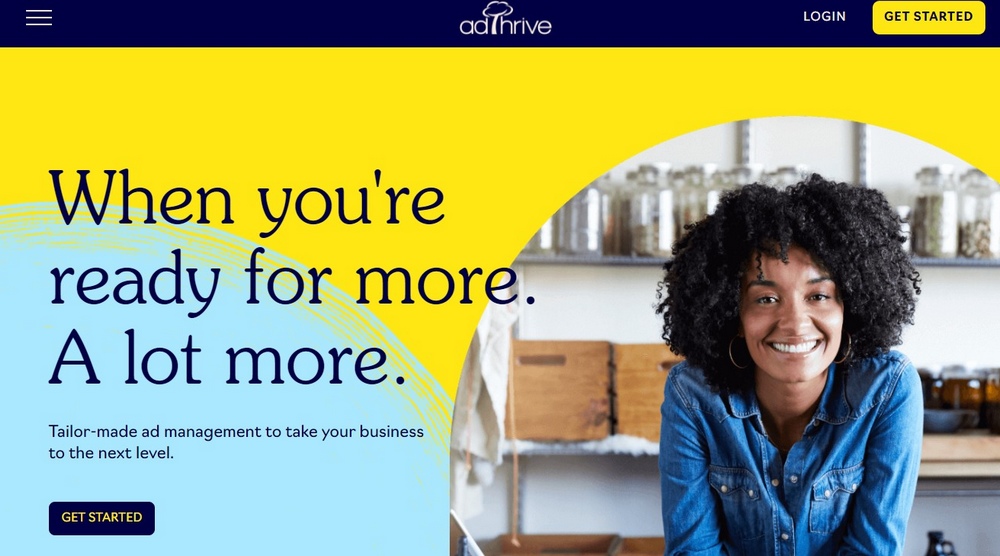 AdThrive is a fairly new ad network that specializes in niche blogs and magazines. It promises higher revenue with better ads. However, you'll need a minimum of 100,000 monthly visitors and get the majority of the traffic from US, UK, CA, AU or NZ to get accepted into this network.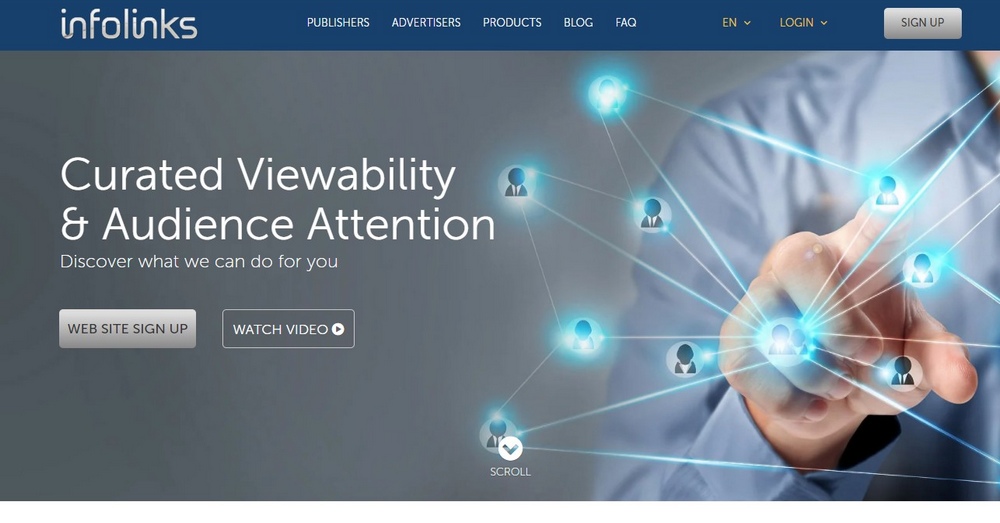 Infolinks is a different type of ad network that allows you to insert monetized links into your articles. It automatically targets keywords in your blog posts and turns them into ad links.
While it's a clever way to get more visitors to click on ads, this type of promotion could affect your Google rankings so use them at your own risk.
Conclusion
While using a mix of several methods is best for generating more revenue, you should also avoid using too many monetization methods on your blog. You should also avoid showing ads from more than one ad network. It could even lead to your AdSense account getting banned.
If you're looking for a great theme design to make your next blog, you can check out our exclusive themes bundle. It includes over 60 premium themes for the price of one.
Looking for WordPress hosting? We use Kinsta. They offer world-class WordPress hosting, built to keep your website fast, secure, and always online.