What Is WordPress Hosting? A 101 Introduction
One of the challenges you have to face when making your first WordPress website is choosing a web hosting plan. What is WordPress hosting, exactly?
With so many different kinds of web hosting plans out there it can be difficult to figure out the best option for your website. Let's put an end to that dilemma once and for all.
In this guide, we cover all aspects of WordPress hosting to help you make the right decision. By the end of this article, you'll know everything you need to know about WordPress hosting. And find the best hosting plan for your website.
Let's get started.
What is Web Hosting?
Before explaining WordPress hosting, it's important to have a general understanding of what web hosting is about.
Web hosting is mainly about buying your own space on the Internet. To build a website and make it available to everyone around the world. Web hosting providers have large data centers full of powerful servers. Your website gets stored in one of these servers, which are usually shared with thousands of other websites.
Think of it as renting an apartment. You pay rent every month and in return, you get a place on the Internet all to yourself.
Why WordPress Hosting is Different?
WordPress hosting works the same as regular web hosting. Except WordPress hosting providers allow you to build your website on servers especially optimized for the WordPress software.
However, this doesn't mean you need a special WordPress-optimized server to make a WordPress website. You can use any other hosting plan to build a WordPress website.
Different Types of Web Hosting Plans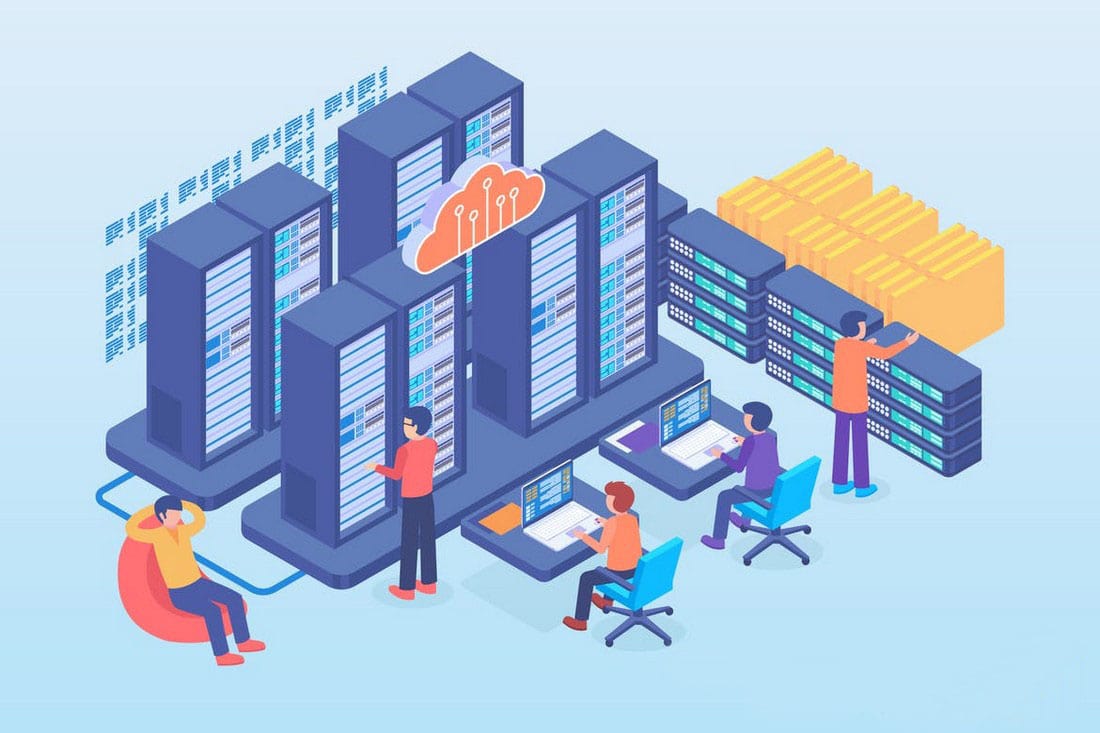 There are several different types of web hosting plans you can use to make WordPress websites.
Shared WordPress Hosting
Shared web hosting is the cheapest option for making a website. Just as the name suggests, these hosting plans let you build your website on a server shared among hundreds and sometimes thousands of other websites.
You can use a shared hosting plan to build a WordPress website. However, you'll have to manually install WordPress by yourself.
Managed WordPress Hosting
Managed WordPress hosting plans are a significant upgrade to shared hosting plans. These plans allow you to build a website on a server optimized for the WordPress software. These servers also offer better resources than shared hosting plans. And makes WordPress websites run faster.
Managed WordPress hosting plans come with WordPress software pre-installed. They also include many benefits like automatic WordPress software updates and caching technologies.
VPS WordPress Hosting
VPS, or Virtual Private Server, plans are slightly more expensive than the previous options. But, it gives you dedicated resources on a server to build your website. As a result, websites hosted on VPS plans are much faster.
However, when using VPS plans you are in charge of the entire hosting process. You need to install WordPress manually. And you'll have to manually control and manage the server as well.
WordPress Cloud Hosting
Cloud hosting refers to web hosting plans that let you host a website on servers based on a cloud infrastructure like Google Cloud or Amazon AWS. Websites hosted on cloud servers are much faster and more reliable. But, it can be slightly more expensive.
Dedicated WordPress Hosting
Dedicated WordPress hosting plans are the most expensive among all. These plans give you dedicated resources on a server while offering better protection and performance.
Dedicated plans are most suitable for high-traffic and enterprise websites.
Shared Vs Managed WordPress Hosting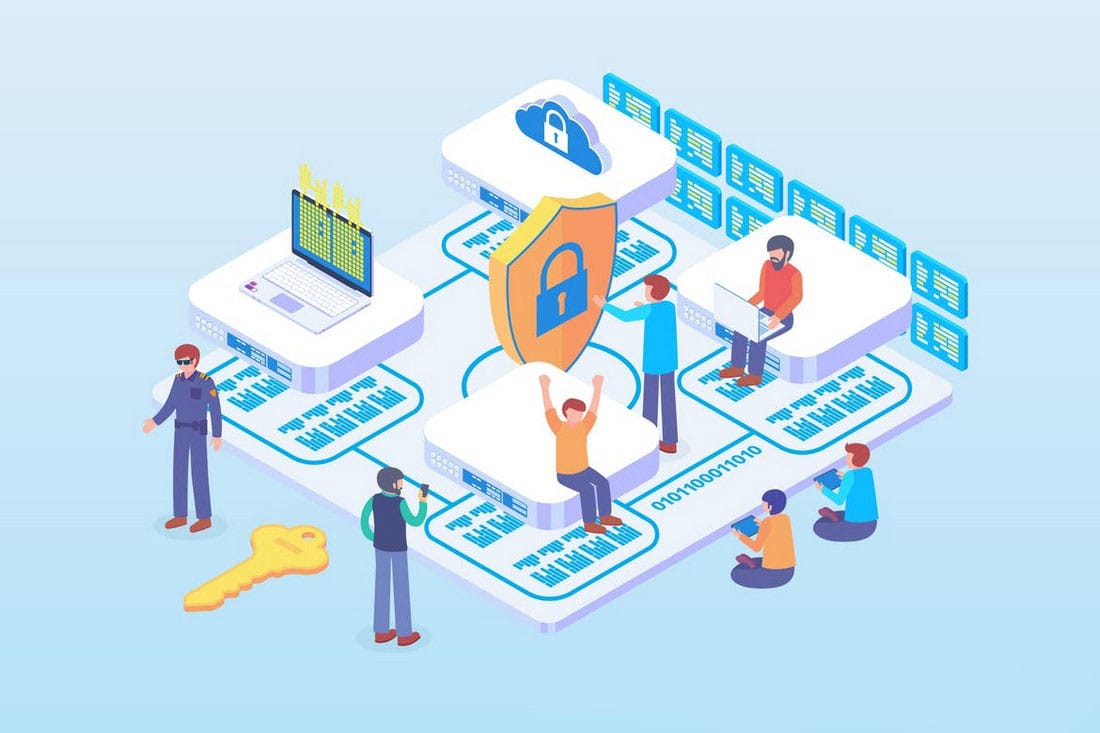 A shared or a managed WordPress plan is the best choice for making a WordPress website, especially for beginners.
At first glance, a shared hosting plan and a managed WordPress hosting plan may look similar. Yes, they are both for hosting websites but they are two worlds apart.
It's like regular black coffee and Cappuccino. While they are both made of coffee, one taste significantly better than the other.
This pros and cons comparison will help you understand it better.
Cheap vs Expensive Pricing
The biggest difference between shared and managed WordPress hosting plans is the price. Shared plans are much cheaper since the servers are shared among many other websites and users. As a result, you can buy a shared hosting plan for as low as $2.99 per month.
Managed WordPress hosting plans are more expensive. There are hosting providers that charge around $30 per month for a basic managed hosting plan. However, there are more affordable options as well. For example, Siteground has managed WordPress hosting plans starting at $3.95 per month.
Dedicated vs Shared Resources
Every hosting plan gives you a specific amount of resources, like CPU, RAM, and storage space, to make your website. Shared hosting plans receive a very small amount of resources since the server is shared with many other accounts.
With Managed WordPress hosting, you get a higher amount of resources. Enough to run a WordPress website full-equipped with plugins. And for keeping your site live during traffic spikes.
Optimized vs Regular Servers
Managed WordPress hosting feature servers optimized with the best technology for WordPress. They also include special caching technologies that make your WordPress website perform faster. For example, Siteground managed WordPress hosting servers are equipped with SuperCacher technology that optimizes WordPress websites at 3 different levels.
Shared hosting plans, however, don't include any of these technologies.
Automatic vs Manual Backups
Every website needs to have a backup system. So that in case something goes wrong, you have an option to recover your website. With a managed WordPress hosting plan, you won't have to worry about this. Because it usually includes daily backups of your website.
When using a shared hosting plan you'll have to back up your website manually. Although, there are a few hosting providers who offer automatic backups with shared plans.
Advanced vs Basic Security
WordPress is a software that's constantly being targeted by hackers. As a result, you need to have the best security in place to protect your website from hacker attacks.
Managed WordPress hosting plans include special firewalls and security systems in place to protect the servers and your website from common threats like DDoS attacks and malware.
Shared hosting plans don't have such strong security systems in place. In fact, since the servers are shared with hundreds of other websites, the risk is quite high. If a website hosted by another user is vulnerable to an attack, it could make all other websites on the server vulnerable to the threat as well.
Things to Look for in a WordPress Host
When searching for a WordPress web hosting plan, be sure to look for these features as well.
Storage Space: You'll be uploading lots of images and multimedia content on your WordPress website. It's especially the case for blogs. Make sure your hosting plan offers a minimum of 10GB of storage space.
Beginner-Friendly Control Panel: The control panel is where you manage your website, renew your subscriptions, add new sub-domains, etc. A smooth and beginner-friendly control panel will help you manage everything more easily.
Fast Customer Support: A fast and responsive customer support service is a must-have to seek help whenever you're in trouble.
Caching Technology: Ensure the managed WordPress hosting provider has an in-house caching technology to optimize its servers. This will boost your website performance.
Backup and Security: Check to make sure the hosting provider uses security systems and firewalls to protect their servers from hackers and malware.
Which Hosting Plan is Best for WordPress?
Finding the right hosting plan is a matter of your budget and the purpose of the website.
If you're making a simple WordPress website for a personal blog or a professional portfolio website, a shared hosting plan is more than enough for you.
If you plan on making a magazine blog, a news website, an online store, or a business website with WordPress, choose a managed WordPress hosting plan. It will provide you with just the right amount of resources, security, and services to maintain the website without any hiccups.
For other high-traffic and enterprise-level websites, a dedicated hosting plan is required.
If you're struggling to decide, we recommend using Siteground for managed WordPress hosting. They offer affordable plans with excellent customer support.
Also, make sure to grab our exclusive WordPress themes bundle to build a professional-looking website.