What Is WordPress Used For? 10 Examples + Ideas
WordPress is a tool that has many uses. It can be used to build many different types of websites as well as platforms for building communities, members-only portals, and more.
In this article, we take a look at how others use WordPress to their advantage. And we'll also give you a few ideas on how to build a similar website of your own. Let's dive in.
Get everything you need to build your next website with one simple subscription. From $16 per month, get unlimited access to nearly 2 million WordPress themes, web templates, fonts, graphics, and photos.
Why Use WordPress?
For those of you who are new to making websites, WordPress is a content management system (CMS) software. It allows you to easily make websites and manage them without any experience in web design or coding.
There are many benefits to using WordPress. Its ease of use and flexibility is the main reason why more than 35% of the websites on the Internet use WordPress.
When using WordPress, you can easily add more functions and expand your website however you like using WordPress plugins. There are more than 50,000 plugins available on the WordPress plugins directory.
WordPress is also very easy to manage. You can install WordPress, add a theme design, and start adding your own content with just a few clicks.
Above all, WordPress is extremely affordable. You can make a website for as low as $3.95 per month.
Here are some examples of websites that use WordPress, just to give you an idea of how powerful WordPress really is.
1. Personal & Business Blogs
When WordPress was first introduced, it was mainly used as a tool to make personal blogs and journals. While this is still a valid use for today, the CMS is now capable of building more complex and advanced websites. Even the biggest brands and businesses now use WordPress.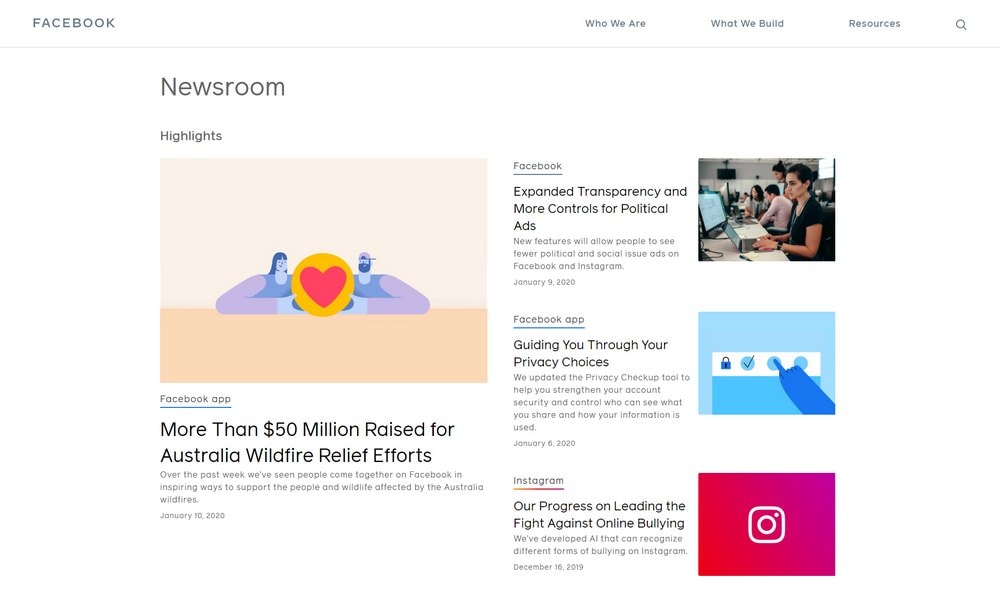 Facebook Newsroom is where the company releases its official press releases and product updates. As you may have guessed, it's built with WordPress.
Whether you're making a personal blog or a blog for your startup or business, WordPress will help you manage your articles and media quite easily.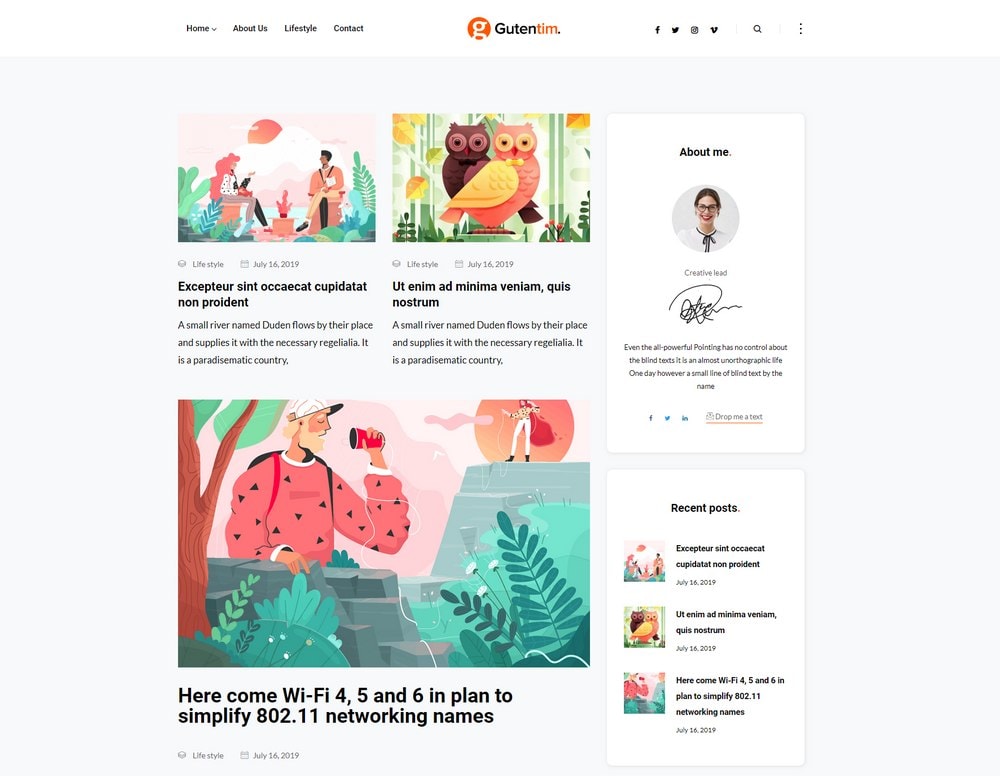 Gutentim is a great WordPress theme you can use to make a blog similar to Facebook Newsroom. Either way, there's no shortage of good WordPress themes for blogs.
2. Magazine & News Websites
Back in the day, only big corporations with big budgets were able to start a newspaper or a magazine. Today, thanks to WordPress, anyone can start a news website or a digital magazine.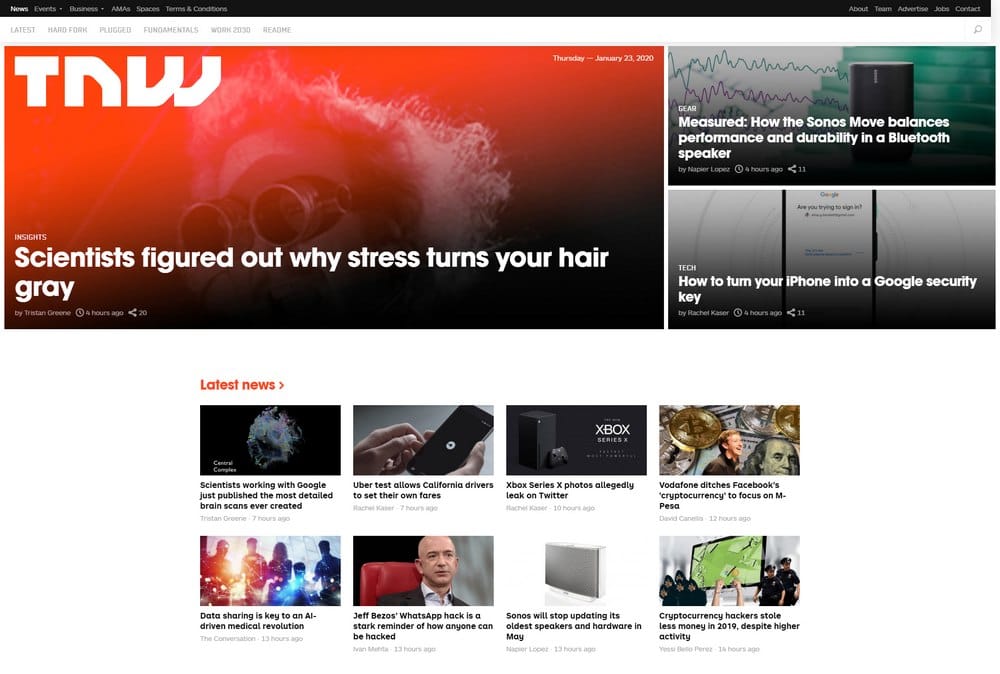 The Next Web is one of the most popular tech magazines on the Internet. And the site gets powered by WordPress. The CMS can handle large volumes of articles and media content without requiring a lot of system resources. This makes WordPress a great choice for news websites as well.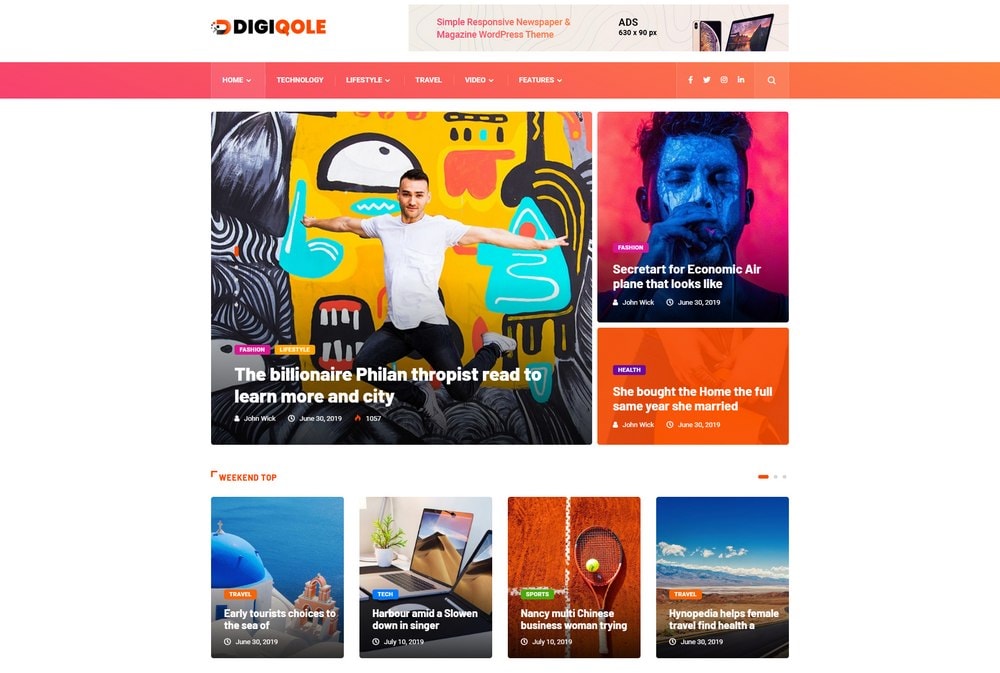 You can use the Digiqole WordPress theme to setup a news or magazine website. There's more inspiration on this list.
3. Portfolio Websites
Both agencies and freelancers use portfolio websites as an effective way to promote their services, skills, and attract clients. WordPress is great at making such portfolio websites.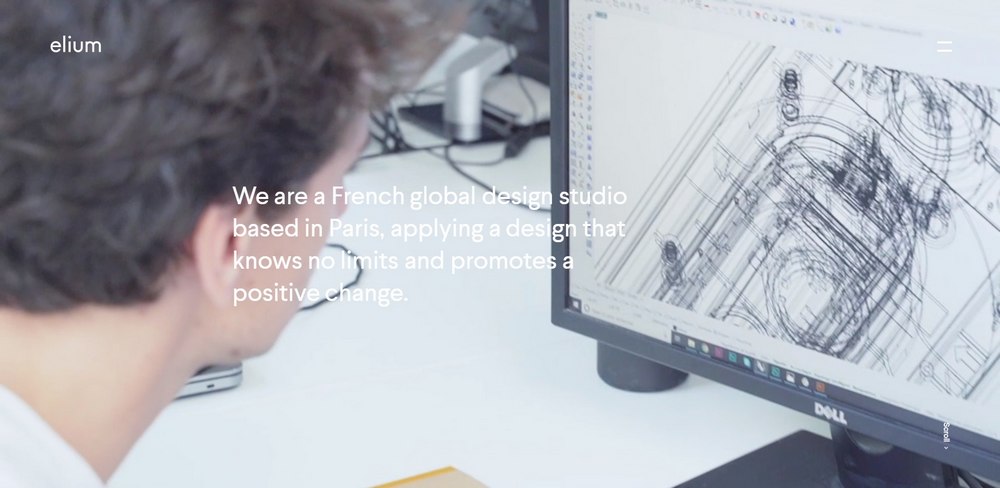 Elium Studio is a French design studio that also uses WordPress to power up their website. Thanks to WordPress, they're able to add a stylish portfolio gallery on the homepage as well as a header with a video background to grab attention.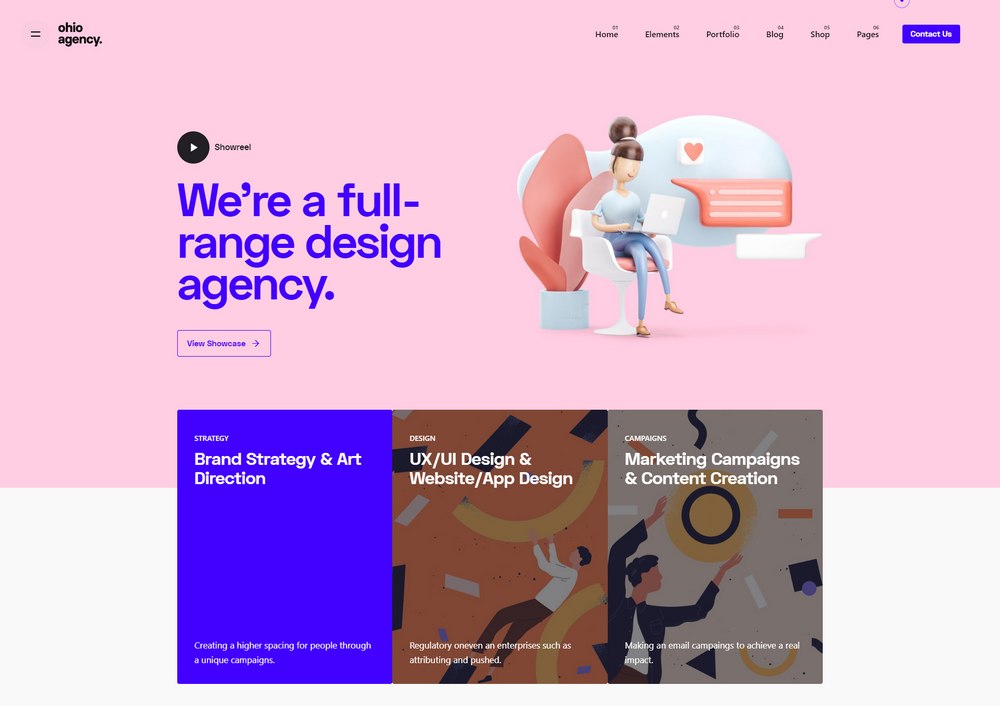 Ohio WordPress theme is great for making both agency and freelancer portfolios. You'll find more creative portfolio themes in our collection.
4. Online Stores
WordPress can also be used to create eCommerce websites where you can sell products online, both physical and digital.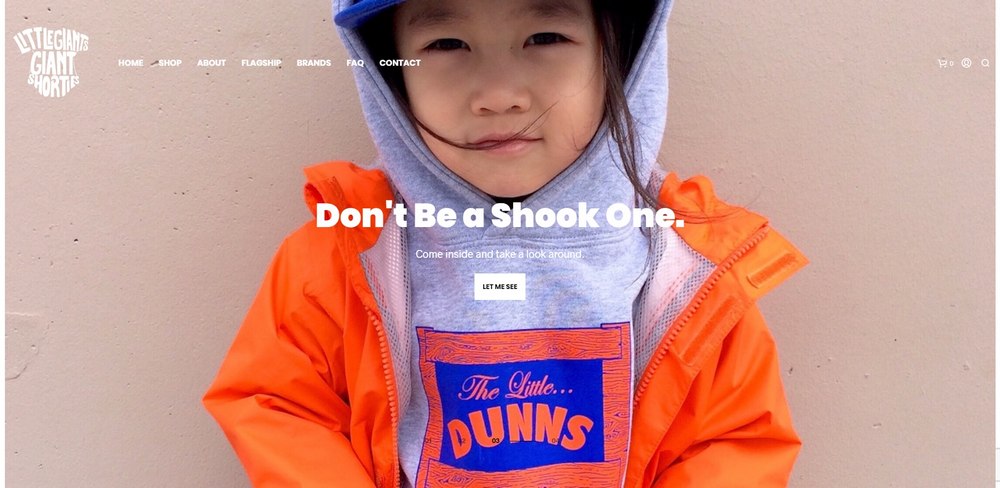 Little Giants is a popular brand that uses WordPress to sell products online. The site uses WooCommerce, a plugin that allows you to add eCommerce elements like payment processing, checkout systems, and store pages to a WordPress website.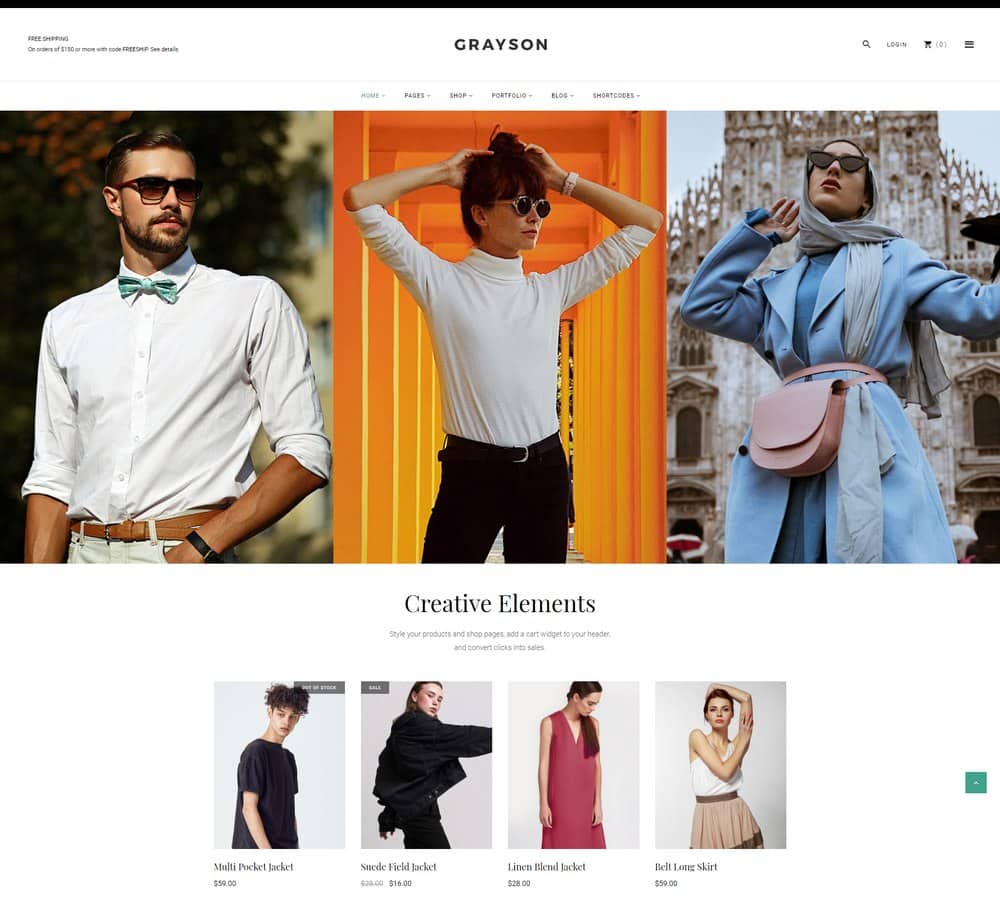 If you want to make a store like Little Giants, use the Grayson WordPress theme. Or pick one from this collection.
5. Business Websites
Some of the biggest brands in the world, like Microsoft. BBC, and Vogue, use WordPress to make website business websites. You can too. Just like the Hodge Bank UK website.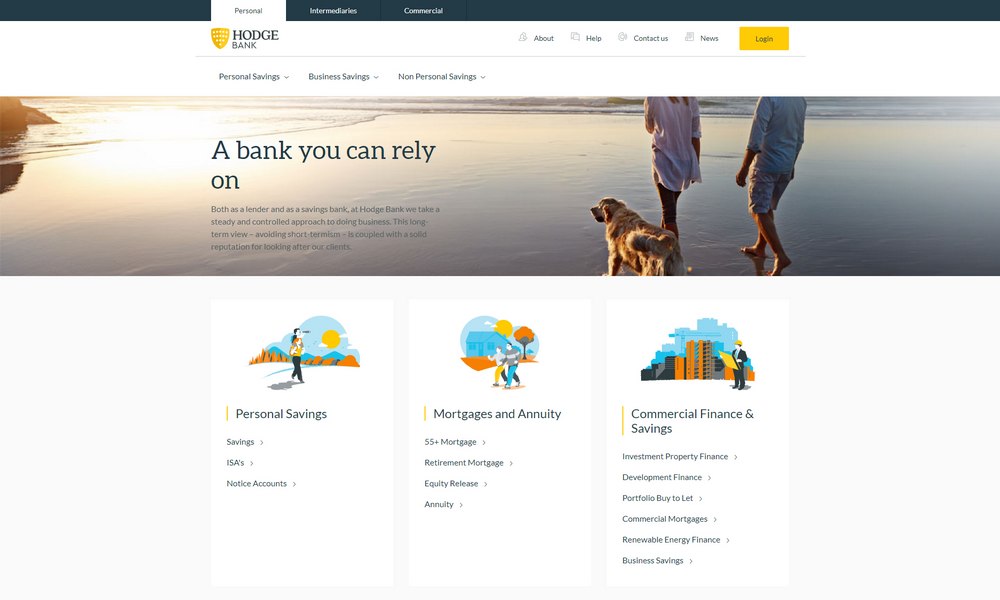 Whether you're making a small business website or a multi-page and multilingual website for a big corporation, WordPress has all the tools you need to get it done.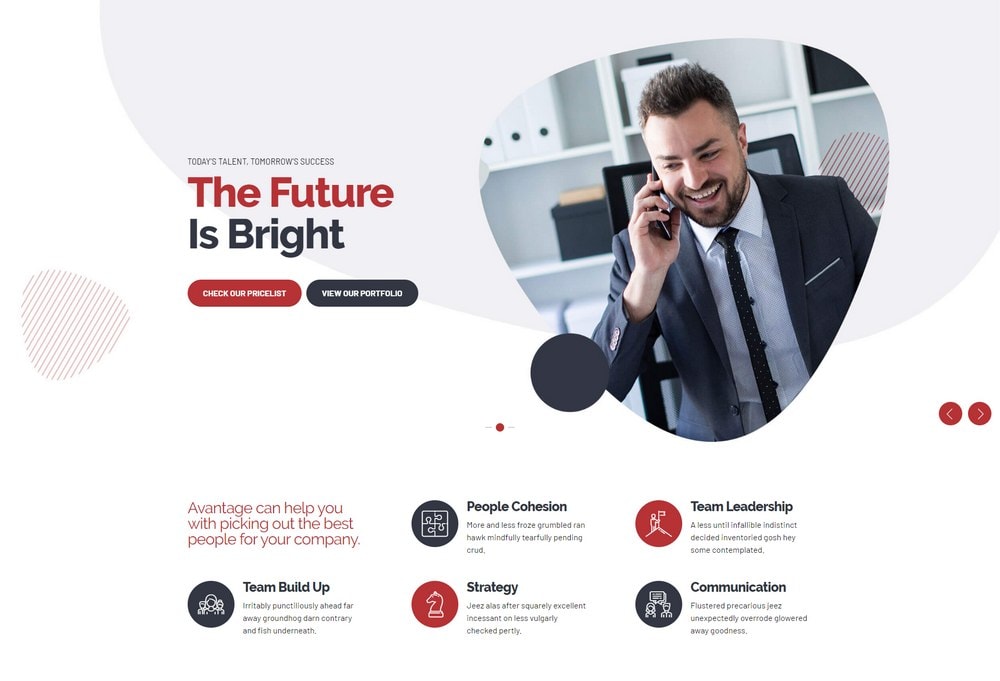 WPML is a plugin that allows you to easily translate websites into different languages. And you can use a theme like Advantage to make a professional-looking business website. There are plenty more themes to choose from as well.
6. App Landing Pages
WordPress can be used to make many different types of landing pages. You can make product landing pages to promote products like books as well as landing pages for apps and software.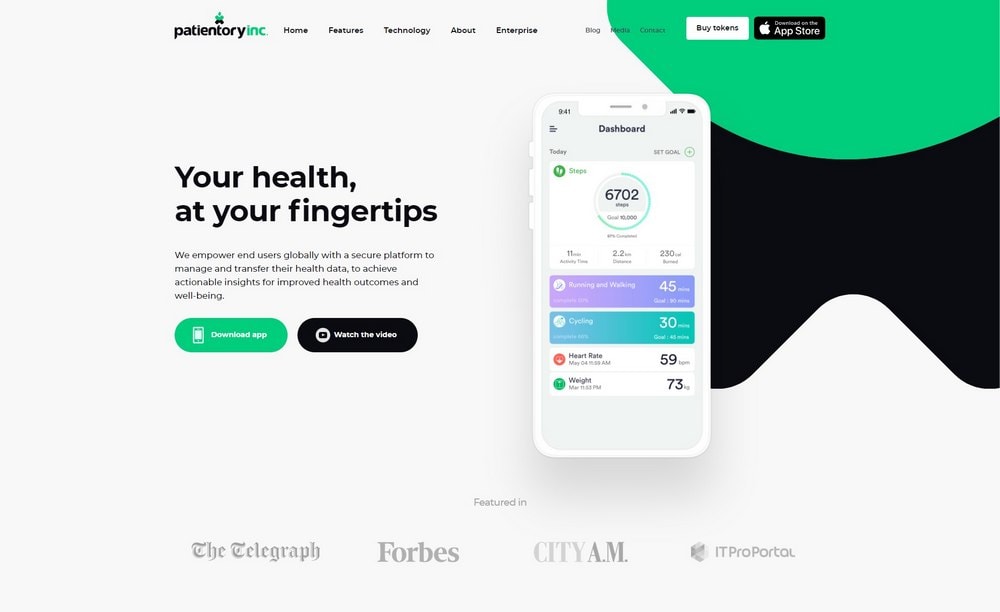 The landing page for Patientory Inc app is a great example of an app landing page built with WordPress.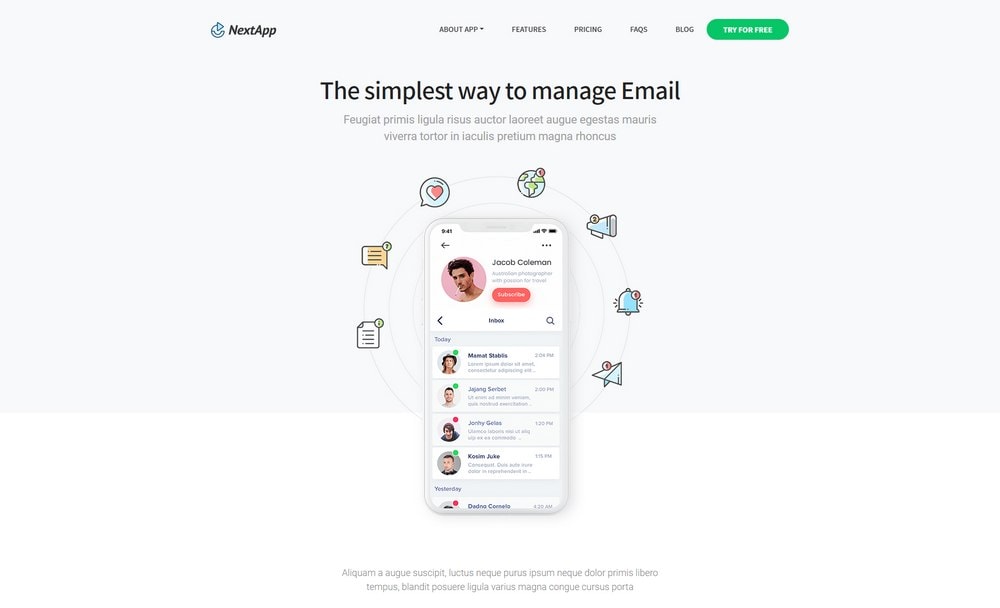 You can make a similar app landing page using a theme like NextApp, which has pre-made templates for both apps and SaaS software landing pages. More themes can be found in our collection.
7. Community & Forum Websites
With the help of third-party plugins like BuddyPress and bbPress, you can easily transform any WordPress website into a complete community website, a forum website, or even a social networking website.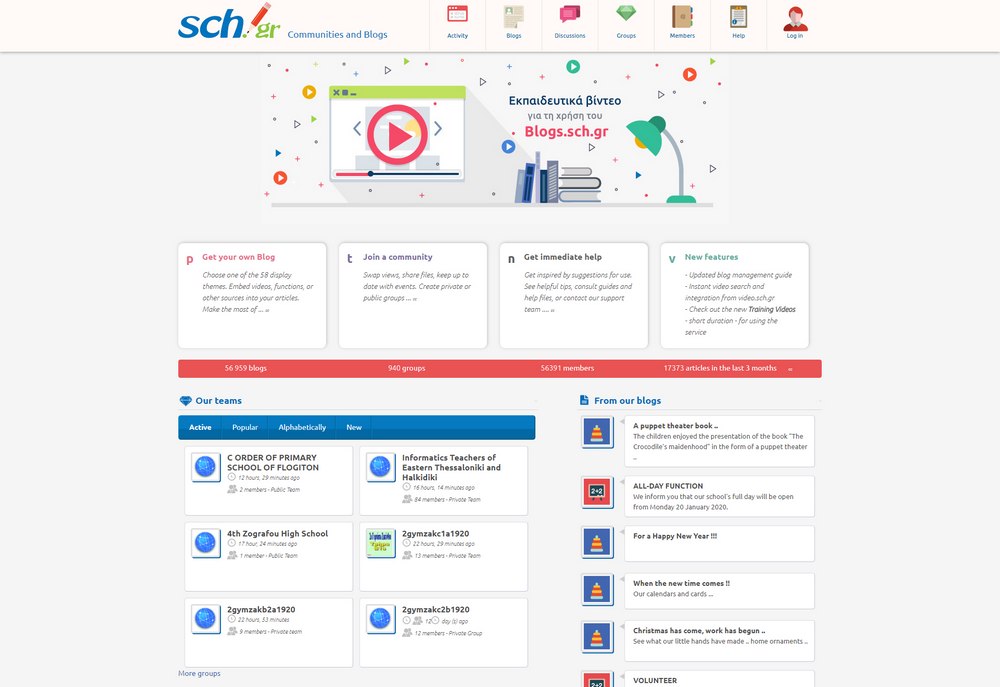 Greek Schools' Network website is a complete community website made as a portal for its members to share ideas and connect with each other. This site is built with WordPress and includes multilingual support as well.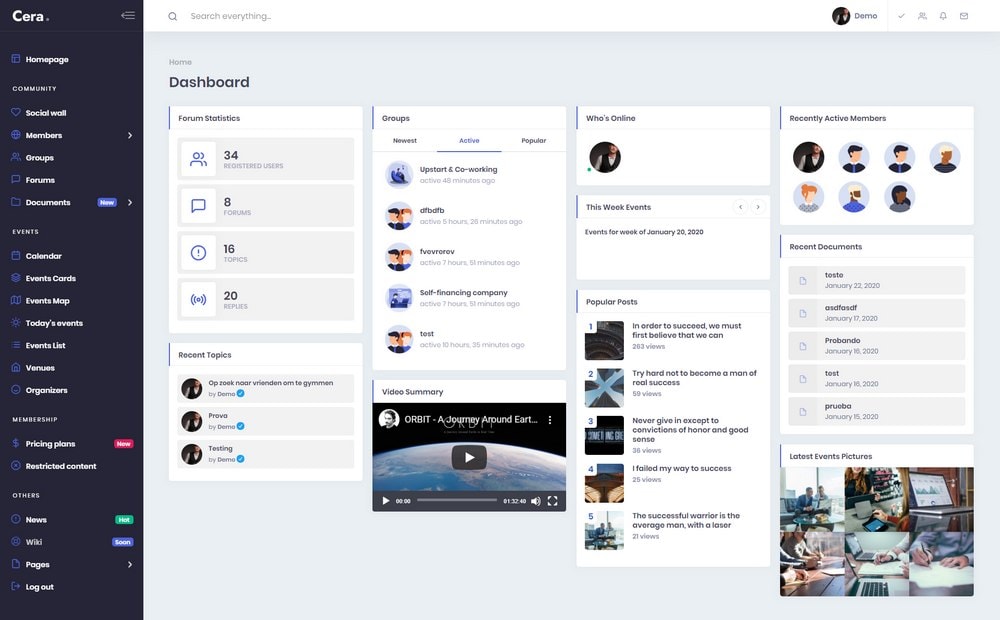 To make such websites, you'll need a WordPress theme that supports either BuddyPress or bbPress plugins. Cera WordPress theme is a good example. Or you'll find plenty more great themes on this list.
8. Classifieds & Directory Websites
WordPress is a great tool for setting up directory websites as well. Whether you want to sell stock photography, offer free downloads, sell ad space, make a car directory website, WordPress can handle them all.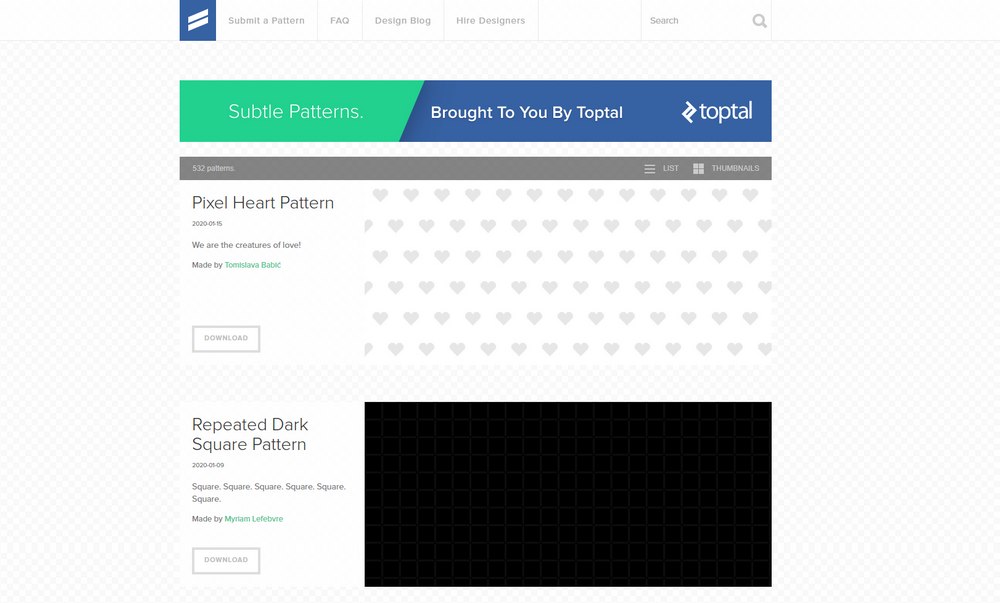 Subtle Patterns is a free patterns library that also uses WordPress. It offers downloads for free and even allows users to submit patterns through the website.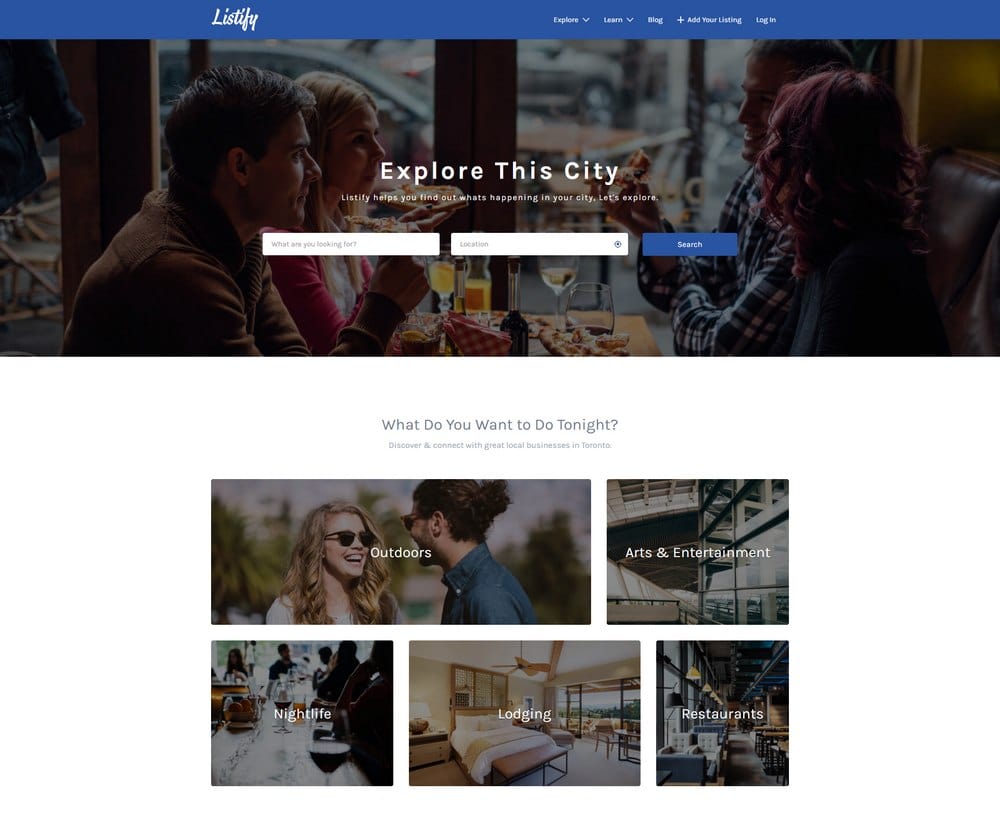 All you need is a third-party plugin like Classaids and a theme like Listify to setup a directory website with ease. More great classifieds themes can be found here.
9. Membership Websites
Many universities and colleges now use their websites to offer diploma programs and courses online. This is a great way to make programs available to a wider audience and even to make a profit at the same time.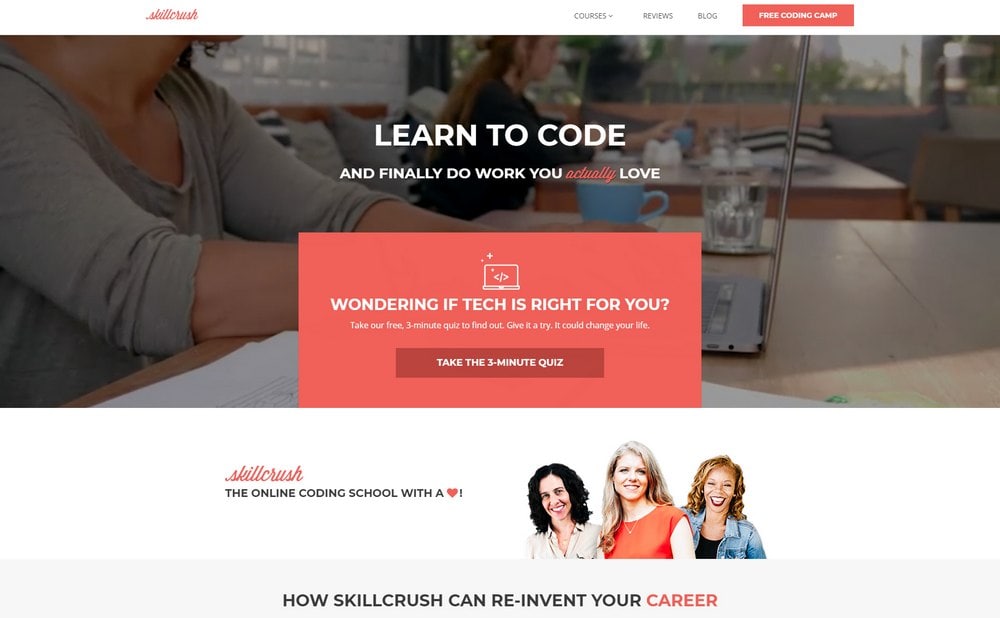 SkillCrush is not a university website, but it's a platform where users can buy courses and learn to code online. It gets powered by WordPress.
You can create a similar website by integrating a membership system with your WordPress website. Or even make media streaming sites, create exclusive communities, and more.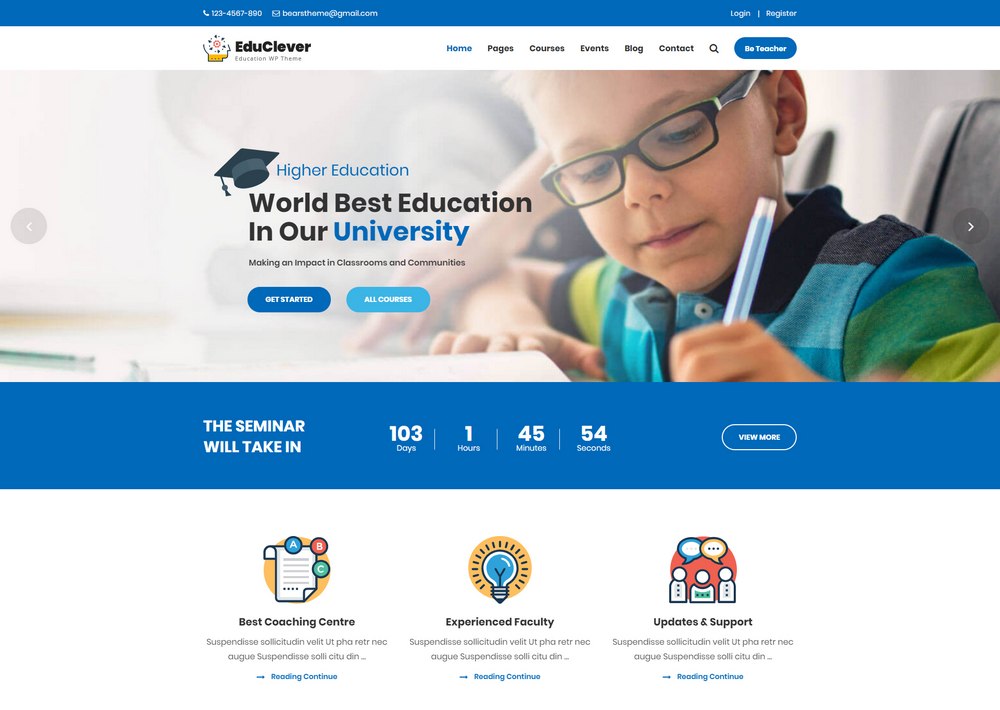 Using a plugin like Ultimate Membership you can create online courses and sell them through your website. There are plenty of themes made for membership websites. Educlever is one of them.
10. Affiliate & Dropshipping Websites
Affiliate marketing is one of the most effective ways of making money online. WordPress makes it much easier to make such websites, all thanks to third-party plugins.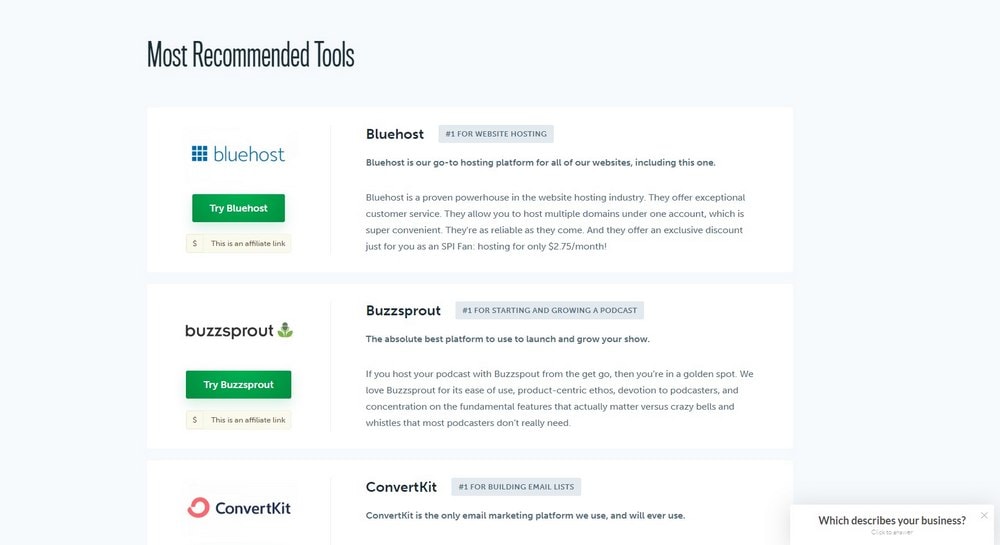 Smart Passive Income is a website built with WordPress. It has a special section where they promote different tools with affiliate links.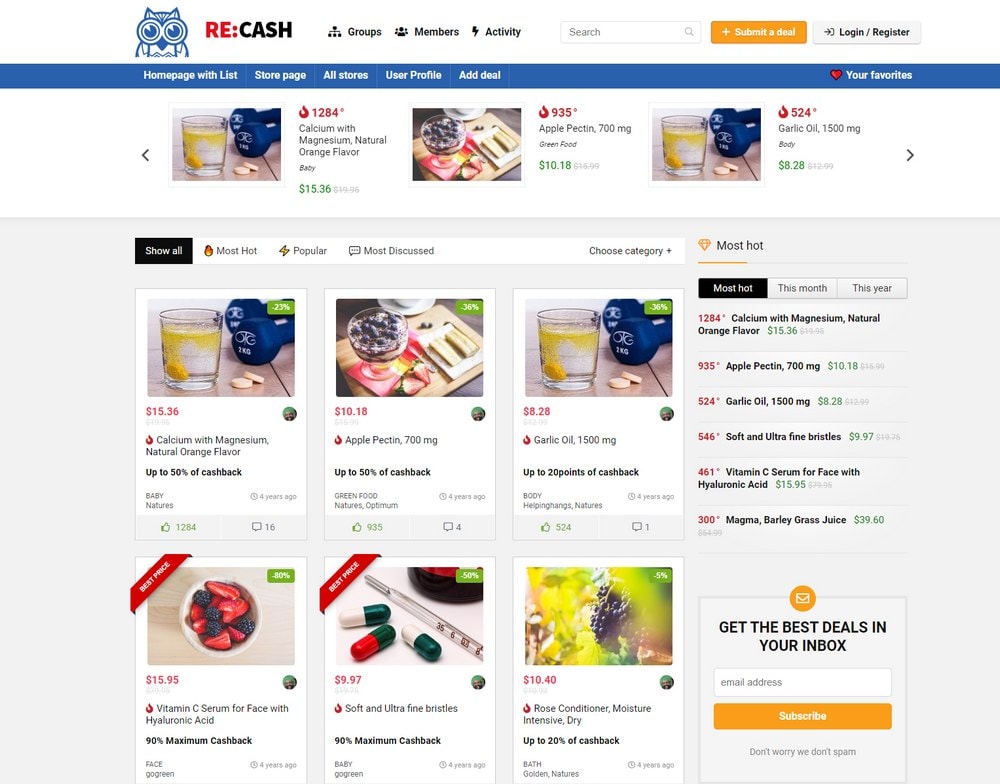 It's just one way to sell affiliate products. There are also themes like the ReHub WordPress theme that allows you to create entire online stores with affiliate products. Or make dropshipping websites. This way you can create a store and sell products without having to worry about inventory.
You'll need a plugin like WooZone to setup such a website. More affiliate themes can be found on this list.
Conclusion
Making a website with WordPress may seem difficult at first, but it only takes a few minutes to set it up. In fact, there are web hosting providers that even provide hosting with WordPress pre-installed.
Also, if you're looking for a great theme design, check out our bundle of WordPress themes to get access to over 60 themes for a one-time price.
Looking for WordPress hosting? We use Kinsta. They offer world-class WordPress hosting, built to keep your website fast, secure, and always online.