What Is WordPress? A Beginner's Guide
WordPress is one of the first choices that comes up when searching for ways to build websites. With more than 400 million websites using the software, its reputation simply precedes itself.
Surely, 35% of the websites on the Internet must have a reason to pick this software. That's how many websites currently use WordPress. According to Netcraft, there are over 1.2 billion live websites on the Internet. This means WordPress is powering up around 444 million websites.
Why do so many businesses, brands, and bloggers use WordPress instead of other website building software? Is WordPress the right choice for making your website? Do you need web design knowledge to make a WordPress website?
In this beginner's guide, we aim to answer all those questions and explain to you the many benefits of using WordPress. Let's dive in.
Get everything you need to build your next website with one simple subscription. From $16 per month, get unlimited access to nearly 2 million WordPress themes, web templates, fonts, graphics, and photos.
What Is WordPress?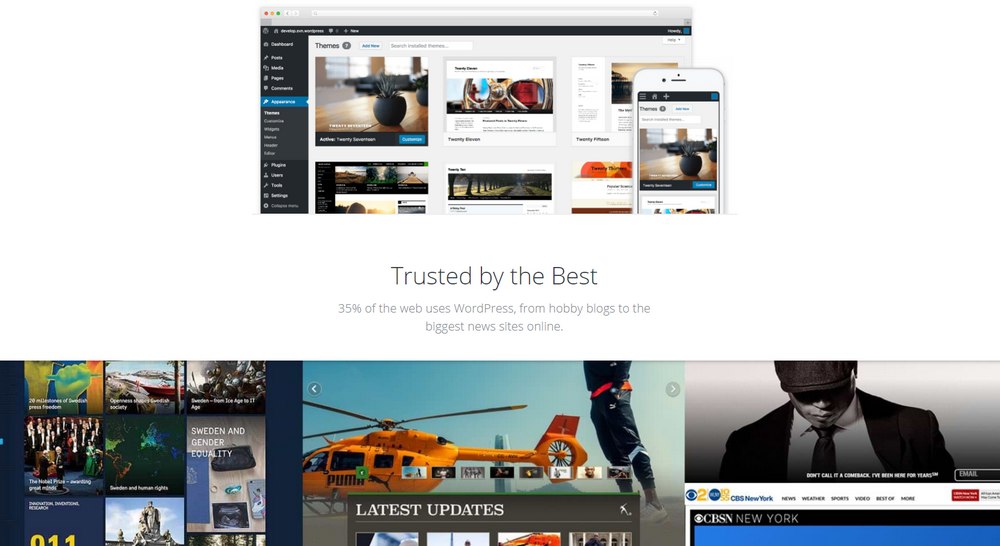 WordPress is a content management system (CMS) that allows you to create and manage websites. When you make a website with WordPress, you don't have to learn code to make changes to your website. You can edit and update websites using a beginner-friendly user interface and a dashboard.
Simply put, WordPress is a software that's capable of building any type of website you can think of. In fact, some of the biggest brands and websites on the Internet, including Sony Music, BBC America, TechCrunch, and Variety, gets powered by WordPress.
WordPress is built and maintained by a company named Automattic. The first iteration of WordPress was released back in 2003 as an open-source project. Since then, Automattic continuously improved and updated the software over the years. Polishing its features and fixing flaws. WordPress 5 is the latest version of the software.
Is WordPress Free?
Since WordPress is a software built and released as an open-source project, the software itself is completely free to use. You can use it for free forever, however you like, and to build any type of website you want. But, this doesn't mean you get to build a WordPress website for free.
Even though the software itself is free to use, you still have to buy web hosting to setup your own website using WordPress. Buying web hosting is like renting a server to install WordPress so you can make your website publicly accessible to everyone around the world.
Thankfully, you can find web hosting services that support WordPress at a very affordable price.
WordPress.org vs WordPress.com
Most people often get confused by the two platforms and end up using the wrong option. So let's clear this up to avoid the same mistake.
WordPress.com is a SaaS platform created by the same company behind the free software. This platform requires a monthly subscription to build a website. It offers a free plan but it doesn't let you connect a custom domain name and it puts a lot of limitations. You can't even upload your own theme or install plugins.
Even the basic pricing plans don't allow you to install plugins. You need to subscribe to the $25 per month Business plan to be able to install plugins.
The free version of WordPress software can be downloaded via WordPress.org website. This version doesn't have any limitations. It's completely free. You can pick any web host to setup the website. And install any theme and plugin you want.
In short, choose WordPress.org!
Why Use WordPress?
Setting up a website with WordPress requires a little bit of work. But, in the long run, it's the best and most rewarding option. Here's why.
It's Free to Use
Even though you have to pay for web hosting, WordPress software is completely free to use to make any type of website. You also get all future updates for free as well. Given the well-polished features and functionality, it's hard to believe that this software is still given away for free.
Thousands of Themes and Plugins
There are more than 55,000 plugins and thousands of themes available on the official WordPress database alone. In addition, there are third-party marketplaces where you can buy premium themes and plugins as well.
This gives you plenty of choices to pick a design for your website and add more useful features using plugins. Like adding payment processors, setting up online stores, and much more.
It's Beginner-Friendly
When you buy web hosting, you can install WordPress with just a single mouse click. Then the process of installing a theme and customizing the design only takes a few minutes.
Once you're done with the initial setup process, you can use the WordPress admin dashboard to create blog posts, pages, and upload media content quite easily. It doesn't take a genius to figure it out.
Gives You Complete Control
When using a SaaS platform like Squarespace or Wix to build a website, you put your entire website in the hands of a corporation. Whenever they change rules, or increase prices, or change the privacy policy, you have no choice but to follow them. In fact, these corporations even have the power to ban or delete your website.
When using WordPress, you don't have to worry about any of that. You make your own rules. And you get to pick a web hosting provider of your choice to build your website.
Easy and Simple SEO
Optimizing your website for search engines is a complicated process that usually involves editing the core files of a website. But, WordPress makes it much easier with plugins dedicated to SEO.
In fact, according to Ahrefs, WordPress is the best platform for SEO as found by analyzing 3.6 million websites.
7 Types of Websites You Can Make With WordPress (+ Examples)
You can use WordPress to make many different types of websites, blogs, forums, and more. Here are just a few examples.
Blogs and Magazines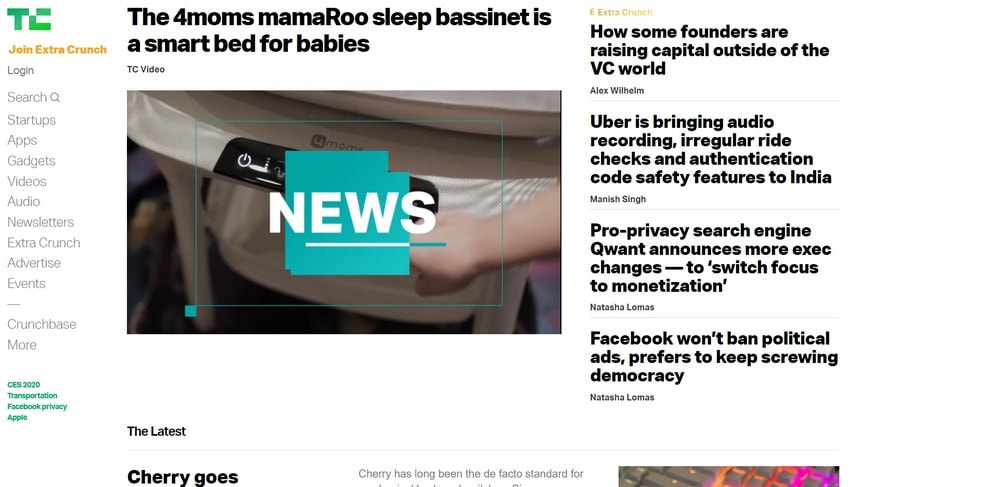 TechCrunch is one of the many online magazines that use WordPress. Since WordPress comes with a powerful yet easy to use editor, the CMS is perfect for making all kinds of blogs from personal journals to business blogs and more.
eCommerce Stores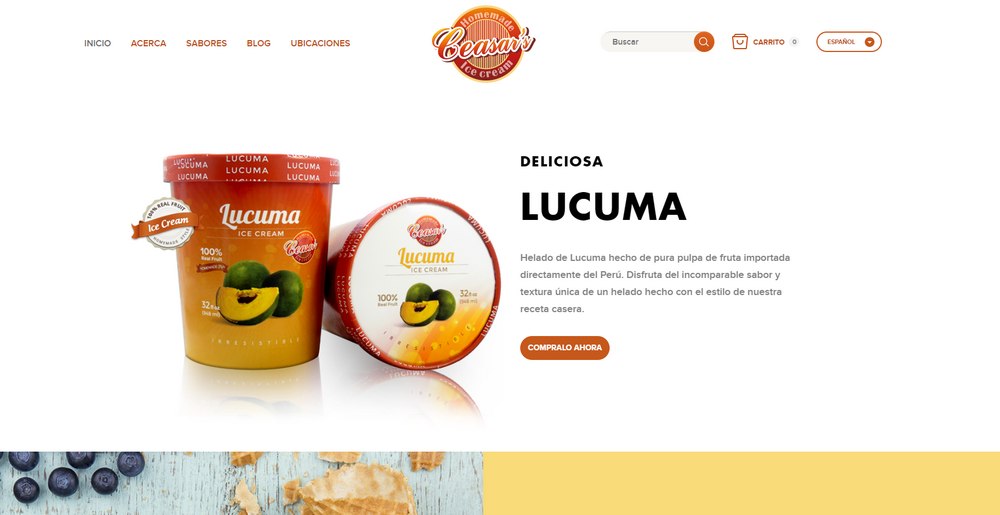 Thanks to free plugins like WooCommerce, WordPress can be easily transformed into online stores as well. Ceasar's Ice Cream is a great example of a fully-equipped WordPress online store.
Forums and Communities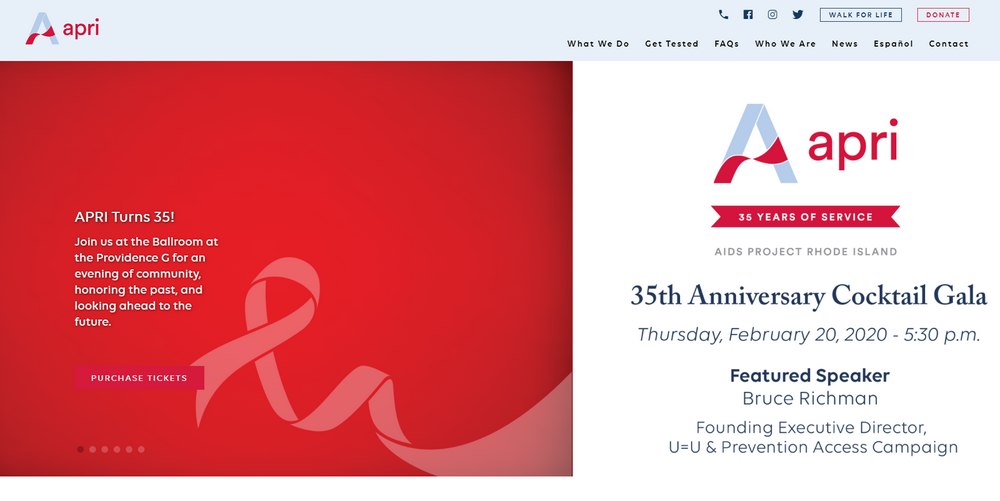 Plugins such as BuddyPress and bbPress can be used to make a complete online community or forum using WordPress. The above example is the website for the AIDS Project Rhode Island community website.
Business Websites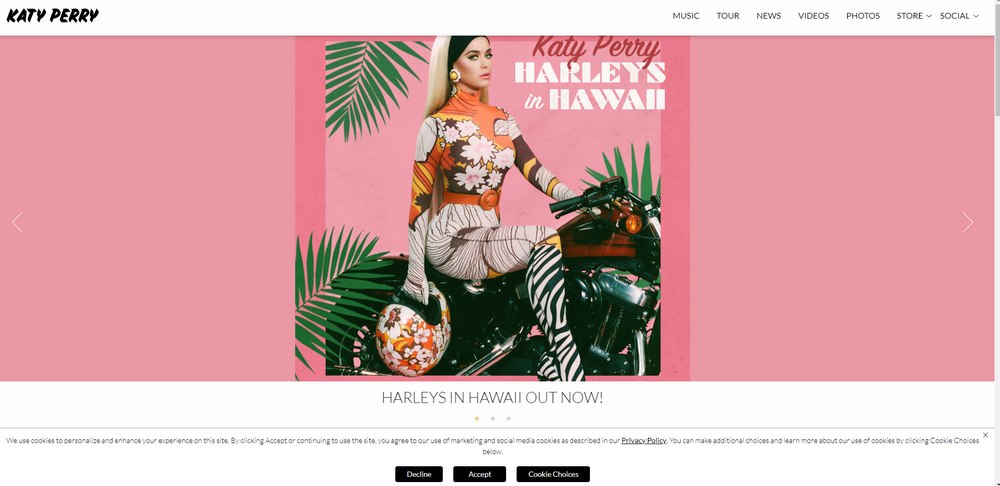 Setting up a business website with WordPress is quite easy. There are many unique themes you can choose from to find a design that matches your brand as well. Even Katy Perry uses WordPress. The singer even has a store built into the website to see her merchandise.
Portfolio Websites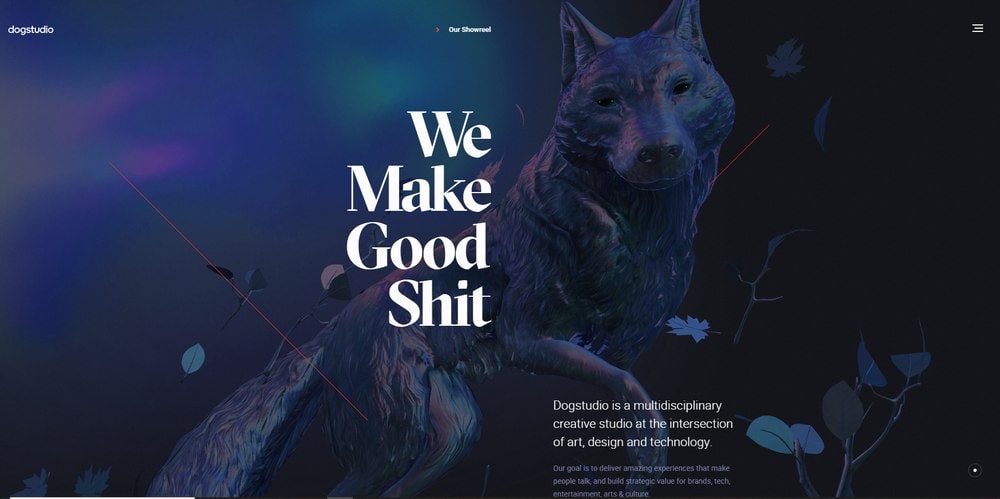 Want to showcase your professional portfolio online? Then use WordPress. It's the perfect way to attract clients for both agencies and freelancers. Dogstudio portfolio website also uses WordPress.
Educational Websites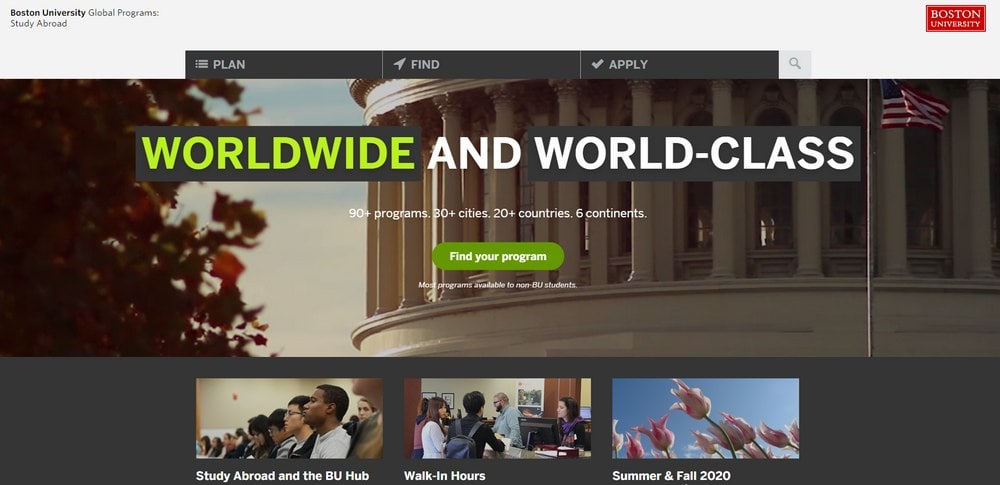 WordPress is a great choice for university and college websites as well. The official Boston University website also uses WordPress. In addition, you also use WordPress to sell online courses on your website as well.
News Websites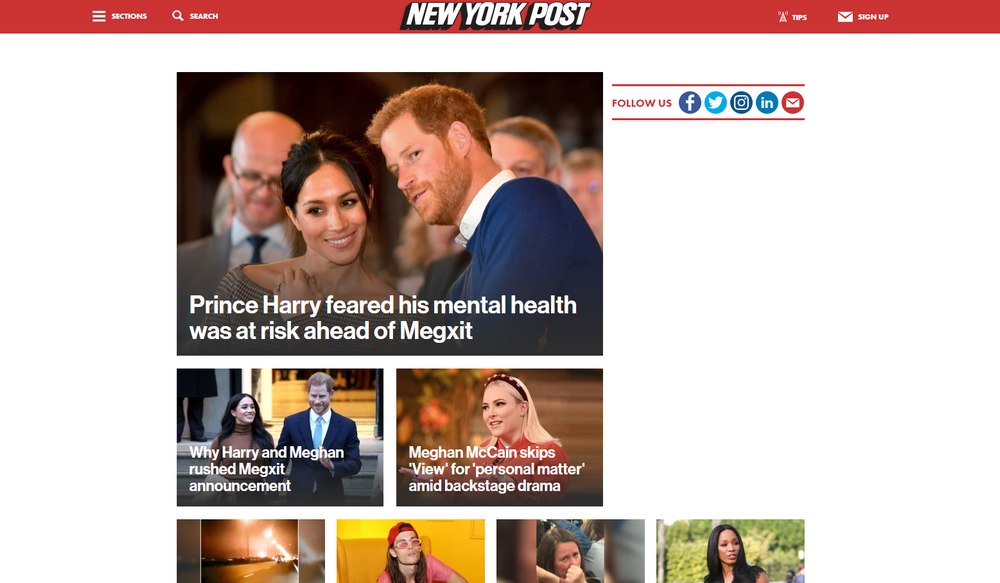 The popular daily newspaper website, the New York Post uses WordPress to manage its thousands of articles and content. WordPress is a great CMS for managing high-volume content websites.
How to Make a WordPress Website
Making a website with WordPress is not as difficult as it sounds. You can do it in a few easy steps.
Buy a domain name: You need a domain name to setup your website. You can get a .com domain name for less than $10 from a site like NameCheap.
Get hosting: It's best to use a managed WordPress web hosting service to make a WordPress website. We recommend Siteground. They offer the most affordable managed WordPress hosting at just $3.95 per month. Plus their plans come with WordPress pre-installed.
Get a theme: Once you have WordPress installed on your hosting server, you can login to the admin dashboard and install a theme. Use a premium theme to make your website look professional.
Start customizing: WordPress themes can be easily customized to change colors, fonts, layouts, and more. Use WordPress live customizer tool and theme editor to personalize the website.
Is WordPress the Right Choice for You?
If you're looking for a solution that gives you full control over your website, the ability to grow and expand at your own pace, and with an easily manageable user interface, WordPress is the perfect option for you.
However, you should also have a willingness to learn as well. Since WordPress is a multipurpose CMS, it involves a learning curve. Like learning to work with third-party plugins to add features such as payment gates.
Once you get passed that initial learning process, you will feel right at home with WordPress. WordPress also has one of the most active communities on the Internet. You won't have trouble finding help.
Check out our blog for more tips and guides on WordPress.
Looking for WordPress hosting? We use Kinsta. They offer world-class WordPress hosting, built to keep your website fast, secure, and always online.