20+ Best Sketch Style Guide Templates 2024
UI style guides are a holistic set of design standards for UI elements and interactions that occur in different web/app products, ensuring product consistency across different design teams, companies, and brands.
They are often a series of guidelines or visual references to help designers (even in different time zones) define or set the typography, UI elements, and interactions, in the same way, all the time.
These days, creating effective yet unified UI style guides in advance is essential for product and brand consistency. However, as a UI design beginner, do you really know how you can create one with ease?
If not, you can check out our list of the best Sketch Style guide templates out there.
Get everything you need to supercharge your Sketch workflow. From just $16, get unlimited access to thousands of Sketch templates and add-ons, as well as Photoshop actions, Lightroom presets, templates, graphics, fonts and photos.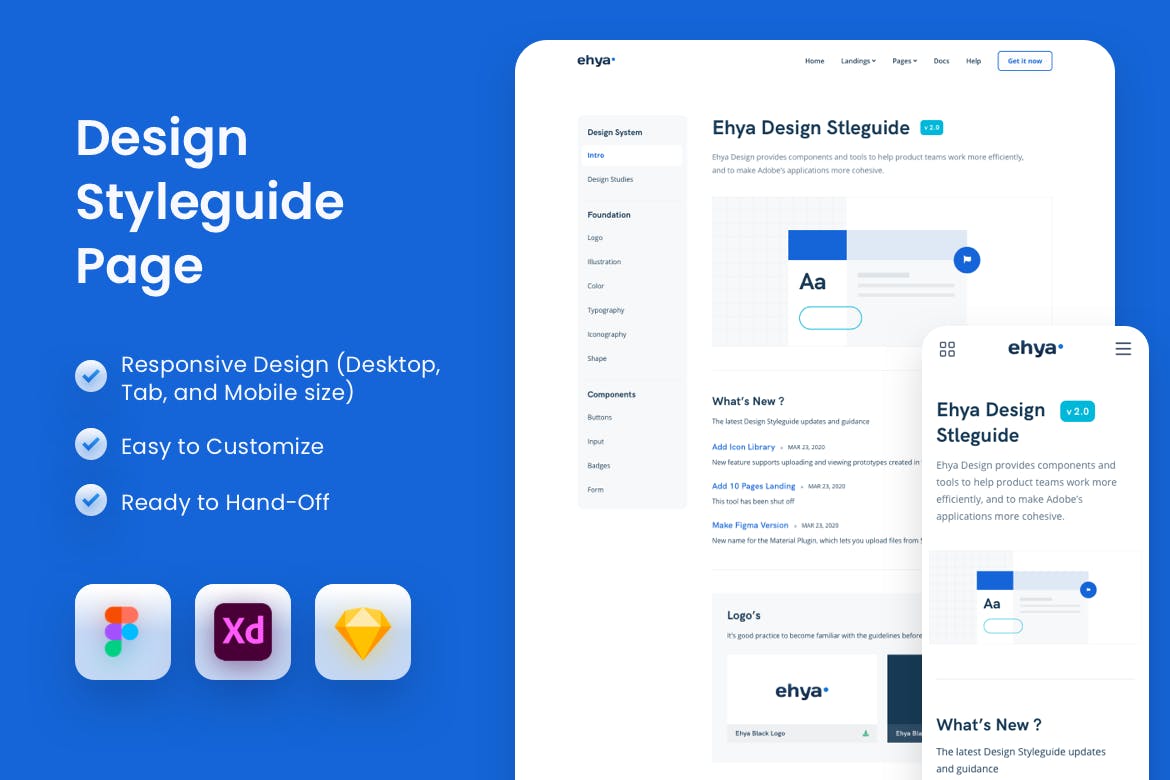 Scouring the internet for the best Sketch style guide templates? Look no further than the above-featured product. Designed for laptop, mobile, and tablet, it's a highly customizable template offering a modern, and clean design, and free fonts.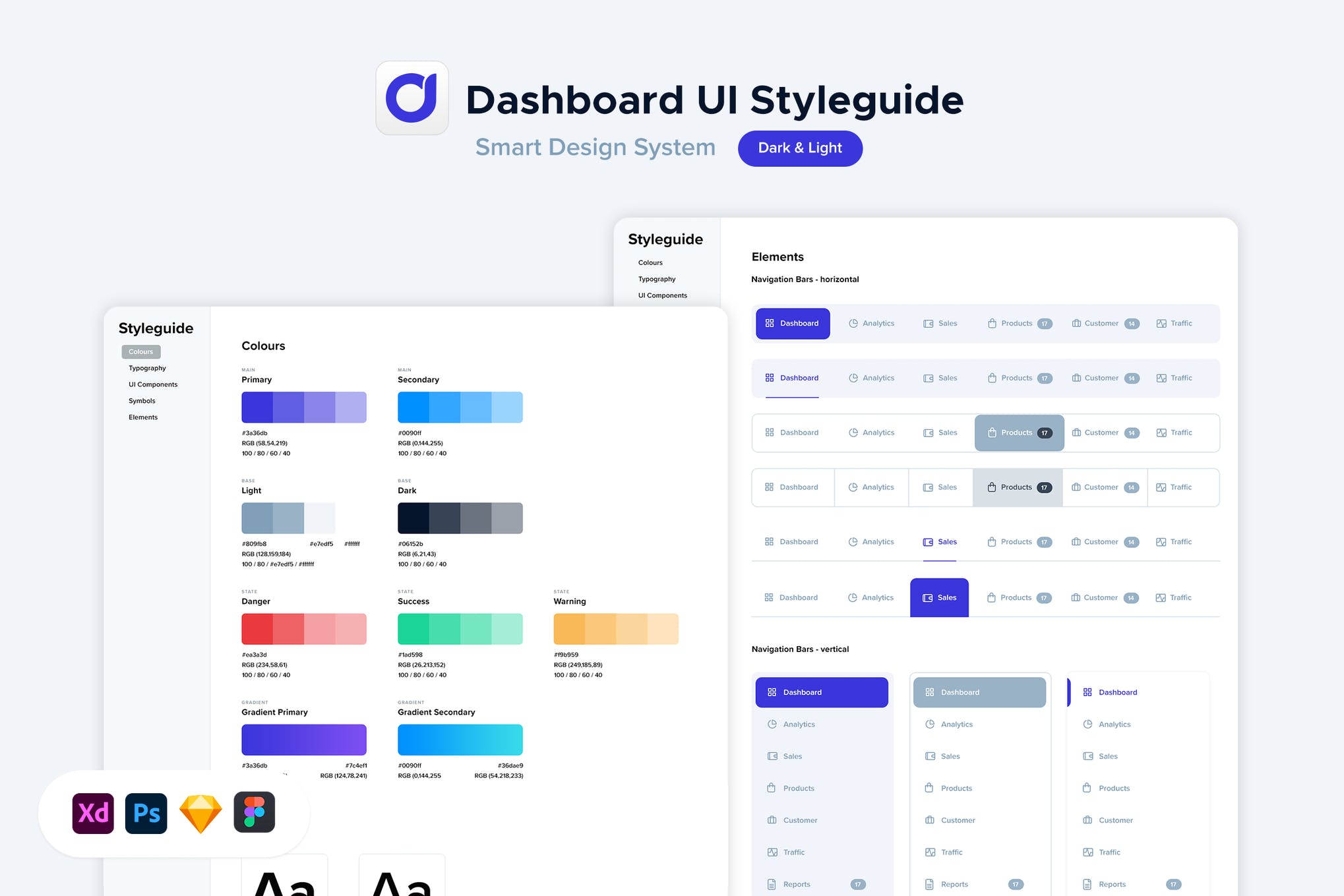 This Sketch Style guide UI kit is a perfect starting point for creating complex dashboards. It´s a smart design system that helps creators to begin projects the right way. Boost your design workflow with tons of premade UI components, typography, and color styles as well as UI elements and symbols.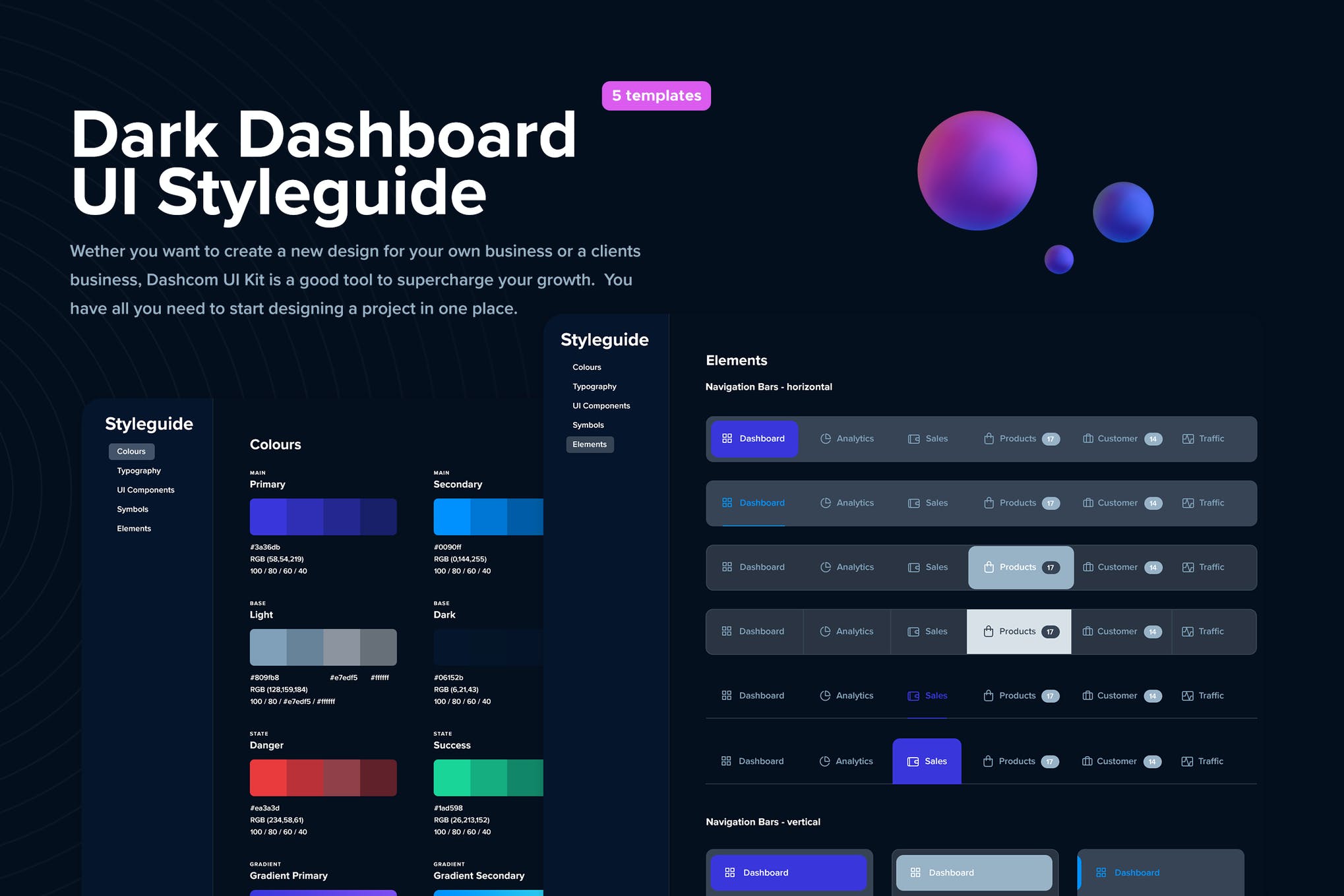 This is a typical dashboard UI style guide example. The designers have used modern typography and UI elements to make the website content easy to read and digest quickly for visitors. Check it out.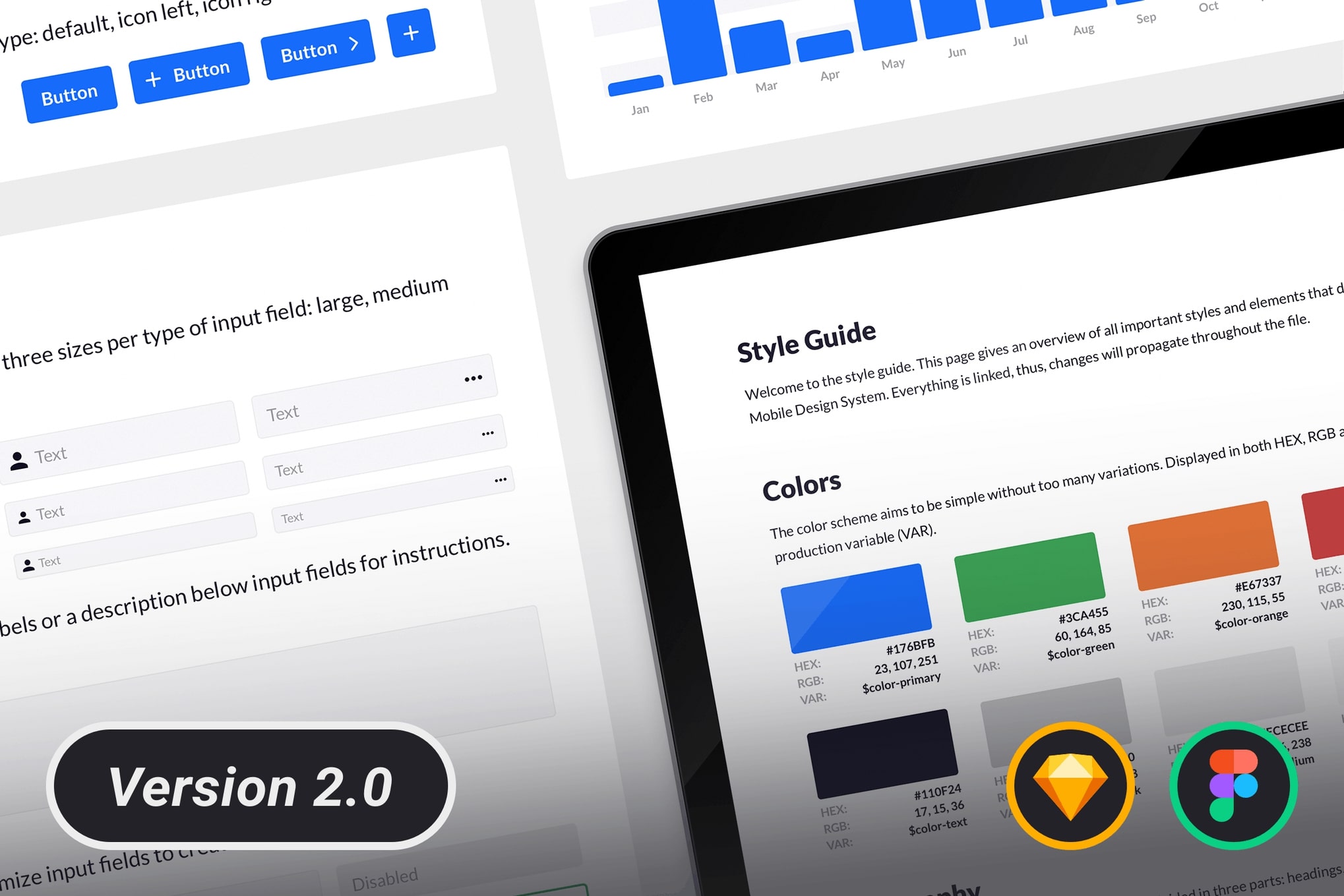 This starter kit for Sketch and Figma includes over 200 responsive symbols, 14 flexible charts, and an extensive style guide. It's the perfect tool to work faster, smarter, and save precious time. Components are responsive and they all share the same goal: to evoke simplicity.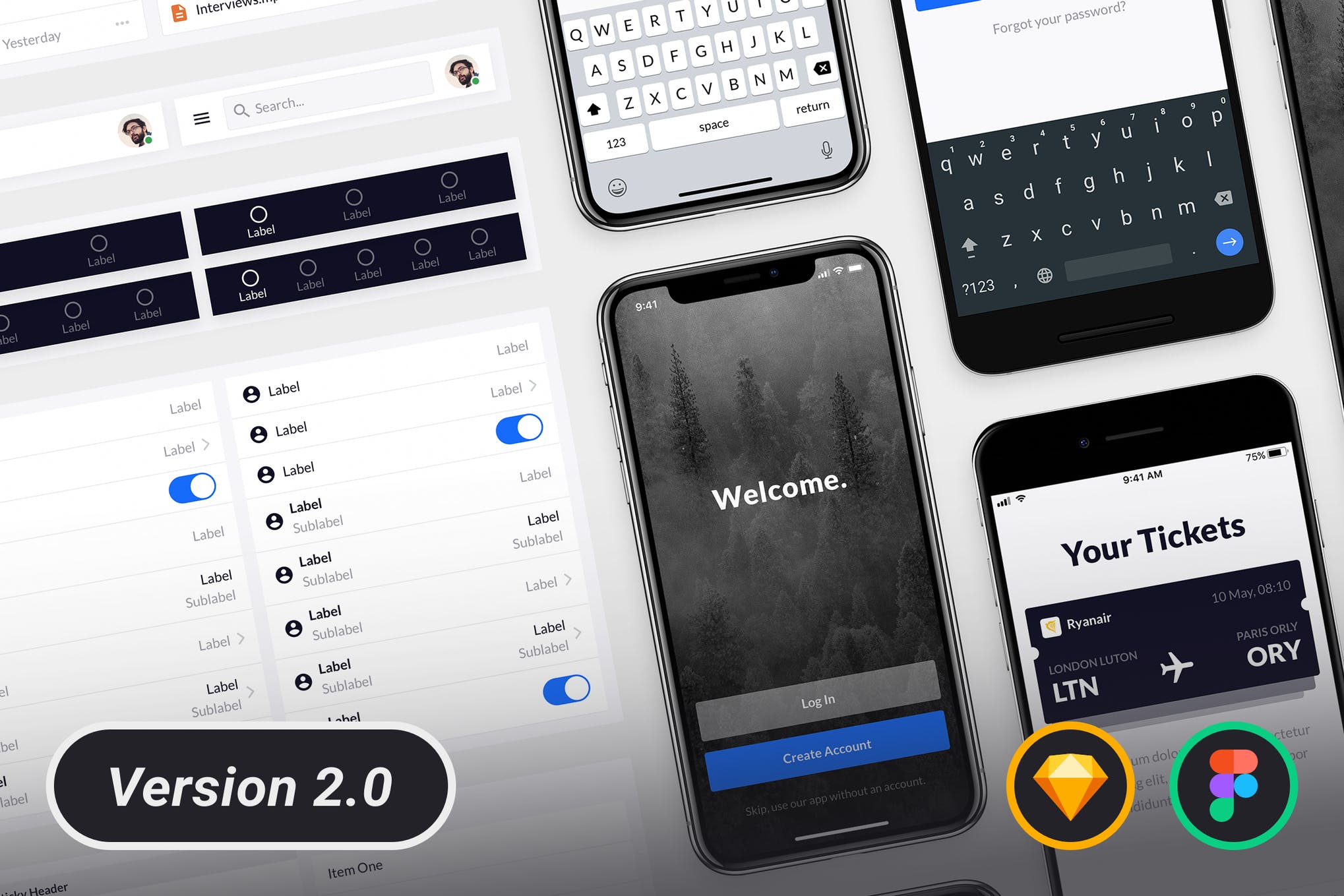 This mobile starter kit contains over 250 responsive symbols, 14 flexible charts, and an extensive style guide. It's the perfect tool to create apps for iOS, the iPhone X, and Android.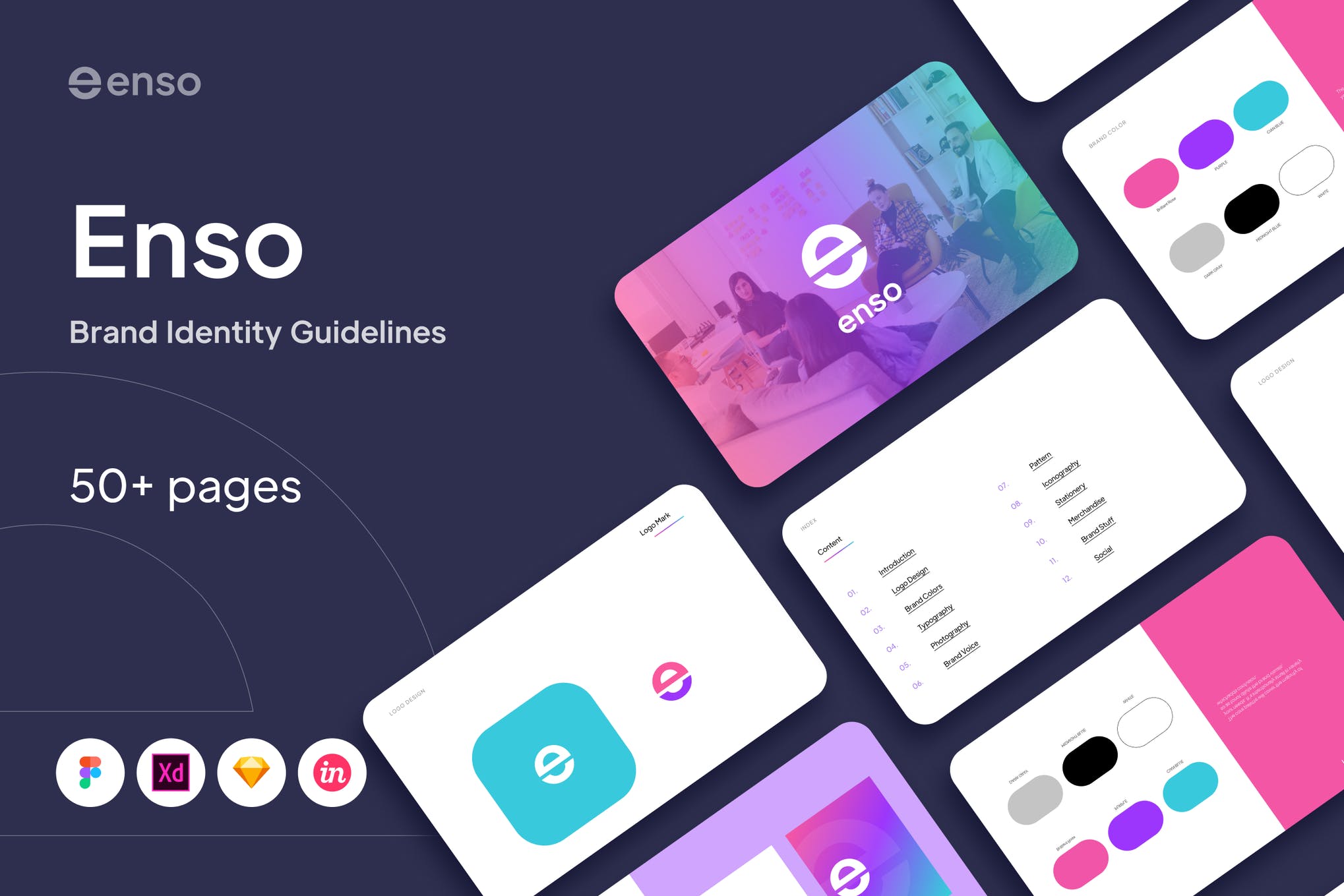 Here we have a unified style guide created for better collaboration between designers and developers. Many elements are defined in this style guide, including buttons, checkboxes, color pickers, labels, inputs, date pickers, and more.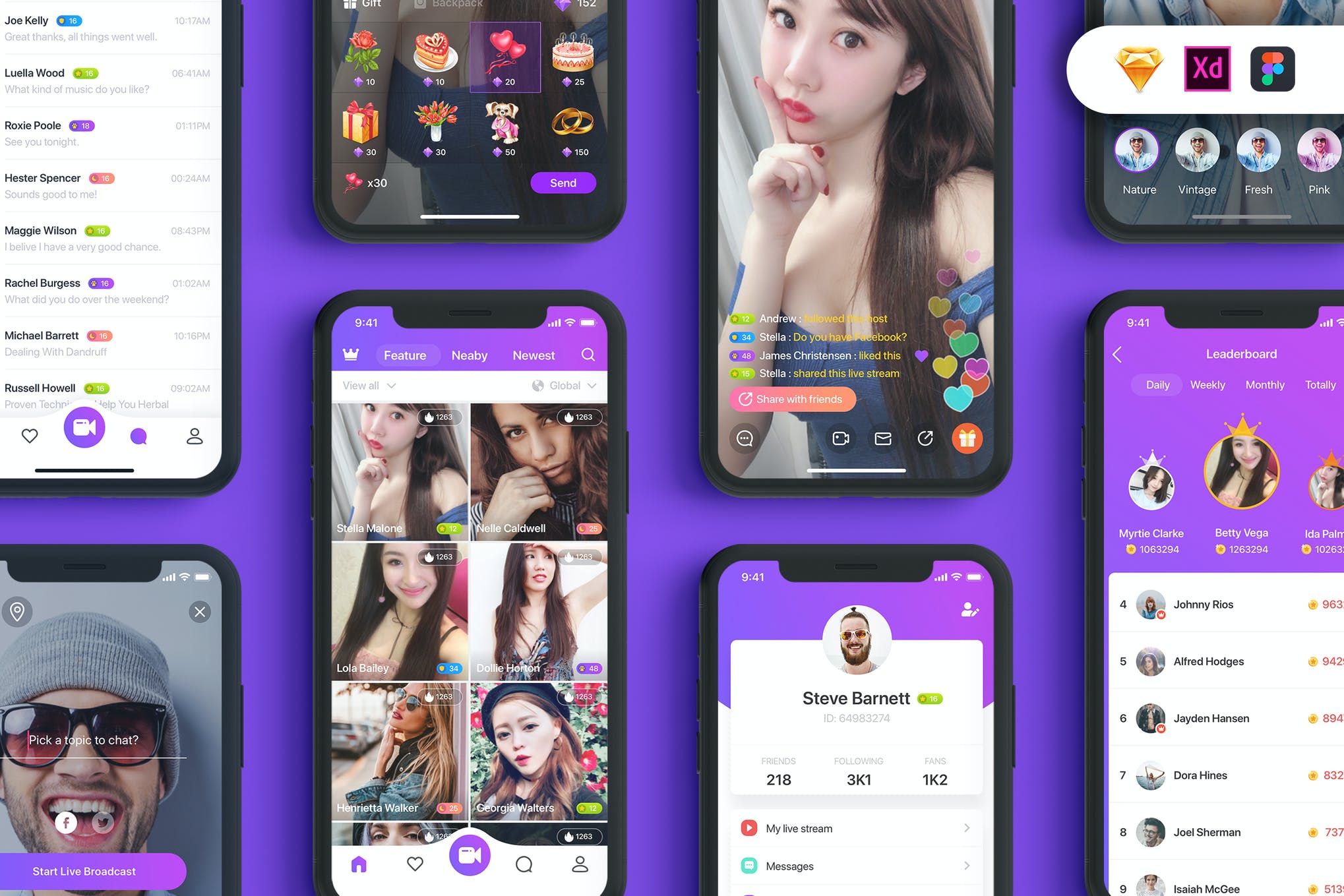 If you're putting together a video streaming app, this UI kit for Sketch will be super handy. It includes three unique screens with modern and minimal layouts, a style guide, free Google fonts, and a range of vector icons, and is super easy to edit thanks to the layered file organization.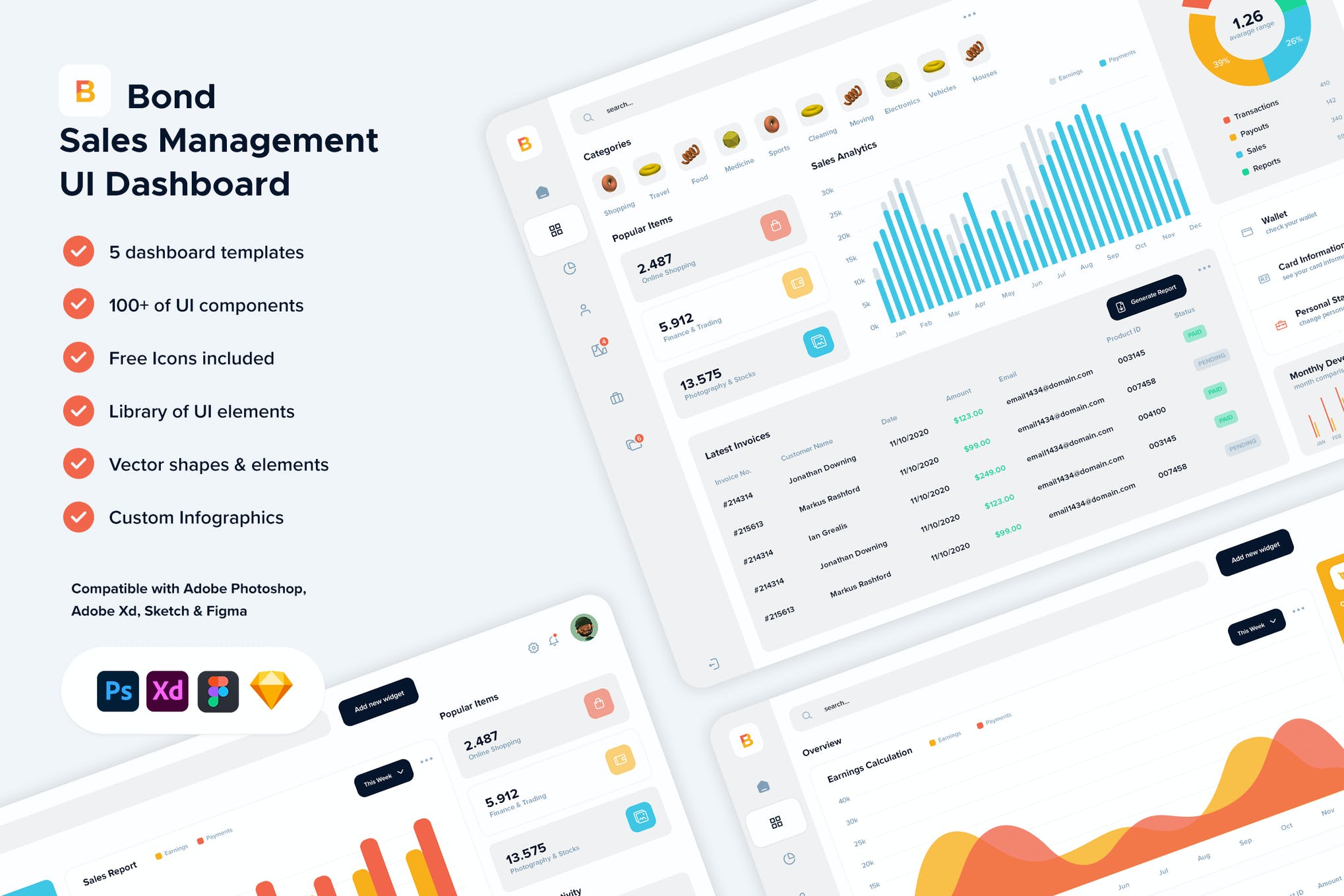 Bond is a material design Dashboard template specially designed for all types of admin management. It contains tons of premade UI components, typography, and color styles as well as UI elements and symbols.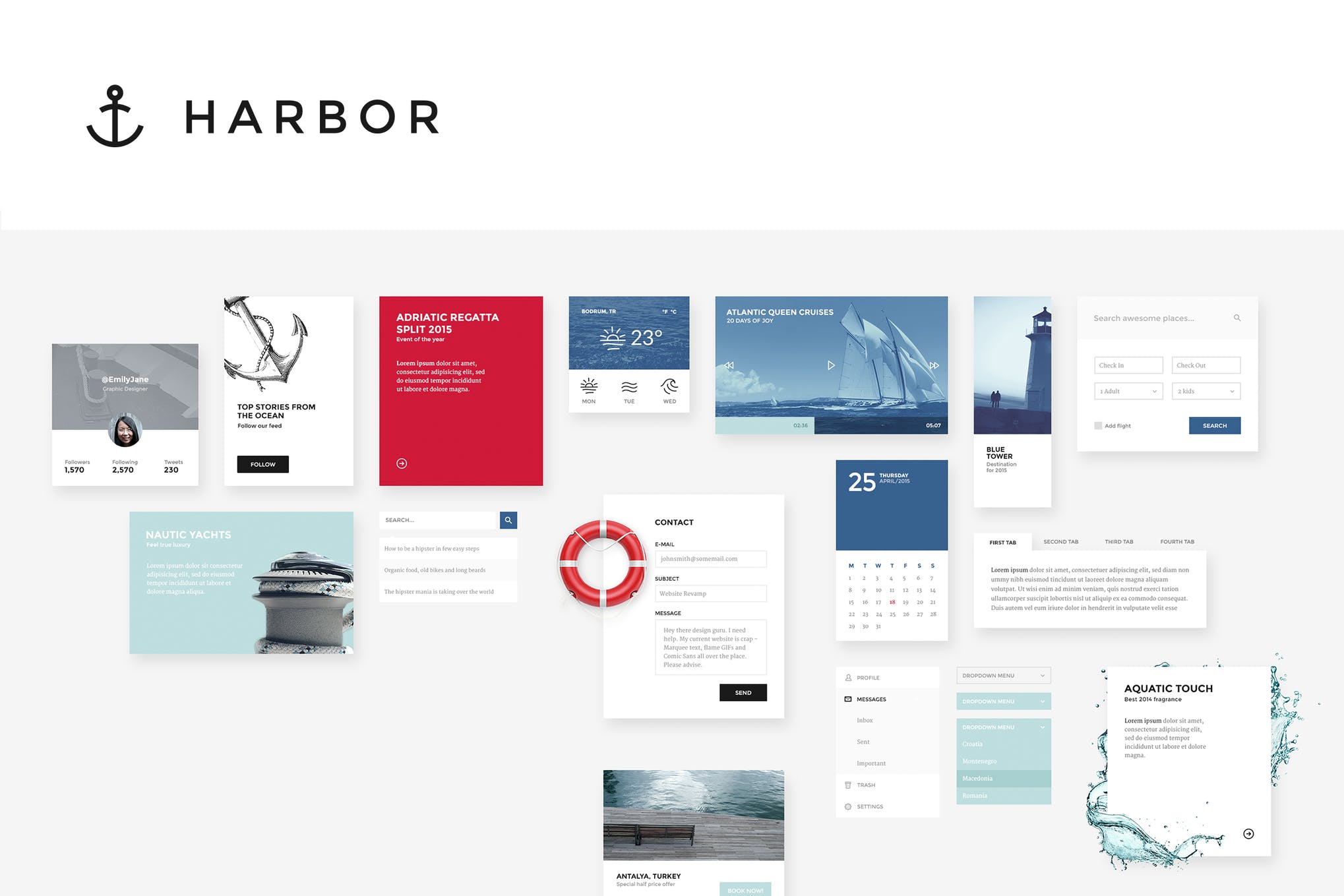 This is a user interface kit you can use to design websites for eCommerce stores and online shops. The pack includes 10 different online store templates featuring more than 120 screen designs. The templates are available in Sketch, Photoshop, Figma, and Adobe XD as well.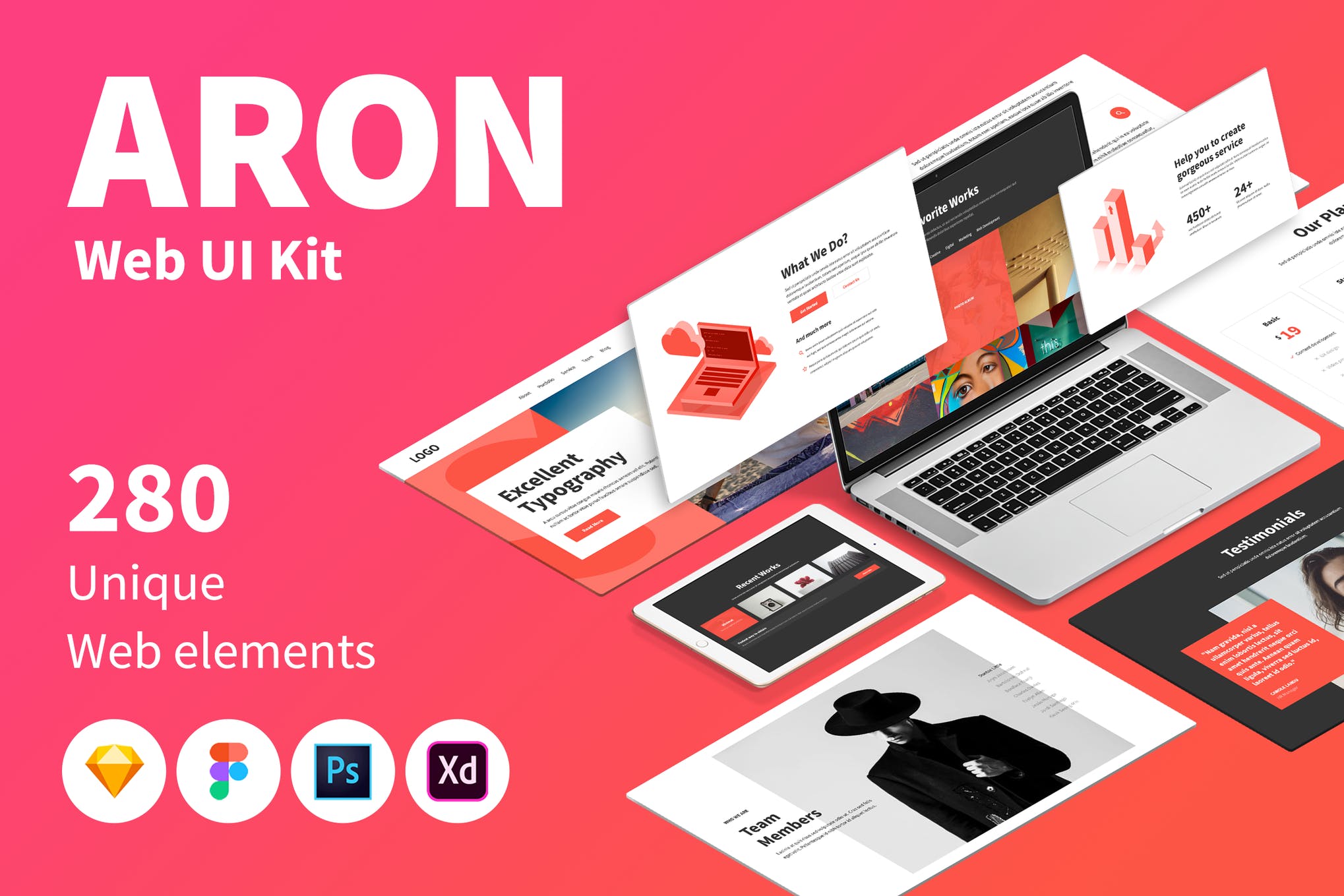 ARON is a powerful web UI toolkit with a clean and simple design. This pack helps you to prototype and design any website with ease. You can easily customize 280 elements in 9 categories with a simple design style guide. All screens also have light and dark modes.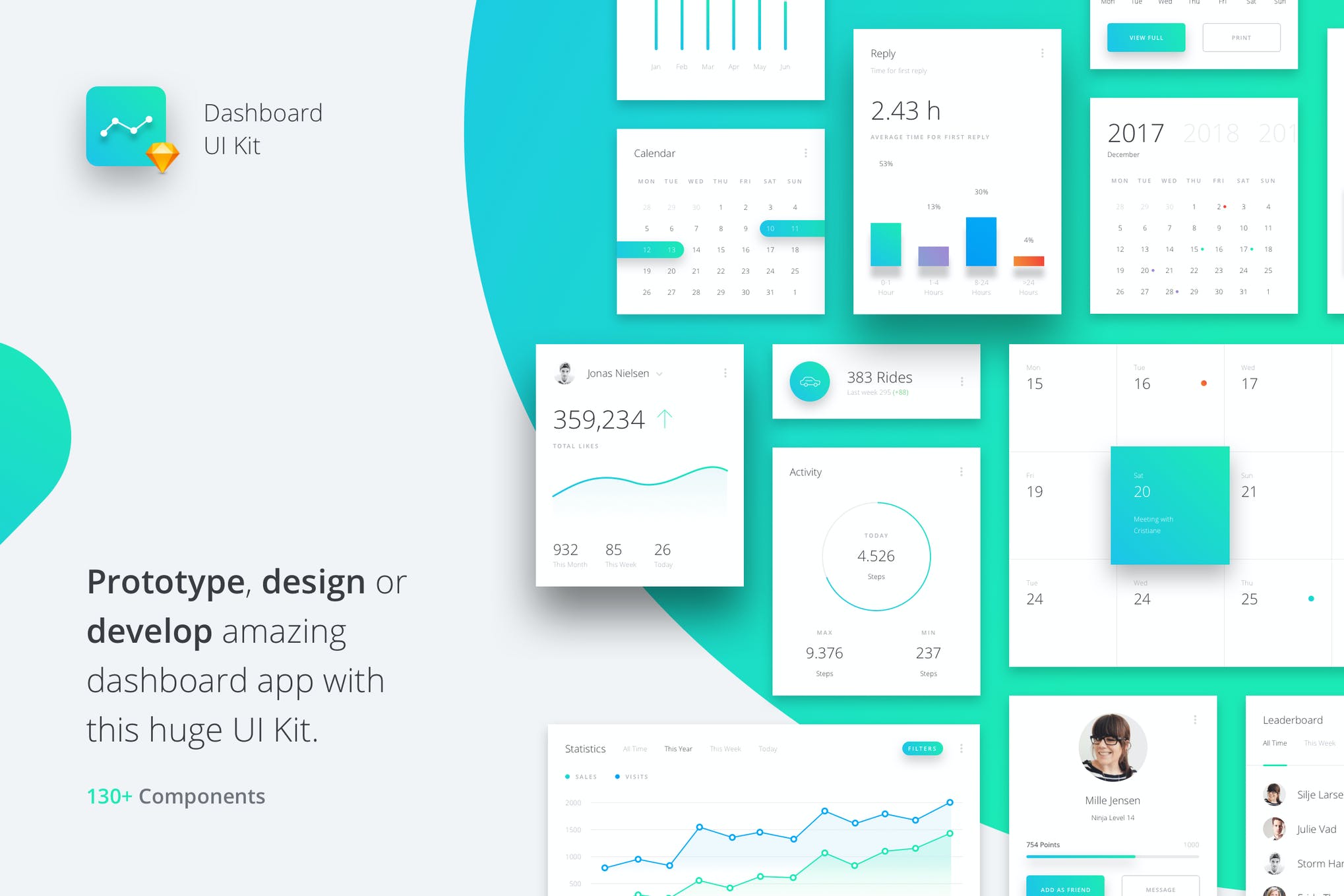 this clean and modern Dashboard UI Kit with over 130 custom-designed components is the perfect match for your next dashboard app. For easier collaboration with your developers, a style guide comes included with the package.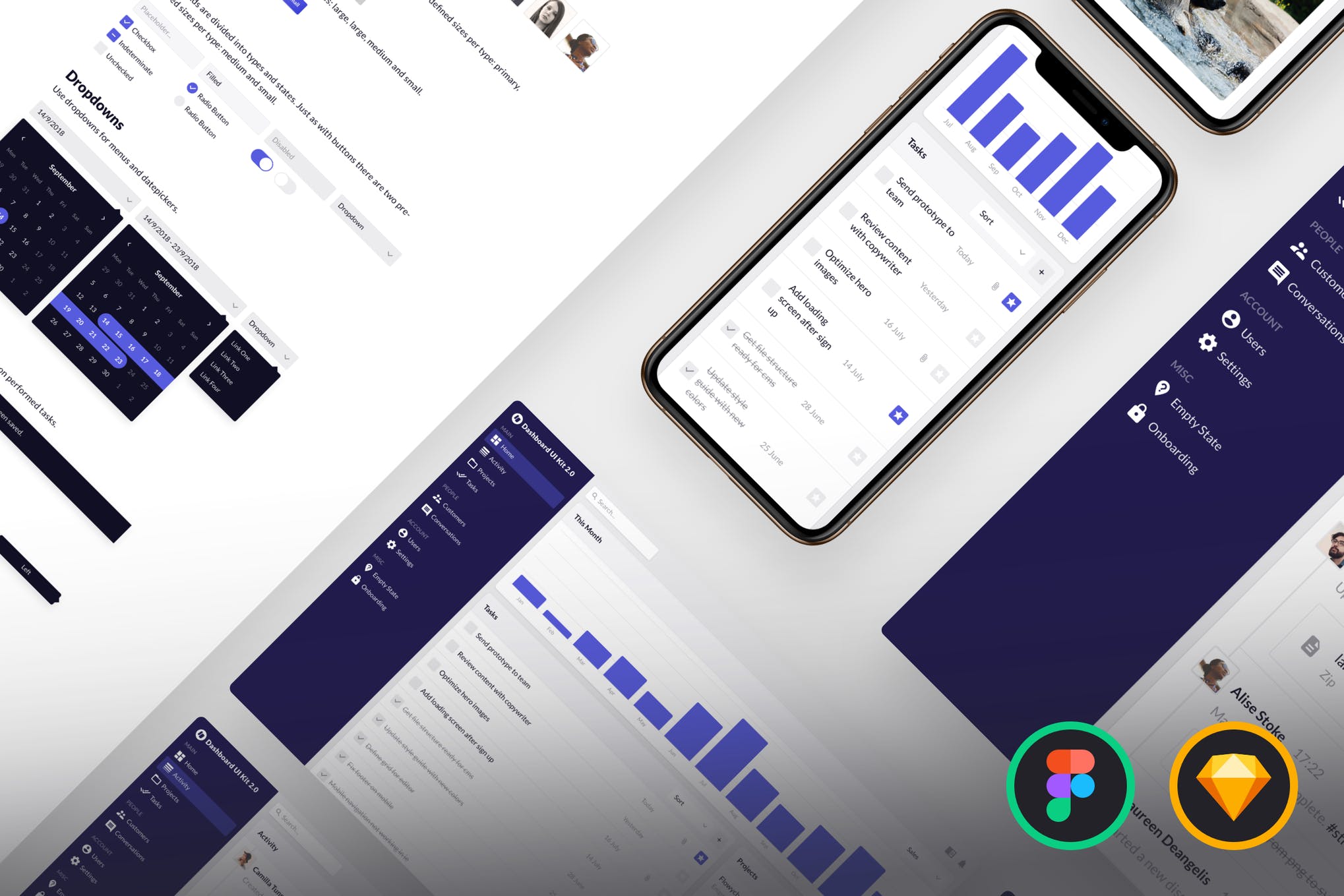 Create beautiful dashboards and web apps with a totally redesigned interface. This UI kit leaves your interface with more power and makes it the perfect design kit for Sketch, and Figma. It comes with a style guide to help you maintain a consistent style and visual language across all areas of your product.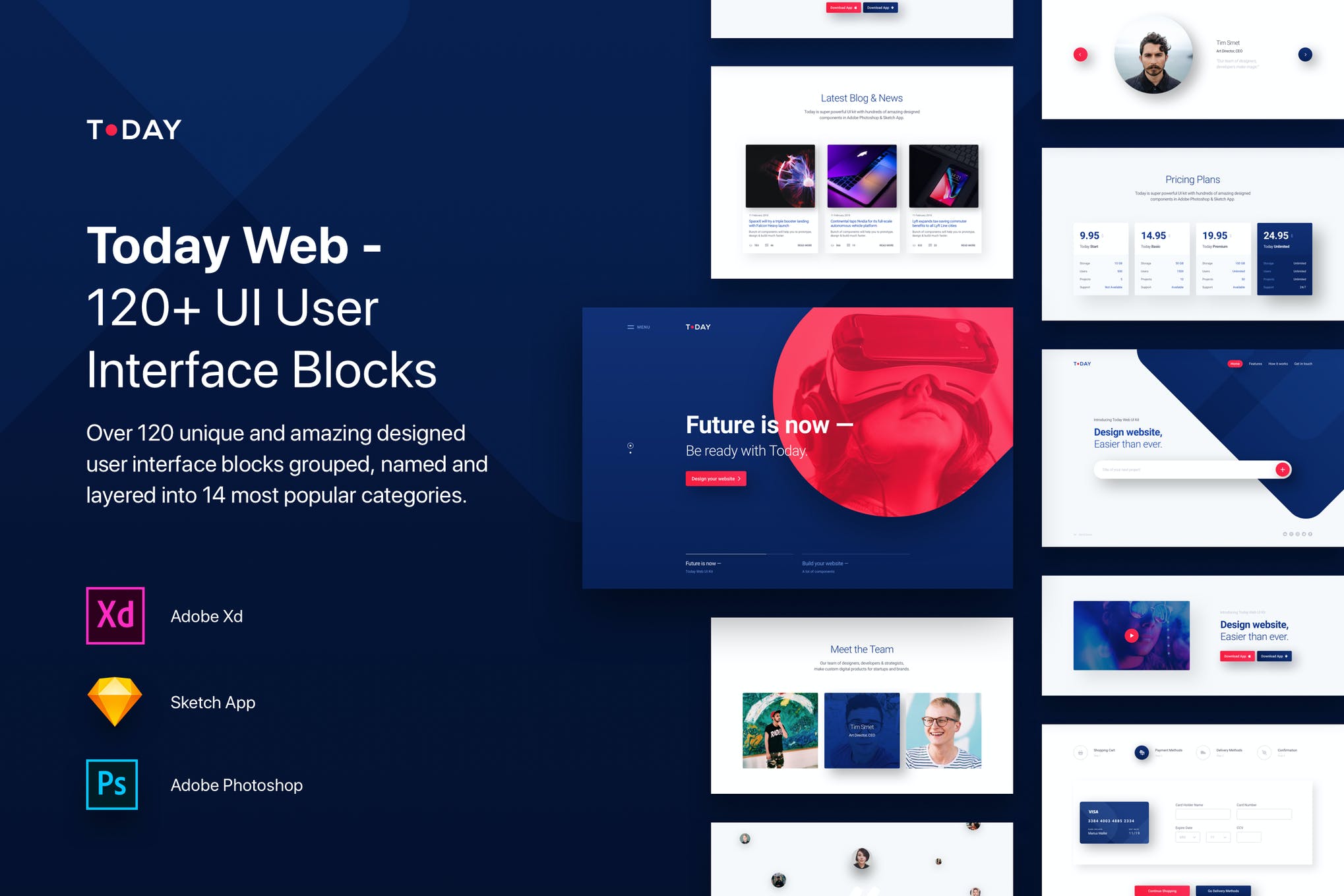 It's a huge pack of everything you need to design any website, landing page, or web application. Everything is designed under 12 column Bootstrap grid with 1170px width so it's very easy to combine components. Also, a style guide page is included, so your design & dev process will be much easier.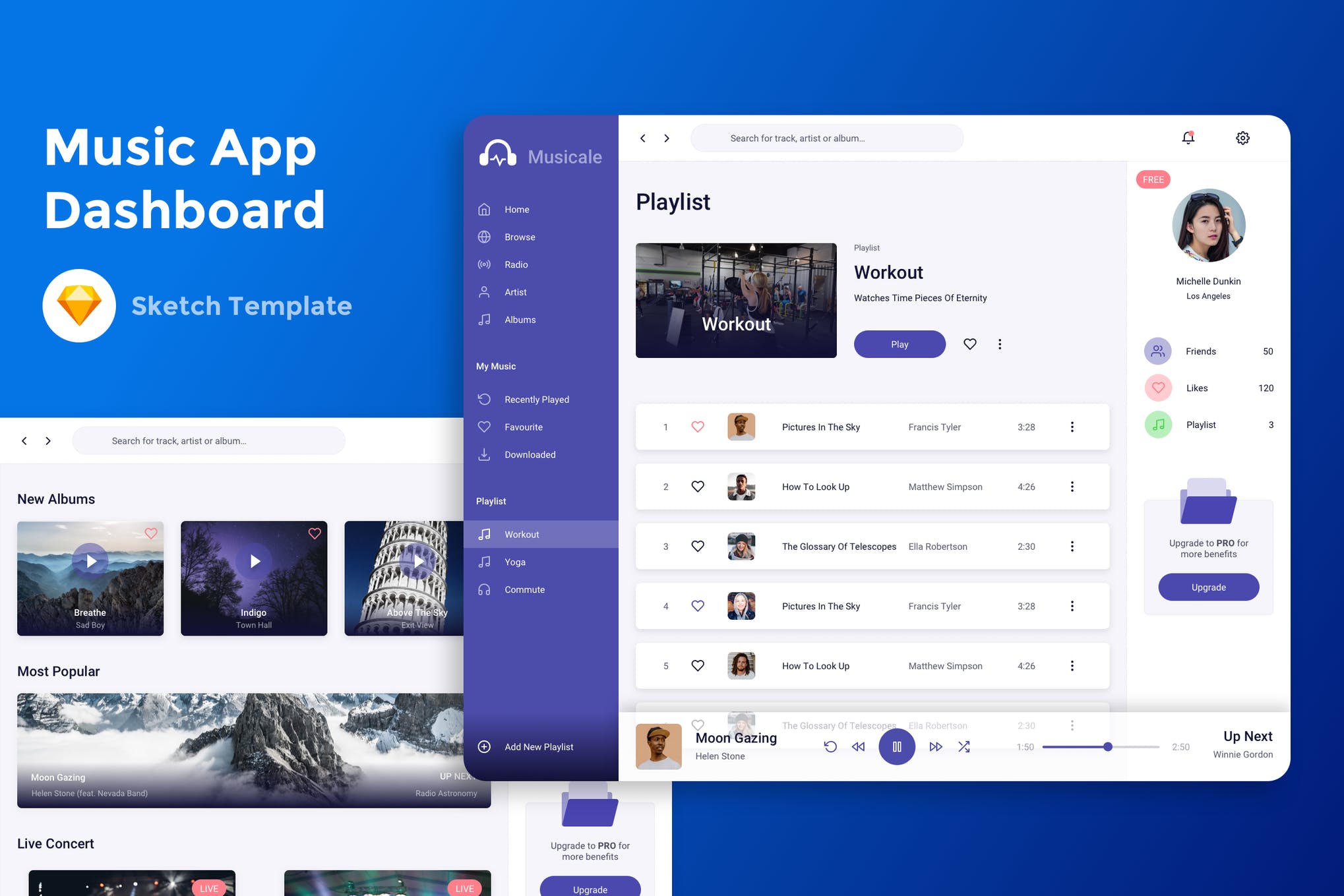 This admin dashboard Sketch template is a great starter solution for building a music or streaming web app. This template is simple yet professional and modern. All components are vector-based, fully compatible, editable, and pixel-perfect. Also, they are well-organized, carefully named, and group.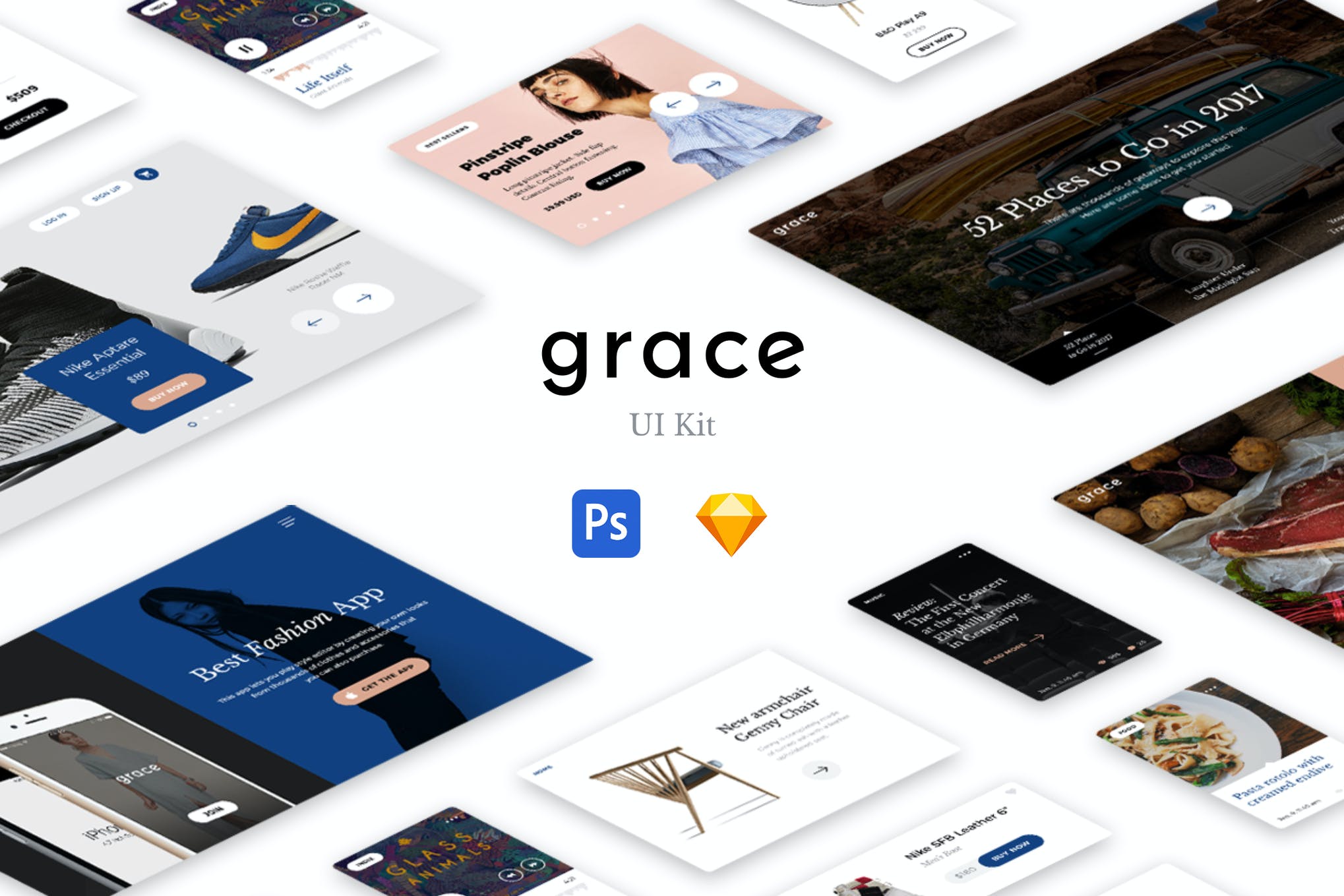 This is a carefully crafted website template you can use and customize in Sketch to create unique website designs. It includes 7 creative page designs with both desktop and mobile views. You can also use the templates in Sketch and Figma as well.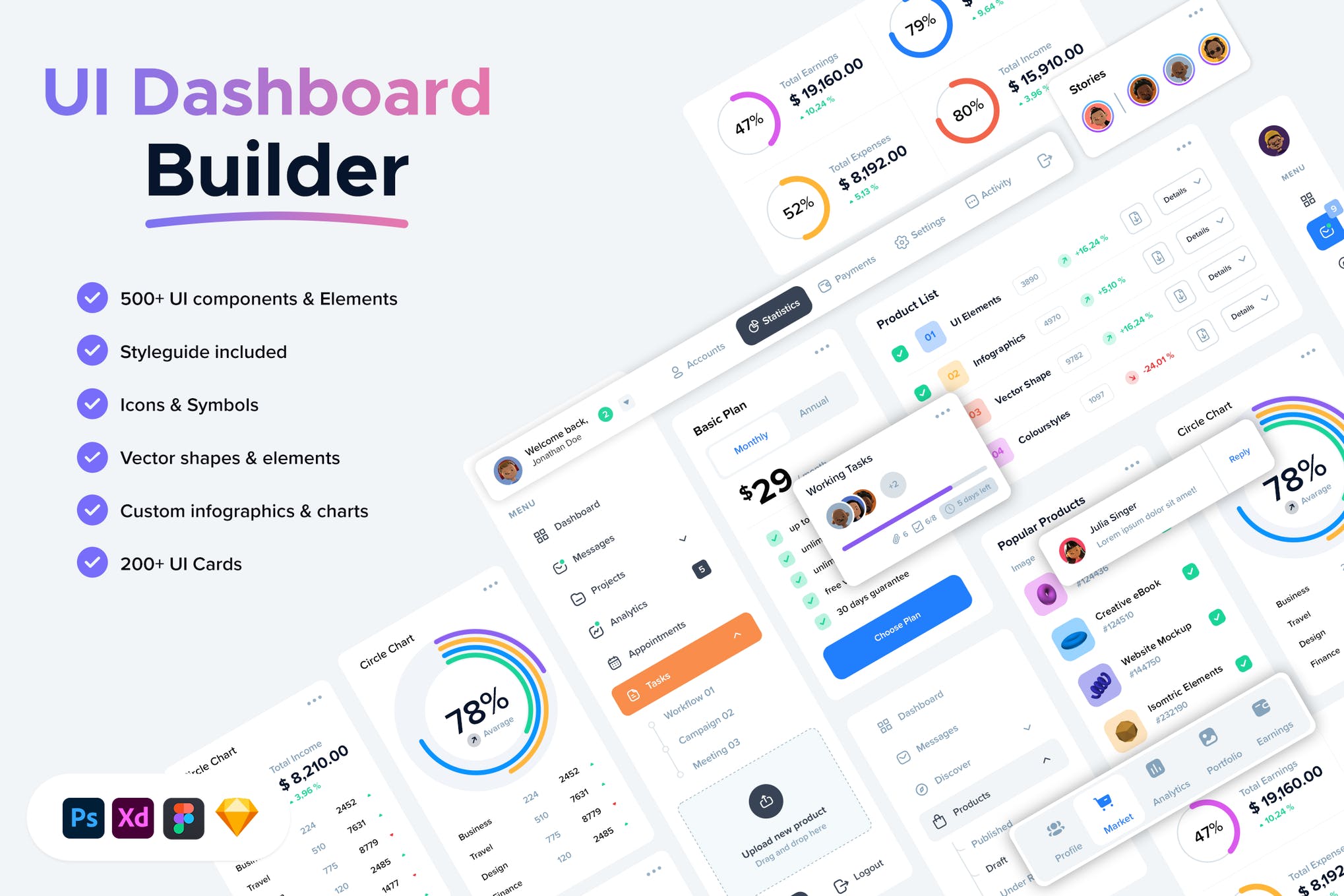 This UI dashboard builder is the perfect started kit for your next design project. It has a styleguide and design system with more than 500+ different UI components, elements, and widgets. Boost your design workflow with tons of premade UI components, typography, and color styles as well as UI elements and symbols.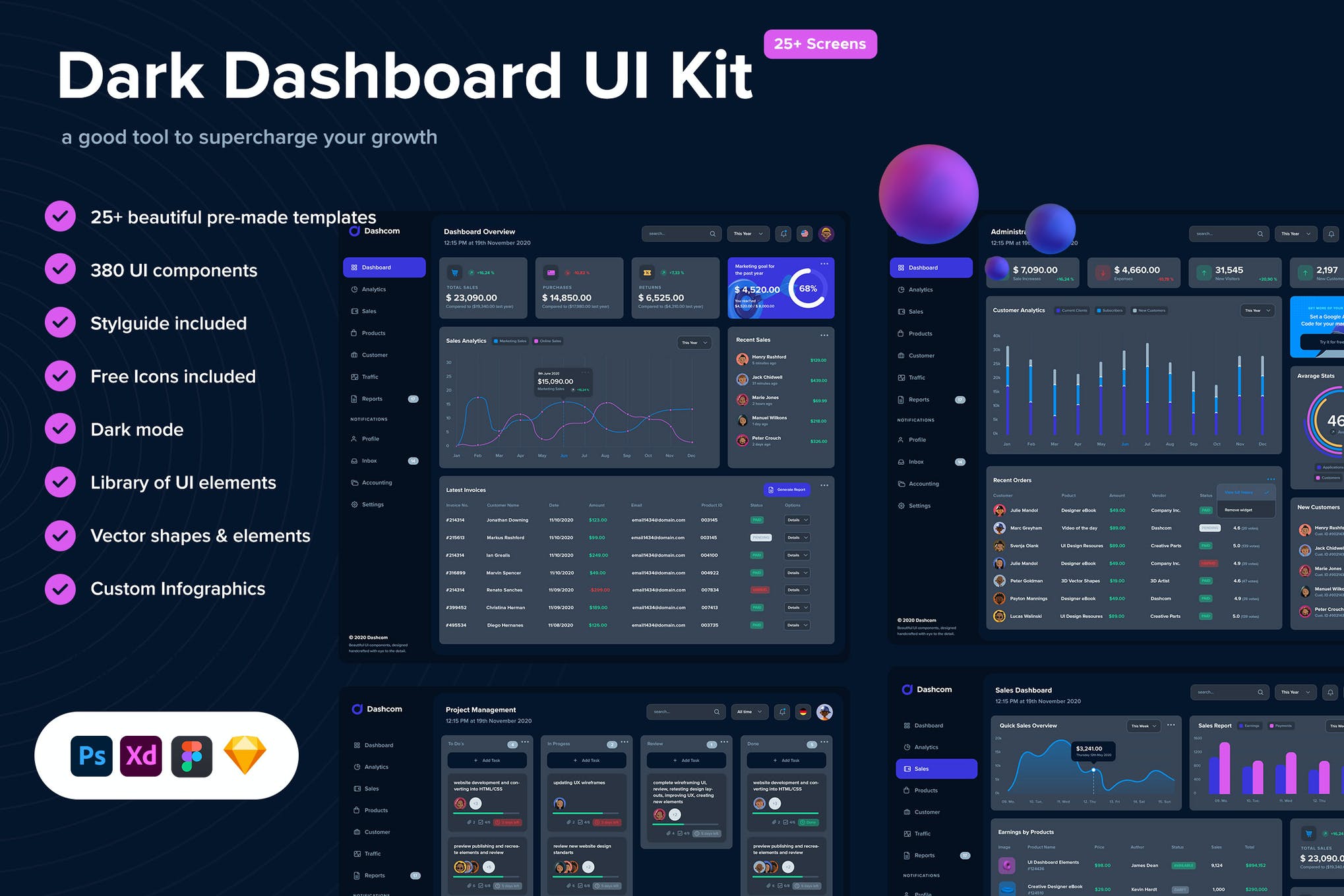 With many pre-made elements, UI components, style guides, and templates, this toolkit will help you to quickly design any project at ease. All components work on different platforms and are easily customizable to create a unique design for your clients.
Free Sketch Styleguide Templates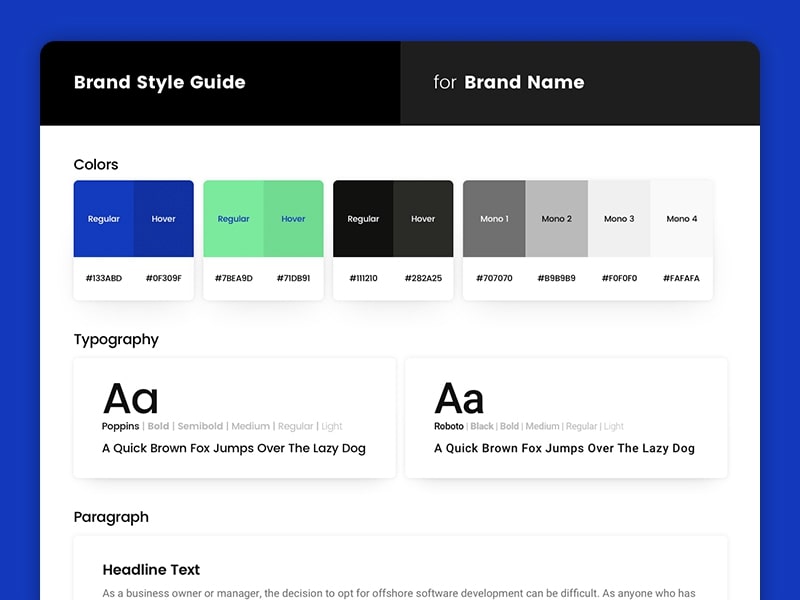 Here we have an easy and simple brand style guide for Sketch that you can use for your next project. It was very generous of Mohammad Umair Yahya to make this resource available for download.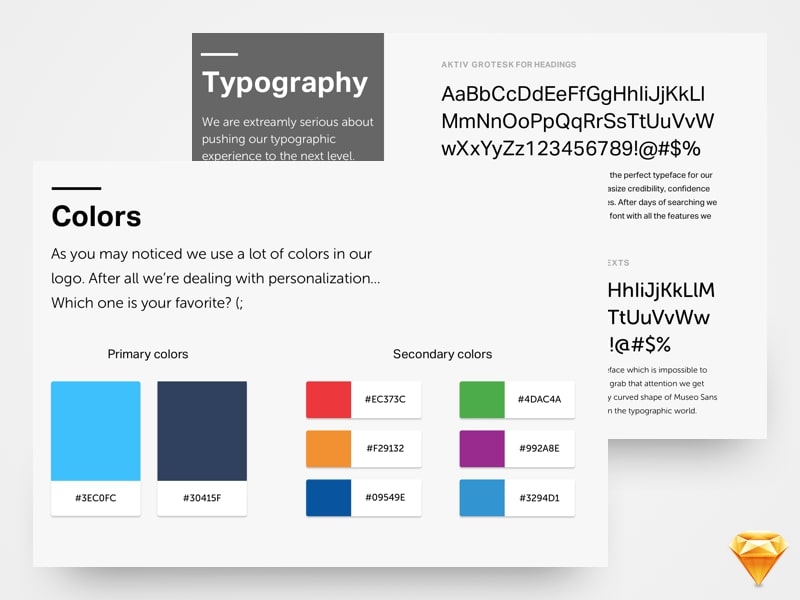 Check out this brand identity guidelines template that's made up of 2,000+ components and 100+ styles, with both dark and light themes. We wholeheartedly recommend you check this out, and add it to your shortlist at the very least.