25+ Best Sketch UI Templates & Resources 2024
Building a new website or app in the modern age comes with a significant number of challenges. It is often a complex relationship between creativity and a methodical work ethic that manages to produce a worthwhile project.
It's no surprise that a good majority of people looking to design websites and apps turn to Sketch, a robust and comprehensive piece of software that excels at the design and execution of websites and apps.
Yet despite Sketch's proficiency, it can often be difficult to find the right resources for it. It's for that reason that we've decided to compile some of the best Sketch UI templates that will help you along in a website or app's development most important steps.
We've collected a range of premium and free Sketch UI templates for you to browse, tailored to fit a wide range of creative and professional design applications. These UI templates will give you the leg up in your early design phase.
Read on to see our range of premium and free Sketch UI templates!
Get everything you need to supercharge your Sketch workflow. From just $16, get unlimited access to thousands of Sketch templates and add-ons, as well as Photoshop actions, Lightroom presets, templates, graphics, fonts and photos.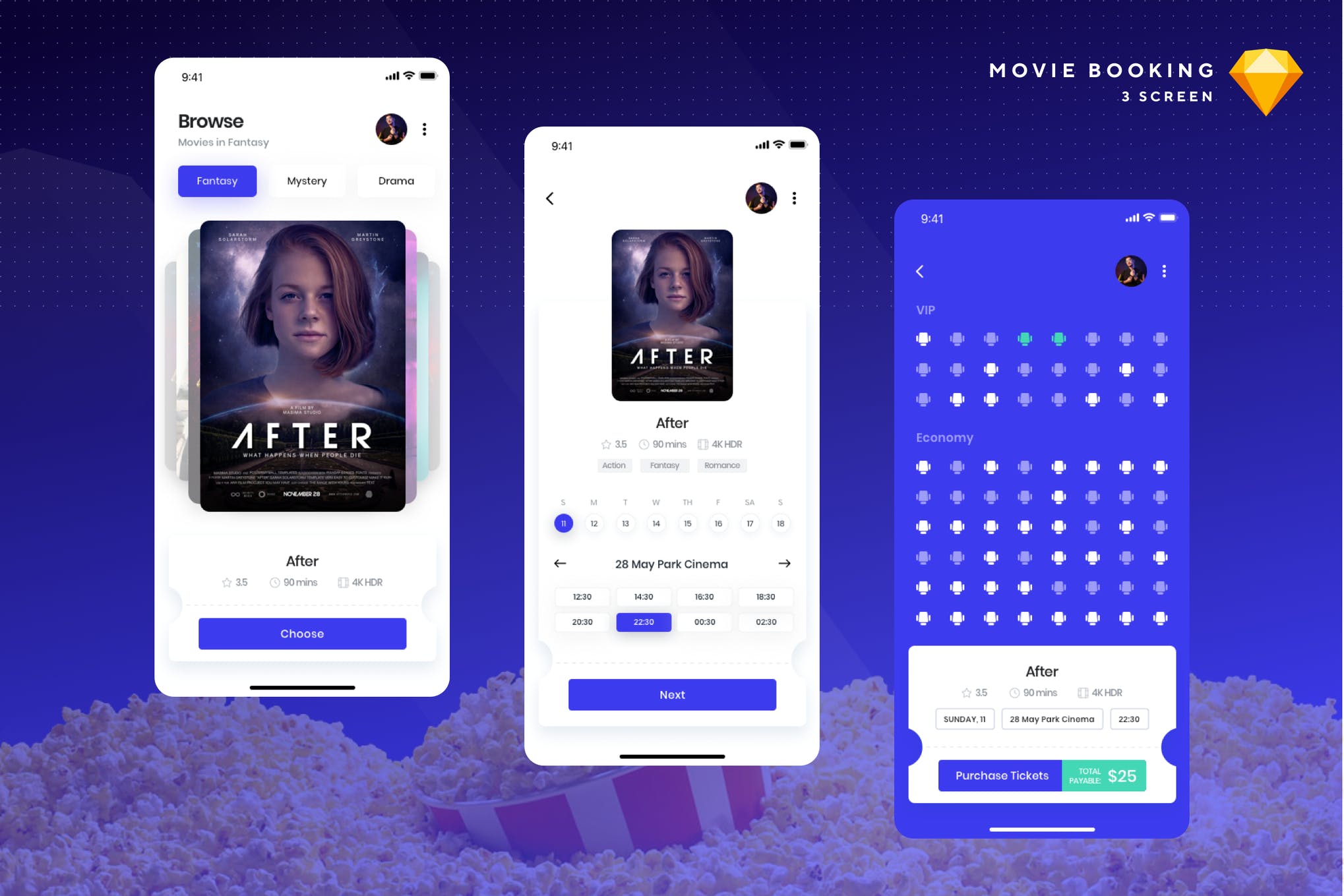 If you're looking to hunt down the best Sketch UI templates, Cinemaly deserves to be added to your shortlist. It's a retina ready and responsive movie booking UI template featuring three clean, and modern screens fully customizable to your specific needs.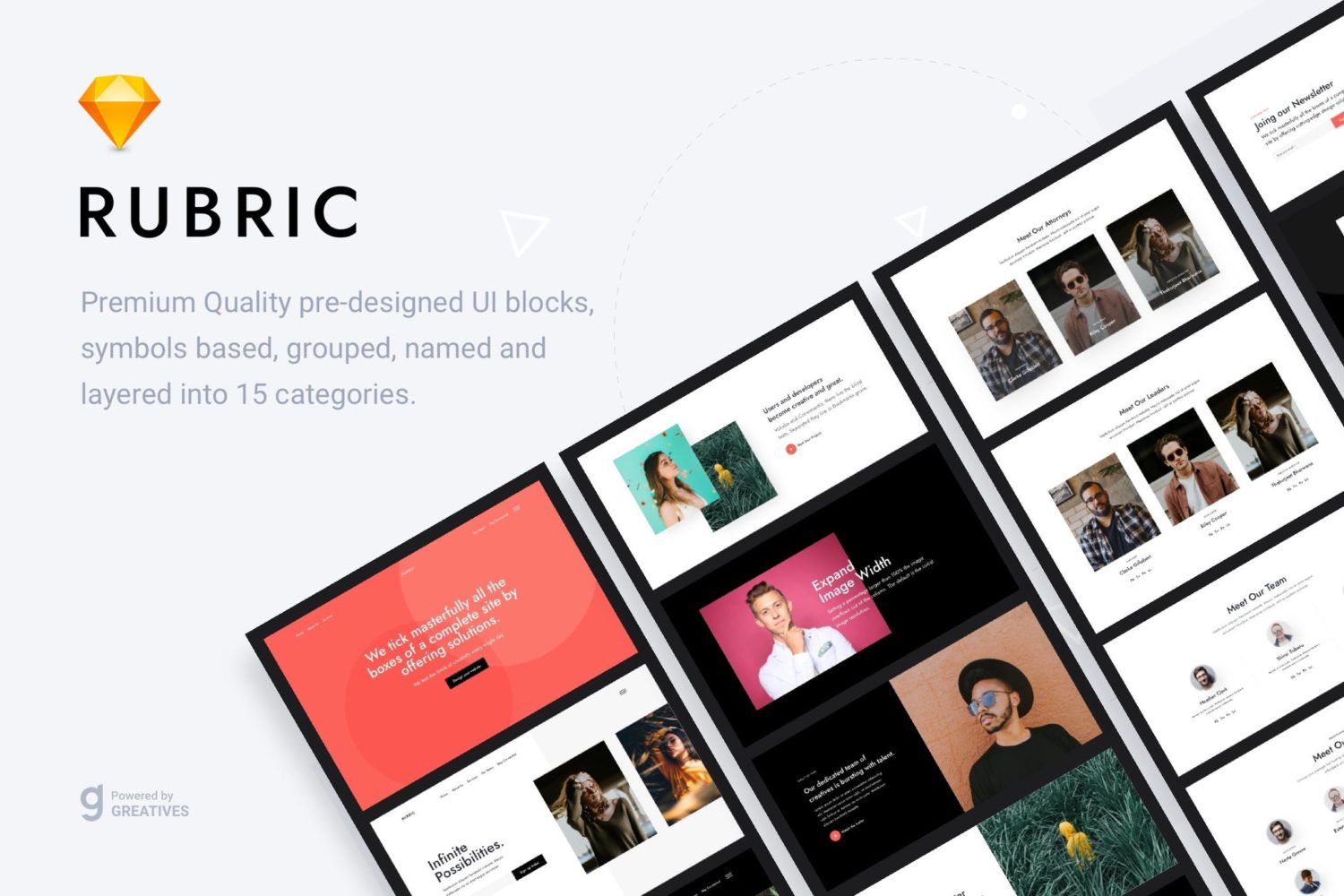 The Rubric UI Kit is a multipurpose option that can help you set up your personal, business, or freelancing website with ease. It offers 60 plus web user interface blocks, 15 categories, and virtually everything you'll typically need in a UI kit designed under 12 column Bootstrap grid with 1170px.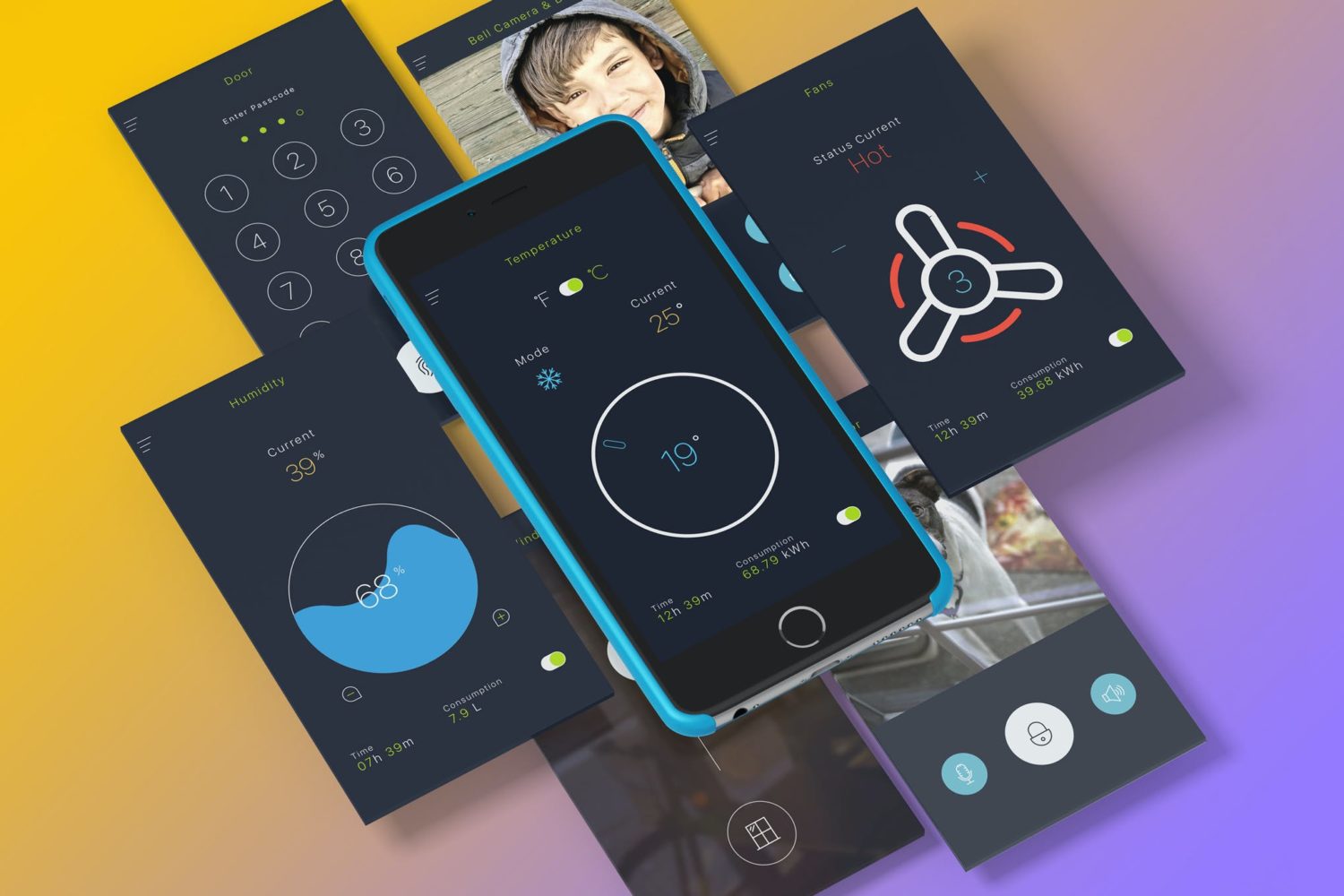 Looking to build your very own smart home app? The Smart Home Sketch UI Kit has everything you need to get started. The kit provides you with a range of foundational UI options, and a fantastic level of customization to help you refine the app in the later stages of development.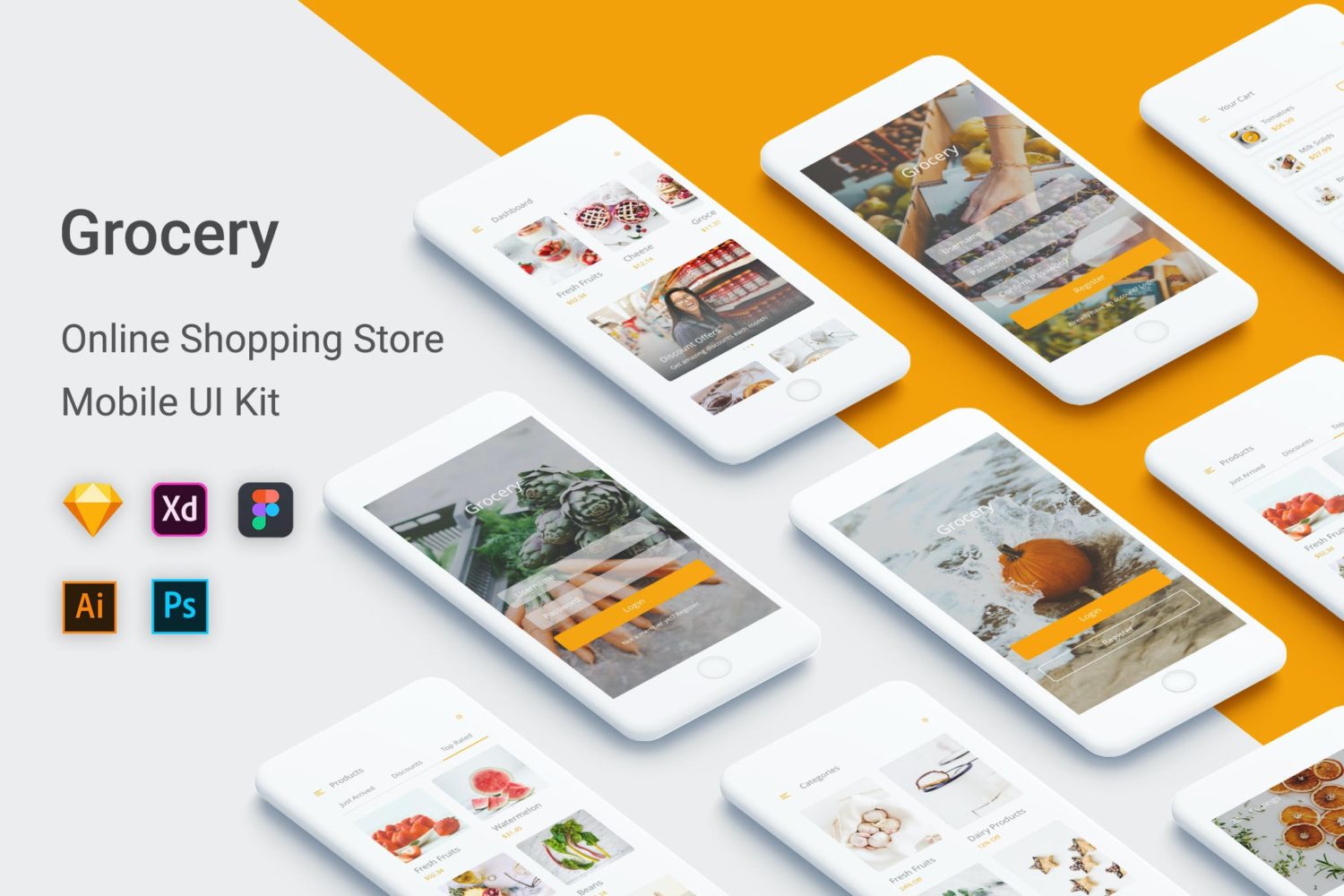 Next up is an incredible resource for those looking to build their very own grocery shopping app. The UI kit comes with everything you'll need to get started, from login pages, register pages, dashboards, shopping cart, categories, and much more!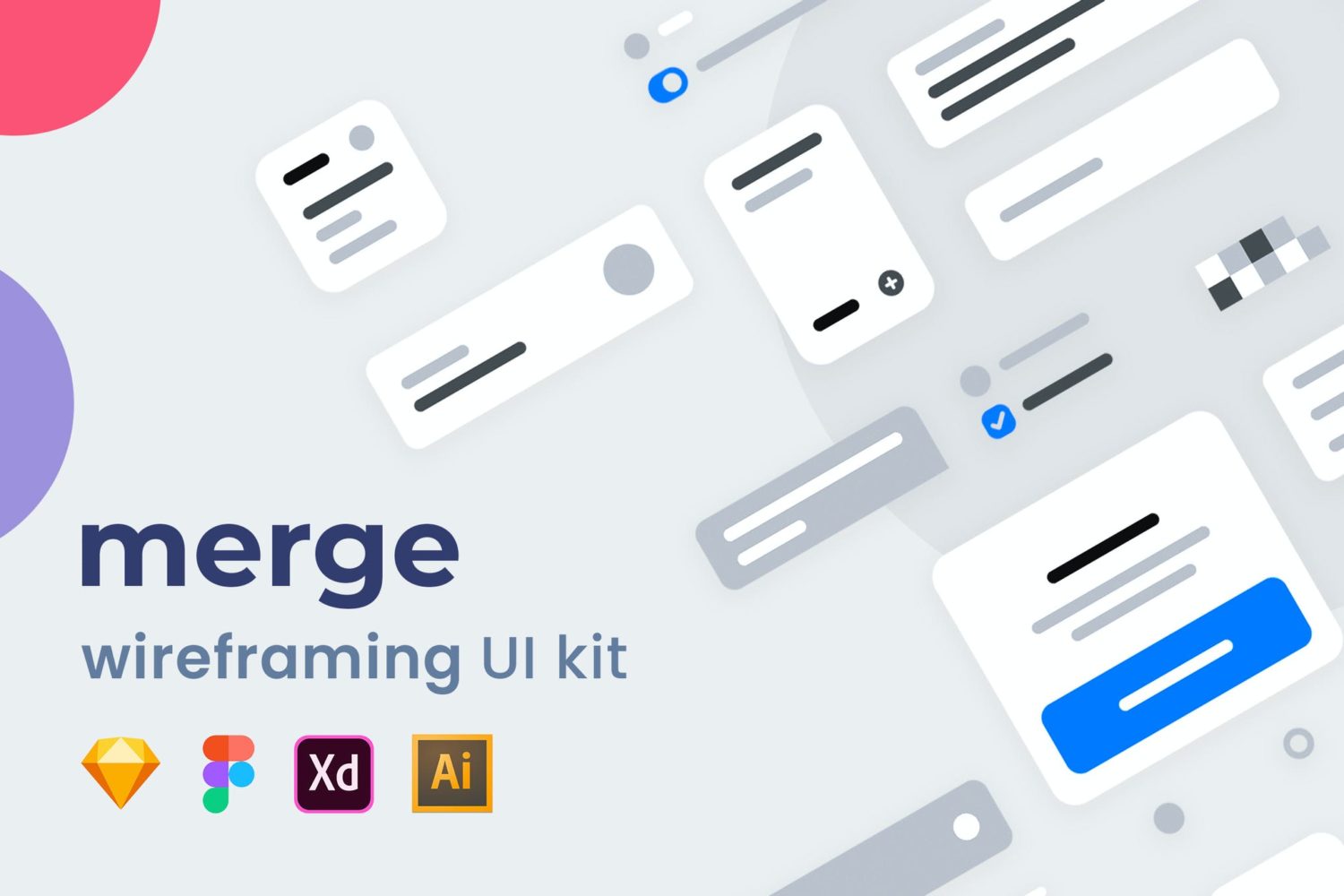 Want to get your hands on a wireframing kit that's not overly complex? Check out the Merge Wireframing bundle containing 185 pre-designed elements and 36 examples. With all of the hard backend work already done, all you'll need to do is tailor the UI design to your personal needs, and get started! A gold standard in the world of the best Sketch UI templates.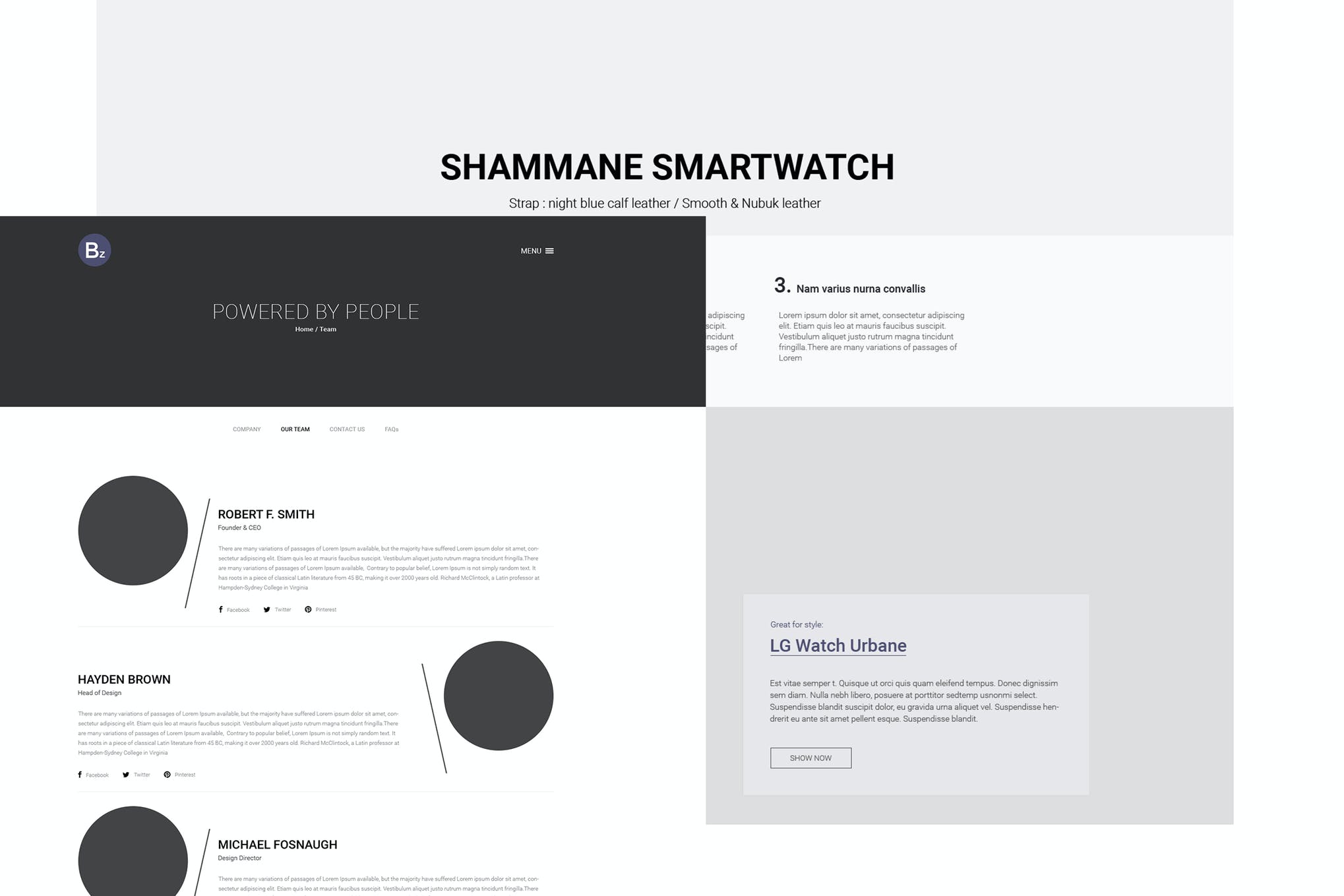 The best Sketch UI templates are simple and versatile. Beza is an excellent contender for your cash if you're looking to create a single product Shopify store. It's fully editable, and will surely make your store stand out regardless of the business you are into.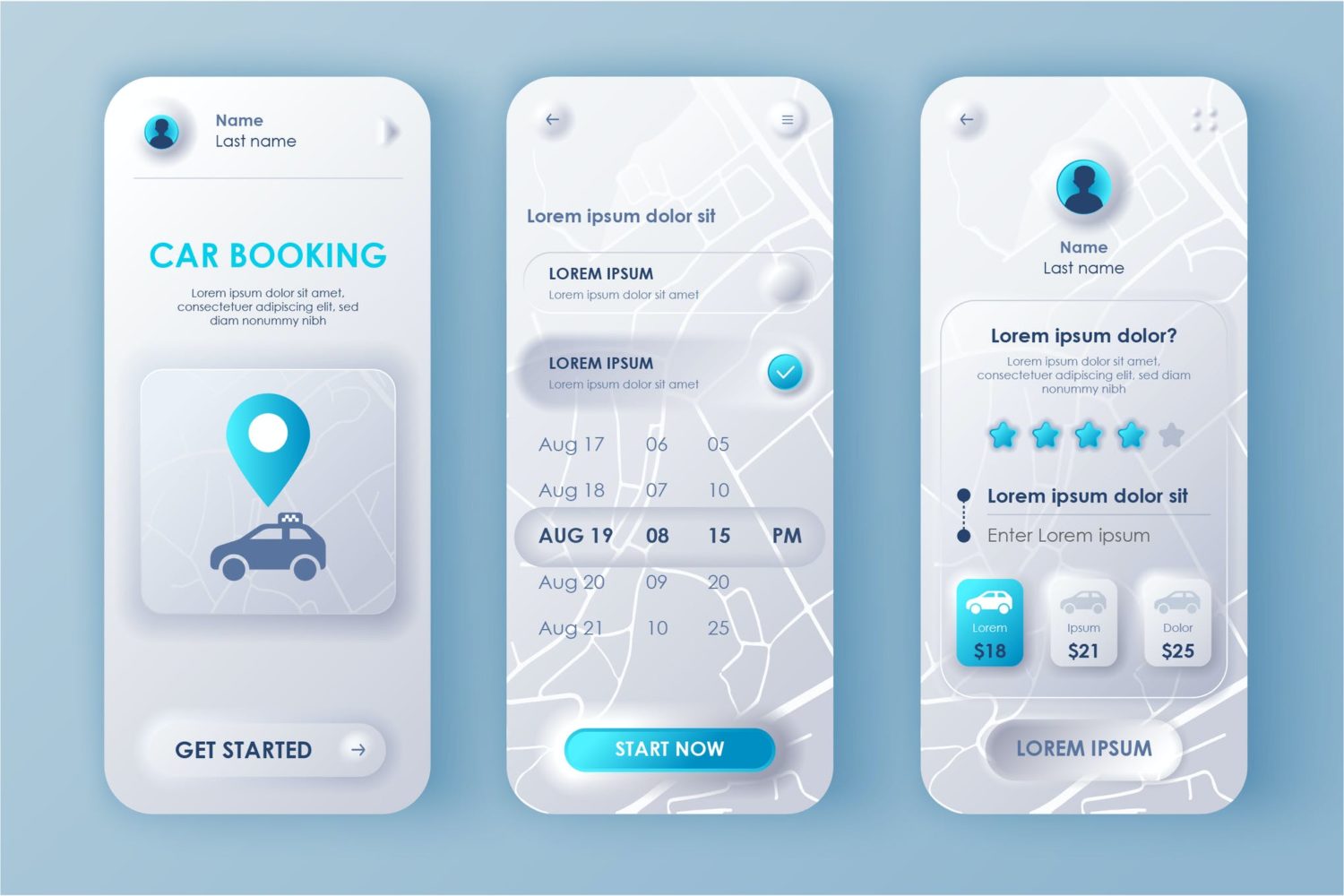 Next up is a fantastic foundation for those looking to build their very own taxi booking app, providing you with every page you'll need already tailored for a professional-grade taxi service experience. The kit is fully-responsive, 100% vector, and comes in a stunning neumorphic design.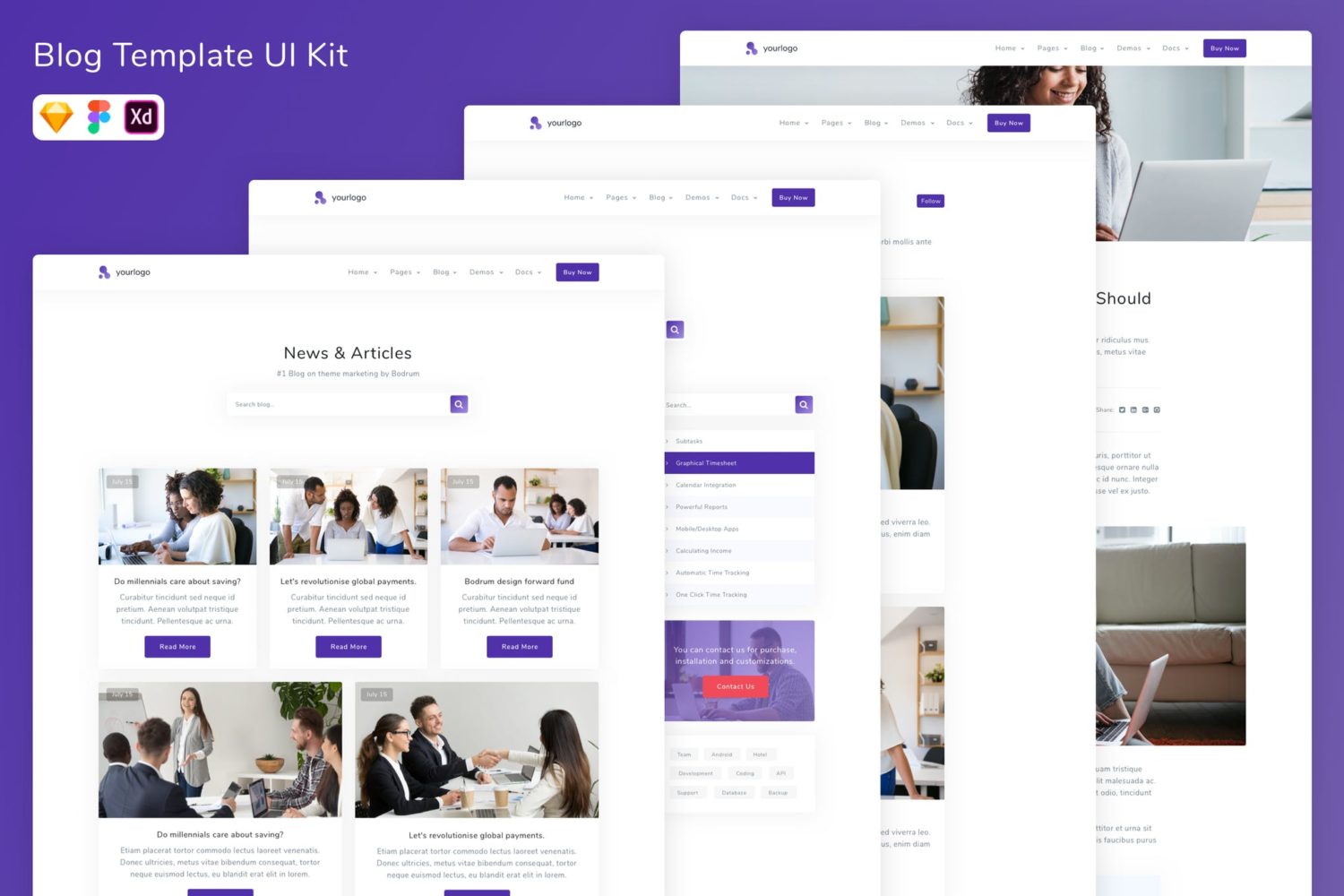 Our next option is an expertly designed UI Kit that will quickly and easily help you set up a blog website. The UI comes fully customizable and provides you with all of the pages you'll need to get started. It's as simple as inputting the UI design and tailoring it to your personal needs.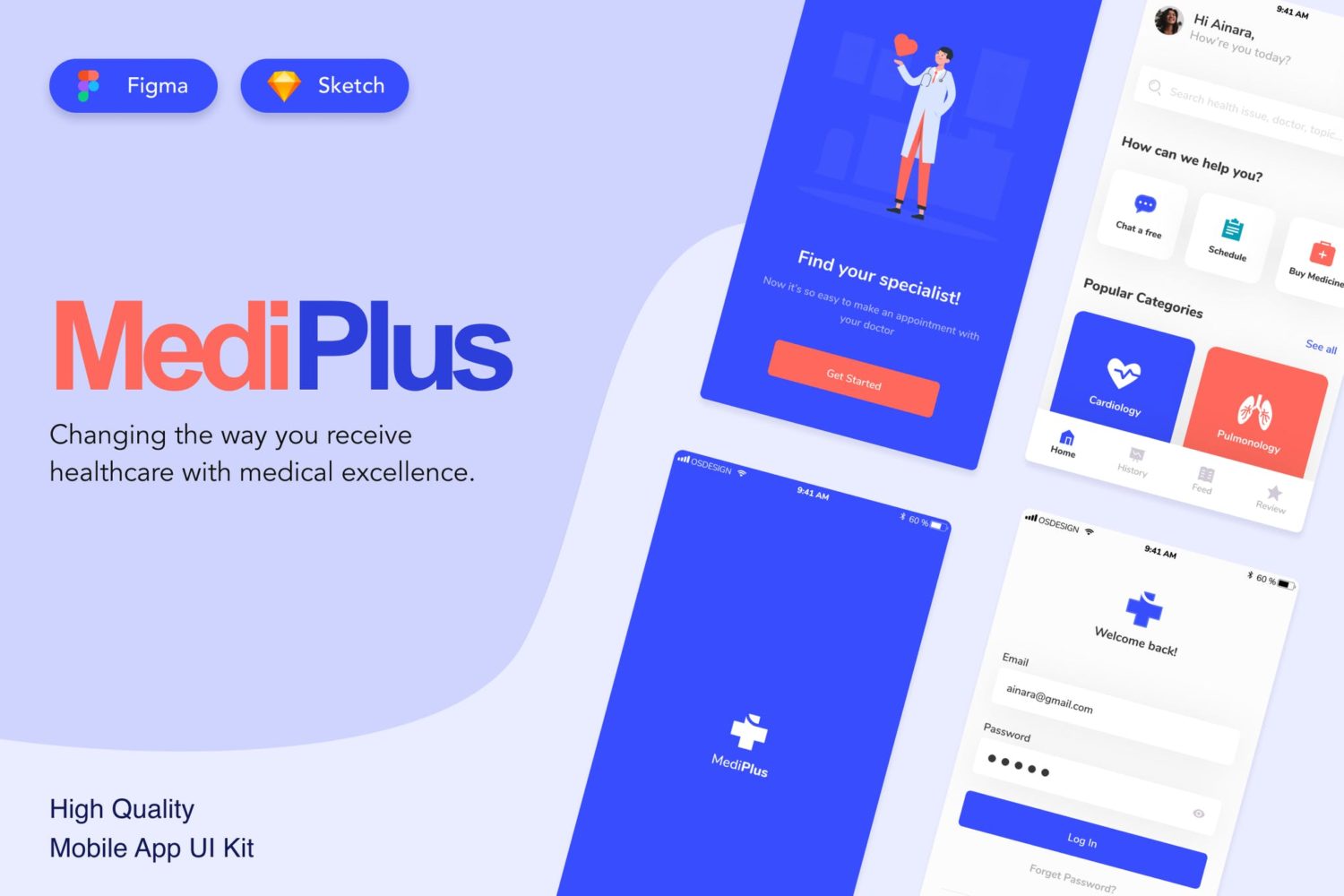 Here we have a professional medical app UI kit that will help you create the next big thing breakthrough in medical mobile apps. The UI kit has a sleek and ultra-modern design and is equipped with all of the pages you'll need to make an online solution to your practice with ease.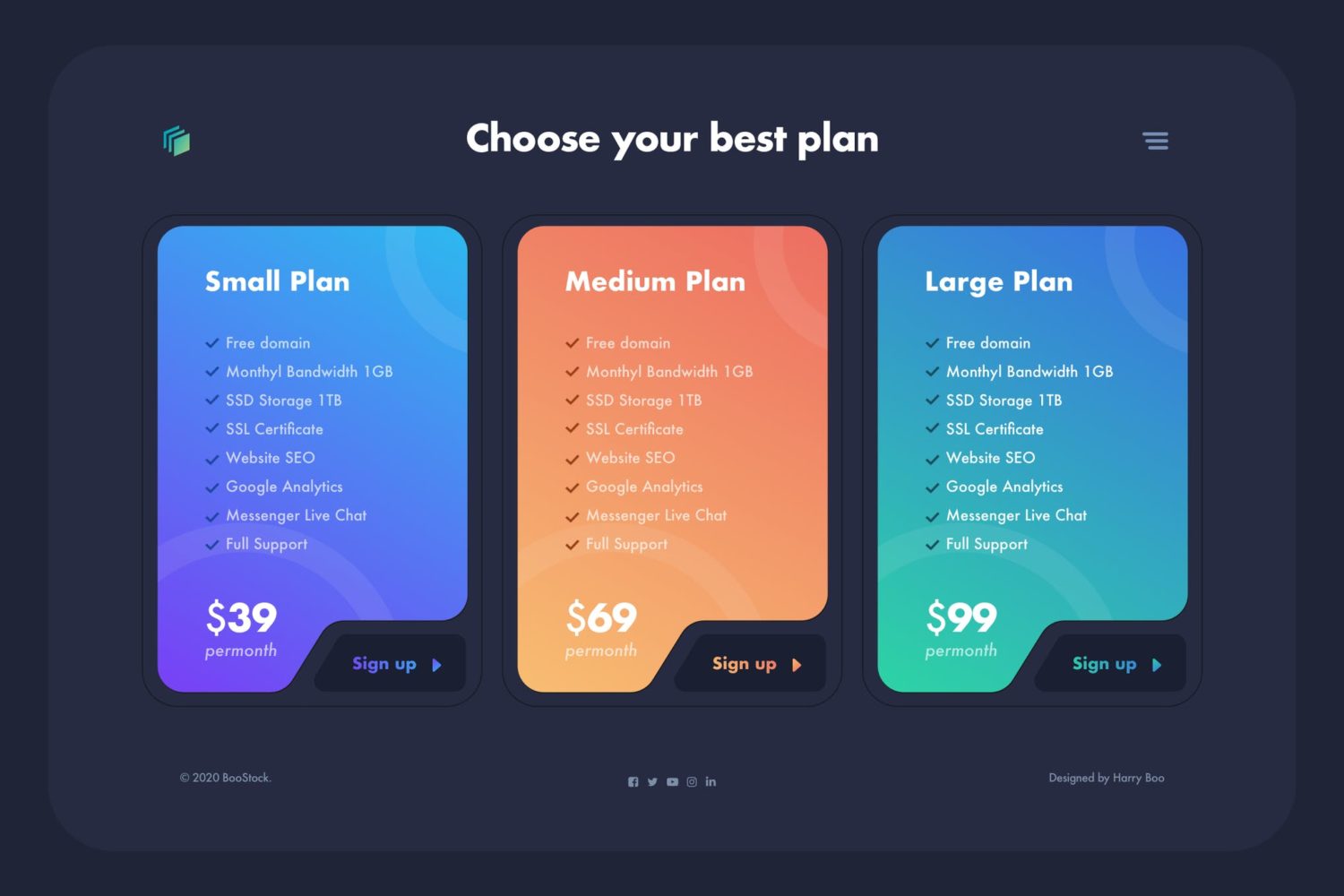 If you're looking to bring a pricing table to your website or app, say for monthly services, then this Pricing Table UI Kit is a fantastic option. It provides you with both light and dark options, each tailored in a sleek and modern minimalistic style.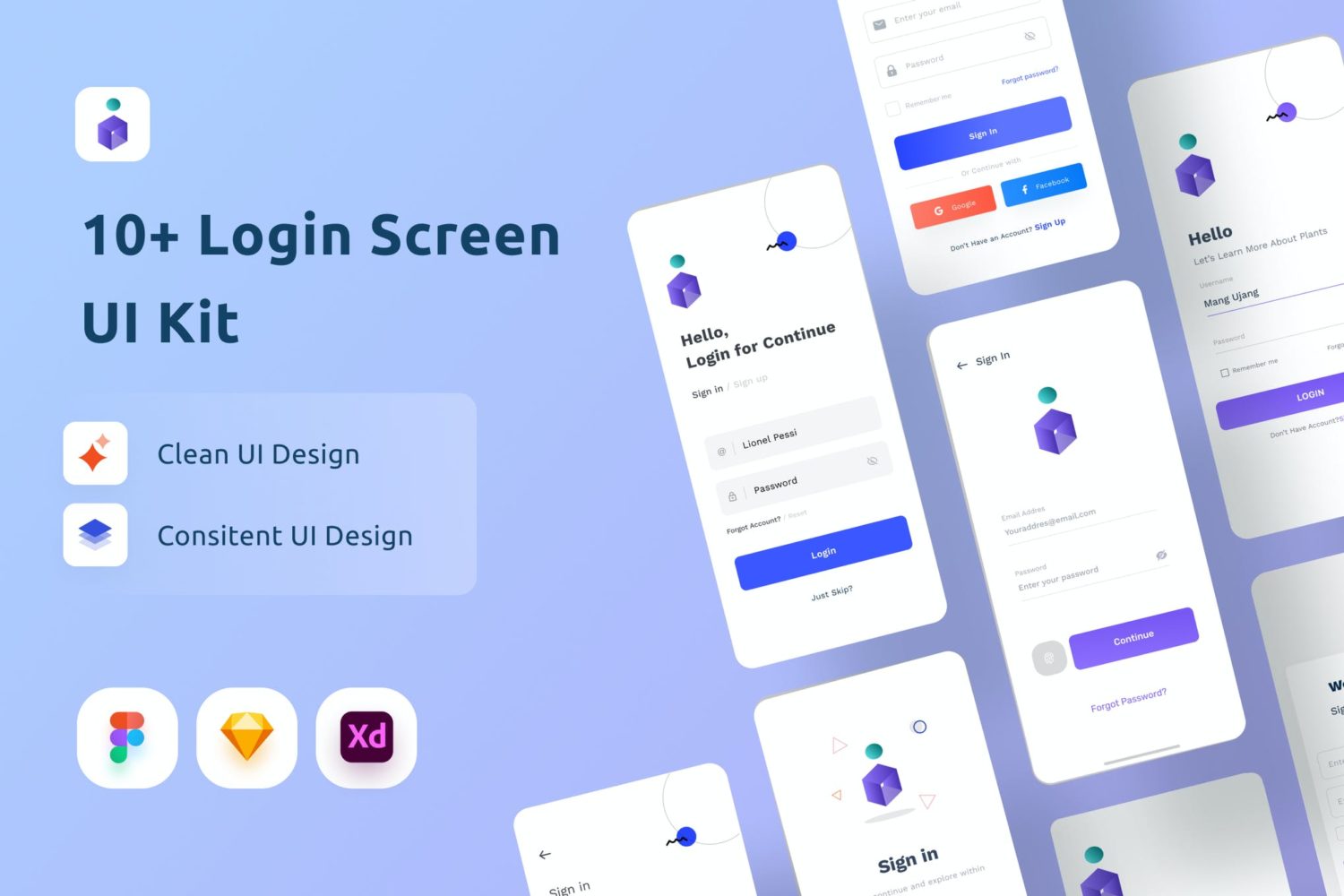 Need to build a login screen for your app? Then this simple, yet effective, Login UI Kit for Sketch is what you're after. The login UI screen is highly customizable, and will seamlessly integrate into your existing app backend systems with ease.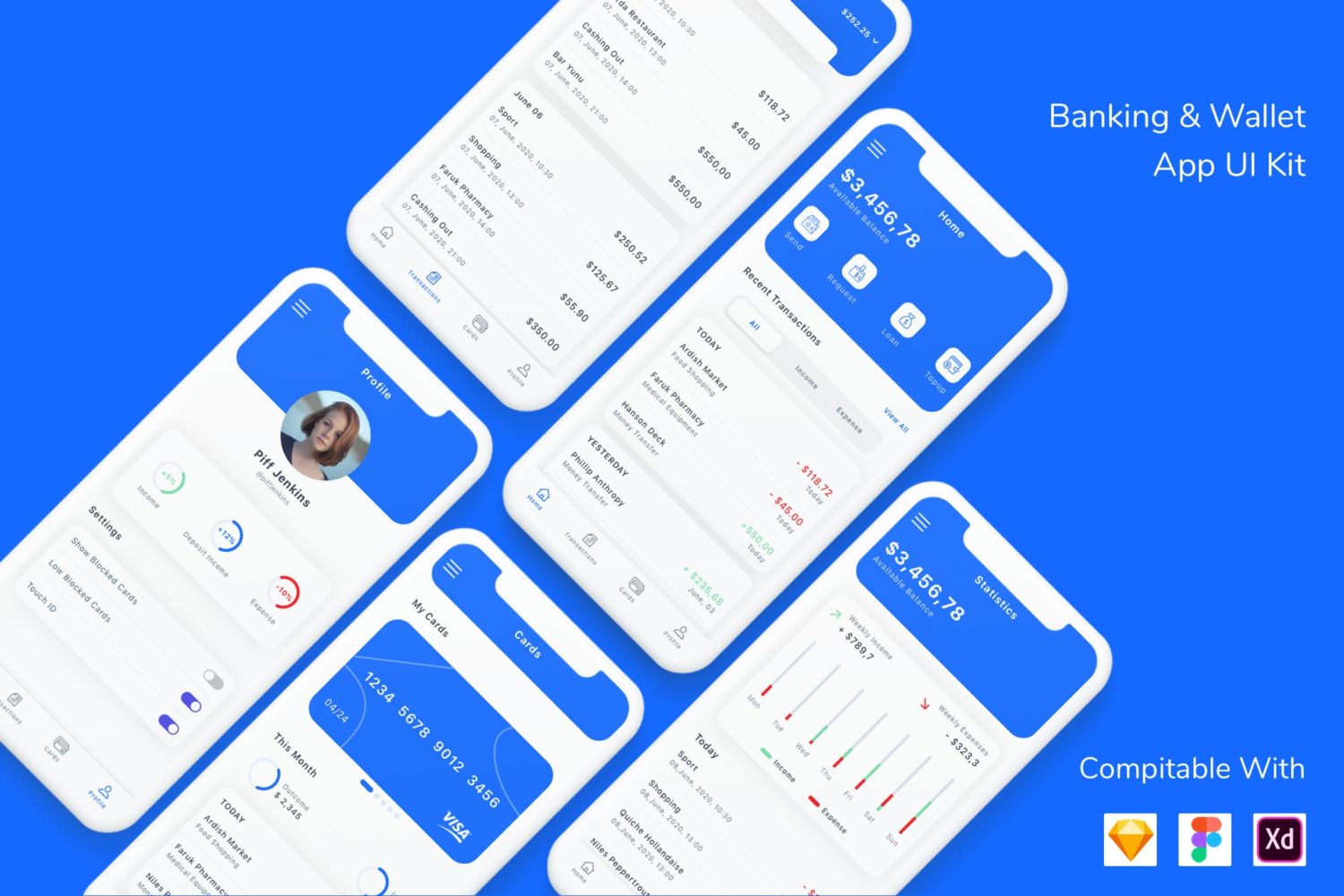 Want to create a banking and wallet app, but don't know where to start? This UI Kit will provide a fantastic foundation for your application. With a minimalistic UI design, you get an incredible amount of freedom in how you tailor this UI to match your personal preferences. As well as providing a range of image placeholders, and page setup defaults that cut out a lot of busywork.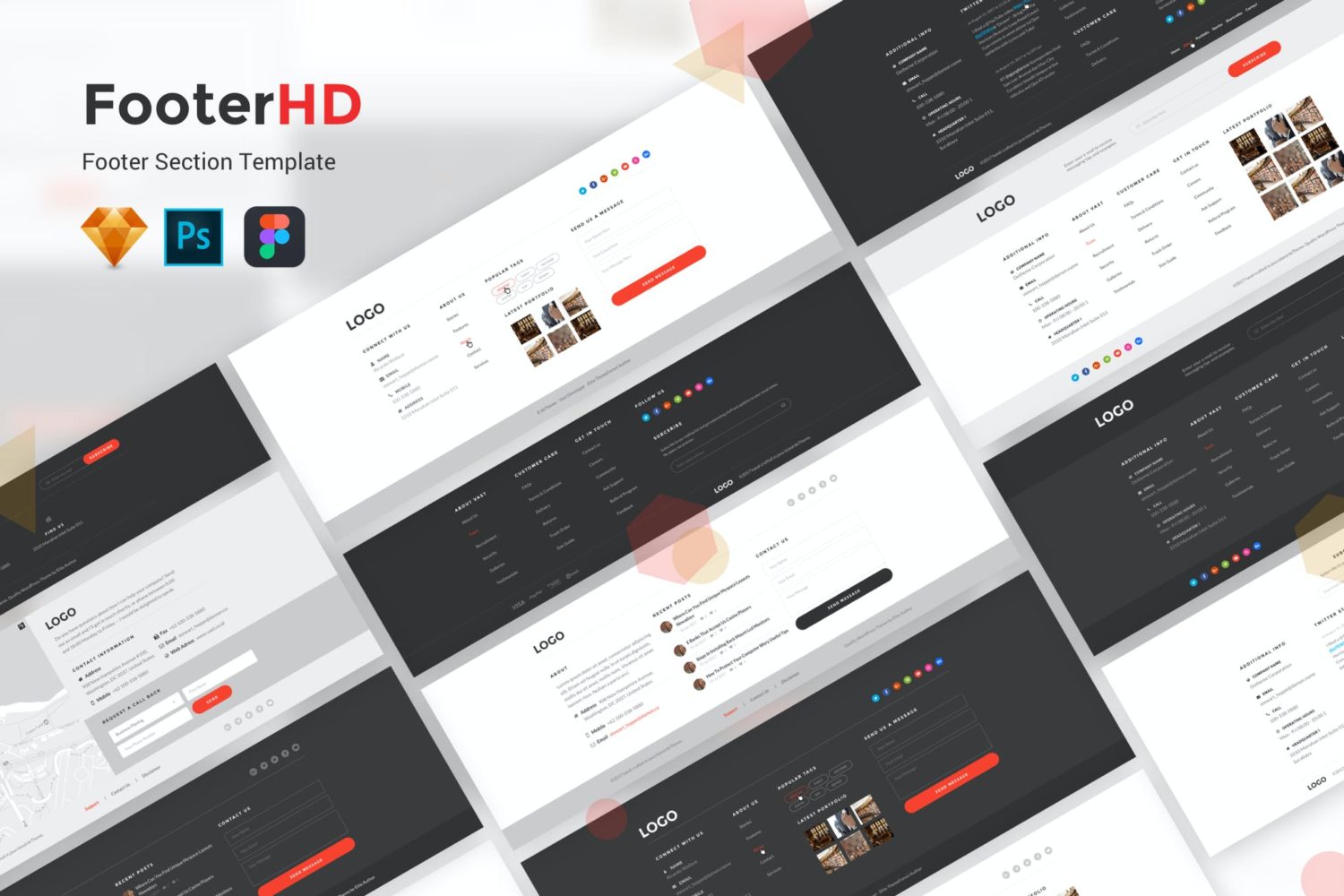 FooterHD is a much more specific Sketch UI kit providing you with a range of footer designs for your website. These footers all come with an ultra-modern minimalistic aesthetic and the kit contains fifteen different styles within.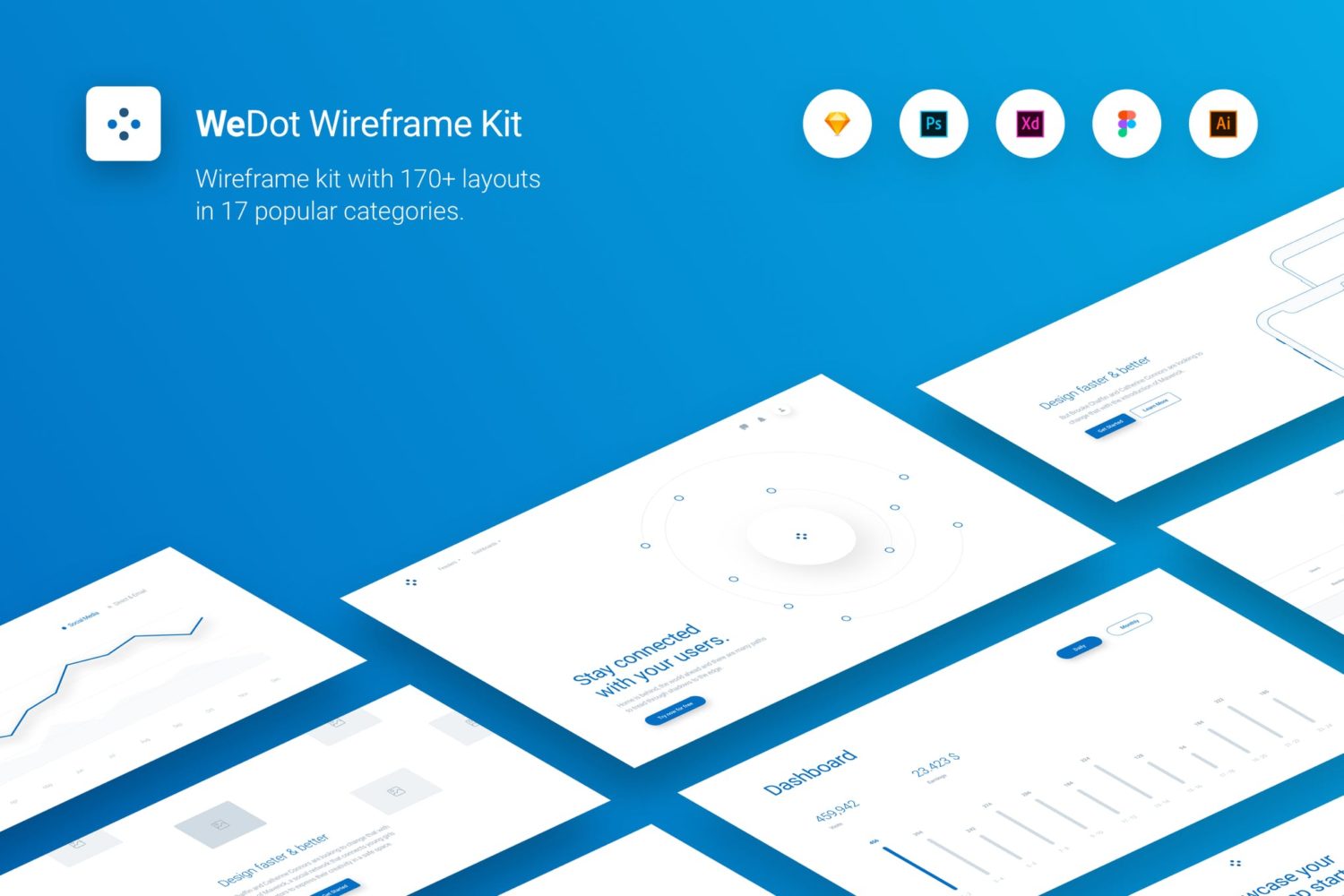 Wedot is a massive library of 170 plus layouts across 17 categories helping you to prototype virtually any website or app under the sun. The templates are based on 12 column Bootstrap grid and provide a fully responsive and customizable design.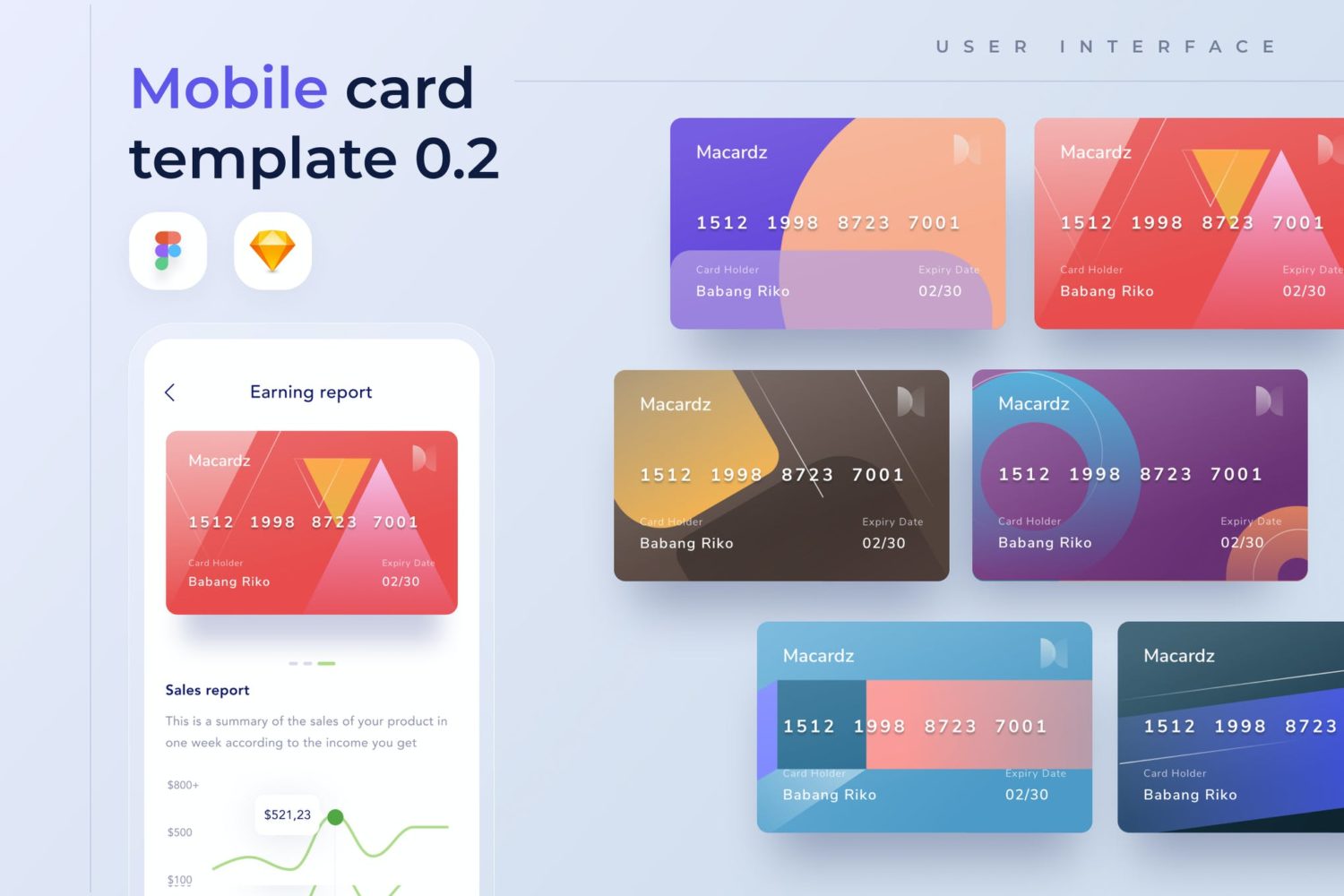 This UI card design pack is the second iteration of this popular Sketch UI. You can use these card templates for your banking, wallet, or any other financial app. The designs are unique and up-to-date, and compatible with both Sketch and Figma.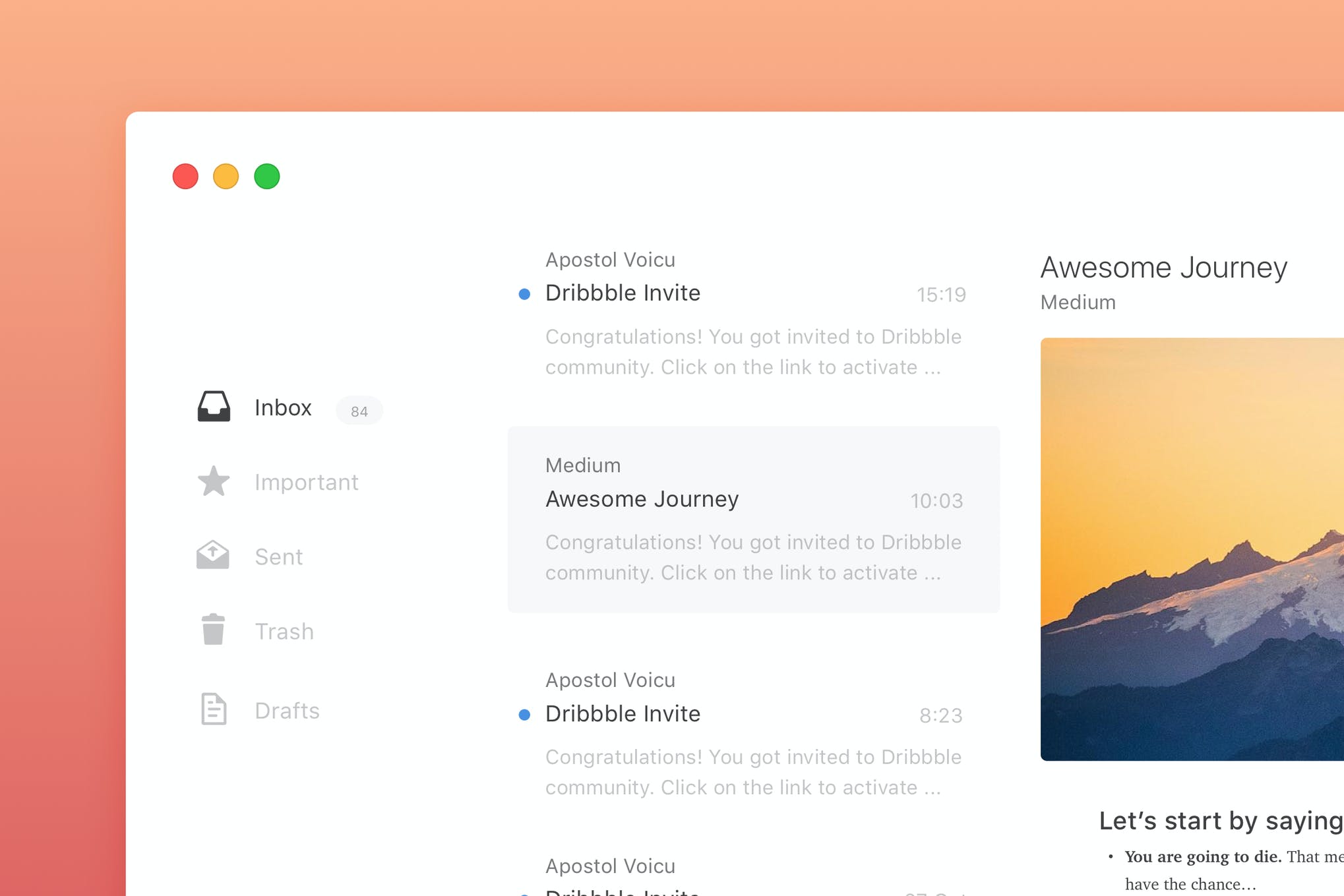 The above featured product is a solid choice for anyone looking to get a client mail app up and running in no time at all. It contains two absolute best Sketch UI templates; it would be remiss of you not to take a closer look at this truly impressive option.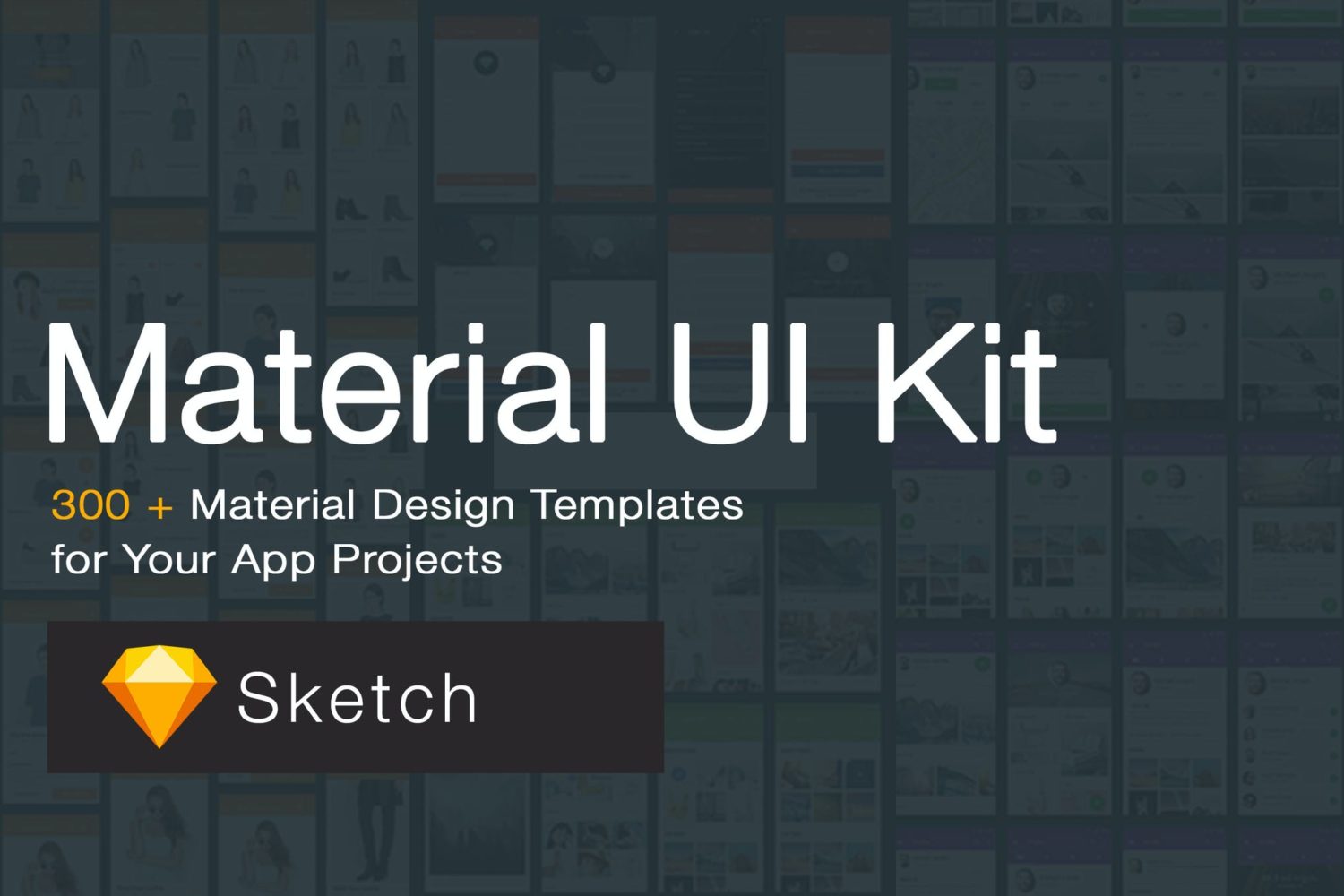 If you're looking to get up an app for your business that really stands out, this Material Design UI kit will come in handy. It comes with 300 plus UI templates, more than 1200 components all fully compatible with each other, and 14 popular categories including walkthrough, login & register, menu navigation, e-commerce, dashboard, news & content, profile, and much more.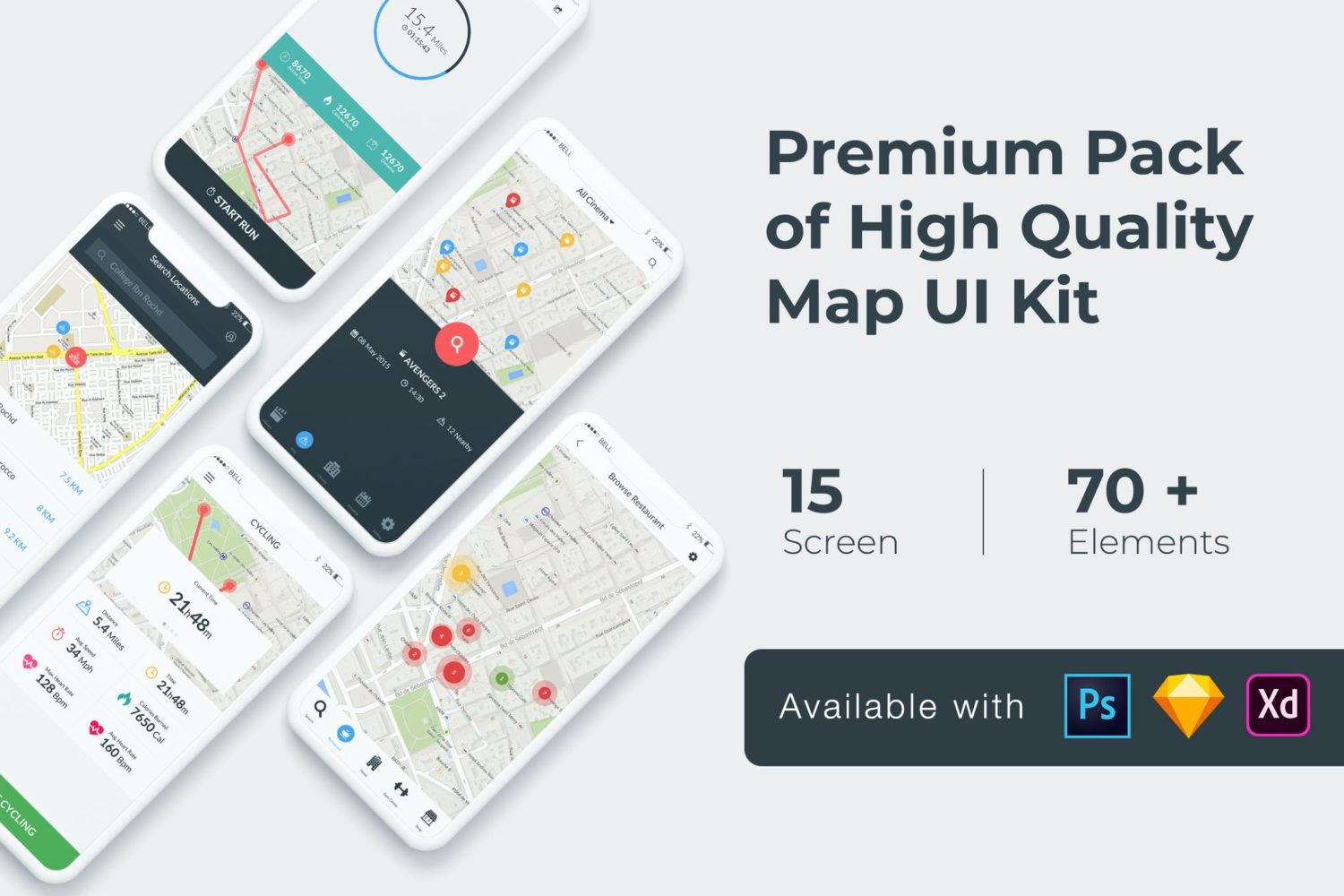 Want to provide Google Map support on your app? Then this Map and Navigation UI Kit have got your back. It allows you to seamlessly integrate Google Maps, Bing Maps, and Apple Maps into your app with ease as well as link locations you want to point out, such as your place of business.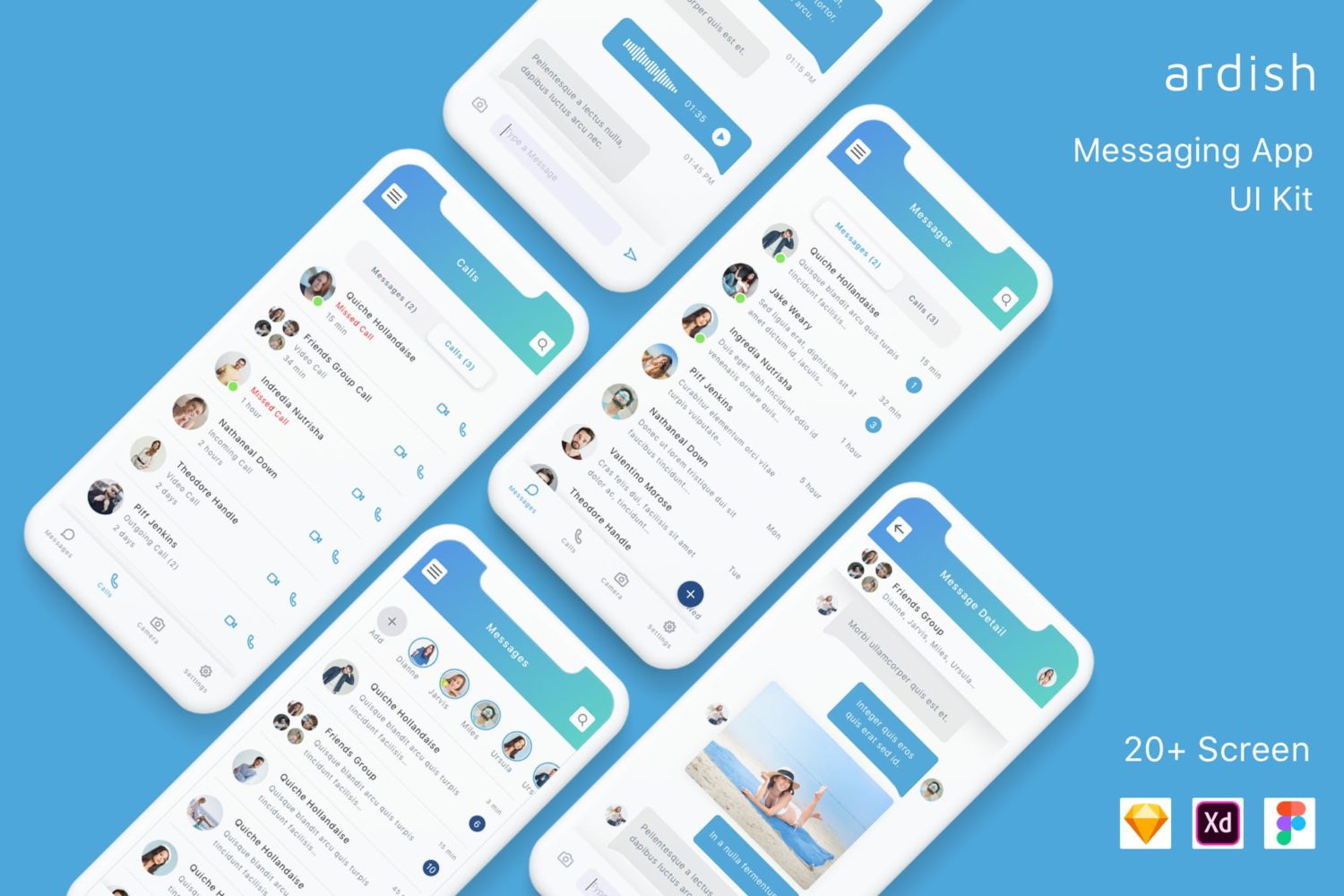 Creating a messaging app comes with a lot of backend work that can quickly slow you down. Thankfully, with the Messaging Mobile UI Kit for Sketch, you don't have to lose time building a functional UI. This collection comes with twenty different UI designs to choose from.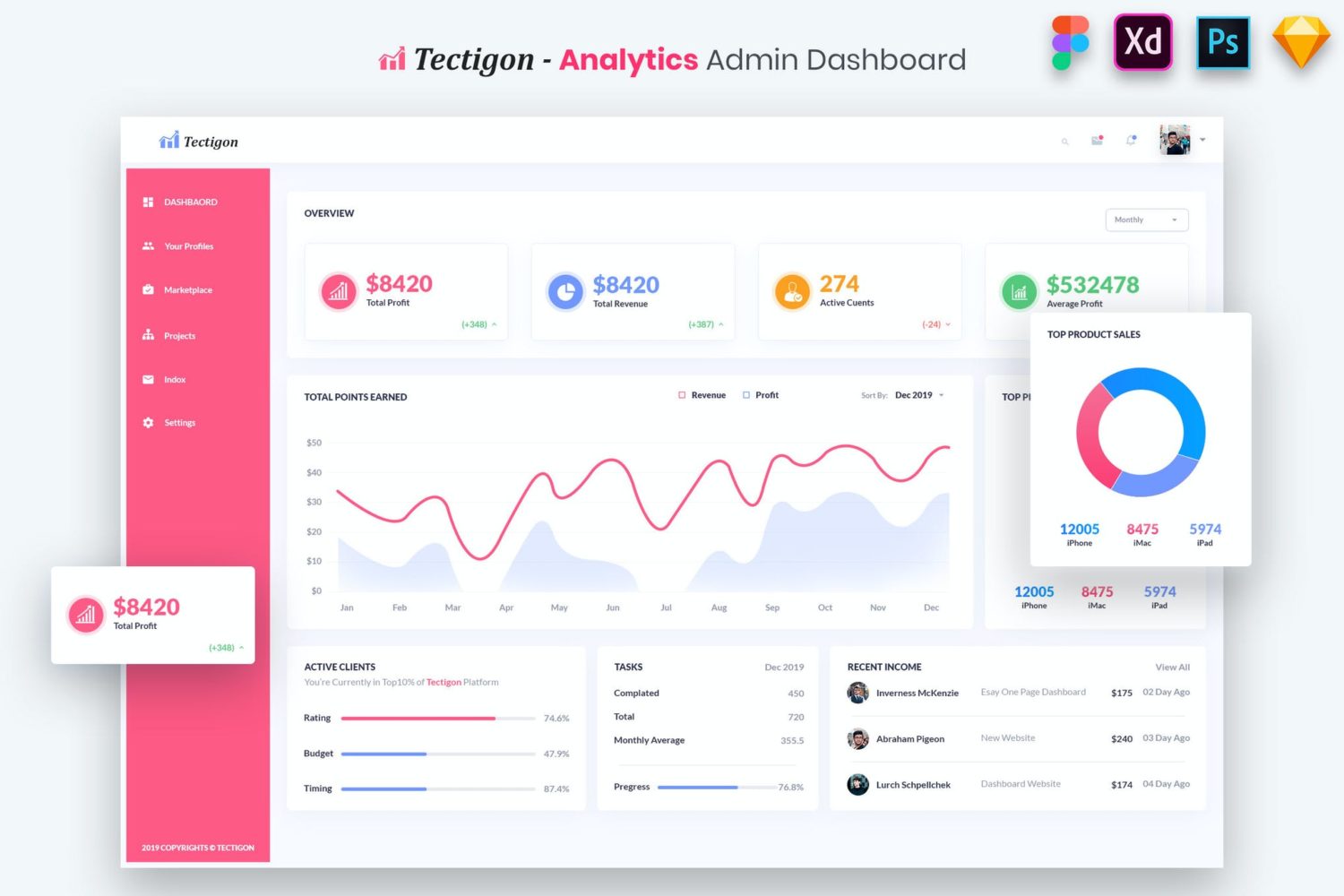 Tectigon is an incredible UI Kit for Sketch providing you with a modern and professional design, and virtually everything you need to quickly cobble together a functional and easy-to-use analytic admin dashboard in mere hours!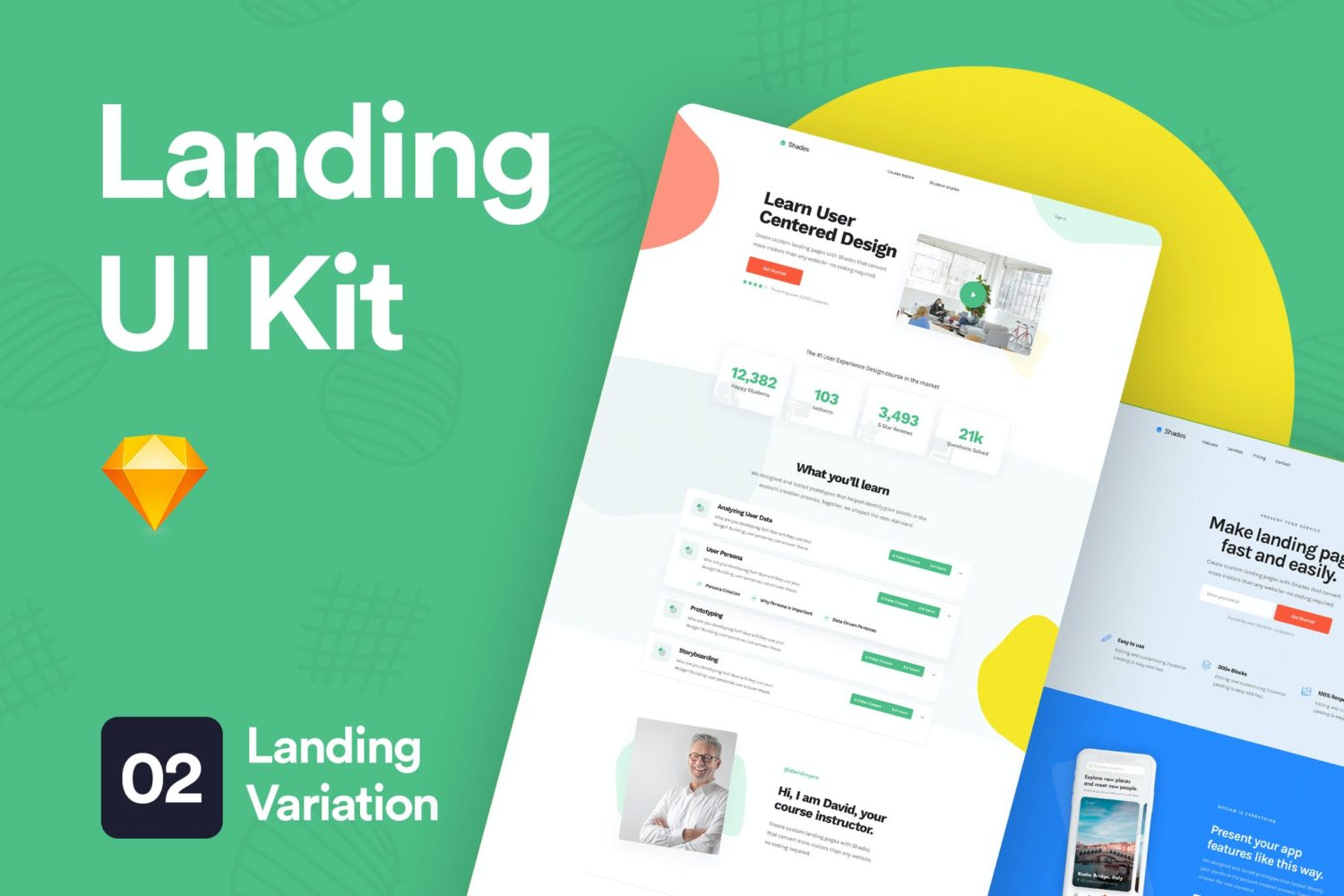 So you are going to launch your product, app, or service soon but don't have enough time on your hands to create a landing page from scratch? Check out these professional and eye-catching landing page templates perfectly fit for digital and SaaS products and apps.
Free Sketch UI Templates
You don't have to invest any capital to get your hands on some of the best Sketch templates. Let's take a look at some free options you can get your hands on right now!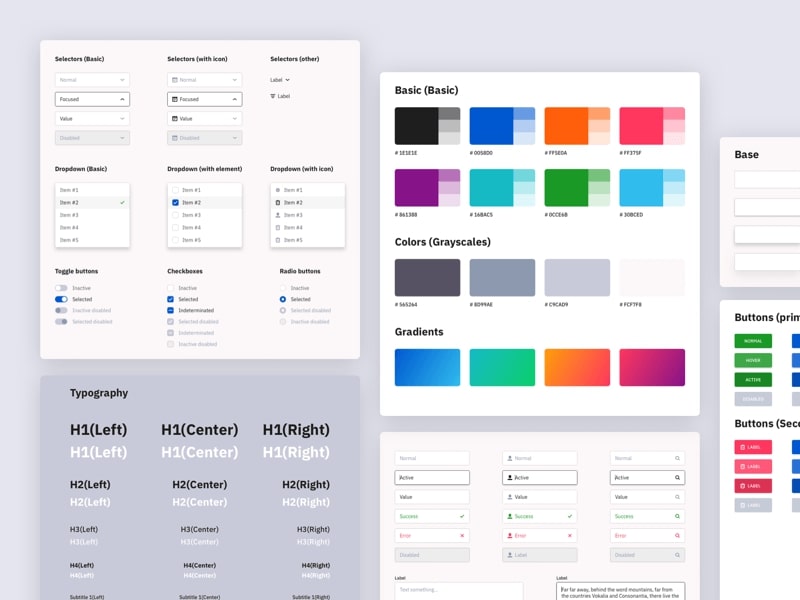 Here we have a super handy web style guide for you to use in your web projects. It contains basic colors, typography, icons, dropdowns, selectors, and much more. A great beginner UI Kit that costs nothing. Get your hands on it now!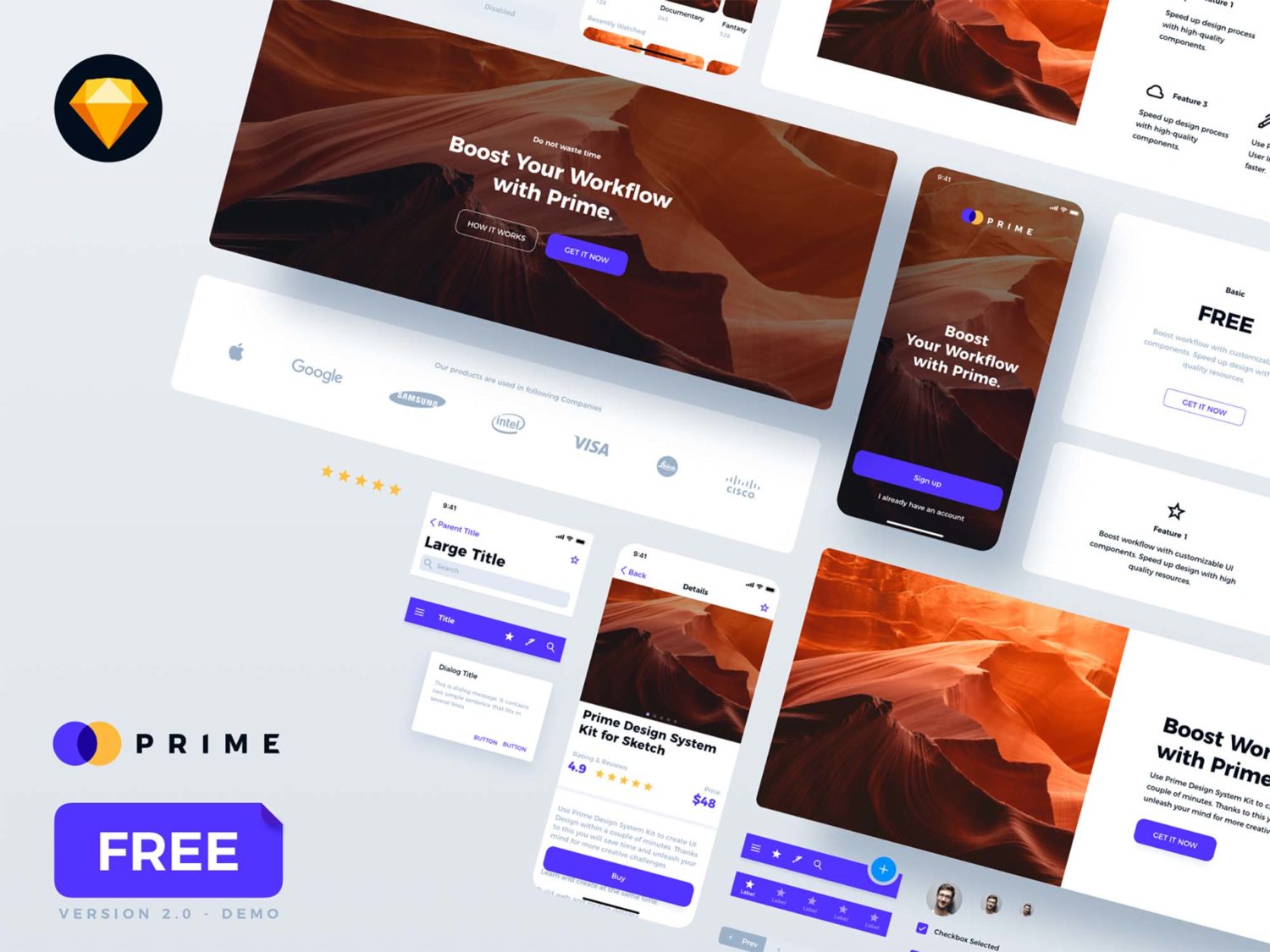 Next up we have a UI kit that will help you create web and mobile designs without having to spend countless hours. Providing you with a UI hub, illustration system, charts, and device layouts, this kit is a one-stop solution for all your UI needs.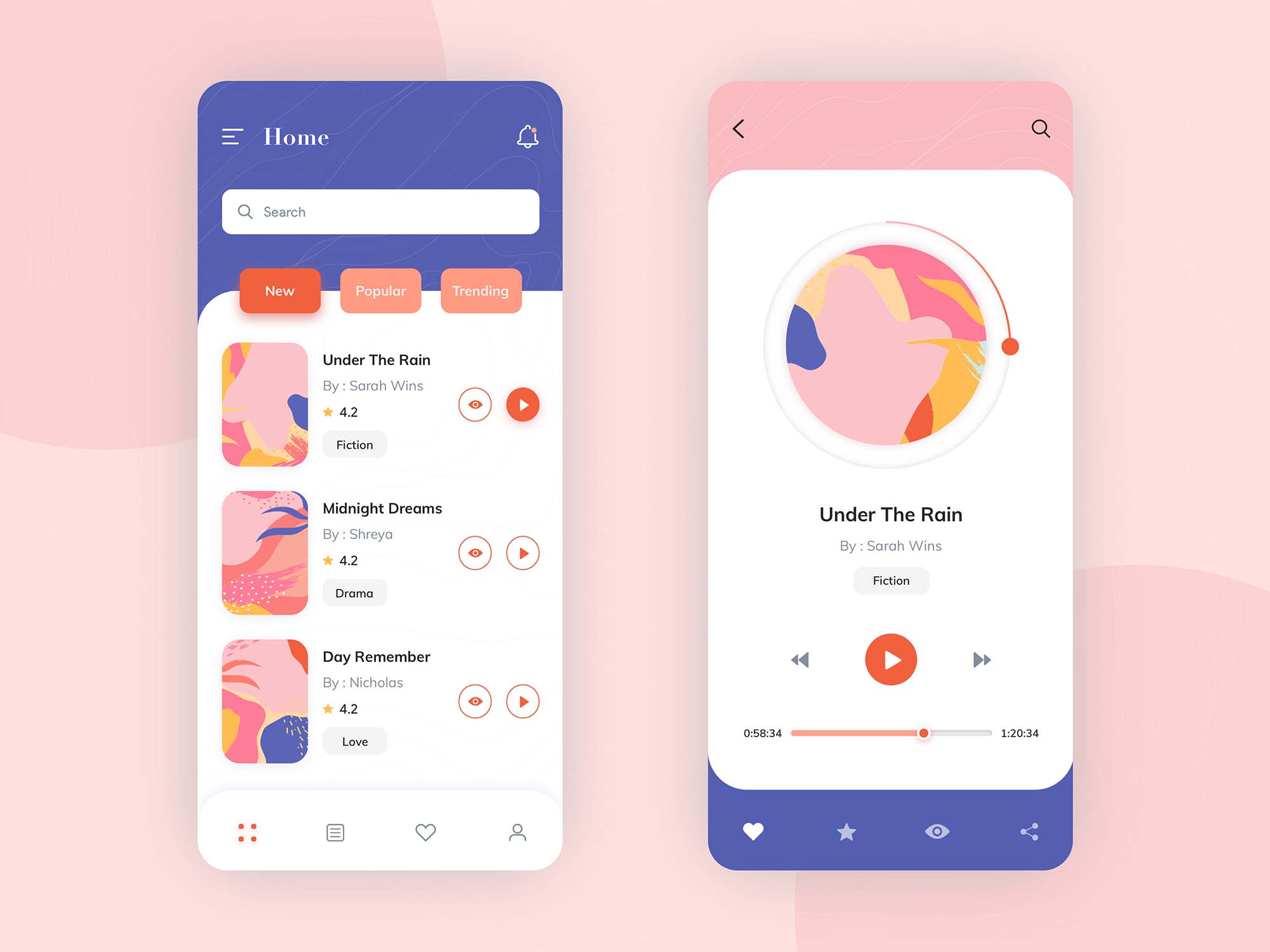 If you're creating an online book reading and listening app, look no further than this free template. It's one of the best free Sketch UI templates, and we wholeheartedly recommend you take it for a spin, or add it to your shortlist at the very least.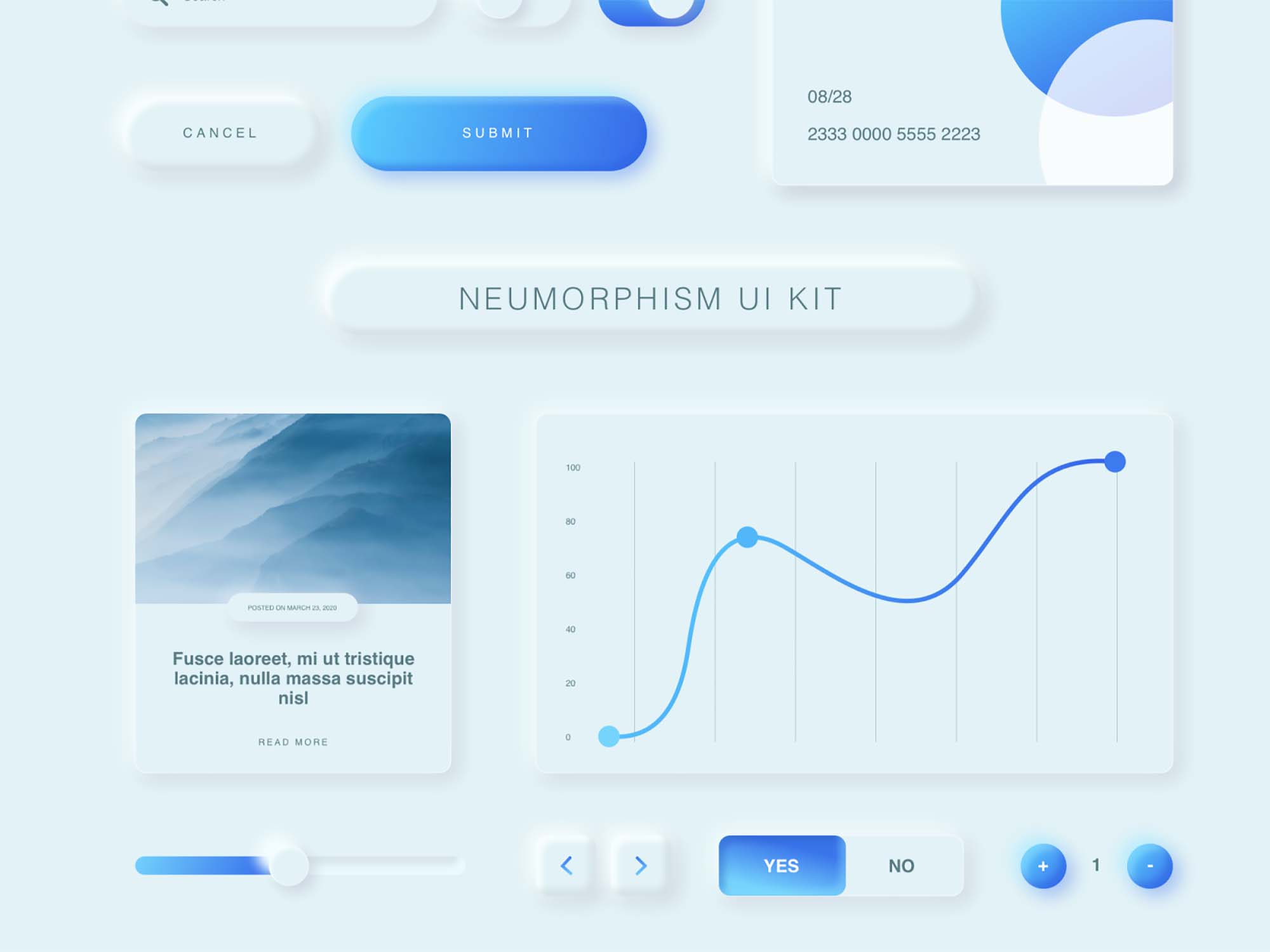 If you're a sucker for the neumorphic style, this blue dashboard template will surely appeal to you. It's one of the best free Sketch UI templates floating around on the internet, and you should grab it without any further ado.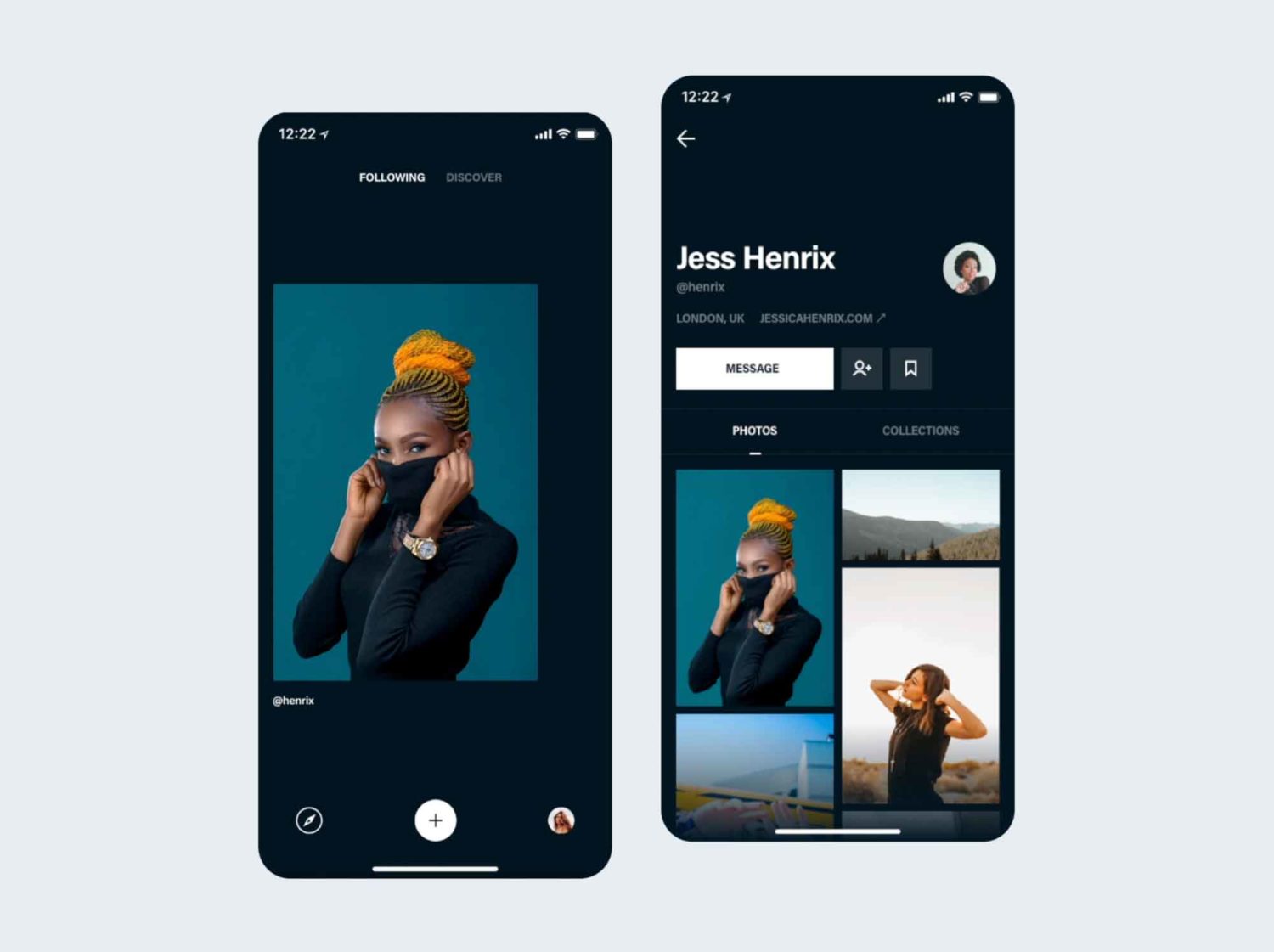 Create an Instagram-inspired platform with this UI Kit for Sketch featuring a wide range of minimalistic yet stylish screens, and profile pages that can be fully customized to fit your own networking app design. With this kit by your side, you don't have to spend hours sweating over the ideal design; the only limit you have for creating an awesome photo sharing, and networking app is your imagination.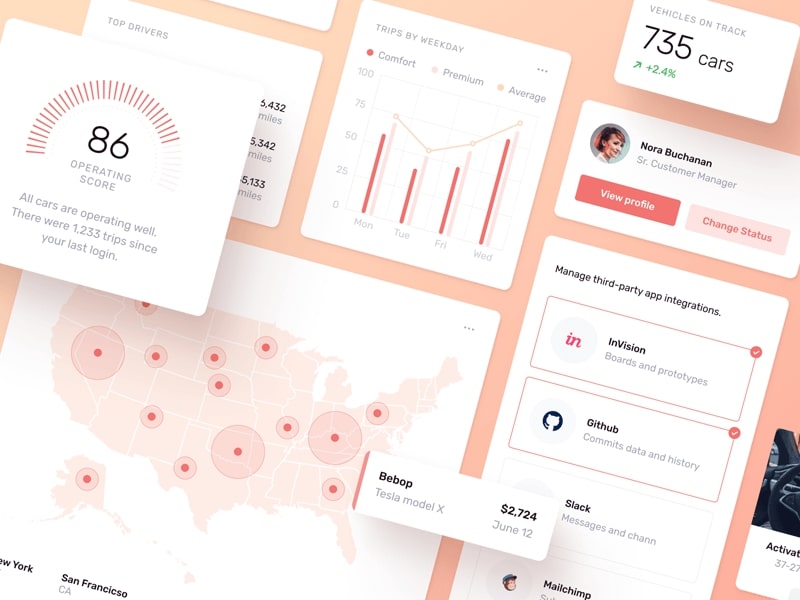 Check out this responsive dashboard UI Kit focused around a self-driving car app but the versatile nature of this template allows you to use it for virtually anything like for a SaaS application. It comes in a blue color scheme but you can play around with the shades and tones to create something that matches your brand identity.
Create an Amazing UI With These UI Kits for Sketch!
Creating an app, website, or piece of software may be a struggle, but finding a great UI doesn't have to be! Now with these amazing UI kits at your fingertips, you have everything you need to begin building your next big project with ease.