45+ Best Sketch Wireframe Templates 2023
Prototyping a user interface design for a web or mobile application can be a daunting exercise, especially when you don't have the time to create a professional and high-quality design from scratch! That's where this list of brilliant Sketch wireframe templates comes in.
We've curated a collection of the most accessible and versatile UI kits available, all of which have been created by professional designers with the sole purpose of helping others to create the prototypes of their dreams, without the hassle of building a layout from scratch. There's a huge variety of options, from specific mobile app templates to multipurpose and minimalistic web design ideas.
The sky is the limit, so keep on reading for a list of the best Sketch wireframe templates to help your next UI design soar!
Get everything you need to supercharge your Sketch workflow. From just $16, get unlimited access to thousands of Sketch templates and add-ons, as well as Photoshop actions, Lightroom presets, templates, graphics, fonts and photos.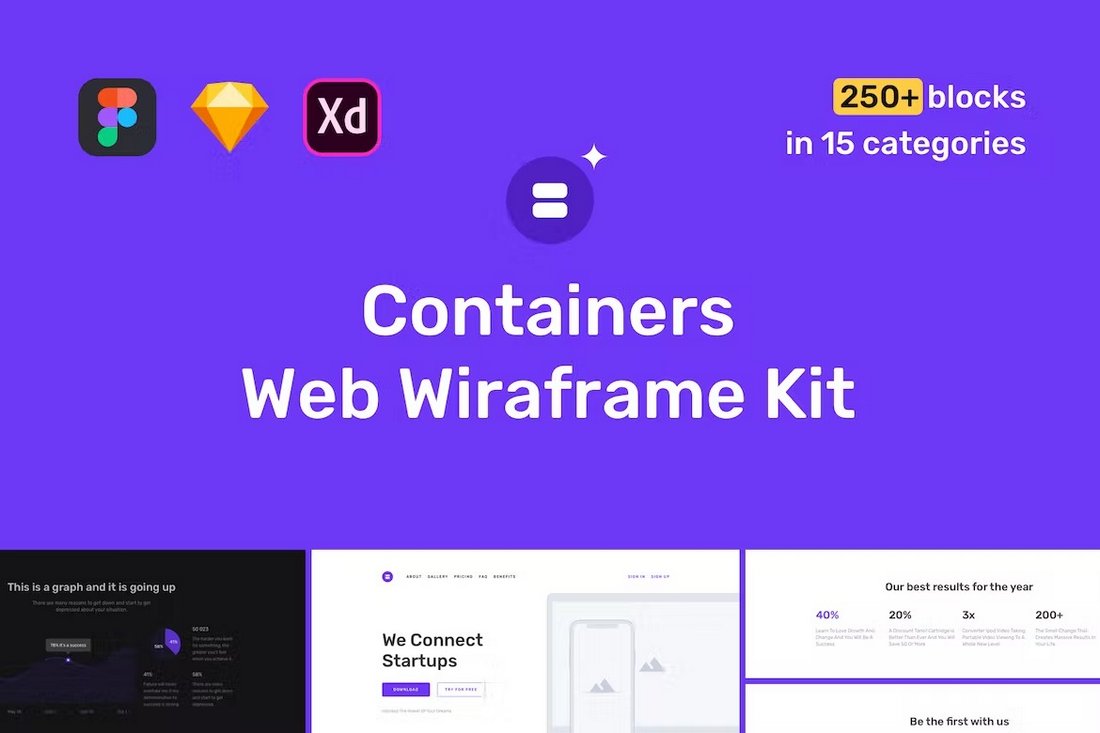 Containers is a big wireframe kit that comes with more than 250 blocks in 15 different categories. It offers more than 2000 combinations and endless possibilities for you to design websites and landing pages for various purposes.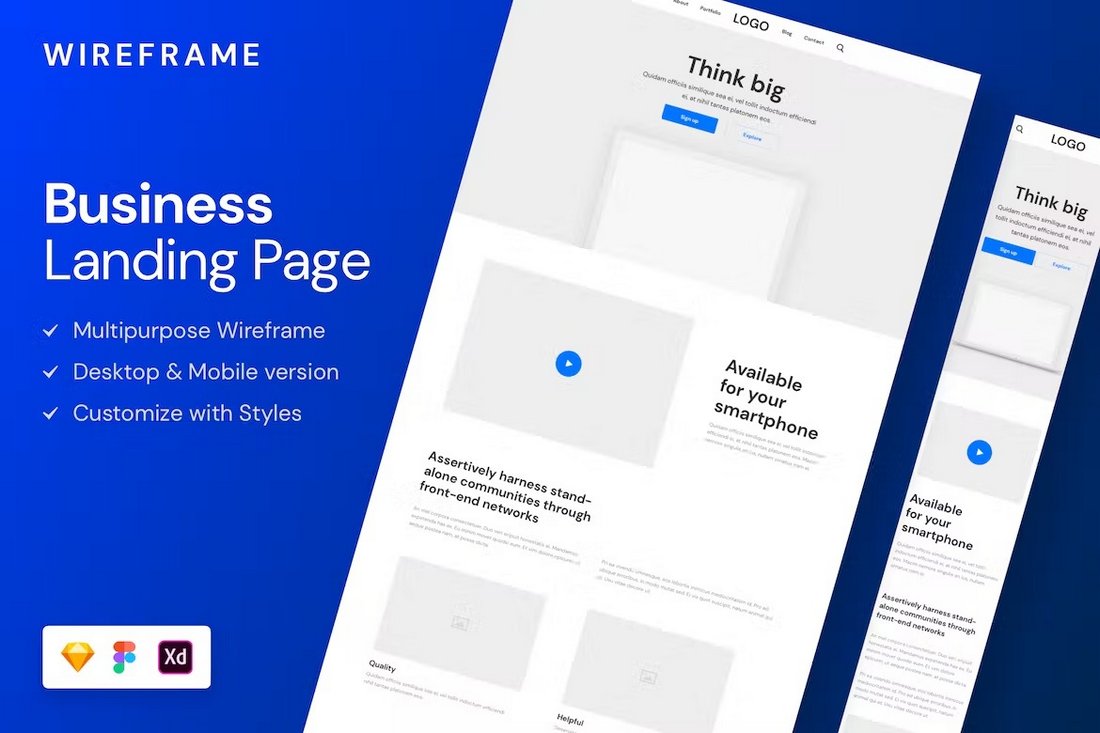 This is a multipurpose wireframe template you can use to design effective landing pages for promoting products and businesses. It features a flexible design that you can fully customize to your preference. It comes with a mobile layout as well.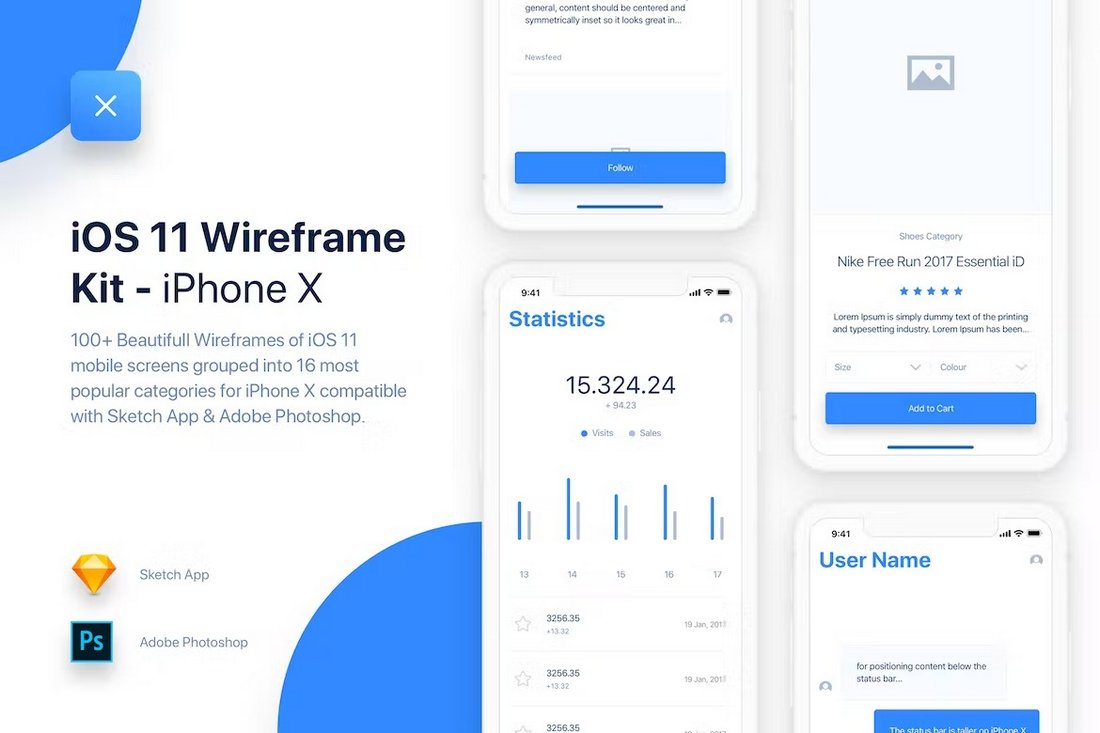 A complete wireframe kit for iOS. This Sketch template kit includes more than 100 mobile screens in 16 different categories. You can use these to design all kinds of user interfaces and layouts for mobile apps.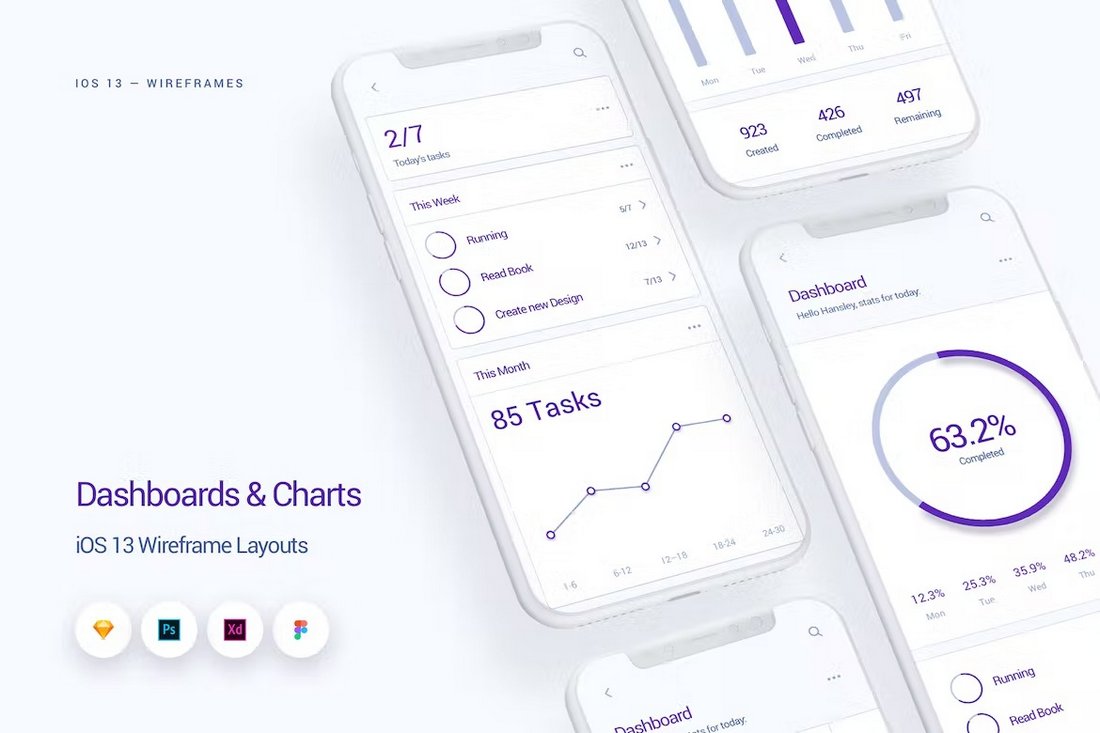 Dashboards are a must-have element for almost every app. This Sketch wireframe kit includes plenty of charts and dashboard designs you can use to add minimal dashboard screens to your app. The templates come in multiple file formats.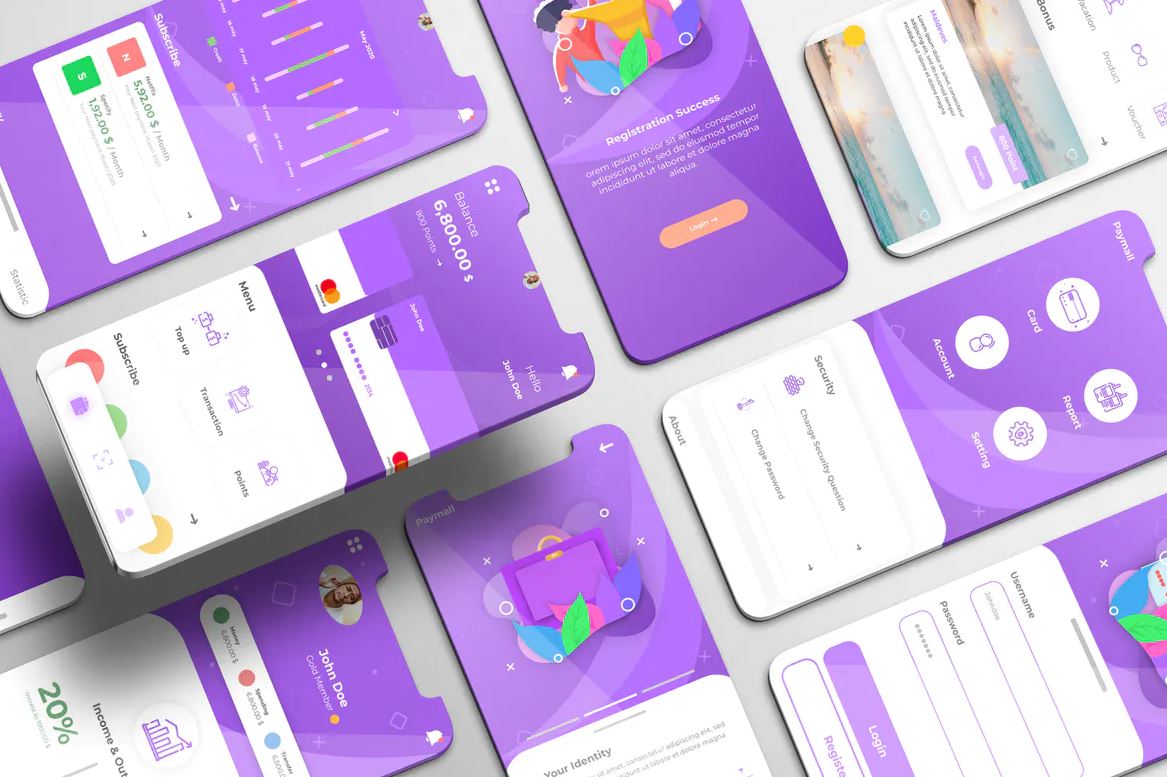 The Paymall Sketch UI kit is a brilliant tool for designing a payment services app and includes ten handy iOS templates with scalable vector graphic elements, free fonts, and a unique, stylish, and fully customizable design. It's also fully layered to make editing even easier.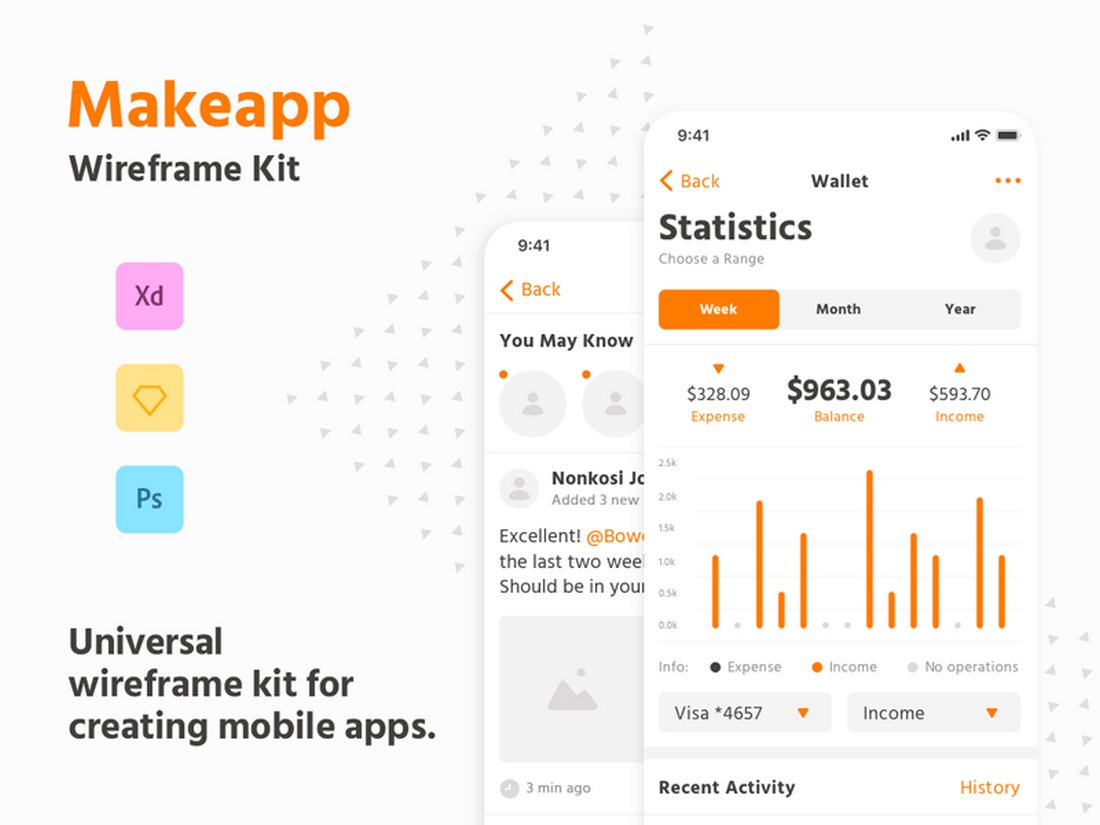 Makeapp is a free wireframe template for a mobile app. The free sample will allow you to experiment with the template design and learn from it. The template is available in Sketch, Adobe XD, and Photoshop formats.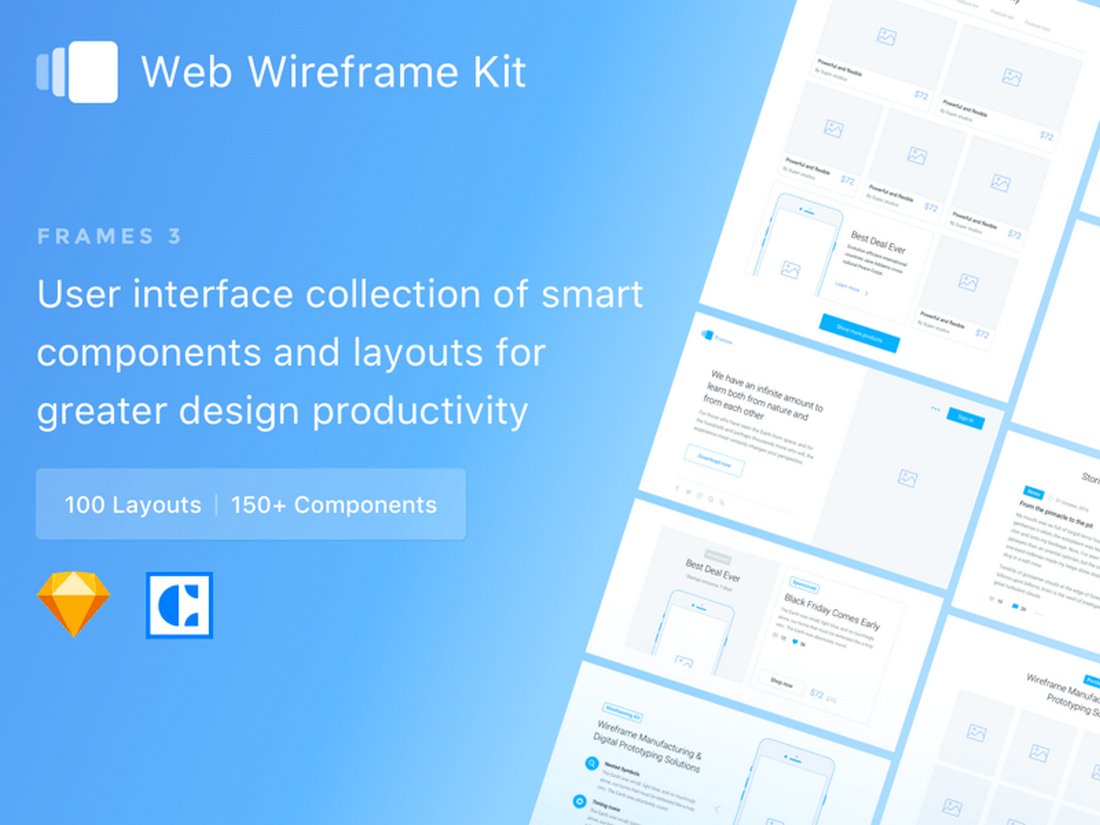 This is a free website wireframe template for Sketch. The free version includes several screen layouts you can use to design your own web wireframes. It also comes in Craft format.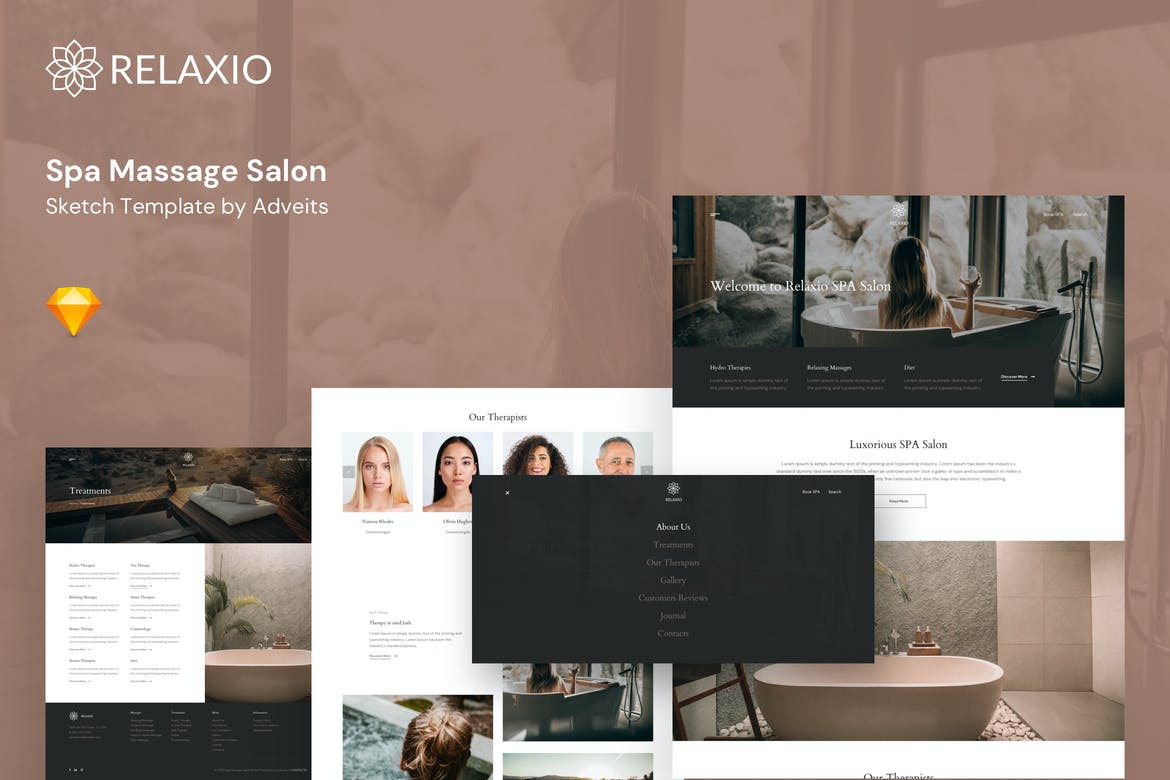 If you're putting together a day spa or massage salon website and need a Sketch template with a professional and creative design that's easy to edit and full of different ways to present your services and offerings, the Relaxio wireframe kit is a great choice.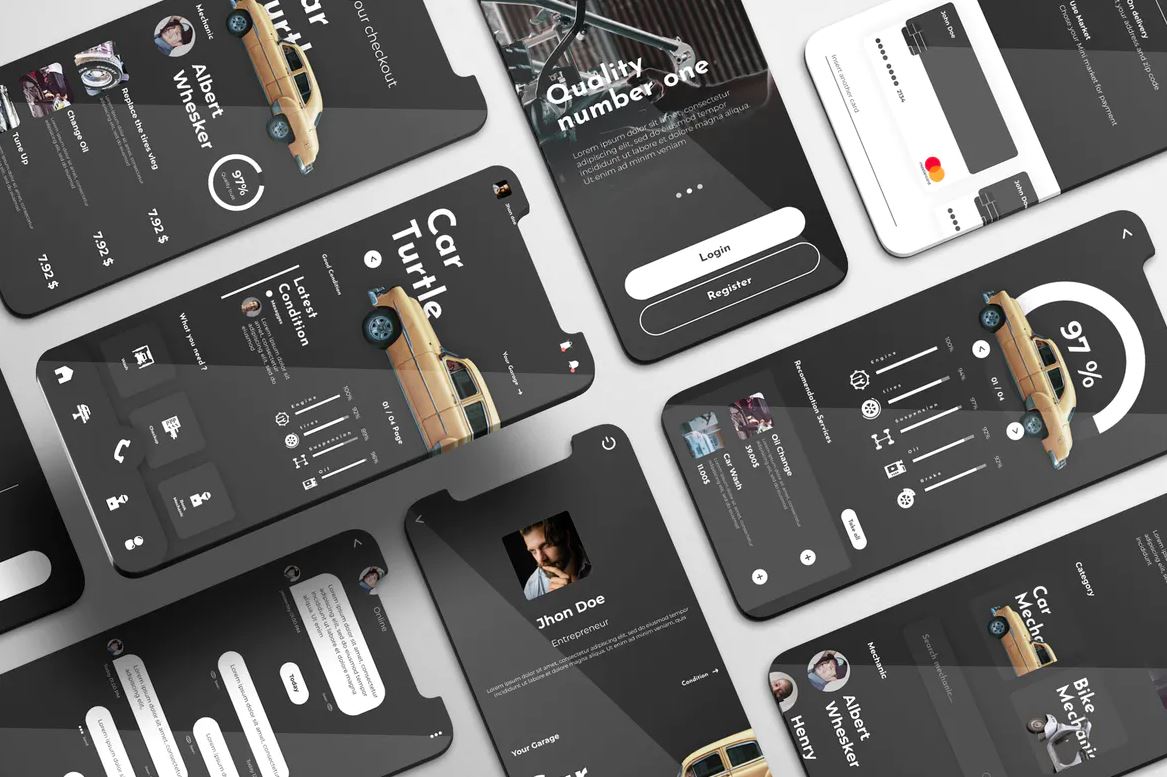 With even the most manual processes and industries becoming digitized, it's becoming common for vehicle services to be facilitated using a website or app – and this UI wireframe kit for Sketch has been specifically designed to help automotive service businesses build their very own app.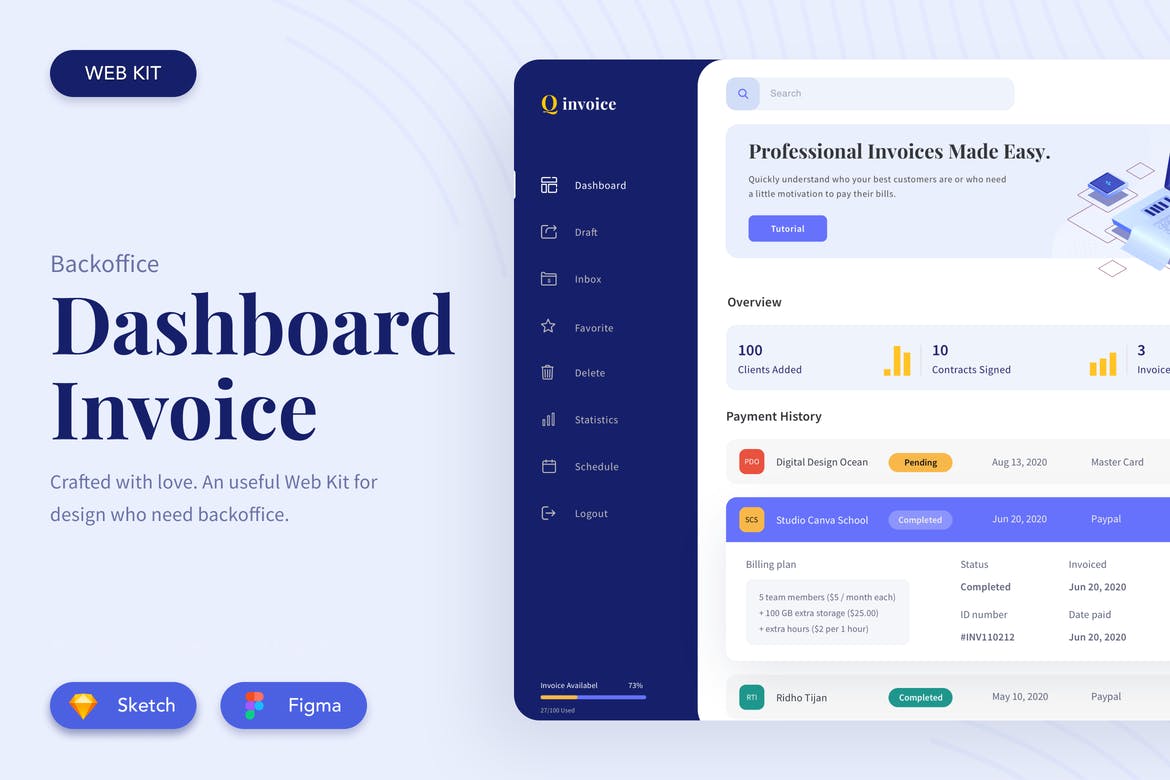 Next in our selection of the best Sketch wireframe templates and UI kits is this invoicing dashboard, perfect for designing a back-office or accounts management system. It comes with two unique designs, each offering sleek, modern design elements, free fonts, and scalable vector graphics.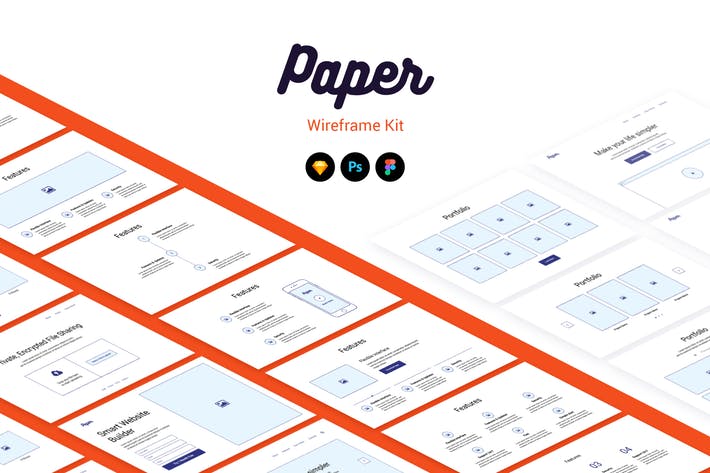 The next of our Sketch wireframe templates is the Paper kit, a brilliant solution for creating impressive wireframes for a wide range of projects – and all you have to do is add your components and edit the text fields. It features 10 popular premade categories and a bootstrap grid layout.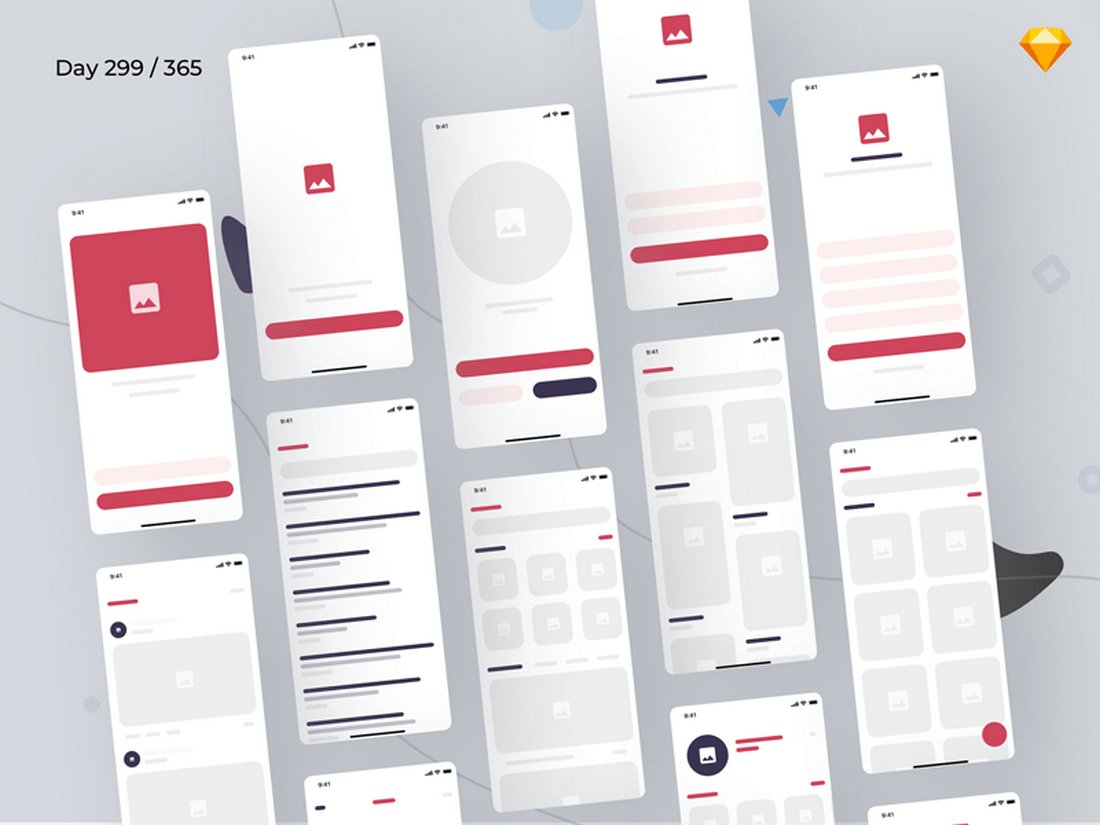 You can download this Sketch wireframe kit for free to design simple eCommerce app layouts and screens. There are multiple screens in this template kit with easily editable designs.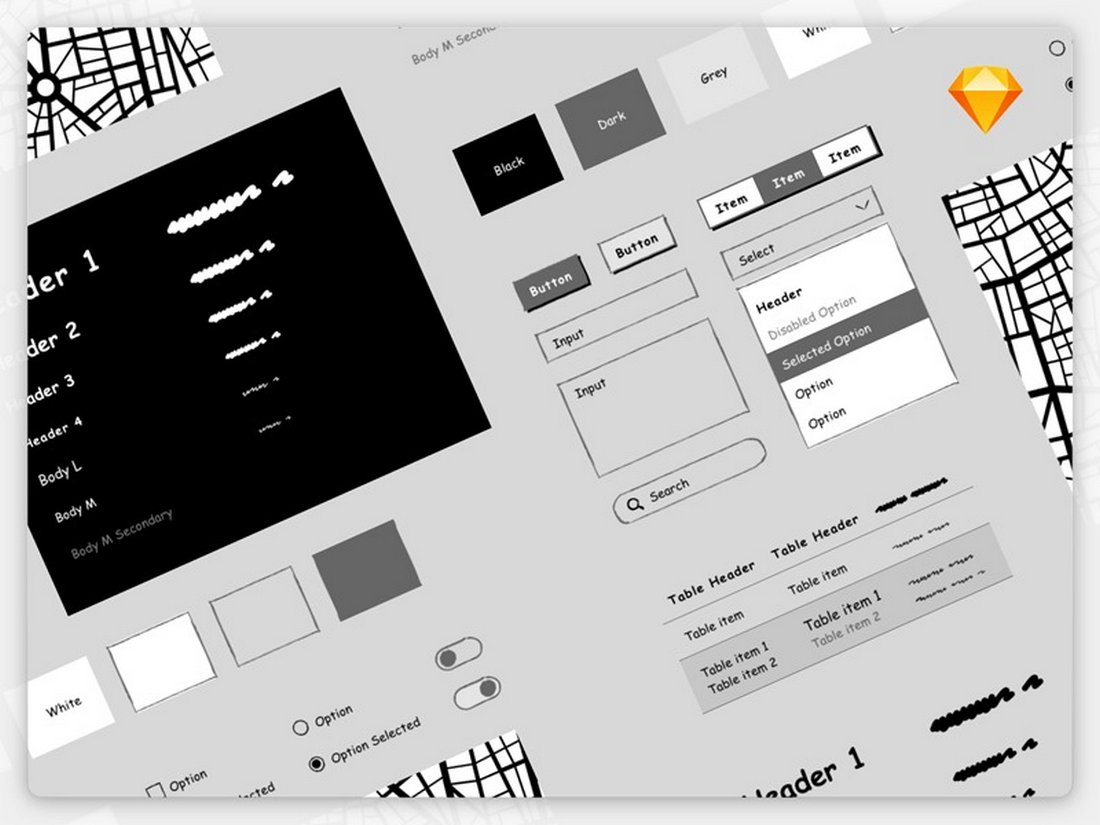 This is a free Sketch wireframe template that comes with a monochrome-style design. It has simple blocks and components with a handcrafted look and feel. The template is perfect for low-fidelity wireframing.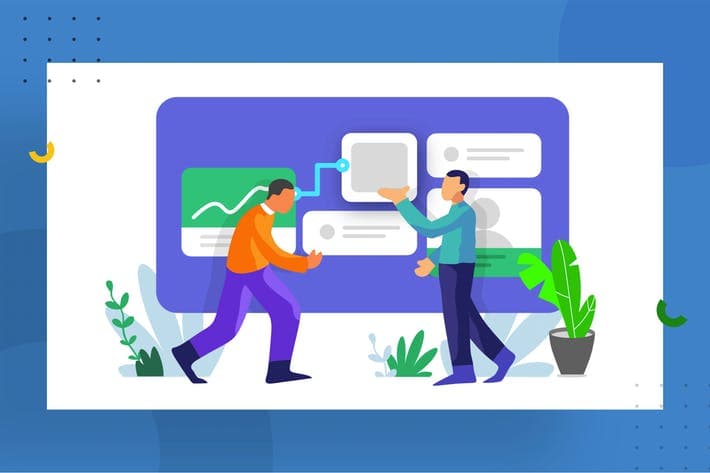 Modern and professional, this illustration style wireframe template is simple and easy to edit, and is compatible with a range of programs, including Adobe XD, Photoshop, Illustrator, InDesign, Figma, and, of course, Sketch. All elements are vector based and layered.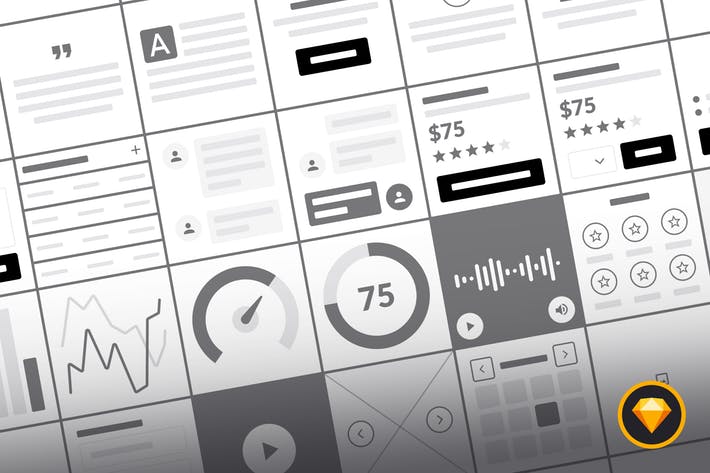 The Blocks wireframe template is a beautifully designed minimalistic set of components and responsive blocks based on an arrangement of 200 by 200 pixel symbols that can be dragged, resized, and layered to create a stunning prototype for desktops, mobiles, and tablets.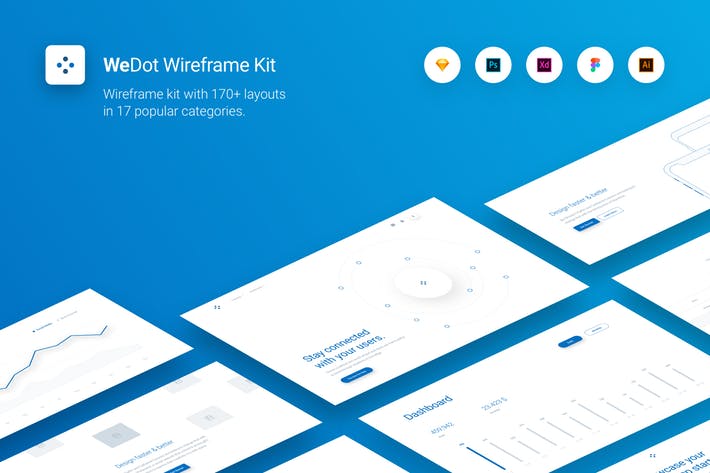 WeDot is an extensive kit of more than 170 wireframe templates based on a range of popular categories, allowing you to design any kind of website or app in a matter of minutes. All components are vector based, aligned to a 12 column bootstrap grid, and fully editable.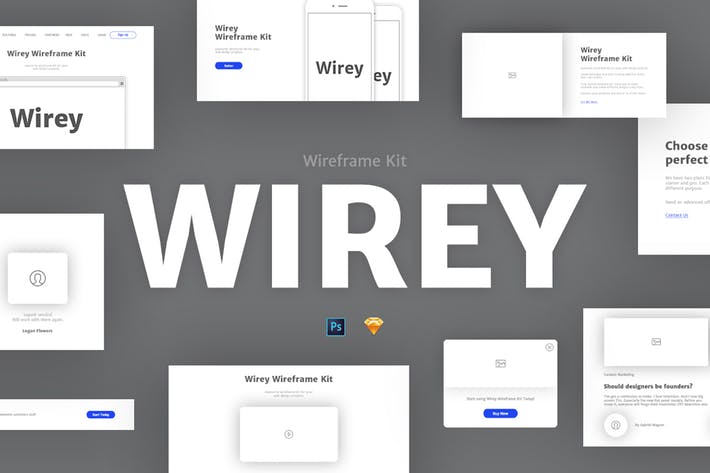 Created specifically for the purpose of speeding up the UI design workflow, the Wirey wireframe kit is a versatile and high quality set of 200 components, over a thousand different graphic elements, and 13 common categories for a range of templates that are virtually ready to use.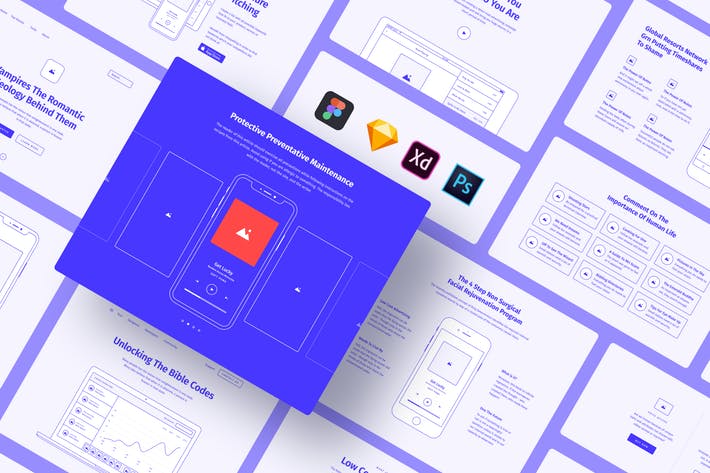 Next up in our list of the best Sketch wireframe templates is the Method kit, a multipurpose collection of 200 components with easily customized fonts and color schemes, allowing you to create a bespoke UI prototype that fits in with your company branding in no time at all.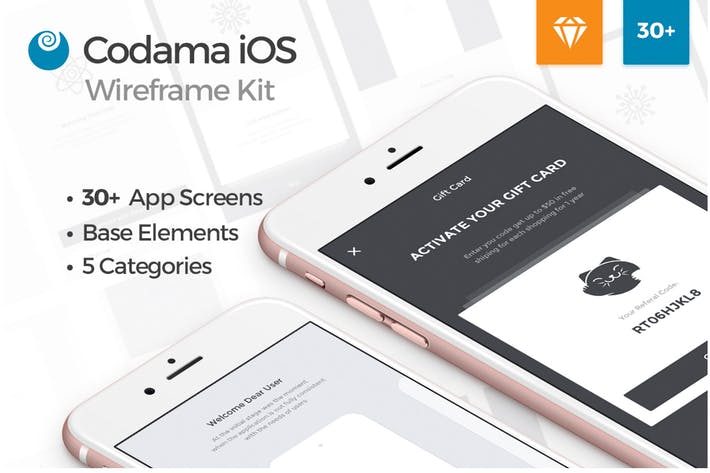 Exclusively created for Sketch, Codama includes more than 30 ready to use mobile and app screens that have been purposefully designed for profile and e-commerce solutions. It features five popular template categories, 100% vector shapes, and an organized layer structure. All of the colors, shapes, and effects can be customized.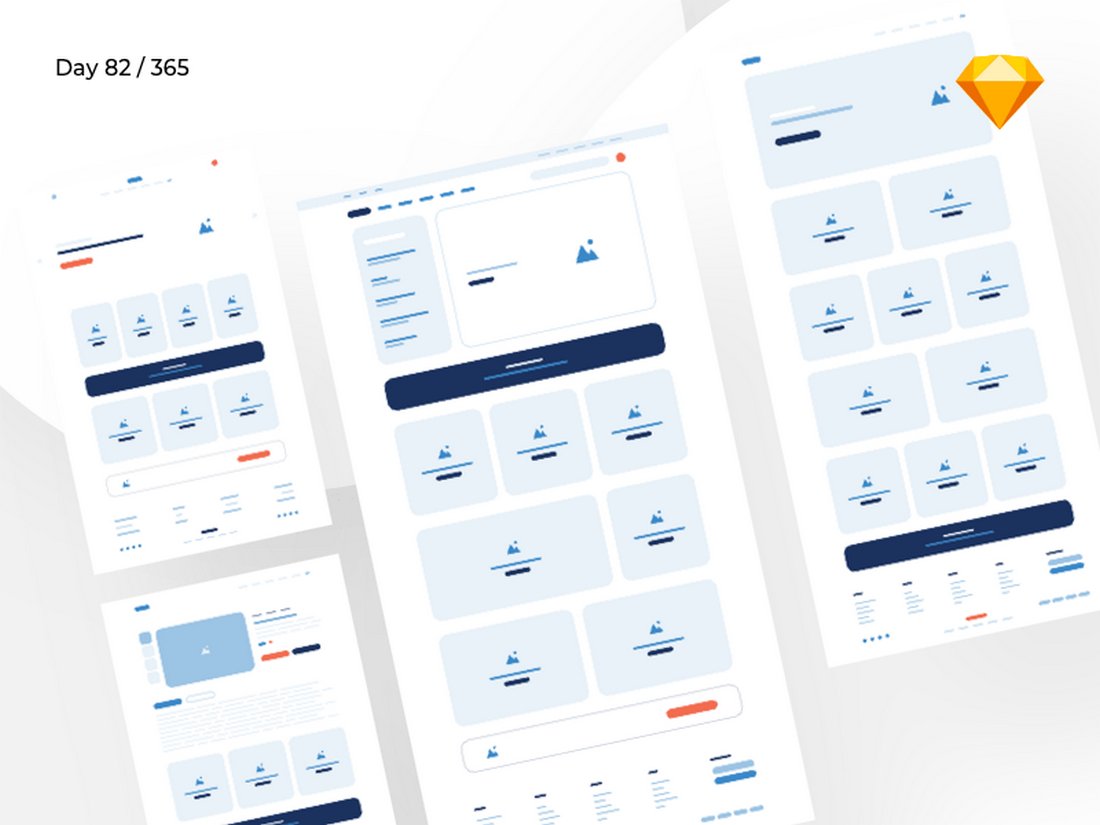 This free wireframe template will help you craft modern and creative website wireframes for your projects. The free template has a simple one-page layout that you can fully customize to your preference.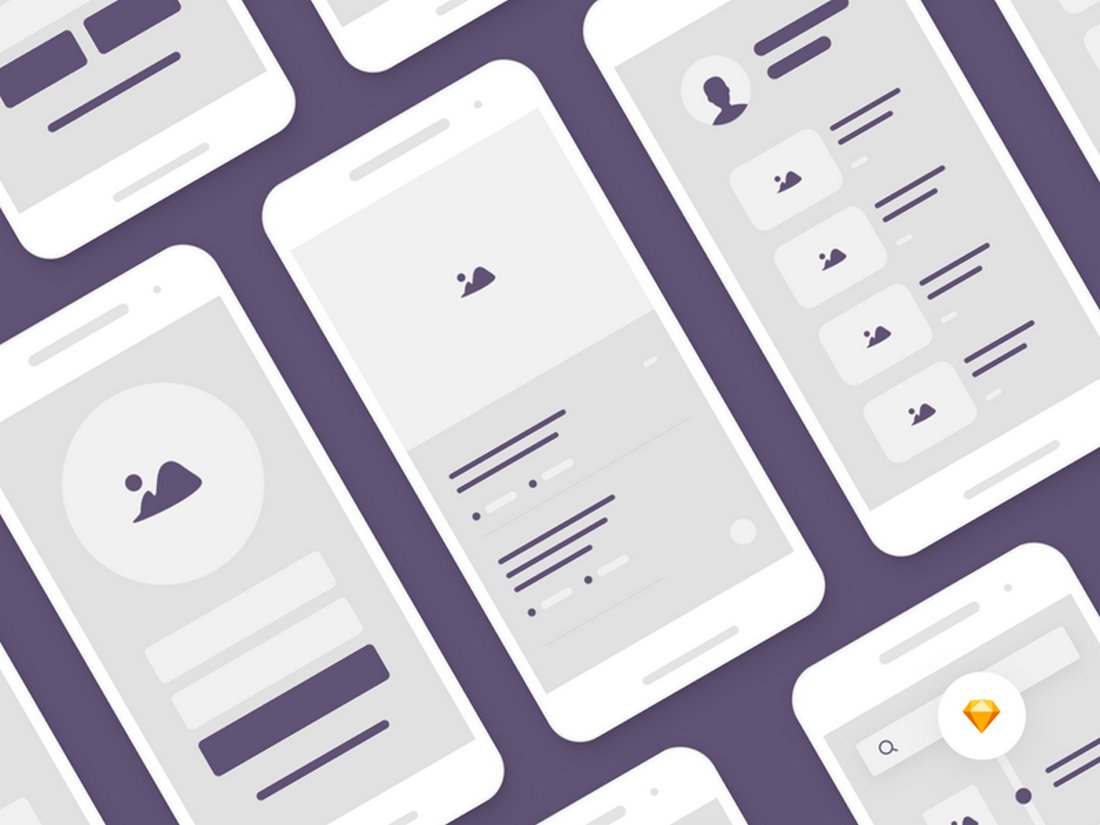 This Sketch wireframe template is also free to download. It comes with simple designs across 18 mobile screen layouts. They are perfect for quickly putting together a basic app wireframe structure.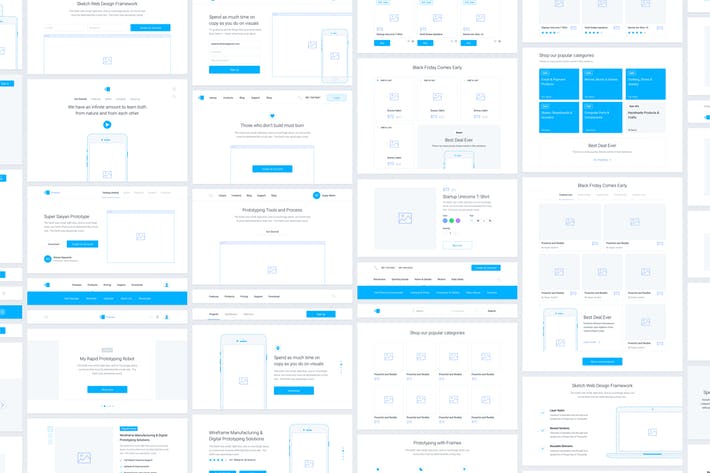 This template offers more than a hundred simple and versatile wireframe layouts with an extensive component library. All of the graphic elements are fully layered and vector based for a quick and easy way to build high quality prototypes and designs for your next UI project.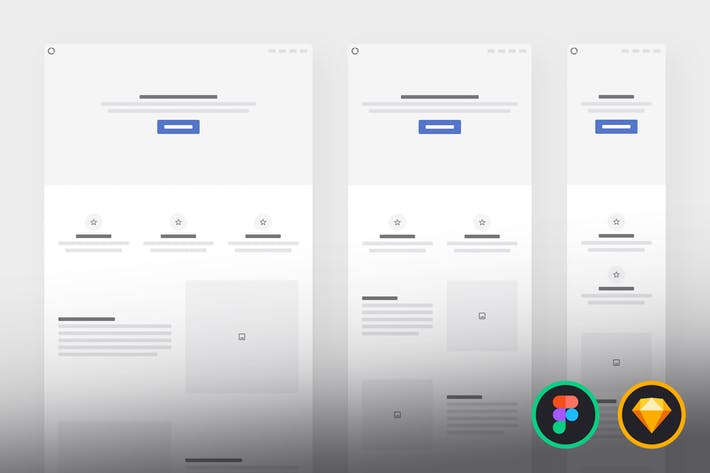 Our next Sketch wireframe template is a collection of responsive components and modules to allow you to create simple and intuitive wireframes. It comes with hundreds of customizable elements, offers a well-organized layered structure, and covers a range of popular categories.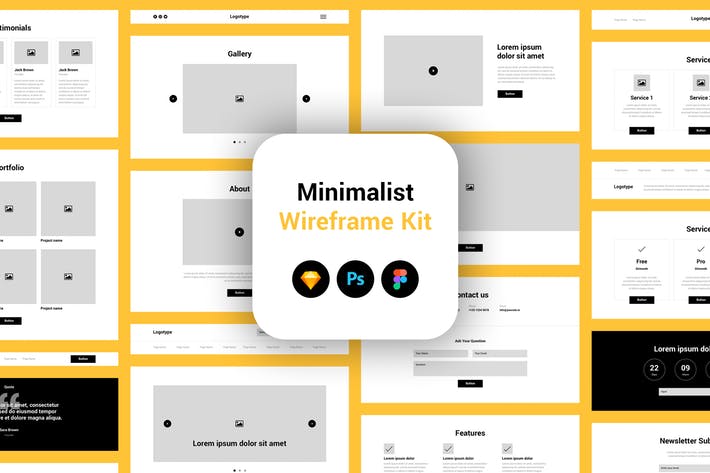 As the name suggests, the Minimalist wireframe kit is a modern and simplistic set of design elements that's perfect for creating quick and impressive wireframes. It includes well organized layers and has been created using a bootstrap grid, giving it a professional and easy to use finish.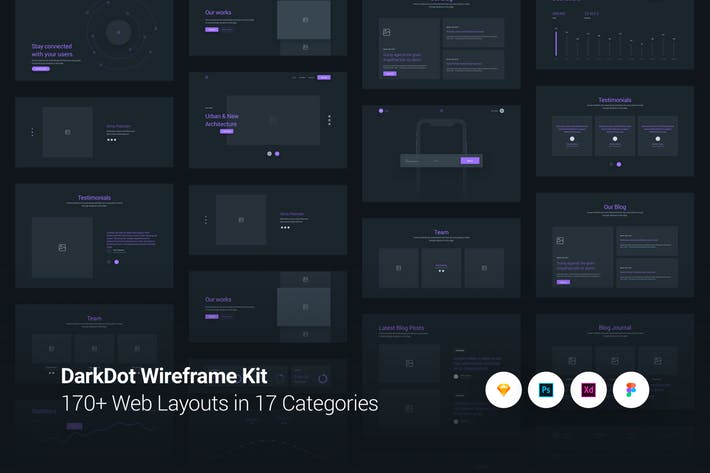 One of the most comprehensive Sketch wireframe templates is the DarkDot, a huge kit of over 170 web layouts across 17 popular categories, featuring over a hundred Sketch symbols, scalable vector graphics, free fonts, and a 12 column bootstrap grid. In addition to Sketch, it's also compatible with Photoshop, Figma, and Adobe XD.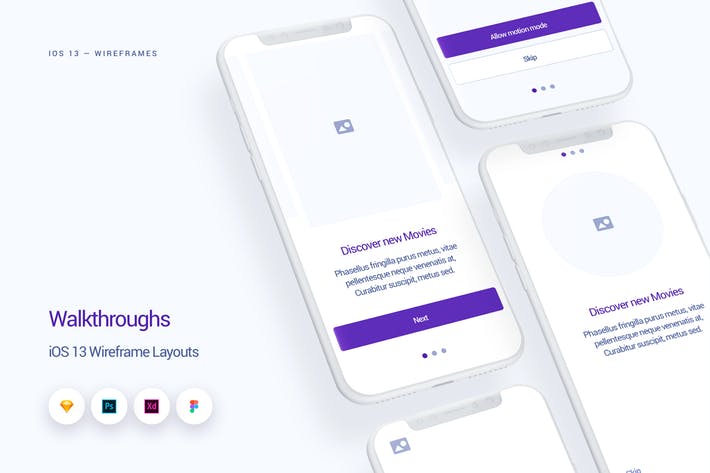 A beautiful set of 13 iOS mobile screens featuring walkthrough layouts with a minimal and modern design, compatible with Sketch, Photoshop, Adobe XD, and Figma, the Walkthroughs wireframe kit includes scalable vector shapes, free fonts, and layered elements, and is fully customizable.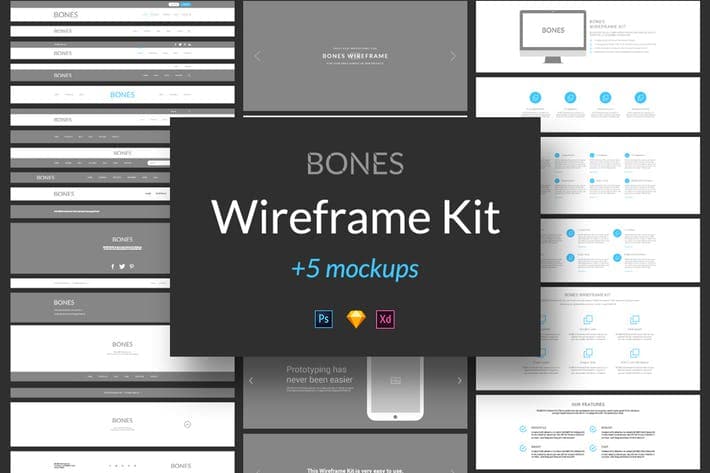 The Bones wireframe template is designed on a grid and divided into 10 categories, with 120 ready to use elements in three different file formats. Featuring drag and drop editing functionality, vector shapes, and a well organized structure, it's easy to customize for a professional and high quality result.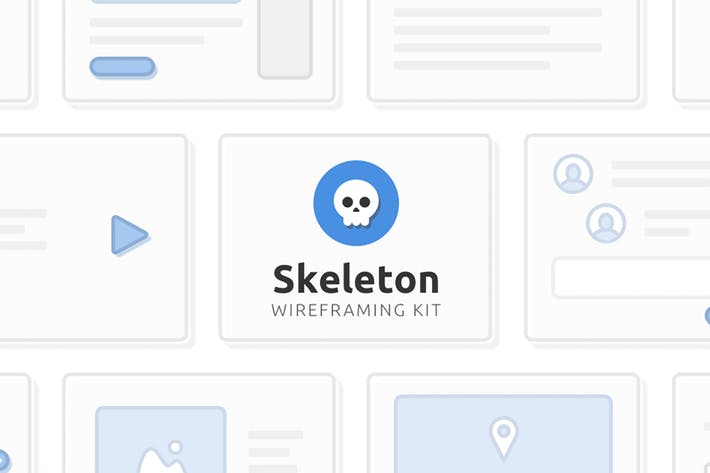 With a strong focus on usability, the Skeleton wireframing kit allows you to easily plan and map out your web projects through intuitive and modern storyboarding functions, to create perfect low-fidelity prototypes and designs. It includes 120 screens across 15 content categories, fully editable in both Sketch and Photoshop.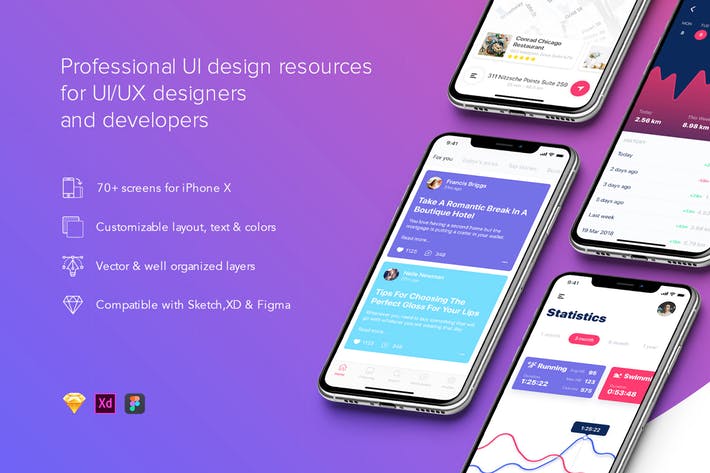 The Prisma wireframing kit includes over 70 mobile screens and components with customizable layouts, text, and colors, as well as vector graphics and well organized layers for a brilliant design experience. It's compatible with Adobe XD and Figma, as well as Sketch.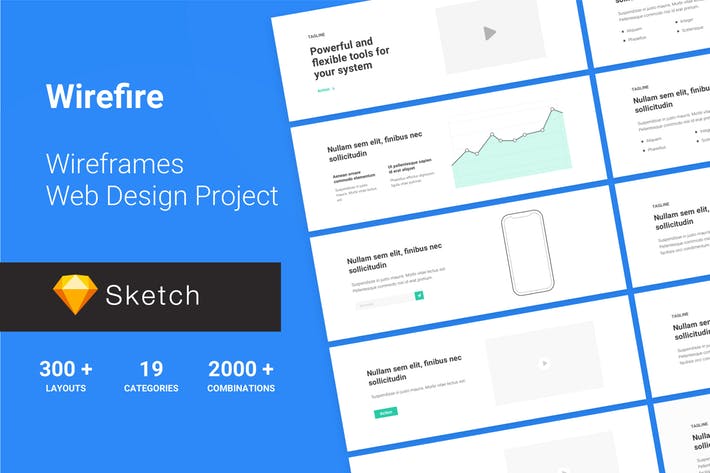 Featuring a huge collection of more than 300 slides, 19 categories, and 2000 potential combinations, the Wirefire wireframing template kit is a highly versatile option for any web design project. The high level of quality is shown in the carefully constructed lines and vector graphics.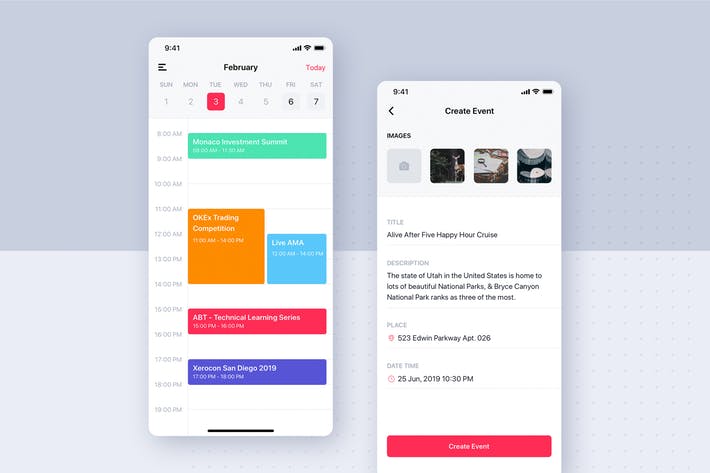 You guessed it – this UI kit has been designed specifically for creating event calendar prototypes for a mobile interface. It can, however, also be used for a web design project with similarly stunning results. It features a calm, modern style and fully vector based and layered graphic elements.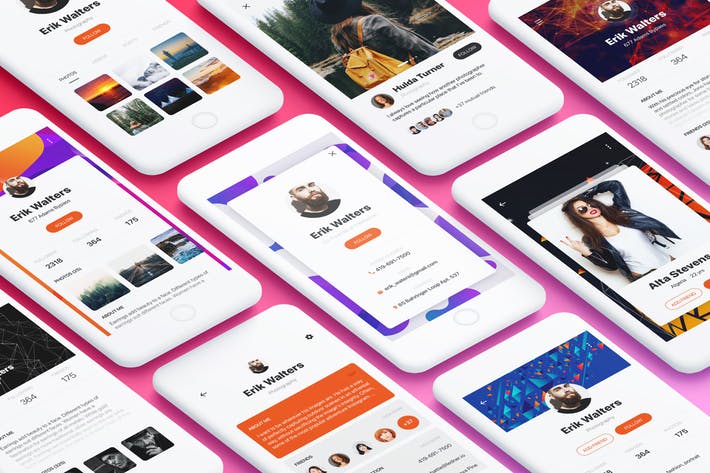 The next of our Sketch wireframe templates is another mobile interface design tool, specifically created with unique profile layouts in mind. It includes 15 templates, all of which include 100% scalable vectors, symbol objects, and fonts, as well as easily interchangeable color styles.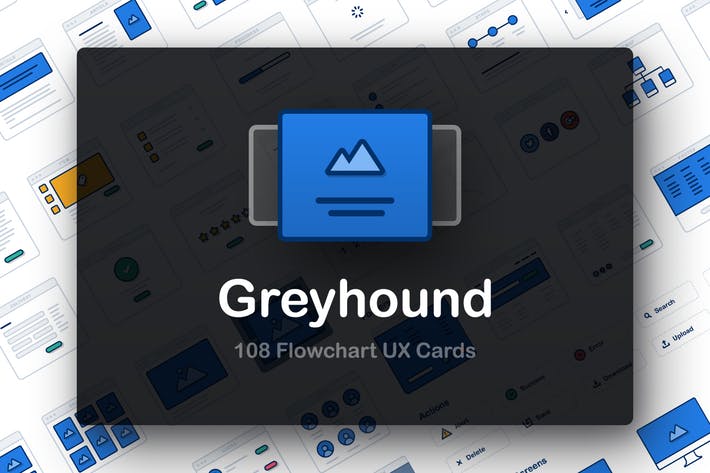 The Greyhound UX wireframing kit is a stunning, flowchart based collection of 108 templates, featuring a multilevel structure, fully customizable graphic elements, and a range of color themes. It also comes with a selection of actions and arrows, as well as a free Arial rounded font.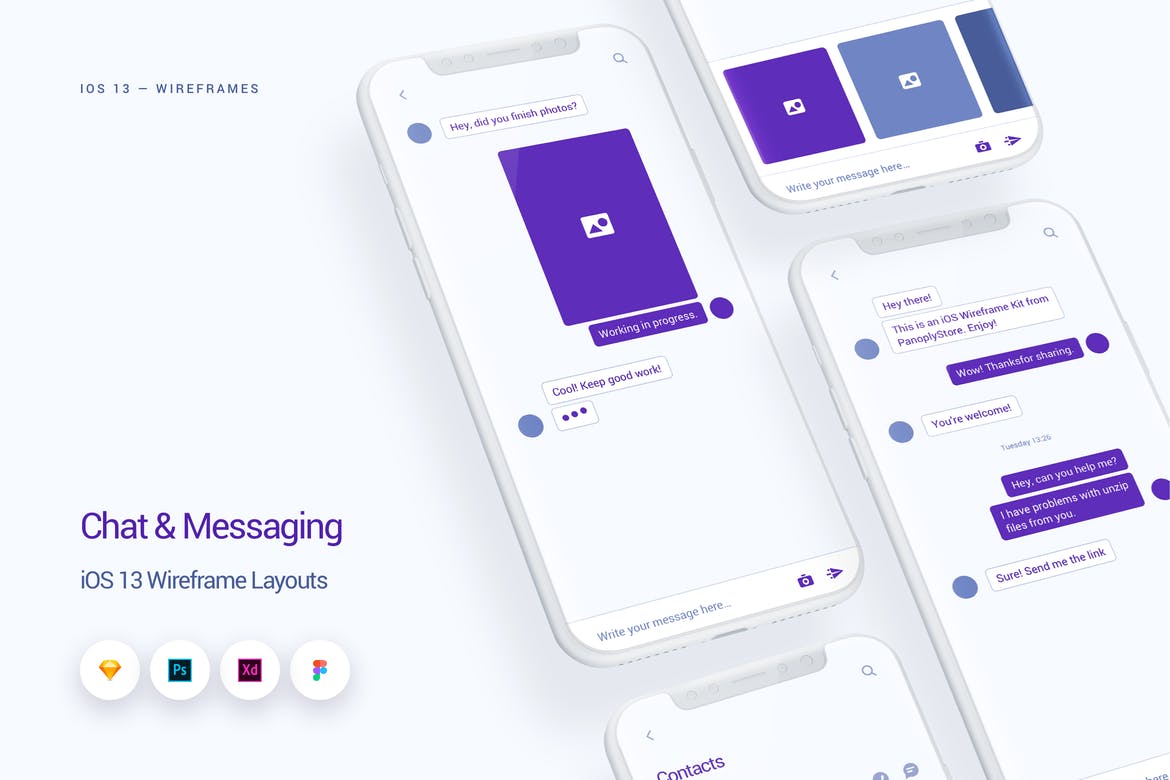 If you're looking for the best Sketch wireframe templates to help you design a chat or messaging app, this minimal and modern option is a winner. It's fully customizable using layered and scalable vector graphics and free fonts, and is compatible with all iPhone models.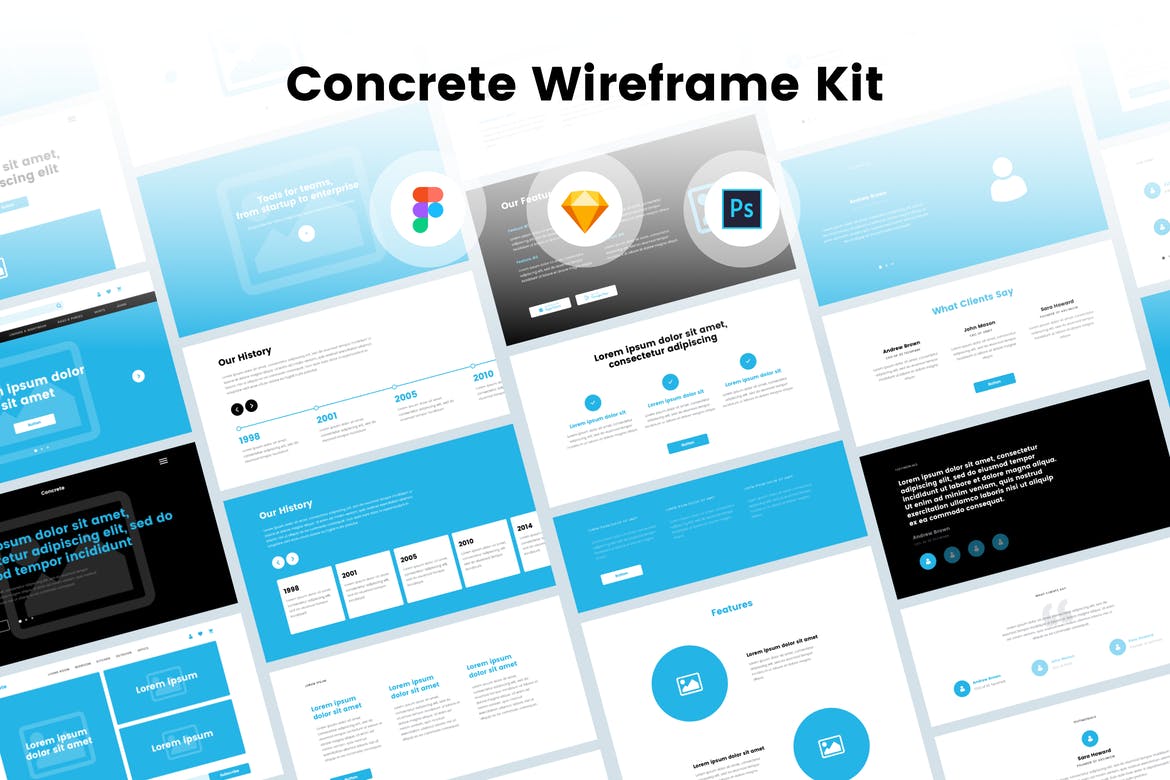 The Concrete Sketch wireframe template kit is a simple yet effective option for designing a wide range of projects, and includes 90 ready to use screens across 10 different categories, all of which feature well-organized layers, a bootstrap grid layout, free fonts, and a clean, modern aesthetic.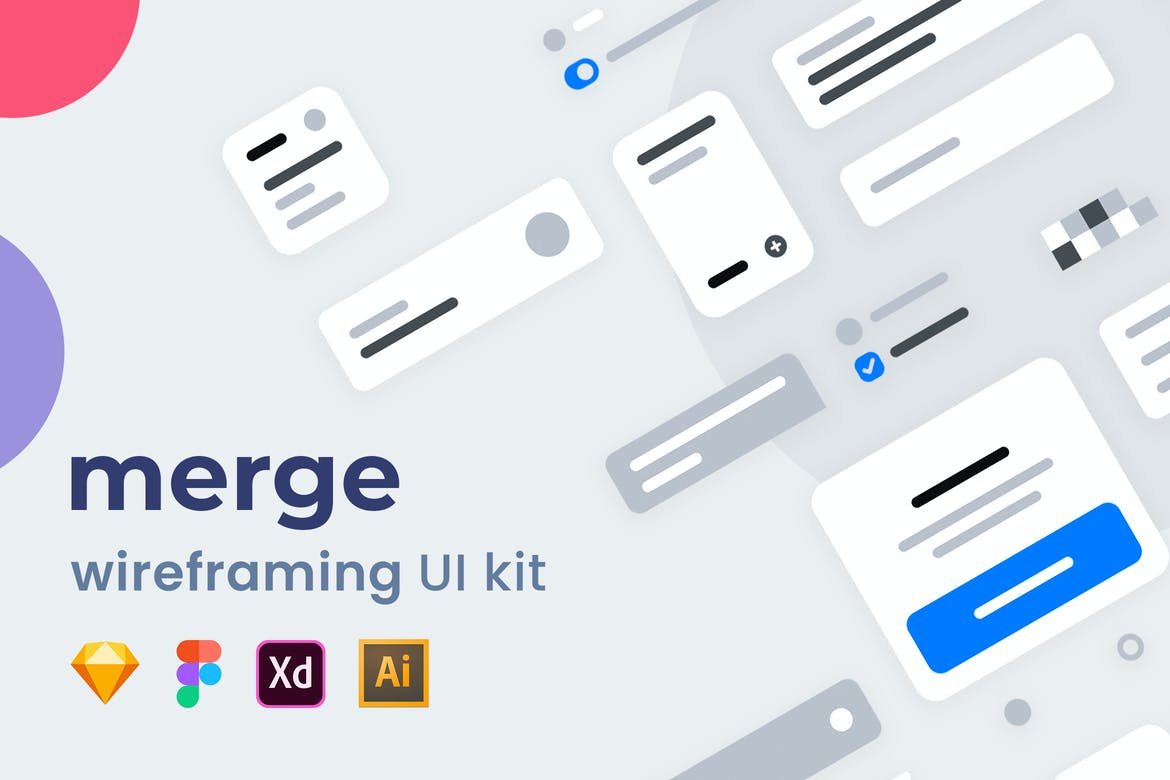 Next in our list of the best Sketch wireframe templates is Merge, a collection of 185 pixel-perfect wireframing elements and components, such as buttons and input boxes, with 36 prebuilt layouts. Every aspect of this kit is well organized and compatible with Sketch, Figma, XD and Illustrator.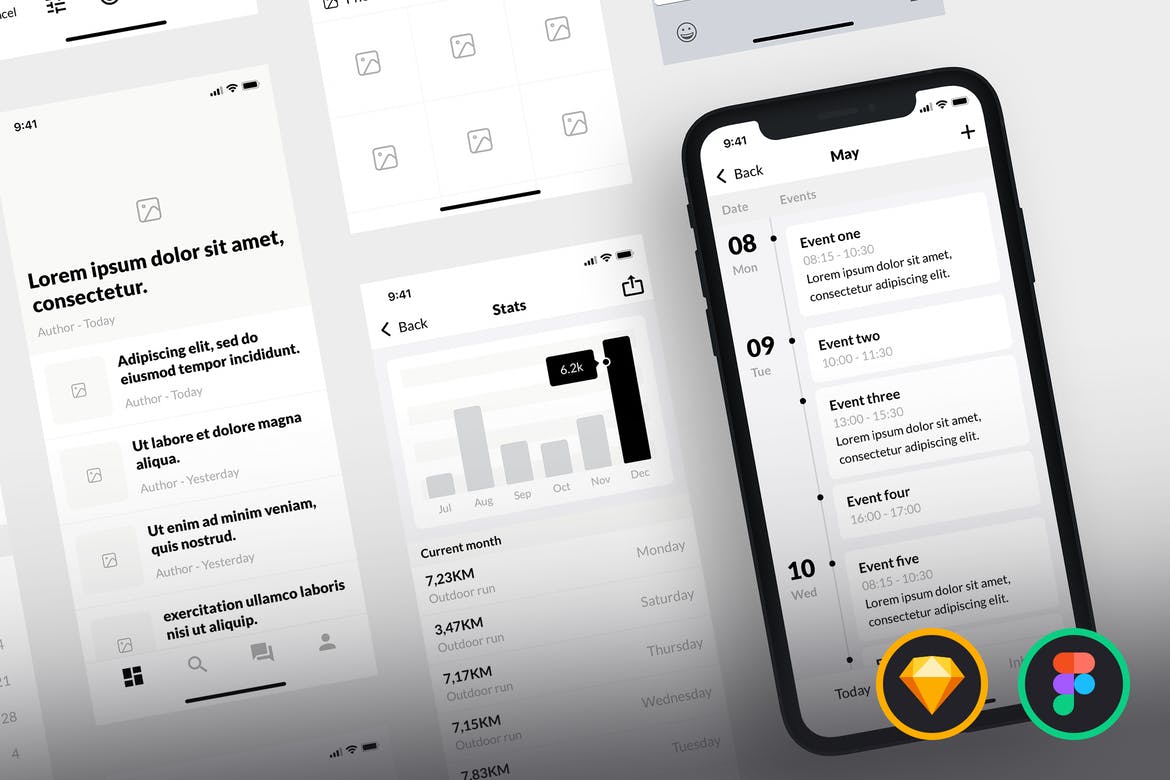 If you're designing an app for any kind of iPhone, this Sketch wireframe template will be a valuable tool. It includes 90 screens across the most popular categories, each of which follows an eight point grid layout for consistent designs and a professional look, and includes a wide range of icons, symbols and other elements.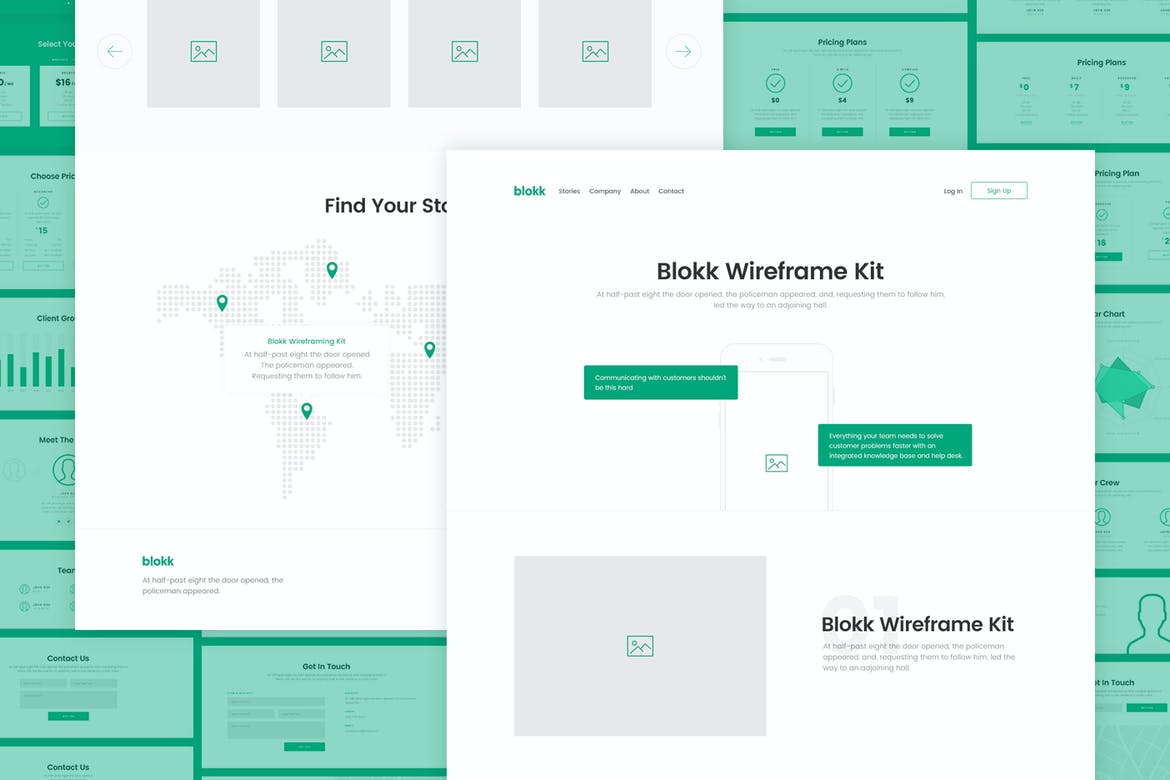 The Blokk Sketch wireframe template offers 170 screens over 14 different categories for designing a clean, modern website, using a bootstrap grid layout and fully editable graphics that are compatible with both Sketch and Photoshop. It's particularly great for an ecommerce page or online store.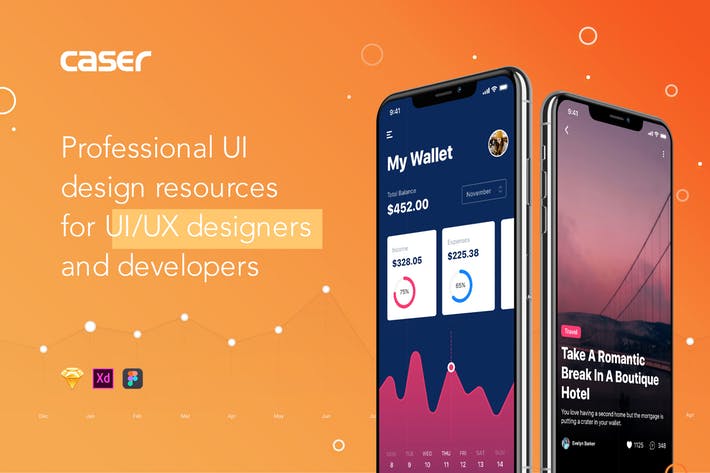 The last of our featured Sketch wireframe templates is the stunning mobile UI kit Case, which provides over 65 mobile app screens and components with a modern, trendy design and high quality, professional finish. With a range of templates across seven popular categories, all elements are customizable and fully documented.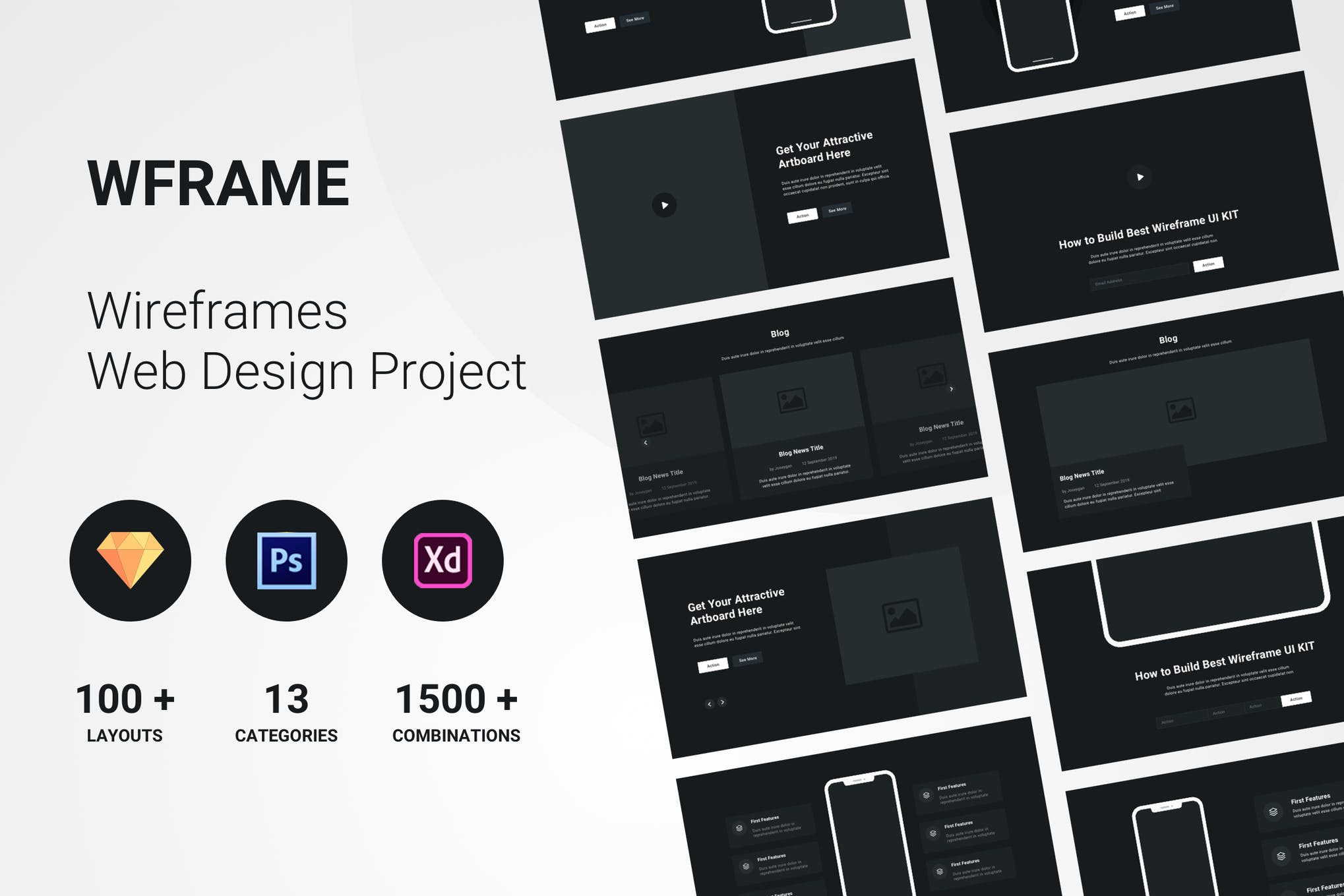 Choose the layout you need from a huge collection of 100+ layout, 13 Categories, and 1500+ Combinations. Combine them to create a static website that meets your needs.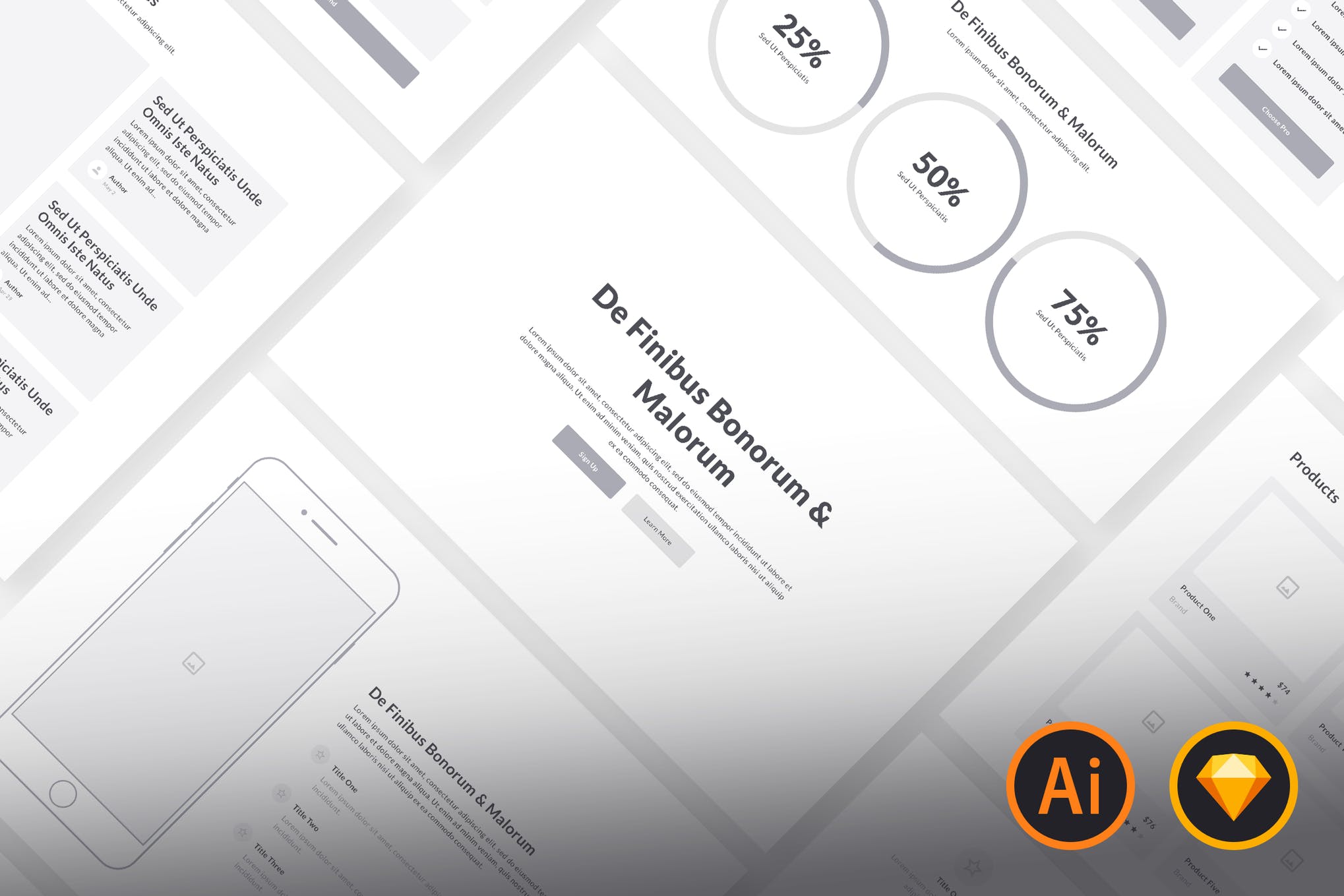 110+ wireframe modules and hundreds of elements to create website mockups with Sketch and Illustrator. Web Wireframe Kit helps you generate high-fidelity prototypes with ease. Not only does it come with hundreds of elements, but it is also well-organized. Covering the most popular categories, this is the perfect UX kit for your next web project.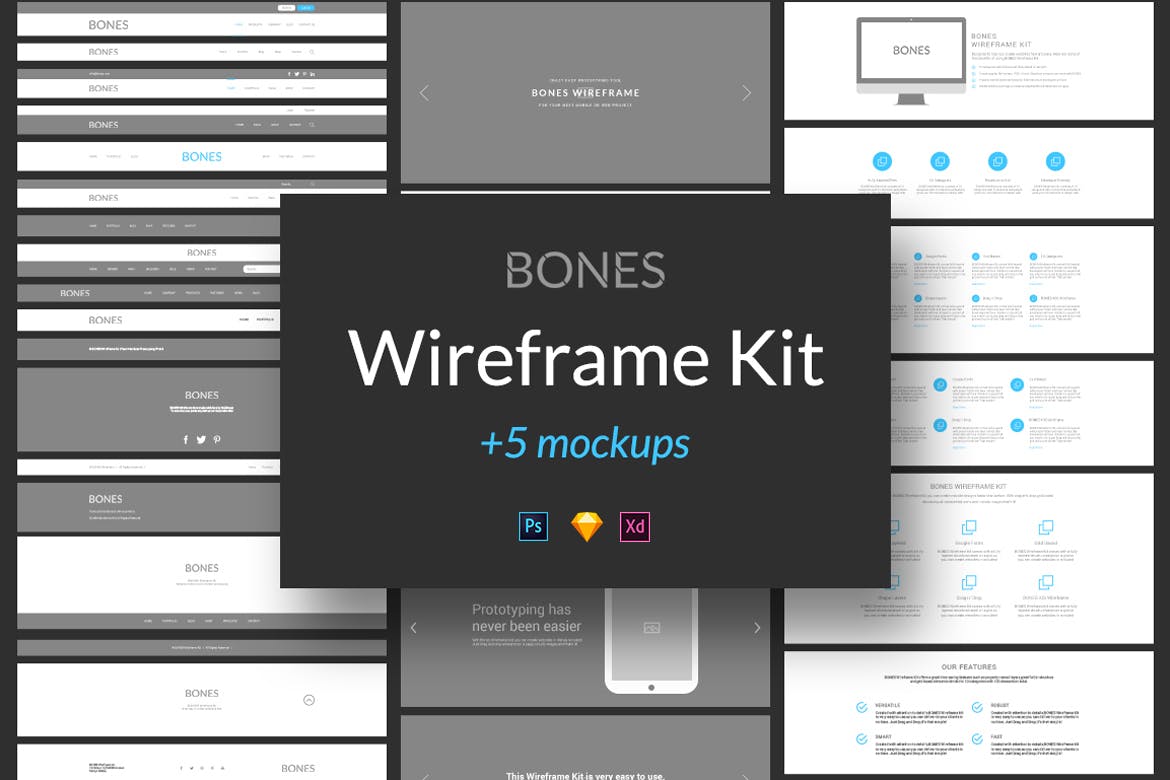 Bones Wireframe Kit is designed on a grid, and divided into 10 categories. 120 ready-to-use elements in 3 file formats, Photoshop, Sketch & Xd. The smart structure will allow you to drag and drop the elements and create pages in minutes. 12 column grid will adapt easily in code and all elements are made with responsive in mind. Simple to use and it will boost your creativity and productivity. If you want, you can include images and have designs ready for coding.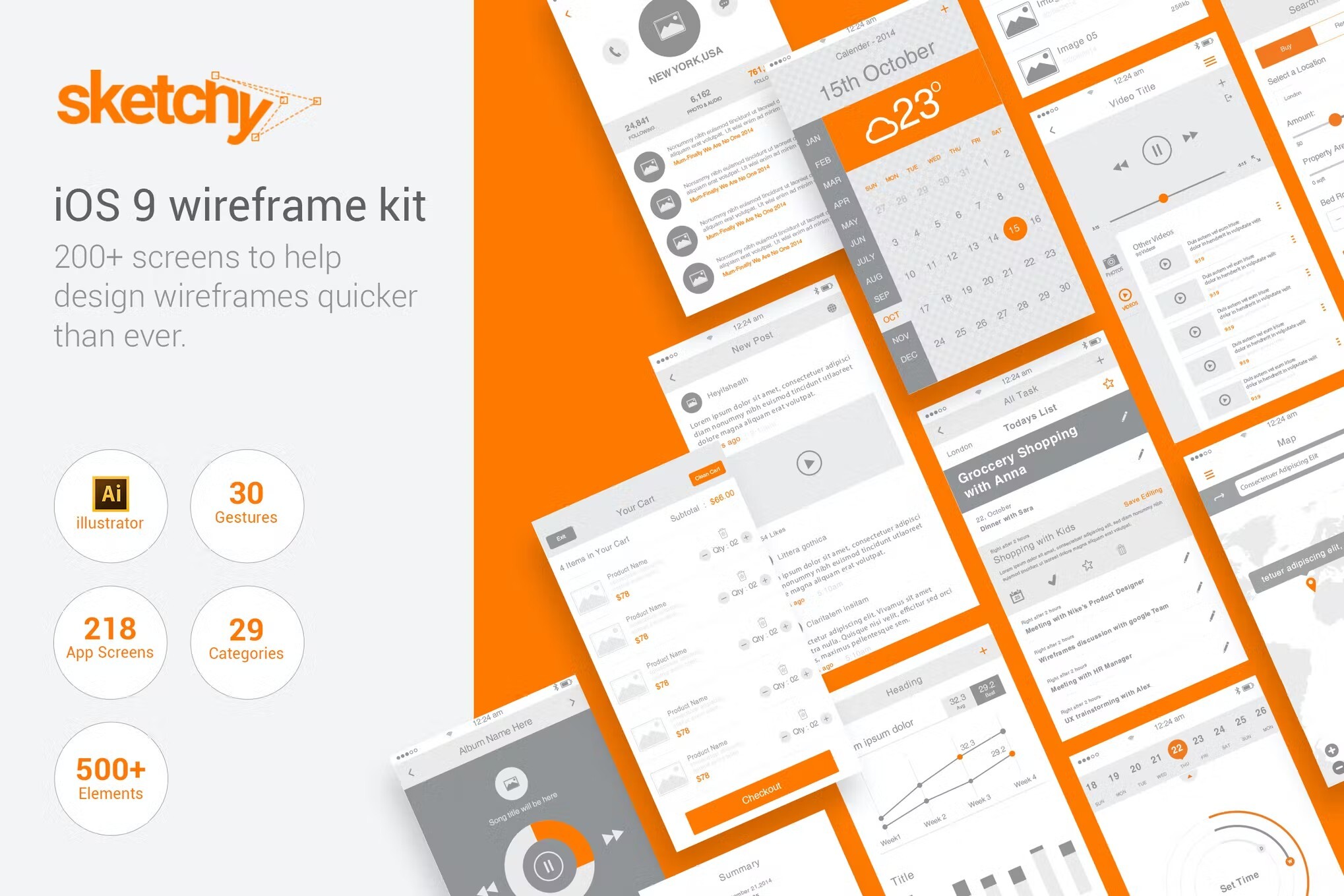 Premium quality iOS wireframe kit that offers 218 app screens, 29 categories and 500+ elements to present your wireframes quicker than ever. All the elements are 100% vectors. That means they are completely editable and you can scale them up to any size without losing its quality.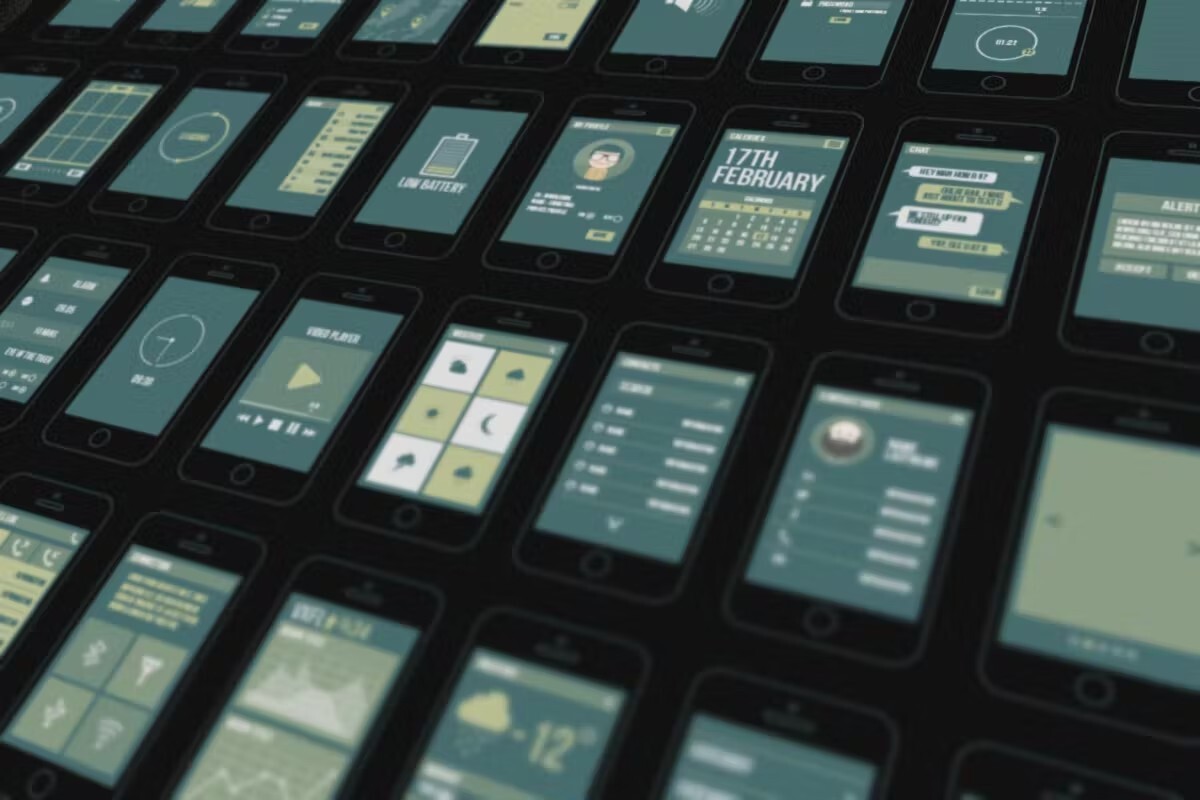 Here we have a mobile wireframe set with 40 screens and tons of elements. It includes three color schemes.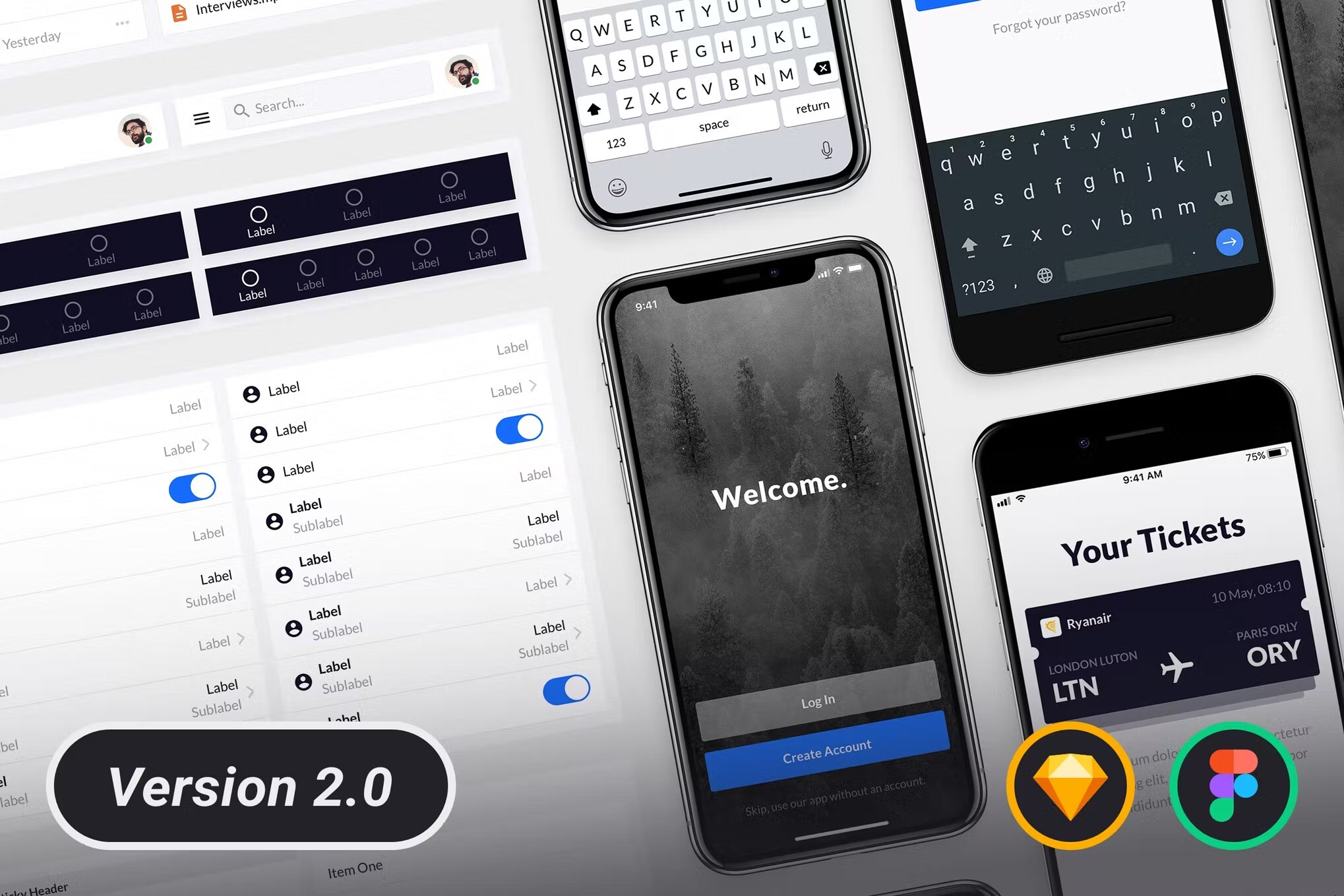 This mobile starter kit for Sketch and Figma includes over 250 responsive symbols, 14 flexible charts and an extensive style guide. It's the perfect tool to create apps for iOS, the iPhone X and Android.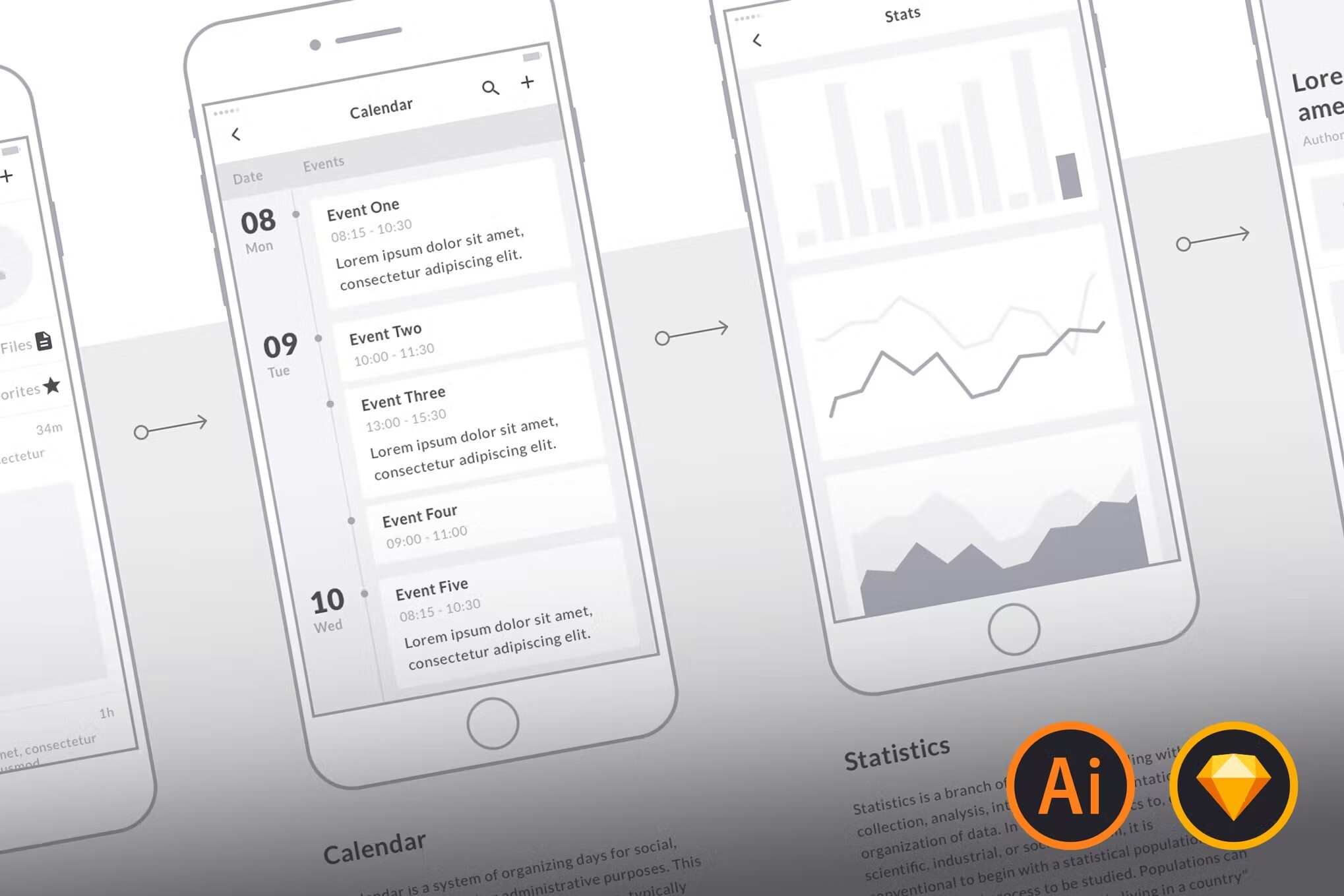 This mobile wireframe kit helps you work faster and smarter with symbols to quickly generate mockups. It's also delivered with a handy collection of tools and flowchart templates to effectively create UX flows or to simply present your work visually.
This list of professional and versatile Sketch wireframe templates features the very best UI kits to help you with your next web or mobile app prototype, and all of these options are available for download right now – so what are you waiting for?!