35+ Best Sketch Templates (+ Sketch App Resources) 2024
Sketch is one of the most effective vector graphics editing apps available today. With templates, you can make the app even more powerful and easy to use.
Today we bring you a collection of useful Sketch templates all kinds of graphic designers, web designers, and UX designers are going to love.
You'll find many different types of Sketch templates in our list below. Including user interface kits, landing page kits, app layouts, web templates, and much more. You'll probably want to download them all. Well, you can download all the templates for a single price when you subscribe to Envato Elements.
Let's check out all the gorgeous templates.
Get everything you need to supercharge your Sketch workflow. From just $16, get unlimited access to thousands of Sketch templates and add-ons, as well as Photoshop actions, Lightroom presets, templates, graphics, fonts and photos.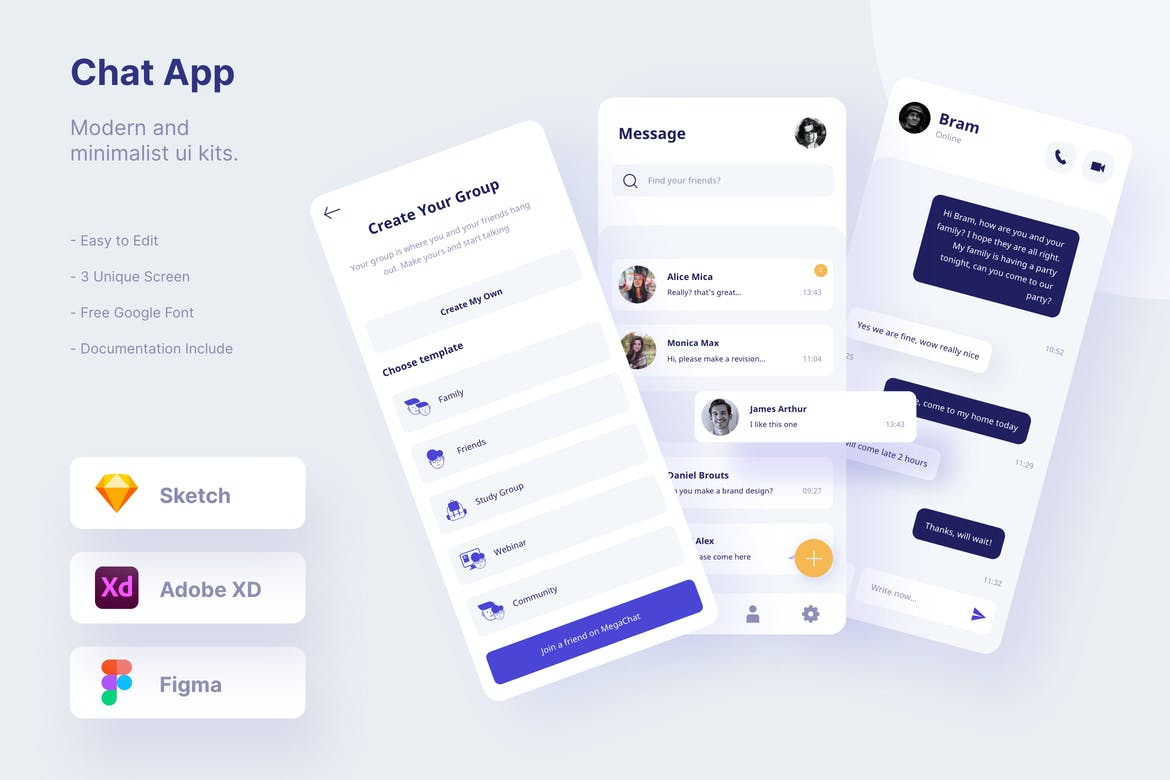 If you're putting together a chat interface or messaging app, this UI kit for Sketch will be super handy. It includes three unique screens with modern and minimal layouts, free Google fonts, and a range of vector icons, and is super easy to edit thanks to the layered file organization.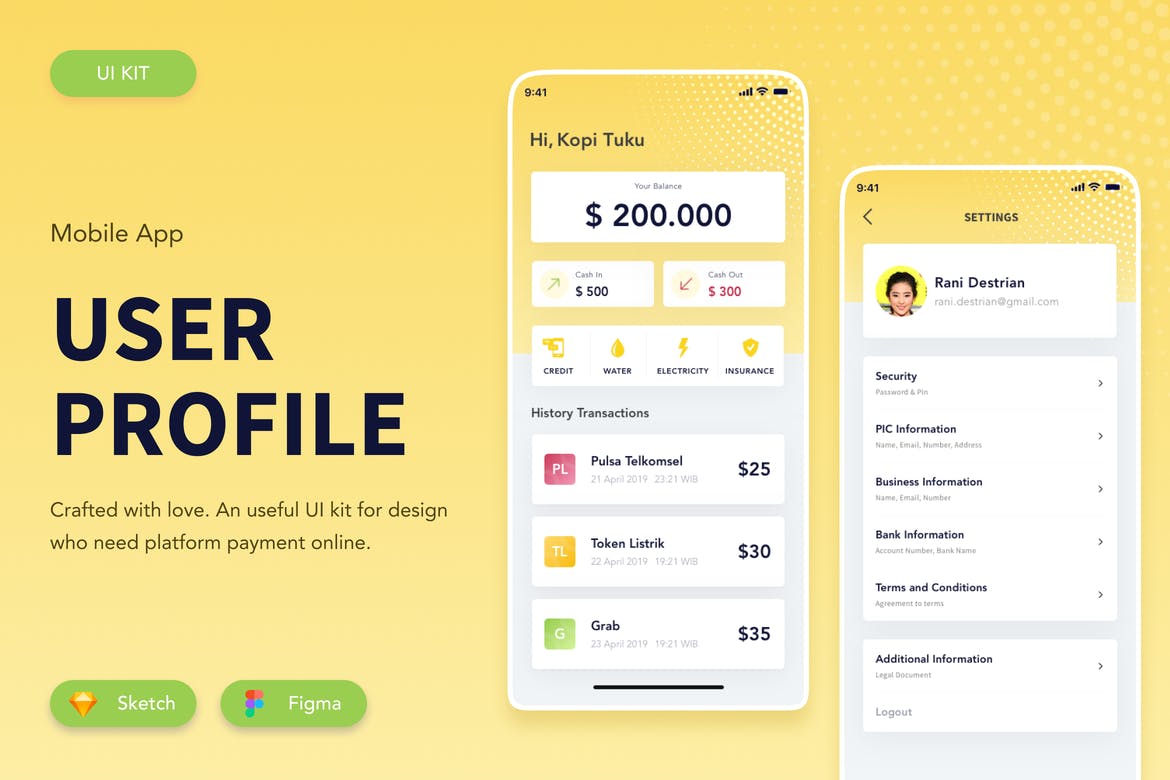 Next up in our selection of the best Sketch templates for 2020 is this clean and easy to use template that has been specially designed for creating a user profile to use with a finance or payment services platform. It includes a wide range of elements and components, as well as vector graphics and free fonts.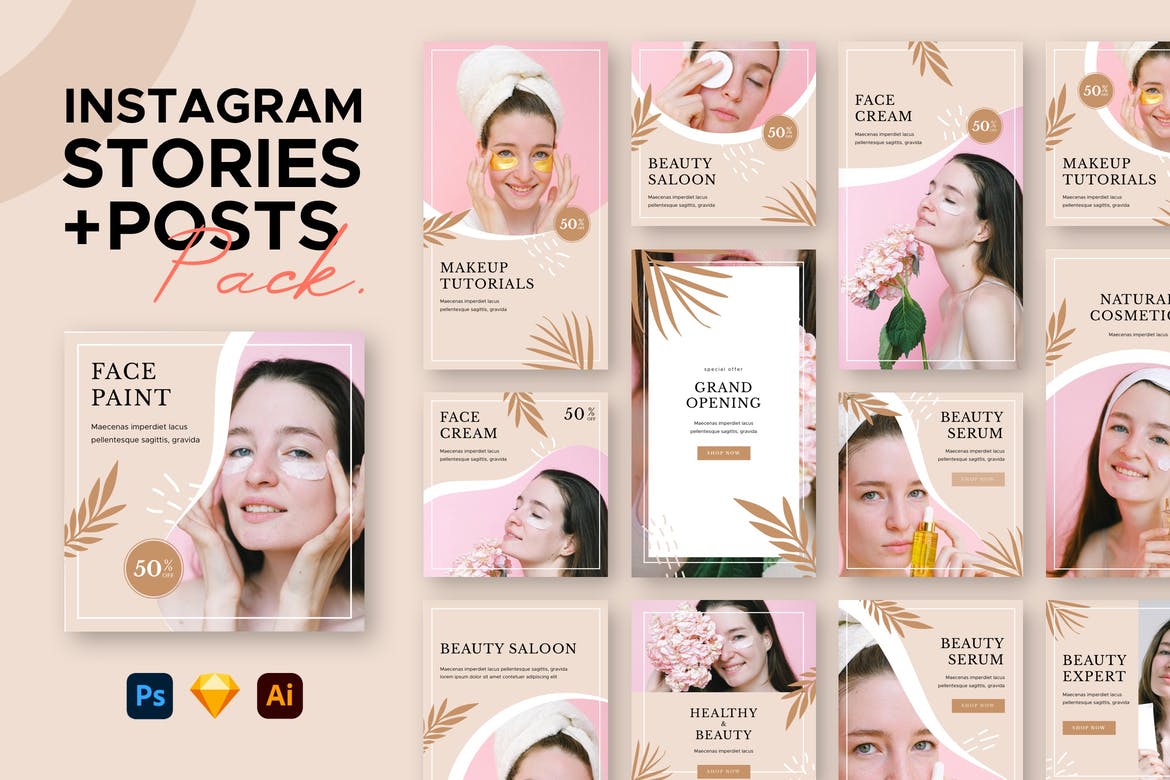 If you're looking for a delicate and creative collection of Instagram post and story templates for your online business or influencer profile, this Sketch template kit is a great choice. It features a total of 18 unique layouts, all of which are fully editable to suit your own brand and aesthetic.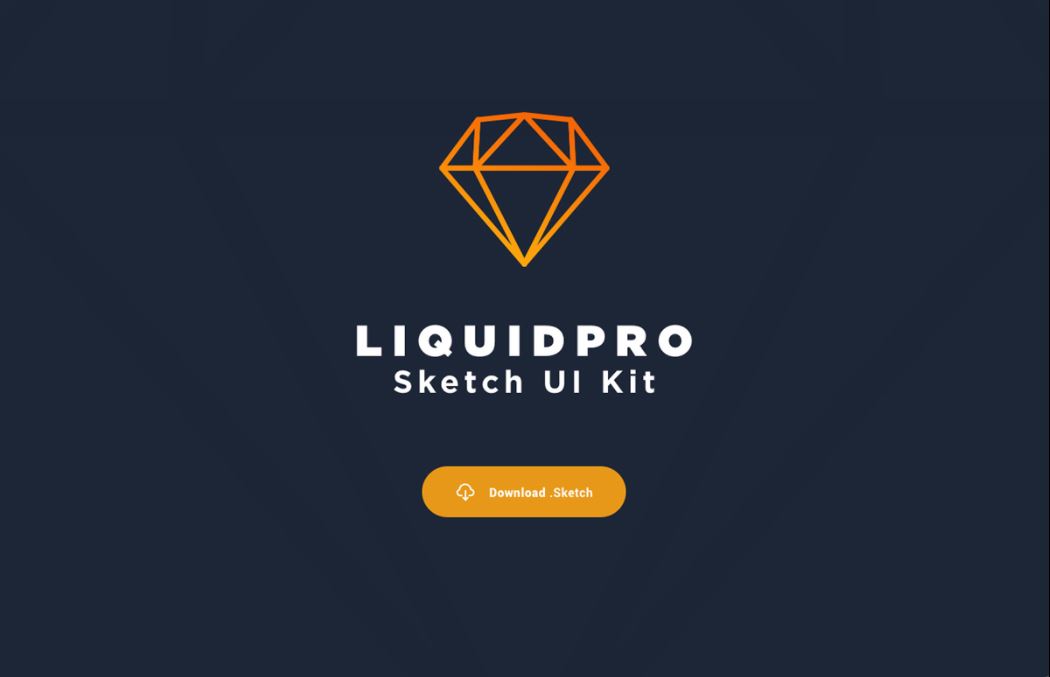 The Liquid Pro Sketch UI kit is an ultra-versatile app template that can easily be adapted to suit a range of different purposes and comes with a gorgeously simple yet modern design that you'll just love working with. It's available as a free download from Behance.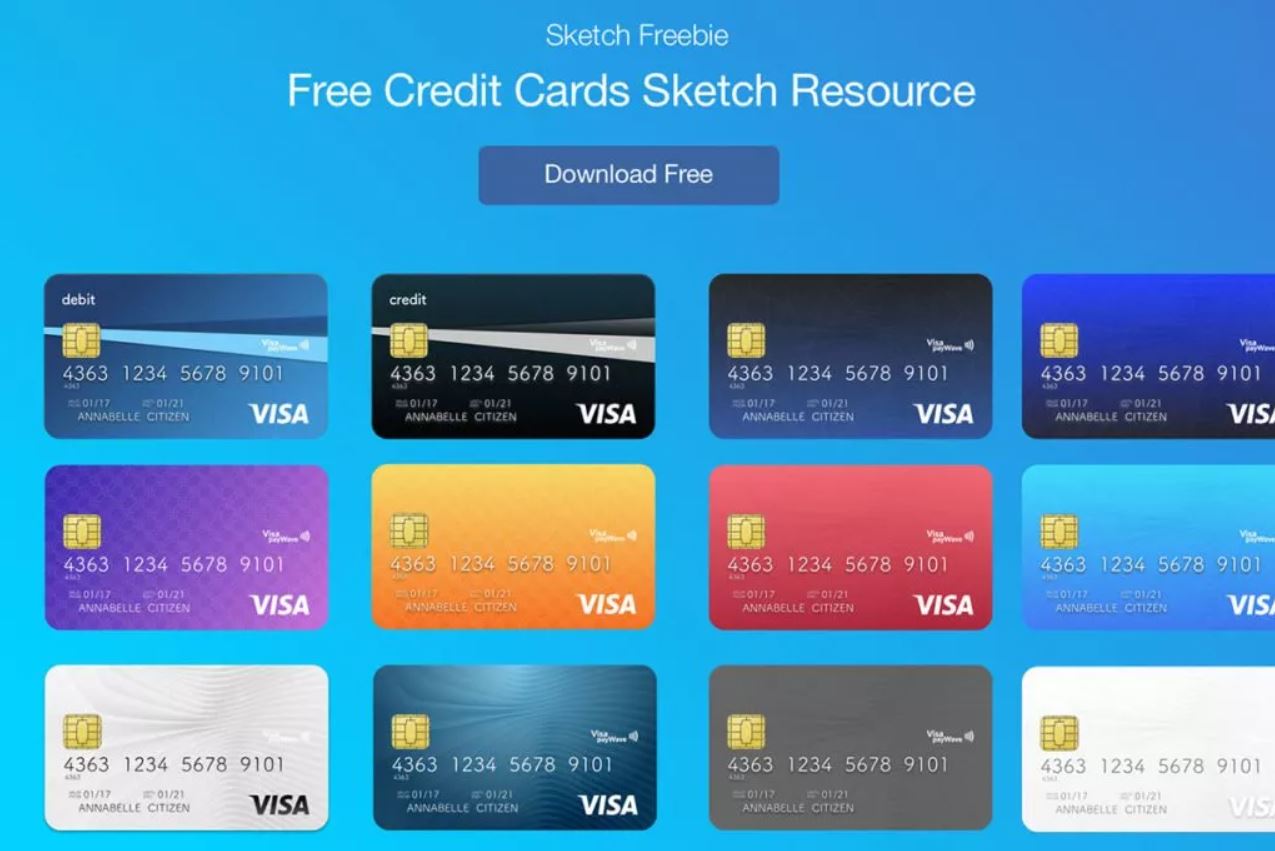 Here we have another payment themed Sketch UI template, this time by way of a handy resource featuring a range of credit card vectors that can be used for a range of different projects. It includes 12 different designs, and can be downloaded for free from Creative Tacos.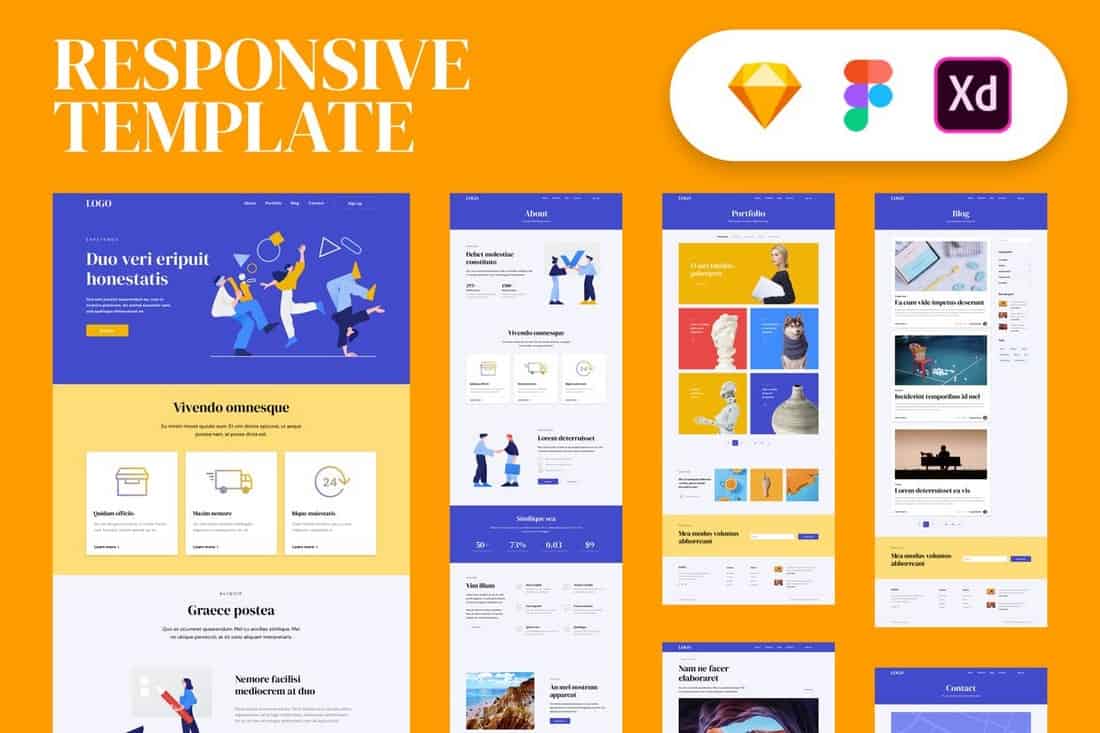 This is a carefully crafted website template you can use and customize in Sketch to create unique website designs. It includes 7 creative page designs with both desktop and mobile views. You can also use the templates in Adobe XD and Figma as well.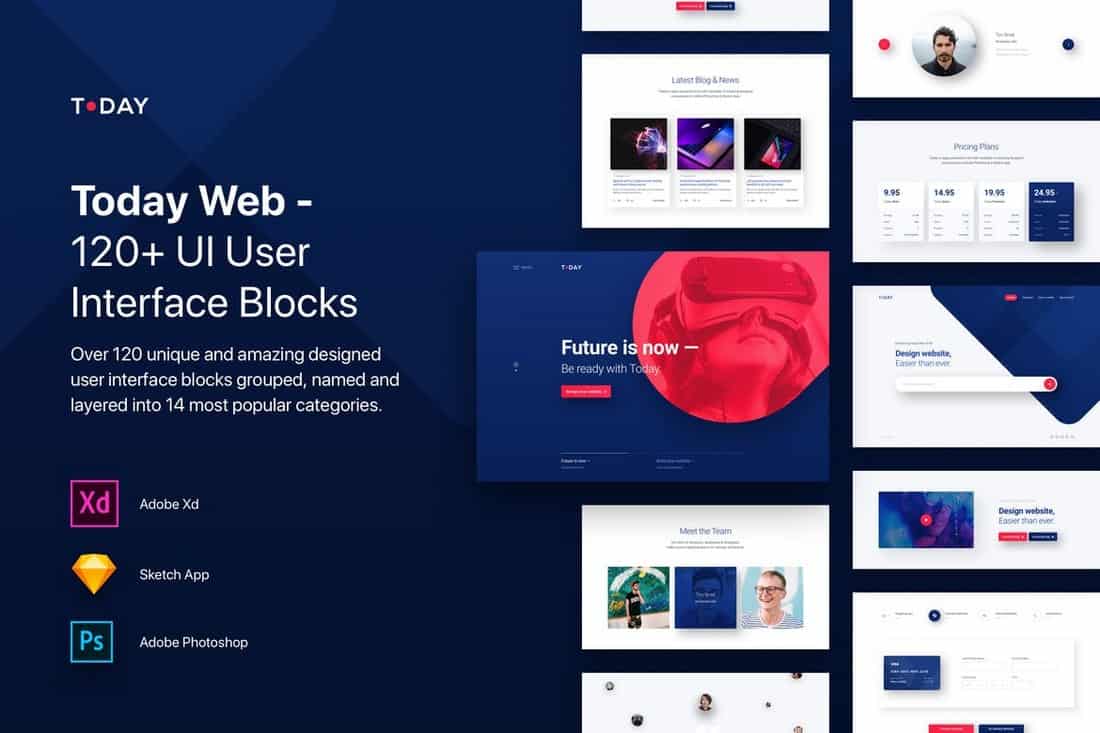 This bundle of Sketch templates includes more than 120 different content blocks you can use to design all kinds of websites and landing pages. All of the templates use the Bootstrap 12-column grid system and comes in 14 different categories.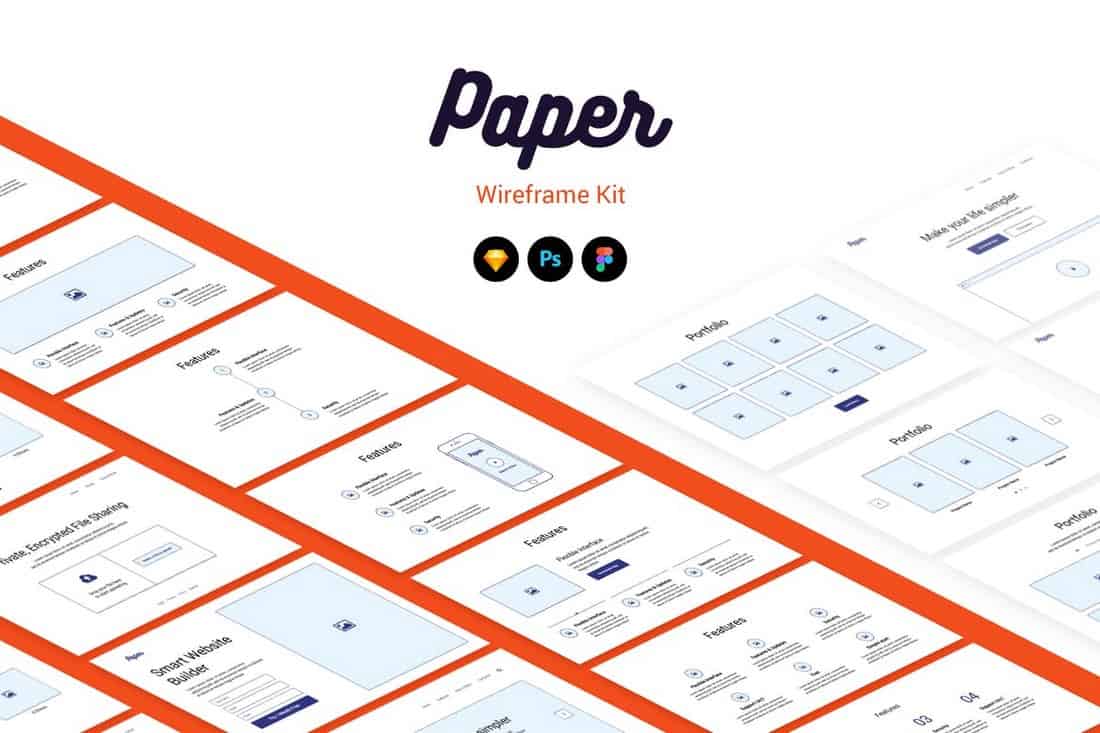 If you're a web or a UX designer who uses Sketch to do wireframing work, this collection of templates will come in handy. It includes wireframe blocks in 12 categories featuring various styles of designs.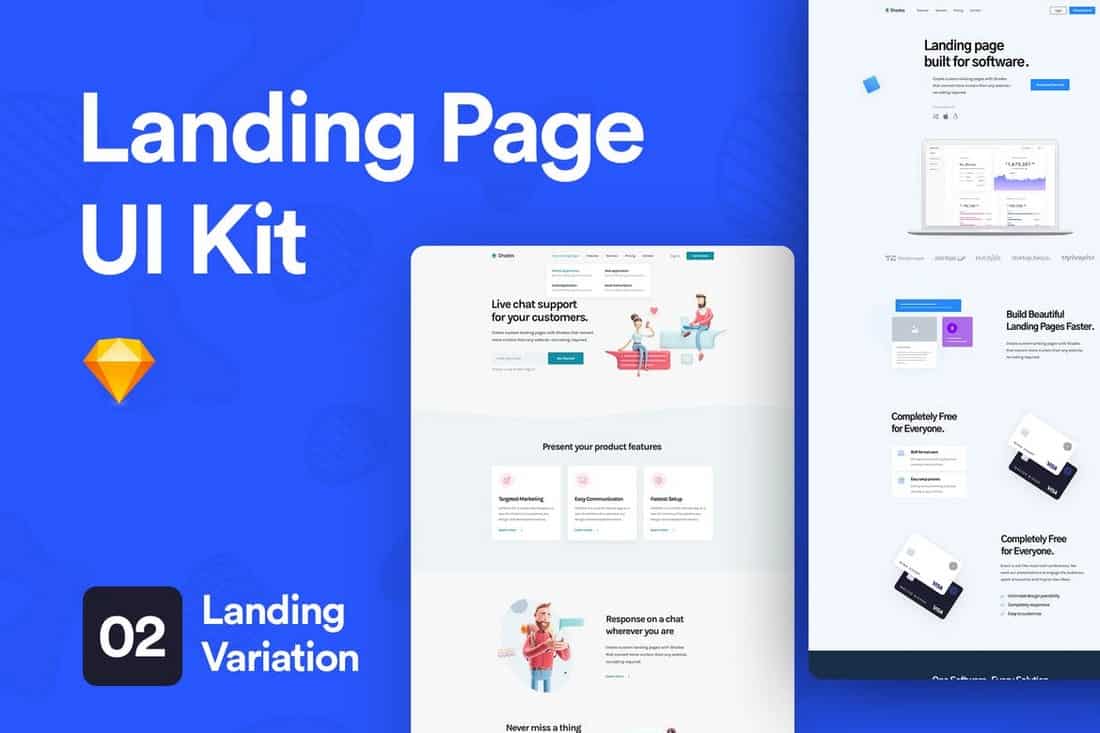 Another beautiful landing page user interface kit for Sketch. This kit includes 2 stylish landing page designs featuring an easily customizable design made with Bootstrap 4 grid layout.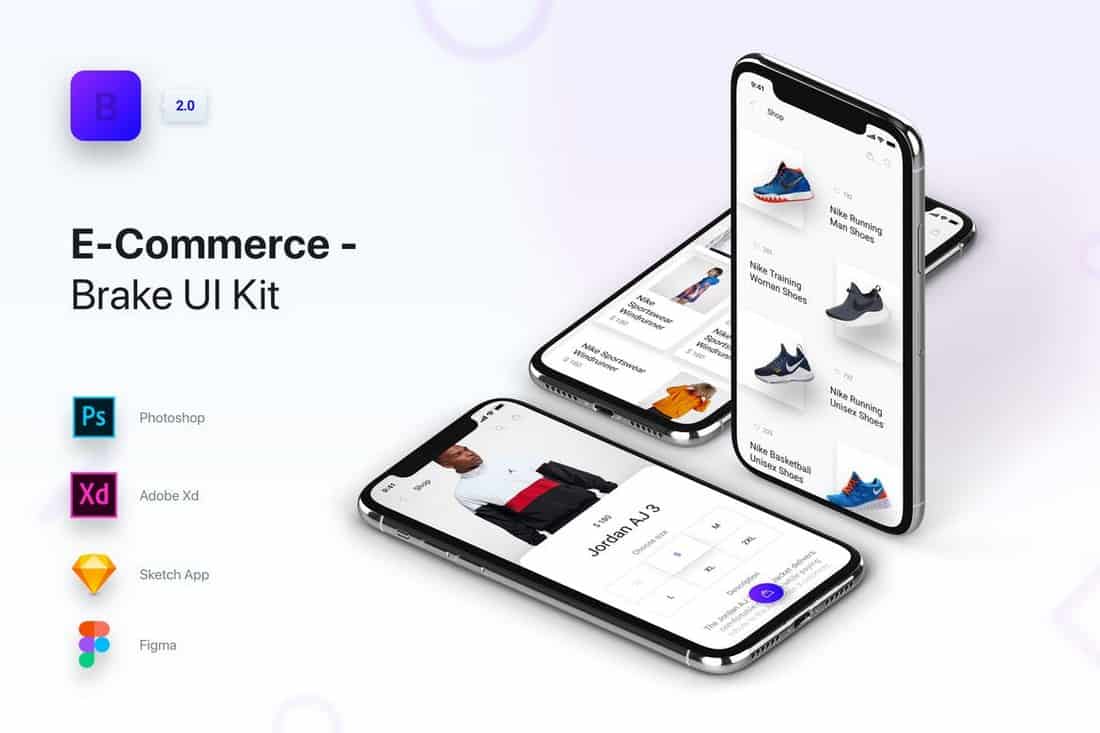 This is a mobile user interface kit you can use to design apps for eCommerce stores and online shops. The pack includes 10 different online store templates featuring more than 120 screen designs. The templates are available in Photoshop, Figma, and Adobe XD as well.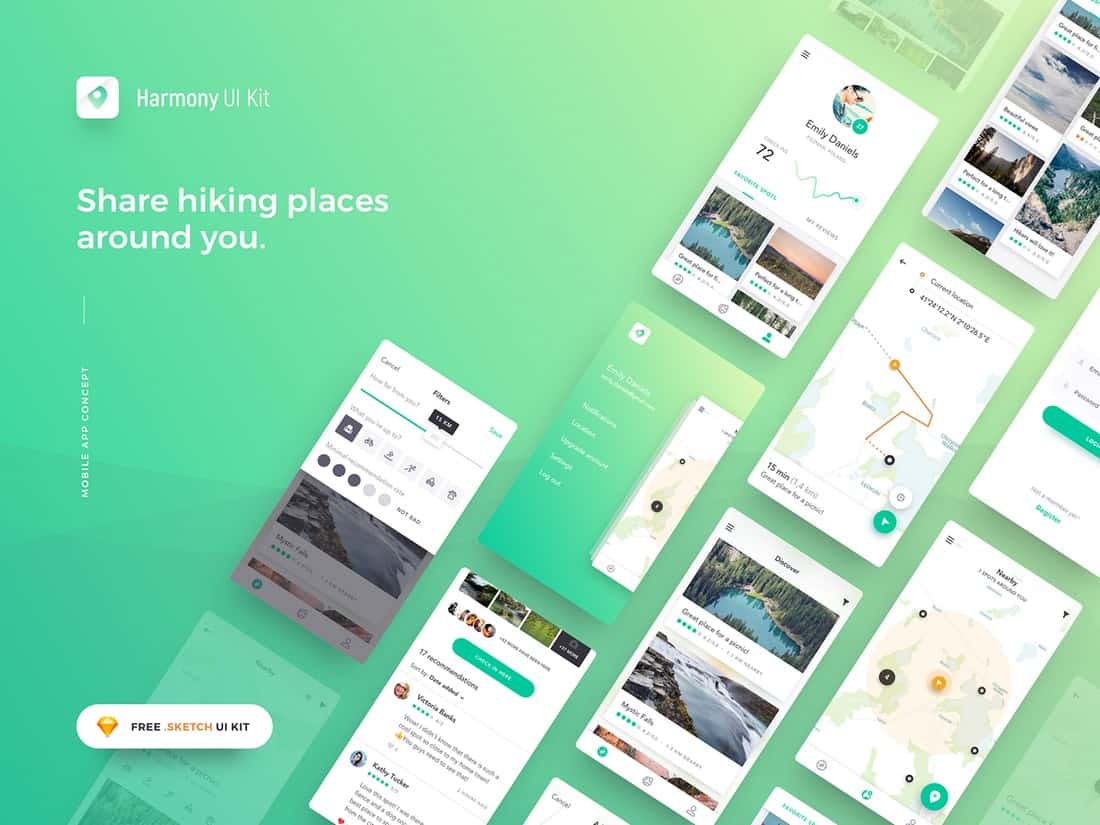 A creative free UI kit you can use in Sketch to design hiking-related apps and interfaces. The template includes multiple screen designs with easily editable layouts.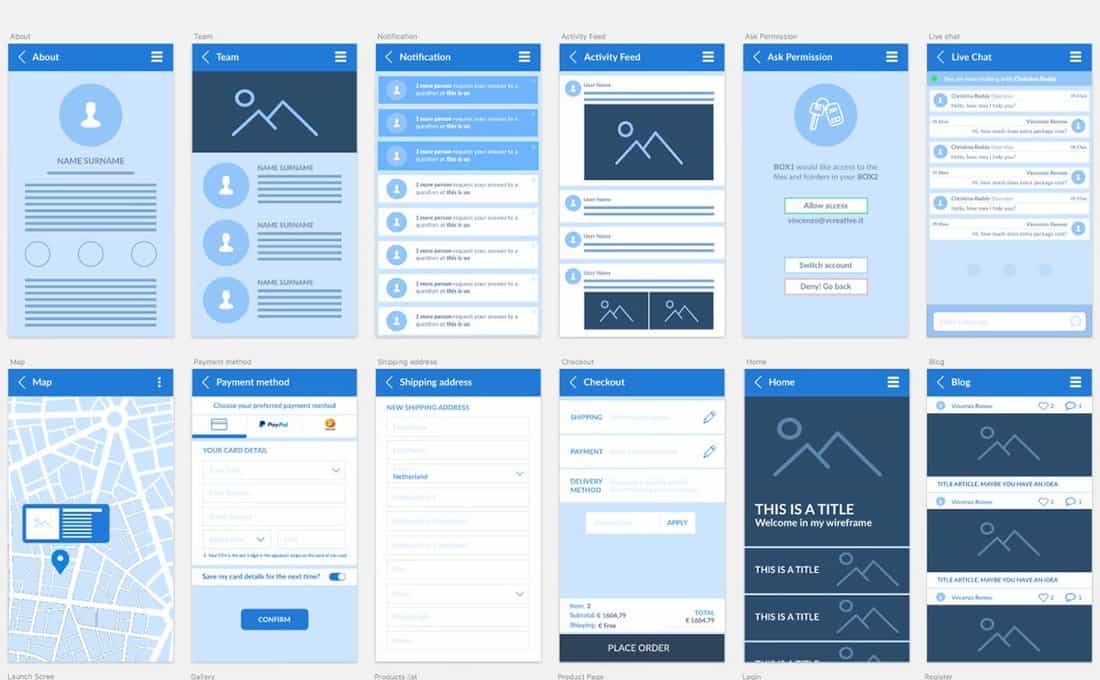 This creative free mobile wireframing kit comes with a large collection of screen designs. It includes layouts for notification screens, activity feeds, live chat, and much more.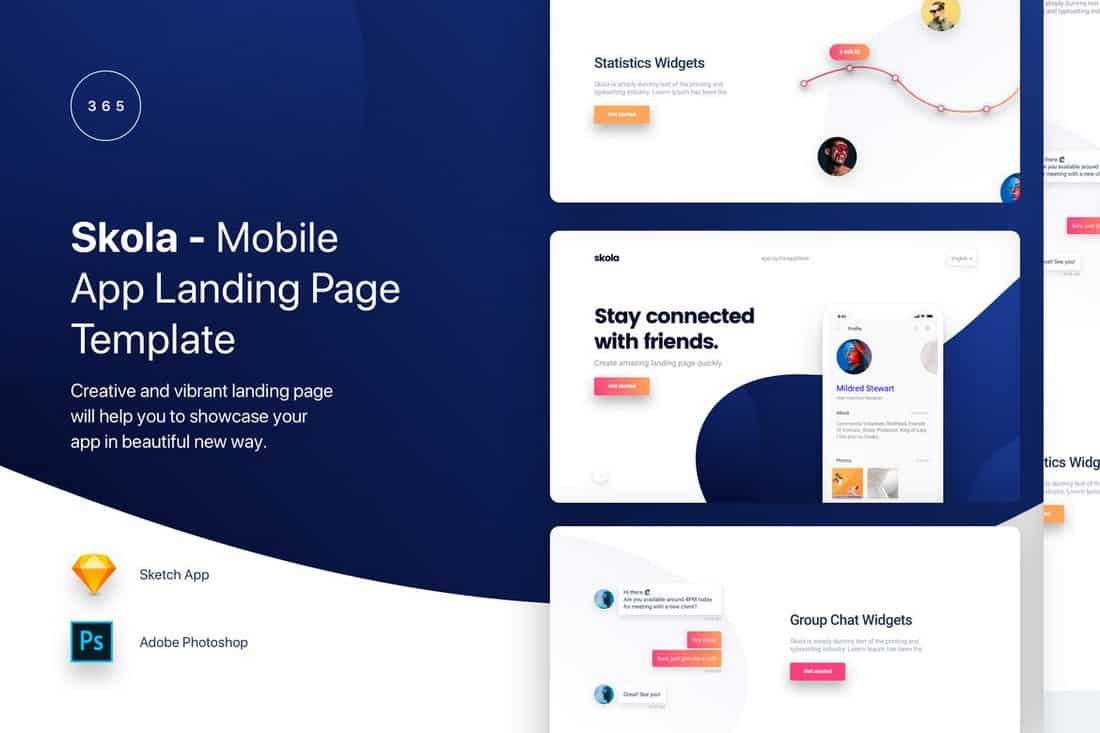 Skola is a creative app landing page template that features a modern design. The template includes multiple sections you can easily customize using either Sketch or Photoshop. It comes with a free iPhone X mockup as well.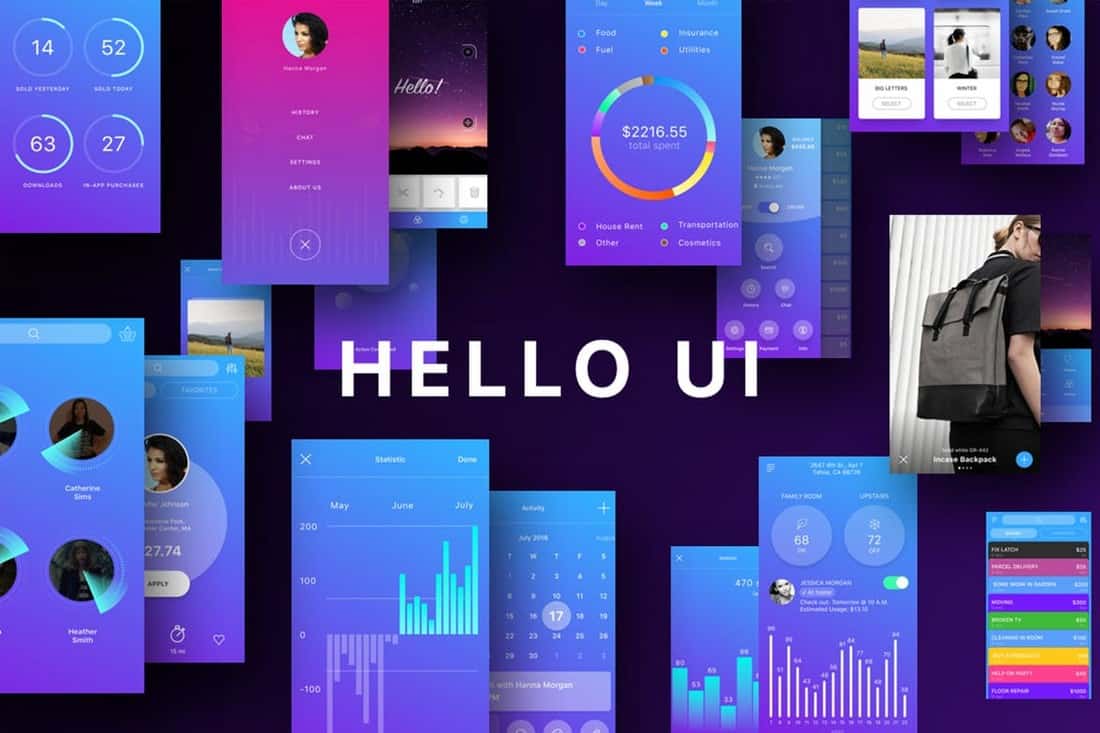 This is a massive bundle of Sketch templates and elements every user interface designer must have. It comes with 160 different mobile user interface templates featuring over 700 unique UI elements.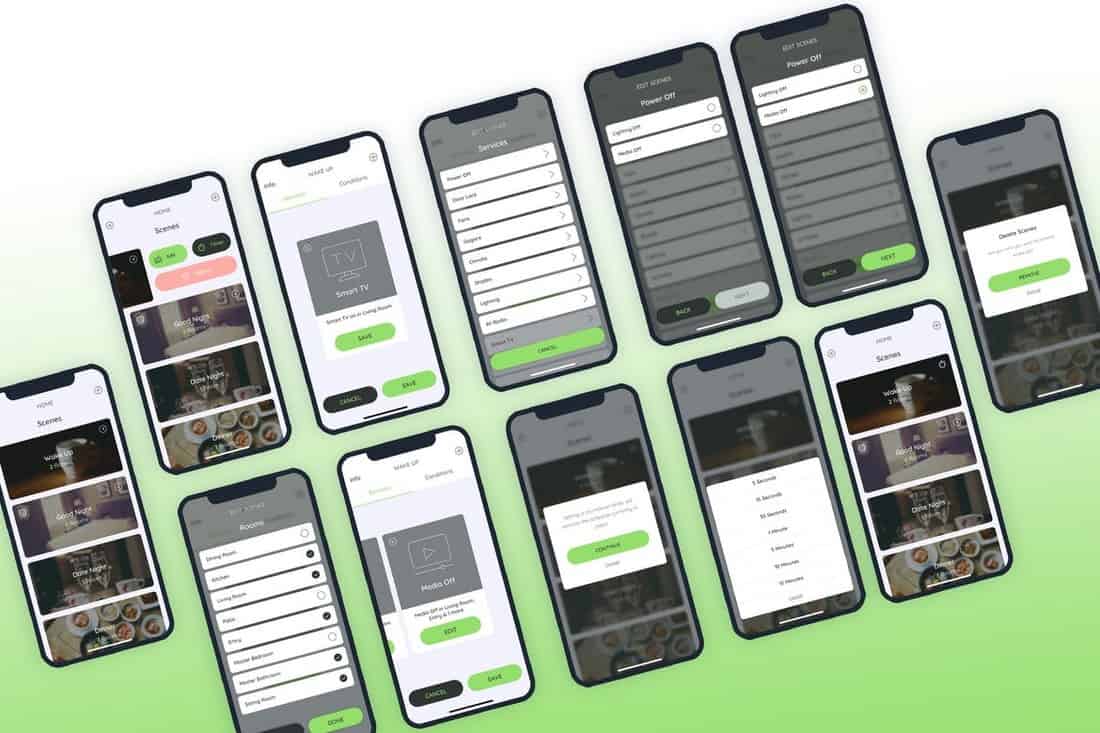 Just as the name suggests, this pack of Sketch templates comes with a set of unique mobile user interface designs for crafting different types of mobile apps. It includes 25 unique app screen designs.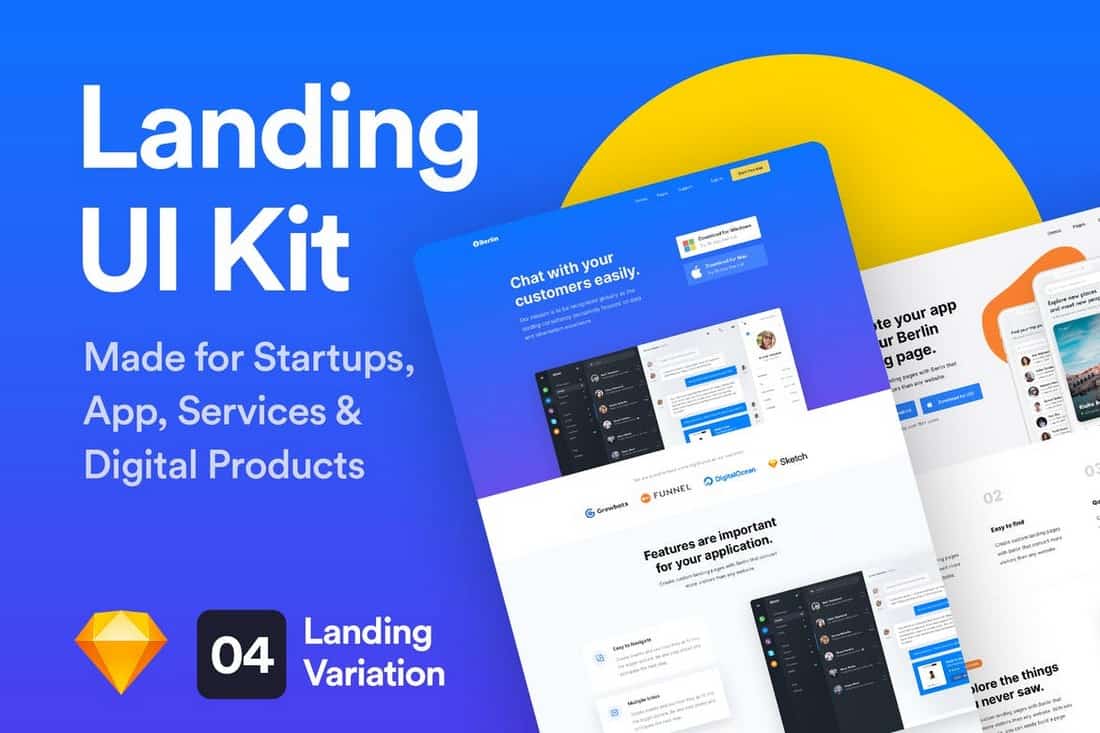 Berlin is a creative landing page UI kit for Sketch that comes with 4 unique landing page designs. These templates are ideal for modern startup websites, app landing pages, and SaaS websites. The templates are designed using the Bootstrap 4 grid layout.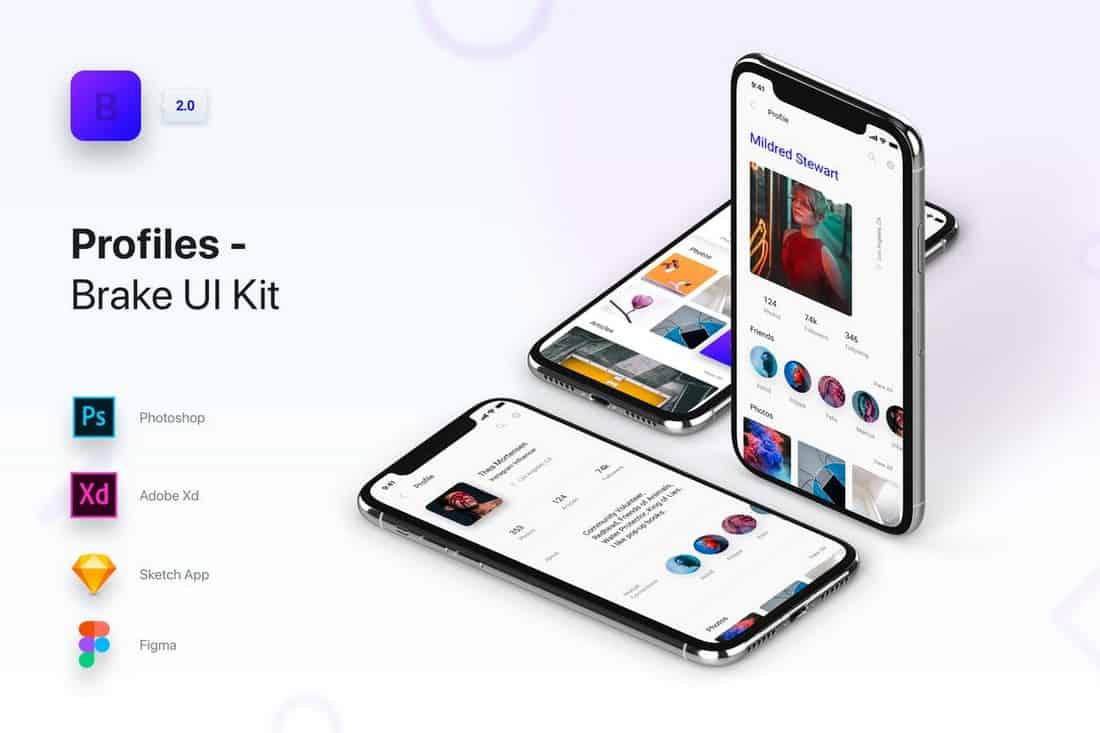 Another high-quality mobile user interface kit featuring designs for crafting user profiles for different types of apps. This pack comes with 10 different user profile templates with fully scalable vector shapes and designs.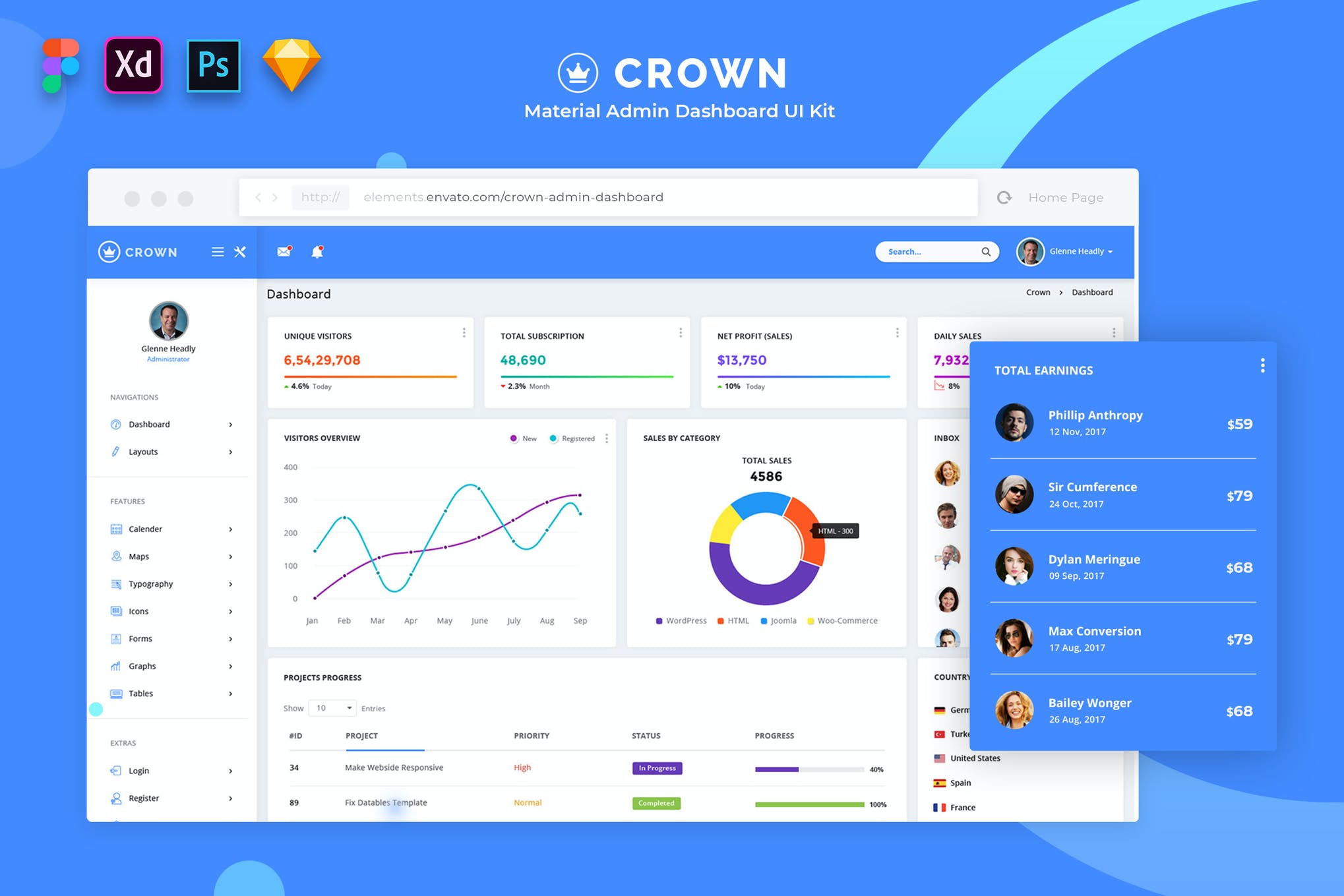 Crown is a Material design Dashboard Template specially designed for all types of admin management. It contains 40 files with well-organized and vector layers in PSD, Sketch, Adobe XD and Figma.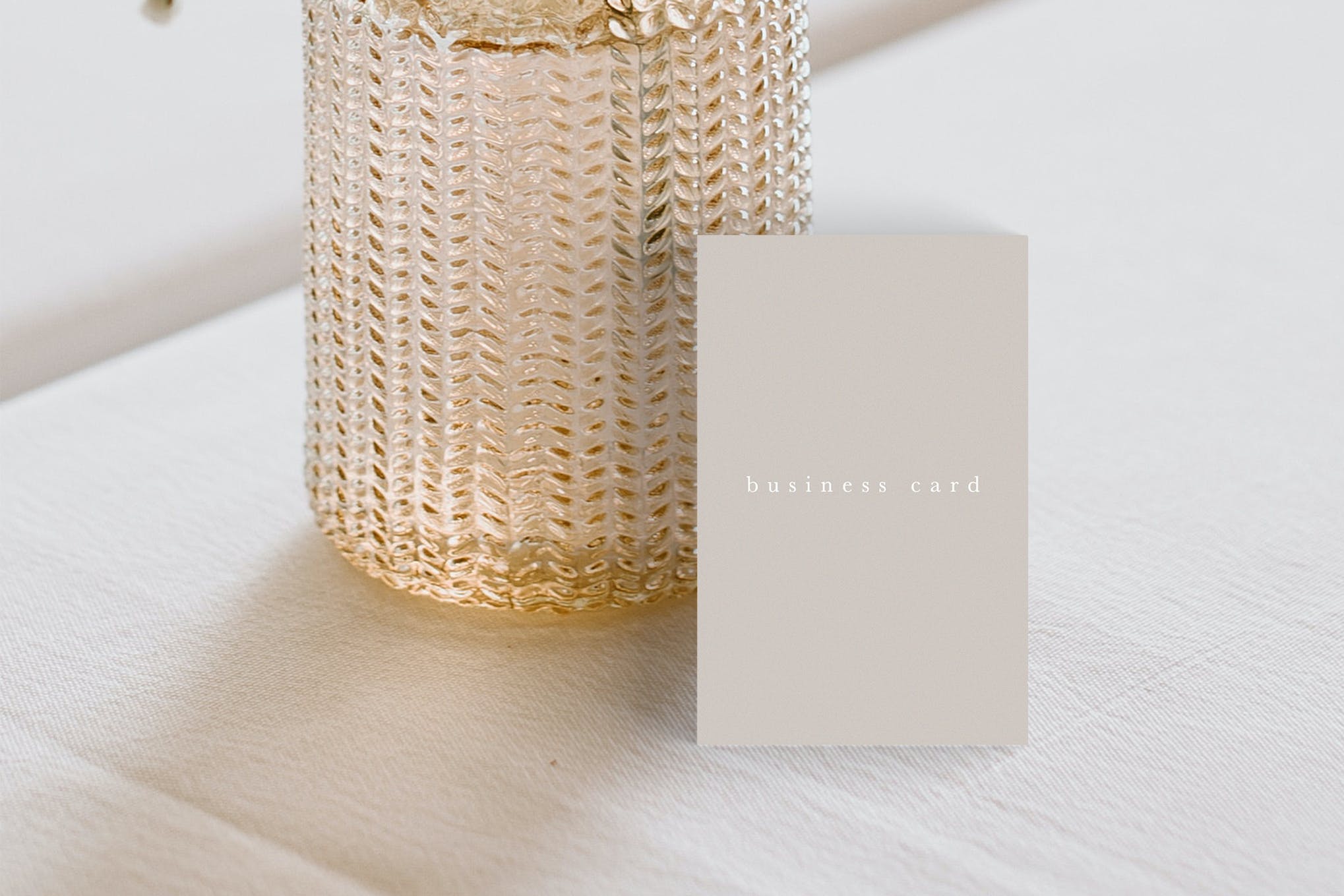 Here we have a high-resolution business card mockup for displaying your designs. The mockup has accurate lighting and calibrated shadows to give your designs a high-quality finish attracting more attention to your work and increase sales in your online store.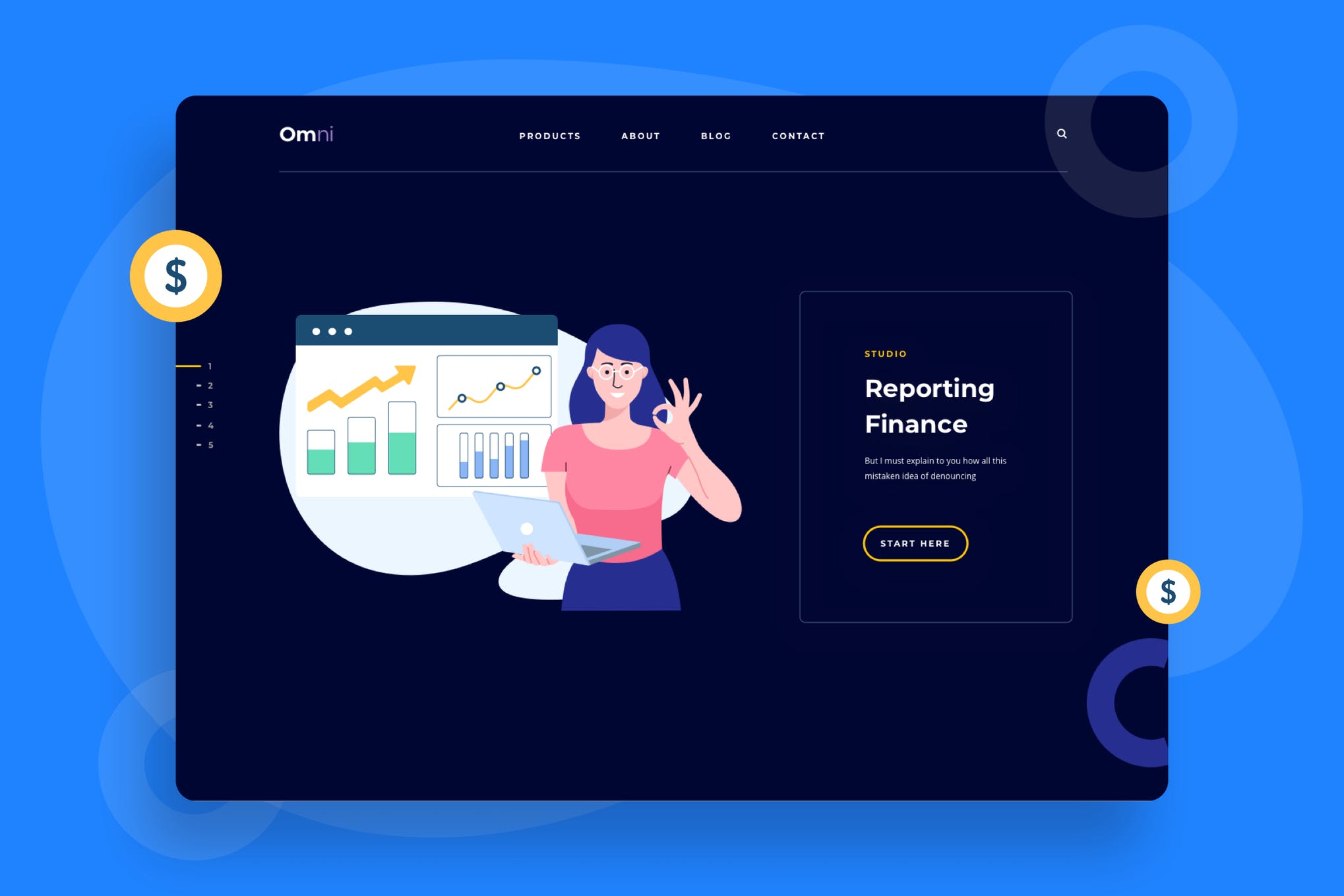 Suitable for your app design needs, this template is easy, simple and editable with Sketch or Adobe Illustrator. You can use these illustrations for websites, landing pages, or mobile apps. Suitable for all your design needs, all elements are customizable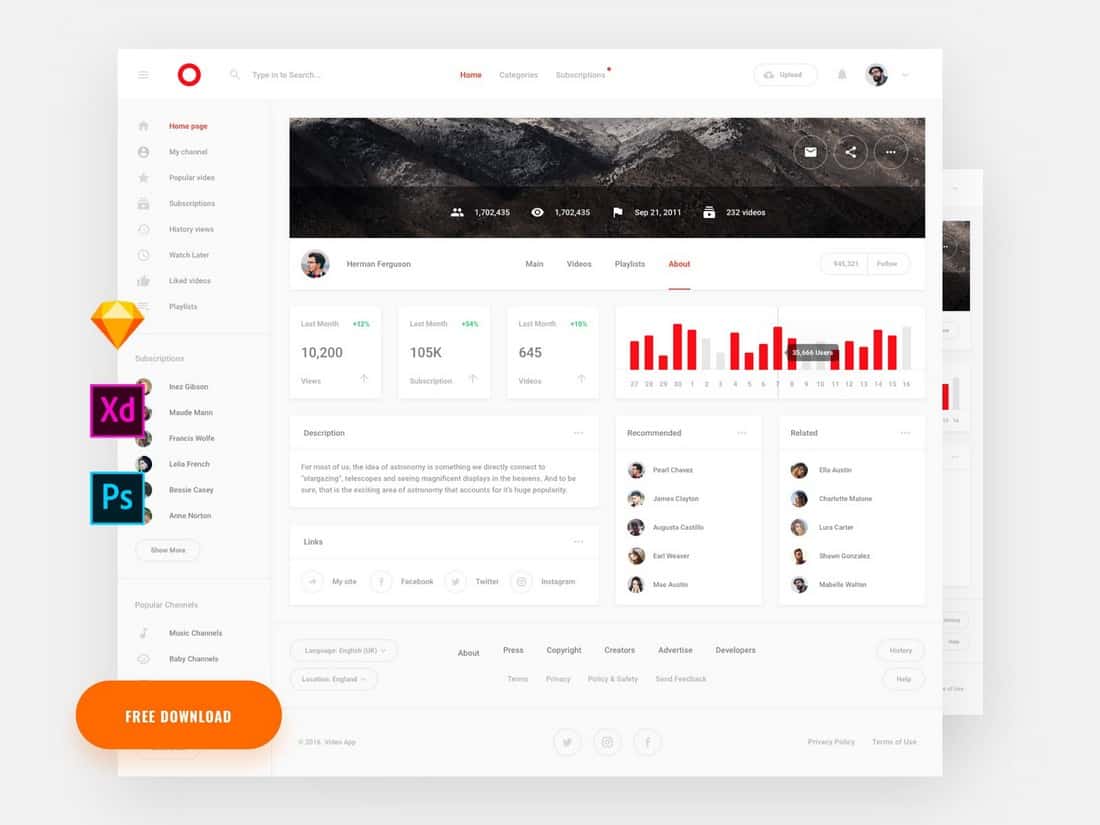 A free Sketch template featuring a modern admin dashboard. This template includes lots of elements you can use to design statistics and report dashboards for various types of apps.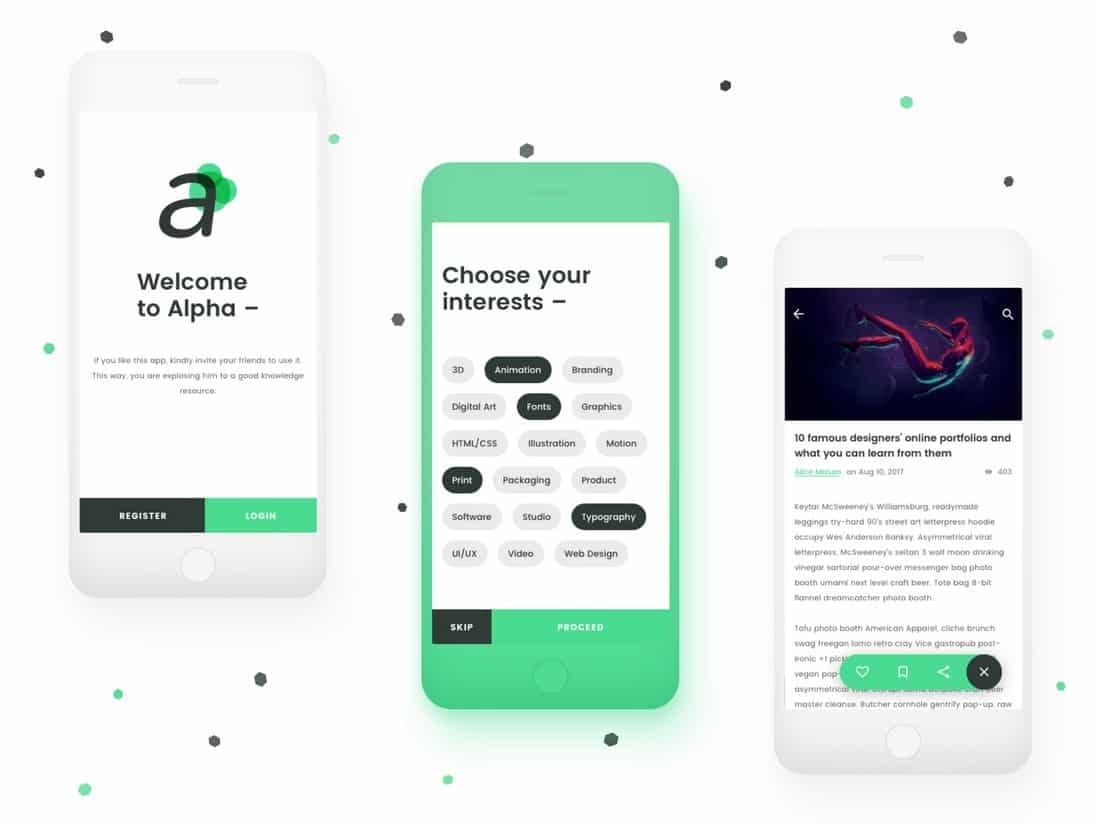 This is a collection of unique user interface templates you can use to design blog and magazine apps. It comes with lots of beautiful screens, including app login and registration screen templates.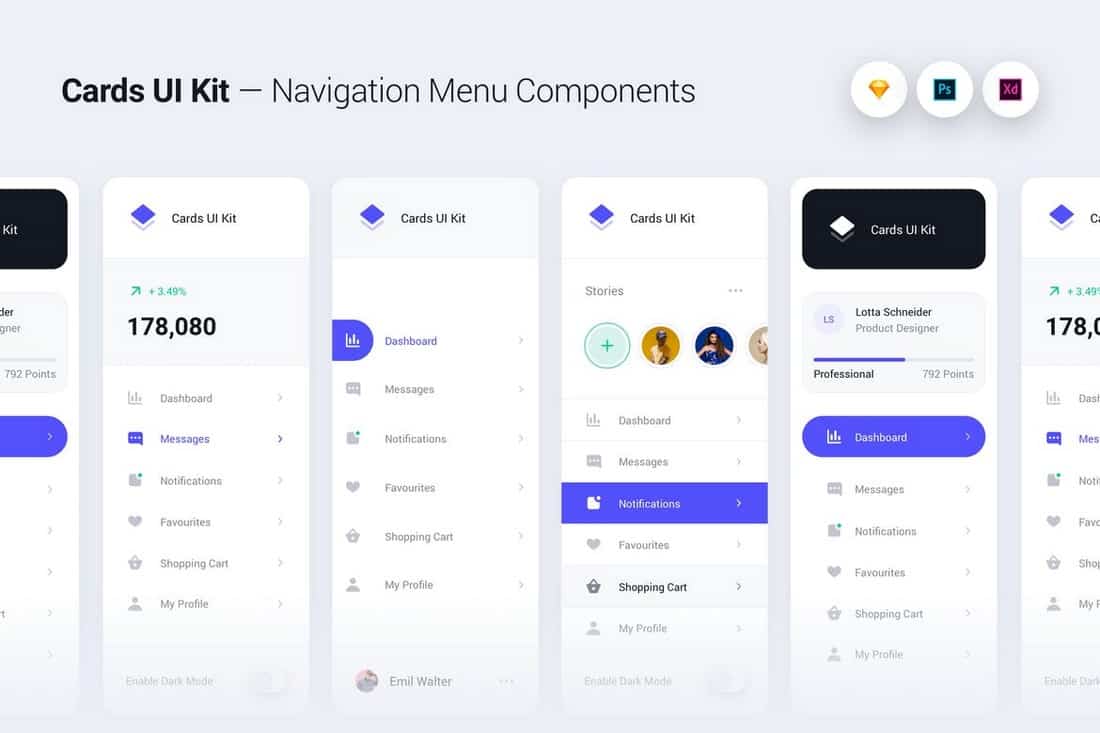 A collection of beautiful and modern components and widgets you can use to design stylish user interfaces and web layouts. This pack includes lots of customizable and scalable vector elements in multiple file formats.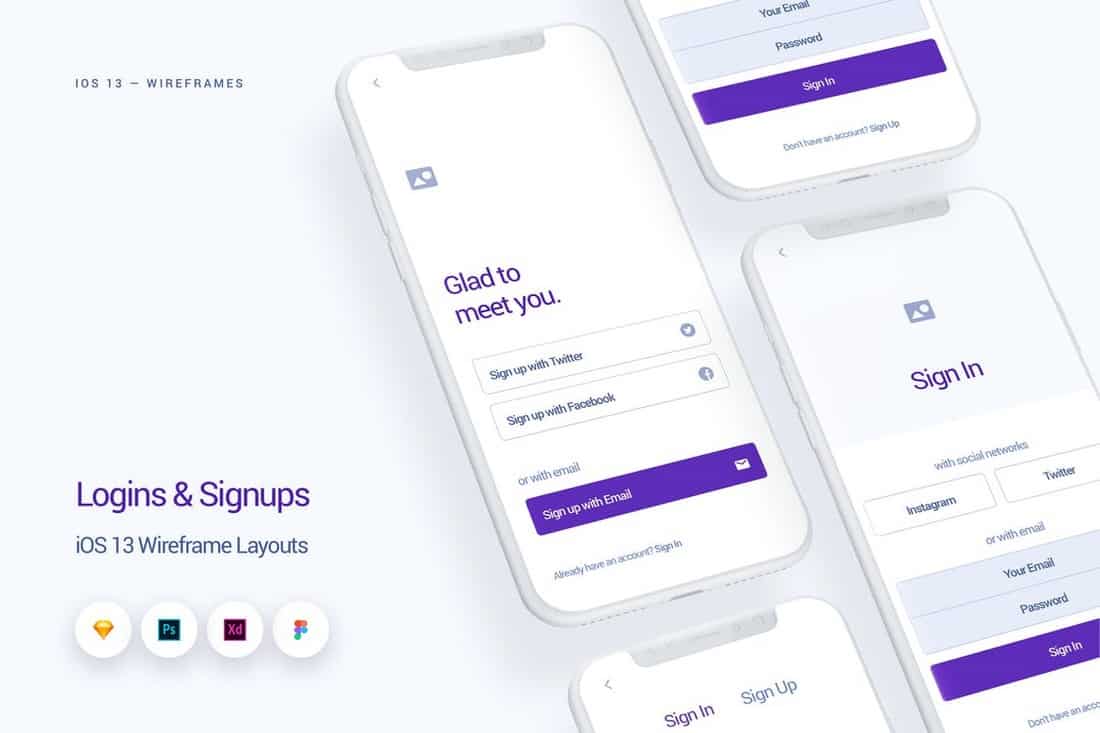 Design unique login and signup screens for the latest iPhone models using this creative wireframing kit. It comes with screens based on iOS 13 interface and includes templates compatible with Sketch, Photoshop, and Adobe XD.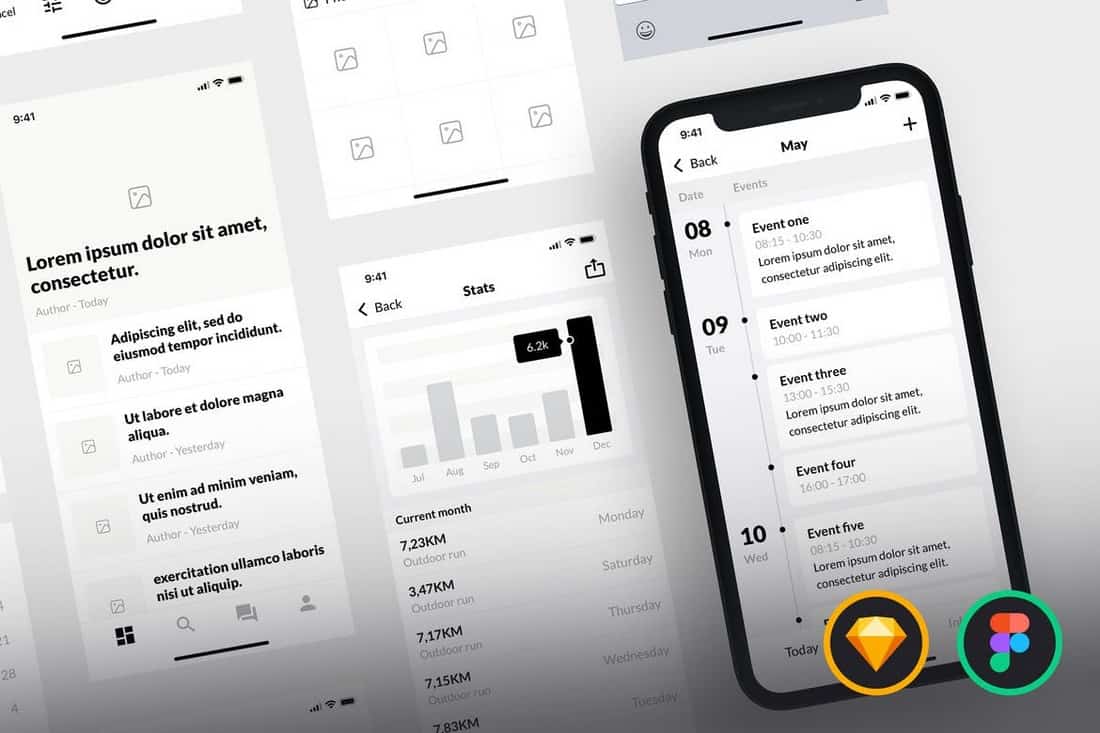 With this complete iPhone wireframing kit you'll be able to craft unique apps and user experiences for various projects. The bundle includes more than 90 different screens featuring an 8-point grid. The templates are available in Figma and Sketch versions.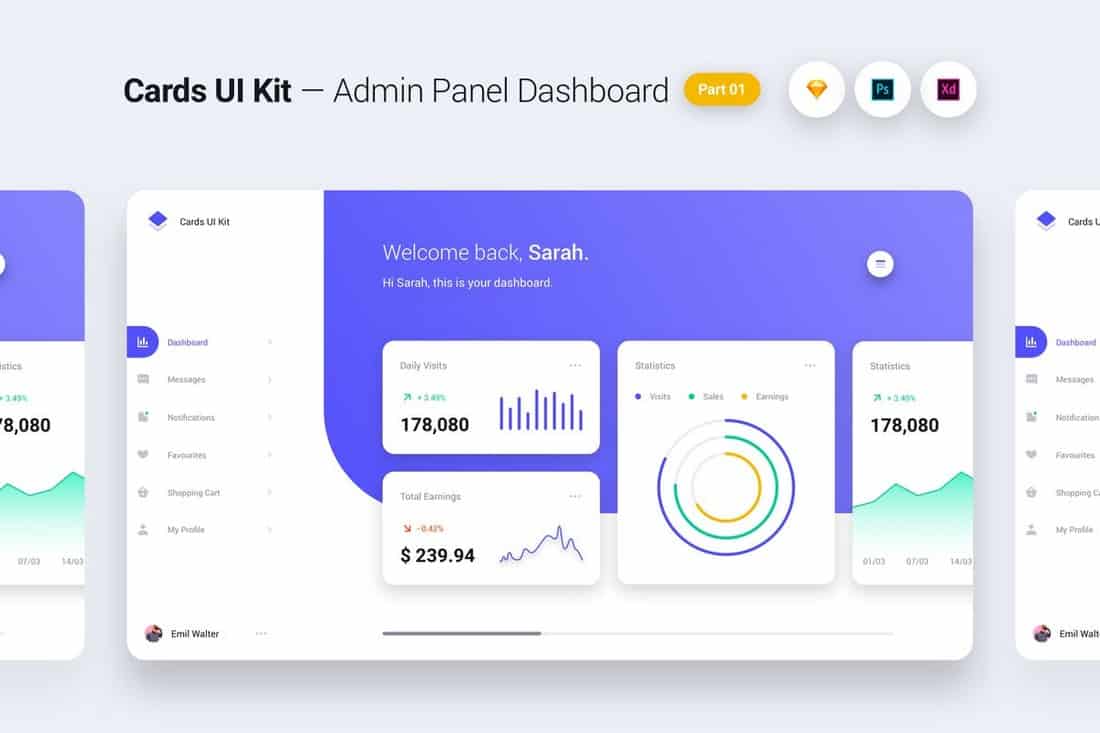 If you're working on designing an admin dashboard, this beautiful concept is a great place to start your search for inspiration. It comes with multiple screen designs built with Bootstrap 4 grid layout. And it also features the templates in Sketch, Photoshop, and Adobe XD versions.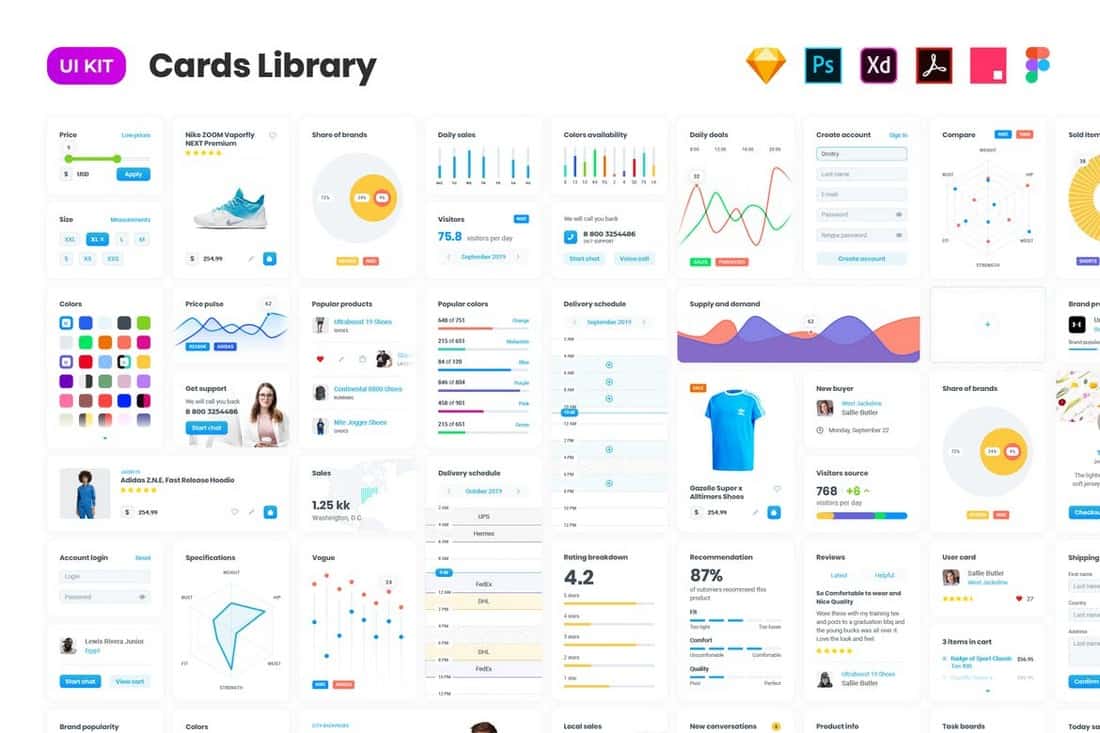 This is a large collection of user interface layouts featuring 75 unique card designs and 50 different widget designs. All of the templates in this pack are also available in Sketch, Photoshop, and Adobe XD formats as well.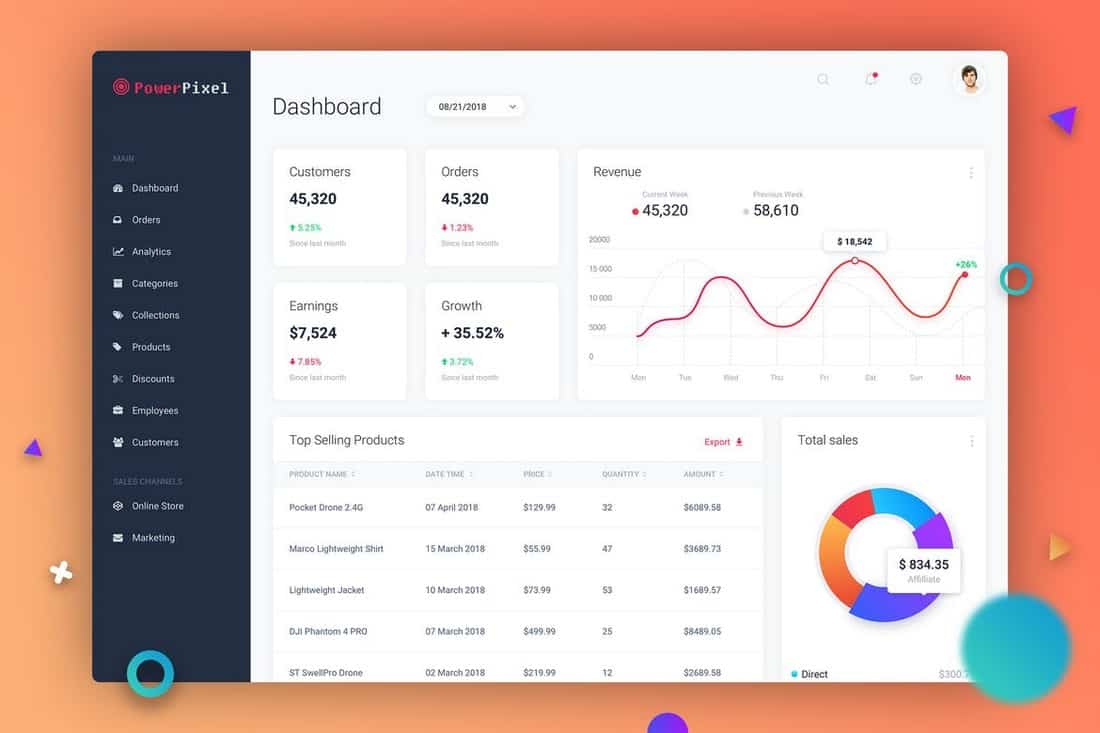 A beautiful and modern dashboard concept for your inspiration. Of course, all the elements are editable and you can customize the template to create your own designs as well. It comes in both light and dark color versions.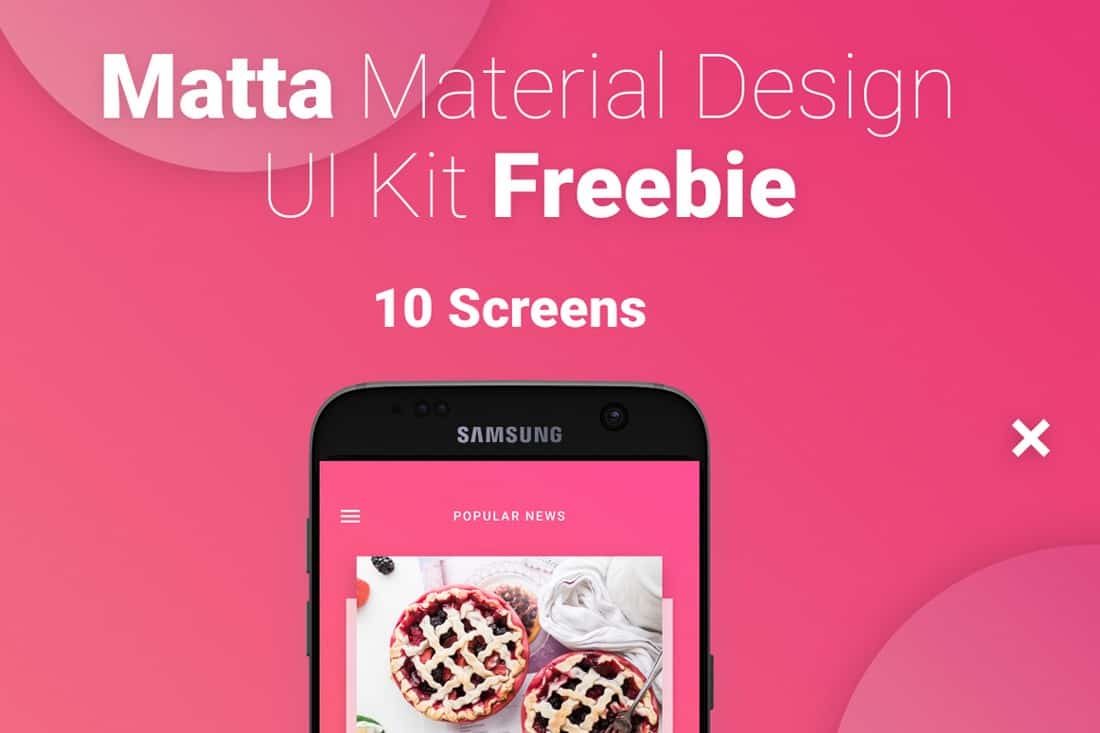 Matta is a creative free mobile user interface kit that comes with 10 different screen designs for free of charge. It also includes lots of editable vector elements as well. The templates are most suitable for making social media, news, and blogging apps.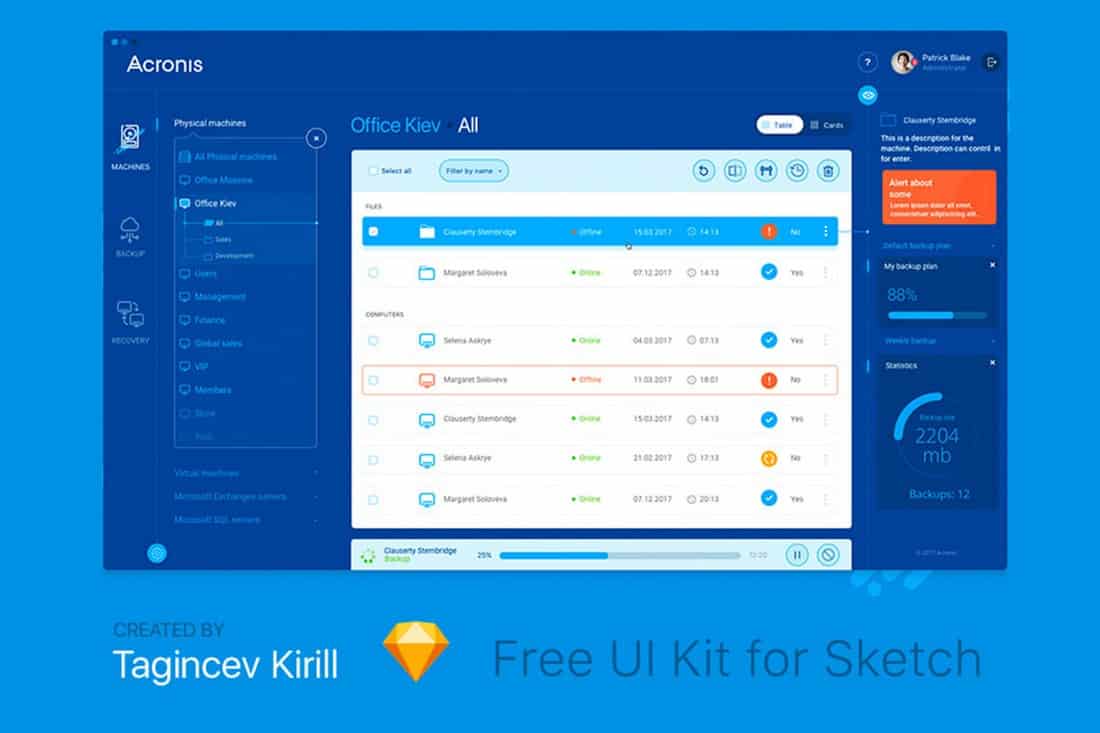 This free Sketch template features a modern admin dashboard with a unique design. It's ideal for designing a dashboard for cloud storage or backup service app.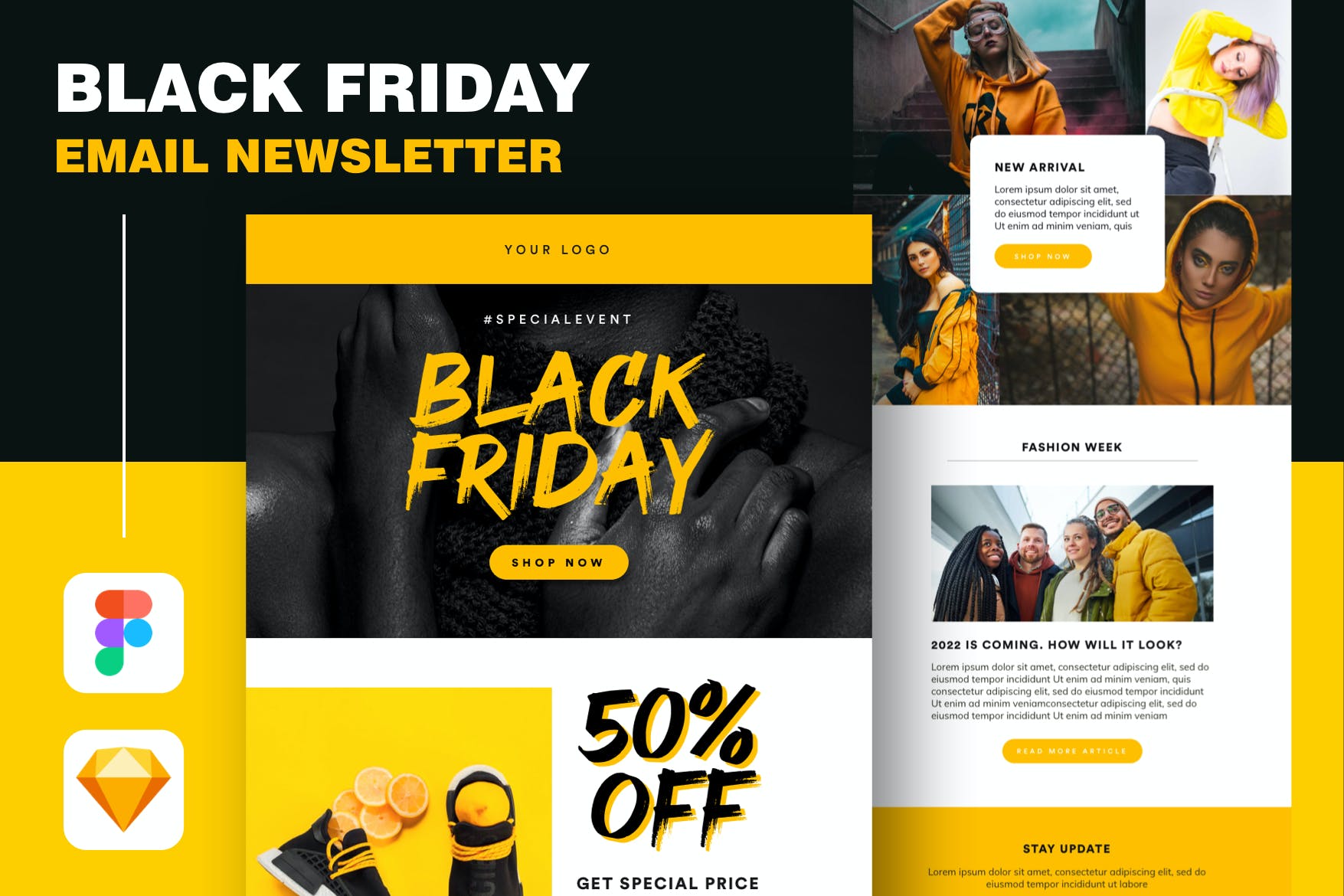 Yellow Fashion Email Newsletter is an email template for your product promotion needs. You can easily edit it because it is compatible with Figma and Sketch. This Email Newsletter Template can be used for a variety of purposes, such as Business, Brand, Ecommerce, Startup, Lookbook, Fashion, Agency, Corporate, Creative Agency, etc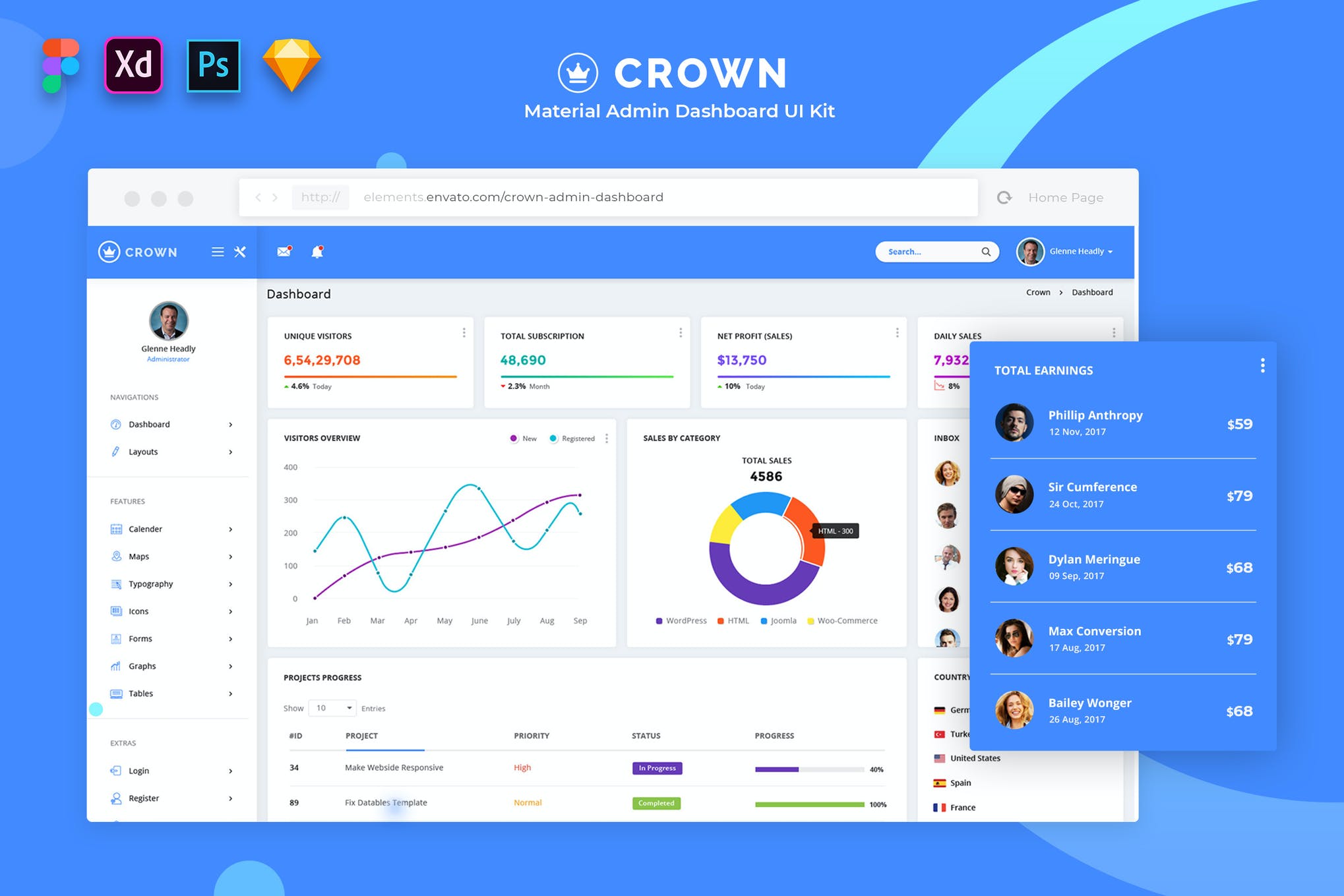 Crown is a Material design Dashboard Template especially designed for all type of admin management. It's contains 40 files with well-organized and vector layers in PSD, Sketch, Adobe XD and Figma.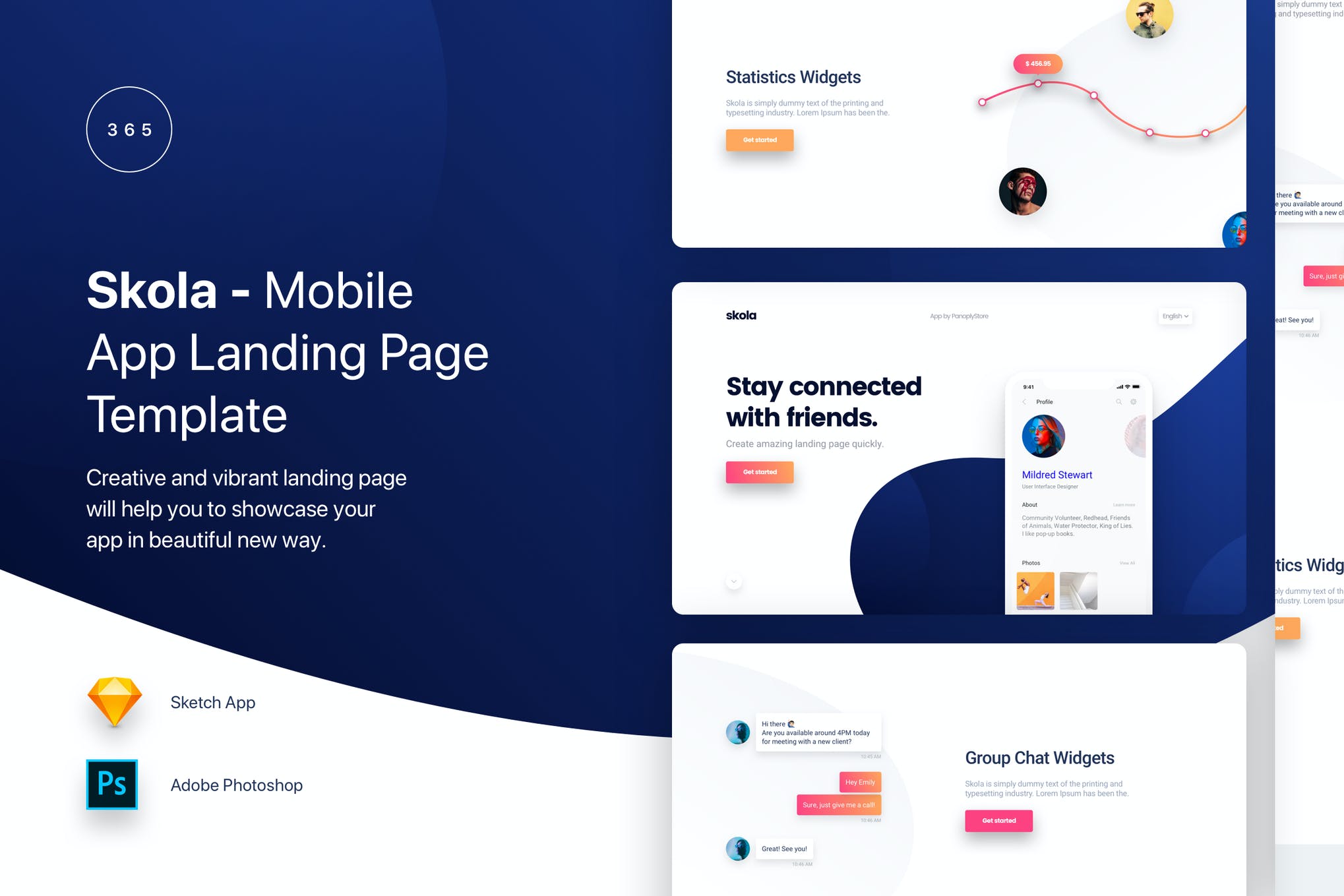 Skola is a beautifully designed landing page template that will help you to publish and showcase your iOS or Android mobile app. It's fully customizable, exceptionally easy to use and carefully layered and grouped in Sketch app & Adobe Photoshop.