20+ Best Sketch Resources (Free & Pro): Icons, Graphs, UI Kits + More
There's no such thing as too many design resources. As a designer, you can always have more templates and resources as they help speed up your workflow.
Today, we want to add a few more Sketch resources to your growing collection. We found some of the best Sketch UI kits, graphs, wireframe kits, and many other resources for all types of designers.
Whether you're looking for a mobile app UI kit for your next app design or an icon pack for a website design, this collection has them all.
Also, with the help of these Sketch resources, you'll be able to get your work done better and faster. There are both free and premium resources in this collection.
Get everything you need to supercharge your Sketch workflow. From just $16, get unlimited access to thousands of Sketch templates and add-ons, as well as Photoshop actions, Lightroom presets, templates, graphics, fonts and photos.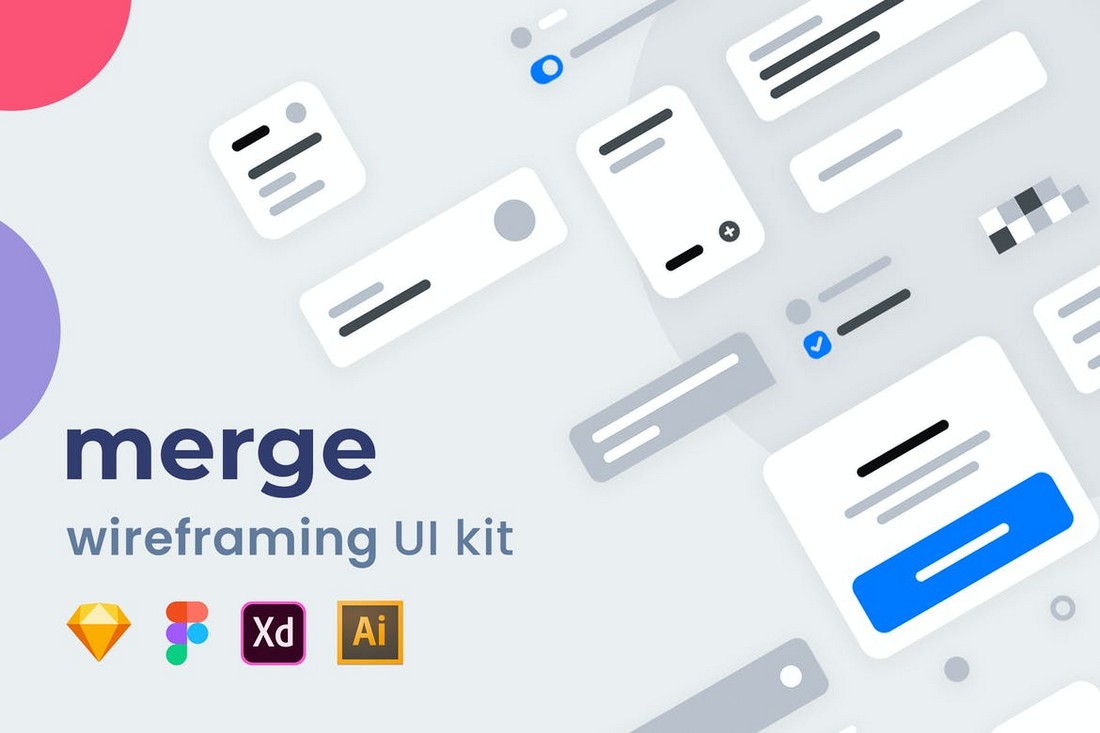 If you use Sketch for mobile and web UI design, a good wireframing kit is a must-have resource for you. This wireframing kit is perfect for all kinds of web and mobile UI design work as it comes with more than 180 different elements and components. It also includes 36 pre-made UI designs for you to experiment with.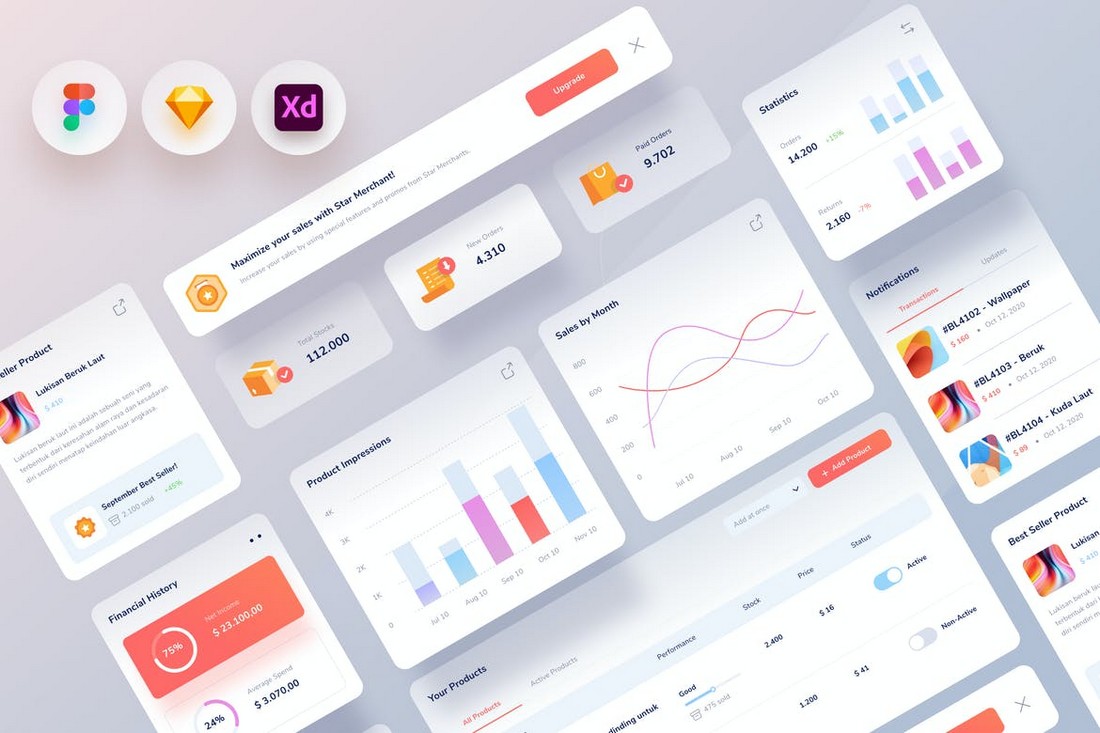 Designing a dashboard UI for an online store is not an easy task. There are so many different details and elements you need to be aware of. But, with this Sketch UI kit, you can get a head start in your dashboard design. It includes lots of components you need to design the perfect dashboard for an online shop.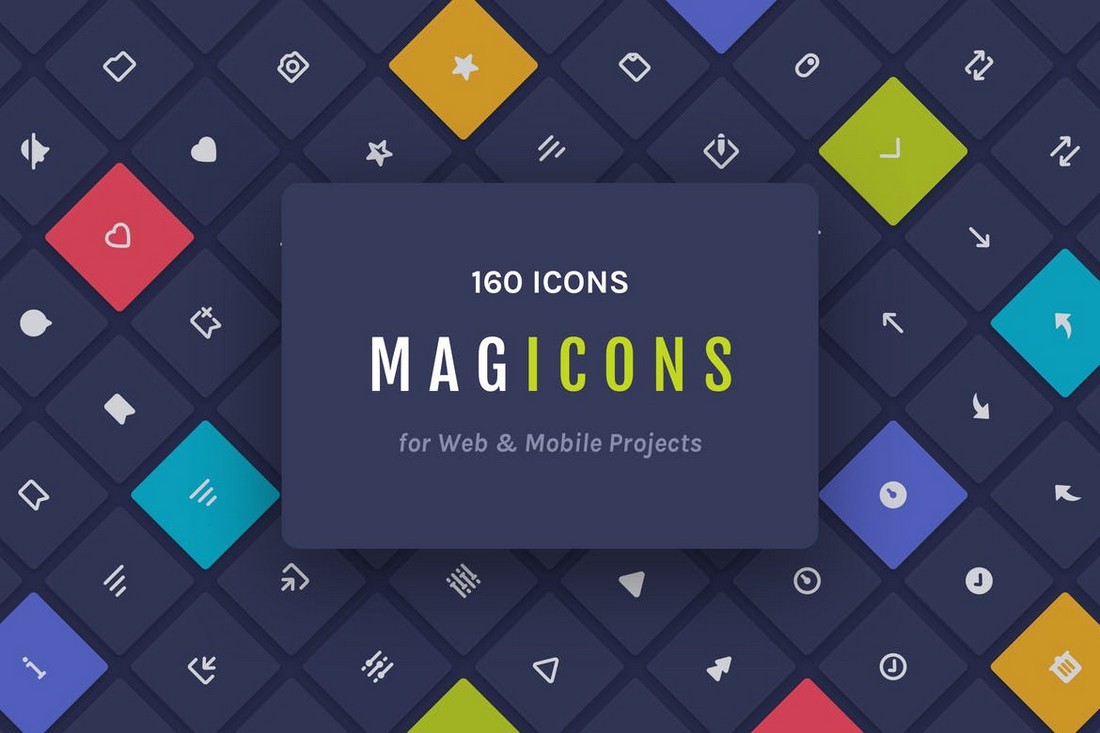 Whether you're designing a website or mobile app, icons are always a big part of your design. This icon pack features a complete set of icon designs that are perfect for both web and mobile UI designs. There are 160 icons included in this pack that comes in Sketch, PSD, EPS, and many other file formats.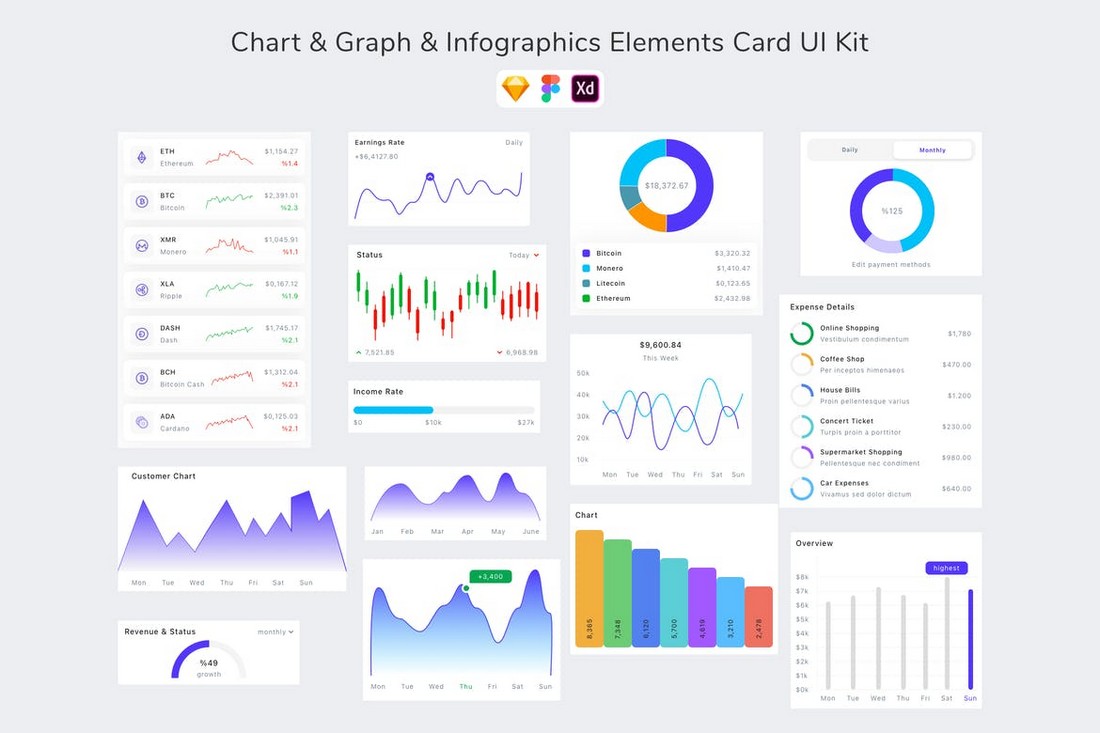 Want to add a cool graph or chart to your UI design to make them look more realistic? Then be sure to grab this bundle of Sketch resources. It includes many different types of charts, graphs, and infographics in Sketch, Adobe XD, and Figma file formats.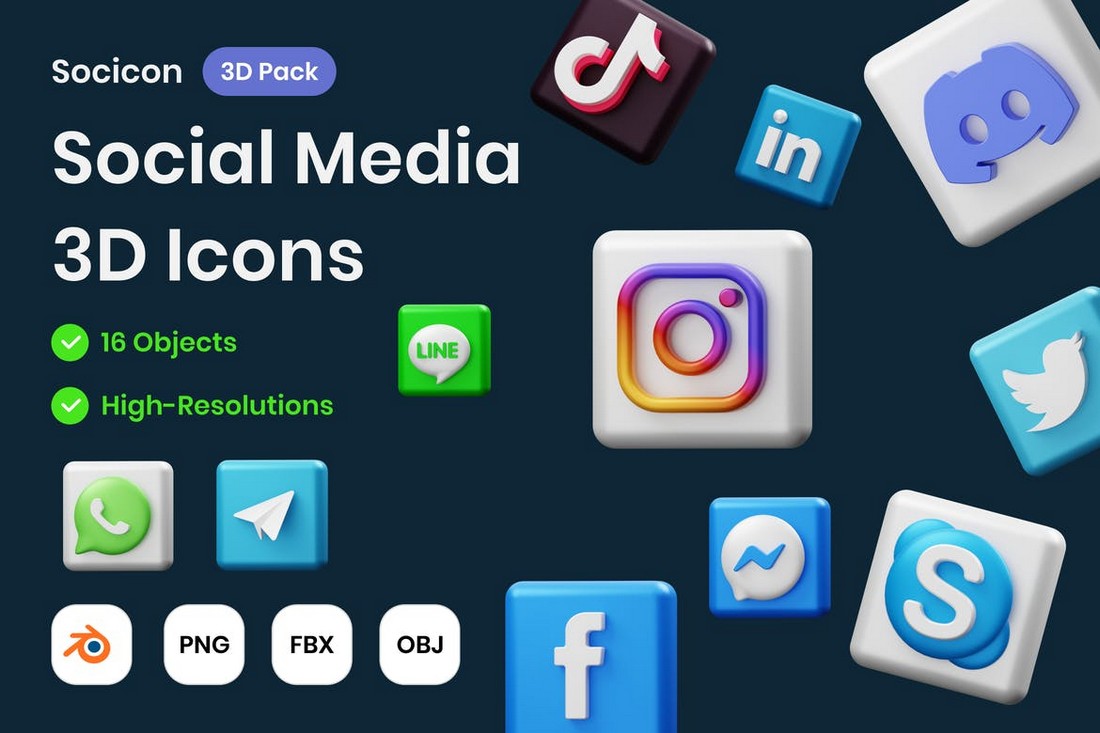 Finding a social media icon pack for Sketch is not that hard. But have you ever come across a set of 3D social media icons? Well, now you have. This icon pack features 16 unique social media icons in 3D illustrations. They are available in PNG format but if you use Blender, you can edit the source files to change colors and texture.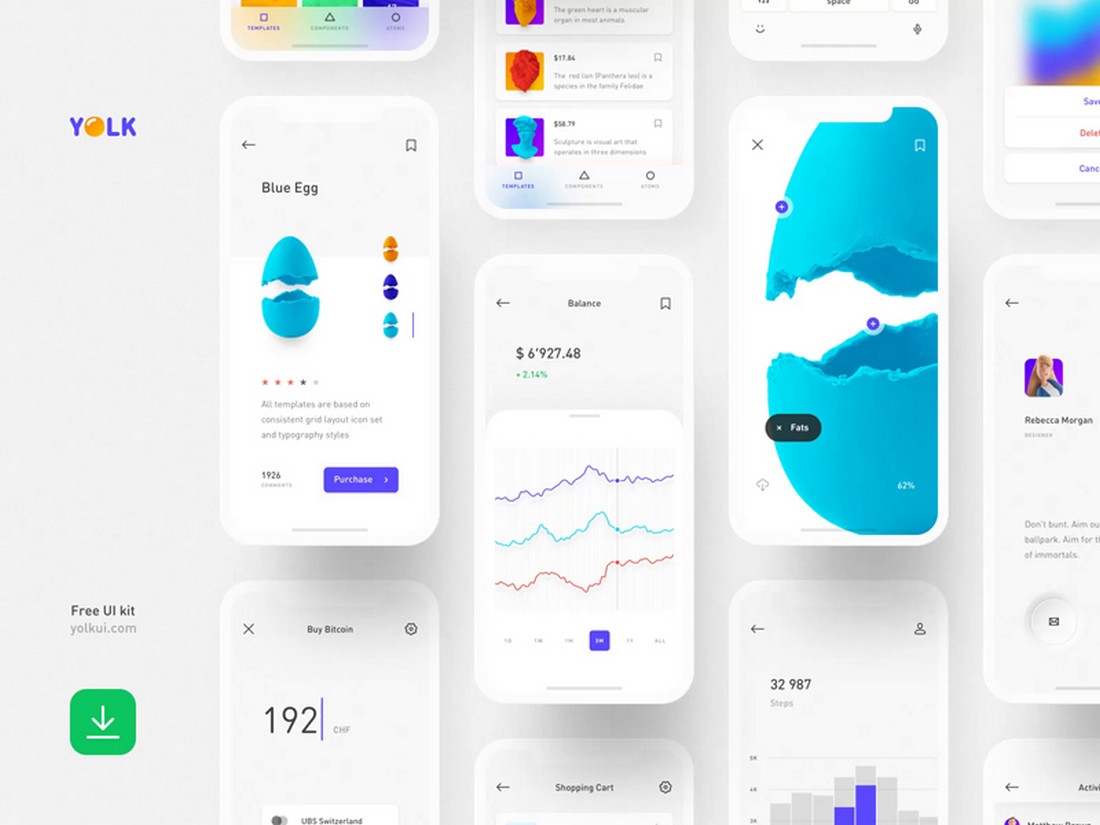 Yolk is an iOS UI kit for Sketch that features lots of beautiful mobile screens. You can use them to design your own mobile app UIs and layouts. There are multiple screen templates included in this bundle and it's free to download.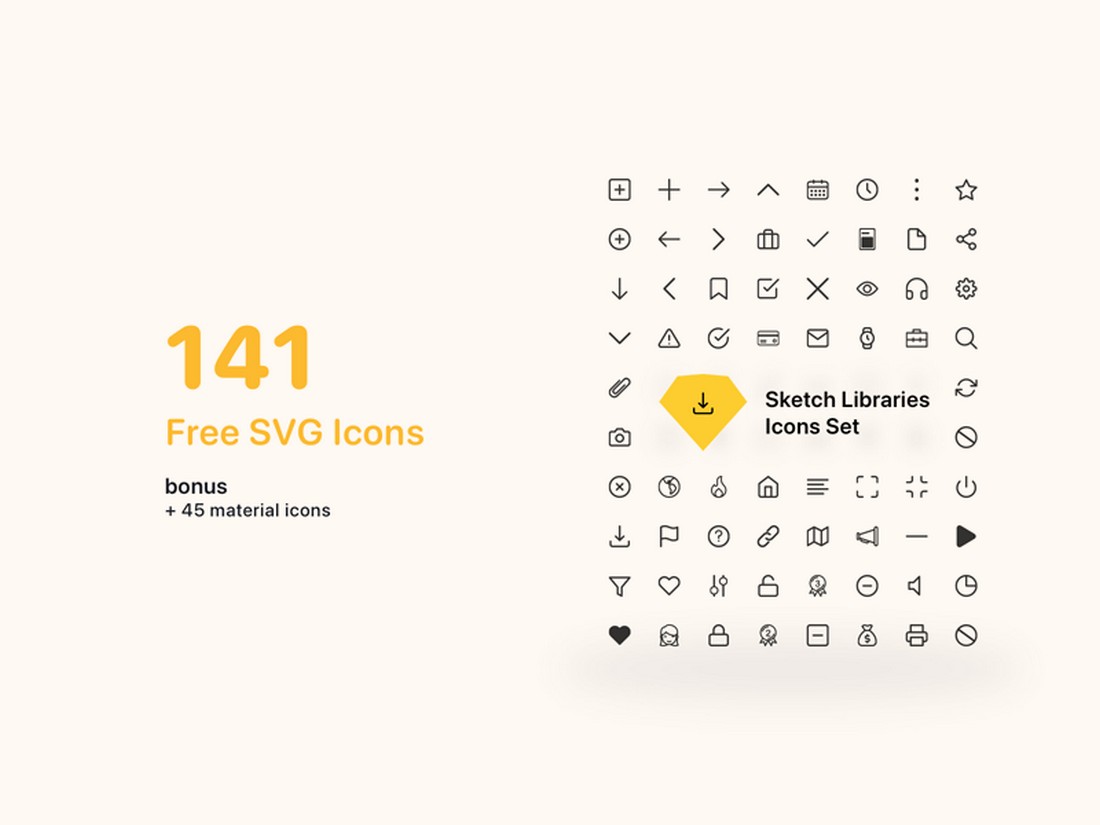 Looking for a bundle of free icons for Sketch? Then be sure to download this pack of SVG icons. It includes 114 icons in filled and outline designs. There's a bonus pack of 45 material design icons in there as well.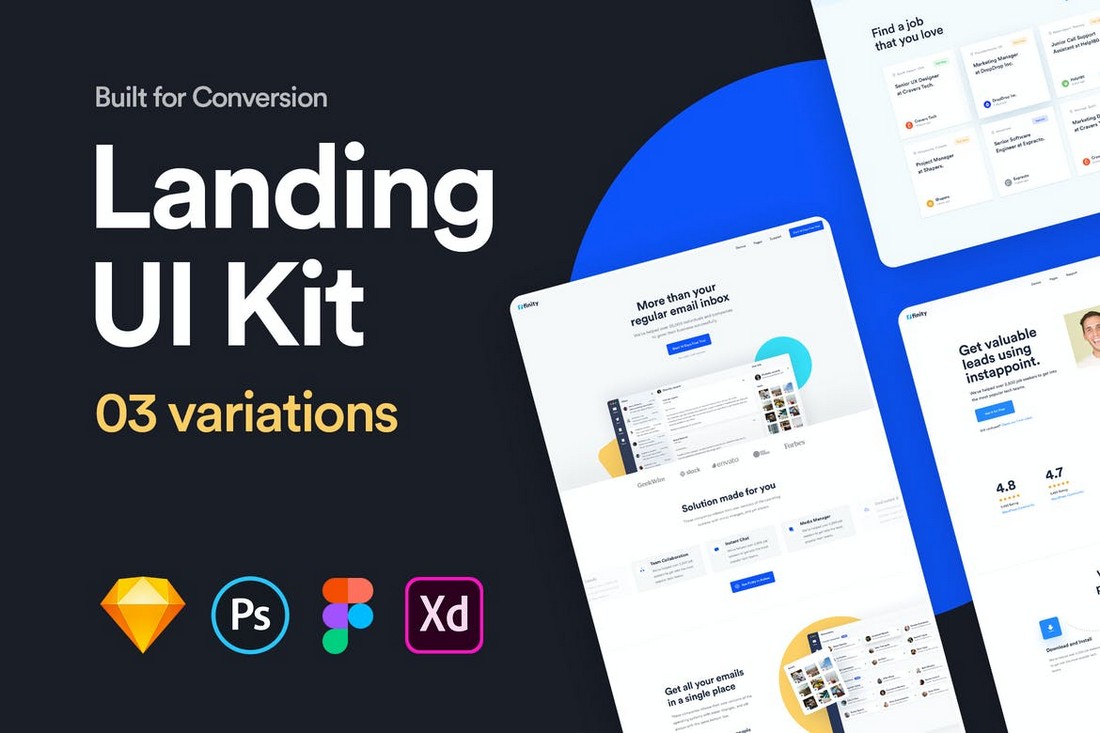 This Sketch resource is for web designers who use Sketch to craft impressive landing pages. This UI kit comes with 3 different landing page kits, including designs for a startup, software, and digital product. Each template kit is customizable so you can experiment with different compositions to create unique designs.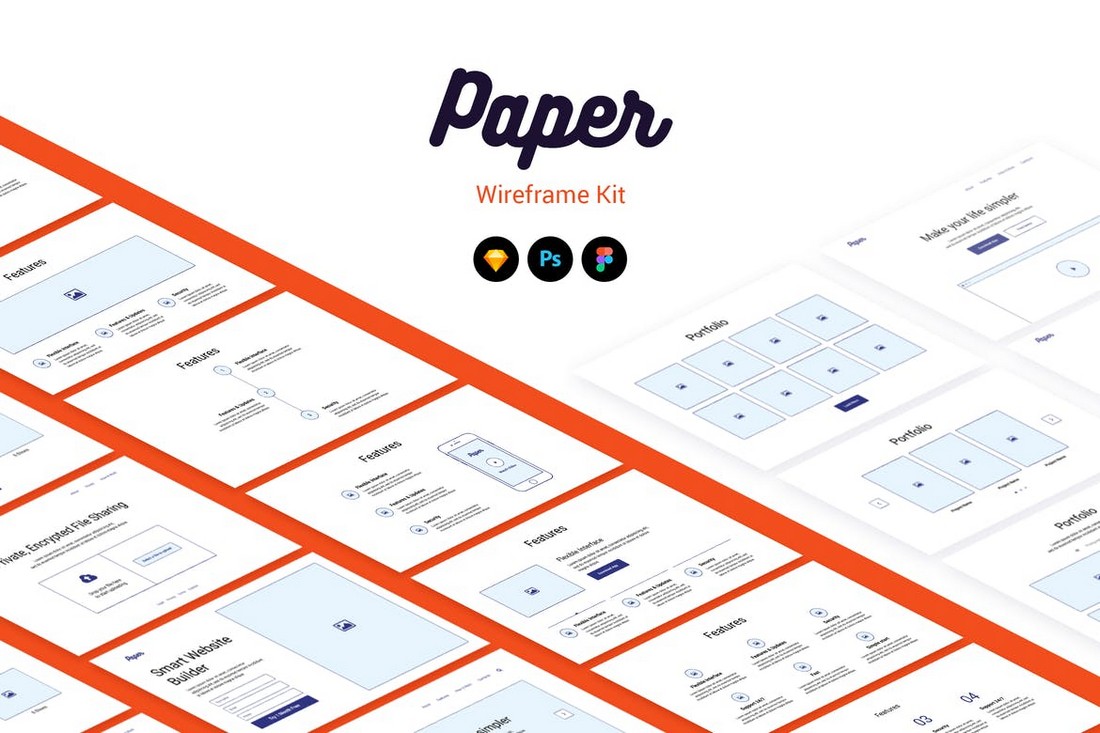 Paper is a complete wireframing kit for designing websites. This kit includes lots of unique components in 10 categories such as headers, pricing tables, portfolios, and more. The templates are available in Sketch, Figma, and Photoshop formats. You can also grab the mobile app wireframing version of this kit from here.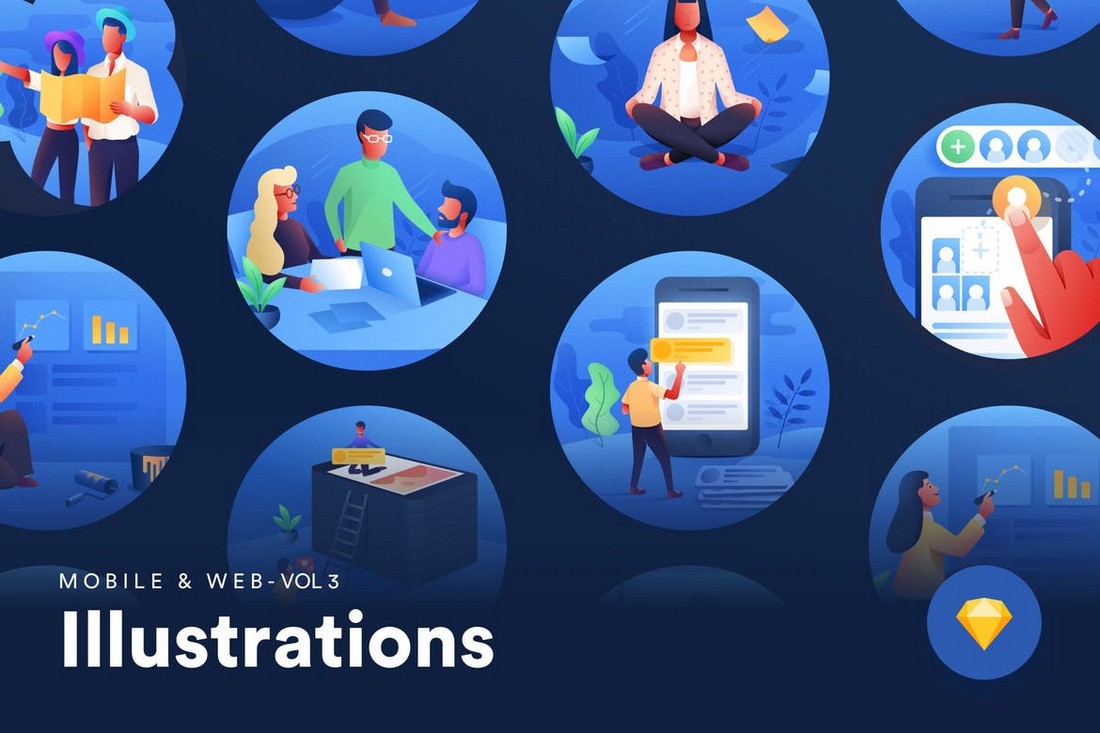 Illustrations are now a commonly used element in many different types of web and mobile designs. So this Sketch resource is a must-have for all types of designers. It includes 18 unique illustrations you can use in various designs. In addition, you also get 18 mobile and 12 web UI examples of illustrations in light and dark color themes.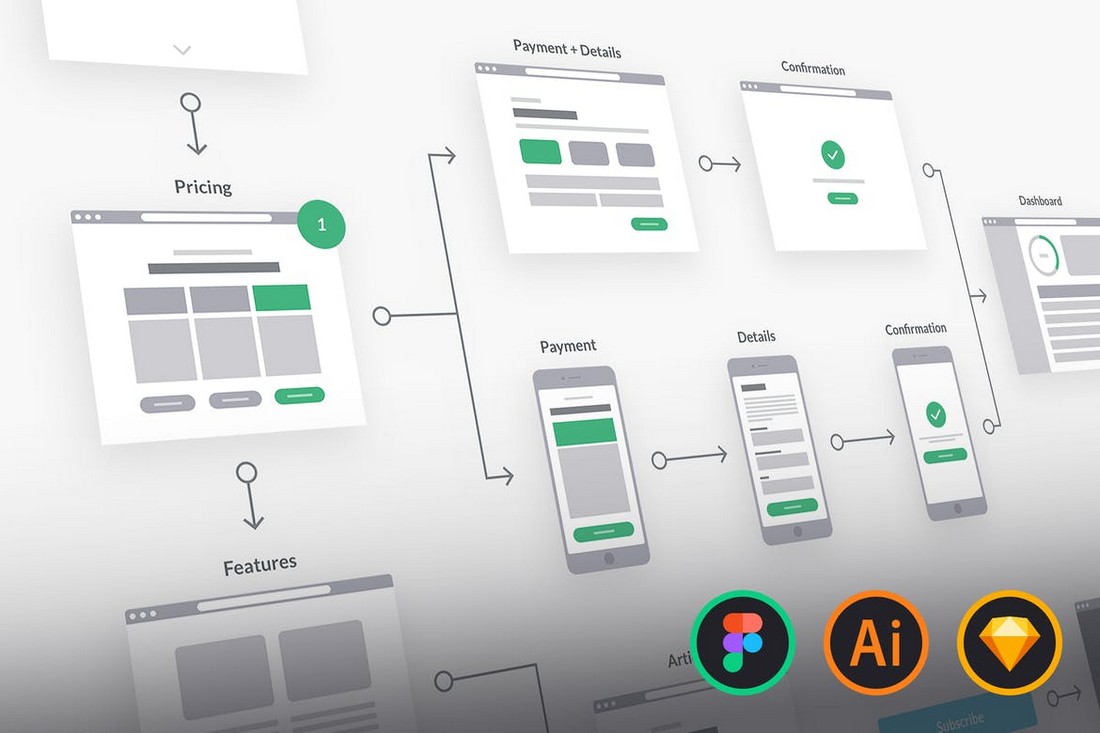 There's no better tool than a nice flowchart to highlight the user journey of a web or mobile app design. With this Sketch resource kit, you get more than 290 different UX flowchart cards to streamline the user journey of your designs. There are flowcharts for both desktop and mobile designs, along with lots of other useful elements.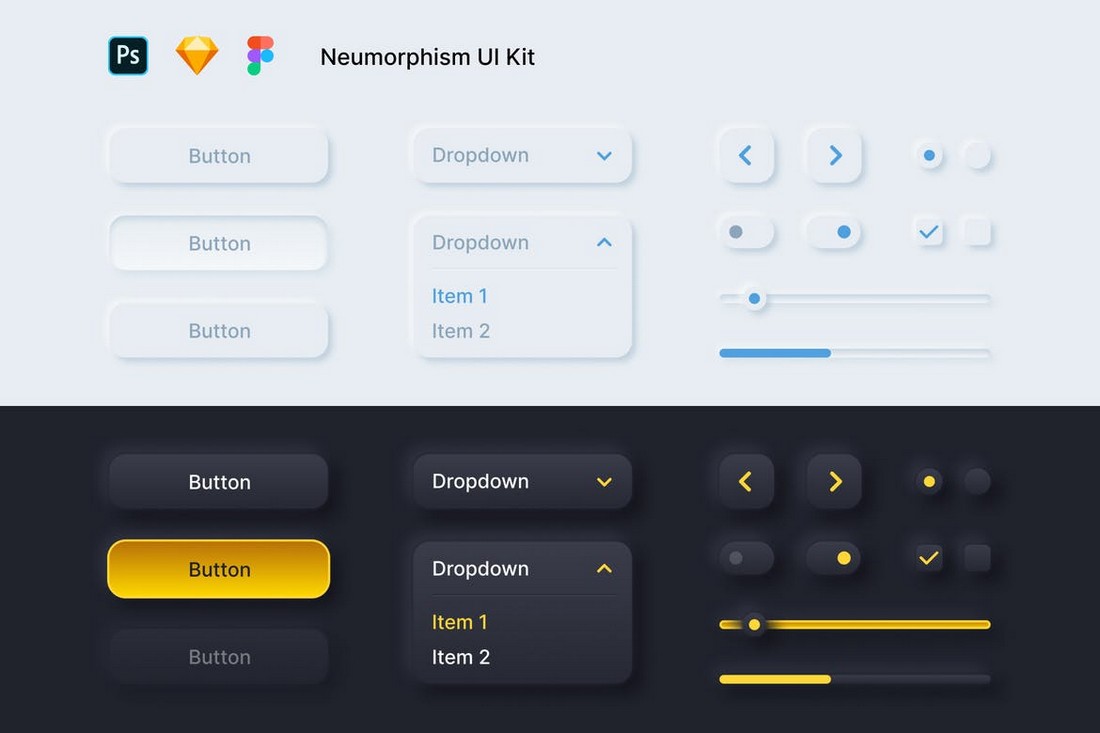 Neumorphism is a popular design trend used in UI designs. With this UI kit, you get a set of UI components designed in the Neumorphic style. The bundle includes UI elements in both light and dark themes. And they come in Sketch, Photoshop, and Figma file formats as well.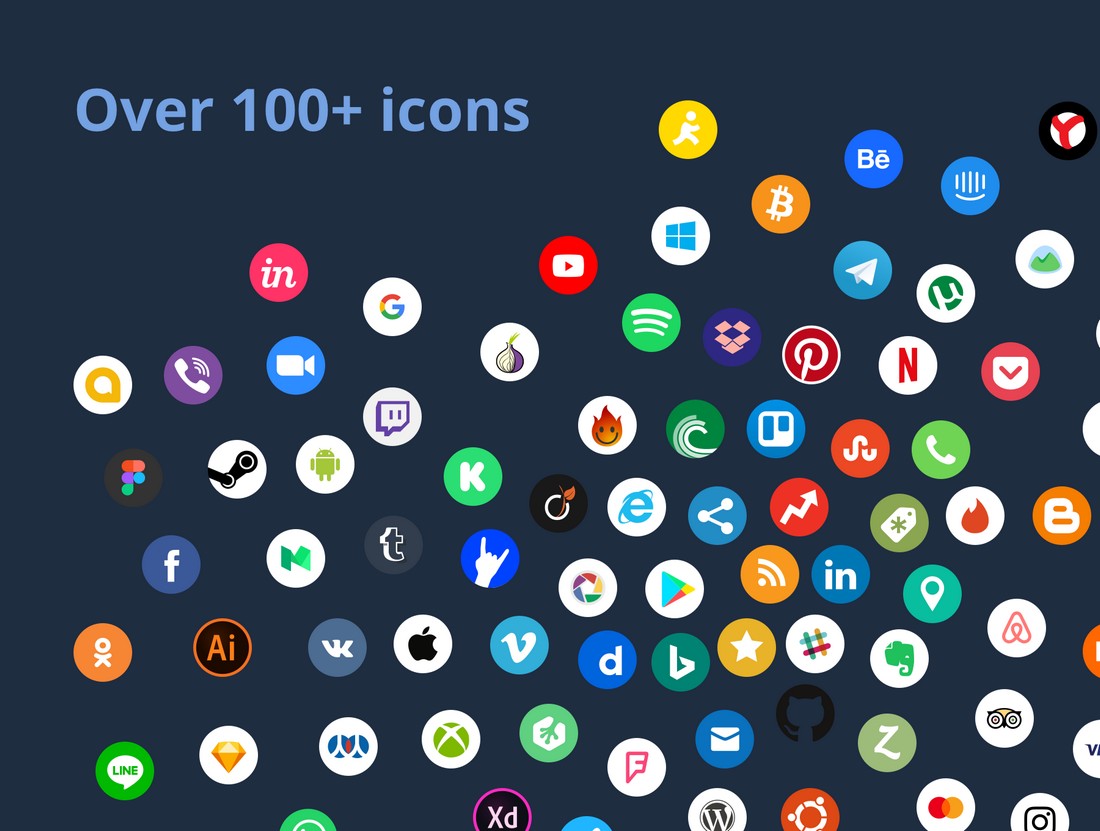 A big collection of social media icons featuring 3 different styles of designs. This pack features a total of over 100 icons that represent all popular social media platforms. And it's free to download.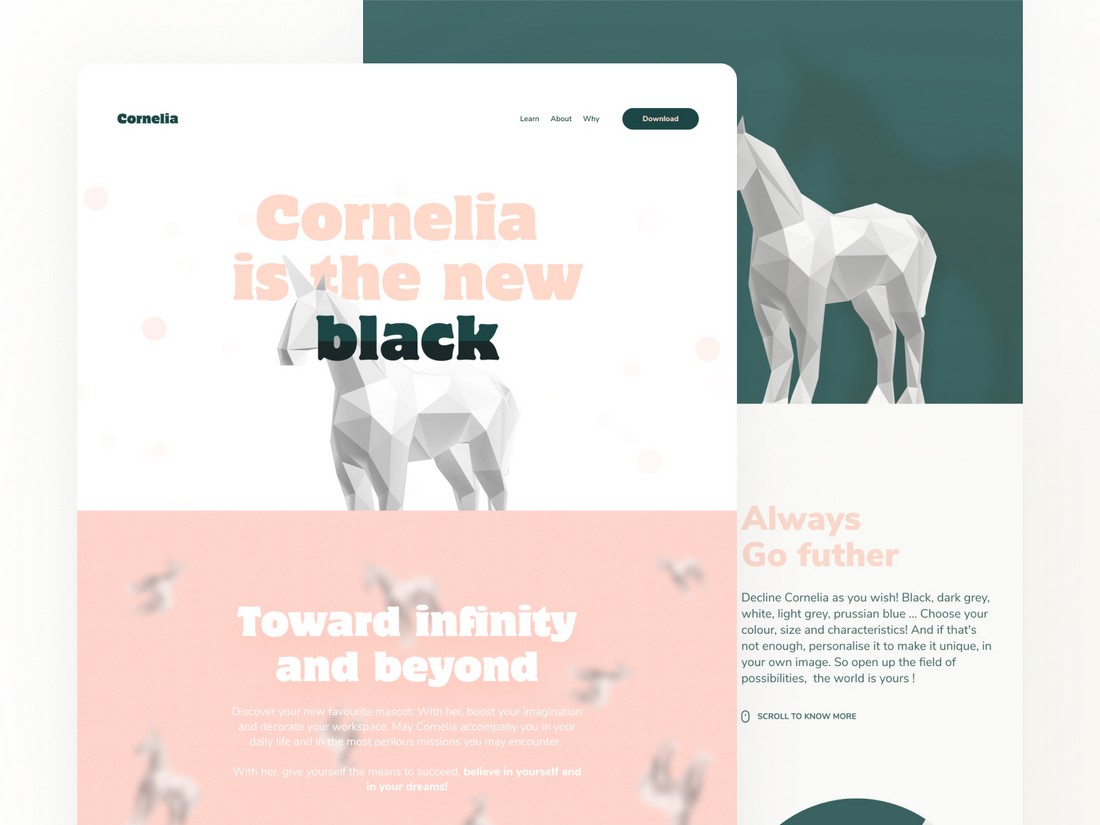 This is a simple landing page template you can use to experiment with one-page website designs. It's designed with eCommerce websites in mind and you can download the Sketch and Figma versions of this template for free.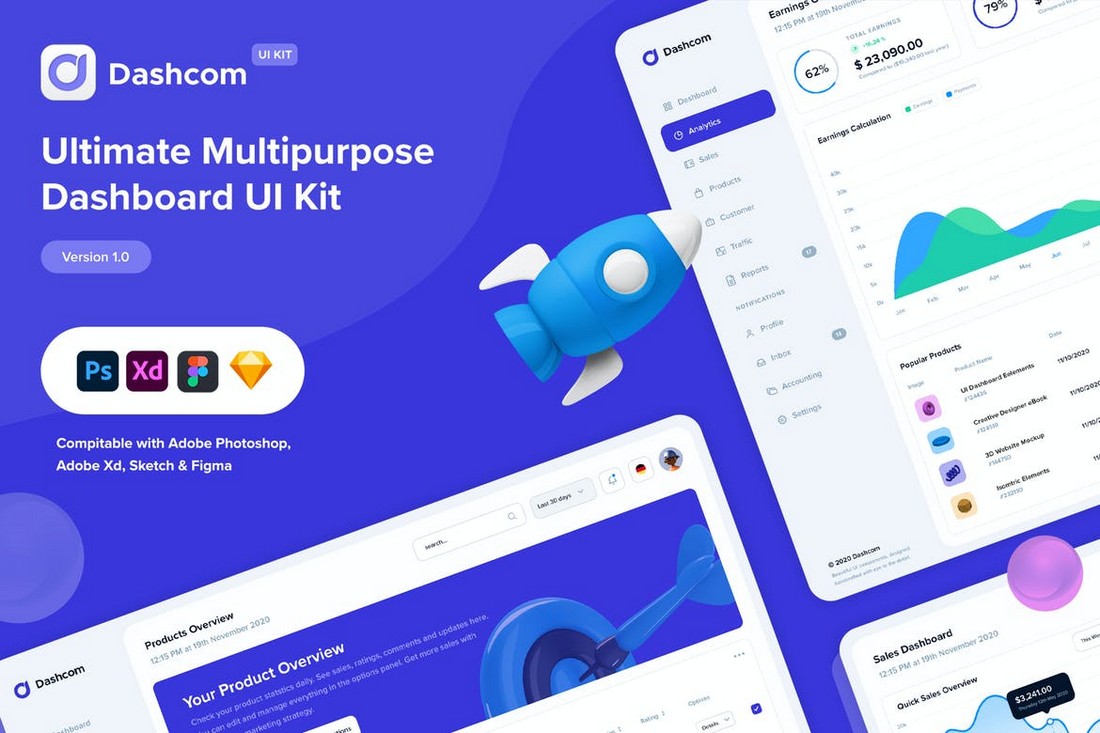 You don't have to look for new UI kits for each project when you have a multipurpose UI kit that can handle many different types of dashboard designs. That's why you should download this UI kit for Sketch. It includes a total of 380 UI components, 50 pre-made templates, 200 elements, and much more.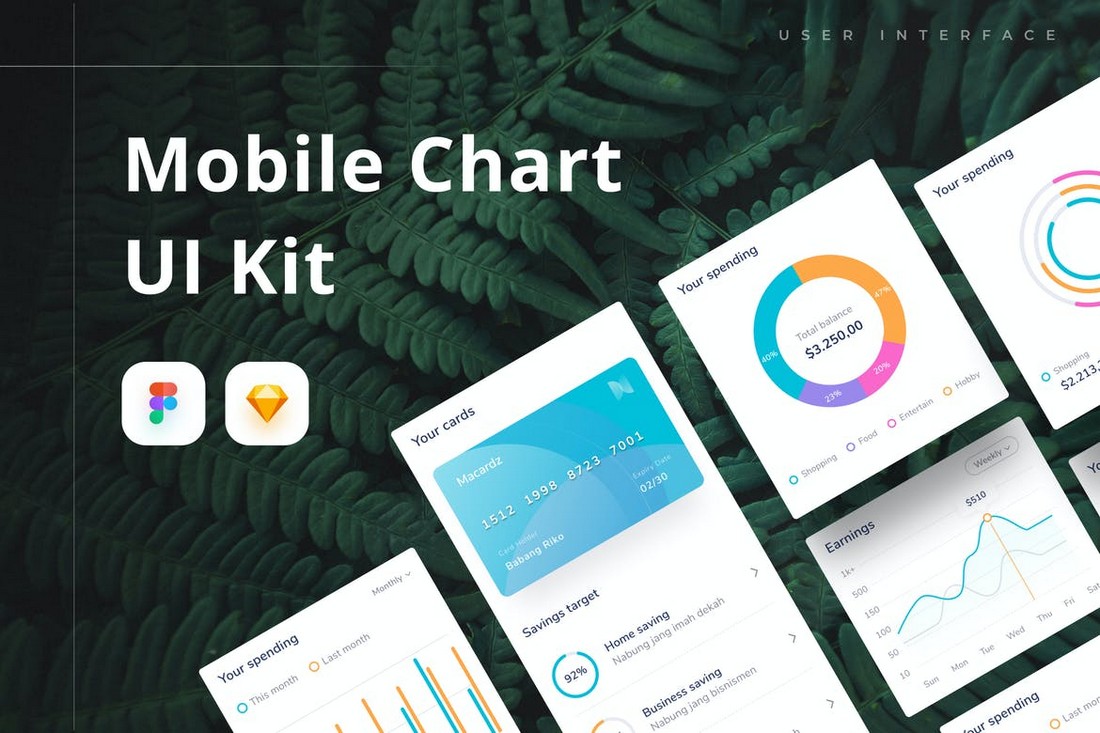 We already included a charts UI kit for web and desktop designs. This charts pack is for mobile app designs. It includes several styles of charts you can use when crafting mobile app UIs for various services. The templates come in Sketch and Figma file formats.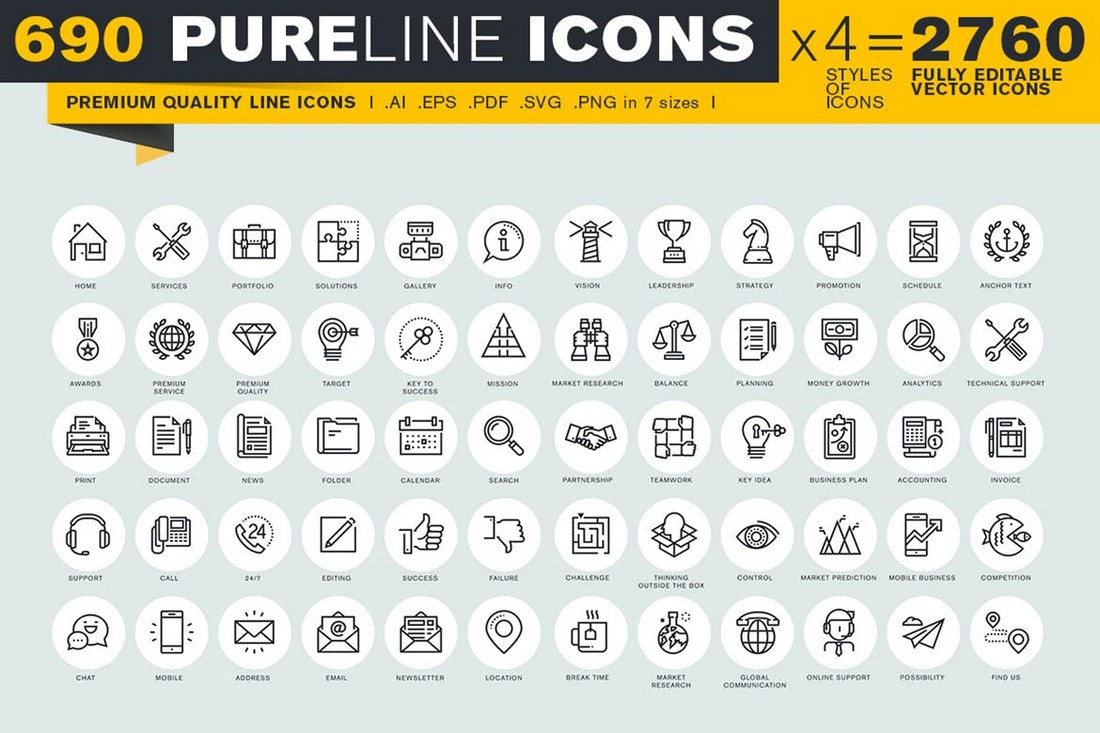 This is a massive bundle of line icons you can use for all kinds of web and mobile designs. There are 690 unique icons in this pack. Each icon is available in 4 different styles, making it a total of over 2700 icons. There are icons in eCommerce, finance, business, design, and many other categories.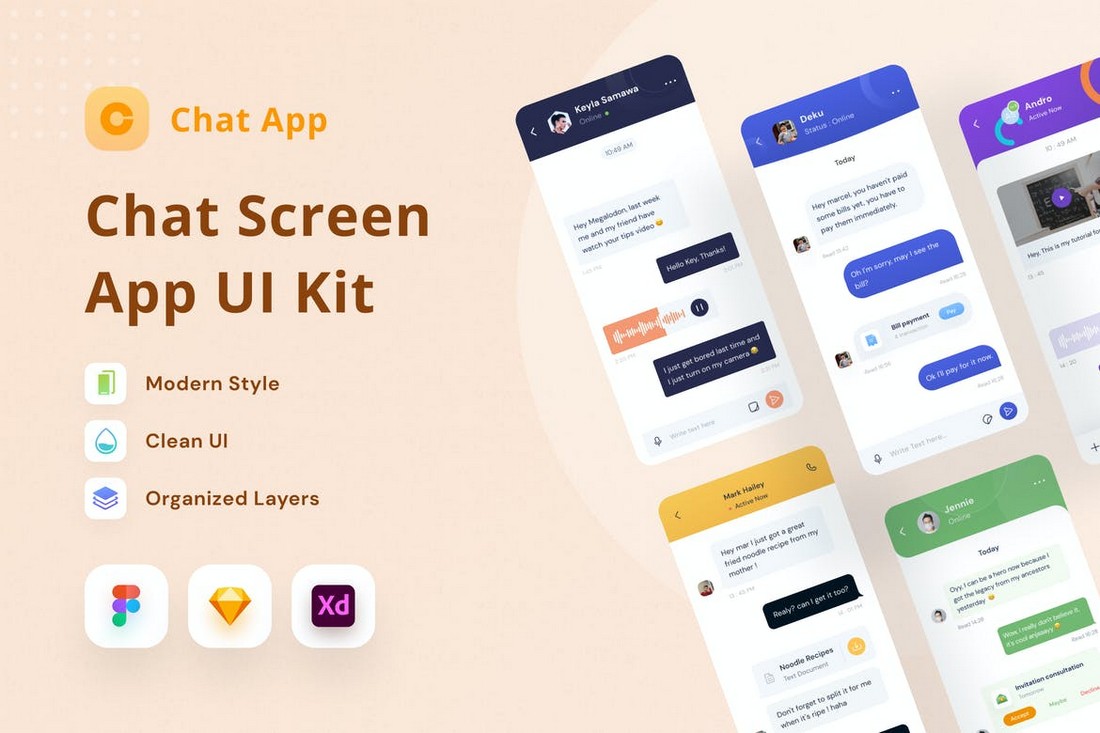 You can design the perfect chat screens for various types of mobile apps using this Sketch resources bundle. It includes 4 beautiful mobile chat screens with different styles of designs. They feature clean UIs and fully editable layouts. You can find them in Sketch, Figma, and Adobe XD formats.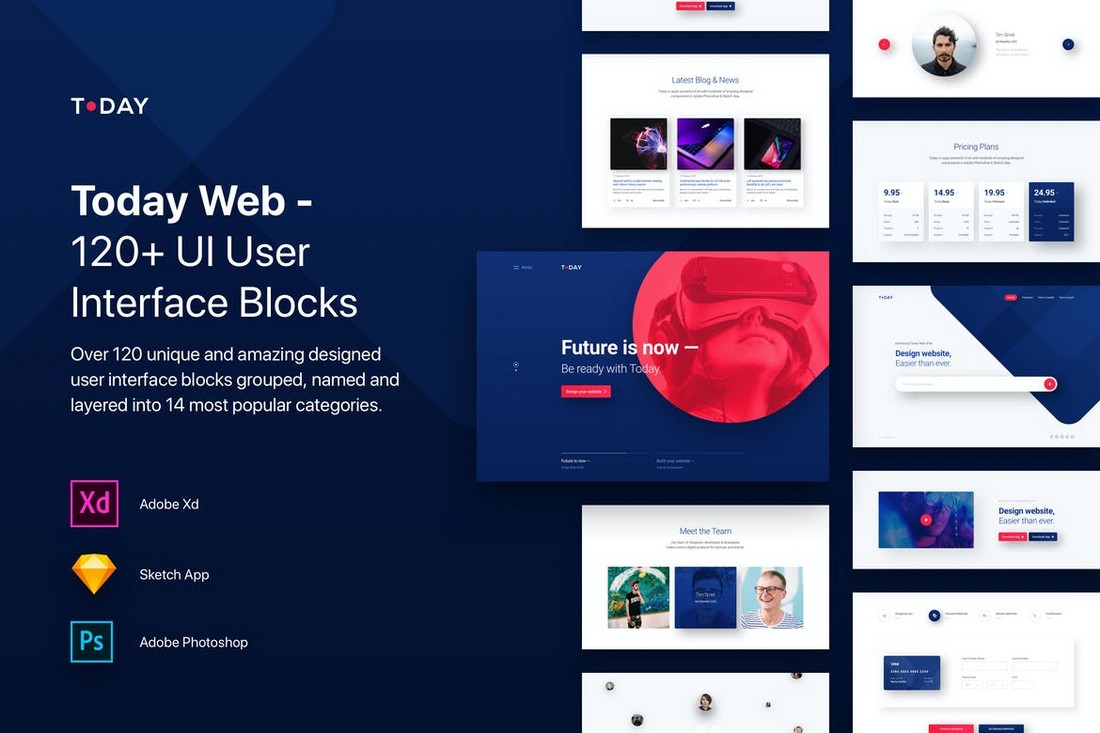 Another useful UI kit resource for designing modern websites and landing pages. This bundle comes with more than 120 different content blocks in 14 categories to help you design all kinds of business, agency, startup, and various other websites in Sketch. There are templates in Sketch, Adobe XD, and Photoshop formats.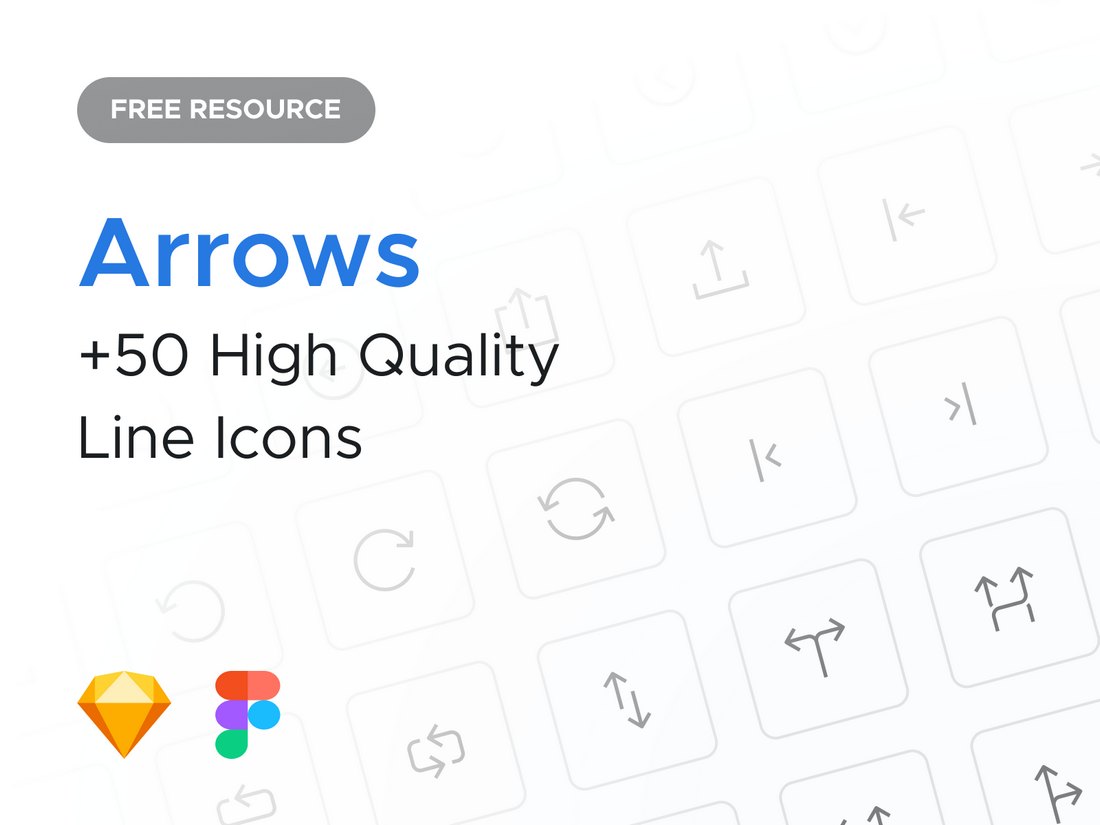 This icon pack features some of the most unique icons we've seen. It includes 56 different icons that are made up of arrows. If you're designing UIs for iOS, most of these icons will surely come in handy.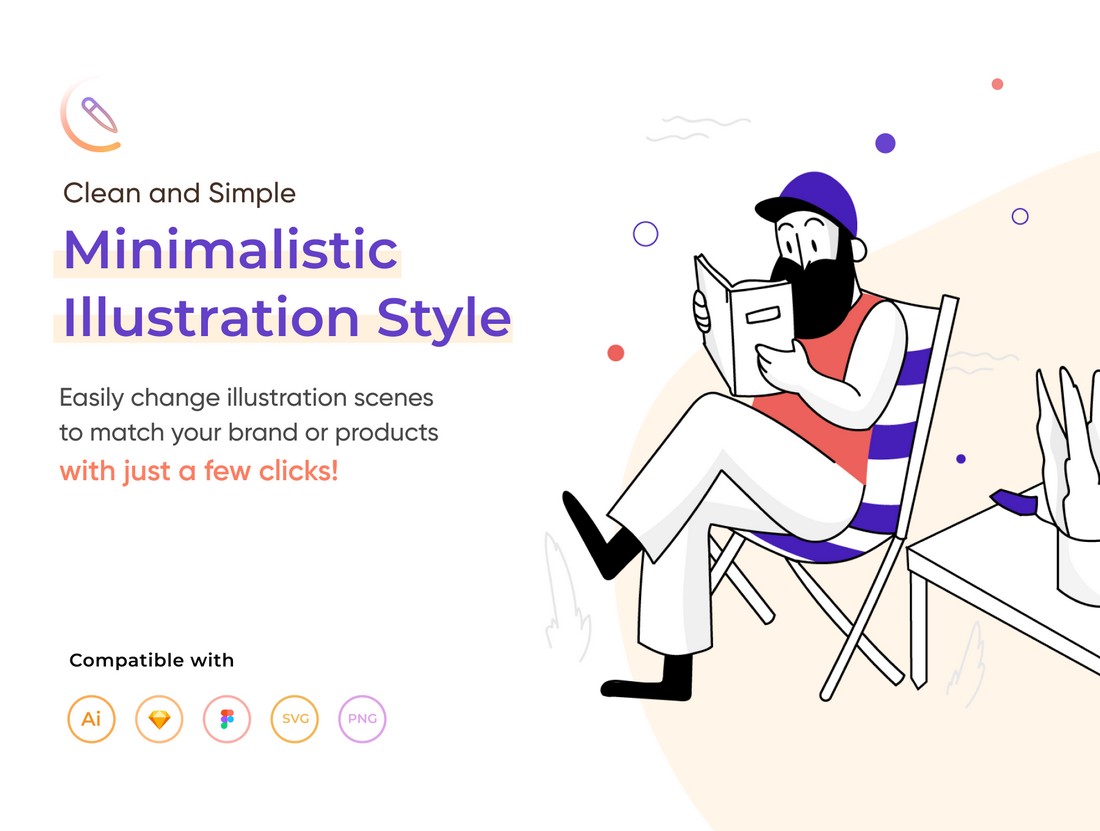 A collection of beautiful illustrations for business and technology-themed designs. This free bundle includes 12 minimalist illustrations that come in easily editable Sketch and Illustrator file formats.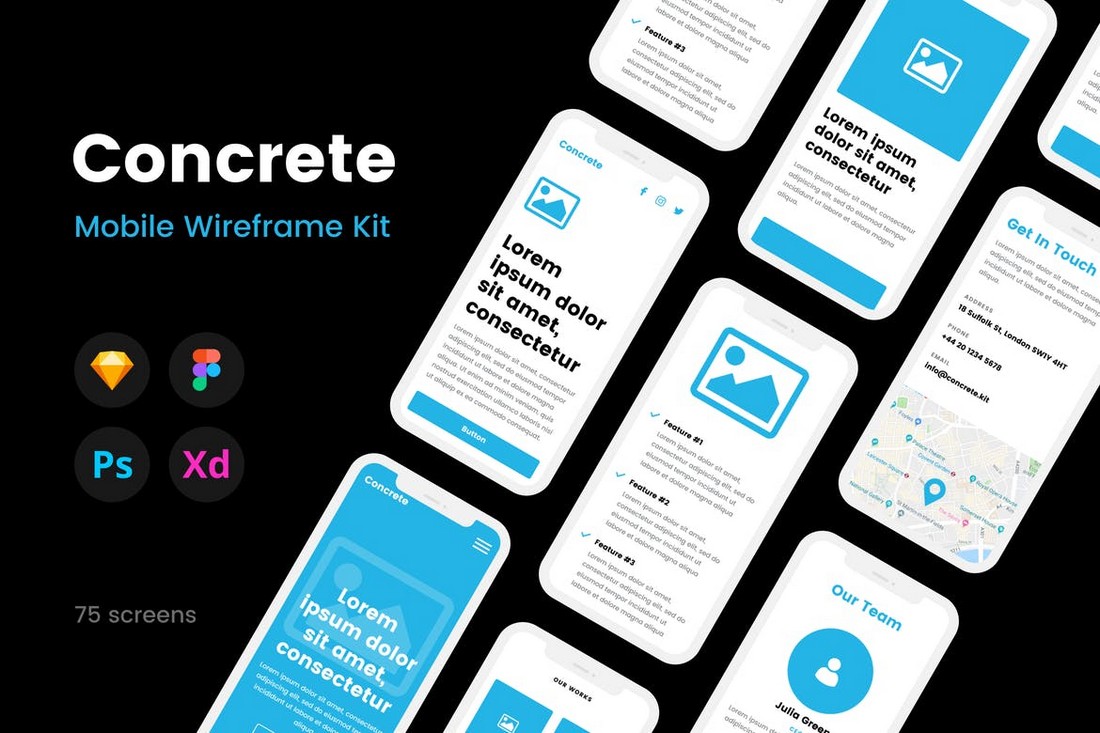 Concrete is a complete wireframing kit for mobile apps. There are 75 unique mobile screens included in this bundle with fully customizable designs. The templates are available in 10 popular categories to help you craft mobile app UIs for different types of apps as well.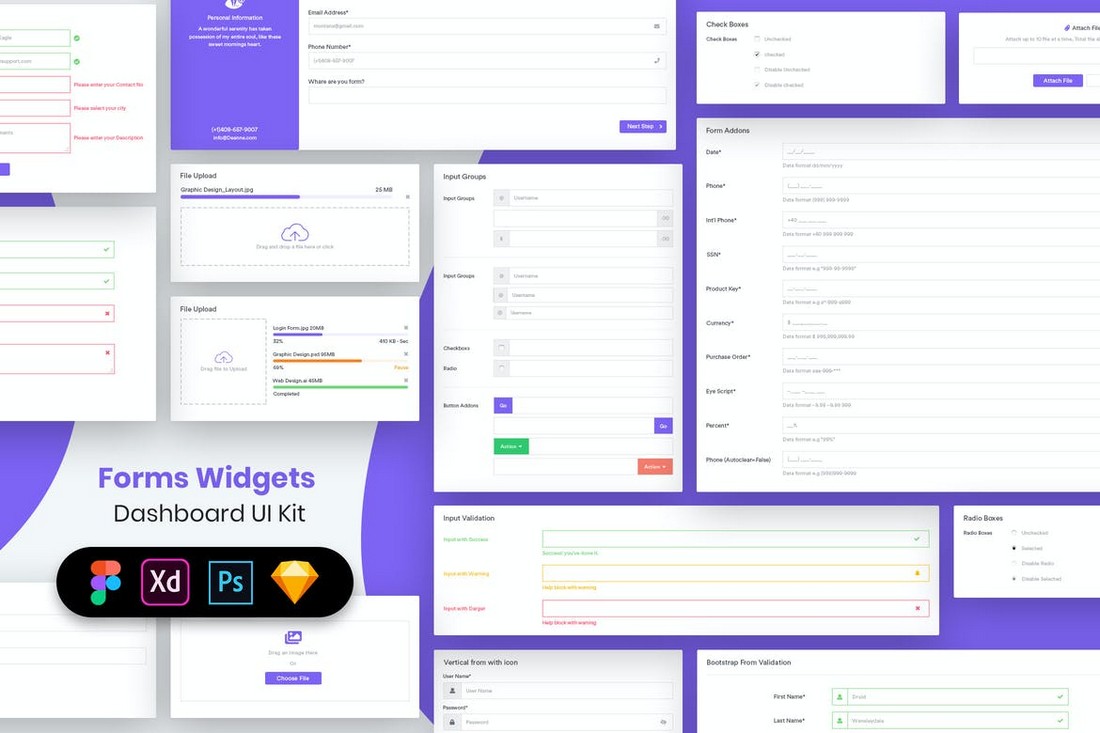 This is a collection of dashboard widgets and form templates you can use to design professional user interfaces for dashboards. There are lots of different components included in this bundle that can be used in both mobile and web UI projects. The templates are available in Sketch, Adobe XD, Figma, and Photoshop formats.
For more Sketch resources, you can check out our best Sketch UI templates collection.