25+ Best Rounded Fonts (Modern Sans & Serif Rounded Fonts) 2021
When it comes to designing branding materials, logos, t-shirts, posters, advertising campaigns, book covers, and a whole range of creative projects, a tried and tested aesthetic you can rely on is the rounded design. Yet did you know you can bring that same clean and smooth design to your fonts?
There is an absolute mountain of beautiful and handcrafted rounded fonts out there, from rounded sans serif fonts, rounded corner fonts, rounded bold fonts, and even modern rounded fonts. All of them bring a unique touch of character to the page.
Today we've collected the best rounded fonts from a range of premium and free sources, so read on to see our selection!
Get every varied font and typeface you could ever need with one simple subscription. From just $16, get unlimited access to thousands of fonts, typefaces, graphics, templates, photos and illustrations.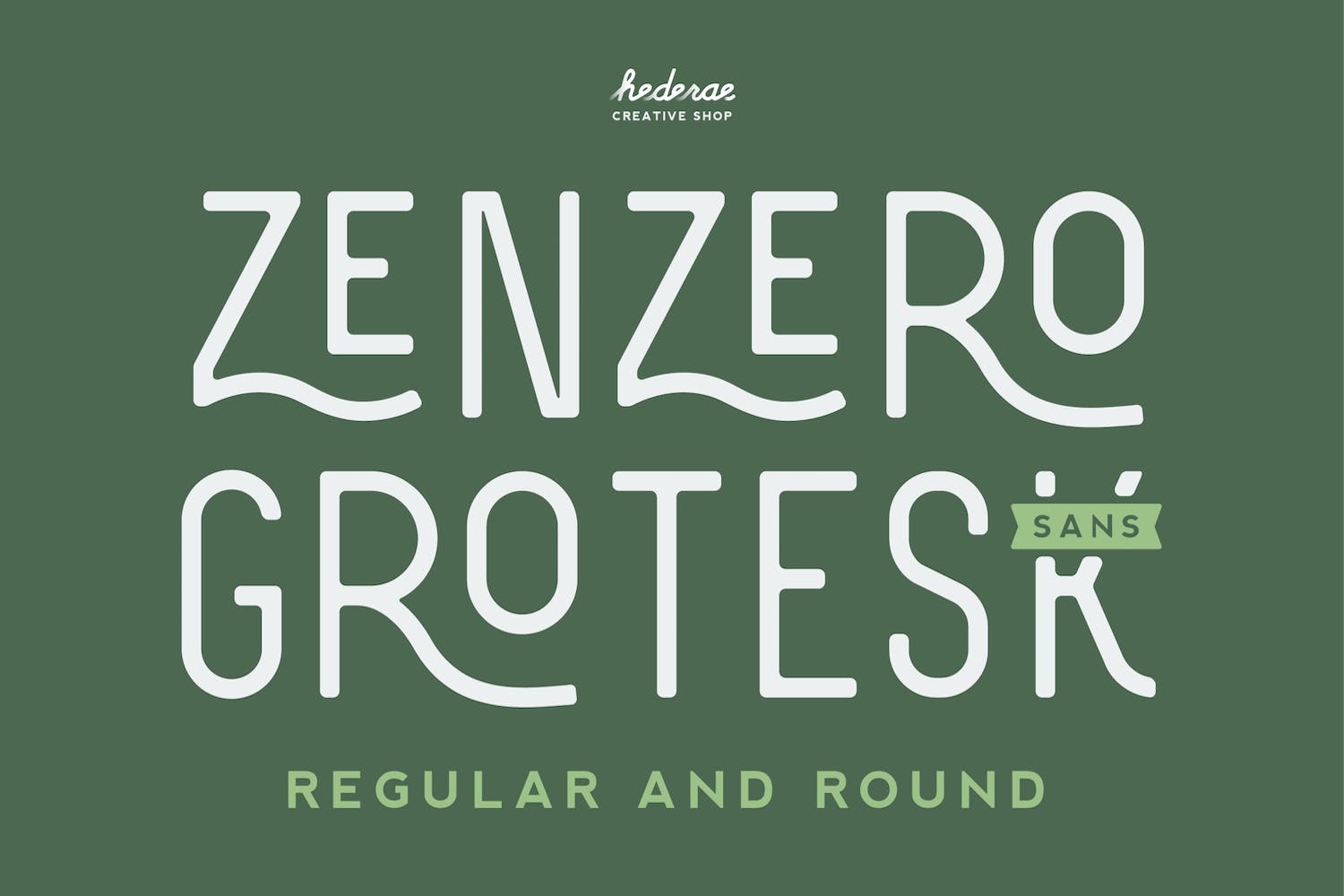 Zenzero is a sans-serif typeface with a rounded and elegant design. The mixture of a bold display font inspired by an industrial vibe, with the elaborate line work design of each of their characters, makes an absolute power couple of a typeface. The font comes loaded with added special characters, allowing you to deeply customize the look and feel of the font.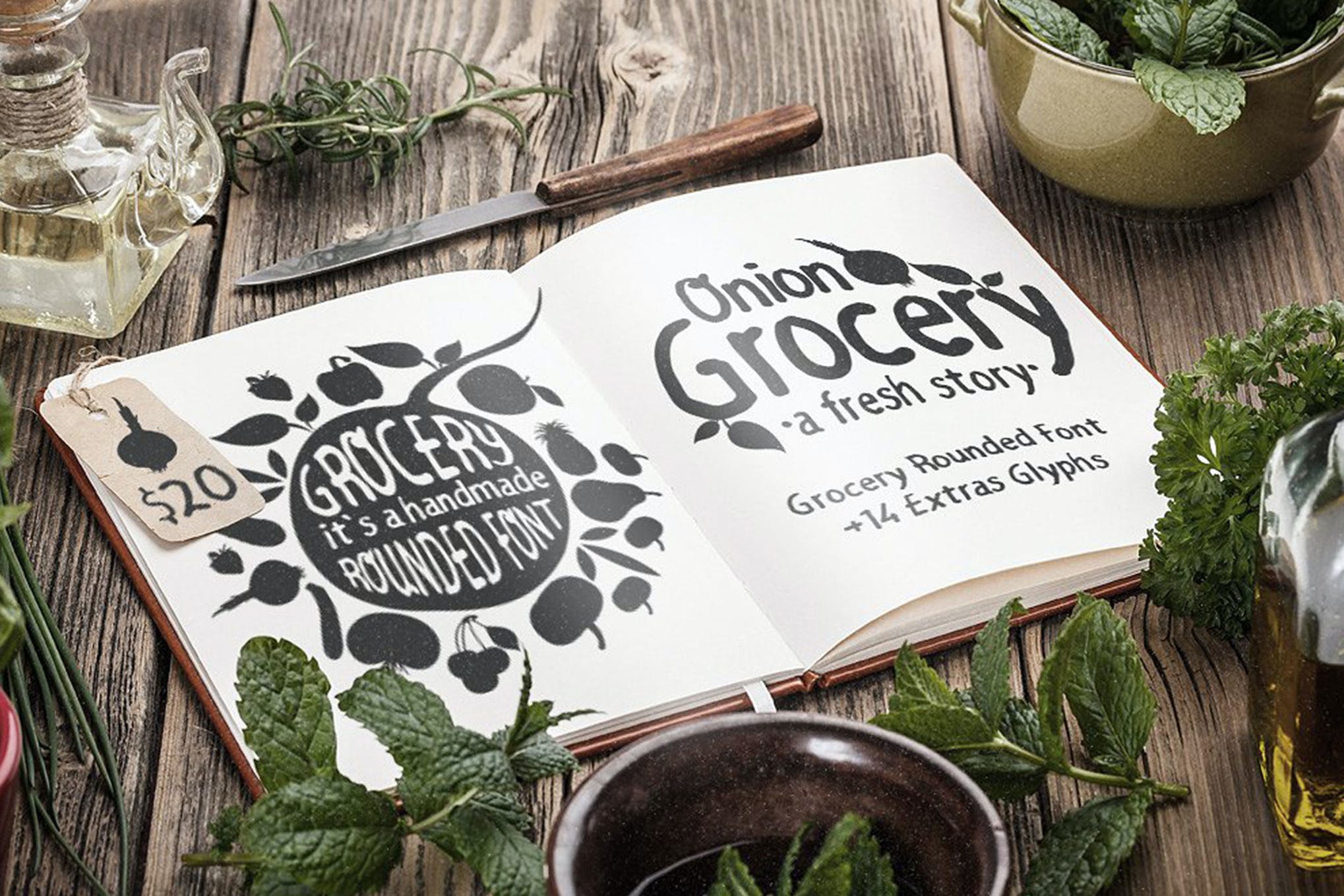 Grocery is an absolutely adorable handcrafted font. With a rounded and sleek design, and packed full of unique special characters, including even vegetable borders, it's not hard to love Grocery. One of the best rounded fonts for many food-related creative projects.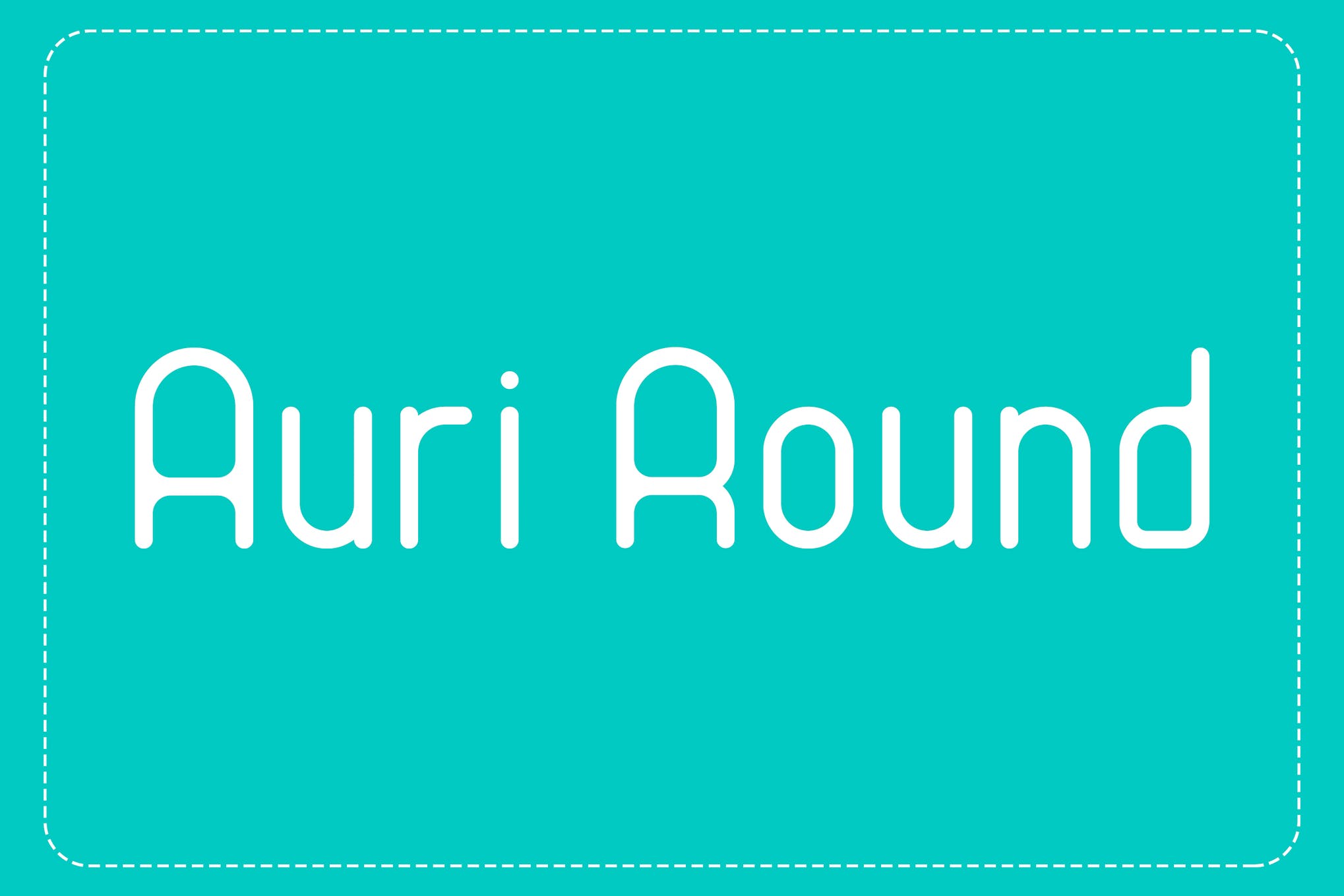 Auri is one of those rounded corner fonts that come with a simplistic design that leaves it highly adaptable to almost any application. With a touch of style hidden in each character, with those tall character designs, and stunted bottom edges, Auri Round is both charming and effective.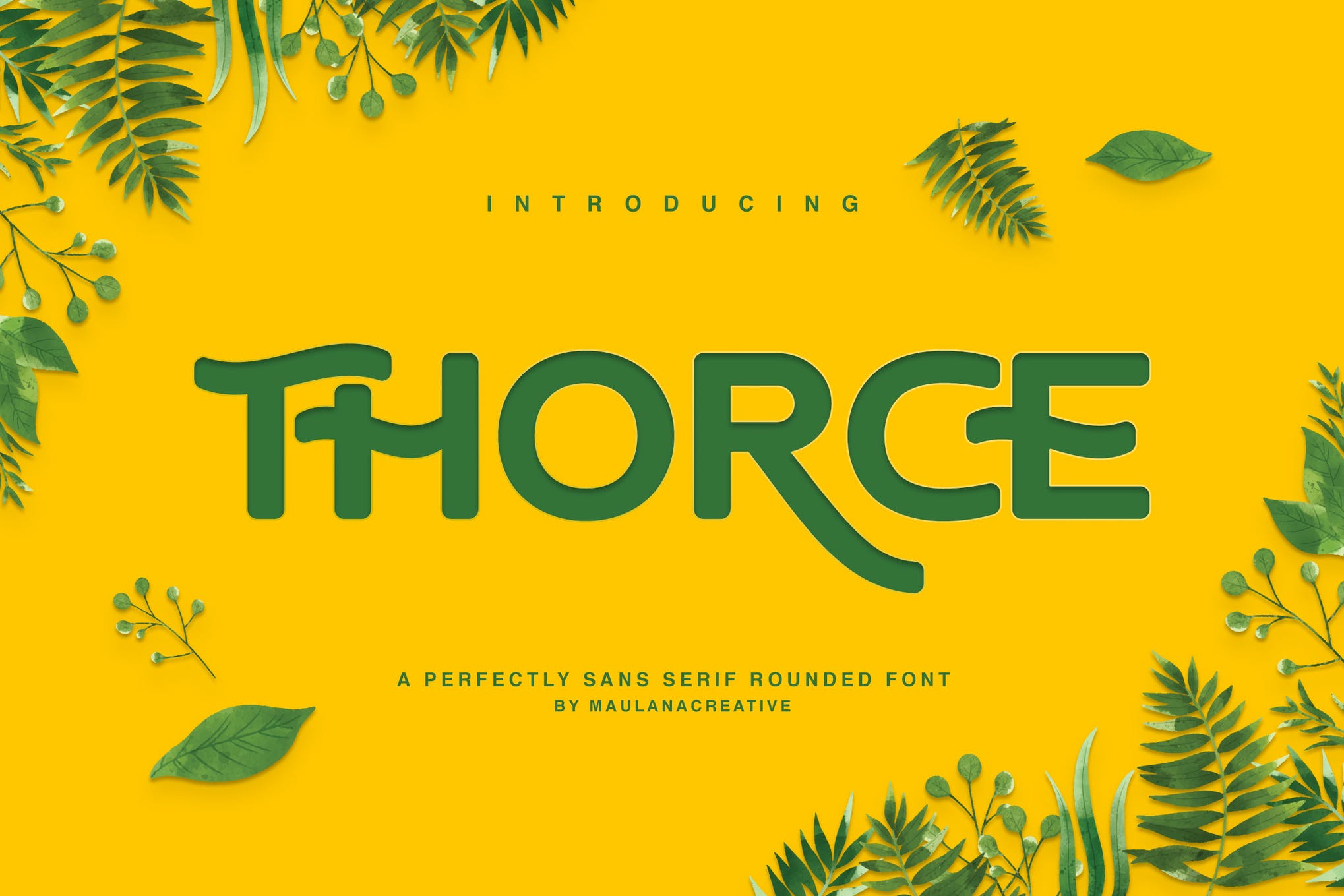 Thorce is a gorgeous rounded sans font that is inspired by travel blogs, and lifestyle media. With a wonderful wavy style to its aesthetic, the font is well suited to a bold and center focus display font choice. Truly, one of the finest rounded bold fonts there is.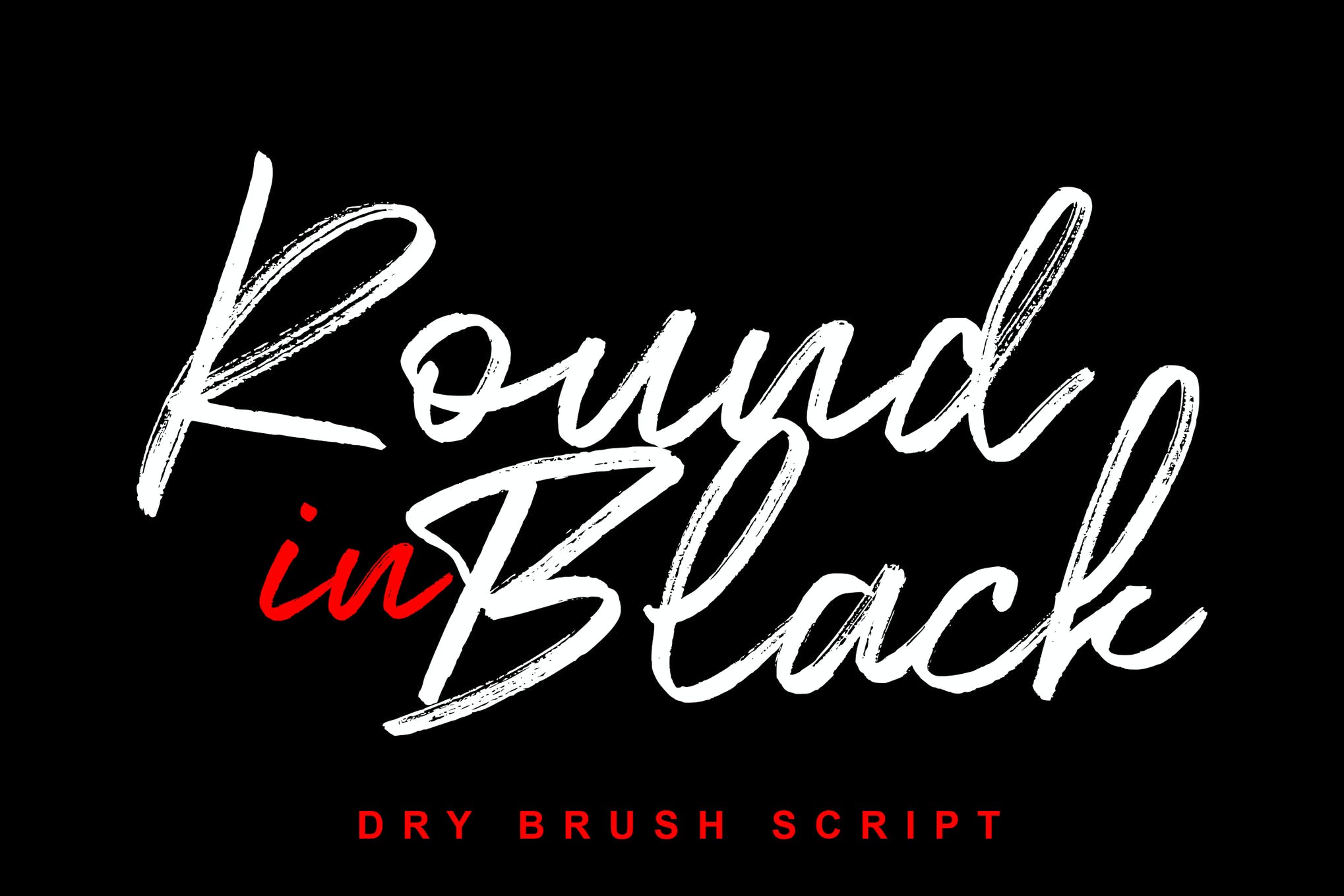 Round In Black is a cursive style script typeface, with each character bringing a handwritten design to the table. Whilst not the most rounded aesthetic on this list, it manages to strike that balance between a cursive hand style, and a readable rounded design. One of the most unique and impressive modern rounded fonts.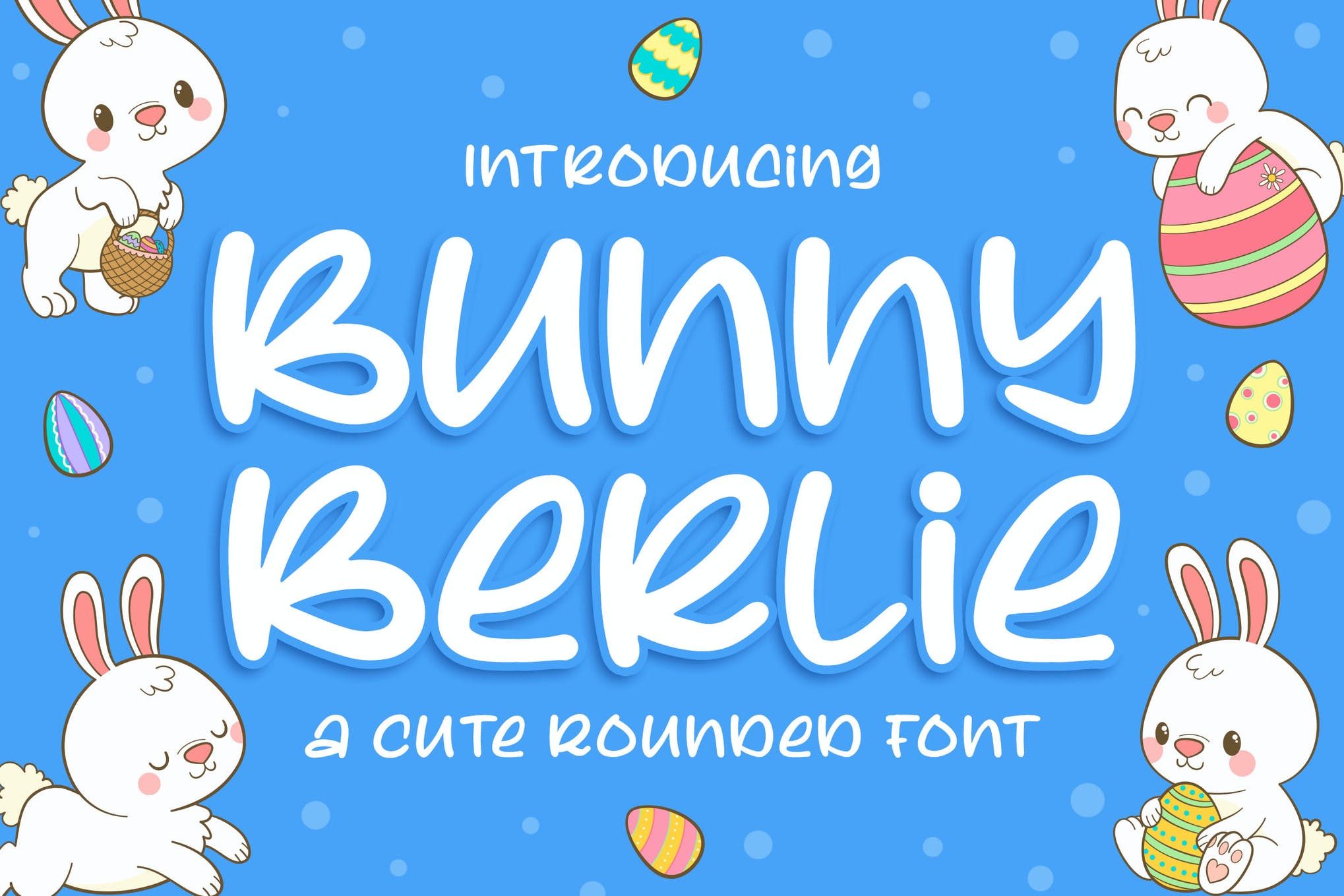 Bunny Berlie is a beautiful child-like font, packed full of that youthful storytime joy. With a slightly cursive design, Bunny Berlie is one of those sans serif rounded fonts that just make you smile. A great choice for a range of child-friendly branding designs, and much more!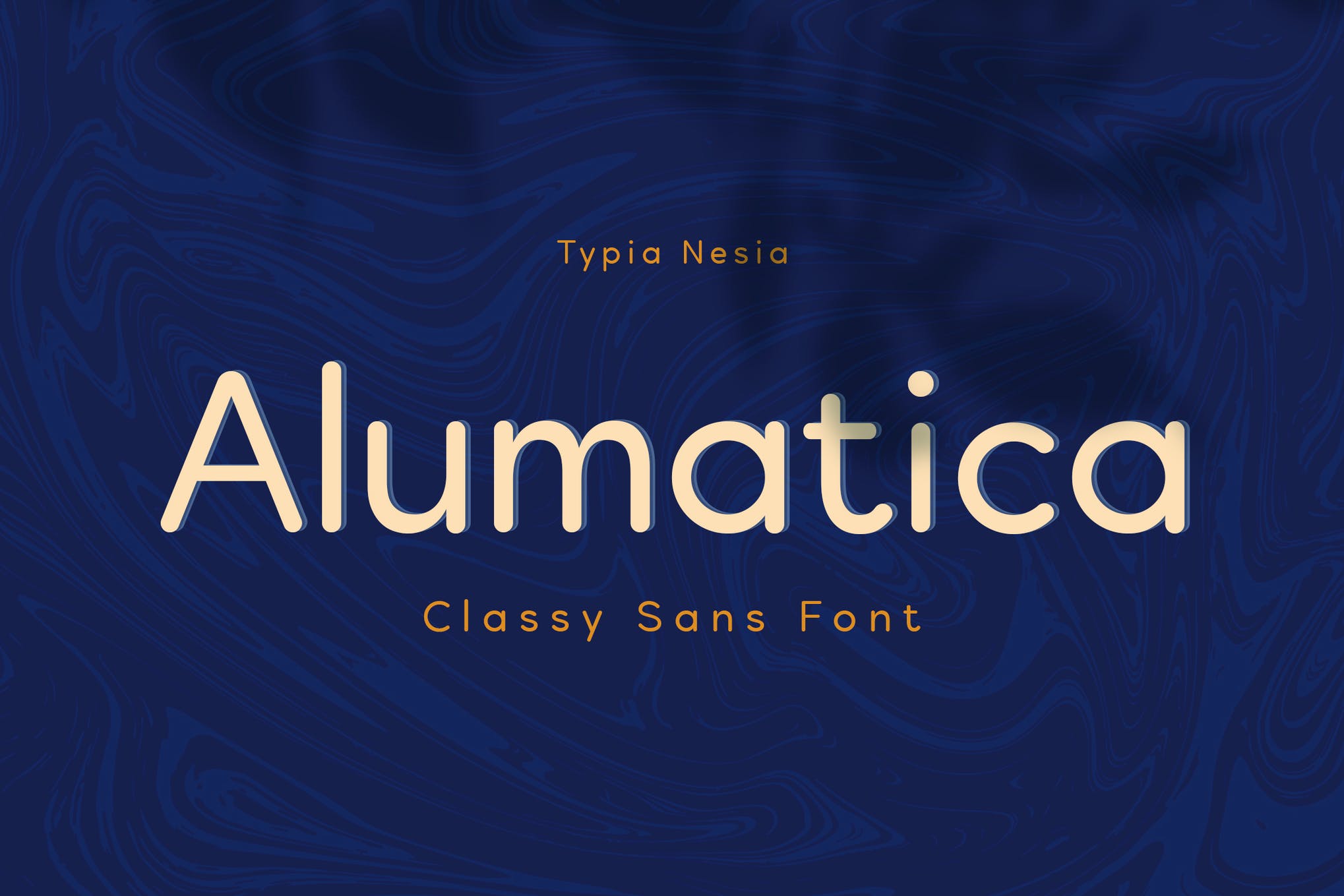 Alumatica is a rounded sans font with a stylish and rigid design. With a minimalist approach to bringing a little class to the page, Alumatica is a highly versatile typeface that will have no trouble as a primary display font, or a body text font as well. A gold standard in modern rounded fonts!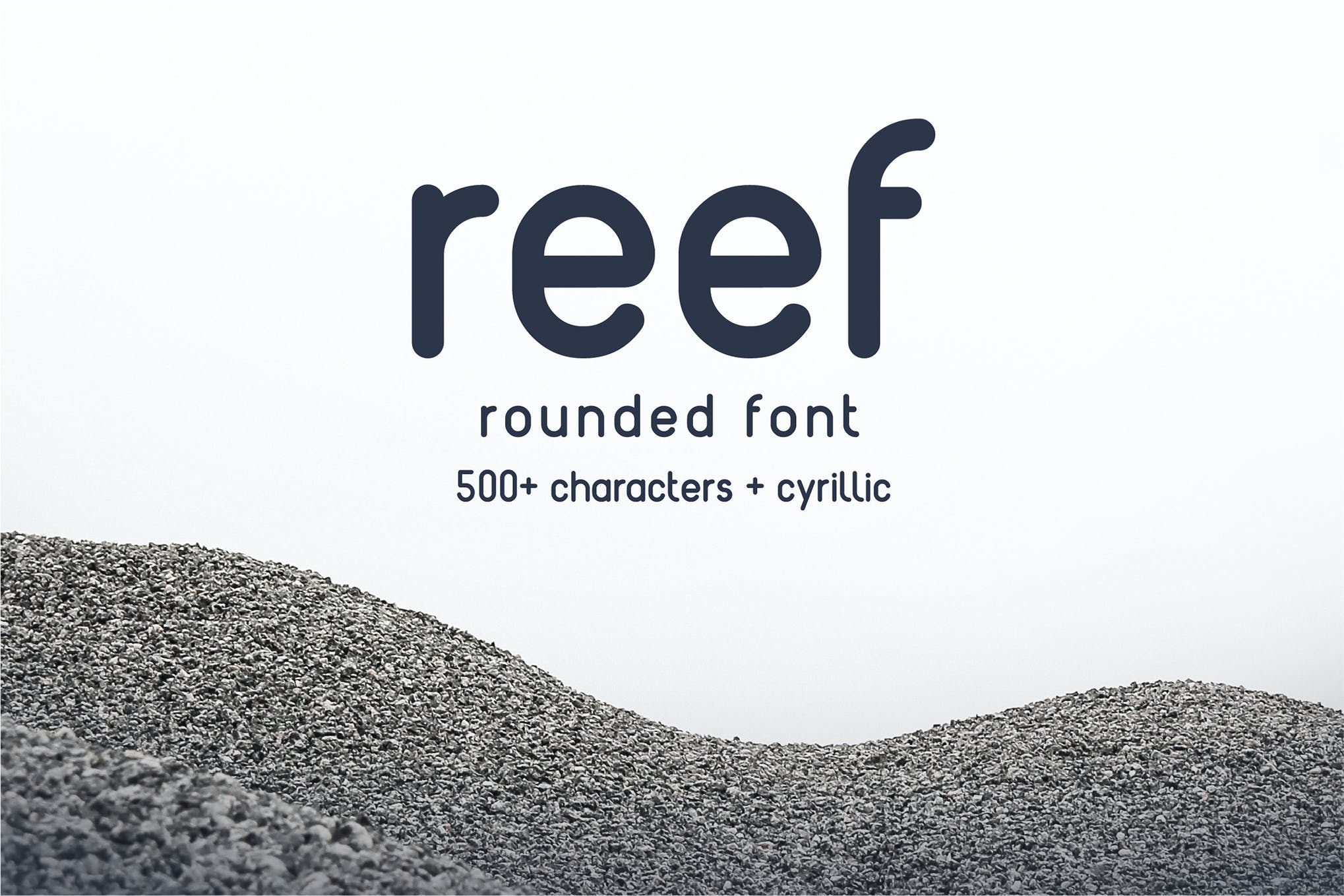 Reef is a simplistic rounded font, based on the sans-serif typeface. It doesn't try to do anything special, but what it does do is offer an incredible amount of characters for you to use. With over 500 unique character options under the hood, Reef is one of those rounded serif fonts that you'll find a use for in any application. One of the most common rounded fonts.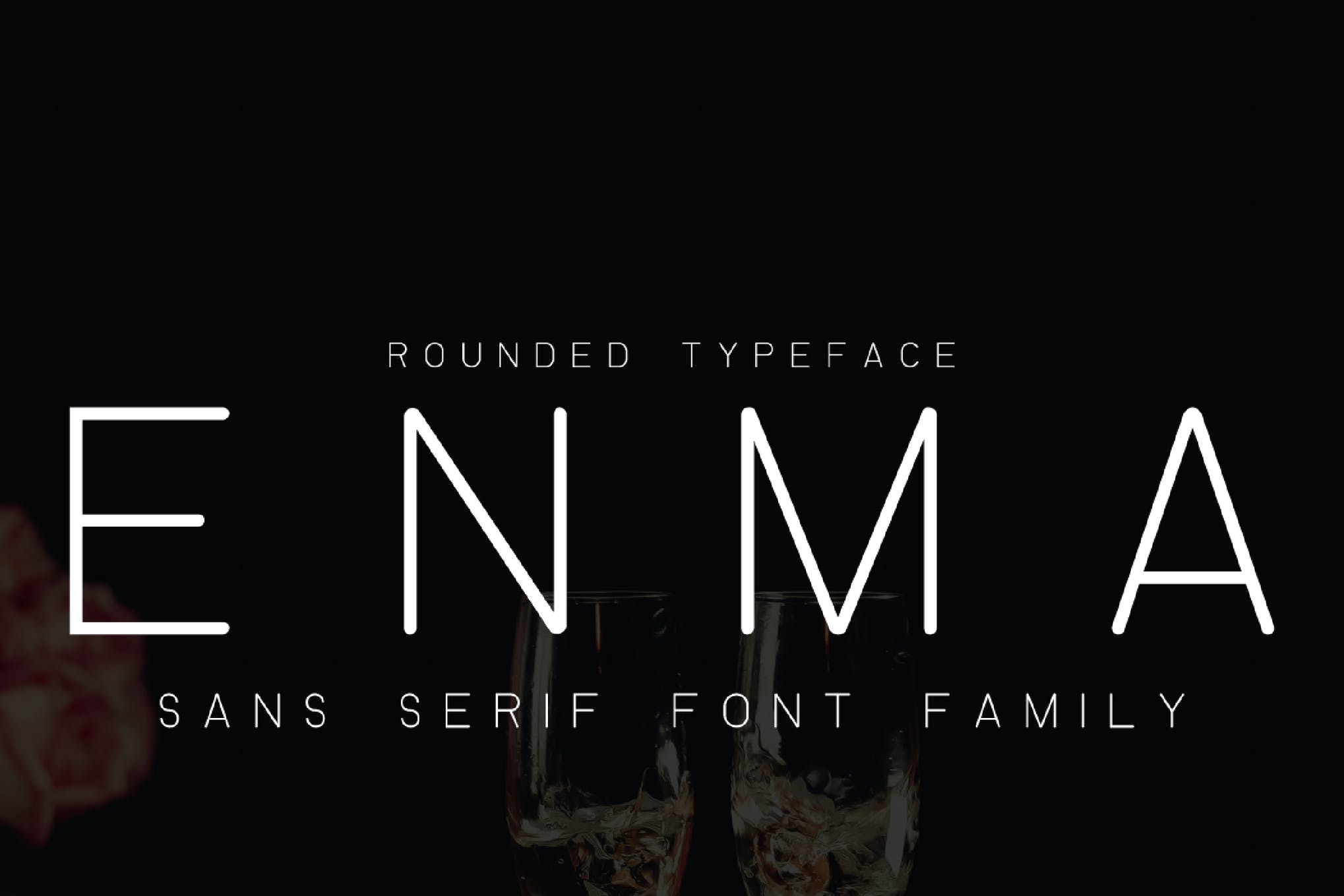 ENMA brings a minimalist approach to the rounded aesthetic and is a highly adaptable typeface that is a breeze to use. With a bold, yet thin, linework design in its uppercase letters, and a thin and defined lower case design, it's well suited as a primary display font, or a secondary body text font as well.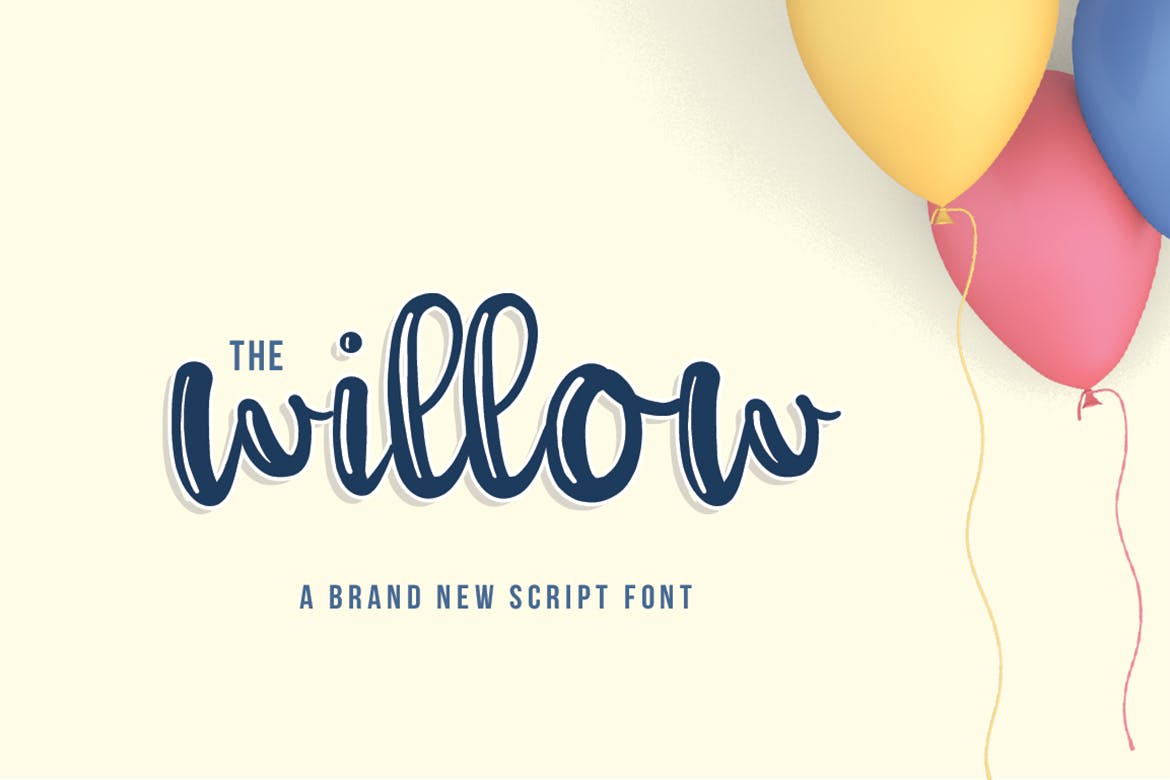 Willow is a cute and adorable script typeface, which brings that rounded design to a cursive aesthetic. A fantastic choice to bring a little child-like joy to the page, suitable for a wide range of posters, t-shirt, illustrations, branding projects, and much more!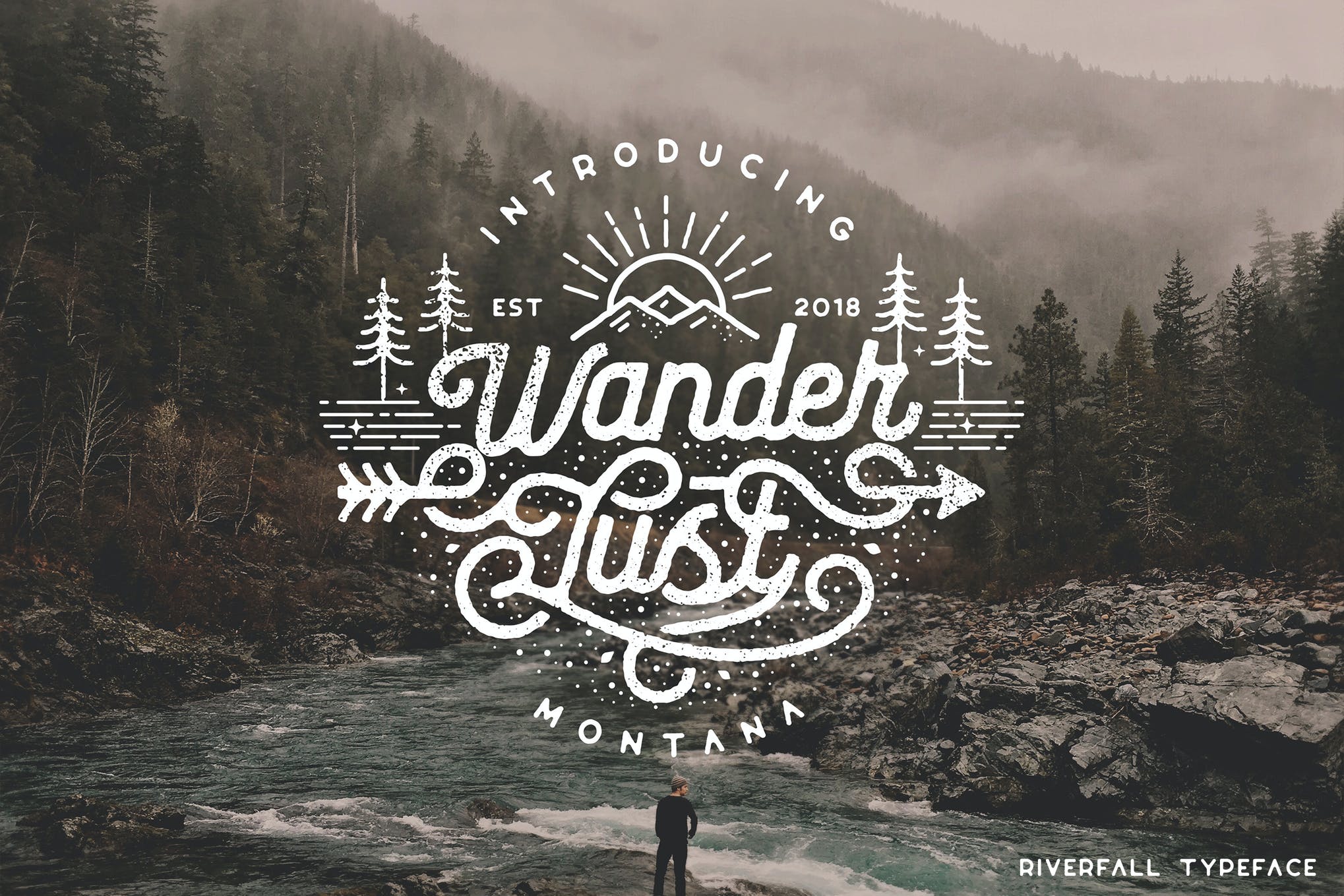 Riverfall is a sans-serif typeface, mixed with a script and handwriting design. With each character being expertly crafted to have a touch of gritty and grainy feel, Riverfall makes you want to get out and take on some adventure. One of those rounded serif fonts that are highly versatile, whilst also maintaining a strong personality.
Fritz is a minimalist sans-serif typeface, with many of its characters being handcrafted to touch a little on that typical slab aesthetic. A strong and bold display font that will stand out in any crowd. One of the most impressive rounded sans serif fonts suitable for projects of many shapes and sizes.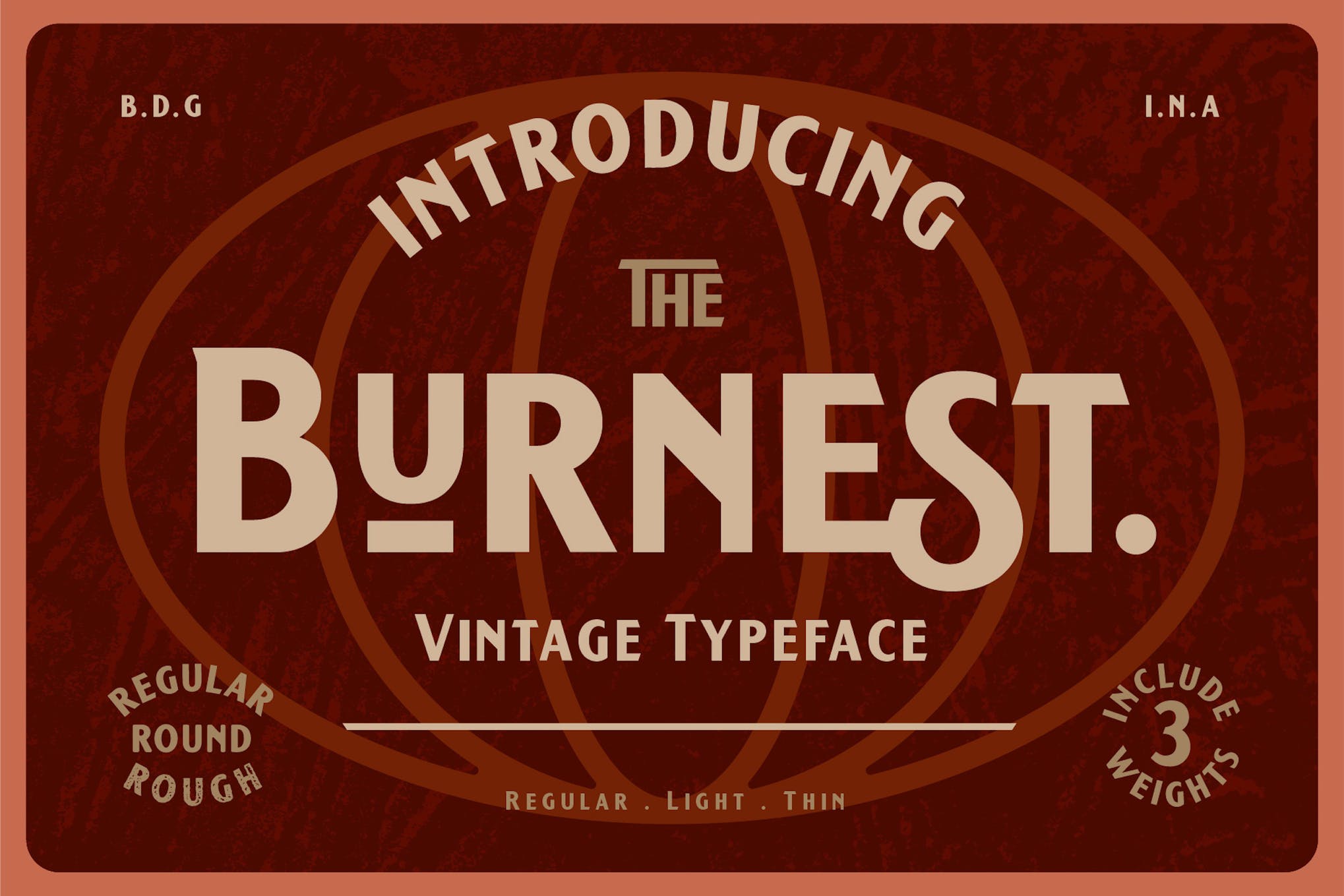 Burnest is a sans-serif typeface handcrafted to bring that vintage feel to the table. A wonderful and captivating font style that has no trouble commanding your attention. A great choice for a primary display font for a range of branding projects, t-shirt designs, and posters.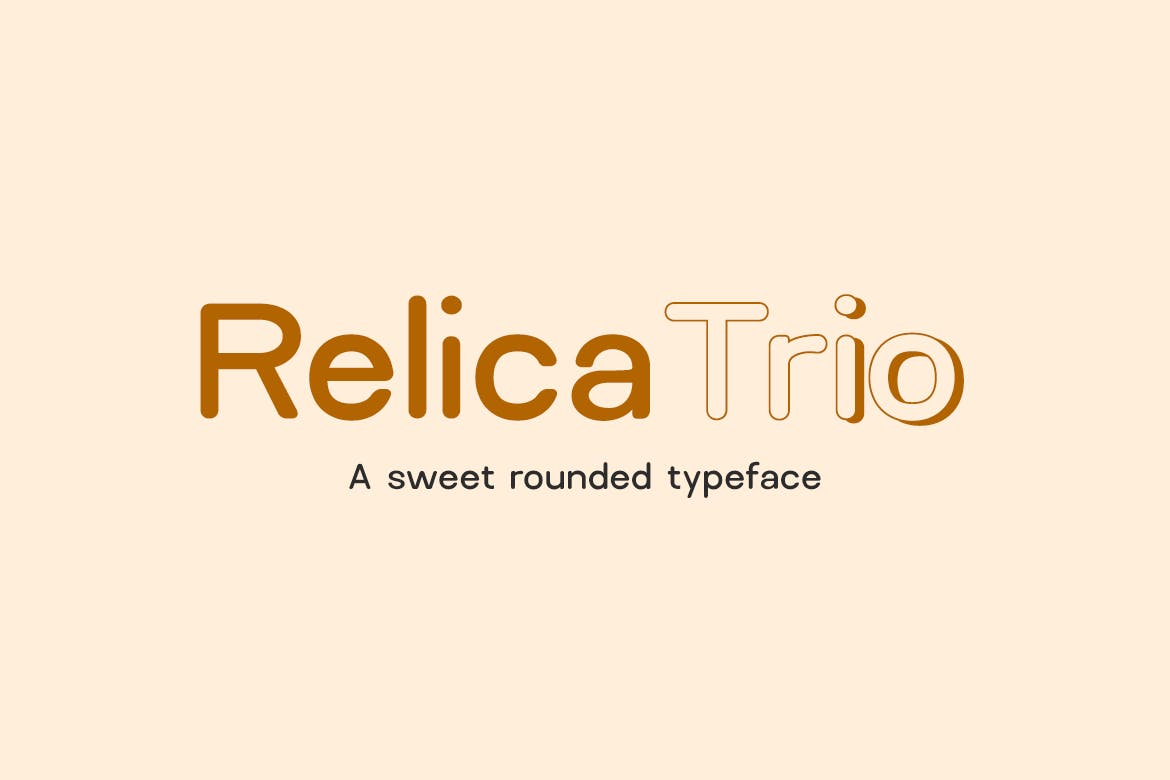 Relica Trio, if the name didn't give it away, is a sweet and cute rounded sans-serif typeface. Inspired by the aesthetic found in many bakery branding projects, Relica Trio aims to bring that same fluffy enjoyment to their font design. One of the best common rounded fonts suitable for a wide range of applications.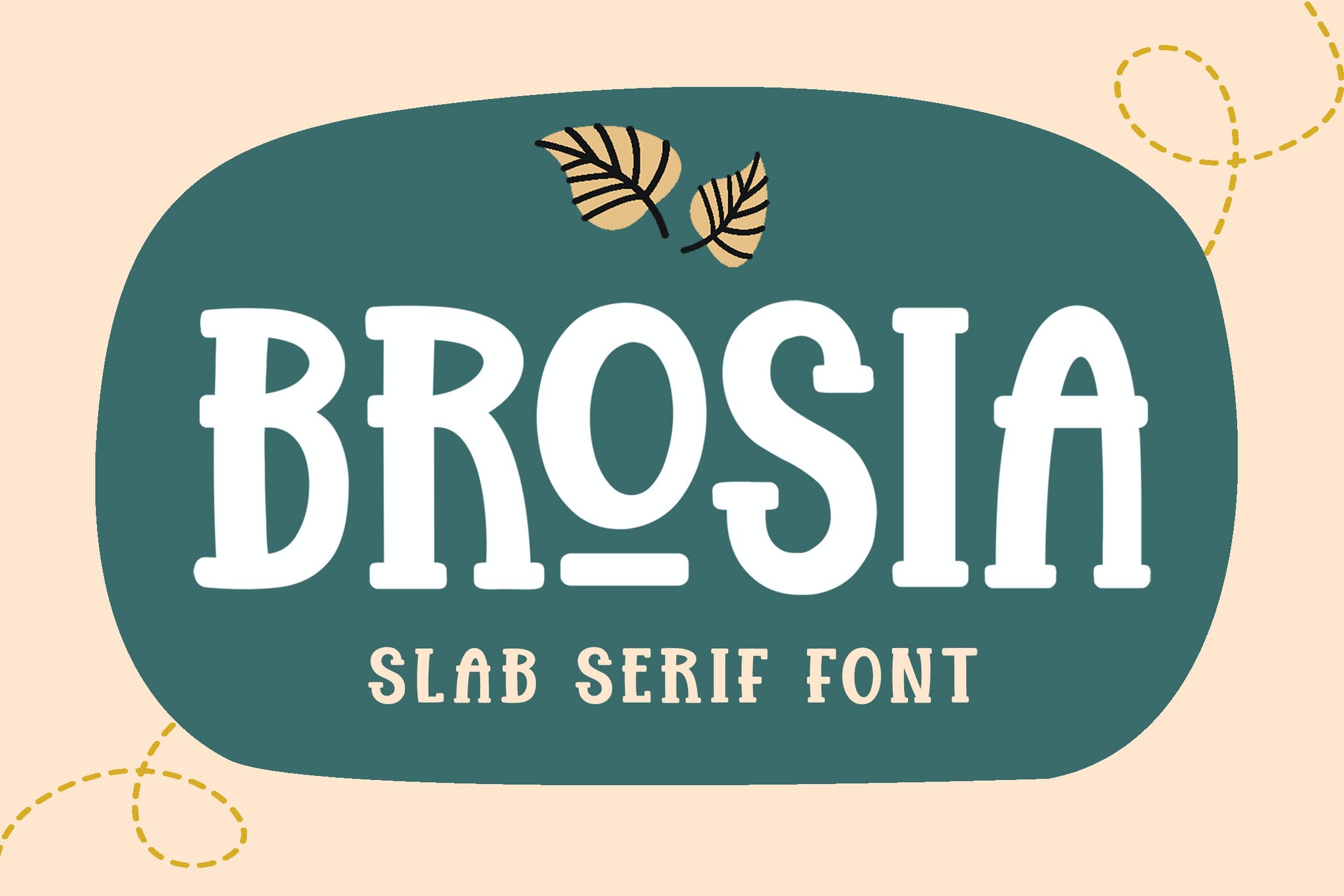 Brosia Slab is a slab font, built on the serif typeface, mixed with decorative character designs that make you swoon. It does what all slab fonts do best, command a huge chunk of the page. A powerful choice for a primary display font, well suited to branding, posters, magazines, t-shirts, and much more!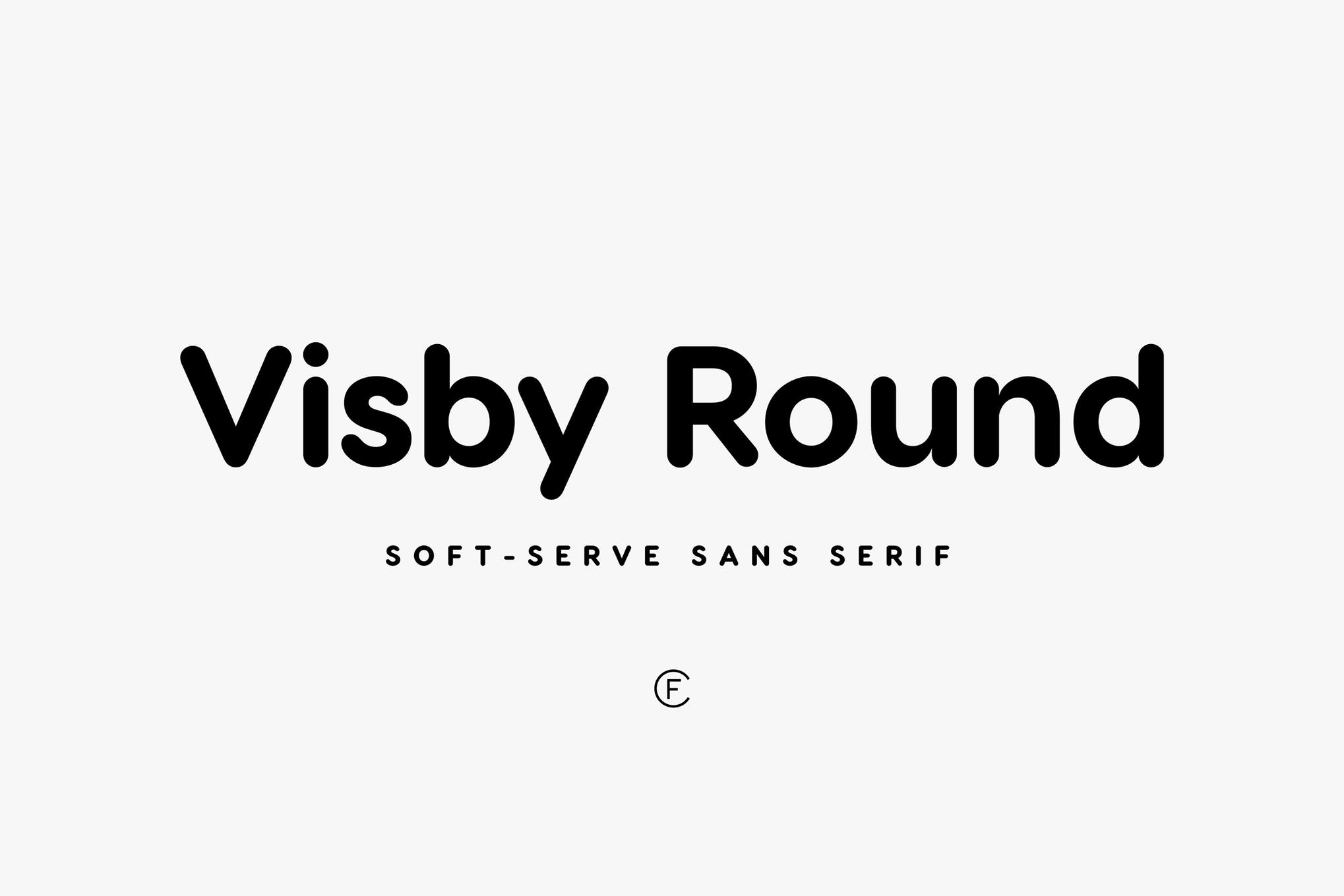 Visby Round is an adaptation of the original Visby typeface, taking its iconic rigid letter designs and softening them into a more rounded aesthetic. Visby is a minimalistic typeface that works well as a primary display font if you're looking not to clash with any other strong themes on the page, yet works just as well as a body text font as well.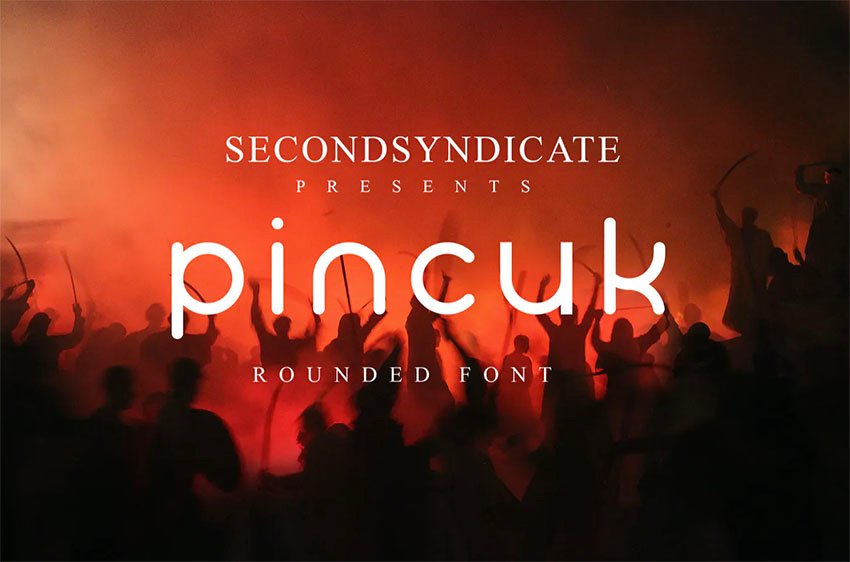 Offered exclusively as a lowercase font, Pincuk Sans Serif Round Font is a bold and minimalist round font that's perfect for posters and large print items.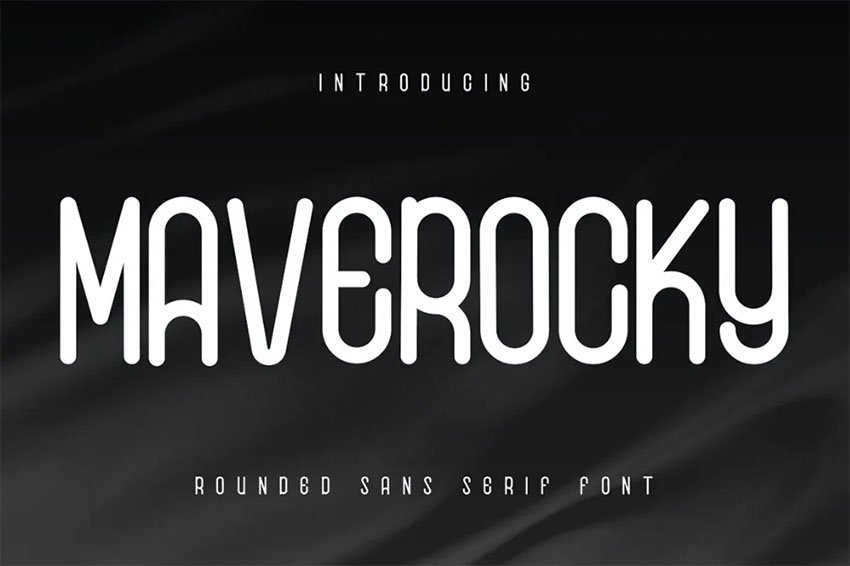 Here's another bold and stylish round font that you can have tons of fun with. This display font is perfect for product designs, labels, social media posts, and other special projects.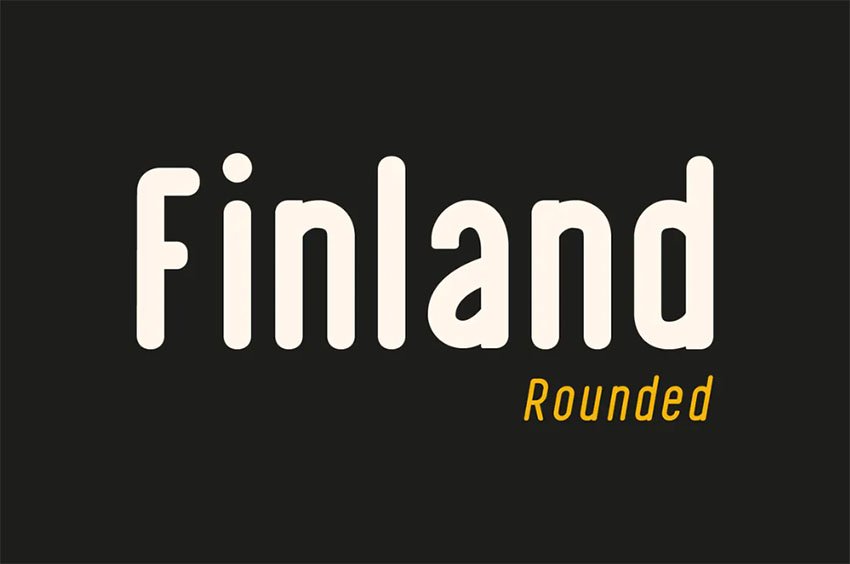 Finland Rounded Corner Font comes in six styles: regular, italic, thin, thin italic, bold, and bold italic. This means you have lots of options to create a unique and interesting look for your next project.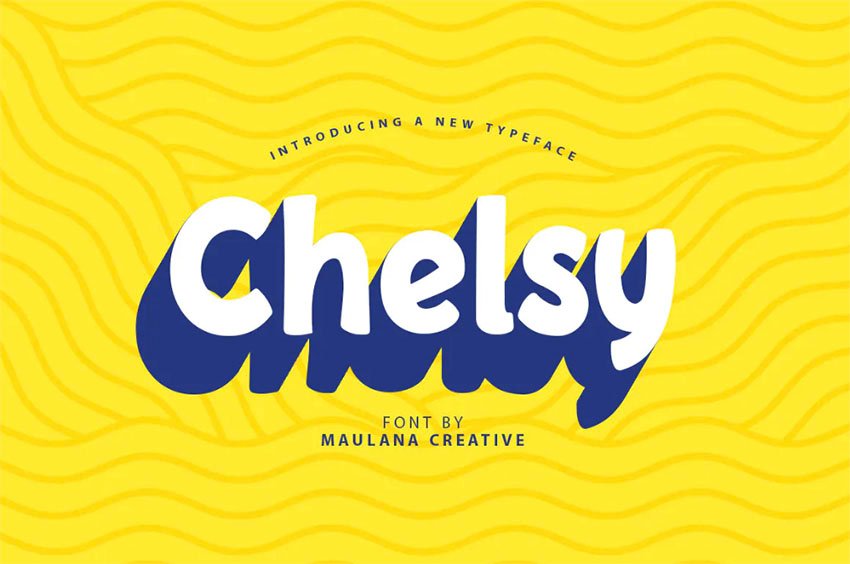 Chelsy Rounded Typeface is a handwritten sans serif font that's perfect when you want to inject a bit of fun into your projects. Use it for posters, T-shirts, packaging, and more.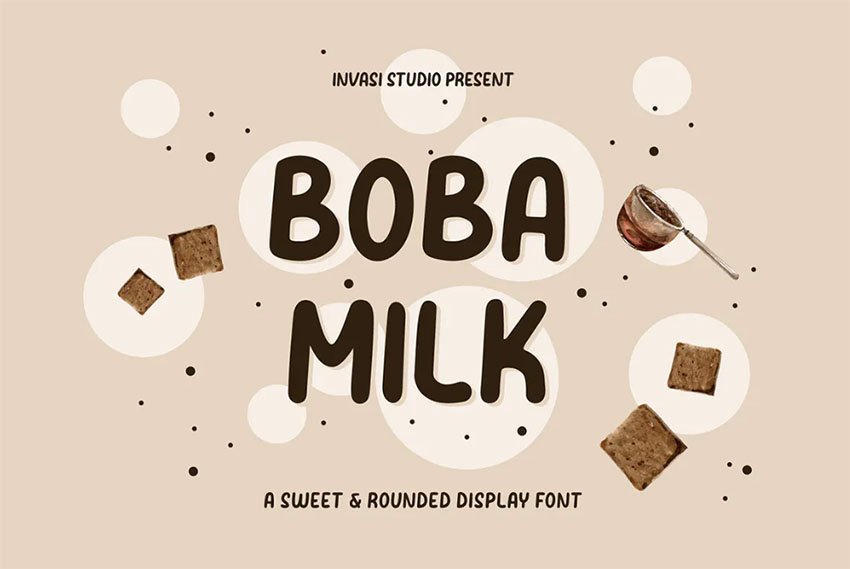 Playful by its very nature, Boba Milk Rounded Corner Font is a handwritten display font that's great for kid-friendly projects. It contains both upper and lowercase characters, numbers, punctuation, stylistic alternates, and multi-language support.
Free Rounded Fonts
You don't have to fork out a pretty penny to get your hands on a rounded font, although those premium options do look nice. There are plenty of free rounded fonts just waiting for you out there. Let's take a look at a few we think are special.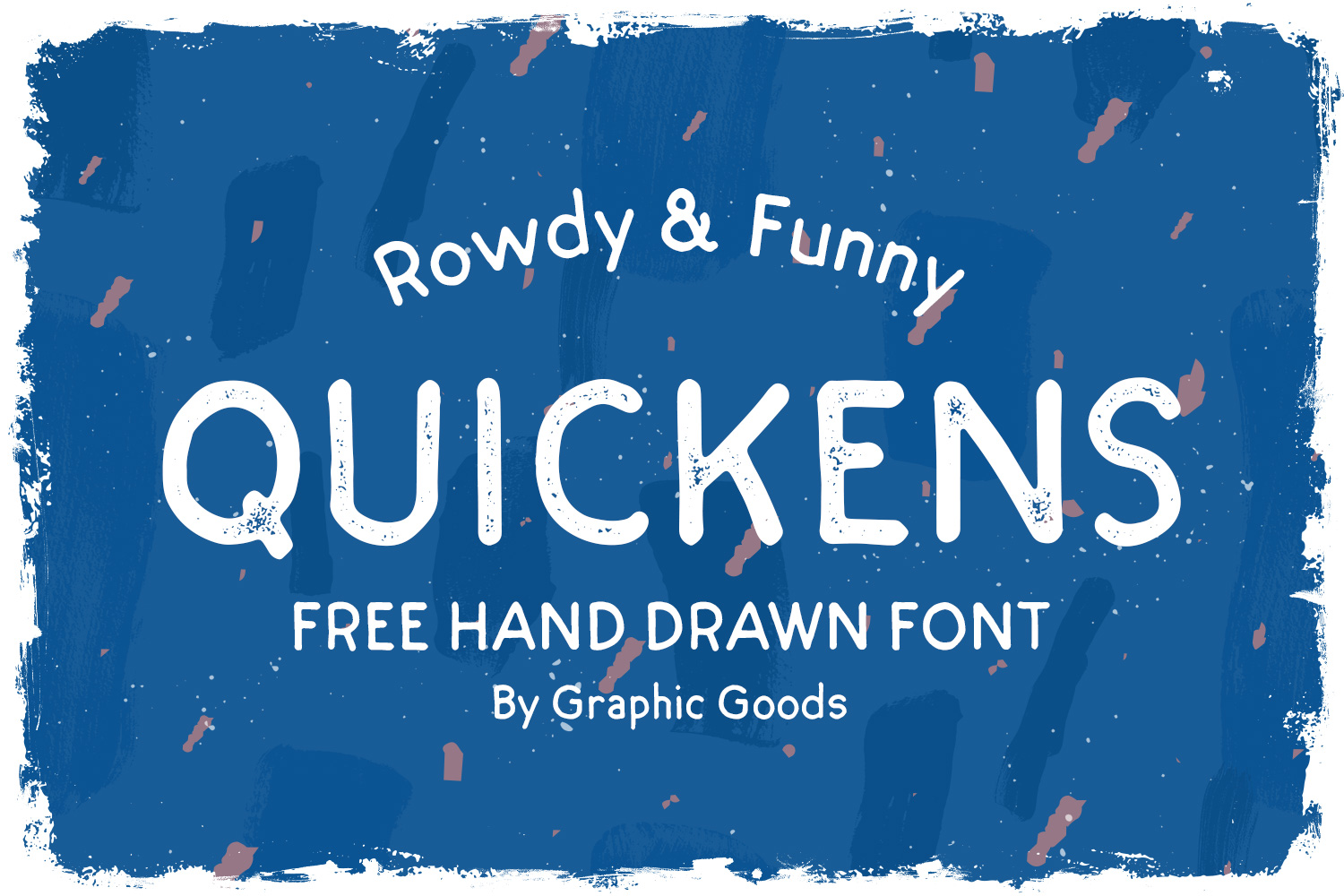 Quickens is a simple and easy to read rounded sans-serif typeface. Based on the old lettering textbooks, Quicken brings those subtly rounded edges, without falling too deep into its style. A strong and reliable rounded font choice.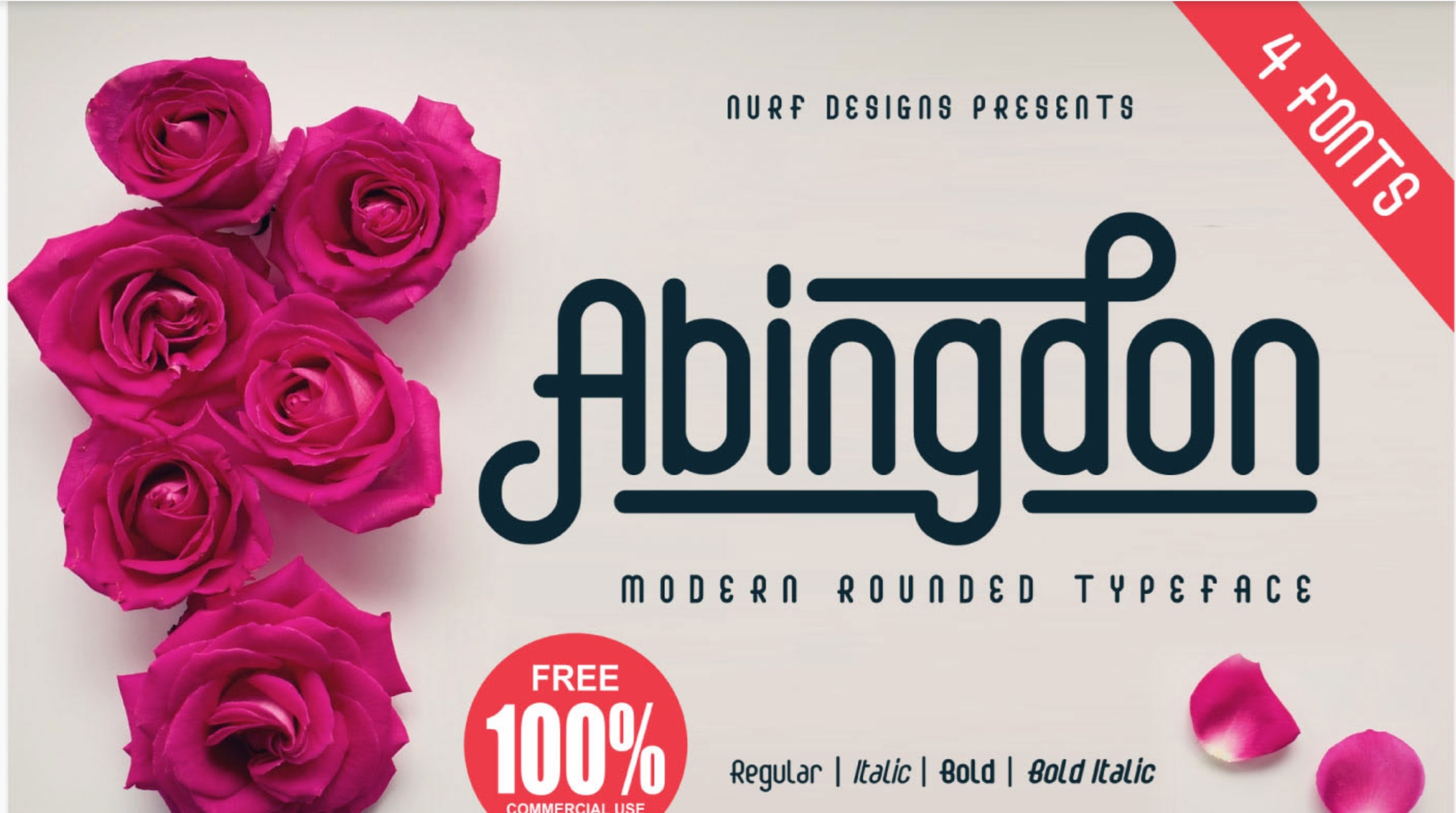 Abingdon is a rounded sans-serif typeface packed full of features. Coming in four distinct styles, and a long list of custom characters for you to play with, the font is highly adaptable to almost any application. Truly, one of the best free rounded fonts on the market.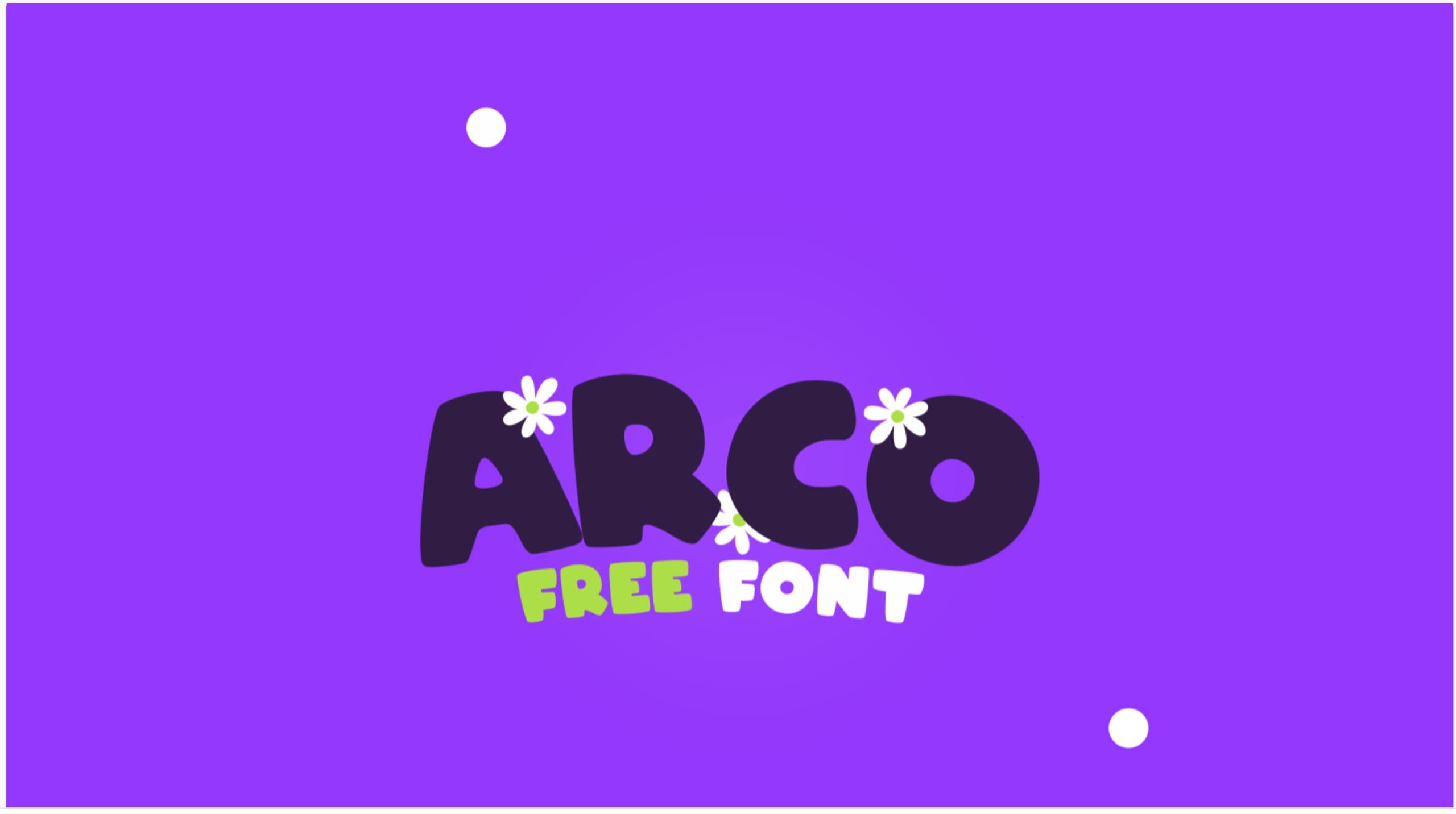 Arco is an animated sans-serif typeface that offers more than 80 characters and uppercase alphabets. The font is highly versatile and comes with a distinct minimalist style. Well suited to a range of branding, t-shirt, magazine, poster, illustration, and gift card projects.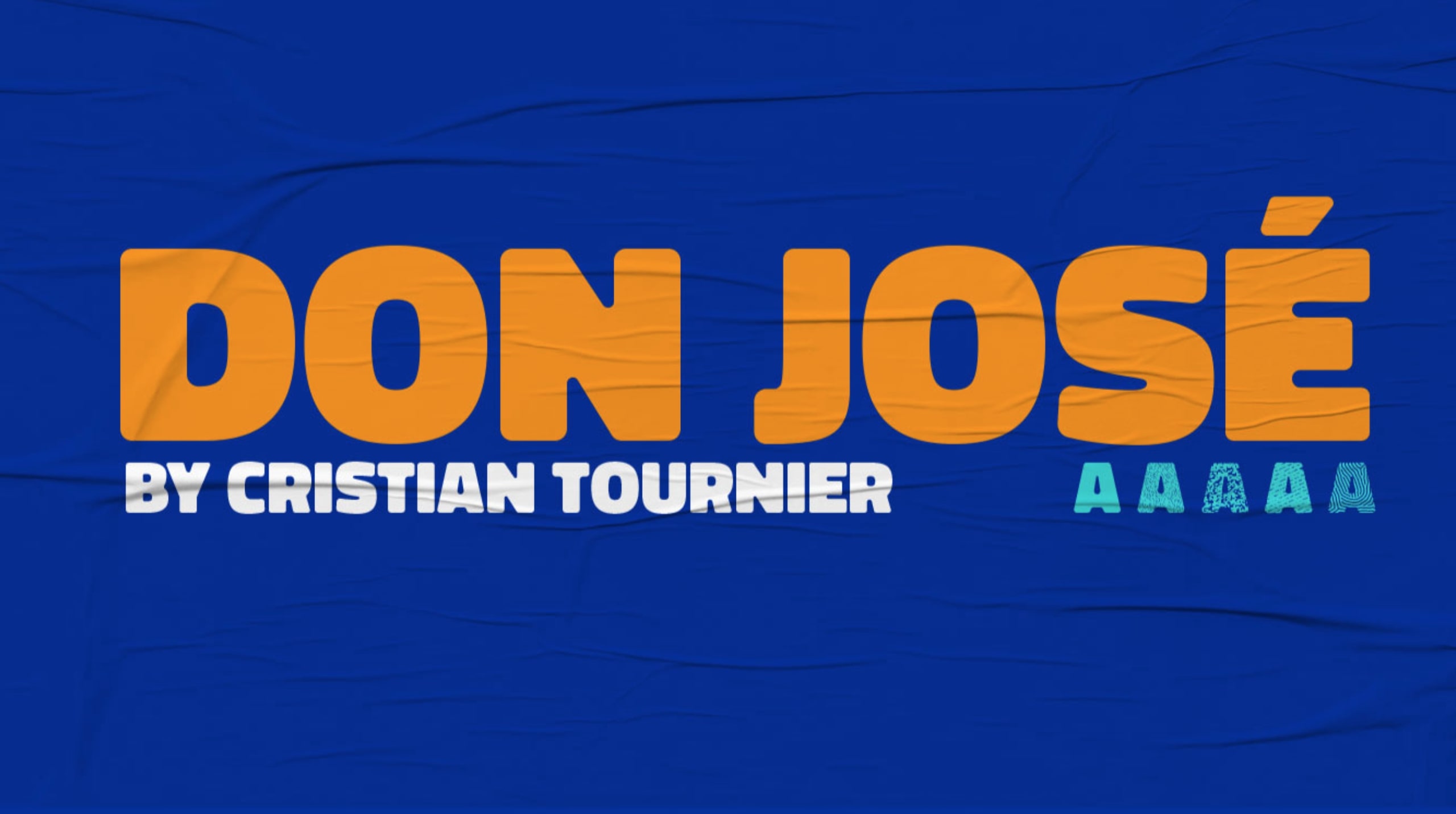 Don Jose is a strong sans-serif typeface, mixed with the rounded edges we've all come to love. Able to stand out on any page, Don Jose is a reliable and versatile typeface that will have those projects popping with a little personality.
Grab Hold of A Rounded Font Today!
The rounded edge design is a tried and tested favorite of pleasing aesthetics for a reason. It's a look and feel we can all appreciate. Now with these free and premium rounded corner fonts, you're well on your way to bringing that same wonderful vibe to your creative projects.