33+ Best Fonts for Procreate in 2023 (Free & Pro)
Ever since Procreate made it into our hands in 2011, the graphic editing app has been a godsend for bringing creative projects to life. With just a few strokes of our fingers, the possibilities are endless.
Yet one frustrating aspect of Procreate is finding a compatible font to really make your creative projects something special. That's why we've compiled a list of our favorite procreate fonts, both from premium and free sources, for you to choose from.
Read on to see the most captivating procreate compatible fonts out there!
Get every varied font and typeface you could ever need with one simple subscription. From just $16, get unlimited access to thousands of fonts, typefaces, graphics, templates, photos and illustrations.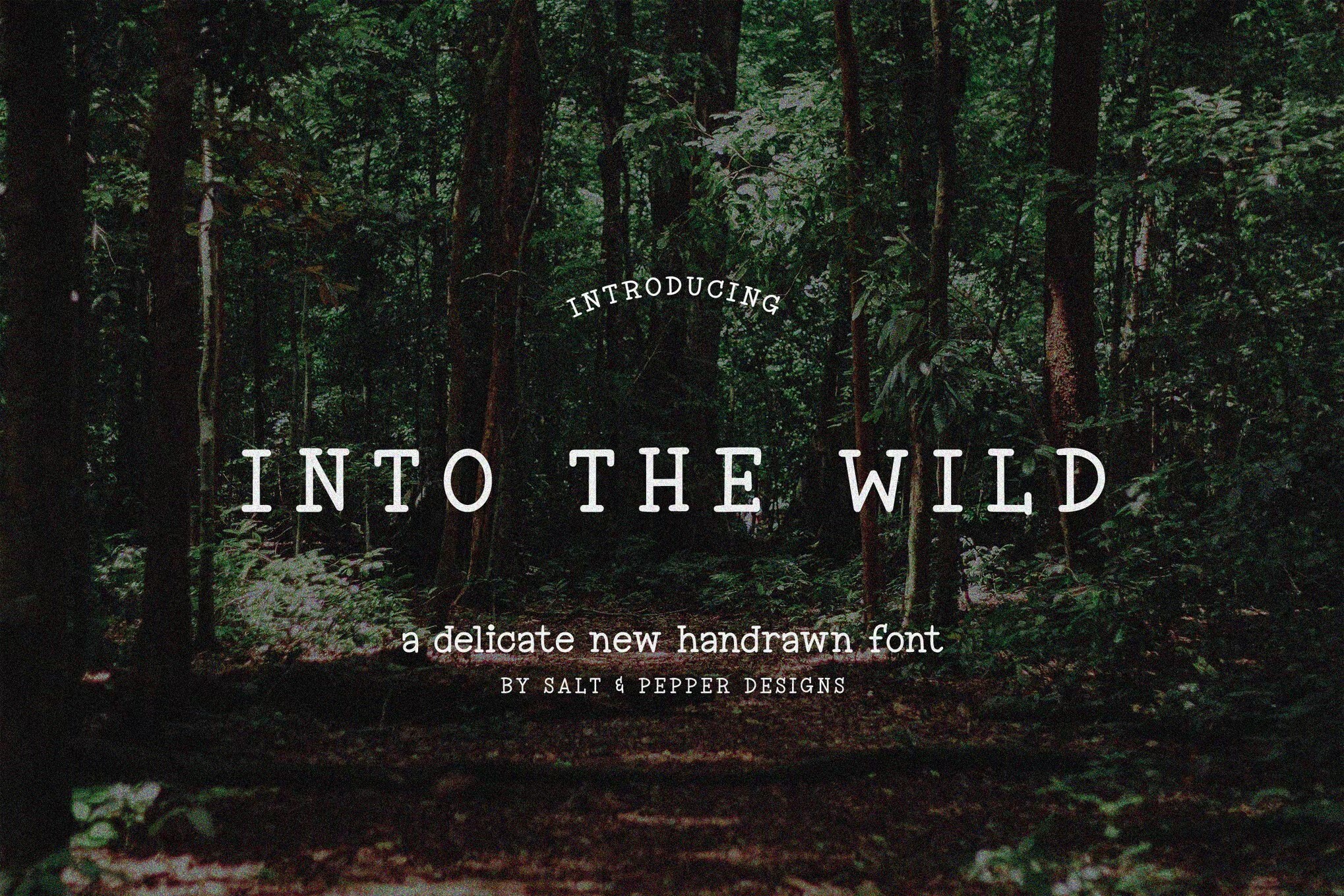 If you're looking to hunt down the best Procreate fonts, the above-featured product is well worth checking out. Into the Wild is a simple, and modern typeface that will find itself at home in a range of creative and professional projects.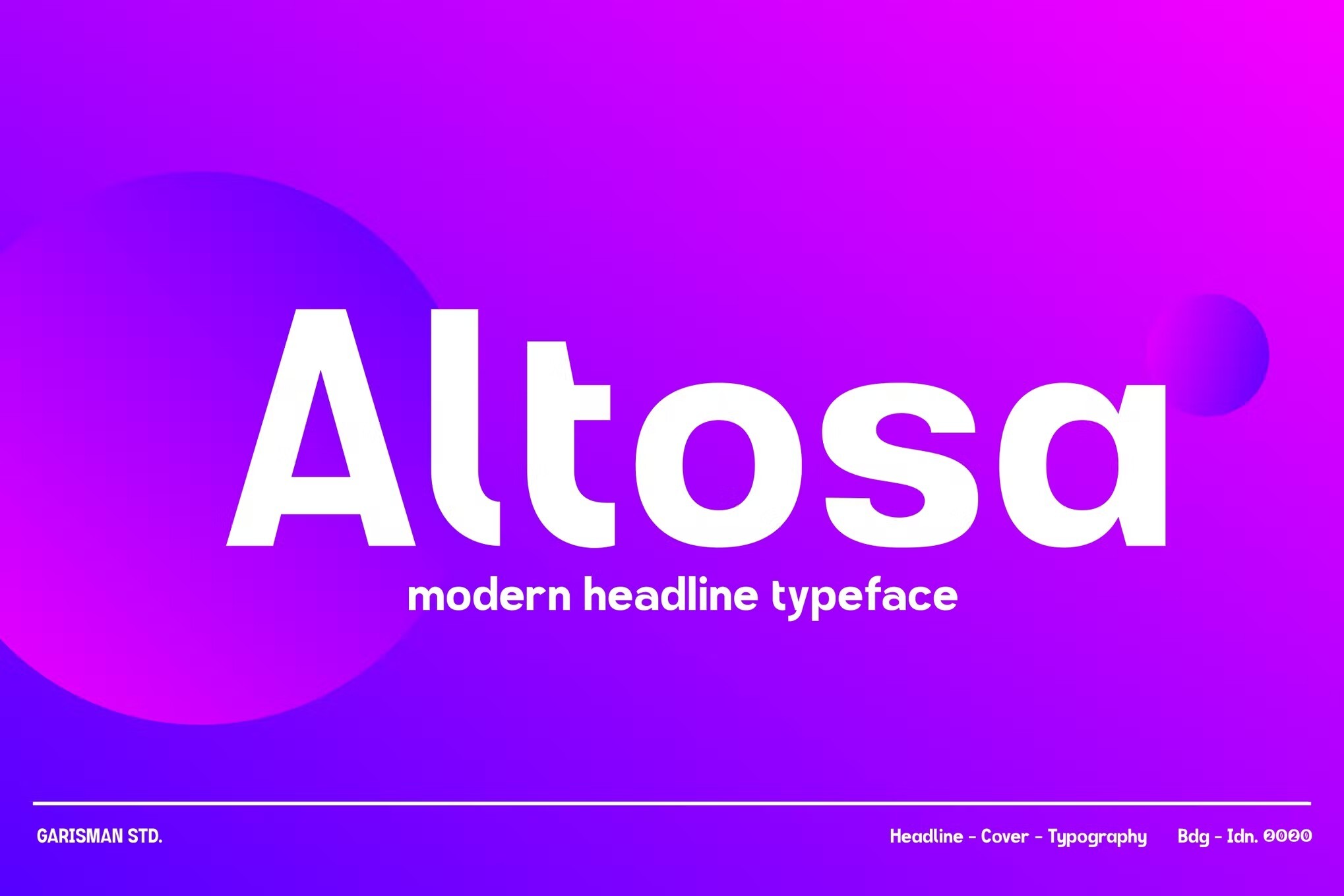 Altosa is a bold, and powerful font exclusively designed to give a modern, and firm look to magazines, and posters headlines, and titles. When it comes to the best fonts for Procreate, Altosa stands at the top of the league. Do check it out.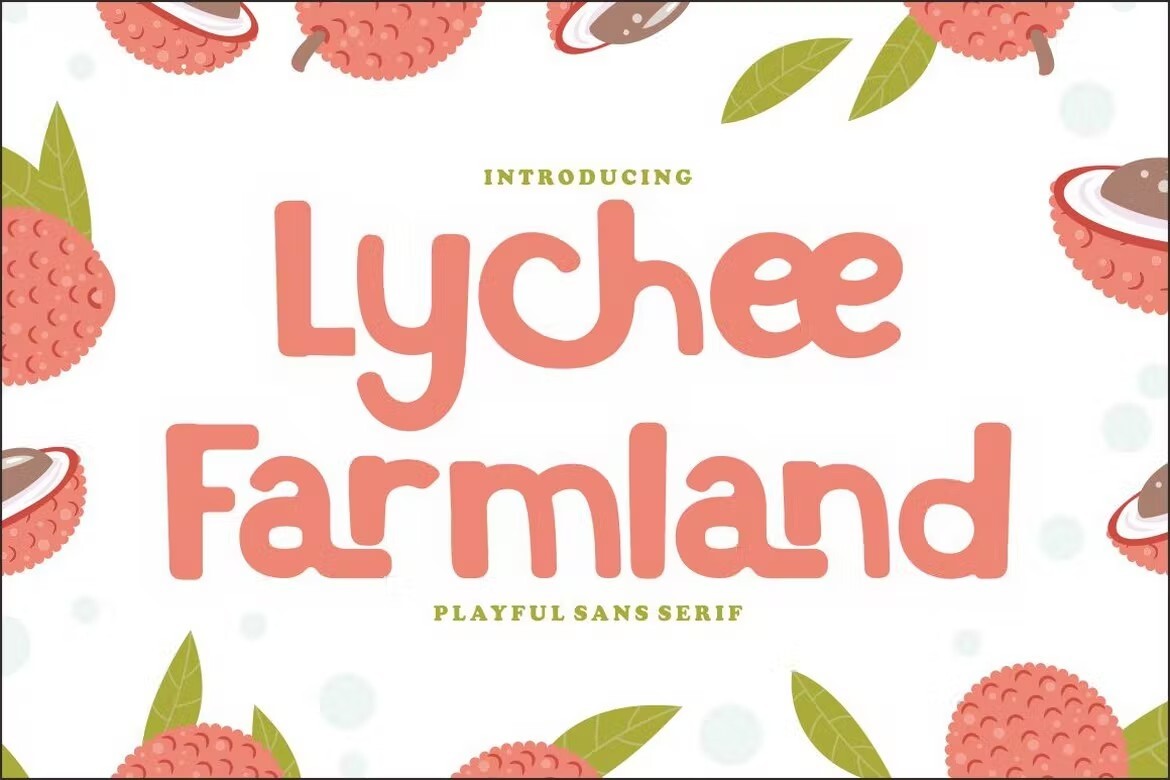 Lychee Farmland is a playful, and quirky typeface that will ensure your designs are loved by kids, teenagers, and the elderly alike. It's so much better than the free Procreate fonts floating around the internet; don't hesitate to take it for a spin.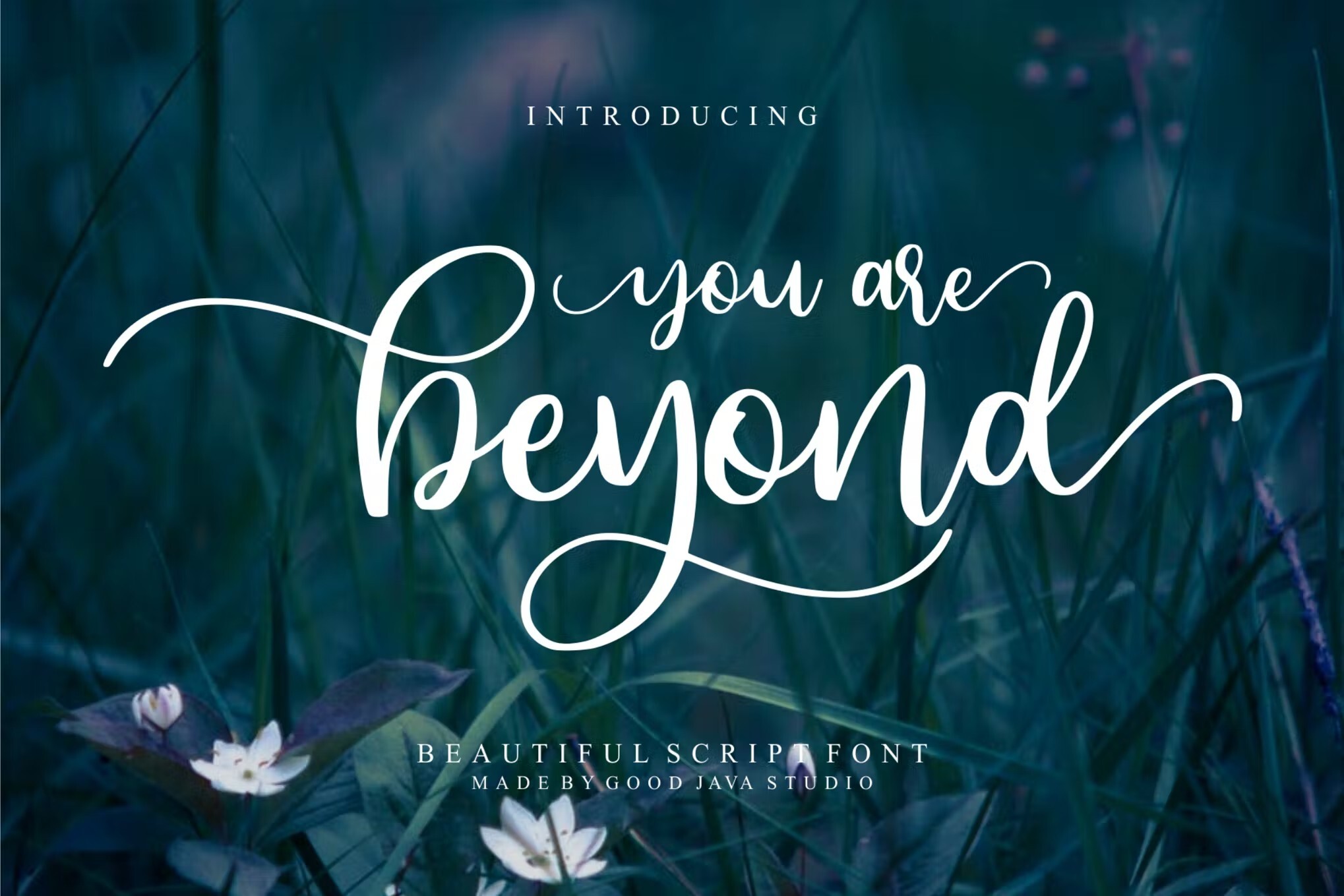 If you're looking for a Procreate font that exudes luxury, and elegance, Beyond will fit right into your needs. This beautifully designed typeface is suitable for a multitude of design projects; we wholeheartedly recommend you try it out.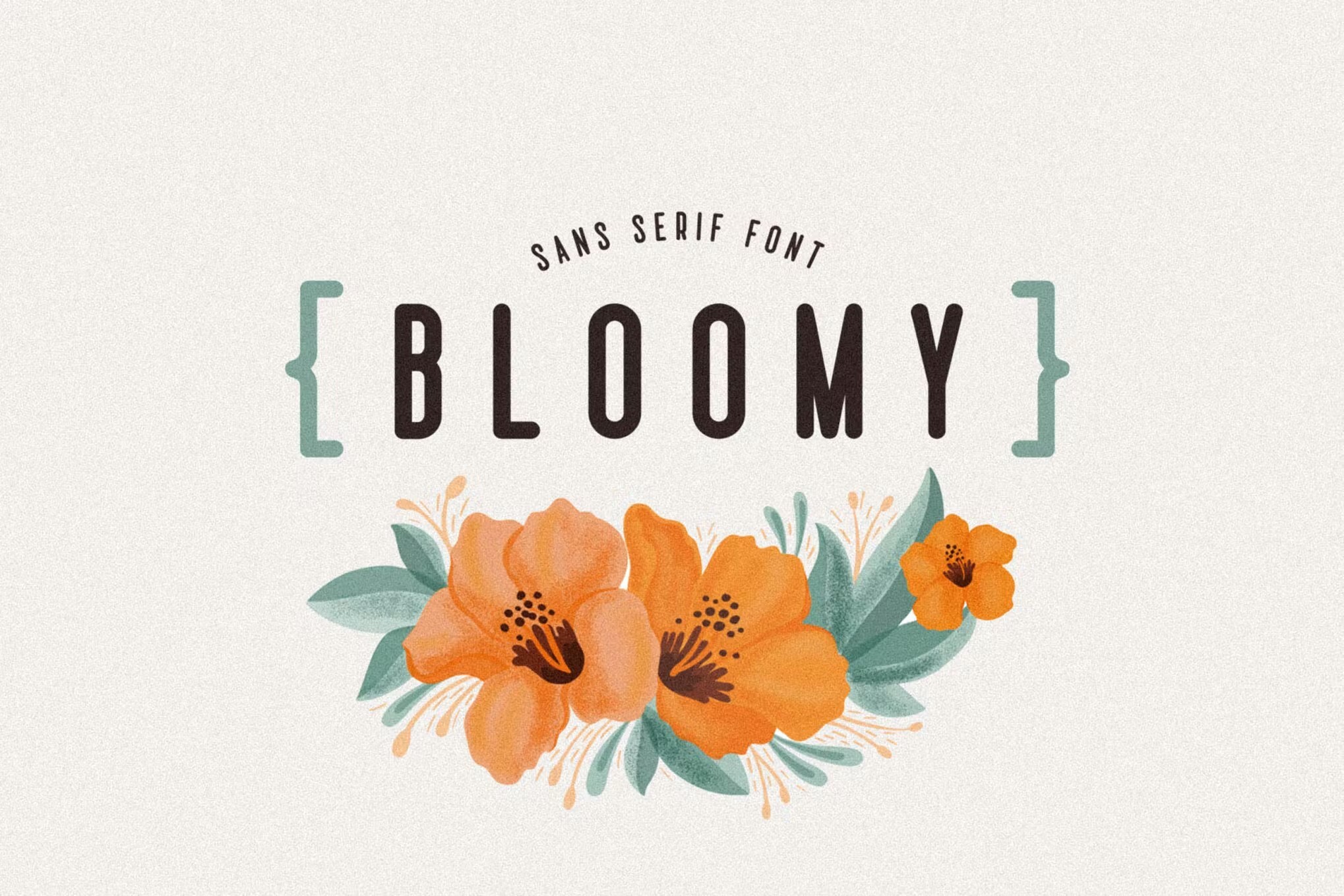 Bloomy is a gorgeous sans-serif font that comes with a full set of uppercase and lowercase letters, numbers, punctuation, and multilingual support. It's compatible with Procreate, Adobe Photoshop, and Illustrator. Download it right away, or add it to your shortlist at the very least.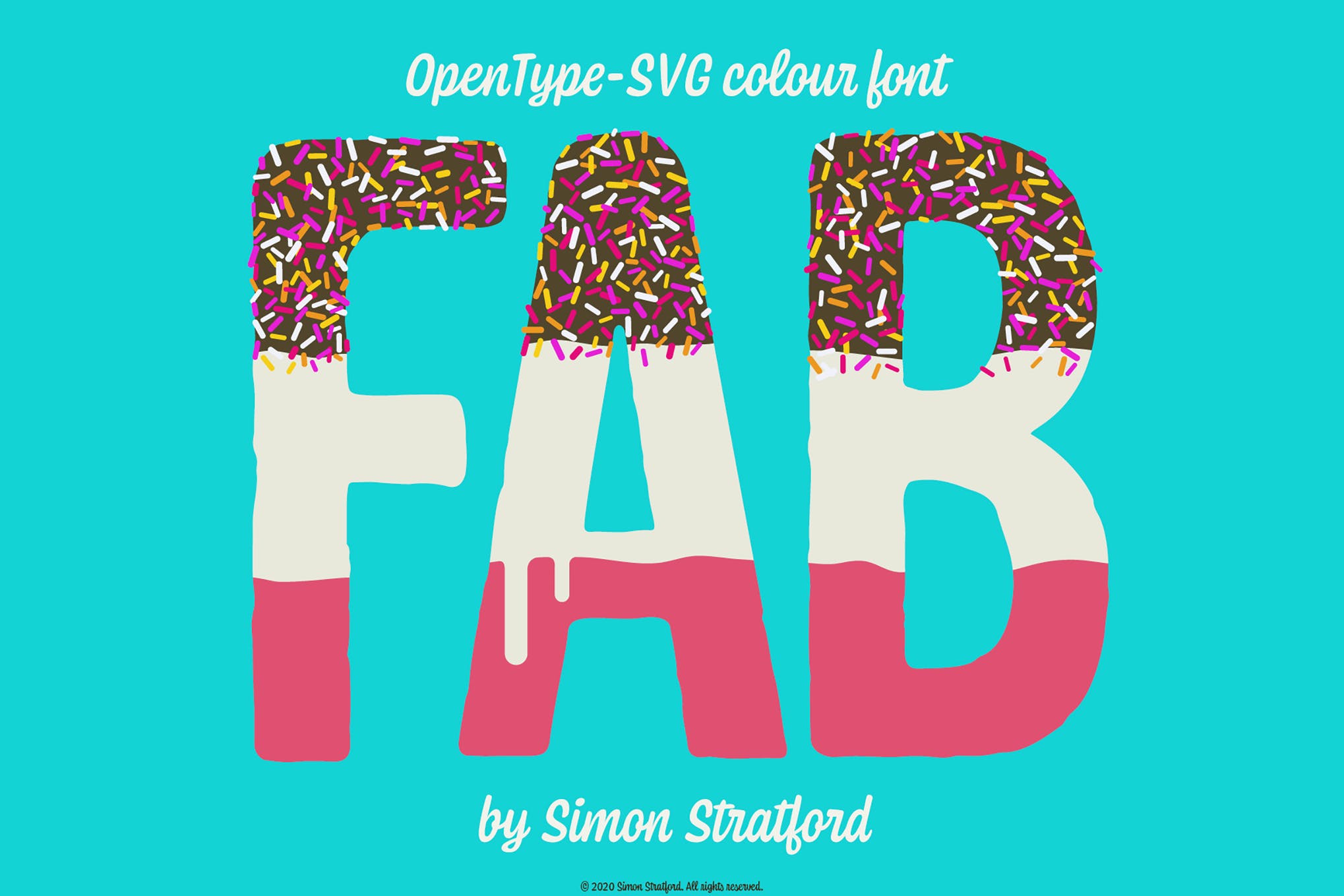 A unique and colorful option, Fab is a quirky font modeled after the fab ice lollies from the bygone era. It features a really cool design with candy sprinkles on top, suited for any project that needs a touch of vintage charm, and nostalgia.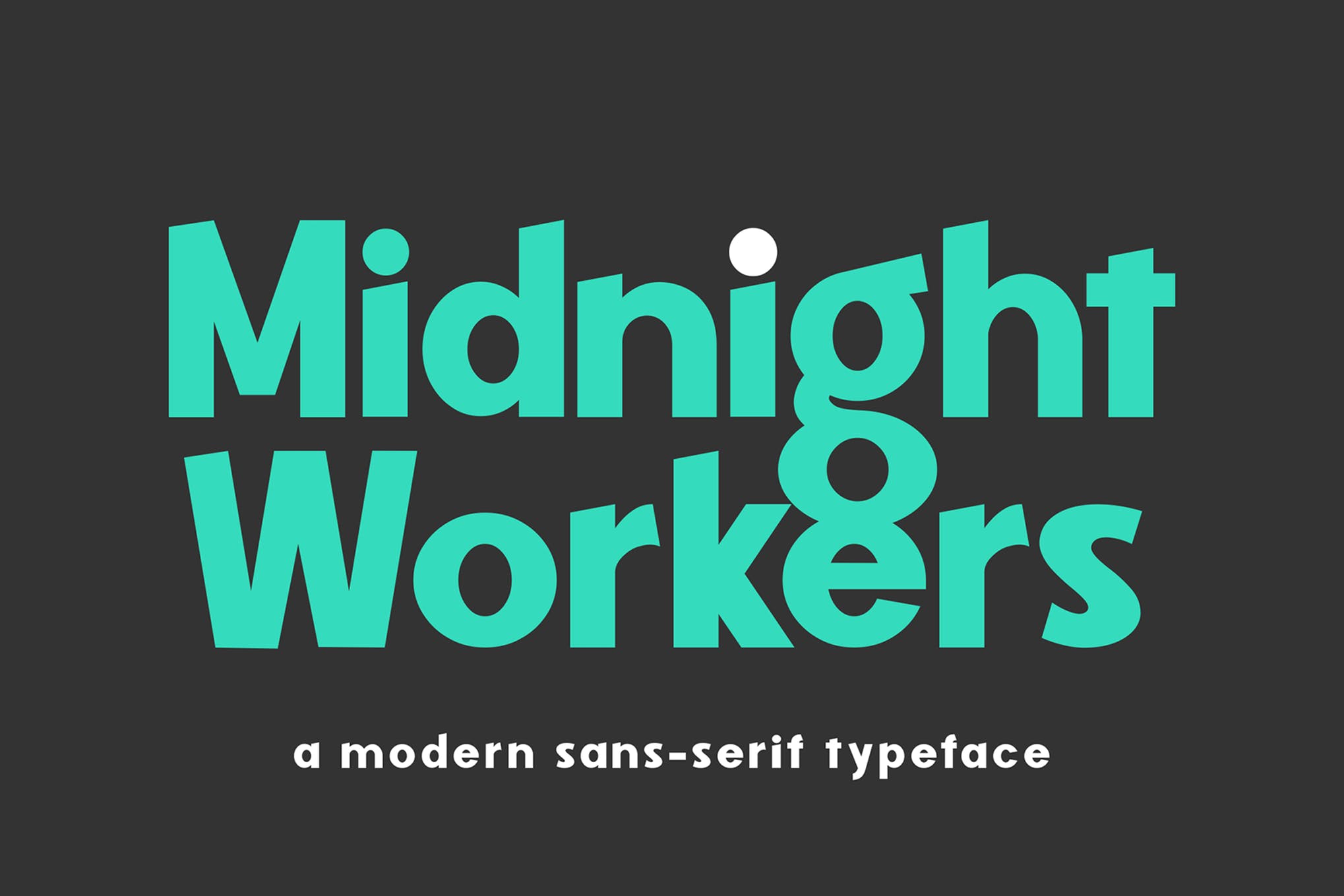 Inspired by the lives of freelancers who work day in and day out to provide for their families, Midnight Workers is one of the best Procreate fonts for headlines, logos, posters, and other branding materials that need a professional yet dynamic touch.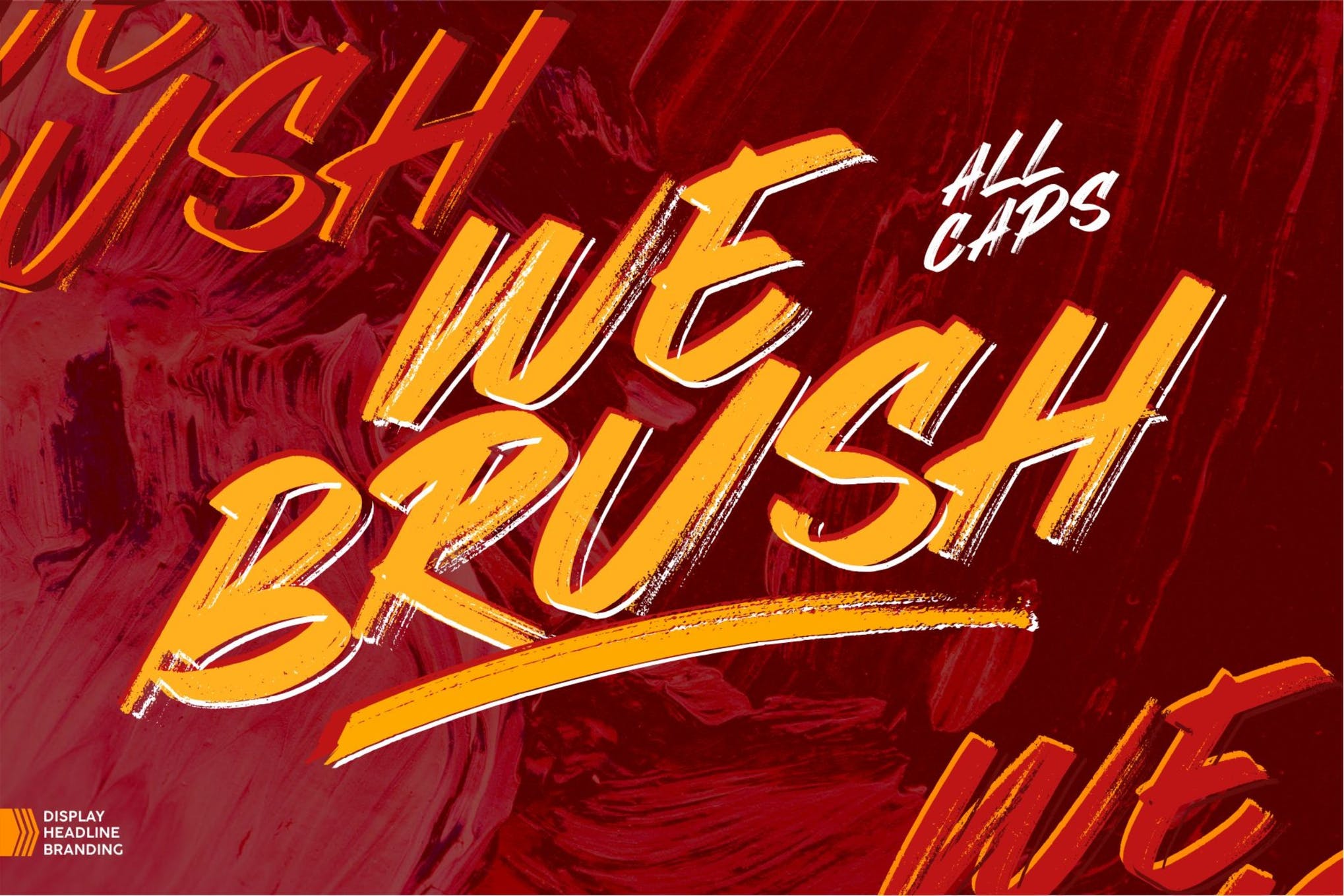 Webrush brings together attractive curved linework with a touch of urban edge. A stylish script font that will catch attention, and drive interest on any canvas. A great font for your branding, product packaging, merchandise, or social media project needs.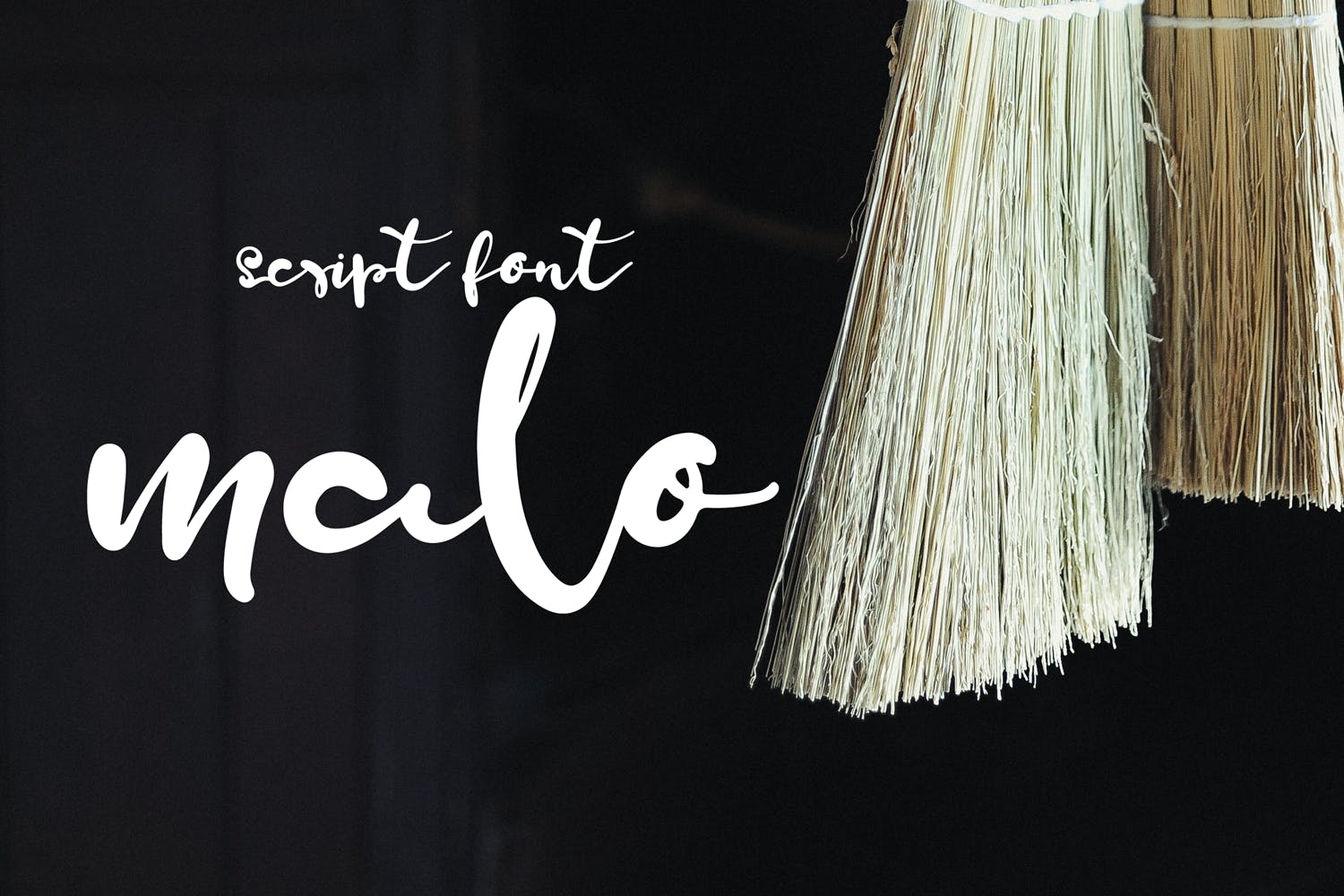 Malo is a beautiful script font, styled with a range of handcrafted lettering designs. A lush and free-flowing aesthetic that brings the cursive style to the page with a splash of personality. A versatile and captivating display font choice.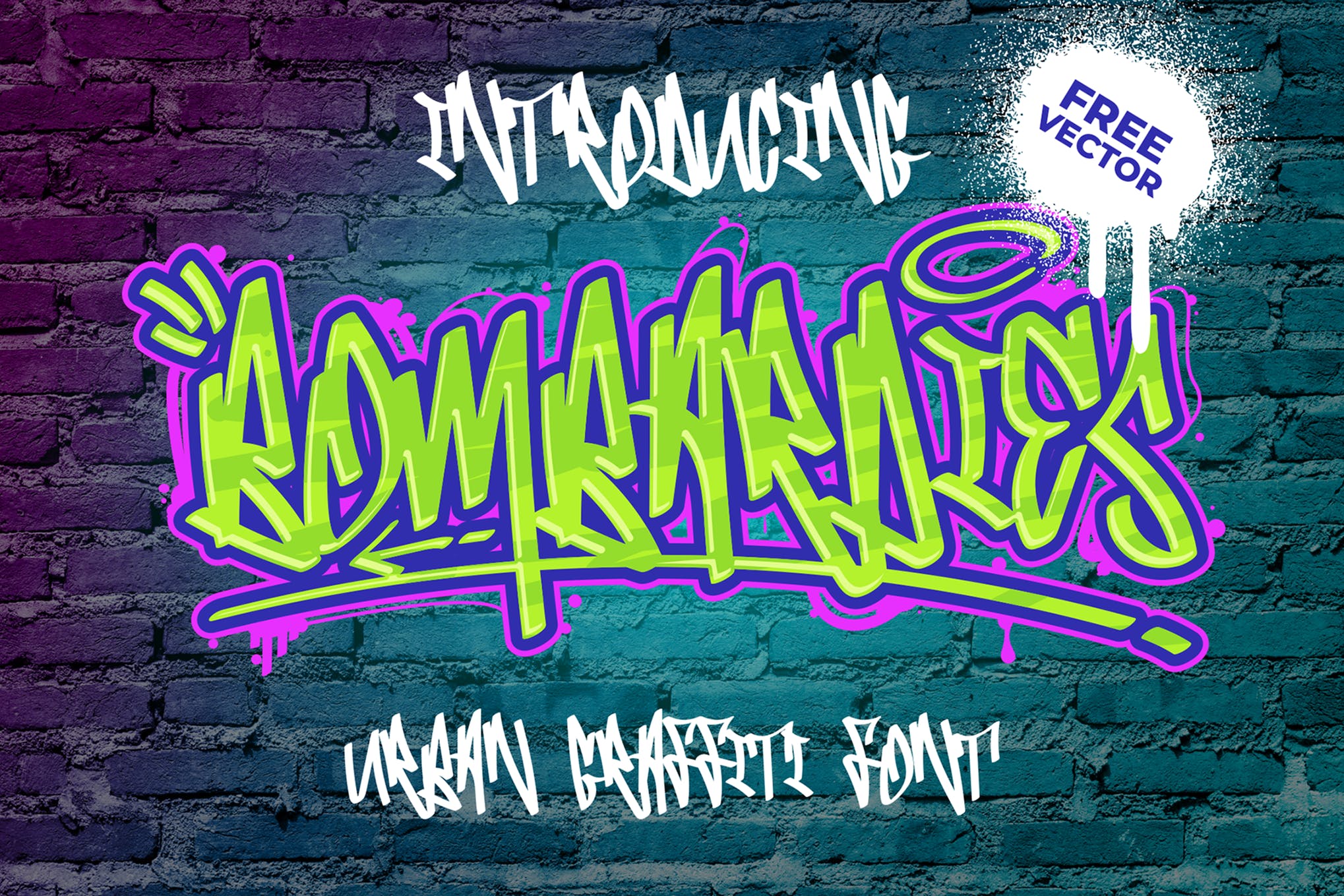 Bombardies is a decorative typeface that lets you let loose your inner urban street artist. With an iconic graffiti style and a range of unique border options to choose from including free vectors, Bombardies is sure to leave you customizing for hours. A gold standard in the world of the best Procreate fonts.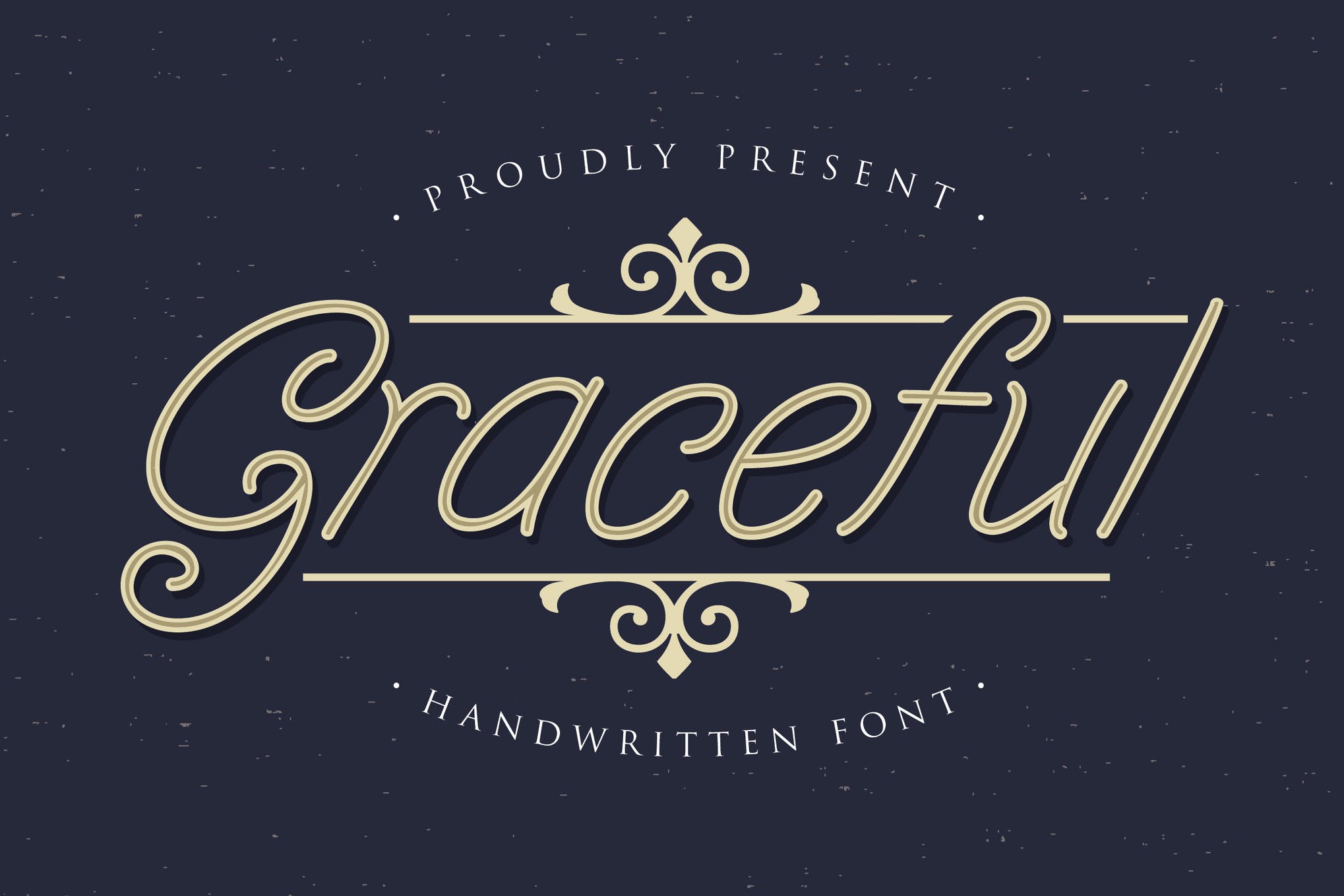 Graceful is a script typeface with elegantly designed line work, and a touch of class that's hard to take your eyes off. A beautiful and captivating display font well suited to your branding, t-shirt, album cover, illustration, book cover, logo, or advertising projects.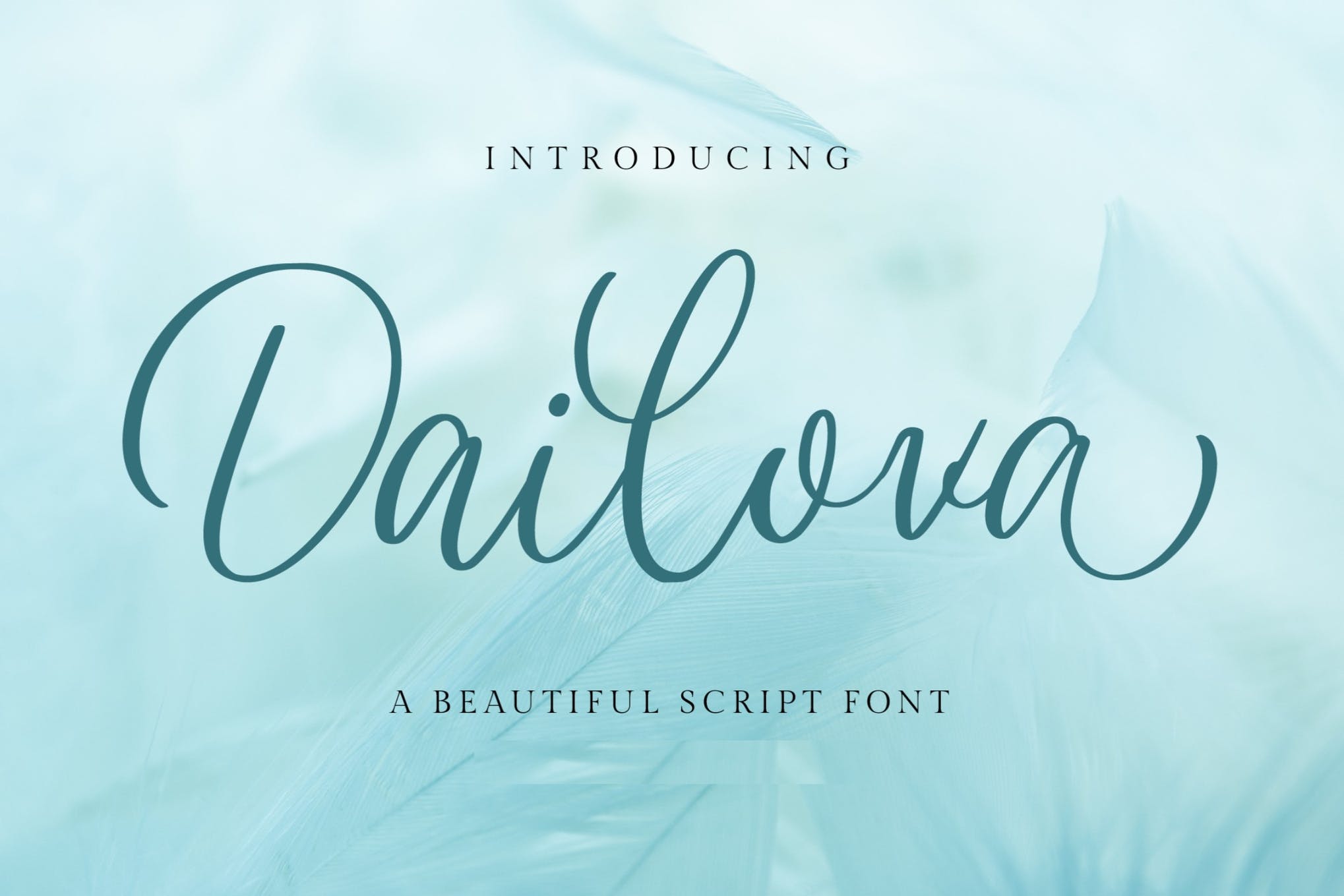 Dailova is a script font that uses handmade cursive letter designs, mixed with an easy-going font style that puts you at ease. Dailova has uniquely designed upper and lowercase letter aesthetics and multiple weights for you to choose from. One of those fonts for Procreate that's as effective as it is easy to use.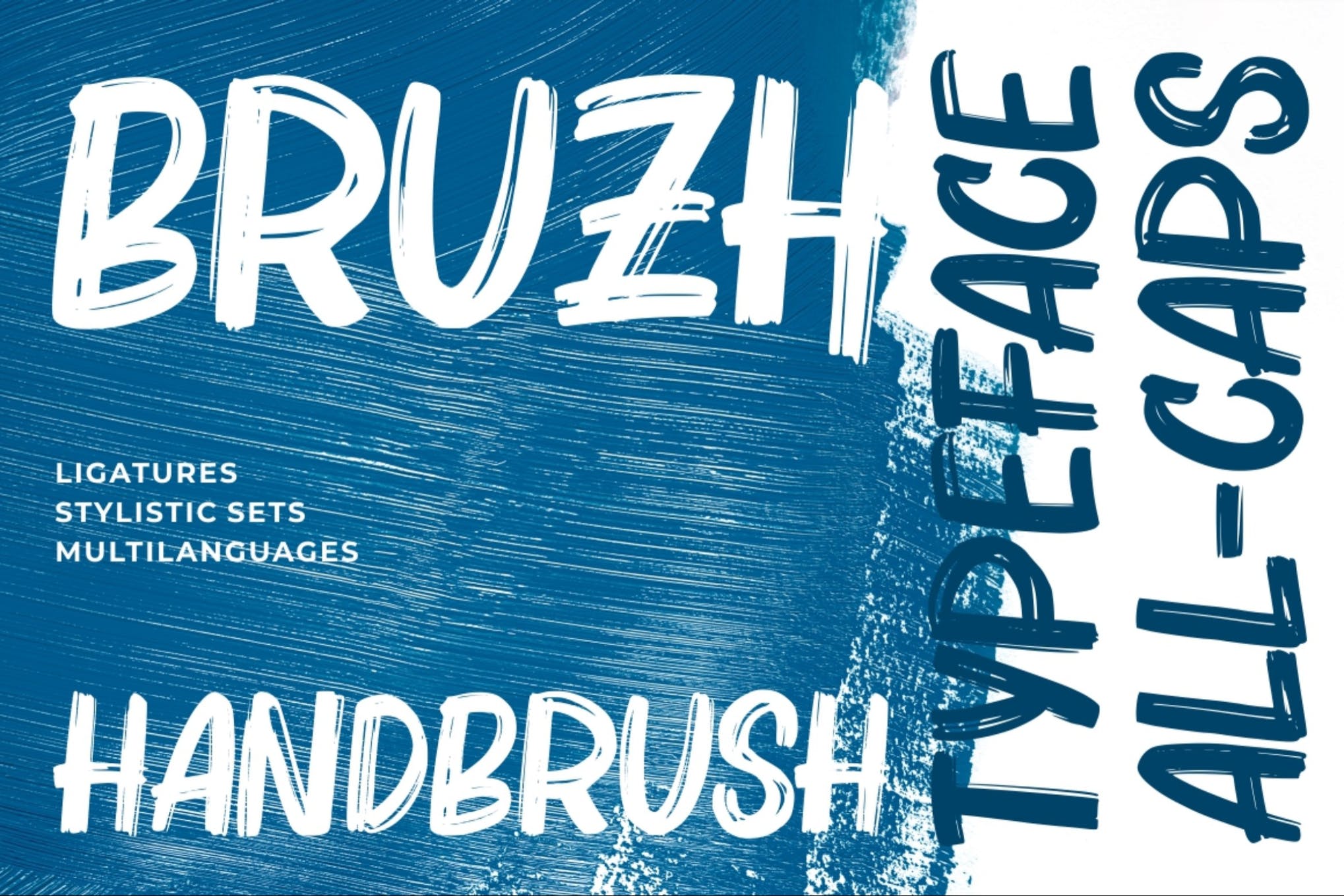 Bruzh is a brush-stroke decorative font that brings a combination of influences to the table. With both a gritty brush aesthetic and a touch of urban character, Bruzh is a highly versatile display font that will have your creative projects popping out of the page.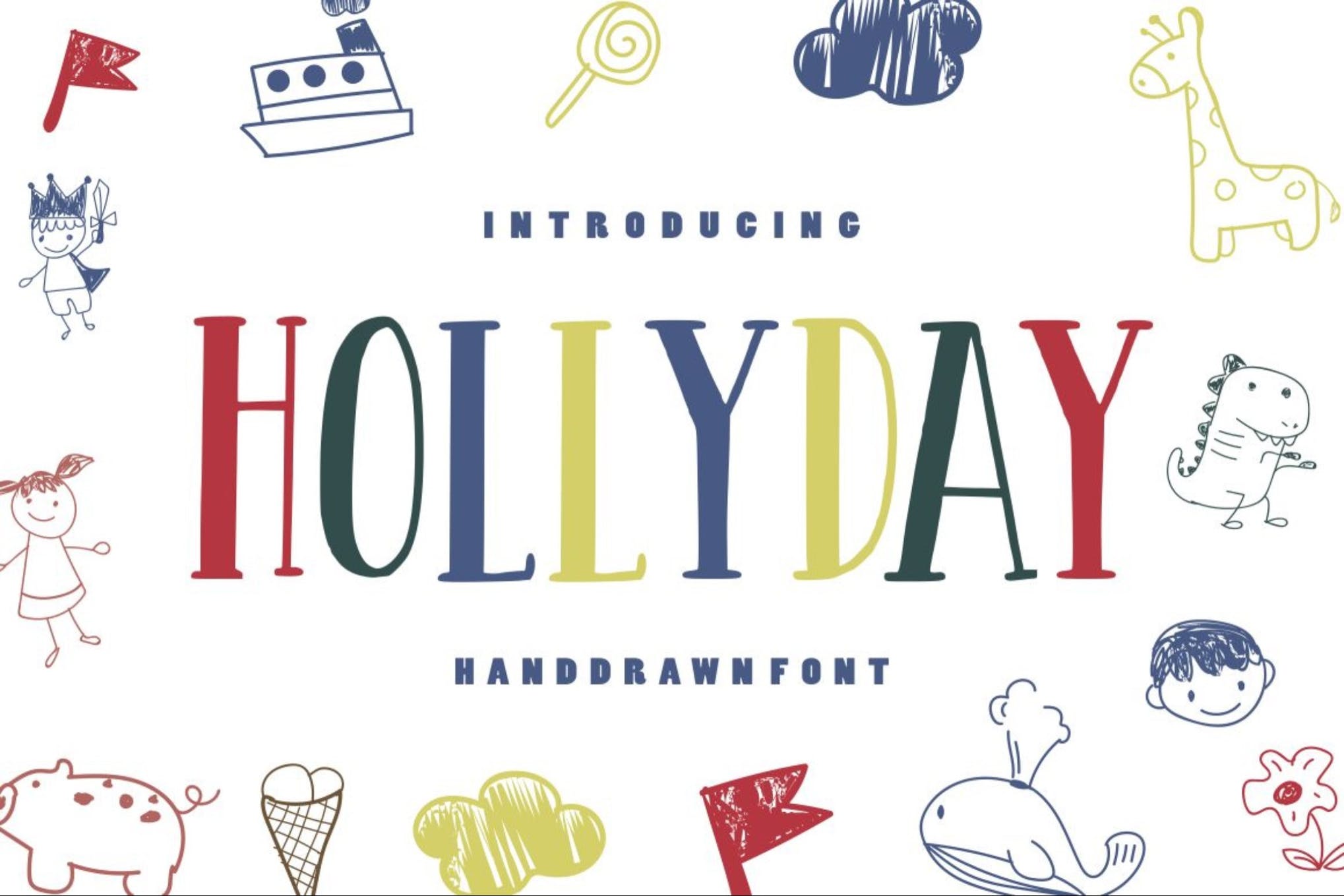 Hollyday is a kids' hand lettering font incredibly fitting to a pool of designs including logotypes, monograms, invitations, posters, and more. Hollyday is very simple to install, and regarded as one of the best Procreate fonts by its existing users.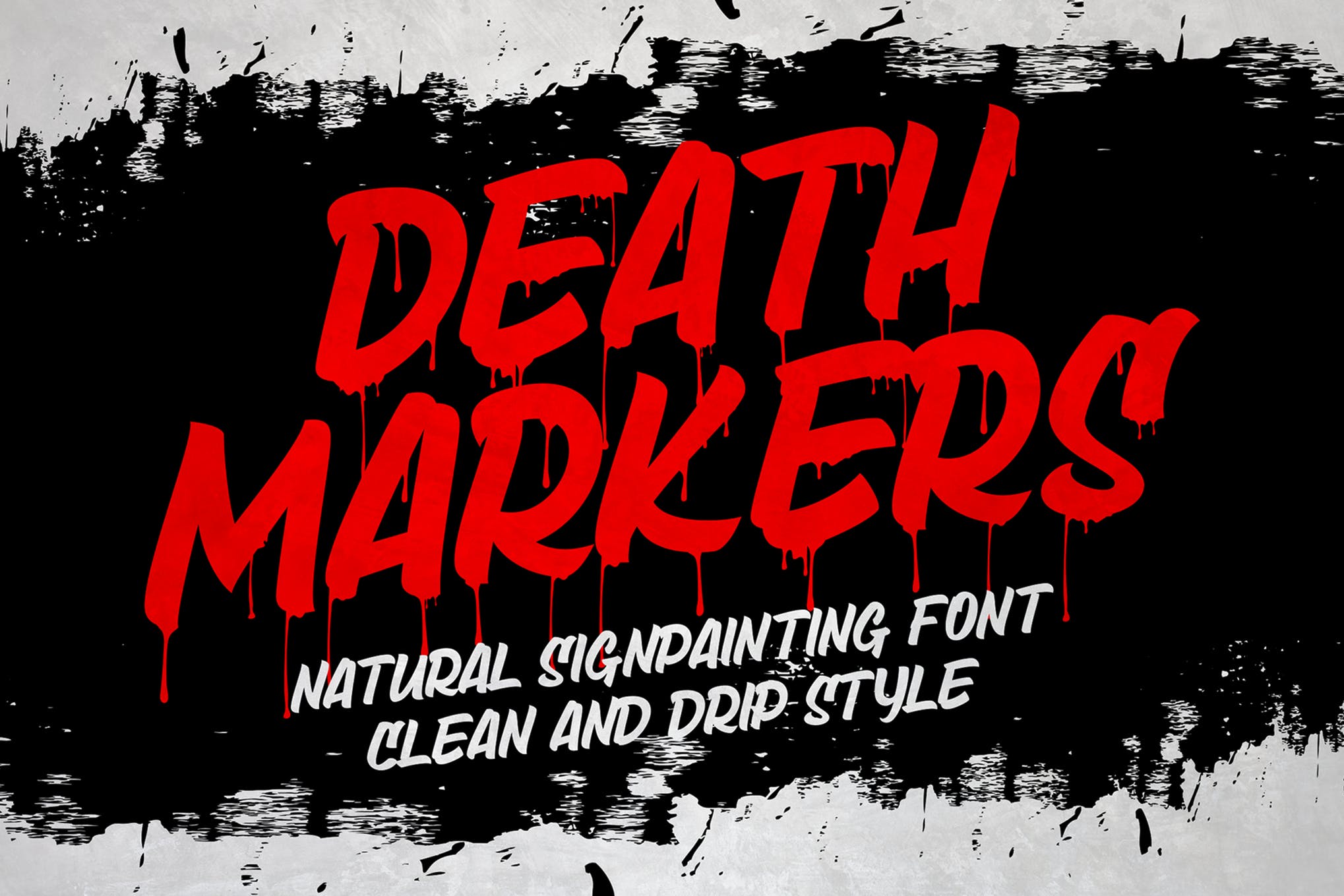 Death Markers is a horror-styled font that comes loaded with features. From uniquely crafted letter designs, each with its own blood dripping personality, to its two distinct styles: Clean and Drip. Death Markers is a powerful and impressive display font.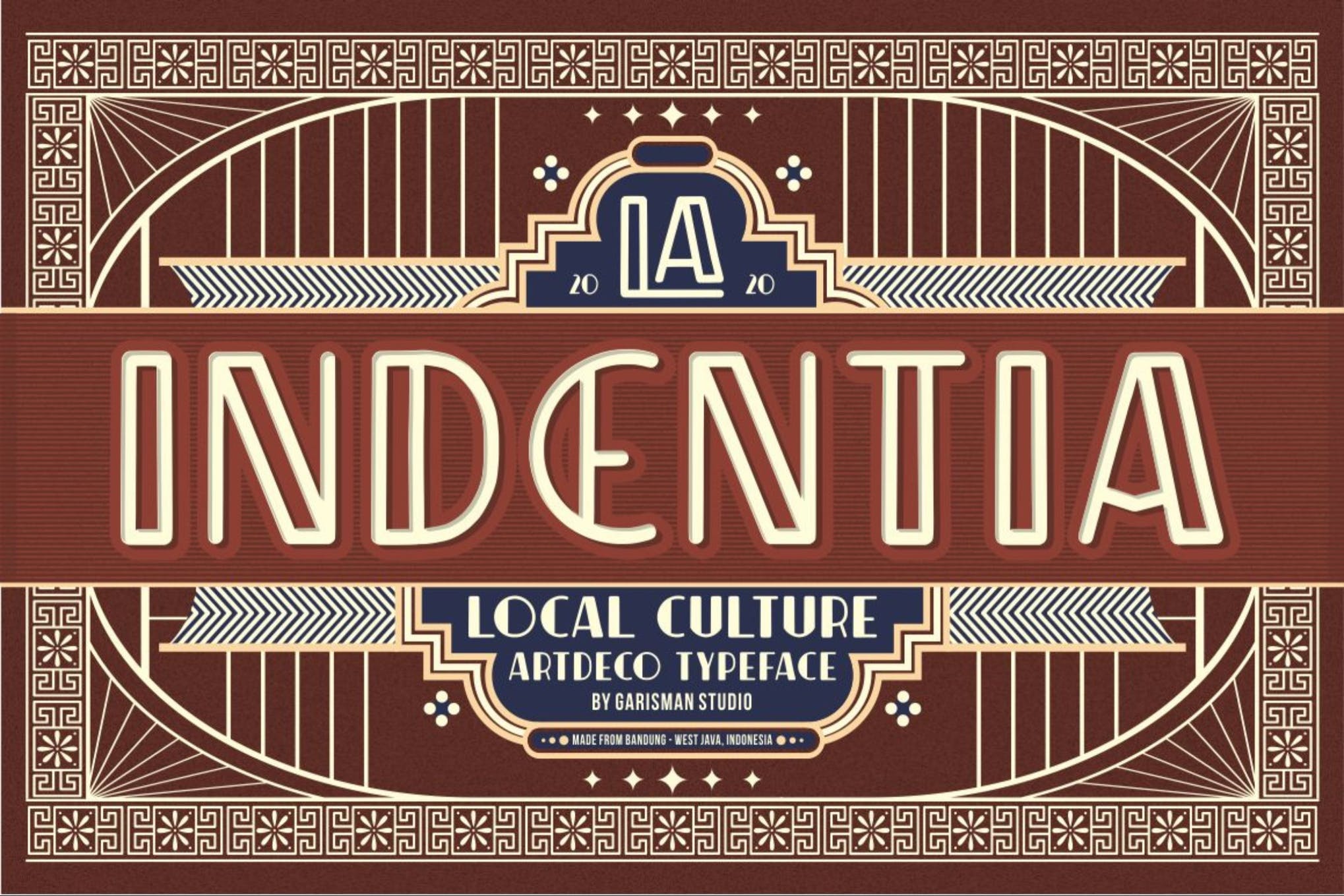 Indentia is a sans-serif typeface inspired by the Art Deco style. Comprised of over 200 unique glyphs for you to choose from, Indentia is an expertly crafted display font with a minimalist yet effective aesthetic. When it comes to choosing the best fonts for Procreate, Indentia is a captivating pick.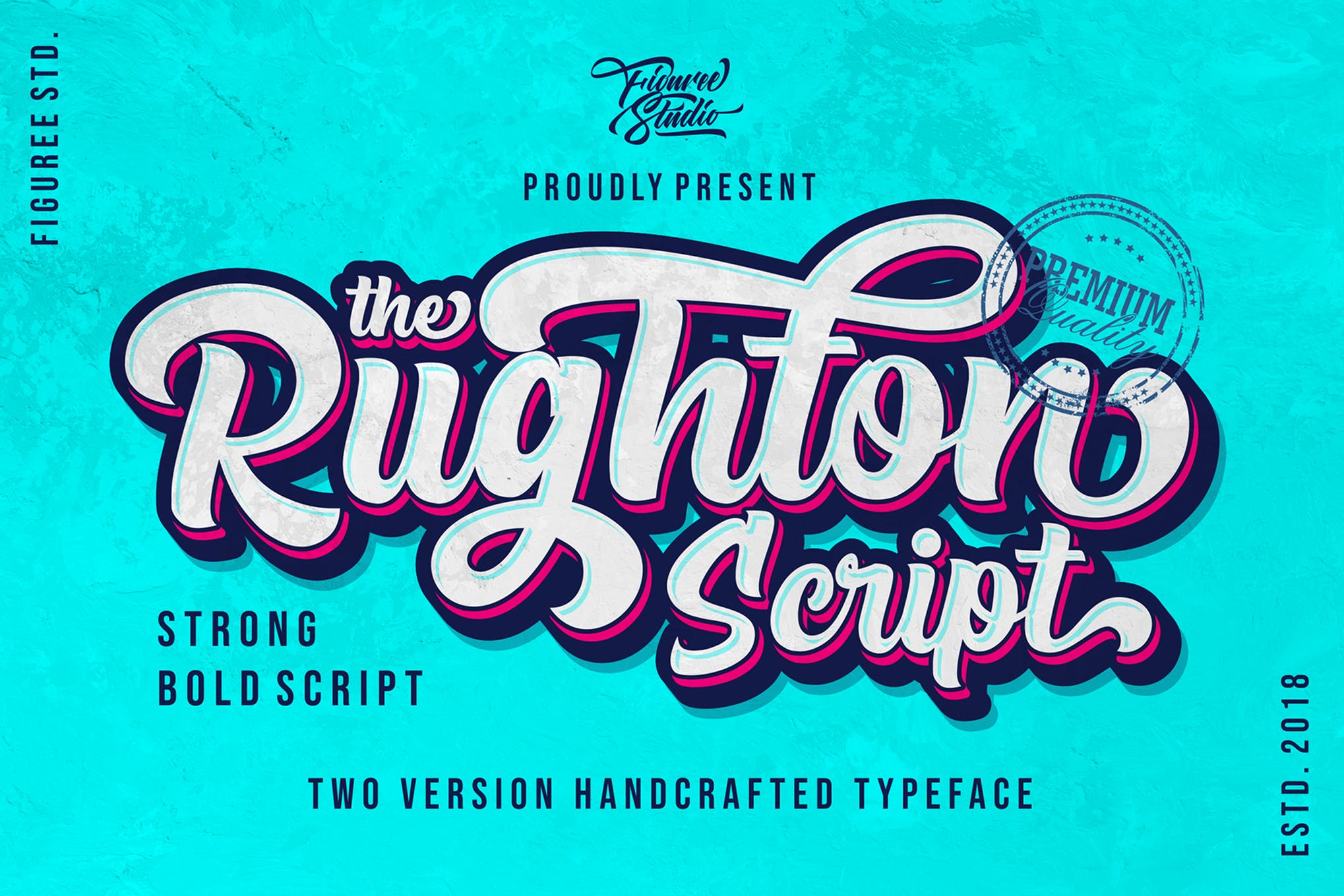 The Rughton is a script typeface with a lot of character. Edging on a cursive design, and an eye-catching multi-layered 3D effect, The Rughton is a bold and beautiful display font choice for a wide range of creative projects. Despite employing a cursive design, it retains a high level of readability. Impressive!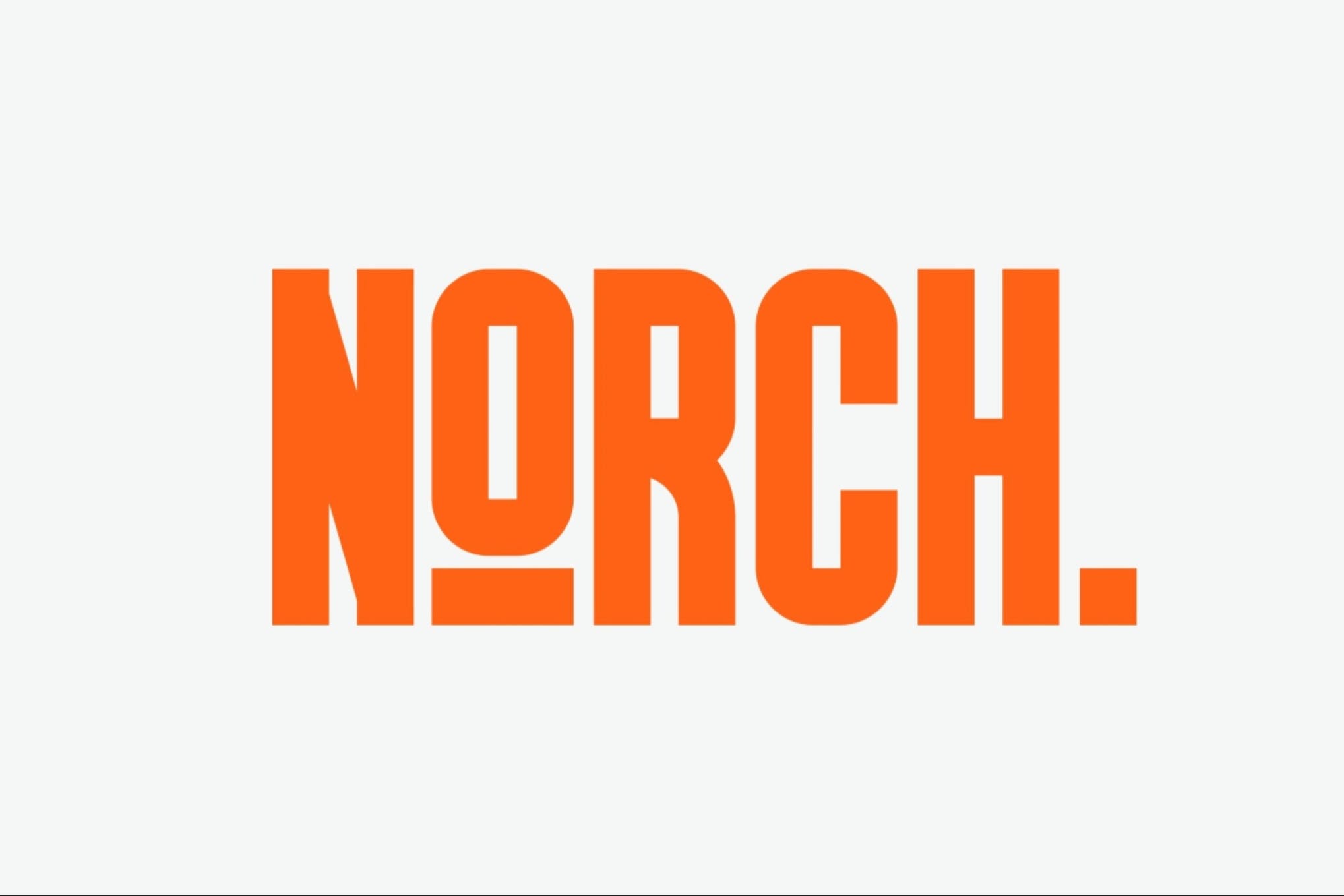 Next in our list of the best fonts for Procreate is Norch, a condensed sports-themed typeface with a contemporary and trendy geometric design. It's PUA coded and comes with over four hundred glyphs, stylistic set, and ligatures, numeral, punctuations, and multilingual support.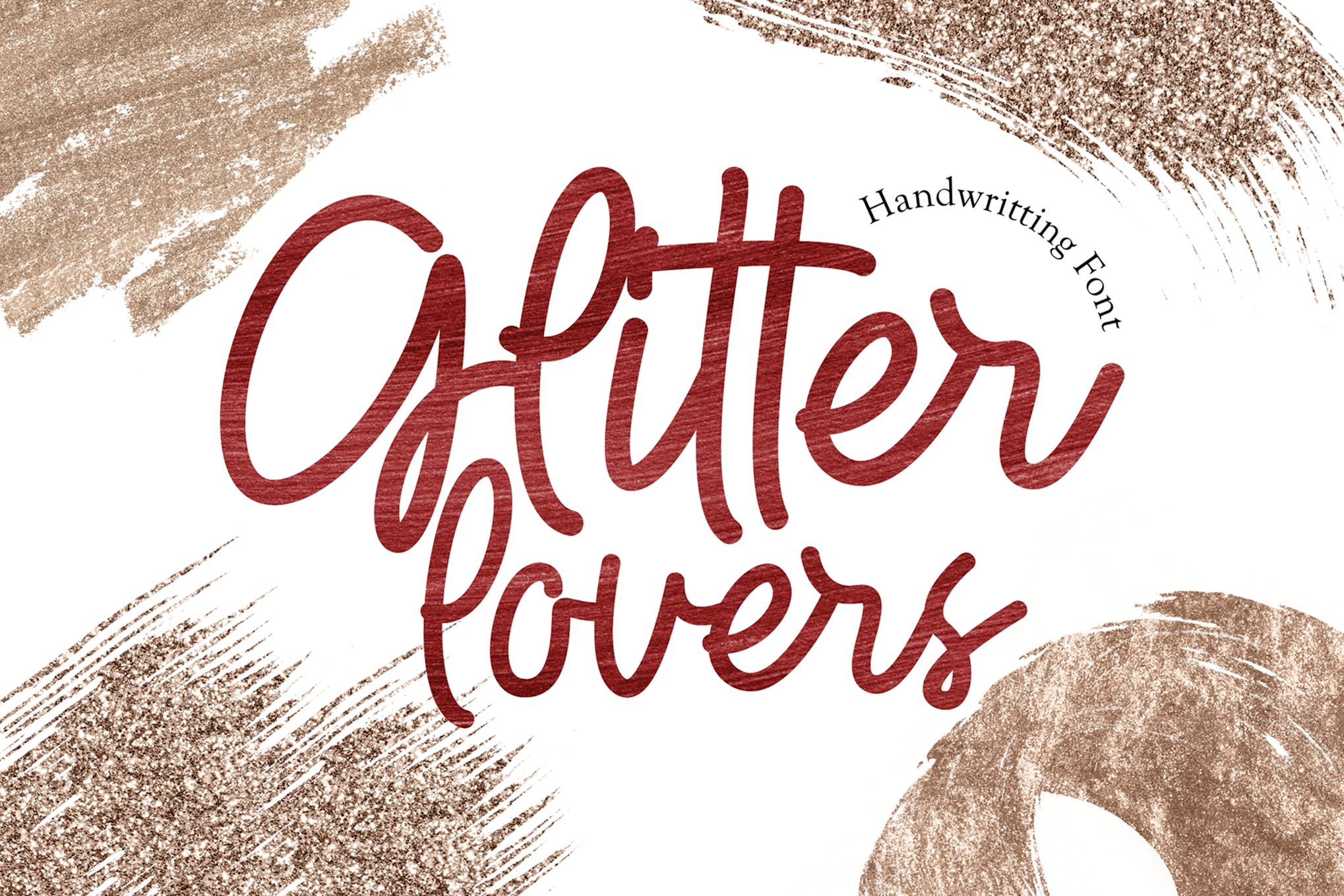 Glitter Lovers is a script typeface using a range of expertly crafted handwritten letter designs. With thin yet eye-catching linework and a beautiful cursive design, Glitter Lovers brings a sense of joy and wonder to the page. A great font for branding, illustrations, posters, logos, and much more!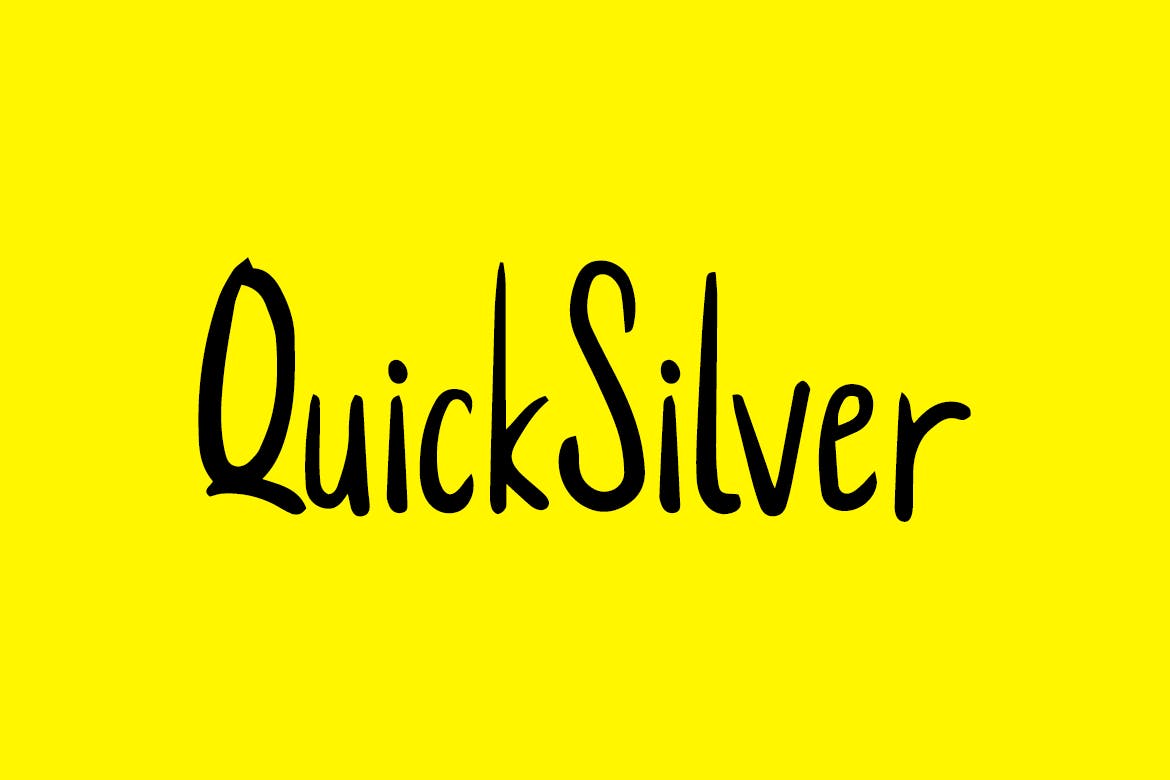 QuickSilver is a script typeface that brings a minimalist display font style and doesn't overcomplicate its design. A refreshingly simple, yet effective, linework design inspired by modern era cartoons. The font comes with multilingual support and is a breeze to use.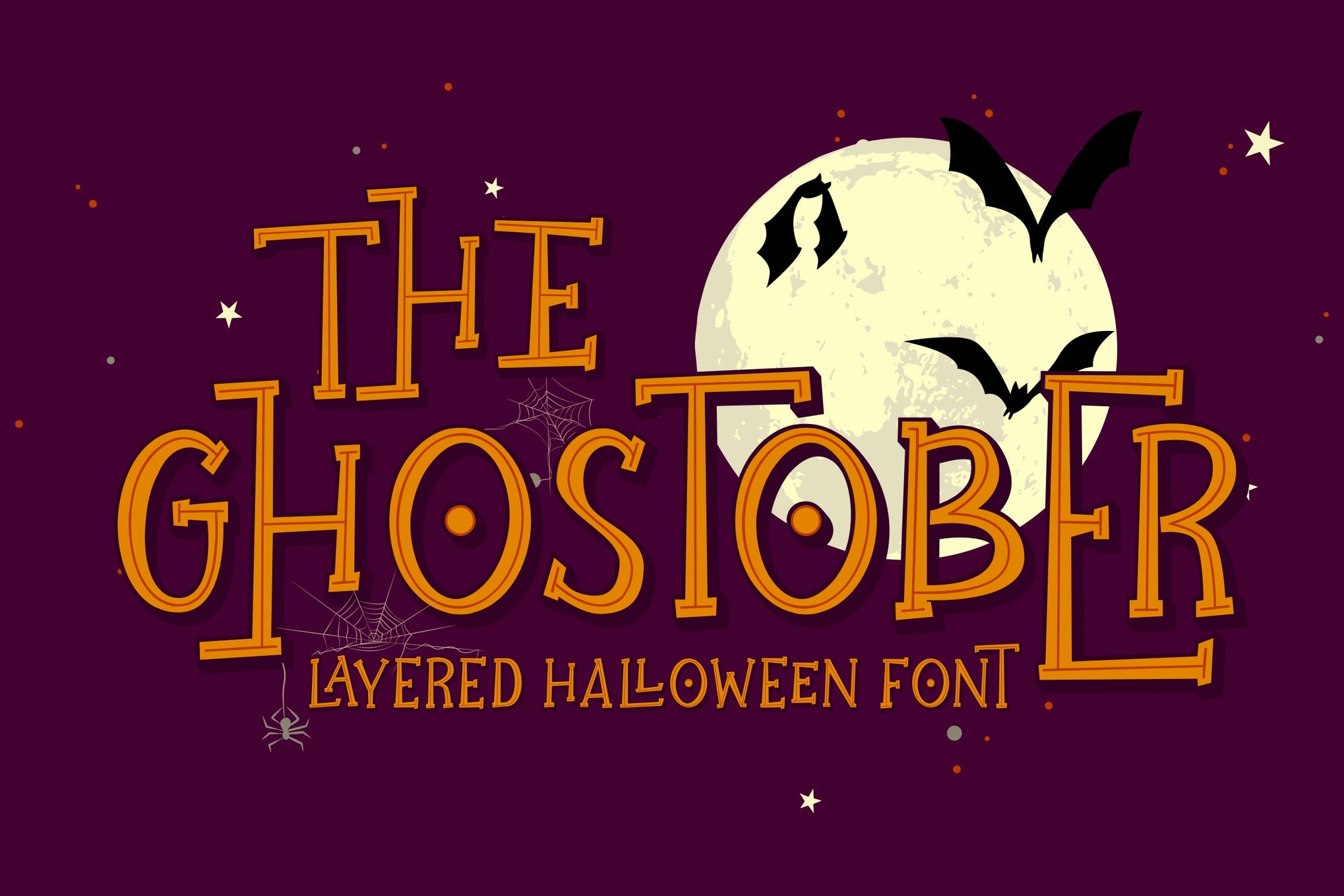 Looking to bring a little spook to your creative projects? Then look no further than Ghostober! A sans-serif typeface that is absolutely oozing that fun Halloween vibe. The font comes in three distinct styles, regular, inline, and shadow, and is loaded with over 200+ characters for you to play around with. As impressive as it is a little spooky.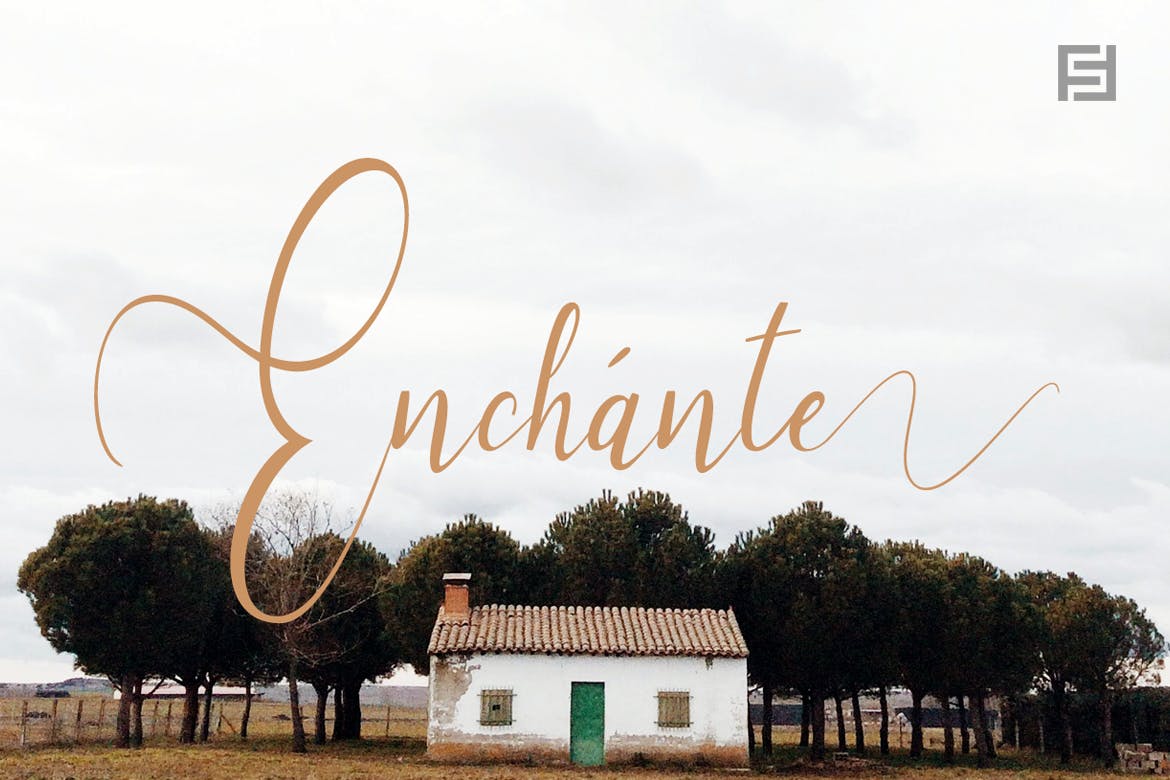 Enchante is a handwritten typeface that brings a touch of luxury to the table. With beautifully crafted linework designs behind each letter and a cursive style that glues your eyes to the page, Enchante is an impressive display of artistic talent. Well suited to luxury branding, logos, posters, and more!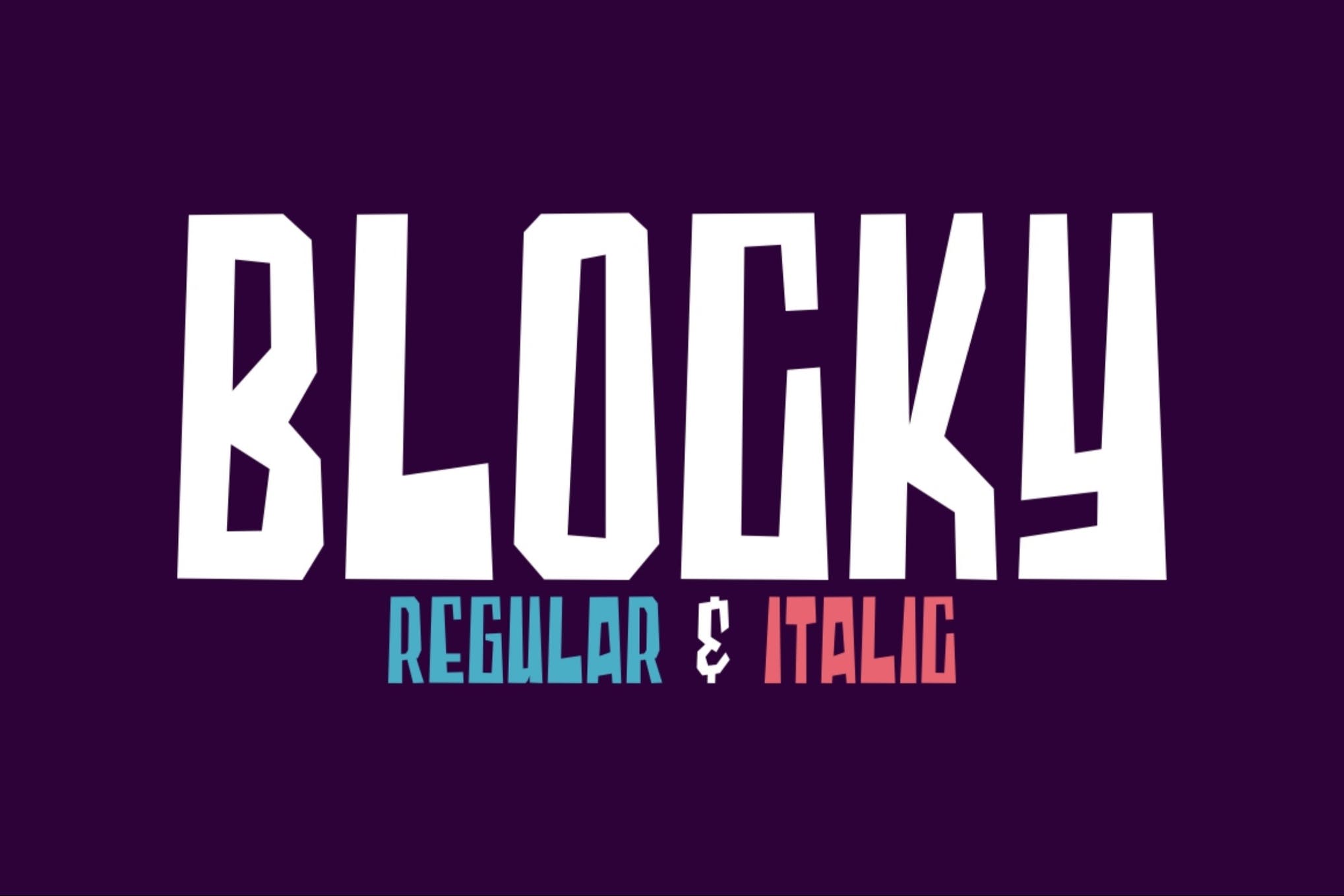 Blocky is a sans-serif typeface that brings an attractively curved line work design, mixed with an urban edge to its personality. A minimalist yet effective style that works wonders in a wide range of creative applications, sporting a style that doesn't clash too much with others on the page. Blocky comes in both a regular and italic weight.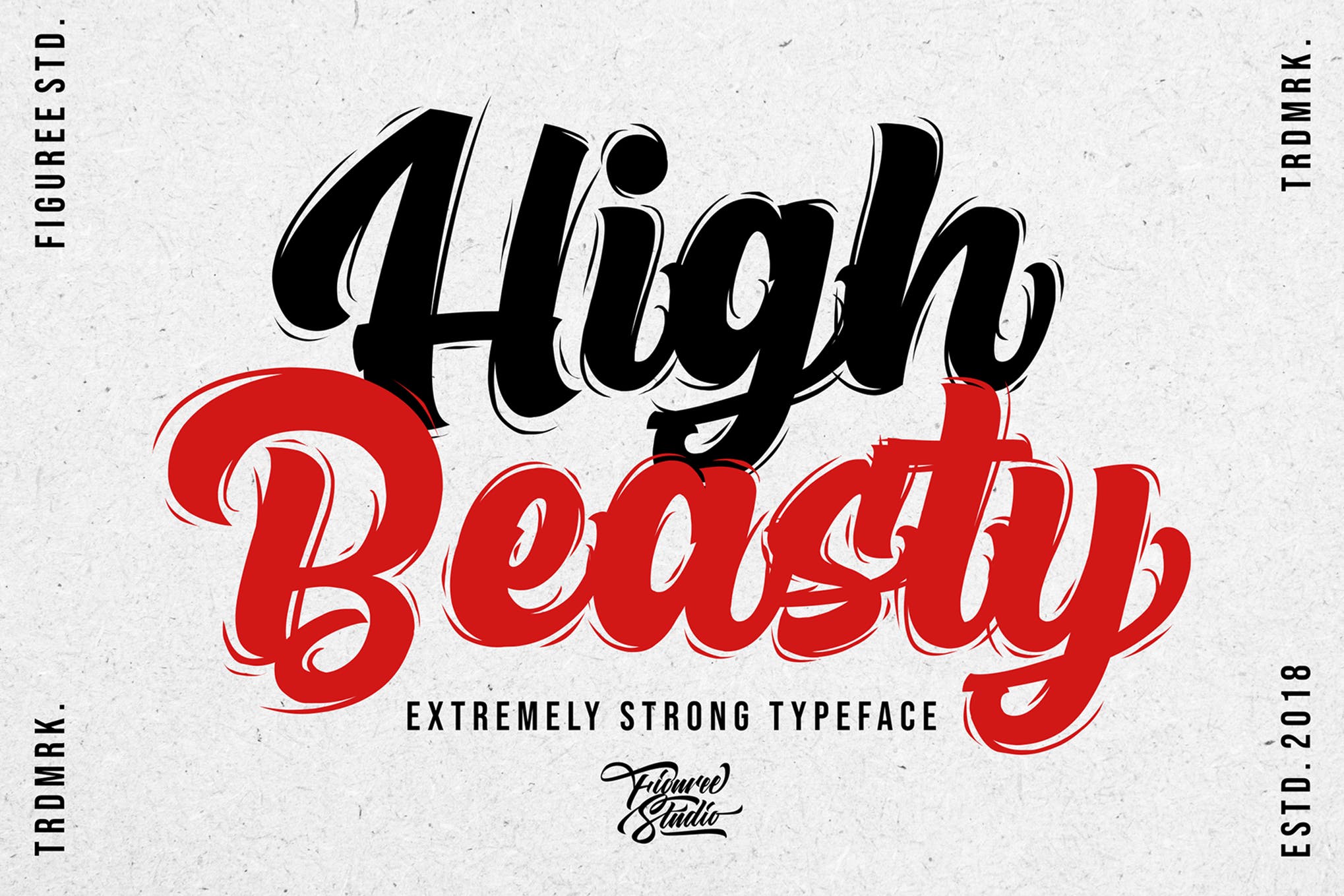 High Beasty is a strong and bold script font, bringing an aggressive aesthetic to the table that absolutely demands your attention. High Beasty is a powerhouse of a display font, well suited for logos, branding, t-shirts, illustrations, covers, and much more!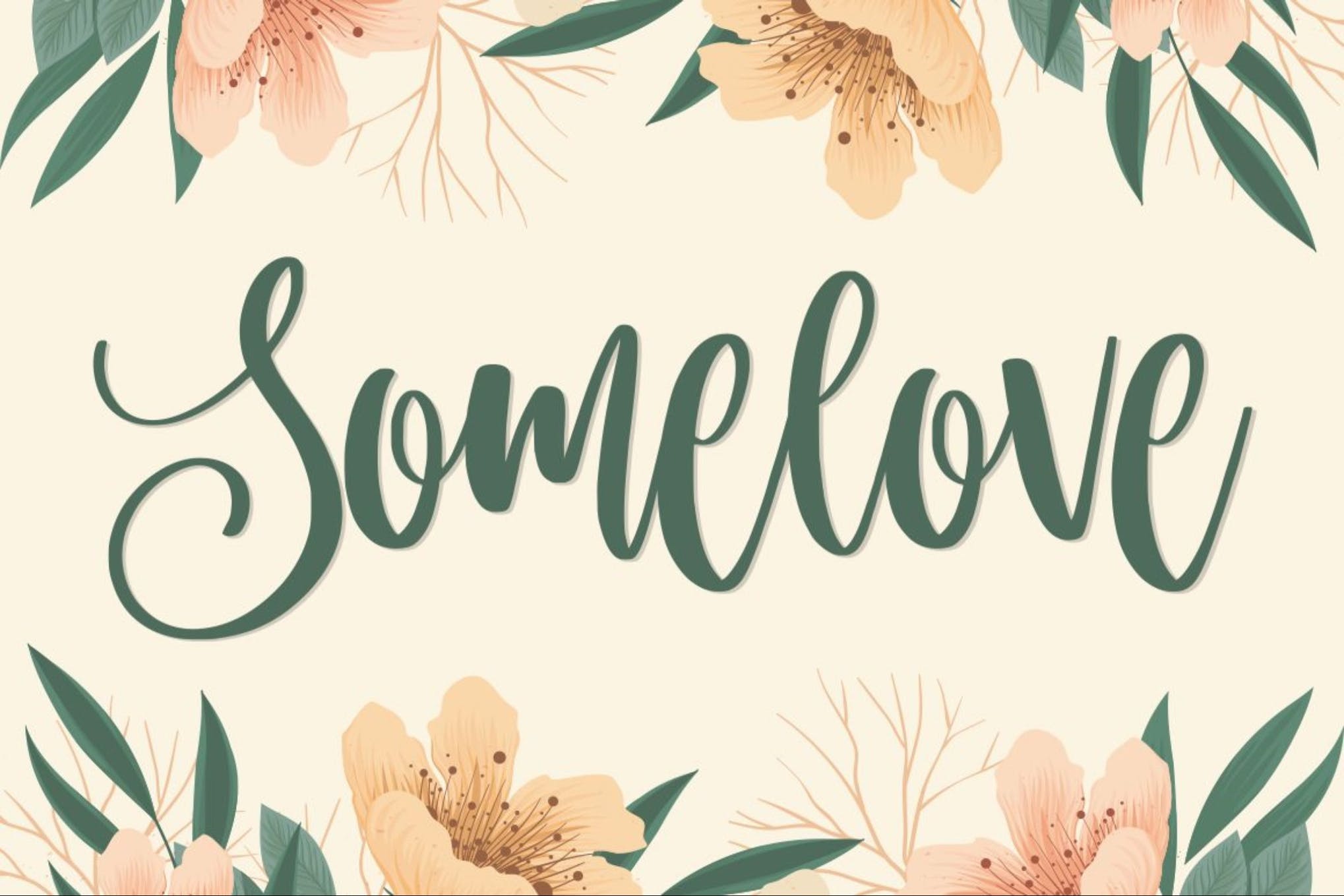 Somelove is a script typeface with beautifully crafted handwritten letter designs. Bringing a touch of a carefree summer to the page, Somelove is a joyful and captivating design that is sure to bring a smile to your page. With unique characters for every letter, number, and grammatical character, Somelove is the complete display font package.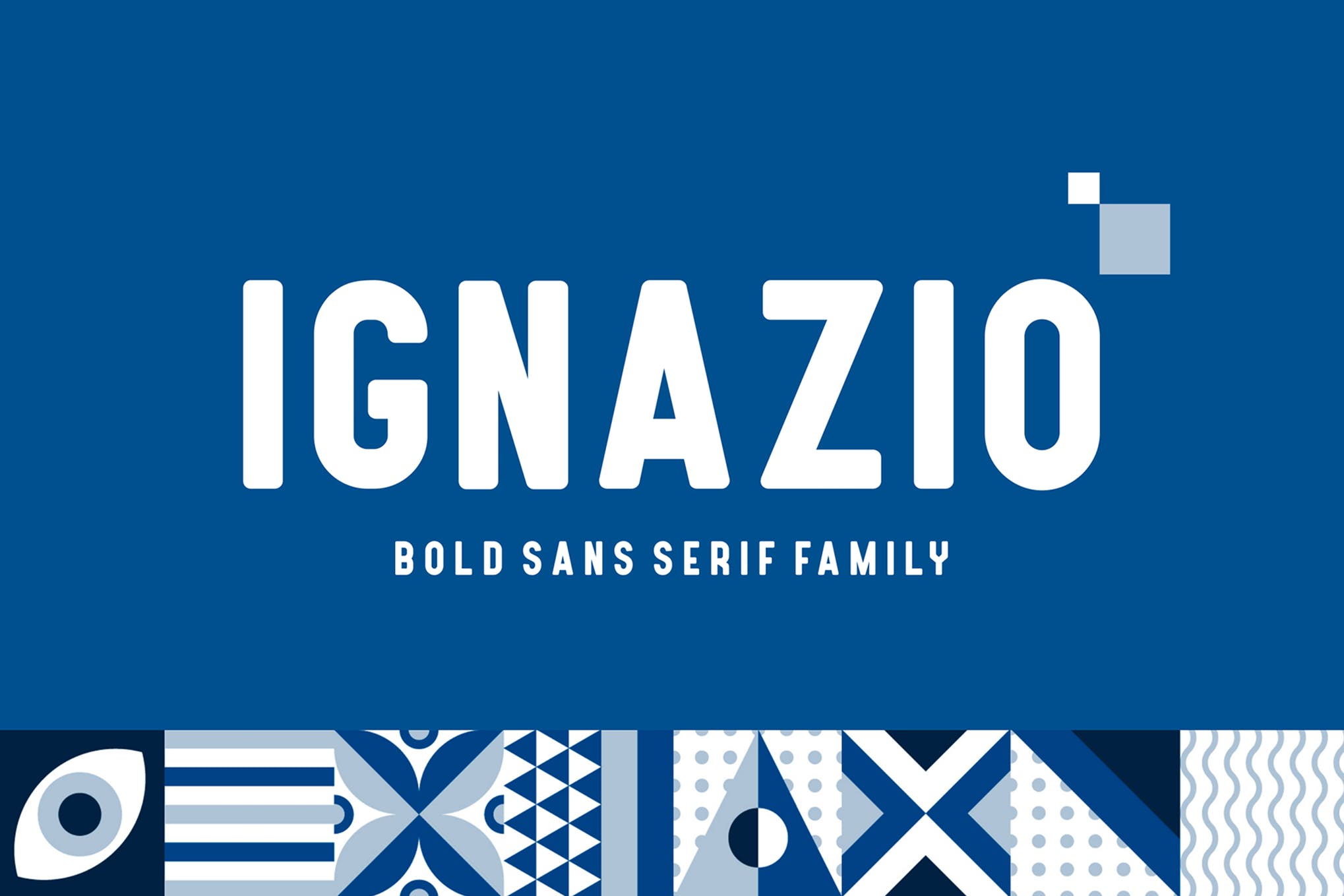 Ignazio is a modern sans-serif typeface that brings a minimalistic yet effective display font style to the table. Ignazio is an uppercase only font, designed primarily as a center stage display font, and comes in four distinct styles: Regular, Italic, Outline, and Outline Italic.
Free Procreate Fonts
Getting your hands on some procreate compatible fonts for free doesn't have to be a struggle. Take a look at a few free Procreate fonts that we think are something special.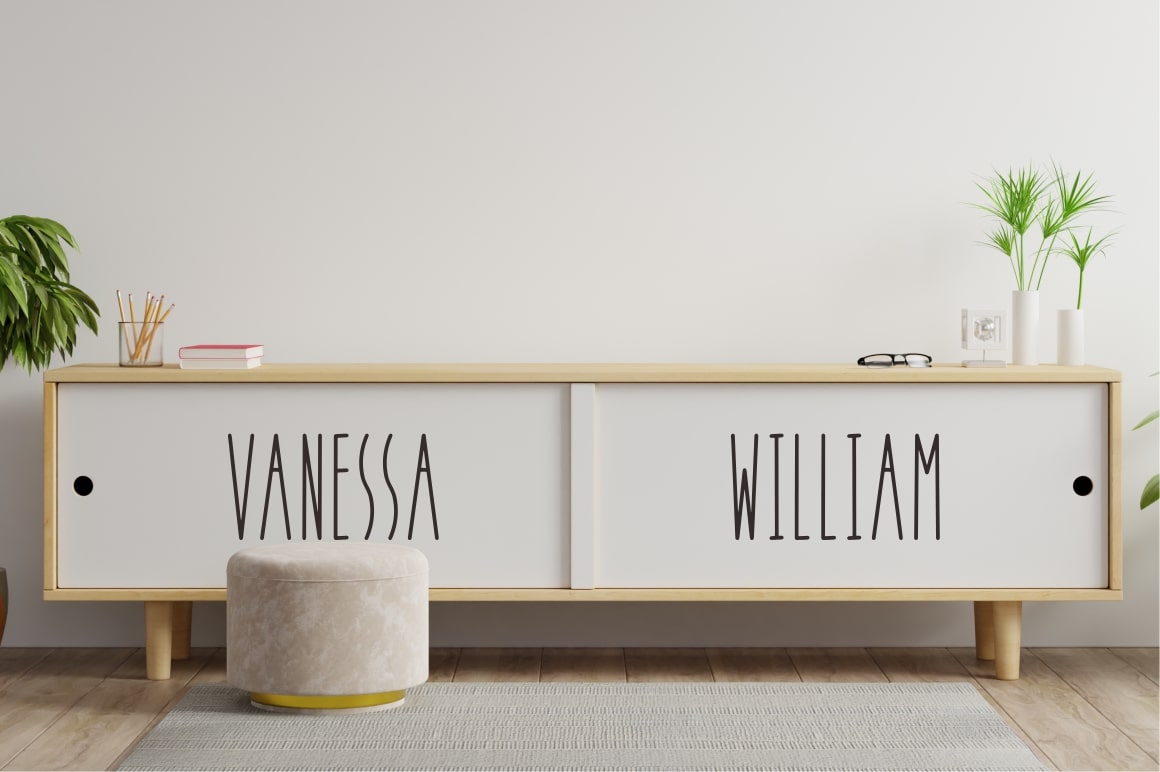 If you are looking for a free Procreate font that can compete with the premium options on our list, Apple Berry is the one you should go for. It has a tall, and thin design that suits a variety of creative projects.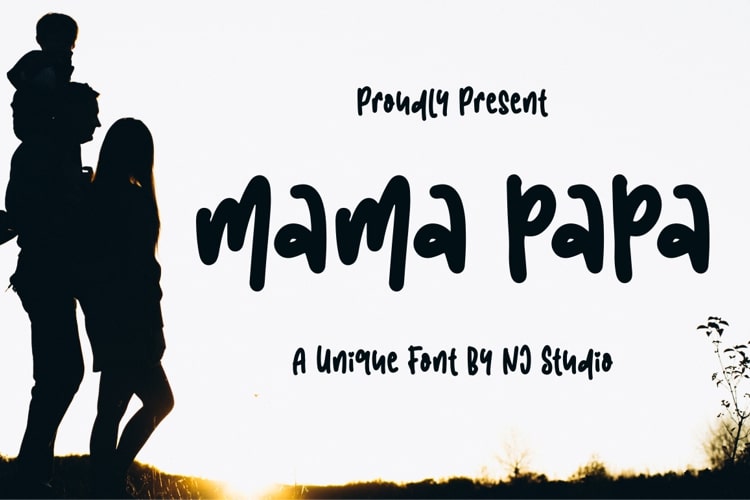 Mama Papa font is a sans-serif typeface with a minimalistic yet beautiful lowercase aesthetic. With erratically margined letters and a brush-stroke finish, Mama Papa is a display font for those warm and happy creative projects. A great display font choice for kid-friendly branding projects, and much more!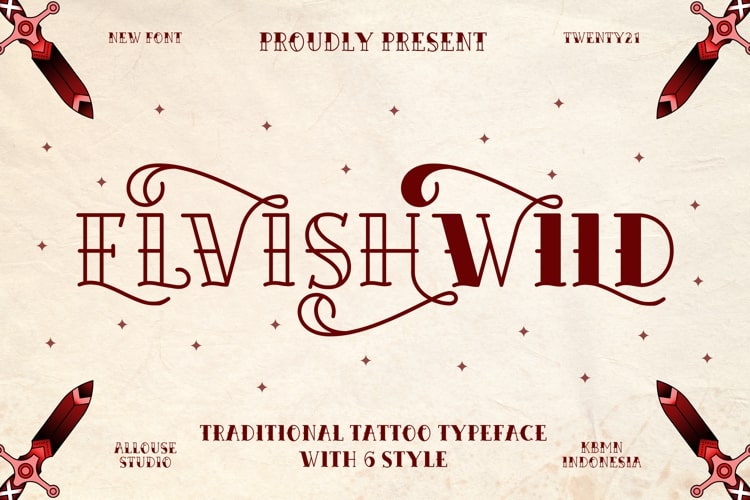 Elvishwild is a stunning tattoo font that fully satisfies your requirements for strong characters and excellent readability. With a fancy and swirly design, Elvishwild makes one of the best free Procreate fonts.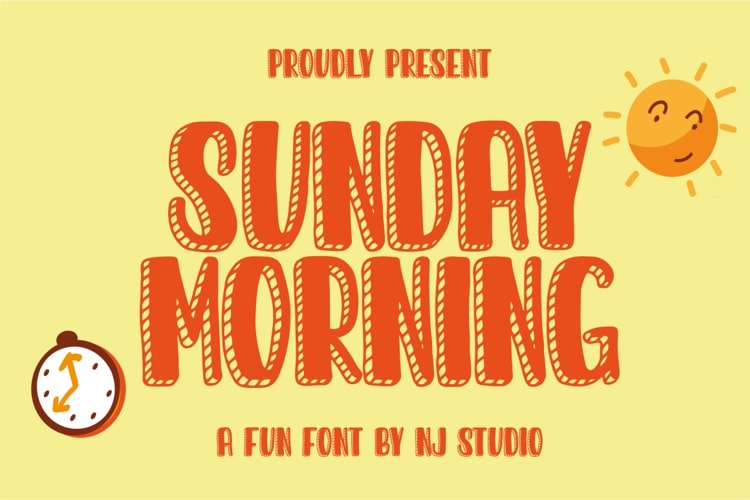 Sunday Morning is a decorative display font that comes with a simple, yet effective line work design. With a bold and beautiful letter aesthetic mixed with a simplistic 3D border design, Sunday Morning is a highly versatile display font for a wide range of creative projects.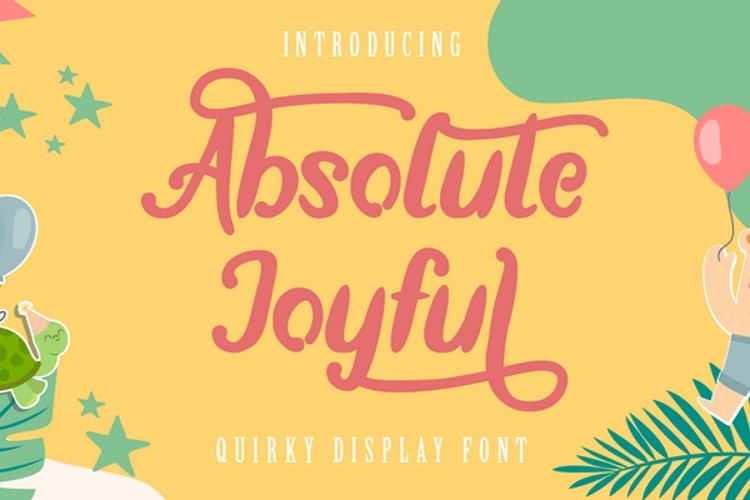 Absolute Joyful is a handwritten script font, using an eye-catching cursive design, with each letter being expertly crafted to bring a clean and crisp finish. Despite the elaborate cursive line work, the font retains a high level of readability. An impressive show of artistic talent.
Get Your Hands on These Procreate Friendly Fonts Today!
Procreate is a powerful and effective tool for tailoring your creative design projects with the tip of a finger. Now with this range of Procreate-friendly fonts, you'll be able to find the typeface that matches your work and begin enjoying what a captivating font can do for you!