25+ Best Western Fonts (Old Style, Country Fonts) 2021
There are few time periods that inspire us more than the old western outback, a place of lawlessness, cowboys, and wanted posters. Not only has it inspired an entire genre of storytellers, but it has also created a captivating range of fonts that you can use to make your next creative project, or branding design, something truly unique.
Today we'll take a look at some of the best western fonts, and western-style fonts you can get your hands on right away. Everything from country western fonts, fancy western fonts, vintage western fonts, and the classic old western fonts.
Read on to see our selection of premium and free western fonts that will bring that rugged character of the Wild West to your projects today!
Get every varied font and typeface you could ever need with one simple subscription. From just $16, get unlimited access to thousands of fonts, typefaces, graphics, templates, photos and illustrations.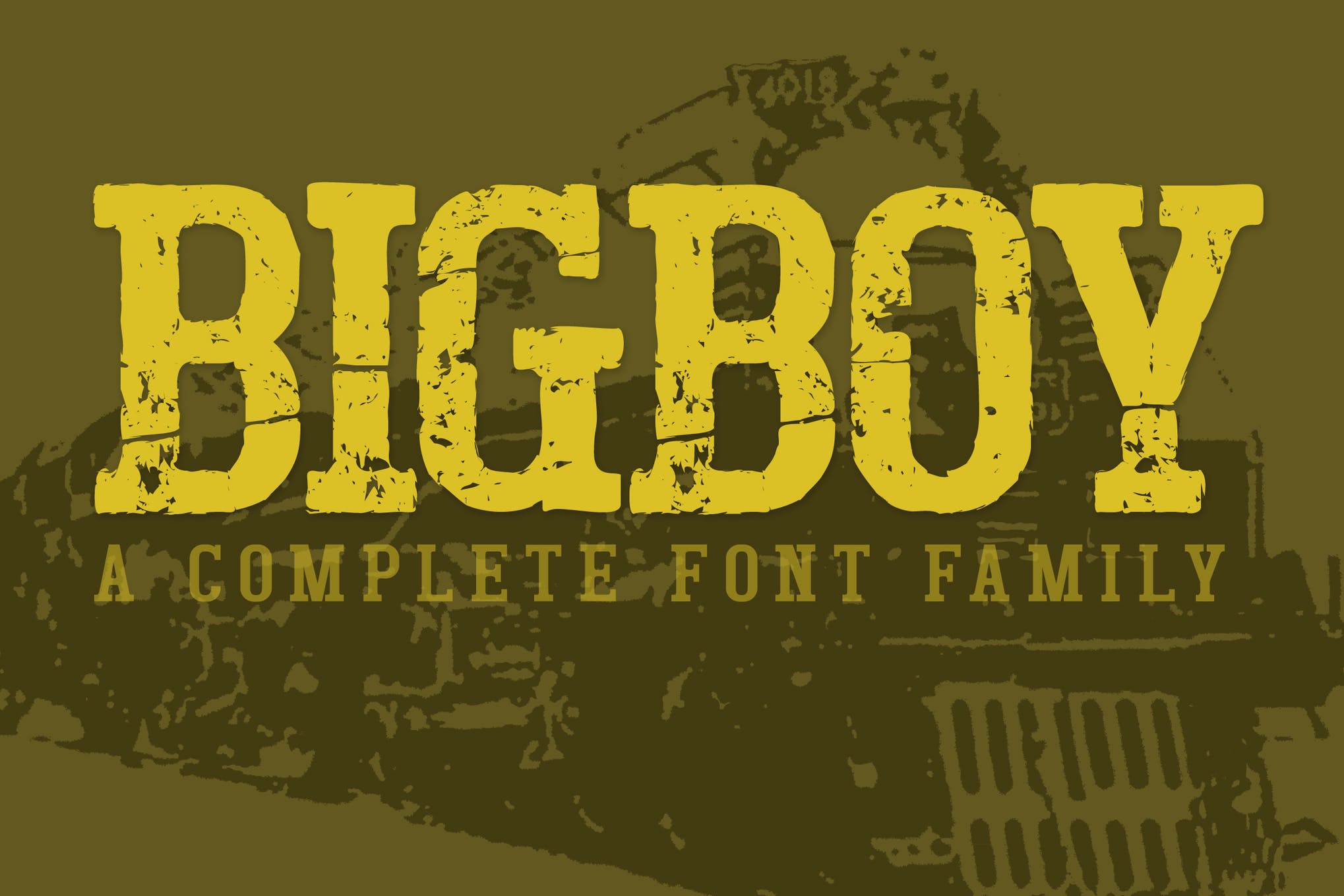 Modeled after the vintage American signs of the midwest, Bigboy is a condensed, and heavy cowboy western font with a withered and distressed texture that is perfect for large text settings, and projects that need you to go bold and fearless.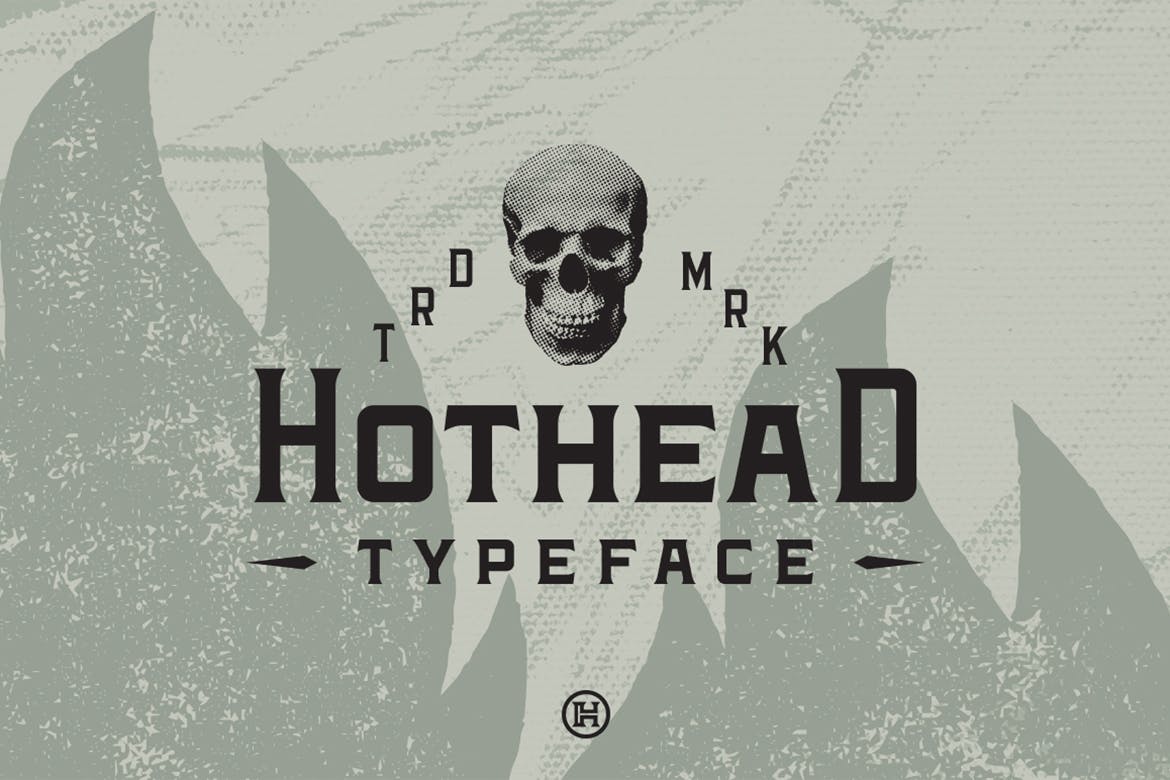 Hothead is a serif font inspired by American Wild West culture, with a modern design and a vintage touch. It's a highly adaptable font that comes with over 250 custom glyphs for you to choose from. With a range of versatile design options, from uppercase titling to lowercase subheading, Hothead will fit right into almost any project.
Bangers and Mash is a serif typeface that, whilst modeled after traditional British poster designs of the early 1900s, manages to also hit the iconic aesthetic we've all come to know from the Wild West. A highly versatile font that is well suited to both display font application, and many subtitling tasks.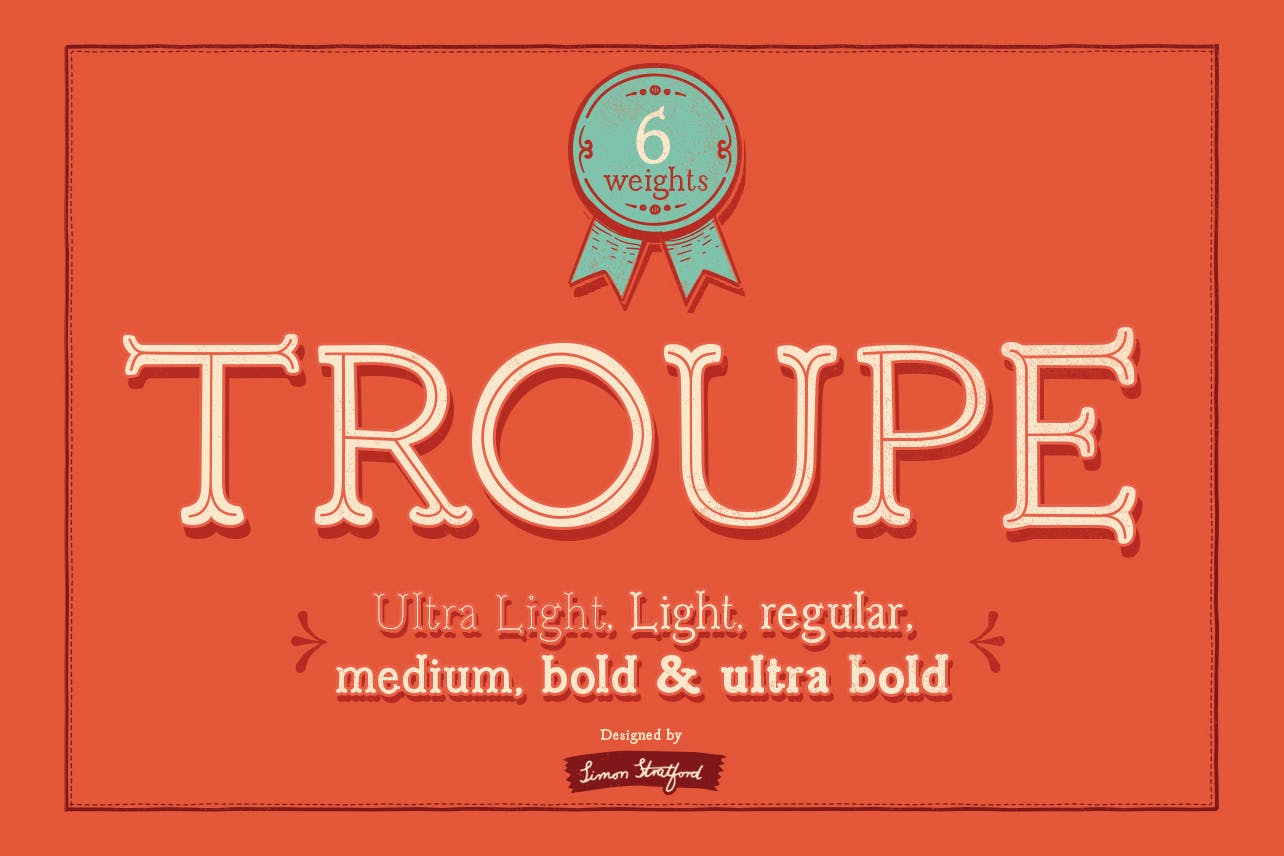 Troupe is one of those fancy western fonts that you simply can't take your eyes off. Modeled after the vintage western circus posters, and absolutely bursting with personality, Troupe is a masterpiece in getting your attention and keeping it.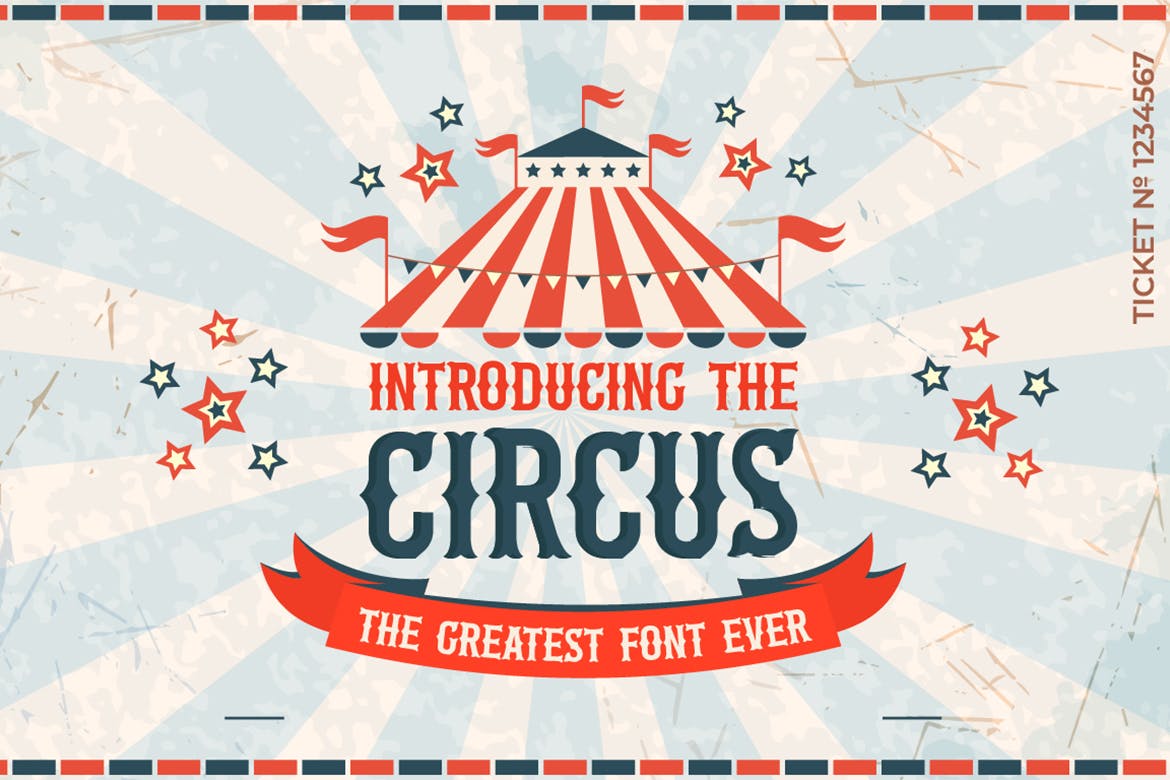 If the name didn't give it away, The Circus Font is modeled after the promotional old-style circus posters of the Wild West era. A font full of fun and wide smiles, The Circus Font is a prime choice for many branding needs.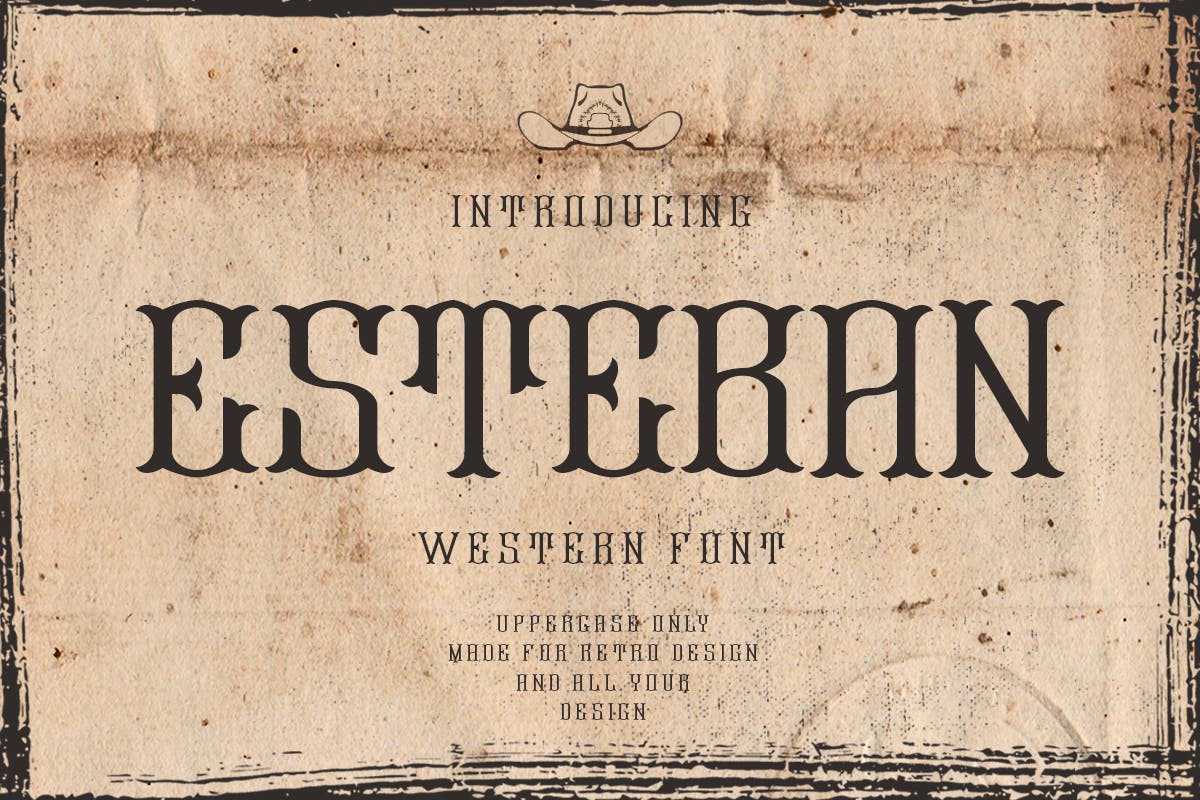 Esteban is a display font modeled after the sans serif typeface and looks like something straight out of a wanted poster. Sporting an impressive slab bold uppercase typeface, and a sleek lowercase aesthetic, Esteban is ready to take your branding to the next level.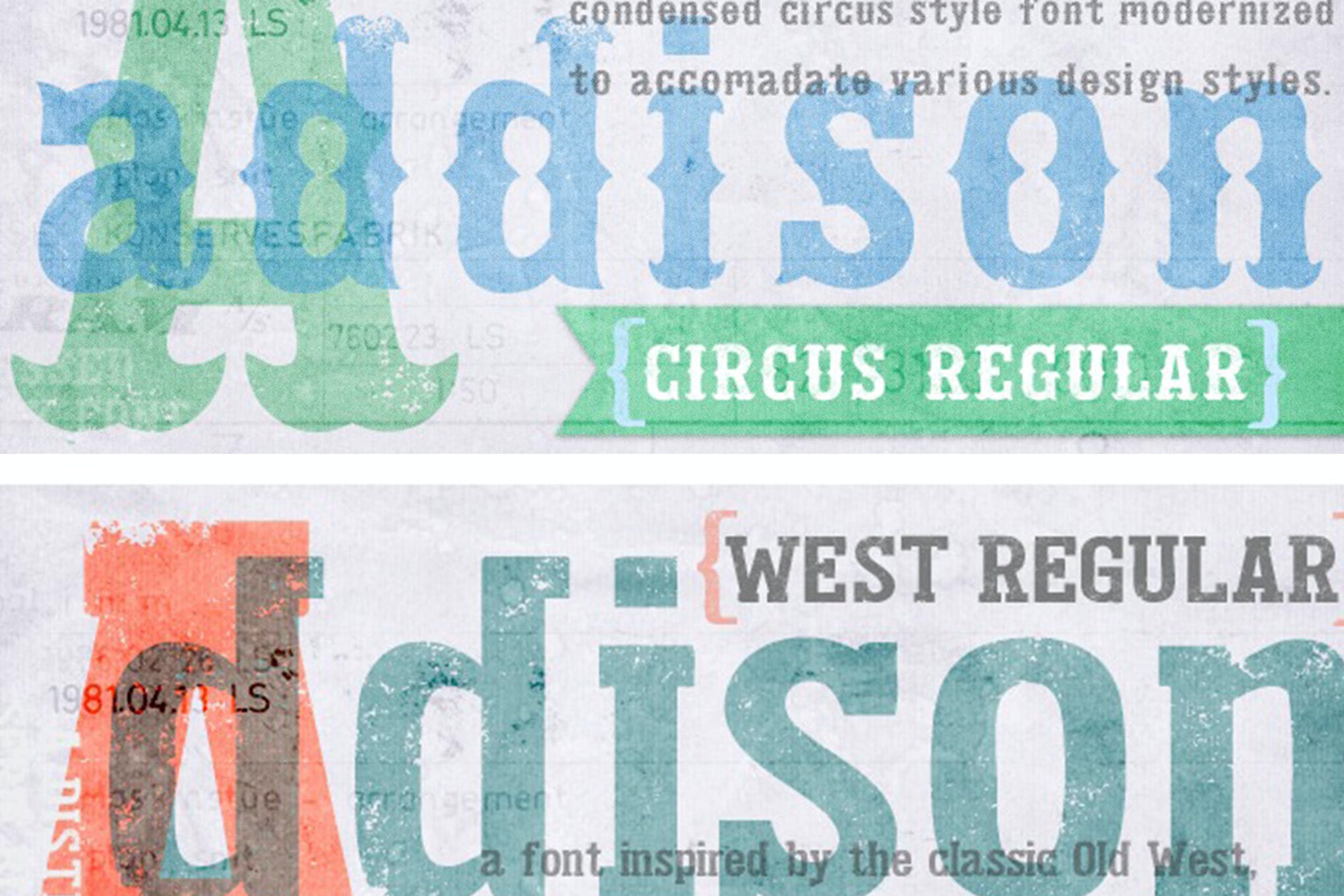 Inspired by the traditional western fonts, Addison is a modern, letterpress style typeface featuring a distressed, rustic, and heavy texture that can be used for projects looking for a more contemporary western looking style of lettering. Check it out now!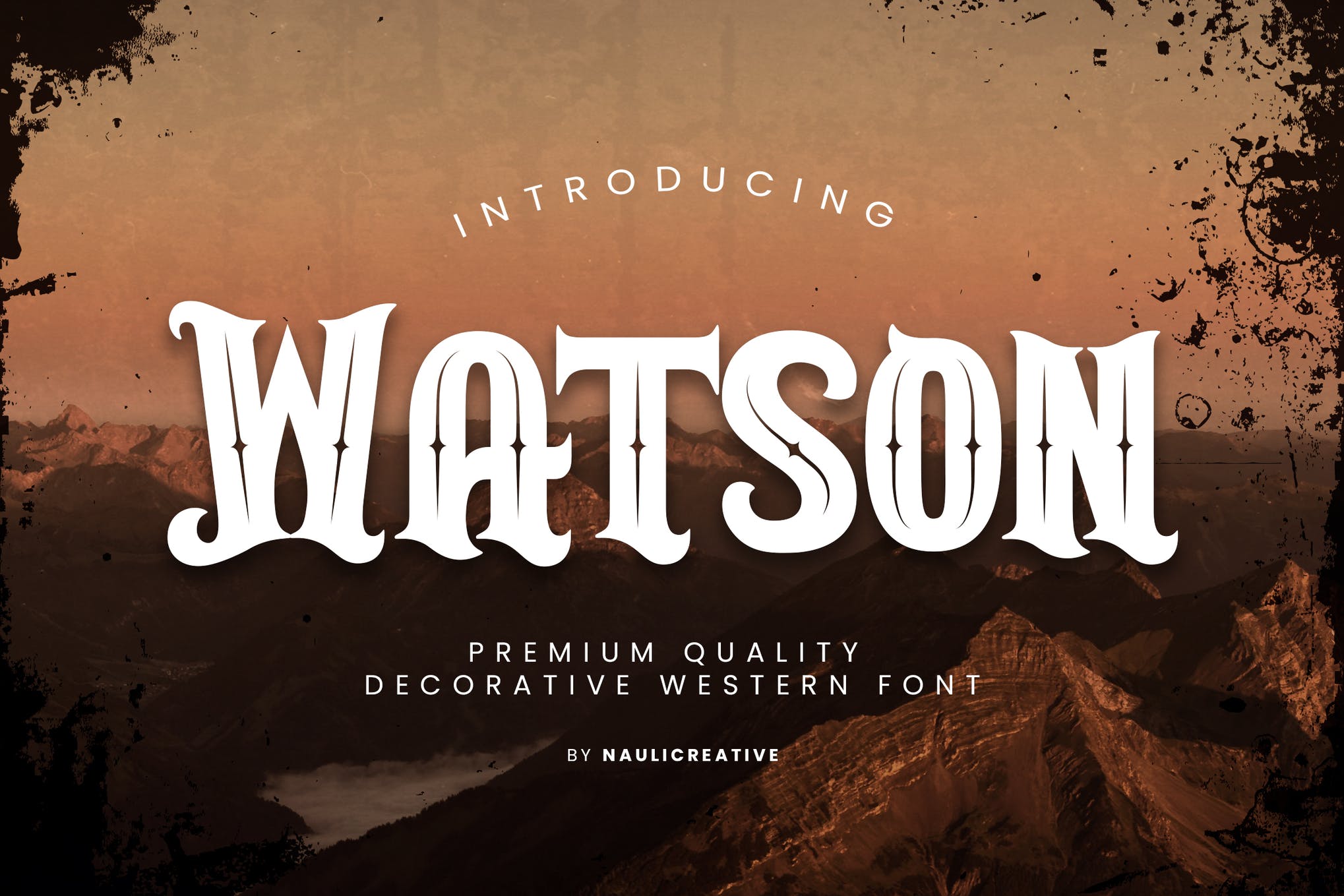 Watson is a vintage western font that excels as one of the best bold western letter fonts. A great choice for those thick uppercase titles, Watson is able to bring a touch of the Wild West, whilst maintaining an impressive level of readability in the process.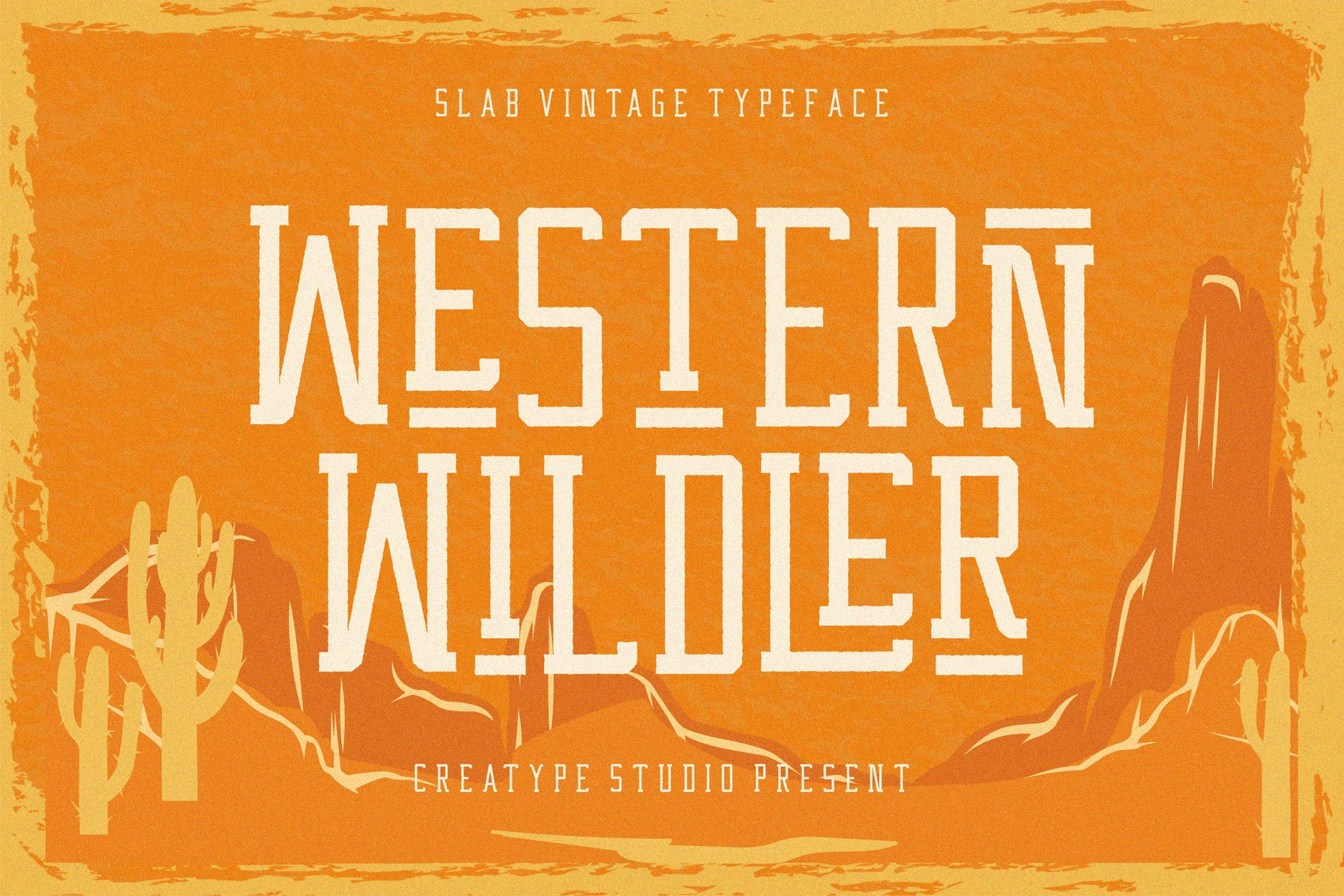 Western Wildler is an interesting formula of the slab typeface format, mixed with a vintage design, and a selection of handcrafted special characters to catch the eyes. One of the best western fonts for your branding needs, and comes with lowercase options that can even help to bring a little character to body text.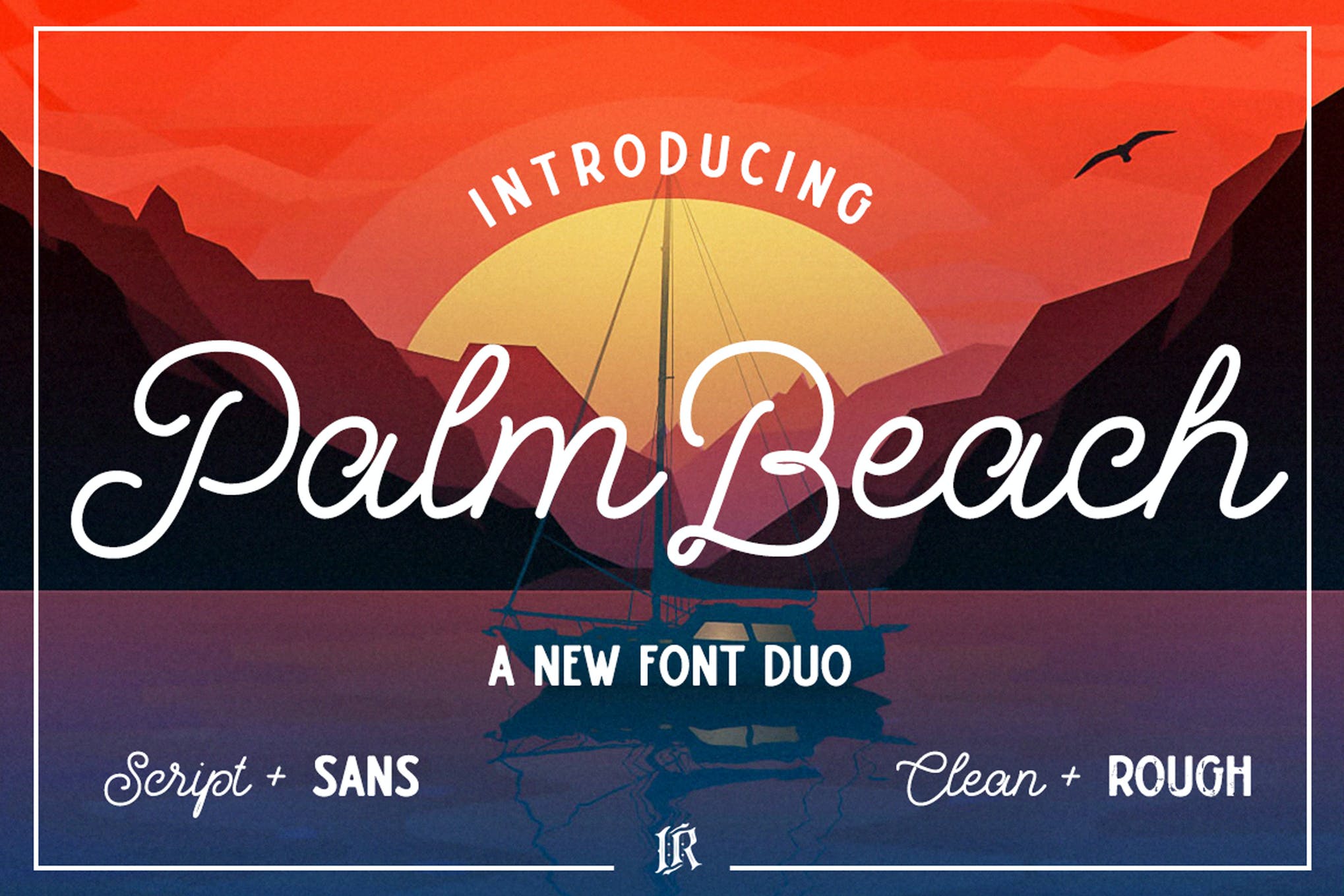 You're sitting in a saloon, drinking whiskey, and you look up to see a poster advertising the far-off eastern shoreline. That's the font this poster would be using, the thin wavy line work design mixed with the hint of classical inspiration. Palm Beach is a stunning vintage western font, with both script and clean options making it highly versatile.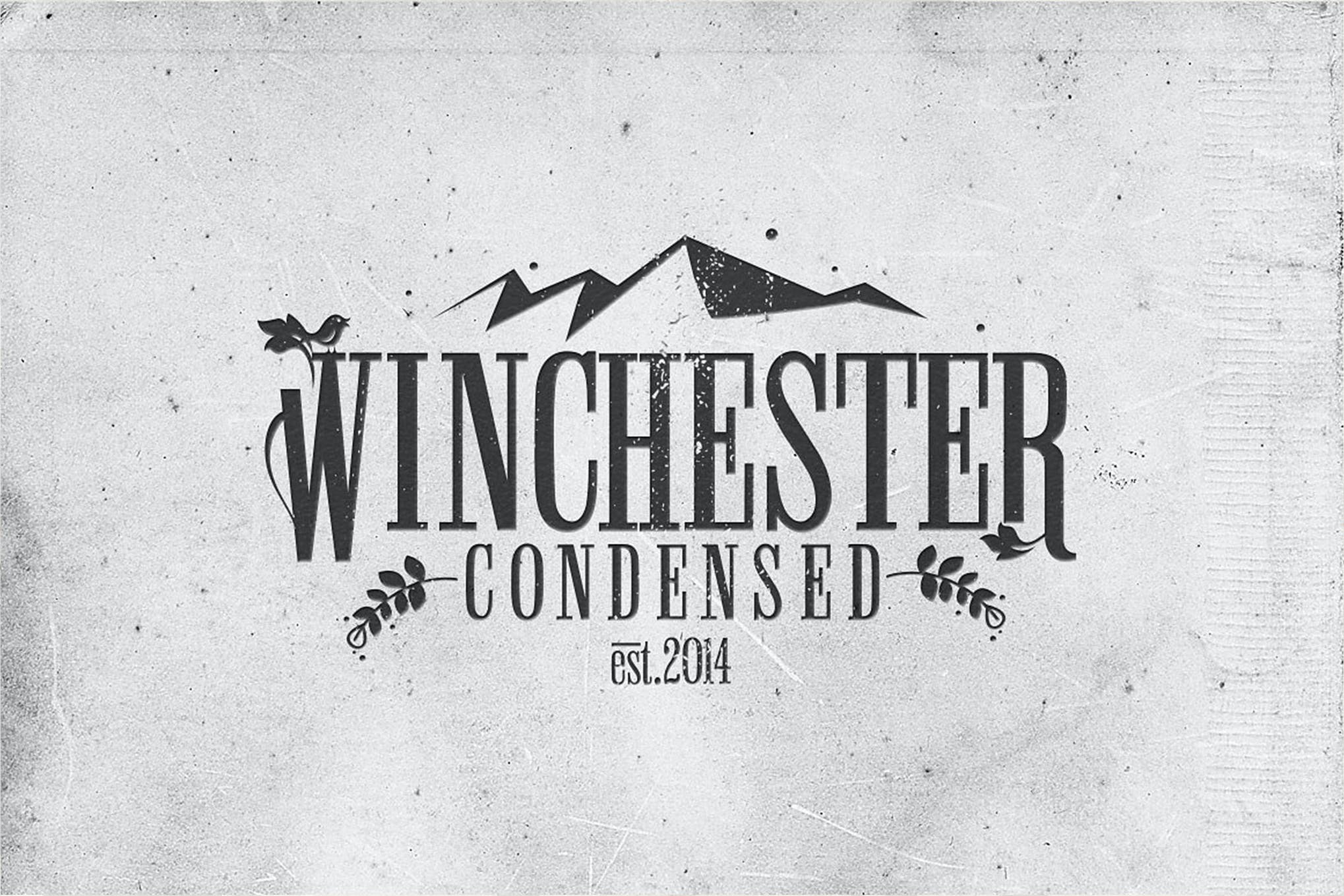 Winchester is a serif font modeled after that typography style of the Wild West. A rugged yet clean aesthetic, encapsulated into one of the most stunning western letter fonts on the premium market. Best suited for logo and insignia designs, the font contains four iconic sets of glyphs.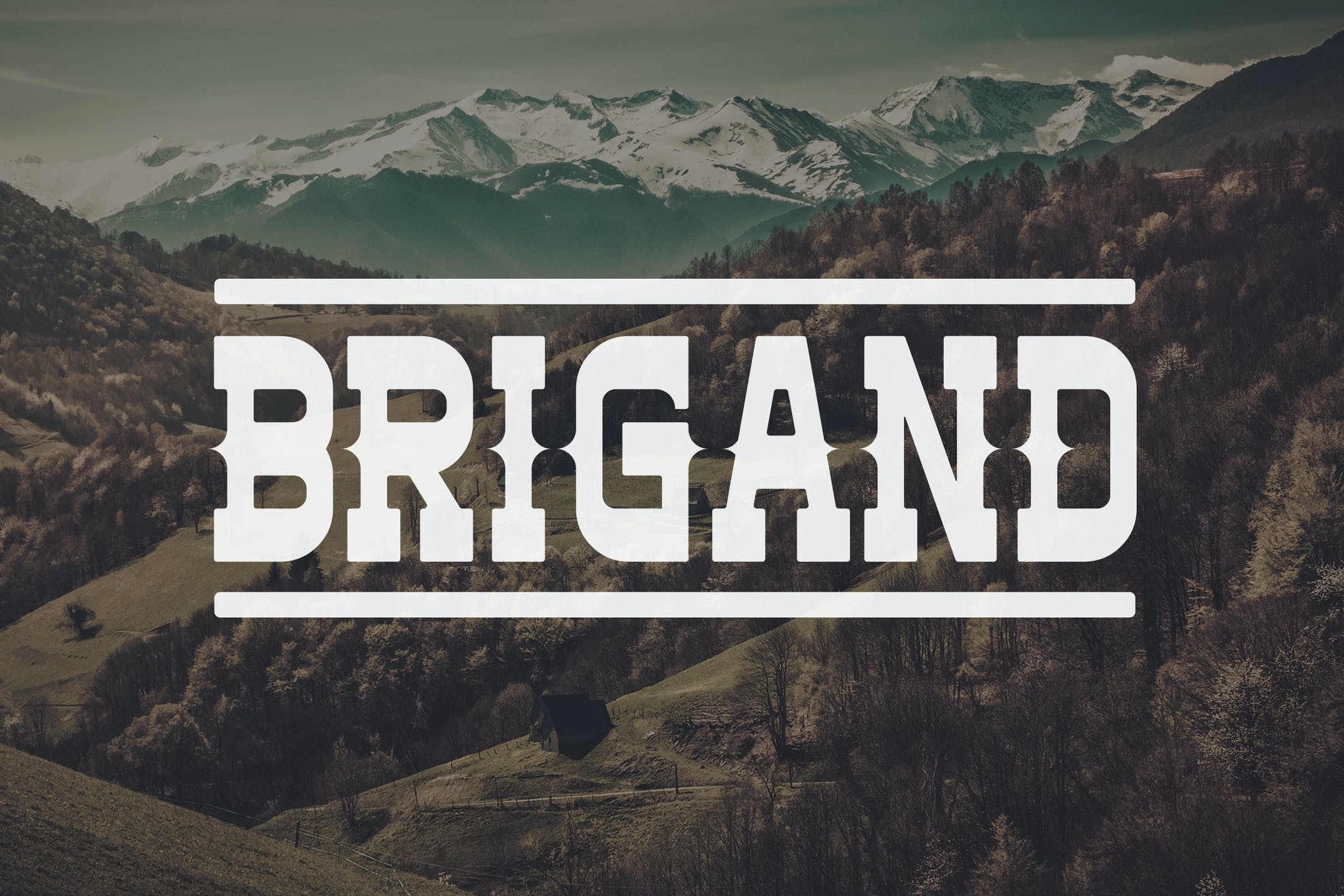 Brigand is a serif typeface, mixed with a slab aesthetic, directly inspired by the black and white era of western films. A fantastic font for uppercase branding material, Brigand manages to stand out as one of the most easily recognizable western looking fonts there is.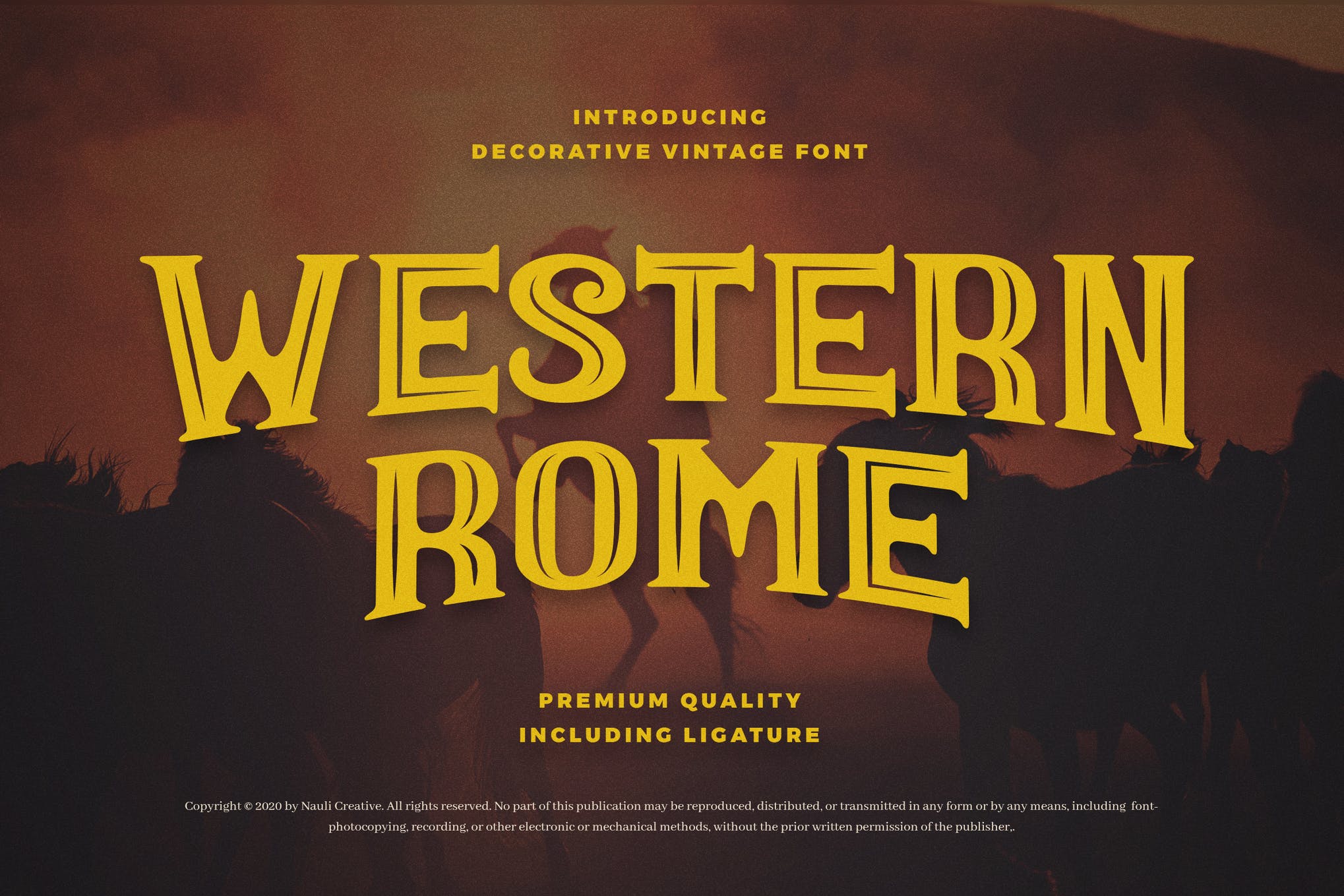 Western Rome strikes a wonderful balance between a bold handcrafted display font and a vintage western design. This decorative font is as captivating as any slab font out there and is well suited to many product branding, invitation cards, banner designs, movie title, and event poster tasks.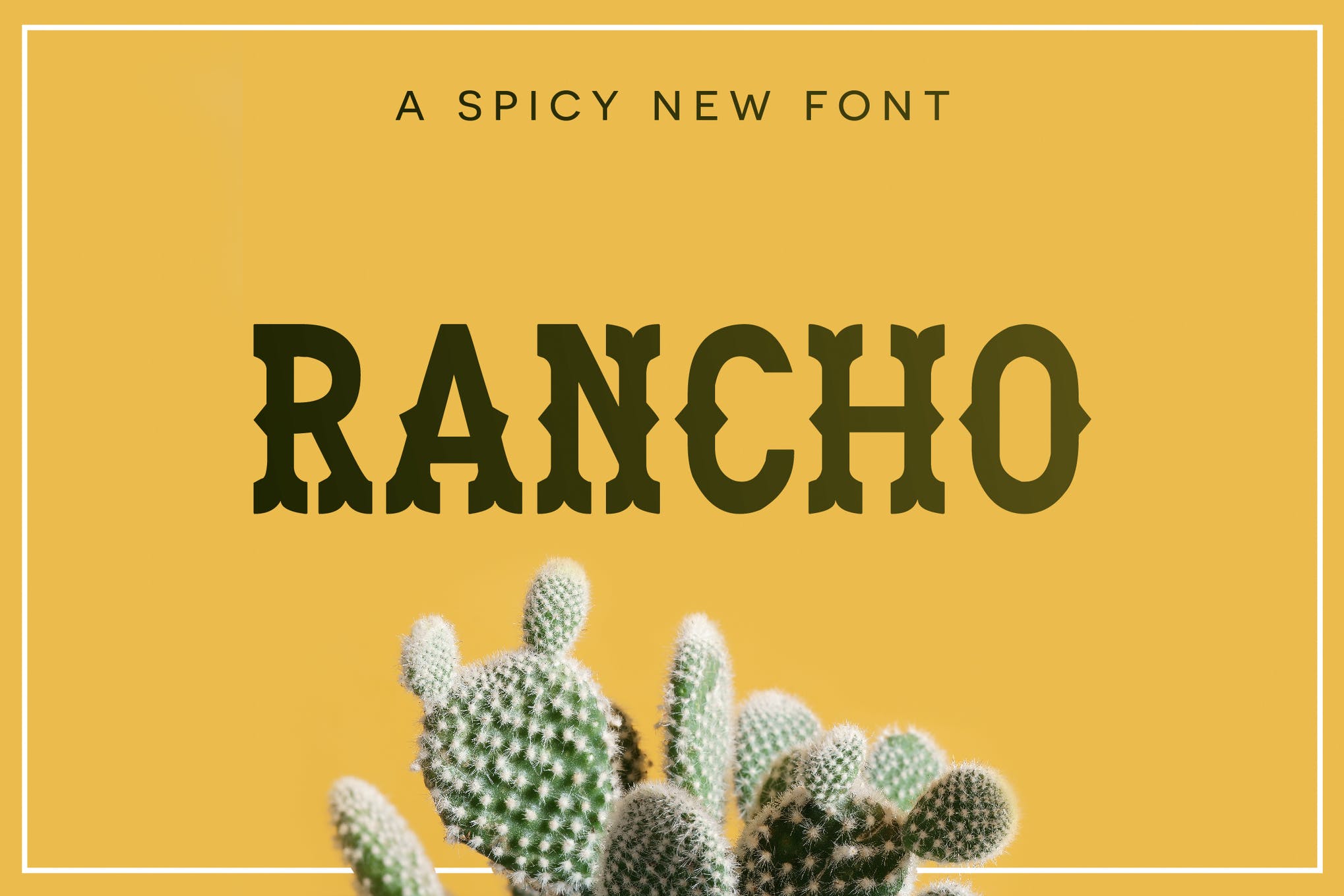 Rancho is a western film era-inspired typeface that will hit you with a strong dose of nostalgia. With a simple, yet intricate typeface design, the font is able to bring that western feel without dominating the page with it. A strong choice for those looking for western look fonts, but not wanting to match a completely western aesthetic for their work.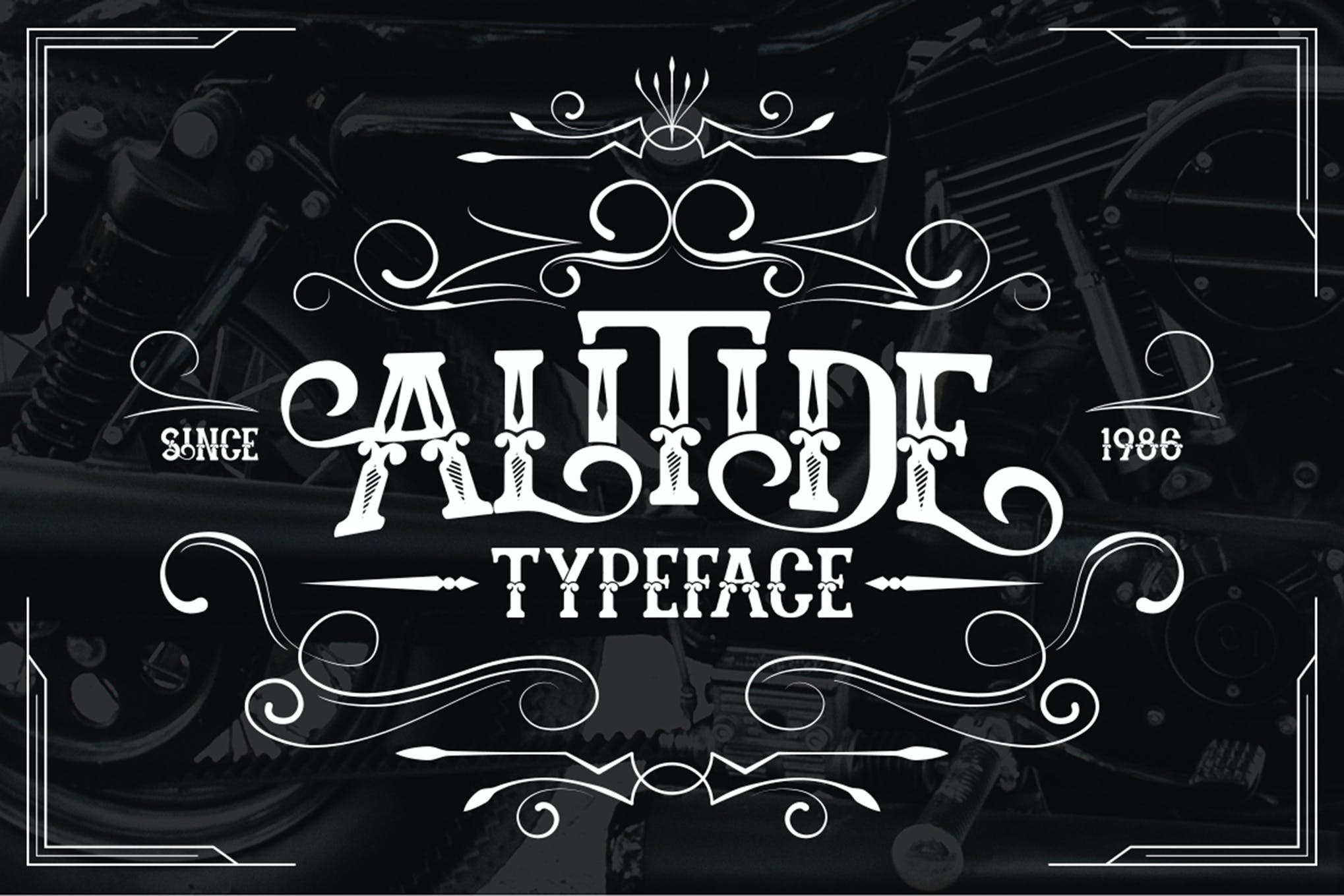 ALITIDE is an interesting typeface that works to bring the stereotypical saloon vibe to its uniquely crafted characters. Each letter just oozes the western feel, making you want a shot of whiskey and a six-shooter at your side. A strong uppercase display font with a variety of options to choose from, making it a versatile pick for your project.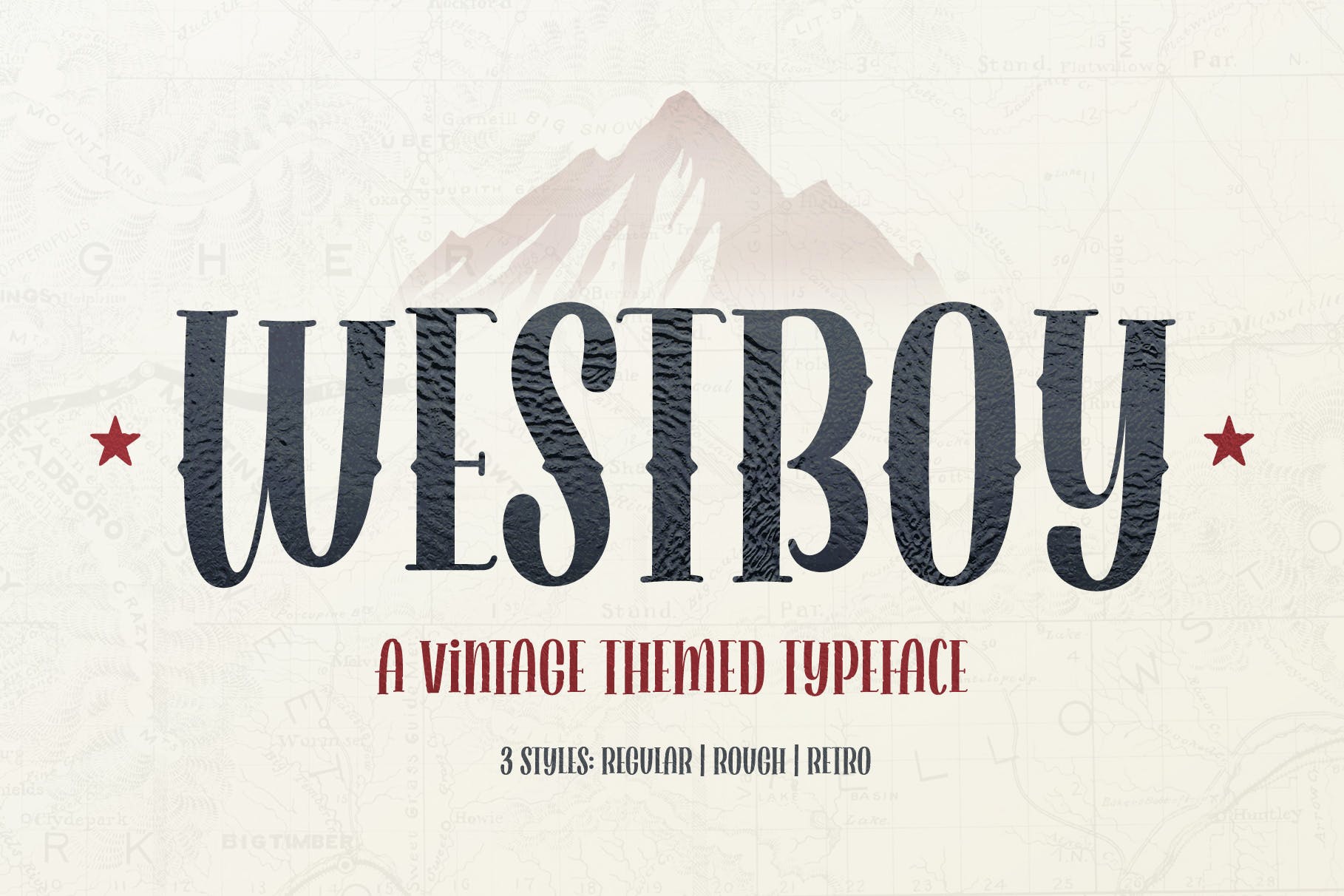 Westboy is an interesting balance between a large slab font design, and a curved vintage aesthetic. Well suited to titles, headings, thumbnails, and bold publication material, Westboy keeps that Wild West vibe whilst also maintaining impressive readability.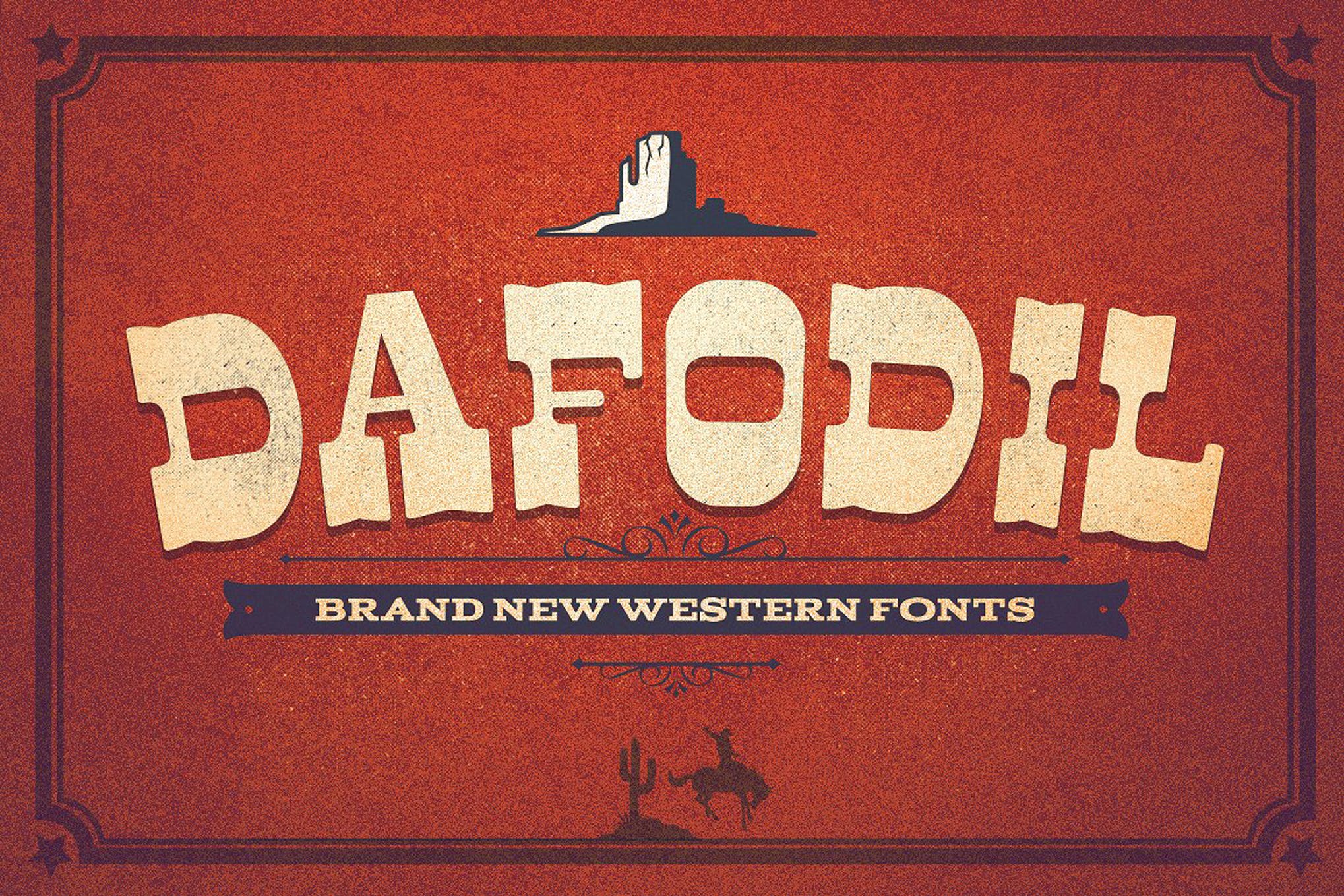 Reminiscent of the cowboy style of 1866, Dafodil is a vintage western font that represents the western culture in a captivating fashion. Powerful, bold, and attention-grabbing, Dafodil is a great choice for projects you want to infuse with a slight hint of western flavor.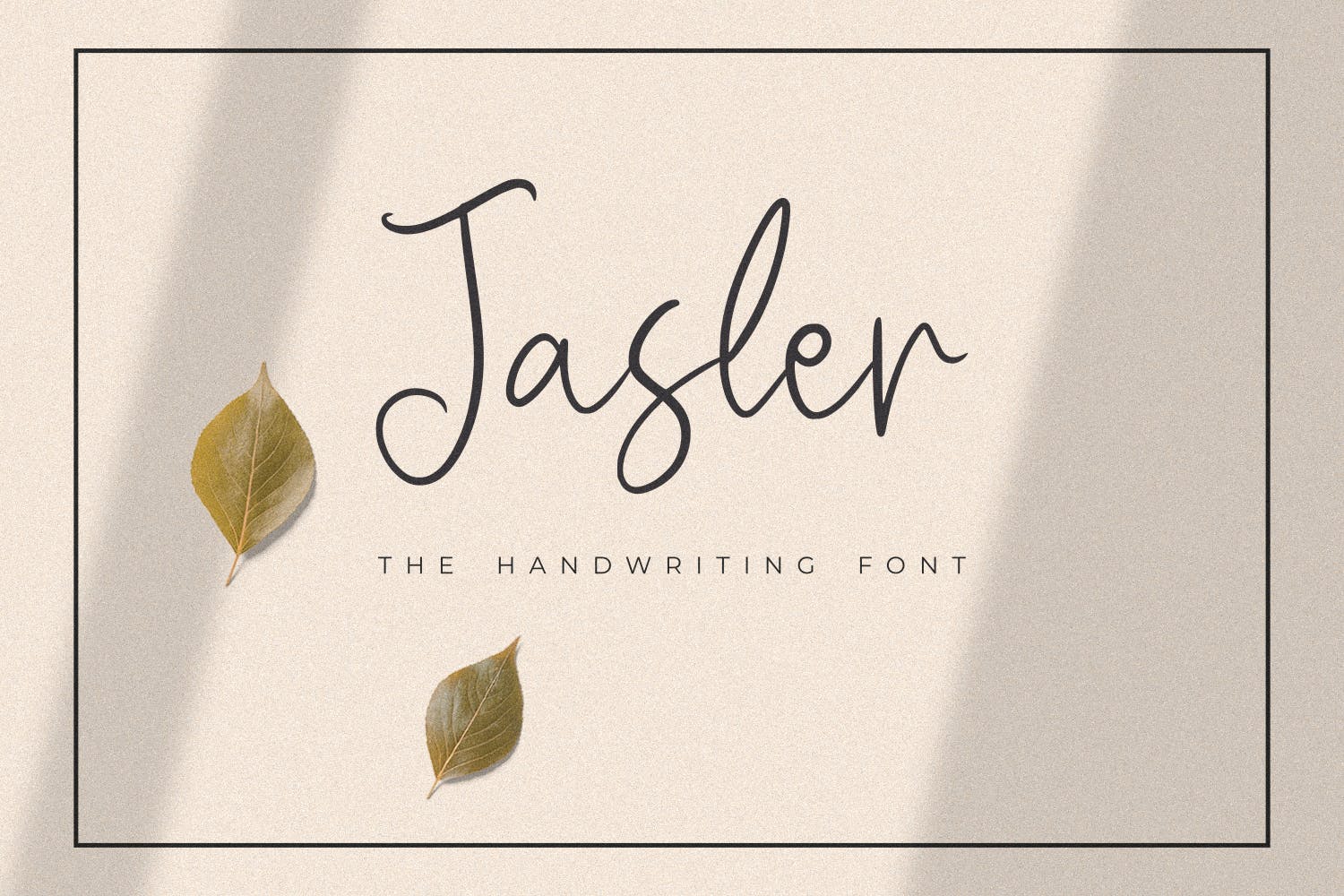 Not everything western has to be thick, bold, bombastic letters. Jasler is a delicate handwritten font style that takes us back to the good old days of sending postcards to each other, much like the western movies of the past. A great choice for display font options, but also a strong body text choice as well.
Free Western Style Fonts
Just like the Wild West itself, you may want to take the free option to get your country western fonts. Hopefully not at gunpoint! Let's take a closer look at some free western fonts you can get your hands on.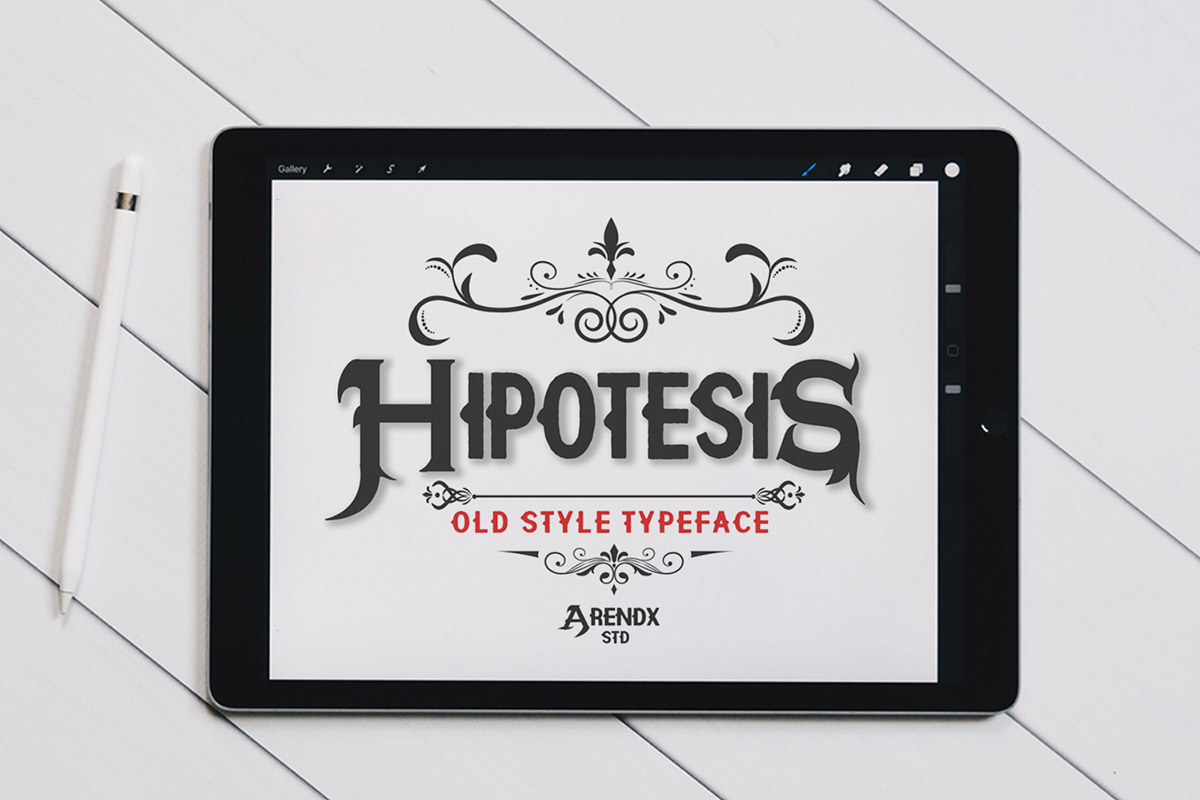 Inspired by the Chicano tattoo style, Hipotesis is a western style font that fits a wide range of branding designs including logos, posters, flyers, headlines, tattoos, and t-shirts. A beautiful font that is surprisingly available for free!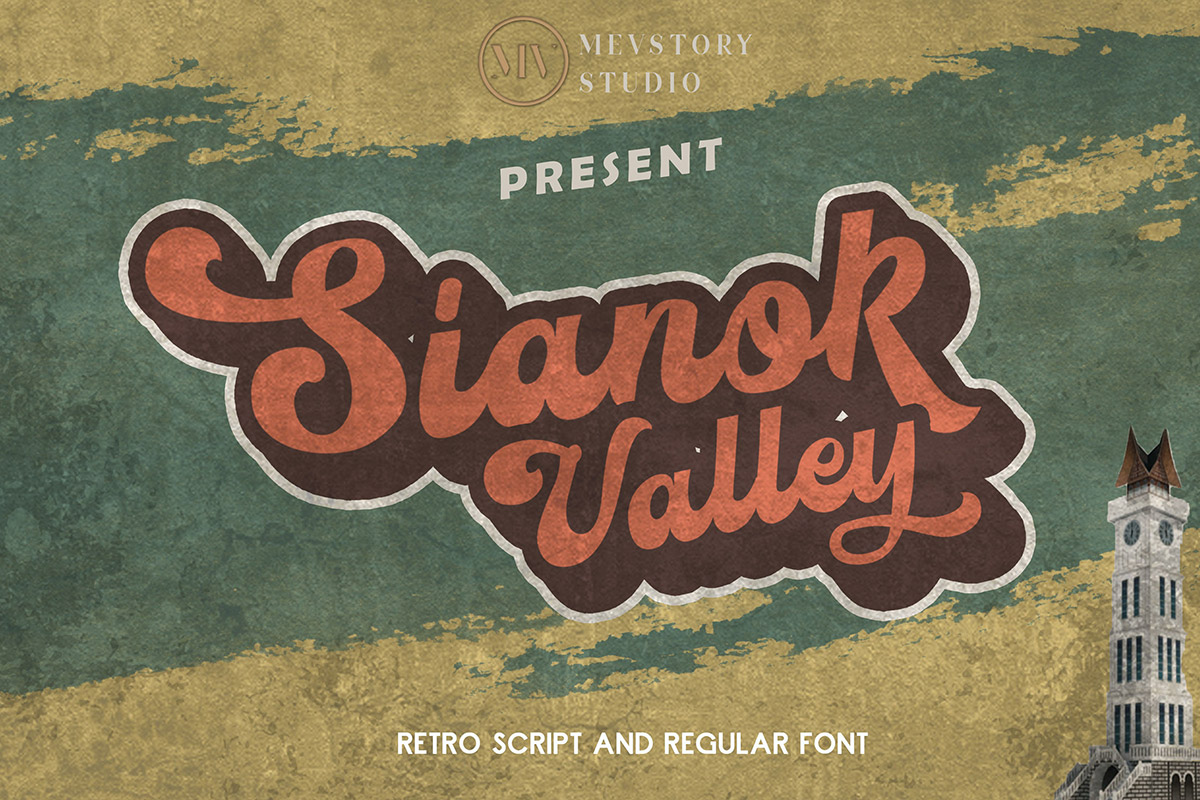 The Sianok valley in Western Sumatra is a beauty to behold. The creators of this font have tried to emulate the same charm helping you create designs that truly represent the culture, and heritage of the bygone era. Easily one of the best free classic old western fonts on our list!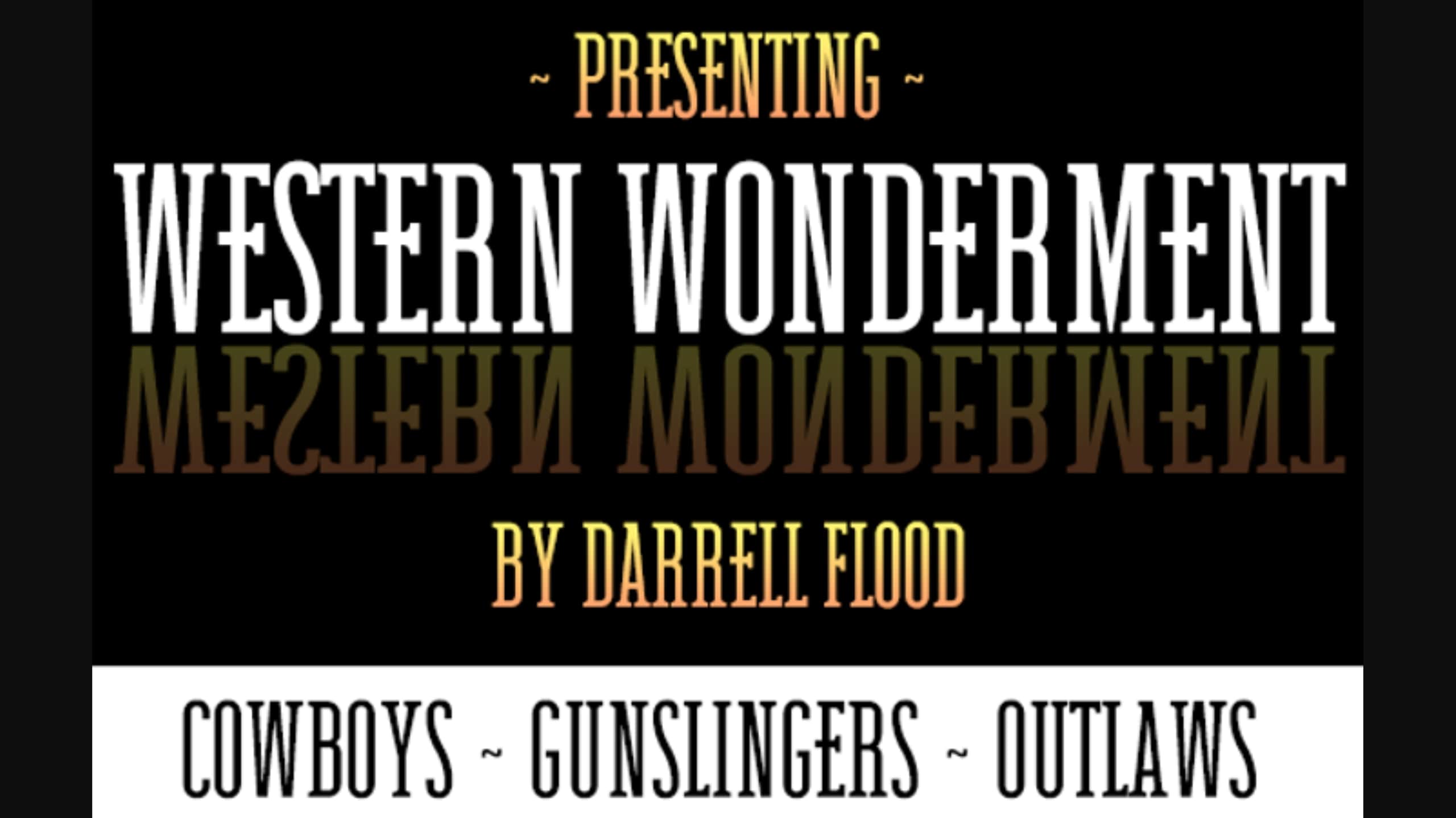 Western Wonderment is what we'd class as a more traditional western font. With a simplistic approach to its typeface design, Western Wonderment will allow you to bring a touch of western character without sacrificing too much readability in the process.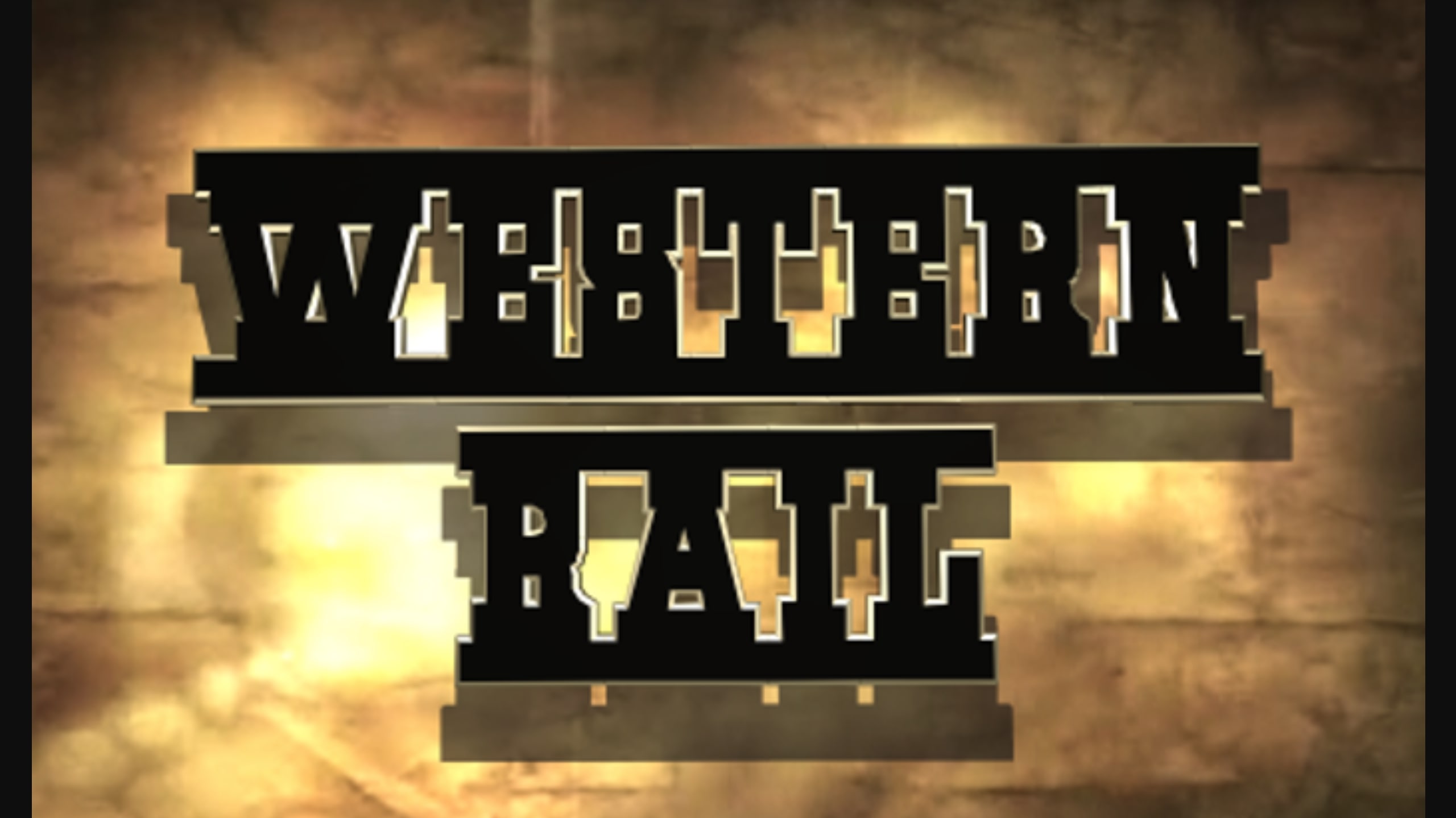 Western Rail is a bold and beautiful slab font that you may remember from many western films. With its thick line work design, it works well as a title font, all held together with a rail-like design. Quite clever and of course one of the finest free western fonts out there.
Yatsurano is a thin and pointed typeface that managed to hit that sweet spot between a bold display font, and effective body text font. A versatile Wild West vibe, mixed with a modern serif design.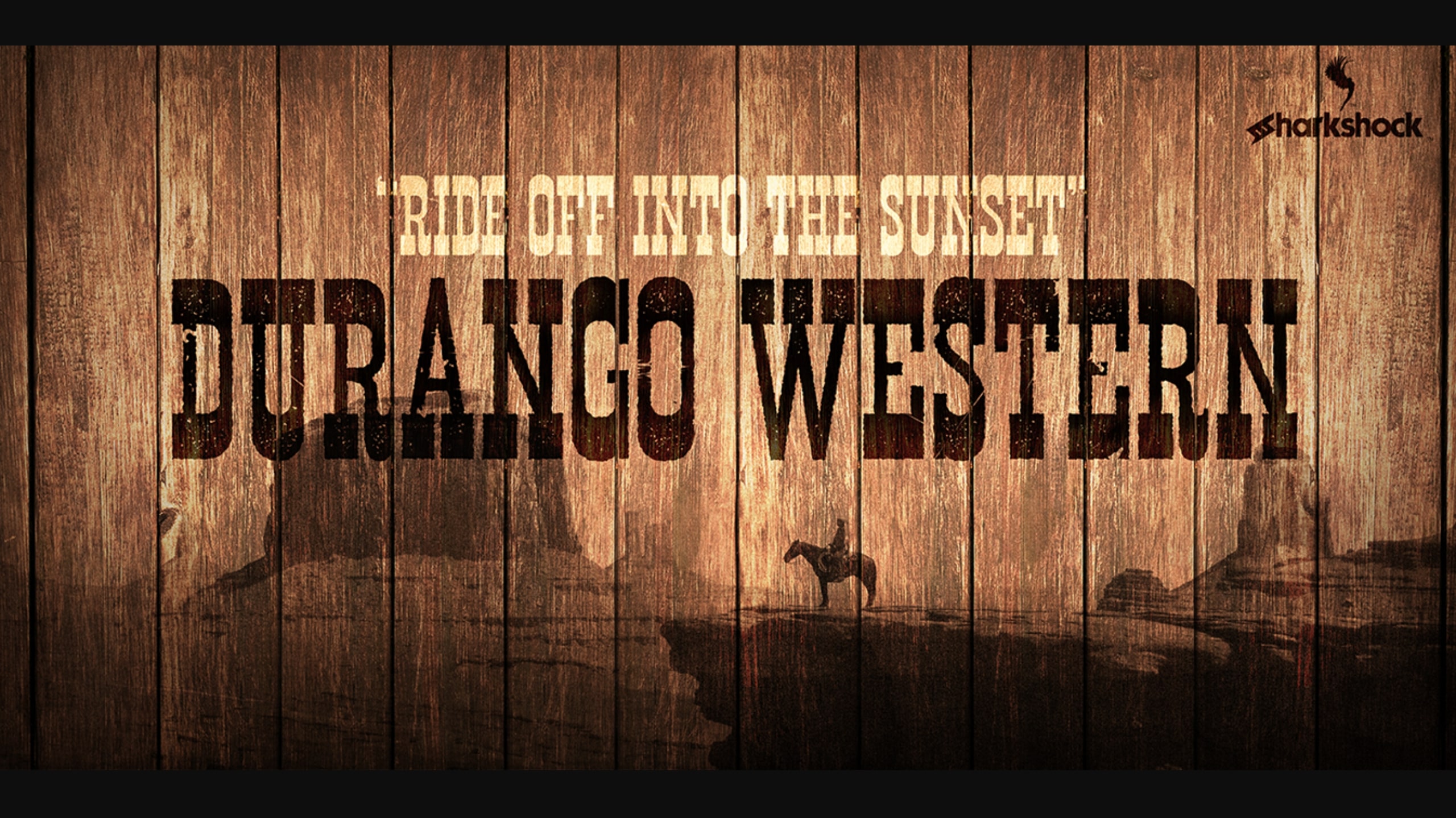 This is a font that is clearly inspired by the title cards that were iconic to the Wild West film era. A rustic and rugged typeface, complemented by an expansive set of unique glyphs for you to choose from.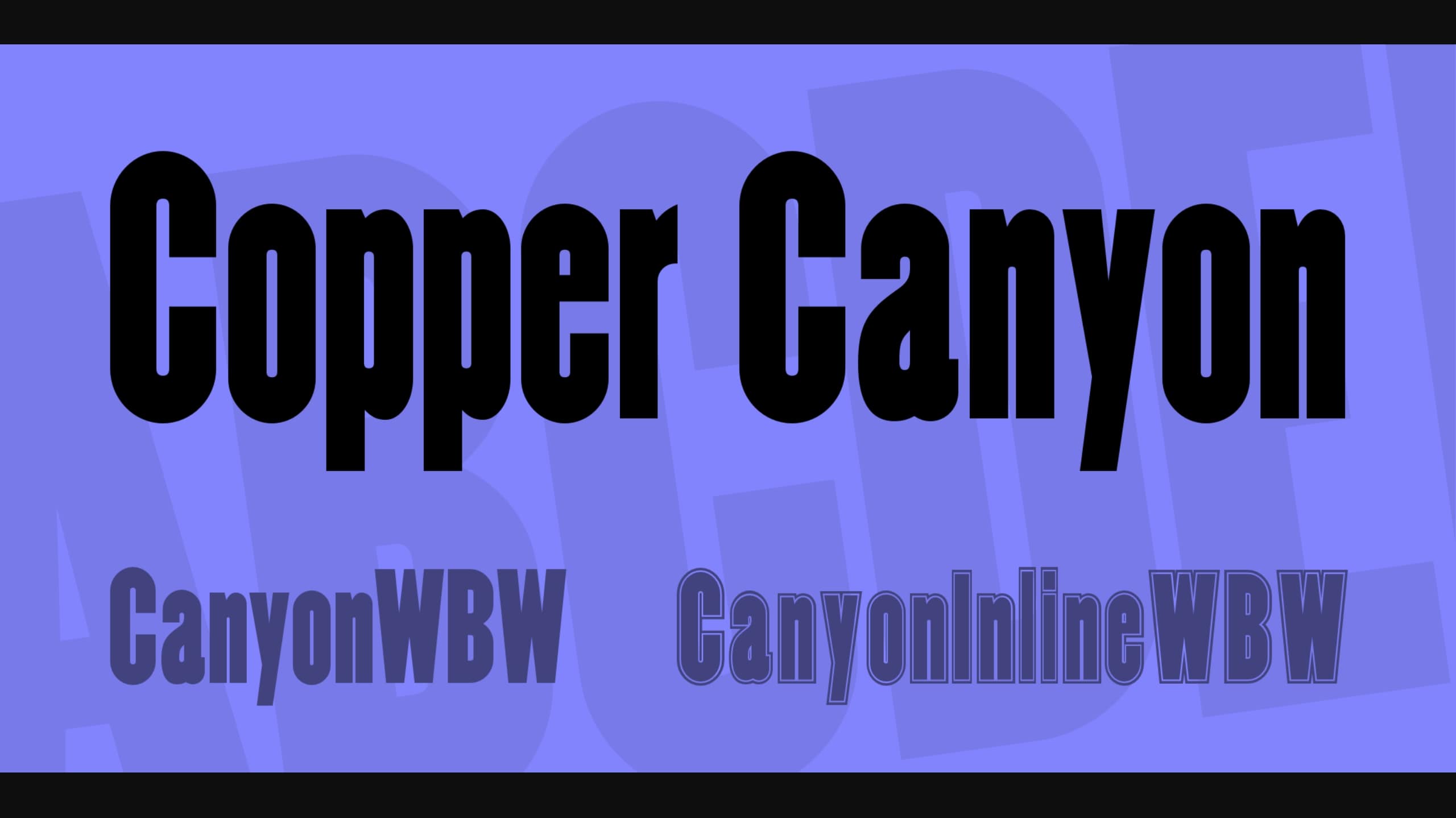 Many of the vintage western fonts on this list come with a defined aesthetic that can often be hard to fit into many projects. Yet Copper Canyon takes a much more minimalist approach, providing a simple and effective typeface that brings the quiet western tones to a font style you can use for almost anything.
Draw Your Fonts At High Noon!
With an exciting range of western-looking fonts at your disposal, and hopefully not a six-shooter strapped to your belt, you're now ready to bring that Wild West vibe to your branding, or creative projects right away. Whether they be premium or free, there's a wide range of old western fonts to enjoy!