How to Do Price Comparison with WordPress
Have you ever wondered why Black Friday deals and Boxing Day sales exist? It's because people love saving money. They'll travel miles to save a few dollars! And there's a way you can leverage it to your advantage.
Maybe you can't afford to give away products at half-price like most retail giants occasionally do. But, you can still help people save money. Many eCommerce businesses currently use price comparisons as an effective way to increase sales and attract more customers. In fact, there are entire businesses built around it!
If you're planning on starting a new eCommerce website, adding a price comparison table will definitely do wonders for your business. Keep reading to find out how.
Get everything you need to build your next website with one simple subscription. From $16 per month, get unlimited access to nearly 2 million WordPress themes, web templates, fonts, graphics, and photos.
What Is A Price Comparison System?
There are two different types of price comparisons. In general, it's about comparing prices of a product offered by several different vendors to help people find the most affordable place to buy the product.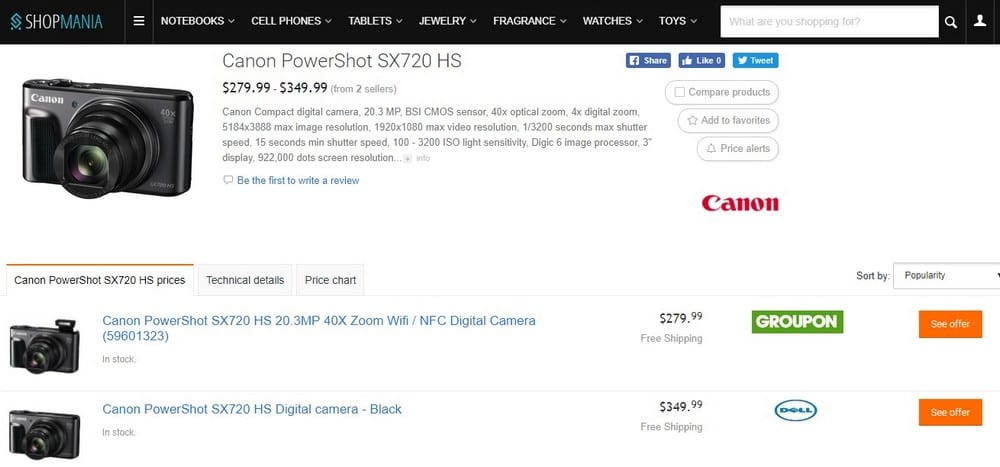 Some businesses, like ShopMania, use this strategy to earn commissions by referring sales to different retail websites. This is a strategy used by many online businesses to make a profit without having to manage warehouses, billing, or shipping.
Another way businesses use price comparisons is to show the superiority of their product over the competition. This is similar to product comparisons that show which product is better by comparing its features with its competitors. Except, in this case, it will show which ones cheaper.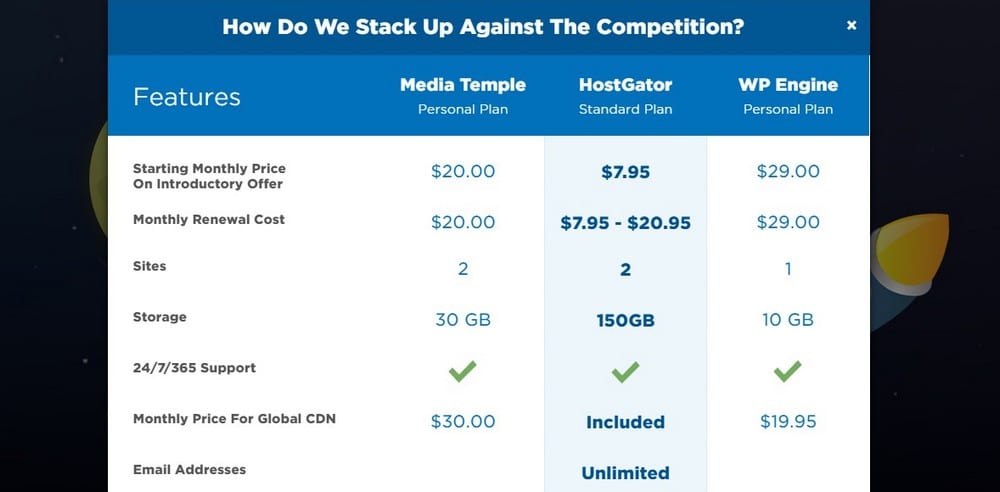 HostGator uses this strategy on their website to show how they're better than the other hosting sites on the web.
How It Helps Your Customers
A price comparison system is not just about helping people save money. It's also about providing them with more than one option to buy a product.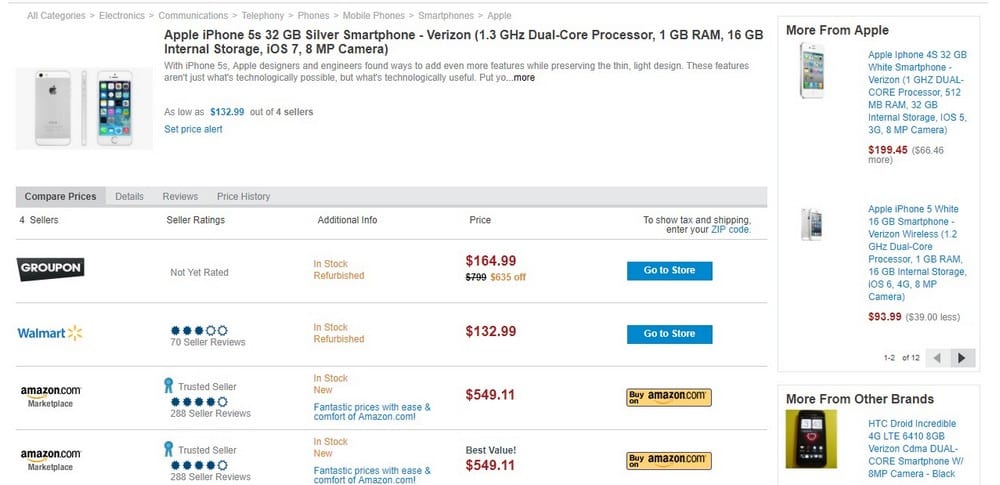 For example, Nextag's price comparison system shows people both refurbished and brand new buying options from different vendors for the products people search for. The site also uses a rating system that shows how trustworthy each seller can be.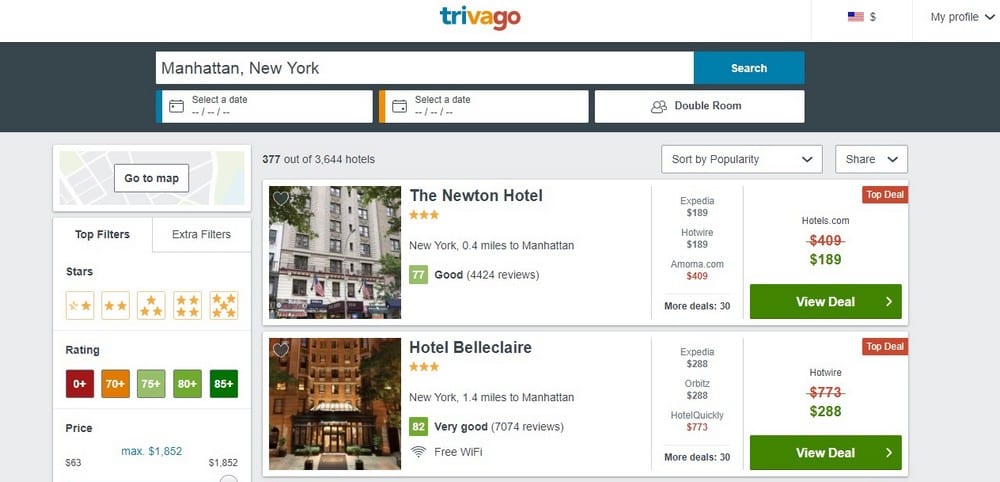 Trivago is another website that takes an interesting approach in price comparisons to help people find hotel rooms at affordable prices. The site allows its users to filter and compare different hotels based on user reviews, ratings, and more.
As you can see, price comparisons aren't just limited to retail businesses. It can be used to help people in many different ways and it's a feature that supports many businesses from online retail websites to SaaS companies and more.
How To Get Started
There are a few ways you can integrate a price comparison system to your website. If it's for a single product or a service, you can use a page builder to easily create a price comparison page on your website.
However, for a standalone shop or an eCommerce business, you'll need a better solution that provides easier ways to manage a large product catalog that needs to be constantly updated.
Here are the two best ways you can add a price comparison system to your WordPress website.
1. Use a Price Comparison Theme
The easier and the most effective way to add a comparison system to your website is to simply upgrade your WordPress theme to a better one. More specifically, a WordPress theme with a built-in price comparison system.
This is what makes WordPress a great platform to build a price comparison website. Thanks to its popularity, finding a theme with a price comparison system for a WordPress website is not difficult. And it will save you a ton of money that goes into hiring web design agencies and developers to customize the website.
Using one of the best price comparison WordPress themes, you'll be able to add a price comparison system to your website and also manage it all by yourself without having to write code.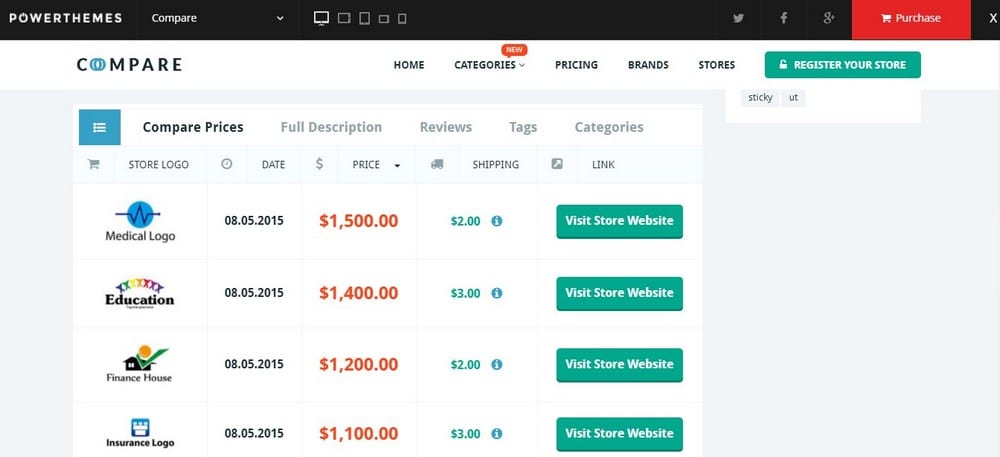 (Example: Price Compare WordPress theme)
Start An Affiliate Product Store
A cool feature that comes with many of these WordPress themes is the ability to easily integrate your affiliate accounts to import products from your affiliate sites and sell them through your store.
For example, you can connect your Amazon Associates account with your price comparison website and then also connect your eBay and Clickbank affiliate accounts to add multiple price comparison options to your product pages.
Using this strategy, you can build a complete online store promoting affiliate products and making easy profits with commissions without even having to sell or ship any products by yourself.
2. Use a Plugin
Using a price comparison plugin is the other option you can use to add a price comparison system to your WordPress website without changing your existing theme.
This method also works just as well as using a theme that comes with a built-in price comparison system. But, unfortunately, there aren't any good free options available for price comparison plugins. So, you'll still have to spend some money for this strategy to work.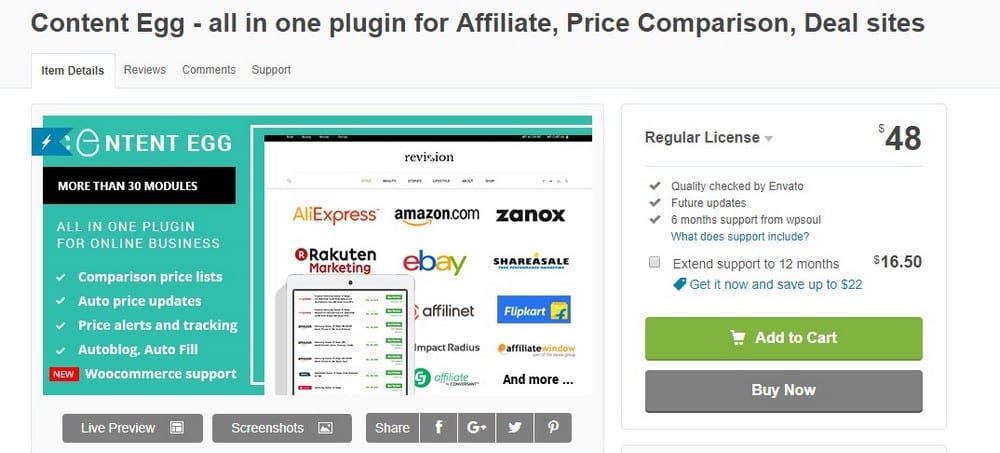 Content Egg is a powerful price comparison plugin that also doubles as an affiliate marketing plugin. In addition to adding a price comparison system to your website, this plugin also lets you integrate with affiliate accounts such as Amazon, Rakuten, AliExpress, and more.
Content Egg also supports automatic price updates for imported products and includes deals and product review features as well.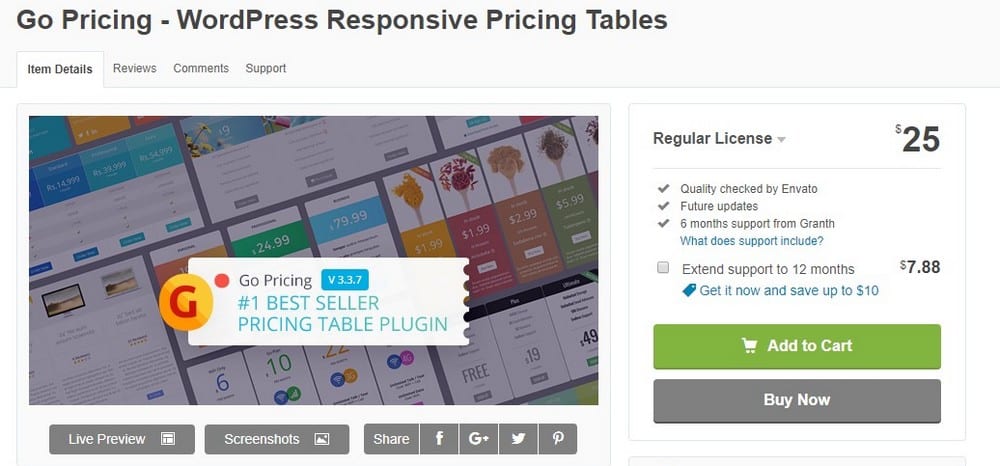 Go Pricing is a pricing tables plugin that also includes a price comparison system. The plugin comes with plenty of beautiful pre-made templates for adding professional looking pricing tables to your website.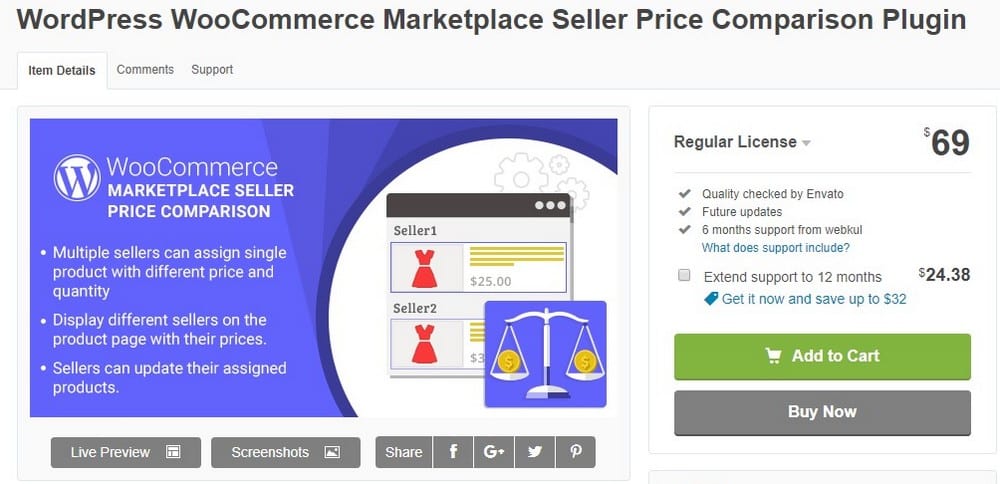 If you're setting up a WooCommerce store with multiple sellers, this extension plugin will help you add a price comparison system into your WooCommerce store. The plugin will let you compare product prices from different sellers. However, in order for this plugin to work, it requires the WooCommerce Multi Vendor Marketplace Plugin ($99).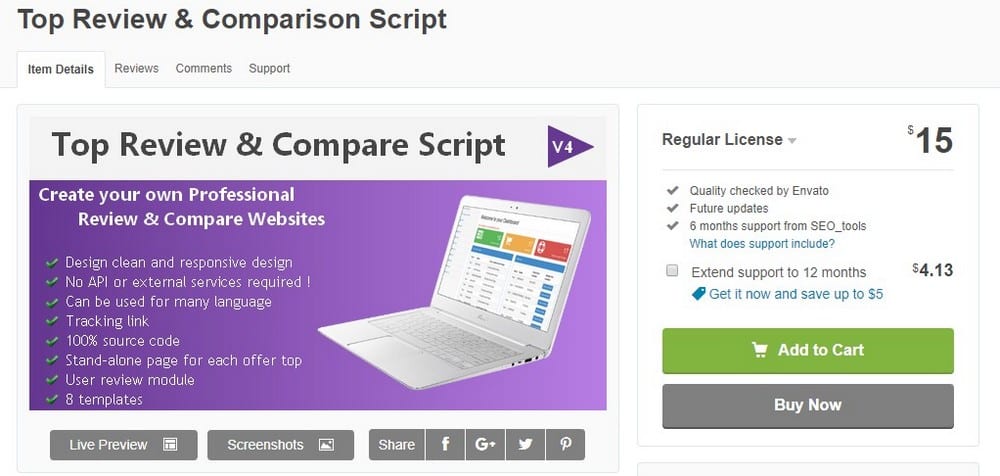 This is a plugin more suitable for a smaller and a service-based website for comparing prices as well as product features. It allows users to compare products based on pricing, reviews, and compare features. It's ideal for websites such as web hosting and software comparison sites.
Conclusion
Whichever method you choose, always remember to focus on offering the best user experience with your comparison system. Because your price comparison website will be useless if users can't filter and compare their options.
If you're looking for a great theme to build your new site, be sure to check out our handpicked collection of the best price comparison WordPress themes.