20+ Best Premiere Pro Slideshow Templates (Free & Pro Downloads) 2020
Premiere Pro is a brilliant tool for creating professional-looking slideshows that you can use for a wide range of purposes, from showcasing a product or displaying your portfolio to simply putting your favorite home videos, family photos or holiday snaps into a fun and dynamic digital album! And the best part of using Premiere Pro to create a slideshow for your photos or videos is that there's a whole range of templates out there that you can use, to make your job ten times easier.
We've rounded up the best slideshow templates for Premiere Pro for projects in 2020, including both free and premium downloads – simply choose your favorite, download, and customize straight away!
Let's start off with some premium templates from Envato Elements.
Get everything you need to supercharge your Premiere Pro workflow. From just $16, get unlimited access to thousands of Premiere Pro elements, openers, titles, overlays, and more.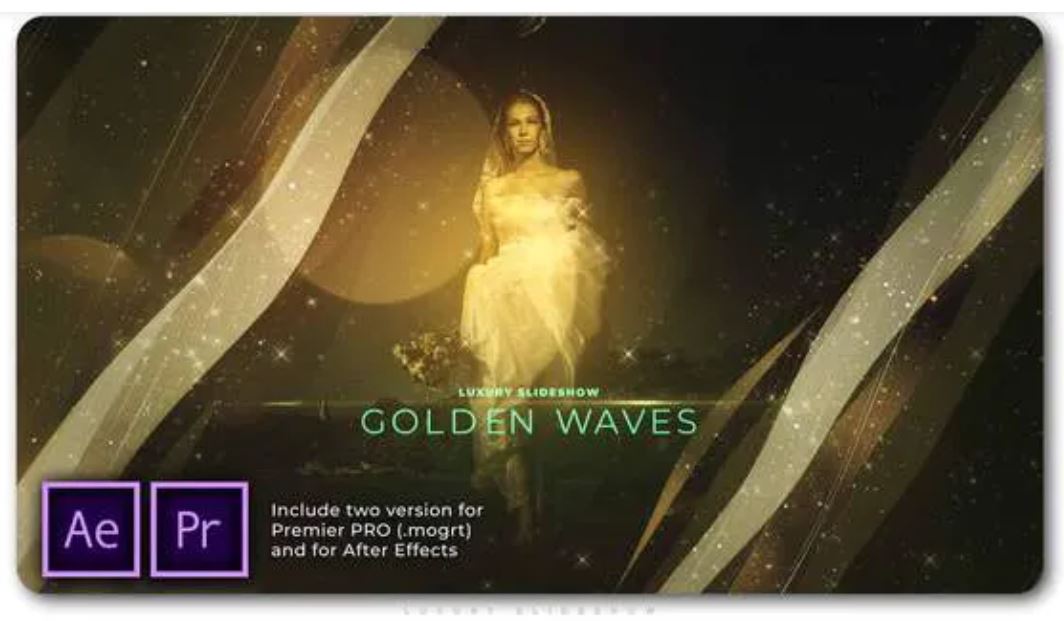 Our first Premiere Pro slideshow template is the luxurious Golden Waves, featuring bright and shiny elements with elegant sparkles, subtle bokeh effects, and gold-colored graphics. It's ideal for a fashion or beauty themed project, or for marketing a luxury product.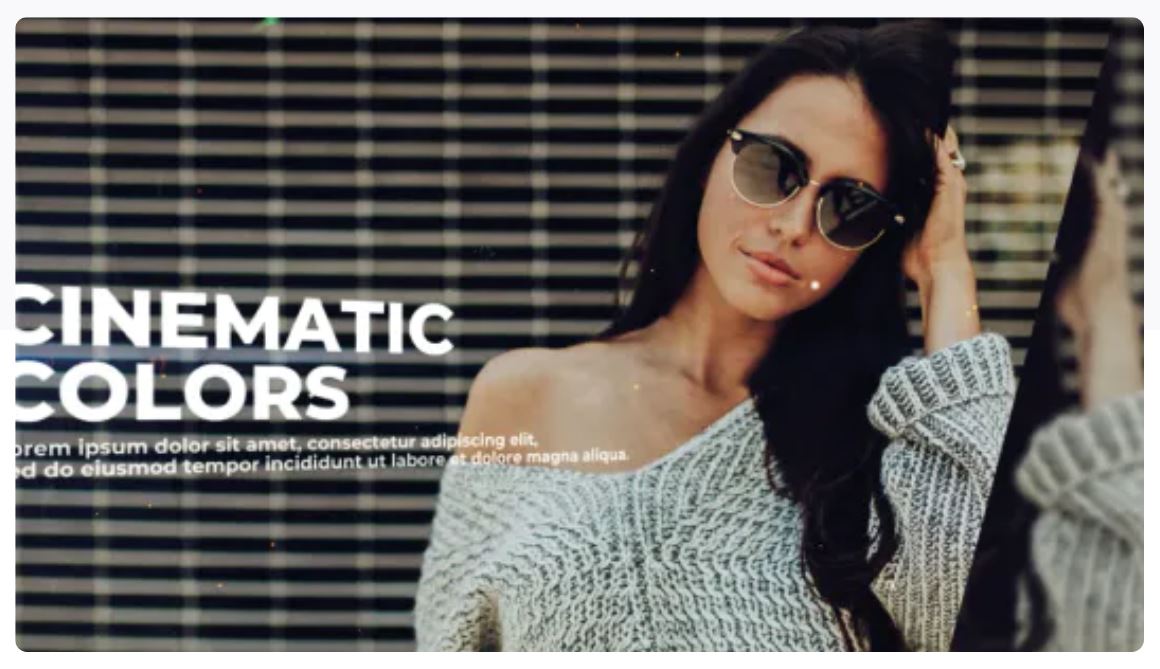 Next up, we have this beautiful, cinema-inspired slideshow template for Premiere Pro that offers a high definition modular structure, a range of smooth, creative transitions and a clean, elegant look, ideal for virtually any kind of project but especially suitable for photography or travel themed work.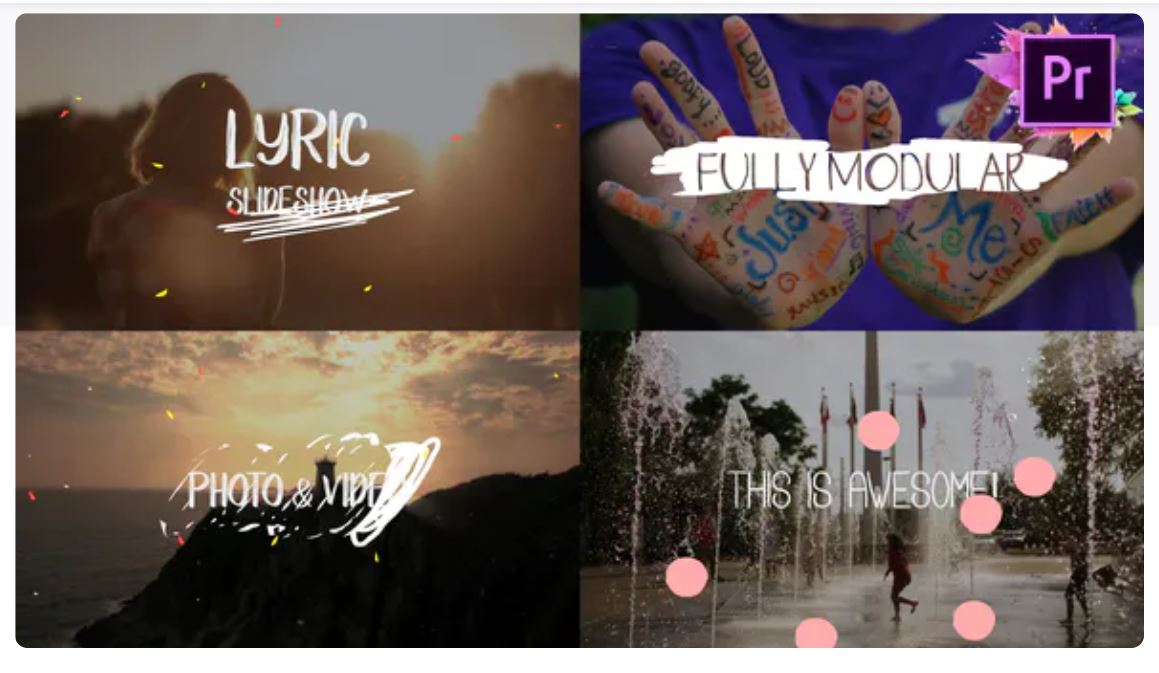 Perfect for creating a lyric video to your favorite song, or simply as a creative way to caption your selected photos and videos, this lyric themed slideshow template features whimsical, pastel-toned graphics and playful handwritten typography for a fun, lighthearted feel.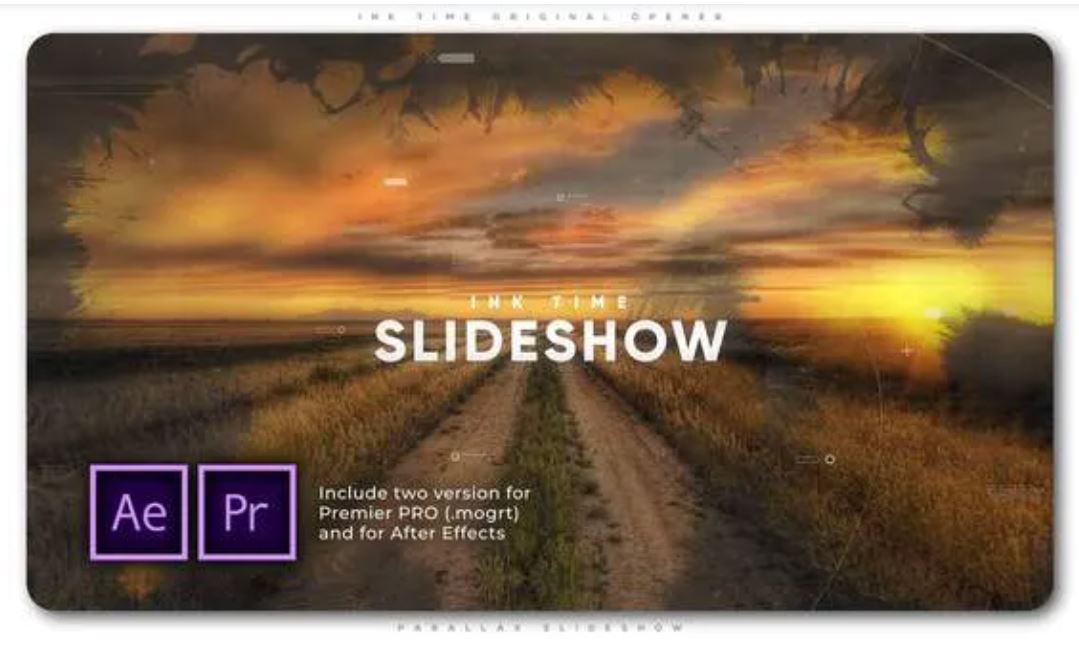 Next up we have the Ink Time Premiere Pro slideshow template, a modern and cinema-inspired set of ink and parallax effects that can be used for a marketing video or promotion, or as the opening sequence for a short film or creative project.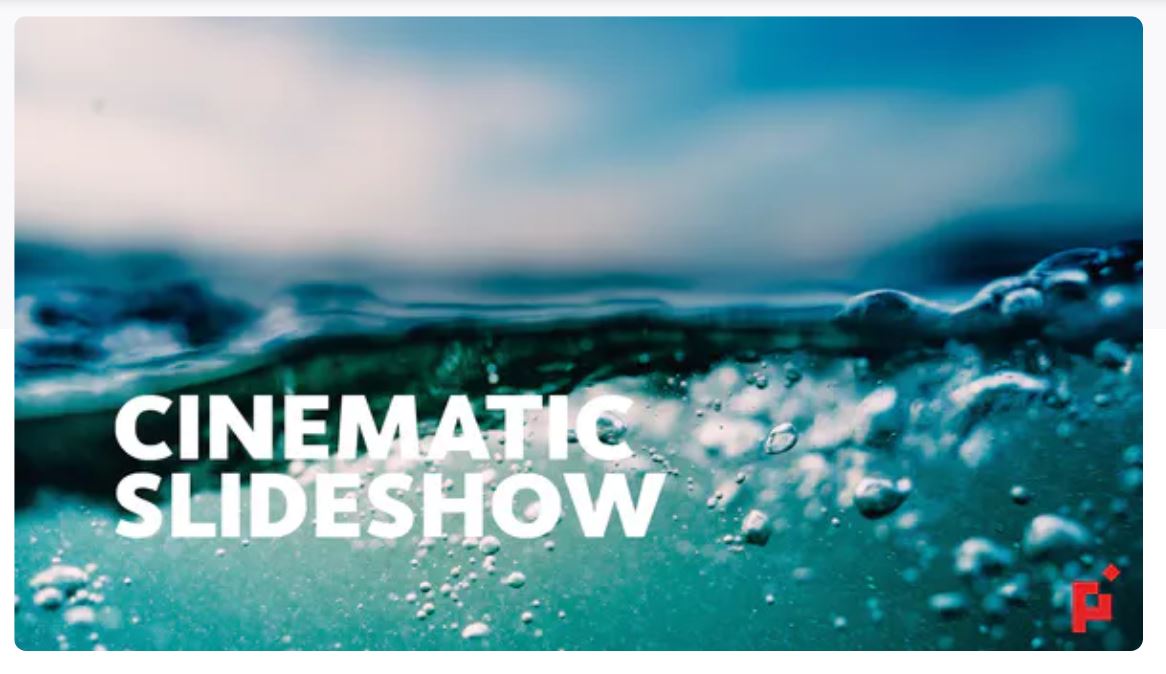 The Cinematic slideshow template for Premiere Pro features a wide range of dramatic effects that make it perfect for a Hollywood blockbuster-inspired clip, including high-quality glitch and parallax transitions and clean, minimal fonts, plus a modern, stylish filter to give your media a professional look.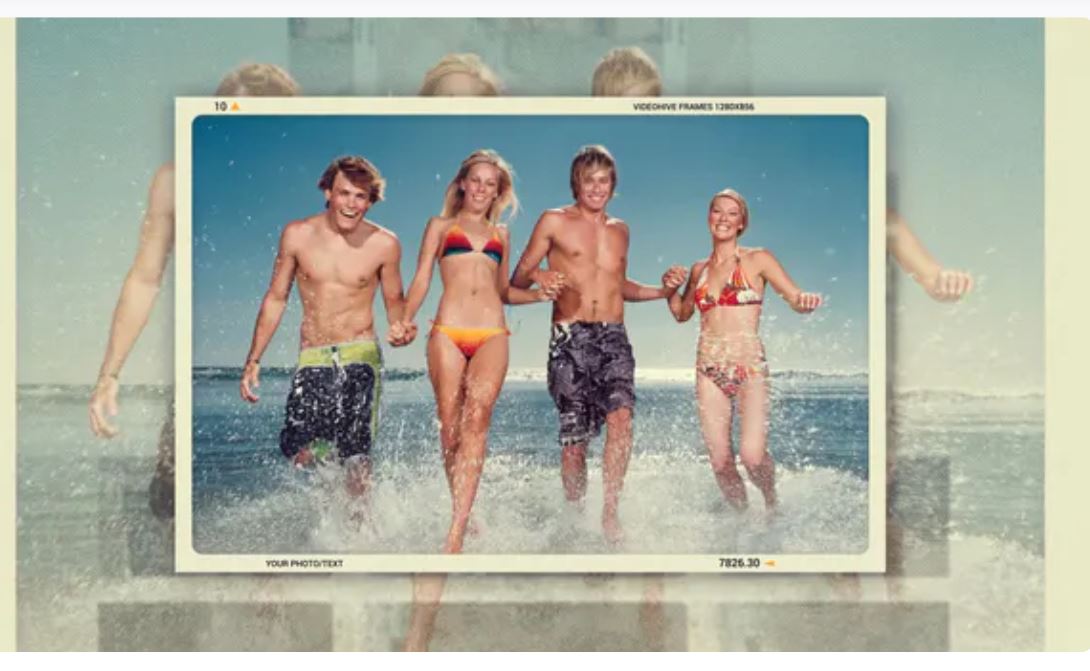 If you're looking for a classic slideshow template for Premiere Pro, this is a great option – it offers a traditional film photography layout with elegant, smooth transitions and a full HD resolution for a professional finish, and is compatible with Adobe Premiere Pro versions CC 2017 and above.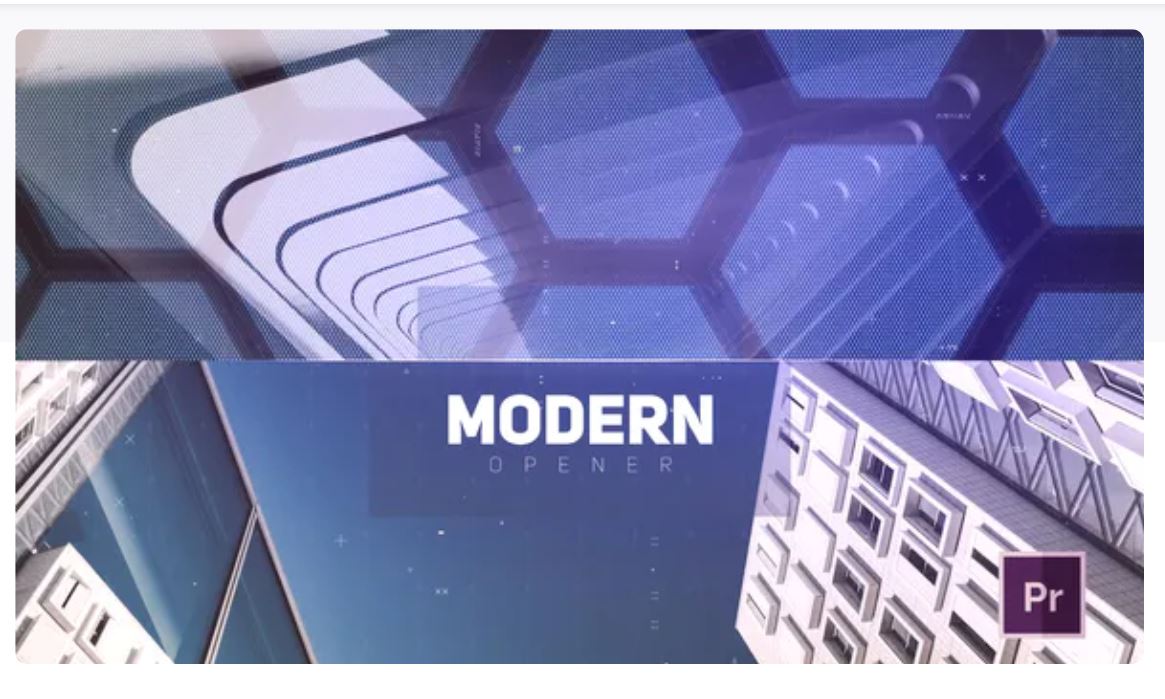 Next up is this modern digital slideshow template that contains nine photo or video placeholders as well as eight editable text layers. It's ideal for a commercial or promotional clip and features a modular construction that's incredibly easy to edit.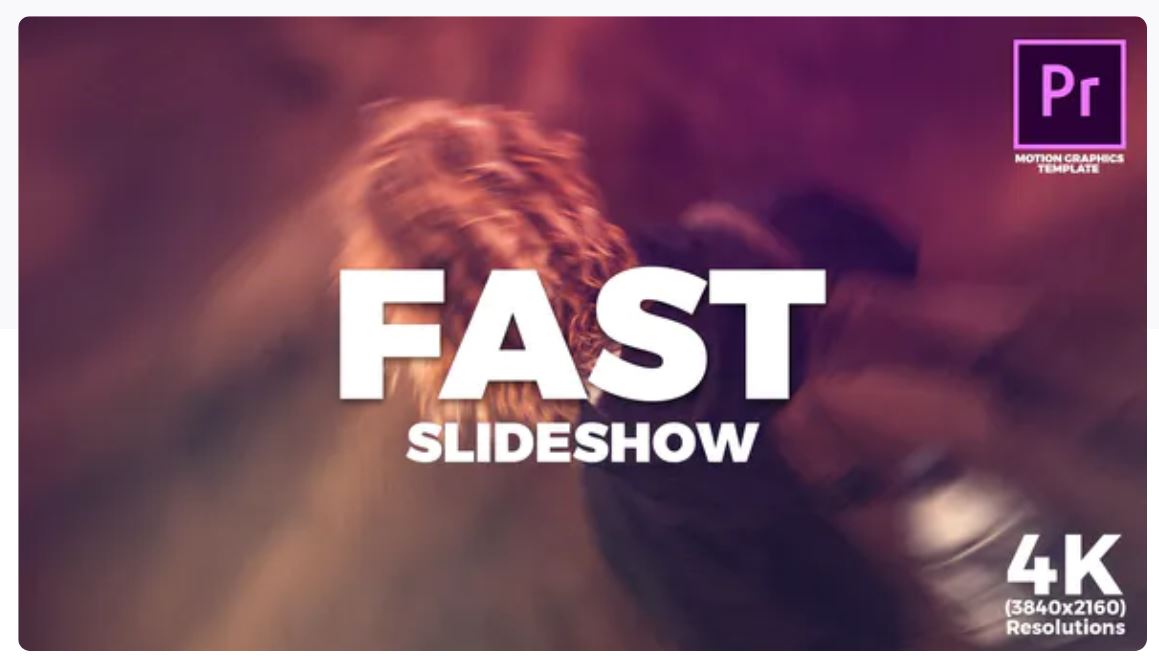 This fast slideshow template is a dynamic, eye-catching template that can be used for any modern film project, and offers a stylish, modern design, elegant text animations, and a range of colorful transition effects, plus drag and drop editing functionality.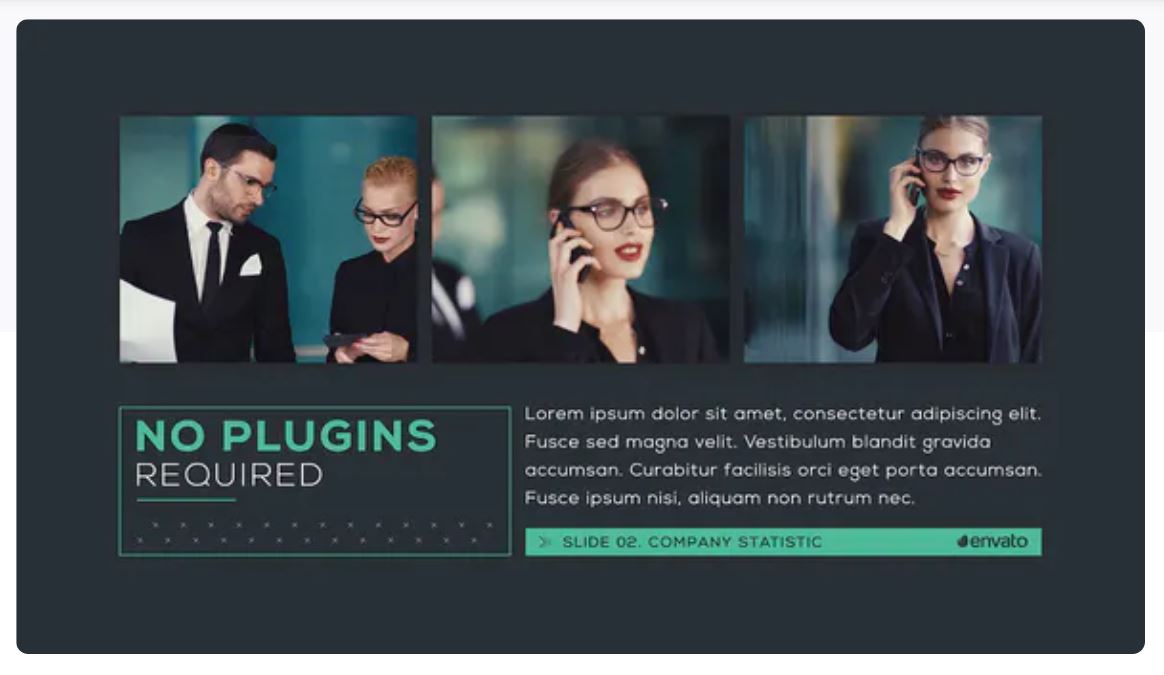 Searching for the perfect Premiere Pro slideshow template for a corporate video or business project? This template is ideal – it offers over a minute of classy, professional slideshow footage that can be easily customized without the use of any plugins, and comes with a free soundtrack.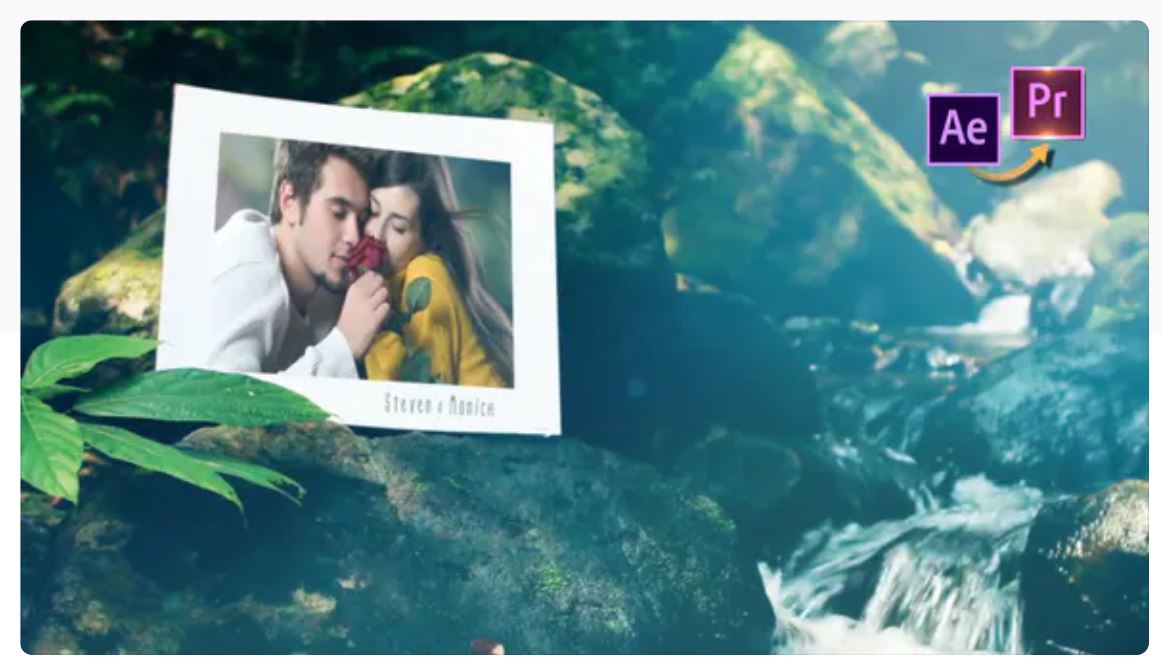 Next up we have a lovely photo gallery style slideshow template for Premiere Pro that features stunning nature-inspired settings such as a forest and a waterfall, combined with classic polaroid style media holders that are perfect for creating a romantic or personal slideshow.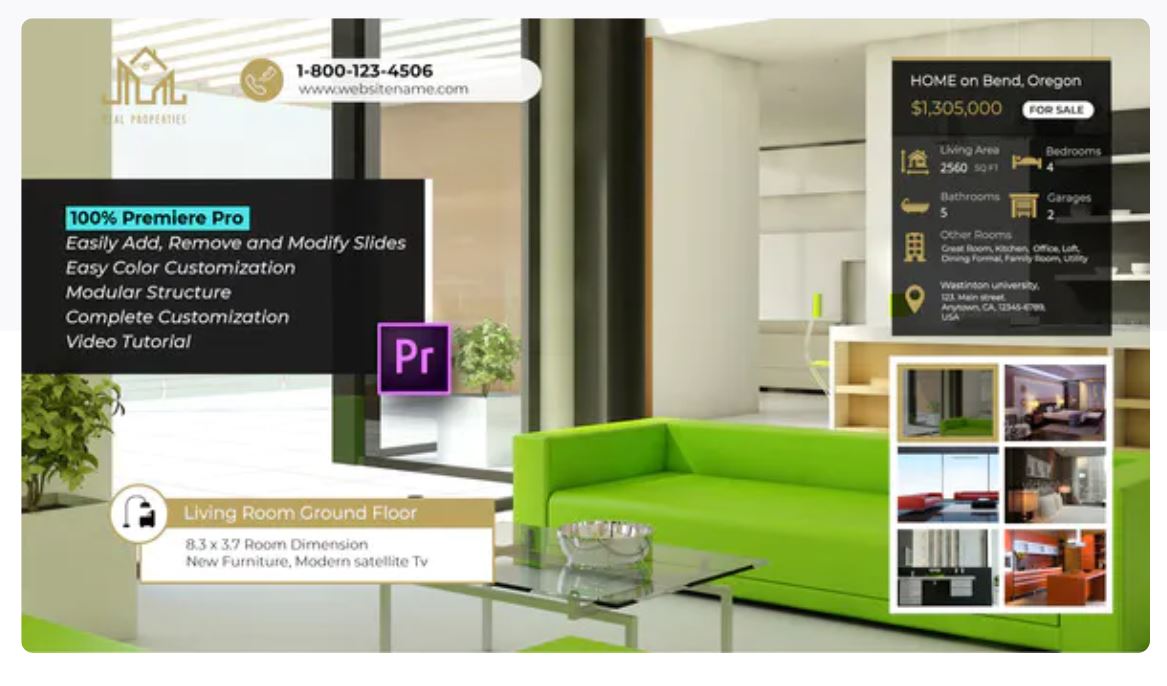 Our next Premiere Pro slideshow template has been purpose made for a real estate commercial or house listing advertisement. It offers complete color control and a simple and clean look that can easily be adapted to virtually any corporate purpose, plus it works with any image or video.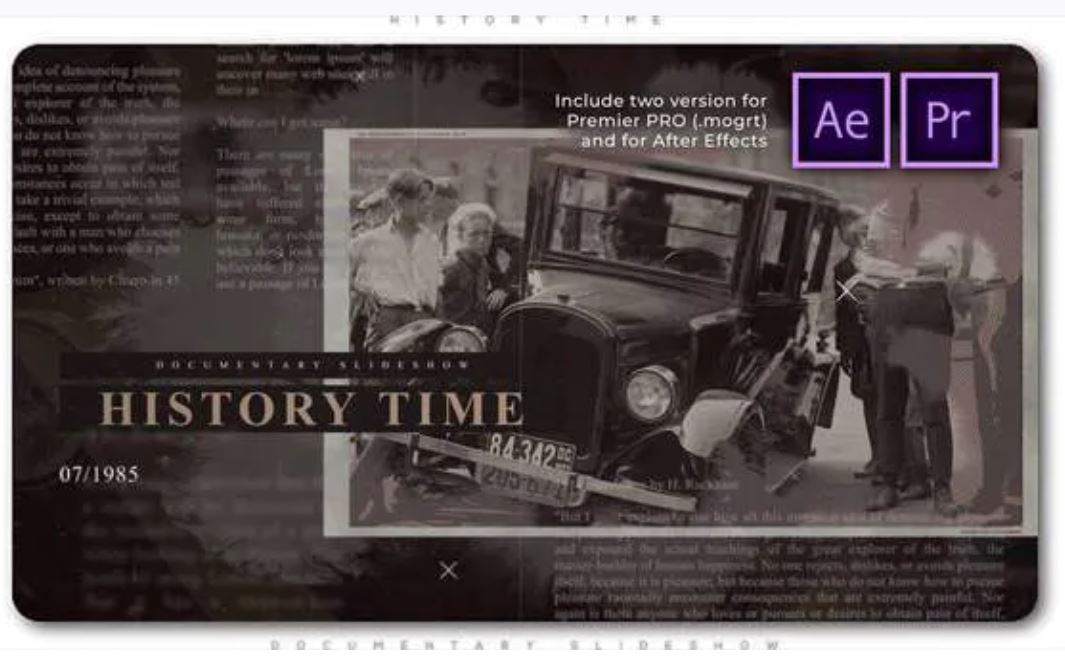 Perfect for creating a historical slideshow or documentary, this slideshow template for Premiere Pro features elegant parallax flying cars and a painted ink effect, all in a classic sepia color tone with traditional serif typography.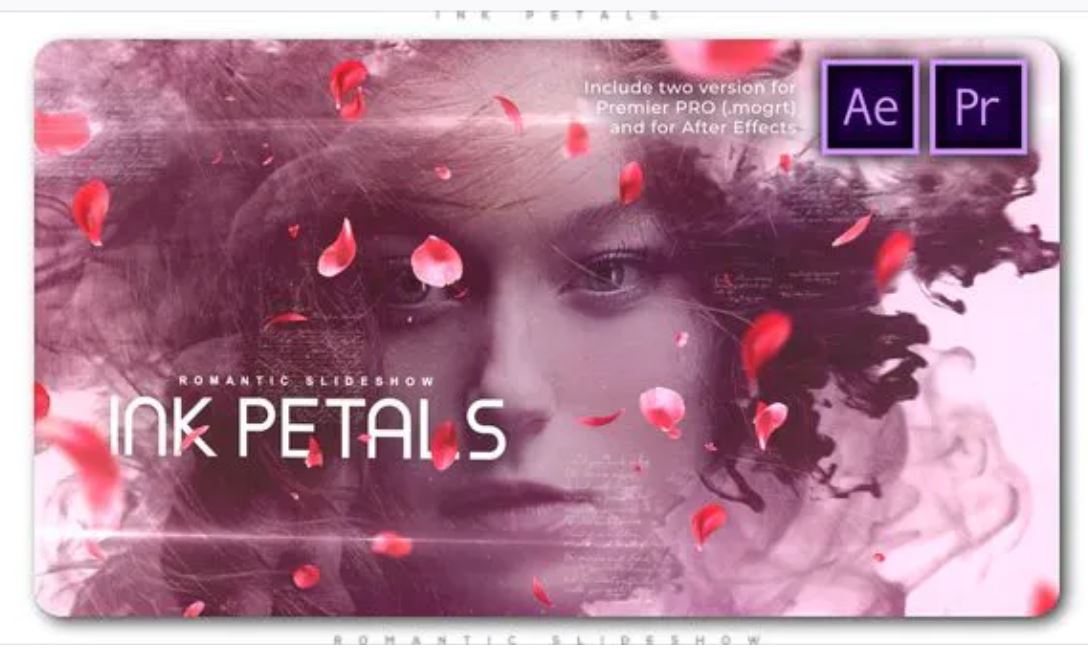 For a romantic and sophisticated effect, take a look at the Ink Petals slideshow template for Premiere Pro. It offers a stunning floral design with clean, modern sans serif fonts and beautiful smoke effect transitions, and is perfect for a wedding slideshow or romance-themed presentation.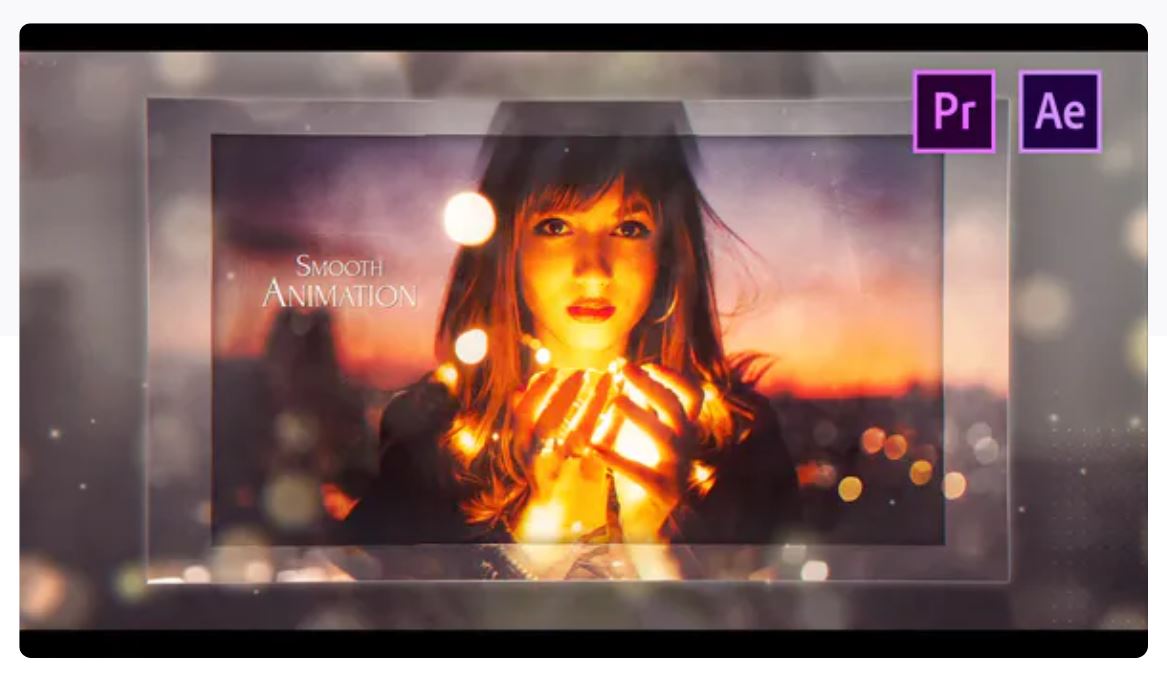 Another stunning choice that's ideal for a romantic or personal project, this next Premiere Pro slideshow template features clean, elegant transitions and a unique light cube effect, interspersed with subtle bokeh and dust particle elements and classic serif typography.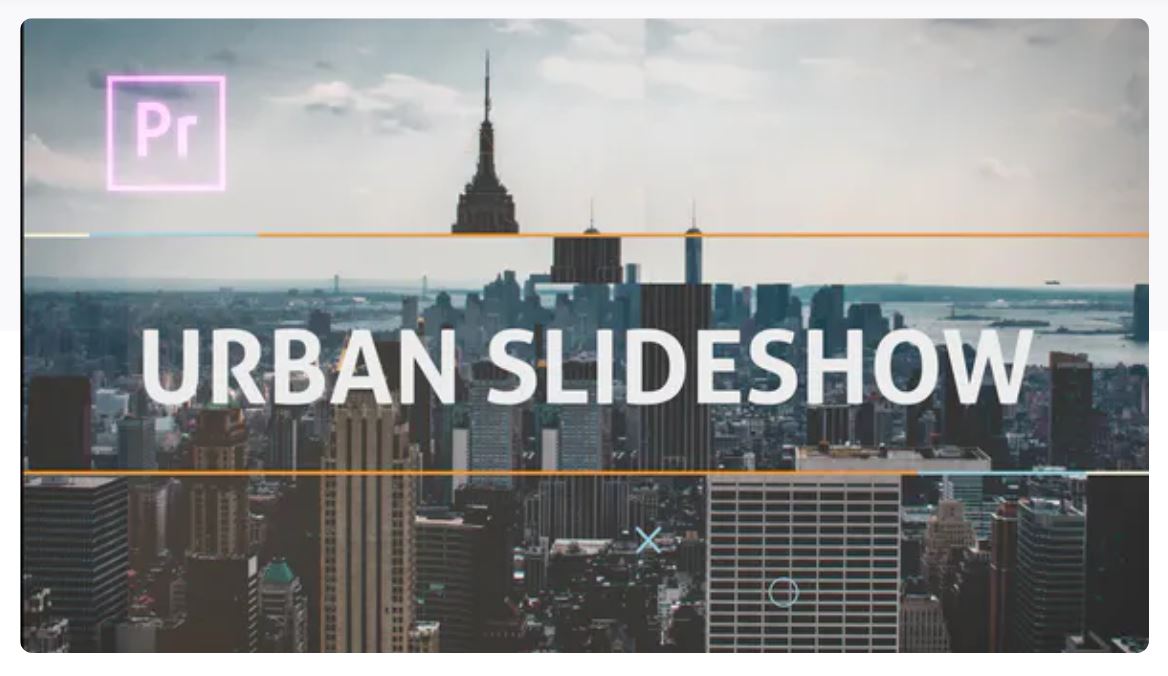 Next up we have the Urban slideshow template, featuring 50 seconds of modern and dynamic slideshow footage that's super easy to edit, thanks to the drag and drop media placeholders. You can customize all colors and fonts, and it offers a fast render and full HD resolution.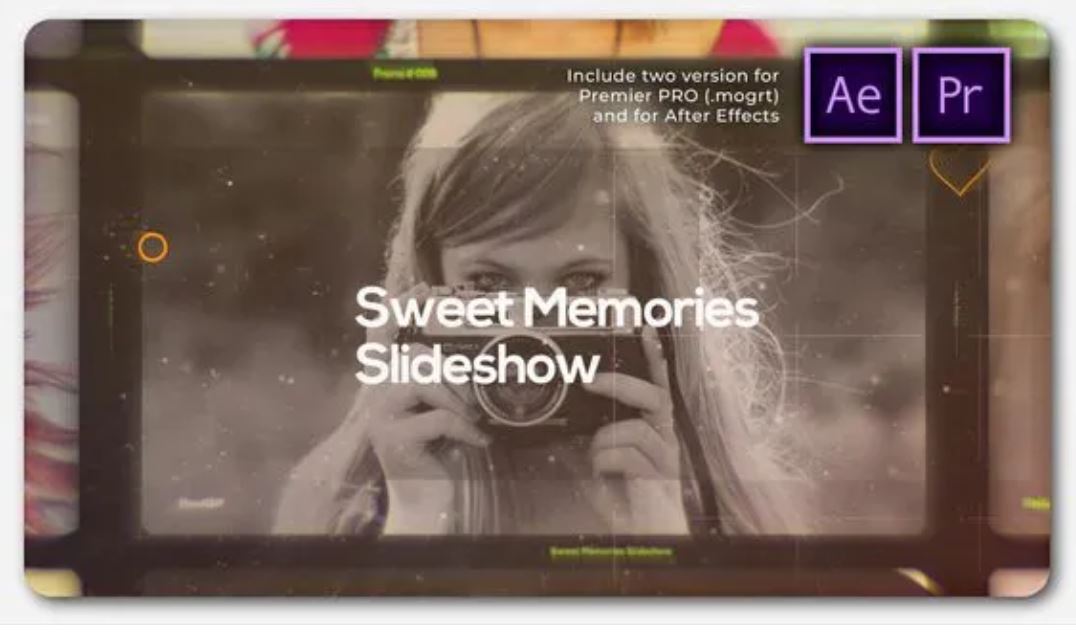 Perfect for creating a sentimental slideshow of all your treasured childhood memories and beloved family photos, the Sweet Memories slideshow template for Premiere Pro features soft, vintage-inspired elements and a classic film reel layout for an authentic slideshow look.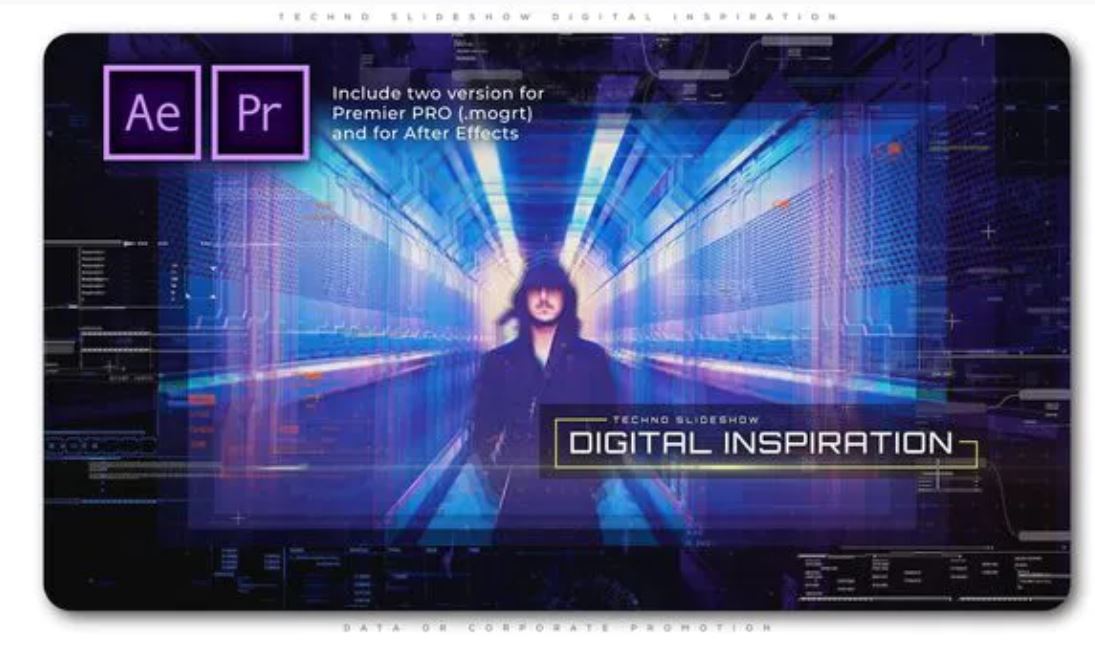 Before we move on to a few free Premiere Pro slideshow templates, let's look at this techno themed option featuring a range of high tech and digital elements combined with futuristic typography and glitch effects. It's perfect as part of a sci-fi or technology-themed project.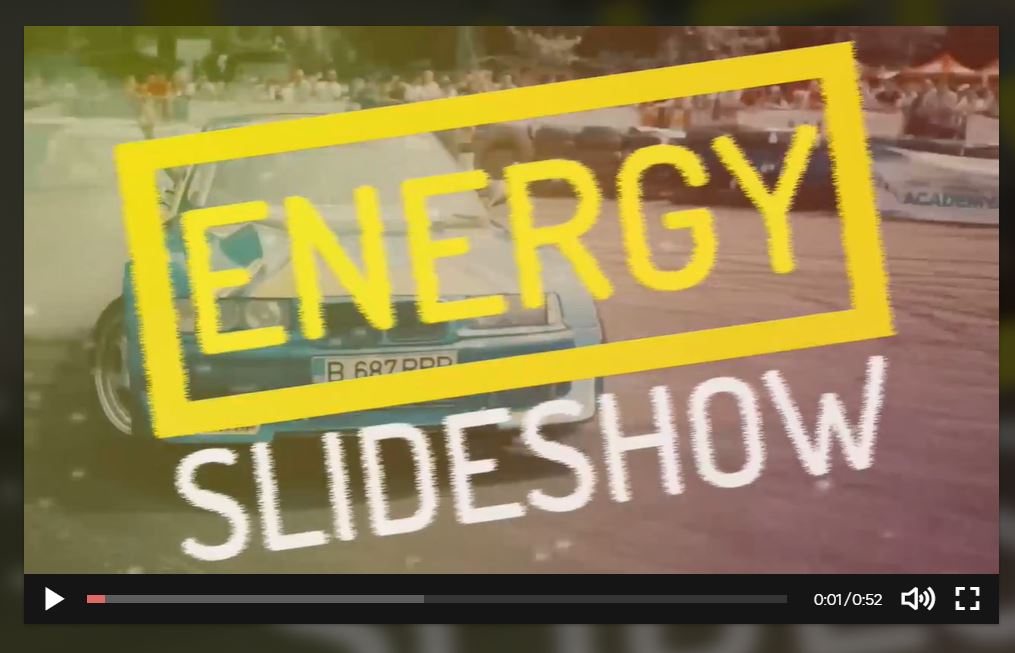 Next up we have an energetic Premiere Pro slideshow template with glitch effects and full-color customization options. It comes in a fully HD resolution, holds fifteen media files and fifteen text layers. This free Premiere Pro slideshow template can be downloaded for free from Motion Array.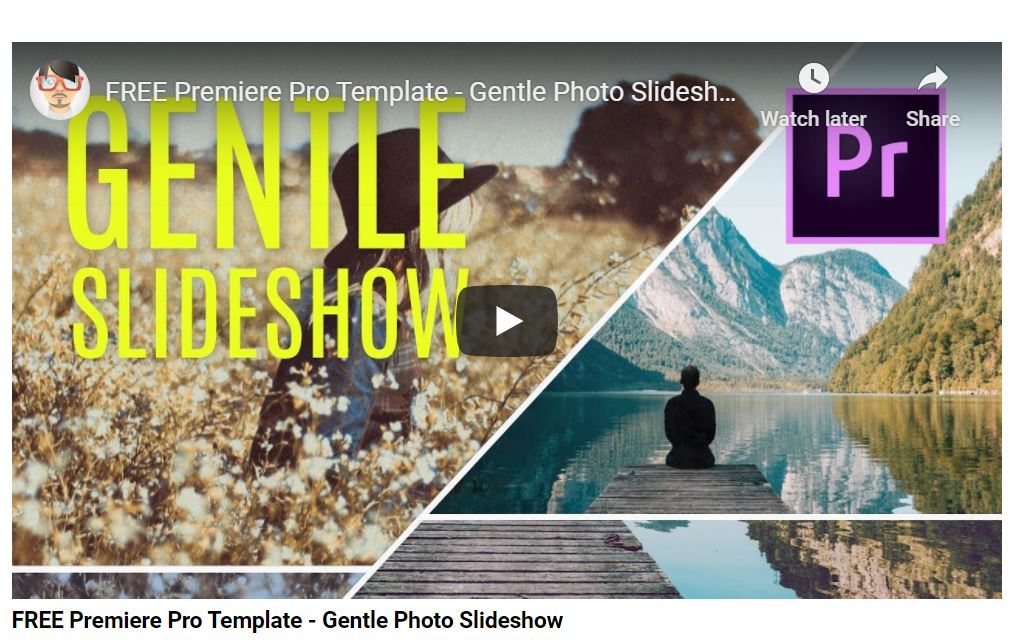 The Gentle- a free Premiere Pro slideshow template allows you to display up to 33 videos or photos, as well as 23 text fields, and features light, minimal transitions that won't take the focus away from your content. It can be downloaded for free from 911 Templates.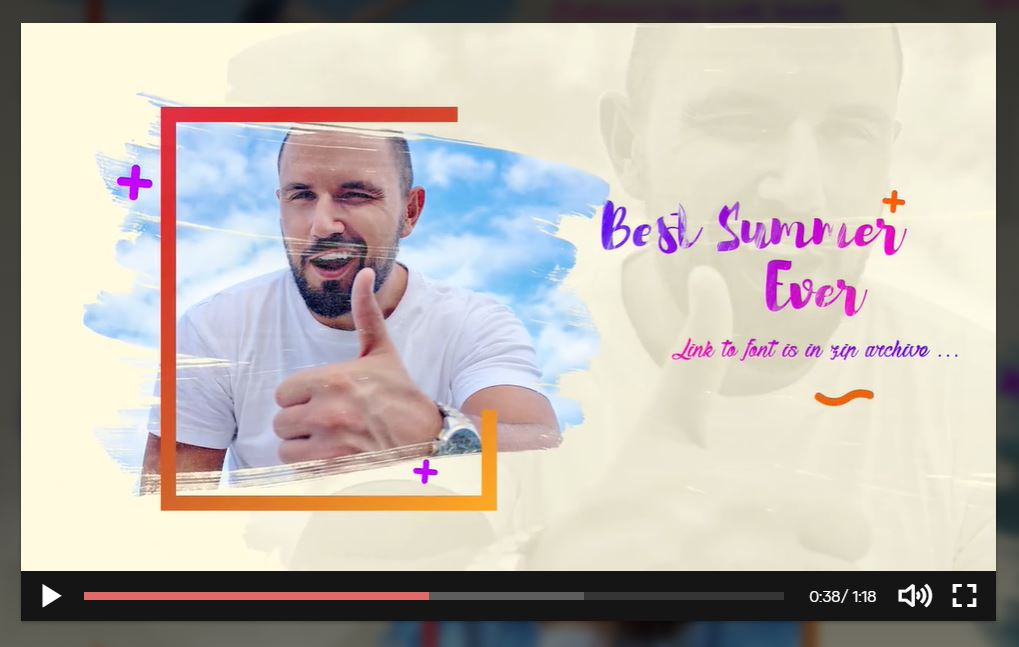 The Bright Summer slideshow template features a unique design full of fun gradients and expressive titles, complemented with brush stroke graphics and bold, cheerful colors. It includes 17 different media placeholders. This free Premiere Pro Slideshow template can be easily downloaded from Motion Array.
And with that, your next slideshow is shaping up to be easier than ever to put together, not to mention super professional and exciting for your audience to watch! Thanks to this collection of premium and free Premiere Pro slideshow templates, you'll be able to spend more time choosing the perfect clips and images to include in your presentation, instead of stressing about creating a sub-par slideshow.
Looking for WordPress hosting? We use Kinsta. They offer world-class WordPress hosting, built to keep your website fast, secure, and always online.