50+ Best Premiere Pro Slideshow Templates (Free & Pro Downloads) 2023
Premiere Pro is a brilliant tool for creating professional-looking slideshows that you can use for a wide range of purposes, from showcasing a product or displaying your portfolio to simply putting your favorite home videos, family photos, or holiday snaps into a fun and dynamic digital album!
And the best part of using Premiere Pro to create a slideshow for your photos or videos is that there's a whole range of templates out there that you can use, to make your job ten times easier.
We've rounded up the best slideshow templates for Premiere Pro for projects in 2020, including both free and premium downloads – simply choose your favorite, download, and customize straight away!
Let's start off with some premium templates from Envato Elements.
Get everything you need to supercharge your Premiere Pro workflow. From just $16, get unlimited access to thousands of Premiere Pro elements, openers, titles, overlays, and more.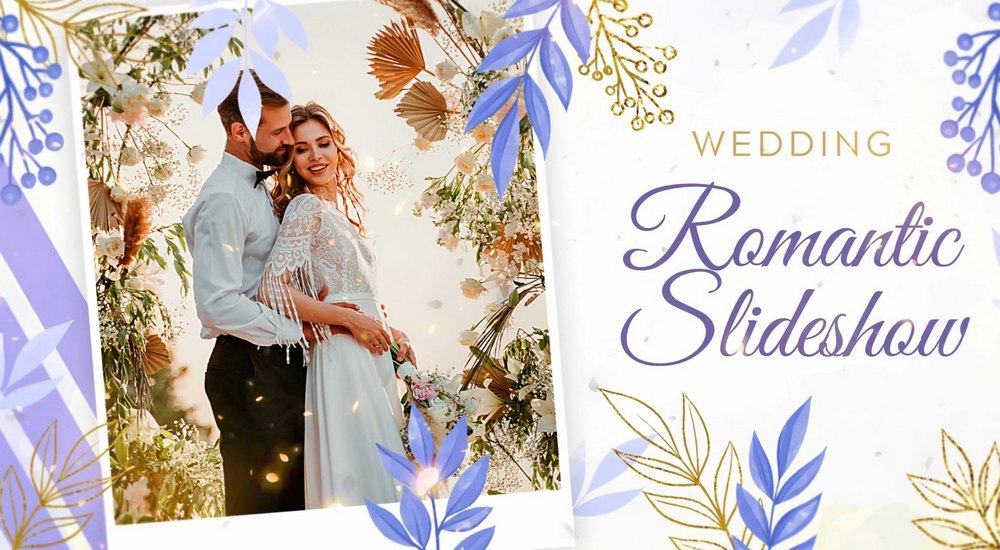 Every wedding video album needs a great-looking slideshow. With this Premiere Pro template, you can add a professional and romantic-looking slideshow to your own videos. It features multiple slide designs with elegant layouts that you can customize to your preference.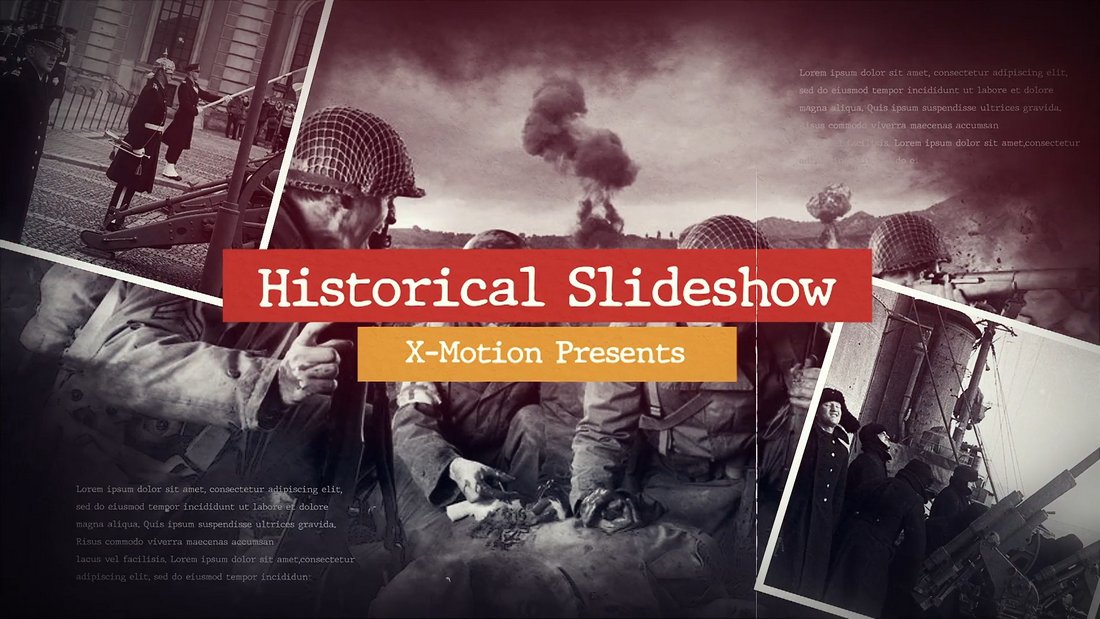 This slideshow template features a classic historical design. You can use it to create documentary-style videos as well as for photo and video slideshows of your own memories.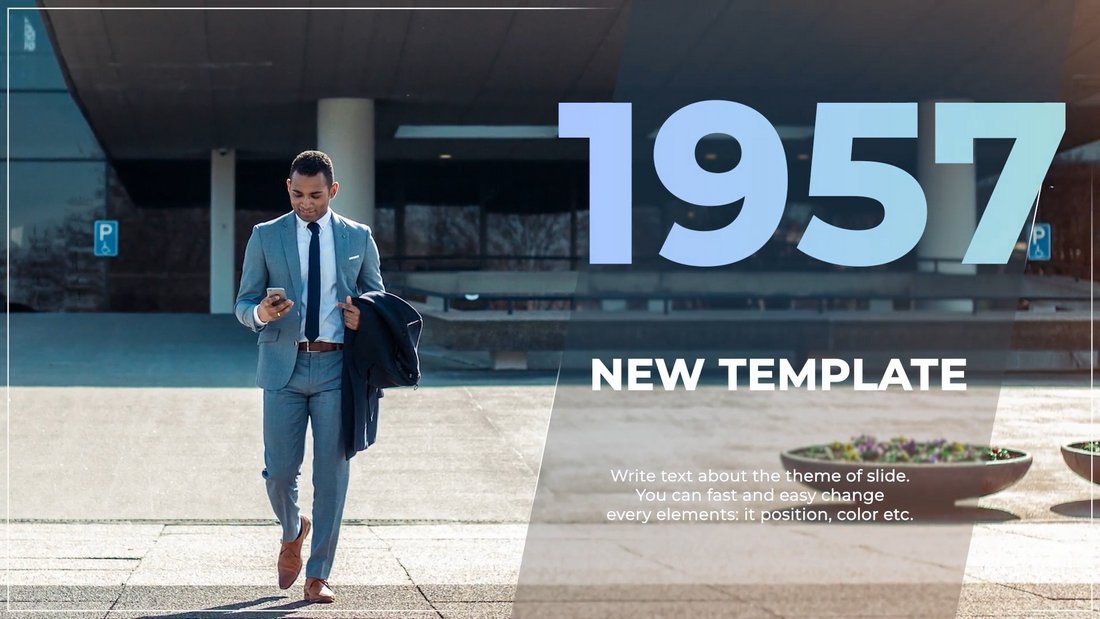 If you're working on a slideshow or video for a corporate project, this Premiere Pro template will help design a timeline presentation to showcase projects and product development progress. It includes 16 media placeholders.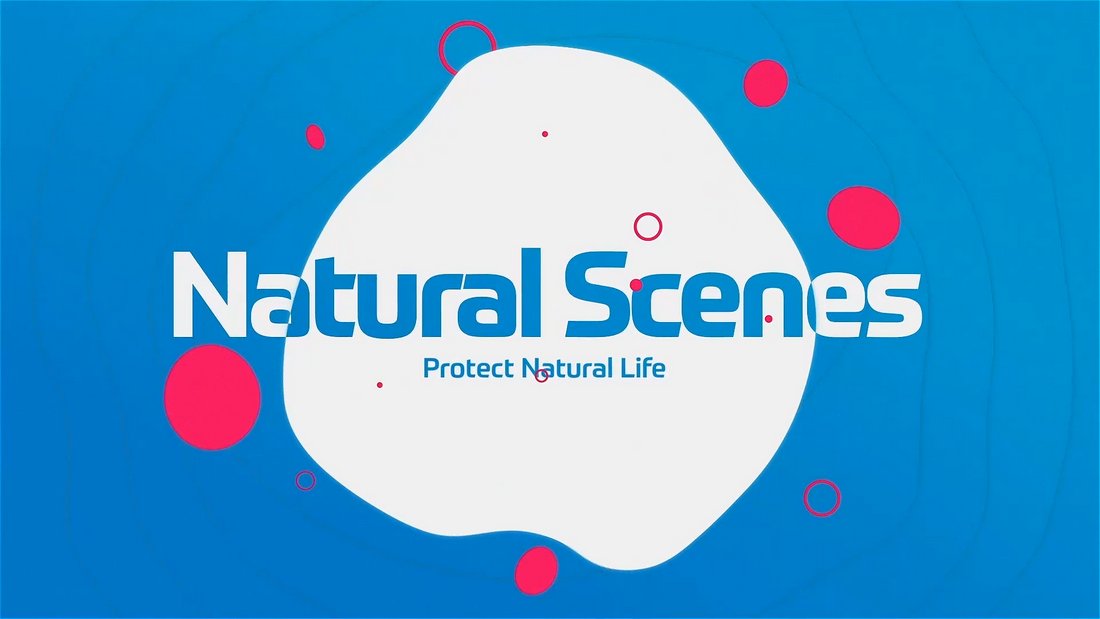 This is a collection of typography slides that you can use to create both title scenes as well as slideshows for your videos. There 12 different slides included in this pack featuring different styles of designs.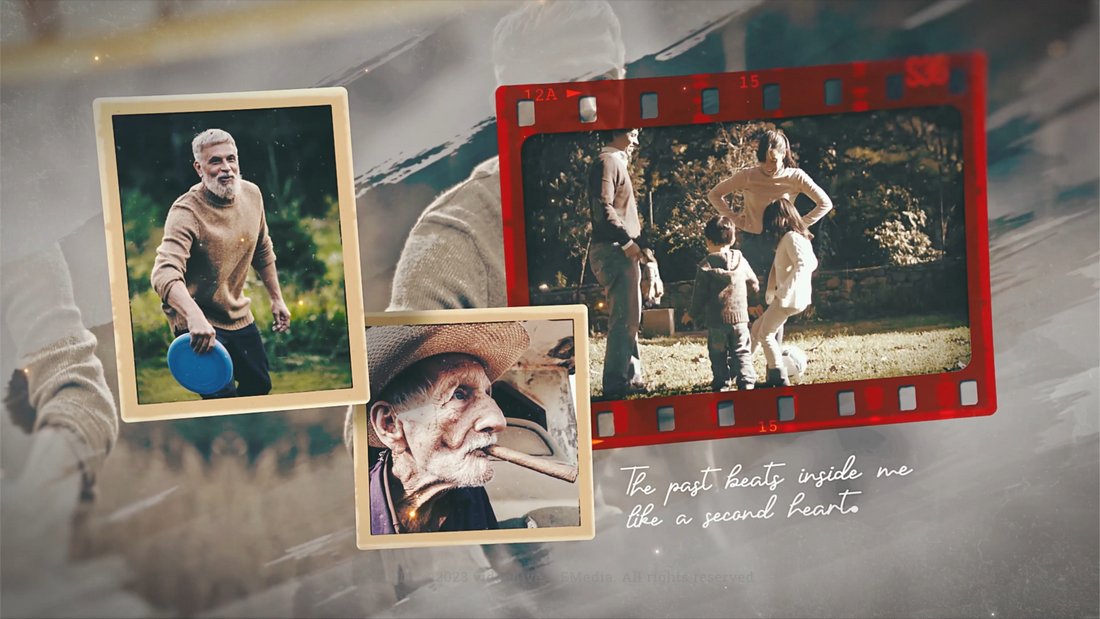 Another old film-themed slideshow template for Premiere Pro. This slideshow is perfect for creating a video for your old memories. It has more than 50 media placeholders to include your photos and videos.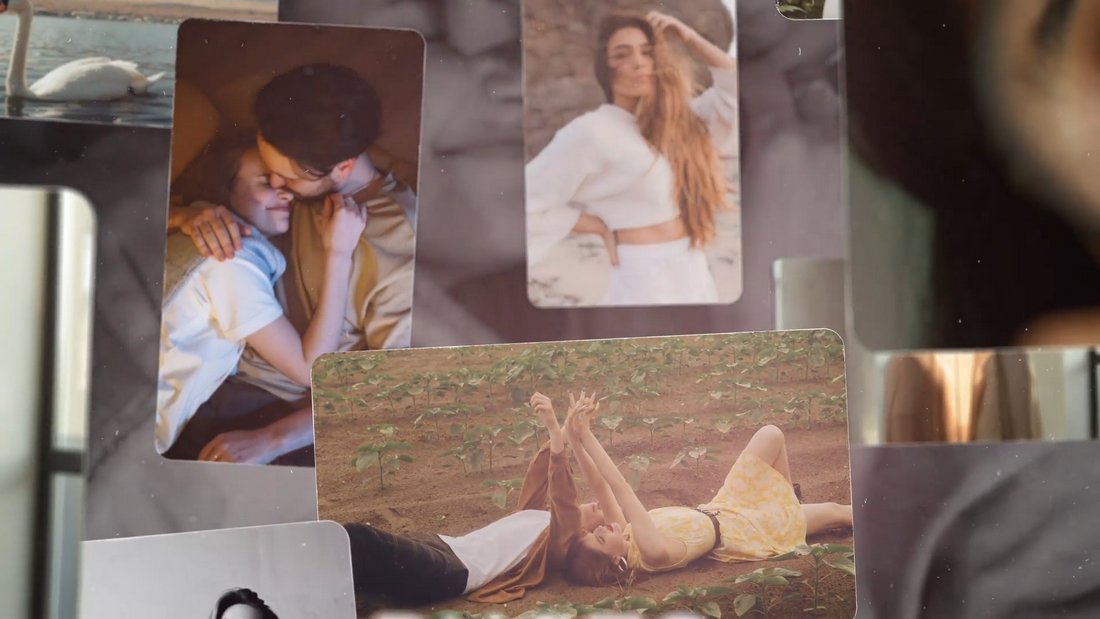 Use this Premiere Pro template to create a beautifully animated photo gallery. It features smooth animations that are ideal for romantic photo memory slideshow videos. You can easily customize it to your preference as well.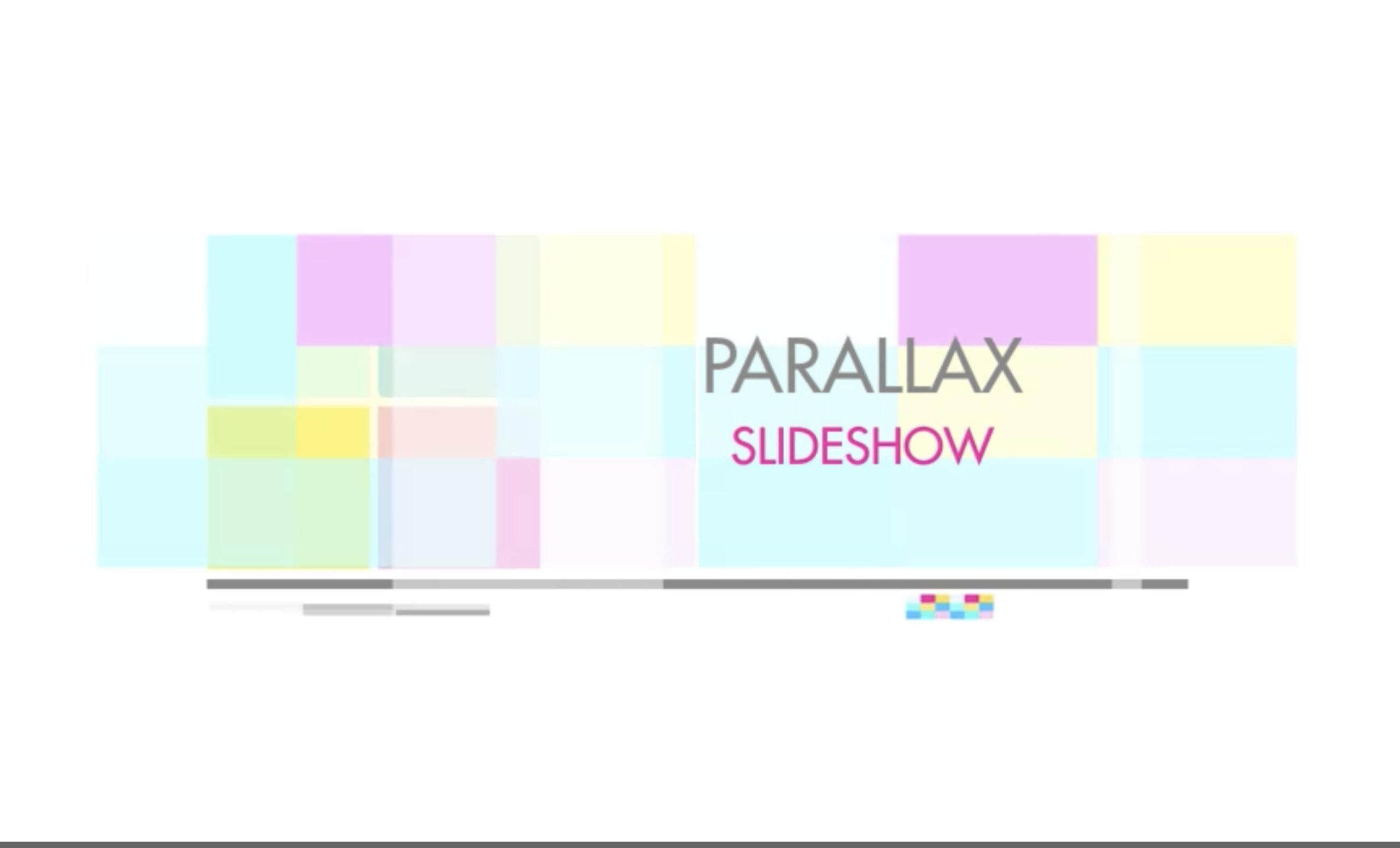 If you're looking for a fast, and energetic slideshow template for Premiere Pro, the above-featured product is right up your alley. It's a clean, and multipurpose template featuring parallax effects, 10 image placeholders, 2 title segments, and more. It also includes a detailed help PDF just in case you get stuck at any point in the customization process.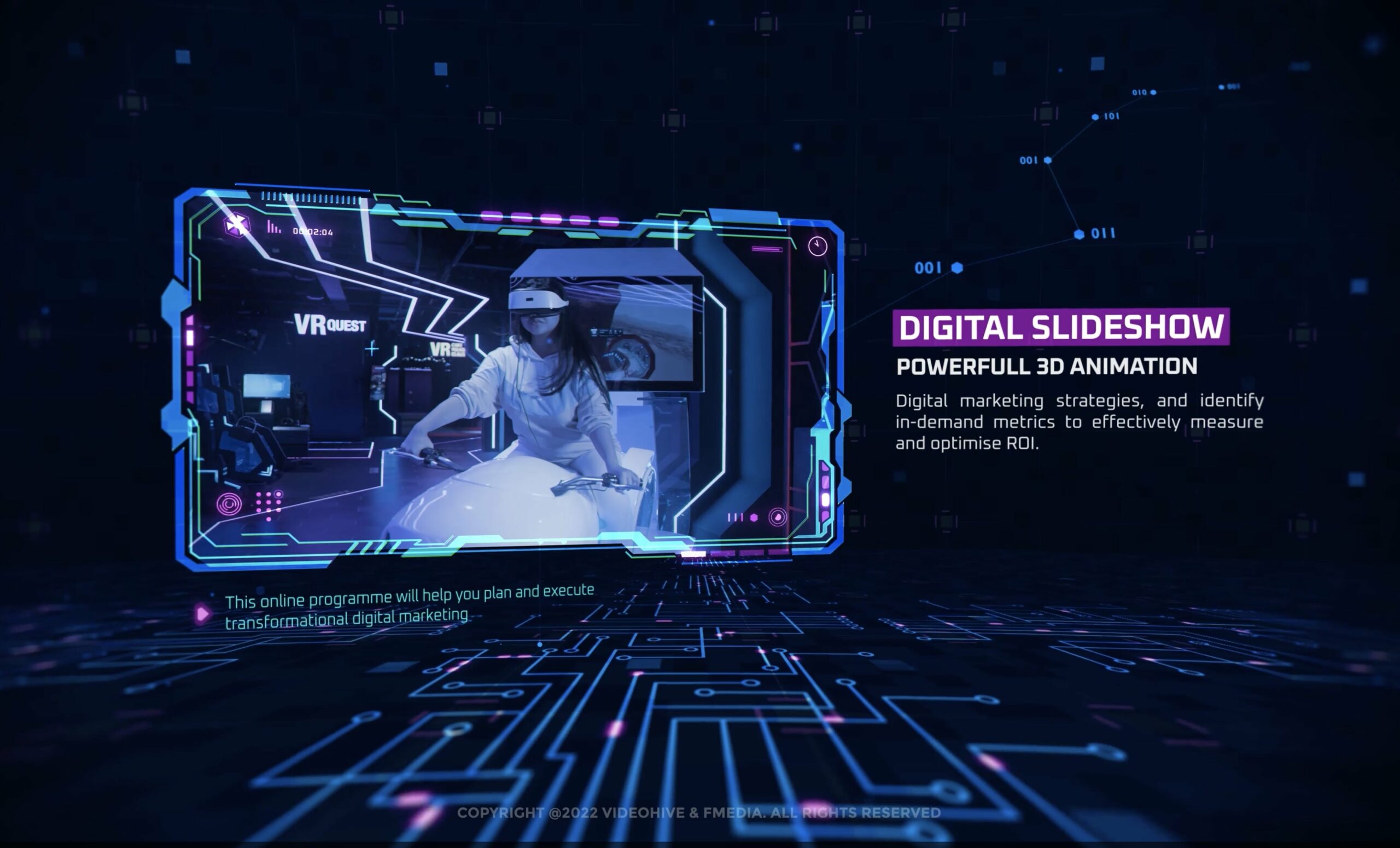 Putting together a tech-related video, and need a standout slideshow template for the same? Look no further than this Digital Tech Premiere Pro slideshow template. It's a modern, and eye-catching option that can be fully customized to your specific requirements in Premiere Pro CC 2020 or above versions. Do check it out.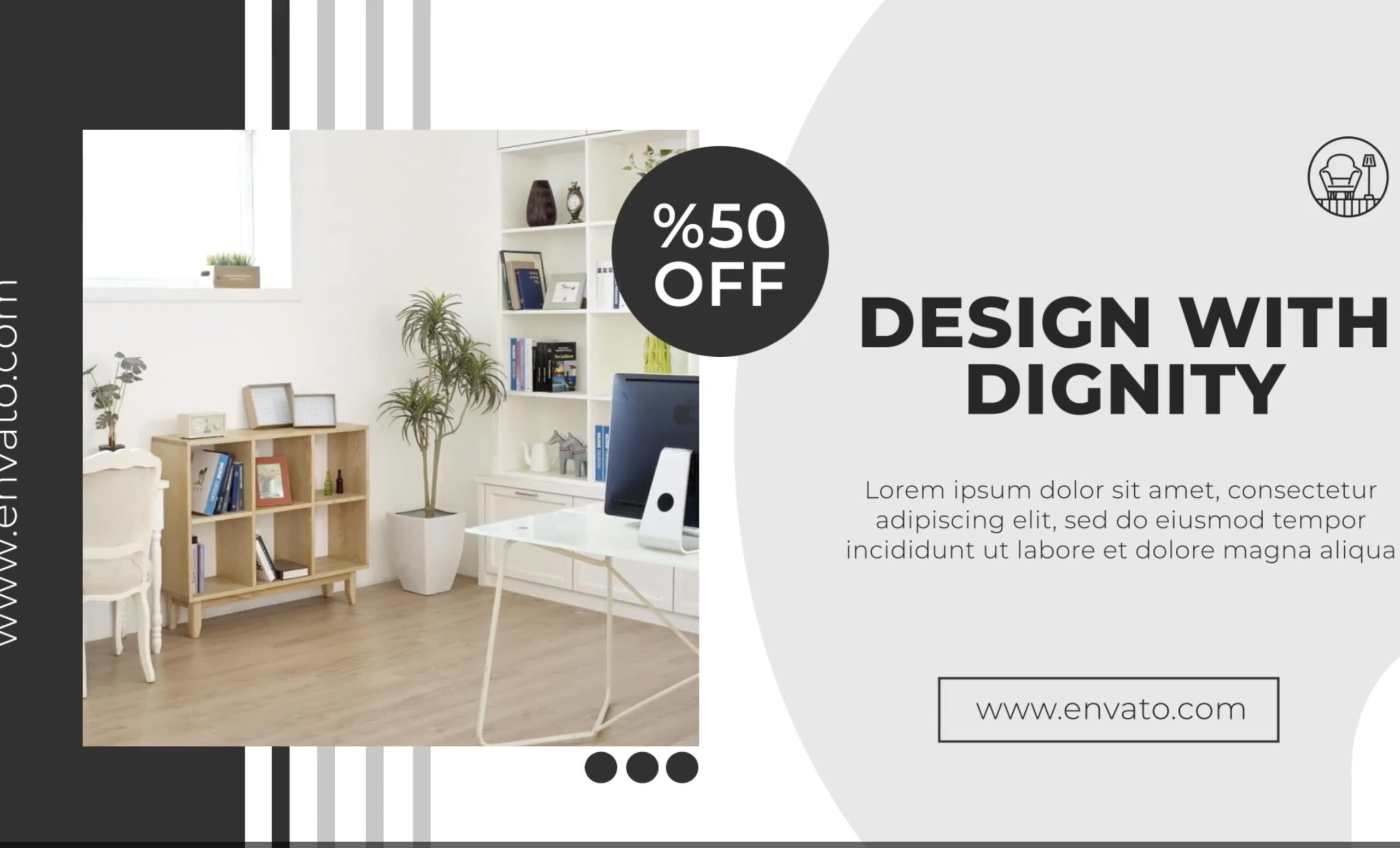 This Premiere Pro template can be used to create a promotional slideshow for an interior design agency, furniture business, or architecture firm looking to attract more customers. It features an ultra-modern, and trendy look that can be modified to your brand and aesthetics in just a few easy clicks. Don't hesitate to take this wonderful template for a spin.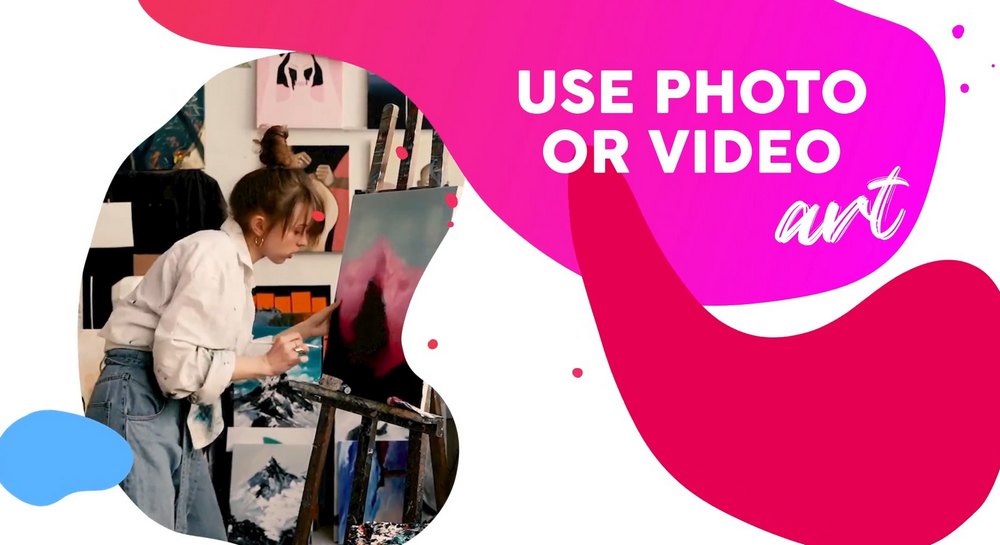 If you're working on a creative video slideshow to show off your artworks, design studio, or even a children's event, this Premiere Pro template will come in handy. It features a set of beautiful slides with colorful shapes and layouts.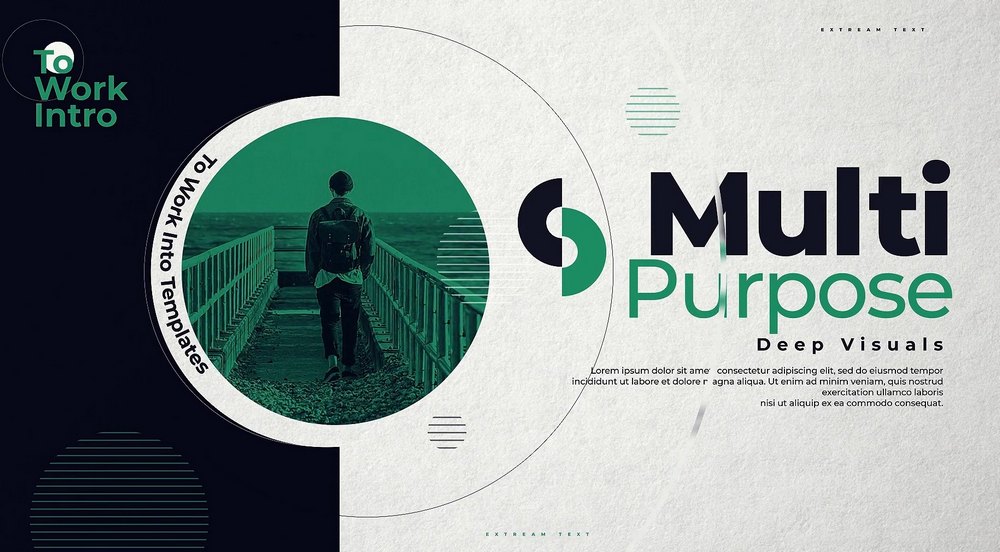 With this Premiere Pro slideshow template, you can craft a professional promo video for corporate brands and agencies. It includes stylish slide designs with subtle animations that allow you to highlight details and features of the business throughout the slideshow.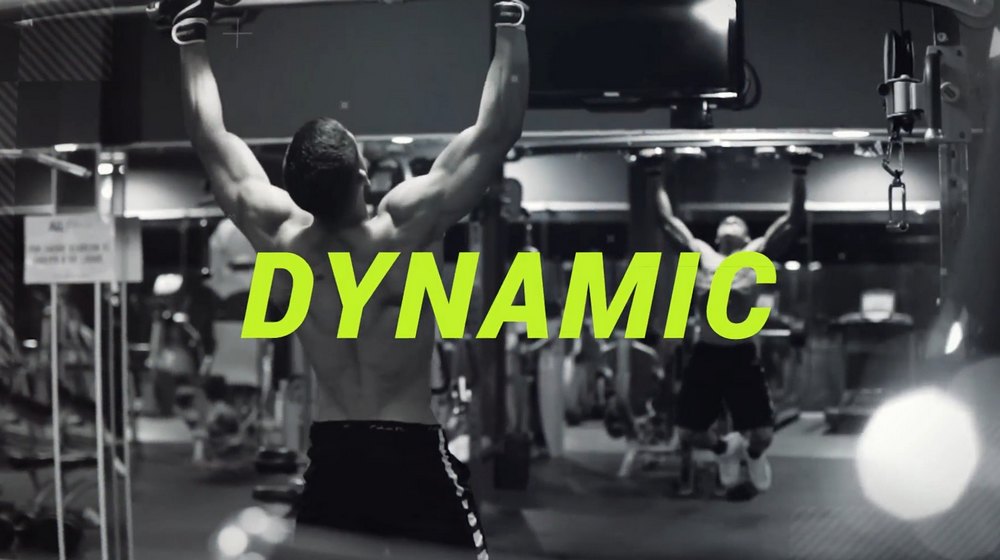 You can use this Premiere Pro template to design energetic slideshows for gym and fitness videos. It comes loaded with attractive animations and transitions effects as well. The template is fully customizable to your preference.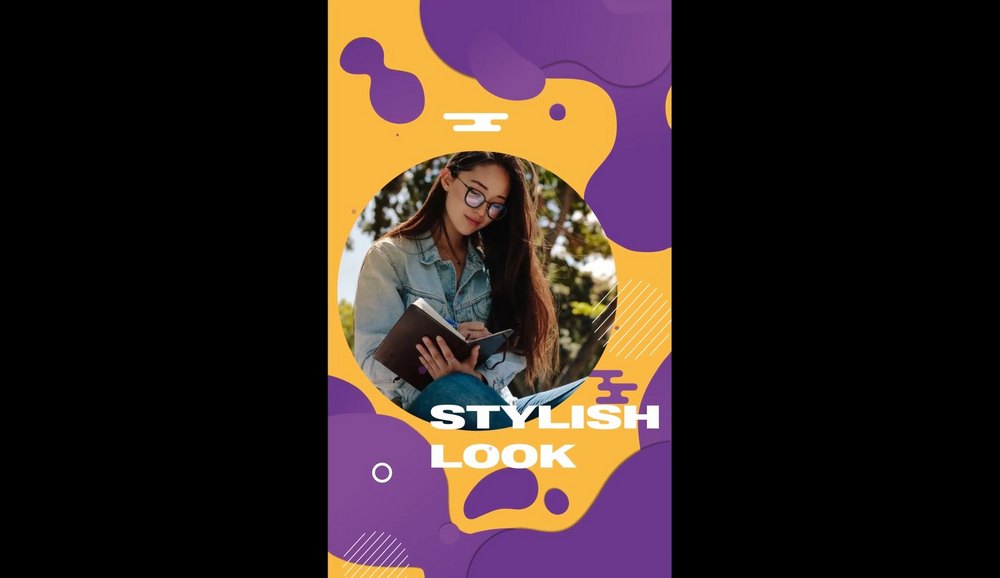 Looking for a trendy template for Instagram stories? Then this Premiere Pro slideshow template is made just for you. It includes several templates you can use to craft colorful Instagram stories to promote your services and brand.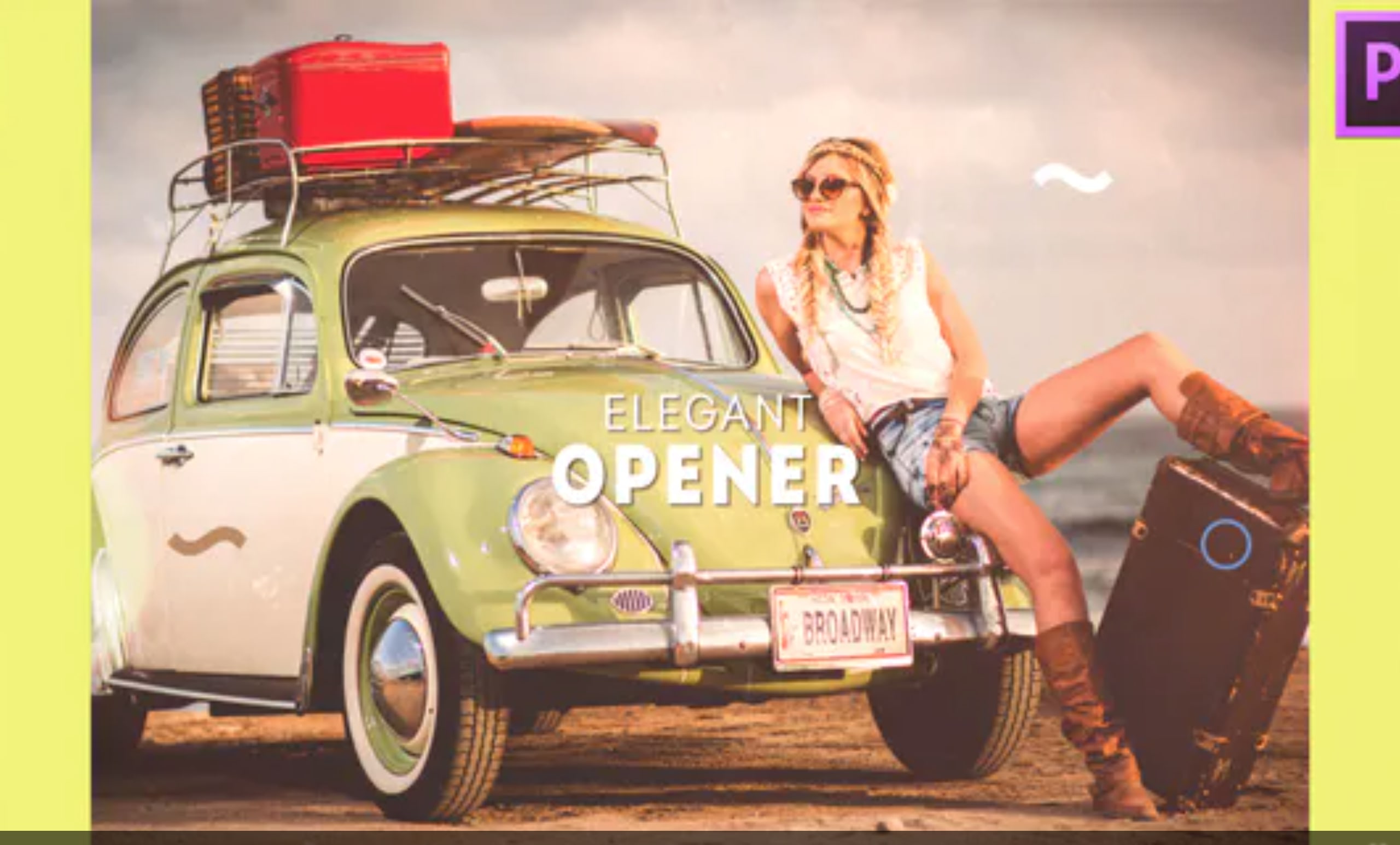 Bring the refreshing style and coolness of summers to the table with this Summer Slideshow template for Premiere Pro. You can use this gorgeously crafted template to showcase the pictures and memories of your summer holidays and adventures in style and share them with your friends, family, and loved ones.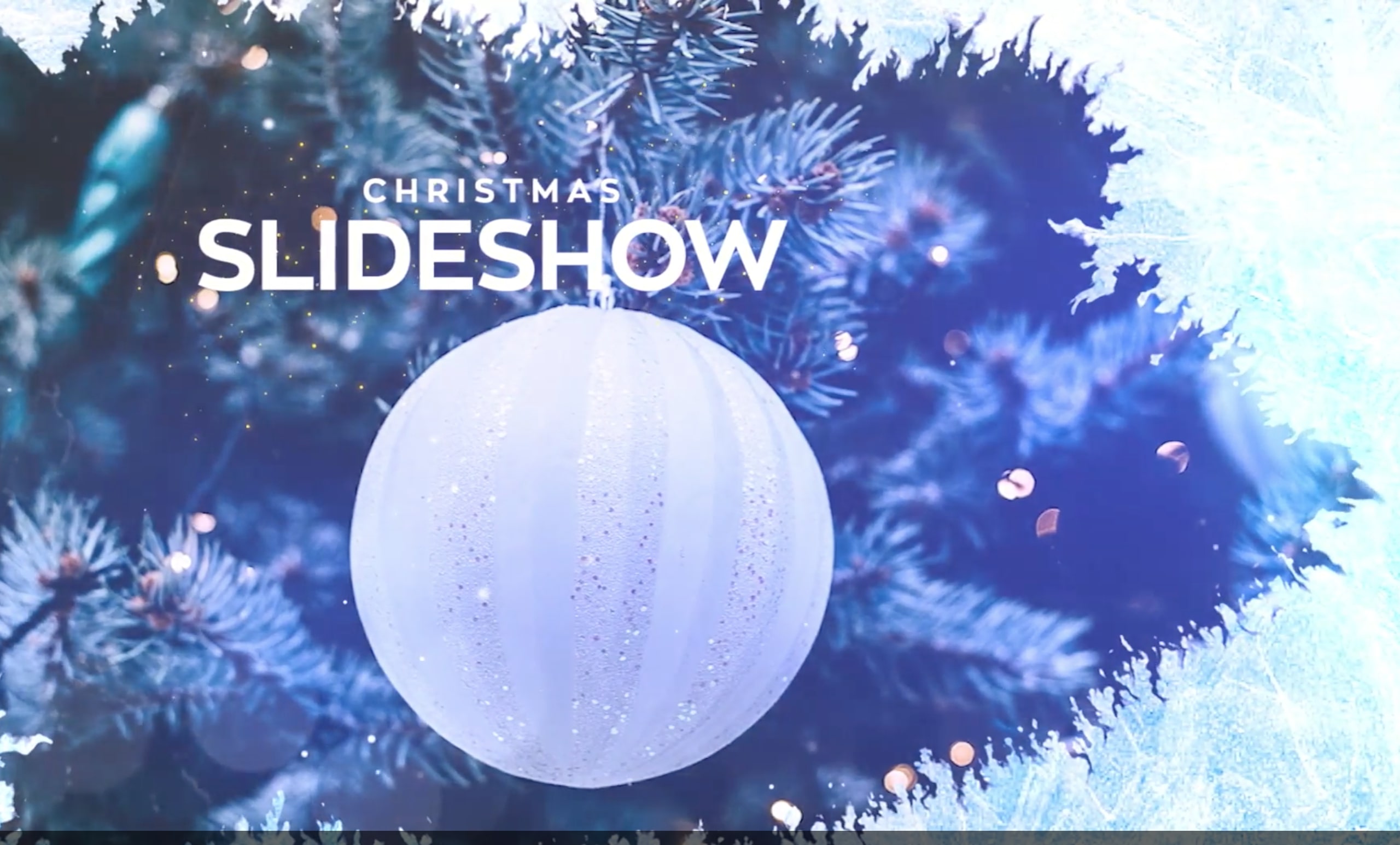 Bring the Christmas cheer to the page with this stunning slideshow template that even Santa himself will love. It offers 16 media and 16 text placeholders and a video tutorial to help you make the most of this template.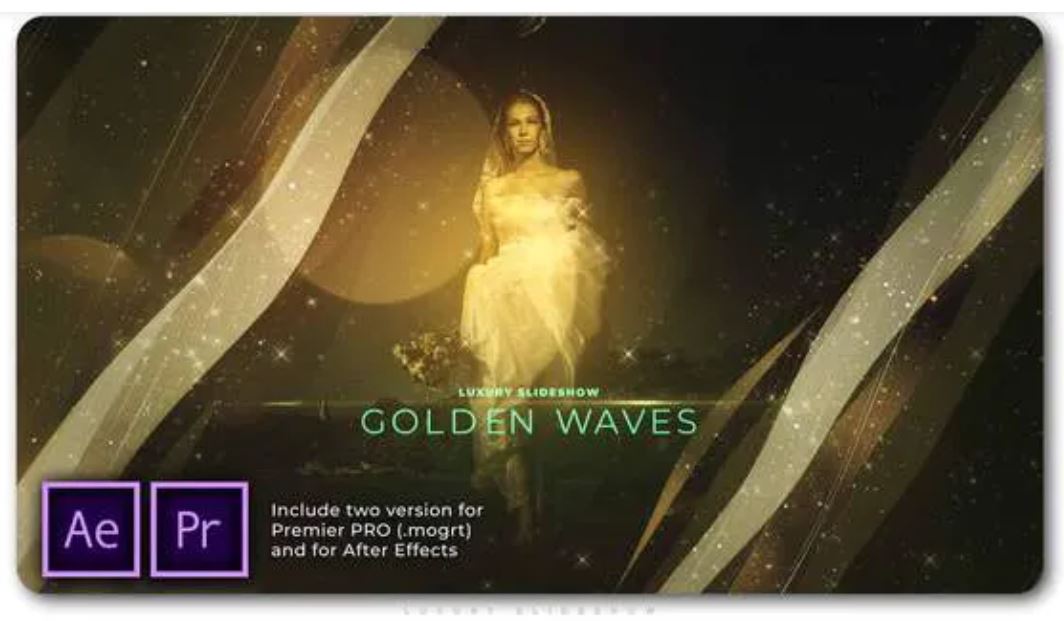 Our next Premiere Pro slideshow template is the luxurious Golden Waves, featuring bright and shiny elements with elegant sparkles, subtle bokeh effects, and gold-colored graphics. It's ideal for a fashion or beauty-themed project, or for marketing a luxury product.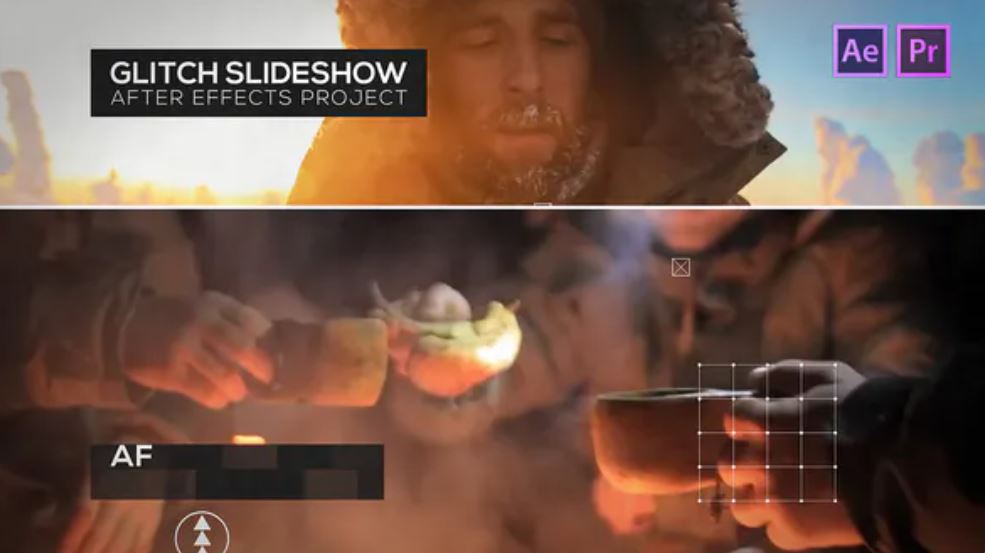 Use this multipurpose slideshow template to add an eye-catching glitch effect to your next presentation – it features 40 seconds of high-resolution footage with universal expressions and a choice of 11 media placeholders and is compatible with Premiere Pro versions CS5.5 and higher.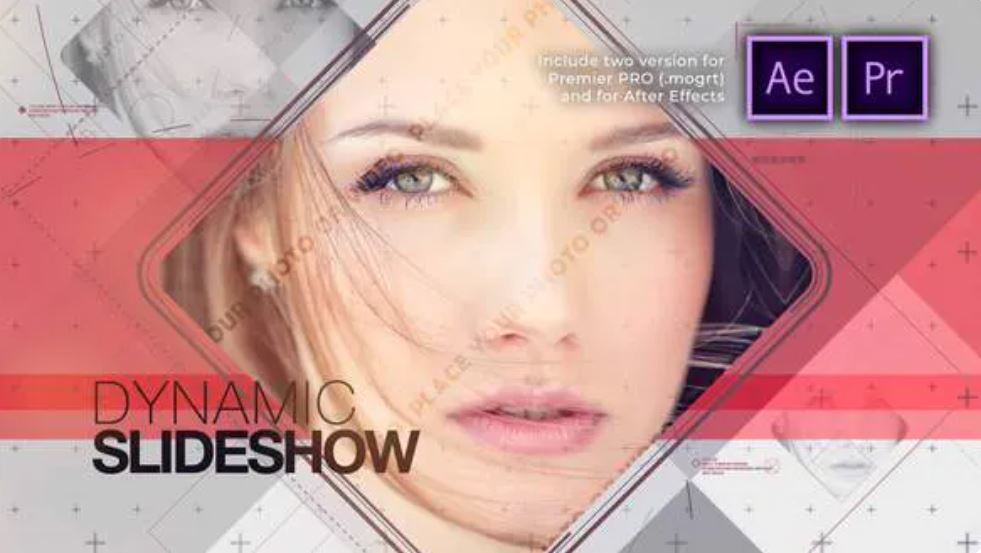 Next up we have the Dynamic slideshow template for Premiere Pro, featuring just over a minute of smooth and finely detailed graphic animations with fully customizable colors and fonts, making it perfect for a corporate or educational film project. You can use it with Premiere Pro versions CS6 and above.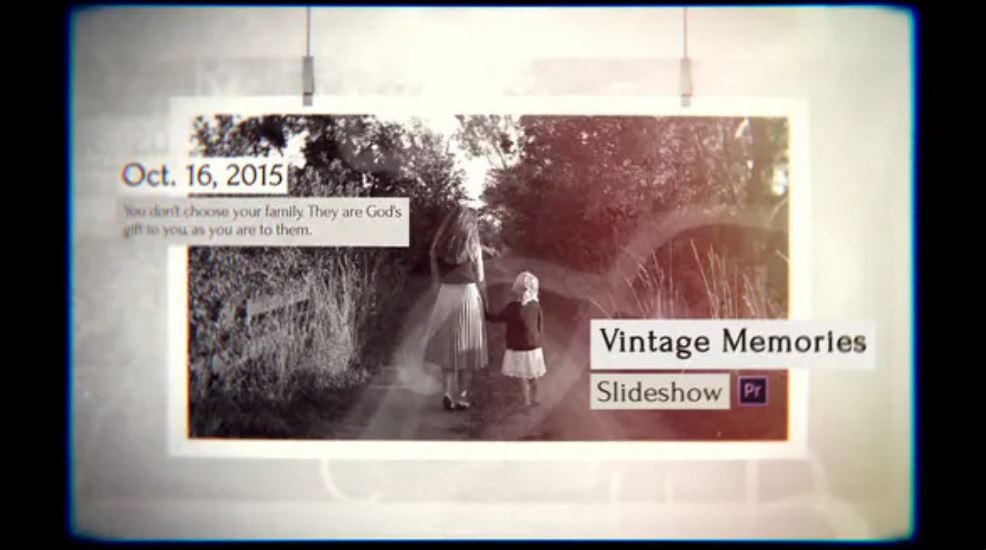 Our next Premiere Pro slideshow template is this lovely vintage-inspired option that's perfect for putting together all your favorite family memories or childhood photographs, or even to use as the basis for a school history project! It comes with a choice of four lengths, ranging from a minute and a half to more than five minutes.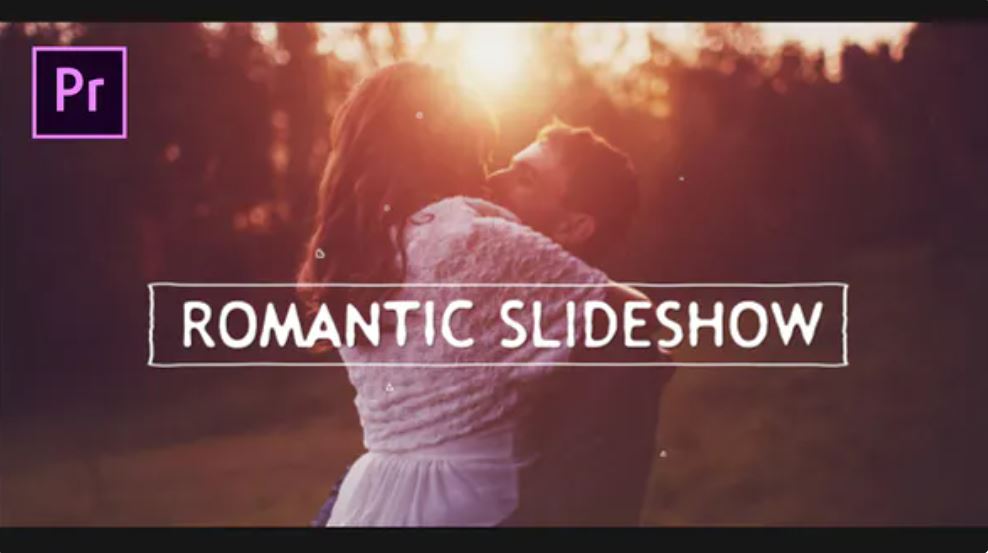 The next in our selection of the best premium and free Premiere Pro slideshow templates is another option that's great for personal or sentimental projects. The Romantic slideshow template features 22 photo placeholders with a high definition finish and 20 additional text placeholders.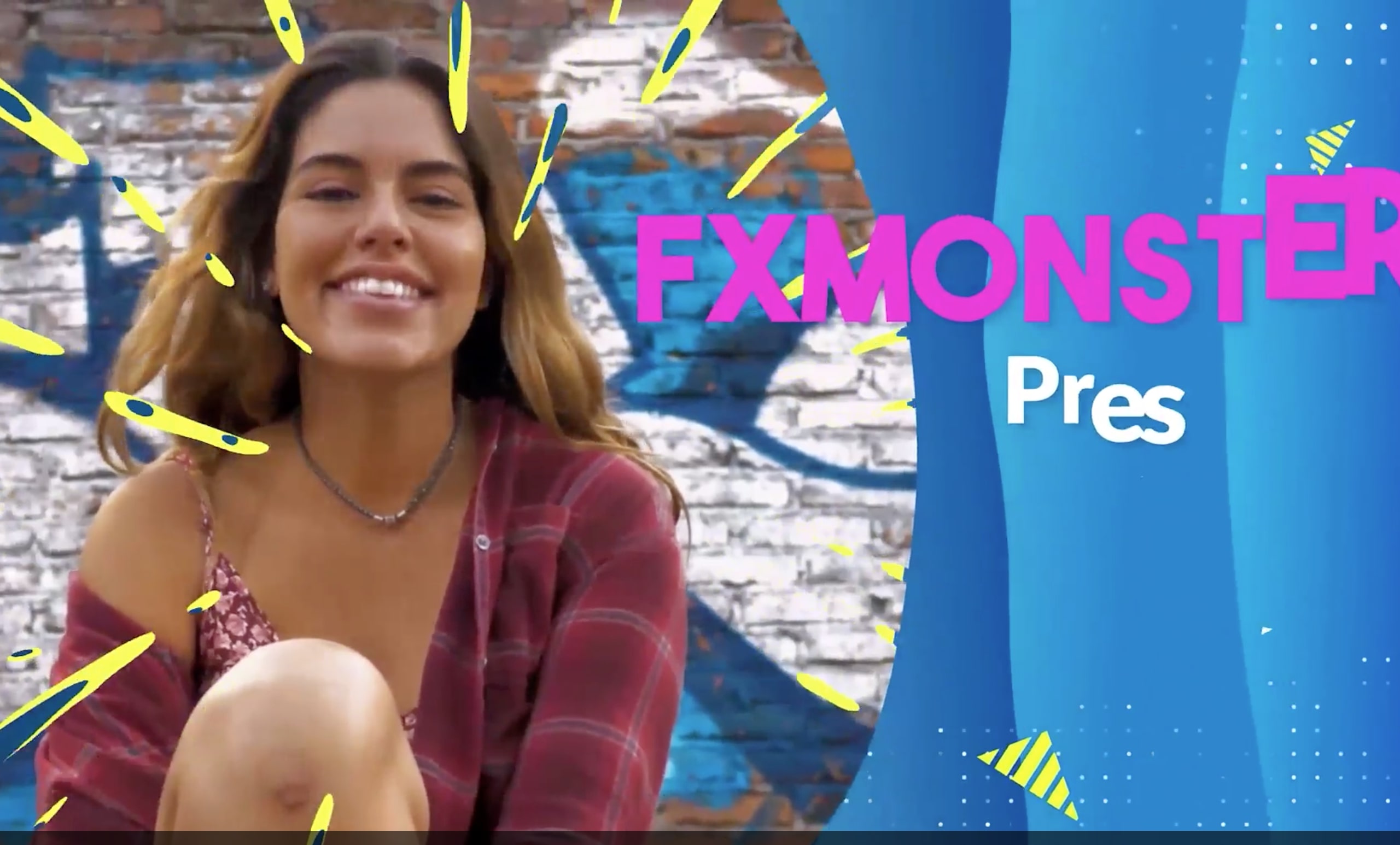 If you are looking for a trendy and stylish Premiere Pro Slideshow, consider this colorful and fun template that you will be hard-pressed to not fall in love with. It comes with a wealth of features that will make customization a piece of cake.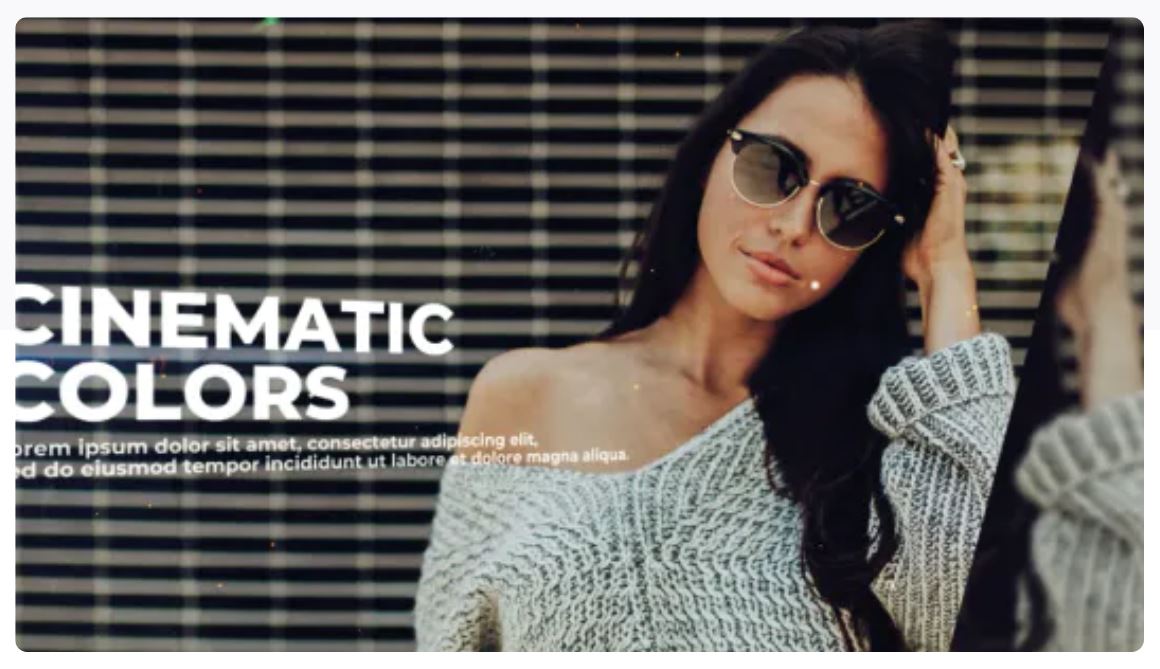 Next up, we have this beautiful, cinema-inspired slideshow template for Premiere Pro that offers a high definition modular structure, a range of smooth, creative transitions and a clean, elegant look, ideal for virtually any kind of project but especially suitable for photography or travel themed work.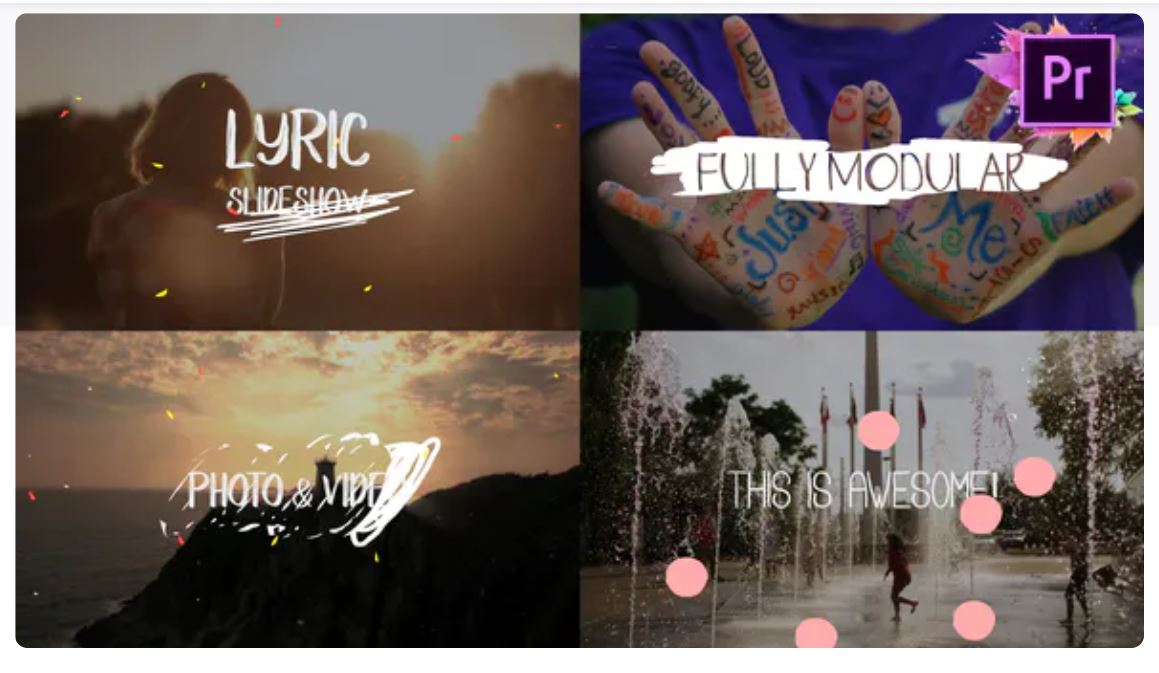 Perfect for creating a lyric video to your favorite song, or simply as a creative way to caption your selected photos and videos, this lyric themed slideshow template features whimsical, pastel-toned graphics and playful handwritten typography for a fun, lighthearted feel.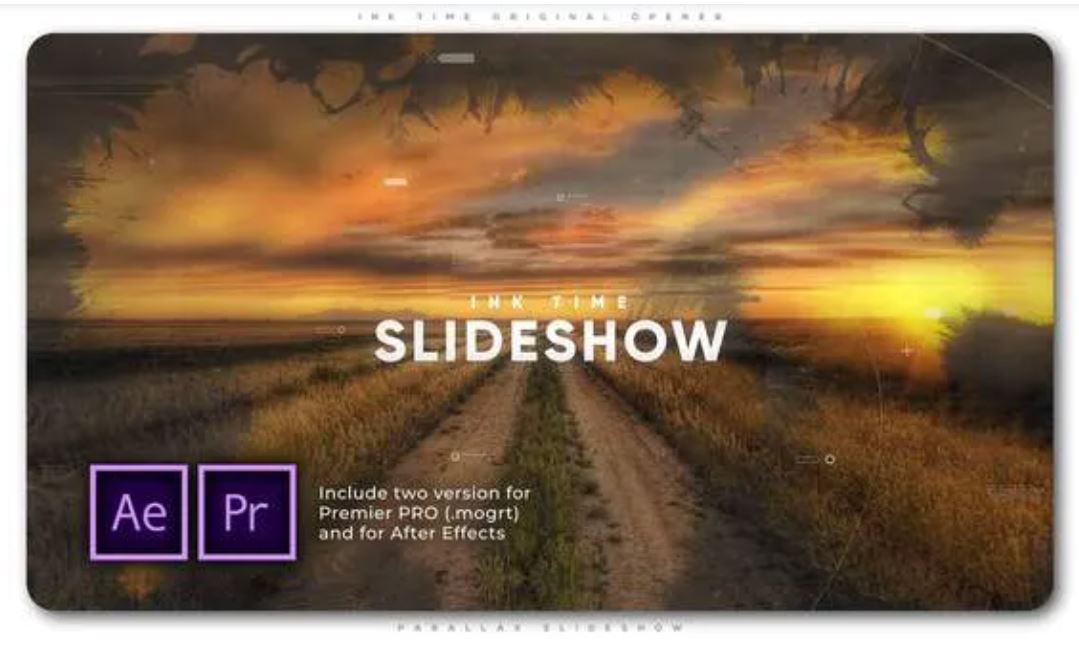 Next up we have the Ink Time Premiere Pro slideshow template, a modern and cinema-inspired set of ink and parallax effects that can be used for a marketing video or promotion, or as the opening sequence for a short film or creative project.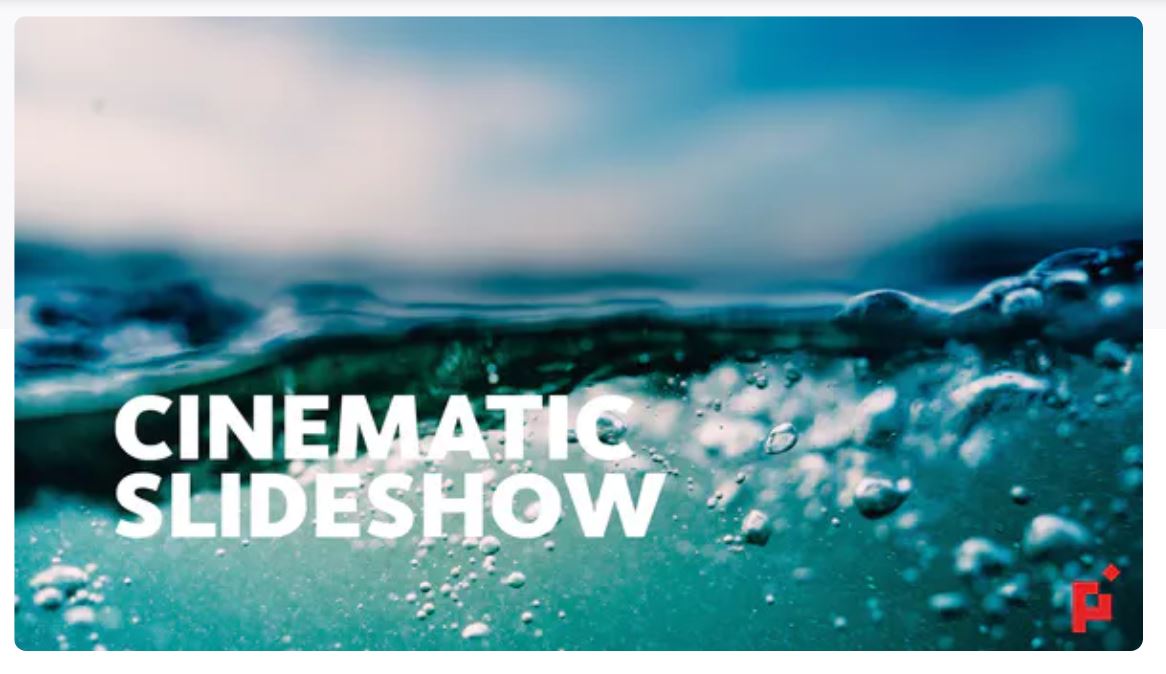 The Cinematic slideshow template for Premiere Pro features a wide range of dramatic effects that make it perfect for a Hollywood blockbuster-inspired clip, including high-quality glitch and parallax transitions and clean, minimal fonts, plus a modern, stylish filter to give your media a professional look.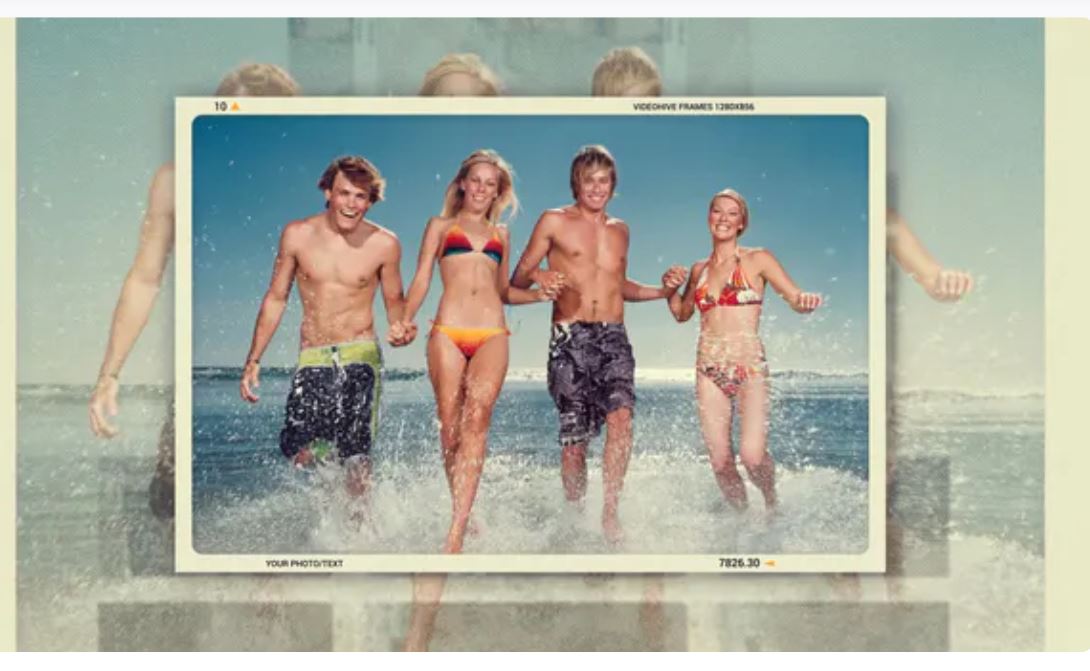 If you're looking for a classic slideshow template for Premiere Pro, this is a great option – it offers a traditional film photography layout with elegant, smooth transitions and a full HD resolution for a professional finish, and is compatible with Adobe Premiere Pro versions CC 2017 and above.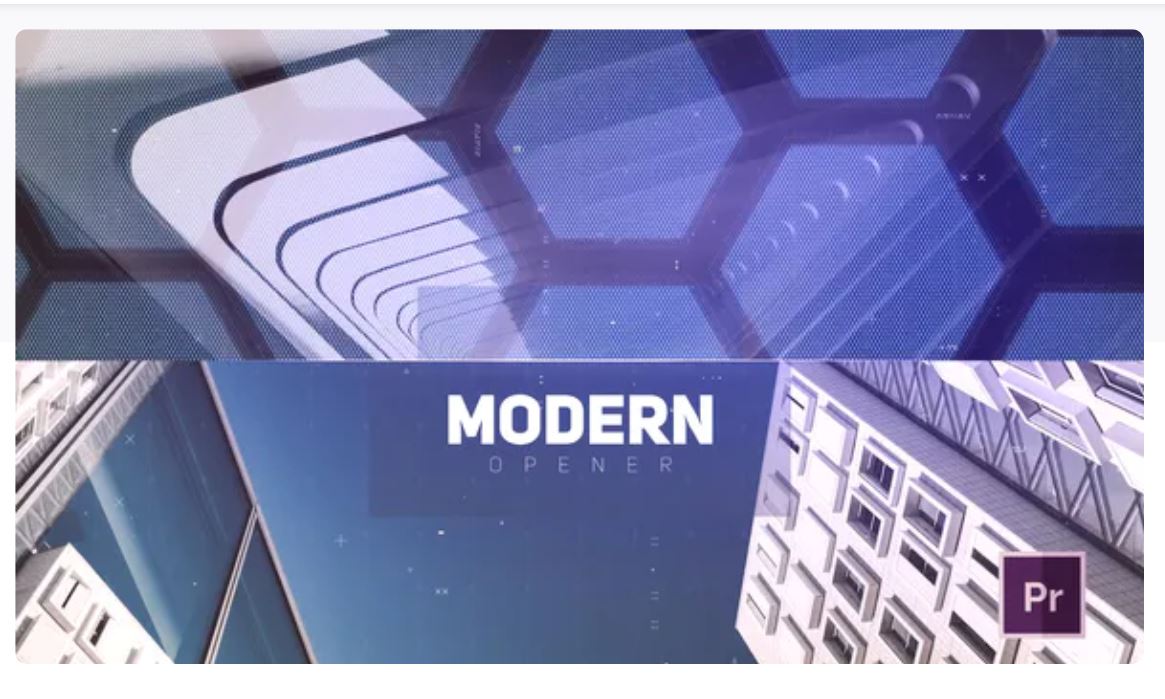 Next up is this modern digital slideshow template that contains nine photo or video placeholders as well as eight editable text layers. It's ideal for a commercial or promotional clip and features a modular construction that's incredibly easy to edit.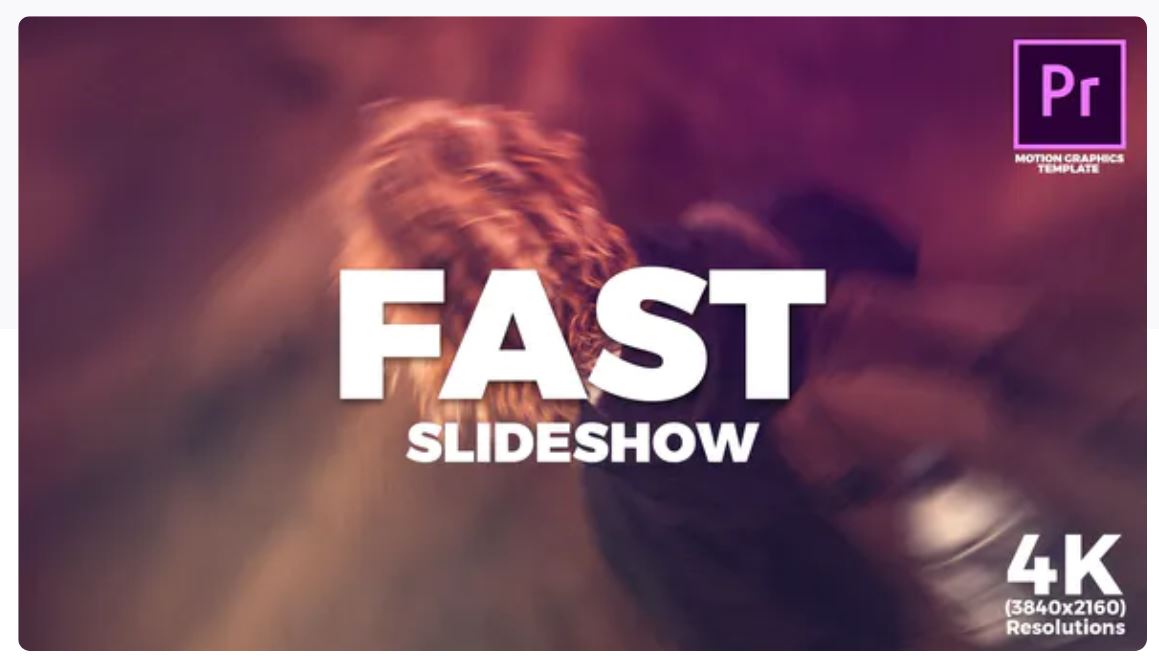 This fast slideshow template is a dynamic, eye-catching template that can be used for any modern film project, and offers a stylish, modern design, elegant text animations, and a range of colorful transition effects, plus drag and drop editing functionality.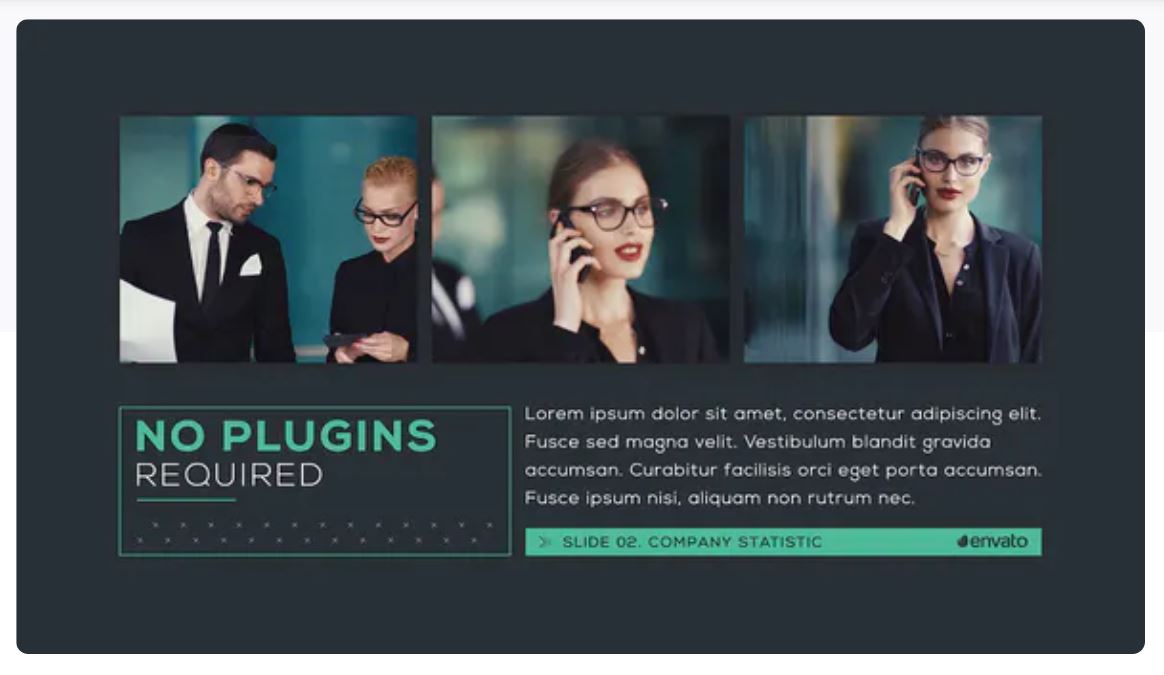 Searching for the perfect Premiere Pro slideshow template for a corporate video or business project? This template is ideal – it offers over a minute of classy, professional slideshow footage that can be easily customized without the use of any plugins, and comes with a free soundtrack.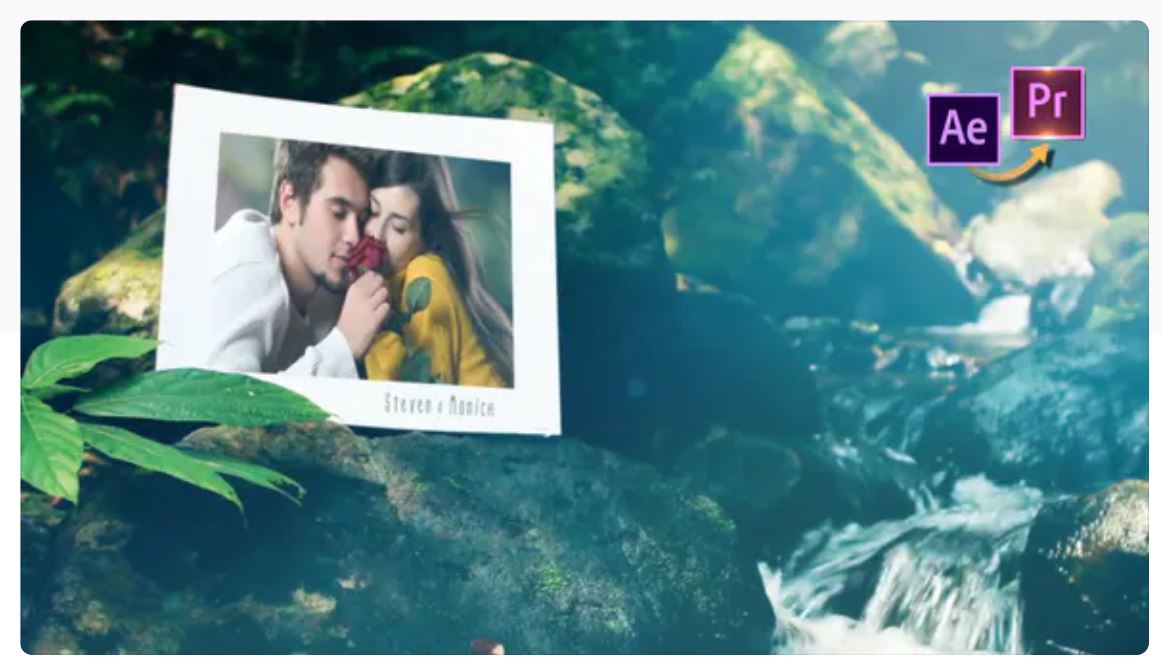 Next up we have a lovely photo gallery style slideshow template for Premiere Pro that features stunning nature-inspired settings such as a forest and a waterfall, combined with classic polaroid style media holders that are perfect for creating a romantic or personal slideshow.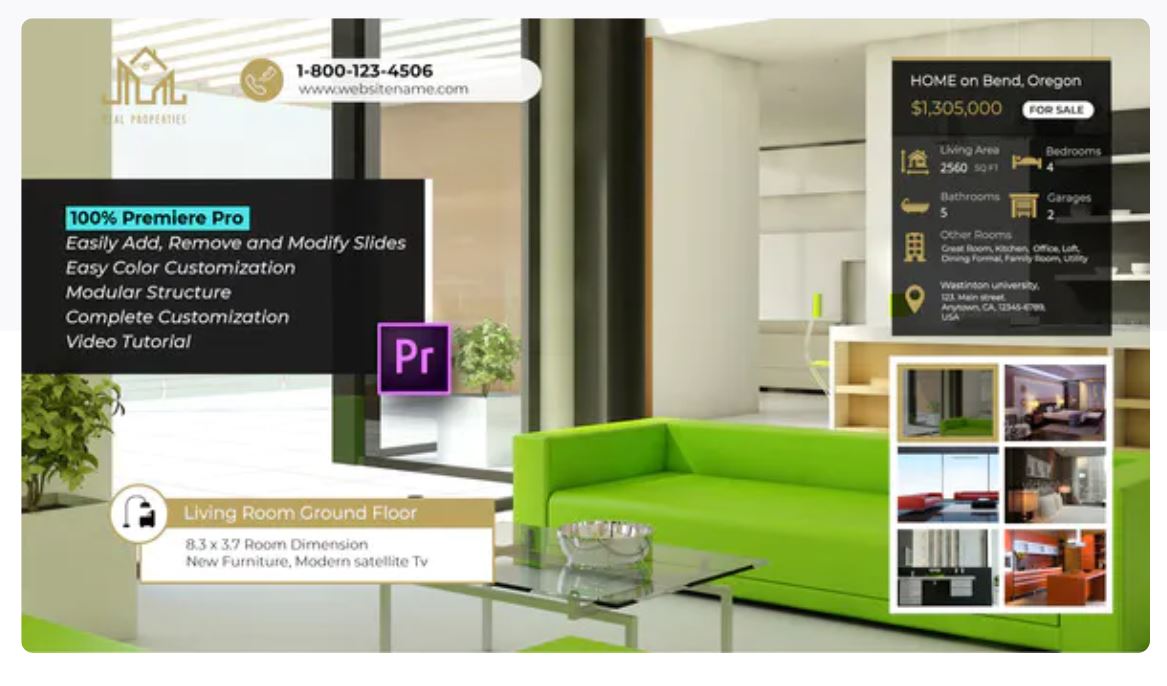 Our next Premiere Pro slideshow template has been purpose made for a real estate commercial or house listing advertisement. It offers complete color control and a simple and clean look that can easily be adapted to virtually any corporate purpose, plus it works with any image or video.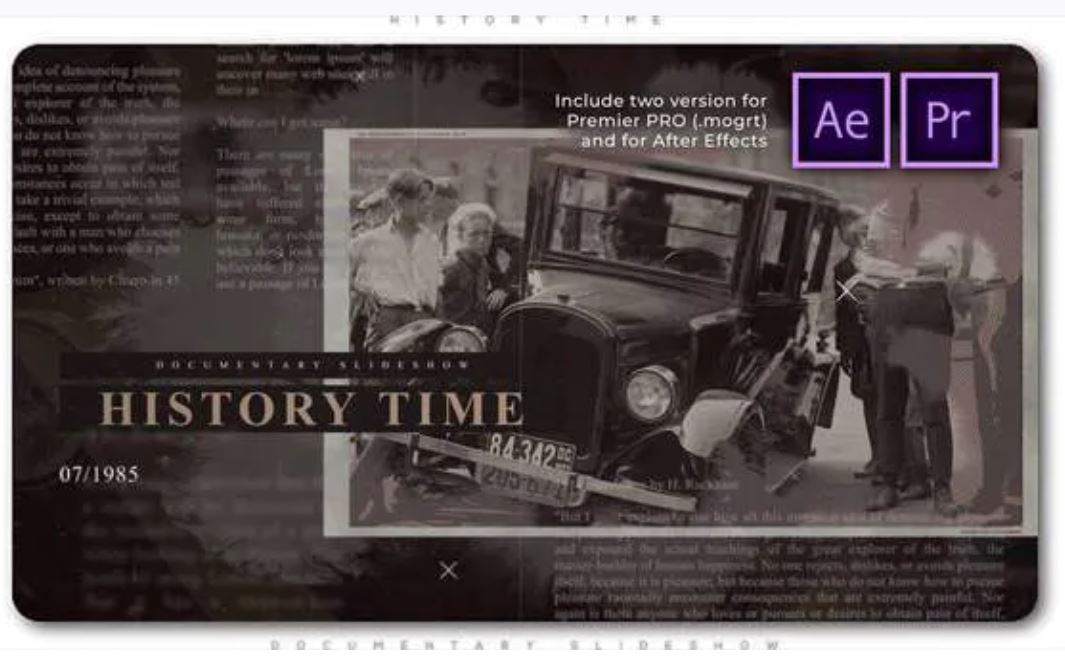 Perfect for creating a historical slideshow or documentary, this slideshow template for Premiere Pro features elegant parallax flying cars and a painted ink effect, all in a classic sepia color tone with traditional serif typography.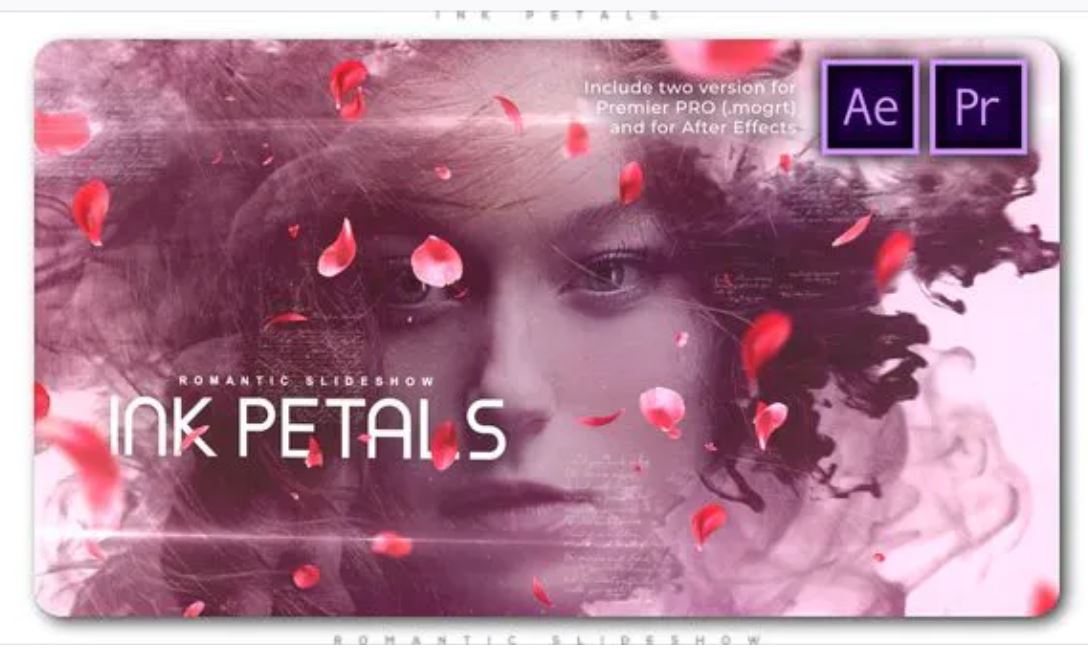 For a romantic and sophisticated effect, take a look at the Ink Petals slideshow template for Premiere Pro. It offers a stunning floral design with clean, modern sans serif fonts and beautiful smoke effect transitions, and is perfect for a wedding slideshow or romance-themed presentation.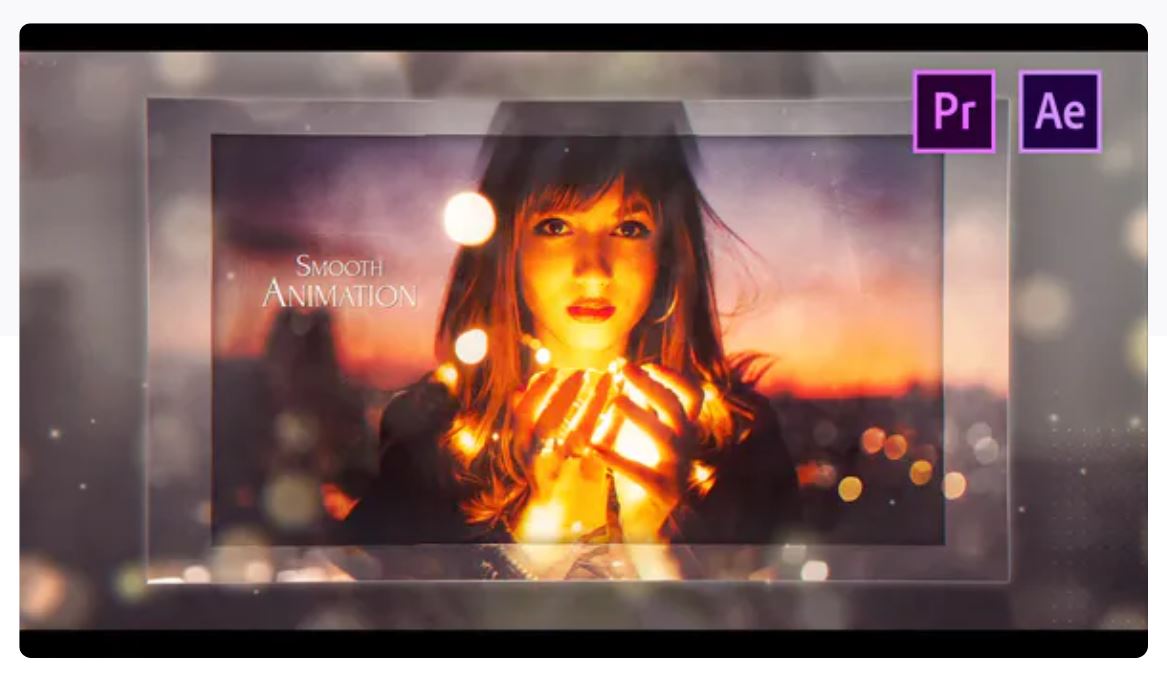 Another stunning choice that's ideal for a romantic or personal project, this next Premiere Pro slideshow template features clean, elegant transitions and a unique light cube effect, interspersed with subtle bokeh and dust particle elements and classic serif typography.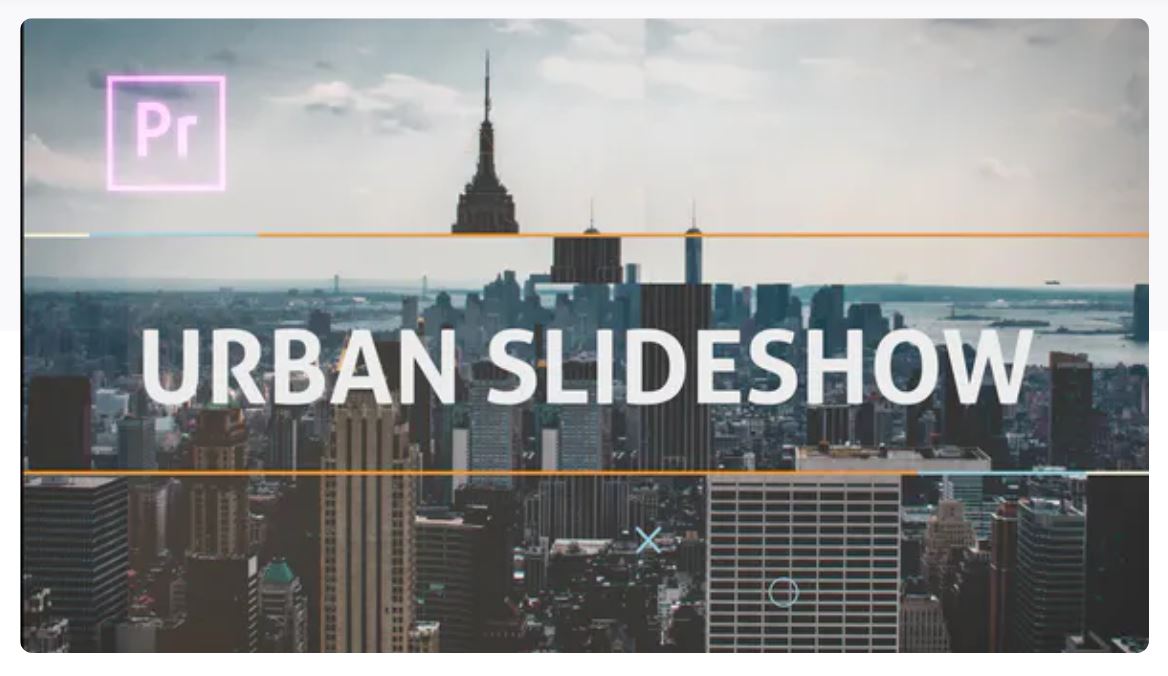 Next up we have the Urban slideshow template, featuring 50 seconds of modern and dynamic slideshow footage that's super easy to edit, thanks to the drag and drop media placeholders. You can customize all colors and fonts, and it offers a fast render and full HD resolution.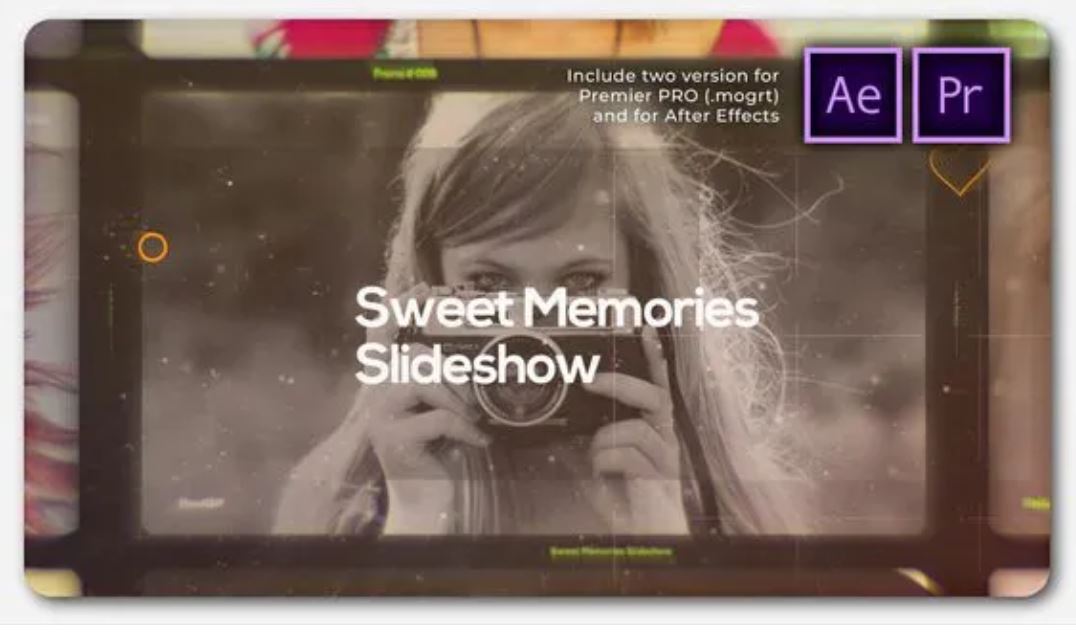 Perfect for creating a sentimental slideshow of all your treasured childhood memories and beloved family photos, the Sweet Memories slideshow template for Premiere Pro features soft, vintage-inspired elements and a classic film reel layout for an authentic slideshow look.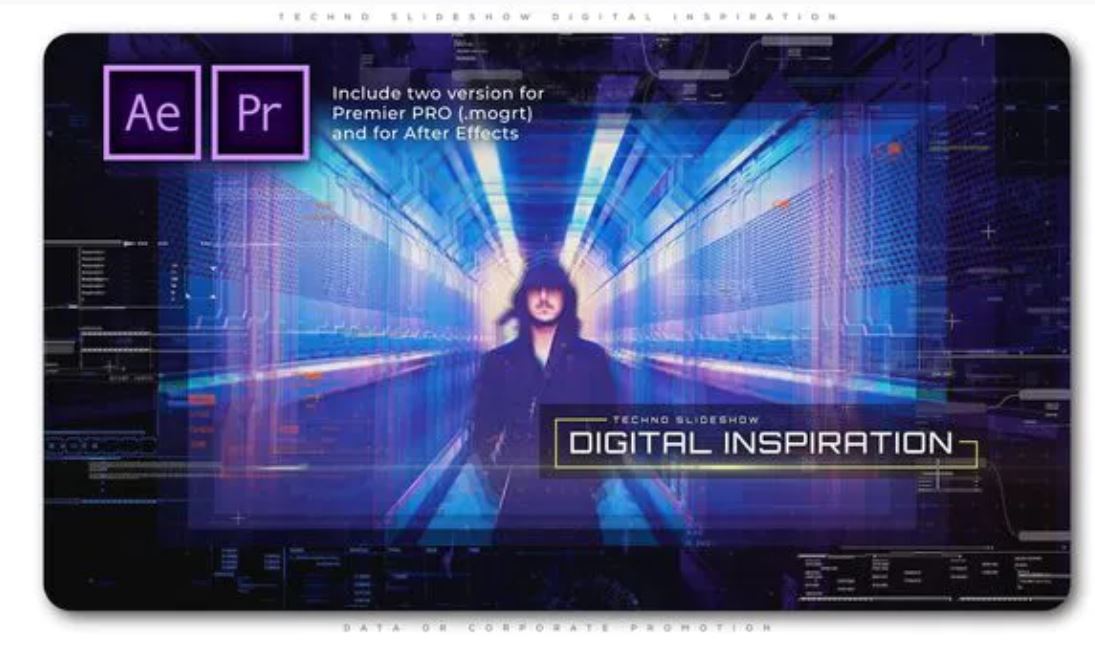 Before we move on to a few free Premiere Pro slideshow templates, let's look at this techno-themed option featuring a range of high-tech and digital elements combined with futuristic typography and glitch effects. It's perfect as part of a sci-fi or technology-themed project.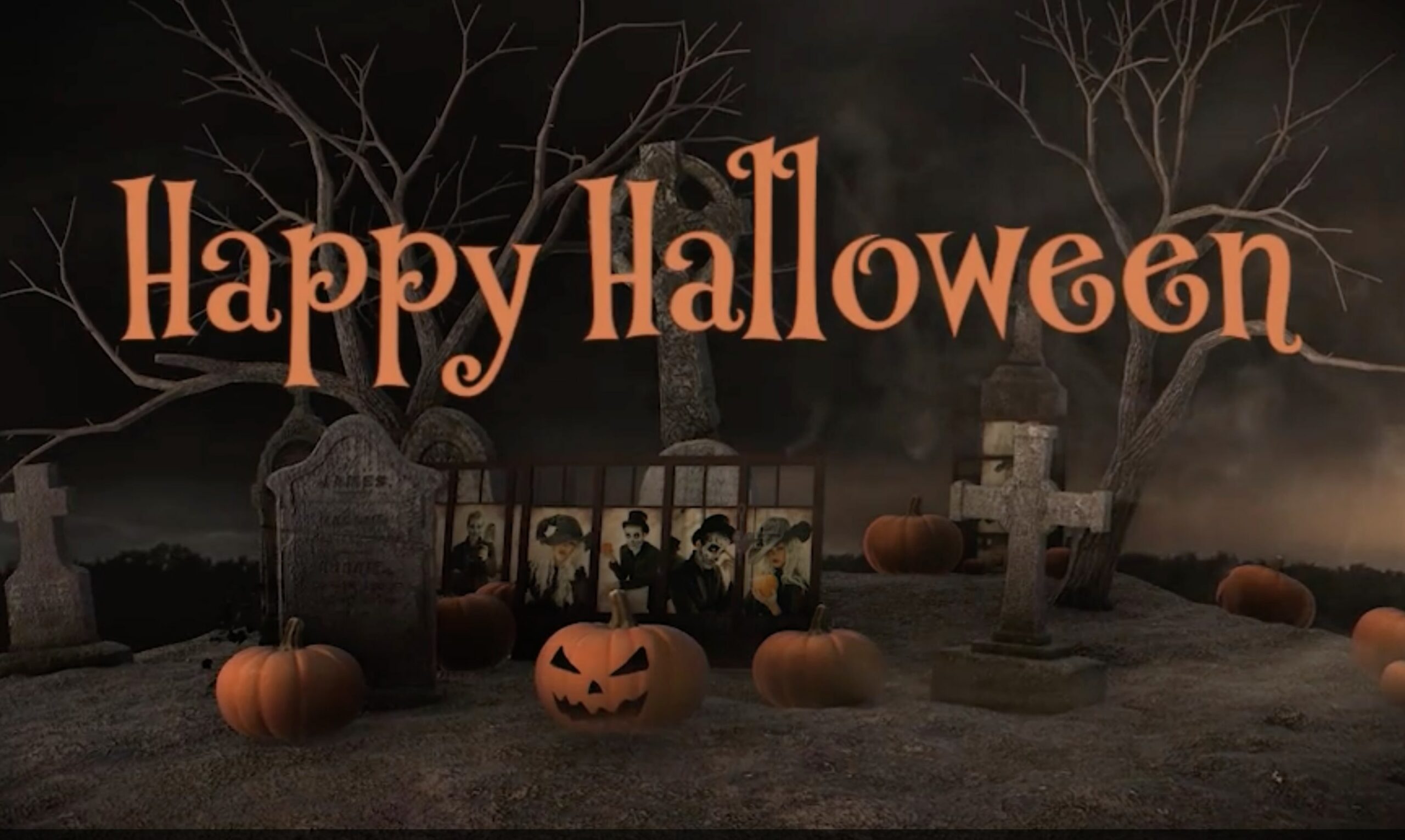 Halloween slideshow in a foggy old cemetery is a dark and dynamically animated Premiere Pro template with a camera that moves through an old misty graveyard, between graves and pumpkins, stylishly revealing and enhancing your photos displayed with a grungy look in old metal frames.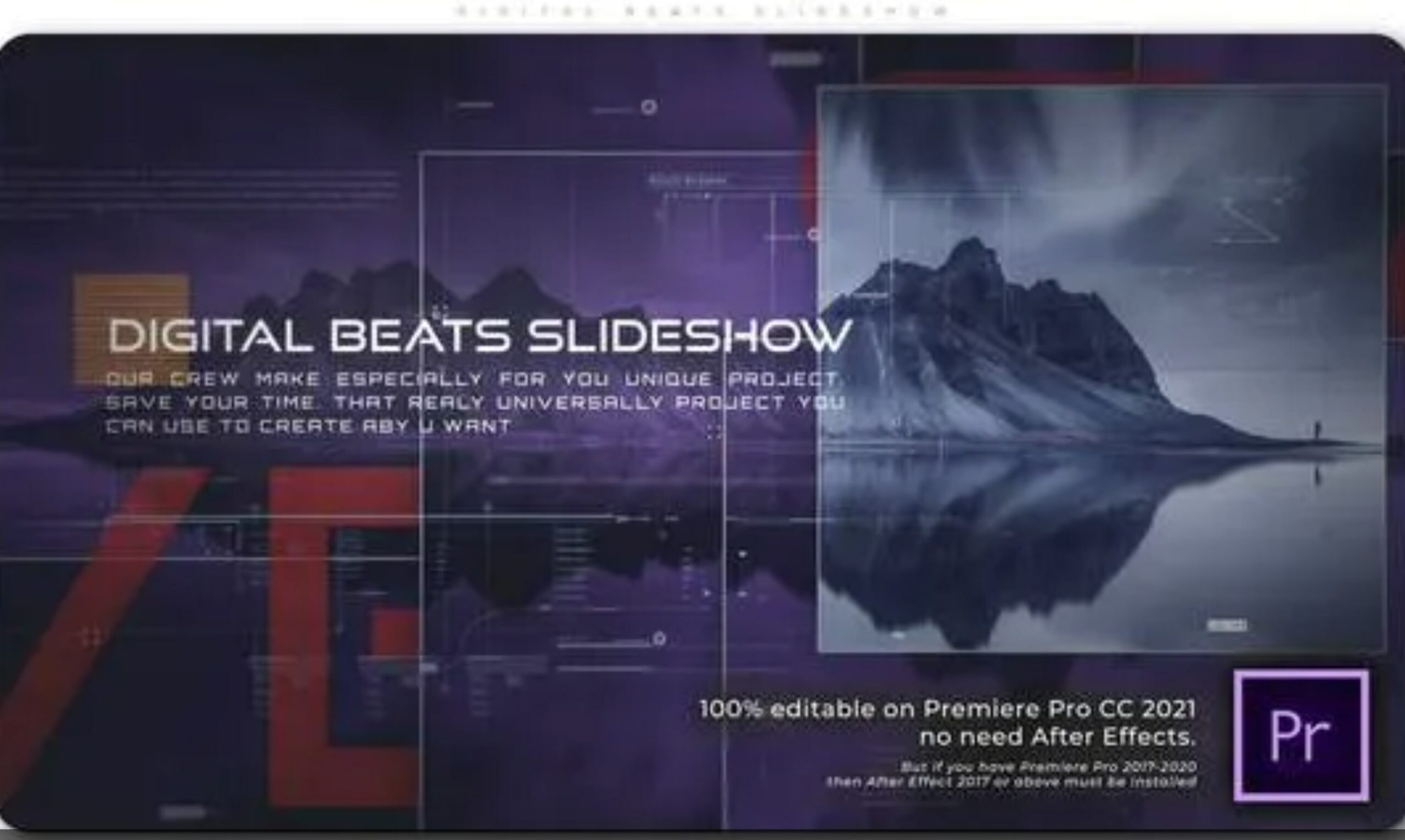 Let us introduce this digital template to make an original presentation or clean technology slideshow, the story of your company video, or futuristic videography with original squares design and hud elements!!! Perfect for a medical or corporate slideshow, office or business video story, DNA documentary video.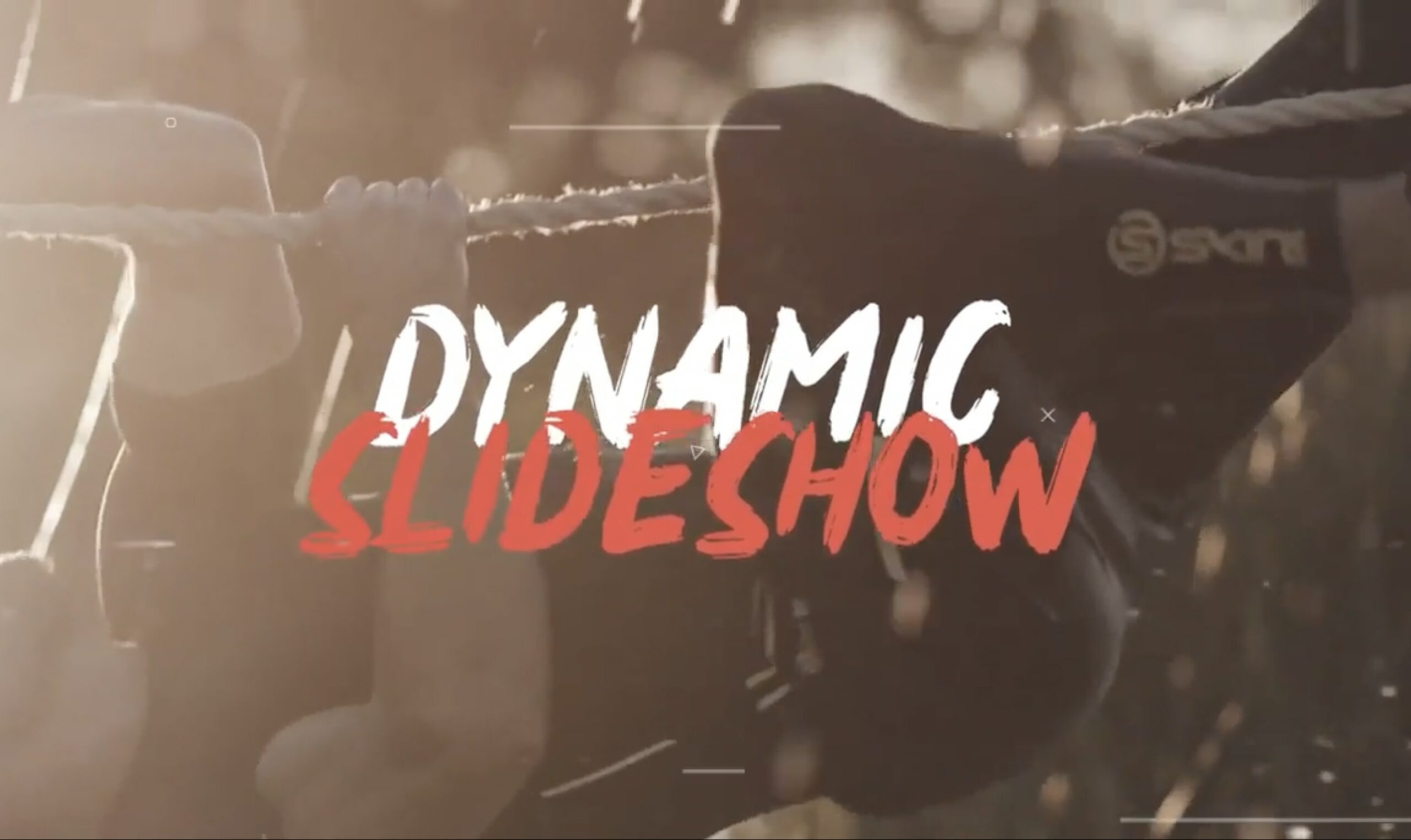 This Premiere Pro slideshow template is designed for making more dynamic and creative slideshows for various purposes. You can use it to make cool photo slideshows, social media promos for trendy products, create TV commercials for lifestyle brands, and more. The template allows you to fully customize the text and colors to your preference as well.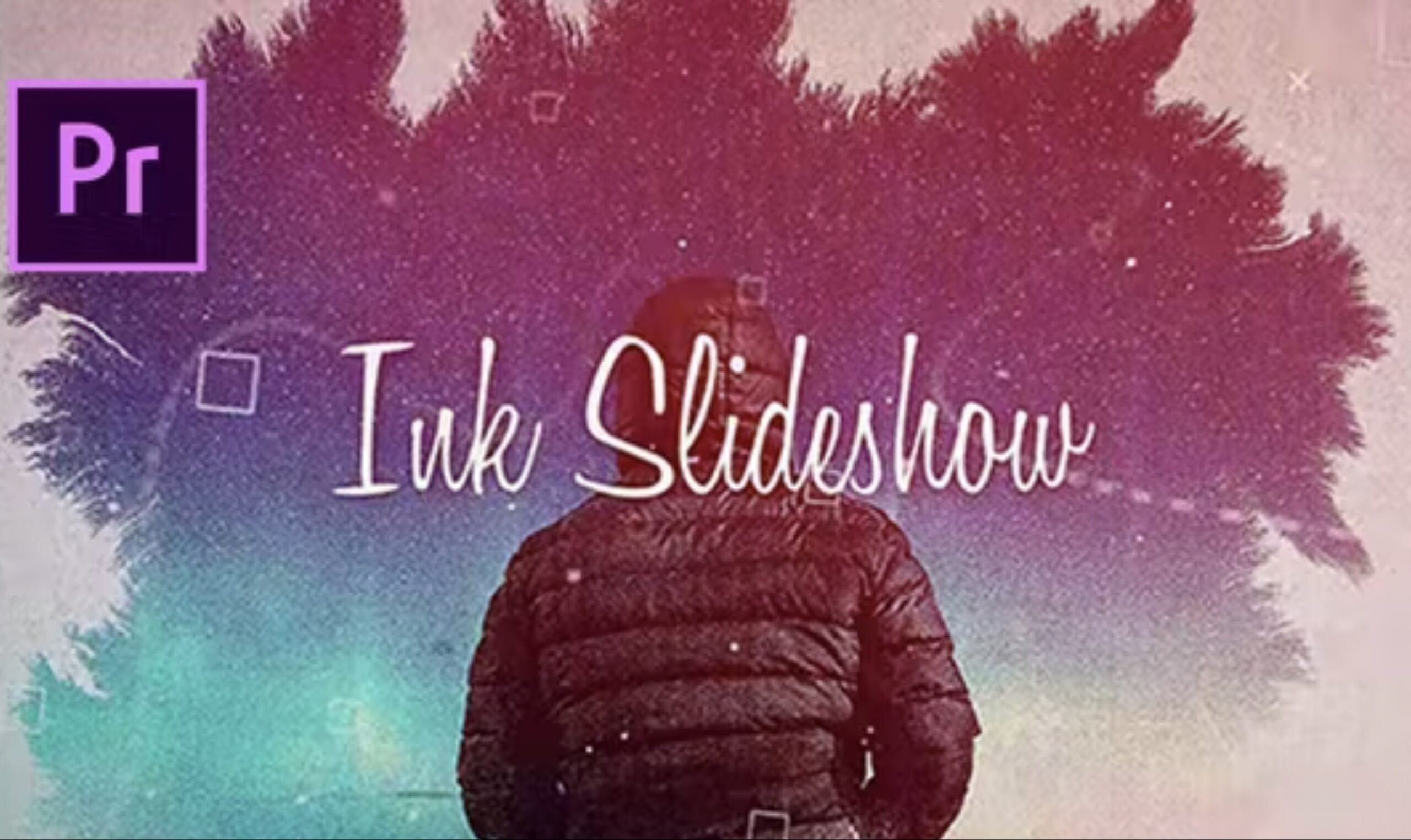 You can create mesmerizing photo slideshows using this amazing Premiere Pro slideshow template. It features beautiful ink-style animations that showcase your photos in a very attractive way. It's perfect for wedding photo albums, family photo albums, and even photography promo videos.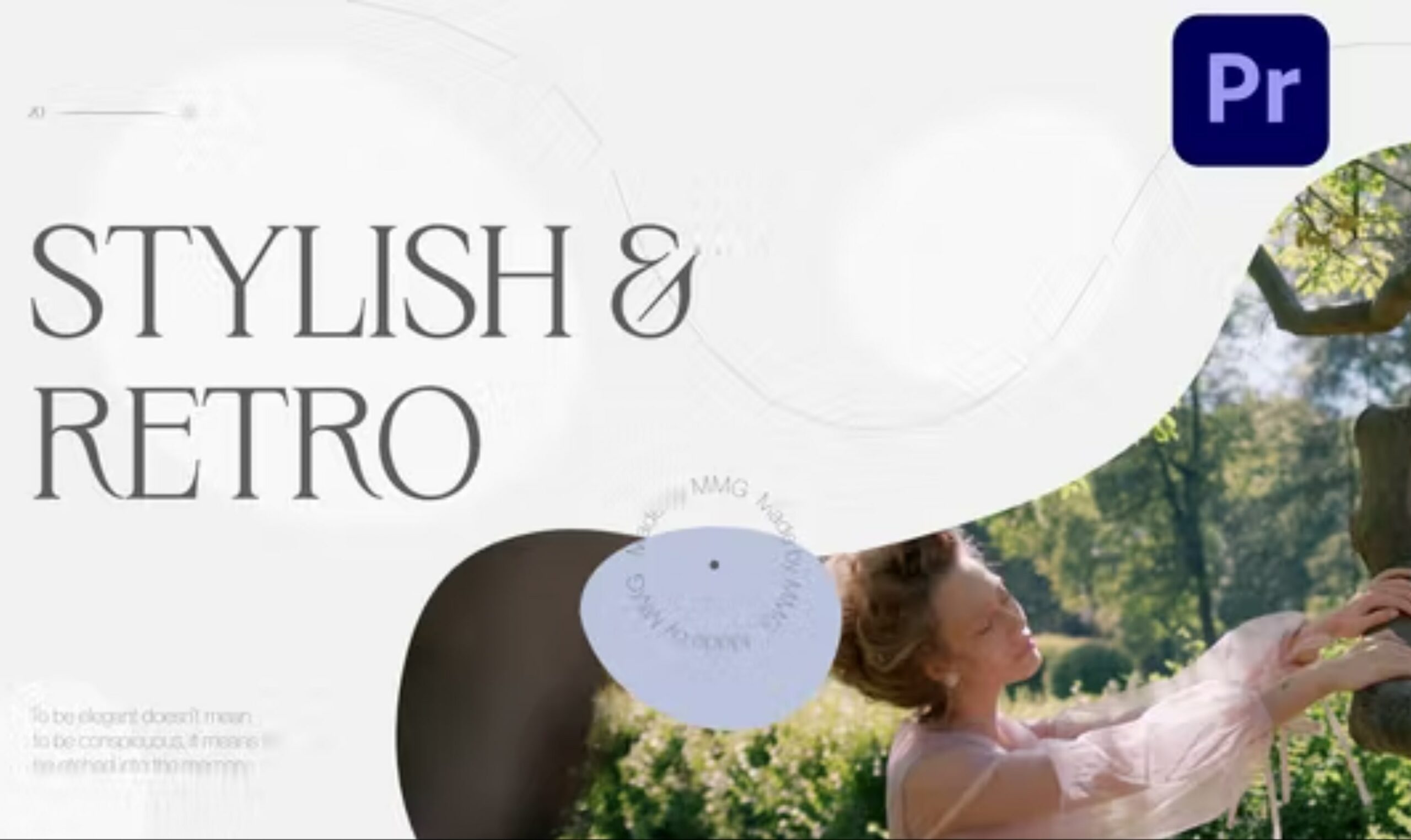 If you're working on a slideshow video for a fashion or luxury brand, this Premiere Pro template will definitely come in handy. It features an elegant slideshow design for showcasing high-end brands and products. The template also includes multiple styles of slide layouts with subtle animations. It comes in 4K resolution.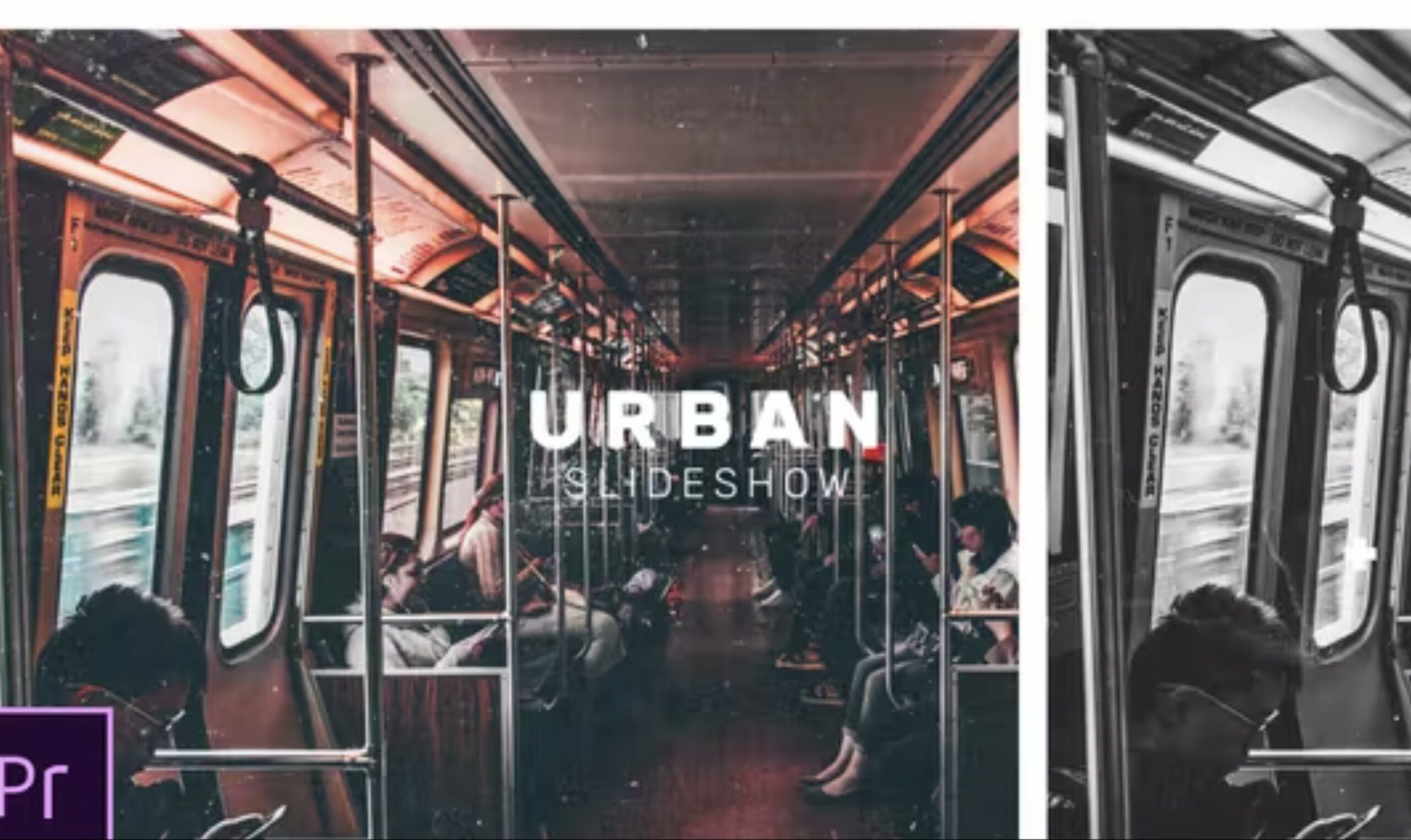 This Premiere Pro slideshow template comes with an urban-style design featuring modern glitch animation effects. It's great for making promo videos for photographers, design agencies, and even fashion brands. The template includes lots of placeholders for adding your photos and videos.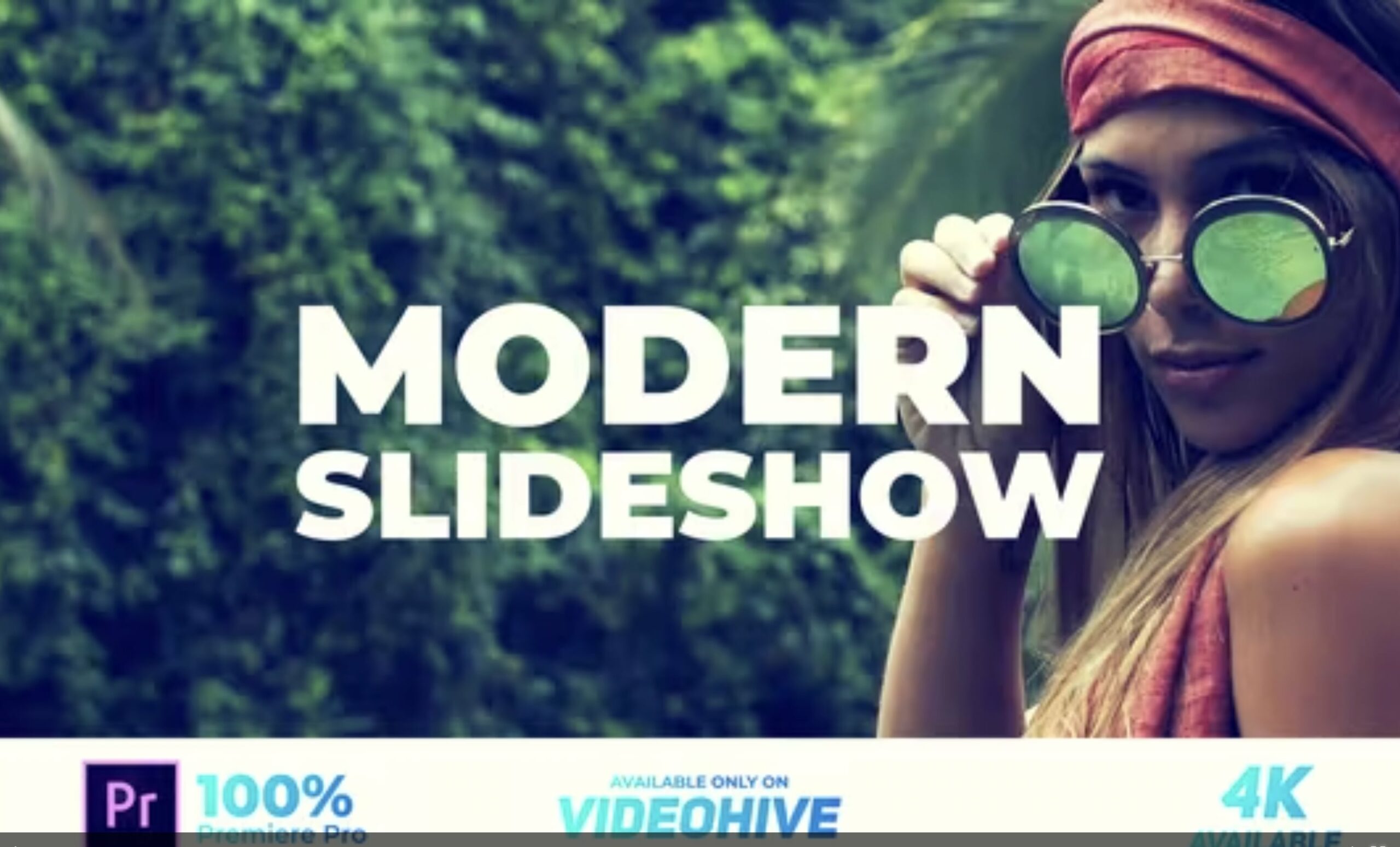 The fast, rhythmic, and energetic design of this slideshow will allow you to make more effective promo videos for various types of brands. This Premiere Pro template comes with a colorful design featuring dynamic slide designs. It's most suitable for social media promos, intros, and for showcasing products.
Free Premiere Pro Photo Slideshow Template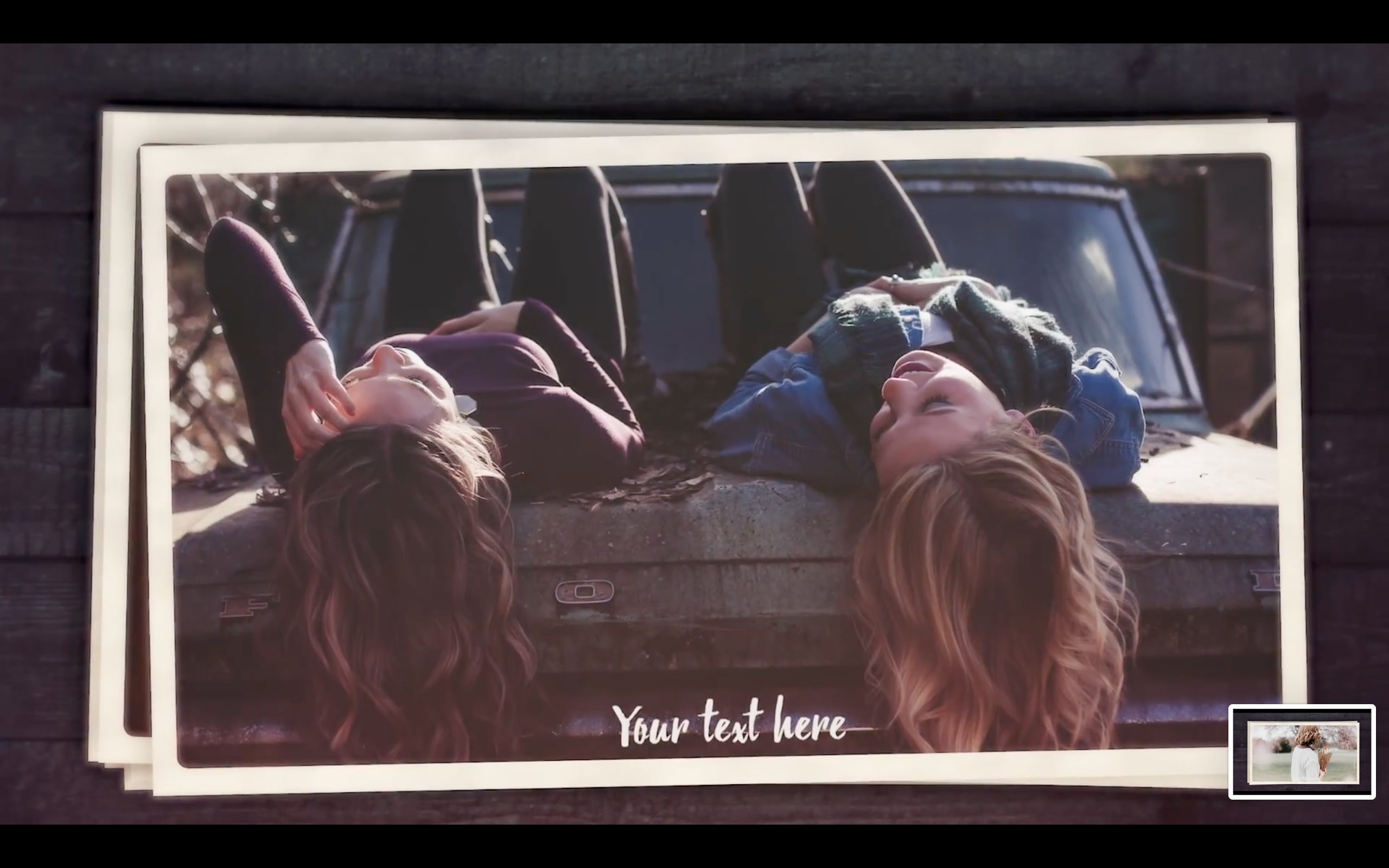 Create a warm and cozy photo slideshow with this template that is guaranteed to wow the viewers. Featuring a range of photo, video, and text placeholders, plus color presets, the template is rendered in full HD 1080p, 25 fps, and contains everything you'd expect in a stylish slideshow.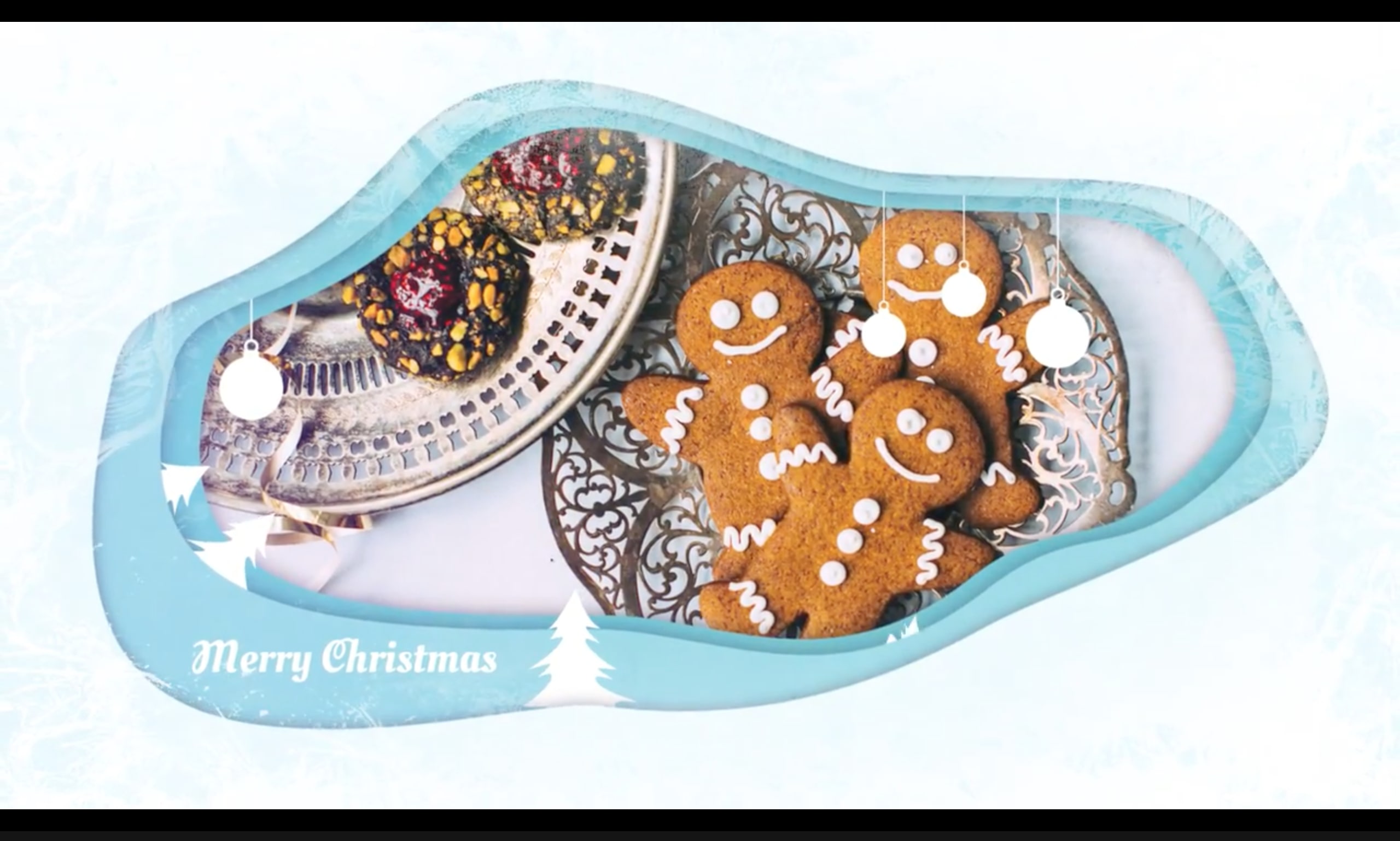 Ideal for newbies and professionals alike, Snow Paper is a frosty and vivid slideshow template perfect for those Christmas and New Year holidays' fresh and juicy pictures. It's free and up for grabs!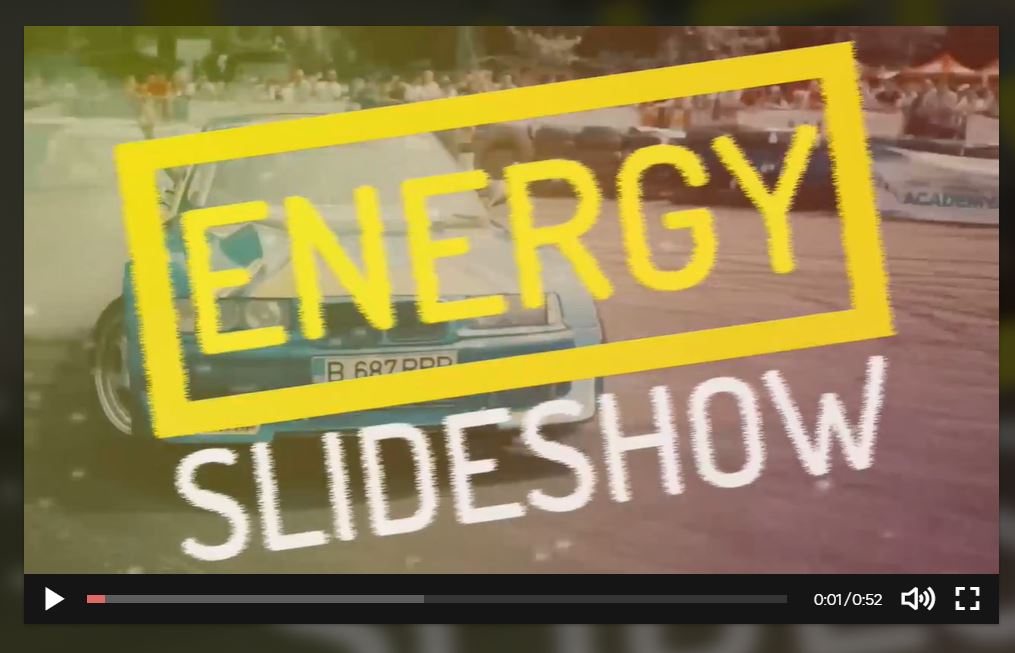 Next up we have an energetic Premiere Pro slideshow template with glitch effects and full-color customization options. It comes in a full HD resolution, holds fifteen media files and fifteen text layers. This free Premiere Pro slideshow template can be downloaded for free from Motion Array.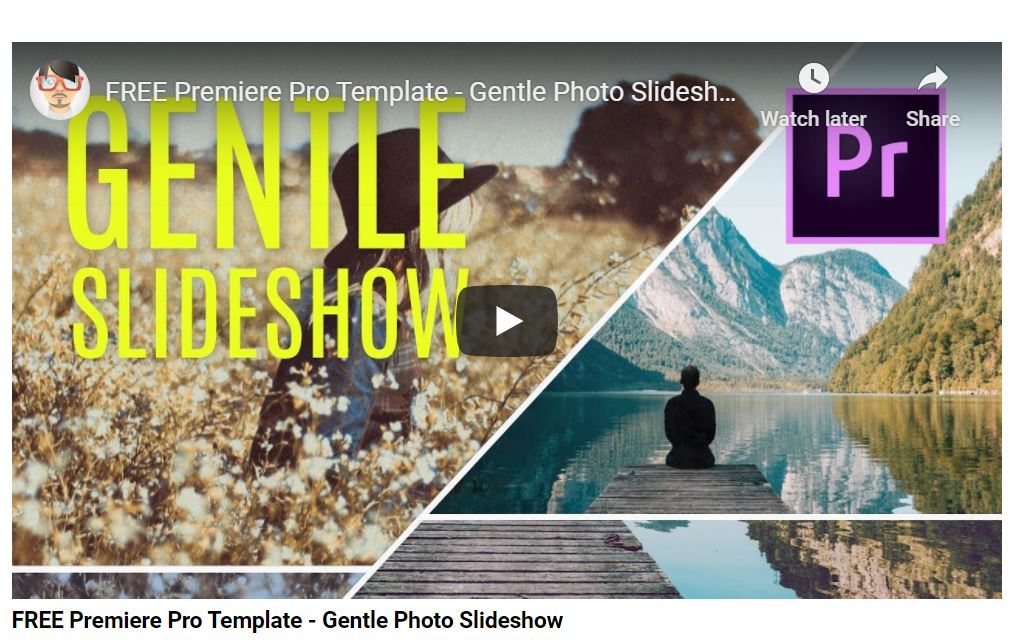 The Gentle- a free Premiere Pro slideshow template allows you to display up to 33 videos or photos, as well as 23 text fields, and features light, minimal transitions that won't take the focus away from your content. It can be downloaded for free from 911 Templates.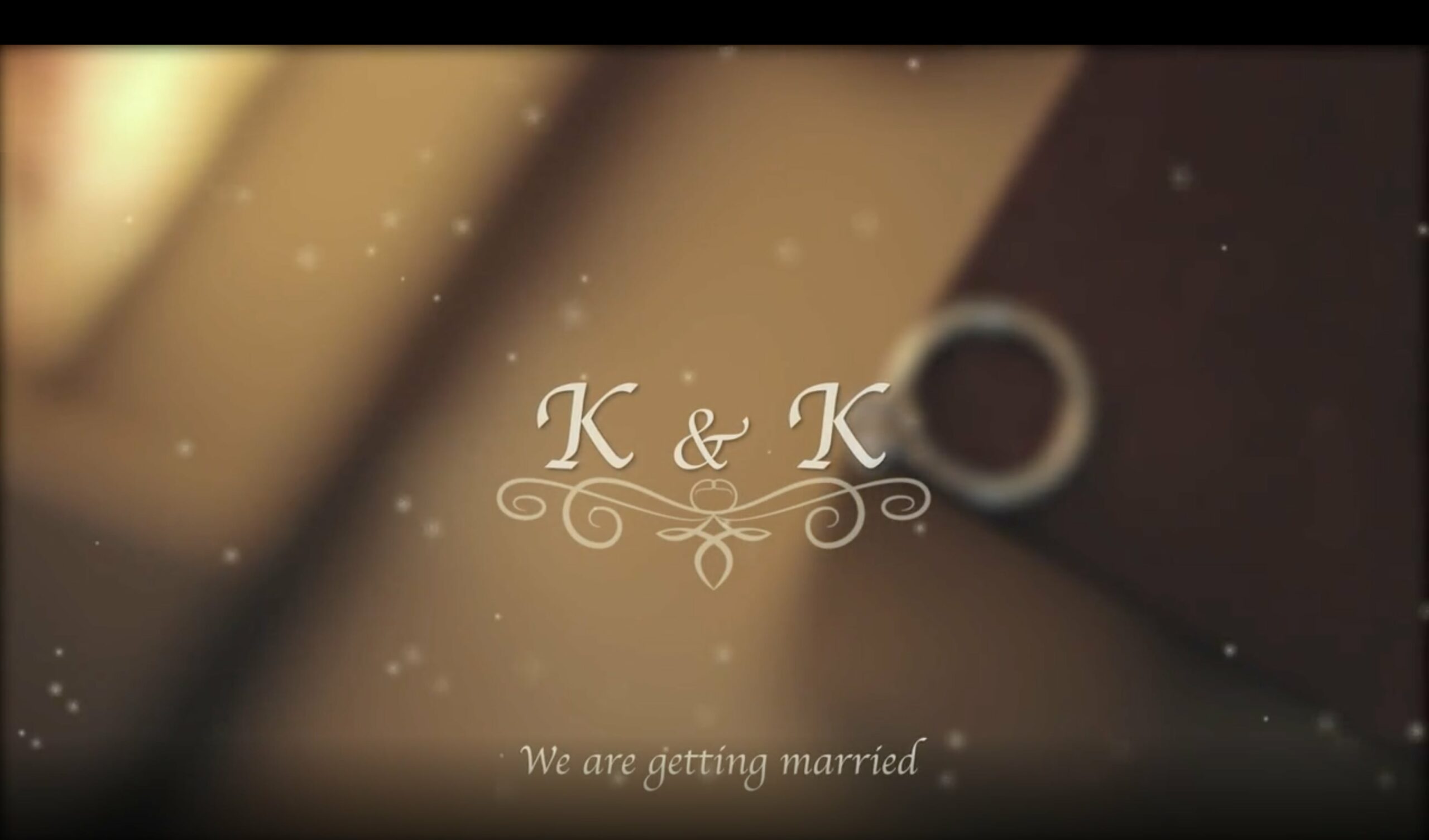 Check out this gorgeously created slideshow template that you can get your hands on without having to spend a single penny. If you're creating a wedding invitation video, this free Premiere Pro slideshow template will come in very handy. It's one of those freebies that can easily give virtually any premium product a run for its money.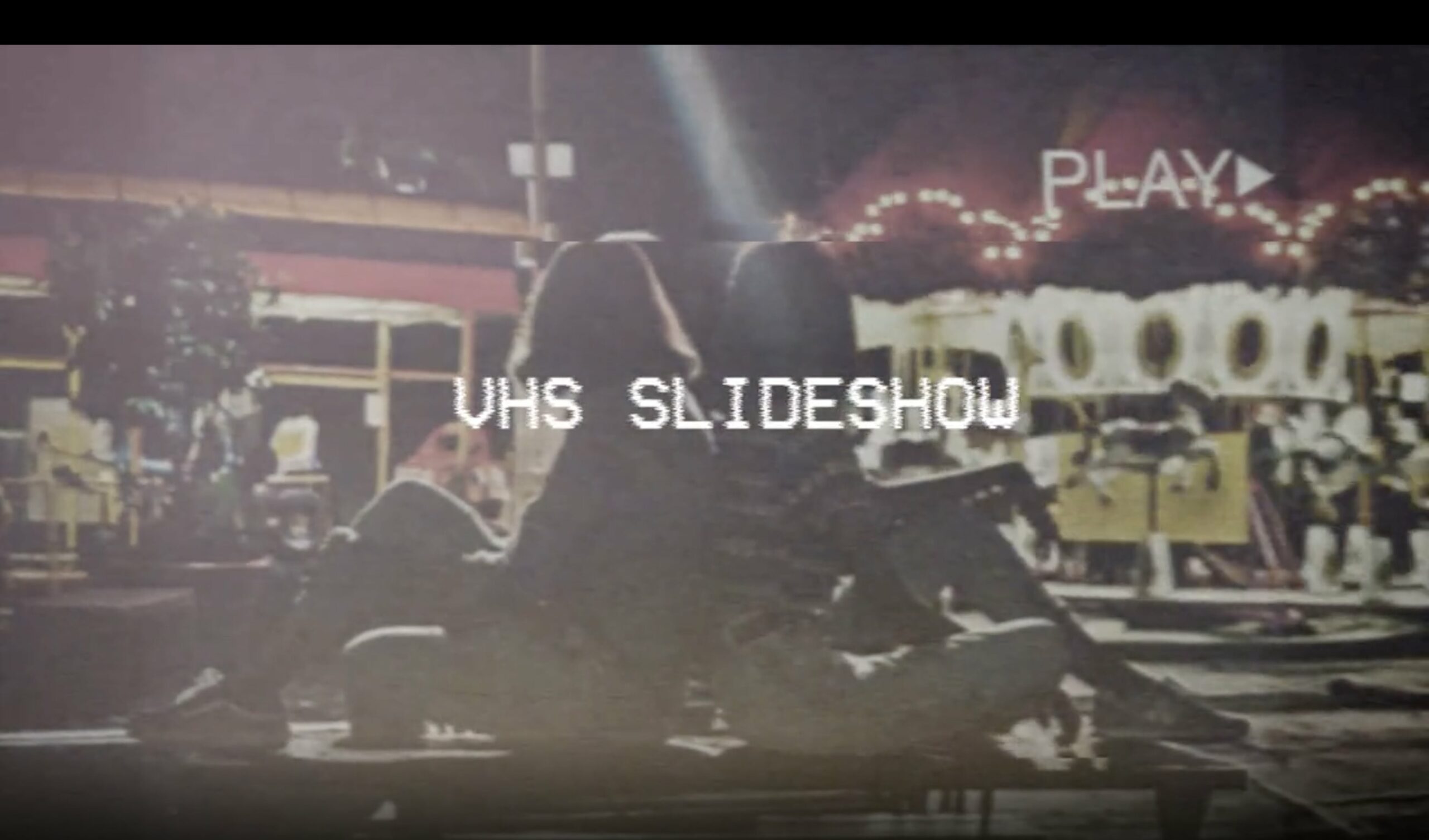 Here we have a retro VHS slideshow template for Premiere Pro with glitches and faded film effects. It's an excellent choice for anyone wanting to create a vintage-looking video that arouses feelings of nostalgia, and remembrance in the viewers. Download it today!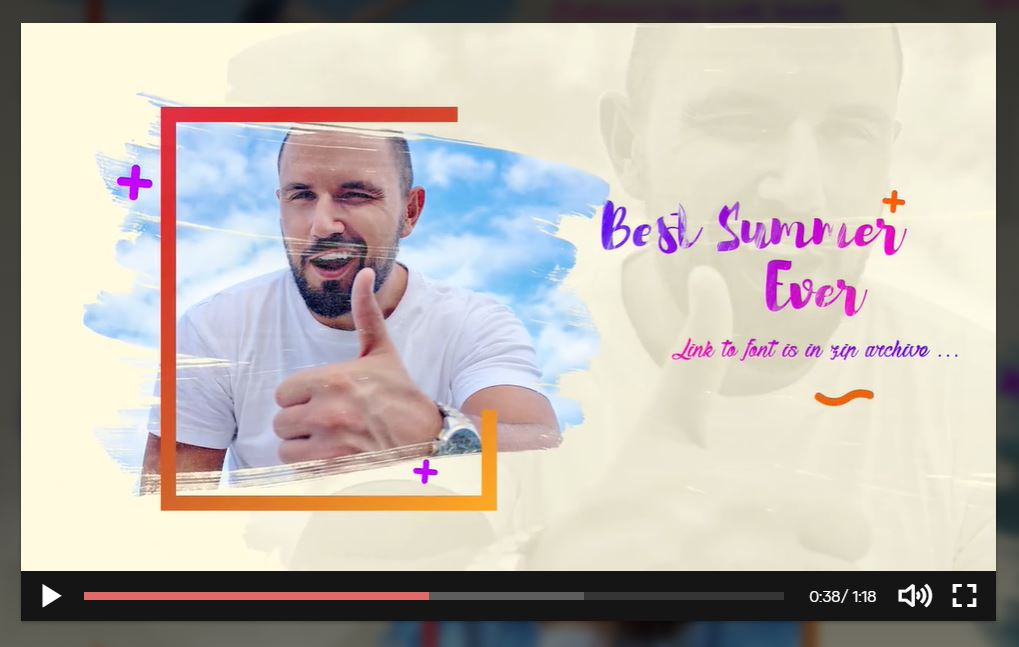 The Bright Summer slideshow template features a unique design full of fun gradients and expressive titles, complemented with brush stroke graphics and bold, cheerful colors. It includes 17 different media placeholders. This free Premiere Pro Slideshow template can be easily downloaded from Motion Array.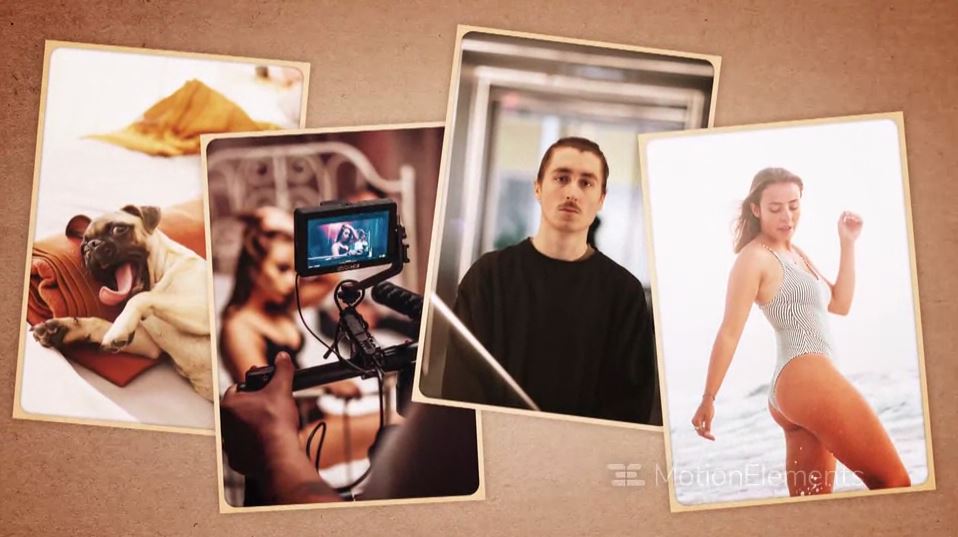 We'll wrap up with this beautiful free slideshow template that you can download from Motion Elements – it features 20 media placeholders and four editable text layers, and comes equipped with drag and drop functionality for easy editing.
And with that, your next slideshow is shaping up to be easier than ever to put together, not to mention super professional and exciting for your audience to watch! Thanks to this collection of premium and free Premiere Pro slideshow templates, you'll be able to spend more time choosing the perfect clips and images to include in your presentation, instead of stressing about creating a sub-par slideshow.